Women Creeper Shoes Outfits – Ever looked at a pair of creepers and found yourself trying to decide whether you should or should not wear them? Pushed that thought away every time and said meh just because you were not sure of how to style them? Struggle no more, we are here to get that sorted once and for all! Commonly called "creepers", this style of shoes with thick sole goes a long way back in history.
Since the day they were introduced, they have been modified by various designers and have gradually made their way into the fashion world, making them one of the must haves in your collection. These shoes give off a really cool vibe and make you stand out. Styling creepers can be a bit difficult, we admit, and not many people would want to wear them exactly due to this reason. So read on because this article right here has everything you need to know!
How To Wear Creeper Shoes For Women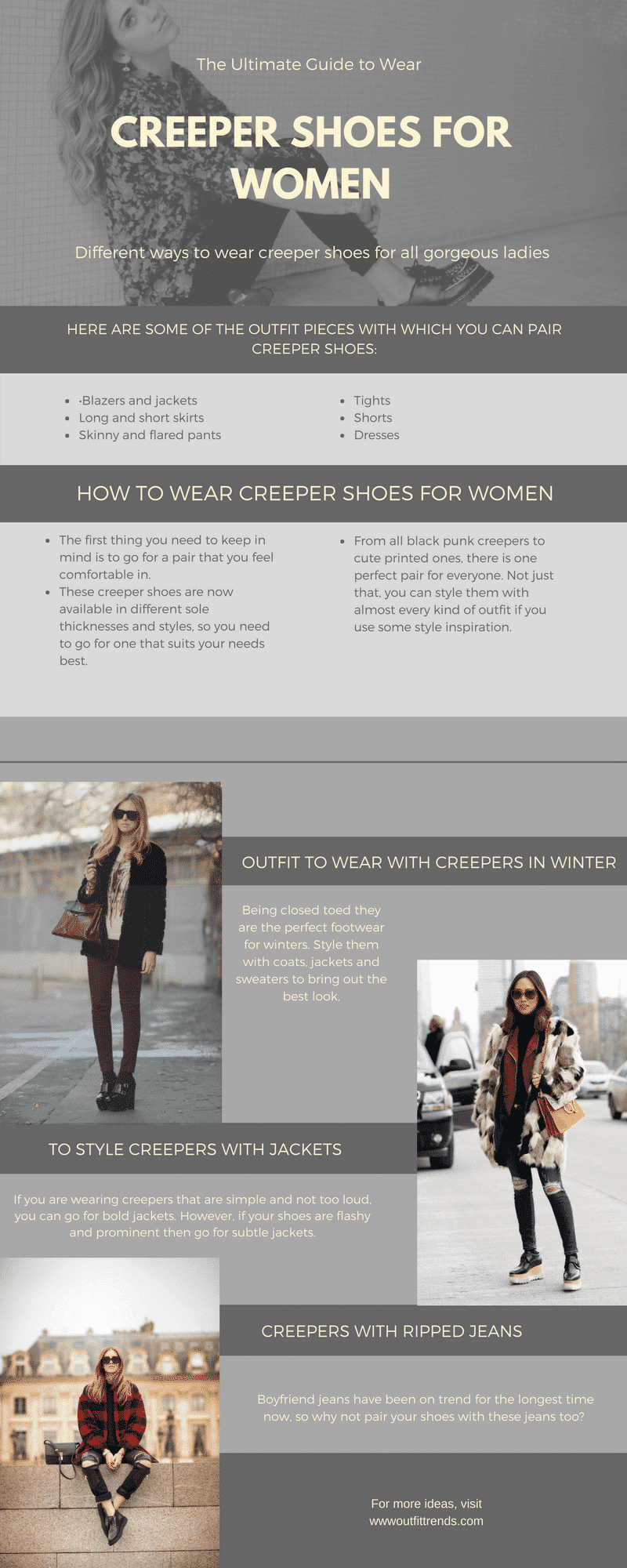 If you are someone who likes to draw most of the attention on footwear then these are definitely made for you! Bold and beautiful, these shoes give off the right amount of attitude. The first thing you need to keep in mind is to go for a pair that you feel comfortable in. These creeper shoes are now available in different sole thicknesses and styles, so you need to go for one that suits your needs best. From all black punk creepers to cute printed ones, there is one perfect pair for everyone. Not just that, you can style them with almost every kind of outfit if you use some style inspiration. Here are some of the outfit pieces with which you can pair creeper shoes:
Blazers and jackets
Long and short skirts
Skinny and flared pants
Tights
Shorts
Dresses
The best part about these shoes is that you can wear it to almost any occasion! Casual hangouts, college, work, you name it. While some people may think that they look manly, that is absolutely untrue. It all depends on how you wear them and the kind of clothing you are pairing them with. To help you further we have rounded up a list of 22 different ways to wear creeper shoes for all you gorgeous ladies so have a look!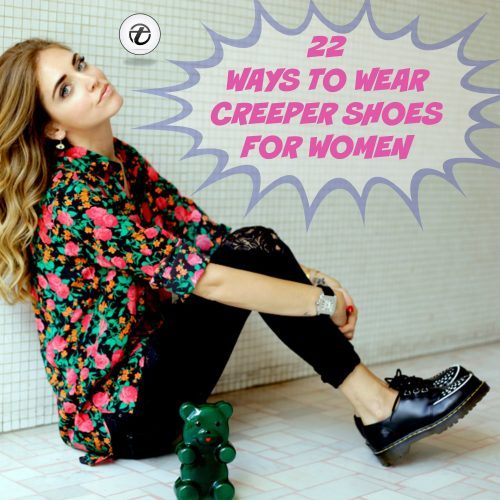 ↓22 – Outfit To Wear With Creepers In Winter
Being closed toed they are the perfect footwear for winters. Style them with coats, jackets and sweaters to bring out the best look. Here are 13 Cute Minimalist Outfits for Winters.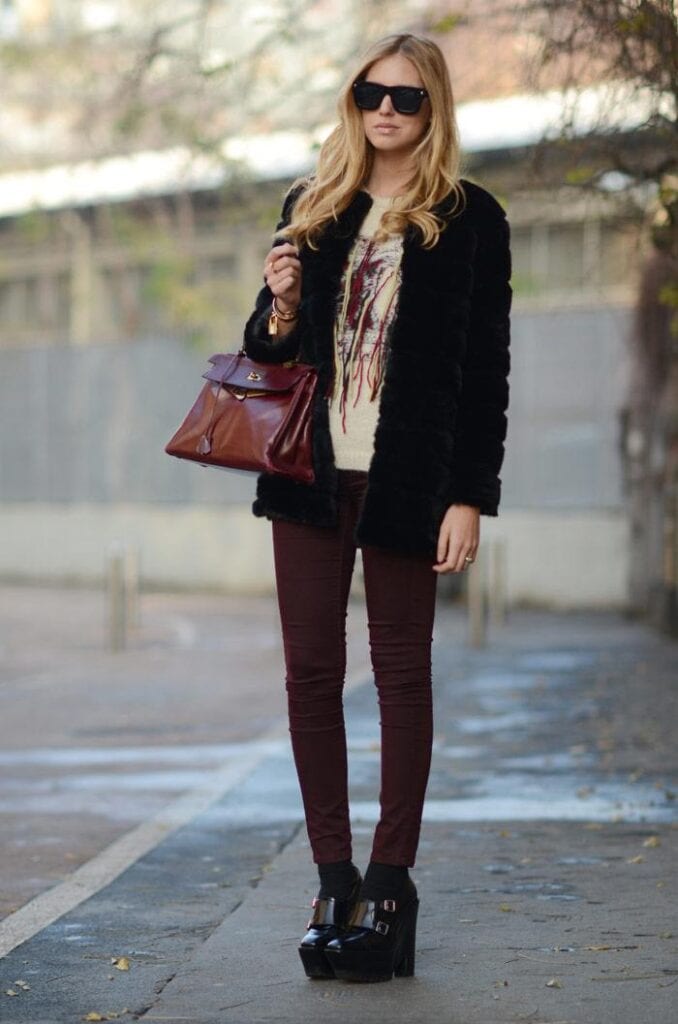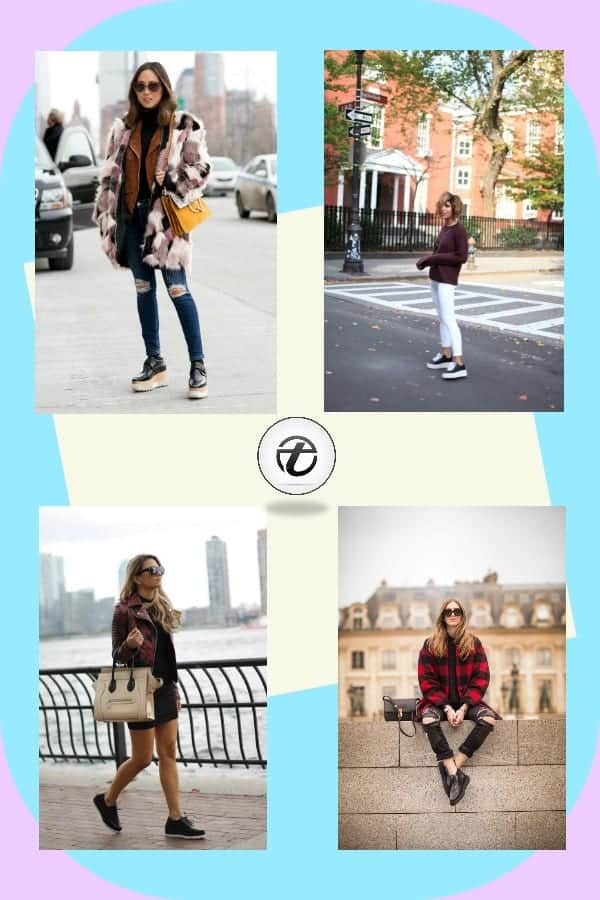 ↓21 – How to Wear Creepers With Jeans
They look amazing with almost every kind of jeans especially cropped jeans to bring more attention towards the shoes.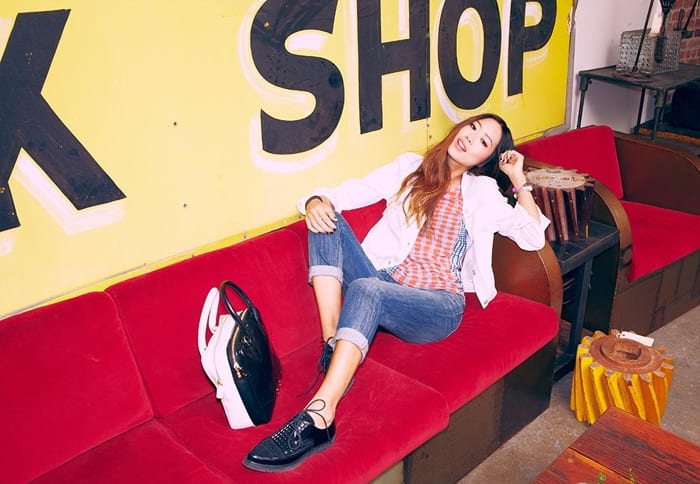 ↓20 – Accessories With Creeper Shoes
Accessories such as scarves look great and are a must to give a finished look to your outfit. Here are this year's 15 Accessorising Items that Every Girl Should have.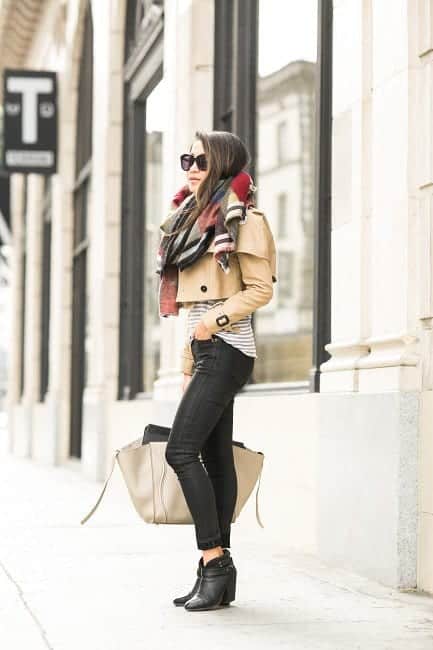 ↓19 – How To Style Jackets With Creeper Shoes
If you are wearing creepers that are simple and not too loud, you can go for bold jackets. However, if your shoes are flashy and prominent then go for subtle jackets.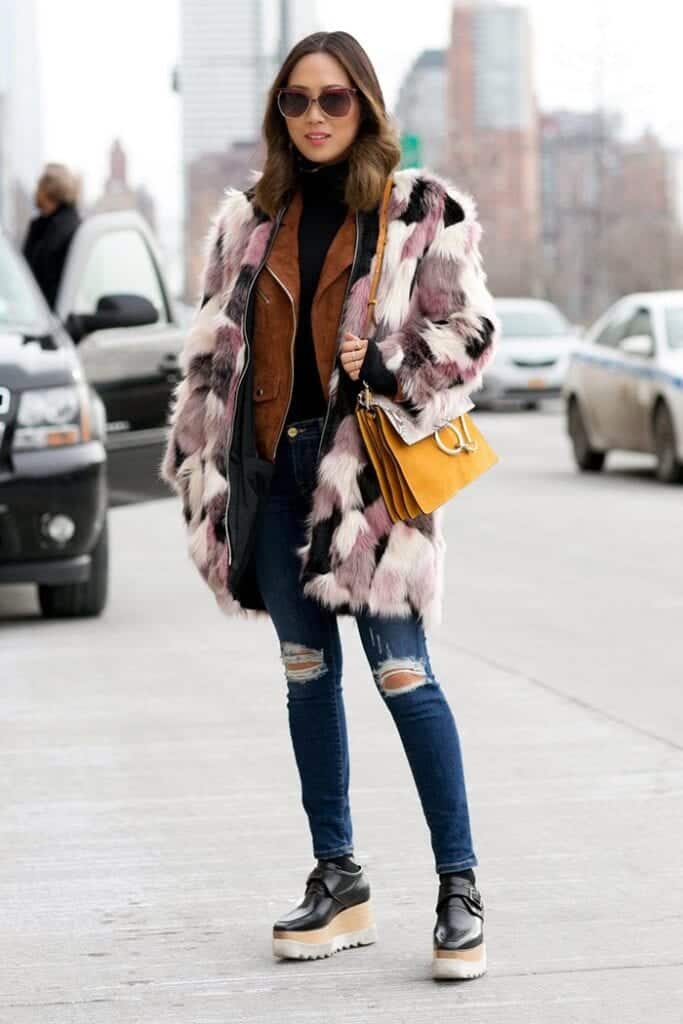 ↓18 – With Printed Tops For A Cute Look
This look is for all of you who think creepers are not very girly. You can tone down the bold look that these shoes bring by wearing shirts that are floral and colorful. Find out here, What to Wear with Printed Blazer?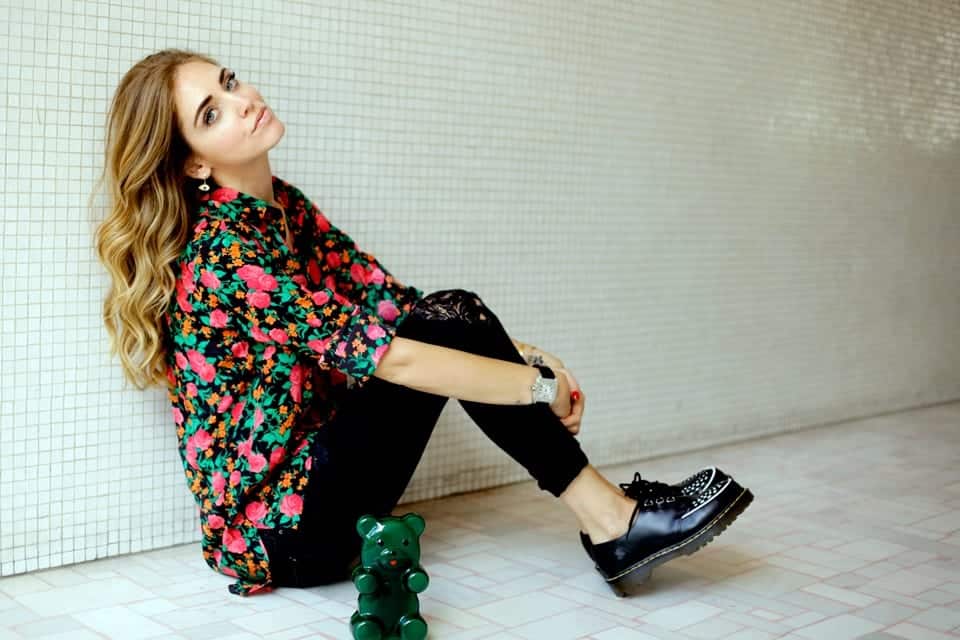 Via
↓17 – Creepers For A Punk Look
Creepers look super hot with leather jackets especially if you are aiming for a punk style.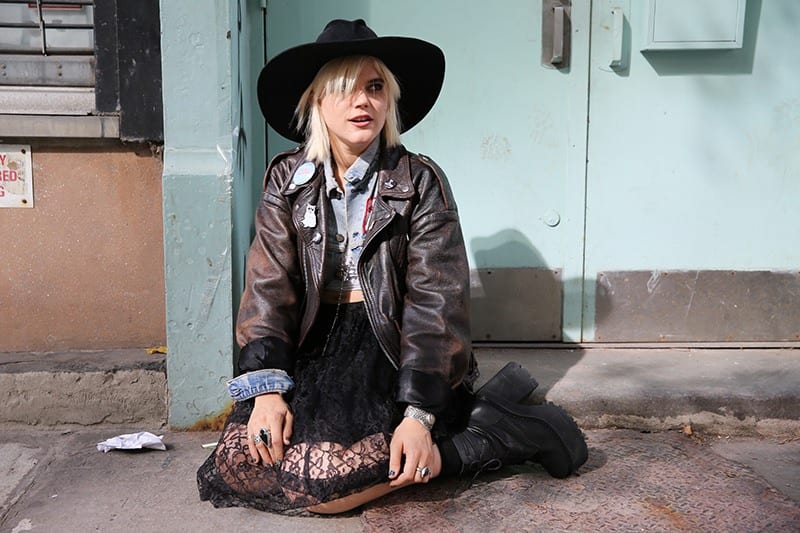 ↓16 – How To Wear Creepers Without Socks
Going sock-less is totally possible with these shoes and looks very smart. Here's an awesome guide on How to Wear Shoes without Socks.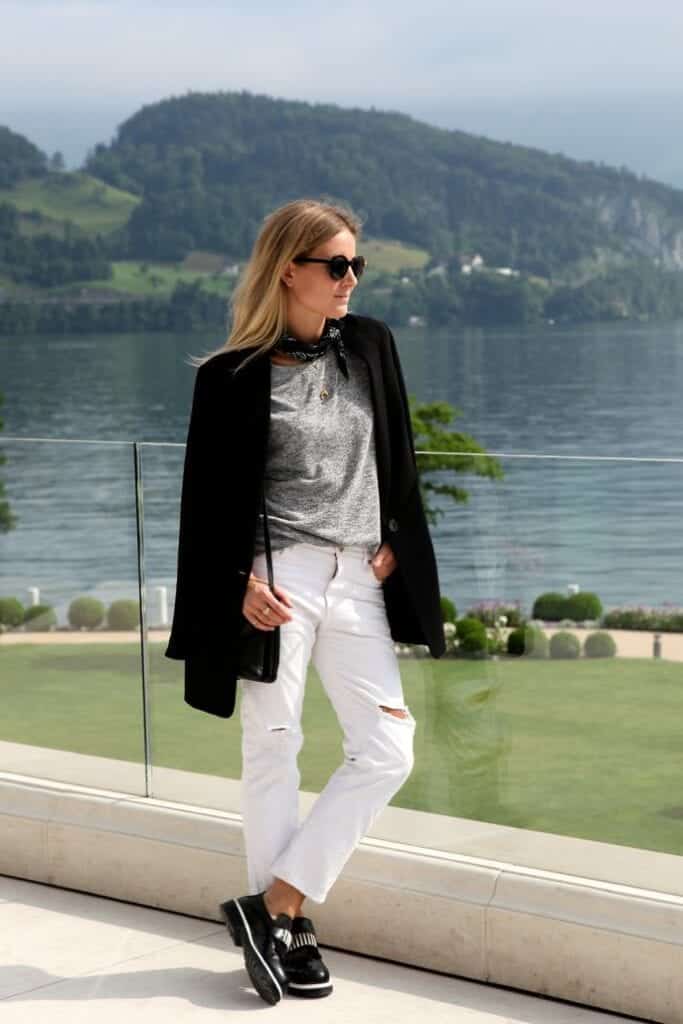 ↓15 – Creeper Shoes With Plaid Skirt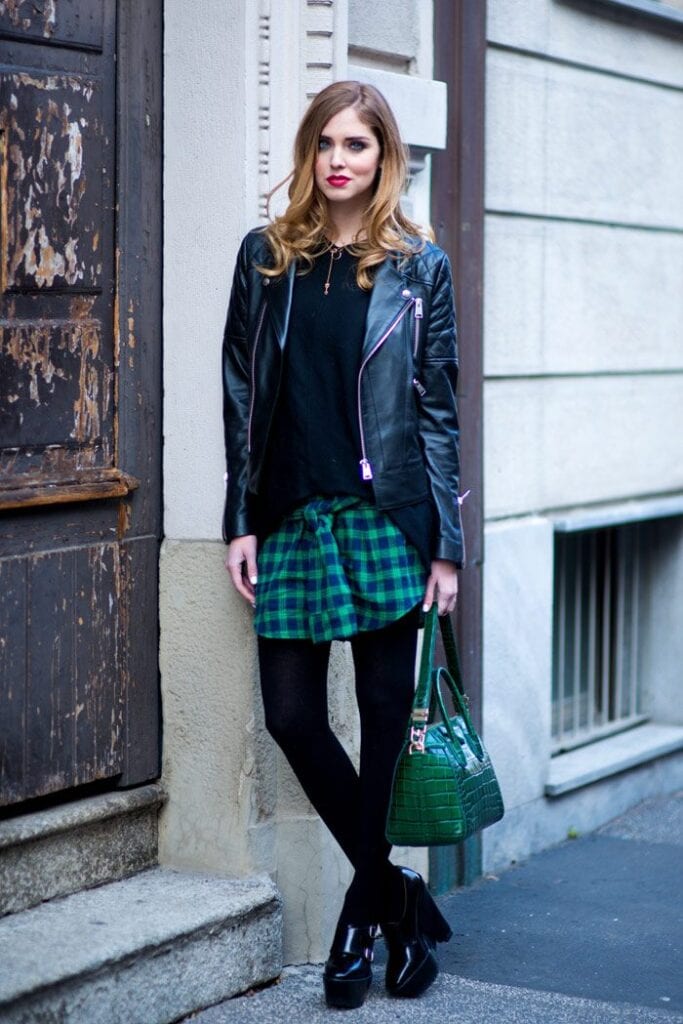 Via
↓14 – How To Wear Creepers To Work
If you think you can not wear them for meetings and work you are absolutely wrong! Dress up in a suit or any formal attire and wear a neutral pair of creepers with it. Here are Celebrity Work Outfits for Women.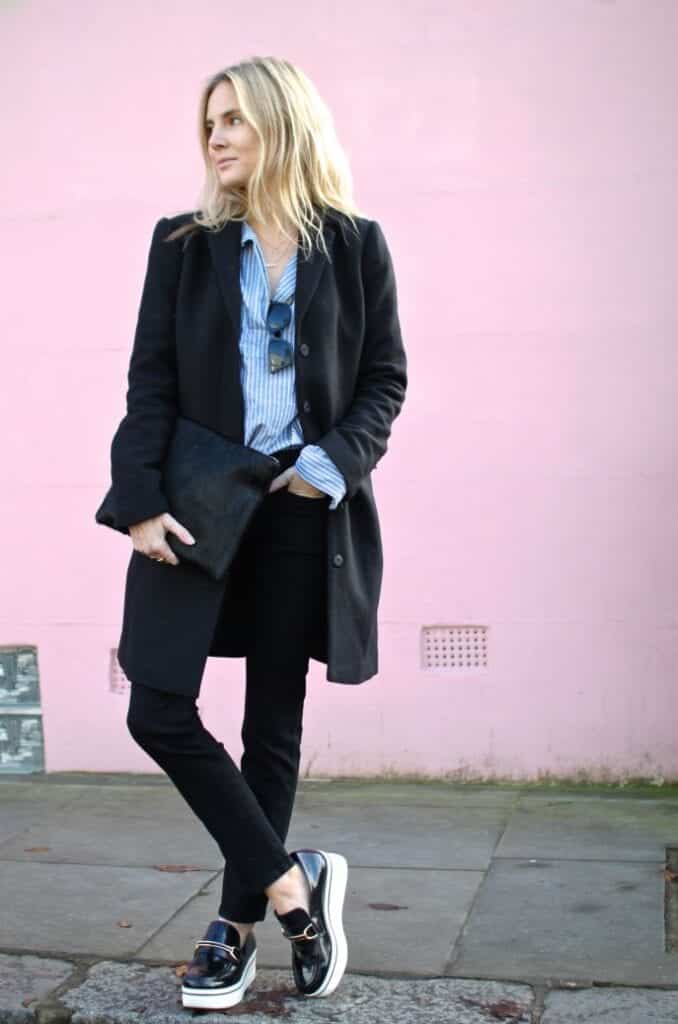 ↓13 – How to Wear Rihanna Creepers
These shoes by Rihanna are all the rage this season. You can pair them with denim and casual clothing for a cool look.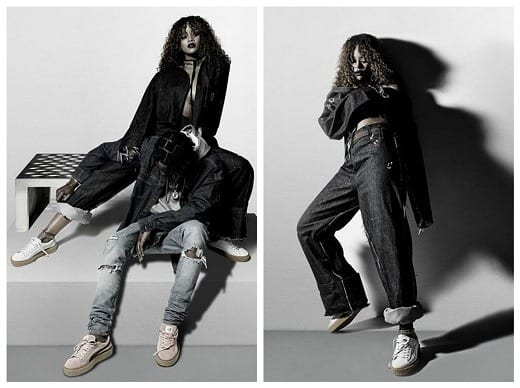 Via
↓12 – Creepers With Ripped Jeans
Boyfriend jeans have been on trend for the longest time now, so why not pair your shoes with these jeans too? Don't miss out these Outfits with Ripped Jeans.
Via
↓11 – What Socks to Wear With Creepers
The best kind of socks to wear are ankle socks that are not too prominent as the shoes themselves are very eye-catching.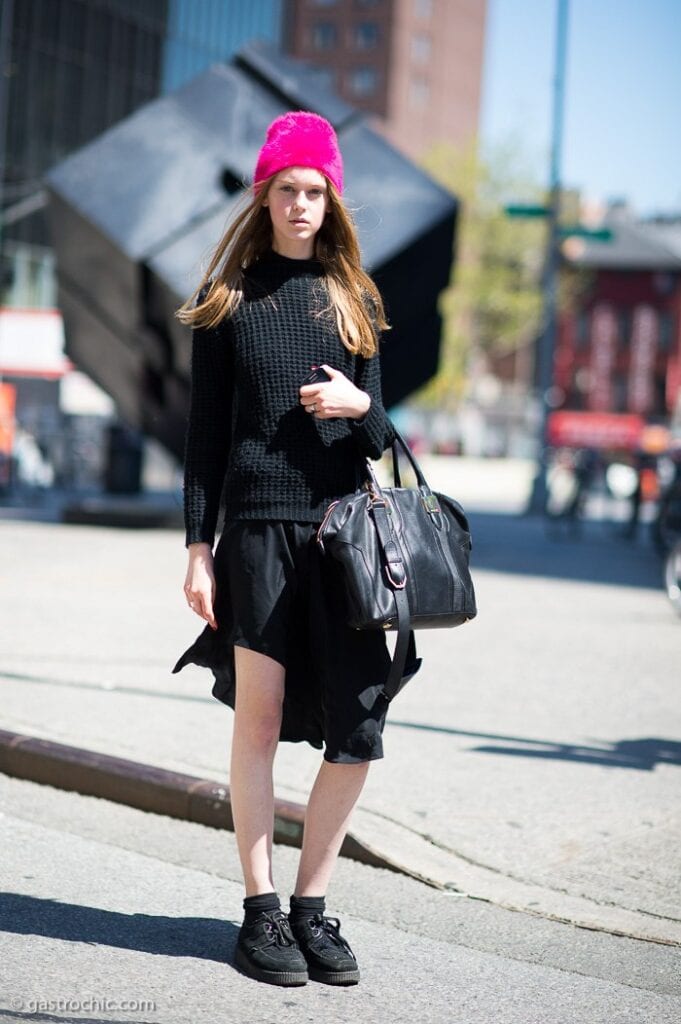 ↓10 – Are Creeper Shoes Comfortable?
There is absolutely no doubt about the fact that they are very comfortable and easy to wear. There are various sole designs to choose from, whether you want platforms or thinner soled depending on your need. Have a look at 22 Ideas How to Wear Hats with Different Outfits.
↓9 – What To Wear With Creepers For A Party
You can totally carry these shoes with a party outfit perhaps with tights and a dress.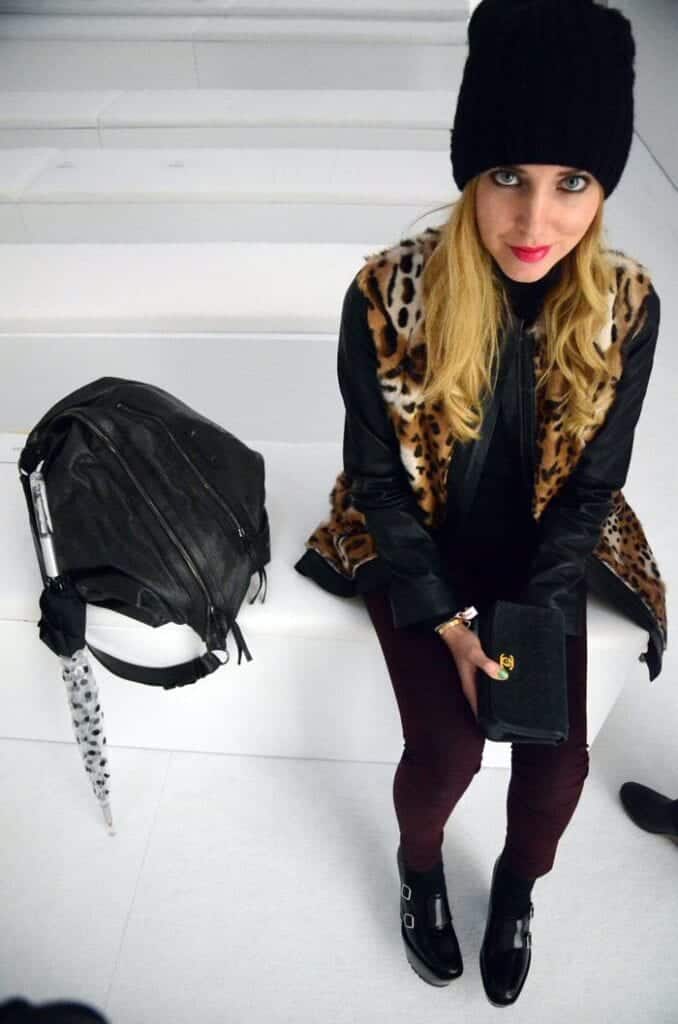 ↓8 – Creepers With Flared Pants For Classy Look
For occasions where a semi-formal attire is required, you can pair creepers with a cold-shouldered top, bell bottoms or even jumpsuit. Check out these Ideas How to Wear Jumpsuits Rightly.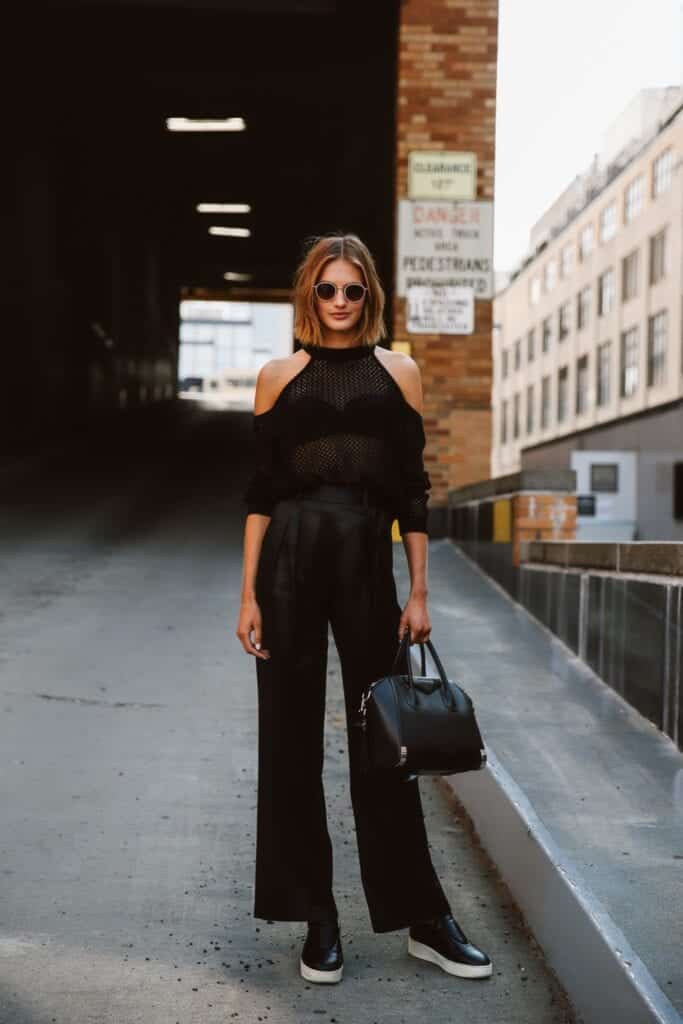 ↓ 7 – Creeper Shoes With Dress
They look stunning with short dresses and if you like you can even top it up with a cool leather jacket. Here are  20 Ways to Dress Like a French Girl.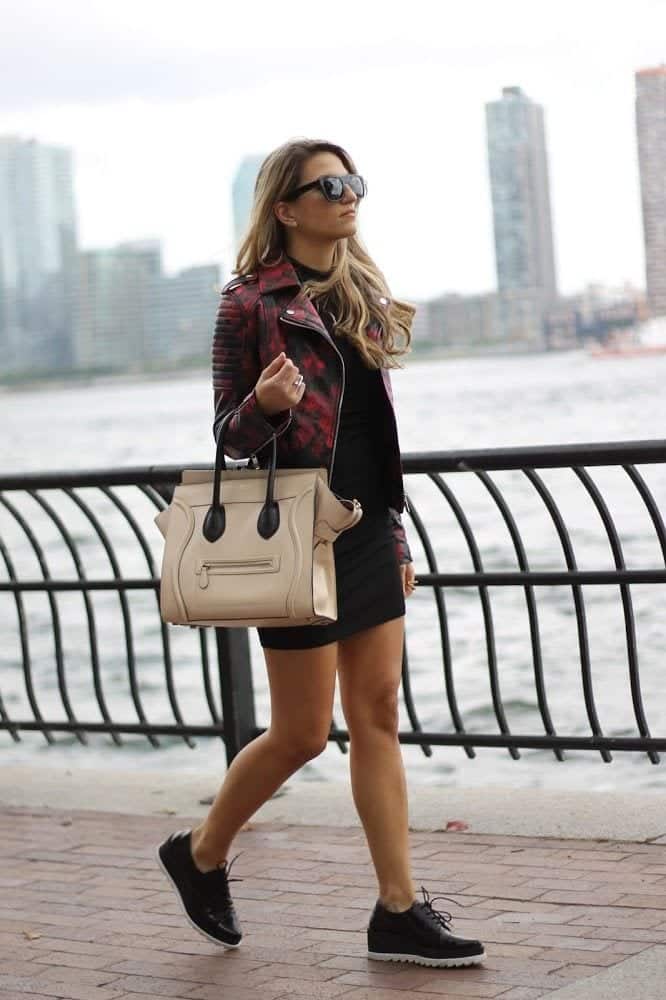 Via
↓ 6 – Formal Look With Creepers
Turtleneck, waistcoat, flared pants and creepers put together can create one heck of a sophisticated outfit such as this one, don't you think?
↓ 5 – How to Wear Platform Creepers
Here is some major style inspiration if you prefer platformed shoes. Check out these 18 Cute outfits to Wear with Platform Boots this Season.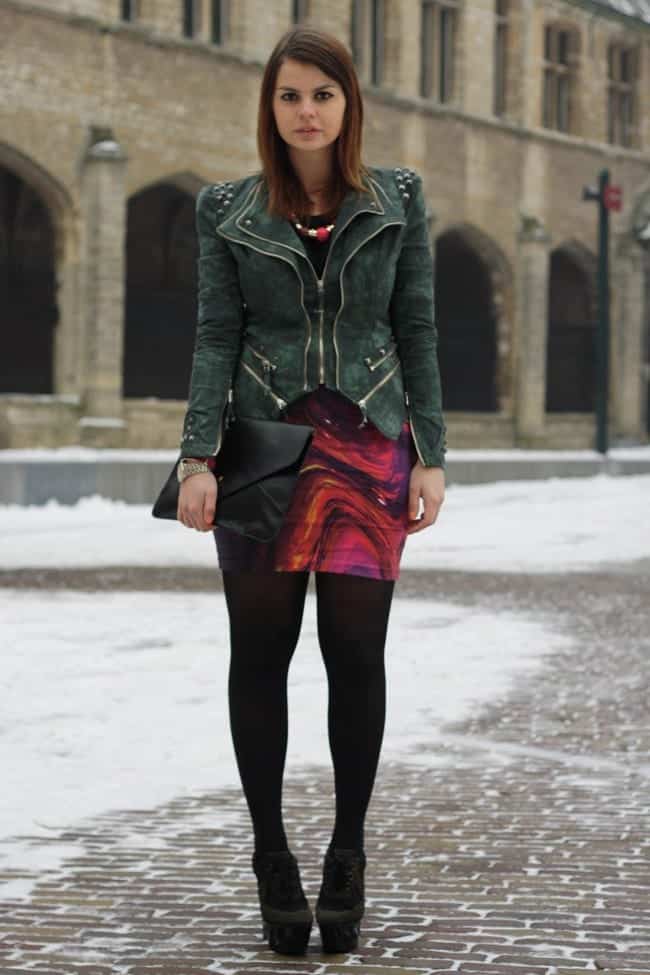 ↓ 4 – For A Casual Look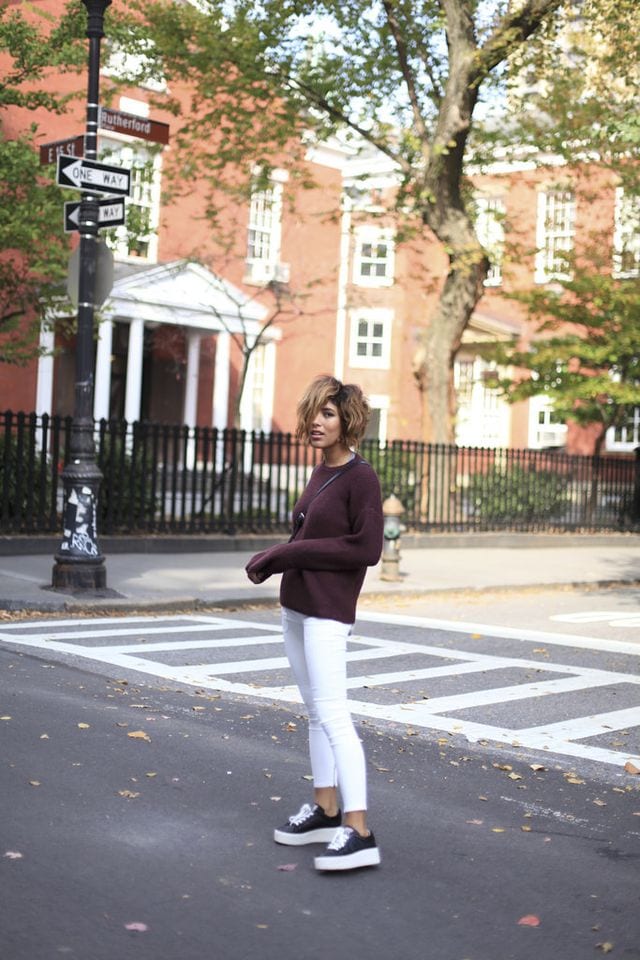 ↓ 3 – How To Wear Creepers With Skirt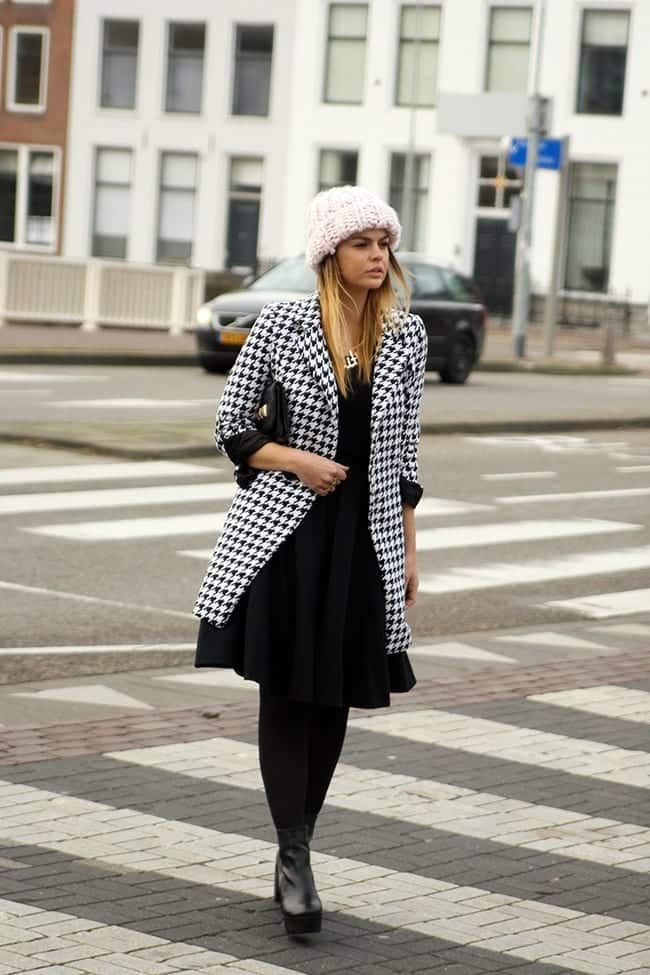 ↓ 2 – Creepers With Stockings
One of the most common and easywaysy to pull off creepers is to wear them with tights. Here are 12 Funky and Cool Printed Thigh High Socks Stockings.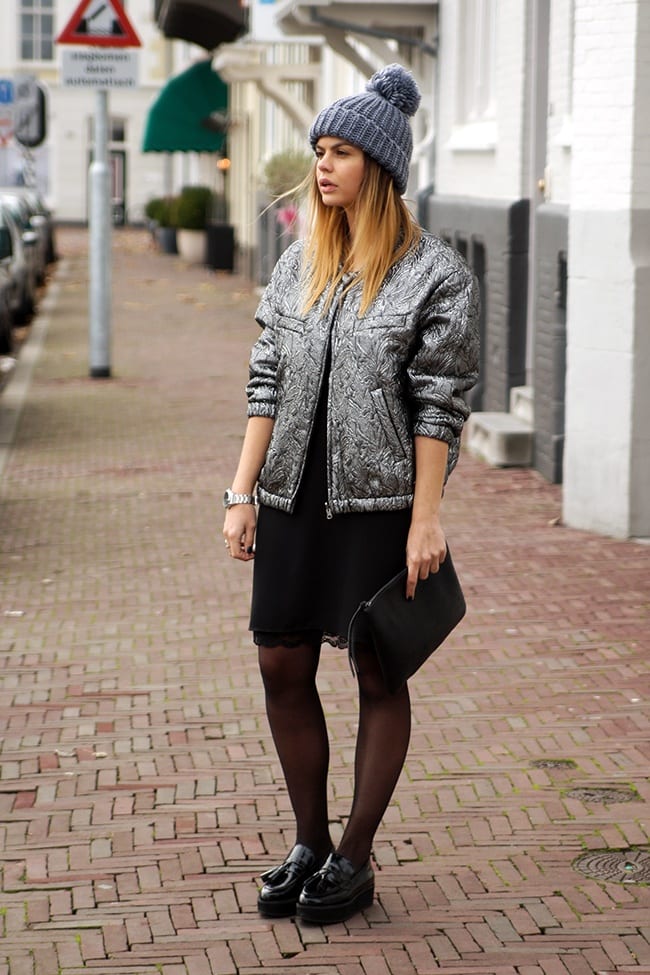 ↓ 1 – Creeper Shoes Outfits For Plus Sized Women
You can pull off an amazing look with these shoes being a plus sized girl, in outfits such as this black cropped pants and a casual shirt and jacket.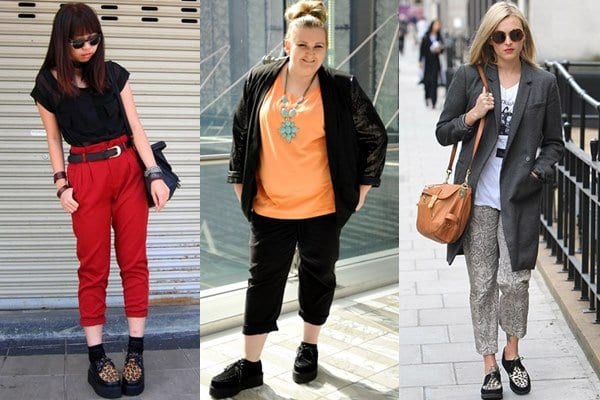 We hope that with this perfect guide to creeper shoes, you would now be able to style your outfit according to your own comfort and requirements. Do let us know what you thought about the article in the comments!
Zonaira is newly married and currently, she's trying to learn how to manage her work with life. After completing her studies, she wanted to pursue her passions to make life more exciting. She's an avid reader who also happens to love writing so she thought, what better way to convert that passion into blogging and article writing? So now she's busy exploring the world, one article at a time. She loves to keep herself updated on the latest trends. Her philosophy in life is to "make thyself better each day" and so her interest lies in making people aware of how they can improve their style and be a better version of themselves.