Women's Summer Shoes: Summers are a couple of months away and we could not be more thrilled to get all the trendy new summer vibes in the form of everything awesome that summer fashion retail is to offer. Summer shoes are all about giving the feet and toes a breather in the form of sandals, peep toe heels and other open shoes.
Unlike other seasons where you need to worry about the chilly temperature, Summer brings with it some great footwear options to choose from. Some of these awesome shoe options are surely going to inspire you to reform your summer shoe collection. So plan that fun trip to the shoe shop this weekend and get any of these stunning footwear to rock the summer season ahead. Have a look and enjoy!
What Shoes To Buy This Summer?
Here are a few tips to keep in mind when choosing shoes that are Summer appropriate:
If you plan on going to the beach or hitting the sun, choose shoes that are both comfortable and will save you from ugly tan lines.
Sneakers are super comfortable, especially if you plan to be on foot for long. They can also save your pretty feet from the harsh tans.
Choose bright colored shoes that will shift the spotlight from your outfit to your shoes.
It is never a bad idea to purchase tan or black colored shoes that can be paired with a number of outfits.
Another great aspect of wearing stylish sandals and slides is the number of ways you can accessorize them with items like toe-rings and anklets.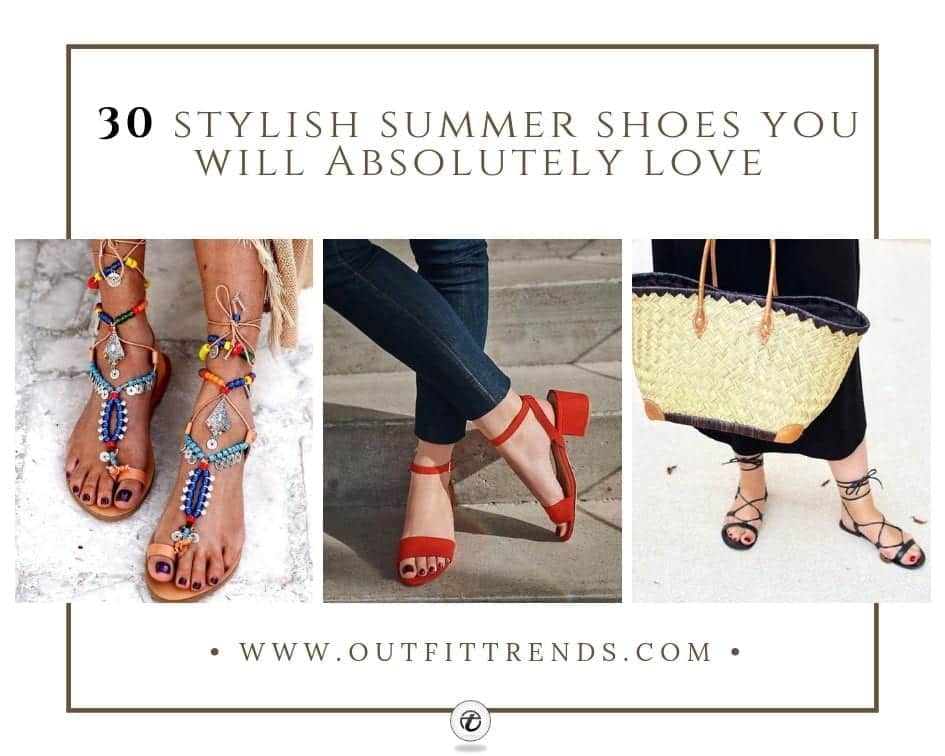 ↓ 30. Beach Sandals
We look forward to the Summers the most for the endless trips we get to make to the beach. One integral part of a beach wardrobe is choosing the right kind of sandals. It is essential to keep the feet comfortable and cool while under the sun. While flip-flops are the most common choice for wearing to the beach, sandals are just as good. This pair of black sandals sports a large seashell which is just what we needed for our next beach trip. The sandals can be paired with a dress, bikini or even a skirt. Also check out these 16 Best Beach Party Outfit Ideas for Women.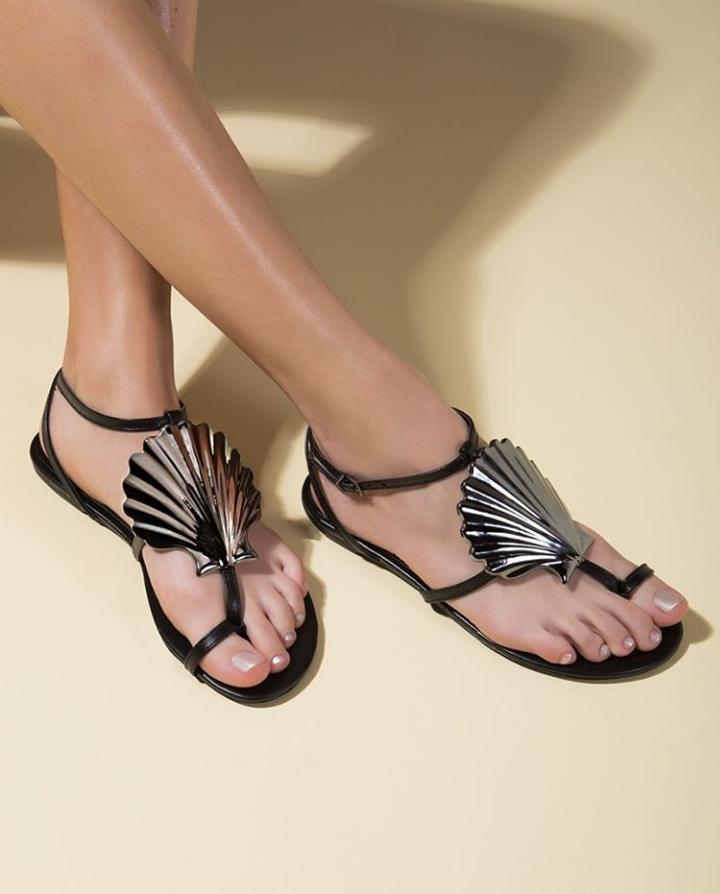 ↓ 29. Metallic
After metallic jackets and accessories, there has been a shift towards metallic shoes. While the trend has existed in the form of sneakers, the latest rage is all about metallic sandals and slides. They can make for a casual street style or can be worn to make a style statement. The shiny shoes come in gold, silver and bronze colors and are great for both day and night time. Metallic sandals can look great with denim jeans and a basic T-shirt, as well as, a simple floral dress.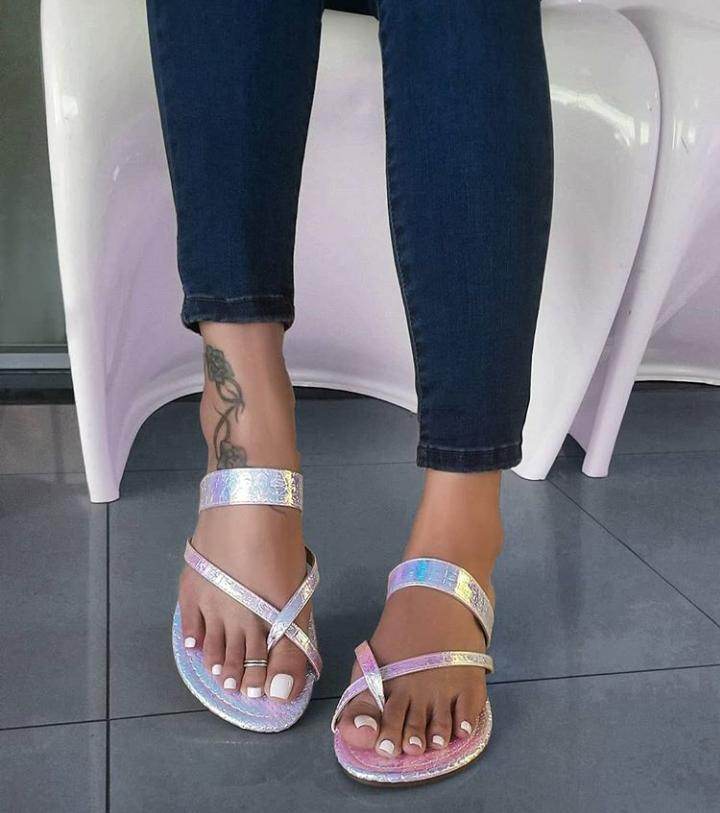 ↓ 28. Fur Slides
Fluffy, faux fur slides have been reigning in the fashion retail market since quite some time now. Along with style, the shoes offer some coziness for the feet. The shoes offer a very chic and cool summer vibe perfect for a casual look. These fur slides are easier to style with a number of outfits from jeans to dresses as seen on a number of celebrities. The rubber sole and slip-on style make this pair a very comfortable one.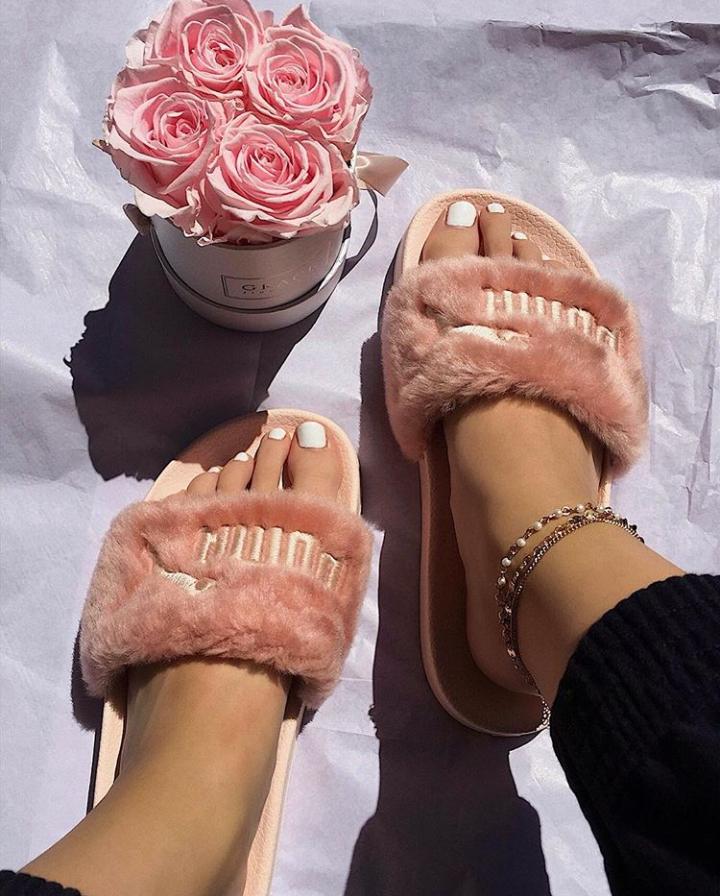 ↓ 27. Geometric Sandals
2018 has been all about coming up with new and trendy designs that have been doing great at the market. We suppose 2019 will be just that and more. This geometric pattern seems to be elevating a basic pair of sandals in the most stylish way possible.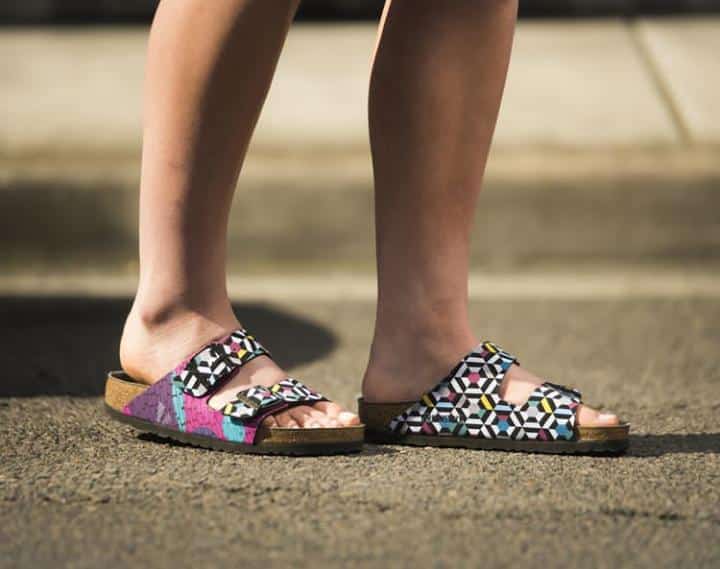 ↓ 26. Black and White Slides
Sophia Webster is a popular footwear brand for girls that cater to all kinds of shoe preferences. While their patent butterfly design is our favorite one, their other designs are just as good. We came across some of their edgy designs while others remained simple yet elegant. These basic monochrome slides are super casual yet a must-have. If you are looking for a comfortable pair of sandals to carry for a trip, this could be one.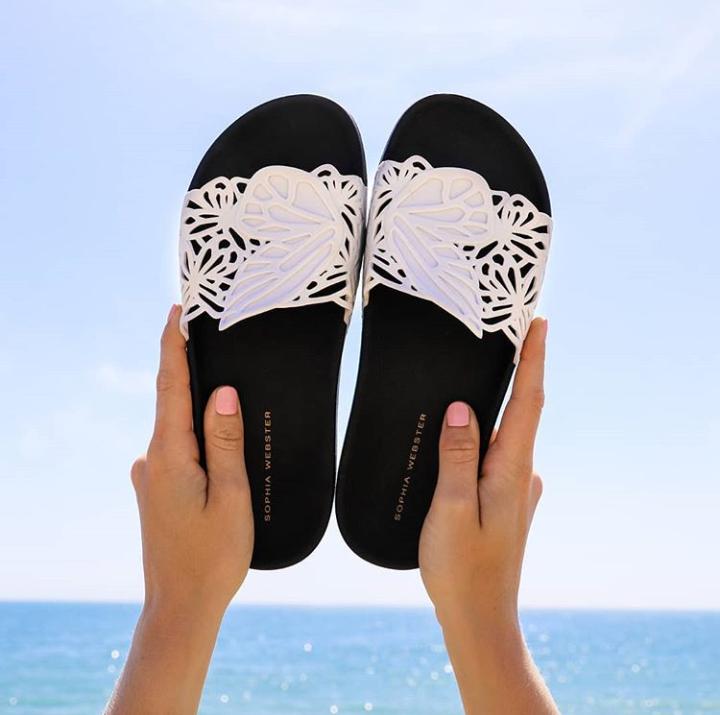 ↓ 25. Lace-Up Sandals
These tan colored basic lace-up sandals are highly sophisticated yet tasteful. They can be paired with any Summer dress or skirt. With a neutral color like this one, it can be paired with bold colored outfits. Here are 18 Ways to Wear Lace-up Shoes.
↓ 24. Best Summer Sandals
This black crisscross style sandal is very simple and elegant. It leaves the feet feeling super light while also adding an element of hotness.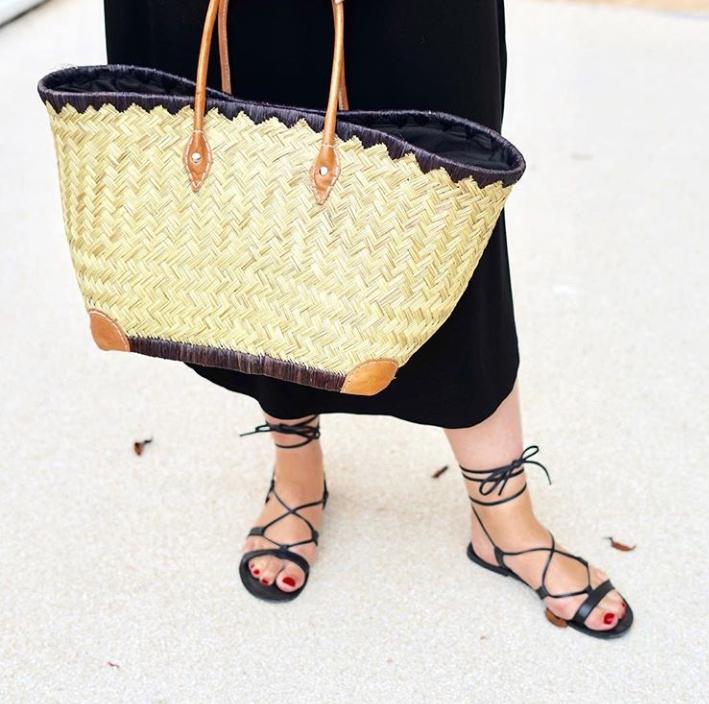 ↓ 23. Cool Summer Shoes
Check out the rope detailing on this navy blue sandal. This latest design of footwear is what you should consider getting for next Summers.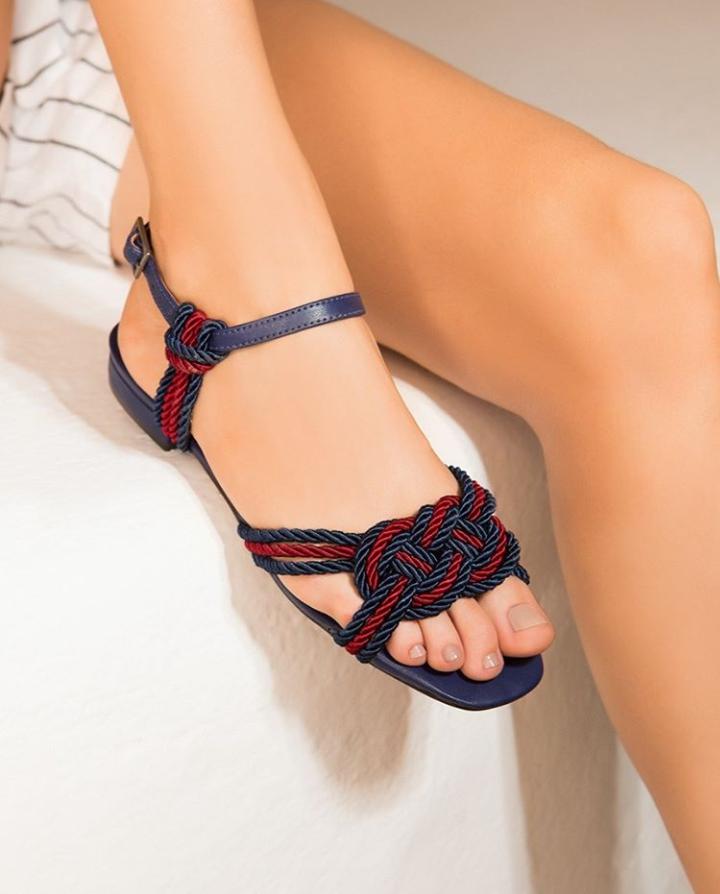 ↓ 22. Denim Heels
Denim on denim is one never-ending and classic trend. While we do not mind the double denim look, we might not go as far ahead with it as Justin and Britney did at the 2001 AMAs. The trend is easier to pull off than you may have thought. A dark denim wash can be paired with a lighter wash to make the feet the focal point. We love the frayed edges and pencil heel.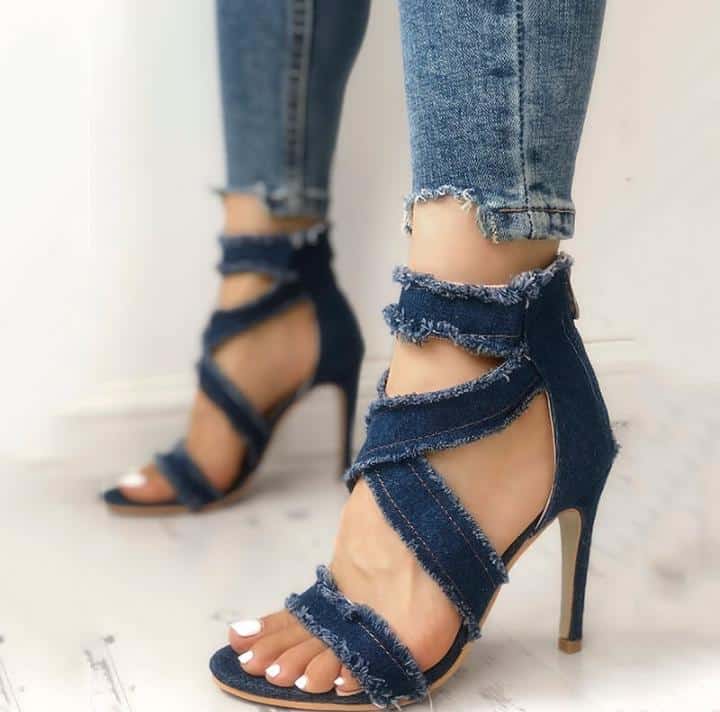 ↓ 21. Sneakers
Sneakers are most comfortable when you plan on strolling outdoors. They are our ultimate travel companion and we cannot do without a pretty-looking pair of sneakers. Sneakers cannot be put away during the Summers as they can be worn all year round.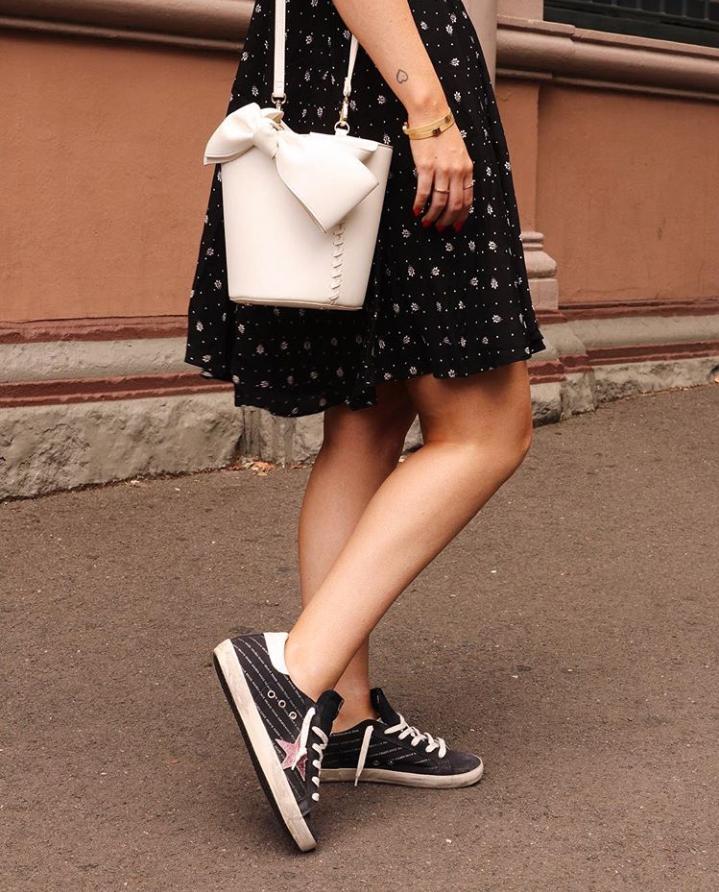 ↓ 20. Lace-Up Boots
Who says boots cannot be worn during summers? The lacey part leaves enough space for air while the buckle makes sure to keep the boots secure. The bold, hot pink color is great to make a style statement. Do check out this complete guide on How to Wear Shoes without Socks & 27 Sockless Tips for Women.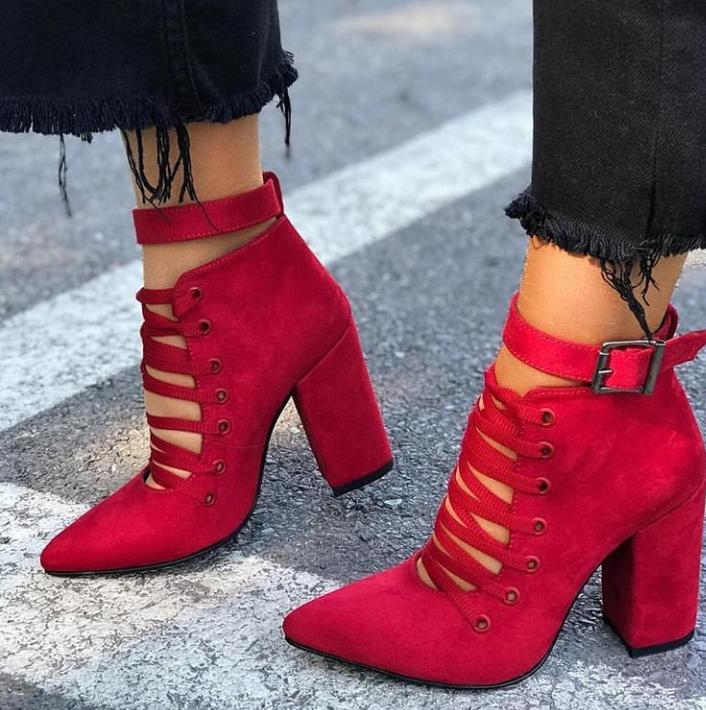 Via
↓ 19. Nude Strap Heels
We always thought that perfectly comfortable and stylish work heels did not exist until we saw this pair of nude heels. The first and foremost thought we had was how beautiful the shoes compliment the naturally tan skin color. Chunkier block heels are easier to balance in while also adding a bit of height to the overall posture. What we love about this pair of shoes is how it reveals just the right amount of skin, leave ample breathing space. The wide straps can also help prevent tan lines that are often very difficult to remove.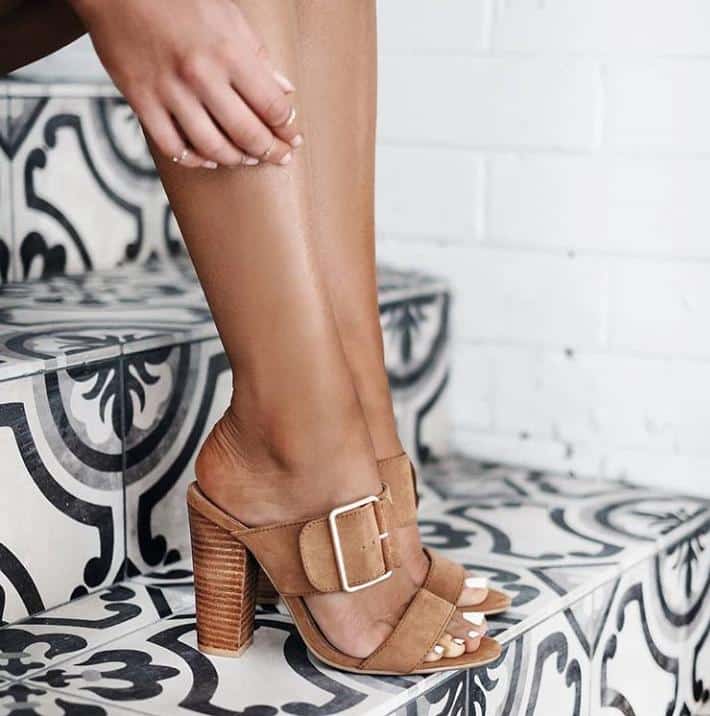 ↓ 18. Boho Vibes
This carefully curated piece of footwear just stole our heart. Summer is all about colors and boho vibes. This pair of sandals is something we would definitely wear under a dress or to the beach. This casual footwear style can best be worn under a slightly short dress or skirt that allows the shoe to speak for itself. The beads, coins, and laces will surely keep the spotlight on the feet this upcoming Summer season.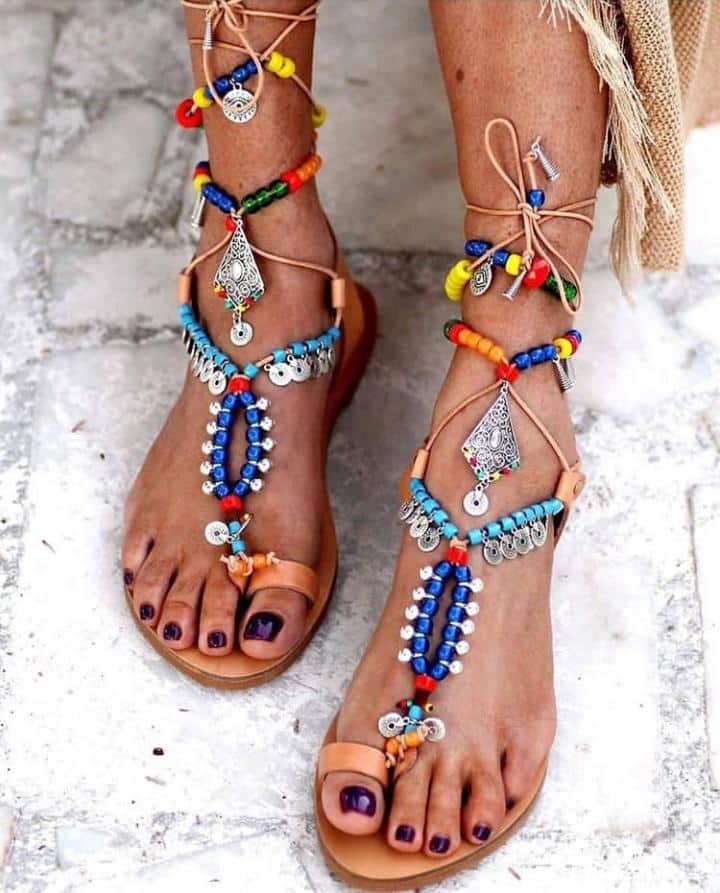 ↓ 17. Stunning Red Block Heels
This simple yet classy pair of block heels just made its way to the top of our wishlist. We cannot wait to purchase a pair of red sandals that are perfect for Summers. These can be paired with a basic pair of jeans or even a stunning white dress.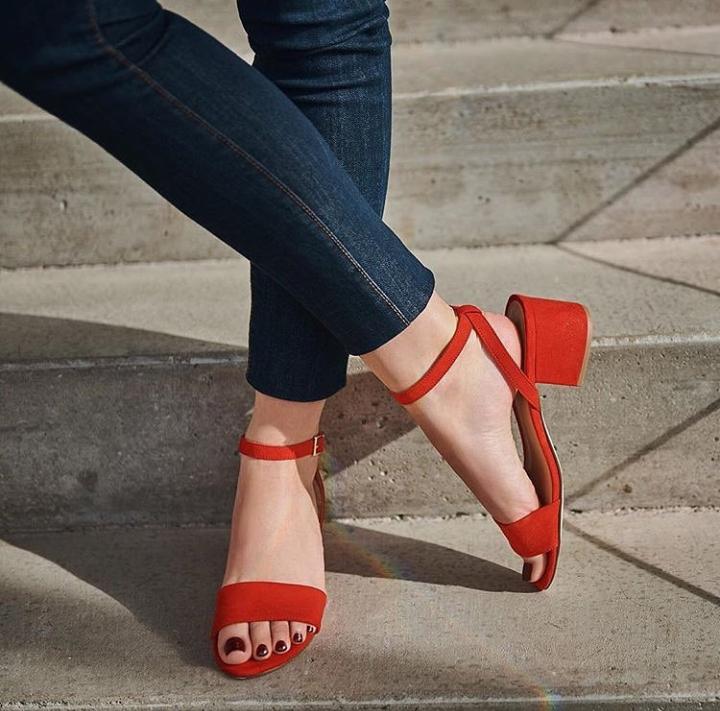 ↓ 16. Summer Slides
From lace-up and furry to frayed and strappy, sandals have become the trending Summer footwear. Sandals are the most convenient shoes for daily commuting. These Mule Slides cover most of the foot, leaving the toes in the open. These slip-on shoes can easily be made a part of your everyday wardrobe. The leopard print sandals are perfect for when you want hints of animal print while the white and gold accents can be great to neutralize a bold colored outfit.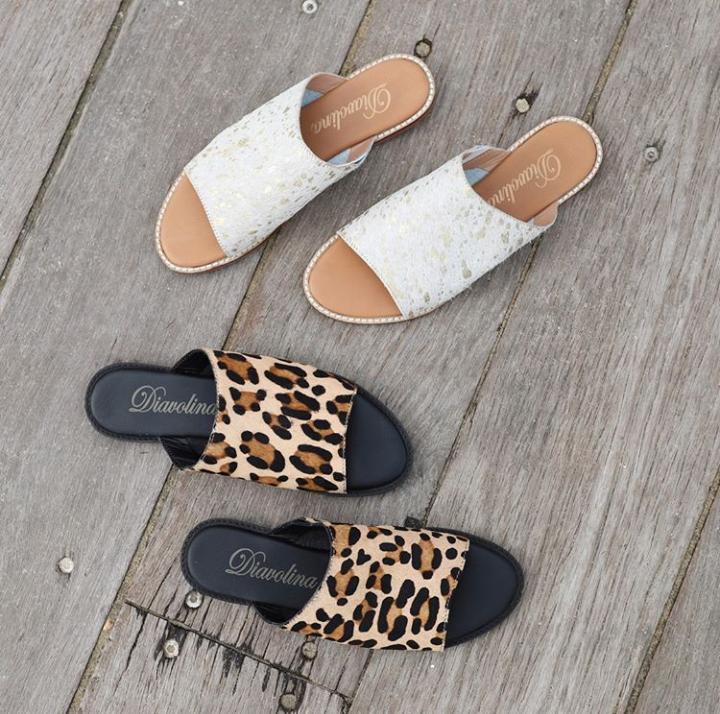 ↓ 15. Tan Flats
We love the ancient Greek vibe these tan colored flats have. They can be paired with dresses and skirts for a fun Summer look. These tan flats are just what you need for your next Summer vacation. This is another example of the lace-up detail that most Summer shoes sport. We love the different strap this pair of flats has that gives the effect of an anklet.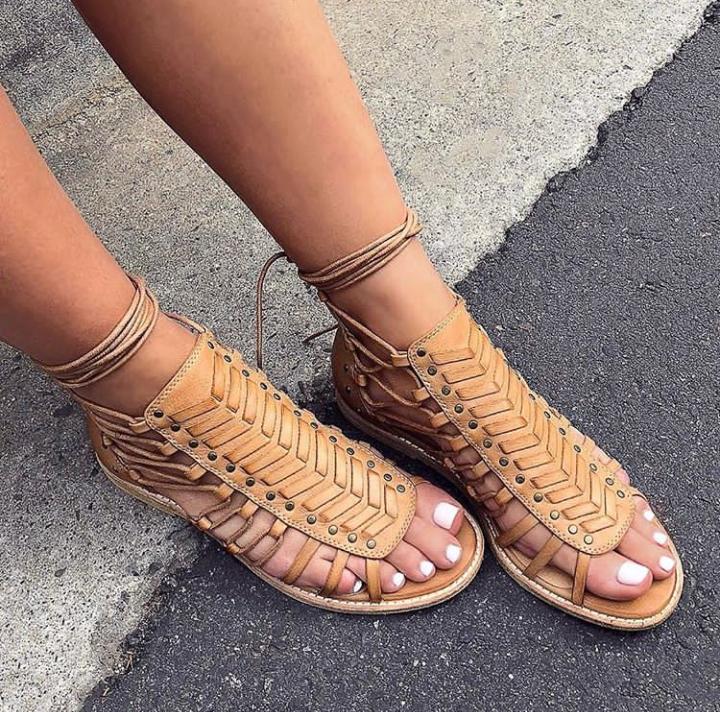 ↓ 14. Ornamented Flat Shoes
Summer weddings are fun to deck up for with the wide variety of outfits and footwear to choose from. The versatility in shoes during Summers is expansive with options like heels, wedges, sandals, and flats. These pastel pink flats with stone brooches are something every bridesmaid would want. We love the simplicity and freshness of these flats that makes it perfect for Summers.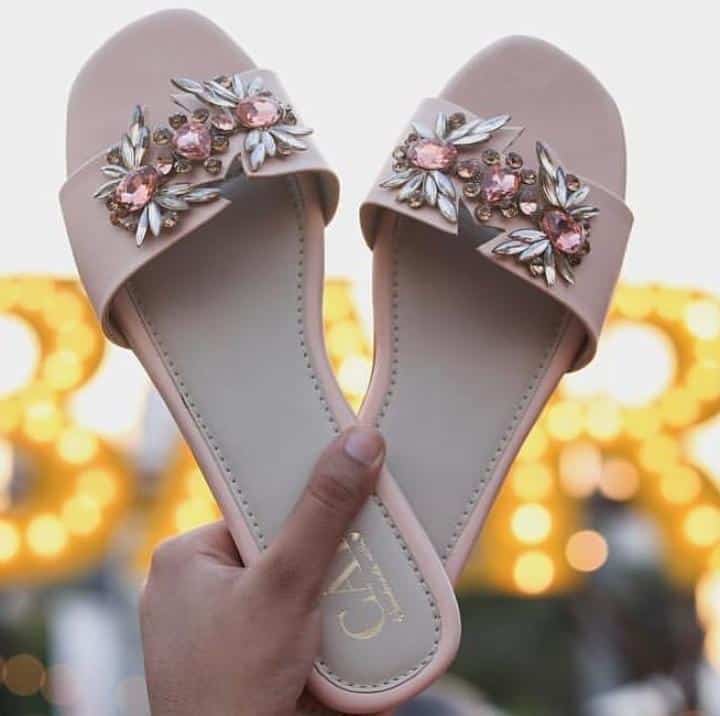 ↓ 13. Red Ankle-Strap Sandals
We love the crisscross straps on these bold red colored sandals. The bold color is appropriate for the Summer weather and can be worn outdoors with shorts and skirts. The ankle strap helps keep the shoe in place making it a perfect fit.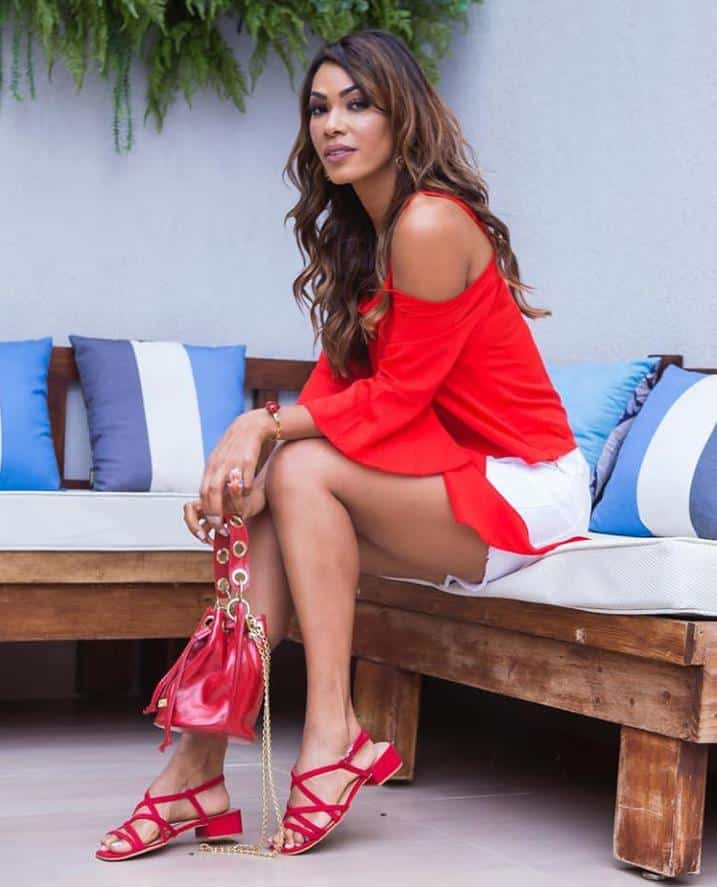 Via
↓ 12. Animal Print Mules
We cannot leave our feet suffocated in boots or other closed shoes as the temperature takes a rise. Similarly, most of us also do not wish to show off our ugly looking toes to the world. In such a case it is best to dive into your shoe closet and pull out your prettiest looking mule sandals. These sophisticated looking shoes seem to be a cross between loafers and sandals. If your office protocol requires you to wear closed shoes, you could consider wearing mules which can save you from becoming a hot mess.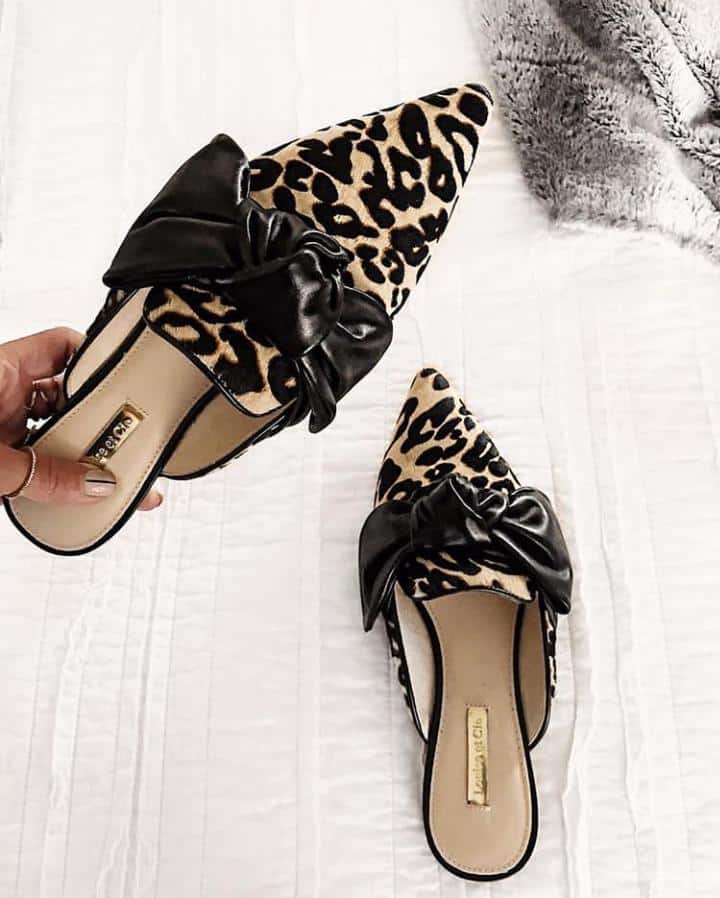 ↓ 11. Wedges
Skip your usual go-to heels for some cute looking wedges this Summer. They are super comfortable for long walks, festivals, parties and can also be worn to work. Bold colors can be great for the Summer season but nude and tan colored shoes are not a bad choice either. The braided rope look is a different take on the plain leather or fabric wedges available in most shoe stores.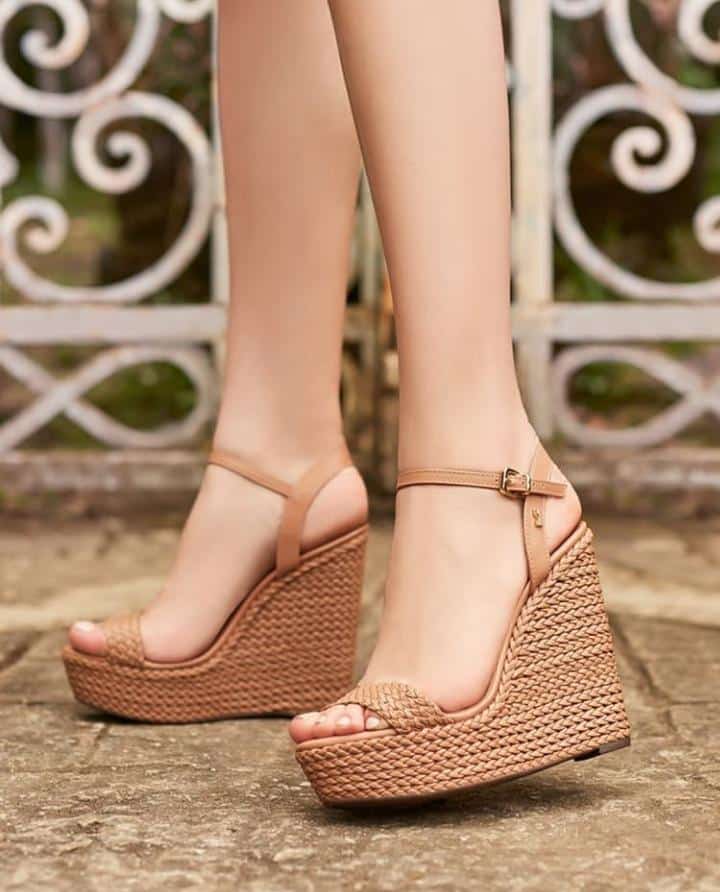 ↓ 10. Funky Leather Sandals
These quirky leather slides seem pretty youthful. Why sacrifice style for comfort when you can have both in one? These comfortable slides will surely leave your feet cool against the warm Summer breeze. The little anklet is a great style inspiration for how to accessorize a basic pair of sandals. Here are 16 Cute Outfits To Wear With Gladiator Heels/Sandals This Season.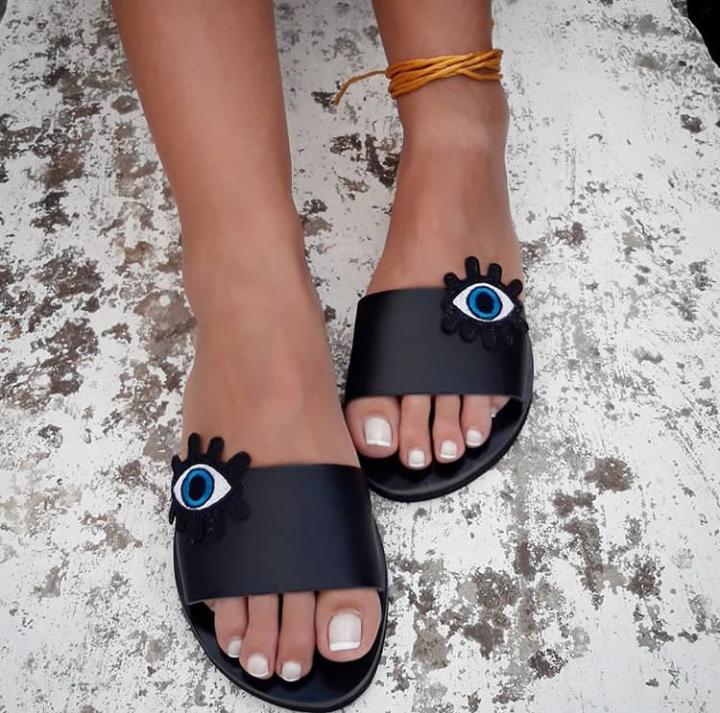 ↓ 9. Jeweled Flip-Flops
With Summers being only a few months away, it is now time for you to prep your feet for the season of the year. Book away your pedicure appointment as it is now time for you to pull out your favorite pair of Havaianas flip-flops. Whether you plan on hitting the beach or taking a stroll outside, flip-flops always come in handy. The best part is how they allow the feet with ample breathing space. Instead of opting for the single colored, boring pair of shoes, invest in some flashy and jeweled shoes that you would not mind wearing out in public.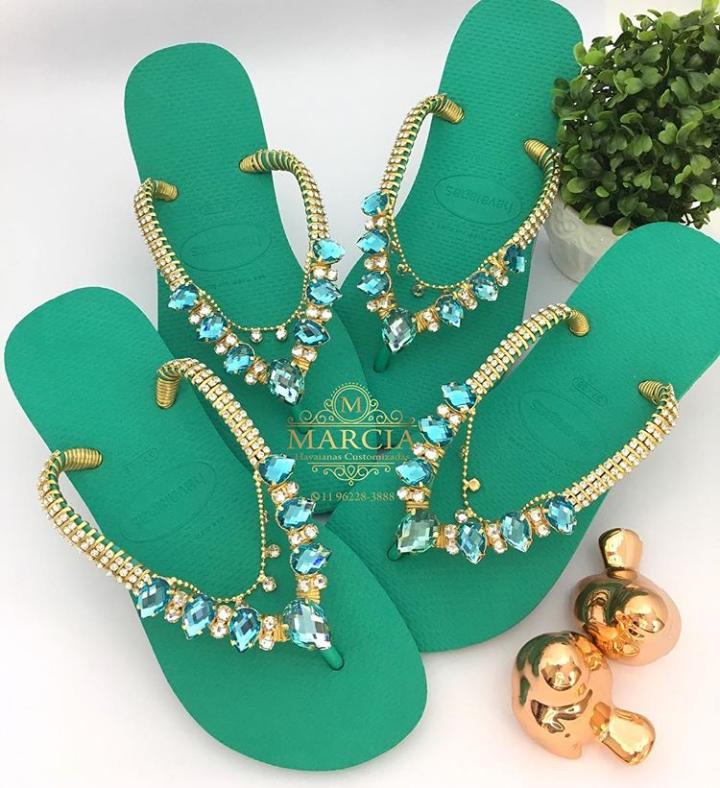 Via
↓ 8. Lace Up Heels
With a plethora of heels to choose from, we settled on this pair of lace-up, tan heels. Laces have been the new 'it' trend of 2018 and have been sported on apparel as well as footwear. This detail is known to add an element of hotness to the entire look as seen with this pair of heels. This particular pair has an intricate web design on the strap and back which has been paired with the laces. We find these heels to be appropriate for the office for the formal look they have.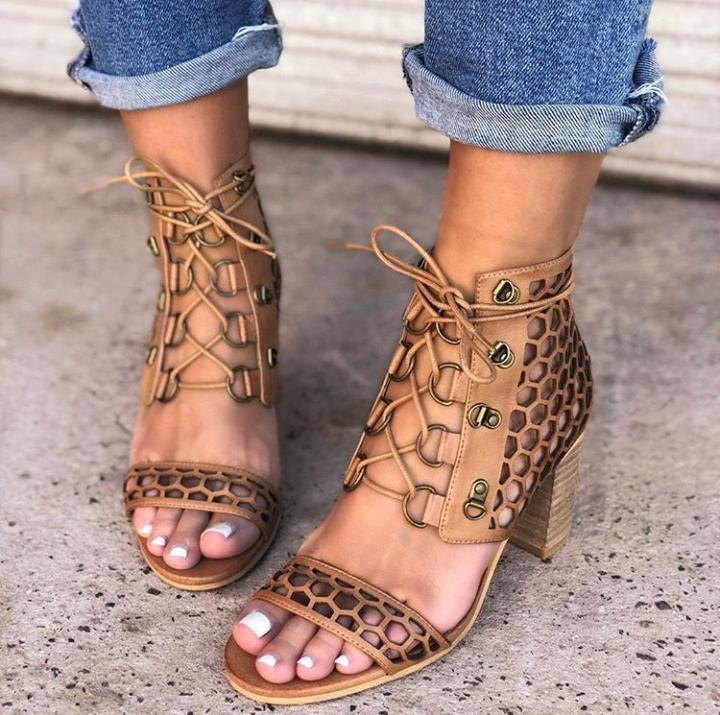 ↓ 7. Boots and Sandals Combo
When you want to wear boots but it is too hot to wear them and have to settle with sandals, this is what you do. This combination of boots and sandals is a very unique one and has not been made popular. The color of the boots and fringed ends give a very Texan look to it. Instead of enclosing your feet in a sweaty mess, opt for these boot sandals to stay cool yet stylish.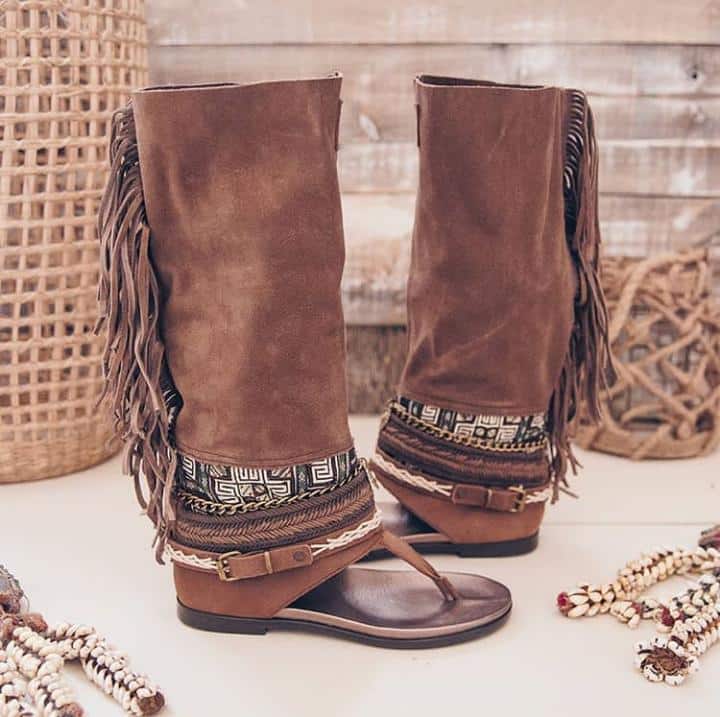 ↓ 6. Colorful Summer Vibes
This particular pair is our favorite one for the gorgeous use of colors. The little tassels and loafer style are Summer appropriate and can look great with block colored dresses. These shoes can surely shift the focus from any dull looking outfit to the feet. We love how beautifully the intricate anklet matches the color and style of the loafers and is something we could definitely pair with ours.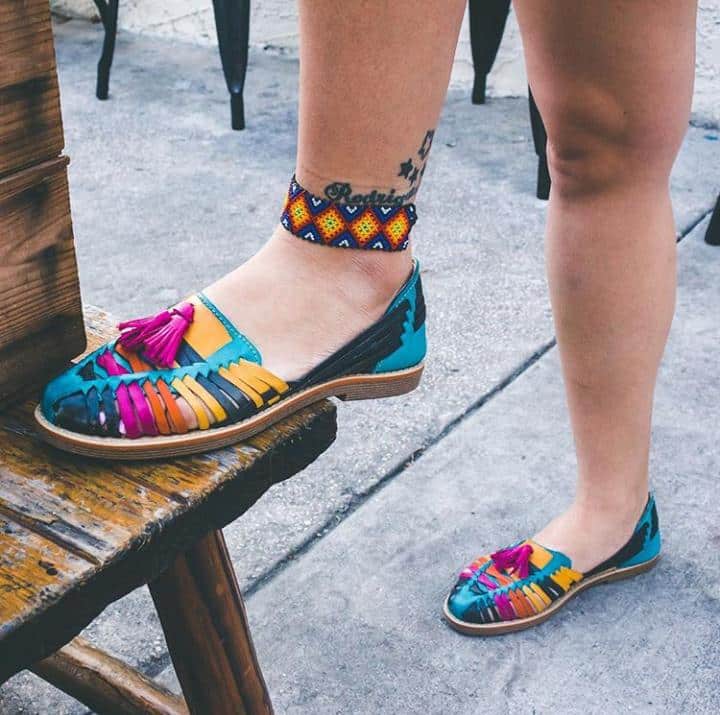 ↓ 5. Plaid Yellow Heels
Go effortlessly chic by stepping into this pair of Summer perfection. We love the different plaid look that has not been done on shoes excessively. The wooden heel seems to be complimenting the yellow plaid pattern of the strap and base.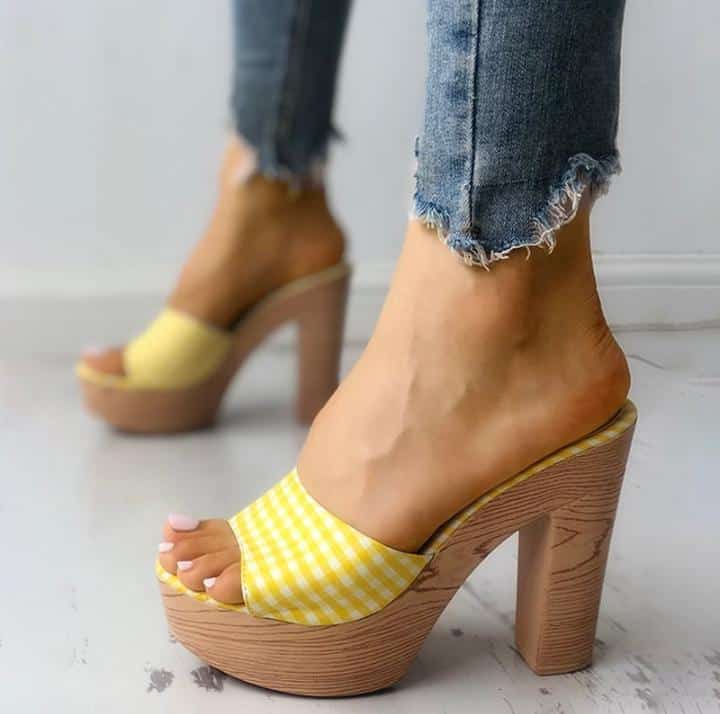 ↓ 4. Tie-Up Shoes
We love this printed fabric based lace-up sandals. The colorful sandals can be paired with any basic outfit for a chic and casual Summer look. With the laces already trending, this tied-up look can be a different take on it. They're the perfect shoes that you would need for a sassy date night look.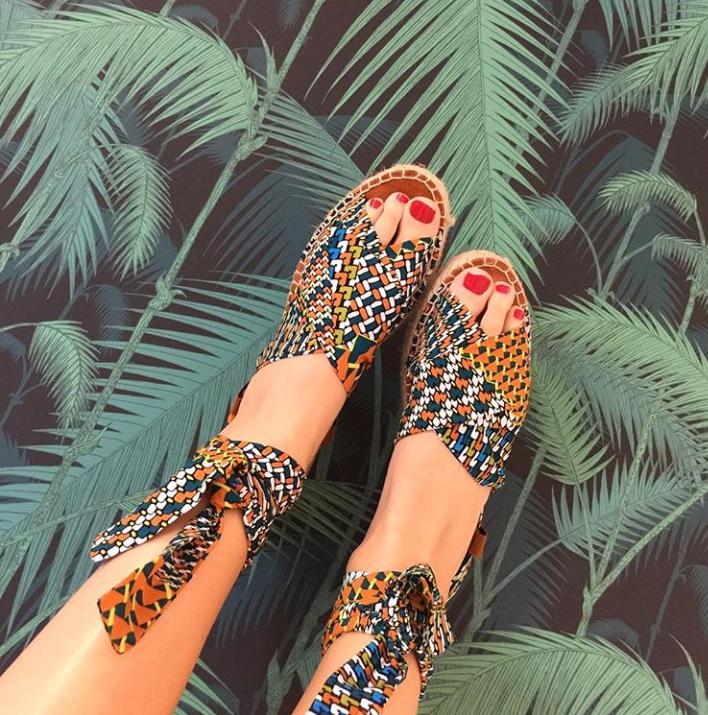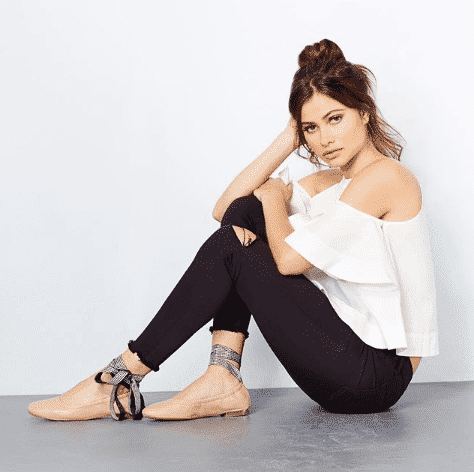 ↓ 3. Greek Sandals
These Greek sandals are reminiscent of Summer beach sunsets. The textured double straps add in style as well as comfort. If you plan on walking around town, these sandals could come in handy.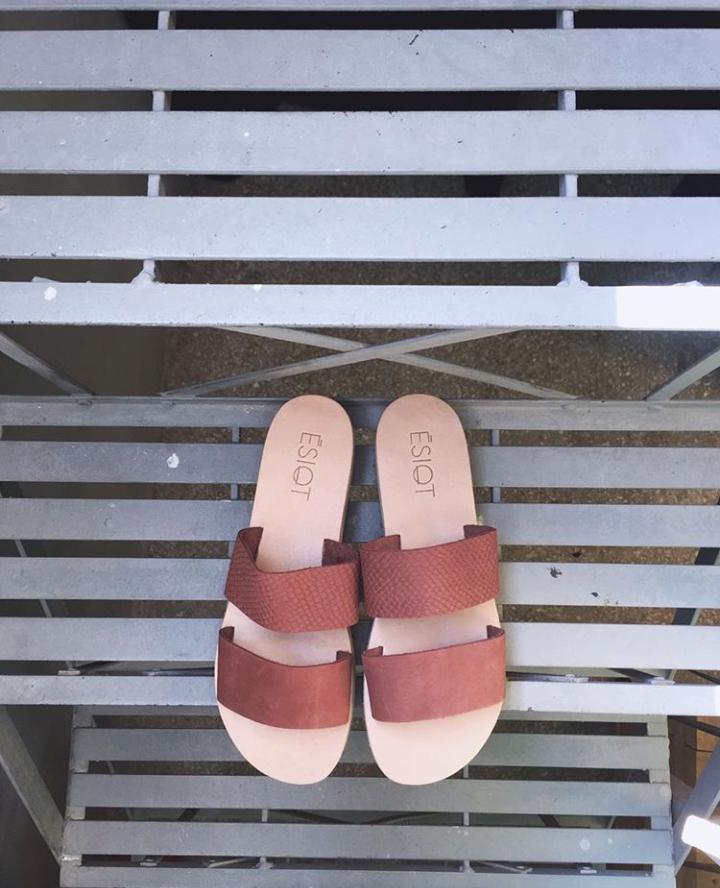 These shoes are an excellent choice for traveling and even more perfect for beach destinations.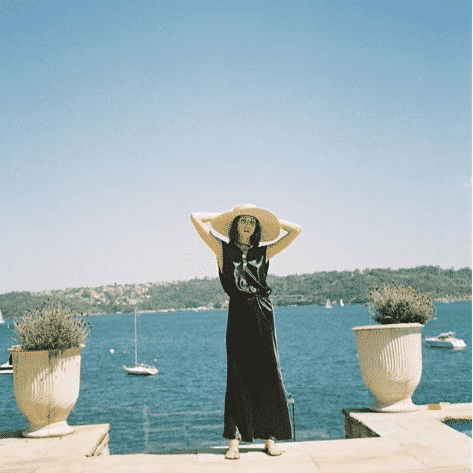 ↓ 2. Pink Espadrilles
This casual footwear is travel-friendly, made with rope accents for a rugged look. Espadrilles come in a number of patterns and designs but we love this particular one in baby pink color. It can be styled with a basic pair of slim-fit jeans and a casual top. These shoes are now being done by high-end, luxury brands like Chanel and Gucci in their patent styles.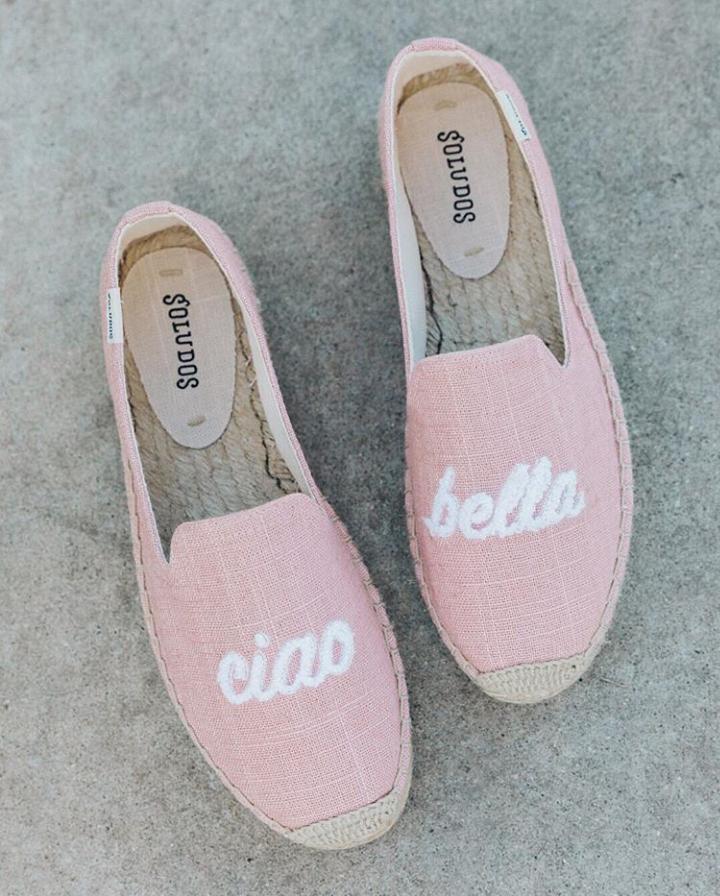 Here's a simple but chic outfit to wear with your pink espadrilles for summers: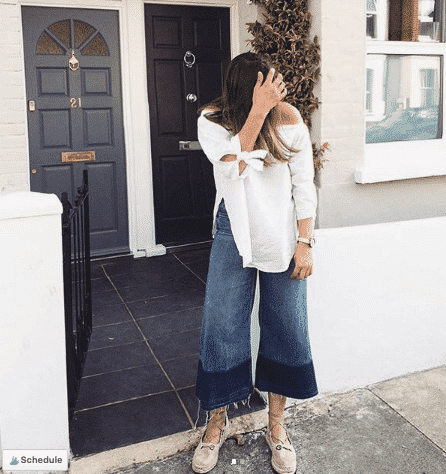 ↓ 1. Studded Sandals
Studs are commonly used on footwear with the most popular signature style being of the brand Valentino. Their rock stud heels are widely popular and, despite being luxurious, are purchased by many. Here is a similar version of studs that have been added to a basic pair of black sandals. These comfortable shoes can be coupled with a short dress for the ultimate breezy Summer look.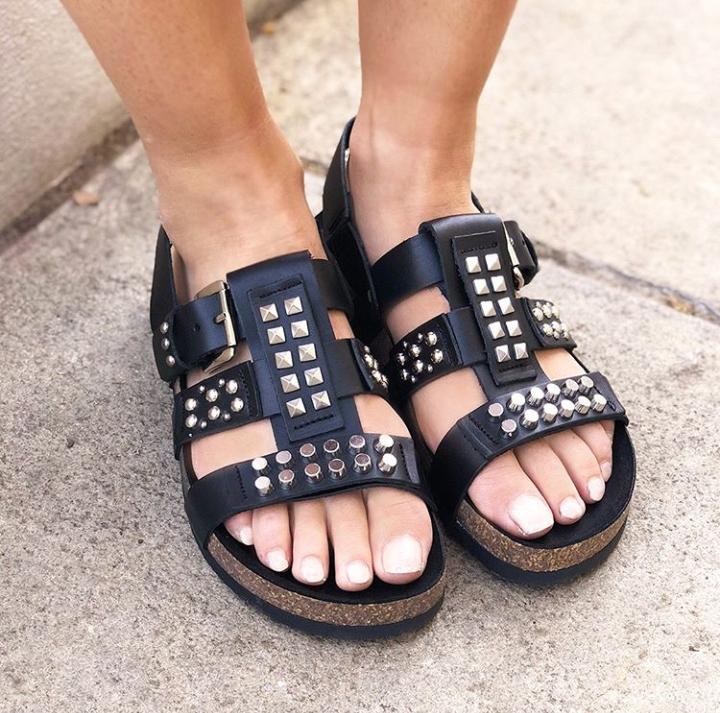 These shoes look great when paired with short summer skirts.