Let's start by talking about what snow boots are. They are basically a special type of footwear designed to provide warmth, traction, and protection from the harsher elements in snowy and icy conditions. They typically have a waterproof outer layer, an insulated lining, and a sole with deep treads for traction on slippery surfaces.
These boots come in a variety of styles, from ankle-length to knee-high, and are often made with materials such as leather, synthetic fabrics, and rubber. They are commonly worn during winter activities such as snowshoeing, hiking, and skiing, as well as for everyday use in snowy climates.
These days, you can find really stylish boots and by pairing them with the right outfits, you can create a stylish yet comfortable outfit for snowy days.
Here's a roundup of everything that we'll cover today:
How to Wear Snow Shoes

?

Moving on with some styling tips:
Wear warm, moisture-wicking socks that will help keep your feet dry and prevent them from getting cold. I highly recommend wearing ski socks or Merino blend socks if you want your feet to stay warm.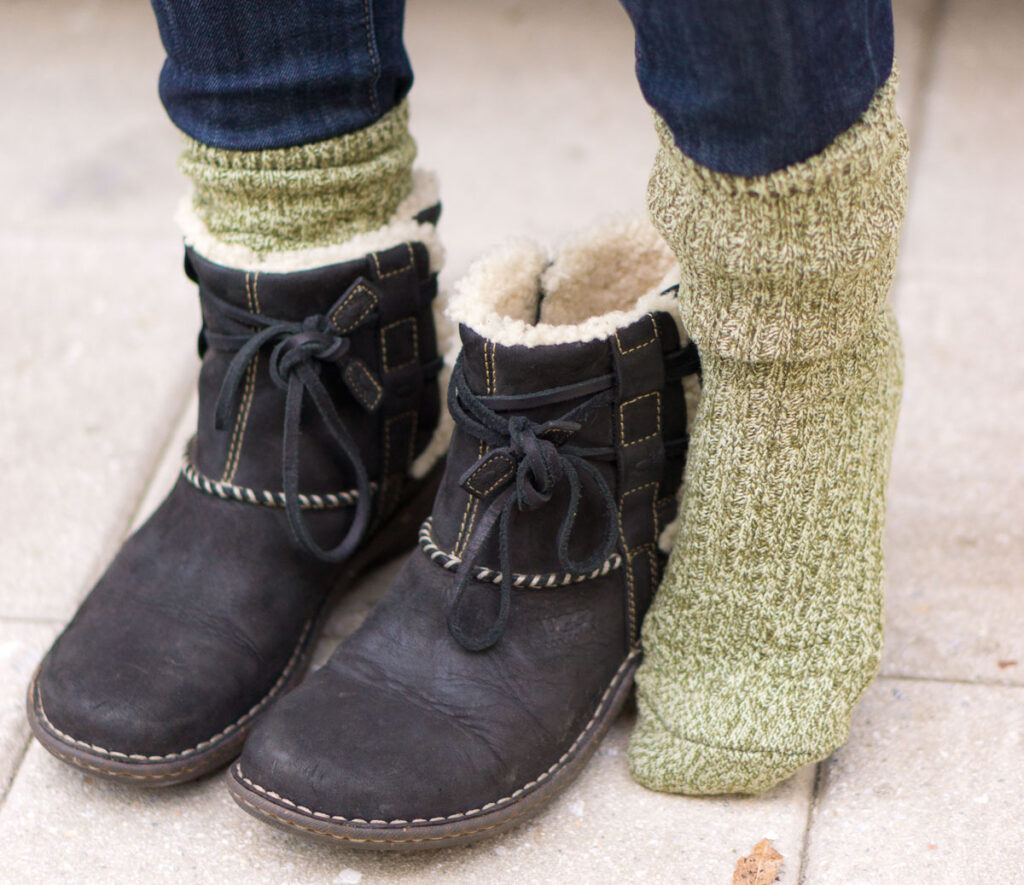 Make sure your boots fit properly. They should be snug but not too tight, with enough room to wiggle your toes.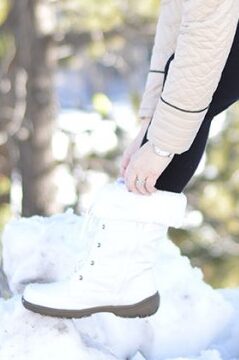 Tuck your bottoms into your boots to prevent snow from getting inside. If you have snow pants, you can wear them over your boots.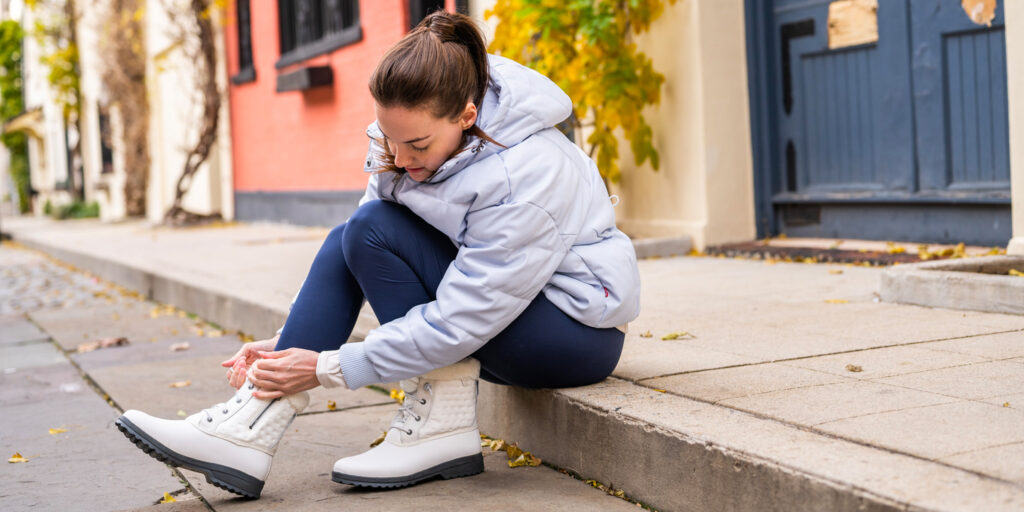 When lacing up your boots, make sure they are tight enough to provide support and prevent your feet from sliding around inside the boots.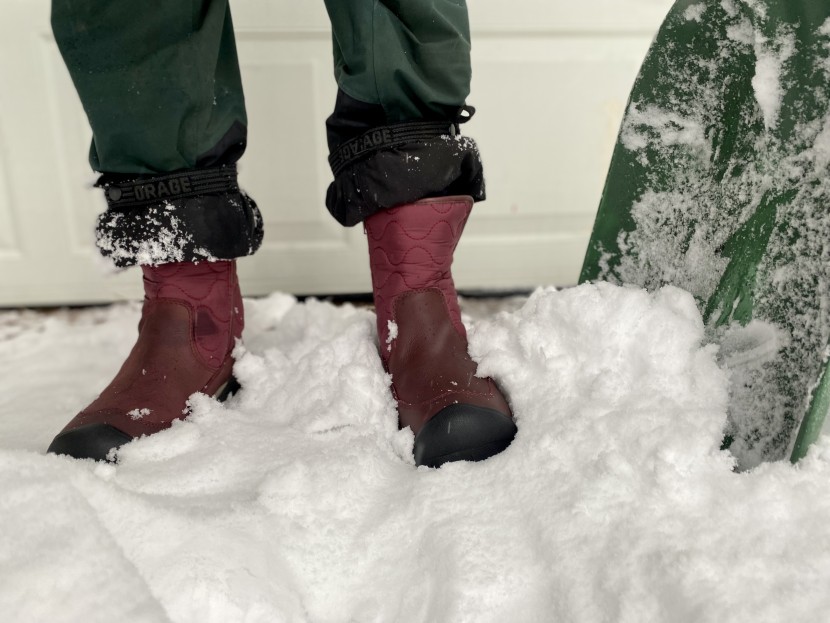 If your boots have removable inner liners on insoles, take them out after wearing to allow them to dry completely before the next use.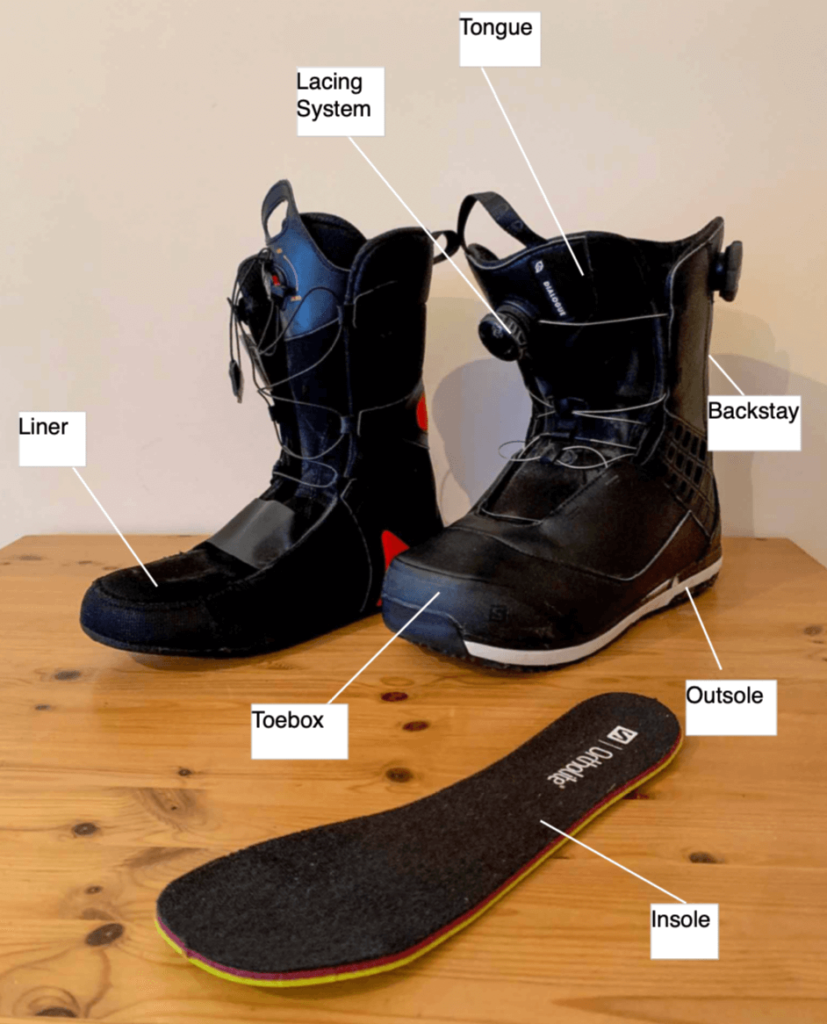 Consider the activity you will be doing when choosing your boots. If you'll be hiking or walking long distances, look for boots with good traction and support. If you'll be standing still for long periods of time, choose boots with thick insulation to keep your feet warm.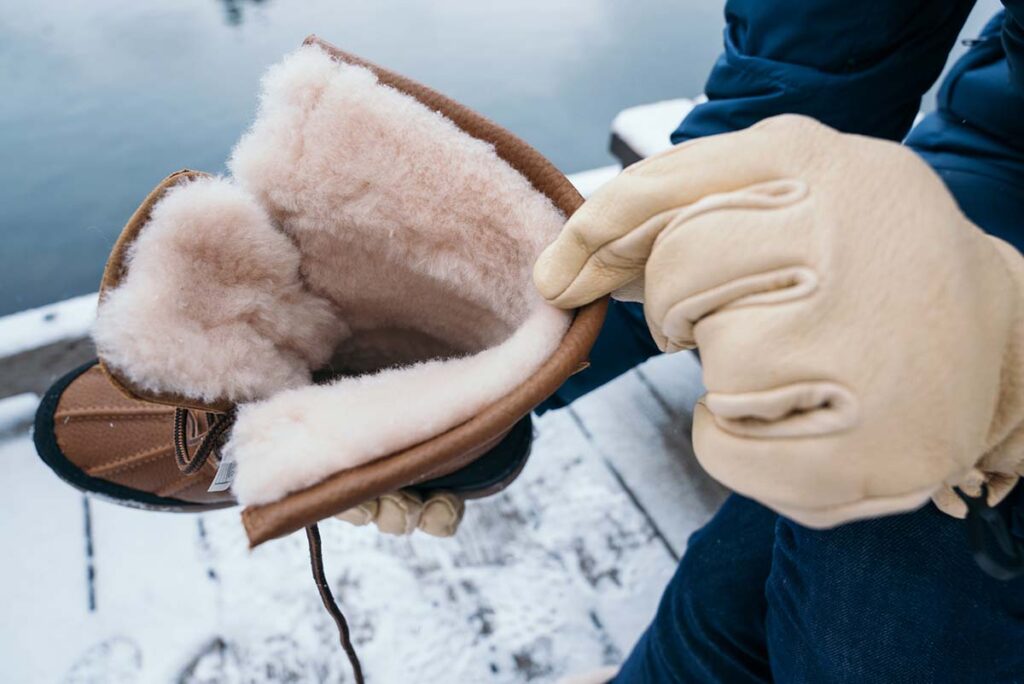 When you're not wearing your boots, store them in a dry, cool place away from direct sunlight to prevent damage and help them last longer.
Different Types of Snow Boots
Winter boots – designed for general use in cold, snowy conditions. They are insulated and waterproof, with good traction for walking on slippery surfaces.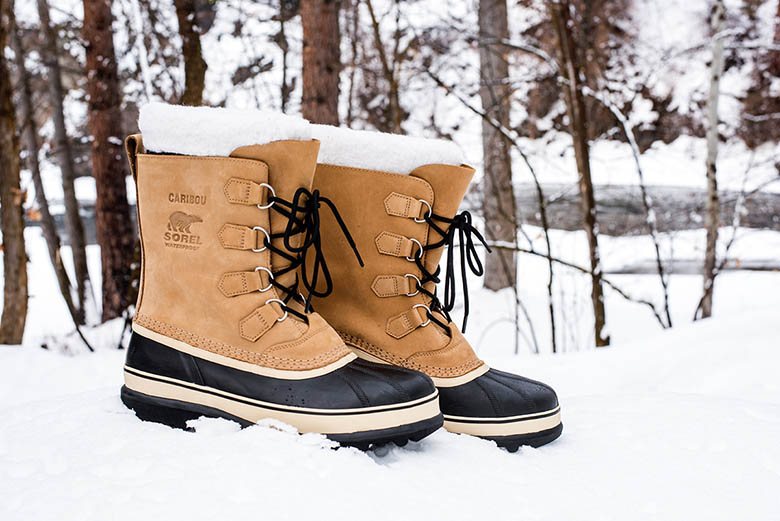 Pac boots – heavy-duty boots for extremely cold weather conditions. They typically have a removable felt liner and are made with waterproof materials to keep your feet dry in wet, snowy conditions.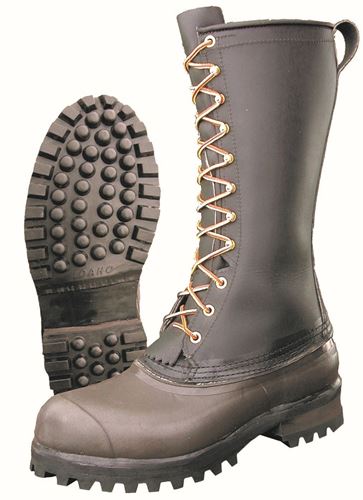 Hiking boots – for use in snowy or icy mountainous terrain. They often have a high ankle for support, waterproof materials to keep your feet dry, and good traction for walking on steep or uneven terrain.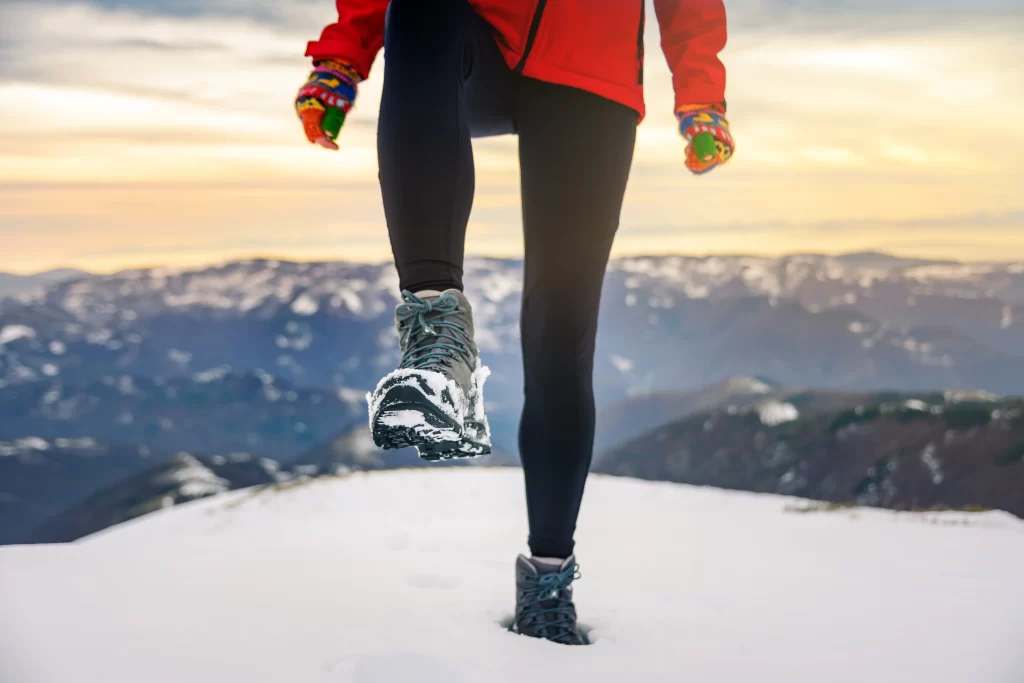 Snowshoeing boots – made specifically for snowshoeing. They are usually lightweight, waterproof, and have good traction for walking on snow and ice.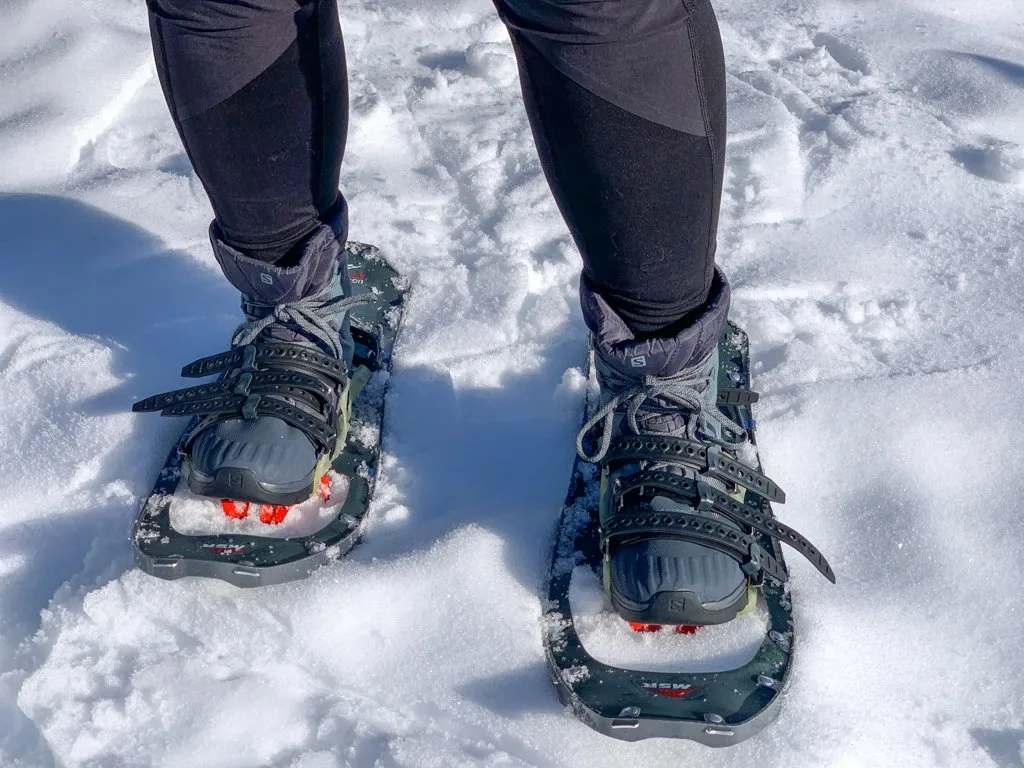 Mountaineering boots – made for use in very cold, high-altitude conditions. They are usually heavy-duty and have a rigid sole for walking on steep and icy terrain.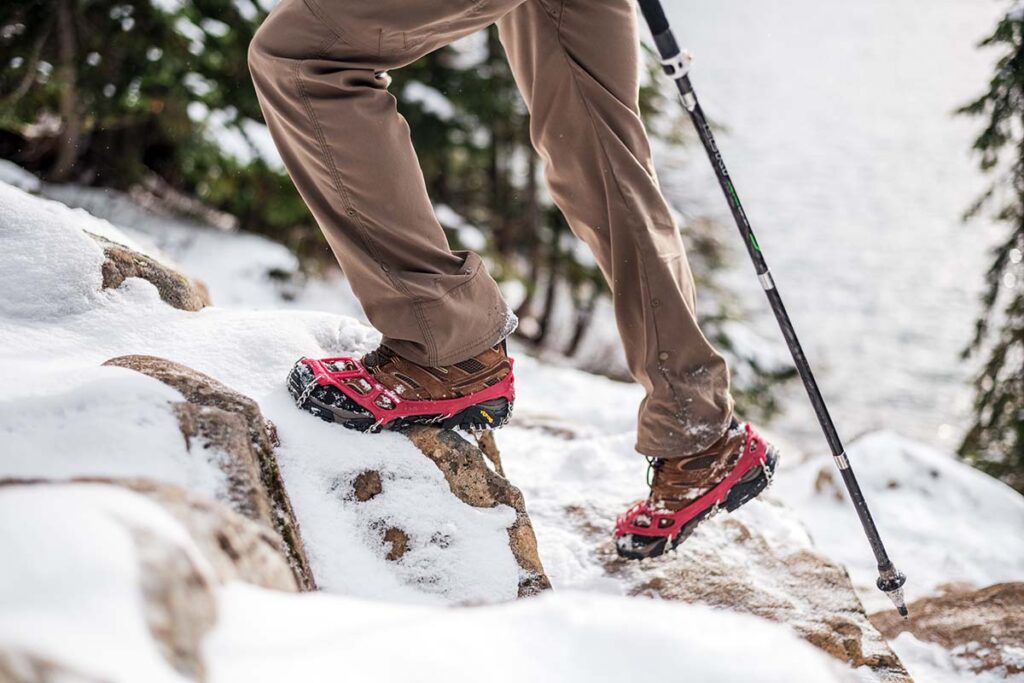 Fashion snow boots – designed to look stylish while still providing warmth and protection from the elements. They may not have the same level of insulation or traction as other boots, but they can be a good choice for less extreme winter conditions.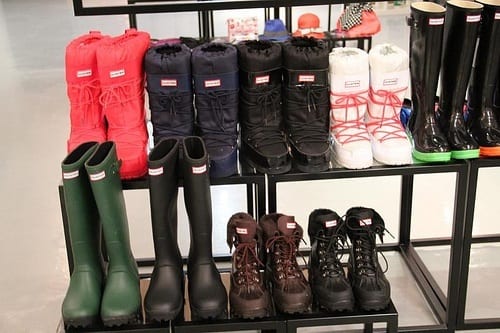 Now, let's take a look at some outfit ideas:
23 – Pair Them with a Striped Shirt for a Cool & Casual Date Outfit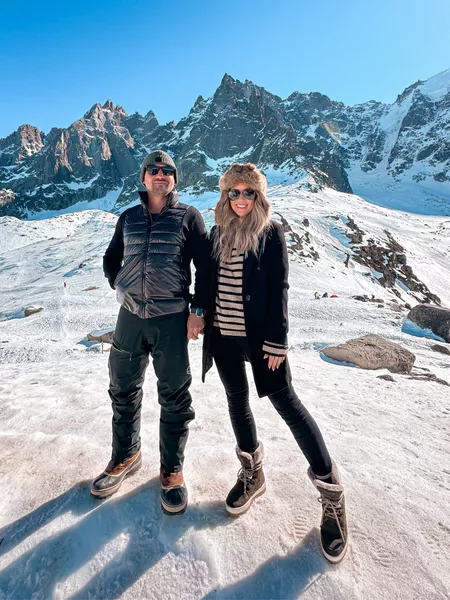 22 – With a Long Puffer Jacket & Leather Leggings
If you like this look, you can buy this similar puffer jacket that I personally love because of how versatile it is.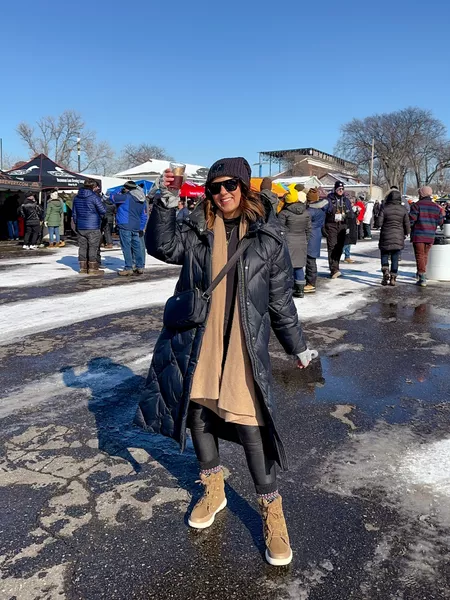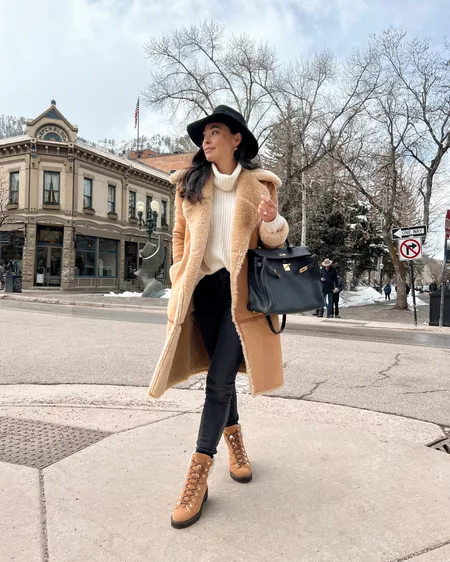 19 – With a Matching Long Coat
If you want something casual, low snow boots or uggs are a good choice. Pair them with a matching coat to make a real style statement. If you're unsure of what to wear underneath the coat, I highly recommend going for baggy cargo pants and any top of your choice.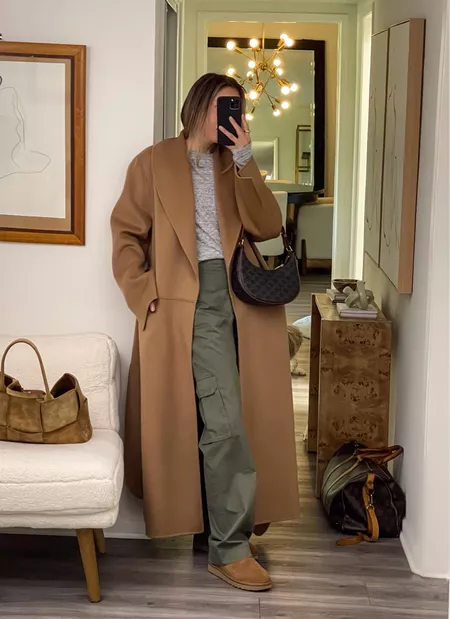 18 – For Snow Shoveling
Of course, snow boots are not just a style statement but also a very practical investment for those who live in harsher climates. You'll find them to be incredibly useful when shoveling snow as they won't just keep you warm but also get a much stronger grip.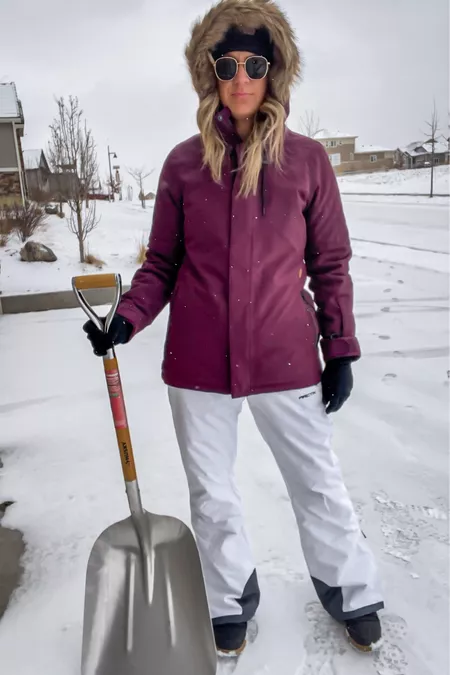 17 – With a Snow Bib
If you're going skiing, try a snow bib (also known as snow overalls or ski jumpsuits) with matching or contrasting boots.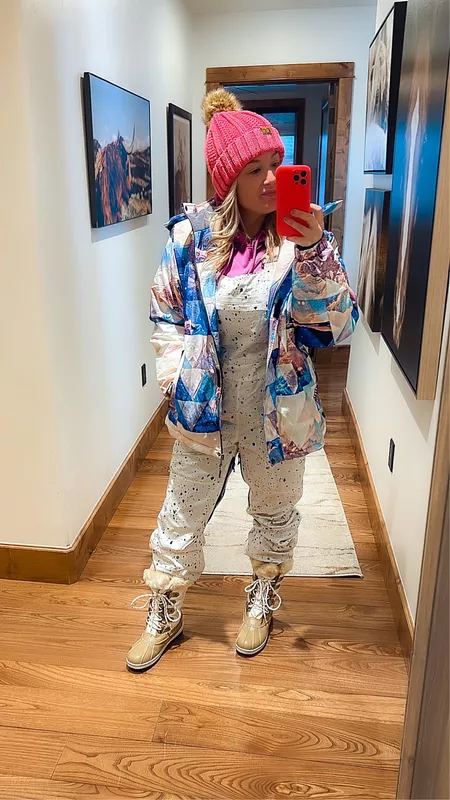 16 – With Black Tights and Parka Coat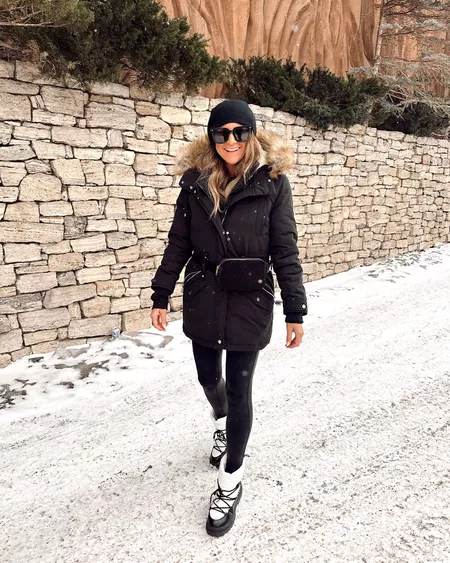 15 – When Comfort Comes First
If you're someone who prefers comfort over style, then you should invest in a simple but cute pair of boots that would work well with your PJs and other casual fits. Such combinations are great for running errands or going to pick up the kids.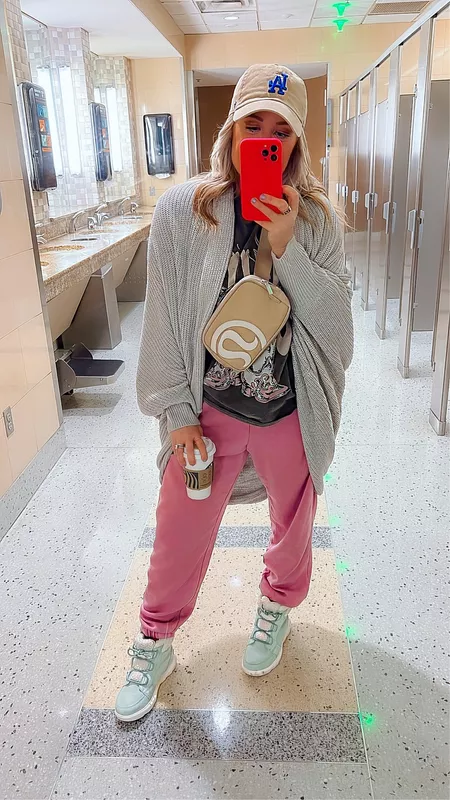 14 – Comfort and Style for Work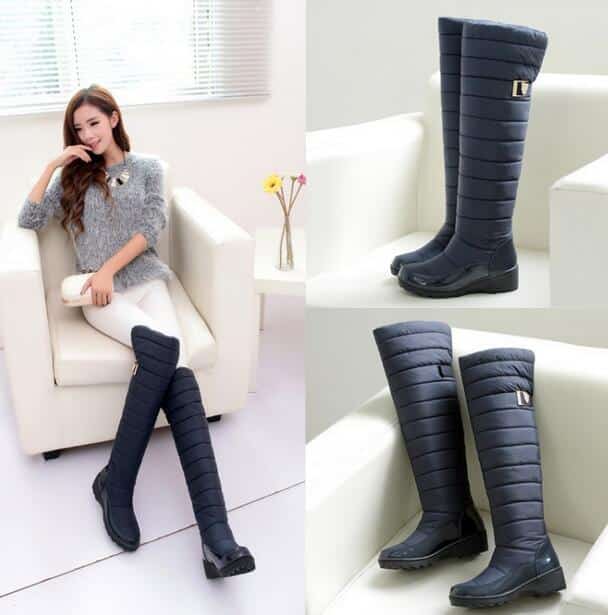 13 – Chic Party Outfit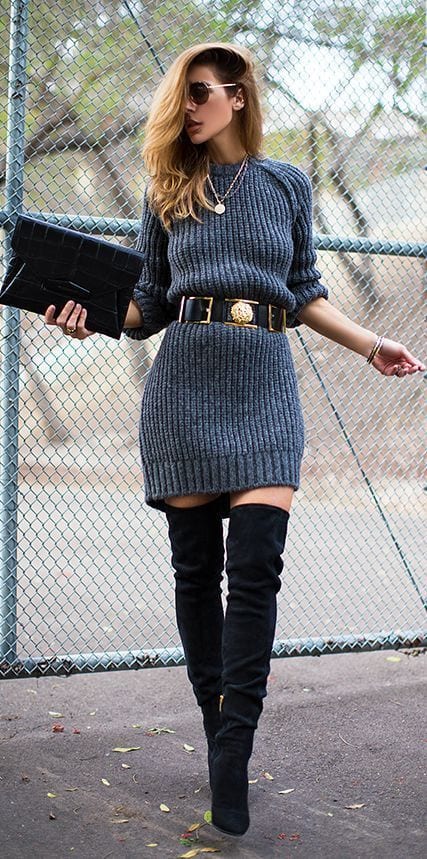 12 –

With Denim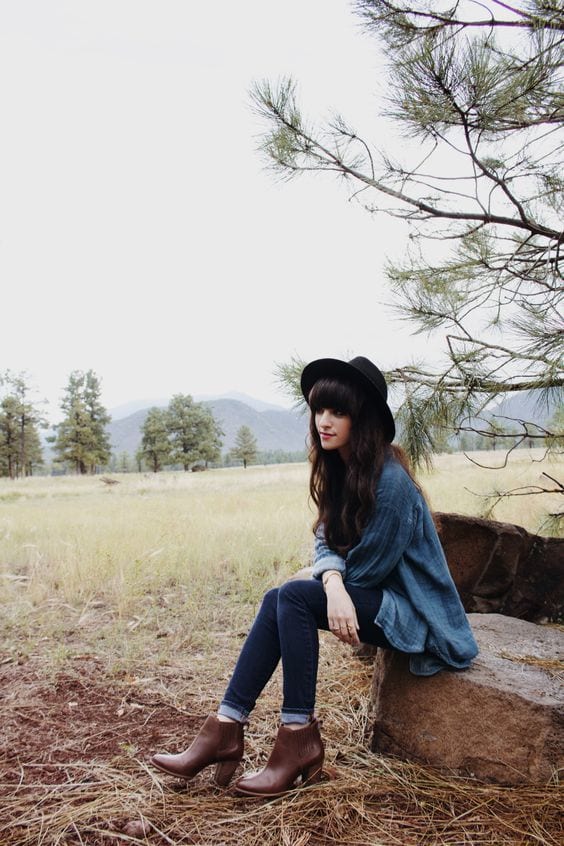 11 – Go for one Item in a Bright Colour
Bright colors in winter are nothing less than a treat for the eyes, so don't forget to pair your favorite snow boots with a hot pink or neon turtleneck this season. Combinations like this also work really well if you're planning some ski resort outfits for your vacation.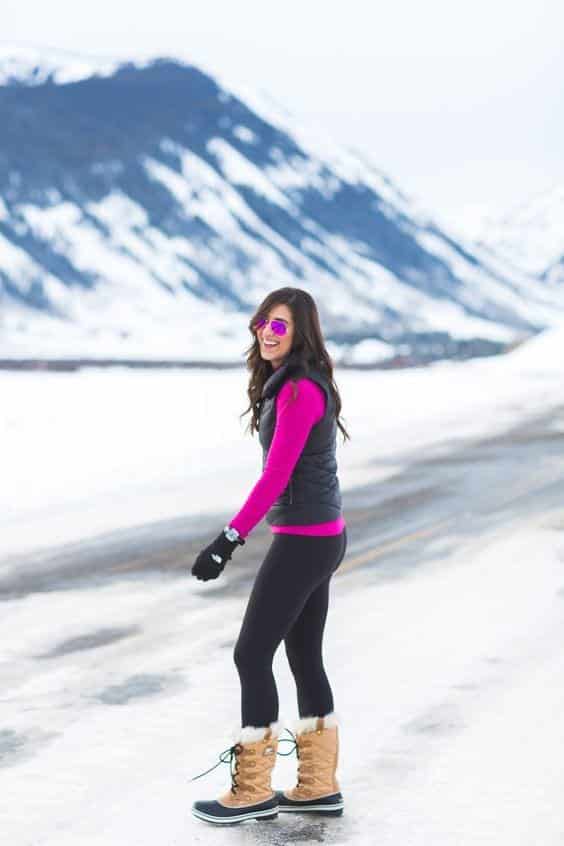 And instead of a bright top, you can also opt for bright-colored pants. Trust me, they'll look incredible in the pictures.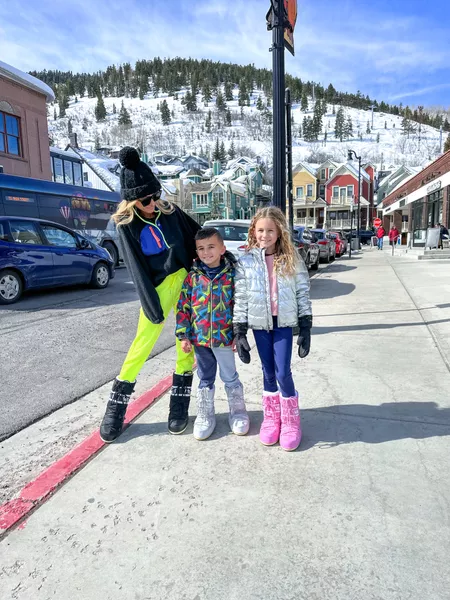 10 – All Black Outfit for the Weekend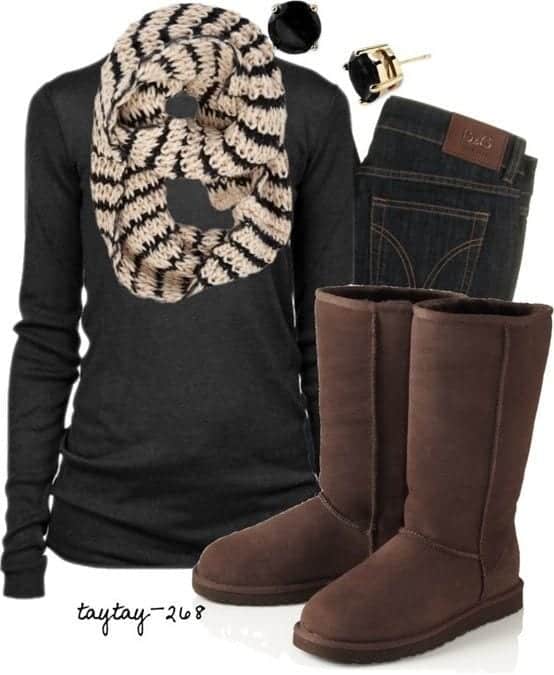 9 – Cute and Casual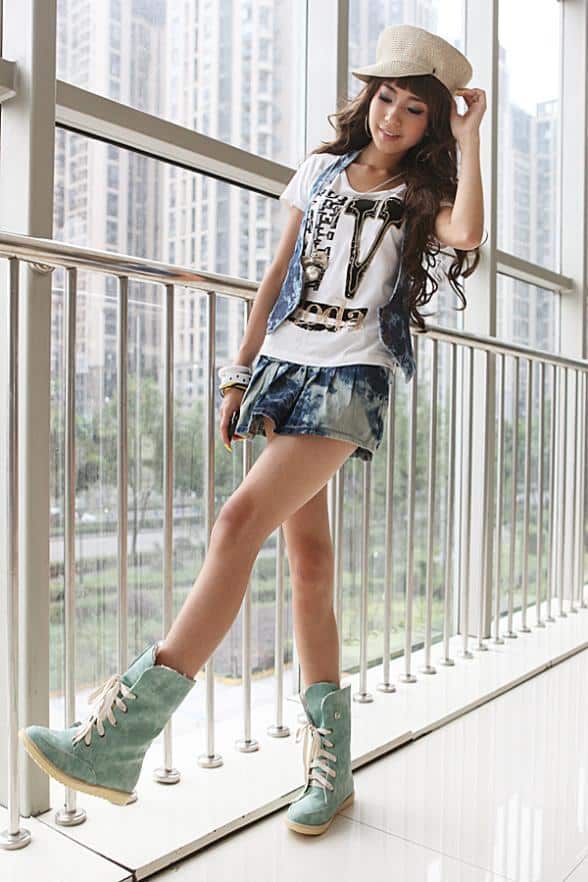 8 – Outdoor Date Outfit
7 – Girl's Night Out Dress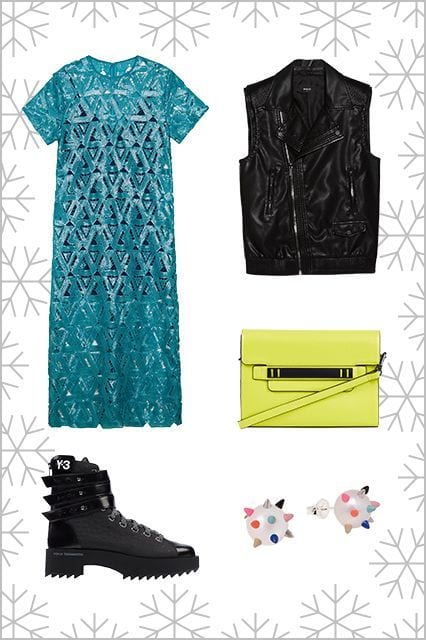 6 – How to Wear Snow Boots to School

5 – Mummy Outfit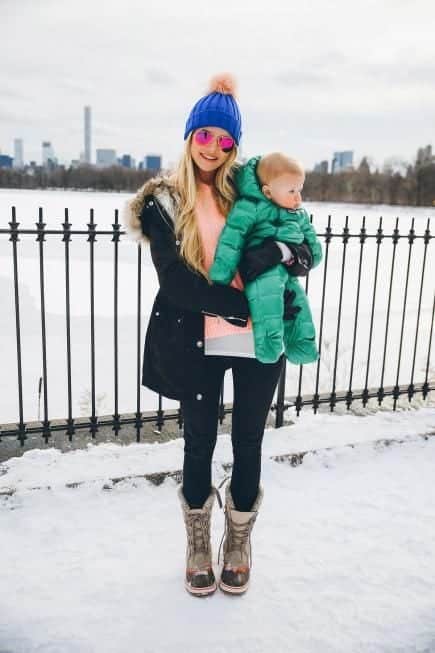 4 – Casual Outfit to Wear for Coffee
Celebrity Style
Take a look below at how some of our celebrities have been styling their snow boots lately: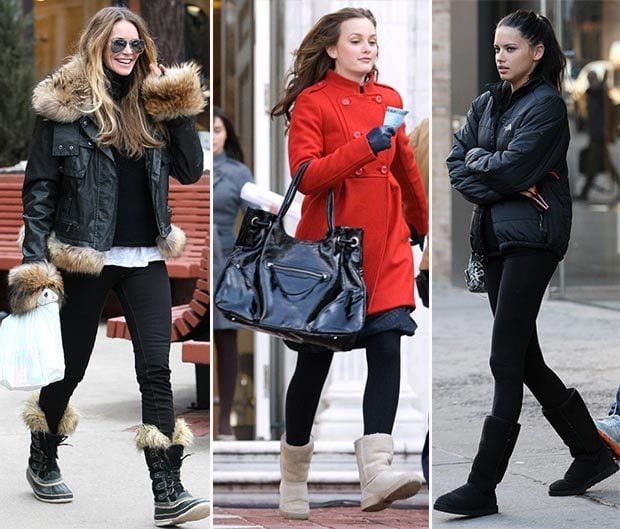 3 – Kate Middleton
How absolutely amazing does Kate look here? You can buy the exact same shoes here for just $114.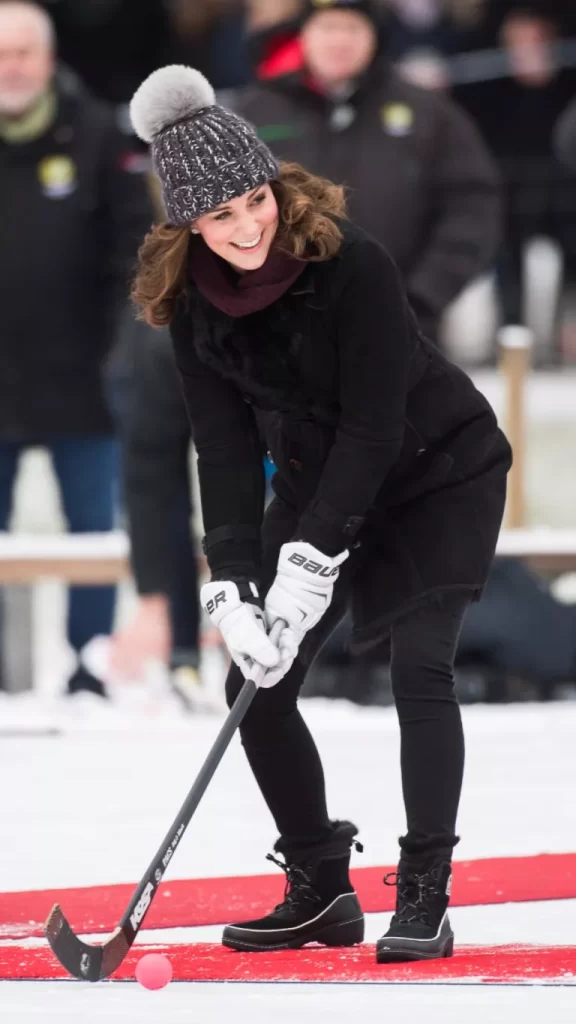 2- Blake Lively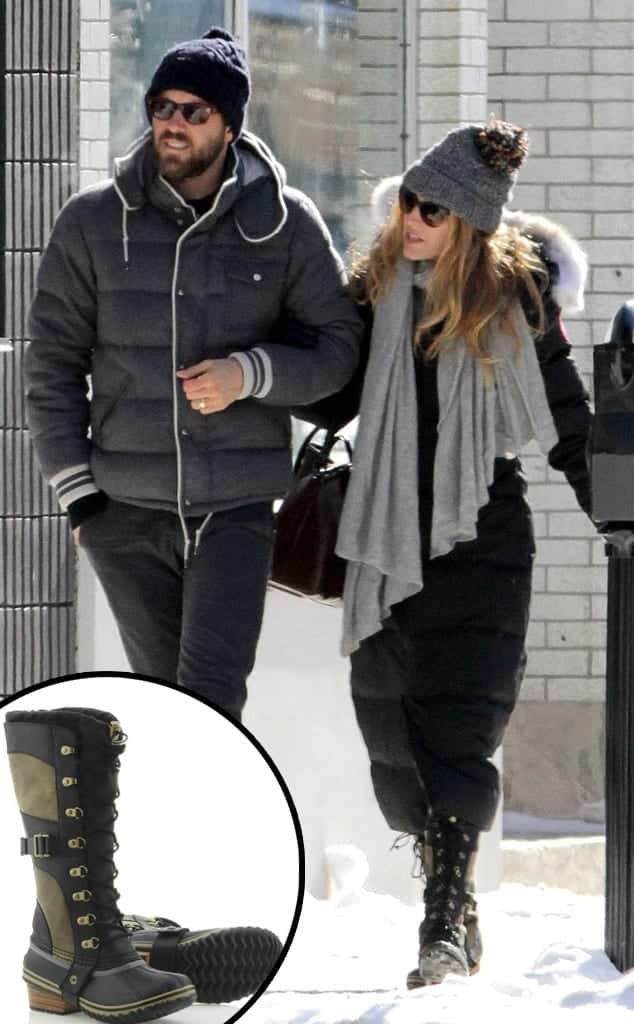 1- Nina Dobrev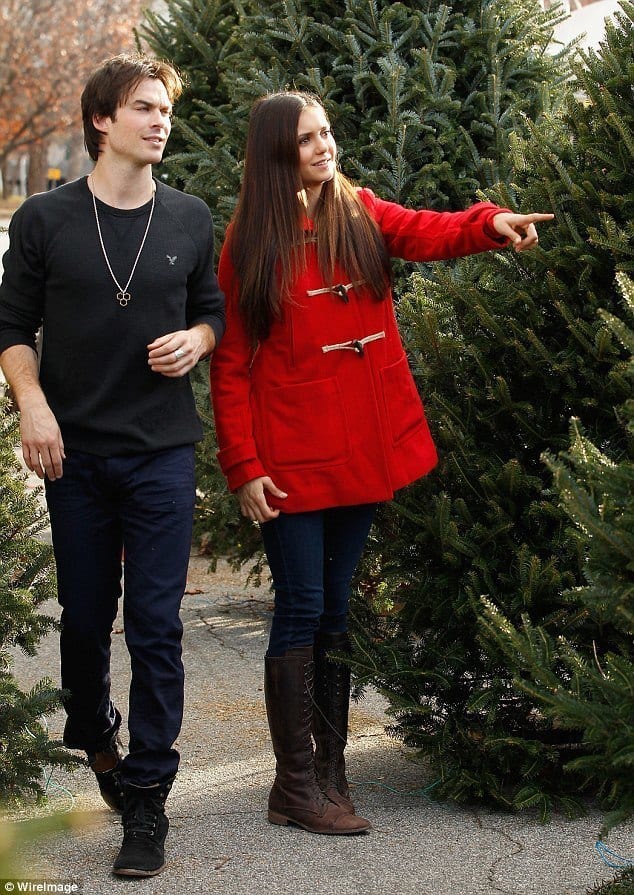 How Not to Wear Snow Boots
While outfits like these might have looked really stylish on the 90s runways, they are definitely not something we would wear today. These shoes themselves are a big NO because of how over-the-top they are.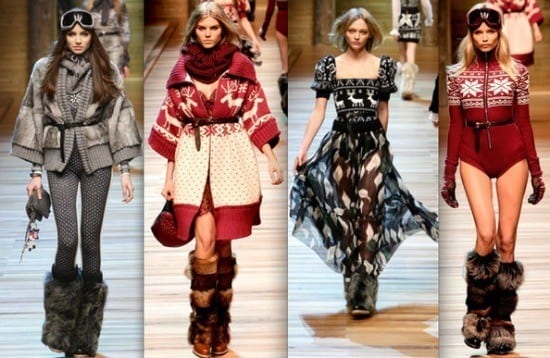 Our Favorite Snow Boots to Buy This Year
If you still don't own snow boots or if you're looking for new ones, here are some of my tried and tested recommendations:
If you want the warmest boots ever that will literally match all your outfits, these are the ones you need to buy (seen above in look #16).
Currently, on sale for just $32, they are a super cute option for women of all ages.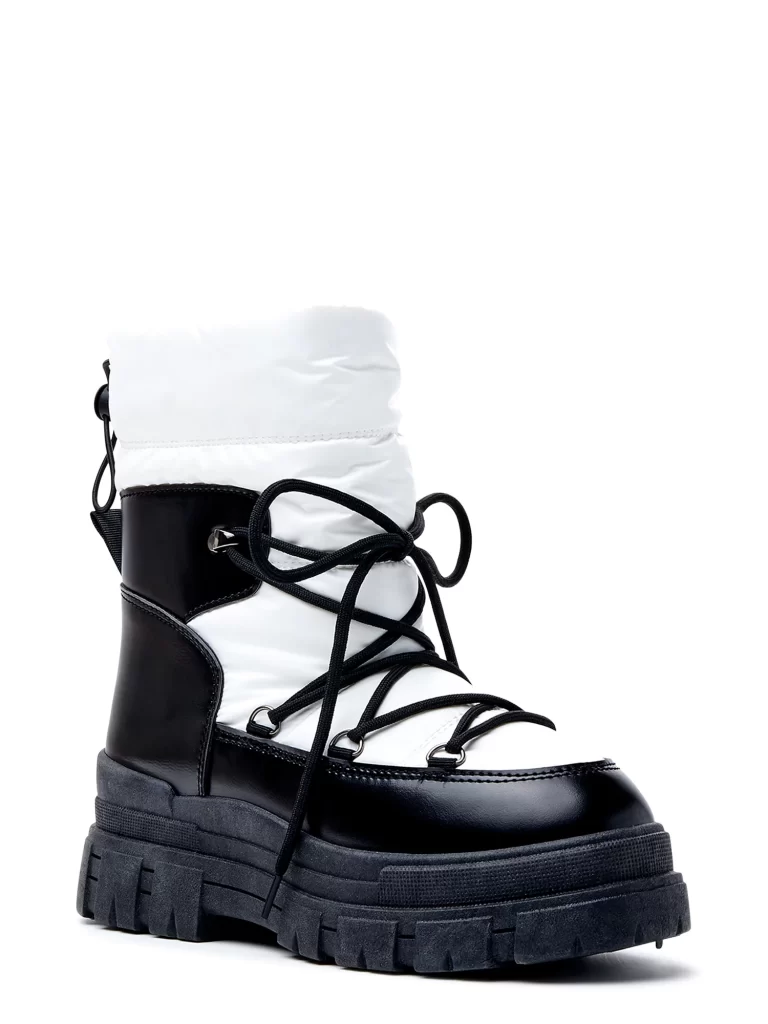 No matter how snowy the weather gets, these boots will never disappoint! They are super cute, comfortable and worth every penny. I have worn them outdoors in below-zero temperatures and they kept me really warm and toasty. Another great thing about these shoes is that while they have great traction, they don't feel heavy at all and they're super easy to clean.
And yes, these are the same shoes that you saw above in look #21 so you have an idea of how awesome they look, especially with sporty outfits. They're also available in different colours so you can choose one that would go well with most of your outfits.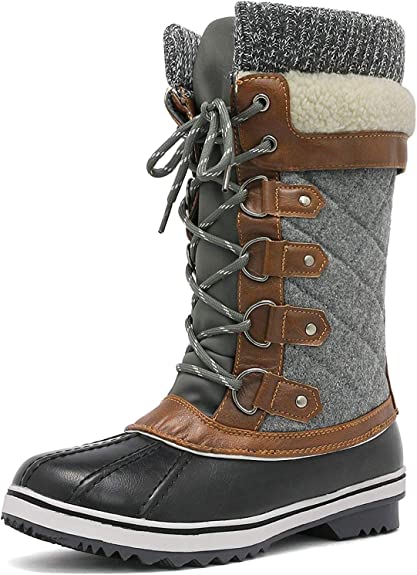 Another one of my absolute favorite neutral shoes (also seen above in look #23)! These are super soft and perfect for those who have extra sensitive feet. I have them in this Olive Suede color and it works well with most outfits but they're available in many other colors including a very eye-catching Russet shade.