Cute Dresses To Wear At A Night Club- People who are in their teens and twenties love going to night clubs, and it is one of their favorite pass times. Friends gather around and go to bars or clubs for relieving their stress of work and studies and enjoy some fun time.
For this purpose, the first most crucial thing that comes into a lady's mind is that what should she wear to stand out of the crowd. Every woman wants to look the best and wants everybody to praise her beauty. For nightclubs, the essential ingredient for clothing is to wear something in which you feel comfortable as you would be spending almost a significant part of your night dancing and hanging out with friends.
Night Club Outfit Ideas
Night clubs are fun and you actually buzzing and enjoying the time of your life with full zeal, especially the young ones. Hence you must not only focus only on the party but on your attire as well. Wear functional and flattering attire and let all eyes be on you.
Styling Tips
Make sure you know the dress code as many clubs are very strict in this regard and might not let you in if you are casually dressed up.
Wear comfortable clothes as things heat the dance floor and you'd want to be in breathable garments.
Don't wear too warm outfits instead carry a jacket or shawl so you can put it on and off easily.
Carry a small bag with yourself as carrying a big one in hustle-bustle is quite challenging.
Accessorize your apparel for a personalized look. Either wear delicate jewelry in neck and wrist or go with one big statement piece like earring or necklace.
Wear hot sizzling dresses but too revealing. Crop tops, off shoulder dresses, mini, midi and form-fitted outfits are the best pick.
For hairstyle with a flirty ponytail, loose curls or whatever suits your face cut the best.
While doing makeup, your primary concern should be enhancing your features. Pro-tip is to focus on eyes and lips. Do add glitter.
You must carry a jacket with yourself as it might get cold sooner or later, leather or denim jacket are usually top picks for the club.
Don't wear heels that are too high as no one's going to focus so much on Footwear after two to three bears while dancing like high.

↓ 30 – Jumpsuit
You can make yourself look elegant and chic by wearing a plain backless jumpsuit to a nightclub with the right amount of makeup and accessories. Pair up with some bangles and bracelets, hoop earrings and a classy clutch to shine throughout the night. To help you out, here are 16 Cute Jumpsuits Outfits; Ideas How to Wear Jumpsuits Rightly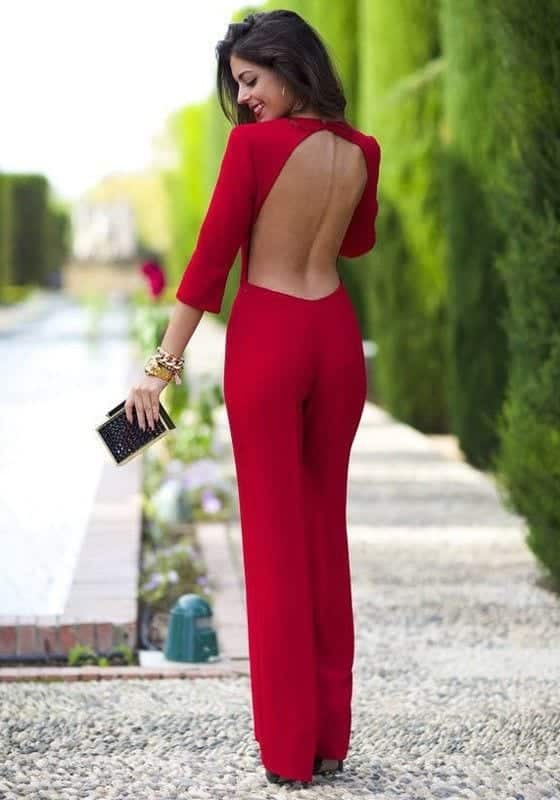 ↓ 29 – Women In Suspenders Are To Die For
Suspenders are considered to be masculine fashion but women who know how to carry these look effortlessly chic in these.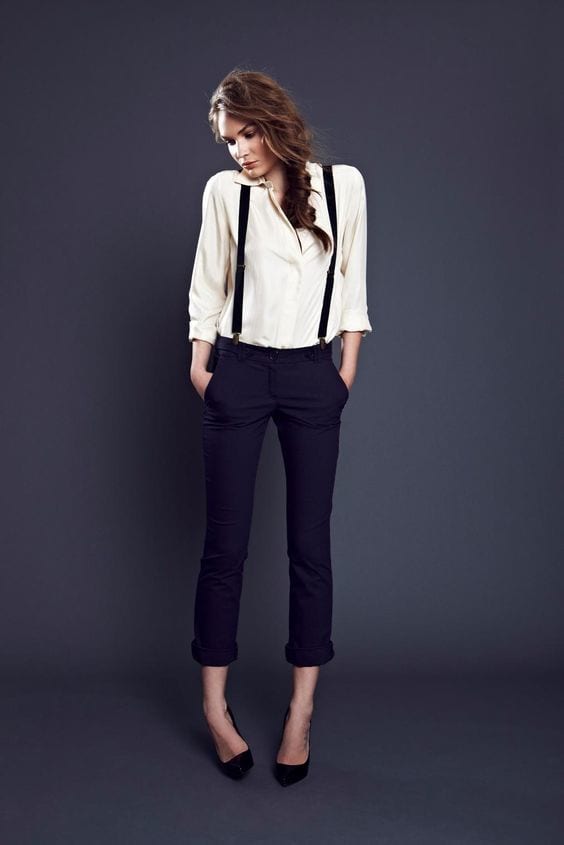 ↓ 28 – Patterned Shirts With High-Waisted Skirts
As shown in this picture, you can pair a patterned shirt with a high-waisted short skirt revealing your legs. If you want you can also unbutton some of your shirt buttons for a fun and sexy look.
[highlight]17 cute Spring date outfits and ideas for a sexy date look[/stress]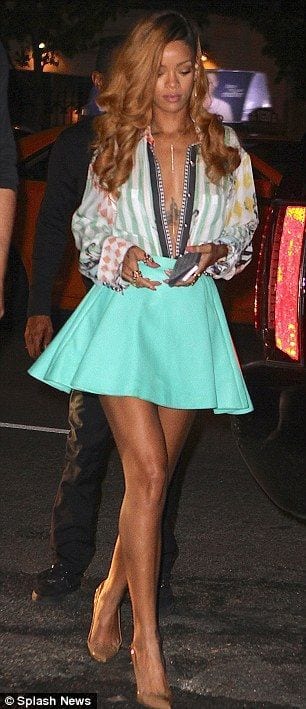 ↓ 27 – Sparkly Club Outfit
Girls in sparkly outfits have the heart and eyes of everyone in a night club. They are undoubtedly the best choice. Keep your makeup a little less loud with this outfit. Focus on lips or eyes not both together.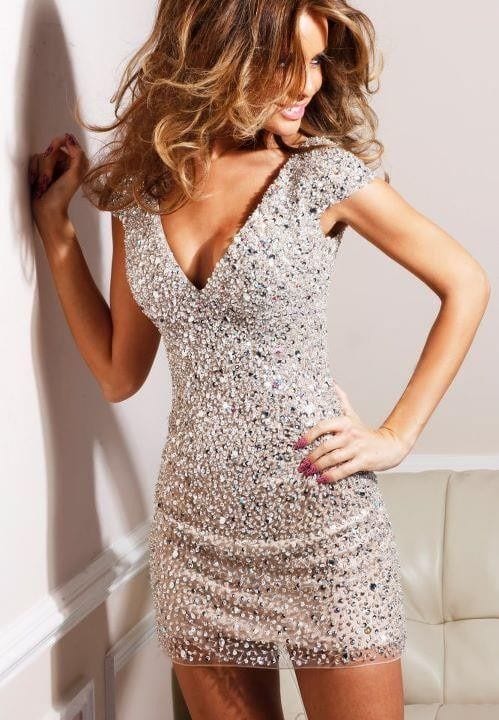 ↓ 26 – Striped Button Up Romper
Rompers look very playful and fun to wear and are perfect for your nights out at the clubs.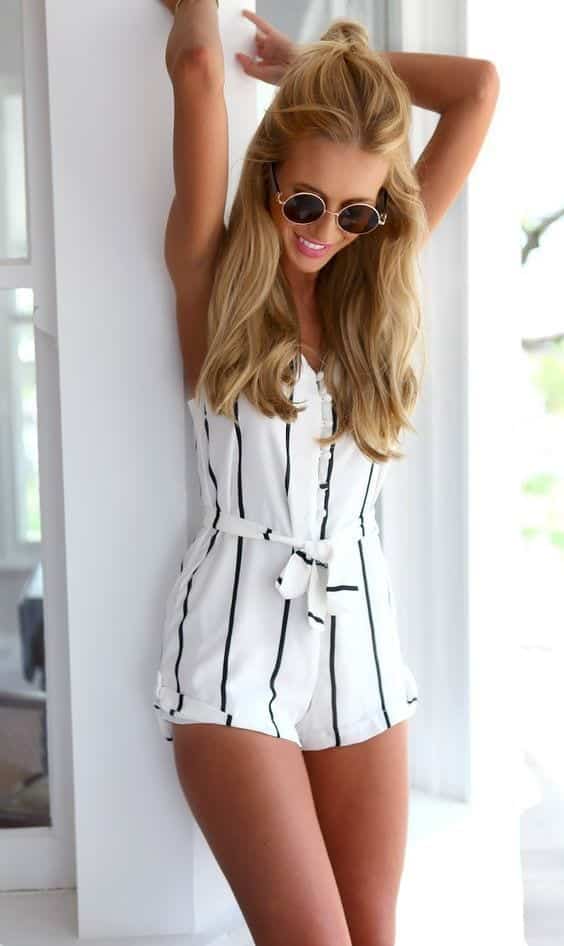 Source
↓ 25 – A Plain Skater Dress
A Plain colored sleeveless skater dress looks very chic and classy to wear to a nightclub. You can also pair it up with a leather jacket.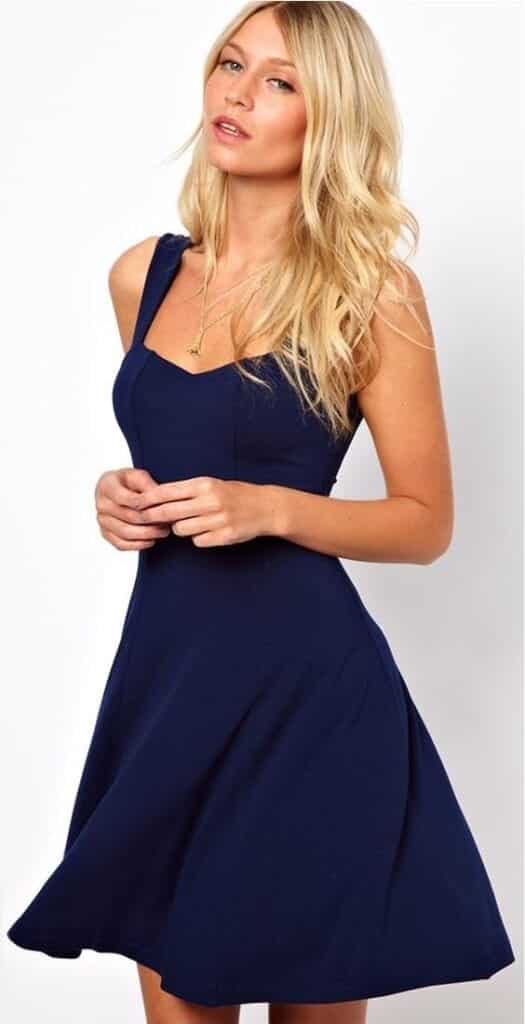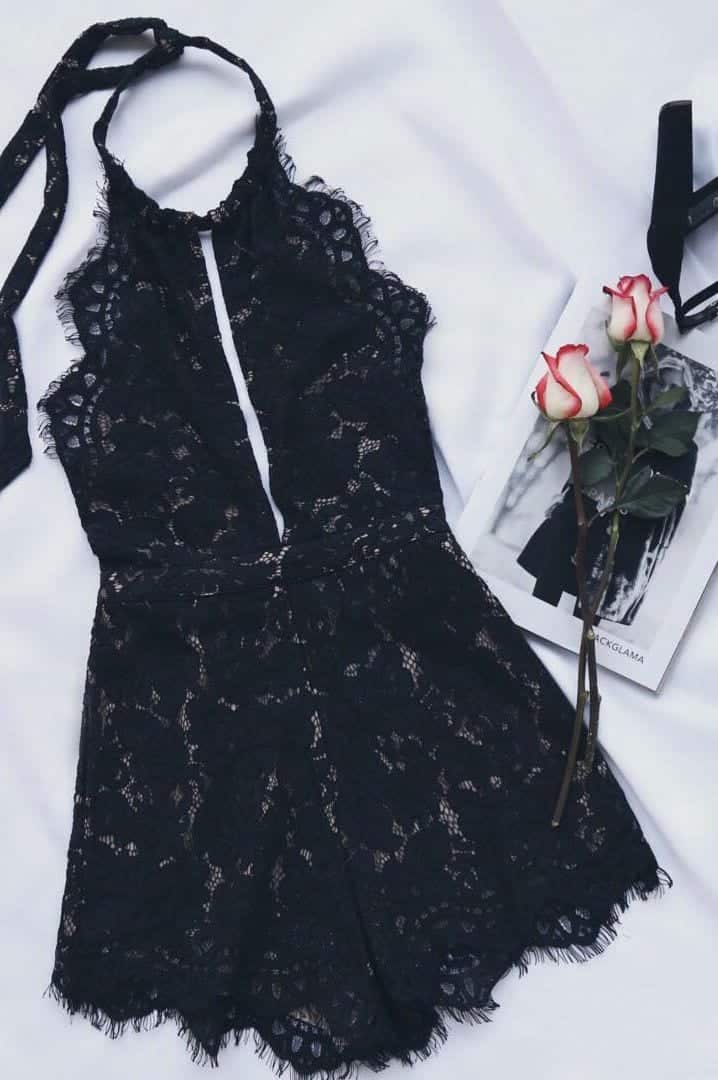 ↓ 24 – Corset Mini Dress
A mini corset dress with orange lip color and some accessories like a chain around your neck and bracelets in your hand would be perfect. Check out How To Wear A Swing Dress This Summer-19 Outfit idea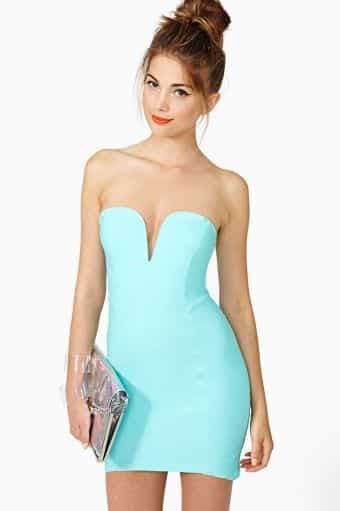 ↓ 23 – Shorts And A Blouse
Wear a floral blouse with shorts, a belt, and some metallic accessories, and you're good to go.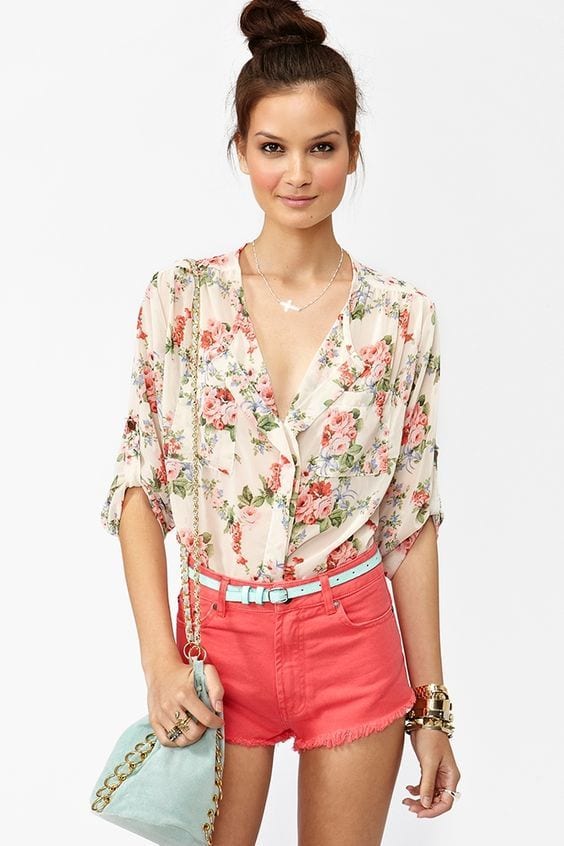 ↓ 22 – Gold Sequin Dress With Pleated Skirt
Taking about shimmers and glitters. Wear a sequin gold dress with a black pleated skirt. Step up your club game with bracelets and a small handy purse.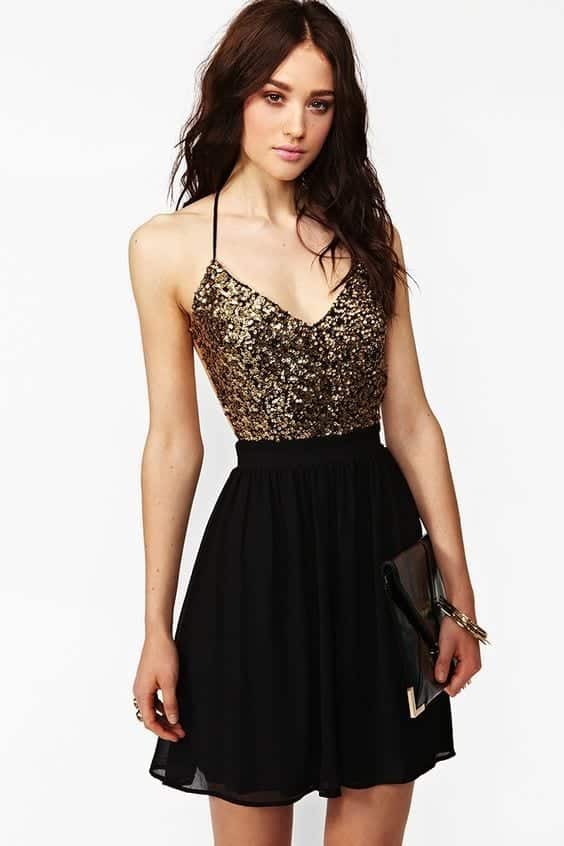 ↓ 21 – A Corset Top With Sequin Skirt
No doubt night club outfits are a little bold as compared to casual clubbing or day time. And that's how it is for decades. Don't be afraid to wear a bright corset top with a sequin skirt.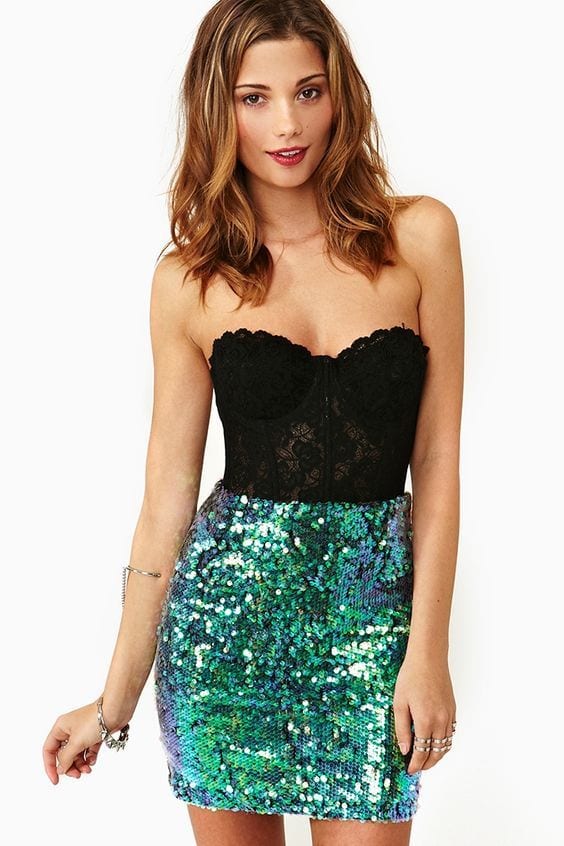 ↓ 20 – Cute Club Dress
A cute nude chiffon top with striped high waist skirt will be the perfect fit for nightclubbing. Just add a pretty statement necklace and finish off the look.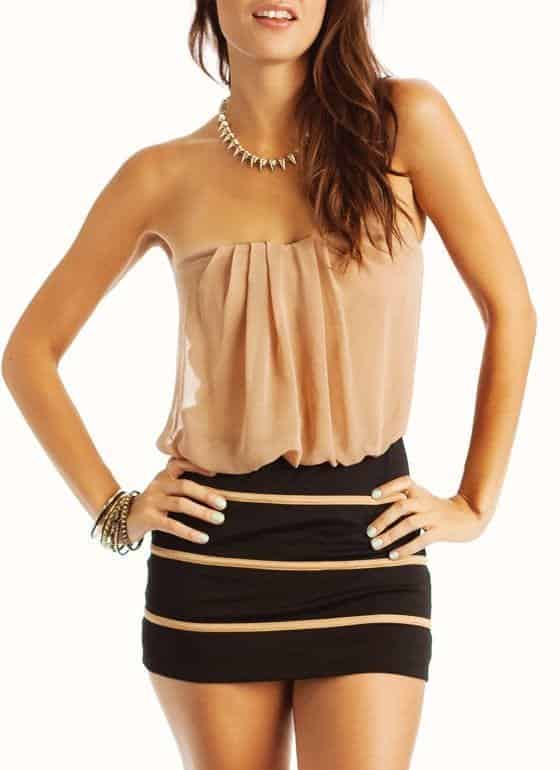 ↓ 19 – A Low Back Cocktail Dress
Low back dresses undoubtedly are eye-catching. Wear a nude cocktail dress with matching heels and add some statement jewelry. You might also like to apply a little popping highlighter on your sexy back.

↓ 18 – A-One Shoulder Black And White Attire
If you are comfortable with short dresses, then you'll surely love this black and white one-shoulder dress. It's a little different, and when accessorized according to club code will look astonishing.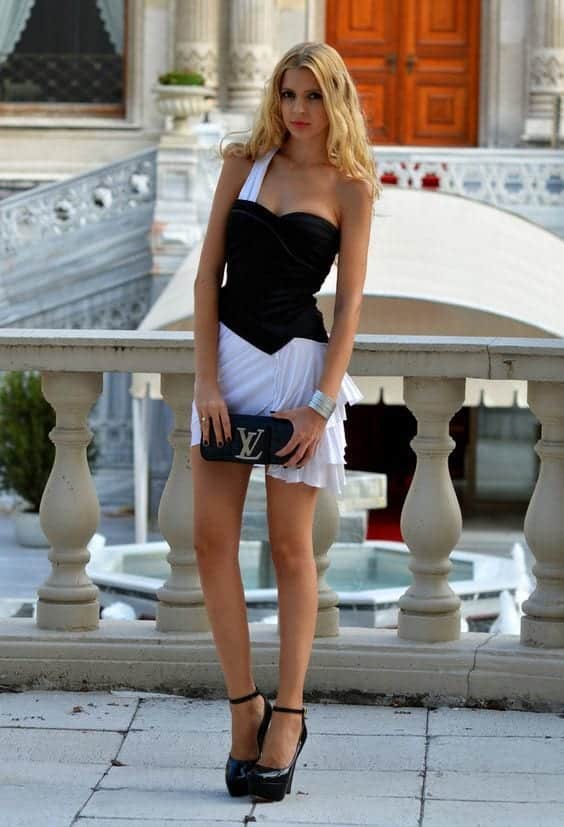 ↓ 17 – Lace And Flowers
You can pair up a lacy blouse with the classic floral shorts and a chandelier necklace. Do check out 20 cute lace-up dresses that are trending these days

Source
↓ 16 – A Sequin Shirt With Red Blazer And Jeans
Parties are all about bold colors and wearing black and red together to the next party is the right idea to opt for. Check out the following dress combination idea to rock at the next party.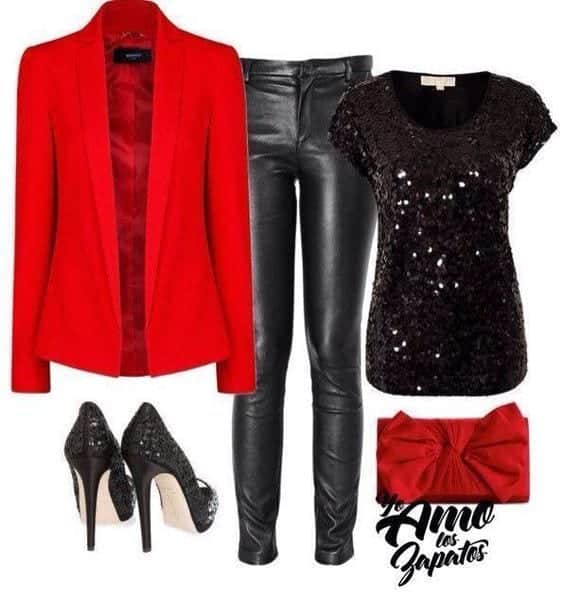 Step by Step Video Tutorial on Clubbing Outfits
↓ 15 – Leather Pants And A Blazer
This has to be my favorite night club look. It has everything in it. A black leather pant with white top tucked in and belted so neatly. A coat that is easy to carry and no purse because the outfit has enough pockets. Pretty red nails and flat shoes to hit the dance floor comfortably. And the hear tied beautiful in a low pony and soft but contoured makeup.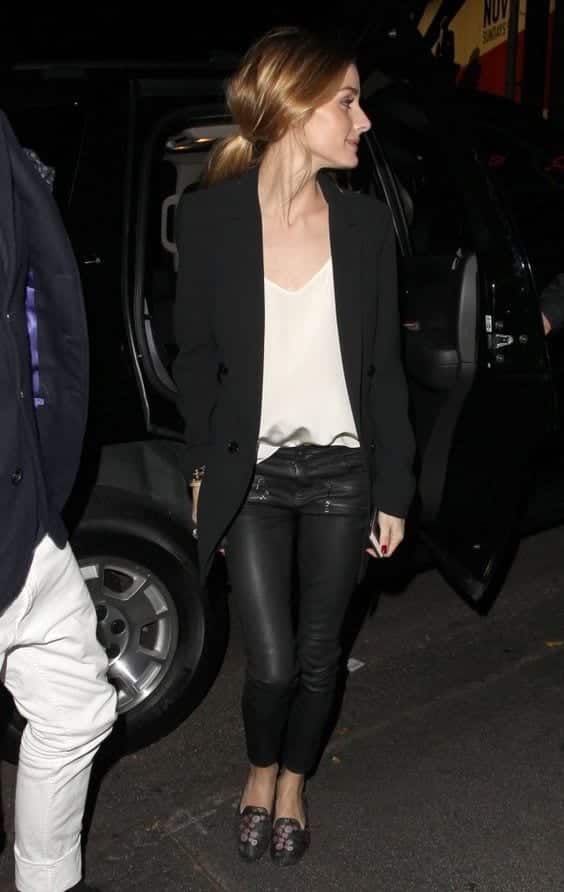 ↓ 14 – A Chiffon See Through Blouse With A Sequin Skirt
↓ 13 – A Floral V-Neck Jumpsuit
Jumpsuits are always in mo matter what the occasion is. They fit in really well in all situations. For night club wear a smart strap jumpsuit and finish off your look with bold lips.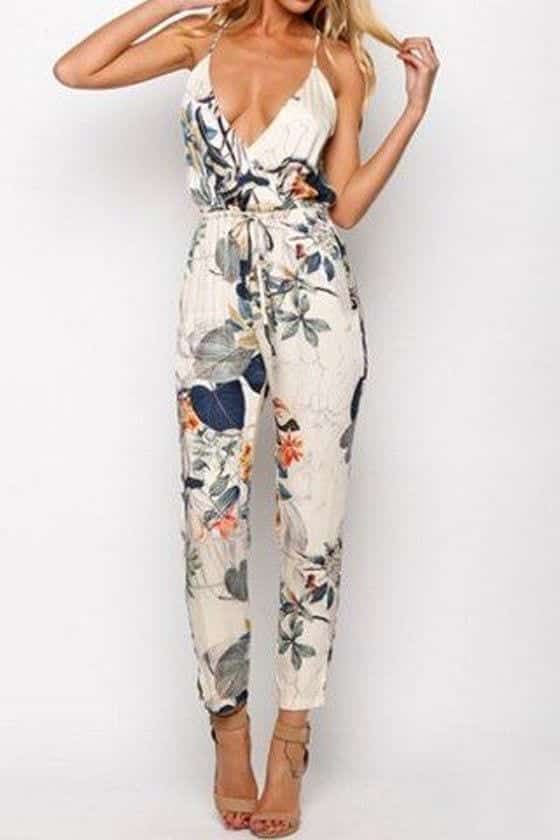 Source
↓ 12 – Be A Pink Princess
Bright colors look very cool for any occasion, no matter if it is night party, evening or daytime party it will never disappoint you. The best thing about these highlighter color dresses is that they make the person wearing it pop and glow even in the crowd. So wearing this kid of color to a party is the right option. The best option is to wear a bright pink skirt dress and wear a nude-colored high heel with the dress and Voila! you are ready to make some fans.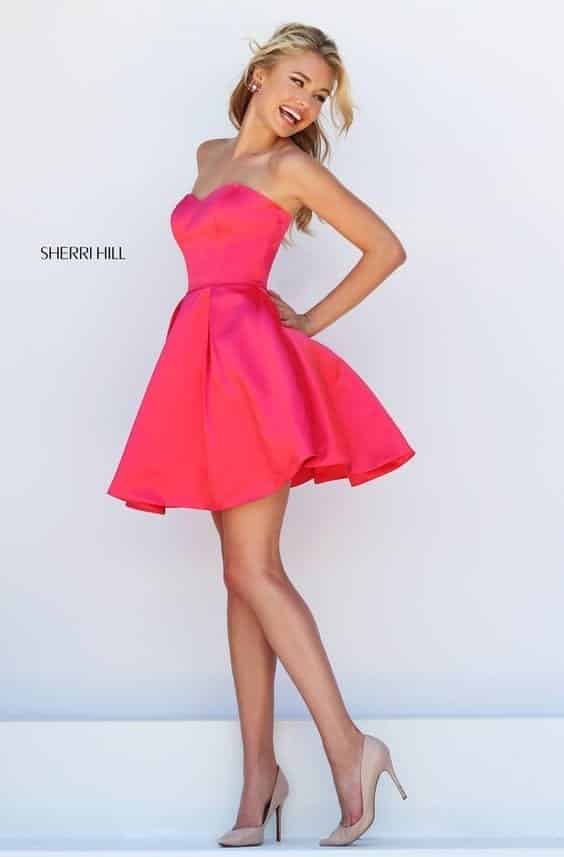 Source
↓ 11 – Leopard Printed Dress
You can never go wrong with prints to a club unless you merge them with wrong print and make a fashion disaster. Go with one-piece outfits like a dress or jumpsuit and opt for one print. Be it cheetah, zebra, leopard, or even geometric prints.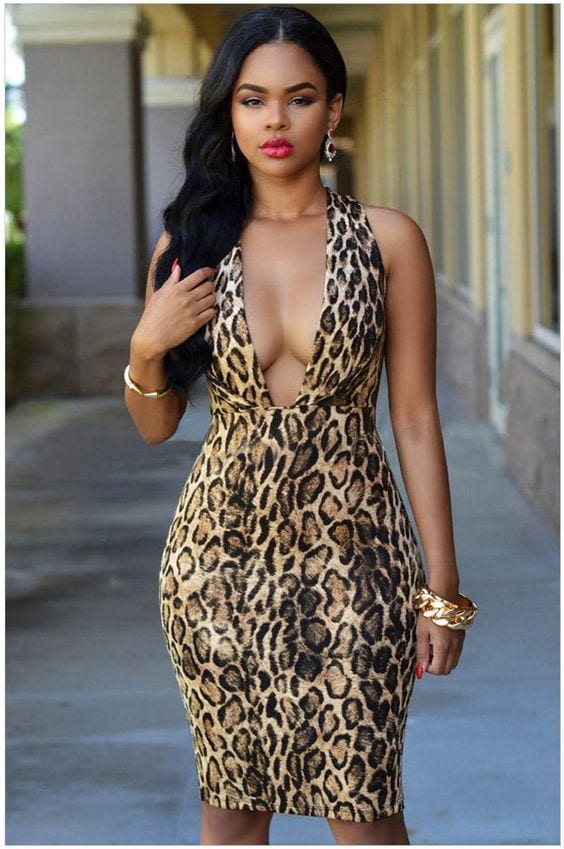 ↓ 10 – Lacy Long-Sleeved Backless Dress
Lacy dresses are best for girls who are too delicate. Everyone can wear them, but they suit zero size women the best. A backless dress is a plus point for a full-sleeved dress as it's not too revealing yet very chic to hit the club.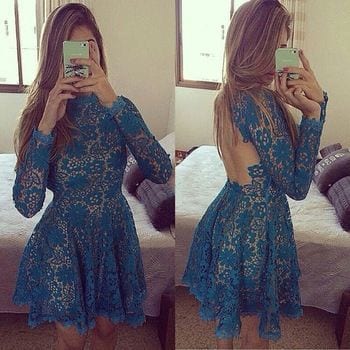 Source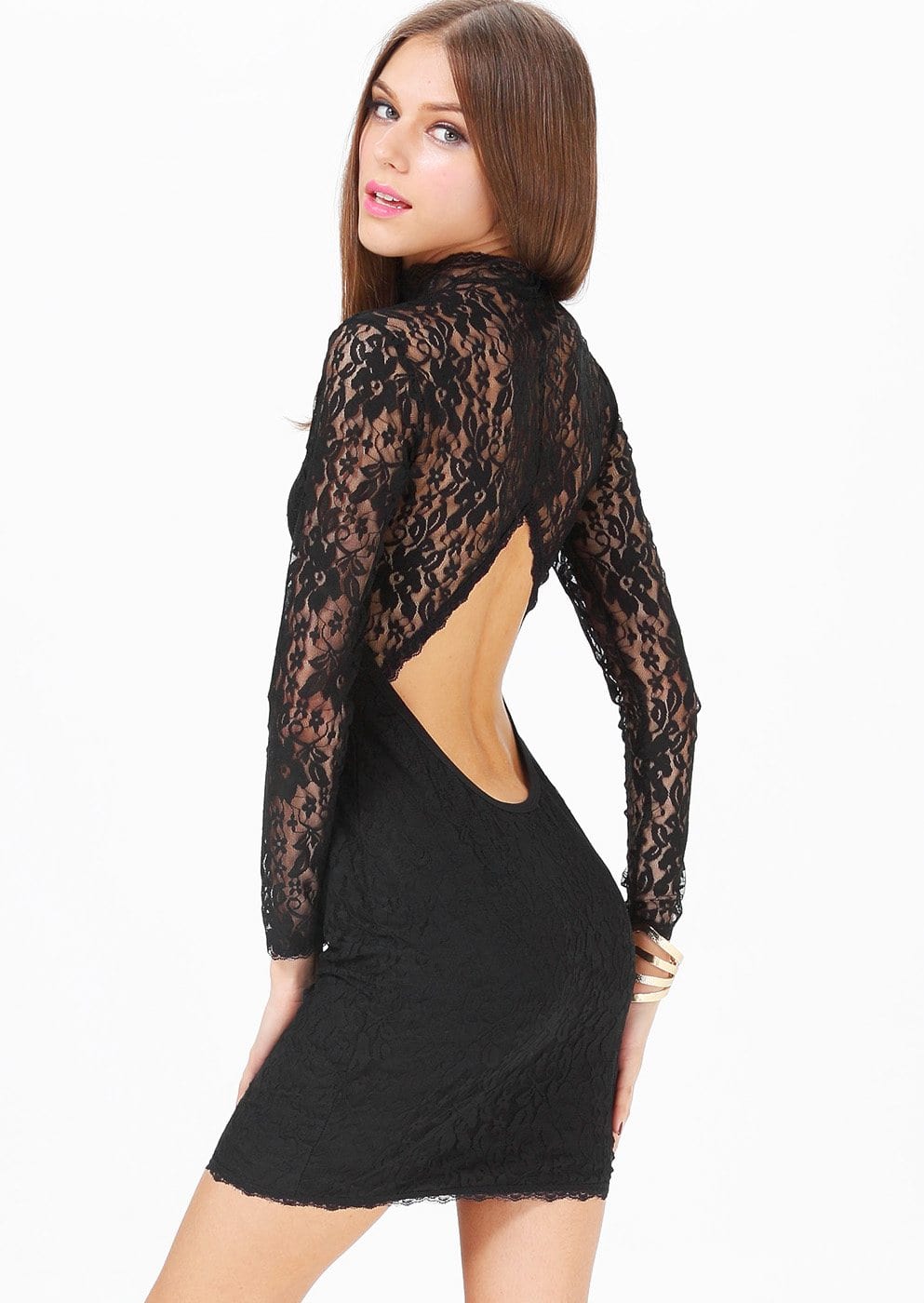 ↓ 9 – Can't Decide? Go For The Polka Dots
You can go with prints on prints but yeah not different ones. Go with the same print in different shades. It will look astounding, trust us. Grab a crossbody bag and out your phone, wallet and a red lipstick inside.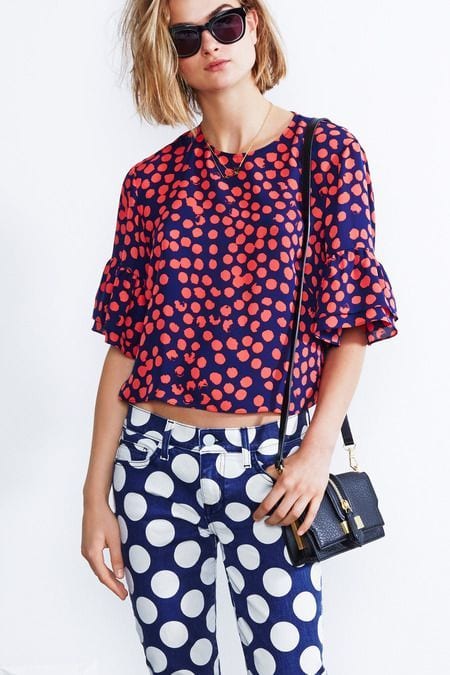 ↓ 8 – Mix And Match
Solid colors not as easy to carry as a one-piece floral or printed outfit is. For a night club wardrobe try to invest in solid colors as you can create many gears with them. Pink and blue are the best contrast and most of girls favorite since childhood. So, don't wait and invest in solid colored tops and skirts and elevate your look with hoop earrings and pearl bracelets.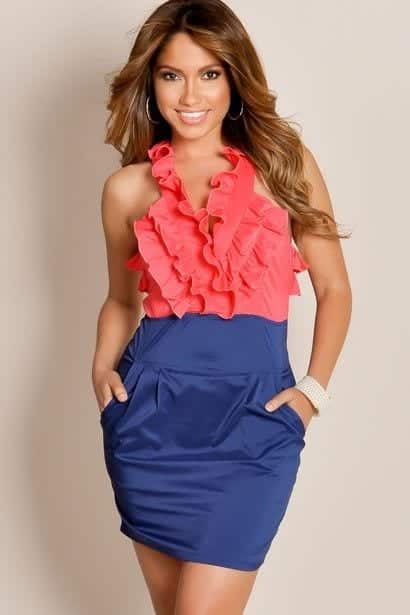 ↓ 7 – A Peplum dress
RECOMMENDED: Summer Peplum Outfits-17 ways to Wear Peplum Tops in Summers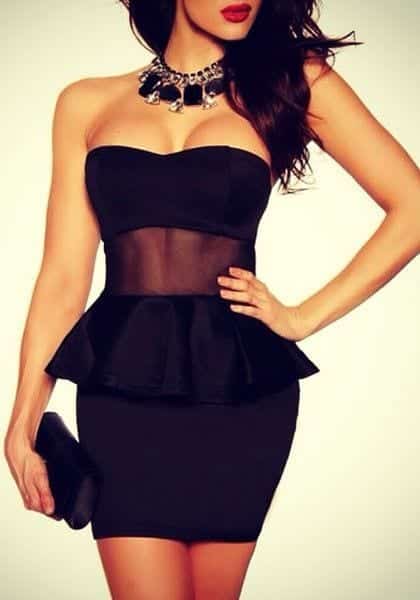 ↓ 6- A High Front And low Back Dress
Be wise and think twice before you wear something. If you are wearing an outfit with a low front cut, then go with high hemlines.  And if your gear got low back, then it should have a high front. Wear sexy but not slutty. Wear 1-2 inch heel with this look if you are in the party mood. If it's just a date and no party, then you can wear higher heels.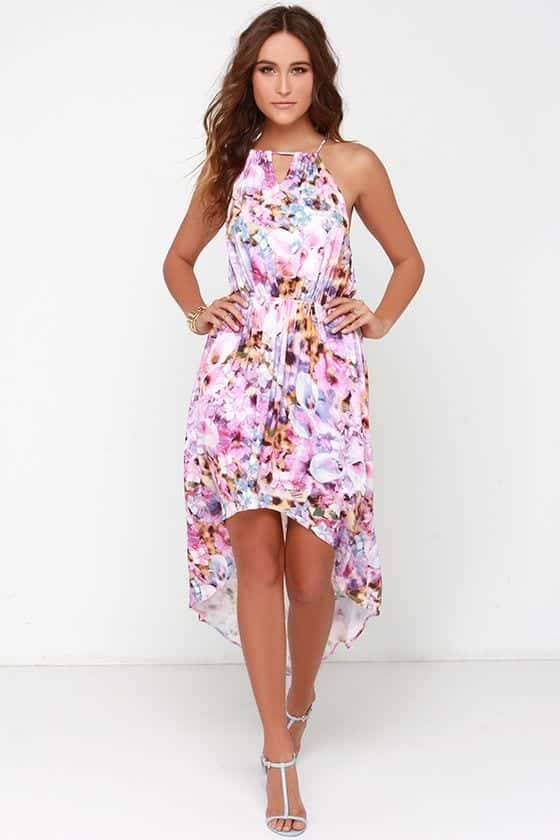 Love floral outfits? Then don't miss out these [highlight]22 cute floral print outfits combinations for Spring season[/highlight]
↓ 5 – Check Bandaged Dress
Go for a nude-colored knee-length tight dress and wear gold jewelry and shoes with this dress to complete the whole look.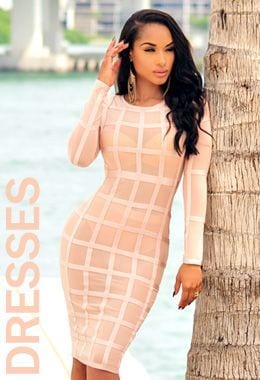 ↓ 4 – A Halter Dress With A Metallic Belt
Black metallic belts give a perfect twist to everyday dresses. For example, if you are wearing a plain red or black dress that has no impressive design going on in it, then you can add a metallic belt over your clothing to give you dress a pop of color. You can also match metallic jewelry with the dress and take the dress to the new level. Check out these Cute Halter Dresses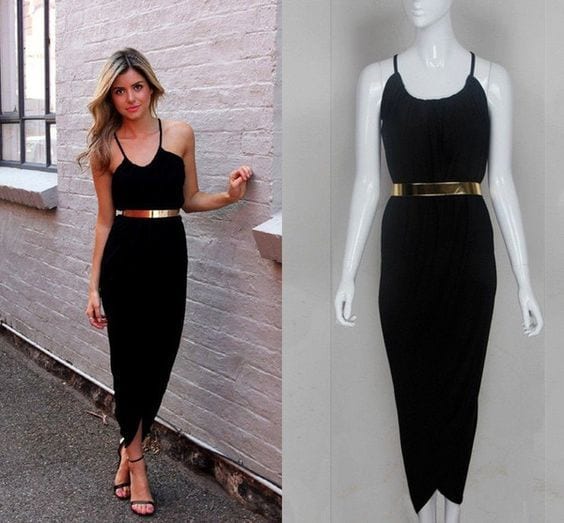 ↓ 3 – Leather Leggings And Animal Printed Blazer
Take a look a Selena Gomez for the next outfit inspiration. You can wear jet black leather tights and wear a black and white t-shirt with it, tucked inside your tights. For more funkiness, you can wear a leopard print in black over your t-shirt, but depending on the weather situation.
For shoes, you can go for red or any other contrasting colored candles of high heels. Oh and don't forget to wear bright red lipstick.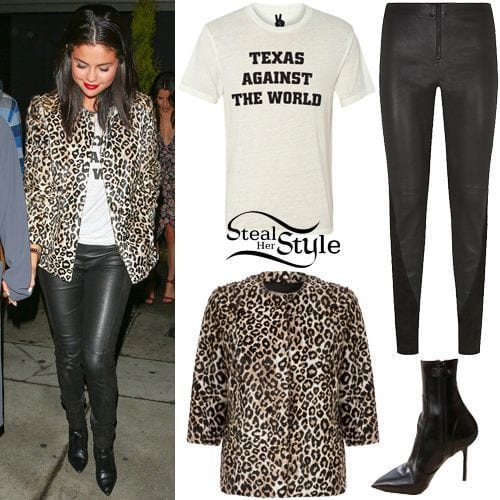 ↓ 2 – A Bright Pink Skin Tight Skirt
Bright colors are the best part of parties, and if you include them in your dressing, then you will be the most eye-catching girl at the party. Go for a bright plastic pink, extra tight knee-length skirt. Wear it with a popping yellow t-shirt, you can either tie a knot on the front part of the t-shirt, or you can let it drape down as well. For jewelry, you can go for gold or silver ones and wear matching or contrasting colored shoes.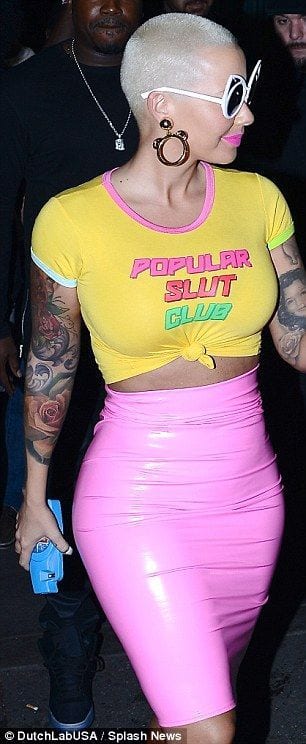 ↓ 1 – Jeans And A Loose Fitting Patterned Shirt
If you want to look a little more casual and effortlessly dressed up, then this outfit idea is perfect to be worn to parties. You can wear your favorite pair of skin-tight jeans and add a printed or plain shirt on top of it since this dressing will be too casual so you might need to add a few accessories to jazz up your outfit. For shoes, you can wear any kind of sandals or even pumps will do.
↓ Shop A Few Club Night Looks
Here we have gathered a few stylish outfits for you to try out on a night club. You can, of course, add or remove a piece according to your personal choice and create something new that you want.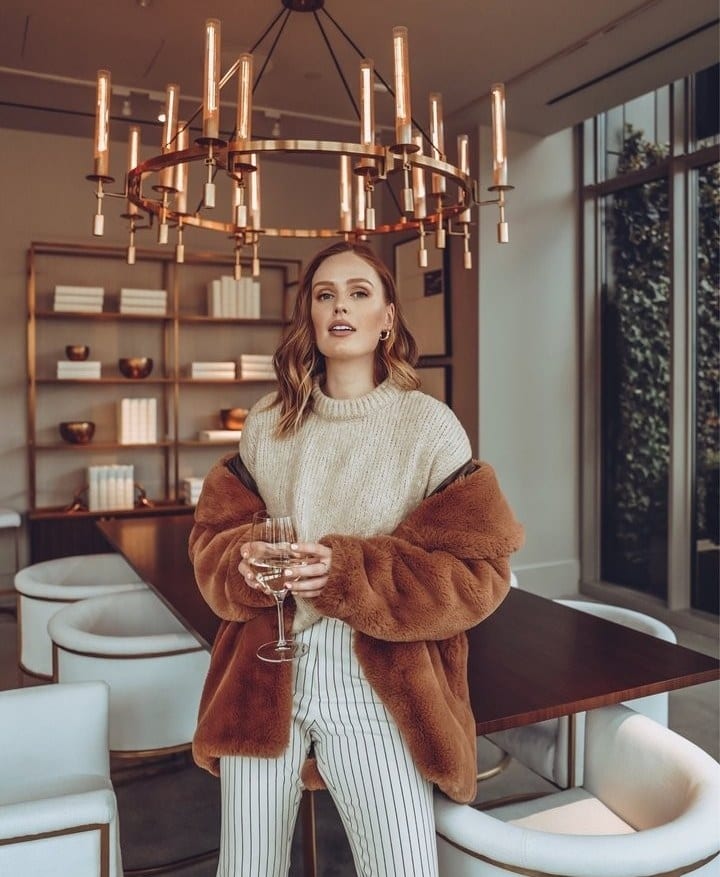 Shop the entire look
striped ankle pant 19$
Chunky-knit sweater REF. 33043818-DARYA-LM $69.99
Faux fur coat REF. 33087007-CHILLIN-LM – 150$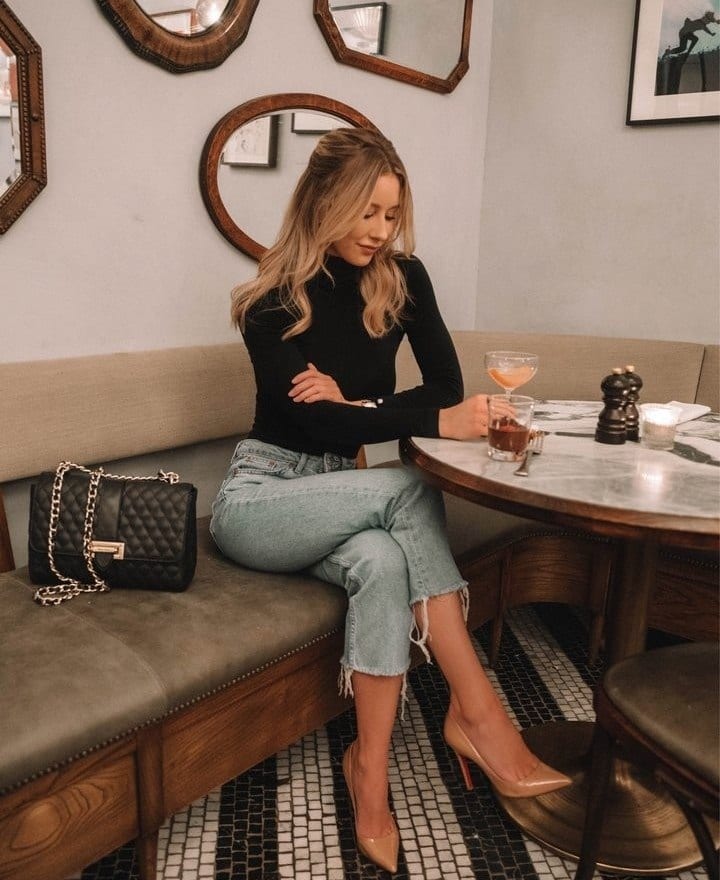 shop the complete look here
Heatgen™ Thermal Polo Neck Top Price£16
CHRISTIAN LOUBOUTIN Pigalle Follies 85 patent-leather pumps£495.00
Bleach Raw Hem Straight Leg Jeans £40.00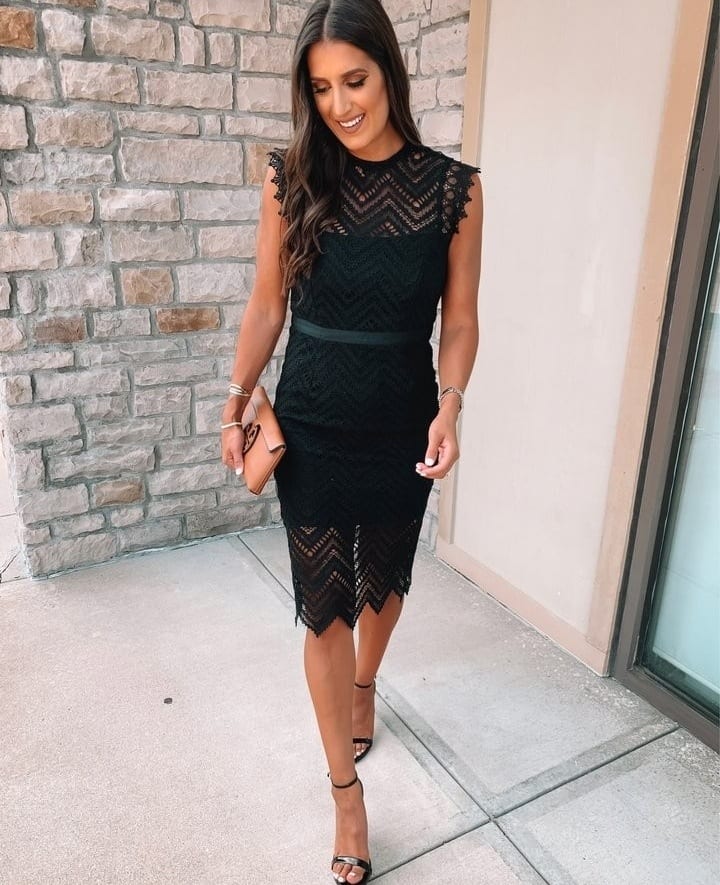 Shop the complete look here
Imogen Lace Sheath BARDOT PricePKR 24191.98
Ariella Ankle Strap Sandal SAM EDELMAN PricePKR 17395.60–PKR 20876.46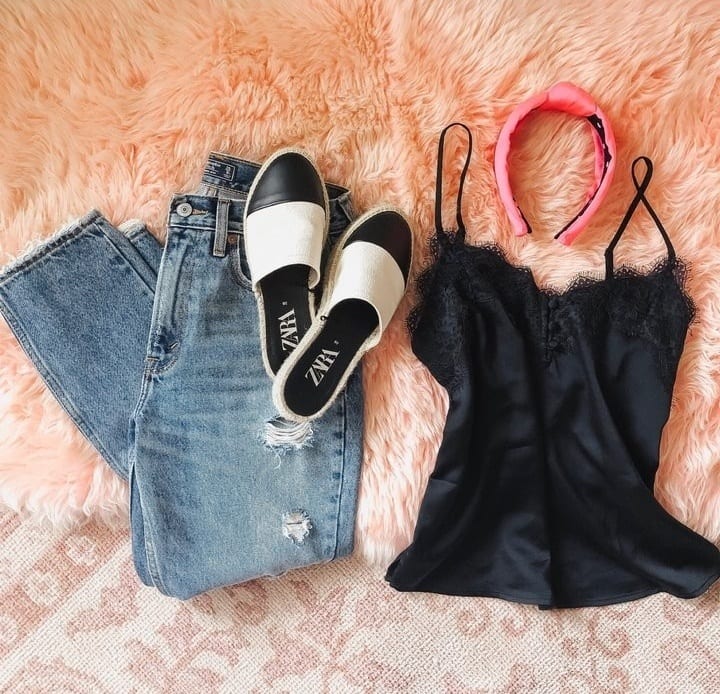 Buy similar items below
Knotted Headband LELE SADOUGHI PricePKR 11312.80
Krissy Espadrille Flat SAM EDELMAN PricePKR 13914.74
LACE-TRIM CAMI 34$
RIPPED HIGH RISE MOM JEANS Vintage Feel 100% Cotton Denim Getaway Essential $88 $88