Cute dresses To Wear At A Night Club- People who are in their teens and twenties love going to night clubs and it is one of their favorite pastimes. Friends gather around and go to bars or clubs for relieving their stress of work and studies and enjoy some fun time.
For this purpose, the first most important thing that comes into a lady's mind is that what should she wear to stand out of the crowd.Every woman wants to look the best and wants everybody to praise her beauty. For nightclubs, the essential ingredient for clothing is to wear something in which you feel comfortable as you would be spending almost a major part of your night dancing and hanging out with friends.
How to Dress Up for the Night Clubs
#30. Sexy Club Wear
You can make yourself look elegant and chic by wearing a plain backless jumpsuit to a nightclub with the right amount of makeup and accessories. Pair up with some bangles and bracelets, hoop earrings and a classy clutch to shine throughout the night. To help you out, here are 16 Cute Jumpsuits Outfits; Ideas How to Wear Jumpsuits Rightly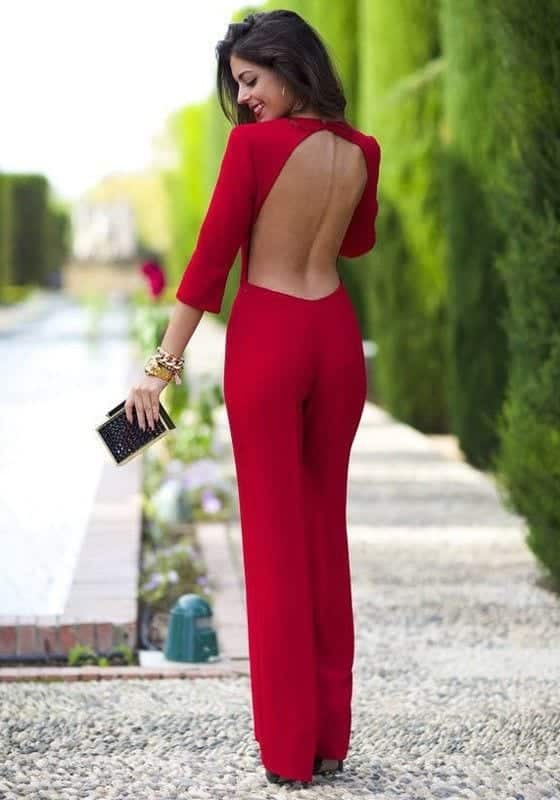 #29. Women In Suspenders Are To Die For
Suspenders are considered to be masculine fashion but women who know how to carry these look effortlessly chic in these.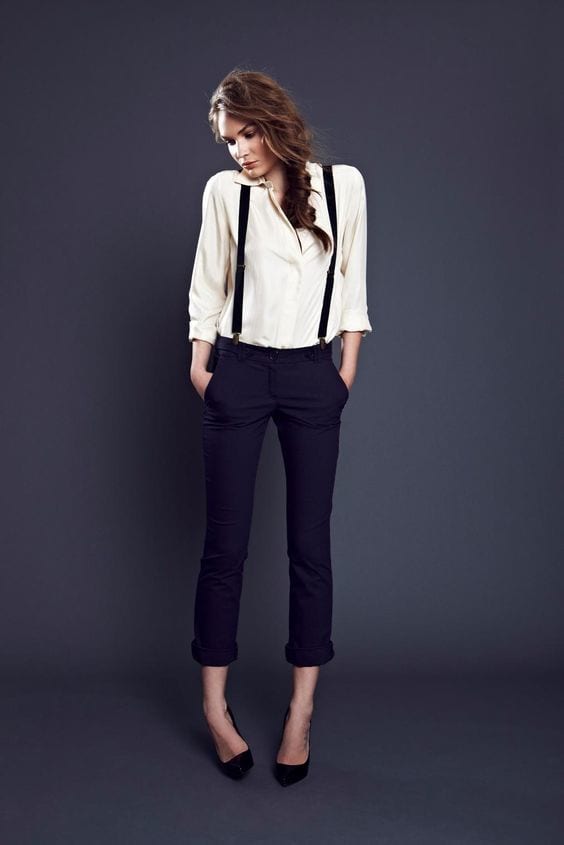 #28. Patterned Shirts With High-waisted Skirts
As shown in this picture, you can pair a patterned shirt with a high-waisted short skirt revealing your legs. If you want you can also unbutton some of your shirt buttons for a fun and sexy look.
Also, have a look at [highlight]17 cute Spring date outfits and ideas for a sexy date look[/highlight]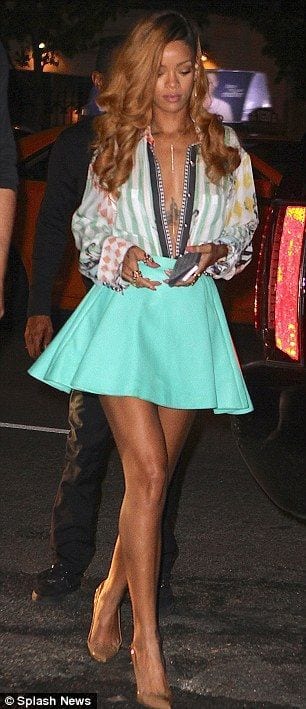 #27. Sparkly Club Outfit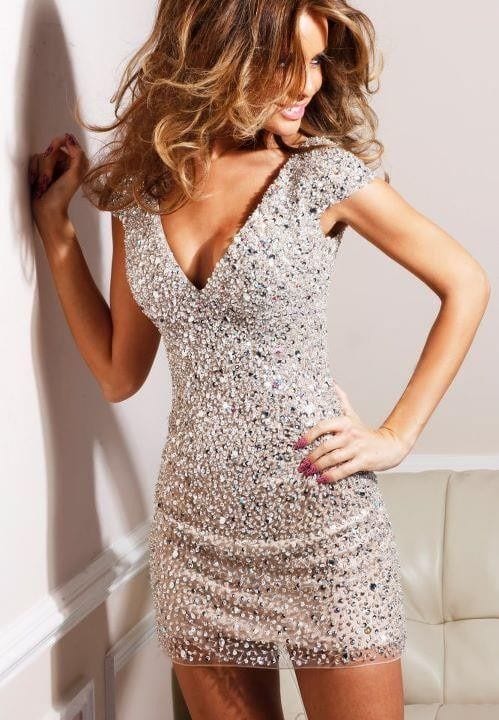 Source
#26. Striped Button Up Romper
Rompers look very playful and fun to wear and are perfect for your nights out at the clubs.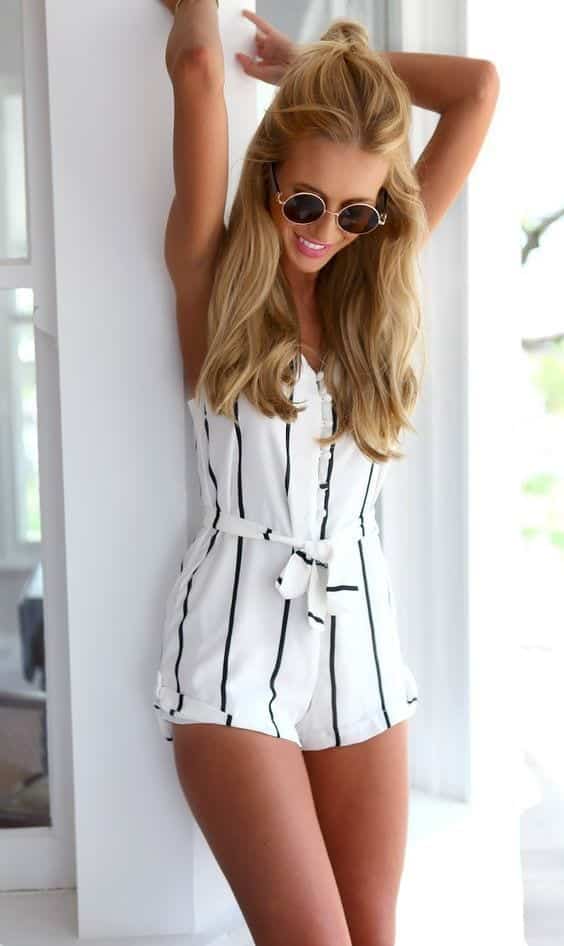 #25. A Plain Skater Dress
A Plain colored sleeveless skater dress looks very chic and classy to wear to a nightclub. You can also pair it up with a leather or flowery jacket.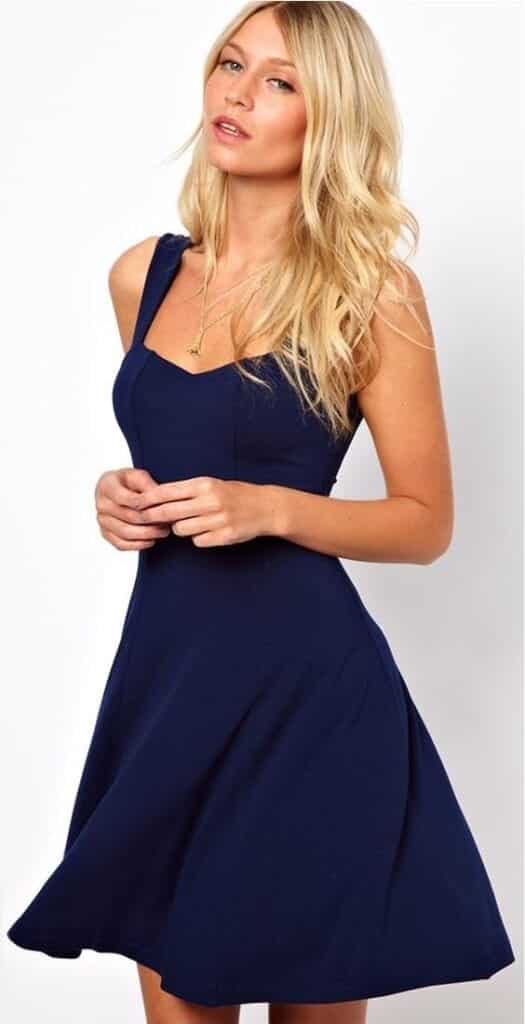 Source
#24. Corset Mini Dress
A mini corset dress with an orange lip color and some accessories like a chain around your neck and bracelets in your hand would be perfect. Check out How To Wear A Swing Dress This Summer-19 Outfit Ideas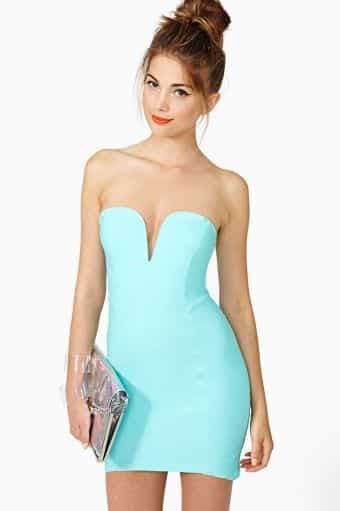 Source
#23. Shorts And A Blouse
Wear a floral blouse with shorts, a belt, and some metallic accessories and you're good to go.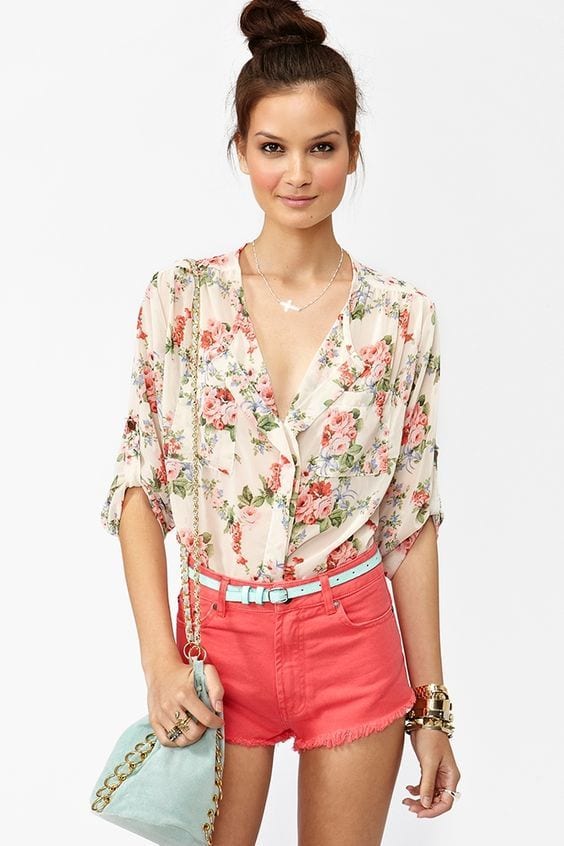 #22. Gold Sequin Dress With Pleated Skirt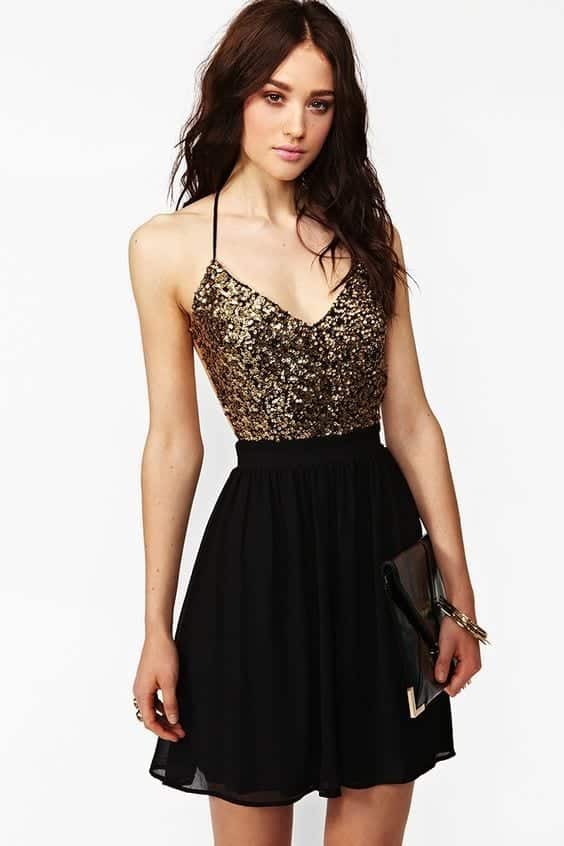 #21. A Corset Top With Sequin Skirt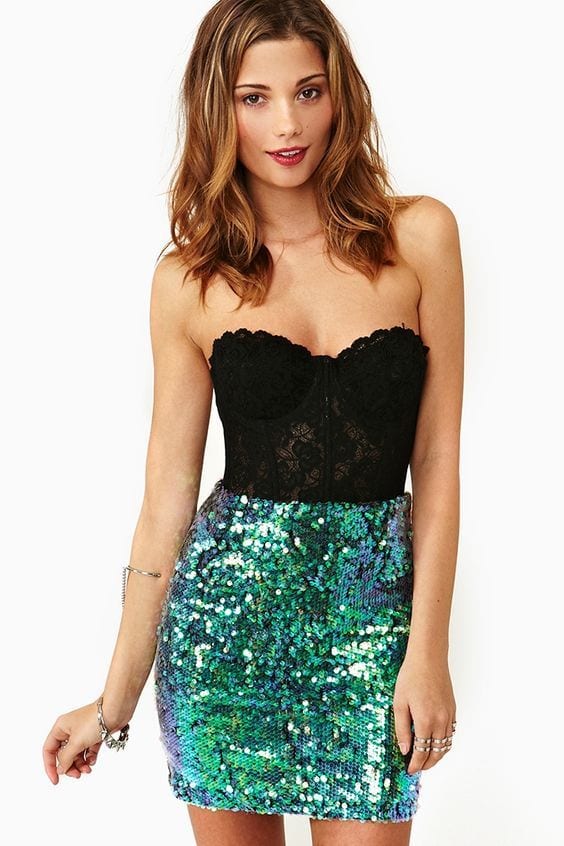 Source
#20. Cute Club Dress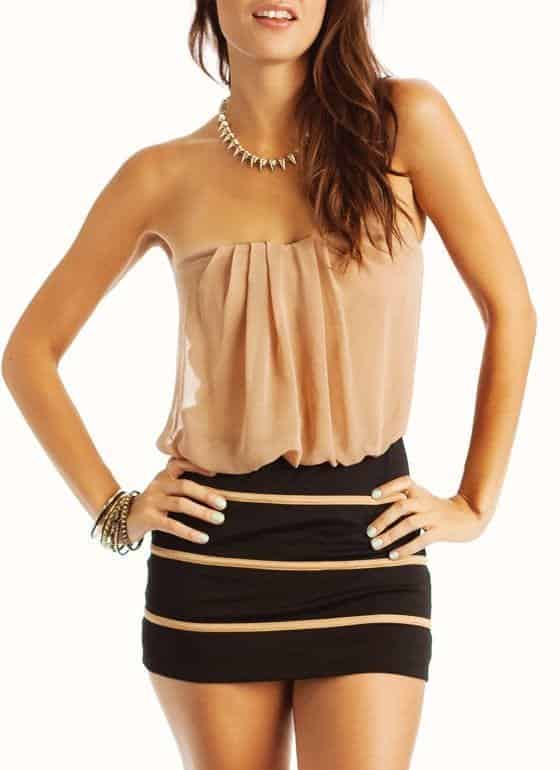 Source
#19. A Low Back Cocktail Dress

#18. A One Shoulder Black And White Attire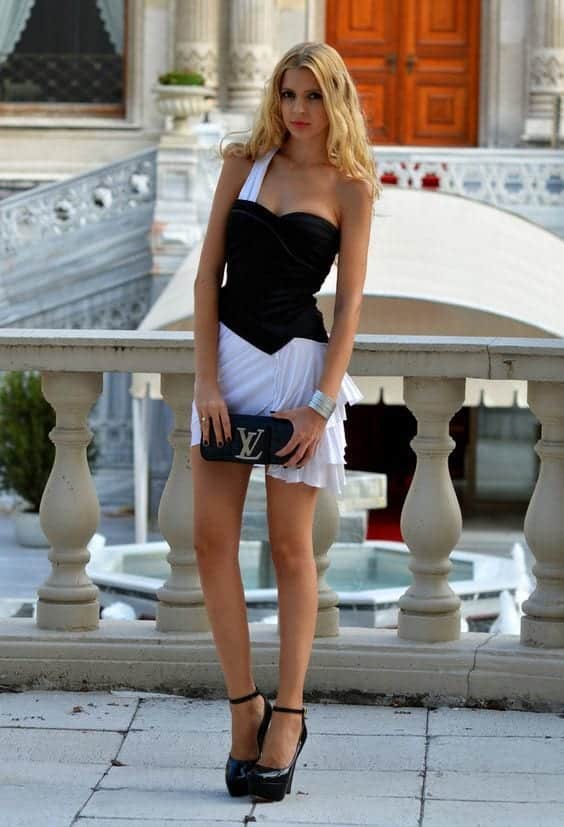 Source
#17. Lace And Flowers
You can pair up a lacy blouse with the classic floral shorts and a chandelier necklace. Do check out [highlight]20 cute lace up dresses that are trending these days[/highlight]


#16. A Sequin Shirt With Red Blazer And Jeans
Parties are all about bold colors and wearing black and red together to next party is the right idea to opt for. Check out the following dress combination idea to rock at the next party.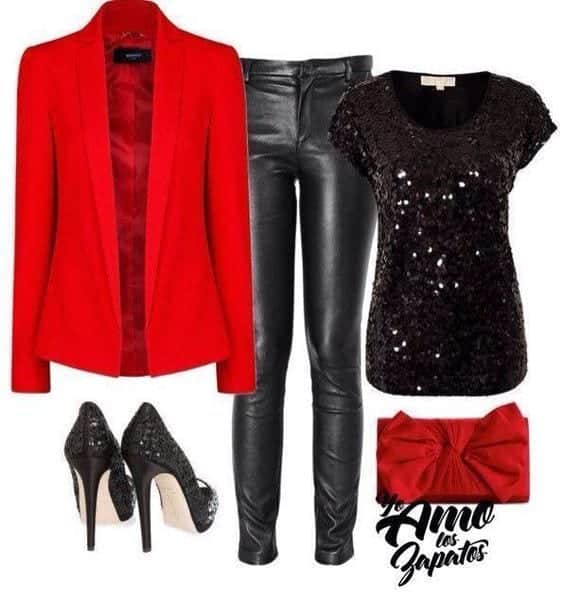 Source
Step by Step Video Tutorial on Clubbing Outfits
#15. Leather Pants And A Blazer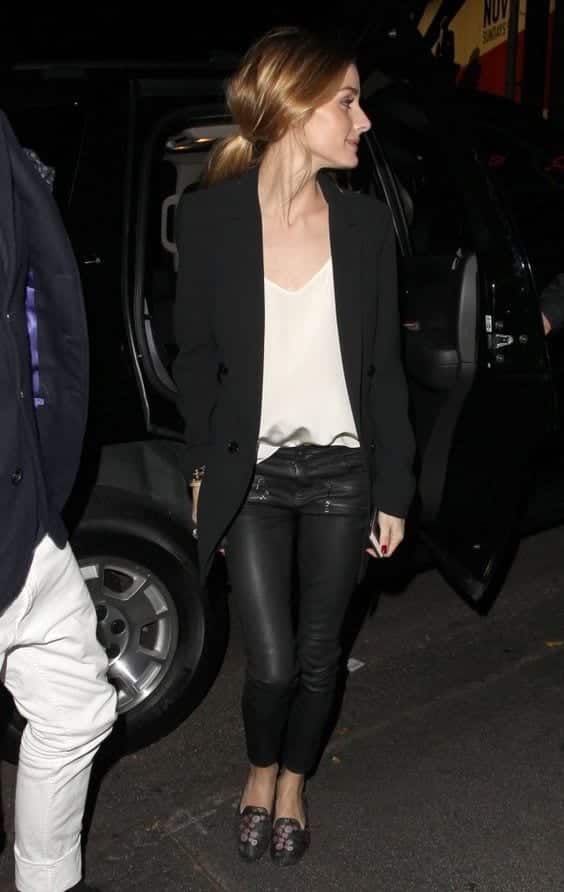 #14. A Chiffon See Through Blouse With A Sequin Skirt
#13. A Floral V-Neck Jumpsuit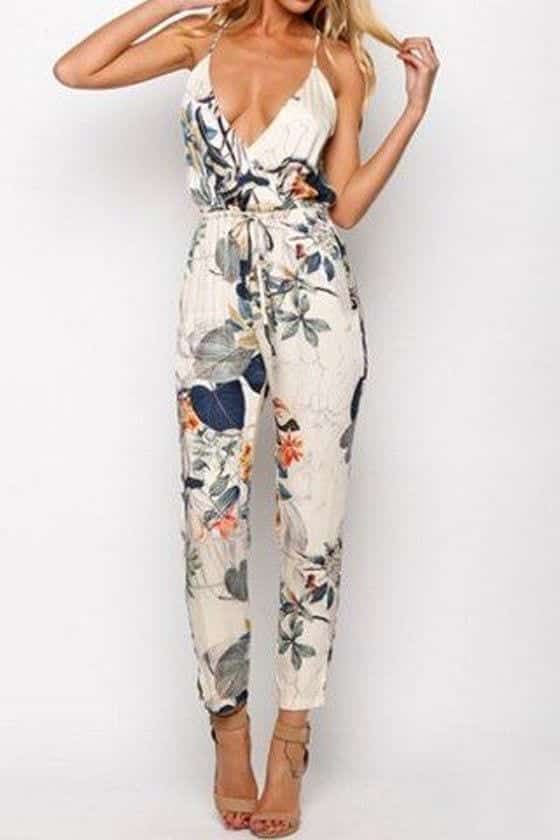 #12. Be A Pink Princess
Bright colors look very cool for any occasion, no matter if it is night party, evening or daytime party it will never disappoint you. The best thing about these highlighter color dresses is that they make the person wearing it pop and glow even in the crowd. So wearing this kid of color to a party is the right option. The best option is to wear bright pink skirt dress and wear a nude colored high heel with the dress and Voila! you are ready to make some fans.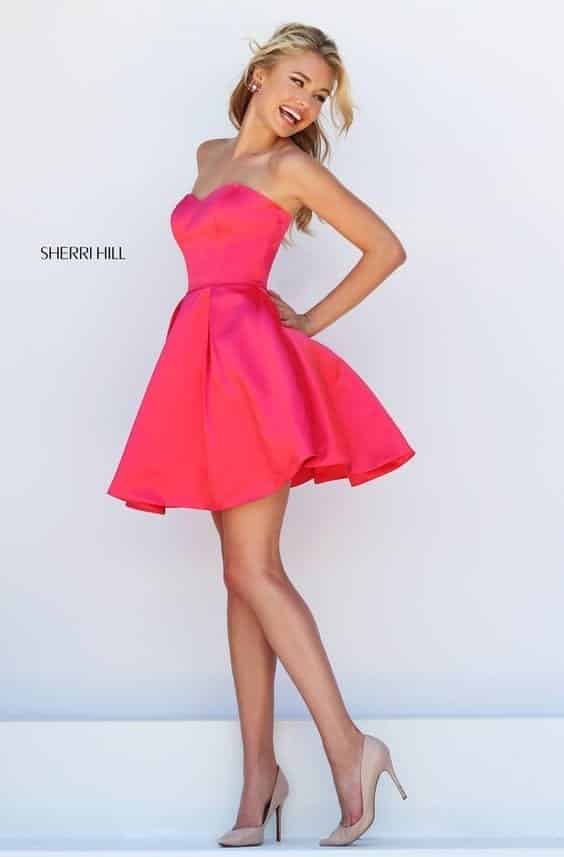 #11. Leopard Printed Dress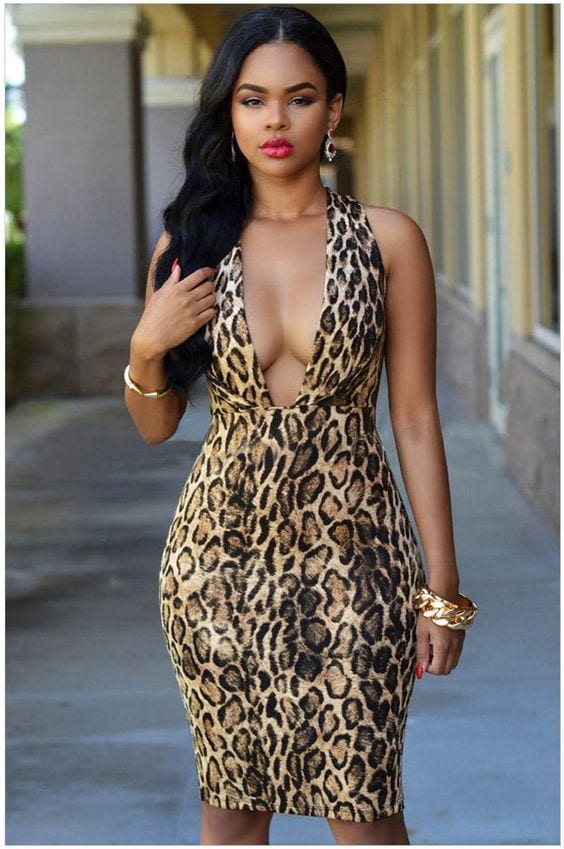 Source
#10. Lacy Long Sleeved Backless Dress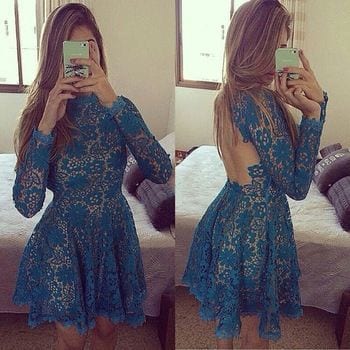 #9. Can't Decide? Go For The Polka Dots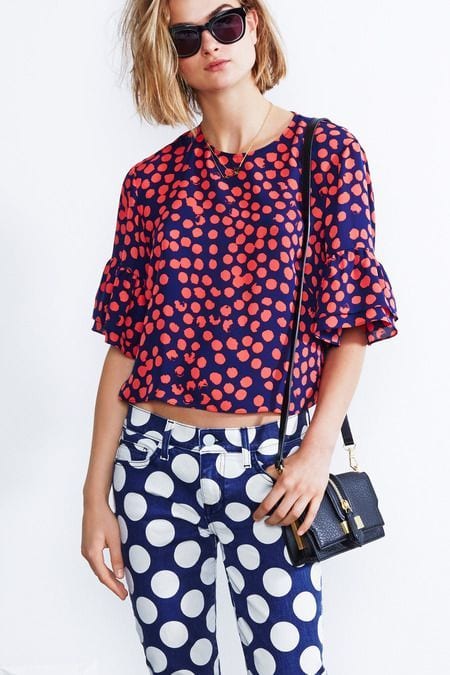 #8. Mix And Match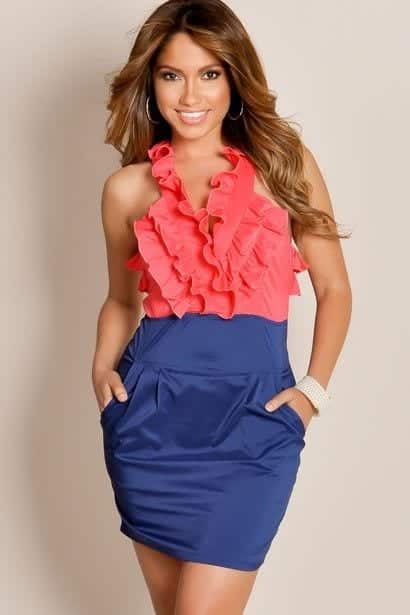 Source
#7. A Peplum dress
RECOMMENDED: Summer Peplum Outfits-17 ways to Wear Peplum Tops in Summers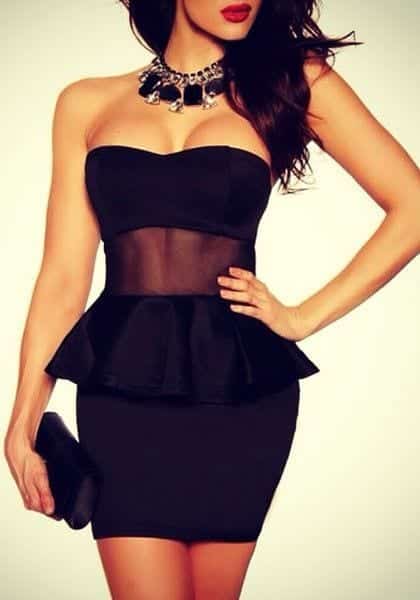 Source
#6. A High Front And low Back Dress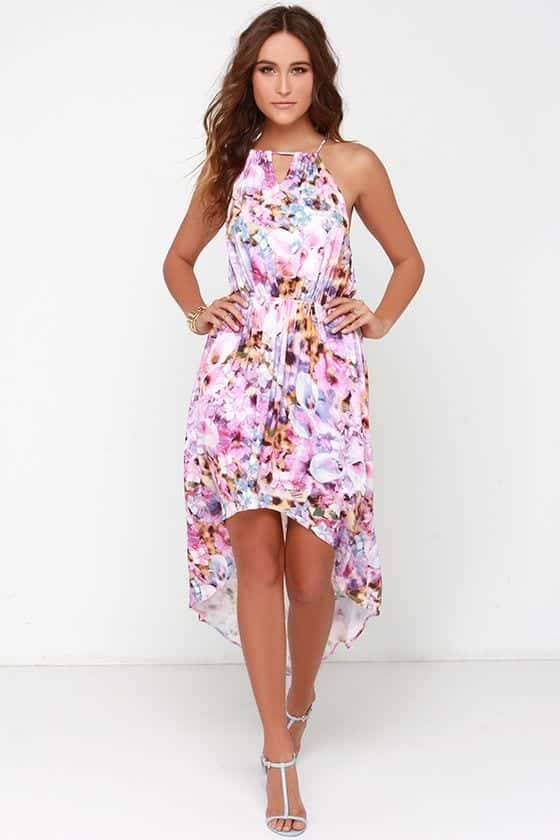 Source
Love floral outfits? Then don't miss out these [highlight]22 cute floral print outfits combinations for Spring season[/highlight]
#5. Check Bandaged Dress
Go for nude colored knee length tight dress and wear golden jewelry and shoes with this dress to complete the whole look.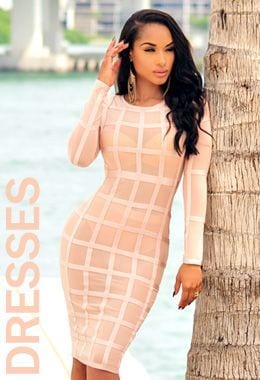 #4. A Halter dress With A Metallic Belt
Black metallic belts give a perfect twist to the plain dresses. For example, if you are wearing a plain red or black dress that has no interesting design going on in it then you can add a metallic belt over your dress to give you dress a pop of color. You can also match metallic jewelry with the dress and take the dress to the new level. Check out these Cute Halter Dresses – 18 Ways to Wear Halter Outfits Everyday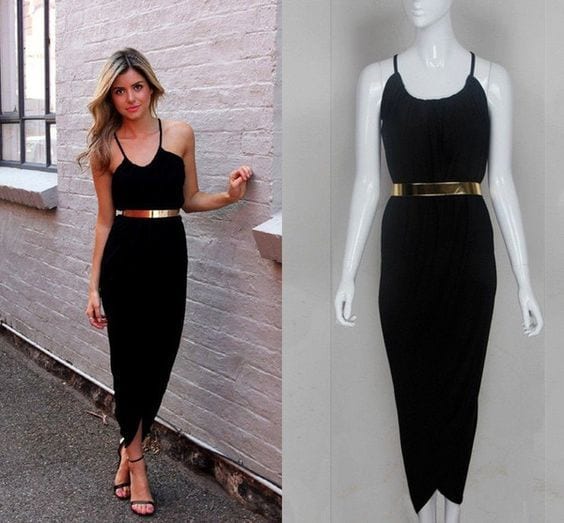 #3. Leather Leggings And Animal Printed Blazer
Take a look a Selena Gomez for the next outfit inspiration. You can wear jet black leather tights and wear a black and white t-shirt with it, tucked inside your tights. For more funkiness you can wear a leopard print in black over your t-shirt, but depending on the weather situation. For shoes, you can go for red or any other contrasting colored candles of high heels. Oh and don't forget to wear bright red lipstick.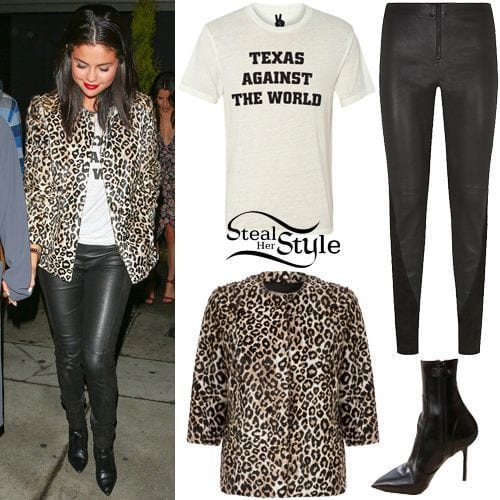 Source
#2. A Bright Pink Skin Tight Skirt
Bright colors are the best part of parties and if you include them in your dressing then you will be the most eye-catching girl at the party. Simply go for plastic bright pink, extra tight knee length skirt. Wear it with a popping yellow t-shirt, you can either tie a knot on the front part of the t-shirt or you can let it drape down as well. For jewelry, you can go for gold or silver ones and wear matching or contrasting colored shoes.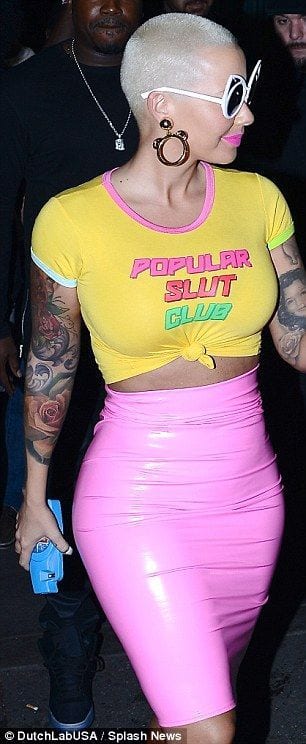 #1. Jeans And A Loose Fitting Patterned Shirt
If you want to look a little more casual and effortlessly dressed up then this outfit idea is perfect to be worn to parties. You can wear your favorite pair of skin tight jeans and add a printed or plain shirt on top of it. Since this dressing will be too casual so you might need to add a few accessories to jazz up your outfit. For shoes, you can wear any kind of sandals or even pumps will do.