Are you planning to go for a 2016 new year party? Looking for a way to change your casual dressing style to a New Year's Eve ensemble? Ideas for new year even party outfits? Today we will bring you some fantastic ideas about exclusive party wear for New Year. So no more confusion and questions, we will try our best to guide how teenage girls can dress up for this new year eve for a glamorous look like we  discussed 25 best valentine's day dressing ideas for teen girls.
You need to know how to dress for the occasion first.As for holidays we already discussed  holidays dressing style ideas for teenage girls. If you are lucky enough to be a party then you must decide on how to catch everyone's eyes. Few of the parties are very wild, so go for an interesting outfit and few parties are very festive. Your outfit should reflect your style. You need to leave an Impression on your guests on the new year night. Go with something glitzy and glamorous. Also choose a daring, glitzy outfit and appropriately daring shoes and accessories.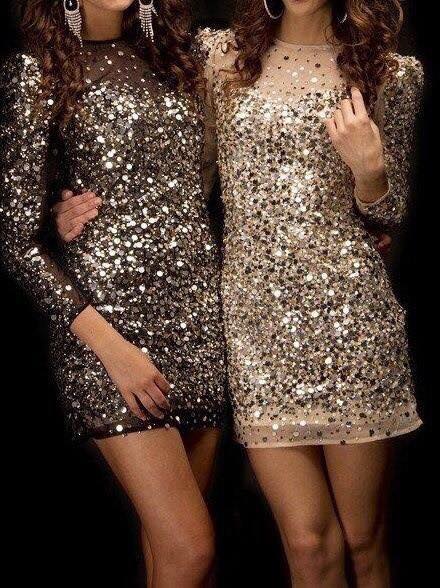 Since it is the winter season ,in the last article we brought some amazing winter outfits for teens . Makeup is also must when you get ready for the party. Lip colour is must as it enhances the facial beauty. Go with bold colours like red and maroon. When it comes to choosing the dress you can go a little backless if it's an indoor party. Show off your toned body and curvatures. If it is an outdoor party then go for warm clothes. Wear a t-shirt inside and a blazer over it since it's too cold in winters.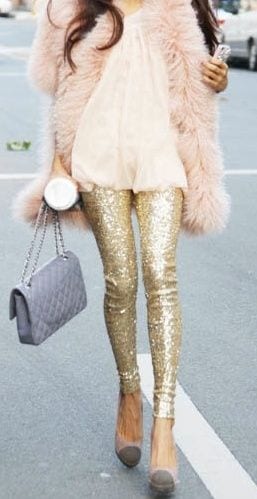 Concentrating on the entire look is necessary. So it covers your outfit to your shoes. Look for glittering and metallic heels that are must for this season. Take a gold or silver clutch along with yourself. A sequins covered clutch would be perfect for a party.New year's eve is the biggest party night of the year. Mostly youngsters attend the party and they wear some classy outfits. Make sure that your entrance is spectacular and gains everyone's attention. Take your inspiration from designers and celebrities who wear sparkling and bold outfits. You can find unlimited pictures online on the net, do experiment with the ideas.

Holographic clutches are trending now a days. I would suggest you to carry it along with your outfit. It will be a plus point for you all. Shades of blue, green and red are perfect for evening wear.  Wearing bright and shiny colours enhances the outfits. It spices up the entire outfit. Choose perfect pair of your shiny and bright shoes. They will catch all the eyes. If you have a boring wardrobe then add some classic stuff and accessories to it.
Hope you enjoyed reading the post. Don't forget to have a look at the pictures. You will surely get adequate amount of ideas. Enjoy your new years eve and dress up well. Carry your smile on your face, it will make you look more confident.
[highlight]If you are planning for date then you must see these[/highlight]  : 20 Outfits for New year Eve Date
2016 New Year Eve Party Outfit Ideas For Teenage Girls.