Party Outfits for Males – Ladies, let's admit it; we like to shift all the fashion attention to ourselves. We love to spend all our savings on function clothes for ourselves, often forgetting the poor men. Men, let's also admit it; you love to dress up and look fashionable.
Functions and event wardrobes are extremely important for boys, as it gives them a chance to flaunt their personalities. Clothes are all about expressing your inner self, and parties are the perfect occasion to do so. So today we shall be giving ideas to stylish men on how to dress for the party? What outfit to wear for different occasions? Perfect footwear for the party and much more …..
Men Party Outfit Ideas
#1. Casual Party Wear
Ever since Bruno Mars came out with the song 'Uptown Funk', the funky clothes style has gained in popularity! Try it out for yourself and be the star of the event. Also, see best casual outfit combinations for men this season.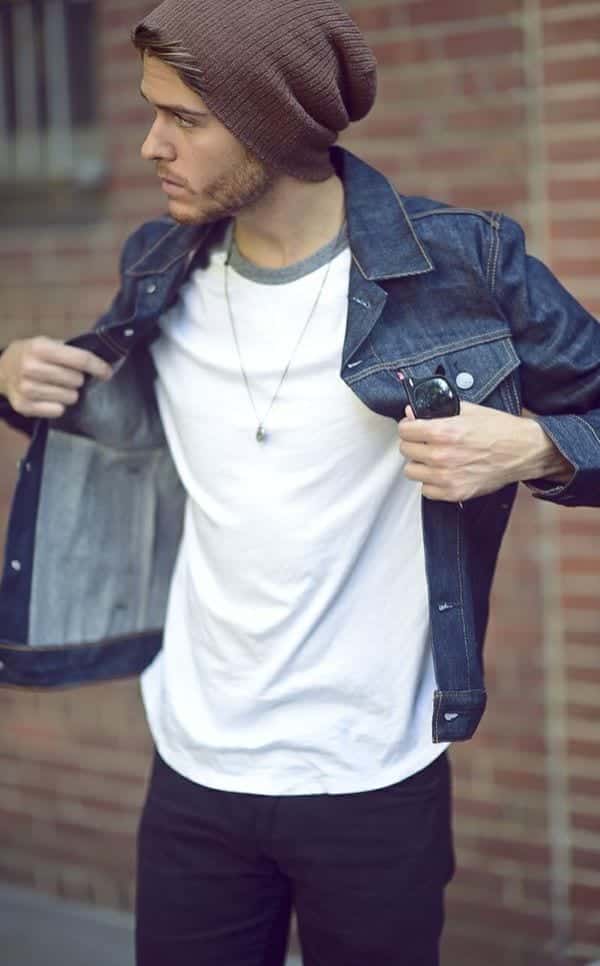 #2. Outfit for 2016 Christmas Party
Classy men love to stick to expensive yet plain shirts, paired with Levis jeans and leather shoes.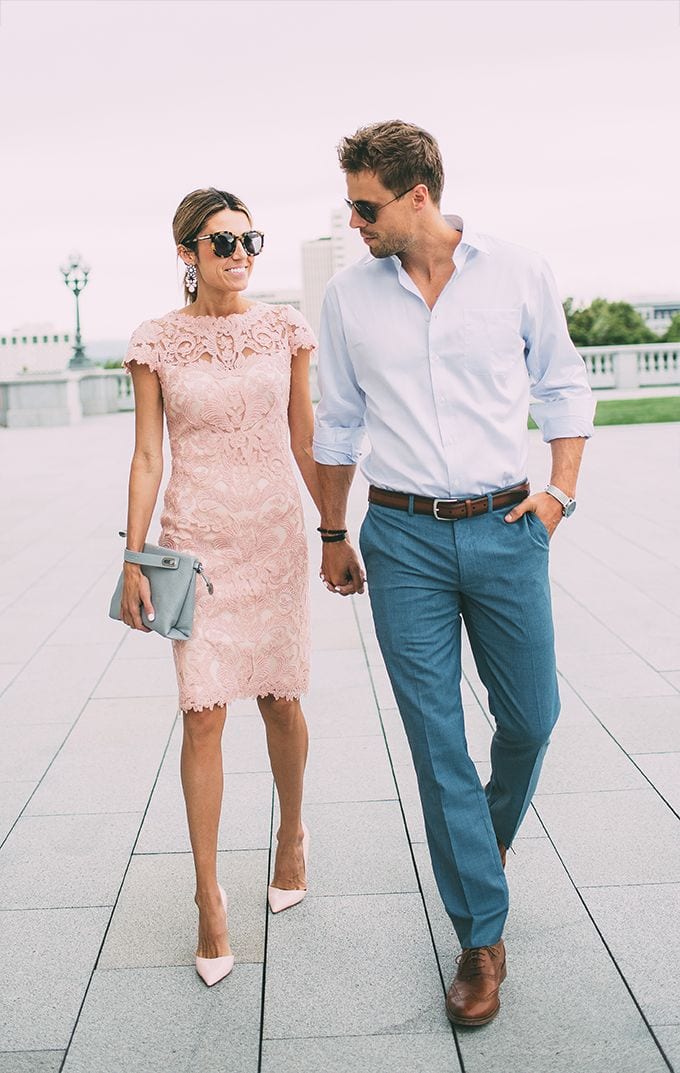 #3. Tailor-Made to Perfection
A preppy wardrobe looks great on men, so pair your waistcoat with a checked shirt and a spunky bowtie. Check out Men Waistcoat Styles -18 Ways to Wear Waistcoat for Classy Look
#4. Summer Party Wear
Guys can flex their muscles and abs by sticking to a hat, vest and jeans to their next function.See the sexy summer outfit combinations for men. Summer parties are all about wearing sleeveless to party and flaunting your muscles and abs in order to attract more girls at the party.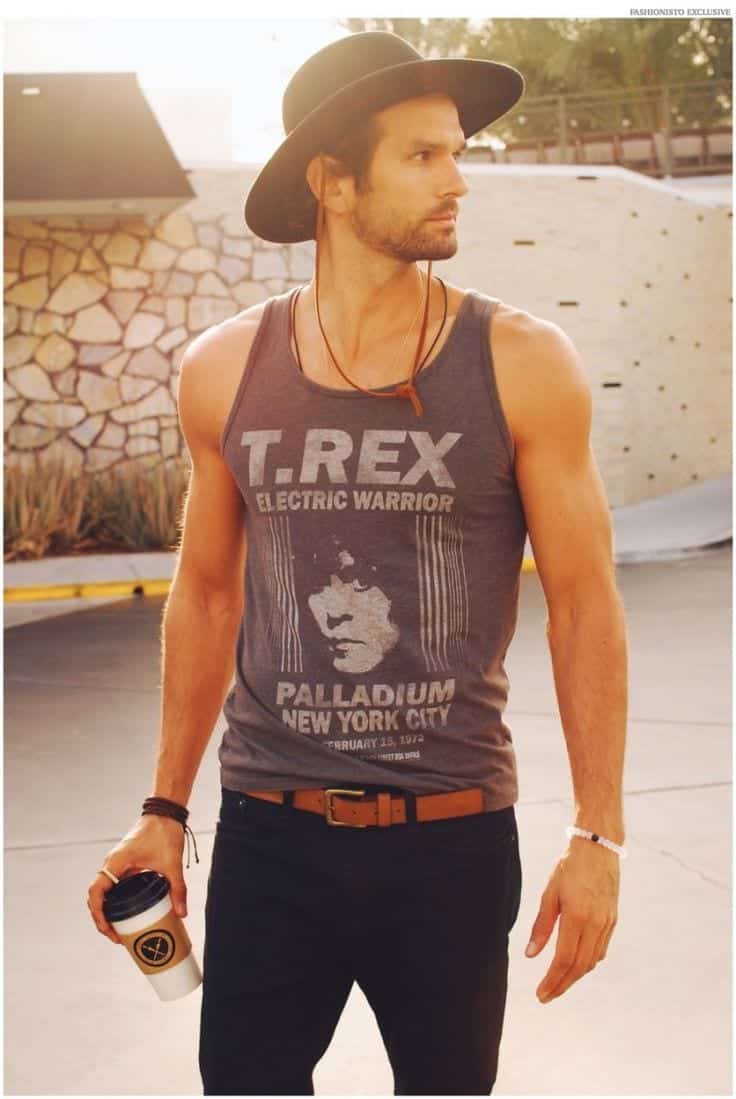 #5. Black and White
A checked black and white shirt, like a chessboard, looks extremely stylish for an event. The plaid pattern is in trends these days, literally, everyone can be seen wearing plaid pattern shirts at every occasion everywhere. The best thing is that you can pair them up with any kind of pants. For example, if you are going for black and white plaid shirt, you can wear plain black pants underneath it. This is a handsome and elegant combo.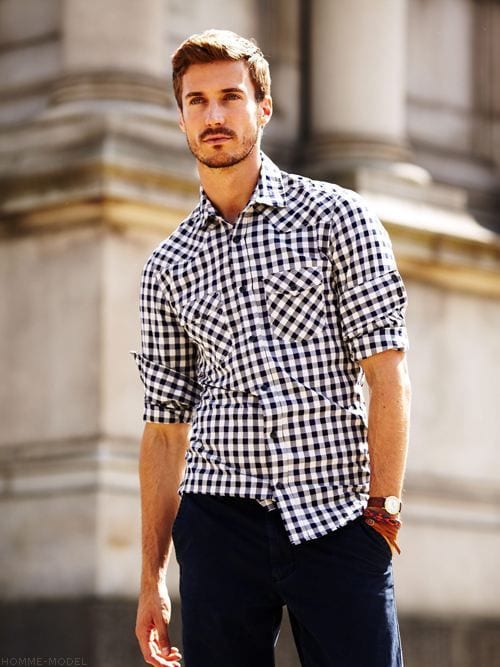 #6. Beach Party
Stick to bright hues and pinks for a summer function, as it makes a refreshing wardrobe. RECOMMENDED: What Men Should Wear at Beach? 20 Amazing Beach Outfits Men
#7. White Party Men
Nothing looks cuter at a party than matching couple outfits. Take a cue from Ashton and Demi by going all-white for your attire. Going all white is also a great option for guys who are going to attend daytime parties. They look so much better in sunlight than in ordinary light. You can wear a white vest with white pant coat and wear shoes with it. If you are going to the party with your girl then you can make her wear a white dress too so that you both can be the cutest couple in the party.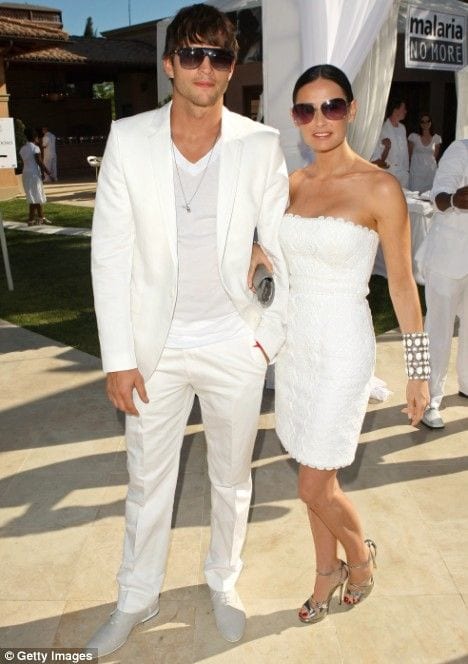 Men Party Outfit Ideas Video