Does your patchy beard have you feeling less than confident about yourself? Well, it can be really frustrating if yours isn't shaping up to look like one of those thick beards you see all over the internet. And now you are wondering if you could come up with a solution. Don't worry; I got your back, lads!
First off, accept the reality that your beard's growth is determined by some biological factors such as genetics and hormones. Also, stress is your biggest enemy as it weakens the immune system. It affects the growth rate of the beard along with your hair. But lucky us – we're not hopeless cases.
Here's everything that we will cover today:
Tips on How to Grow a Patchy Beard
First off, you might want to consider giving extra effort to fix your beard. After all, nothing that's worth having comes easy. These holistic and natural ways can solve your problem so your beard can grow to its full potential.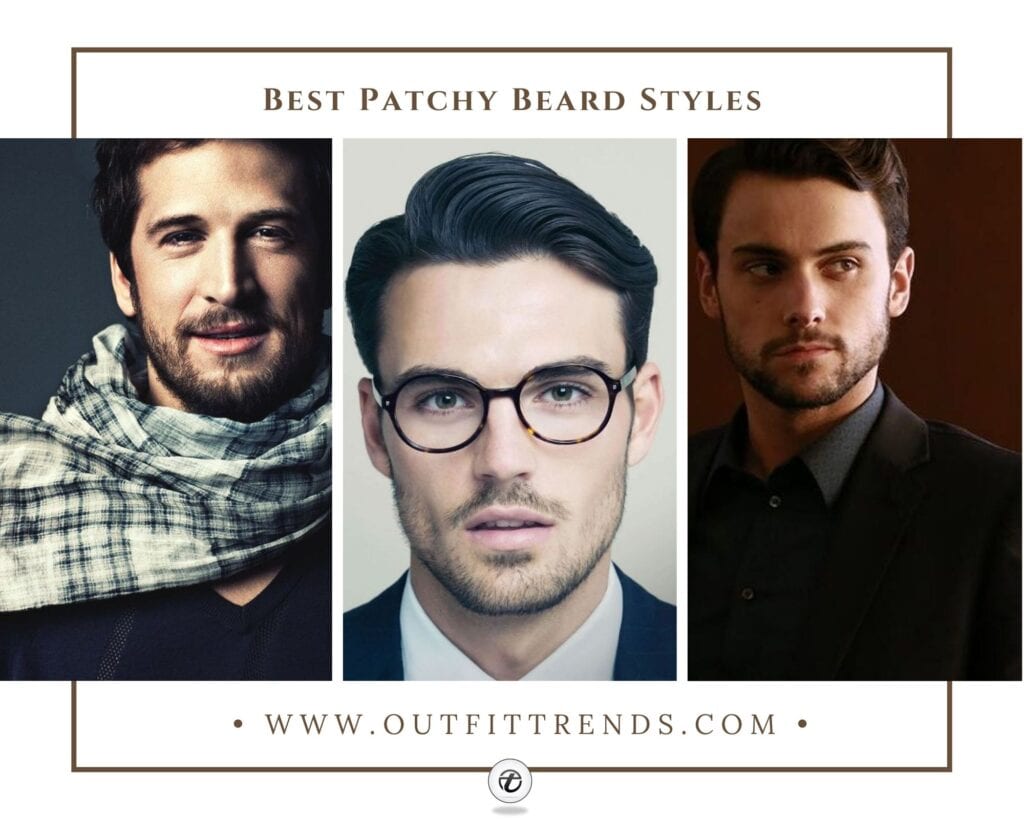 Patience. Facial hair doesn't grow overnight. Let your beard grow for 3 to 4 months before calling your beard patchy. Also, your age says a lot about how fast it grows.

Beardbrand

said that if you are under 25, your beard hasn't hit its growth peak yet. Men start to have facial hair at around 13, but the real thing happens between 25 and 35.

Exercise. Home workouts and weight training help boost your testosterone levels. Some pushups, squats, and deadlifts would do.
Diet. Have a well-balanced diet. You need protein, vitamins, and minerals to help your beard maximize its growth potential. A lack of protein can make your facial hair brittle and weak. Vitamins B, C, and D, along with zinc and iron, will also help as they make the beard strong as it should be. T

he following foods might help as well: oysters, olive oil, coffee, and pomegranate juice, among others.

Sleep. Get 7-9 hours of sleep. The body's temperature lowers during sleep, increasing blood circulation—leading to better hair follicles and roots.

Use a Derma Roller to microneedle your facial hair area.

Keep your beard trimmed.

For more tips, check out our complete guide on How to Fix Patchy Beard.
Step-by-Step Video Tutorial – How to Trim and Shape Patchy Beards
Patchy Beard Styling Ideas
57 – The Disconnected Hairstyle Look
Young and middle-aged men can experiment with a different hairstyle. You can get a disconnected haircut with your beard to achieve a smart look. RECOMMENDED: Types of Beards Styles; Their Name with Pictures; A Complete List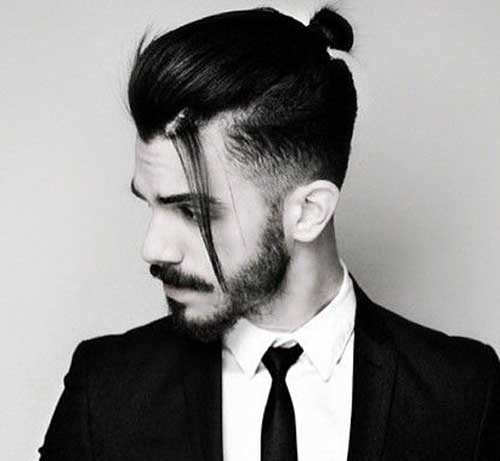 56 – The Winter Look
Wintertimes and a rugged look are an ideal combination. Men can layer themselves in multiple clothes and opt for a medium stubble beard to look charming and handsome.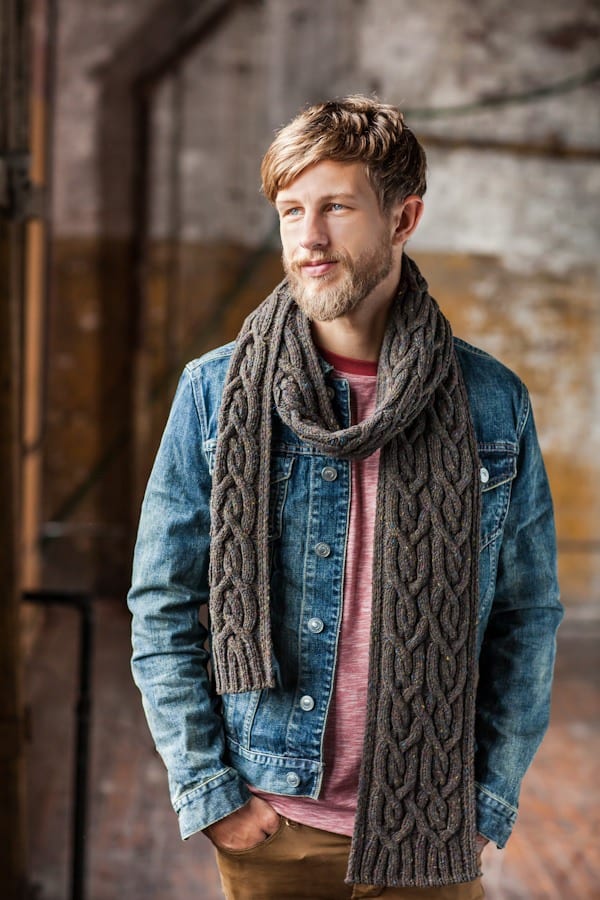 55 – Winter Attire with Beard
For winter, men can opt for a short stubble beard, as it can be easily managed with tons of layering of clothes.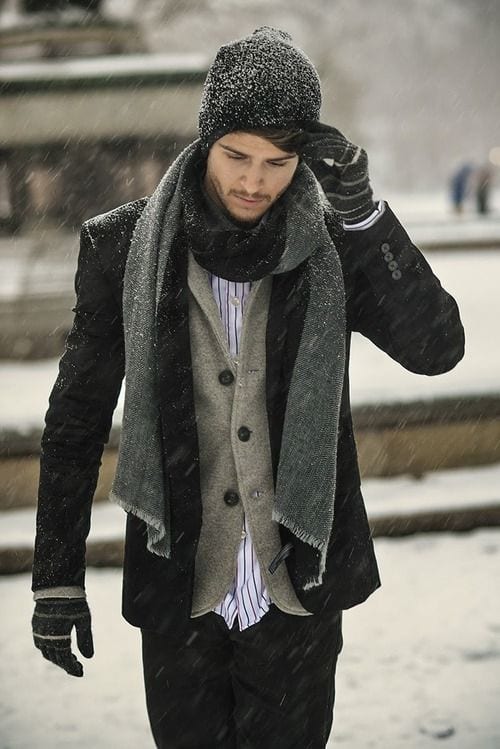 54 – The Wedding Day Look
It is a great option for men who are getting married and want to have a crisp look, and they can go for a full beard but ensure that it is short in length.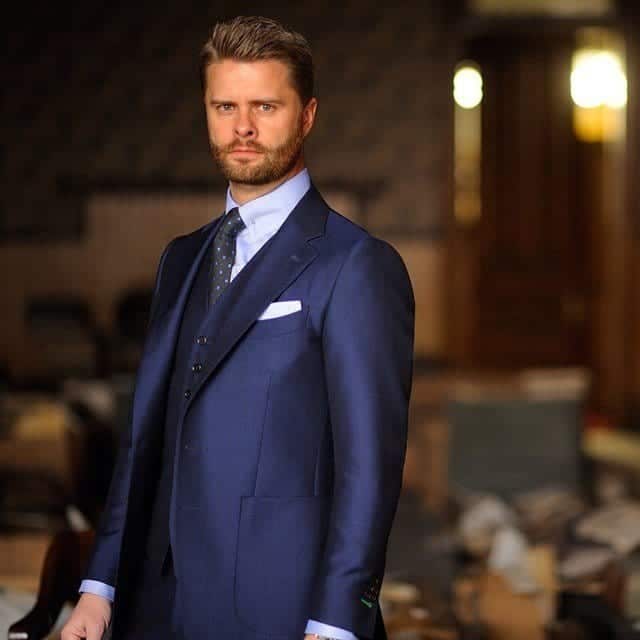 53 – The Mix of Two Beard Styles
Men can benefit from combining different types of styles if they know what will suit their face cuts. For instance, a strap and a goatee can make you look stylish and elegant at the same time.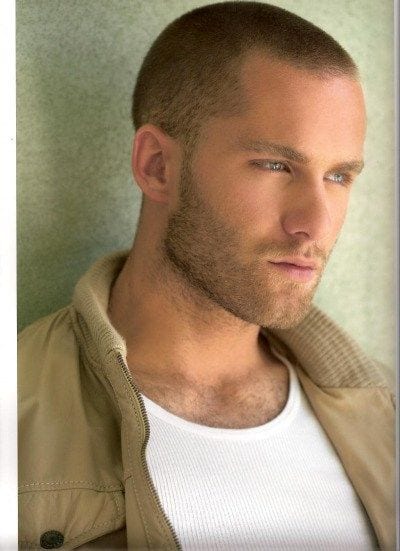 52 – The Vintage Look
The vintage look is everyone's favorite. All you have to do is wear your beard more heavy on the chin part and make sure the sides' hair is trimmed and tamed.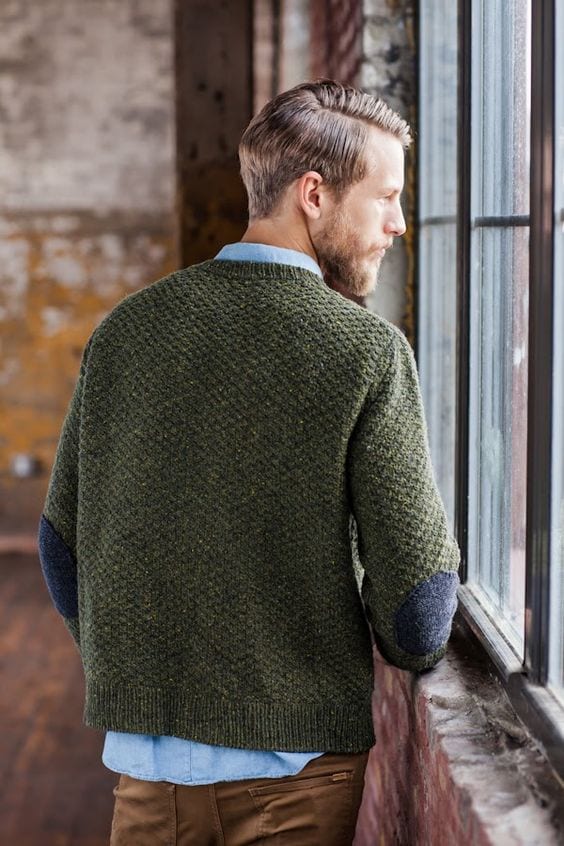 51 – The Traveler's Style
Men can play with their looks as well! Go for mustaches with a medium-length full beard. This can complement multiple looks.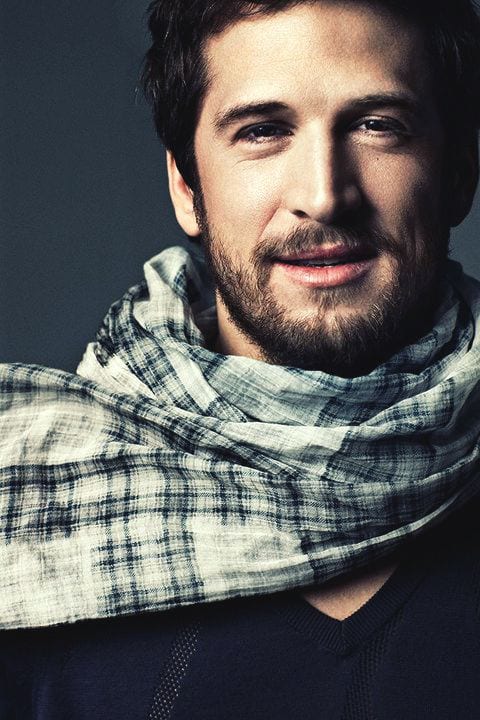 50 – The Rugged Patch Beard
Women love men with a rugged look, so you can now go for a rough beard and inspire your lady!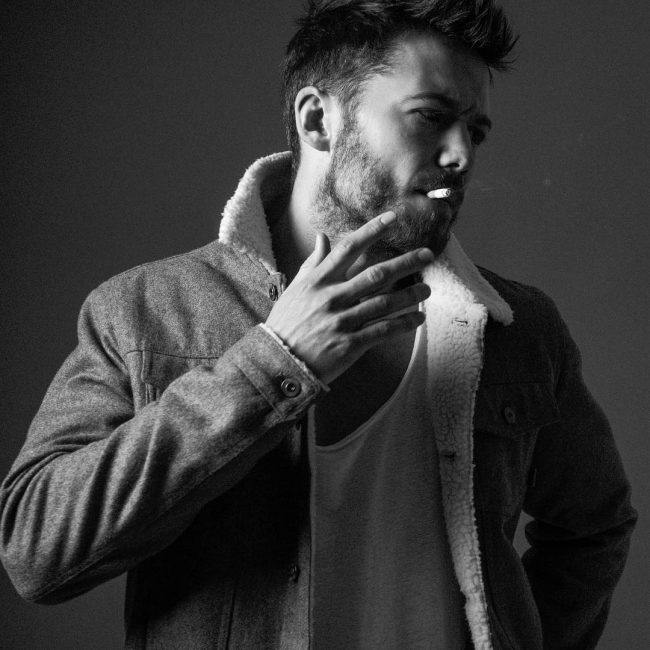 49 – The Nerd Look
You can now prove people wrong if they say you can't achieve the nerd look with a beard. Opt for a disconnected mustache with a very light beard, wear a suit and glasses, and there you have the perfect nerd look.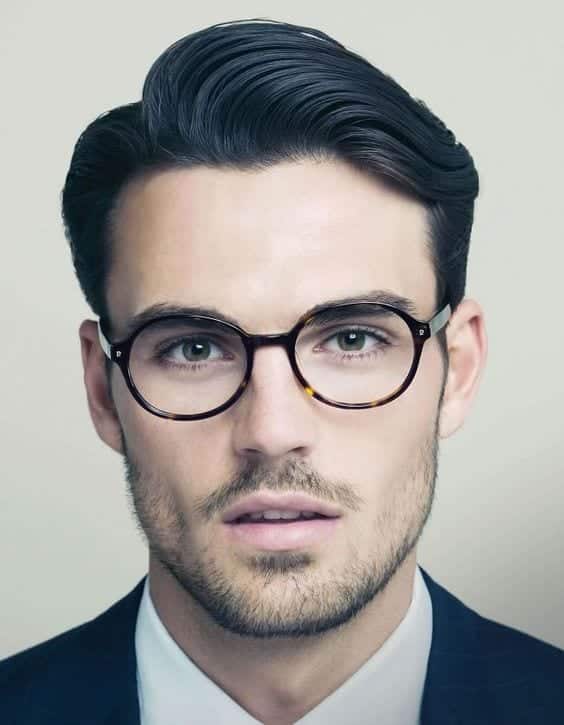 48 – The Formal Look
Men can benefit from the mutton chops beard style as well! A goatee infused with a tamed mutton-chops style is ideal for creating a formal look.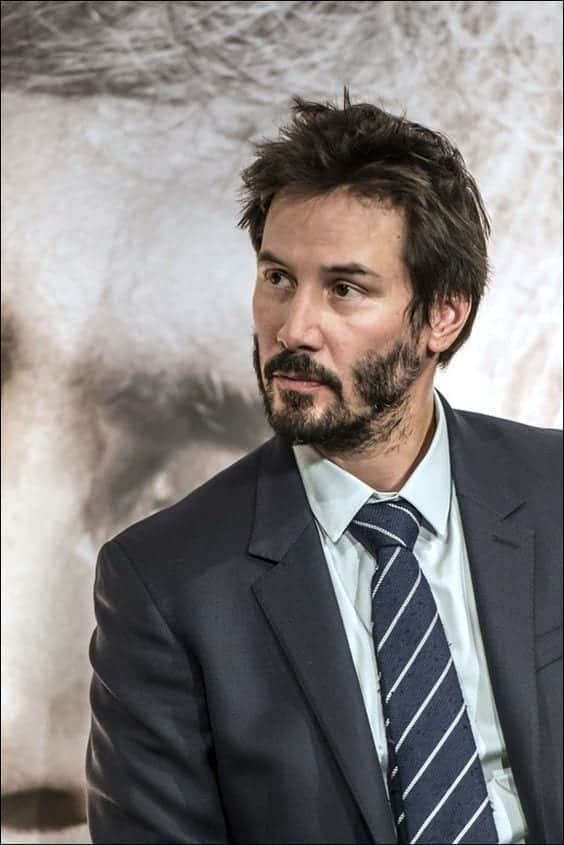 47 – Be the Charmer
Adopt a style that you can carry with your everyday look and still manage to have its charm. A simple goatee with defined and properly trimmed facial hair is always the best solution. Here are some awesome Short Beard Styles.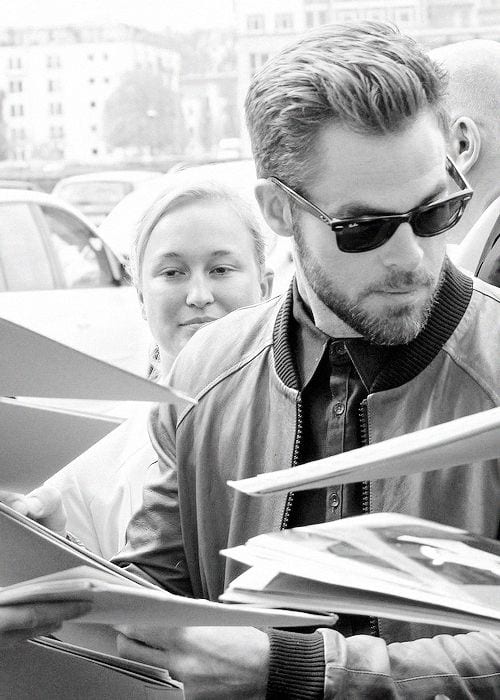 46 – The Simple Goatee
One thing all men and women agree upon is that a simple goatee has its own charm. From teen boys to adults, all men can carry this style.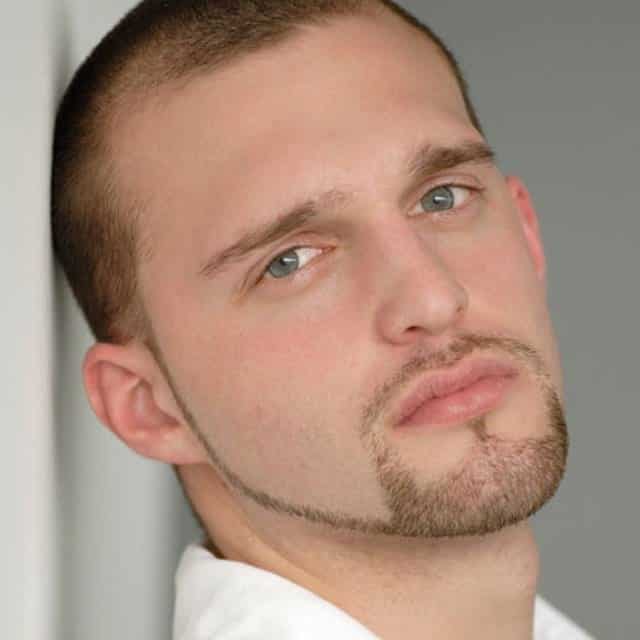 45 – A Simple Attire to Rock the Look
Sometimes men can make themselves look sharp just by pulling a simple attire with their rugged beards.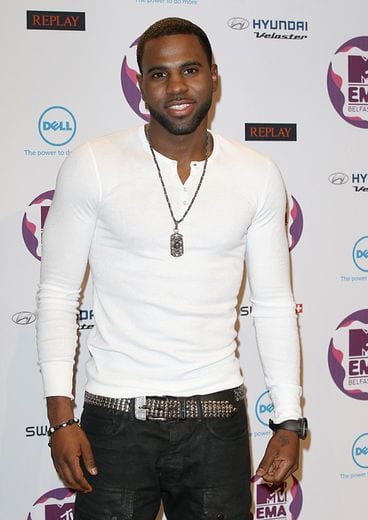 44 – The Cool Dude Look
Some boys love to add bright colors to their outfits. For them, the best advice we can give is to wear your light stubble with your funky dresses and be the cool dude.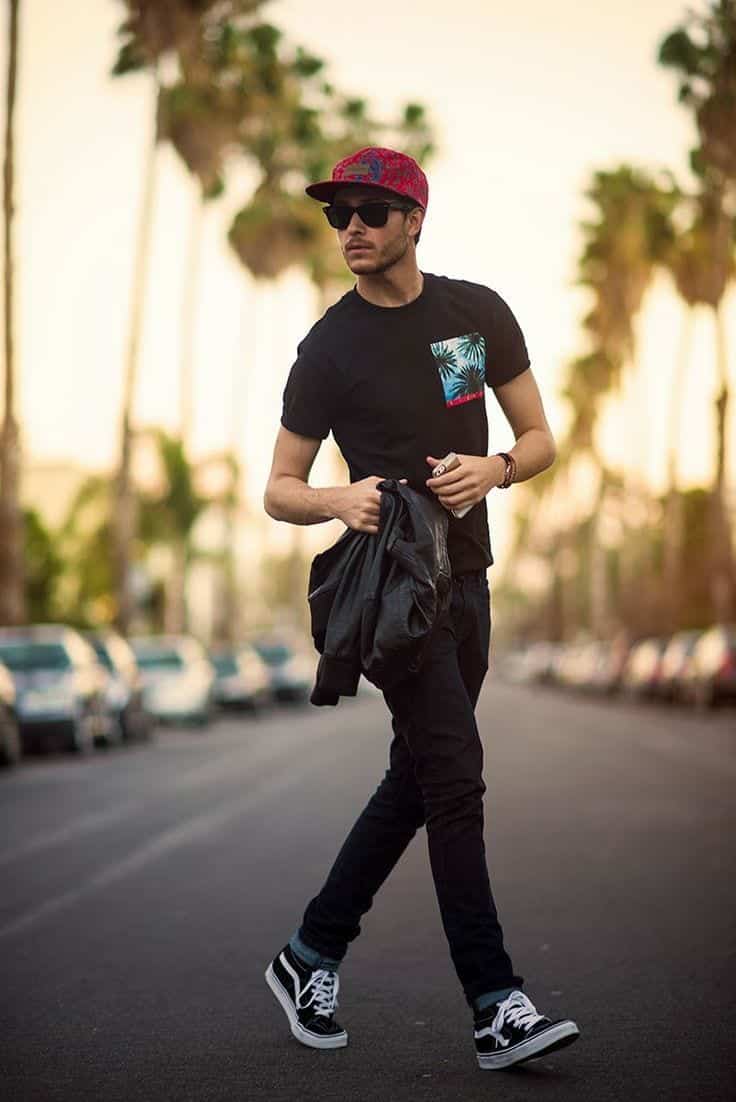 43 – Sharp Look for Oval Face
Men who have oval faces can easily manage a sharp look by giving their hair a messy look and a medium trimmed full beard.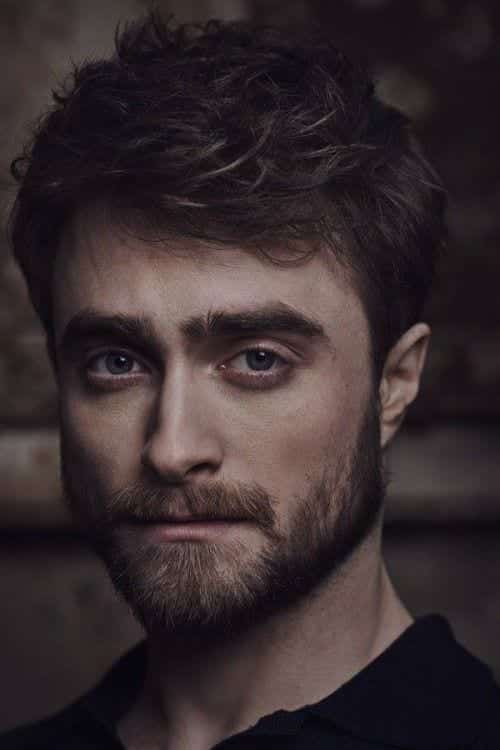 42 – Running the Errands in Style
For men who are always up to looking stylish, well, they can have shoulder-length hair with a modern mutton chop beard style to compliment the whole look.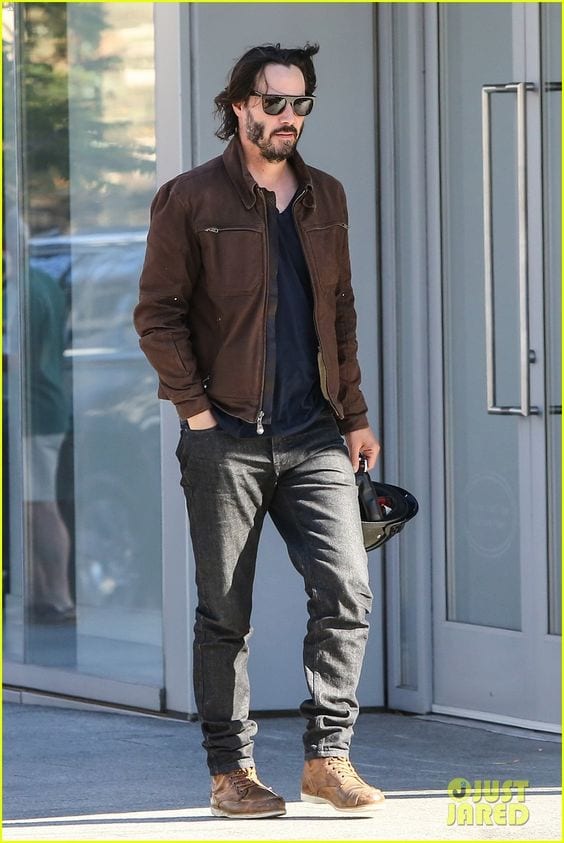 41 – The Relaxing Sunday Look
No one wants to do extensive styling on Sunday. For this purpose, the ideal way is to let your natural beard grow instead of shaping and styling them and rocking the look.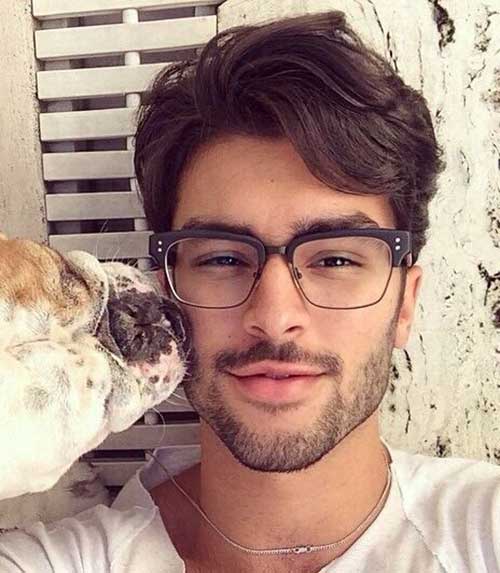 40 – Outdoor Work Look
Outdoor works mean clean and decent dressing, along with a neat and tamed beard. You can have no or light mustache and go a little heavy on the beard but ensure that the hair is trimmed equally.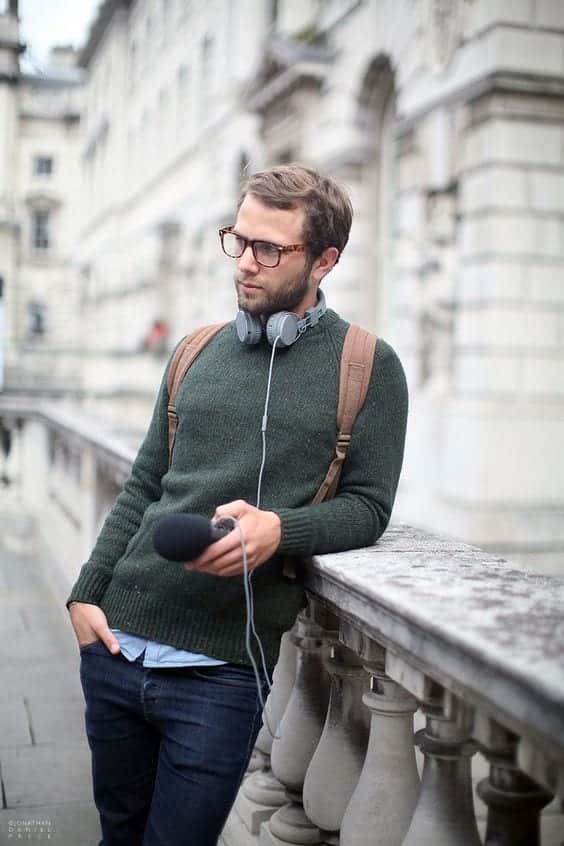 39 – Office Look
For men who want to have a decent look for an everyday office look, a well-full beard combined with a goatee and a patch beard is the right choice.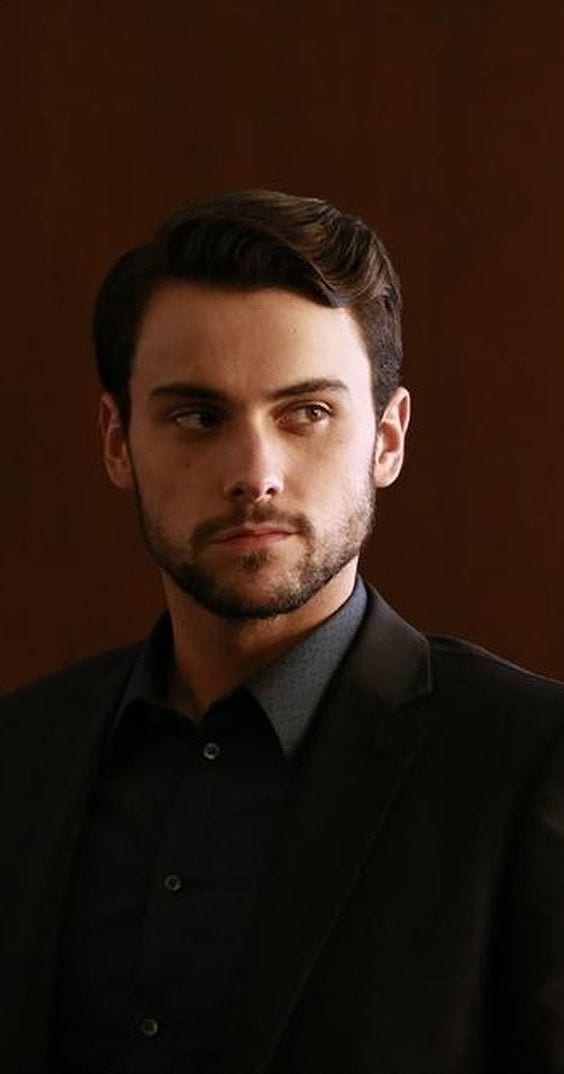 38 – The Shopping Day Look
Ready to take your lady out for shopping? Dress in semi-formal wear and let your short stubble with a disconnected mustache make the mark for the day.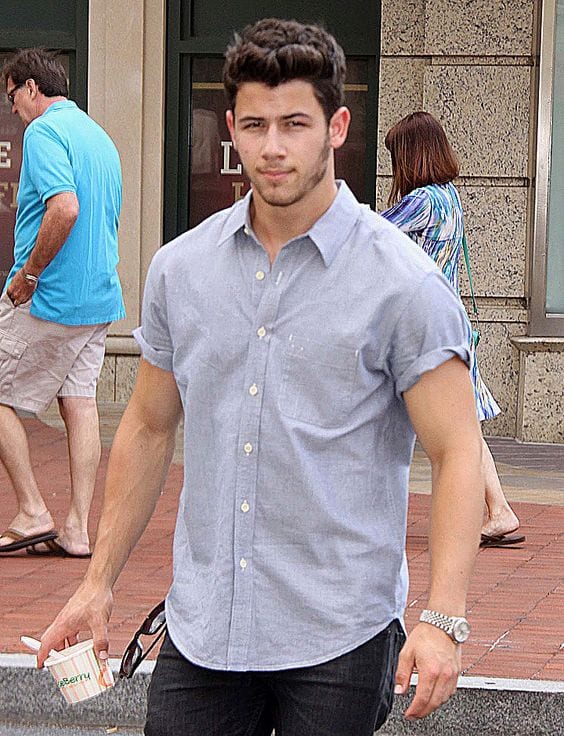 37 – The Game-Day Look
Ready for the game day? Want to look sharp and all geared up? Well, wear a sleeveless black top with black trousers and let there be the medium-length facial hair on your sideburns with really less hair on the chin and mustache. Do check out these Celebrities' Beards Styles.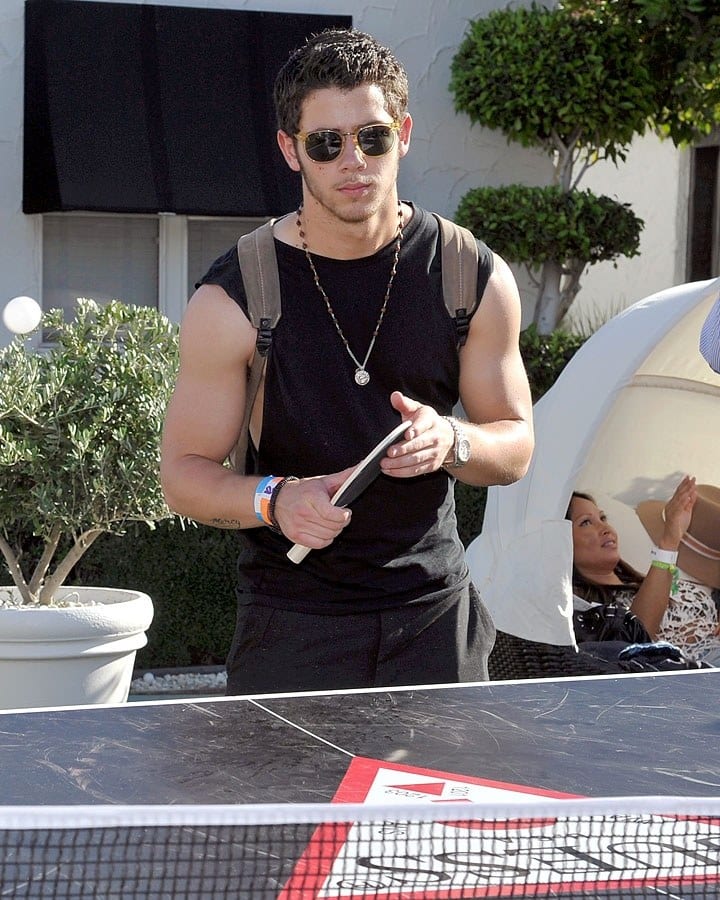 36 – Nick Jonas Style
When it comes to the young ideal who carries the best patchy beard looks, it is undoubtedly Nick Jonas. Copy his simple stubble style if you are a low-maintenance person.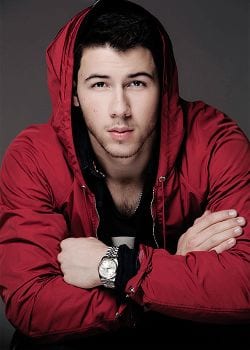 35 – The Perfect Middle Age Men's Style
Men in their middle ages can also carry a patchy beard, but they have to ensure that the facial hair length is medium or a little longer as it gives them a more mature look.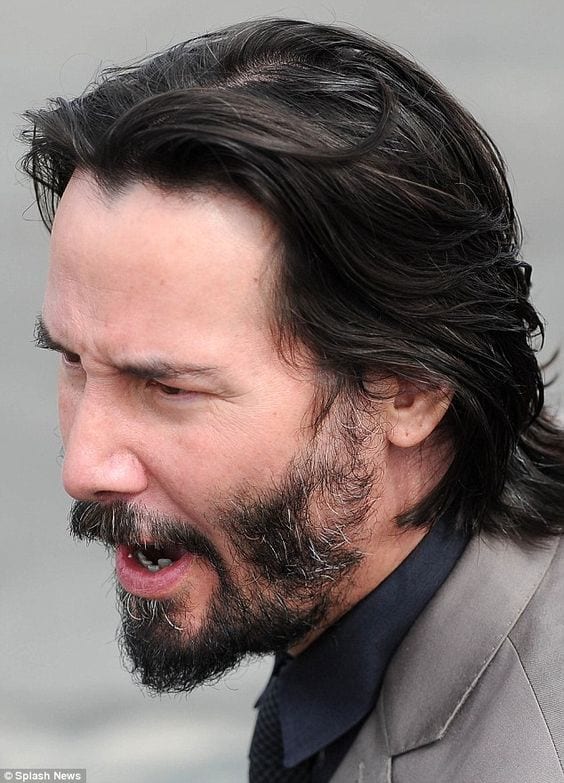 34 – Keeping it Wild
School-going boys want to achieve the rough and tough look, they can do it by going for a full beard, but the hair has to be long in length to look older and add a rugged touch to their personality.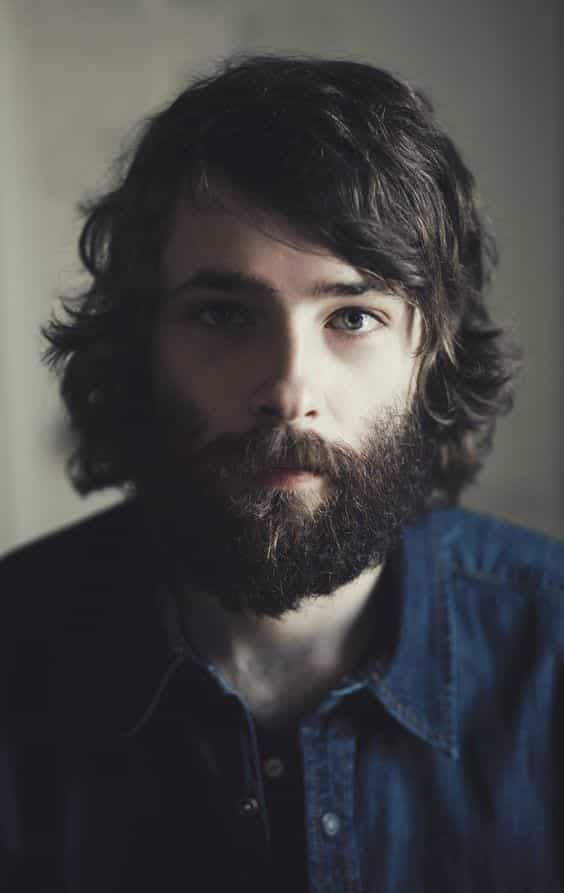 33 – Keep it Simple
Men and boys who are afraid to experiment much can opt for the simple medium-full beard with the defined hairline on the sideburns. This is decent and suits all face types.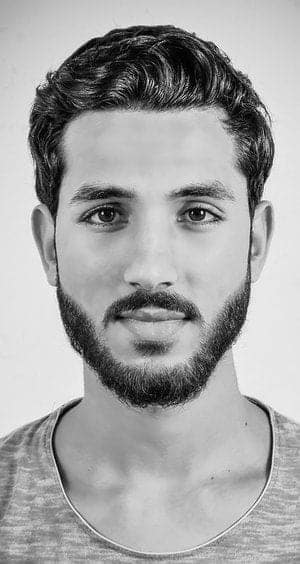 32 – The Extra Patchy Beard
Young boys who want to experiment can do it by keeping an extra patchy beard, and this means it isn't as consistent and falling into place as a regular one. It has a lot of rawness like the one here in reference.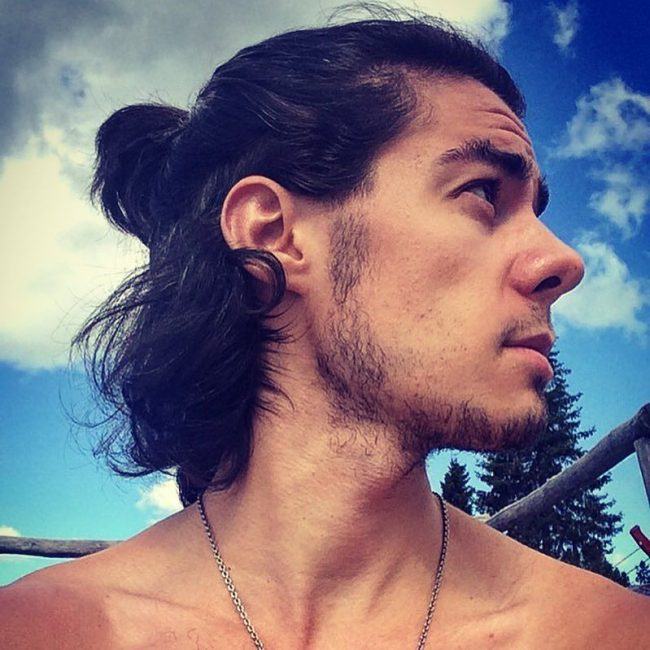 31 – Keanu Reeves Patchy Beard Look
For men who want to have the perfect gentleman look, they can copy Keanu Reeves, the edgy beard with more hair on the sideburns, and a regular goatee.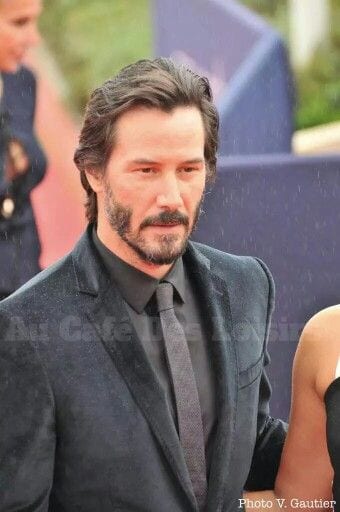 30 – Coffee Date Look
Want to keep it minimal yet smart on your coffee date? You can complement your short stubble with Raybans and a trench coat and uplift your look.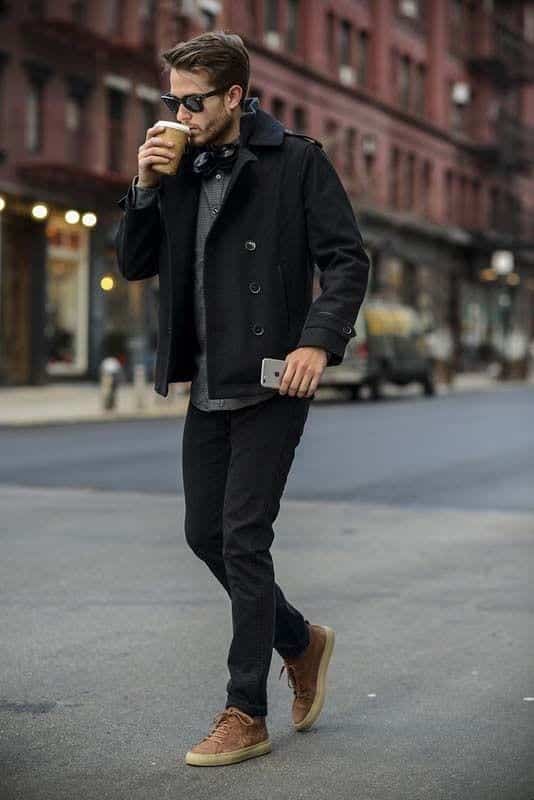 29 – Flaunt Your Man Bun
Man-bun is the most cherished fashion trend these days, so compile it with your edgy goatee, and there you go, the perfect crisp look.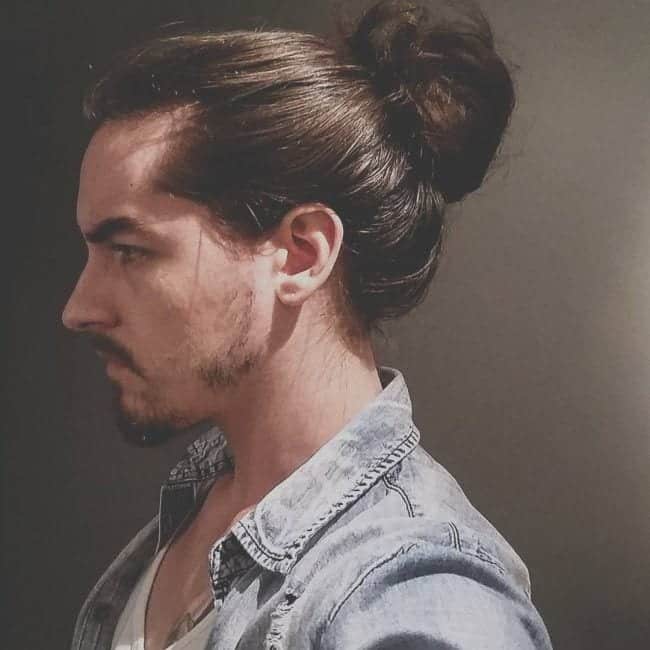 28 – The Funky Formal
Not all men are in favor of wearing funky clothing. However, you can wear funky formals to different events or even to your office with a heavy beard with less or no defined lines.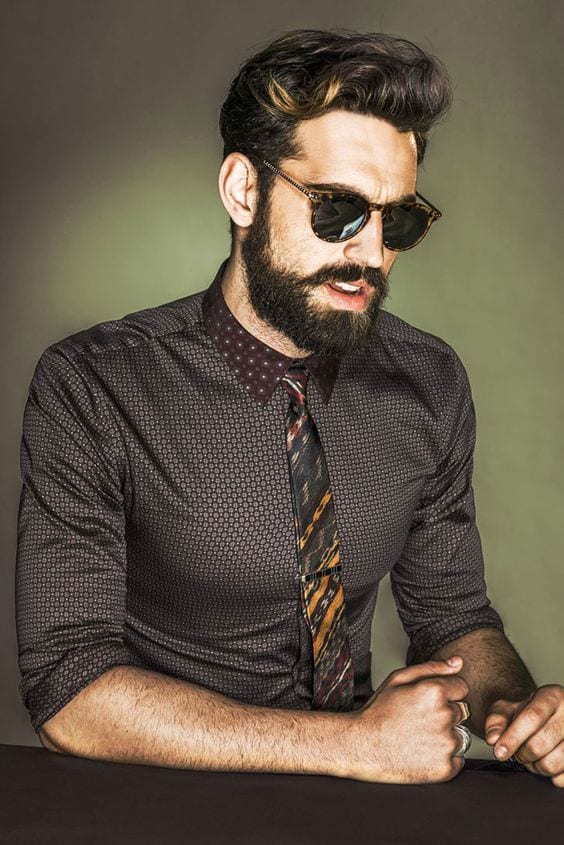 27 – Ideal Date Day Look
On an ideal date day, you must look neat and all fresh. Thus your facial hair plays a huge role. Make sure you trim your beard with a nice dressing and keep it to a short or medium stubble for a perfect look.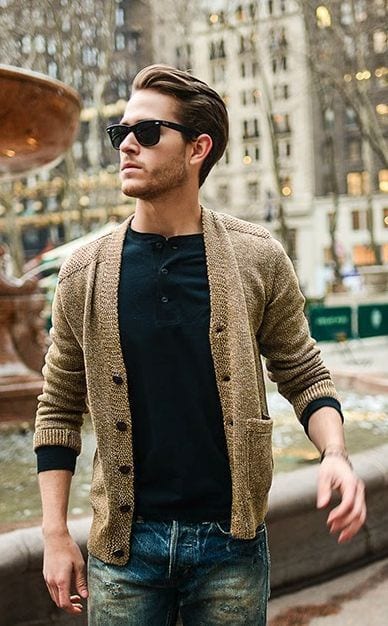 26 – The All-Time Classic Look
All men can pull off the classic look with confidence, and interestingly it suits most men—a simple medium-length beard with neatly pulled-back hair.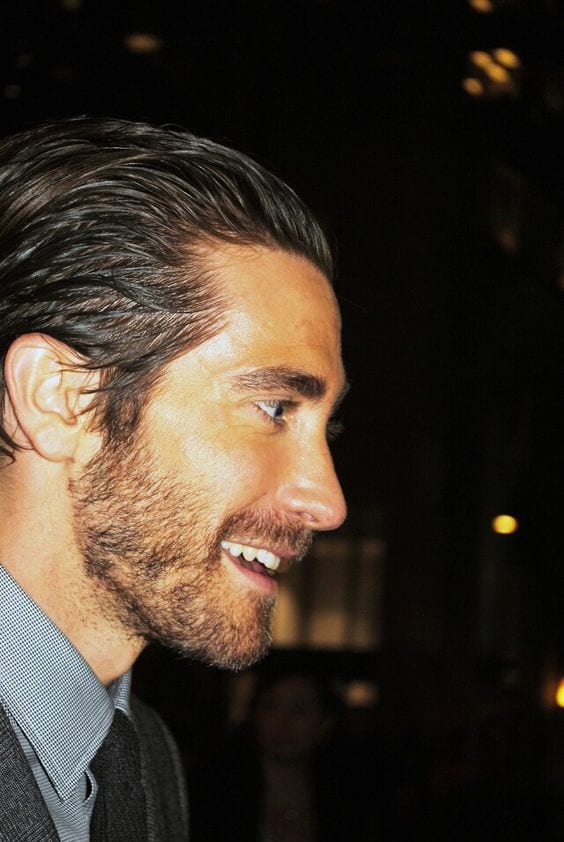 25 – The Minimalism Effect
An interesting way to go about your patchy beard is to keep it as minimal as possible. For instance, a chin beard only with no mustache or connected beard can work wonders if you carry it with confidence.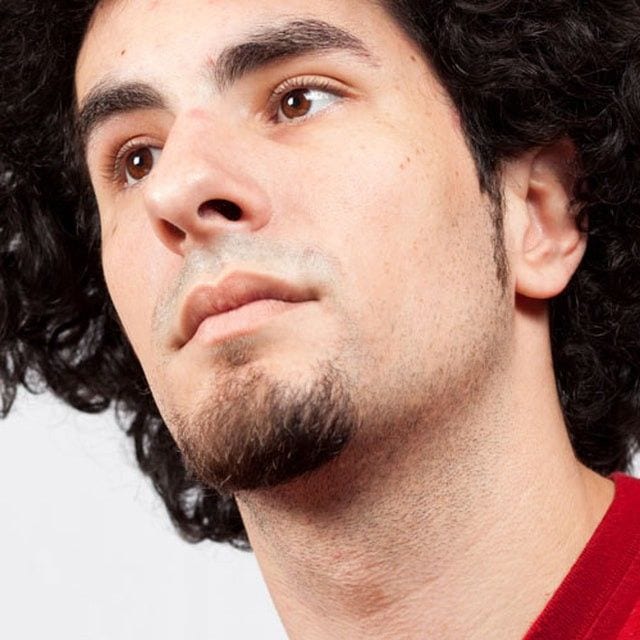 24 – Rock the Gym Look
A patchy beard compliments the gym looks a lot! So, guys, you can carry it off with a gym outfit, and will still look dope.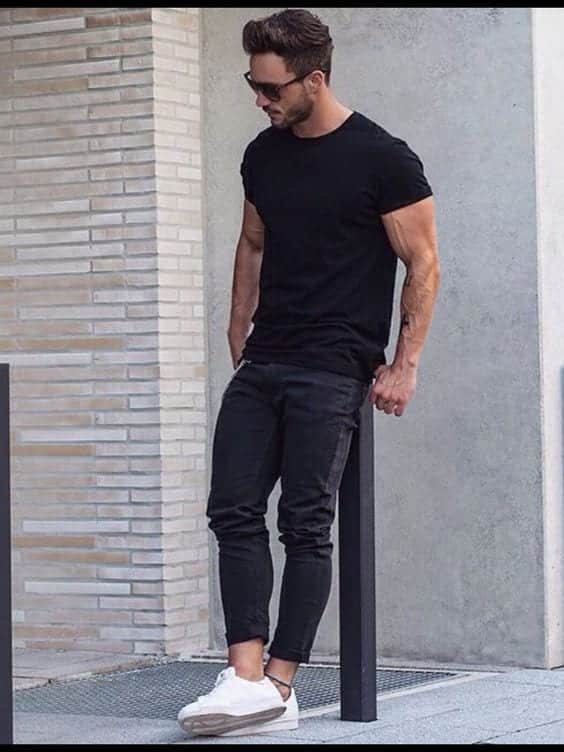 23 – The Beach Day Look
Add on some spikes and short stubble. This look is youthful yet impactful and will compliment your beach party attire.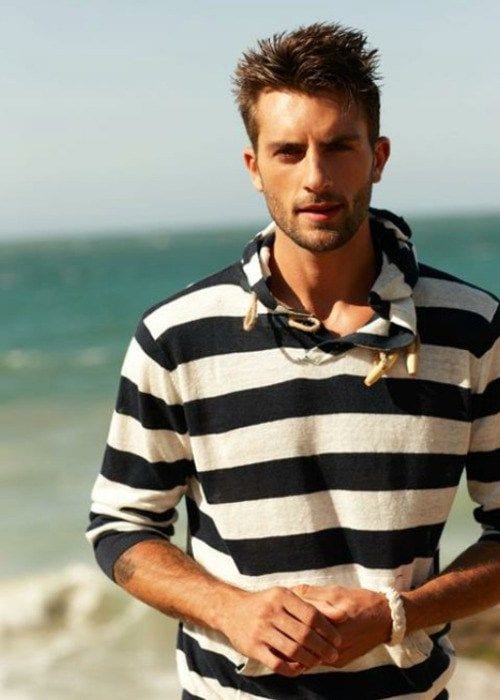 22 – David Beckham's Style
David Beckham is a fashion idol for men. Like him, add some voluminous spikes with a full beard and disconnected mustache to add charm.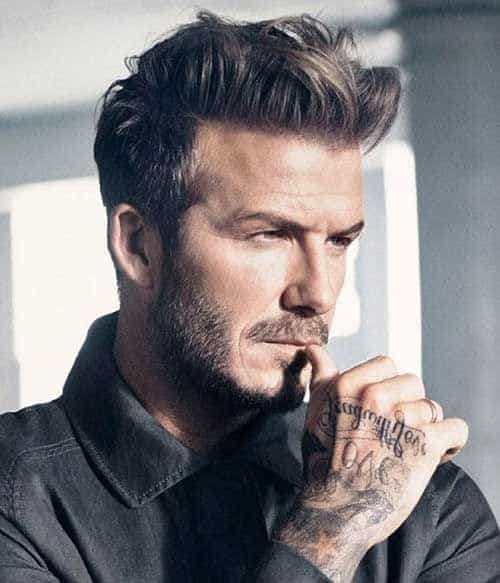 21 – Go Colorful
Men can wear colorful clothes instead of restricting themselves to blacks and grays. The addition of color will naturally uplift their face and their patchy beard.

20 – Add a Mustache
Most men add a mustache to their beard as they know the addition of a mustache gives a gentle look to the edgy beard, making them look more attractive.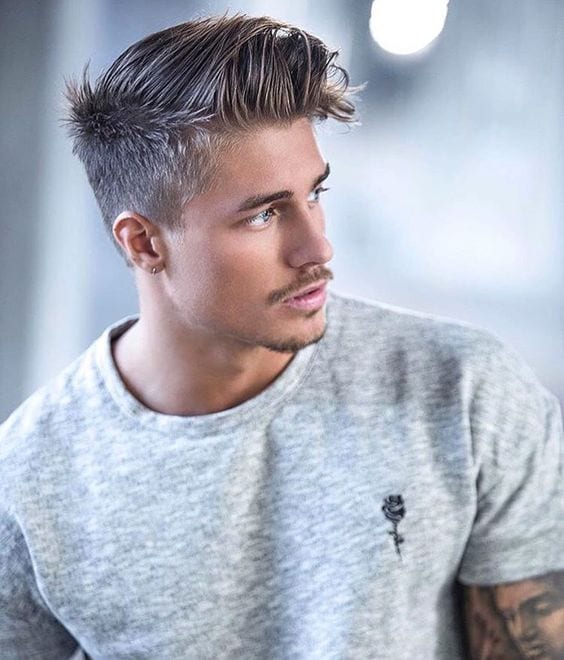 19 – Add Accessories
Men can also benefit from adding accessories. For example, a woolen hat in winter can make your patchy stubble beard look more prominent and attractive.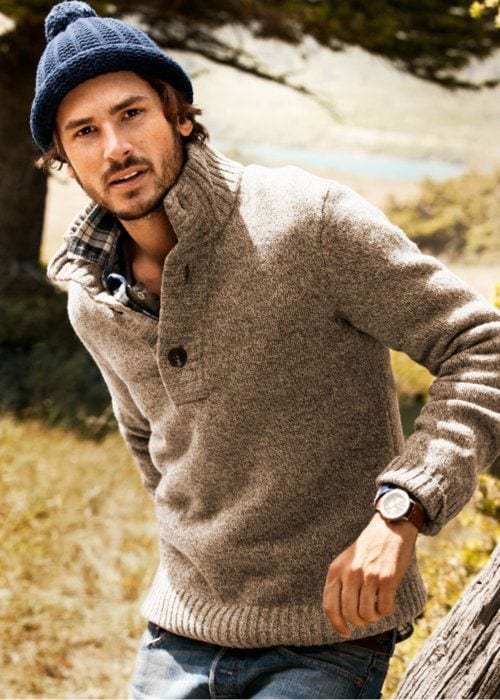 18 – The Cozy Day Look
Planning to spend the day at home with your loved ones? Well, let your hair be a little wild, and for your facial hair, follow the same trend, let them grow wild but to medium length only.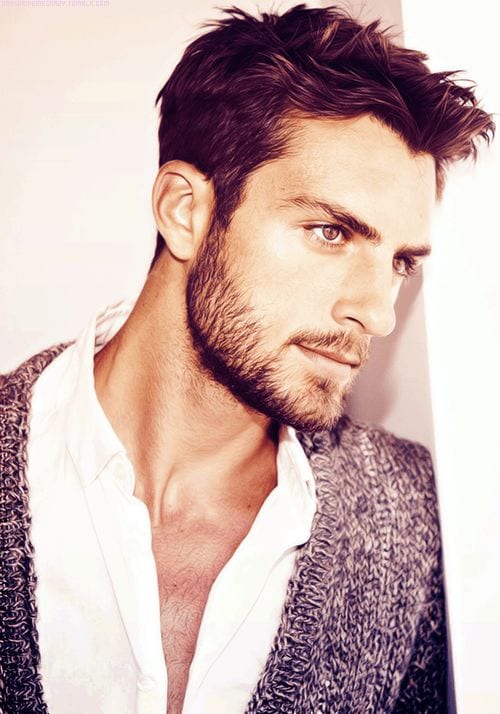 Ideas for Indian Men
17 – Focus on the Chin Area
You can focus on the chin, let the hair be thicker there, and let the hair grow lighter (or you can keep trimming them regularly) on the sideburns. Also, have a look at these latest Beard Styles for Asian Men.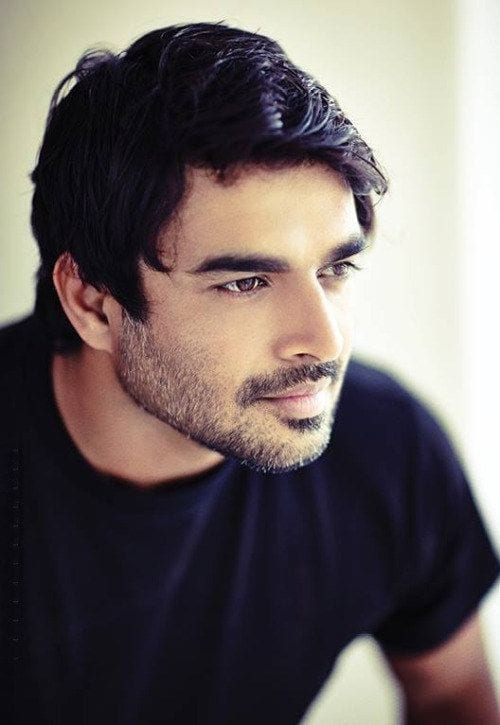 16 – The Semi-Formal Look
Indian men highly focus on their semi-formal and formal looks, and they are sure of making a prominent mark. The ideal way to carry their patchy beard is with a vibrant-colored button-down shirt and dress pants. For the beard, make sure it is medium or small stubble instead of a long and rugged beard.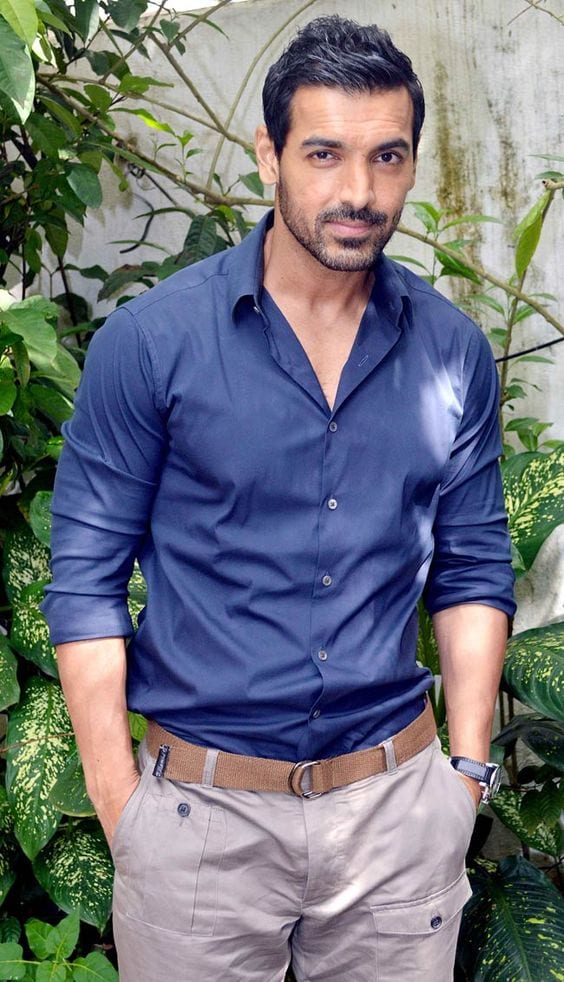 15 – For the Gentlemen
A lot of gentlemen, especially in the South Asian region are not convinced that a patchy beard is meant for them, however, we can prove them wrong. A French beard style along with medium-length hair styled in soft spikes from the forehead is the ideal way to carry the look. I also recommend that you have a look at our earlier post on Professional Beard Styles.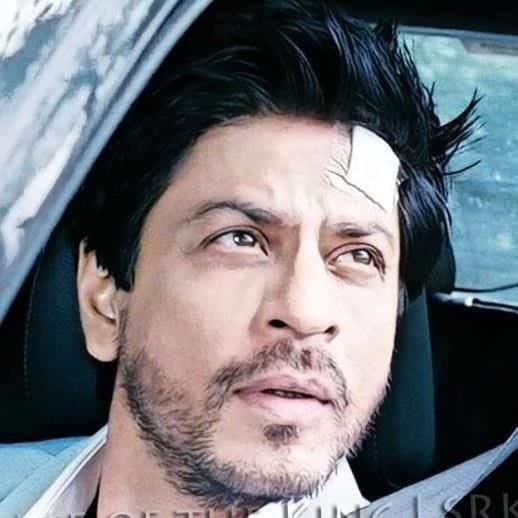 14 – Hairstyle with Patchy Beard
For young boys, experimenting with new styles is a hobby so we can give the best hairstyle recommendation for their patchy beard. Go for medium-length hair which covers your neckline and that's it, you'll rock the whole look.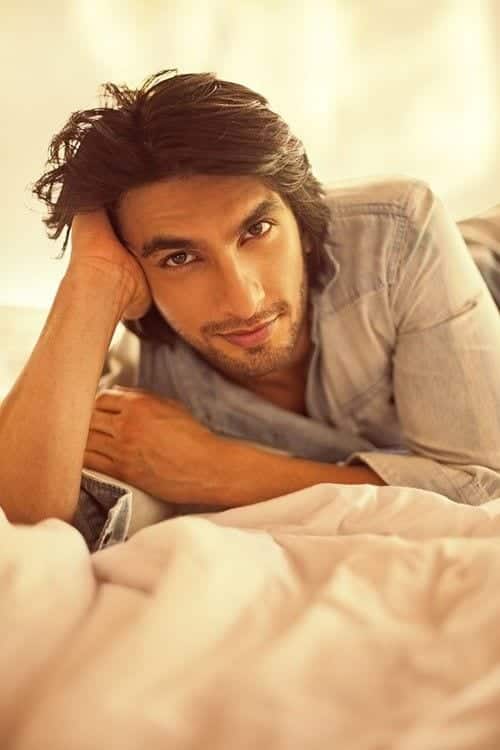 13 – Keeping It All Formal
From attending business meetings to attending weddings, men want to keep one style that they can carry everywhere.
A good solution for this is to keep a short stubble or short goatee which they can pull off well with their suit coats and shades. Here's a simple-to-follow guide on How to Trim Your Beard.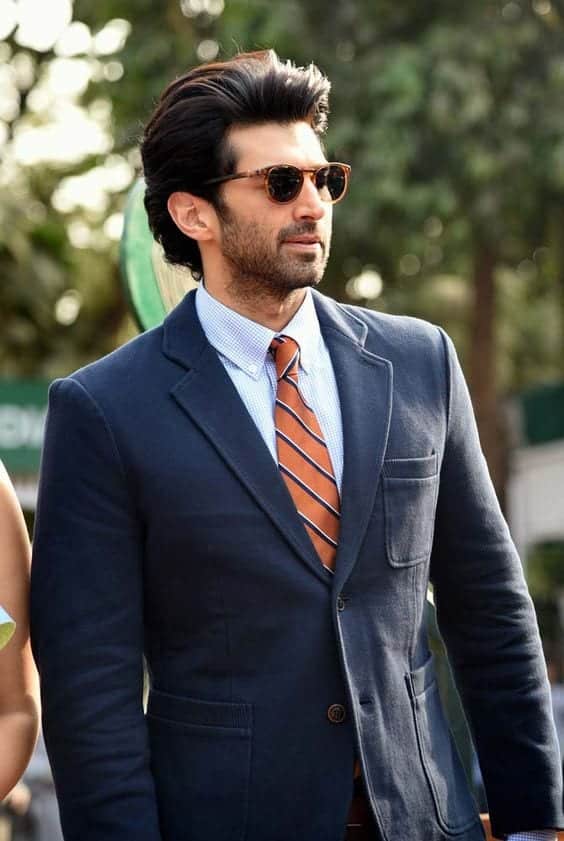 12 – Keeping it Minimal
Some men are not a fan of having a full beard, thus a French beard or a goatee only on the chin area is minimal yet the best way to rock a patchy beard. However, they'll have to make sure that they keep the sideburns clean at all times.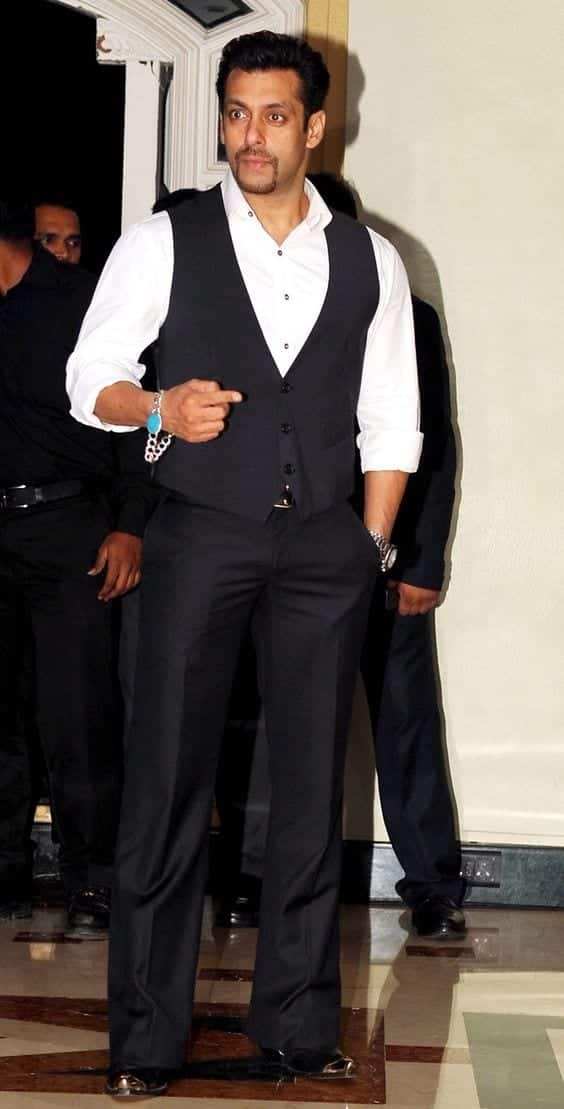 11 – The Easy Solution for Young Boys
Young boys usually complain regarding the growth of their facial hair, but also want to keep a beard so they can achieve a mature look, for them we suggest keeping a medium stubble as it is the easiest way to look mature and impress others!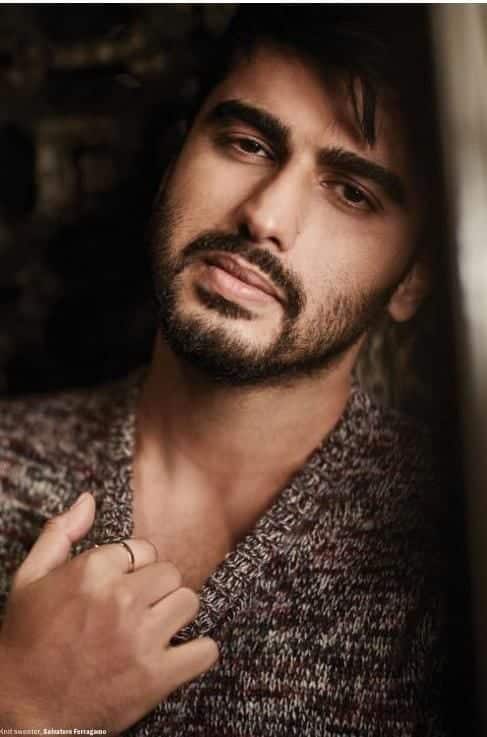 10 – The Gentlemen's Stubble
There is a whole debate that goes on stubble beards, whether they look nice or not, or whether gentlemen can pull it off or not. Well, we say yes gentlemen can easily pull off stubble beards but they have to ensure that their stubble (be it short/ medium or long) is tamed and trimmed at all times.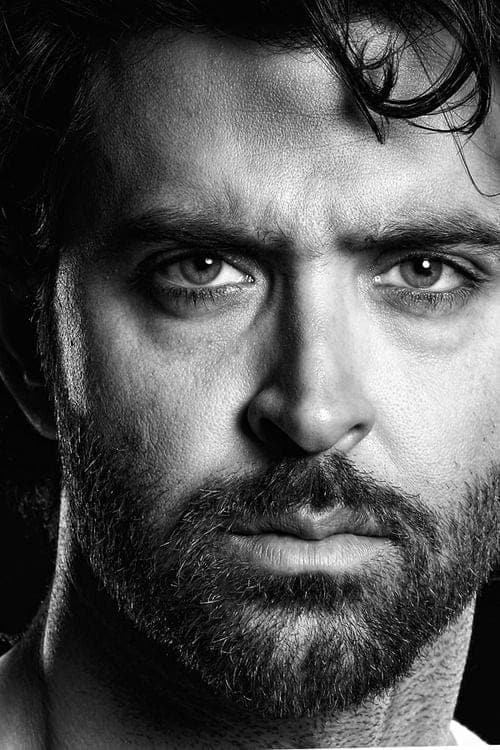 9 – Patchy Beard for Young Indian Boys
Young boys can also benefit from this beard style. They can keep a patchy beard but as they don't generally have bushy hair so they can keep it short. This is ideal for college-going students.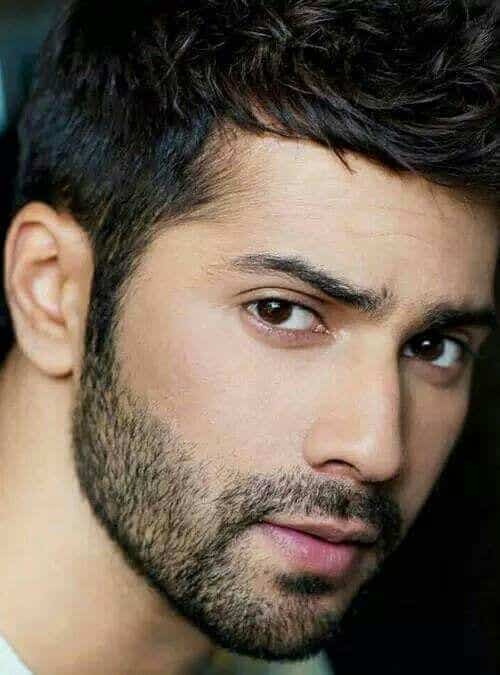 8 – The All-Time Classic Look
For men who want something which will look best at all times, a simple medium beard is the ideal facial hairstyle that can be carried, no matter what age and what occupation you have!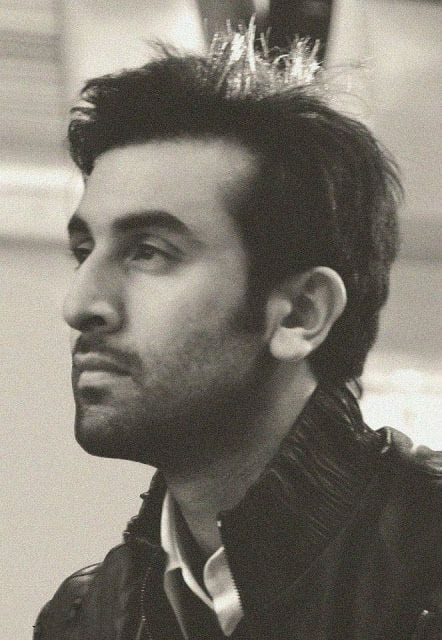 7 – The Cool Dude
Men can experiment with their dressing, wearing plain shirts over denim and adding colorful scarves can give them charm but for the additional charm, they must have a rugged look to their personality which can be added by having a patchy beard.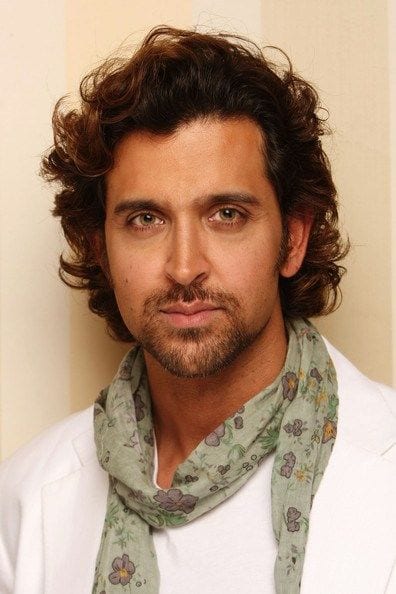 6 – The Goatee Beard
For men who remain confused about which style will suit them, especially in an Indian culture where a drastic change may not be accepted easily, a plain goatee adds instant magic. Do check out this collection of Celebrities' Goatee Styles for more inspiration.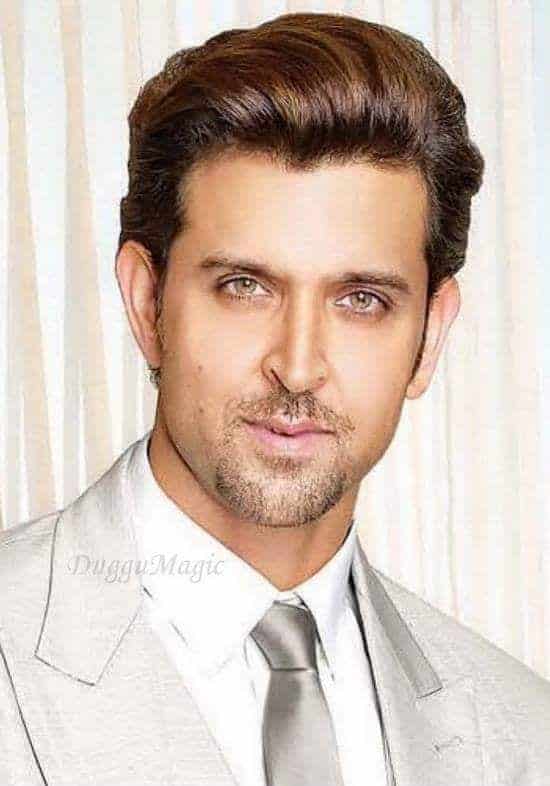 5 – The One Side Disconnected Hair with The Beard
College or school-going boys can also benefit from various haircuts which can also enhance their bearded look. One side disconnected haircut can add charm yet it keeps the look subtle.
4 – The Rugged Look
Many men can benefit from this rugged look, which includes medium-length hair with a beard and a disconnected mustache. This look is the most admirable by women. Here are some Rugged Outfits for Men to go with this style.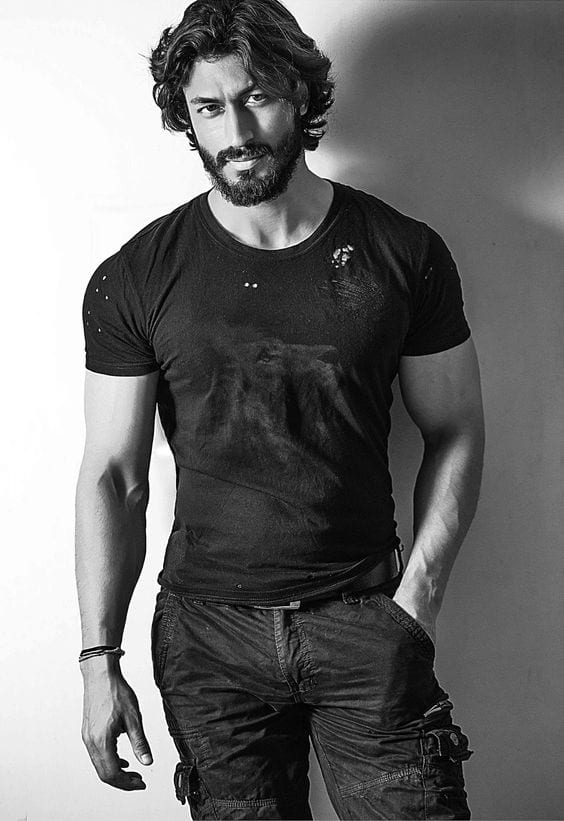 3 – The Softer Look
For all the men who want to appear softer and not look very harsh – they can opt for the type of beard which has a connected mustache, the key trick is to add a mustache to your French beard, thus giving an image of a softer look.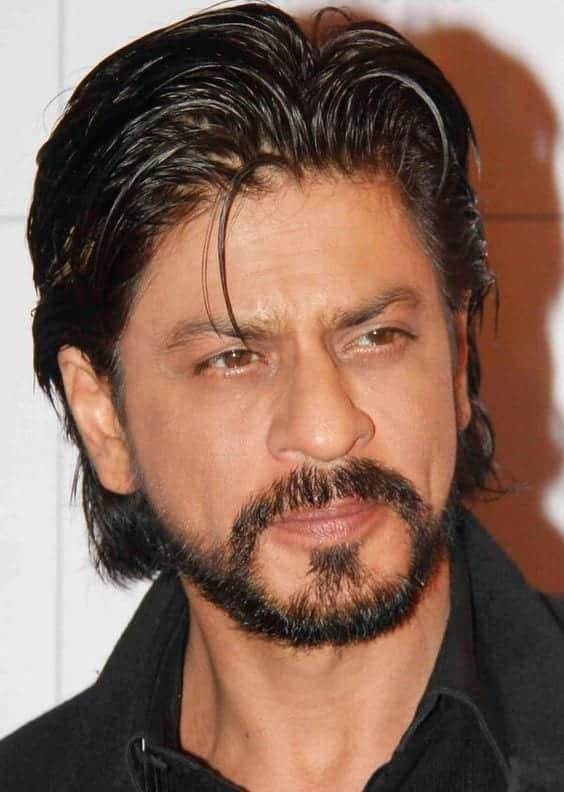 2 – The Wedding Guest
As a guest, you also need to look tamed down and very well composed, make sure that along with your dressing your facial hair also looks that way. Opt for a short stubble which can go well with your overall look. Check out these Semi Formal Wedding Attire For Men.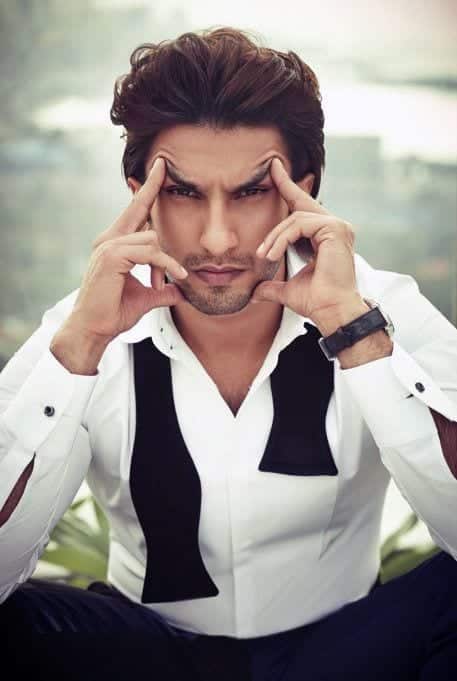 1 – The Patchy Winter Beard
Winter brings a lot of difficulty for those who are low maintenance and need styles and ideas which are easygoing. For men like these, a short full beard with a disconnected mustache is the ideal style to carry around, which will make them look attractive along with being well composed!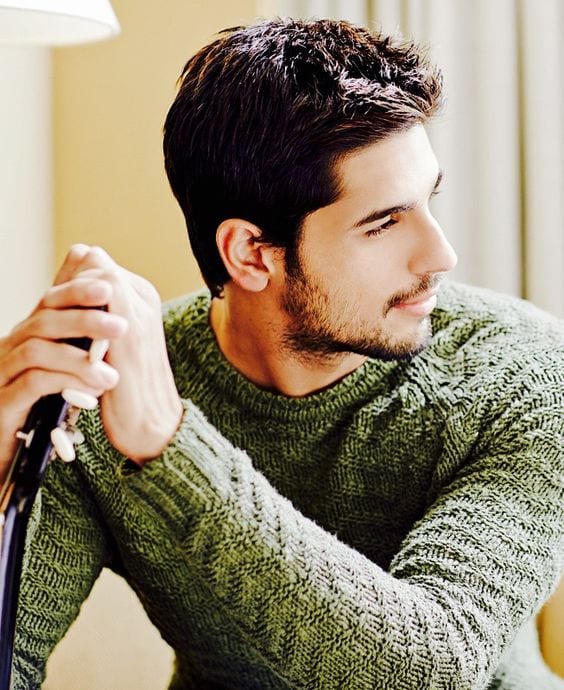 Summing Up
Don't beat yourself up. Having a patchy beard doesn't make you unattractive. There is proof as many attractive celebrities are okay with their beards being patchy – with Keanu Reeves, James Franco, and Johnny Depp, to name a few. Sometimes, you just have to feel good in your own skin. And don't forget to smile.
FAQs
Q. How can my patchy beard look thicker?
A. For starters, head to your barber and let them know that you're trying to grow a beard. Your barber can help accentuate your cheek and neckline by styling your beard to a more uniform length. Some products like styling balm, boar hair brushes, and sea salt spray can help, as well. But always do your research before buying anything that sounds "too good to be true." Don't let them take advantage of your insecurities about your patchy beard.
Q. Does minoxidil work for beard growth?
A. Important reminder: talk to your doctor first before going with this option. Minoxidil is also known as "Rogaine." GQ said that the generic minoxidil is now available over the counter and is also quite affordable. To apply, drop it onto your scalp once or twice a day.
Q. What is biotin?
Biotin has been proven to help strengthen hair and fingernails. Taking it as a supplement can improve your hair growth, especially if your diet lacks biotin.
Q. Is it okay to shade in my patchy beard?
A. Yes. In fact, Trendspotter suggested men consider using an eyebrow pencil to fill in and disguise smaller patches of beard. For one, ladies have been doing this for years to get their desired brows, so why shouldn't the gentlemen do the same?