Outfits with Velvet Bags-Handbags are the one thing that have never been out of fashion. For women, handbags are much more than an accessory that they need to carry their things in. They are usually very picky while choosing a handbag for themselves and end up buying a lot of them! Coincidence? I think not.
Considering how beautiful and chic they look with almost all kinds of outfits, women always love treating themselves with handbags. We can say with certainty about handbags that a beautiful one can boost the style, whereas a dowdy one can ruin the overall look. This is why it is crucial to carry a bag that is elegant and trendy. Over the past years, handbags have never left the fashion trends, and instead, we now have a wide variety of bags of all kinds of materials, colors, and designs. The vastness of the sea of handbags is endless, in which you can find any bag of your choice and liking.
Nowadays, clothes are becoming more and more minimalistic and simple. The only way a woman can stand out from the crowd and make their outfits look better is through accessories such as handbags. Thus, choosing a handbag is usually a tough decision for them, and it takes a lot of time and thinking to conclude what bag they want. Since bags have become a symbol of fashion and status for women, they are popular among all age groups and classes, be it young or old. Moreover, handbags also come in very handy while carrying many everyday items around because not everyone wears jeans, and not every pair of jeans has spacious pockets. So, most women carry a bag to store their everyday products.
How to Wear Velvet Bags Elegantly
Velvet bags hardly ever miss the mark of leaving an impression. They enrich the beauty of every dress and are very in vogue these days. Velvet bags not only elevate your outfit to a whole other level but also give you an air of uniqueness and splendor. These bags are so fashionable that teenagers and youngsters are constantly hoarding them in every color and design that is available. Since the fashion radar is on them, let's have a look at ways you can rock these velvet bags with your attire. If you follow these few tips while styling your velvet bag, we are sure you will soon be known as the next fashion diva among your friends and family. People will be coming up to you for fashion advice and tips. And trust us, nothing feels better than the validation that we didn't even know we need!
Whenever there is a new trend, there are things to keep in mind when incorporating it into your outfit. You do not want to go overboard with it and not underwhelm it. Here are some tips in this regard that can be of help to you
Don't overdo the look and end up looking like you're trying too hard.

With your velvet bag, only one other clothing item can be of velvet to not put a lot of velvet items in your outfit.

Choose color combinations that go with each other. This will accentuate both your bag and your outfit in all the right ways.

Don't be afraid to try new bags and new ways to style them with different outfits.

Velvet bags go amazingly well with fall-themed outfits because they radiate autumn vibes.

Do not pair a brightly-colored velvet bag with an already bright dress.

Keep in mind the color contrasts of your bag and the outfit, i.e., a bright bag will go best with a dull-colored outfit.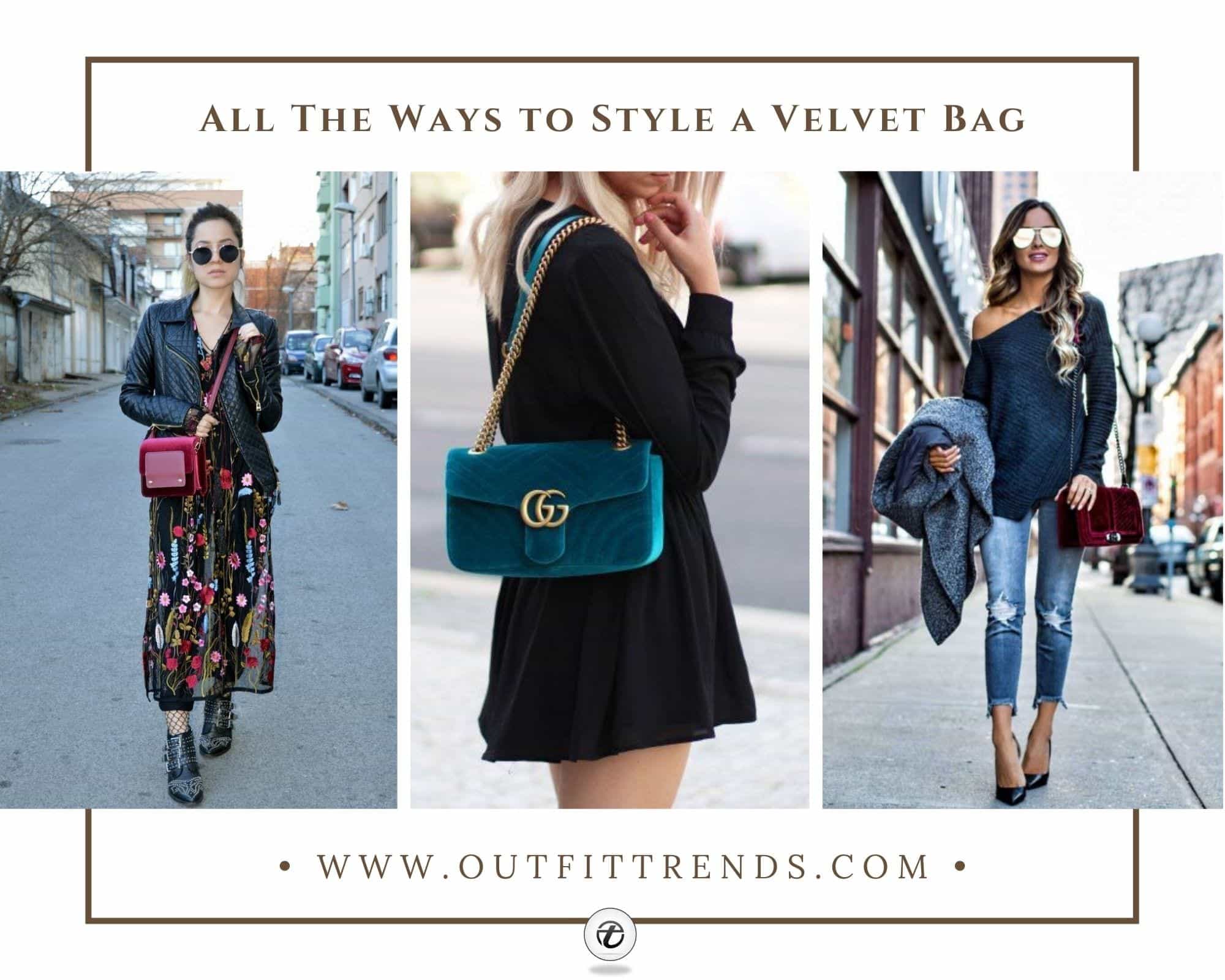 ↓ 20 – Off-Shoulder Shirt with Velvet Bag
Off-shoulder shirts give a delicate look. When paired with ripped jeans, they bring a balance between delicacy and toughness. Adding a velvet bag to the look is like mixing a spoonful of sophistication. This makes for a versatile appearance that maintains the right amount of sass. For more ideas on carrying the trending bags to work, check out this complete guide on How to Wear Clear Bags and Purses to Work.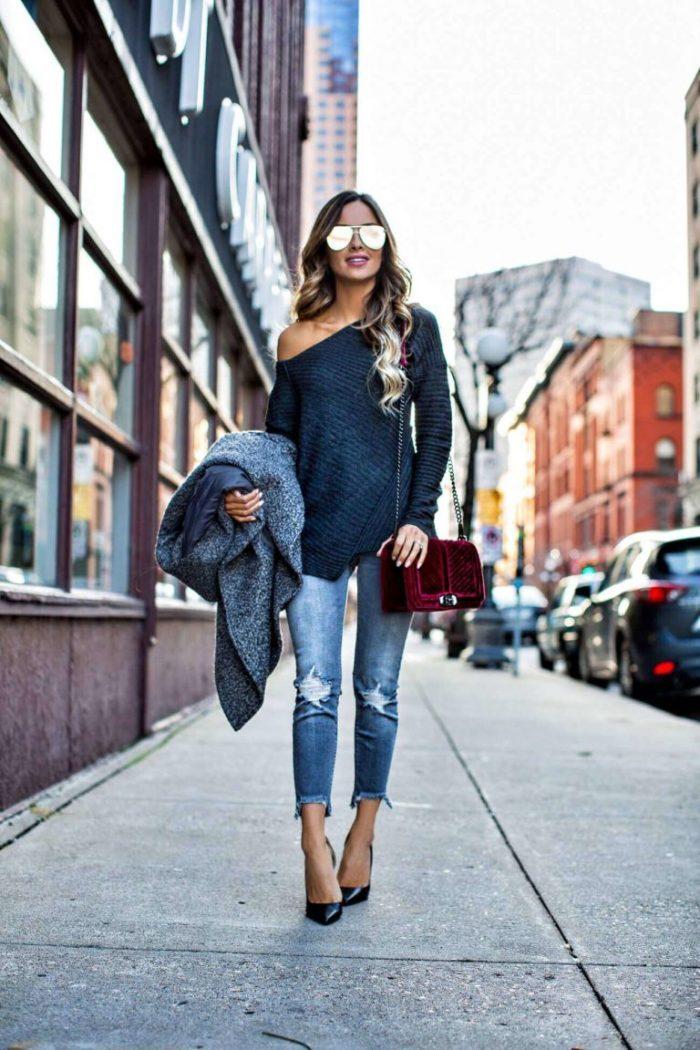 ↓ 19 – With a Velvet Dress
One would think double velvet could go wrong. But it won't if you pull it off right. A short velvet dress that shows a good amount of skin looks lovely with a velvet bag. It gives a lush and vibrant appearance that never fails to seize hearts. Get more ideas from our last post on the different Ways To Wear Velvet Dresses Stylishly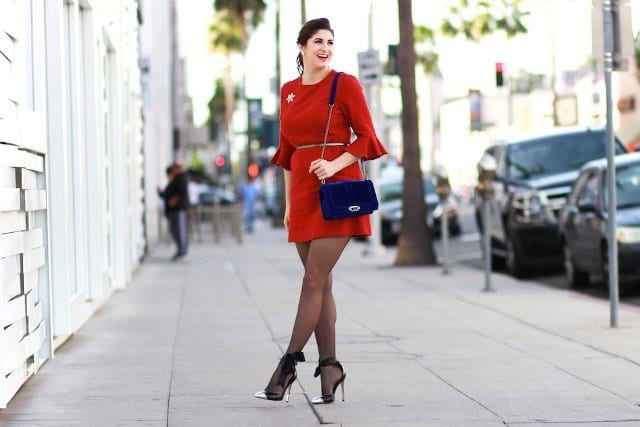 ↓ 18 – With Velvet Shoes
You would have heard what they say about shoes and bags; that one should match both of them. Velvet stilettos and a velvet bag together look very chic. Try this look; you are bound to make a style statement. Since velvet is indeed the classiest fabric on Earth, here are some Cute Outfits with Velvet Leggings.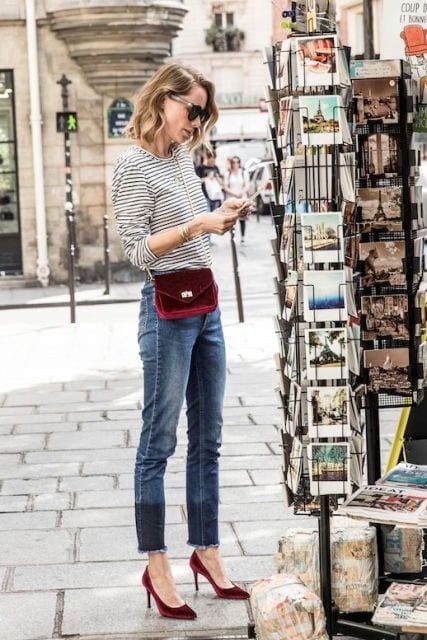 ↓ 17 – With a Velvet Blazer
A velvet blazer and velvet bag can look extremely glamorous together. Make sure the colors of both complement each other. This look is also recommended for day to day office wear and formal meetings as it gives you a very formal aura. You will attract a lot of positive energy towards yourself and stand out in a room of people with a good outfit and a velvet bag.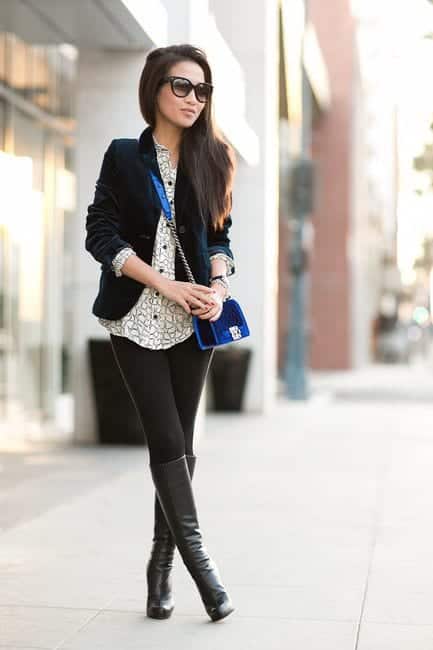 ↓ 16 – With a Velvet Hat
Taking a trip back to the past when the royal families would sport velvet attires and accessories. Wear a velvet hat and pay tribute to those days. Combined with a velvet bag of a contrasting color, you'll surely turn heads your way. Here are 22 Ideas on How to Wear Hats with Different Outfits for a gorgeous hat look like this.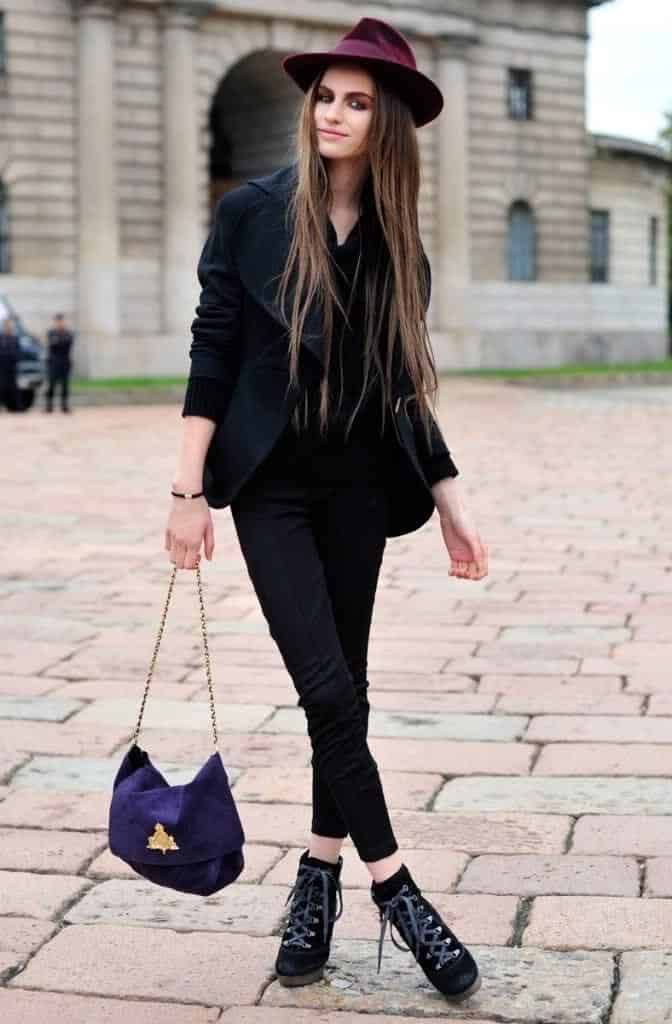 ↓ 15 – With a Velvet Shirt
Take the vintage vibes further and blend them with your ultramodern style. Don on a velvet shirt and carry a velvet bag with it. You'll look chic and impress people with your style.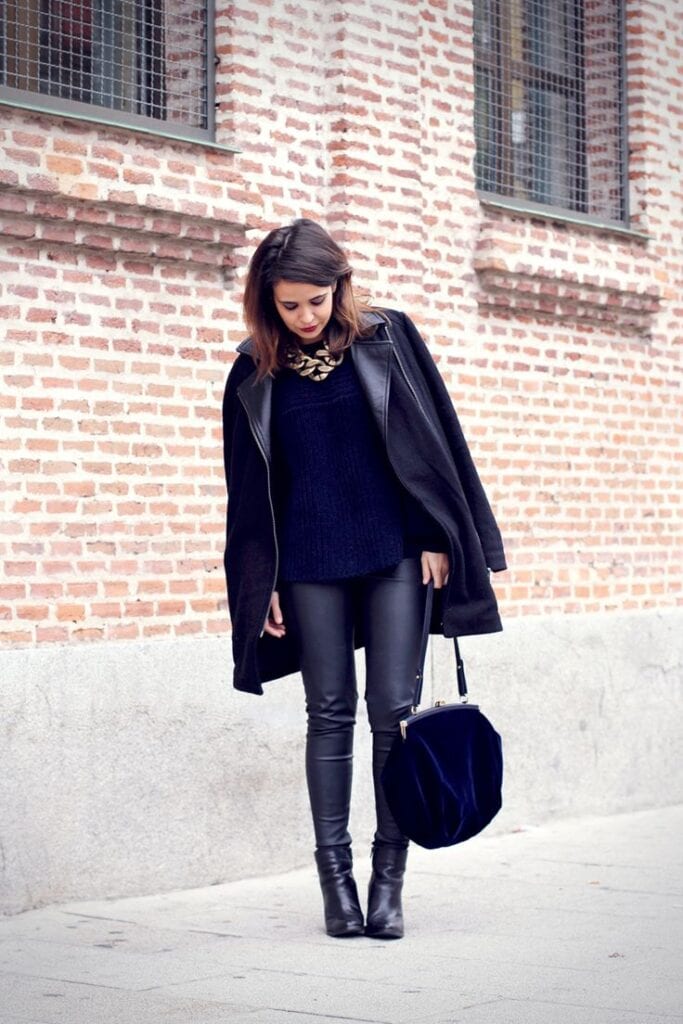 ↓ 14 – With a Velvet Pullover
For a trendier look, throw on a velvet pullover and sport a velvet bag with it. It looks extremely gorgeous. The velvet pullover is one of the most fashionable clothing items of the century and should have a place in your wardrobe. Can't get enough of Velvet? Check out these awesome Velvet Outfit Ideas.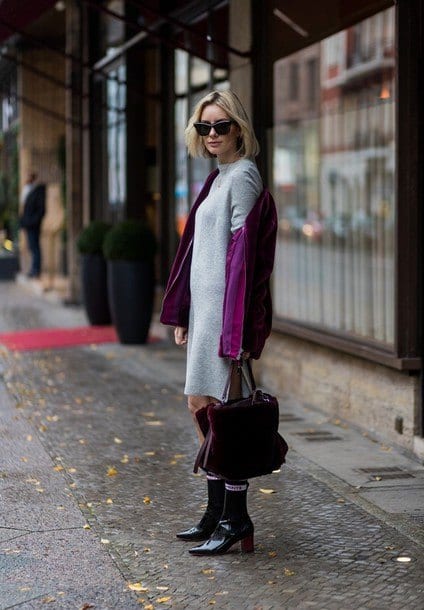 ↓ 13 – With a Flannel Outfit
The flannel's comfort, combined with the lush beauty of the velvet bag, makes for a very snazzy appearance. Pair the two together for a cozy yet enchanting look. This look is most famous among tourists for its comfort yet aesthetic outlook. Wear a pair of shades with this look to make your outfit of the day look even more amazing as you travel around cities taking photos for the gram!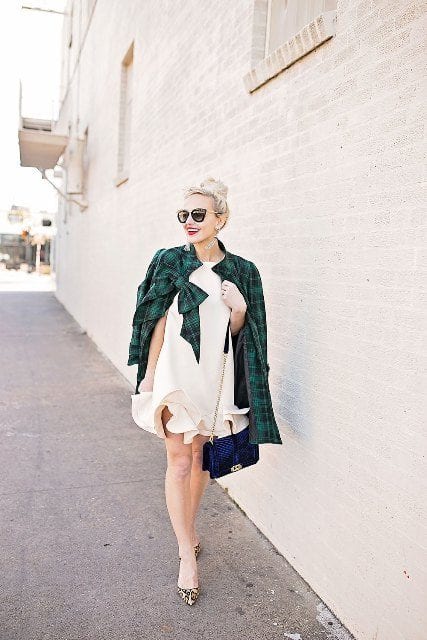 ↓ 12 – With a Fur Outfit
For a change, make magnificence the aim of your look. Fur and velvet together can give you your desired style. Together, but in minimal amounts, they look classy. Don on a fur coat and dial a notch up on the glam by carrying a velvet bag with it. If you're a fan of fur outfits, then what you need most this winter is a fur vest; here are the most amazing Fur Vest Outfits.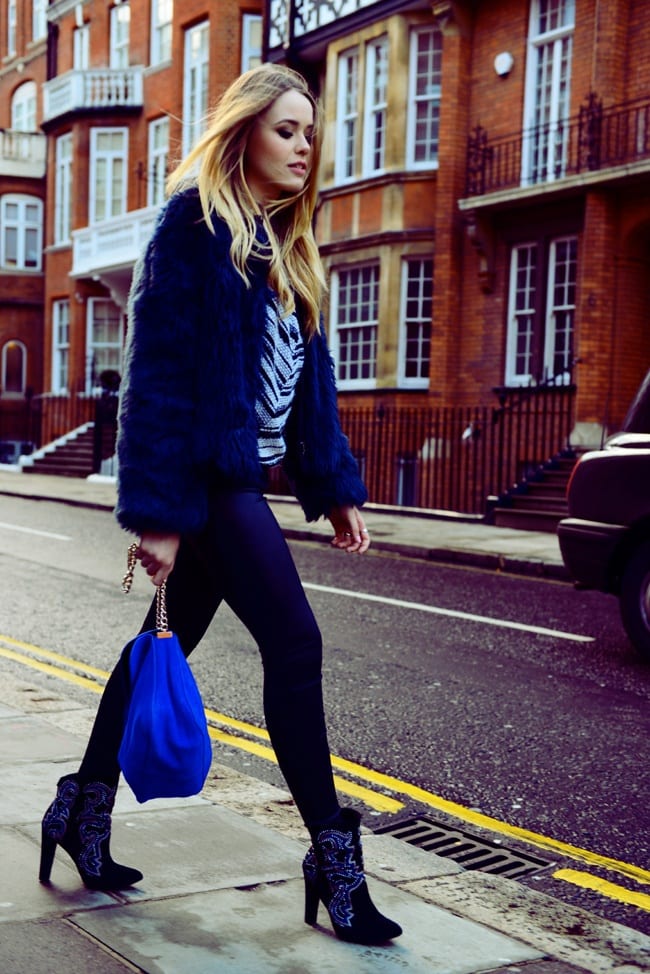 ↓ 11 – With Long Skirts
Long skirts are a symbol of elegance if worn correctly. Make them look even more stunning by carrying a matching velvet clutch with a long skirt. This look is feminine, dainty, and elegant. It looks best at day-time weddings or engagement parties. With a cute top and a matching velvet bag, this outfit will be a show stopper for whatever event you are going to. If you love wearing skirts, don't miss out these Ideas on How To Wear Skirts For Work.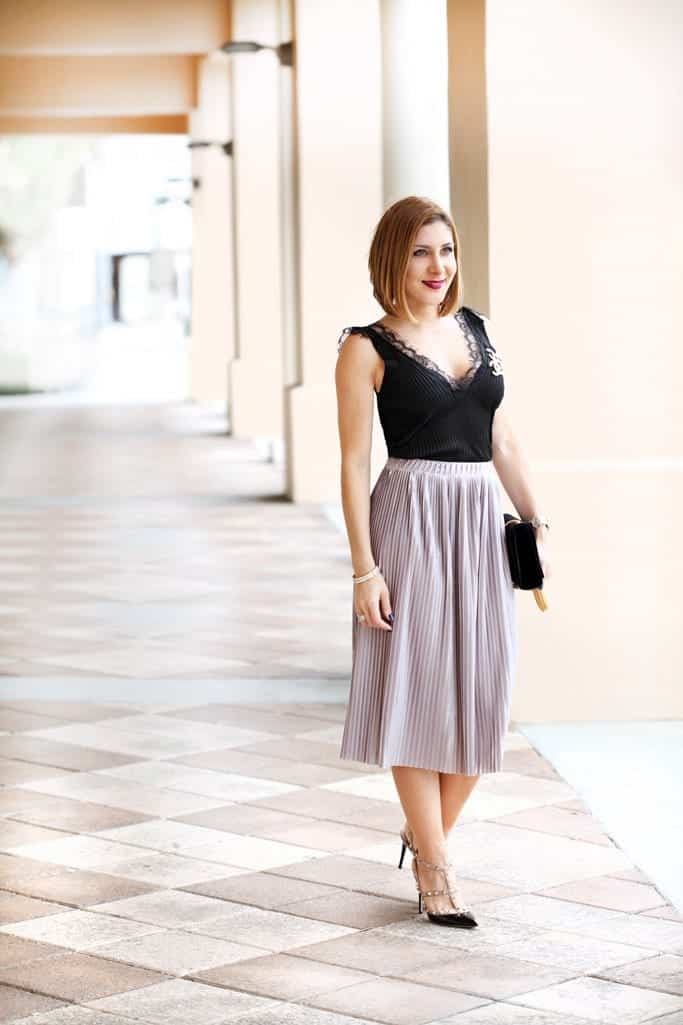 ↓ 10 – With a Long Coat
Rewind to the era when the British would rock the long coats majestically. Enhance the style by carrying a velvet bag. Long coats are one of the winter essentials so if you're confused about how to wear them with a new look every time, check out here the best Ways to Wear Long Coats This Winter.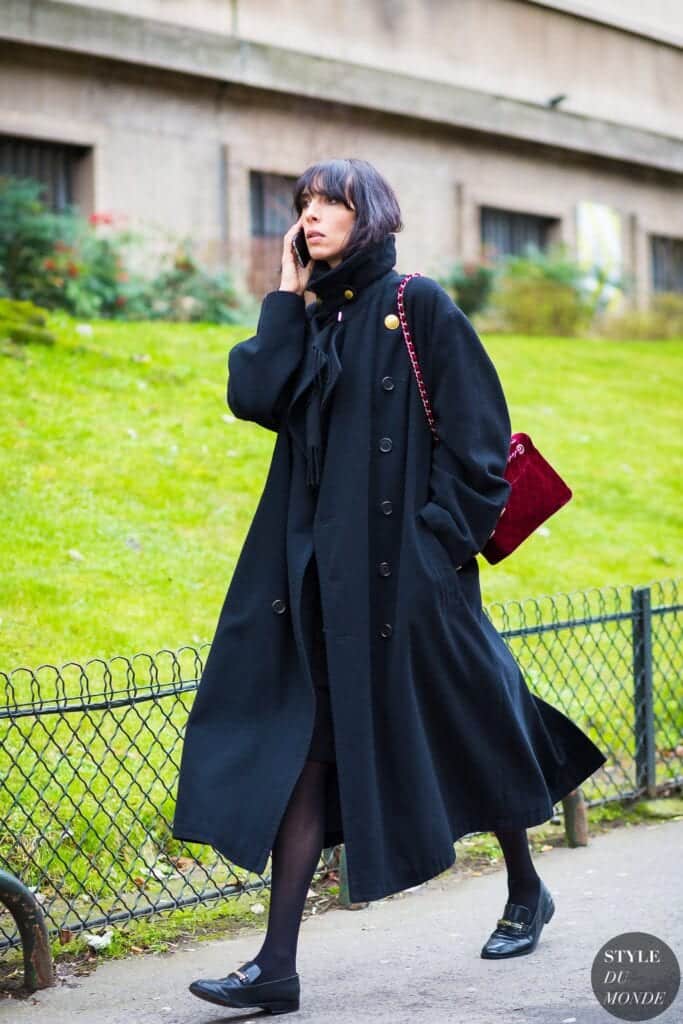 ↓ 9 – With Skinny Jeans and Printed Top
Skinny jeans are so popular these days that they always pop up somewhere when we talk about fashion. Rock the skinny jeans with a velvet bag and look even sharper!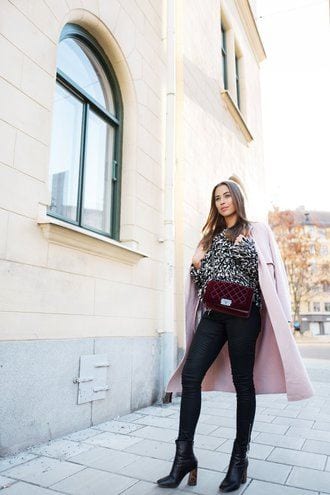 ↓ 8 – With Leather Boots
The velvet bag must be carried by you at least once while you are wearing long leather boots. The pair is a smart and exotic one that always wins. This look is most recommended for the winter season. The velvet bags also scream winter and give you a charming and fashionable vibe. I also recommend that you go through these Outfits with Leather Jackets.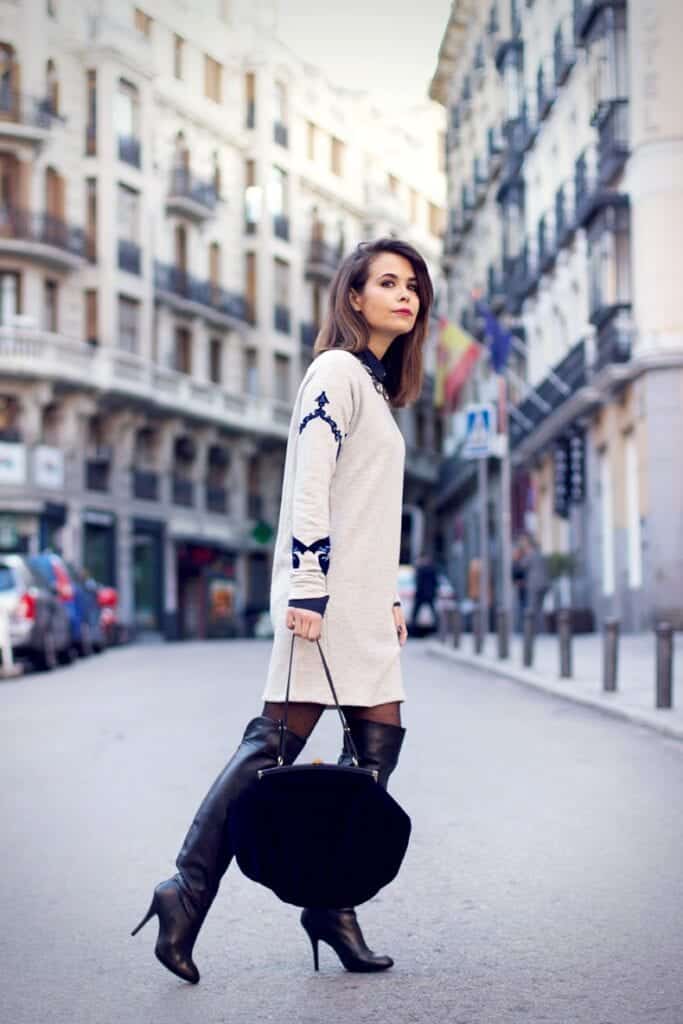 ↓ 7 – With Leggings and Jacket
Crossbody velvet bags are easy to carry and look extremely grateful too. With leggings, they look modish and chic. This look will look best with a soft teddy coat or a fuzzy jacket that will keep you warm and make you look on top of your fashion game.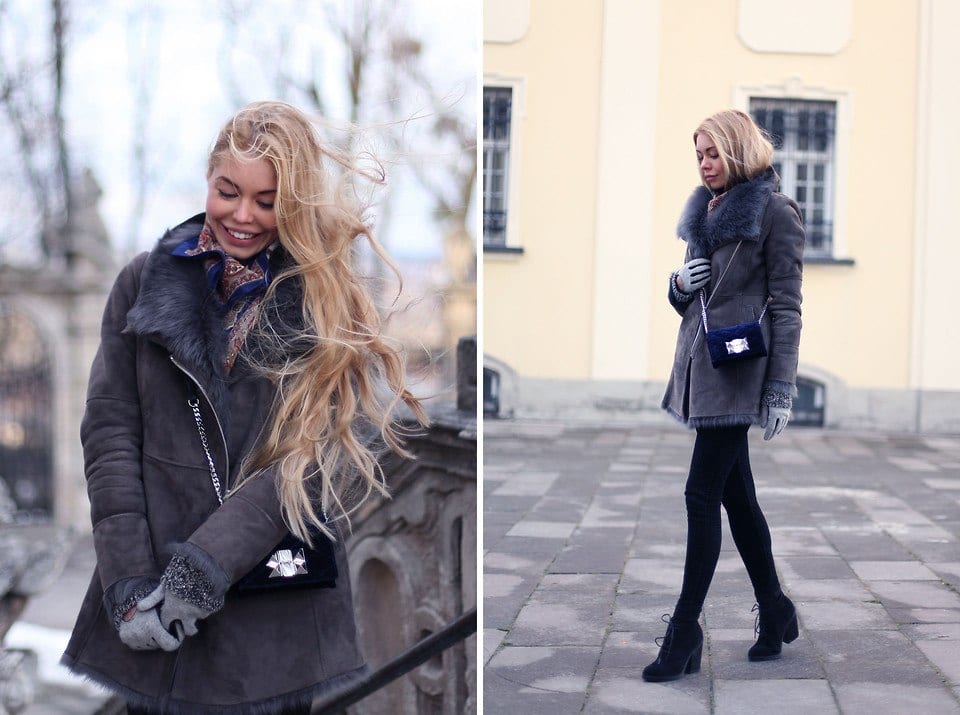 ↓ 6 – With Animal Print Outfit
Animal prints are an all-time favorite. They look fun and fancy. Combined with a velvet bag, the look is even fancier. Animal prints are timeless, so do have a look at these Cute Animal Print Fashion Outfits for Women this Season.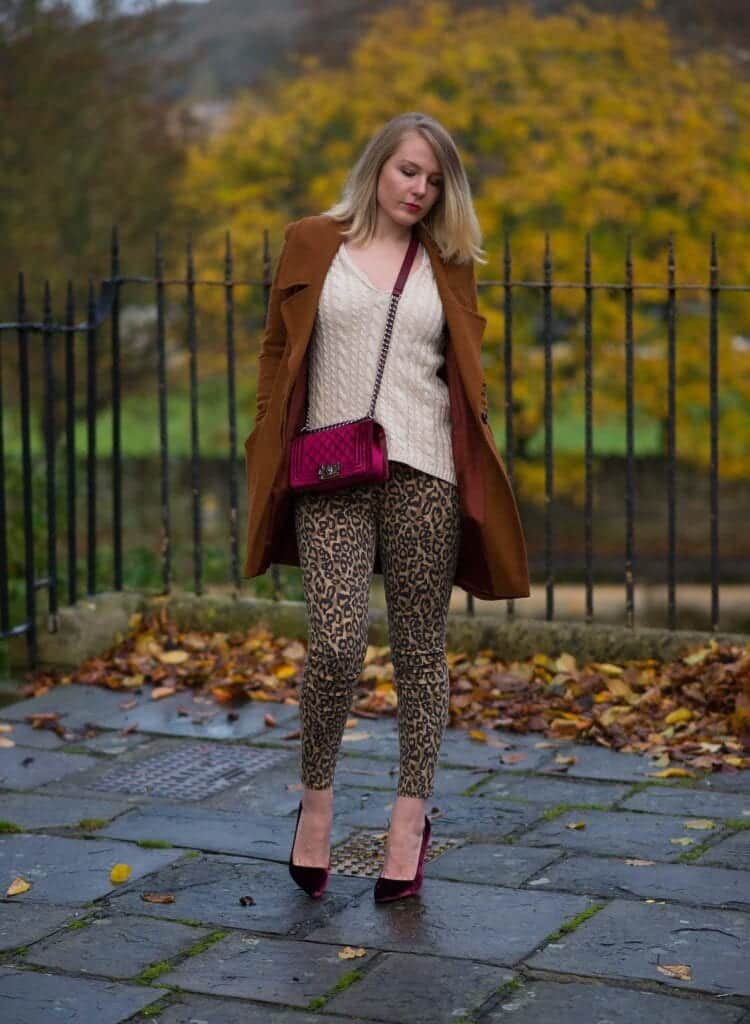 ↓ 5 – Workplace Outfit
Offices are where one should look sober yet sophisticated. You can go for a smart and decent yet fashionable look. Add a velvet bag to your work attire to amplify the style.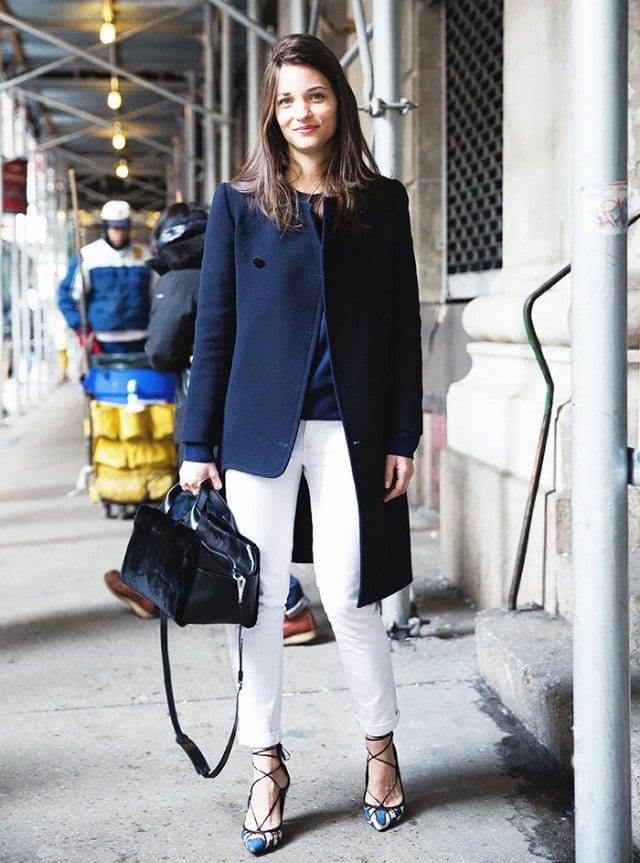 ↓ 4 -Party Outfit
Party with the velvet bag. Wear a cool and funky outfit if you want or something simple yet trendy. Wear a velvet bag with the dress of your choice for a pinch of royalty.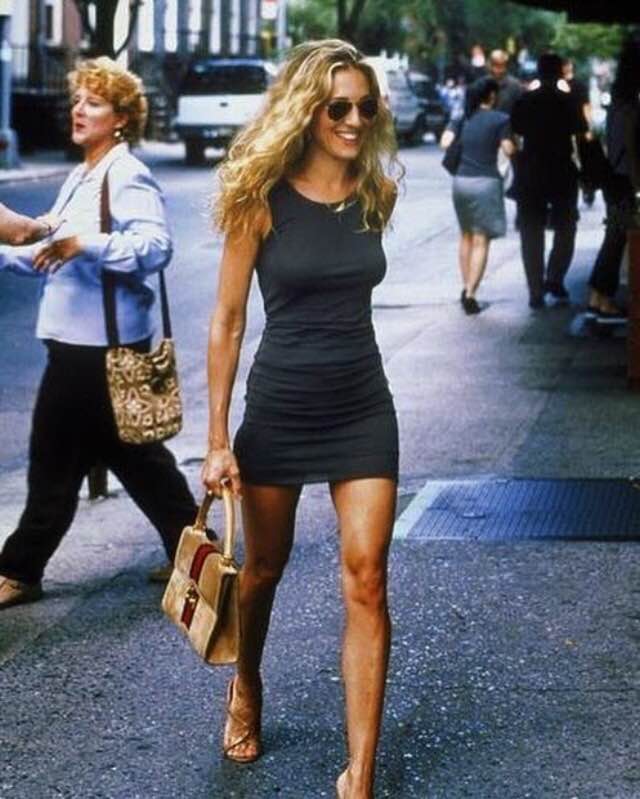 ↓ 3 – With a Casual Outfit
You can rock the velvet bag with a casual outfit as well. Wear what you usually do and carry the velvet bag for added style. A black velvet bag would look perfect with blue jeans and a black jacket.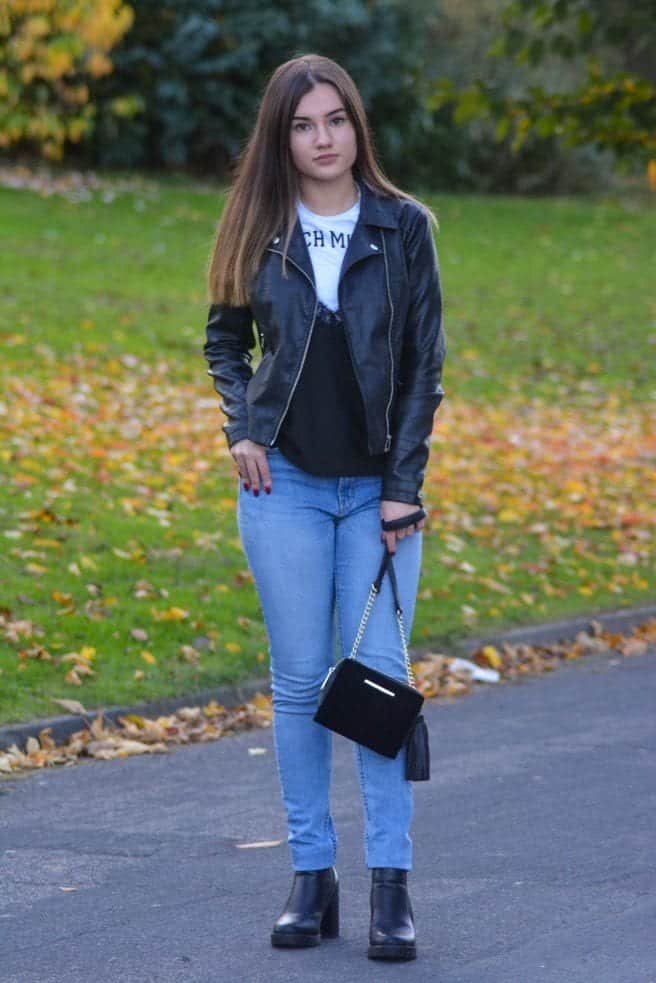 ↓ 2 – Best Velvet Handbag Colors to Buy
No matter what color, velvet never fails to look posh. Among dark colors, deep greens, bright pinks, cool and royal blues, striking reds, maroon, black and brown look very appealing. Among lighter shades, tea pink, sky blue, and camel color look very stylish. But one color that looks exceptionally stunning is Fuchsia. This reddish-pink is one that is eye-catching and looks very pretty.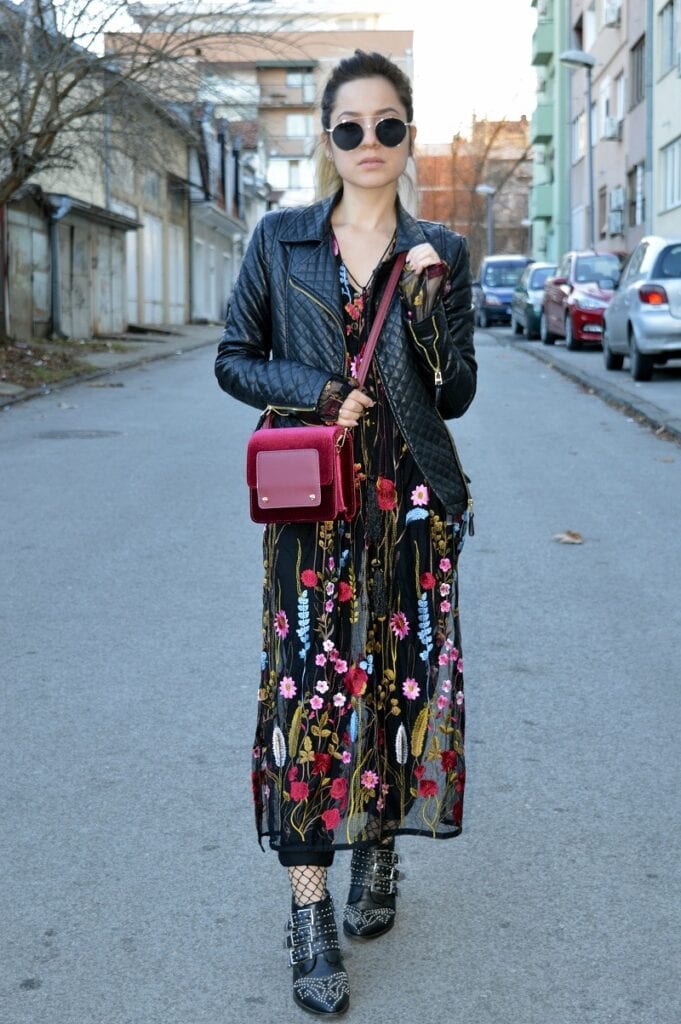 ↓ 1 – How to Carry a Velvet Bag with Style
For the ultimate stylish look, be yourself. Make sure your color play is on point. Experiment with different styles. Don't just follow the trend; set it!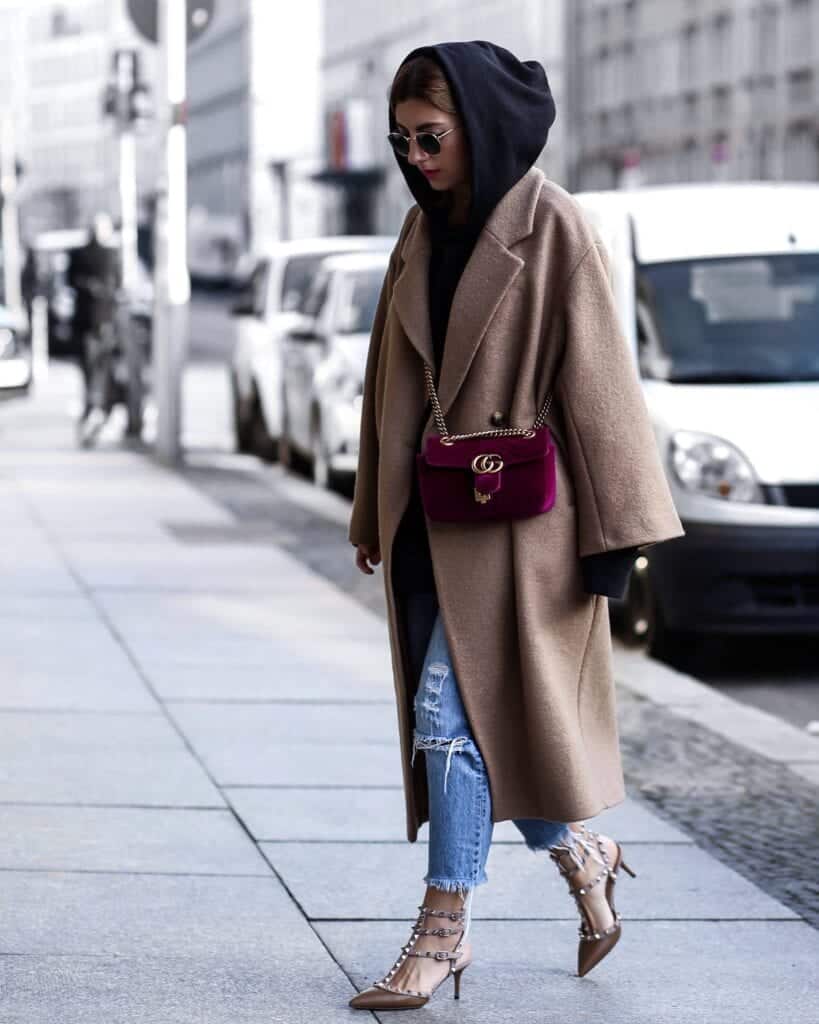 Frequently Asked Questions
Questions that most people have regarding velvet bags and their correct use in outfits as well as things to consider before buying one:
Q.

Where to buy velvet bags from?

A. Here are some of our favorite places to shop for velvet bags, along with an estimated price range:
Rebecca Minkoff – Starting from USD 270
Chanel – Starting from USD 4400
ASOS – Starting from USD 25
Bloomingdale – Starting from USD 200
Kate Spade – Starting from USD 220
Q.

What should I look for the most in a velvet bag?

A. After your favorite design and color, the thing that should be focused upon the most is the bag's quality. If the bag is of good quality, it is likely to last you a good number of years, whereas a bag that is cheaper in price, as well as quality, may not stand the test of time and leave you alone quite early.
Q.
What to wear with velvet handbags?
A. Fancy velvet bags go great with simple fitted knee-length dresses and also with simple or floral jumpsuits. Other than that, crossbody velvet bags go great with simple white tees and jeans or a casual outfit consisting of a jacket or hoodie. They also look great with long coats and jackets.
Q.
When is the best time to wear a velvet bag?
A. There is no such thing as the best time to wear a velvet bag. You can wear it whenever you want. But there are a few things you should consider before accessorising your outfit with a velvet bag.
Always consider the occasion and carry a bag accordingly. A dainty velvet bag with sequins would look great with a wedding outfit and a large handbag would be suitable for casual occasions. If you a young girl and planning to head out for a quick lunch, you can go with a velvet cross body bag or ribbed bag. In short, you can wear it everyday, but the style and size should suit the occasion, timing and your outfit.