Outfits with Ankle Strap Heels. All the fashionistas out there know how sexy ankle straps look and the best thing is they comes in high heels stilettos, platforms, single sole and chunky heels too! So everyone has a choice to stay in their comfort zone and still look chic.
This summer, wear them our way and let others follow you for your fashion sense.
How to Wear Ankle Strap Heels Stylishly
↓18 – How to Wear Ankle Heels with Rompers
When it is summers, we need to feel free in our clothes because anything too fancy can be very uncomforting. So this summer dig into your wardrobe for those super comfy rompers you always adored (but didn't  dare wearing them) and wear them with chunky heels ankle straps sandals. Viola! the perfect vogue look! Also have a look at these awesome Girls Summer Home Wear for ideas on cute outfits that you can rock at home.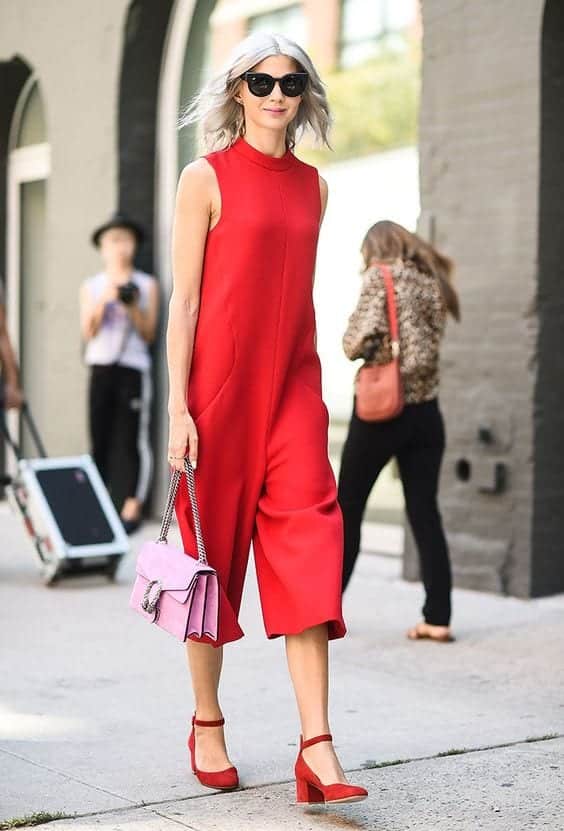 ↓17 – Cute and Sexy Dress for Date
You want to enjoy your date without going through a hassle of dressing up too fancy? Well, how about a cute short flared skirt in neon hues with a plain, crisp cotton blouse? Adorable, no!? Don't forget your sexy printed ankle strap high heels and a cuff for your wrist.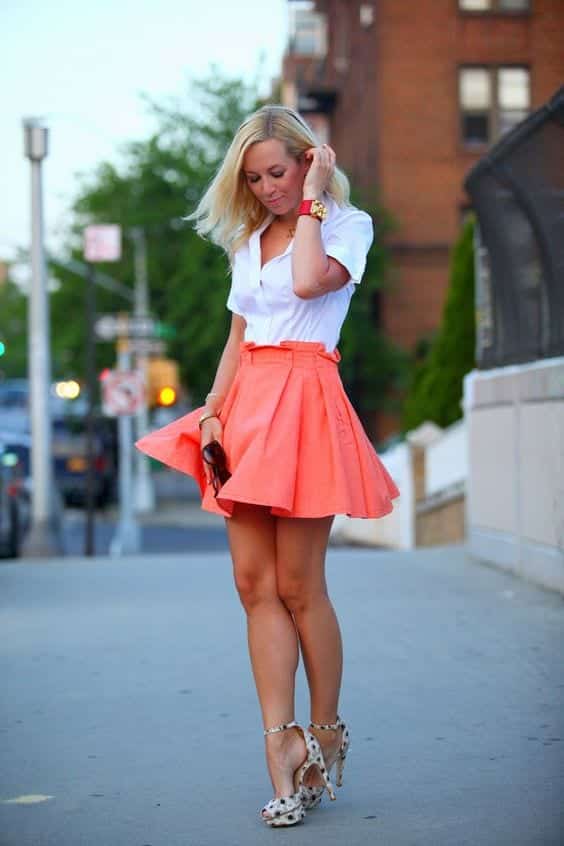 via
↓16 – How to Wear Ripped  Jeans with Ankle Straps
As ripped jeans are all the rage these days, trust us, when we say pairing it up with a tank top and your ankle strap sandals will make you look like the actual model, ready for the runway! Here are 18 Styles to Wear Ripped Jeans for Teenage Girls.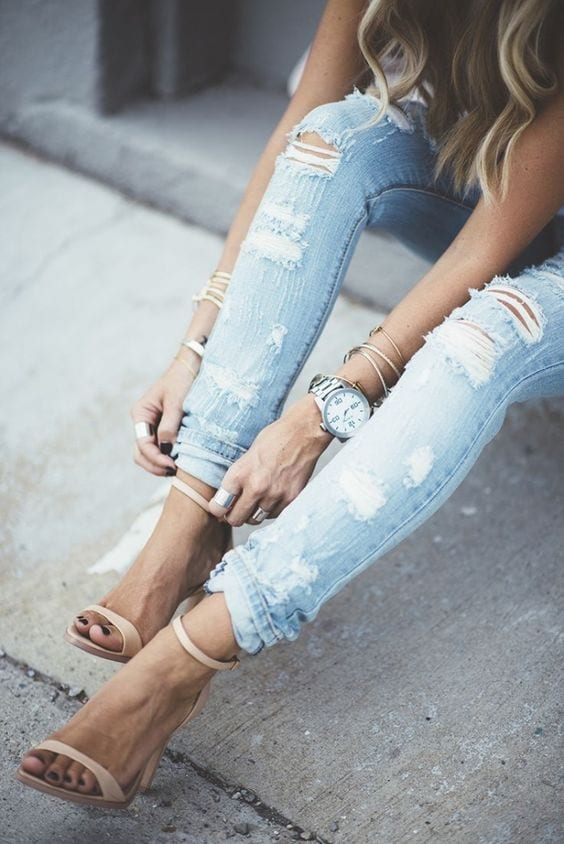 via
↓15 – Lacy Top for Perfect Girls-Day-Out
We all know when we plan a get together, it is mostly about the dress up and our accessories than just a casual, friendly chit chat. So, if you want to let everyone go gaga over your style, wear a simple yet very girly, lace top with khaki pants and pointed-toes ankle straps heels. Stud earrings will look lovely with the look.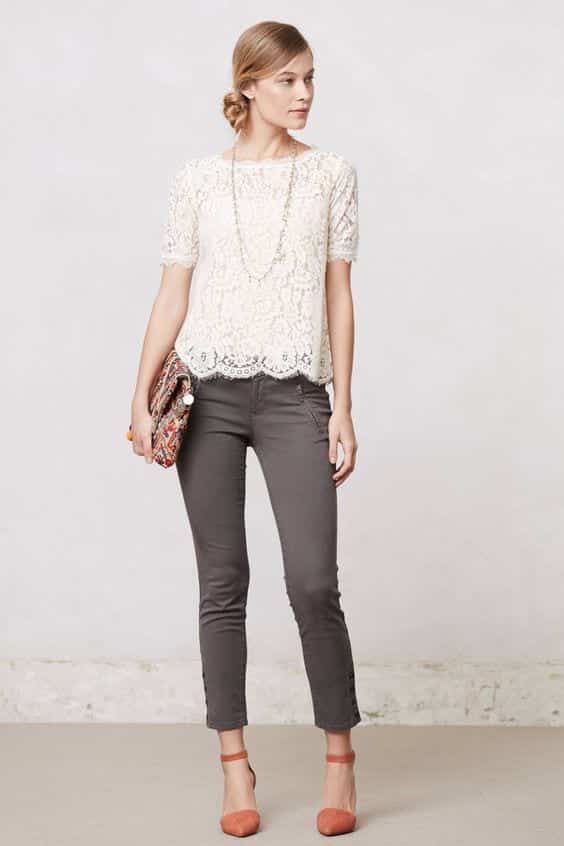 via
↓14 – What Hairstyle to Choose for Work Place
With this weather, it surely is a good news that short haircuts are in fashion. If you want to look cool at office without spending hours on your hairstyles, then cut short your hair and make side or middle partition, whichever suits your face cut. Wear a check shirt and, white cotton pants along with the leather ankle strap sandals. Wow, so voguish! Don't miss out these amazing Business Casual Shoes for Women.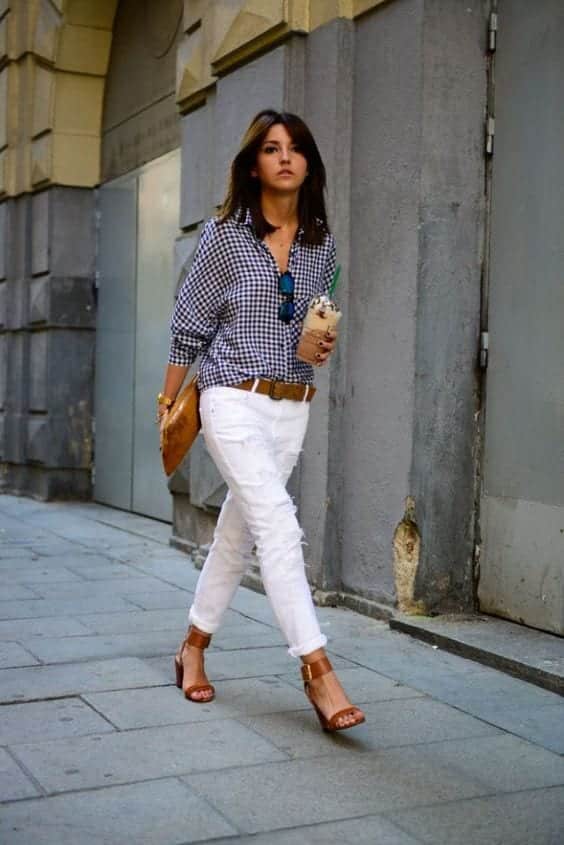 ↓13 – Dress Up for Dinner
Let the world see the real beauty that you are in a perfect silk frock or gown and wear the classy and super sexy pointed-toe ankle strap stiletto heels. Sparkly, dangling earrings will complete this elegant look.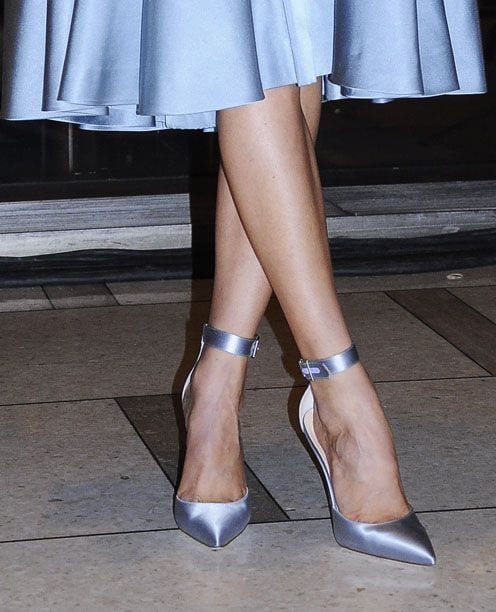 ↓12 – How to Wear Jeans with Ankle Strap Sandals
Jeans are for all the seasons, so why chuck them away in summers. Wear your loose cotton shirt in pastel colors, with your favorite jeans and block heels sandals. This is the perfect dress for those who like to look trendy but without compromising on their comforts. Here are 20 Best Pinroll Jeans Outfits for Women.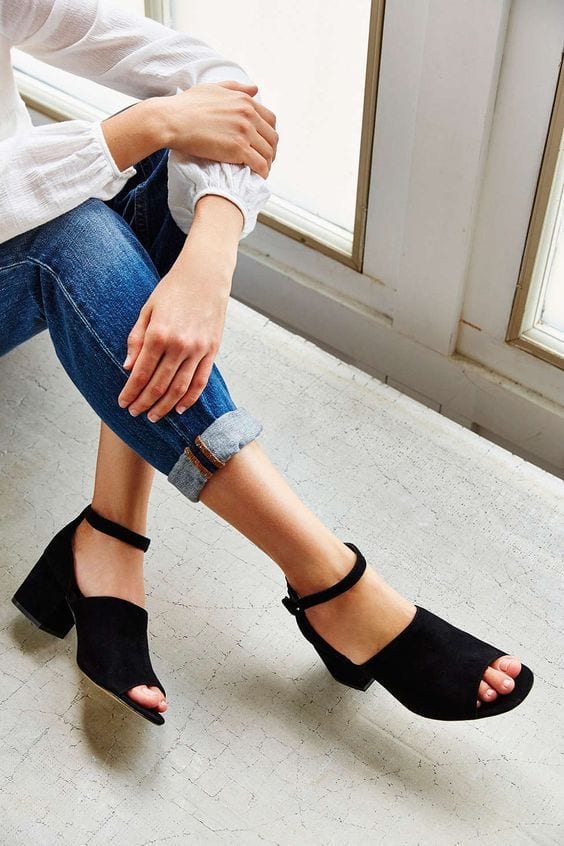 ↓11 – Street Style
This sultry weather requires you to stop wearing tight clothes and go for easy and loose dresses so that you can enjoy the summer breezes. Wear this off-shoulder short frock with high block heels ankle straps. Messy ponytail or a tight neat bun would look cute with this look.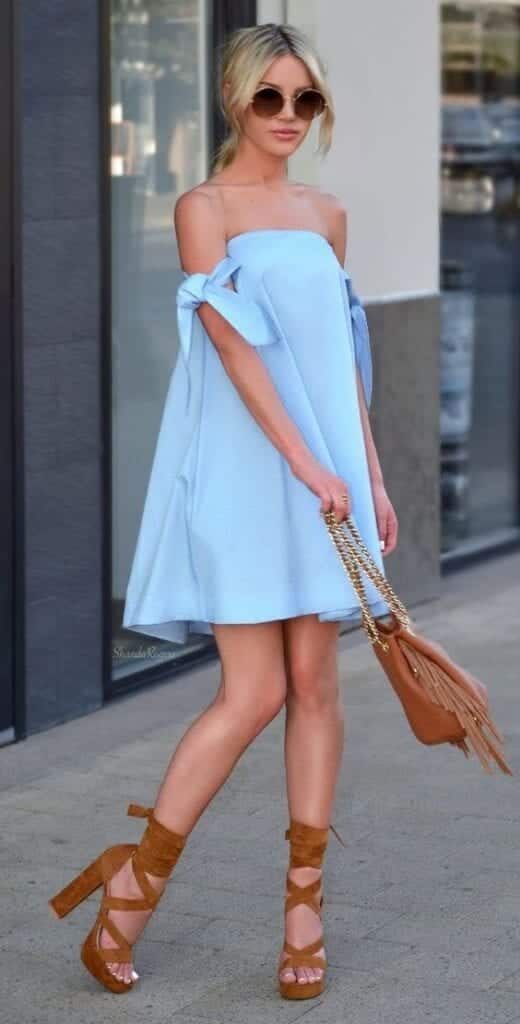 ↓10 – What Kind of Make Up to Wear this Summer
Hey ladies out there. The heat is high so don't bother to wear dark shades this summer. With this super stylish look wear nude shades of lipsticks and lip balms that accentuate your lips and keep them hydrated at the same time. Transparent ankle heels will look gorgeous with this off-shoulder dress. Here are 8 Basic Makeup Products Every Girl Must Carry all the Time.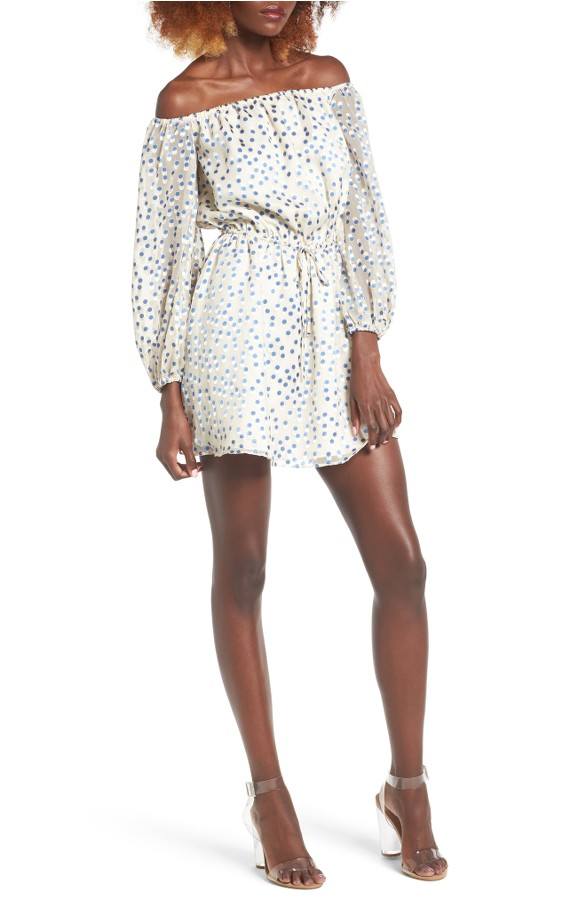 ↓9 – The Best Vintage Look
Girls, girls, girls,do you have your mamas cotton frocks that she must have worn in her teenage days? Well, if you do, what are you waiting for, wear them with the adorable ankle straps flats and tie a bandanna  to get the more vintage feel. Isn't is such a happy fashion.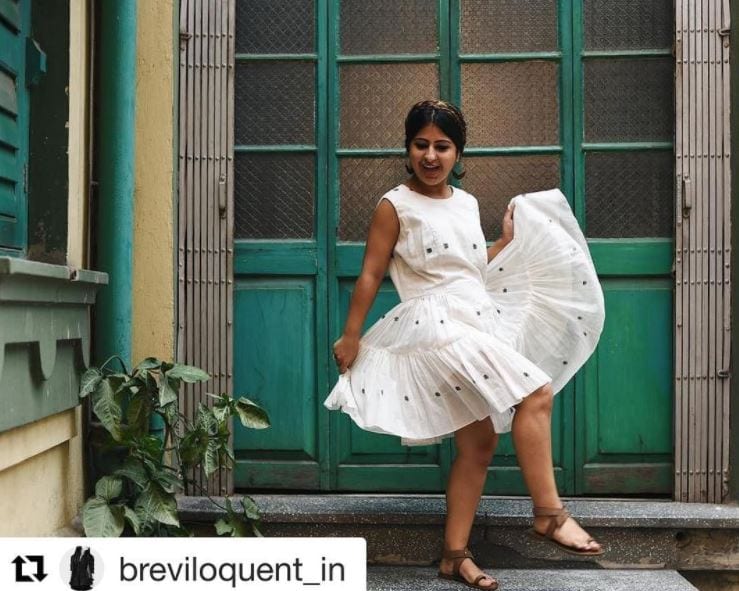 ↓8 –  How to Wear Strip Shorts with Ankle Strap Heels
If you have dozens of shorts but you don't know how to wear them outdoors, well we have a suggestion. Search for a striped one and pair it with an off-shoulder blouse, your nude ankle strap heels and you're all set to carry the stylish look. How about you curl your hair if they are long.Perfect! Also, have a look at these High Waisted Shorts Outfits for the best ideas and tips.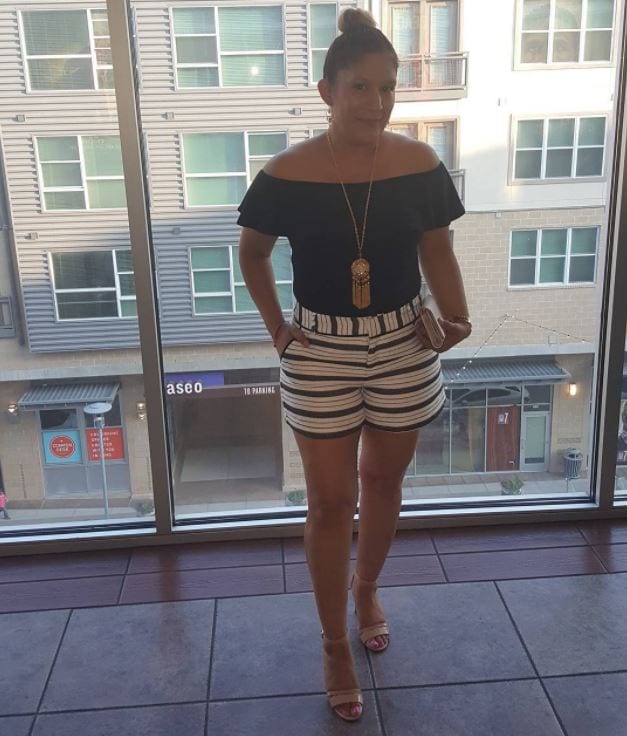 ↓7 – Dress Up for Family Dinner
You know you want to look your best in family dinners but you want to be comfortable in your attire so as to have the best time with best people. So why not try on a linen straight pant  with a silk top. Smokey eyes would look classy with this look, and we need not to mention your best ankle strap sandals to go with it.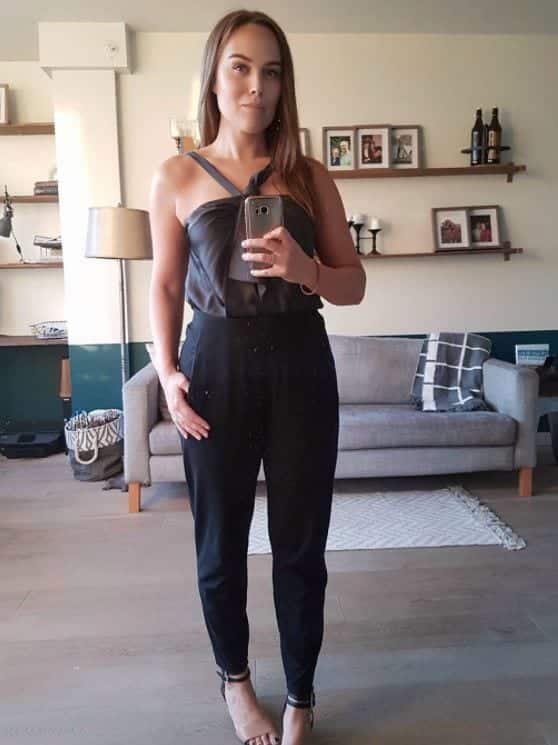 ↓6 – Which Type of Ankle Straps to Wear if You're a Hijabi
These ankle strap sandals, with low heels would go with all kind of dresses for girls who wear Hijaab or Burqa. In burqa, it is usually difficult to walk in high heels. So this simple, yet elegant sandals are all you want to show off your style. Check out these Hijab office Wear for elegant ways to wear hijab to work.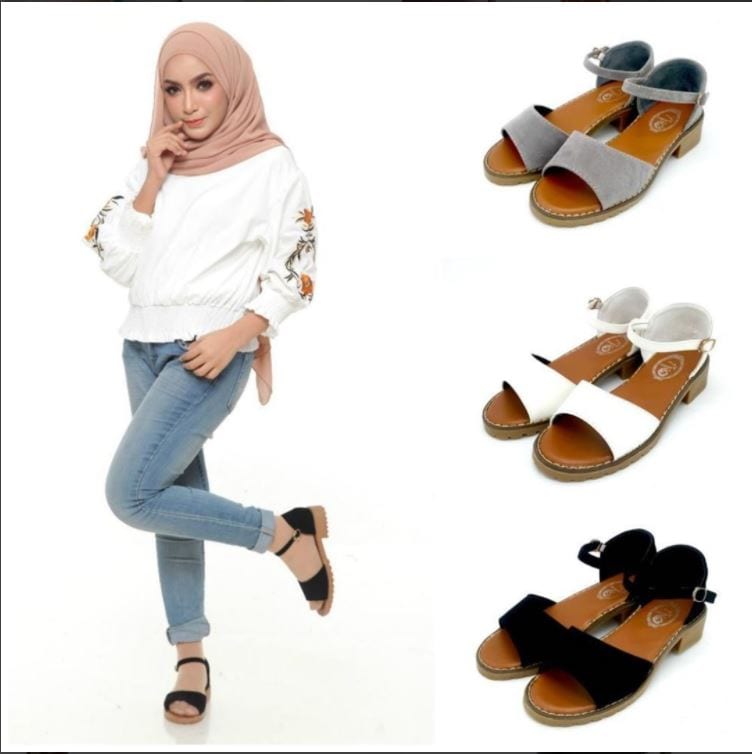 ↓5 – What Make-Up to Wear for Lazy Afternoons
Summers make us all lazy and even dressing up feels like an ordeal. Wear this baggy dress with nude or orange shades of lipstick, thin eye liner and peach shade blushes. Light shades enhance your face features and give the skin a glow. And yes, look how sexy these two shaded ankle straps look with this style!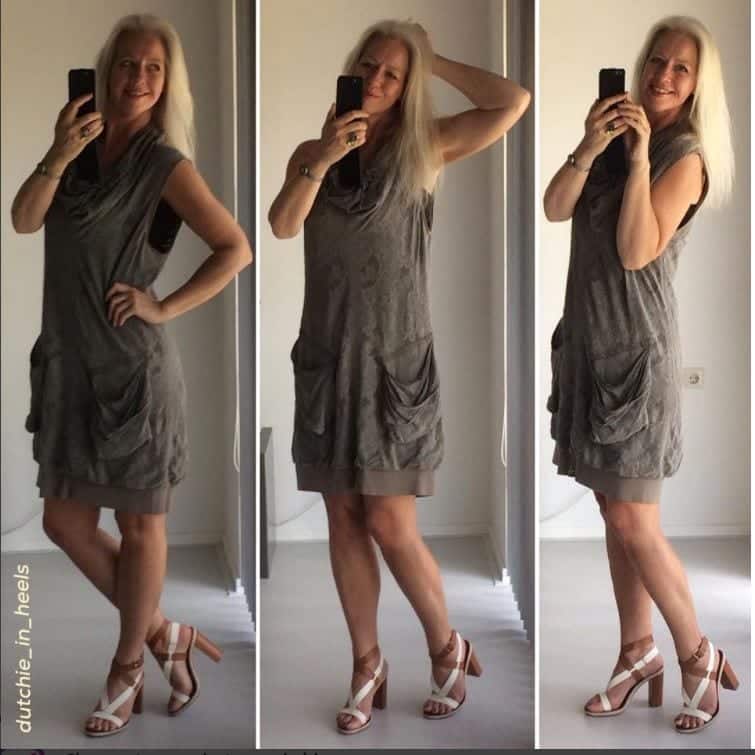 ↓4 – How to wear Dungarees with Ankle Straps
Dungarees are believed to be very tom boyish kind of attire, but every girl looks super cool in dungarees. If you have the denim dungarees, wear them with a printed shirt, some tribal jewelry pieces and a sexy pair of ankle strap heels. Your ankle straps can be either peep toed or pointed toe. Here are 23 Ways to Wear Dungraee Clothes for Women.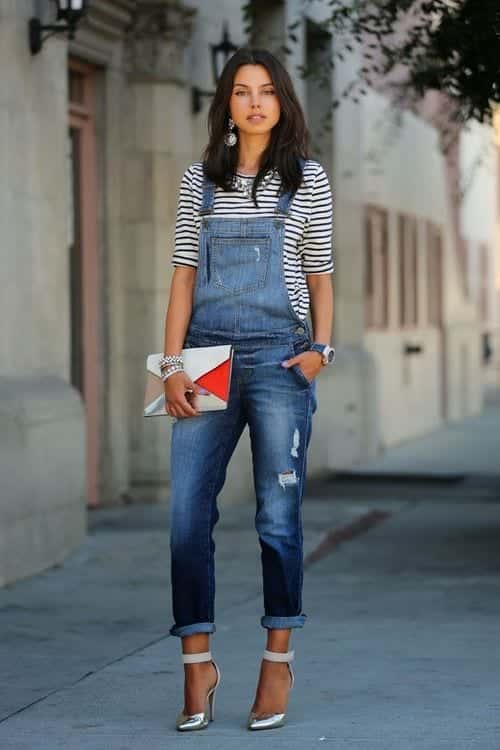 via
↓3 – Ankle Straps for Plus Size Women
Women adore ankle straps shoes, and why shouldn't they! These super classy shoes make you feet look the best and these can be worn with all kind of dresses! Well, if you're a plus size women who feels uncomfortable with heels( well, heels can be very painful at times), wear your lovely mini dresses with a flat ankle strap shoes. Not only will these look lovely on your feet, these will compliment your overall attire too.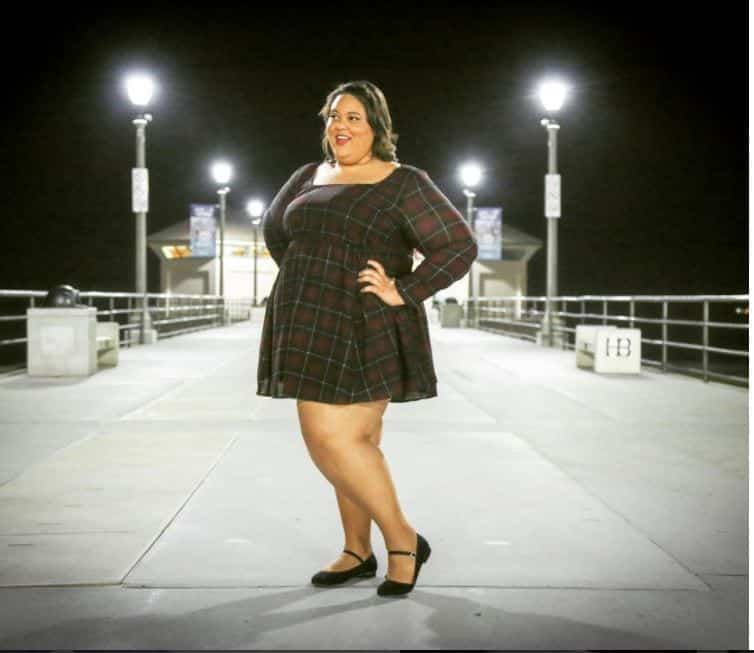 via
↓2 – Walk Like a Diva at Office
Hey lovelies, don't go to your office in those boring flat sandals! Instead, grab an attention by adorning the classiest ankle strap heels that make you feel confident in yourself. And yes, bold color blazer and dress pants would look great with these heels.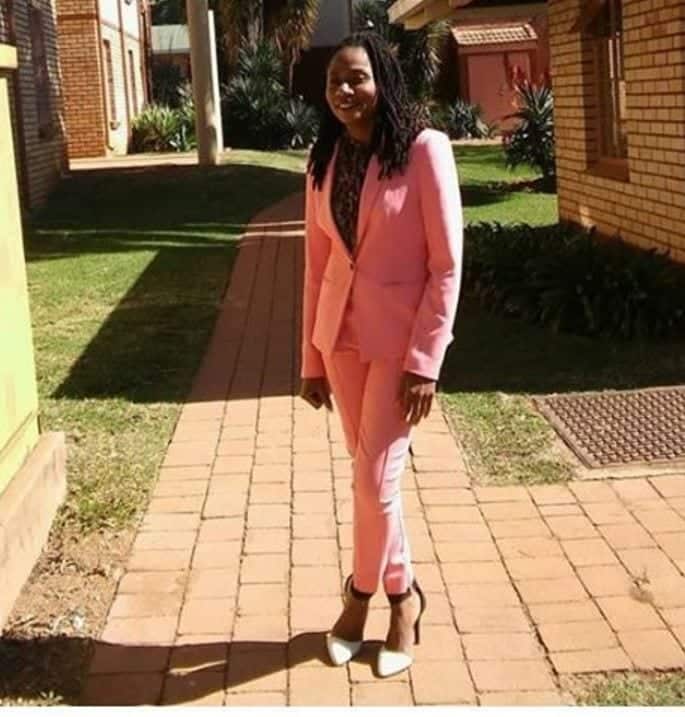 via
↓1 – Dress Up for School
Hey girls, don't go to school in all plain dresses. Wear a full-sleeved cotton shirt with cute mini skirts and wear the wide strapped ankle strap heel pumps to school. Not only are these dresses adorable, they are comfortable to carry too.