Ripped Jeans outfits. Ripped jeans is one of those fashion elements that have been in and out of trends over and over again. And now it seems that it have been back into the trend like a boss – with numerous trending new styles to wear them with. It could be used to bring out your ultimate swag, a bit of sophistication, a bit of chicness and much more diversity to adopt. So here are some unusually trending ripped jeans styles for this year with unique hairdos, nail arts and makeup tricks.
How to Wear Ripped Denims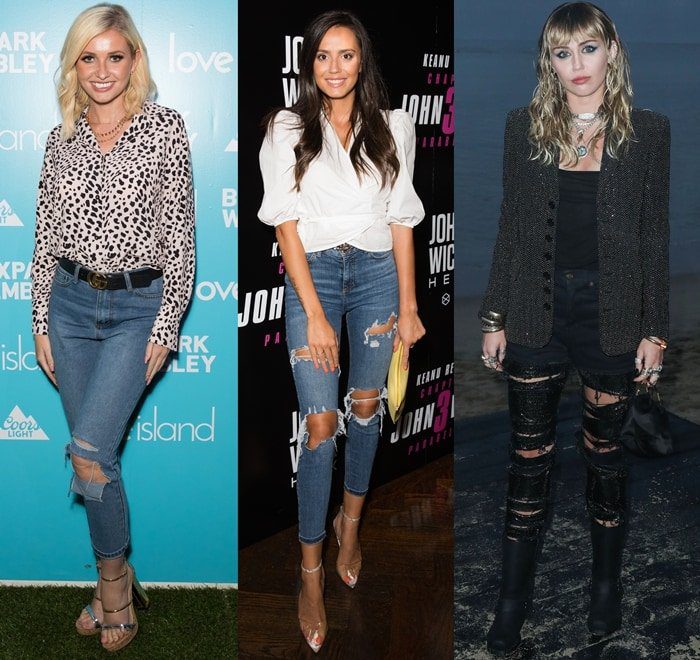 #18 – Ripped Jeans, High Heels – Summer Style
This undeniably gorgeous black combo of so much awesomeness stands out as the best summer ripped jeans fashion that we so much adore.
#17 – Stunning White Beauty Style
Who knew ripped jeans could bring out so much decent loveliness and perfection? Well it apparently can. It only depends on your creativity!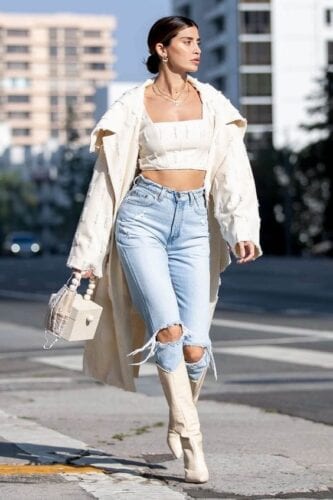 #16 – The Sassy Gold Magic
The sassy use of gold color in this style just makes it magically unique and also have a bohemian tinge to it.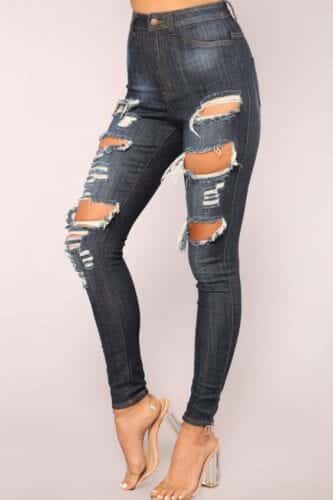 via
#15 – The Chic in The Color Grey
Want to beat the dull out of grey? There is no dull in grey in the first place. If you wear it like this.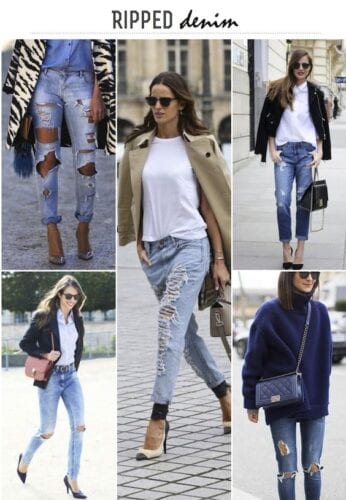 #14 – Swag Outfit with Distressed Jeans
This outfit completely shouts out that no mess will be takes because I have got my ultimate swag on.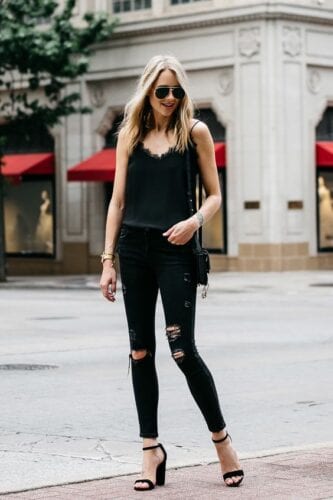 #13 – The Classiness and Cuteness in Pink
What works best on a hot summer day? If not ice-cream, then let it be ice-cream pink! Surely it is the creamiest and the prettiest style.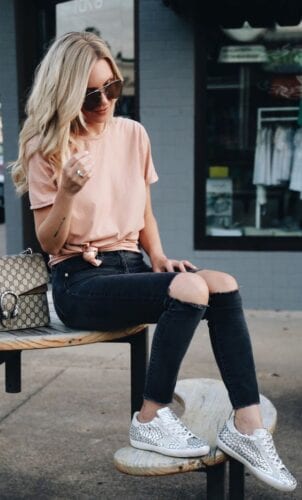 #12 – School Outfit
There is always a hidden hot boss in red, and it comes off prominently when you wear it. Plus the Duff's hairdo makes it even hotter.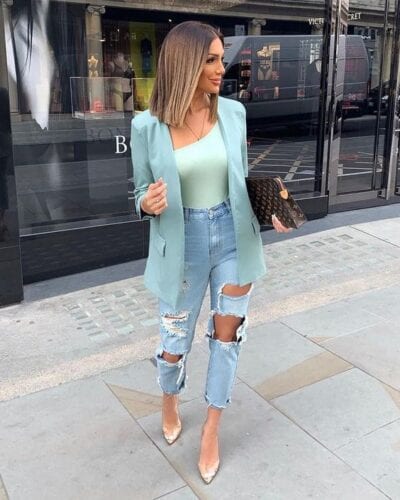 #11 – The Nearly Office Look
The bag and the shoes surely gives off an office vibe. The platinum-blond purplish hairdo, the chains, and the mirror glasses is just rocking it further.

via
#10 – Casual Wear
The messy bun, the stunning heels, the Taylor Swift Blank Space eye makeup, and the peachy top has all forms of chicness.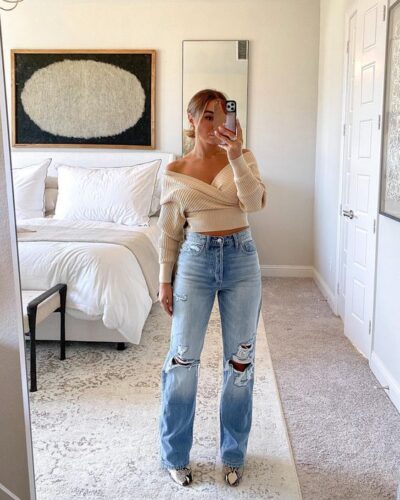 #9 – The Sunday Morning Look
What could be more relaxed than a top that says something about food? Surely, it is the most relaxed Sunday morning look.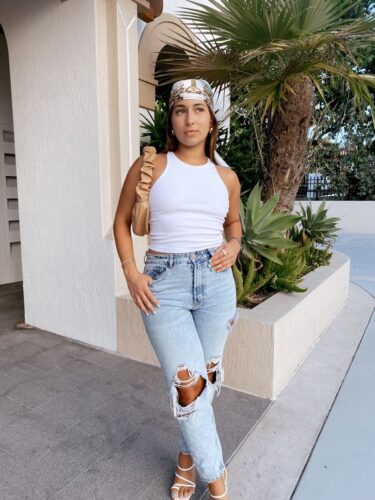 via
#8 – The Royal Blue Stunning Spell
Wants to stun someone under your fashion? Get on the royal blue magic with your wardrobe.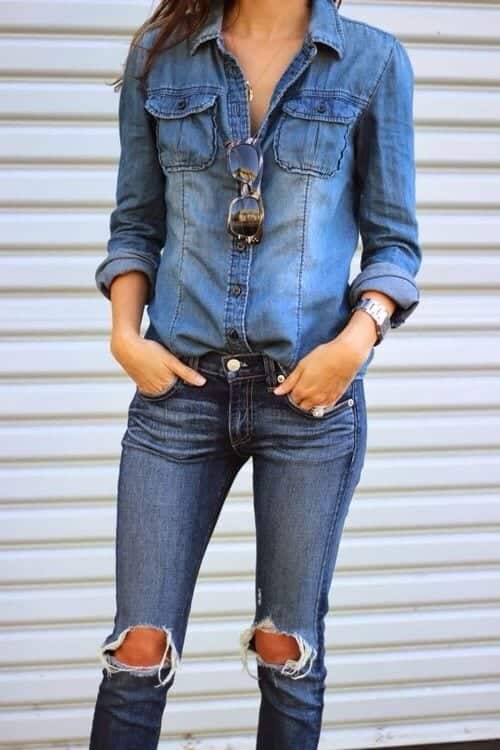 via
#7 – The Ripped Jeans and Denim Combo
There is nothing more fashion-like than a combo of jeans and denim – our two favorite things in the world, with every bit of cuteness.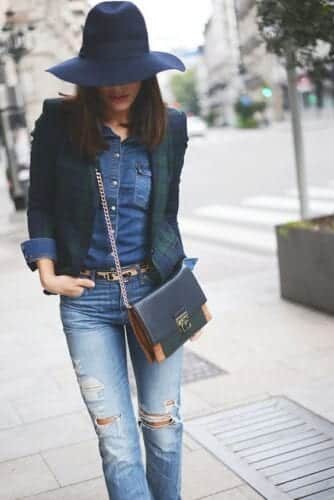 #6 – The Cool Girlish Swag
Everything about the outfit depicts so much girlish tinge and awesomeness.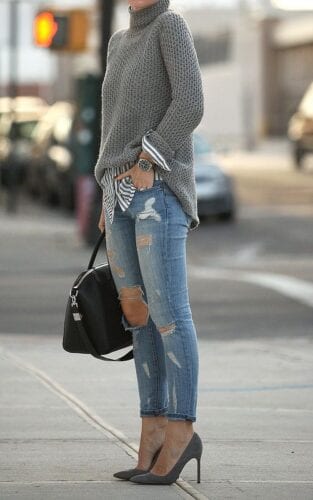 #5 – The Phenomenal Red-Brown Combo
The classic hot red with formal brown? Is absolute magic.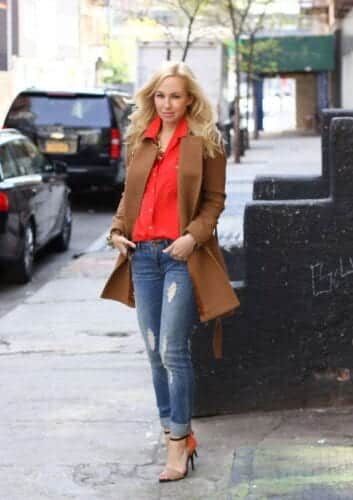 #4 – Heels with torn Jeans – Perfect Footwear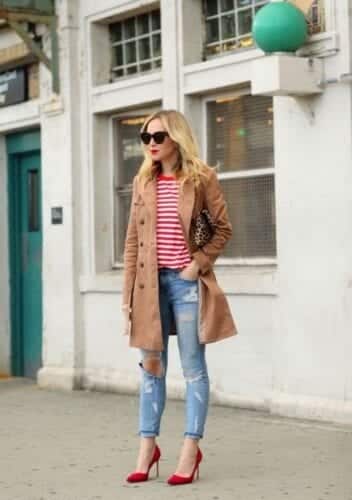 via
#3 – The Bluish Ripped Jeans Swag
via
#2 – The Grey-Pink Combo Fun
#1 – The Simplistic Beauty
This immensely simplistic beauty of peach, yellow and a classic nail art says all. The Rainbow bag is to die for.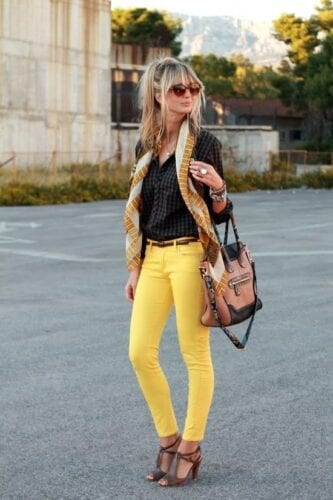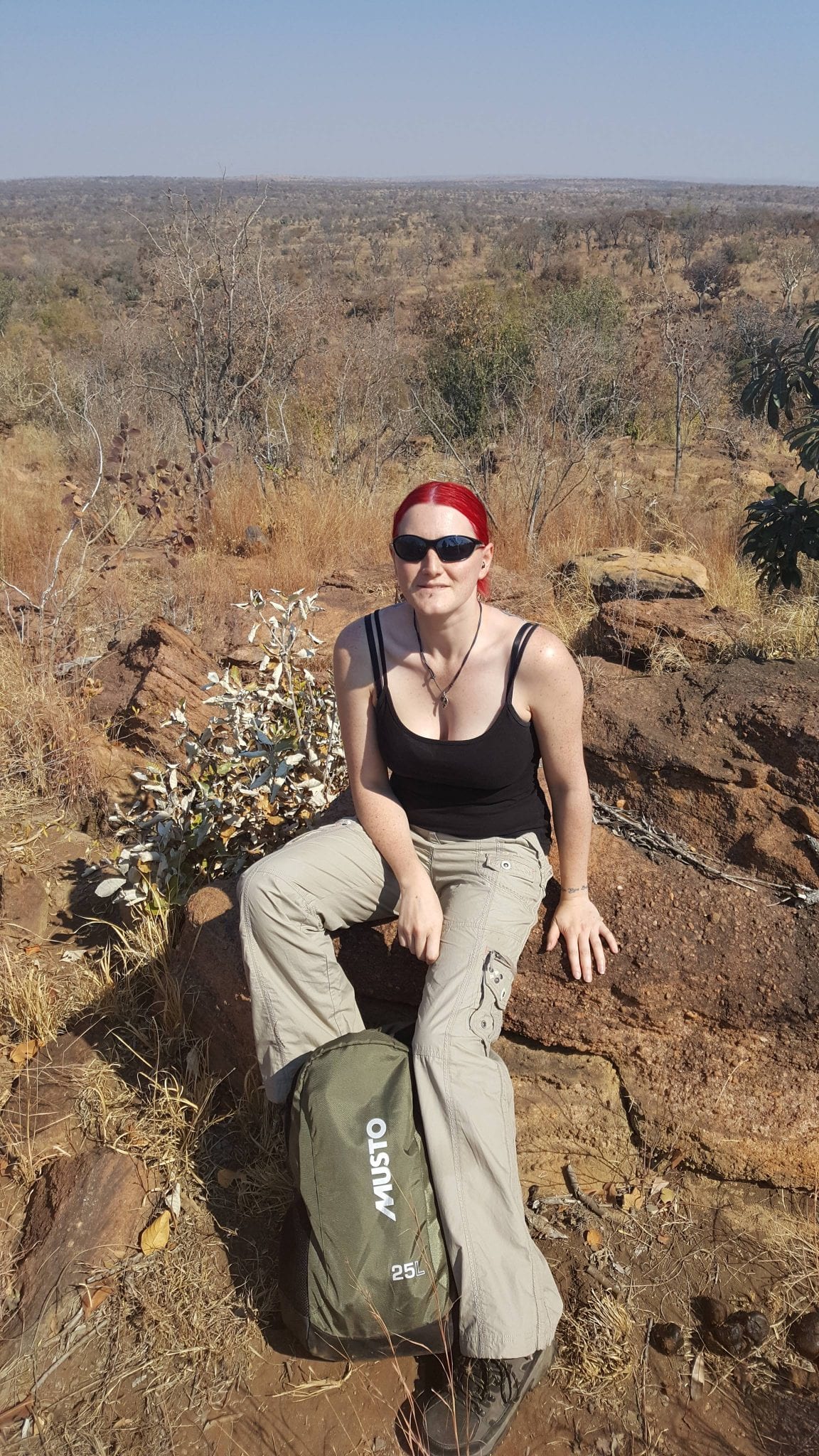 Caz, aka Vixen, has been freelance creative writing for several years. She has a lot of experience in different fields including high street fashion, tattooing art, and even the gothic and historical costumes. Caz has a Diploma in Fashion and Textiles and also a Bachelors Degree in Historical Costume and Corsetry. Her passion lies with gothic design, corsetry and any other styles considered to be taboo or unusual. Style-wise Caz has a love for Vivienne Westwood and her take on the punk era. Although Caz loves the weird and wonderful, she has a deep love for all fashion and allows this to show through her work.