Indian Birthday Party Outfits for Guests: Birthday parties are supposed to be fun, and you, as a guest are supposed to bring the fun! Having established that you are the (life of the) party, you should dress the part too.
Now Indian parties are nothing if not OTT, right? Well, not always. Shocking, I know, but Indians know how-to and even like to keep it lowkey every now and then. The good part is, there's no birthday party that we haven't curated a look for. Starting from corsets, to salwar suits, pantsuits, backless dresses, and coy sarees – we have really got it all. This is the answer to all your 'what to wear', 'how to wear' questions.
What Should a Guest Wear to an Indian Birthday Party?
Picking outfits for any Indian party can get a little daunting, more so when it comes to a birthday party. But don't worry, you're not the only one with the "what to wear" dilemma. Striking the right balance is the most important in our opinion.
Showing the right amount of skin, choosing the right color, picking a silhouette that's gaudy but comfortable – these are questions we all struggle with. While the answer to all these questions remains the same, i.e., whatever you feel the best in – we understand that some guidance and about 30 options never hurt anybody. You're about to take a deep dive into the world of outfits – hold your breath!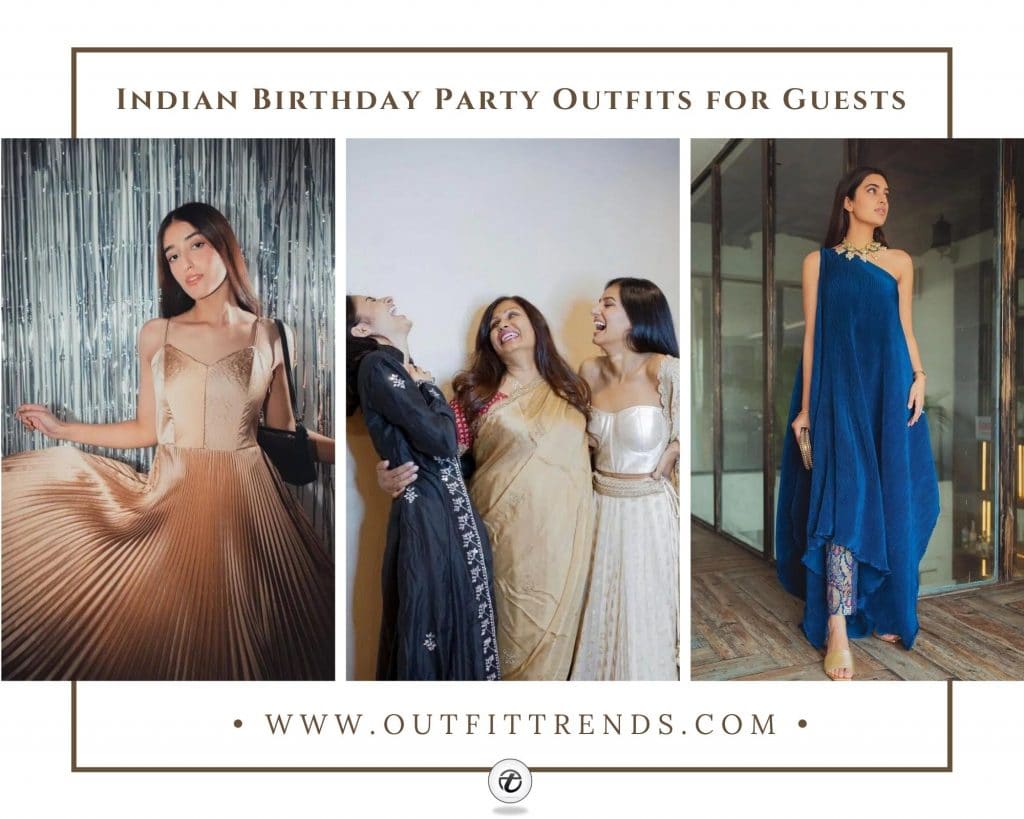 Things to Keep in Mind
Before we get into specifics and noteworthy inspiration for Birthday Party Outfits, it's good to get a lay of the land. Here's a basic umbrella of things you should keep in mind when dressing for an Indian Party – more so when it's a birthday!
Don't outshine or downstage the birthday girl's outfit: An easy way to keep this in check is to go all out and then reign one or two elements in. Having said that, there's no compromise on being the best-dressed guest!
Dress as per the theme: For themed birthday parties or ones with a colour code – adhere to it as closely as possible. The only one allowed to be an exception to said theme is the birthday girl.
Dress according to time and venue: Just like black sequins don't do well for an afternoon garden party, earthy prints in muted colours don't do well for an all night rager. Get the memo.
Desi Coverage: With Indian parties, skin show can get a little tricky. We'd suggest that for family events – go for modest fits. And in case you want to cause some drama, throw in a dash of backless or a thigh high slit, oh so casually.
Having kept the above in mind – I think we're ready for the deep dive. I'd say, "What are we waiting for? Christmas?", but that's almost here too. So, without any more adieu, let's go!
30 – How To Wear Sunshine
What's a birthday party if it's not all about bright colors? Bring the sunshine and shine bright like a warm sun even when you're club-hopping with your favorite girlfriends on your BFF's raging twenty-something birthday night! Wear a satin yellow dress and take a contrasting small black purse. Wear your high heels and put on some studded danglers that catch the disco lights! Here are some more of my favorite yellow outfits.
29 – Peacock Blue Hues
A midnight blue salwar suit set with minimal sequin work is an ethereal beauty, to say the least. The unique color itself makes up for the otherwise simple silhouette and the small sequins make it party appropriate! The sheer full sleeves add that extra oomph factor to the outfit. Slip into a pair of silver peep-toe platforms and put on a pair of white stone studs to complete the outfit.
28 – Femme Power
Undeniably, there's nothing quite as powerful and beautiful as femininity. Wear a pink and red dress to your favorite niece's birthday party and relive your childhood with her! Kid's birthday parties are all about games so we'd suggest you wear comfortable shoes to run around in! Accessorize with a simple pendant and pearl embellished hair clips to stun your young fans! You'll be the favorite aunt in no time.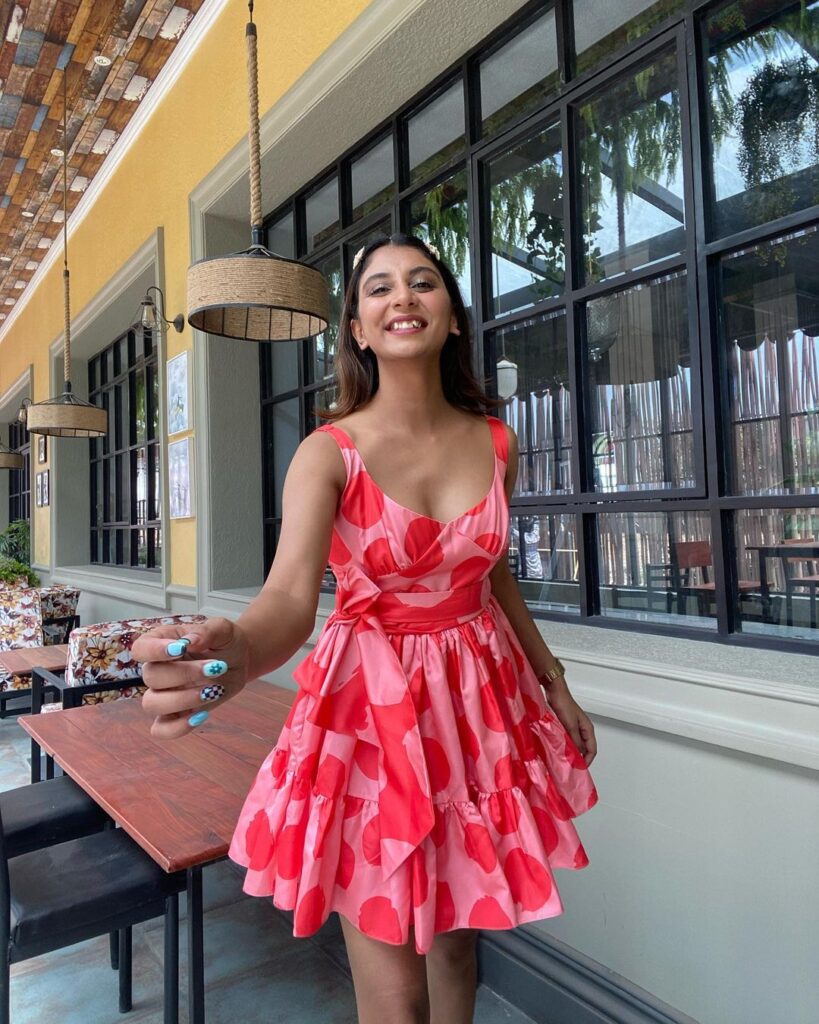 27 – Layers for all Seasons
Layering for an Indian Party is always smart and so much fun. Printed, long jackets are so versatile and can uplift any outfit in no time at all. Layer a floral printed long jacket over a monotone blouse and umbrella skirt just like that – you're done. Put on a comfortable pair of box heels and accessorize with some statement jhumkas and a choker to turn heads!
26 – Rompers, Playsuits and Fun
Rompers but make them modest. Choose playsuits that you can jump around in and not be worried about a wardrobe malfunction for a summer birthday party in the garden. Go for airy fits and nude flats to keep things easy. Accessorize minimally with golden bracelets, a pendant, and small hoops.
25 – Baby Pink Sharara(t)
For an Indian birthday to be truly desi, there must be some Bollywood songs to dance to! And when talking about Bollywood songs, we have to think of Kareena's iconic sharara from "Bole Chudiyaan". Drawing inspiration from the same, we look to this baby pink sharara set. Wear statement earrings with an outfit like this one and be ready with some moves for the dance floor. Here are all the latest sharara designs to help you choose.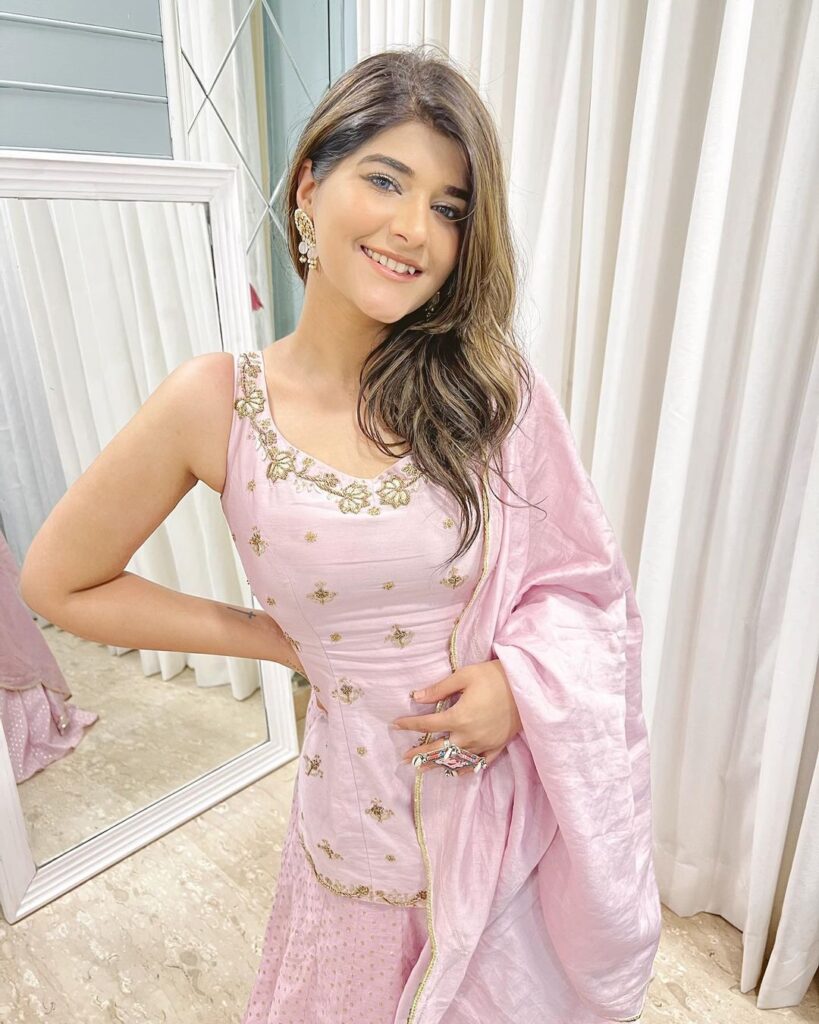 24 – Sober, Desi Birthday Mornings
Want to surprise your desi mom for her birthday in the morning, but you don't quite know what to wear to it, after living away from home for years? Well, you can never go wrong with a printed, cotton kurta. Wear it with straight or cigarette cotton trousers that end above your ankle, and take a nice printed dupatta with it. Remember, some oxidized silver jewelry goes a long way. Slip into transparent heels and look as fresh as a flower!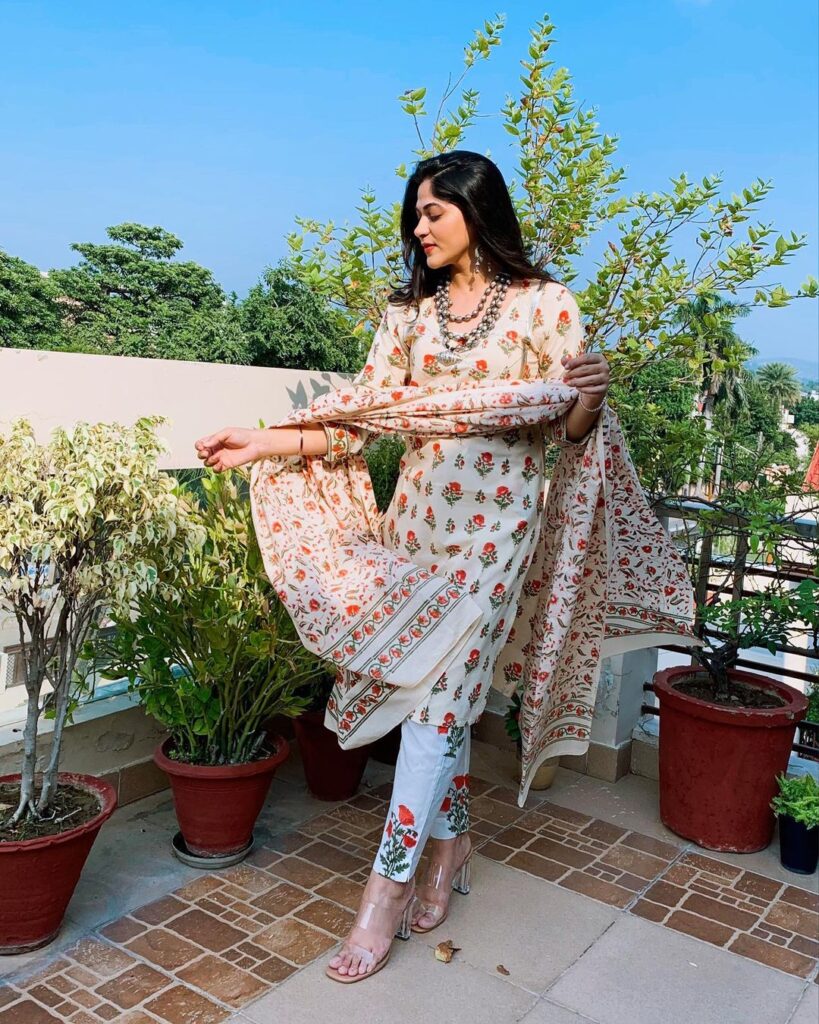 23 – Never Too Late To Say Saree
Thumb Rule: Nothing steps up your day and any Indian party like a saree. And yes, birthdays too! And no, it doesn't have to be the least bit traditional. The six yards of fabric are so versatile, you can always make it your own! Wear a polka-dotted, scallop hemmed, black and white saree with a colorful striped blouse and put it together with a belt! Here are the latest saree blouse design ideas to help you create the perfect look.
22 – Bringing Back the Classics
What screams classic more than red, satin, and corsets? Maintain your bruh girl aesthetic and make an effortless statement with a satin red corset top and bootcut black jeans. So chill, so laid back yet so very fashionable! Add some chunky sneakers or simple heels depending on your mood.
21 – Versatile Jumpsuits
There are so many styles you can try with a white jumpsuit – it's crazy! But, wearing it as is can be just as stunning. Show up for a birthday party during high-tea in this gorgeous piece that is just enough. Carry a clutch for all the compliments you're going to bag with this, and don't forget some cake for the birthday girl! Here are some tips on choosing the right shoes with your jumpsuit.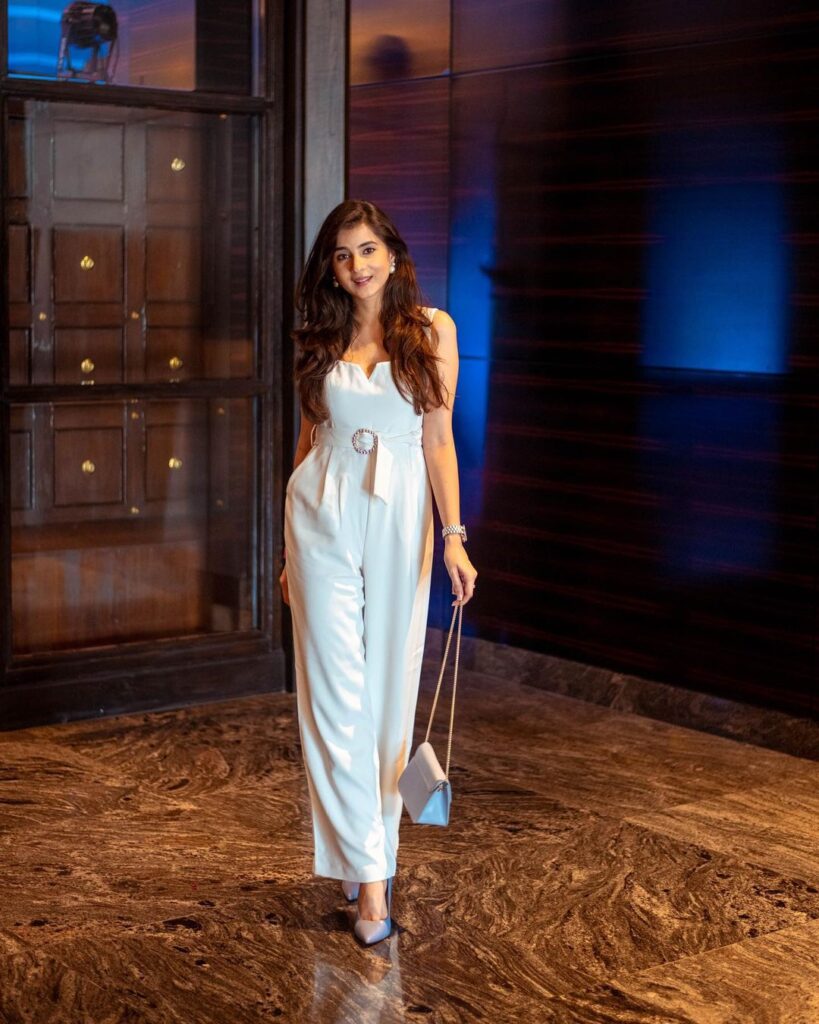 20 – Fusion for the Win
Sudden invite for a grand Indian birthday party of a distant cousin and you have nothing to wear? Well, here's how to put together a last-minute outfit and still look absolutely stunning! Pair a silver bralette with a long black skirt with a good flare. Step into box heels and put on statement studs to own the show.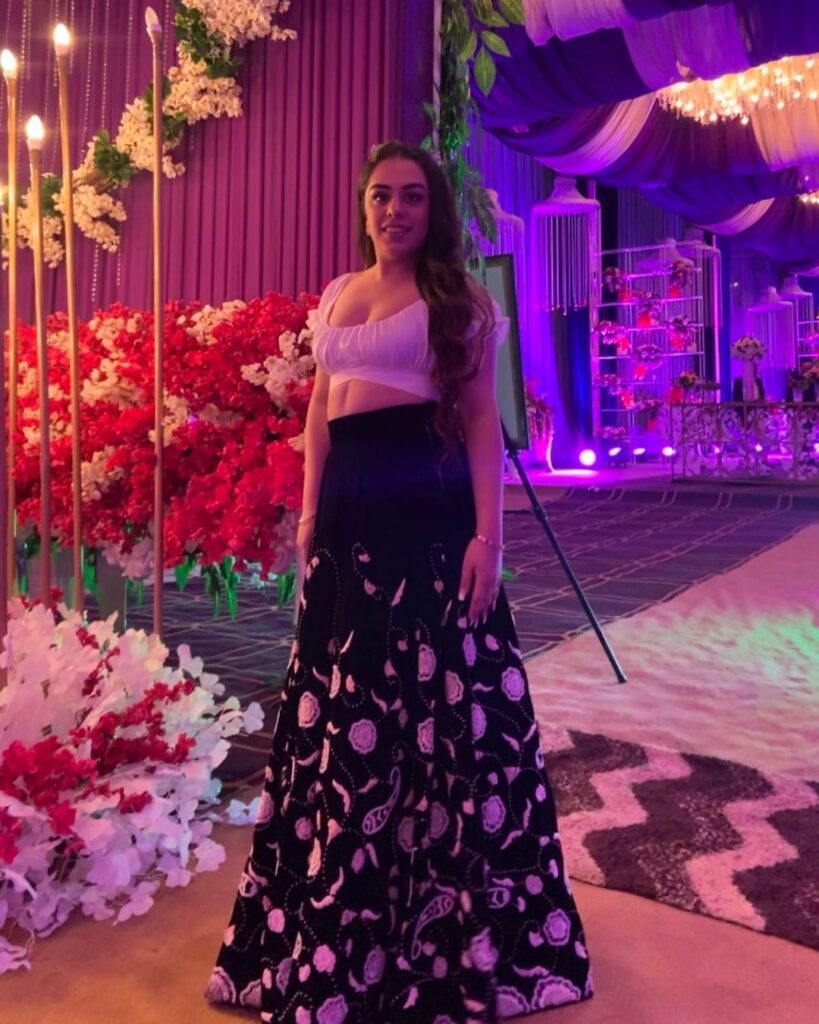 19 – What To Wear In Order to Emanate Elegance
A glittery saree for an Indian birthday party of a family member pretty much seals the deal. Go all out for this look, accessorize with heavy jewelry, and put on some matching stilettos. Finish the look with a crossbody bag. For makeup, choose smoky eyes and a nude lip. Do take a peek at these white saree designs.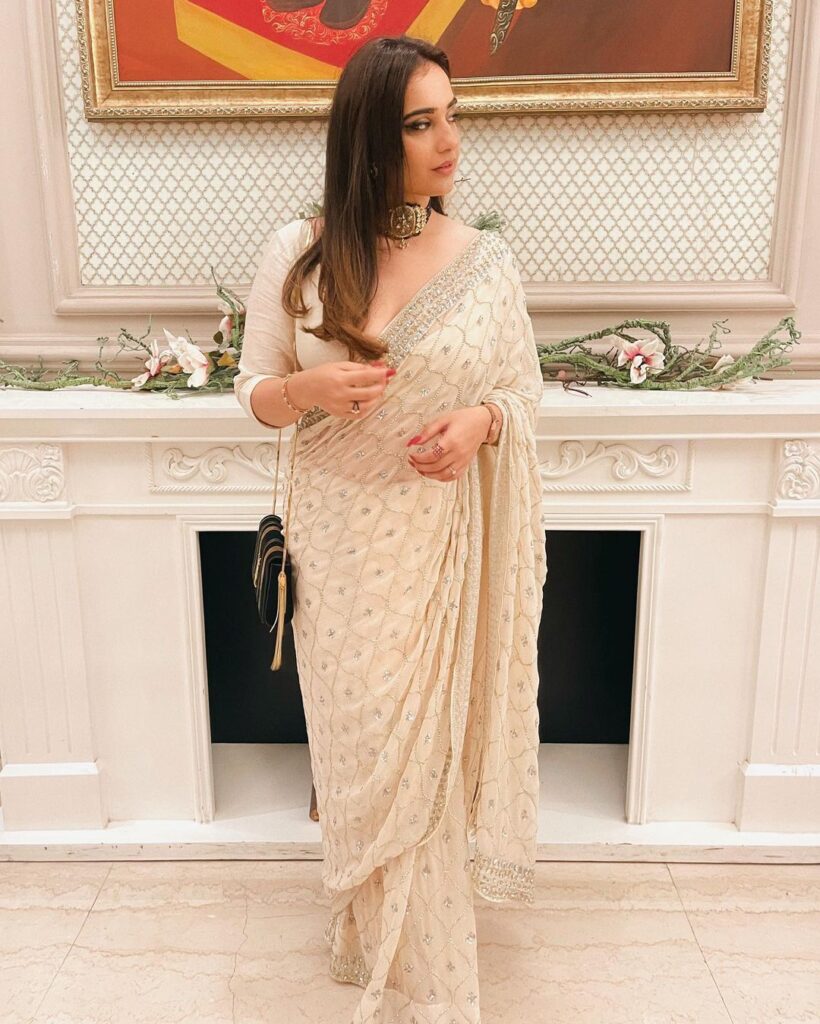 18 – Super Chill House Party
Have a house party at your best friend's place for her 21st birthday? Here's an outfit you can pretty much live in, and that will take you from night to day in ease. Pair a mint green bralette with a pair of high-waisted mom jeans and you're pretty much done. Carry a shrug or thin cardigan to layer if it gets cold and wear white chunky sneakers!
17 – Purple for Royalty
Purple has always been associated with royalty and well, so has the Indian culture. Wear a silk-satin purple gown with a golden embellished belt. Put on a sequined cape – golden on purple and look like royalty! Wear nude heels with this, take a golden bag, and put on some emerald jewelry. Complete the outfit with a golden sling clutch.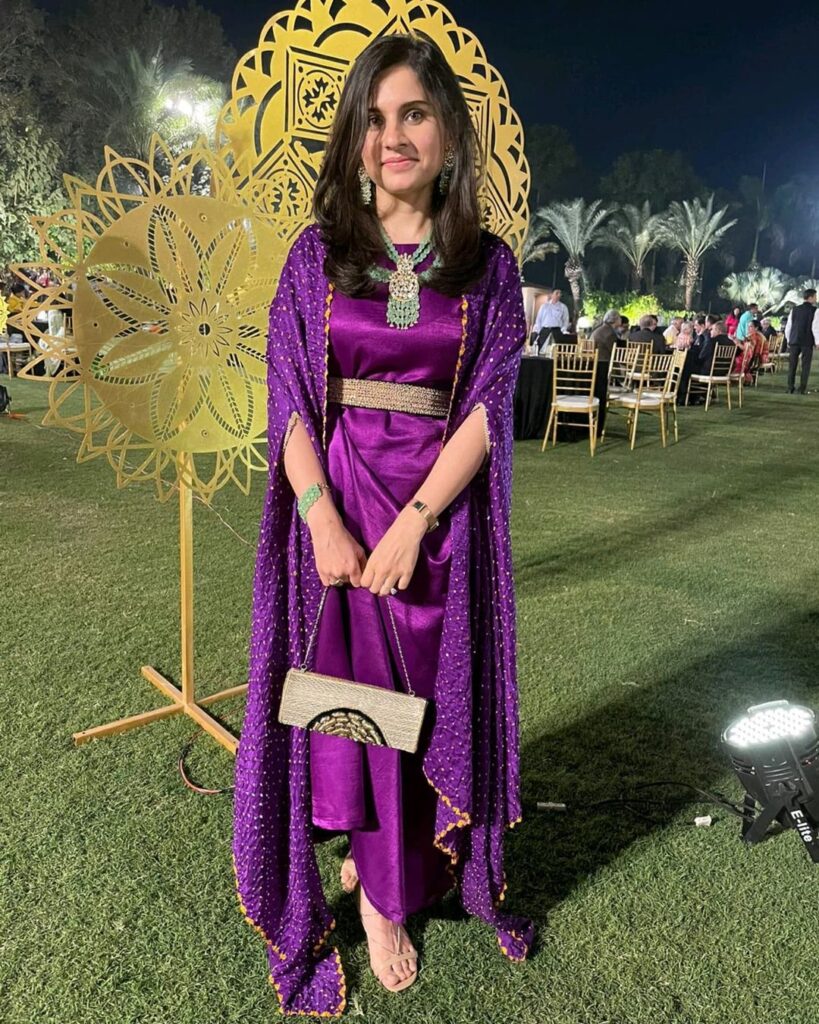 16 – Desi Prints, Yes Please
When it's your best friend's birthday party, you've got to look your best too! A fit and flare dress in pastel colors and desi prints to wear to their birthday lunch is the perfect pick. Wear this dress with a matching belt to accentuate your waist, some comfortable pumps, and put on your favorite sunglasses!
15 – Lowkey Birthday Party in the City!
Your girlfriend wants to keep it lowkey and just go to a quaint café for her birthday? Well here's how to keep it super simple but also stylish. Go for the browns! Pair a brown cropped camisole with brown pants and white sliders. Easygoing and fun, but so effortless at the same time.
14 – Jazzin' Up a Slip Dress
Here's a tip on how to instantly jazz up a slip dress and also make it modest enough. Add a pair of jhumkas and a flamboyant dupatta or shawl and voila! Yeah, that easy, and it's done.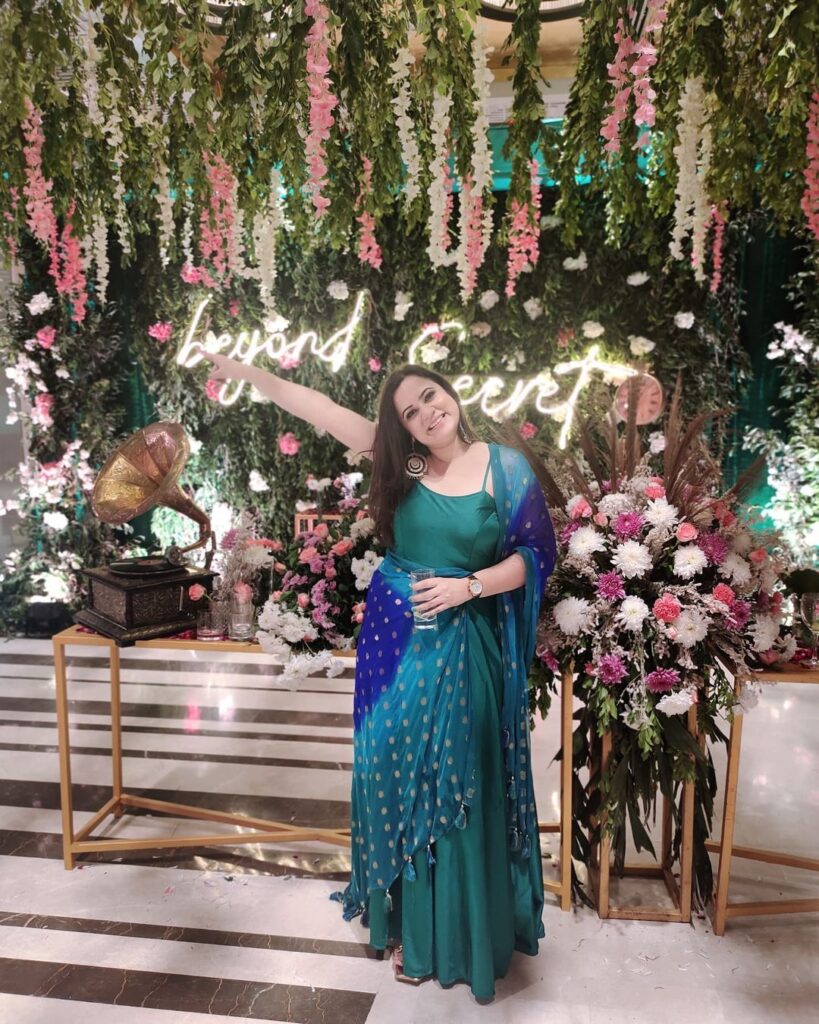 13 – Champagne Ruffles
Striking the perfect balance between being completely over the top and just dressy enough can get a little tricky. So counter extra silhouettes with muted colors – like in this one. The ruffle detail in a muted beige colour is as good as it gets but you can go for other pastel hues as well!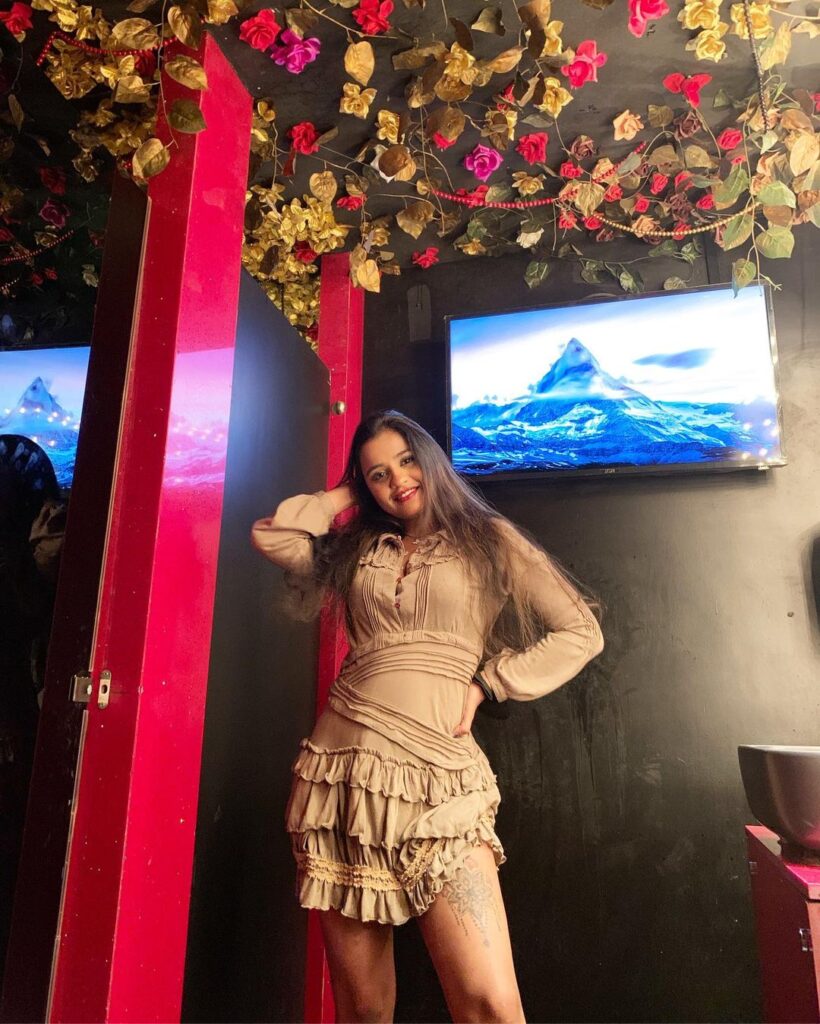 12 – Black Gowns
Fancy dinner party with your man for his birthday and you want to dress your best? Well, when in doubt, choose black. And in this case, choose a black, high-slit dress and black stilettos to go with it. Feel powerful, feel sexy and turn heads. Here's a reference on how to.
11 – Hot Pink for Beach Parties
When it's a Goa beach birthday party, Indian or not, you've got to dress vibrant and fun! Go for a short, hot pink dress like this one but adjust the depth of the neckline according to comfort. Something you can laze in during the day and also go to a concert in, when the sun sets – this one's the perfect pick. Don't forget lots of sunscreens, a beach tote, and sunglasses.
10 – Shimmy-Shimmy-Shimmer
For birthday parties at the club, shimmer and a little more shimmer is the way to go. Go for an all-black bodycon with black and silver sequins all over it. Wear black or contrasting heels with it and small silver studded hoops. A small sling for all your essentials and you're good to go!
9 – BFF Trio Outfits!
Going to grandma's grand birthday party and the whole trio of favorite cousins is invited? Here's how to dress to kill – with corsets, capes, long jackets, lehengas, dupattas, and sarees – all in monotones! Strut in together in style and you'd be the talk of the party for all the right reasons.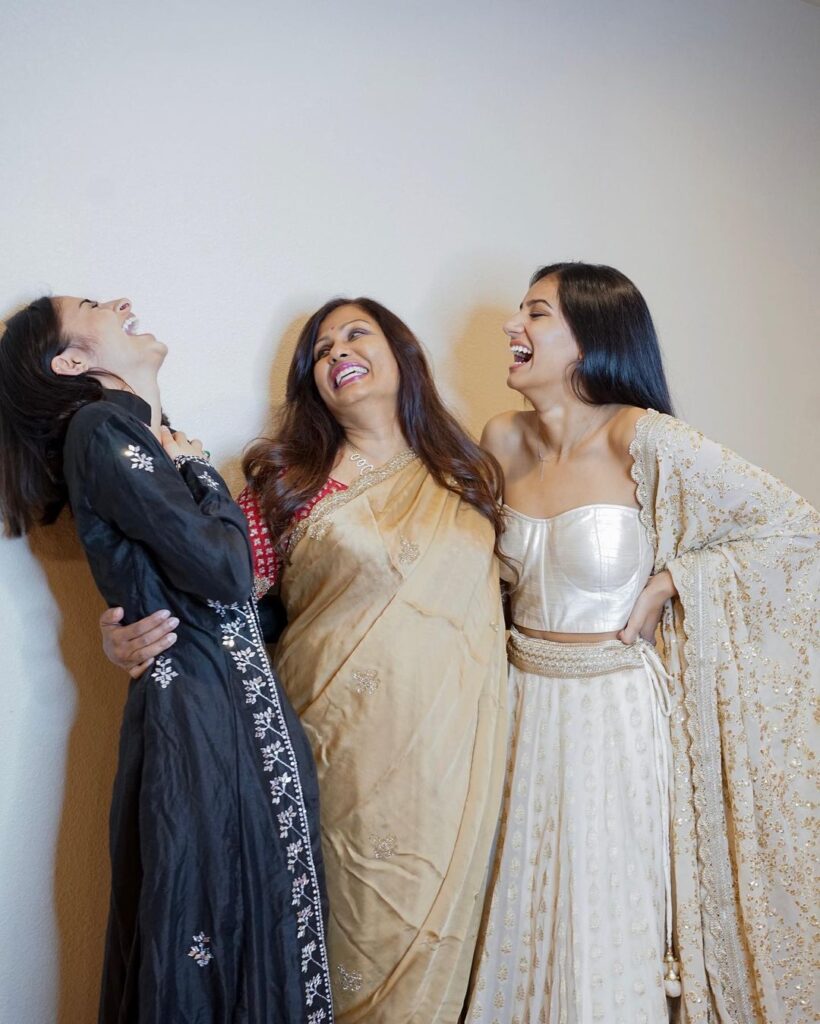 8 – Sheer Goodness
Want to keep things OTT for your main girl's birthday party and play a little peek-a-boo with the skin show? Go for plain black jeans for the lower and a sheer, OTT flower detail blouse for the top. The nude sheer color keeps things interesting yet on the DL, and the huge flower brings you all the attention you'll need. Put the look together with dangling earrings, a silver shoulder bag, and a pair of wedges.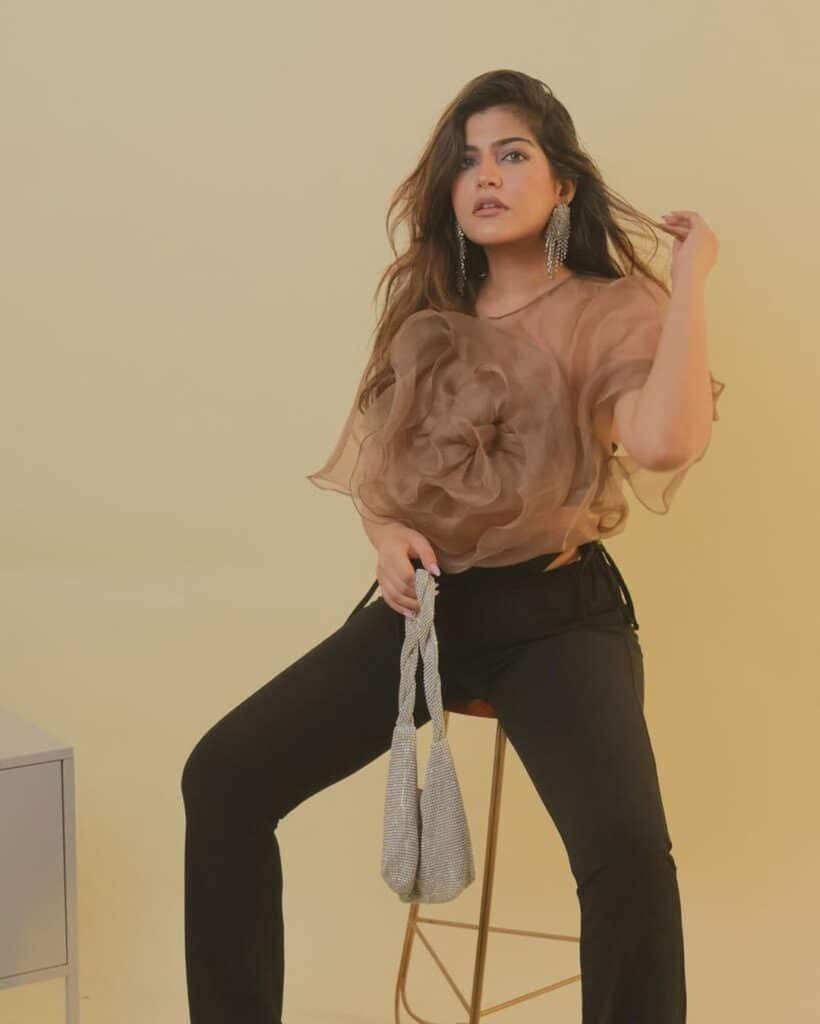 7 – Co-Ord Sets that Turn Heads
Go for a co-ord set that is going to make a statement. A blush pink or pastel violet set comprising a crop top and straight fit trousers in an elegant, embroidered fabric is sure to turn heads. Put on stilettos and let your hair down for this one. Wear a statement neckpiece with this fit to seal the deal.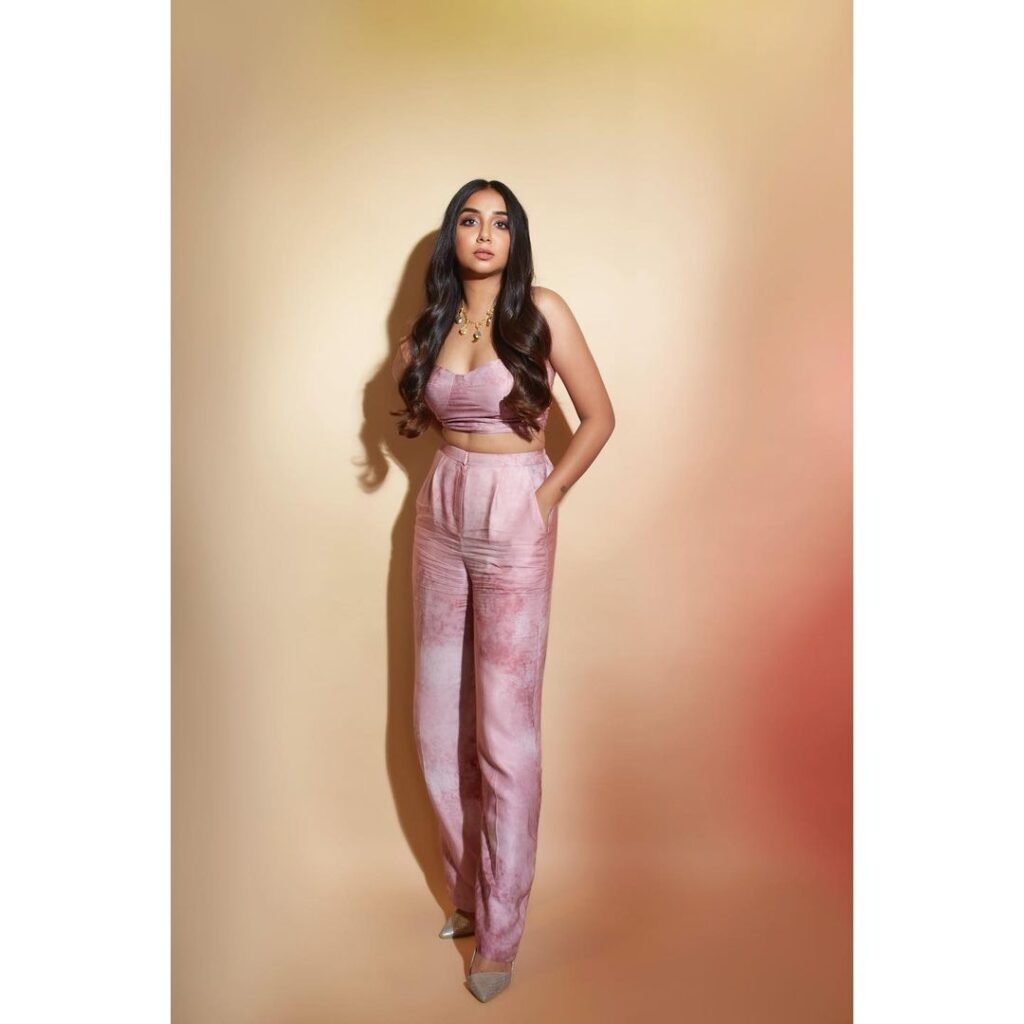 6 – For All the Princess Feels
It's Dad's 50th birthday and you want to dress like the princess you are? Go for a classic white lehenga-choli with self-work. Choose a blouse with a square neckline and long sleeves, and some statement earrings and rings to complement your look.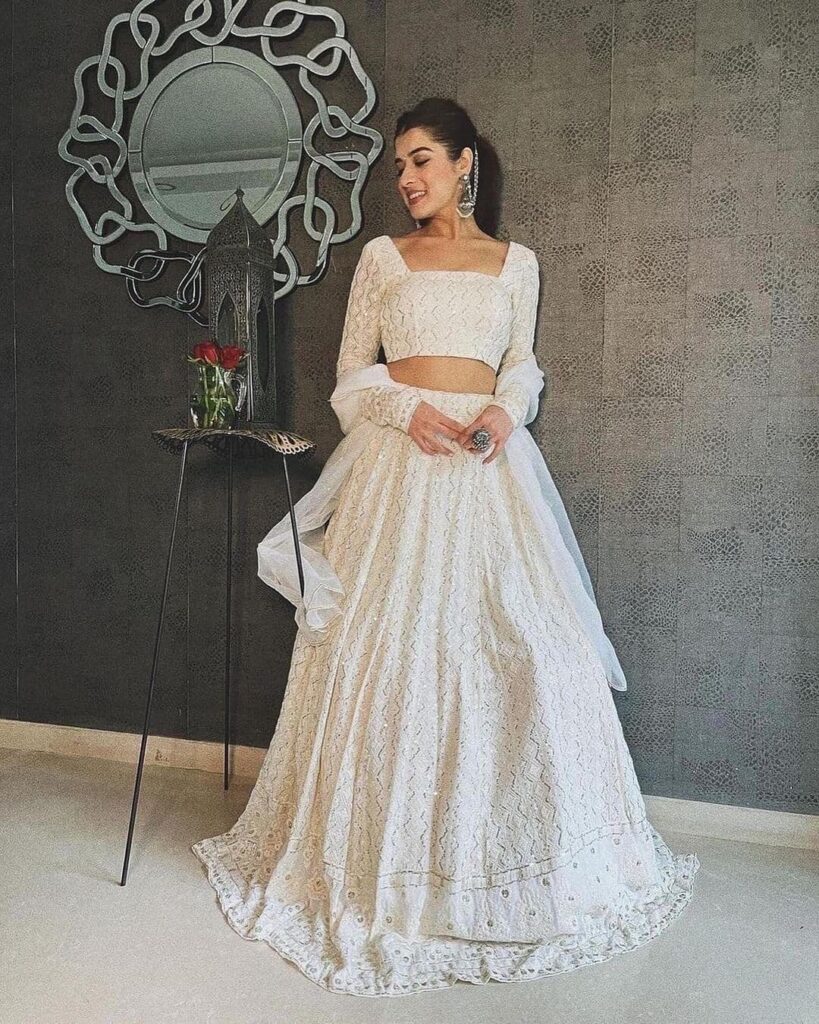 5 – Pastel Extravagance
We didn't know how extravagant pastels could look until we saw this outfit! Wear this tiered maxi as-is for your sister's birthday party in the garden and you'll need nothing else! Go for big studs to complete the look. Here are some of the best ever pastel outfits and combinations to inspire you.
4 – Making Corsets Desi
Take a corset but make it desi and appropriate for an Indian function. Choose one with floral embellishments and pair it with high-waisted trousers. There are so many other ways you can style this piece, you can even pair it with a long skirt! Take a cape to keep coy or ditch it fearlessly!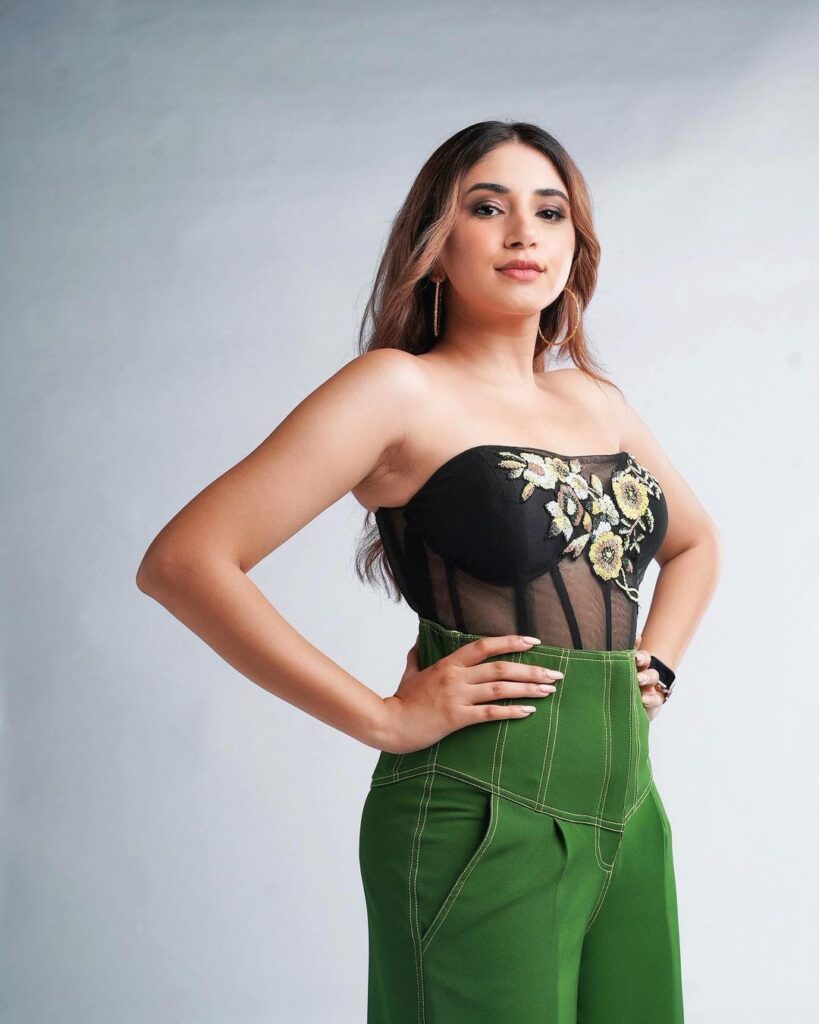 3 – Bringing Velvet Back
With trends that have made a comeback, the red velvets definitely take the cake! Yes, that was a pun. But the gorgeousness of a velvet saree is no joke. So this is your sign to buy yourself a maroon velvet saree or steal it from mum's wardrobe for your desi best friend's birthday party!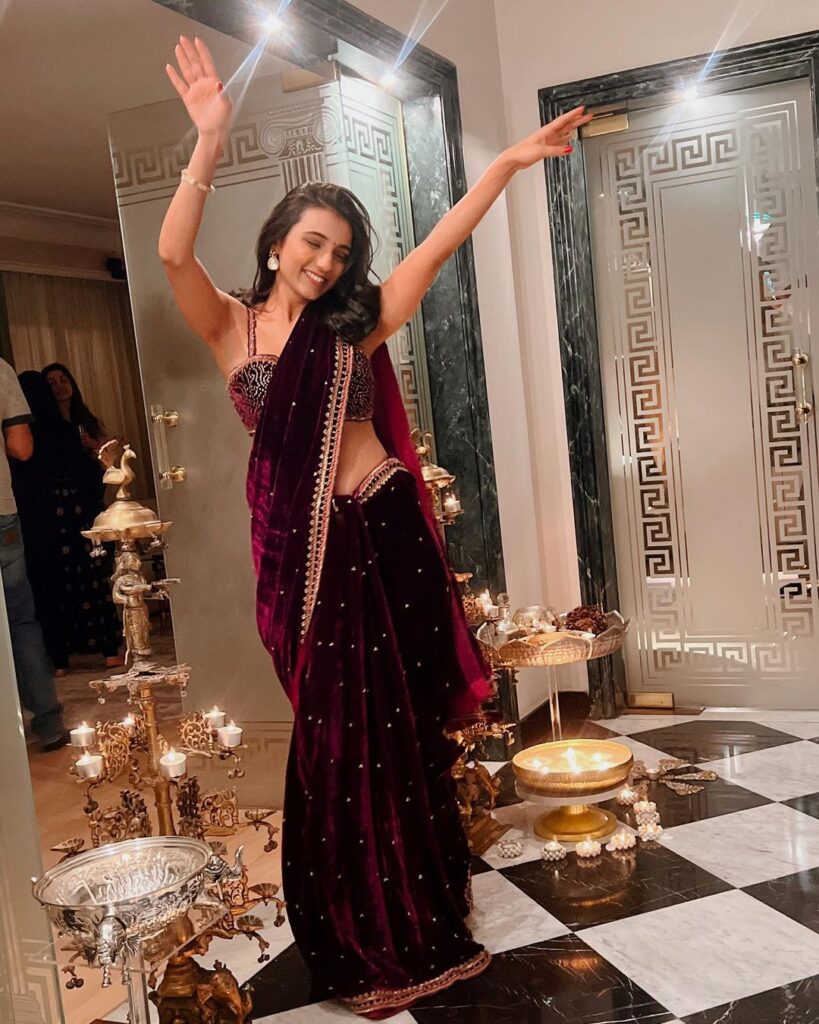 2 – Pleat Details
Pleats for days, yes, please! Wear a gorgeous one-shoulder pleated kurta like this one with golden printed trousers underneath. The silhouette, the colors, the fabric, and the texture all come together perfectly for this outfit and this one is sure to get you tons of compliments. If you are a fan of pleats, you'll love to try these pleated skirt outfits.
1 – The Perfect Dress
Nothing needs to be said about this except a golden pleated, fit and flare dress is the perfect dress. Go crazy.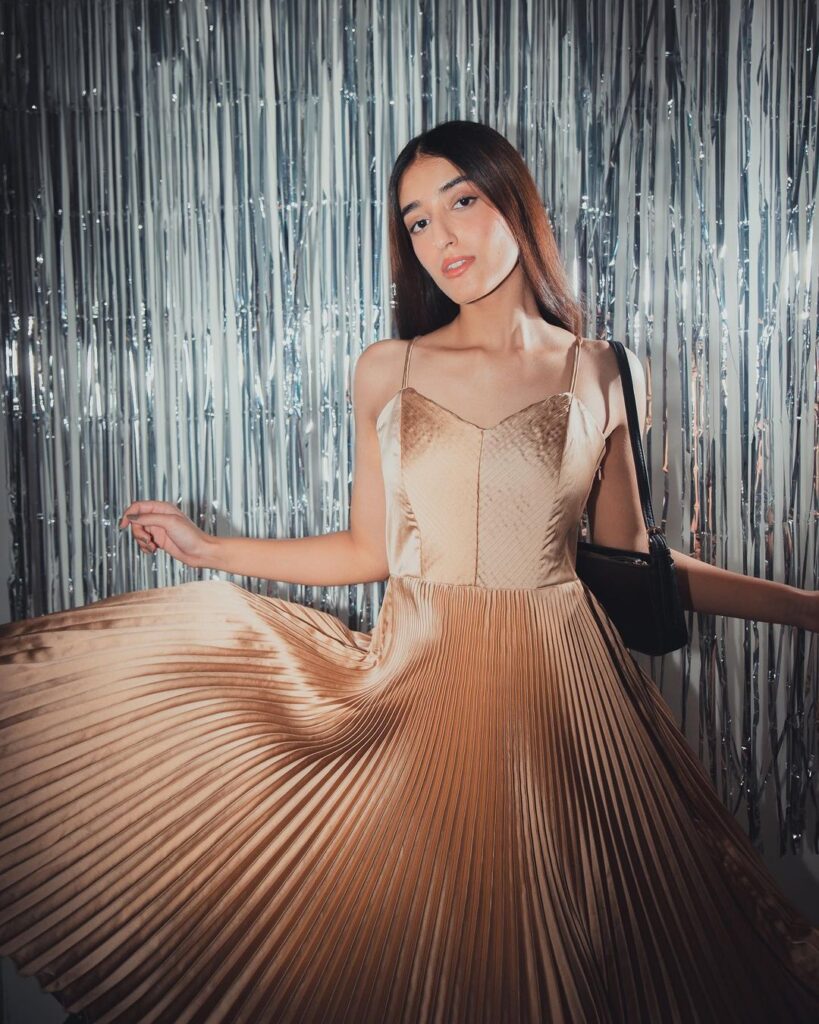 That was our curation of guest outfits you can wear to an Indian birthday party. We hope it helped!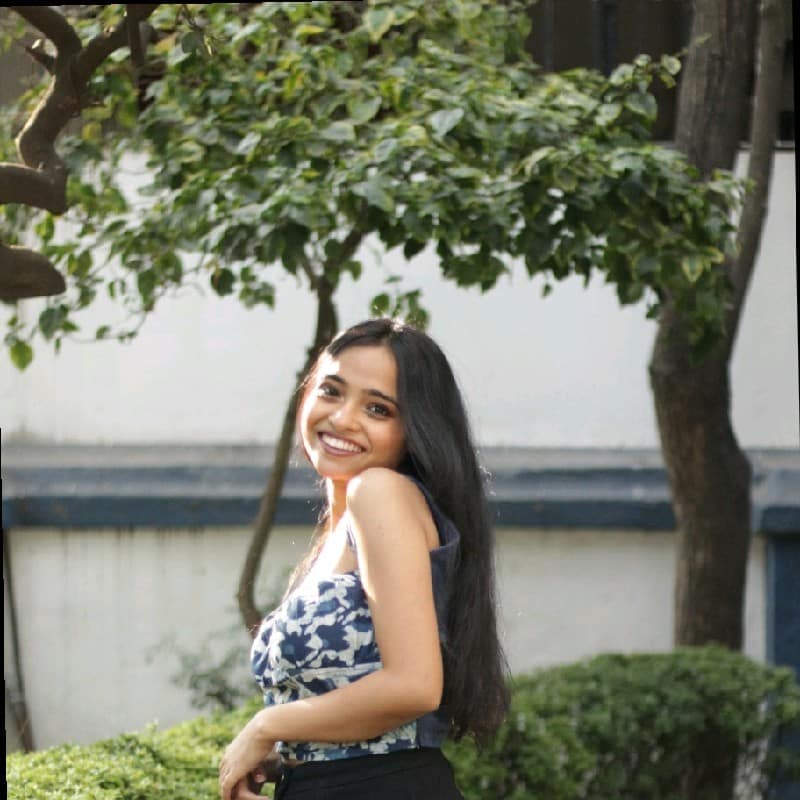 Sanandita is a fashion and travel enthusiast. She enjoys writing, curating, styling, and all things creative. Freelancing and interning while pursuing a Bachelor's Degree in Fashion Technology, she likes to keep herself busy. Oscillating between mundane routines and adventurous getaways, she tends to surprise herself and the ones around her. This extrovert loves socializing, but every so often, she loves her own company, a little more.