Tights are a staple item in a woman's wardrobe, and there are many options to style them. We have compiled a list of the 14 cute shoes to wear with tights, especially black tights. Women can wear these shoes with the tights or pair the shoes with stockings and even wear the shoes with leggings.
All sorts of different shoes can be worn, such as heels with tights or sandals with tights, by women of all ages. Tights are in fashion these days, and it important to know what shoes look perfect with tights. So have a look at our fantastic ideas, one of them is sure to attract you! Also, see 20 best ways to style tights for a chic look.
Best Footwear to Wear with Tights
Here are the top picks for shoes that you should wear with tights:
#1. Joggers with Tights – Sports Wear
Whether it's about going to the gym or going out with friends you can wear tights for any kind of occasion. And without a doubt, they will look good too. For all the health freaks out there, this outfit is perfect. Pair brightly colored sneakers for a sexy outfit that is practical and sporty.You can also see some sporty and stylish Nike sports outfits combinations for women.
Other than black tights you can also wear printed tights to the gym and pair it with plain colored shirts and sports shoes. The best thing about wearing tights to the gym is that they are super comfortable and they will not bother you during your workout.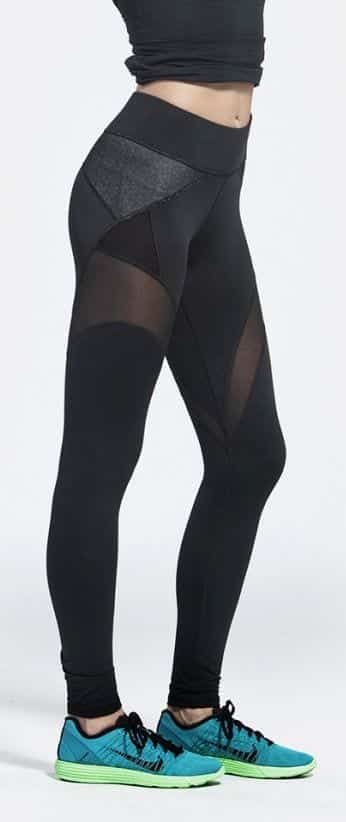 #2. With a Red Sweater and Black heels
Black heels look good with black stockings and give an overall sexy outfit. Pair it with a shocking red sweater, for added appeal. This dress is perfect for teachers or even college students to be worn to special occasions. Added red sweater brings everything together and makes every other element in the outfit pop and rock. Here are some more Sweater Wearing Ideas-17 Ways to Style Sweater with Outfits.

#3. With a Paisley dress and Long heels
See-through tights with long heels make a super sexy outfit, especially for party outfits for girls. It works well with dresses for late nights and functions too. For the dress, you can wear it in any color and design from green to orange etc. And wear net tights with it.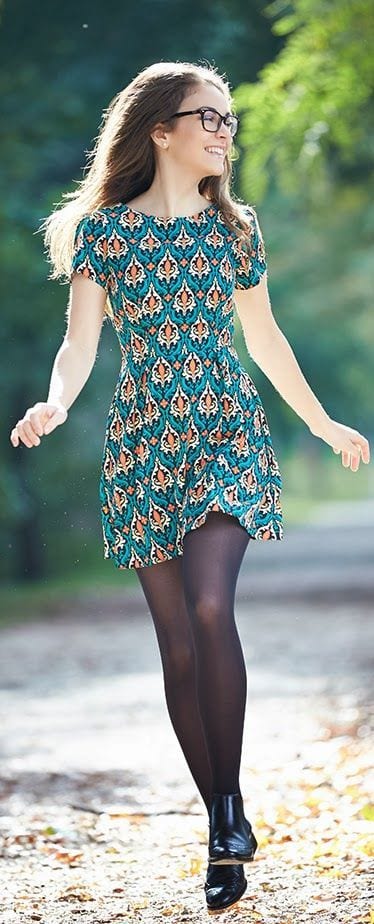 #4. Street Style Look
Taylor Swift's style is both casual yet funky, so you can copy her style. Do this by wearing a black leather jacket, fishnet stockings, and black platform shoes. This outfit idea is perfect for college students who want to wear something to look decent and perfect in every way. Go for a black printed mini skirt and wear a black leather jacket along with it. Pair these up with black tights and shoes. Check out 18 Popular Teen Girls Street Style Fashion Ideas This Season.

#5. Work Wear Shoes
For all the sexy ladies out there, you can wear this outfit for lunch or brunch with friends. Simply choose a pastel dress, and an oversized blazer with sexy shoes.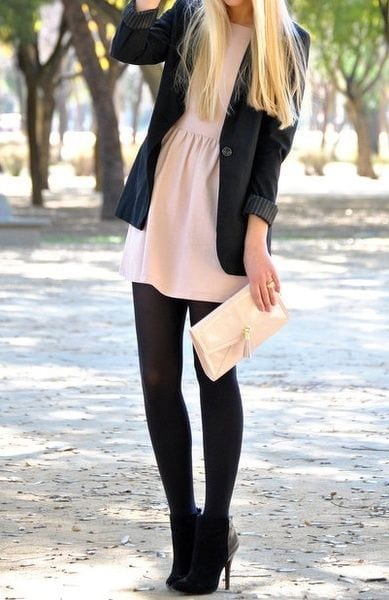 #6. With Bright Yellow Hoodie and Tight black dress
Long black sexy shoes can be worn with a bright yellow coat, for a fun outfit for girls. Bright yellow color in coat makes the ordinary black outfit something else.

#7. Heels with Polka Dot Tights
Polka dot tights are worn by girls of all ages, especially young girls. These can be paired with shiny silver heels for a jazzy effect. These tights look amazing when worn over a black leather dress.

Video Tutorial on Shoes To and Not to Wear with Tights
#8. With a Bright Red Mini Skirt and Matching Heels
Colorful outfits with matching shoes look great for parties and functions. Remember to keep the tights black so that the red shoes pop out. Here are the cutest Mini skirts Outfits -15 Cute Ways to Wear Mini skirts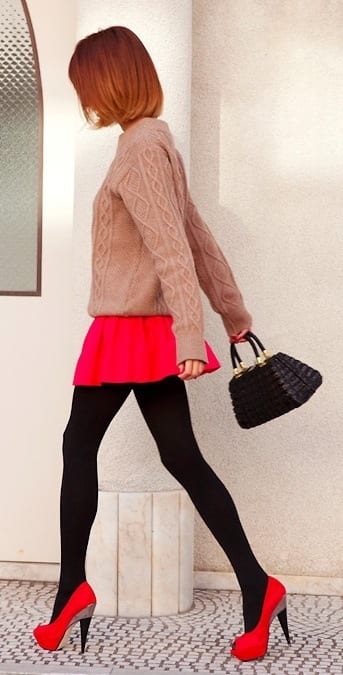 #9. Style them with Long Boots
Funky girls love oversized accessories with black tights and long boots. Perfect outfit for winters for girls. This outfit is for those girls who want a little edgier look in their outfits. Go for a black shirt tucked inside and wear black shorts with it. Add black tights and black accessories with golden studs on it. You can also take a scarf in brown and black color if you want to add more uniqueness to your whole outfit.

#10. With a Long Trench Coat and Chignon
Chignon hairstyles with tights look great on girls of all ages, especially during rainy season. Get ready for the rainy days ahead with these awesome Raniy Day Outfits Ideas; 26 Cute Ways to Dress on Rainy Day

#11. Spring Outfit Combination with Skirt and Tights
Skirts and tights are hands down the best combo available for college girls out there. It looks super amazing on anyone and totally changes the way people look at them. Wear red cropped sweaters to complete the look. You can also take a leather bag along with this whole outfit look. Enjoy your day.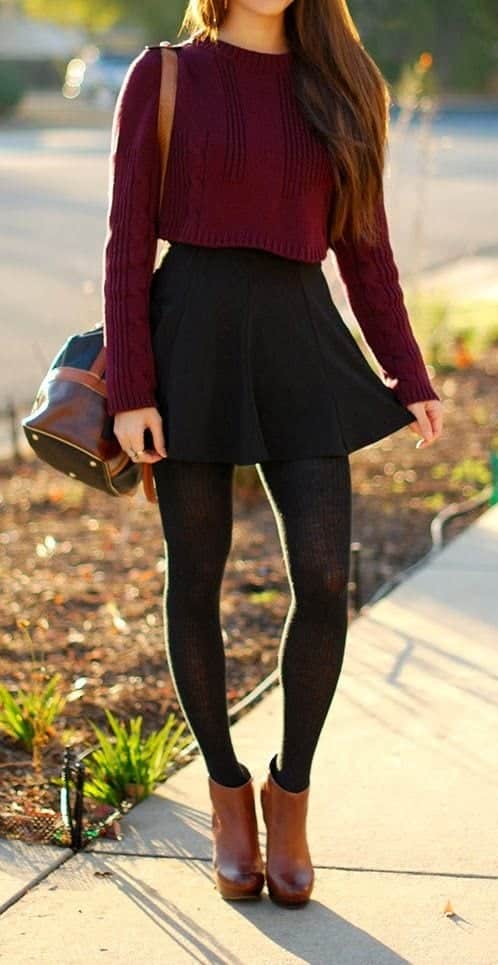 #12. Footwear That goes with Tights For Teen Girls
Heel boots are perfect for winters and are in the trend for a really long time now. Teenage girls look really nice in ankle boots and can easily wear them to school or college.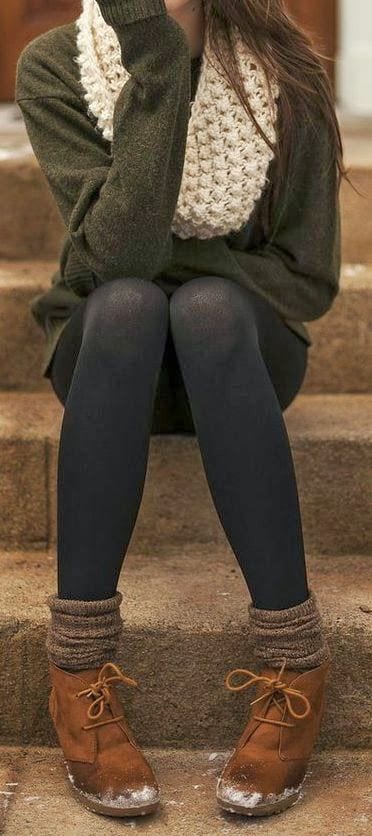 #13. Winter Outfit – Long with With Tights and Heels
Tights look great with high heels in matching colors. If winters are here then wear a loose sweater or cardigan or a long coat on top of tights and high heels. This combo is perfect for work or for university. It would also look really classy for a job interview, for more ideas, check out How to Dress Up for Job Interview; Proper Outfits for Women

#14. Wedge Booties With Tights
This outfit idea is perfect for those who love to look casual at all times. Pair up your dress with net tights and wear wedge boots with it. These wedge boots will make the outfit look extra special and perfect for any kind of get-togethers and parties.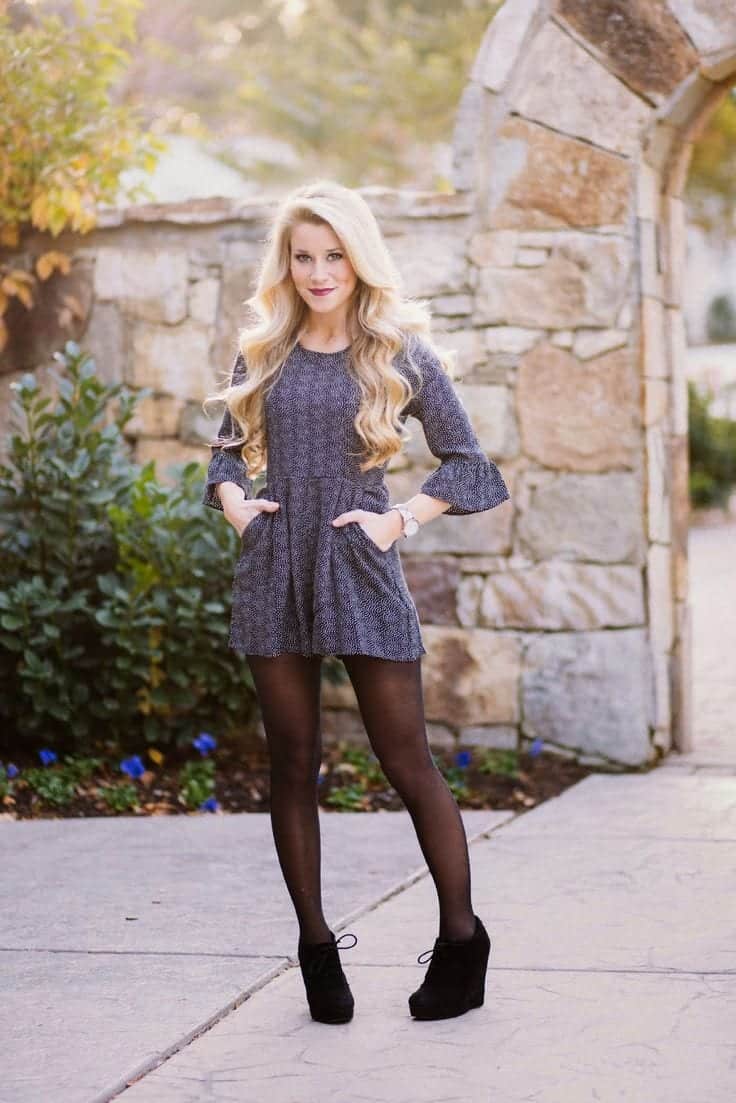 via @images source Pinterest.com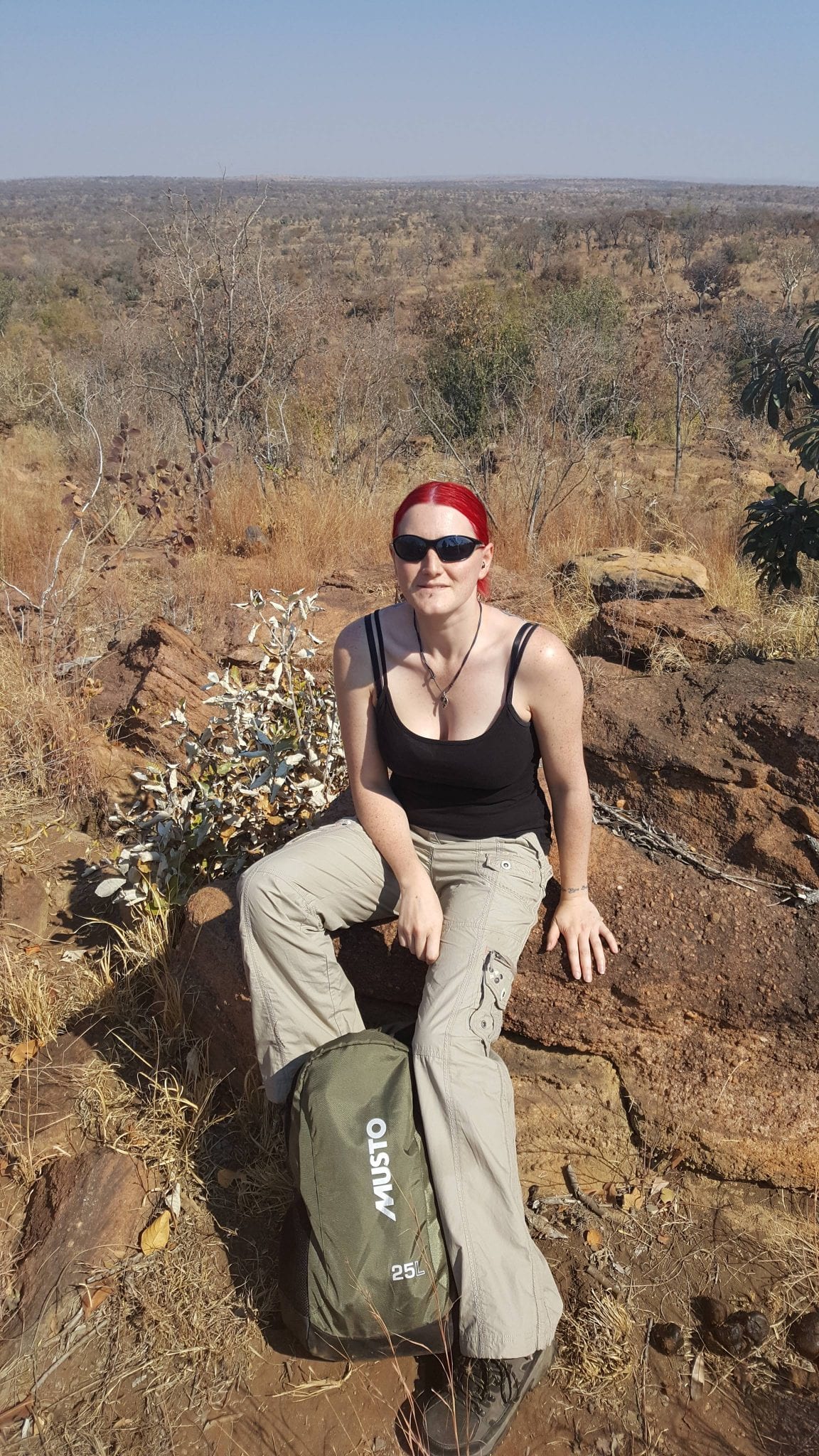 Caz, aka Vixen, has been freelance creative writing for several years. She has a lot of experience in different fields including high street fashion, tattooing art, and even the gothic and historical costumes. Caz has a Diploma in Fashion and Textiles and also a Bachelors Degree in Historical Costume and Corsetry. Her passion lies with gothic design, corsetry and any other styles considered to be taboo or unusual. Style-wise Caz has a love for Vivienne Westwood and her take on the punk era. Although Caz loves the weird and wonderful, she has a deep love for all fashion and allows this to show through her work.