Velvet Outfit Inspiration: Velvet is a luxurious and a royal piece of cloth which can be worn any way you want, but it can be a bit tricky situation sometimes, because of its flexibility and stretchedness. It is a classic fabric that instantly gives off an air of elegance and can dress up even the simplest of outfits. The velvet trend still going strong this fall and winter season, and you can incorporate velvet touches to your outfits. Even the designers add some velvet piece to their wardrobe because of its royal look. The ways can be diverse how to wear your piece with trend and style. It can be from clothing through to accessories. If you're unsure of how to wear velvet, then just start off with subtle accessories rather than dramatic velvet clothing.
How to Wear  Velvet Outfits in Different Ways
Velvet Dresses: If you are unsure of how to wear velvet, a dress is one of the easiest ways to wear the trend. Bodycon dresses and skater style dresses are popular designs.
Leggings: They are popular and comfortable. Their thickness and texture make them ideal for the cooler months. Work a rock chic look by pairing them with an oversized shirt, leather jacket, and lace-up boots.
Accessories: When you do not want to wear too much of velvet, go for accessories instead. Hair accessories, jewelry, and even velvet collars are very popular in this regard.
Jackets and Blazers: A sleek black velvet blazer could easily be incorporated into a range of outfits.
Embellishments and Shoes: They are really very easy to find and look trendy. Add velvet touches to your outfit in subtle forms. Think velvet covered buttons or velvet trims. If you want to know how to wear velvet shoes, simply choose a style that best suits you.
If you are too thin then never forget that a velvet dress adds inches to even the slimmest of hips, given its three-dimensional pile. Slim girls can wear one piece velvet dress to look bit more sexy.
Below are just a few tips on how to wear velvet.
#20- Sexy Bedazzled Outfit
Wear it on a wedding or some evening event, this outfit will look very sexy. A trendy sequined crop top with blue velvet pant looks amazing on all body types. Pair with high-waisted flares, skirts or pant, or wear it as a stylish topper for an outdoor wedding.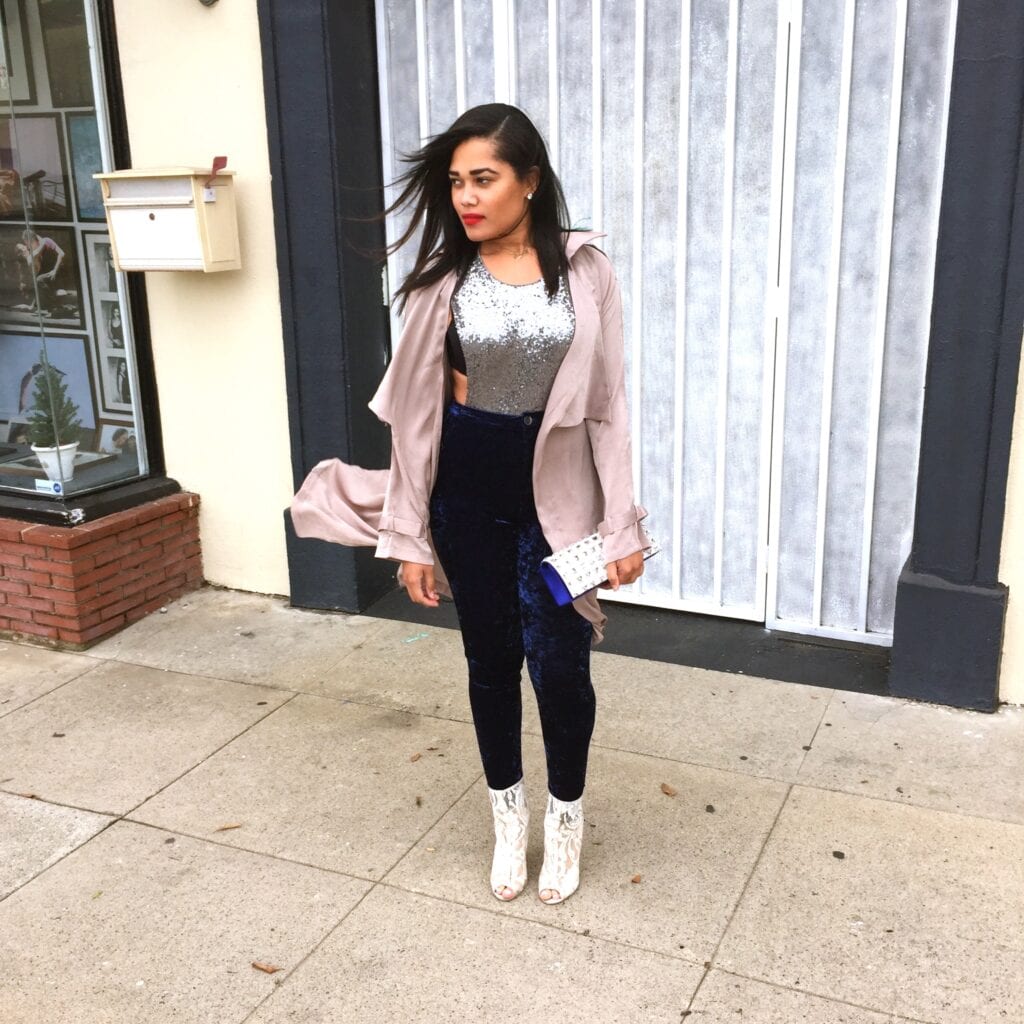 #19- Classic Velvet Cardigan with Rugged Jeans
These are very comfortable and easy to wear things which can be used with any outfit. Add some statement jewelry to look glamourous. Black pumps look more stylish with this outfit.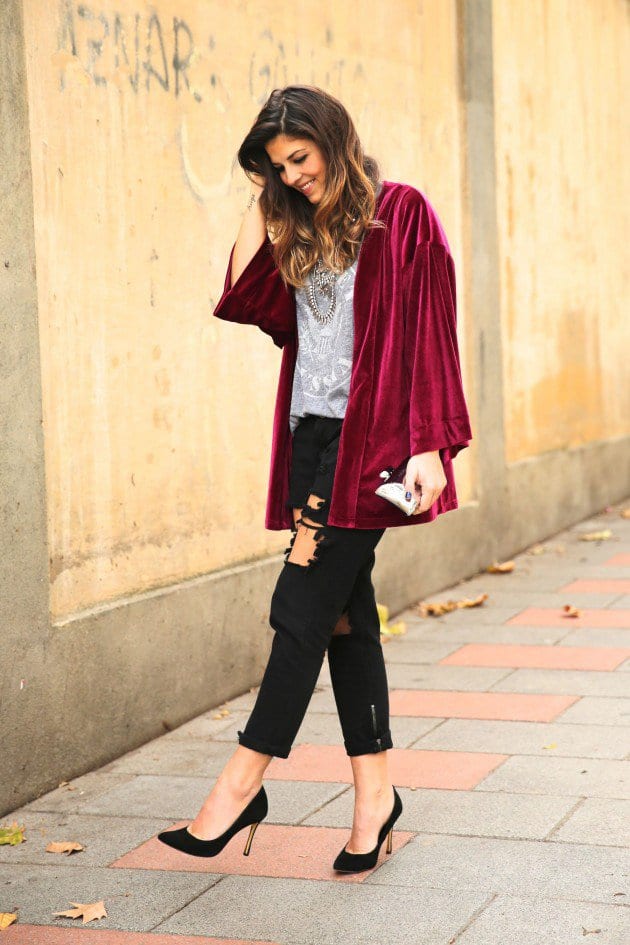 Source
#18- Sassy Work Outfit
Patched skirts are very much in nowadays. Pair up your work outfit with a patched velvet skirt and look sassy. Bright blue color pumps enhance your look.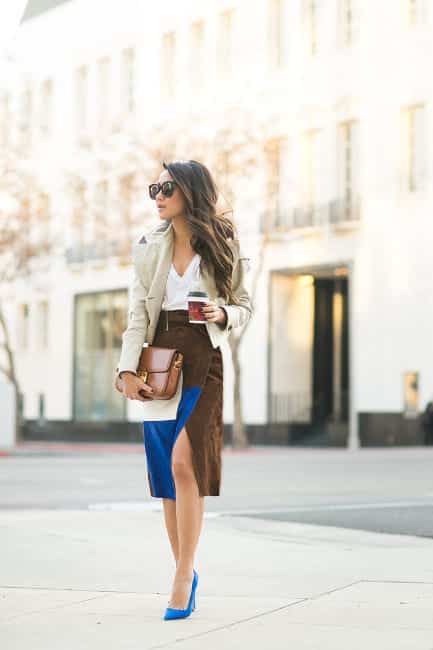 Do have a look at [highlight]20 ideal work wear outfits for women for an elegant look[/highlight]
#17- Street Style with Velvet Dress
This patchwork skirt is composed of velvet and suede. It will gift you a totally original look this fall. A mix n match combo of the leather jacket looks very modern, though.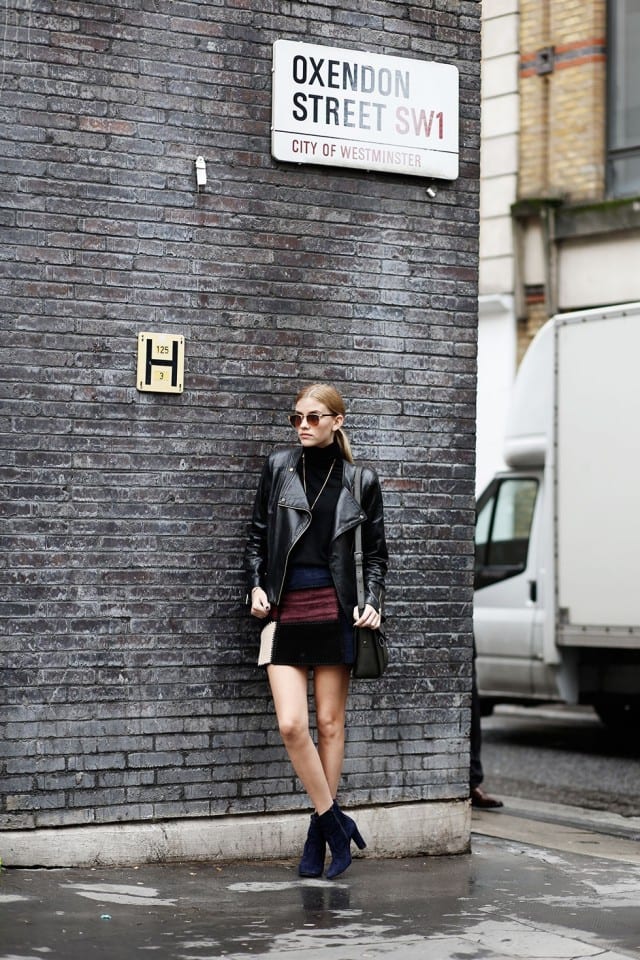 #16- Cute College Girl Outfit
A white blouse with a leather jacket and mini skirt gives you a complete cute college girl look. Animal print flat pumps look amazing with this look. You can also perfect the tomboy look with dungarees that are stylish and easy to carry.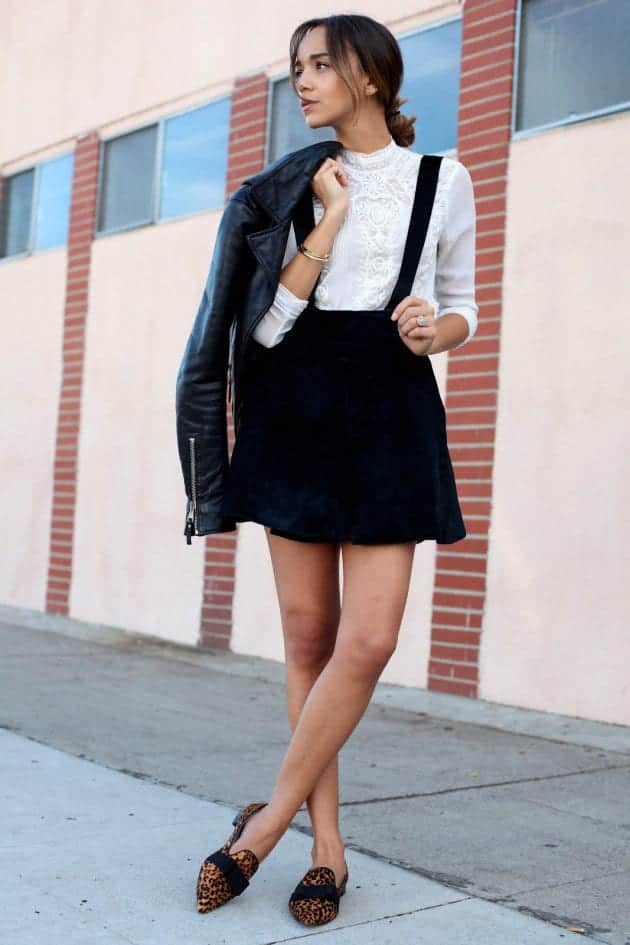 Source
#15- Trendy Velvet Suit for Office
There are tons of velvet pieces out there in beautiful jewel tones like emerald green and royal blue that can make such a stylish impact. Even a ruby red velvet suit looks effortlessly classy at office or formal meetings.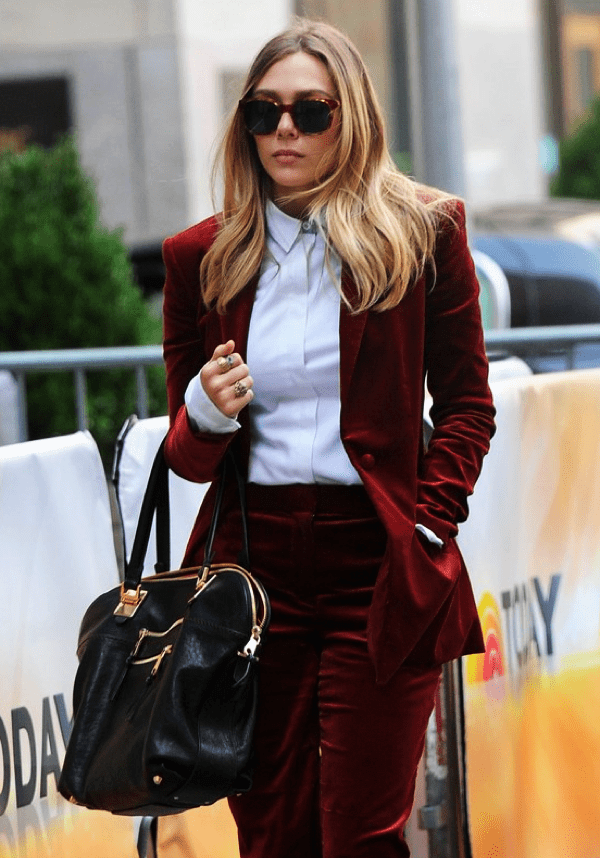 Source
#14- Stylish Winter Outfit for Girl
Velvet also works well with classic wardrobe staples. The best way to wear something you're unfamiliar with is to pair it with non-trendy, classic pieces like opaque tights,  denim, and basic cotton shirts.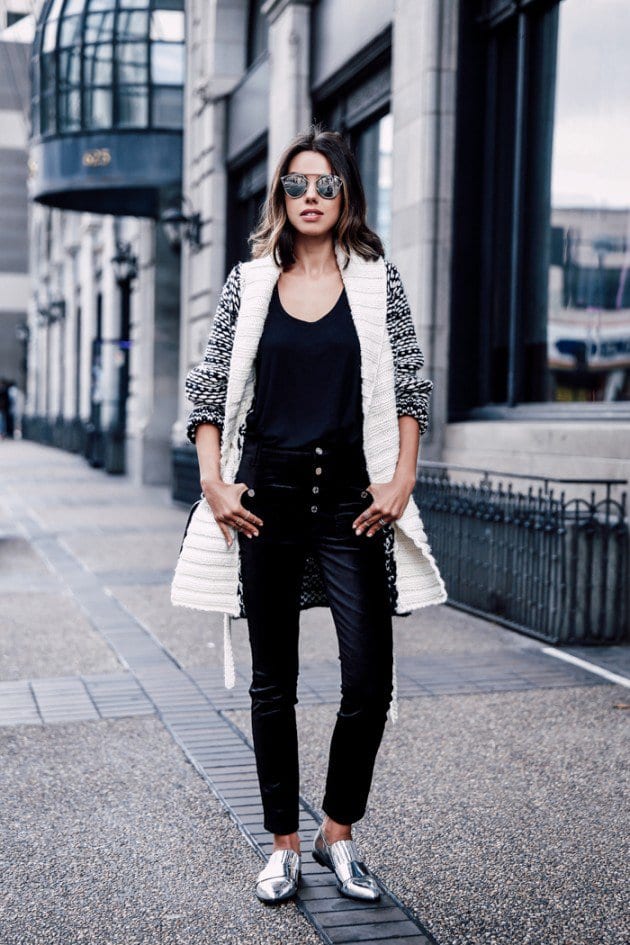 Source