Men Fashion Over 50  – Boys will always be boys, even when they turn 50 and above. They will still be young at heart, and desire to wear bomber jackets, leather boots, tight T-shirts, Converse shoes etc.So what is stopping them? Men above fifty should be able to dress stylishly and stay in fashion.
In order to assist them, we have made a list of most trending clothing style for over fifty men. Some of the styles have been picked from top fashion blogs for adult men to keep you guys updated with latest fashion trends. Also, the latest celebrities styles have been put in the collection to see what's cooking in celebrities wardrobe. So let's check them all out one by one.
Outfits for Men over 50
If you're wondering what's the right way to dress up in your 50s then let's start with discussing some basic rules. The first rule is to go for well-fitted clothes. Your outfits should neither be too tight nor too baggy, at this age, a well tailored and well-fitted outfit can make a huge impact. Avoid bright colors and instead go for more subtle colors that are pleasing to look at. Moreover, avoid outfits and clothing items that are designed for youngsters such as bright trainers because they just won't bring out your mature personality. When shopping, go for brands which have special focus or lines for older men as they produce the best quality and mot stylish outfits, some examples include Burberry, Ralph Lauren and Fred Perry. There are also certain brands that are designing only for young men so you should stay clear of them, these include Urban Outfitters, Rue21 and American Eagle.
#1. Casual Outfit
For sexy fashion that is in vogue, wear a fitted black leather jacket. Pair it with a gray Basketball t-shirt and fitted black jeans. Check out Men Blazer Styles -18 Latest Men Casual Outfit with Blazer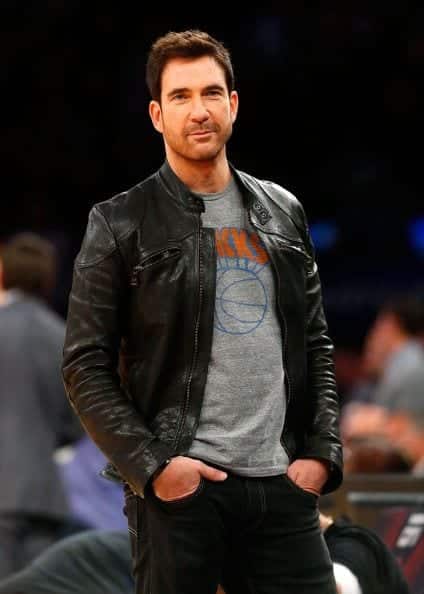 #2. Harrison Ford Style
Harrison Ford, aka Indiana Jones, was all about classy style and fashion. Wear a black blazer and keep it classy with a dress shirt.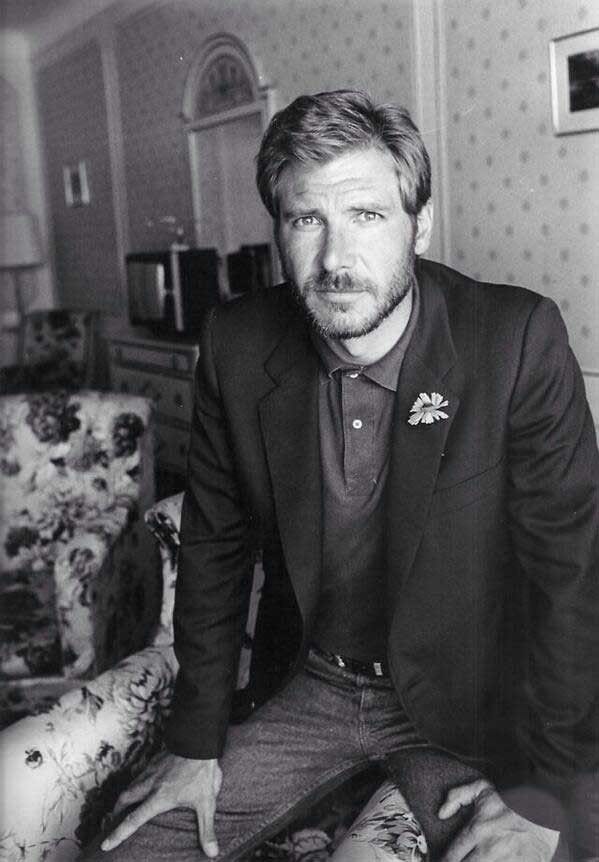 #3. 50 Shades of Grey
If you have gray hair, then wearing all-grey outfit will look fabulous. Stick to tweed with a blazer and sweater. This looks great for professional fashion in office. RECOMMENDED: Men Waistcoat Styles -18 Ways to Wear Waistcoat for Classy Look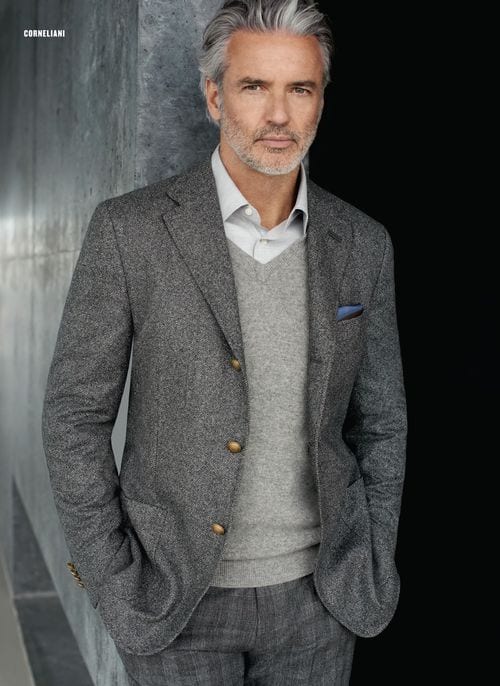 via
#4. Quirky Robin Williams Style
The late Robin Williams was all about fashionable fun style. Stick to black and white and go jazzy! Just like wearing black pant coat suit looks good, wearing white plain coat suit also looks great. Simply wear a plain black shirt with white well-tailored coat and pant. For shoes, you can wear brown oxford shoes.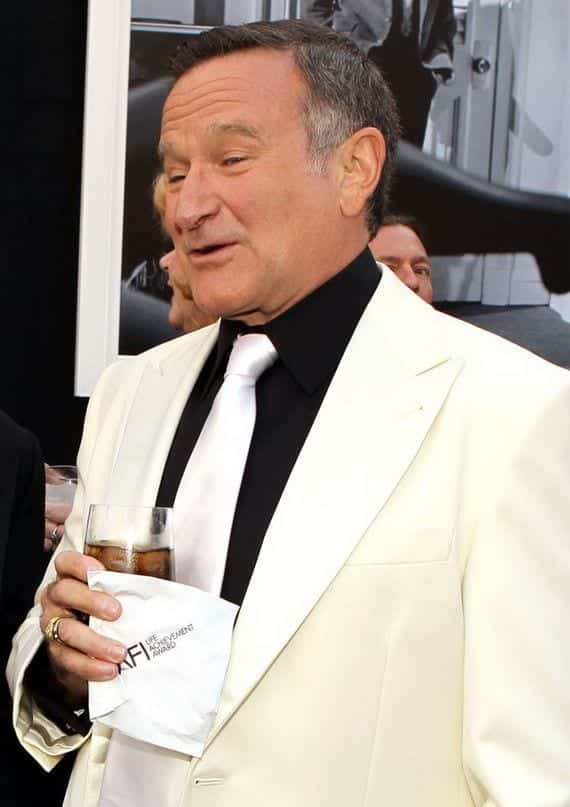 #5. Bohemian Rocker Style
For grandfathers who like to remain in fashion, wear JC Penny's t-shirt with loose trousers and a beaded necklace for bohemian male chic.

#6. Gay Fashion
For homosexuals above 50, stick to sexy and fitted fashion. This can be a camel toned blazer with cropped navy blue pants from Marks and Spencer.

#7. Grandfather Fashion
If you are feeling mysterious, you can wear a polka dot scarf with a brown suede hat. This kind of suede hat is perfect for every occasion. No matter if you are going to attend a birthday party of your grandchild or going to attend the wedding of your grandchild, this hat will never disappoint you.

#8. Have A Classy French Beard
If you are attending an office meeting or parent-teacher conference, then play it safe. Choose classic colors such as a teal shirt with a light brown jacket. Perfect male daytime look! Check out Facial Hair Styles-30 Best Beard Styles 2017 with Names and Pictures

Tutorial on Style Advice for Men Over 50
#9. Liam Neeson's All Black Look
For a night time event, where you want to look sexy and charming then go all-black. This is the great slimming fashion for fat men and looks great on all colors. Wearing all black will definitely make you 5 years younger than your actual age. You can wear a fitted or loose plain black shirt with black or blue jeans. And then finish the whole look with a plain black coat to make your outfit all black.