Cute Outfits with Shorts: There is no second thought that Shorts are comfortable, versatile, and cool, especially in the hot summer months. But they can be worn in fall and spring season by adding some layers too. Regardless of your body size or shape, with the right styling inspiration, short shorts can be a summer wardrobe pillar.
How to Wear Shorts with Different Outfits
They can be paired with a t-shirt or jean jacket for a weekend road trip, or styling them with a silky blouse and blazer for a sexy date night ensemble, there are plenty of ways to use this staple this season.
Here are some tips to wear shorts like a fashionista.
Always buy shorts that will flatter your figure. There are all kinds of stylish options which women of all shapes and sizes can choose.
Longer shorts create the impression of shorter legs, while short shorts lengthen the leg, giving the impression of height.
Shorts that flare out toward the bottom, rather than hugging the thigh, are flattering for bulky girls and curvy women alike.
Floral or tropical print shorts can be a fun and flashy addition to your wardrobe, especially in the summer months.
Increasingly stylish, popular, and flattering, high-wasted shorts are making a big come back. They look professional and can be worn in office too.
#27- Teen Girl Fashion Outfit with Leather Shorts
Just wear a white crochet or lace top with leather shorts, and you're set! A little bit of bedhead helps too.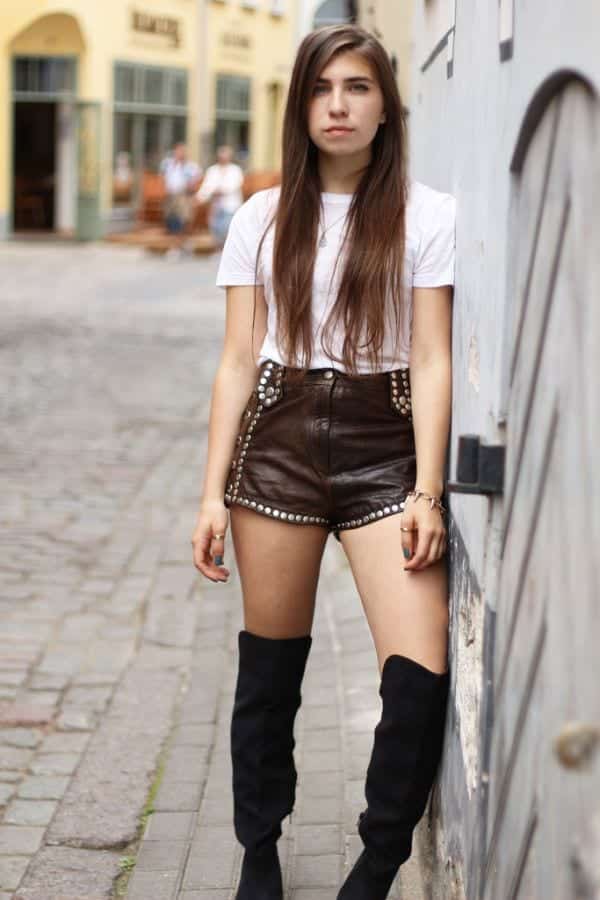 #26- Short Shorts with Fashion
Selena Gomez lets it all hang out in a bra-top and shorts all in white. This makes it a more professional look.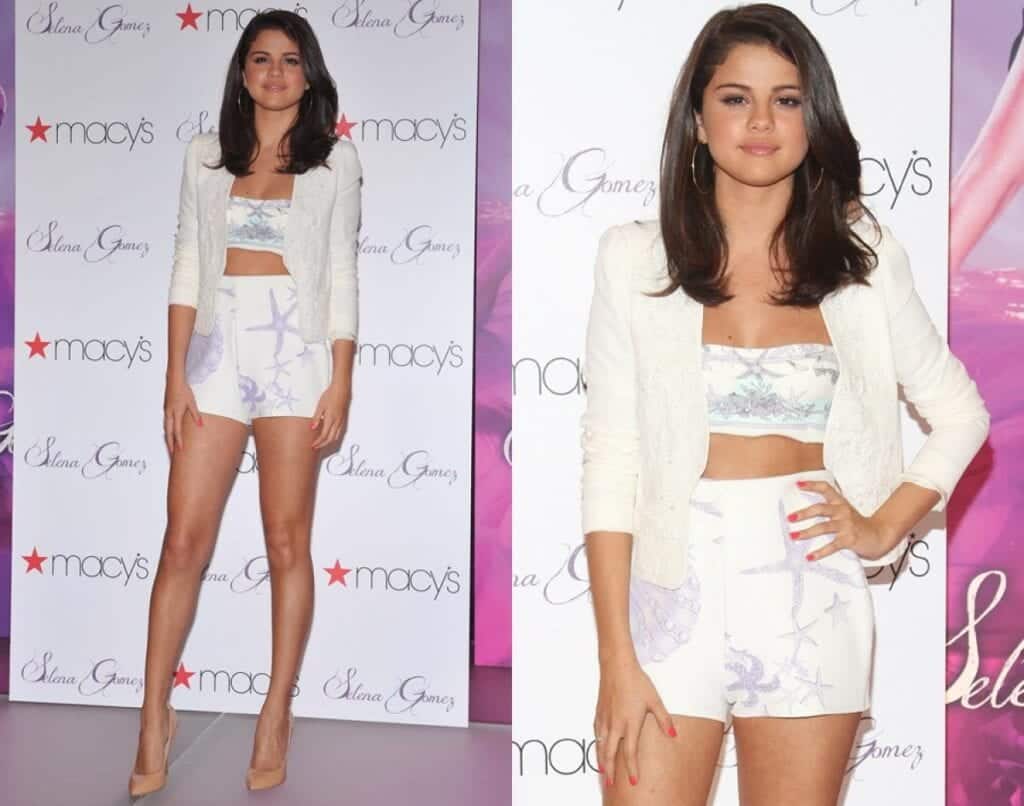 #25- Sassy Holiday Outfit
Enjoy summer holiday parties with a cool and funky outfit. Try out these simple ideas and outshine in this fashionable outfit.