Best Maang Tikka Designs and Styles. The breathtaking traditional jewelry is one of the most desired accessories for a girl on any wedding. Be a bride or a sister of a bride, the gorgeous maang tikka or Maatha patti, along with complementary necklace and bangles, is a must have to complete a stunning look.
Mostly, a Maang Tikka is styled in the middle of centrally parted hair but in the recent year, you will find a wide range of styles and methods of wearing a Maang tikka. Now, it's up to you to have a look at these extremely glamorous modern Maang tikka designs and styles and choose the one that suits your personality the best.
Latest Maatha patti Styles for Different Face Types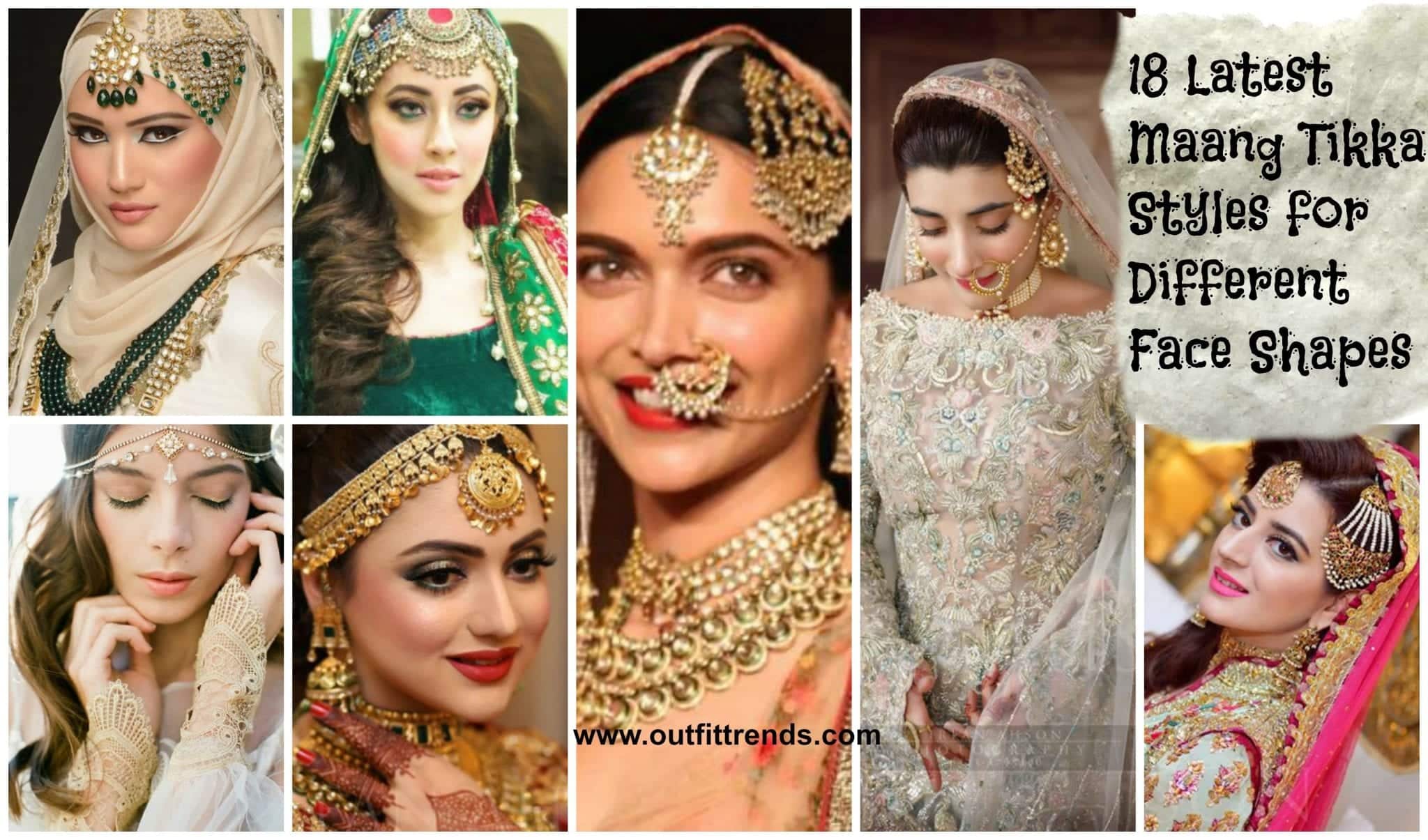 RECOMMENDED: How to Wear Maang Tikka in 15 Different Styles
In 2017, the trends related to bridal and wedding wear as well as jewelry have revived the ancient traditions. The glorified maang tikka, maatha patti and jhoomer reminds of the grandeur of Mughal queens and princesses. You will be amazed to know that this historical piece of jewelry is in vogue for the weddings of 2017. The good news! it's not for the brides only … girls of every age can choose to wear a mesmerizing maang tikka according to their personality and face structure.
Remember,  choosing a suitable maang tikka for your face shape is as important as selecting a best-suited dress for your body. Wearing a Maang tikka means you are going to be in the limelight. Therefore, ensure a brilliant choice, before stepping into the spotlight.
Here we will share the mesmerizing latest matha tikka styles for different face types.
#18- Pendant style with One Tier(Maatha patti)
 One of the hottest trends of 2017 is the pendant style maang tikka with single tier or one chain maatha patti. This delicate style gives an ethereal princess look to the bride of any face structure. It also adorns the teenage girls with a small forehead. However, be conscious about placing the delicate ornament at the right place. Also have a look at 16 Cute Hairstyles with Maang tikka/Maatha Patti This Season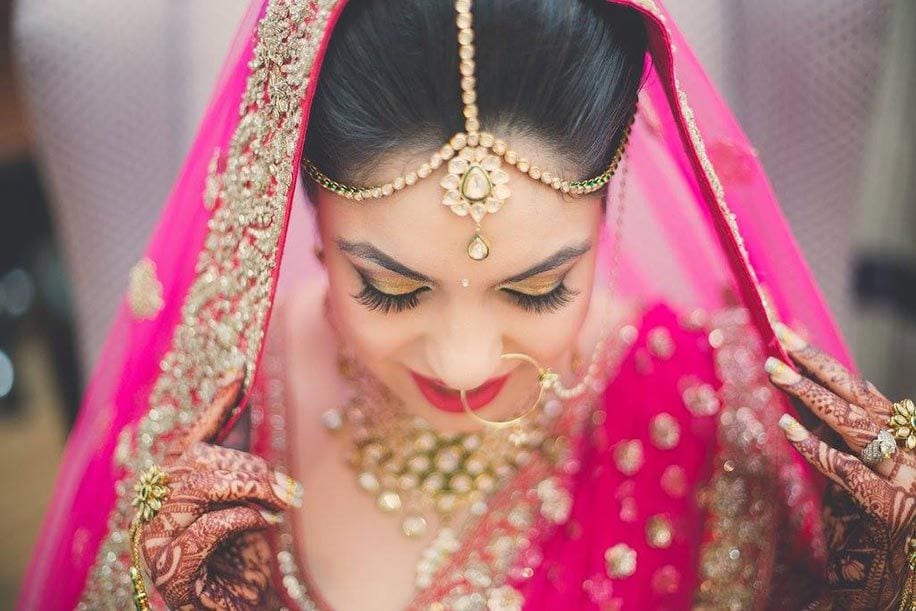 #17- Multi-layered simple maang tikka
This stunningly beautiful style of maang tikka is trending this year with the variety of designs. The extra layers of maatha patti attached to maang tikka, adds to its elegance and look fabulous to the round face and broad forehead especially. It's simplicity and delicacy will enhance the inborn beauty of any girl.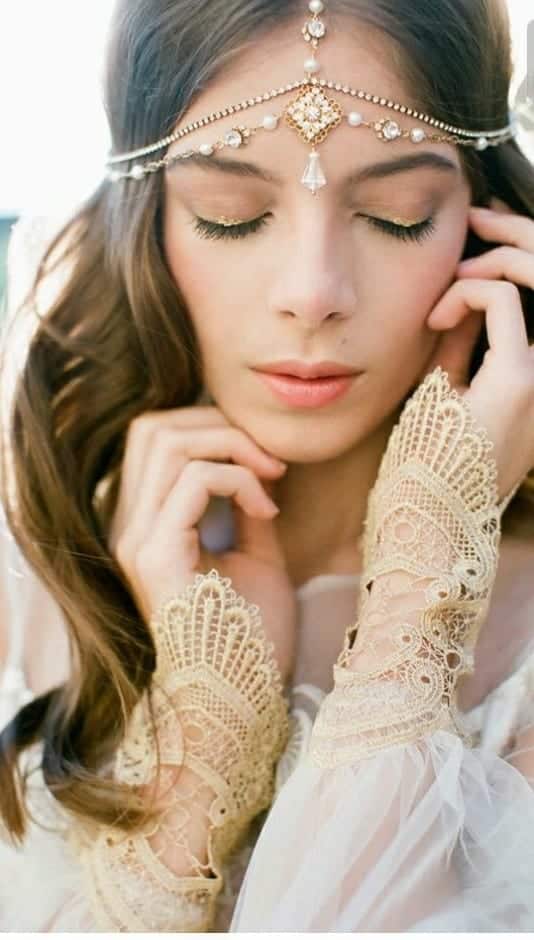 #16- Pendant style 
This all time favorite style of brides is still trending in the new year with a wide range of designs. From kundan to pearl stones, all looks elegant with this traditional style and the best thing about it is that it suits to any face shape.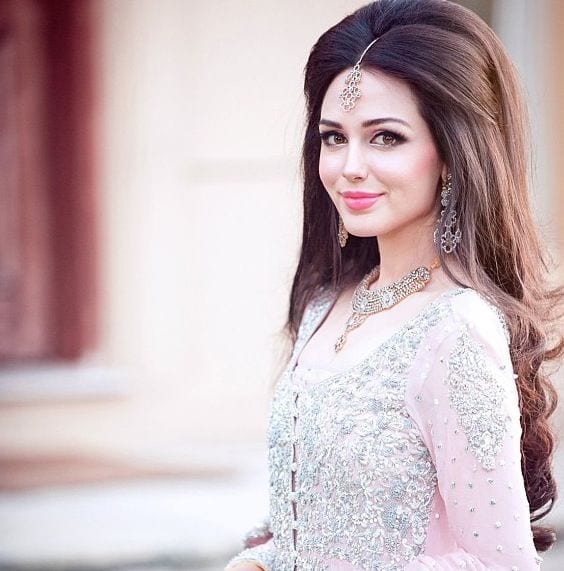 #15-Chandelier style
The ancient style of maang tikka is trending this year for the girls who would wear them boldly. The extravaganza of pearl and rubies over it creates a stunningly celestial appearance.However, this piece of ornament would suit to large forehead and round face. A maang tikka looks fabulous when worn with pattiala shalwars so do check out Patiala Shalwar Outfits-18 Best Ways to Wear Patiala Shalwar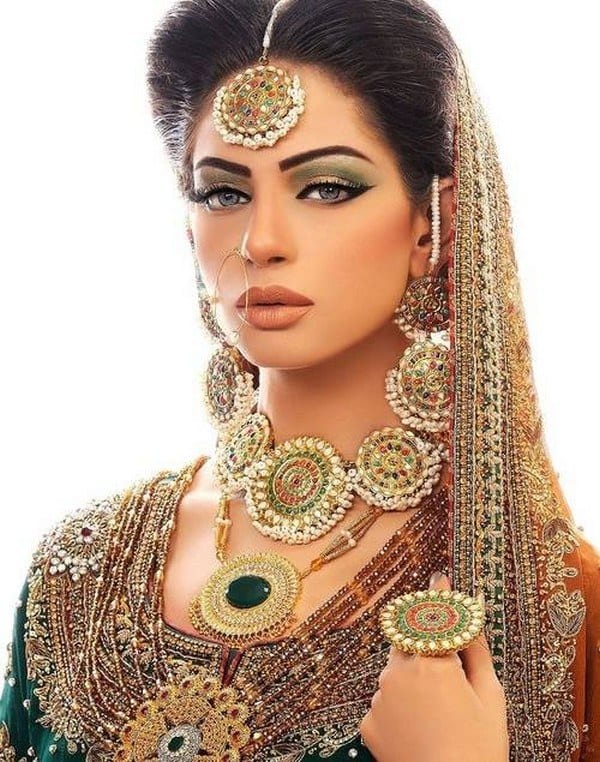 Step by Step Video Tutorial – 3 Trendy Ways to Wear Maang Tikka
#14-Side Maang tikka with One Tier
This spectacularly unique style will rock the wedding this year. Breaking out all the traditions, gutsy girls would love to carry this style.It would look especially beautiful on oval face shaped girls.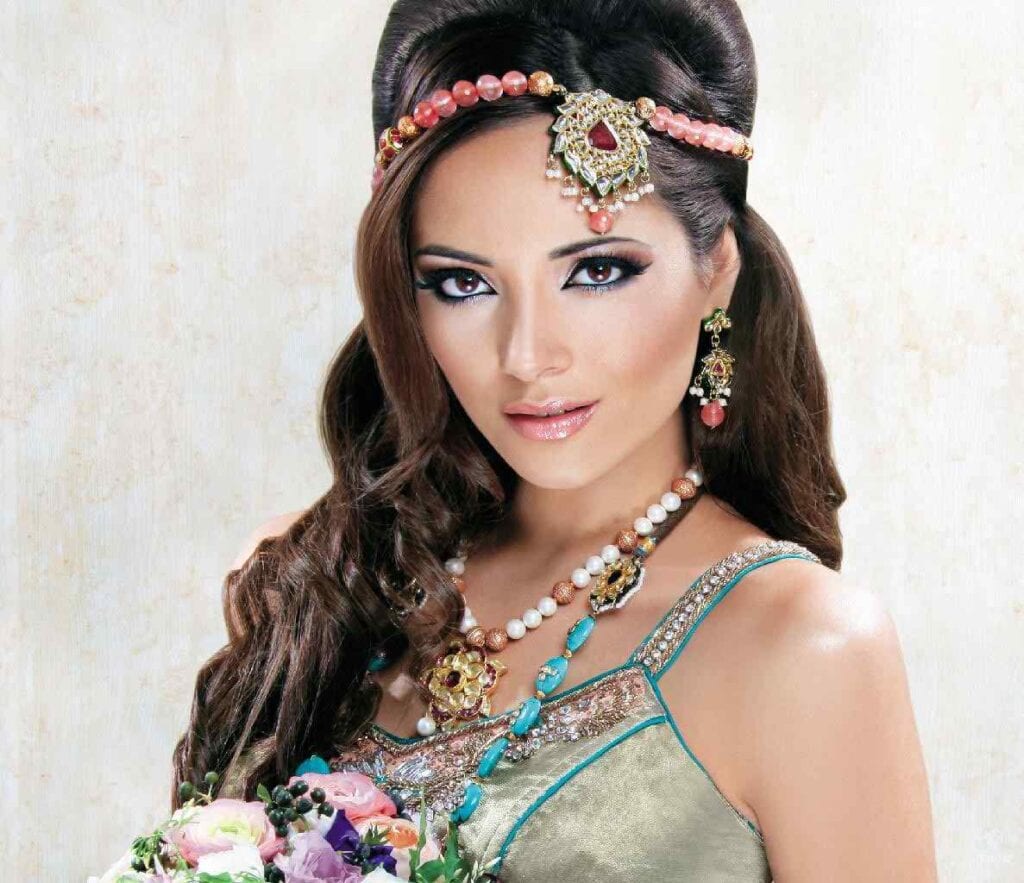 #13-Princess Tiara style Maang Tikka
This utterly adorable style is for girls of all ages. The international bridal hair accessory trend is intermingled with Asian maang tikka styles too.