Urwa Hocane Wedding Pics . Finally, the much-awaited wedding bells have started ringing. After keeping their fans waiting for so many years, the power couple – Urwa and Farhan, has finally decided to settle down and it's sure to be a grand affair.
Farhan Date of Birth : September 14, 1984  Age : 32
Urwa Data of Birth : July 2, 1991  Age : 25
Farhan Saeed's Height: 5′ 11″
Urwa Hocane's Height: 5′ 7″
Farhan Saeed's Horoscope : Virgo
Urwa Hocane's Horoscope: Cancer
Age difference between the couple is 7 years.
The couple marriage date is 18th December 2016, but the wedding functions have started almost a week before and we have some really cute and fun dholki pictures, but let's start from where it all began, yes, the grand proposal!
Urwa Hocane and Farhan Saeed Wedding Dress designer : Ali Xeeshan for Barat and HSY for Walima
 Barat Date and Venue: 18th December at Falettis Hotel Lahore
Farhan Saeed and Urwa Hocane Marriage
Farhan and Urwa's relationship is no secret as they have always been open about it in their interviews as well as on social media. They are spotted together at all events and parties and surely they look really cute together. The two met for the first time at a mutual friend's get-together in Lahore and have been best friends since then. Let's have a look at their wedding story and do stay tuned for more pictures!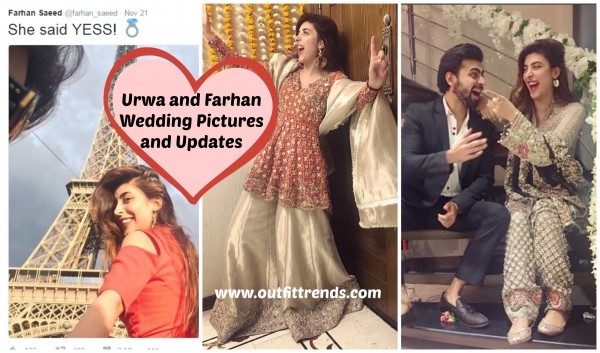 Farhan Saeed Proposes Urwa
On November 21, 2016, Farhan Saeed tweeted a picture of Urwa that took the social media by storm. Yes, this was the proposal picture, taken at Eiffel Tower. Have a look:
Urwa Farhan Engagement Pics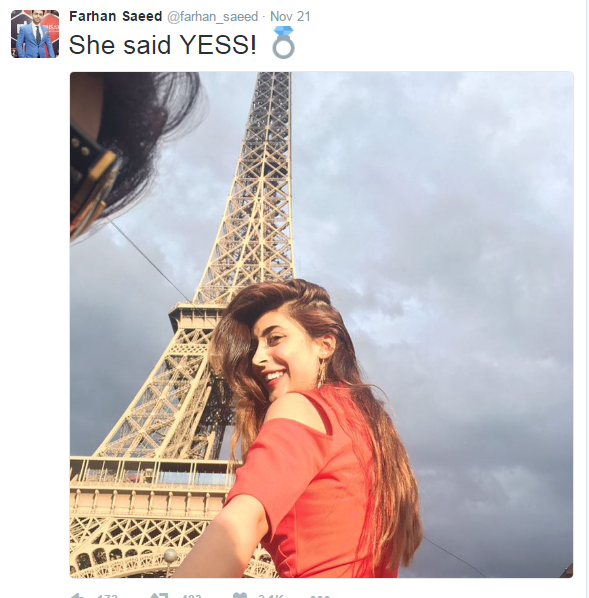 Urwa was seen wearing a red dress in the Paris pictures and the two were also caught sharing an intimate moment there.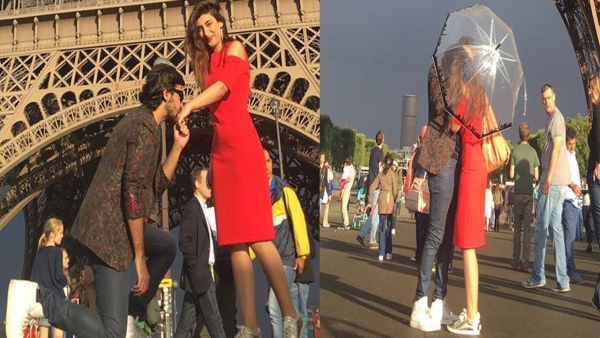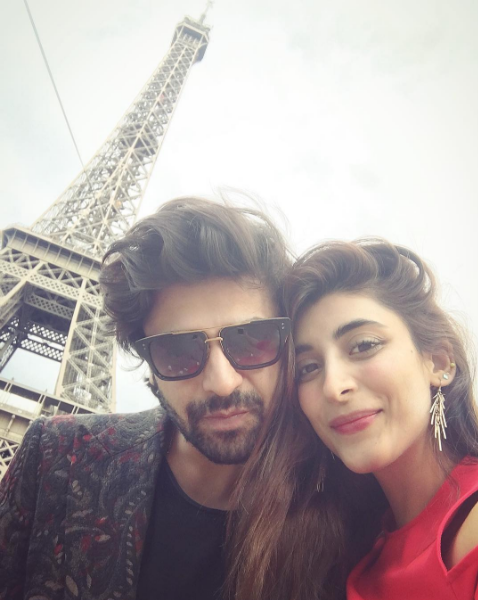 It looks like Urwa's sister and brother also joined them for this engagement ceremony.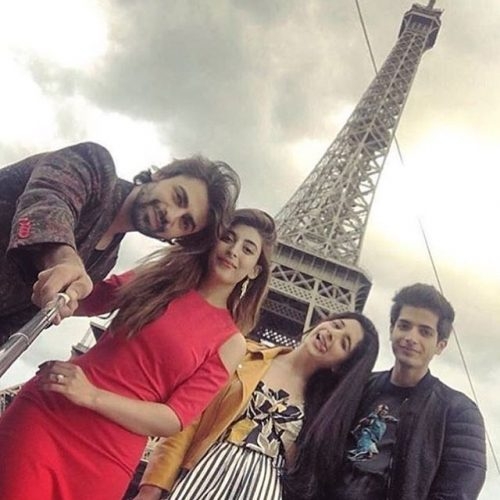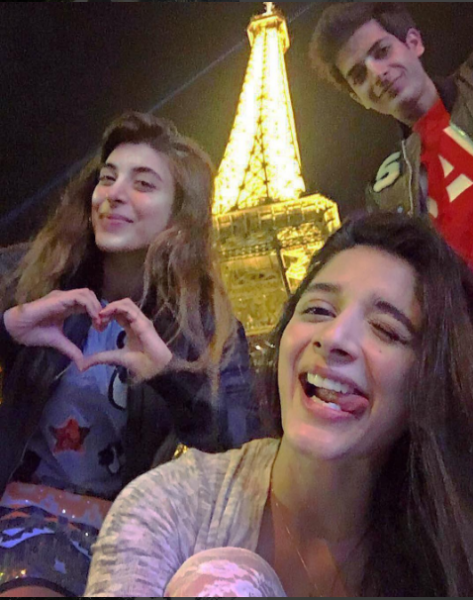 Not too long after this proposal, Farhan Saeed was once again seen on his feet with Urwa at the Bridal couture week.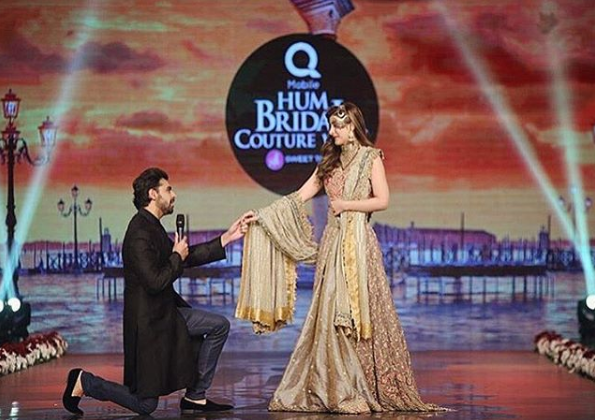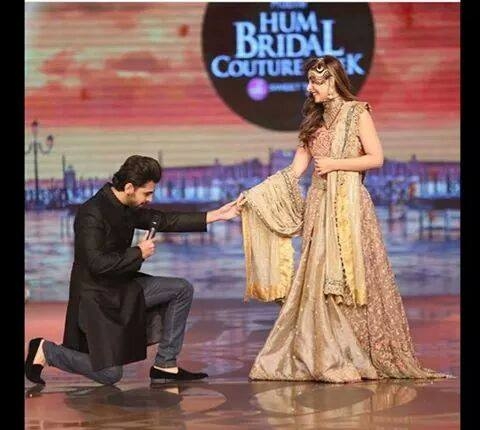 Farhan Saeed Urwa Hocane Wedding Invitation Card
Their wedding invitation card was beautifully designed and came with a couple of yummy chocolates. Also, check out 40 Most Elegant Ideas for Wedding Invitation Cards and Creativity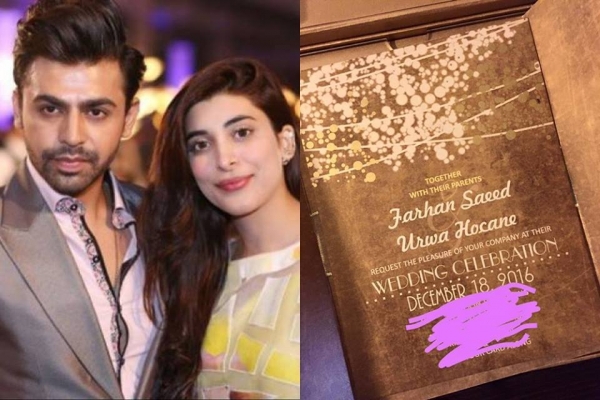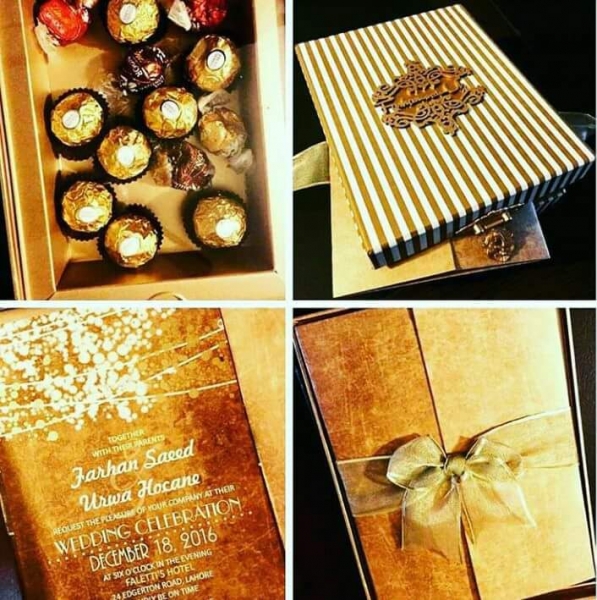 Farhan Urwa Wedding Preparations
Here are some pictures of Urwa and Farhan with the actress Resham as they visited her place for inviting her to the wedding.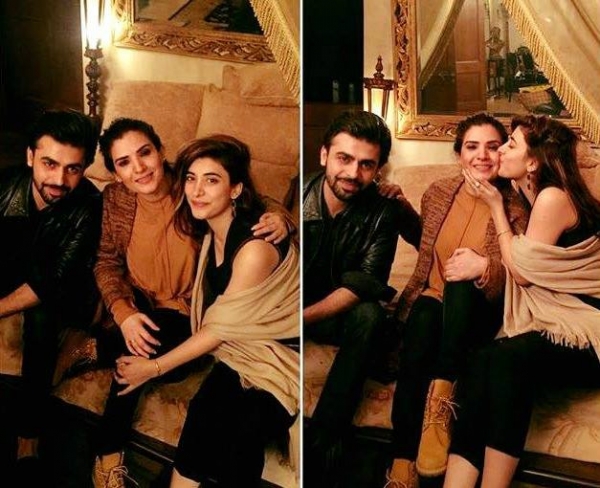 They were also spotted with the designer Ali Xeeshan for deciding the barat outfits and other details.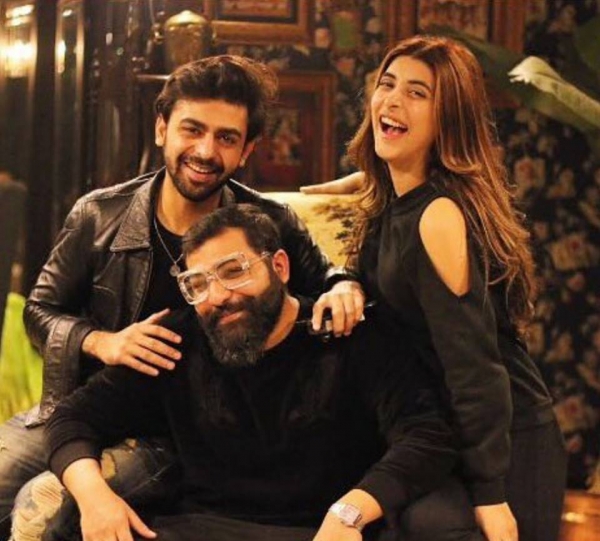 Here we see Urwa selecting her wedding jewelry, along with their wedding planner and stylist Qasim Yar Tiwana.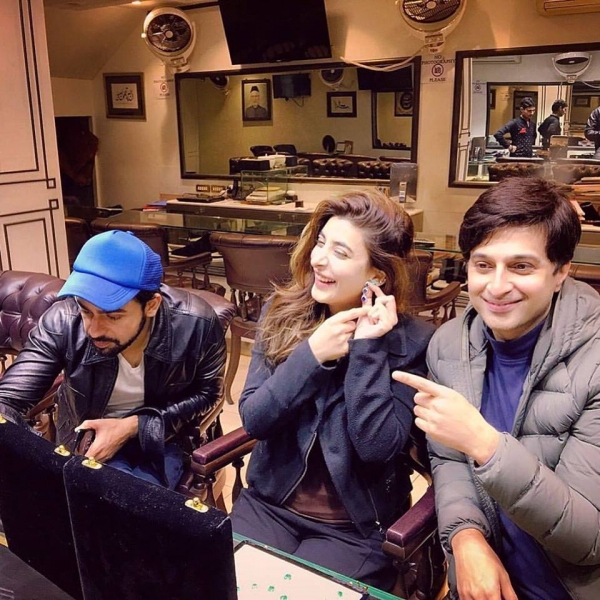 They were also spotted with HSY for the final fittings of their reception dress.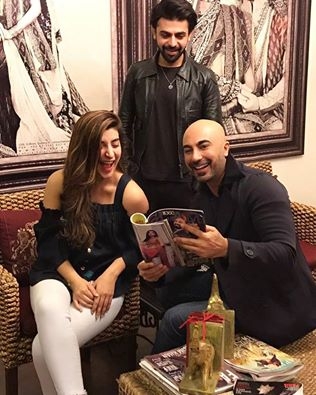 And last but not the least, they were spotted at Elan for the fitting of their dholki dresses.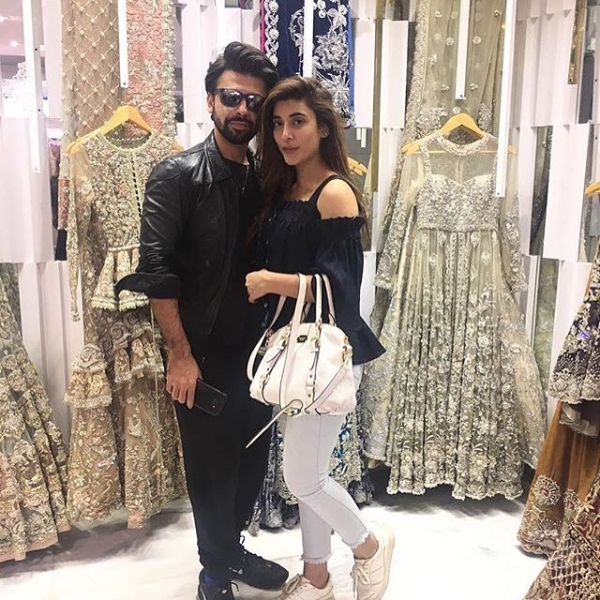 Farhan and Urwa First Dholki Pictures
On Monday, December 12th, the wedding celebrations started with the first dholki where Urwa was seen wearing a silver and black outfit by Elan while Farhan rocked a black and white suit. Have a look at these 20 Pakistani Wedding Hairstyles for a Perfect Looking Bride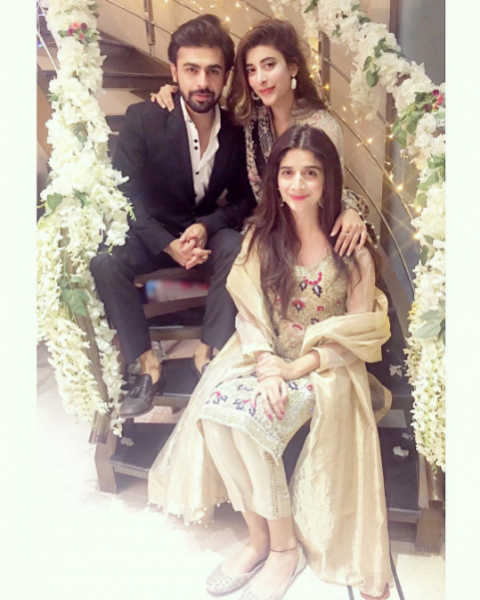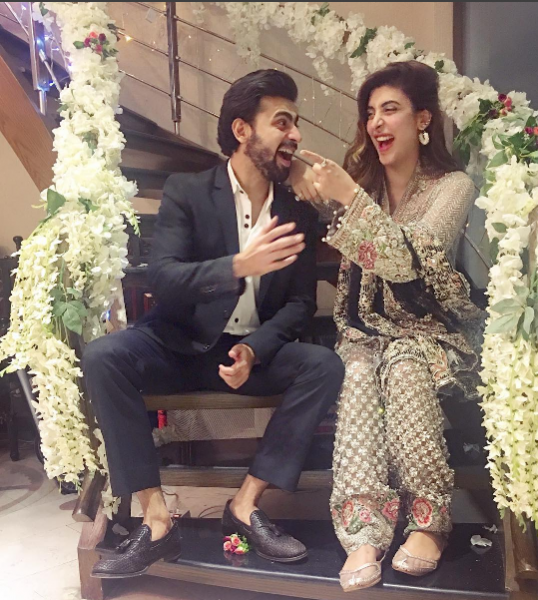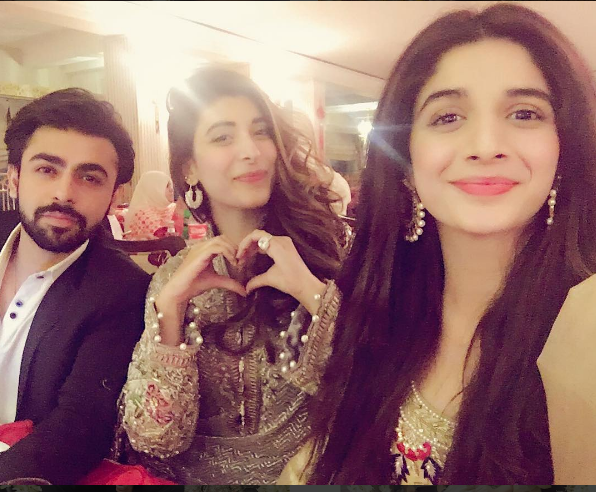 Here's a closeup of Urwa's outfit. She glowed in the gorgeous color and chose light makeup with wavy hair. We also loved those beautiful transparent silver khussas.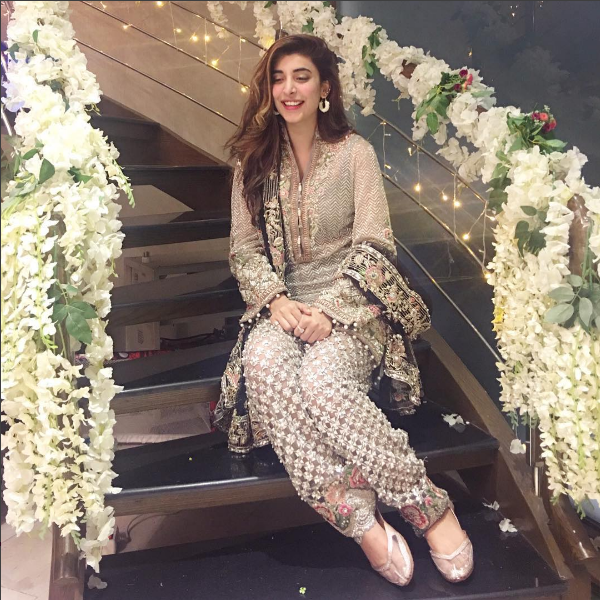 Farhan and Urwa's Second Dholki
They say that happy brides are the prettiest and Urwa surely is the happiest of them all! For her second dholki on 13th December, she wore a bright orange peplum top with a silver gharara.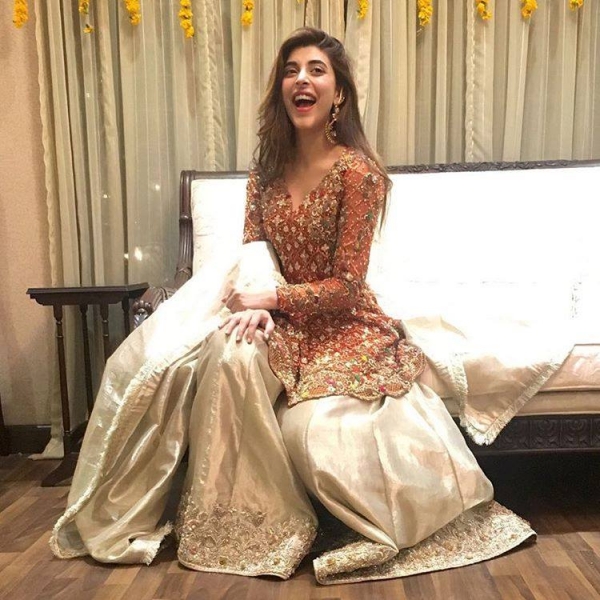 How cute is this picture of the couple singing together on their dholki. For the second dholki, Farhan was seen in a desi attire. RECOMMENDED: 20 Latest Style Wedding Sherwani For Men and Styling Ideas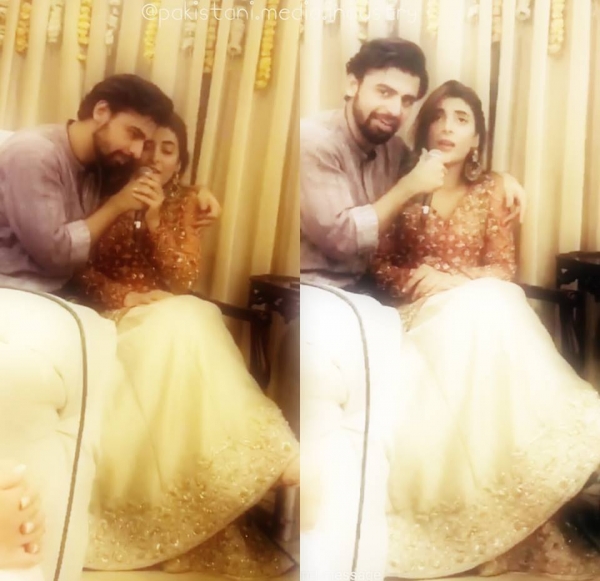 Urwa seems really excited about her brother's presence at the function!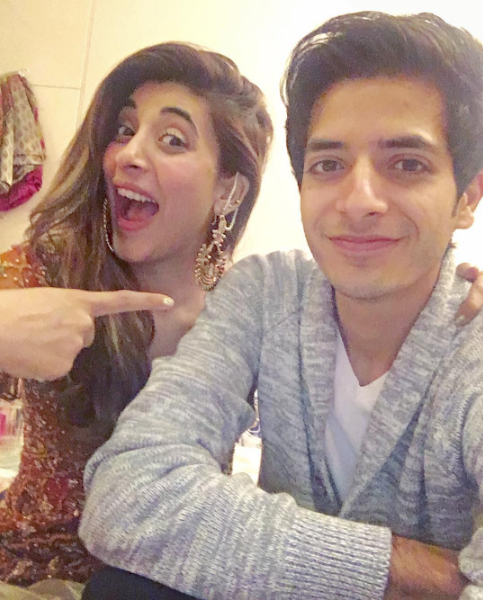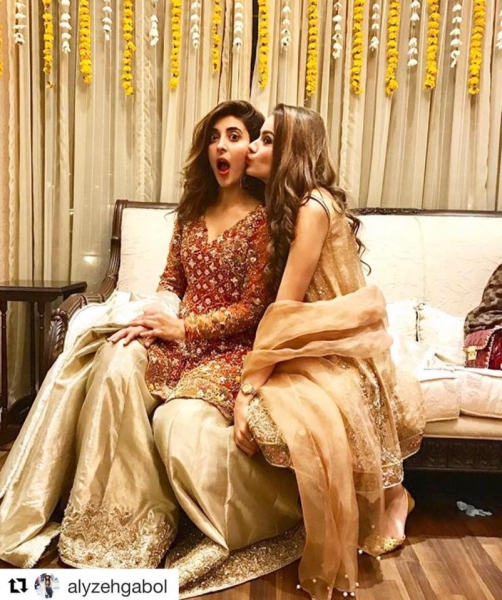 She definitely is the most rocking bride to be!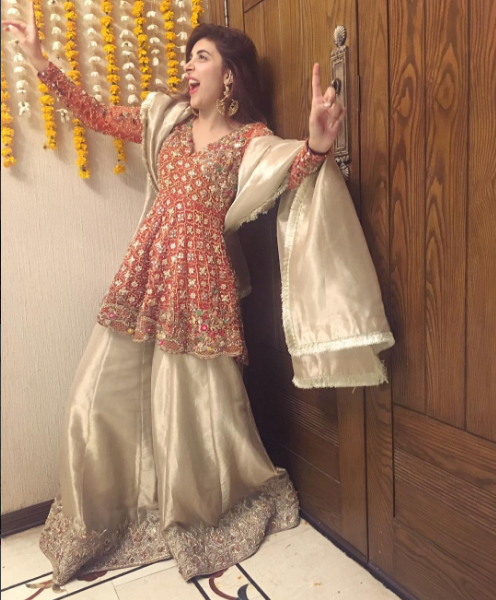 Here's a picture of the two sisters, both looking equally ravishing.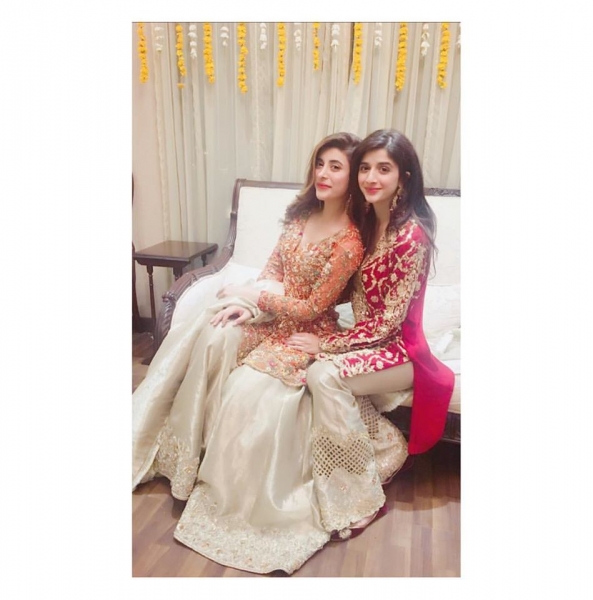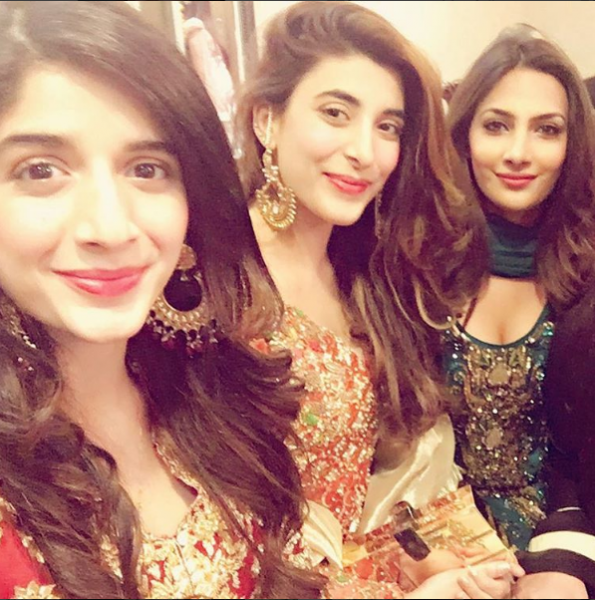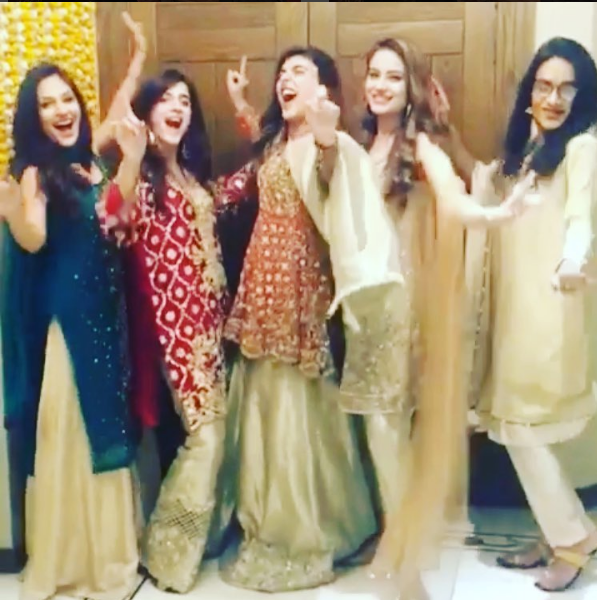 Urwa Hocane's Bridal Shower
With just 3 more days till they get hitched, Urwa celebrated her bridal shower with her sister and friends on 14th December 2016. The pictures of the events are as fun and happening as always. The whole event was arranged in a pink and white theme, with some yummy pink and white cupcakes and a matching "Bride to Be" Cake.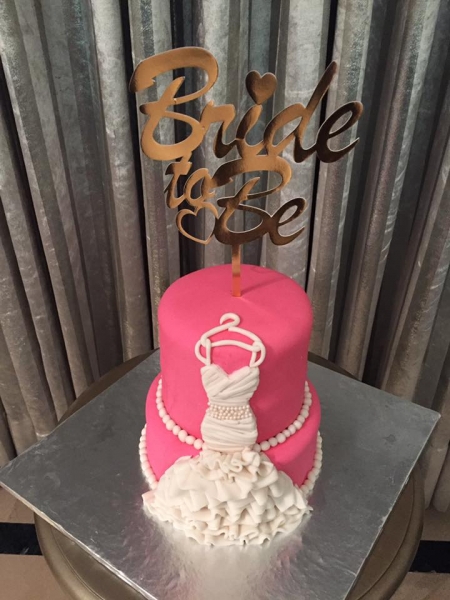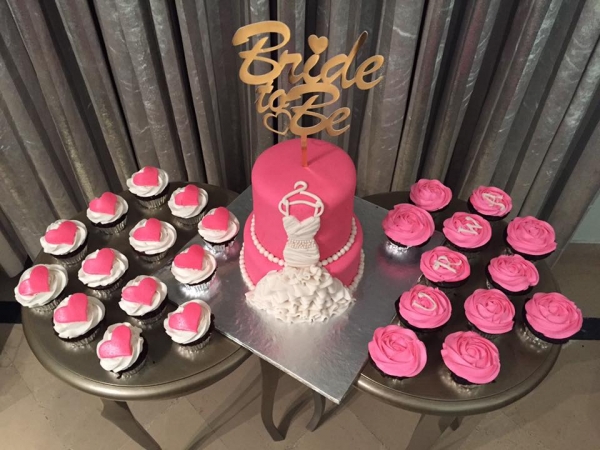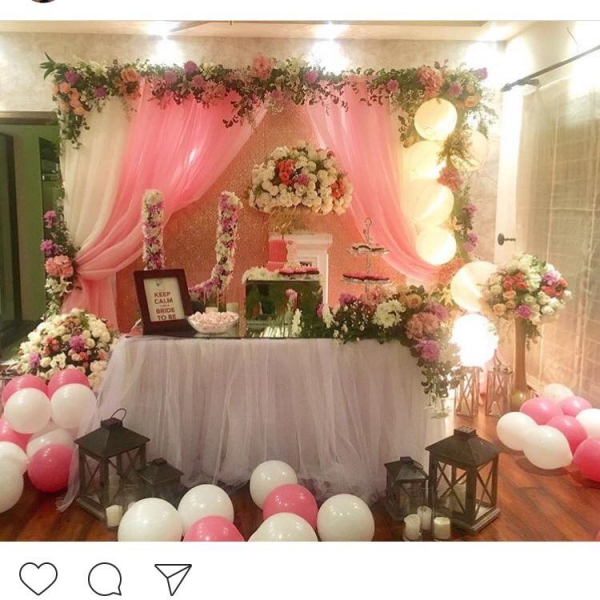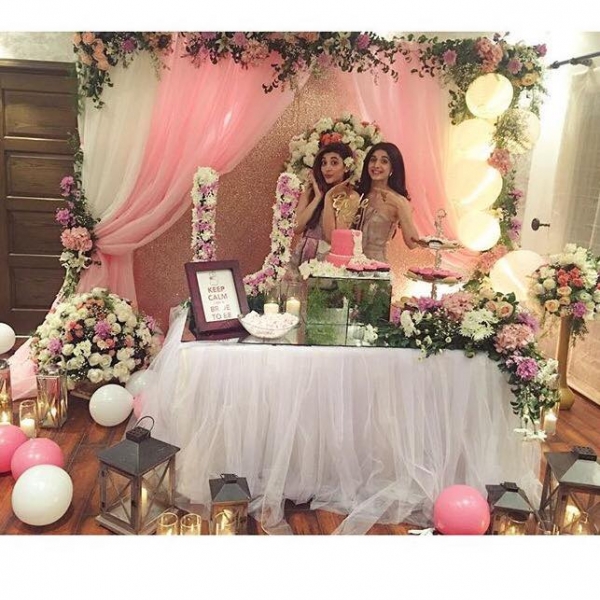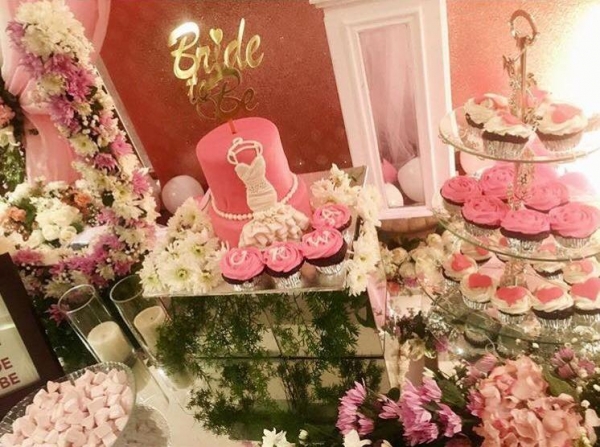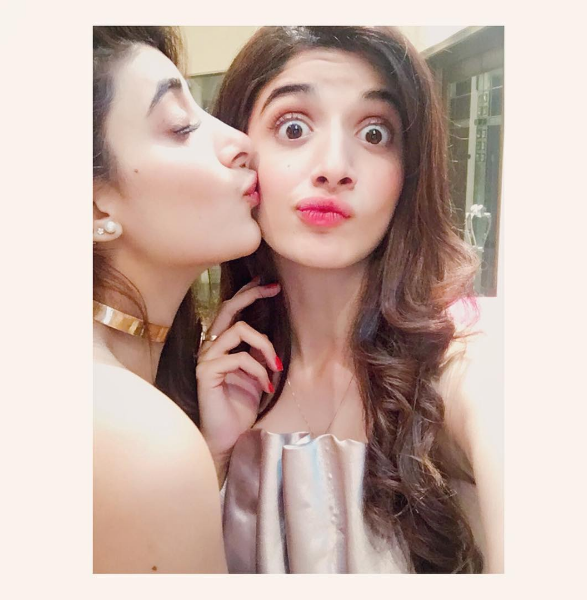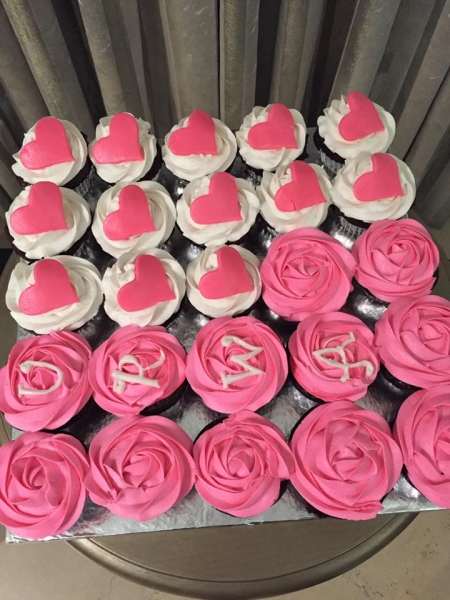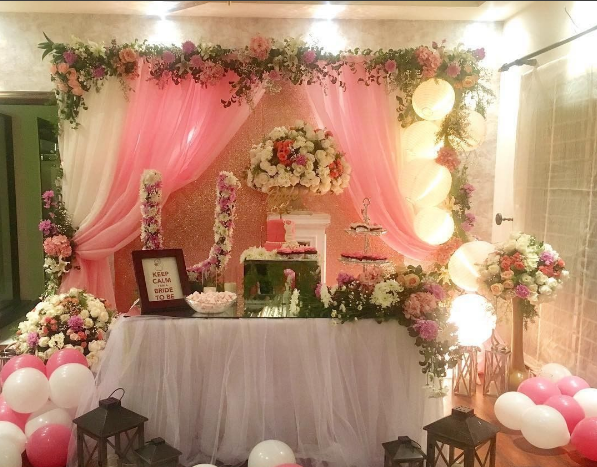 Here's a picture of Mawra from the bridal shower, she's wearing a desty pink dress by designer Amina Naeem and has paired it with gorgeous black flat pumps by Valentino: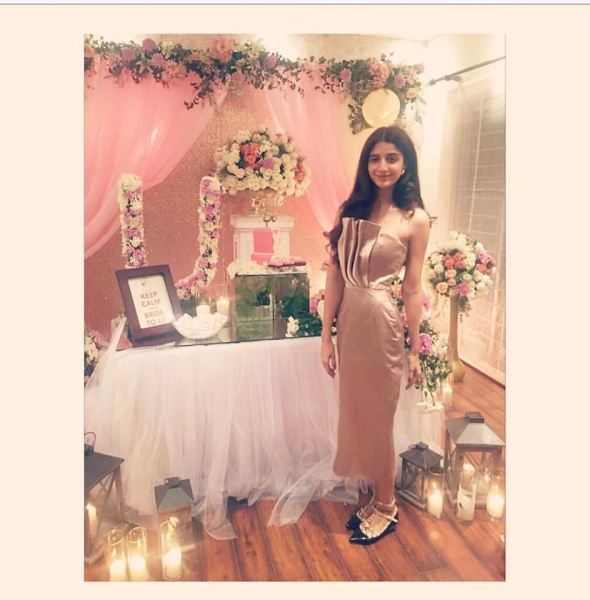 Farhan and Urwa's Third Dholki
The third and final dholki was celebrated by the couple of Thursday night, 15th December 2016. On her third dholki, Urwa is wearing a gorgeous crimson red coloured lehnga cholki, designed by Mohsin Naveed Ranjha. Here are the pictures from the event: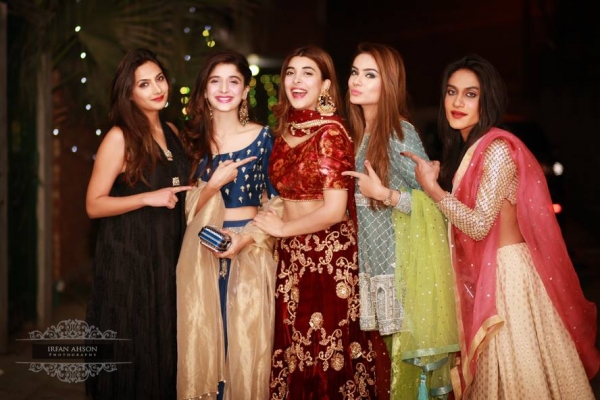 Both sisters look as stunning as always!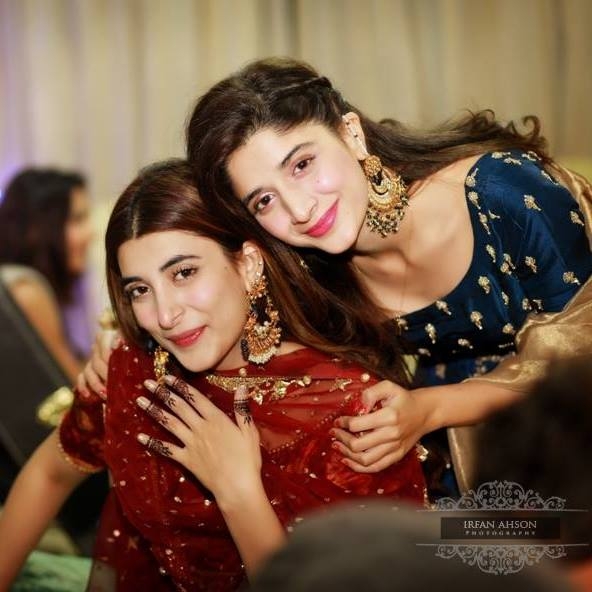 The event was covered of course by the best photographer in town, Irfan Ahson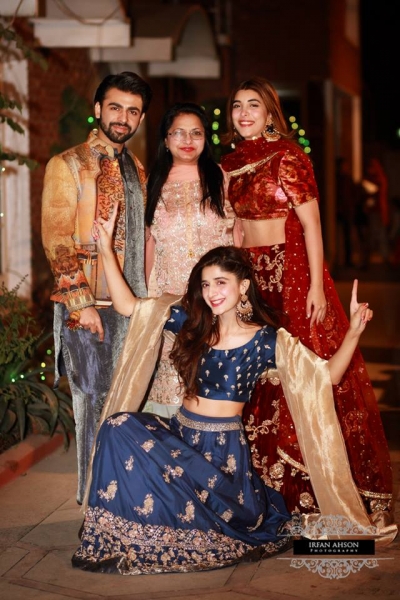 But the love for selfies can never fade.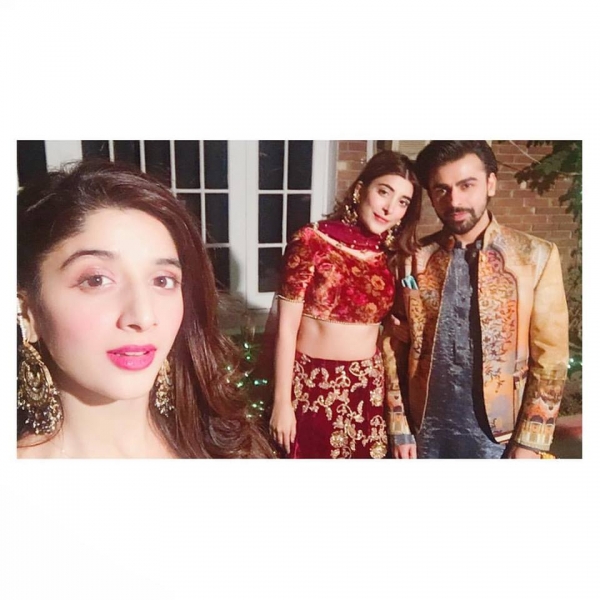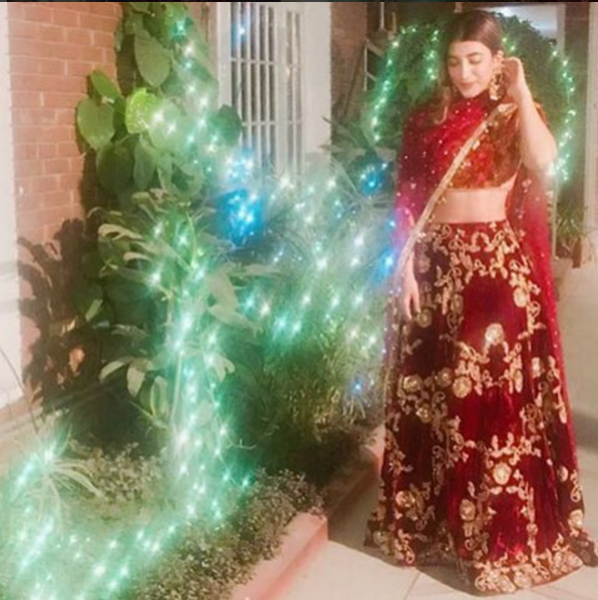 Here's a picture of Urwa with her parents on the dholki.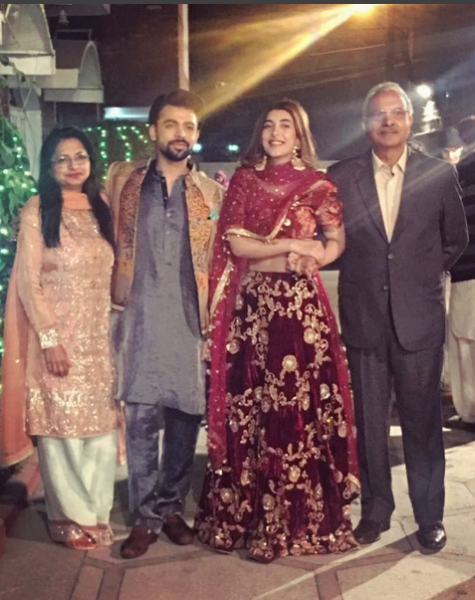 Farhan and Urwa's Nikkah
Finally the day that we have all been waiing for. On the afternoon of Friday 16th December, Urwa and Farhan had their Nikkah ceremony at Badshahi mosque lahore. Urwa was seen wearing a gorgeous white gharara and short shirt, designed by Elan. While Farhan really complemented her by wearing a matching white shalwar kameez with waistcoat. Check out there beautiful pictures: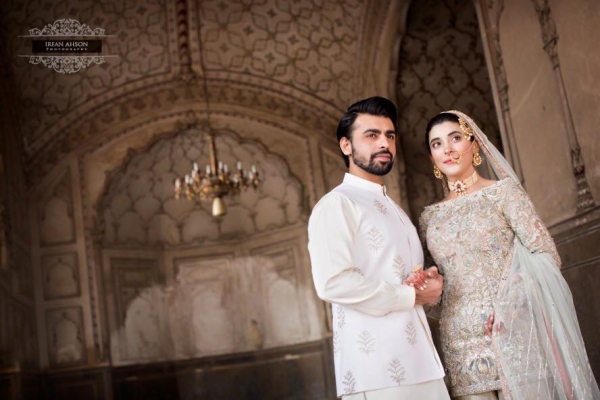 Mawra and urwa look really thrilled as they leave the parlour for the Nikkah venue.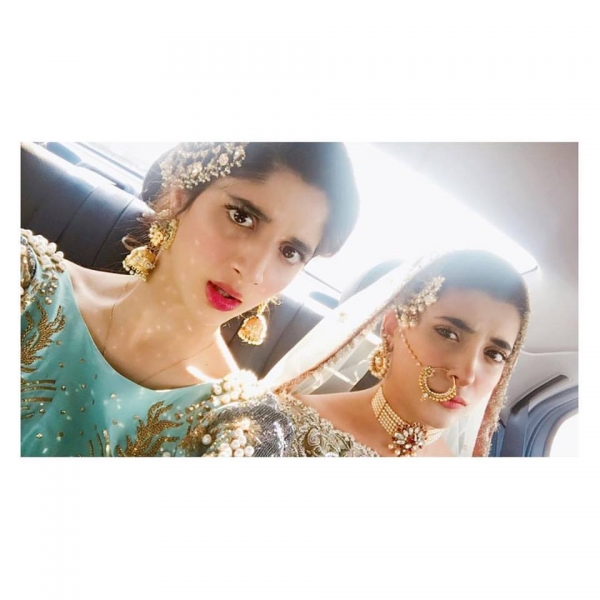 Here's a closeup of Mwra, showing her mehndi and makeup. We're loving the natural and light makeup that both the sisters went for, especially considering that this was a daytime event.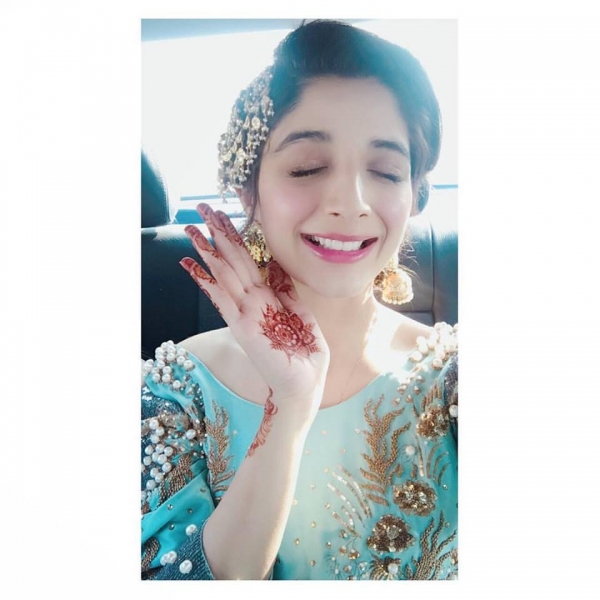 A breathtaking picture of the bride entering the mosque: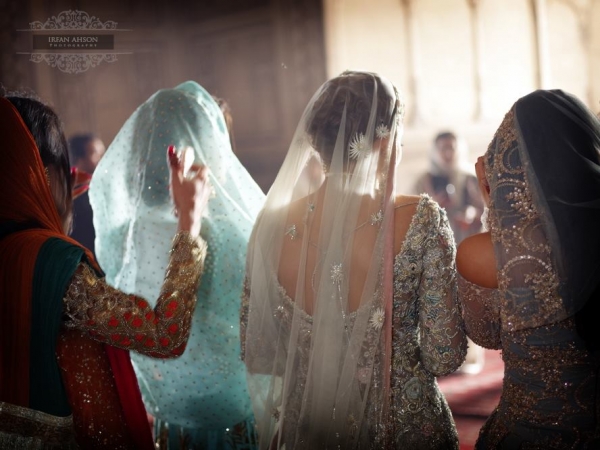 Aren't the details of Urwa's hands just amazing. That beautiful round gold ring and silver glittery nails, though i wonder why she didn't grow her nails for the wedding, or used acrylic nails, they would have made her hands look even more beautiful. Check out 10 Amazing Mehndi Designs Ideas for this Season; Mehndi Art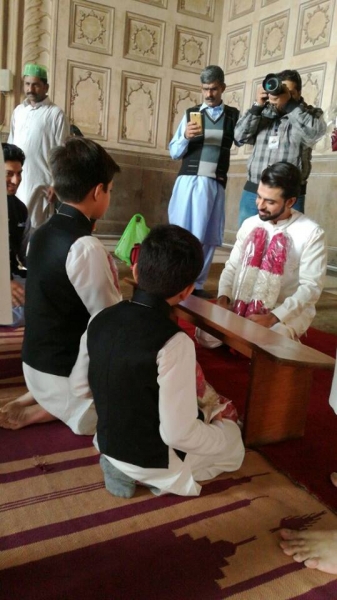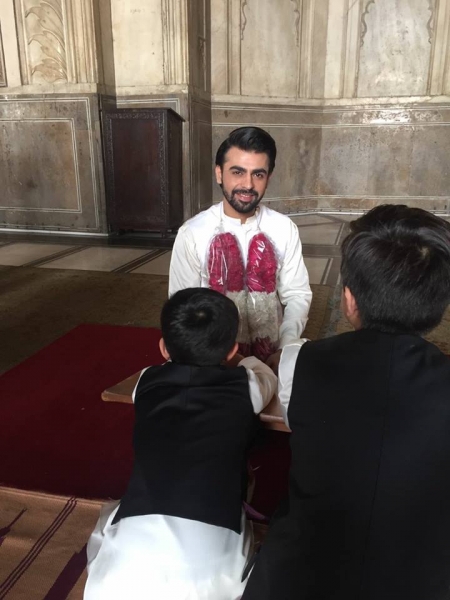 The groom with his boys!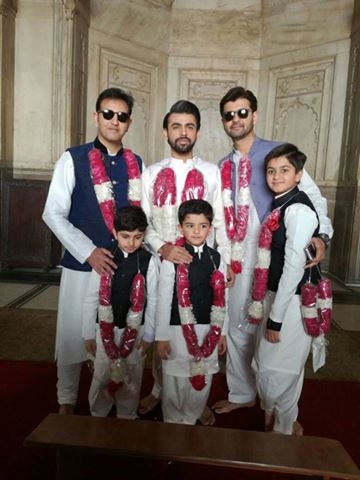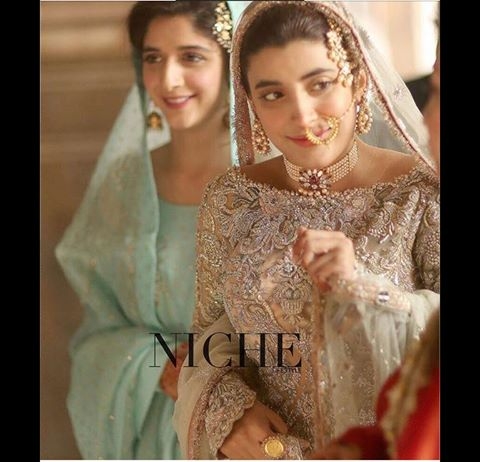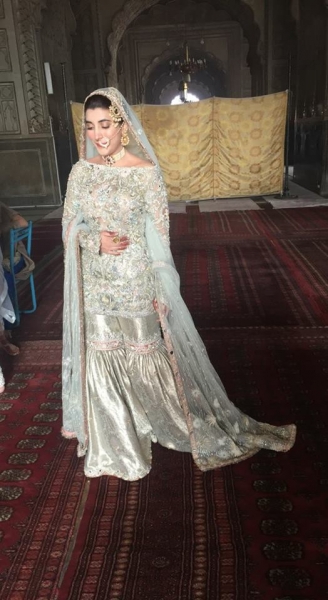 The bride signing the nikkah-nama. Such a special moment!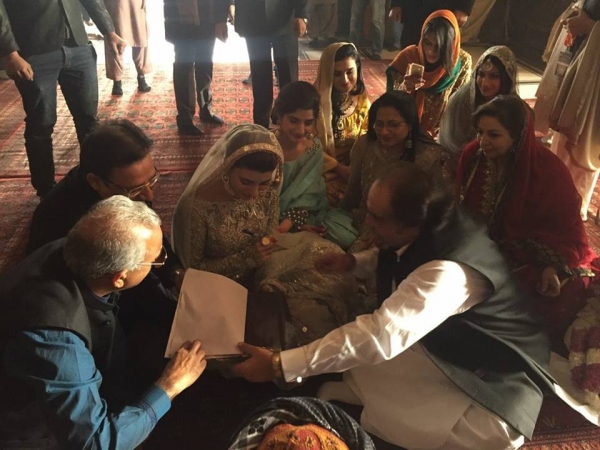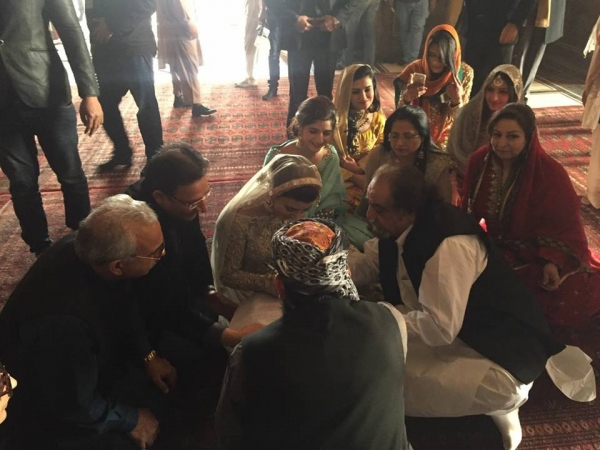 After the event, Mawra congratulated her sister with a hug and you could feel the emotions in the air!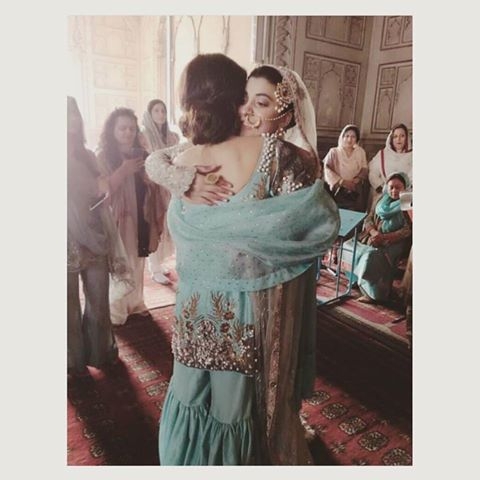 Here's another shot of Mawra getting all emotional with tears in her eyes for her sister.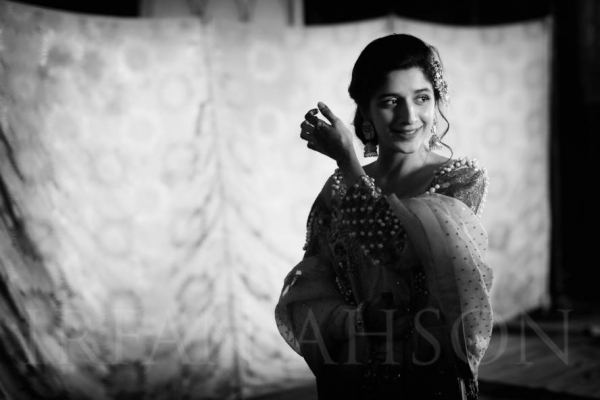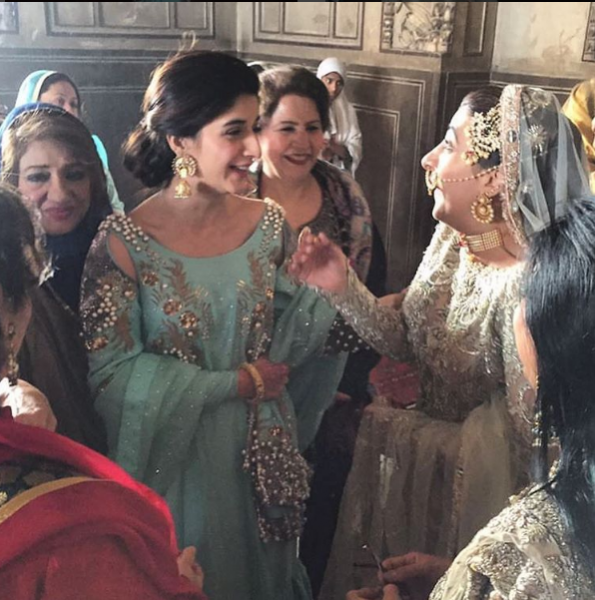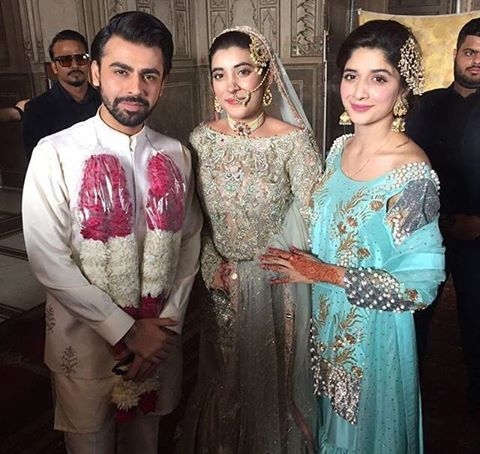 The way she's looking at him tells how much she adores him!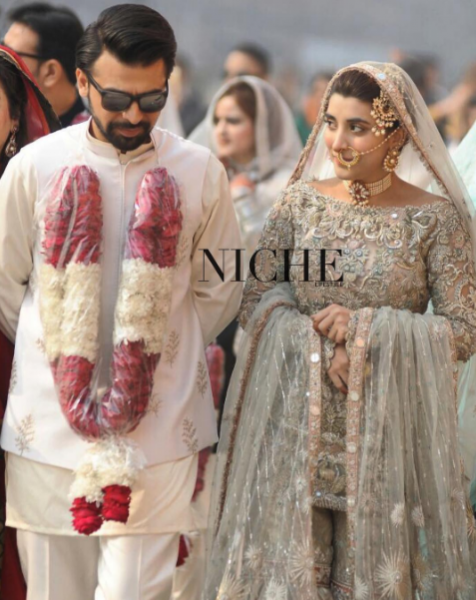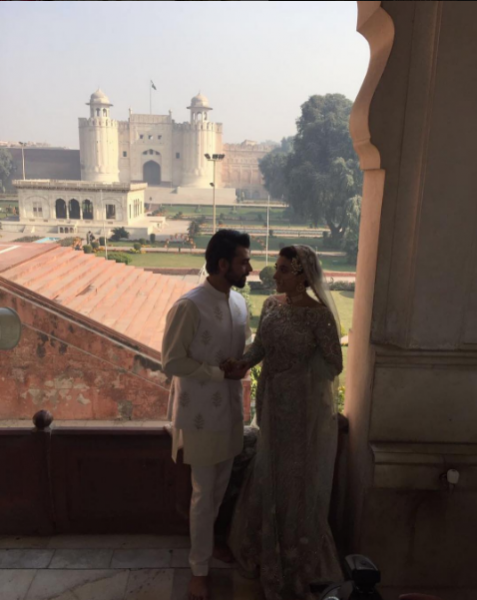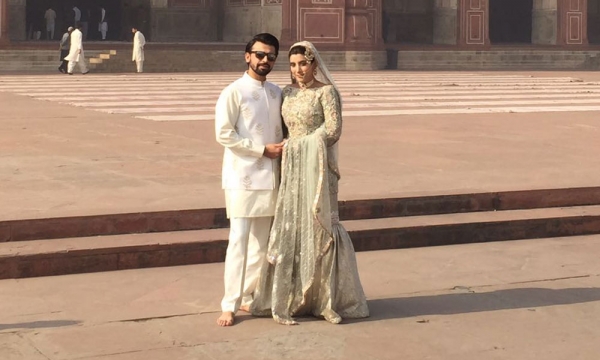 A selfie of the groon with sister-in-law.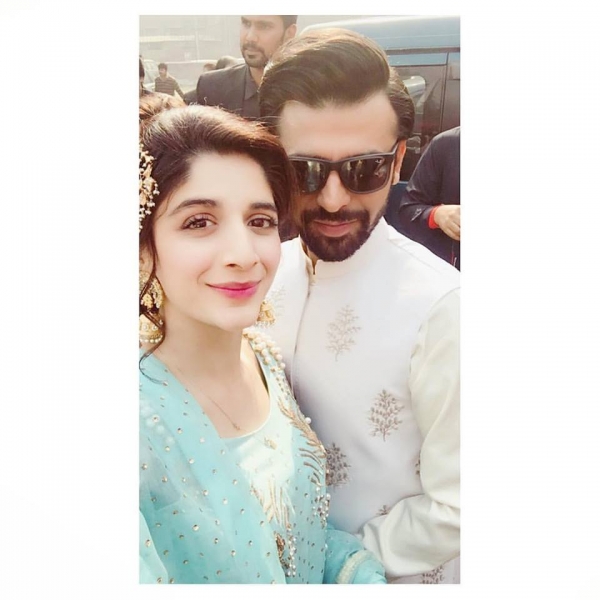 Mawra Hocane and her brother Ins-e-Yazdan posing for the pictures.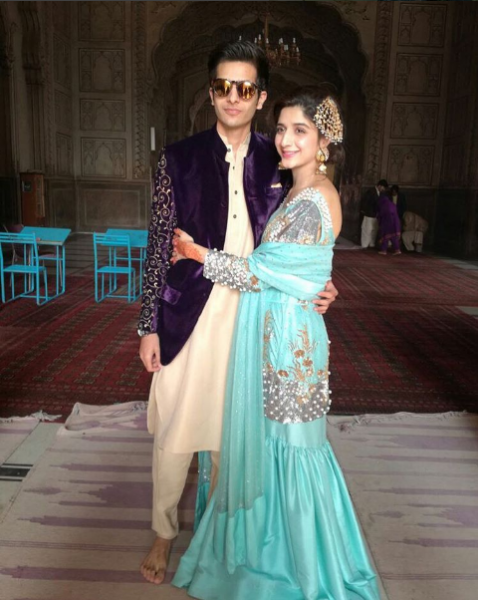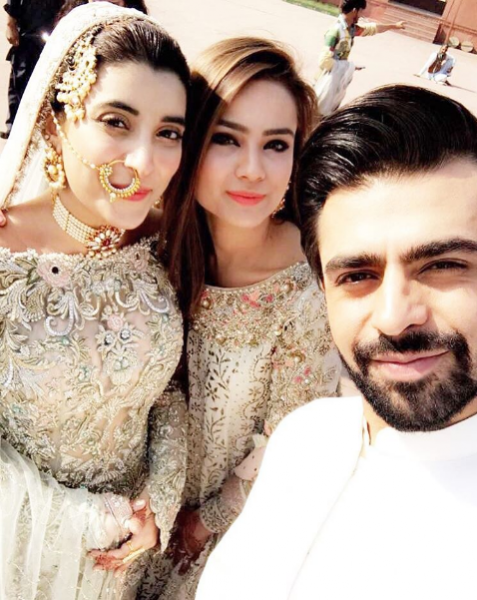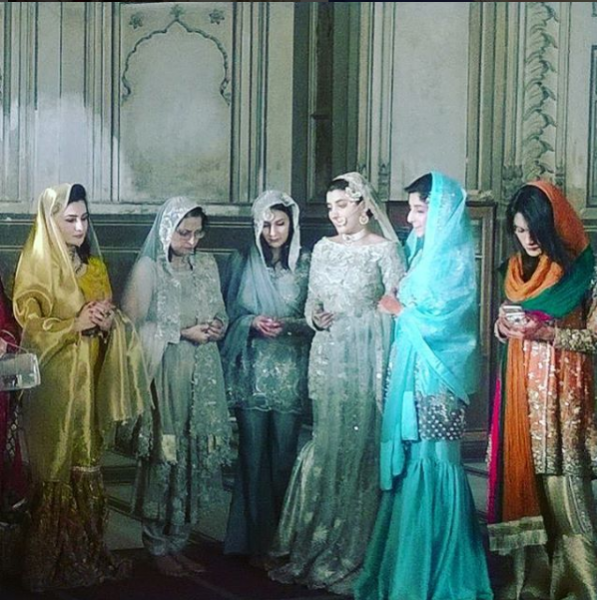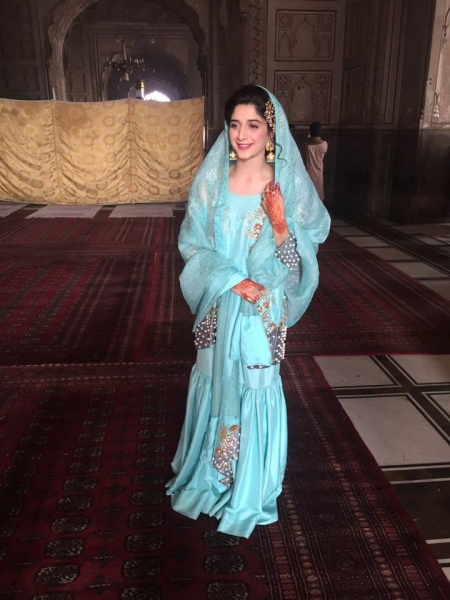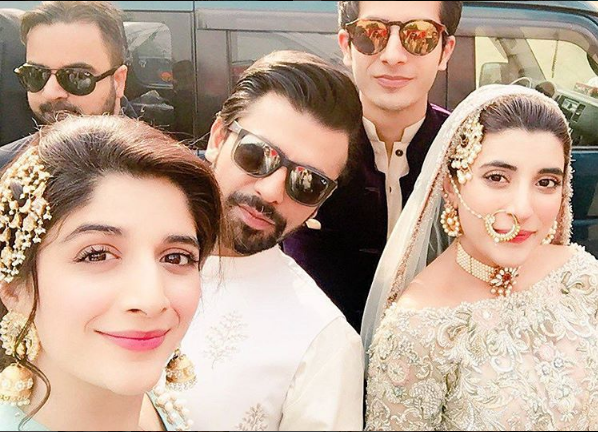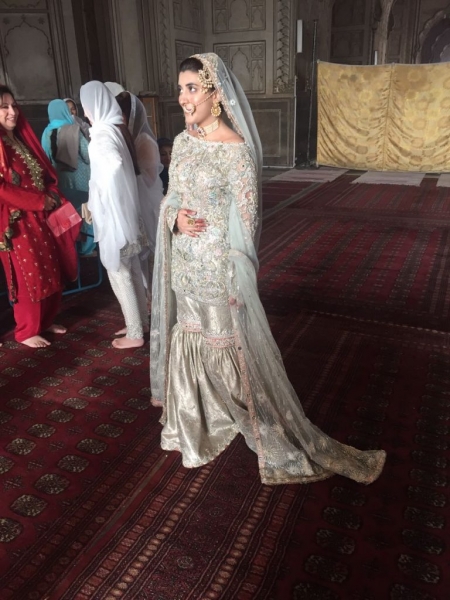 After the nikkah ceremony, they spent some time together for the couple shoot.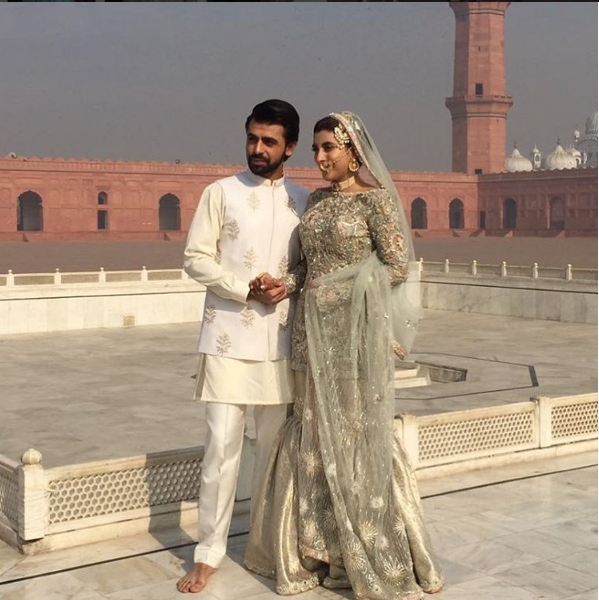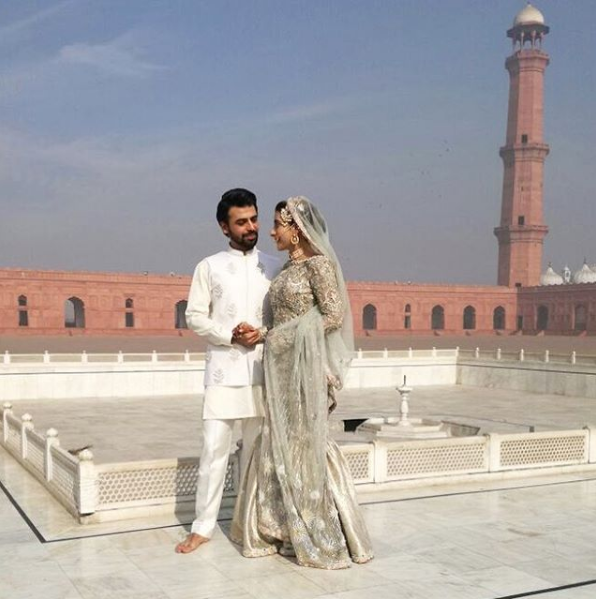 Once the event was over, Urwa and Farhan were seen driving off together and waving at their friends and family.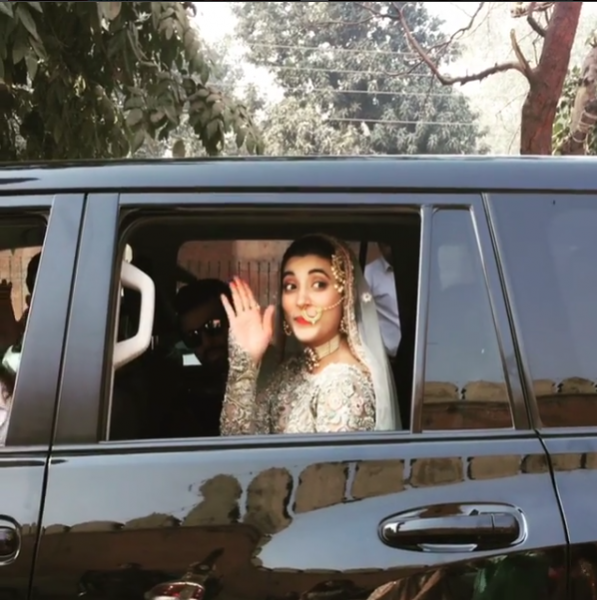 Post Nikah Lunch Hosted by Urwa and Farhan Saeed
 So now we know where the couple drove off to after their Nikah at Badshahi Mosque. They hosted a grand lunch on 16th December. The whole nevue was decorated in white and the couple looked like they were straight out of a fairytale.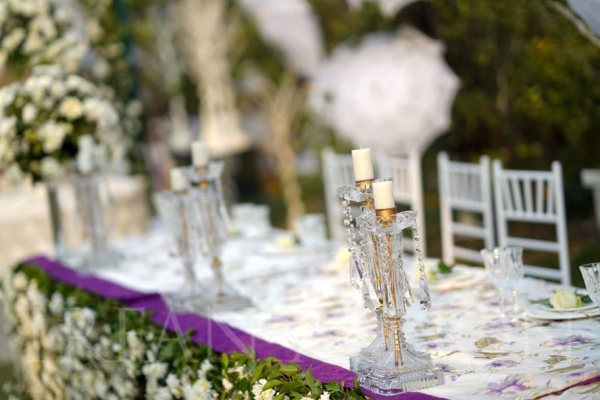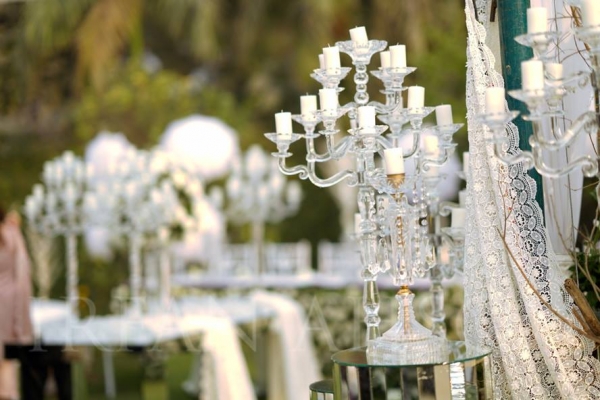 What stole our heart was not the couple or the decoration, but these cutest bid boxes! They are the most beautiful bid boxes I have ever seen, who wouldn't want one!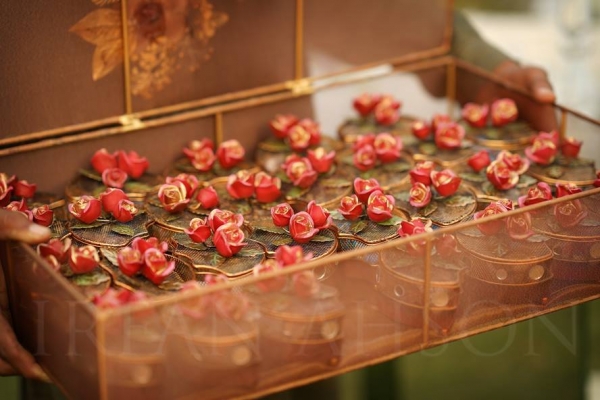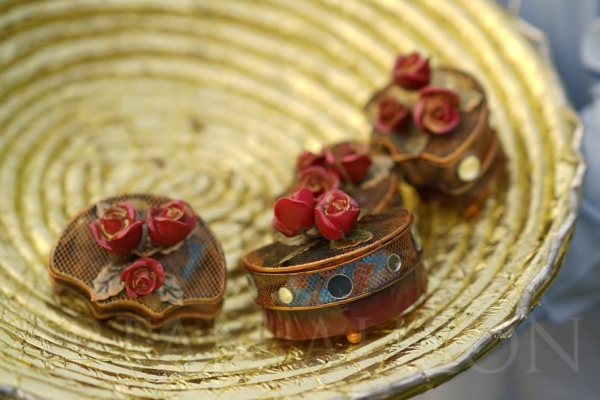 And here's the couple of the year, dancing away and enjoying their day to the fullest.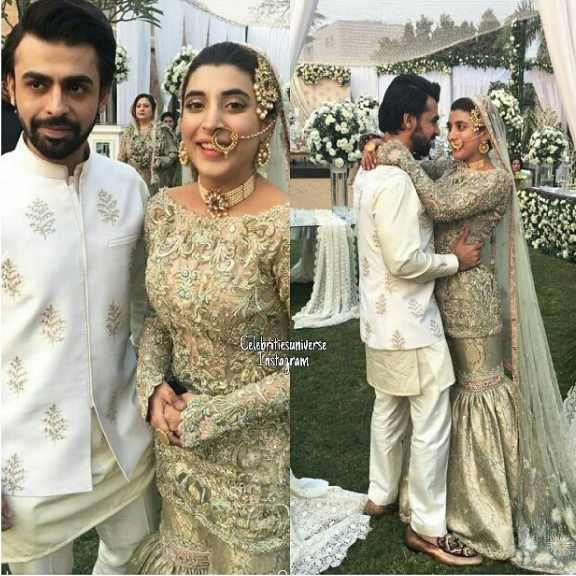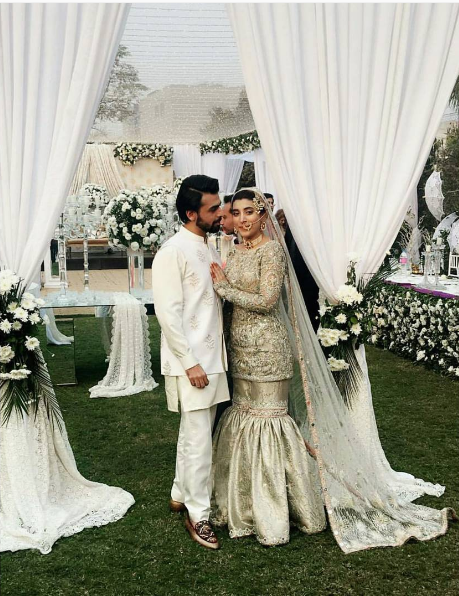 It's lovable how the couple never forgets to have fun. Here's a cool selfie of theirs in the 'kaala chashma' pose: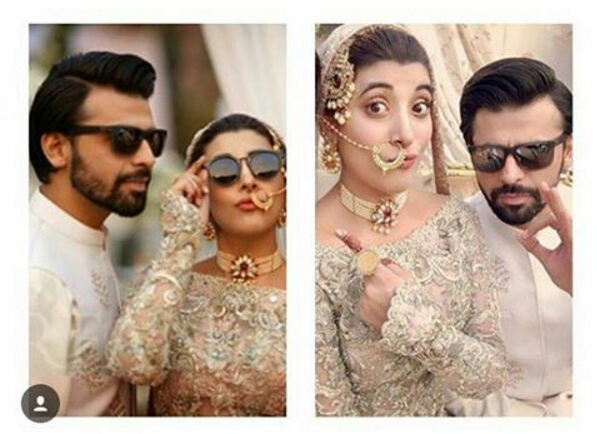 Farhan and Urwa Qawwali Night
It's amazing how fresh and energetic they look after such a busy day. After having their nikkah ceremony and lunch, the couple managed to host a qawwali night too on the same day! Check out the amazing decoration, I'm loving the use of umbrellas and that breathtaking lighting at the ceiling.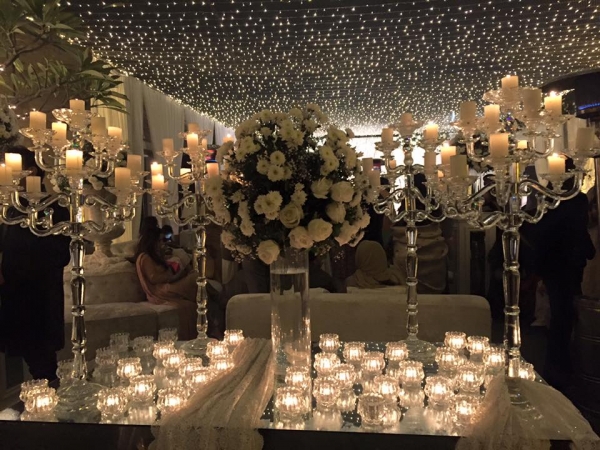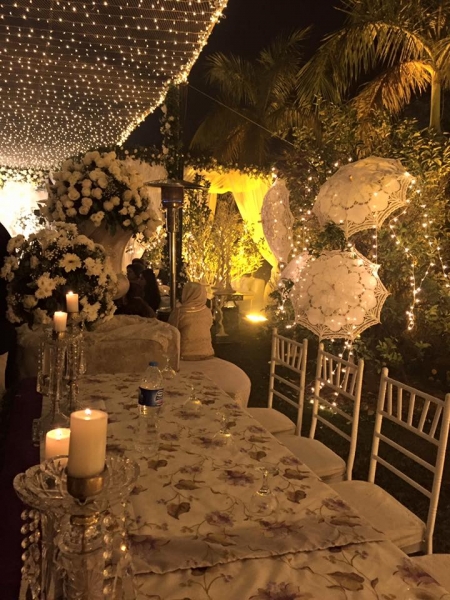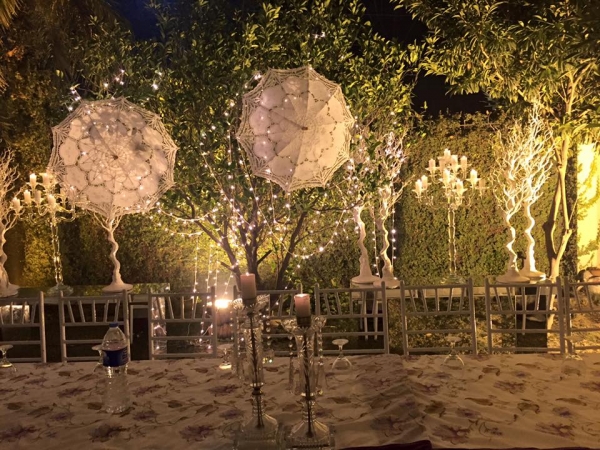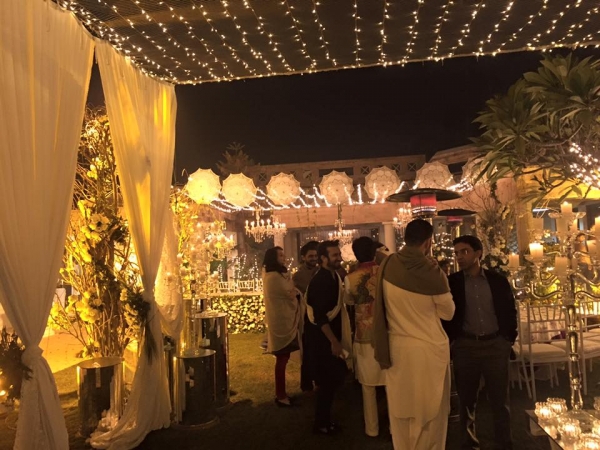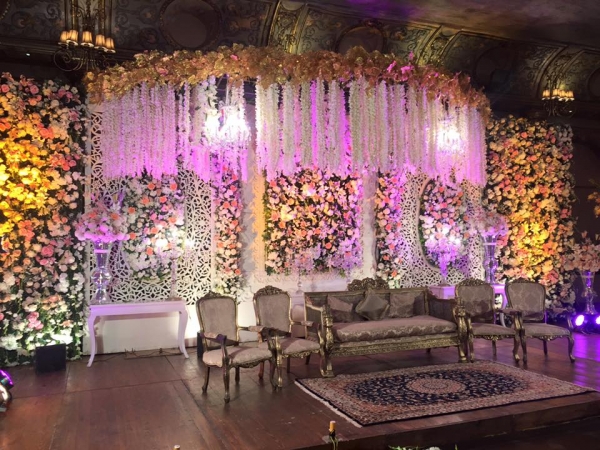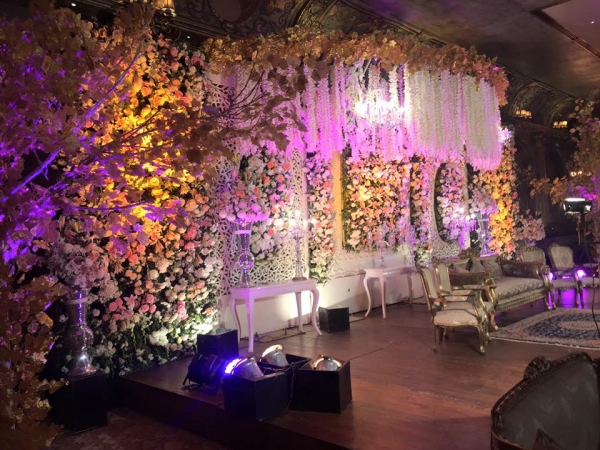 For the qawwali night, the couple chose to wear matching gold outfits, you can see that Urwa's lehnga choli by designer Ali Xeeshan is inspired by one of the latest outfits of his that we saw on the ramp this year. However, it's nice to see that Urwa had the dress modified using her creativity and made it look so much better.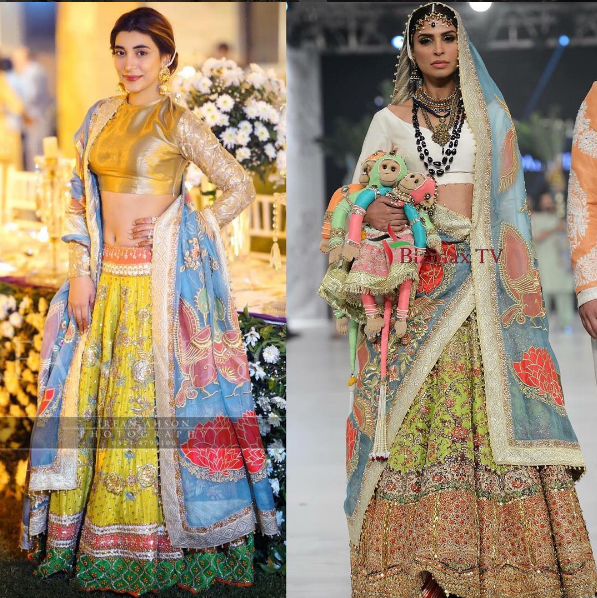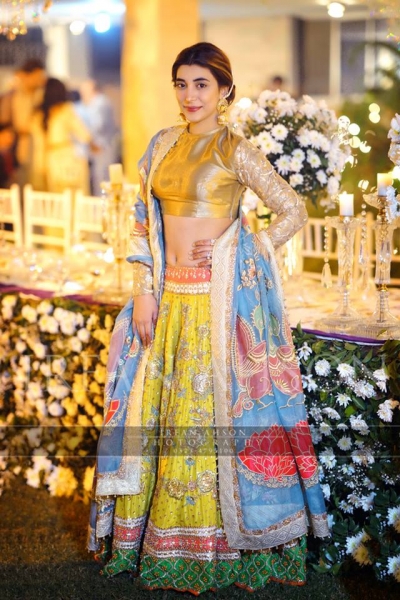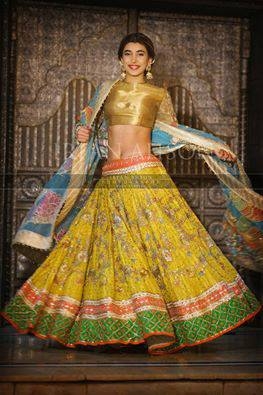 While the morning event looked lika a fairytale, the night one looked simply royal.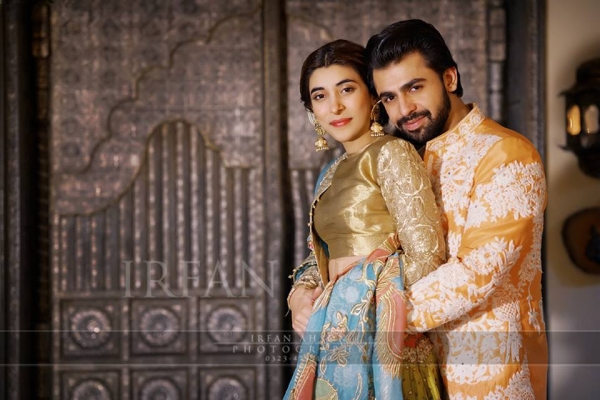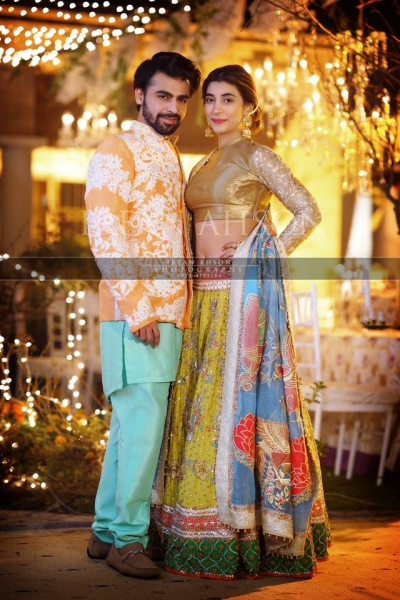 For this event, Mawra Hocane was seen wearing a pretty simple white saaree. I feel it would have been better if she had chosen to wear something that went with the golden theme of the event. Or at least she could have gone for some golden embroidery on her saree since she looks too simple. Nonetheless, she managed to carry that saree so well that we have no complaints.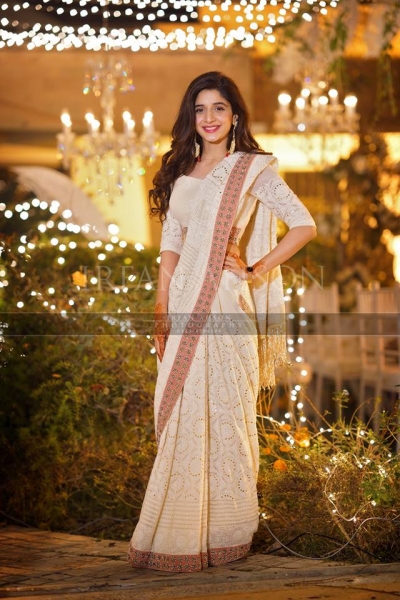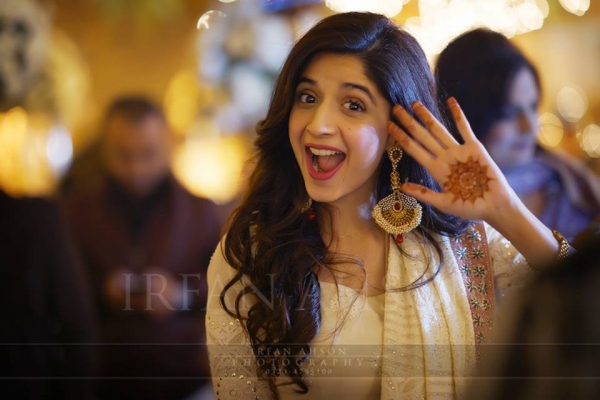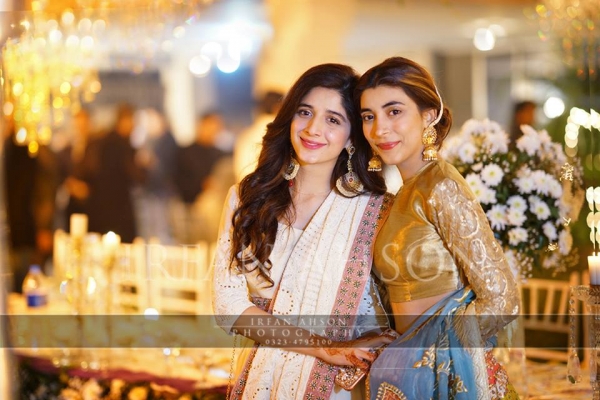 A picture of the couple with singer Uzair Jaswal: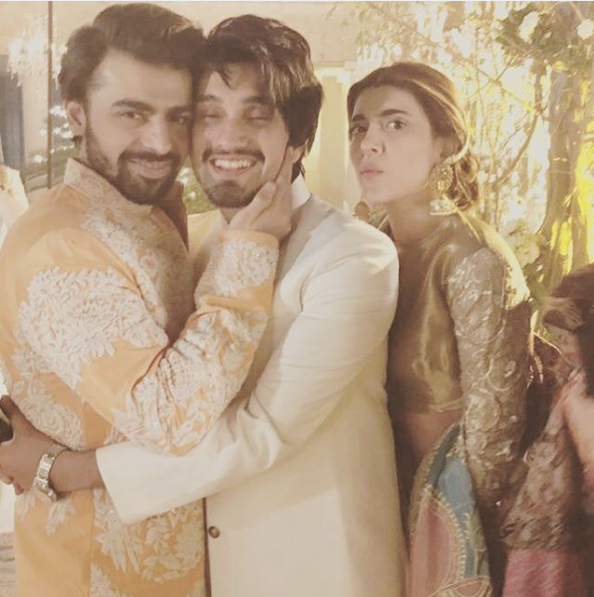 Farhan and Urwa's Mehndi Barat and Walima
So the couple celebrated all these events as a single one which is a pretty new and unique trend. Here are sme of the most amazing photos of the day: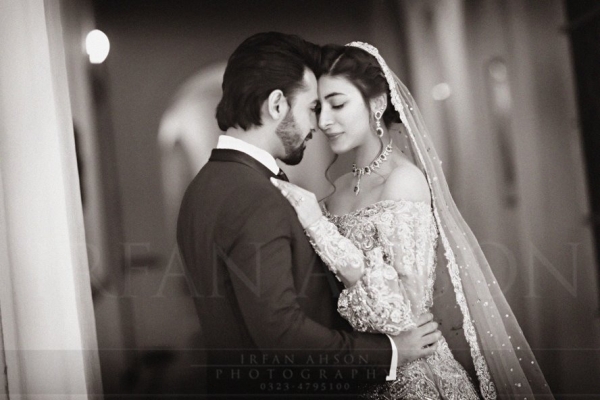 The famous film and tv actress Resham made sure that she attended the event and she gave some really amazing dances too. Here's a picture of her with the Hocane sisters.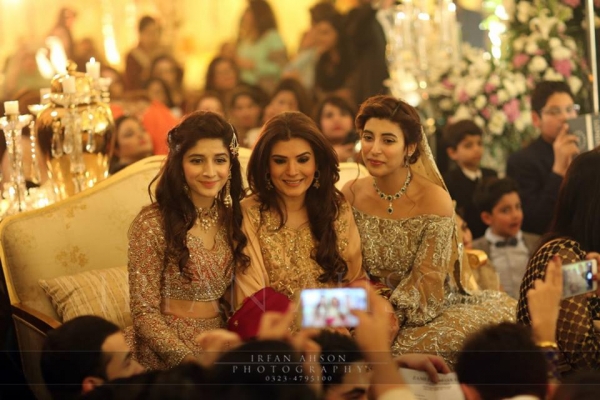 Everybody on the dance floor: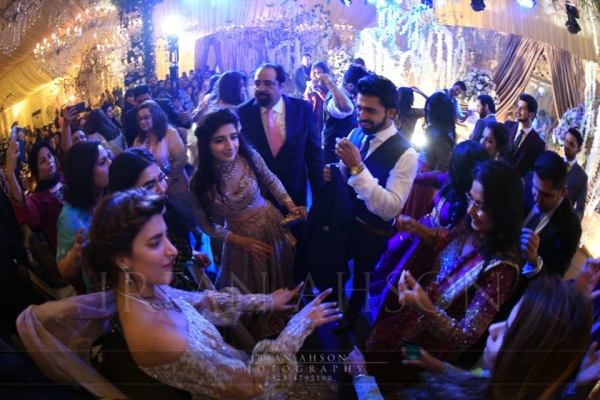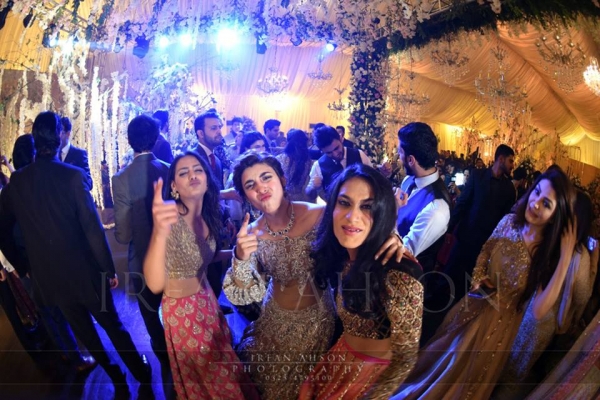 Have you ever seen a bride having so much fun on her wedding?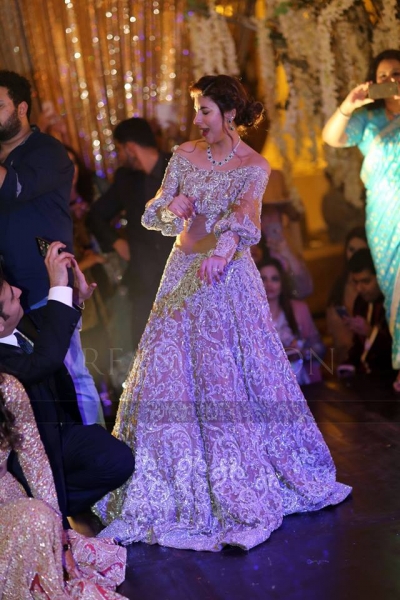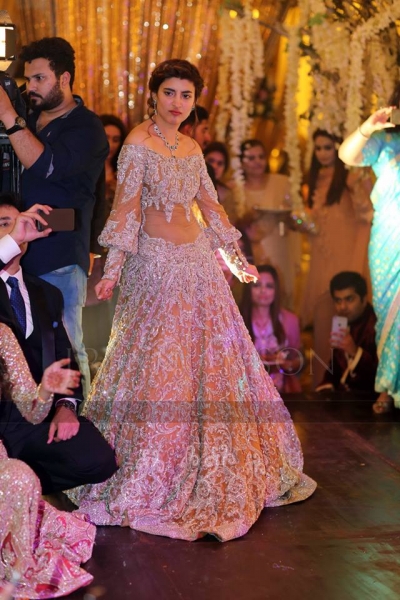 The beautiful stage: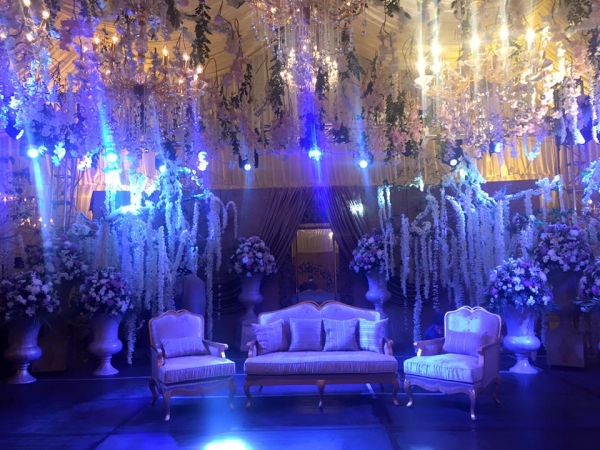 Mawra Hocane dancing on her sister's wedding: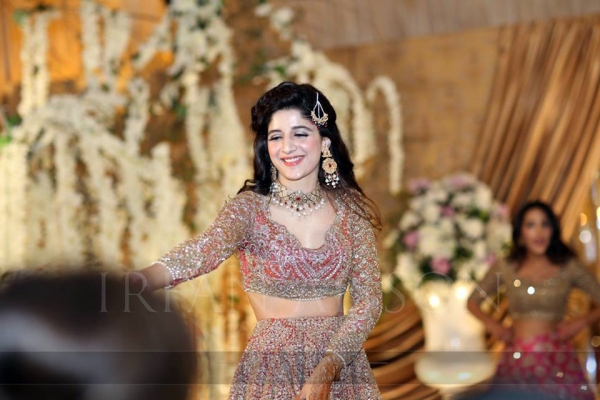 Bushra Ansari too danced with the coupled and gave them her blessings.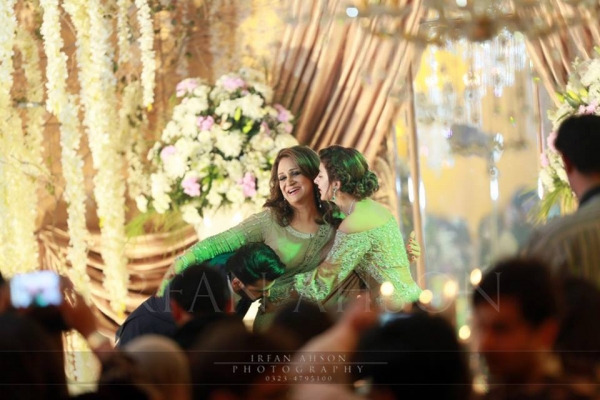 Urwa and Farhan Saeed being pulled to the dance floor by designer Ali Xeeshan: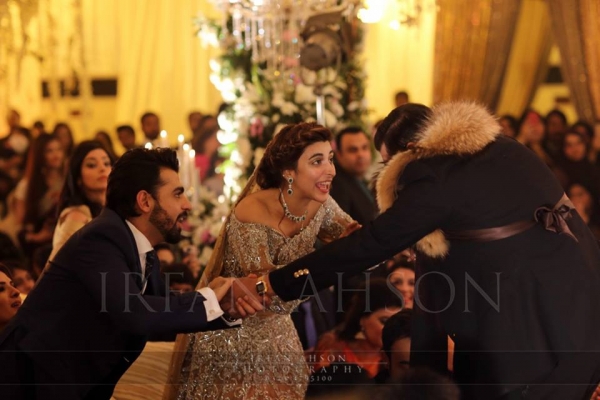 `The bride and groom exchanging gifts: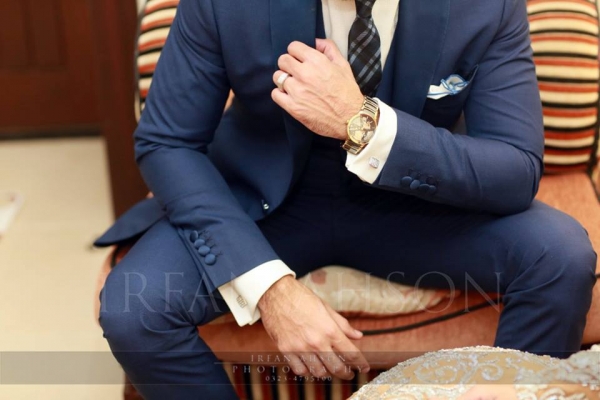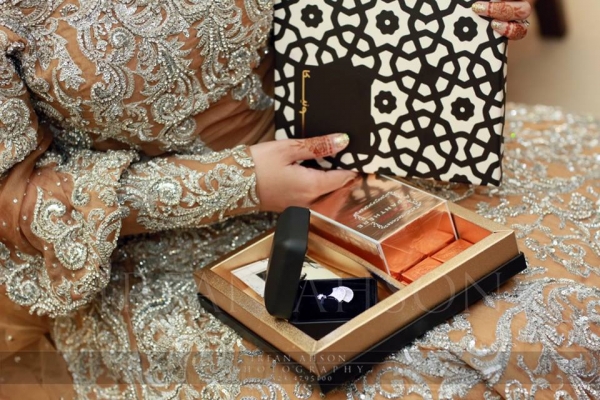 Actor Fawad Khan and his wife were also spotted enjoying the event.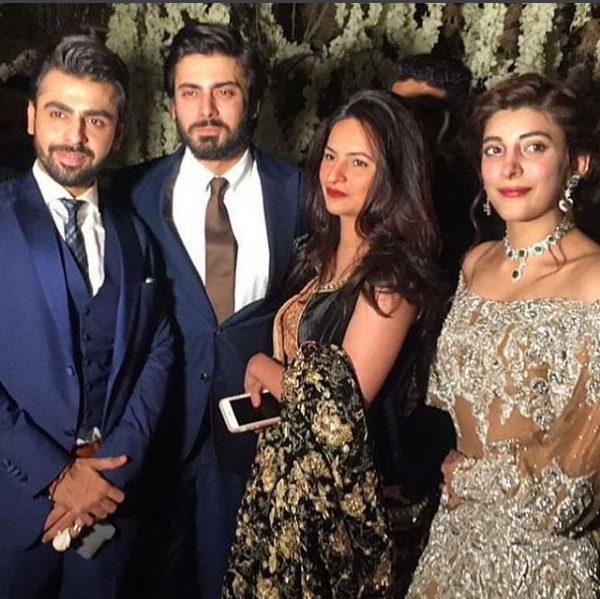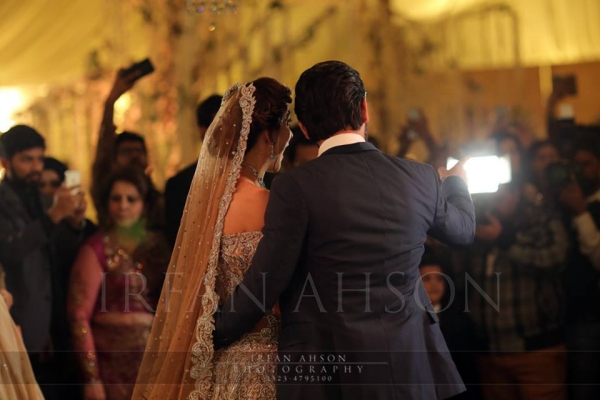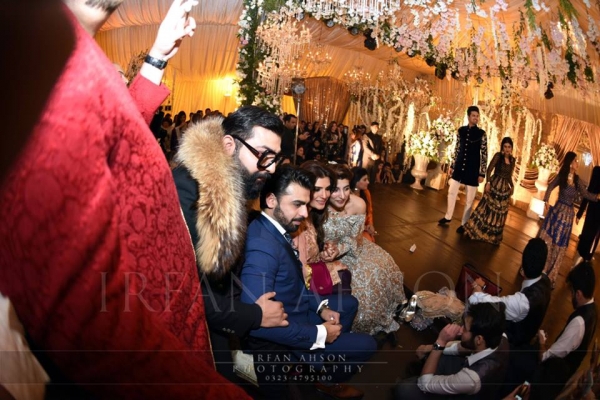 Actress Sajjal Ali looking beautiful as always: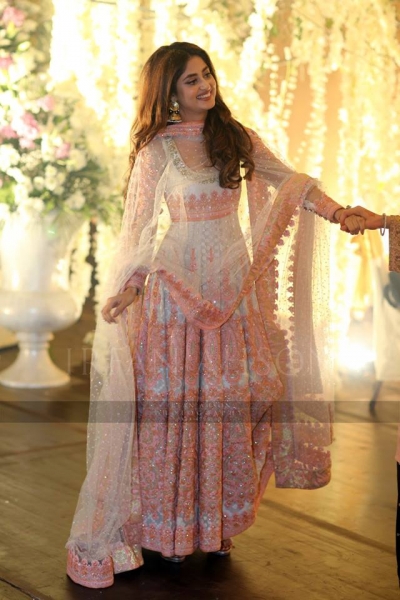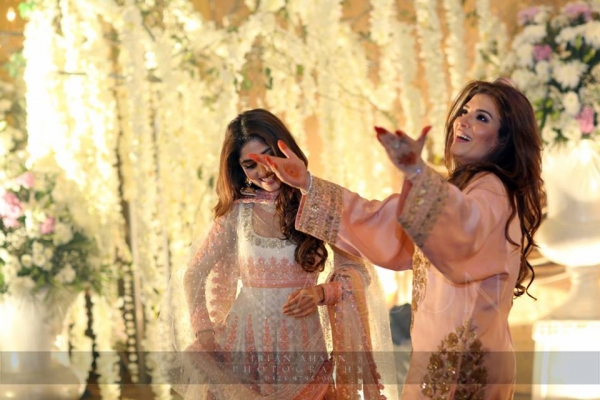 Noman Ijaz and Resham dancing together: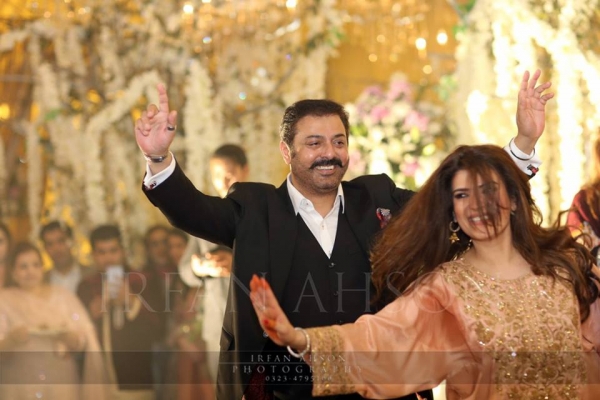 Actress Mishi Khan too showed some great dance steps: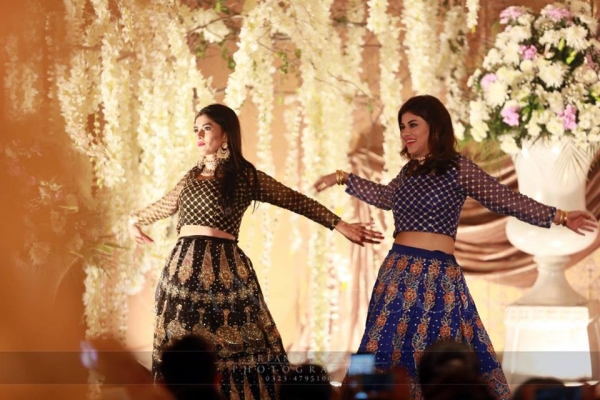 How amazingly beautiful is Mawra's dress!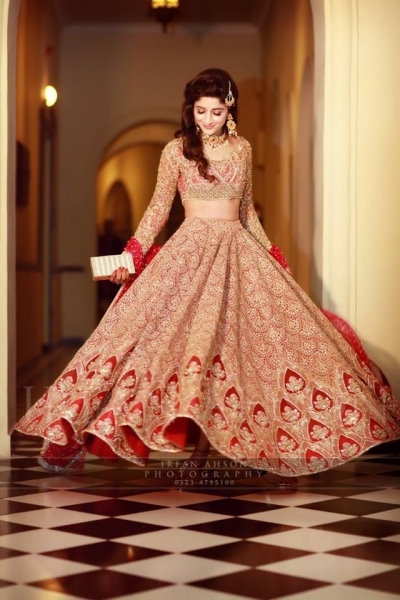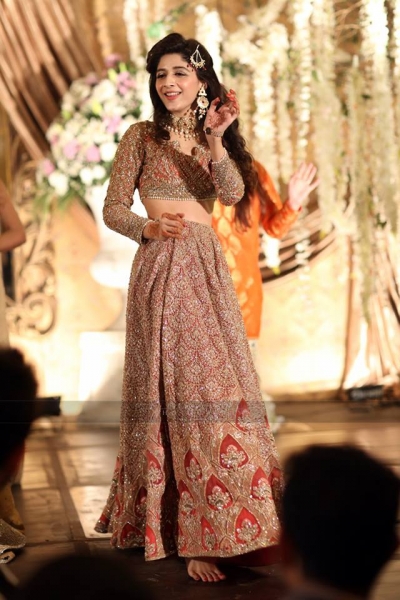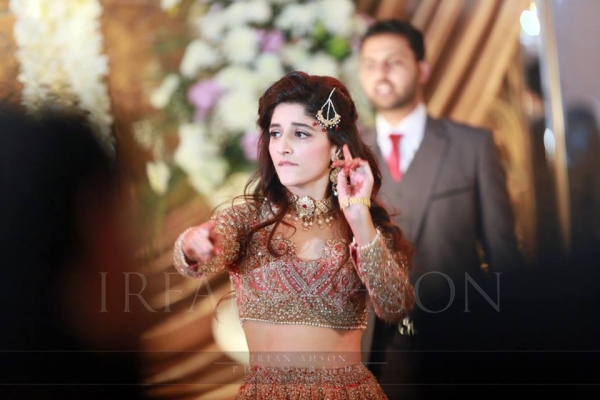 This is surely our favorite picture of the day, Mawra Hocane fixing her sister's dress for her. Shows how sister's love is everlasting and they are always there for each other!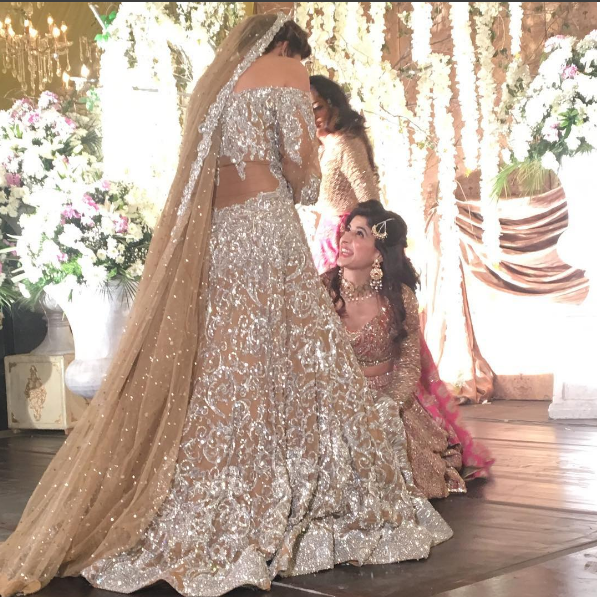 Farhan Saeed dancing with Sister in Law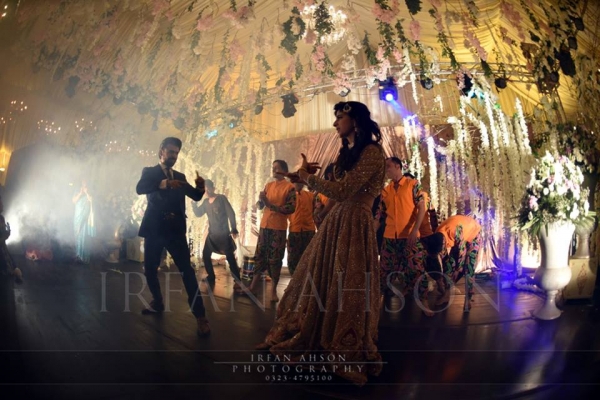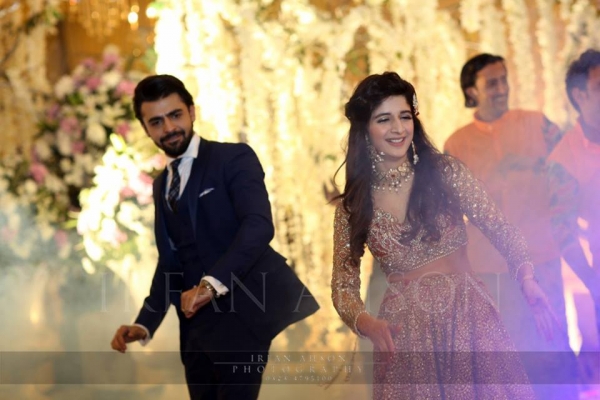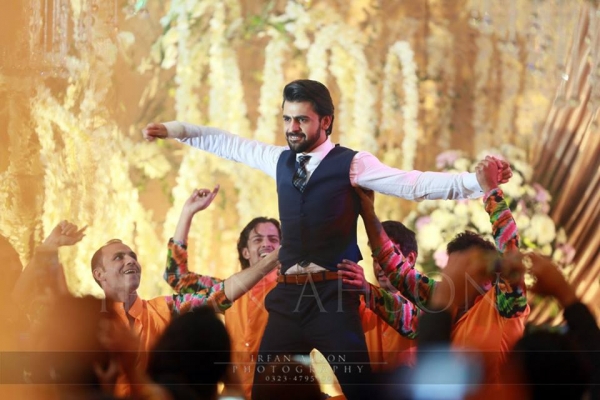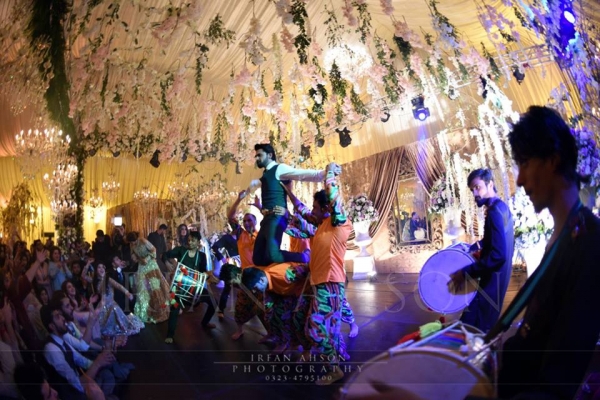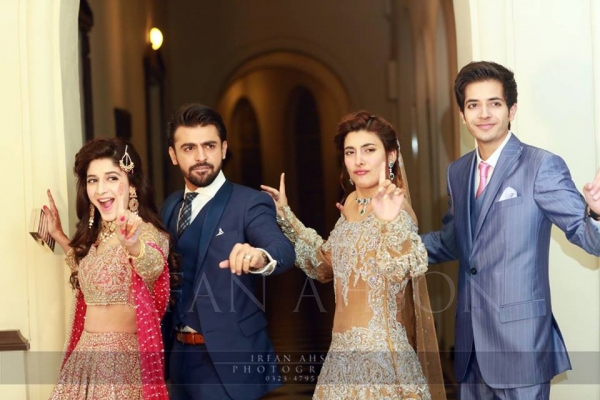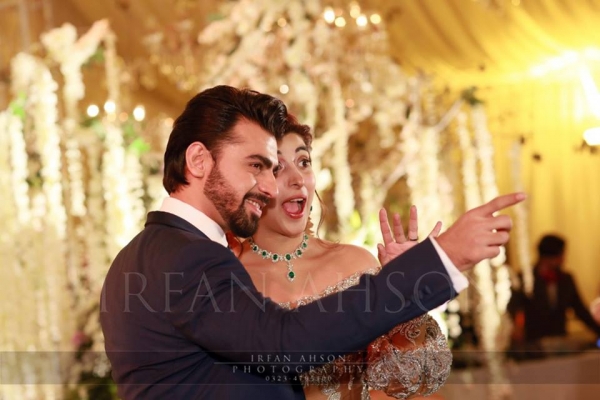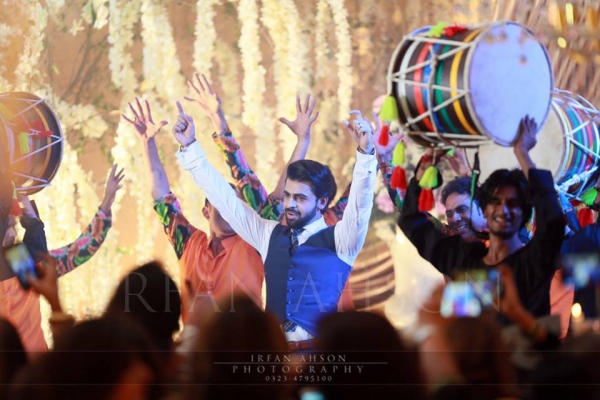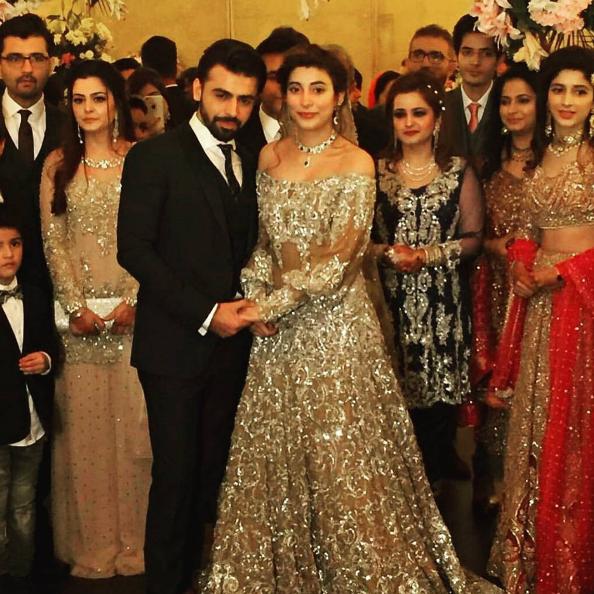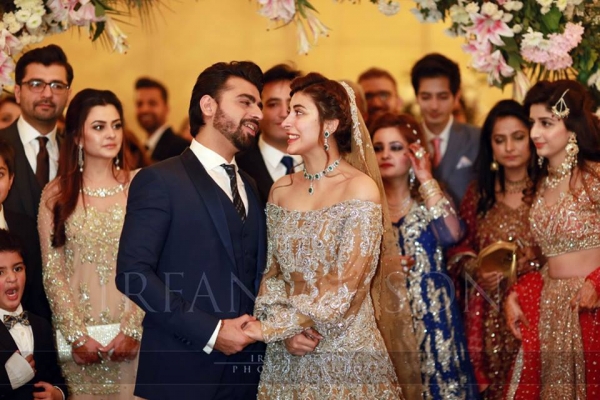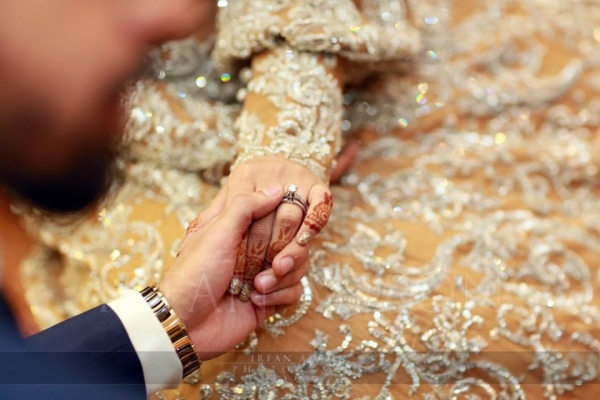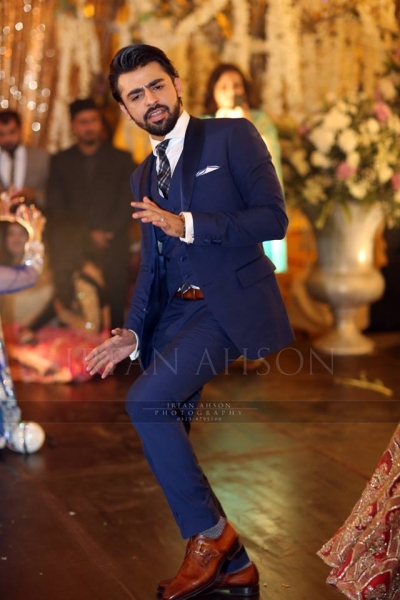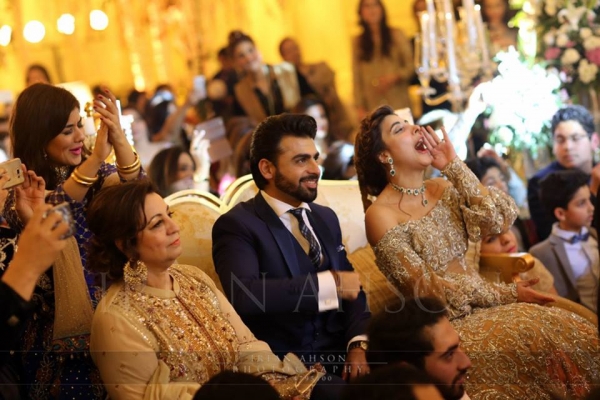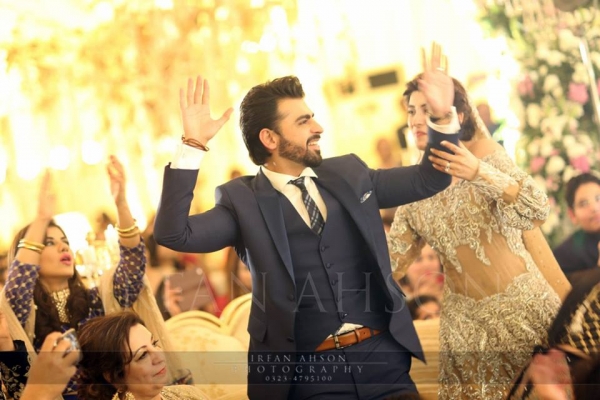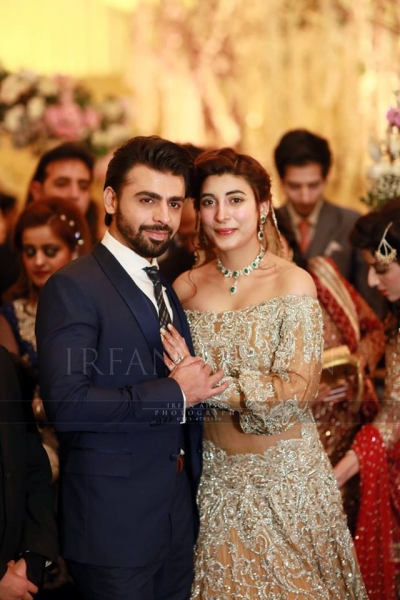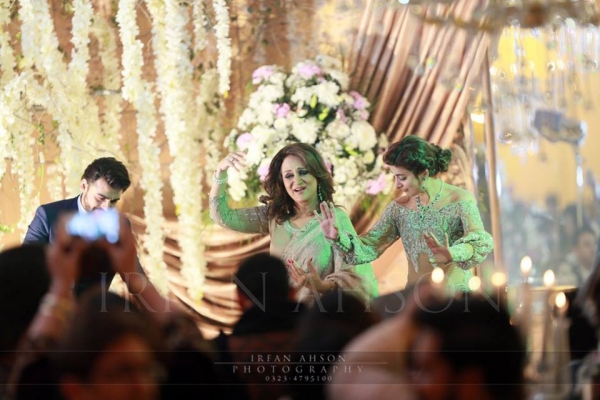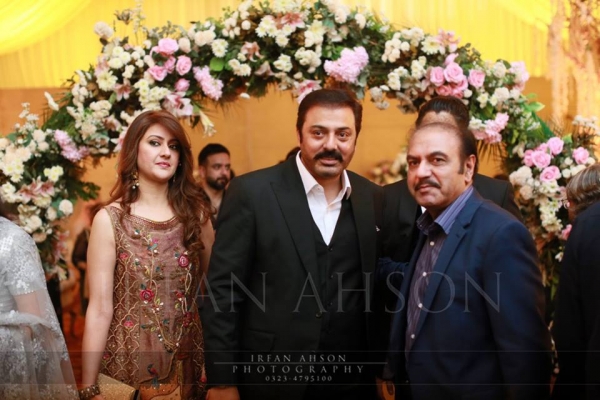 Farhan Urwa Dating
Ever since they have been in a relationship, they truly gave everyone some serious couple goals. Here's a look at Urwa and Farhan's relationship through the years: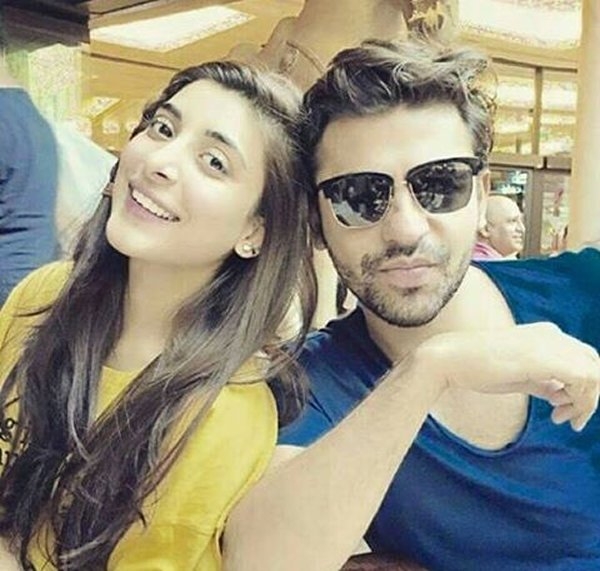 They have been spotted together at almost every event this year.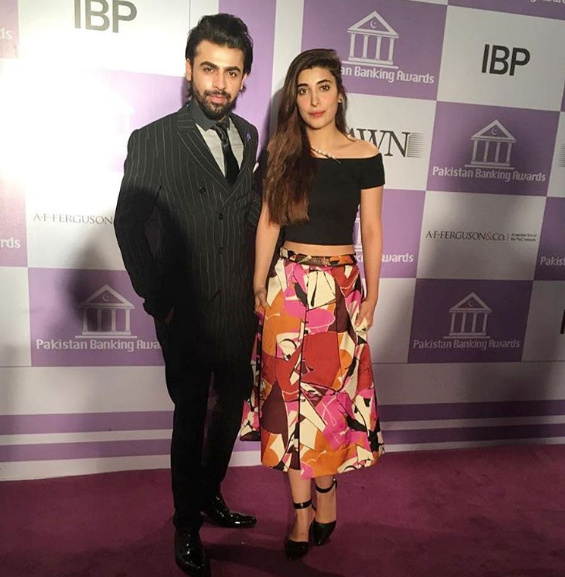 An adorable picture from their Berlin trip: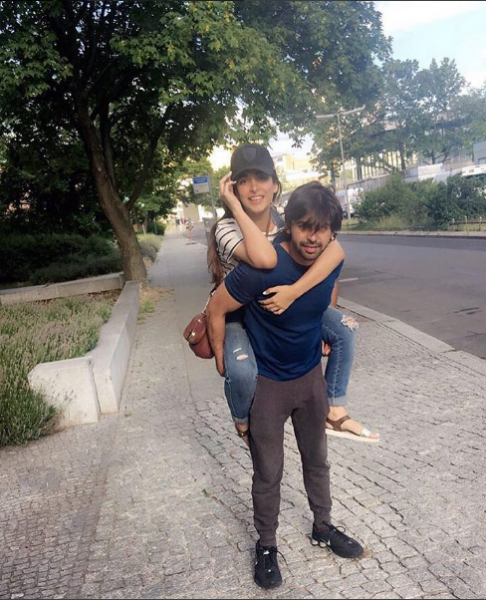 Whenever we see them together, Urwa can just not help but smile!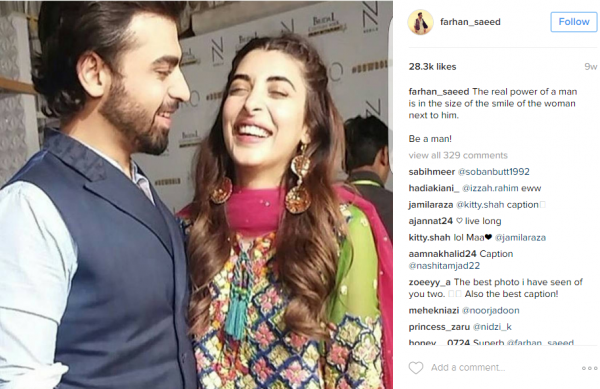 A picture of Farhan's recent birthday as he celebrates it with his mother and his fiance, Urwa.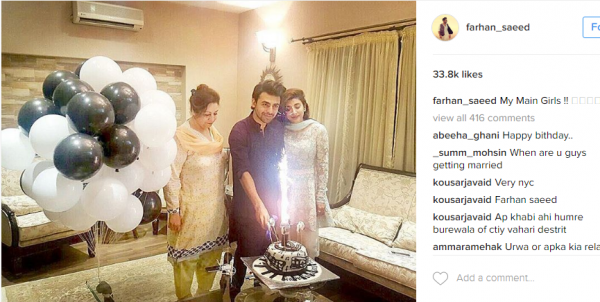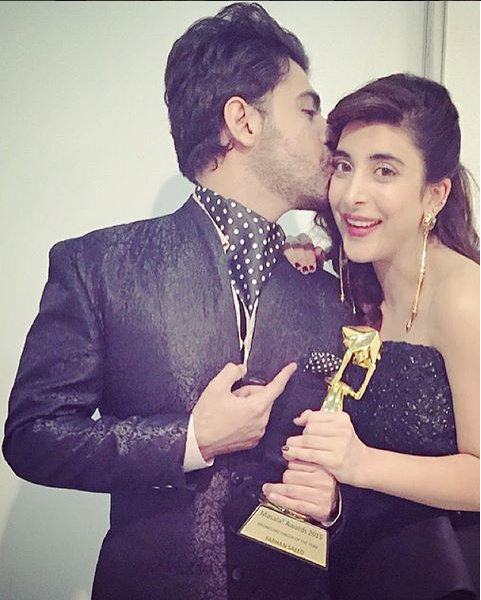 Farhan and Urwa Together Onscreen
This year we saw them together onscreen very often, and whether it was a drama or a music video, the two always showed excellent chemistry. Here's a picture from their ARY drama Mere Ajnabee: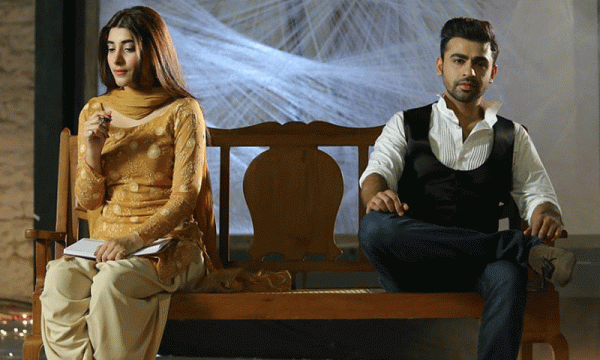 A picture of them from the sets of the much acclaimed Hum TV drama Udaari: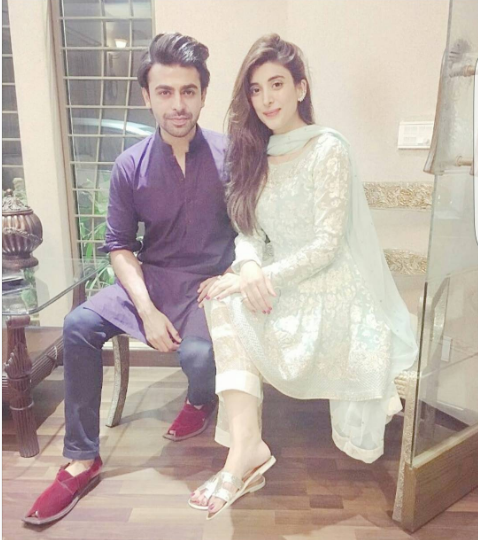 And a fabulous music video starring the two titled "Saathiya"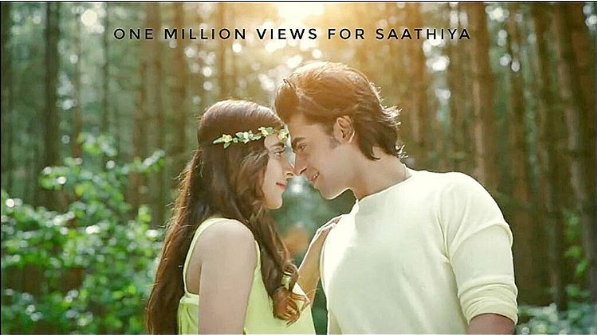 Check out the mesmerizing video here:

Farhan and Urwa Wedding Shoots
The two have also done many shoots together as a couple in wedding outfits and all of them prove that they will make a great couple on their big day. Have a look at some of our favorite pictures:

All images Via farhan_saeed and urwatistic