Latest Fashion for Women Over 50 – Look no further, you have come to the right place! Many people presume that over aged women cannot wear stylish clothes. This is completely wrong.You can be as fashionista as others.We have covered fall, winter and summer fashion trends for over 50 in order to give the best possibilities for women.There are many fashion blogs online only for women with fifty years plus age .
They keep bringing the latest fashion ideas and trends across globe.You can also buy there dresses online at a cheap price.The right hairstyle for fifty plus women is a key to overall look so make sure it compliments the outfit you are wearing.
Cute Outfits For Women Above 50
#1. Bold and Beautiful
For funky fashion at fifty, wear a colorful and bright chiffon top. Curl your hair and wear gypsy style hooped earrings for stylish gypsy fashion.

#2. Jeans Outfit
Females with red hair look great in pastel and beige tones. Crop your jeans and stick to a camel toned jacket with plain white t-shirt. Perfect daytime fashion for women.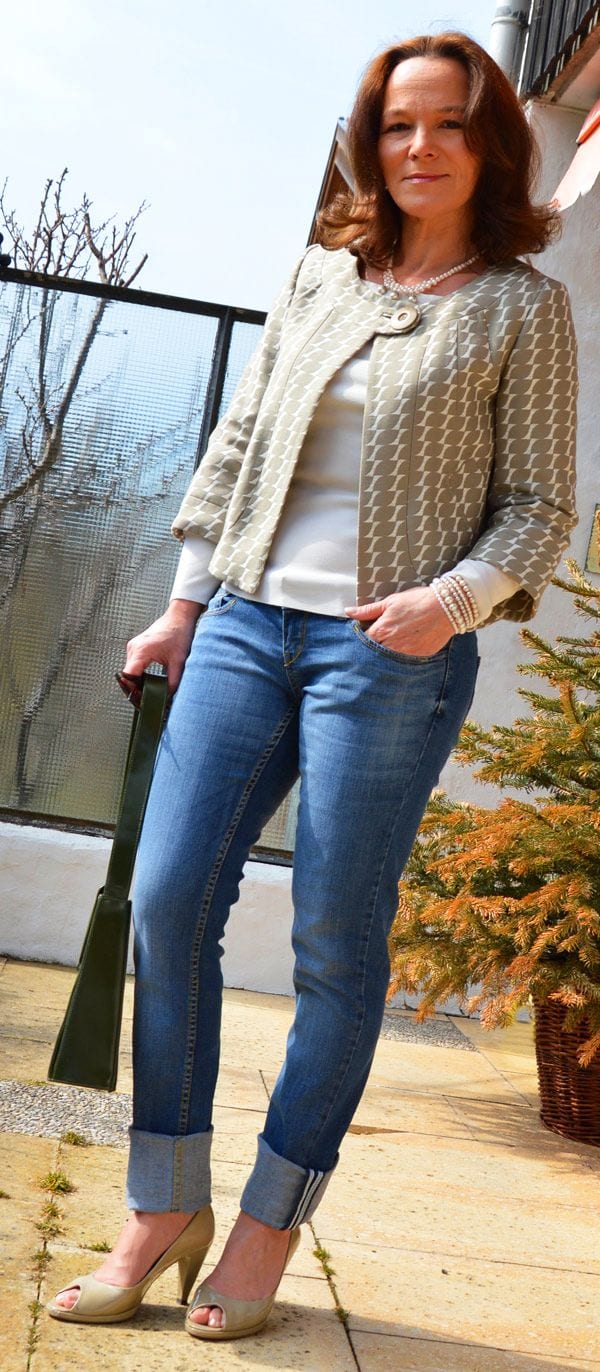 #3. Vogue Style for Middle Aged Women
Heading out to a function or a party? Grab a large poncho top, and pair it with a bright silk scarf. This look works well for stylish aunties seeking high style.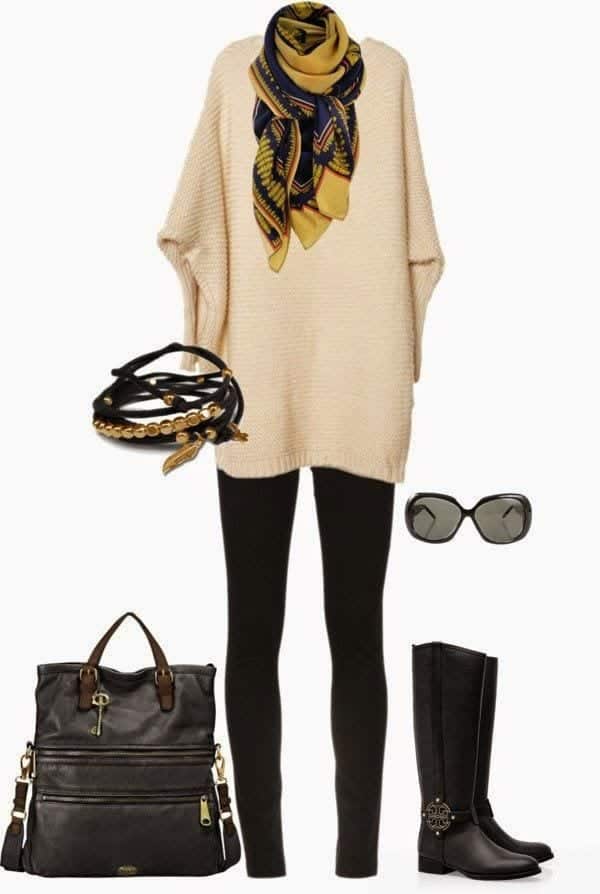 #4. Plain Plaid Jacket
For scholarly sophistication, you can't go wrong with a tweed jacket in plaid style. This makes the perfect winter or autumn wardrobe when paired with the right accessories and tote.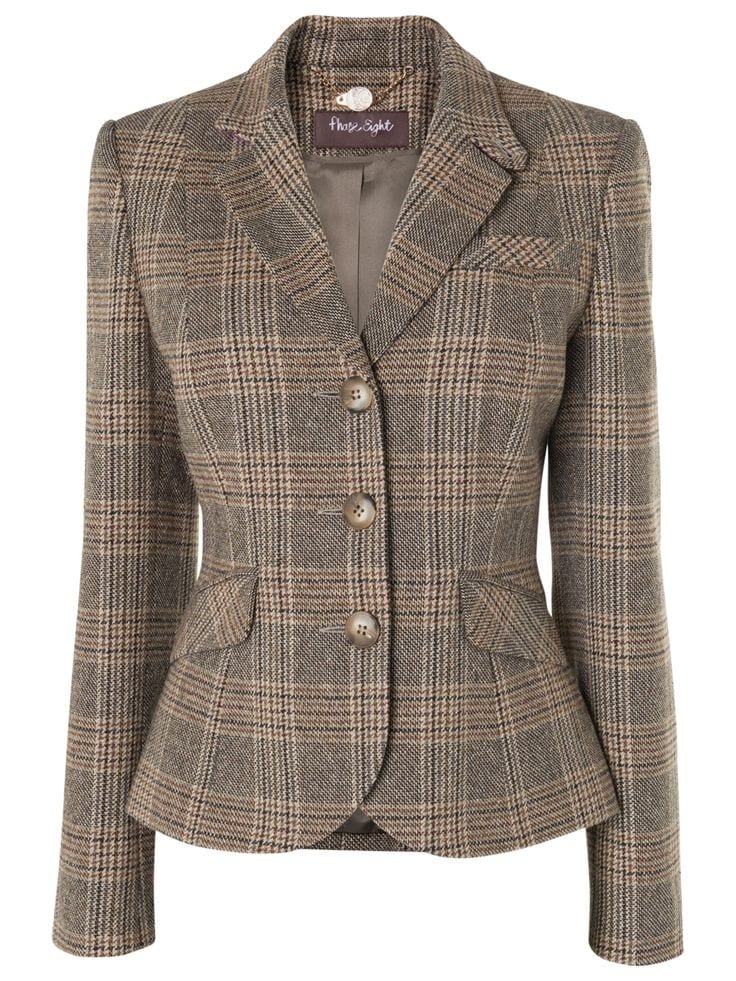 #5. Fantastic in Red!
For vibrant fashion that is cool yet sexy, wear a bright red top. This bold dose of colour looks fantastic for housewife's style.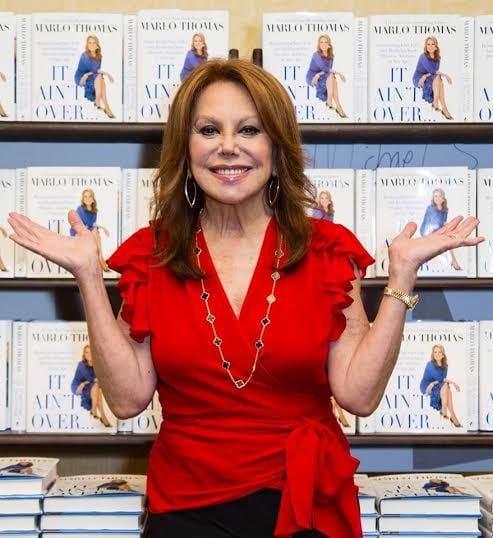 [highlight]Also See : 24 Ideal Dressing Styles for House Wives[/highlight]
#6. Bohemian Style
Bohemian fashion looks great with bright colorrs such as a purple coat dress paired with black stockings and cargo boots.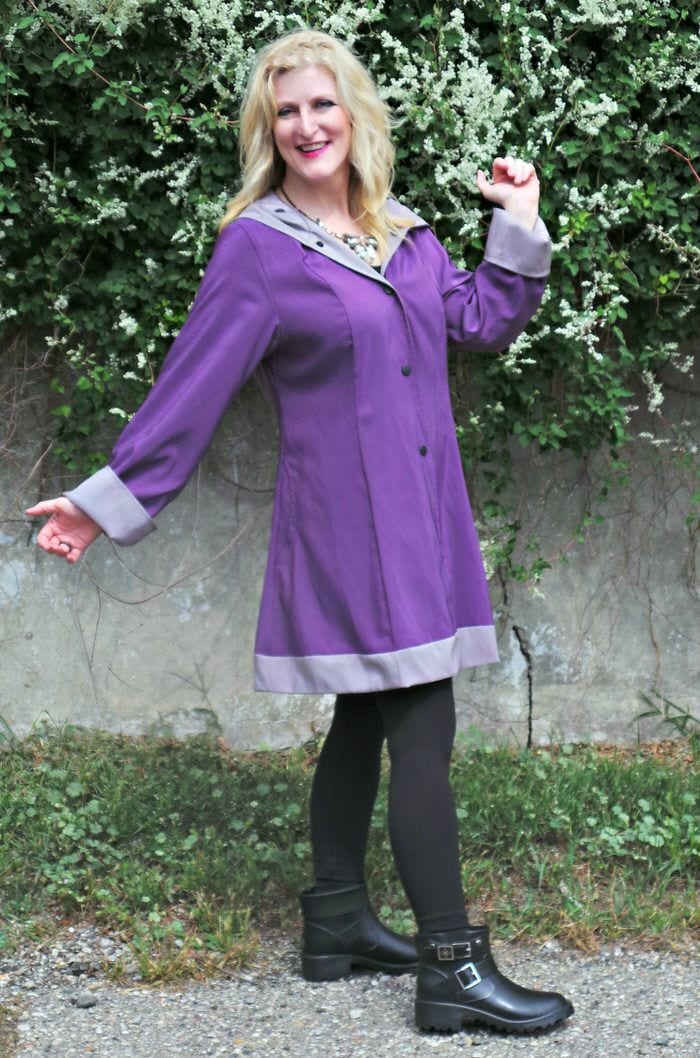 #7. 50 Plus Fashion Blogger Style
Stick to a fitted black blazer, black aviators and bright red pants. This is the ultimate look for women who love street style and remain updated with looks from fashion shows.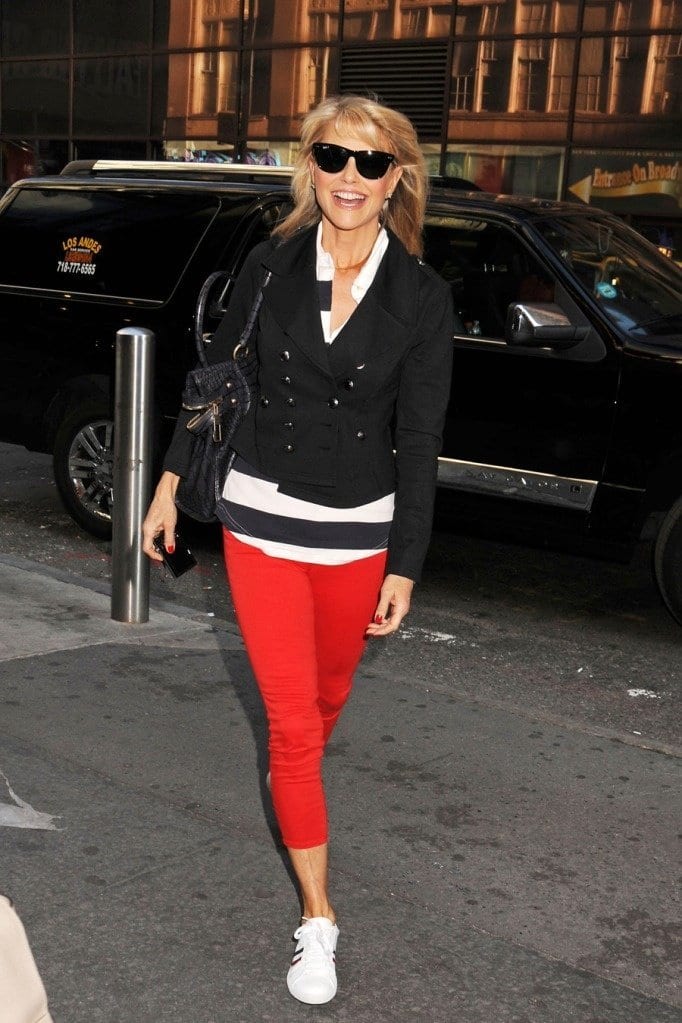 #8. Working Woman Style
Outfit For working women above 50, stick to dull colors paired with a bright shirt. Don't forget your Loewe bag for putting your office material!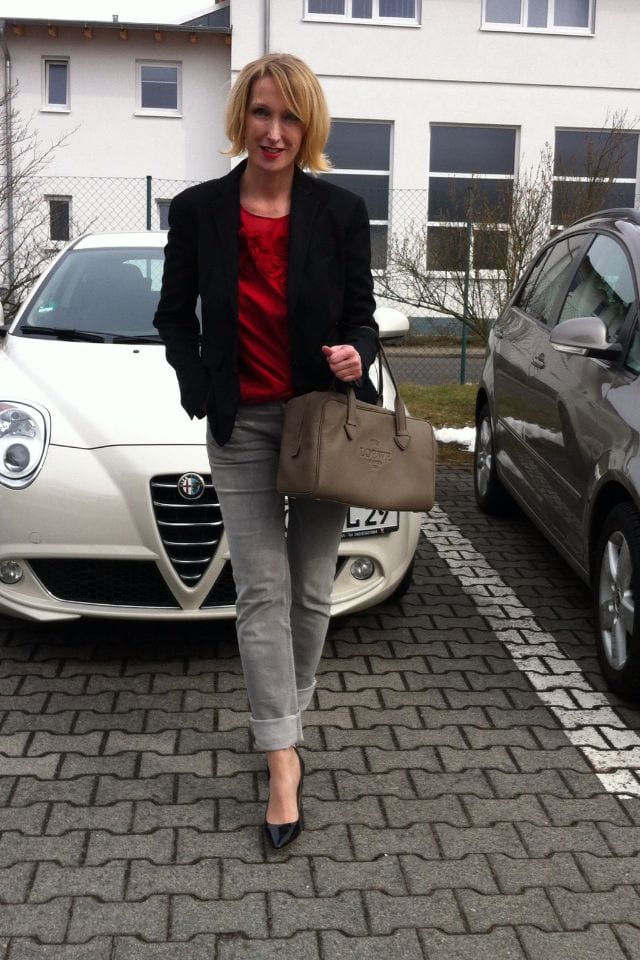 #9. Party Outfit
Pastel colors look great for bridal or wedding showers. Mix and match cream shades with bottle green, for sophisticated and elegant style.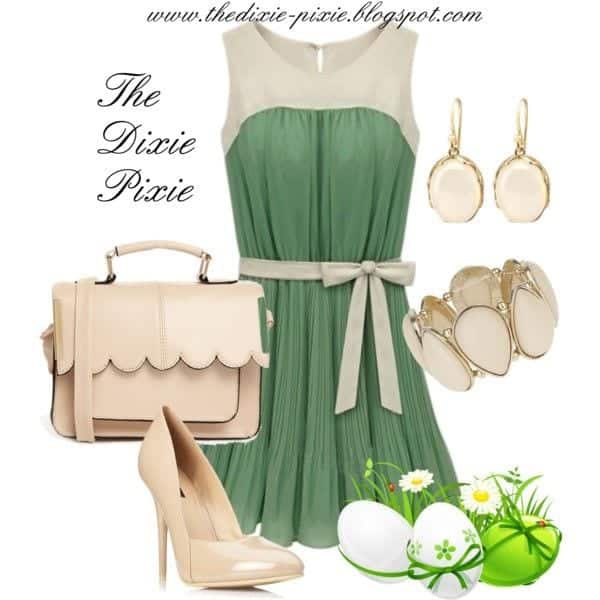 #10. Cute  Short Hairstyle for Over 50 Women
For a woman who loves to cook and clean, keep it simple and clean. Stick to a crisp red sweater, with a plain white top and blue jeans. The perfect All American fashion!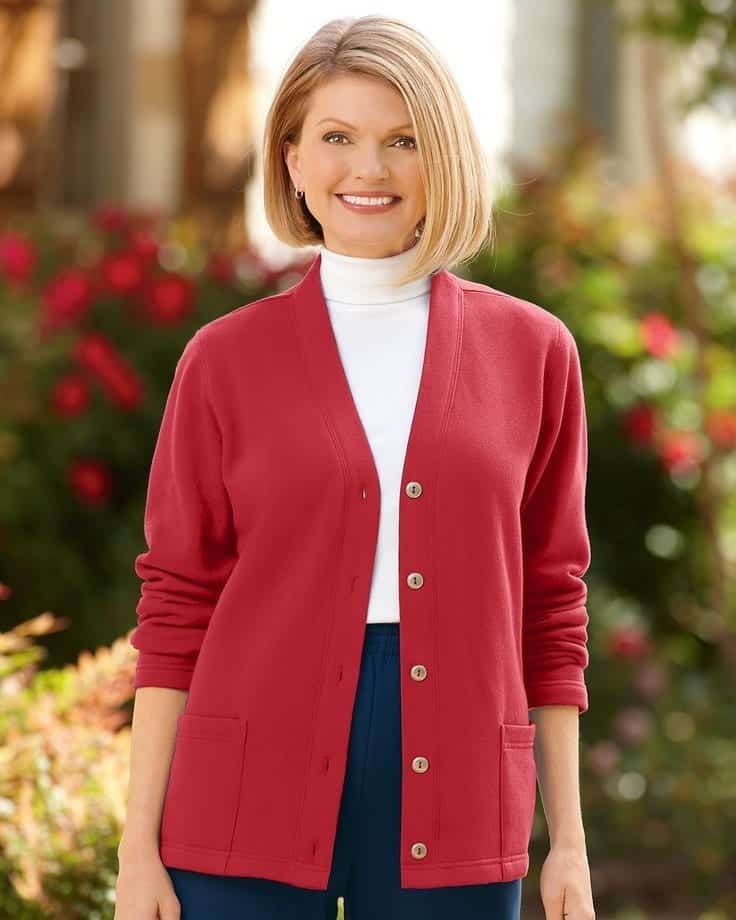 via
#11. Spring Fashion