Latest Fashion for Women Over 50 – Look no further, you have come to the right place! Many people presume that over aged women cannot wear stylish clothes. This is completely wrong. You can be as fashionable as others. We have covered fall, winter and summer fashion trends for women over 50 in order to give the best possible combinations to you.
There are many fashion blogs online only for women with fifty years plus age. They keep bringing the latest fashion ideas and trends across the globe. You can also buy their dresses online at an affordable price. The right hairstyle for fifty plus women is a key to overall look so make sure it compliments the outfit you are wearing.
How to Dress For Women Above 50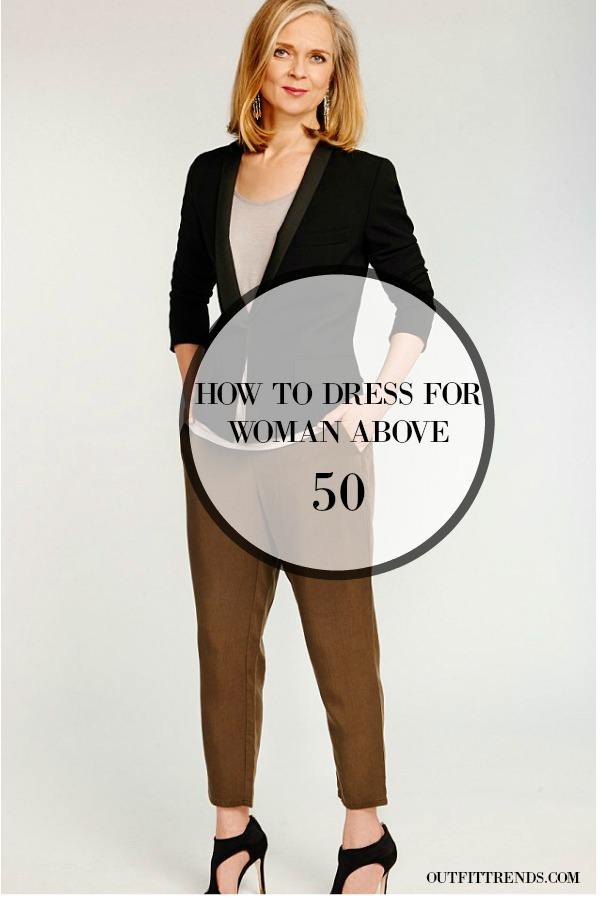 While we discuss today a number of outfit ideas for you to wear, it is equally important to share some tips on outfits that you should avoid once you reach the 50 years milestone. For instance:
Avoid old style skirts. Instead, go for modern cuts in skirts with fresh and vibrant colors.
Whenever possible, choose long blazers, coats or cardigans over short ones.
Avoid loud and bold makeup, instead, opt for natural and neutral shades which make you look like the lady you are.
Avoid ill fitted jeans or outfits as once you turn fifty, it's time to go for only tailored fit outfits.
Invest in best quality products, don't look for branded products, rather look for products which have style and are long lasting.
↓ 1. Bold and Beautiful
For funky fashion at fifty, try wearing a colorful and bright chiffon top. Curl your hair and wear gypsy style hooped earrings for stylish gypsy fashion. This is also a great outfit if you're looking for bohemian vibes. You can wear it to the beach or even for a casual meet up with friends. Here are 30 Best Summer Outfits for Women Above 50.

↓ 2. Jeans Outfit for Women Over 50
Females with red hair look great in pastel and beige tones. Crop your jeans and stick to a camel toned jacket with a plain white t-shirt. Perfect daytime fashion for women.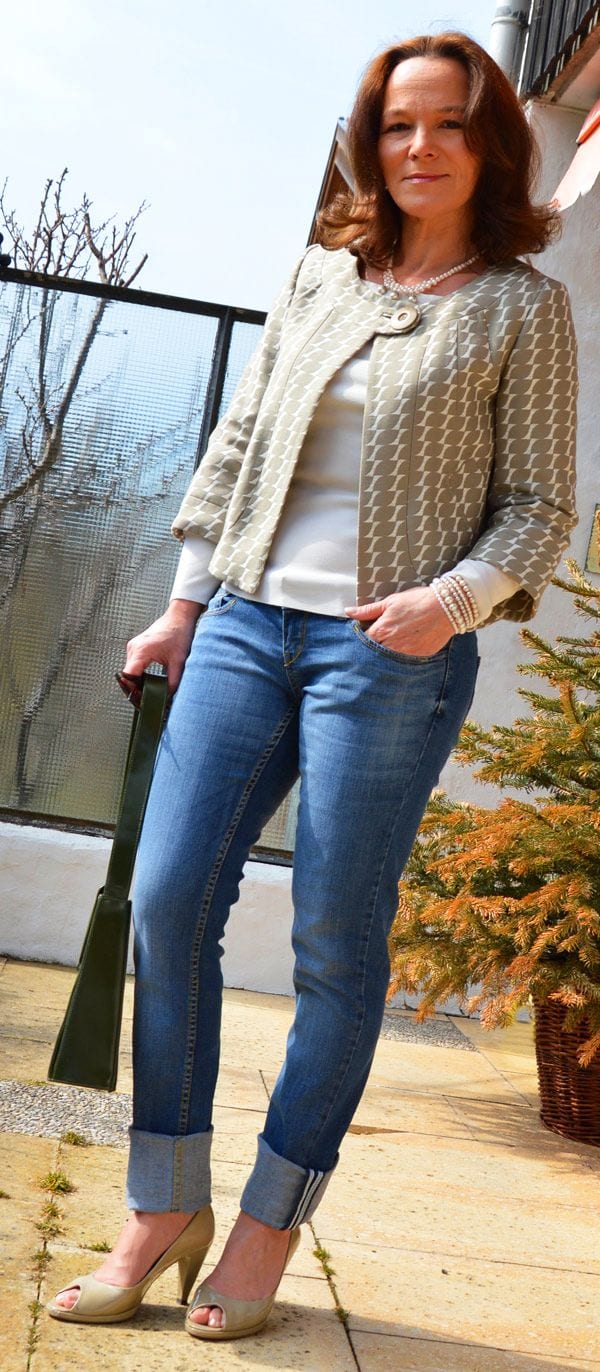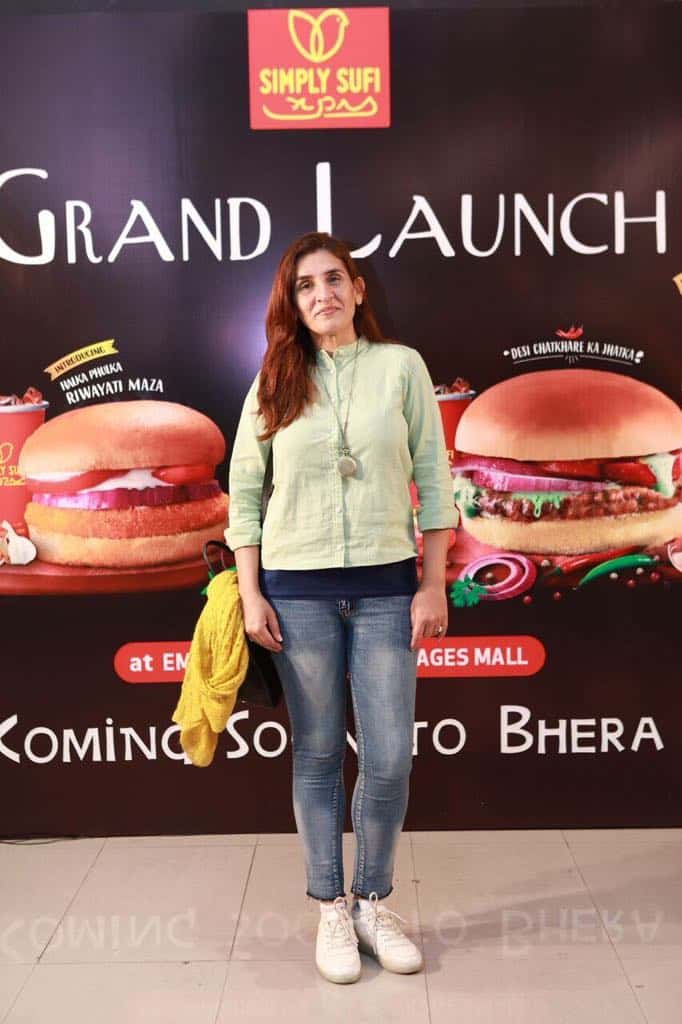 ↓ 3. Vogue Style for Middle Aged Women
Heading out to a function or a party? Grab a large poncho top, and pair it with a bright silk scarf. This look works well for stylish aunties seeking high style.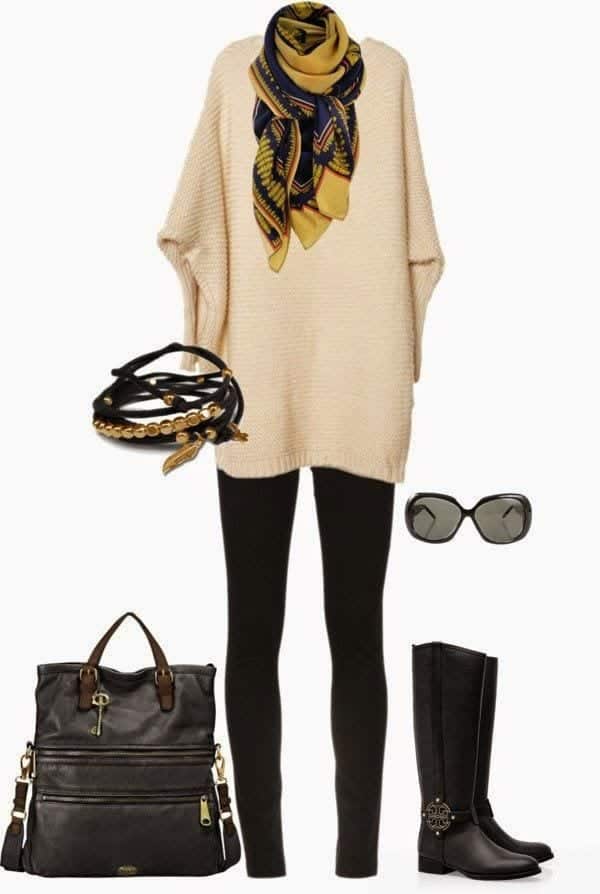 It's always a great idea for women in 50s to play with prints. This is also the best idea for Summer outfits. If you're not into bright colors then you can go for the classic combination of black and white and experiment with prints like polka dots or stripes in this classic color combination which looks amazing no matter how old you get.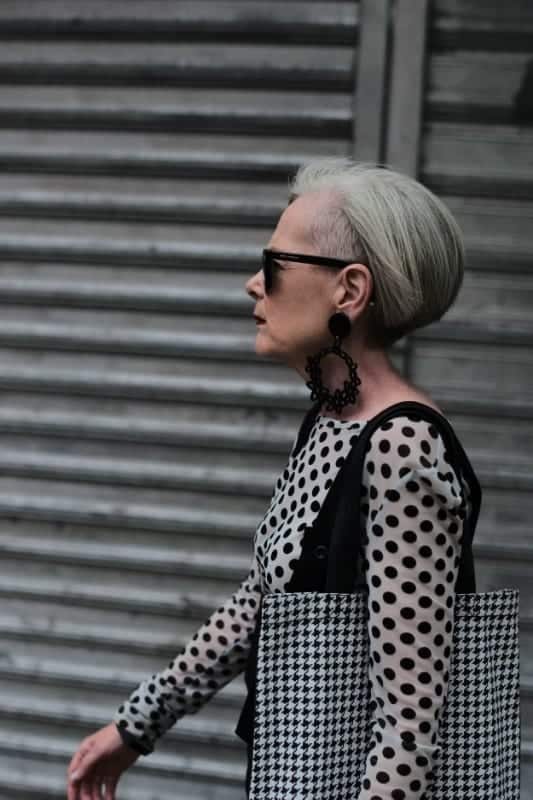 ↓ 4. Plain Plaid Jacket
For scholarly sophistication, you can't go wrong with a tweed jacket in plaid style. This makes the perfect winter or autumn wardrobe when paired with the right accessories and tote. Do check out these 18 Elegant Work Wear Outfit Ideas.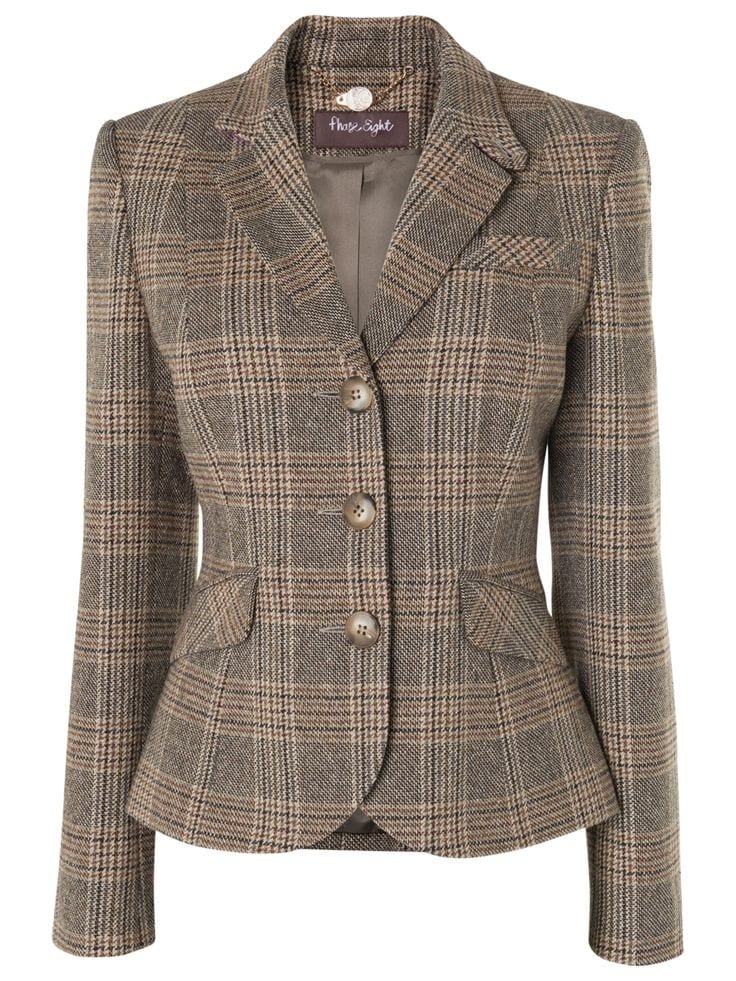 ↓ 5. Fantastic in Red!
For vibrant fashion that is cool yet sexy, wear a bright red top. This bold dose of colour looks fantastic for housewife's style.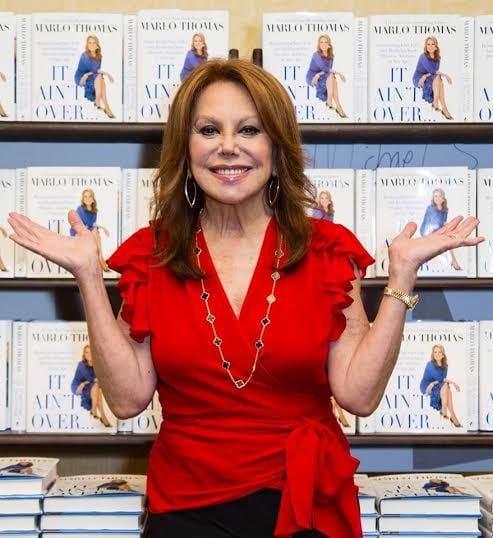 ↓ 6. Bohemian Style
Bohemian fashion looks great with bright colours such as a purple coat dress paired with black stockings and cargo boots. Also See: 24 Ideal Dressing Styles for House Wives.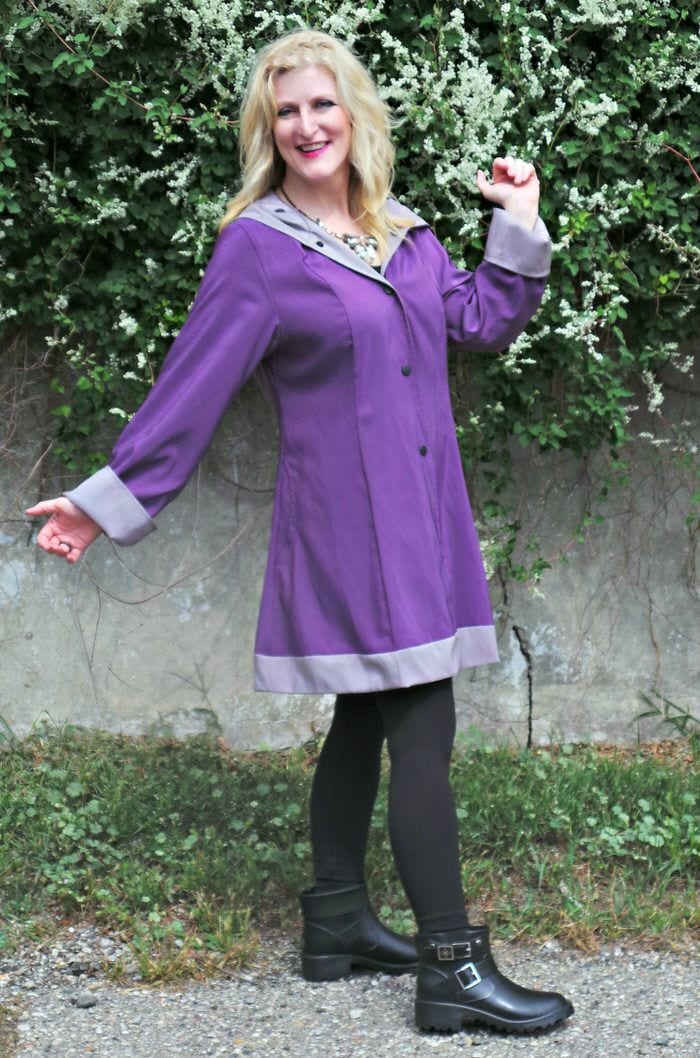 ↓ 7. 50 Plus Fashion Blogger Style
Stick to a fitted black blazer, black aviators, and bright red pants. This is the ultimate look for women who love street style and remain updated with looks from fashion shows.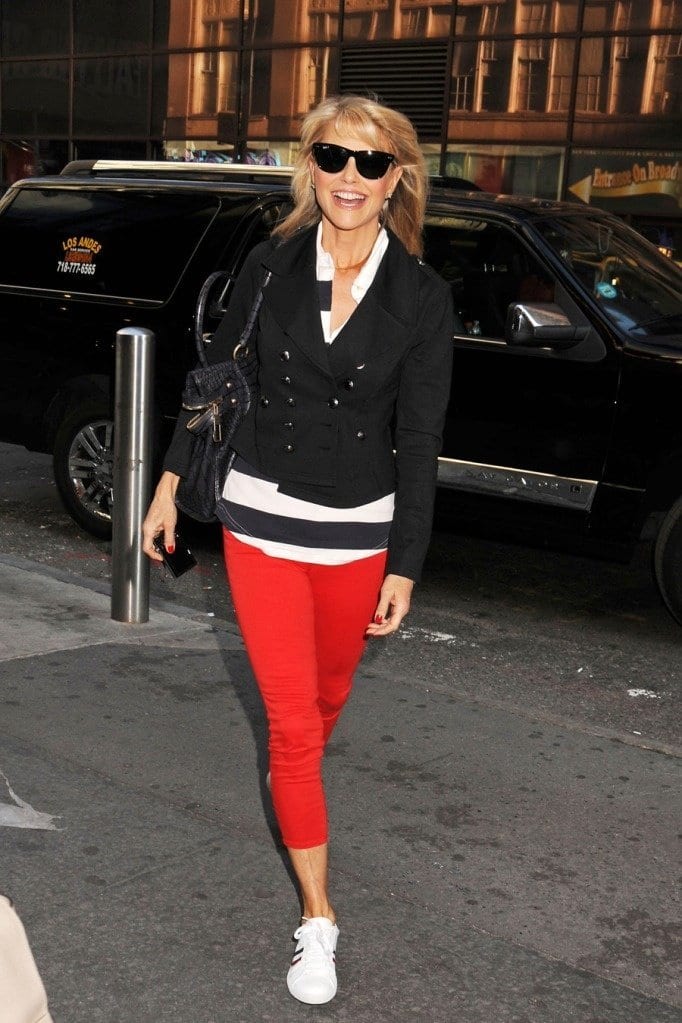 ↓ 8. Working Woman Style
Outfit For working women above 50, stick to dull colors paired with a bright shirt. Don't forget your Loewe bag for putting your office material!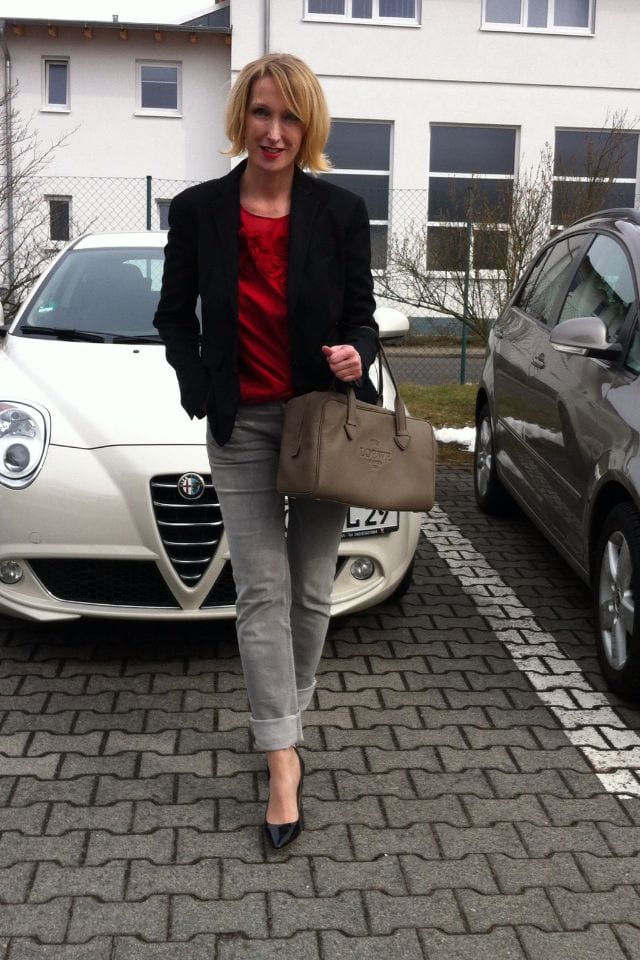 ↓ 9. Party Outfit
Pastel colors look great for bridal or wedding showers. Mix and match cream shades with bottle green, for a sophisticated and elegant style.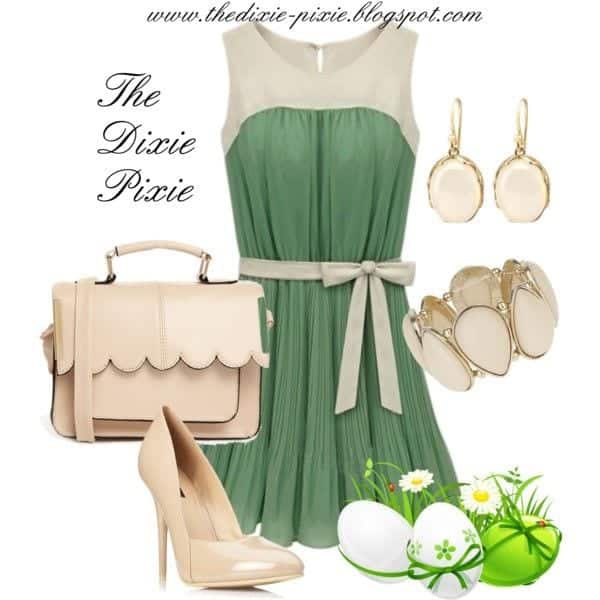 If you're looking for a nice birthday outfit then check out this amazing combination of red and blue. You can see how the well-fitted jeans really make the outfit come together harmonically.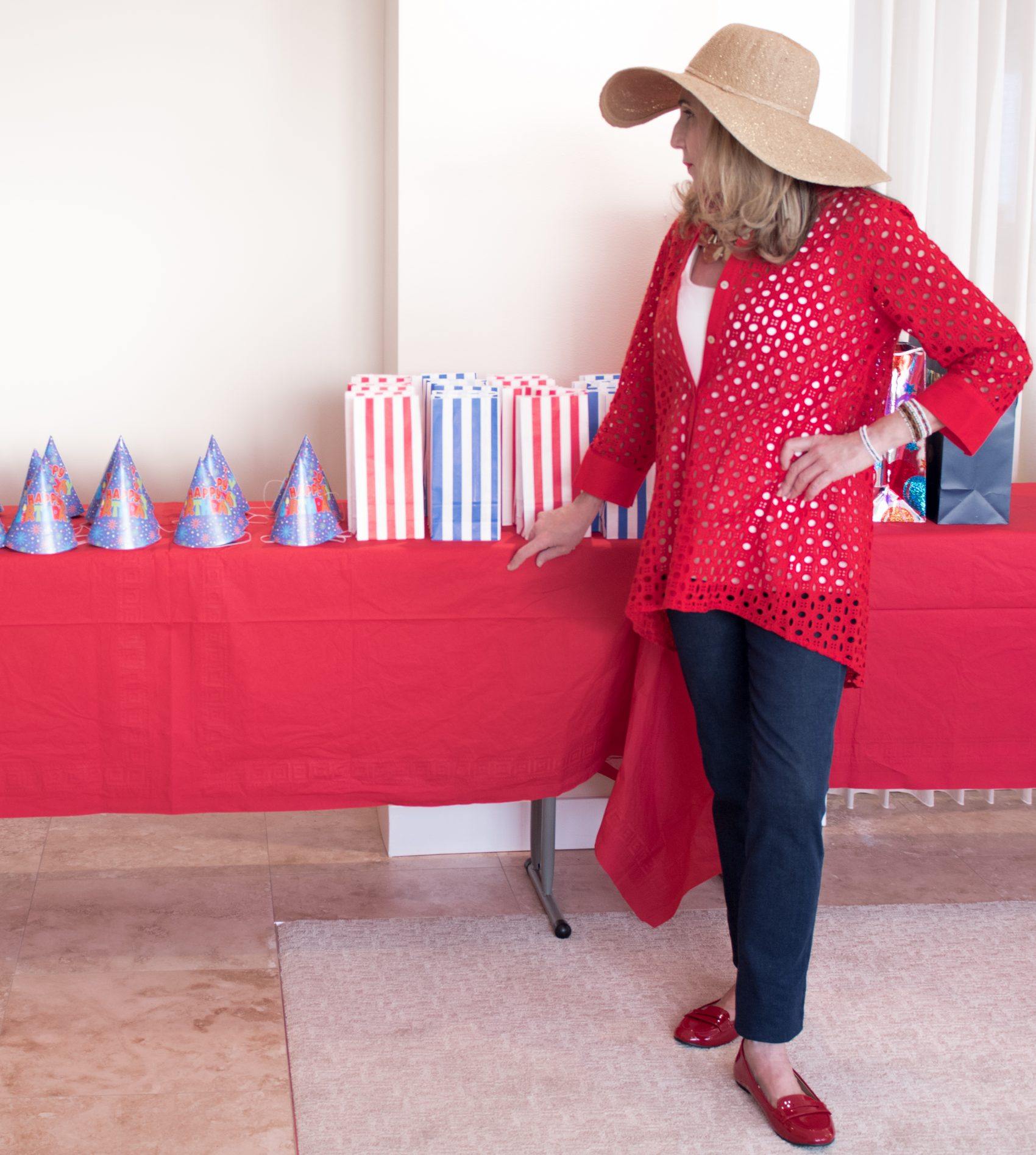 And if you're going to a fancy dinner party, a formal event or a cocktail party, nothing beats a bold jumpsuit!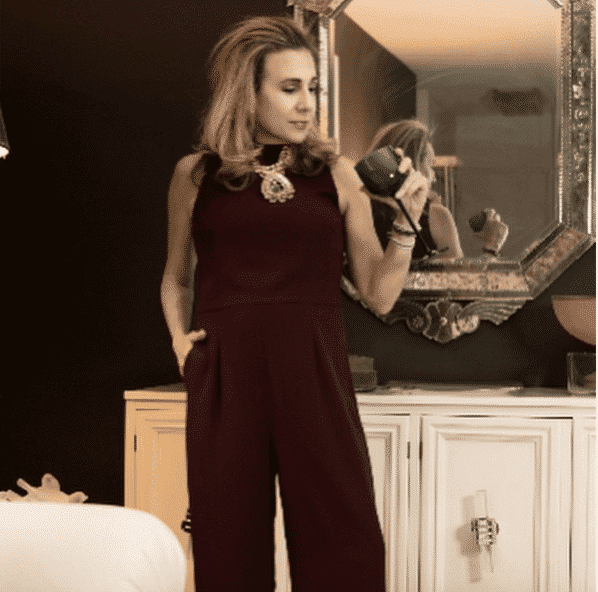 ↓ 10. Cute  Short Hairstyle for Over 50 Women
For a woman who loves to cook and clean, keep it simple and clean. Stick to a crisp red sweater, with a plain white top and blue jeans. The perfect All-American fashion! Here are 18 Outfits for Women Over 60.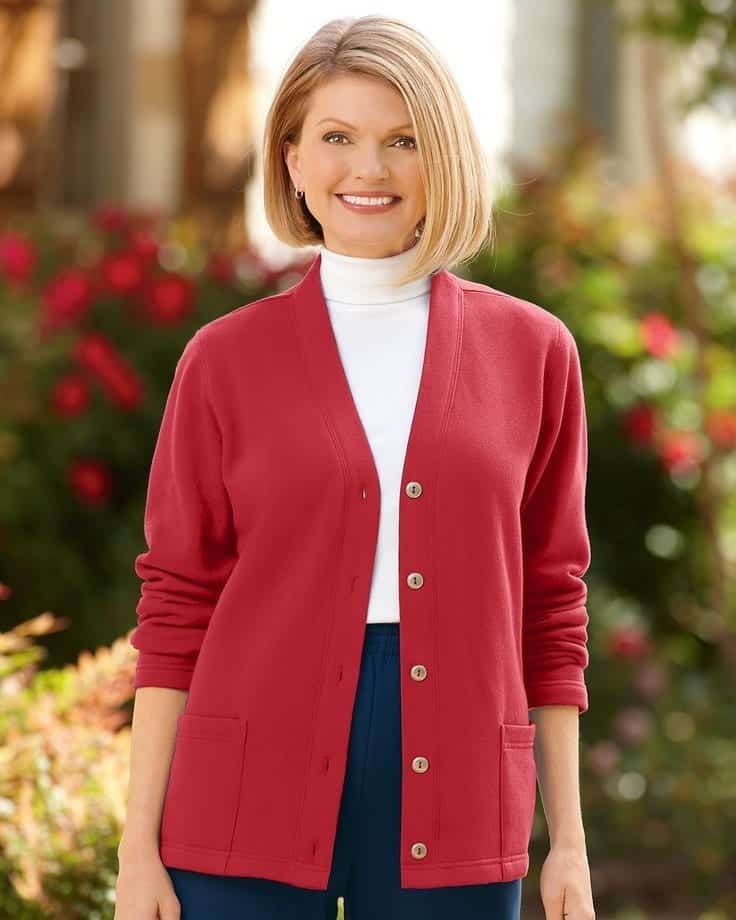 ↓ 11. Spring Fashion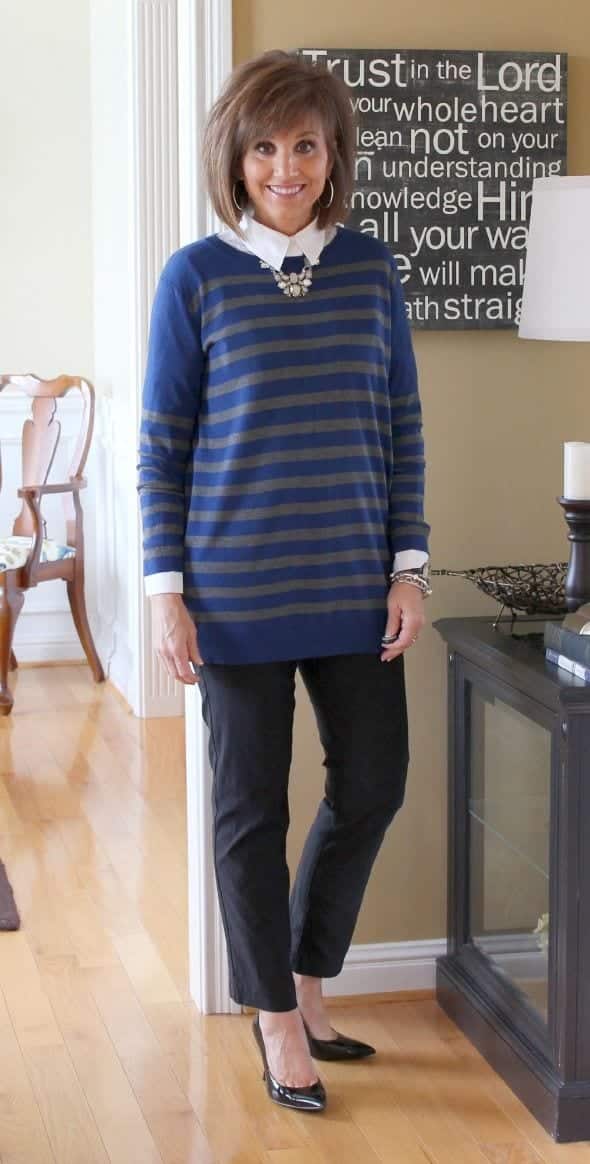 ↓ 12. Good Housekeeping Woman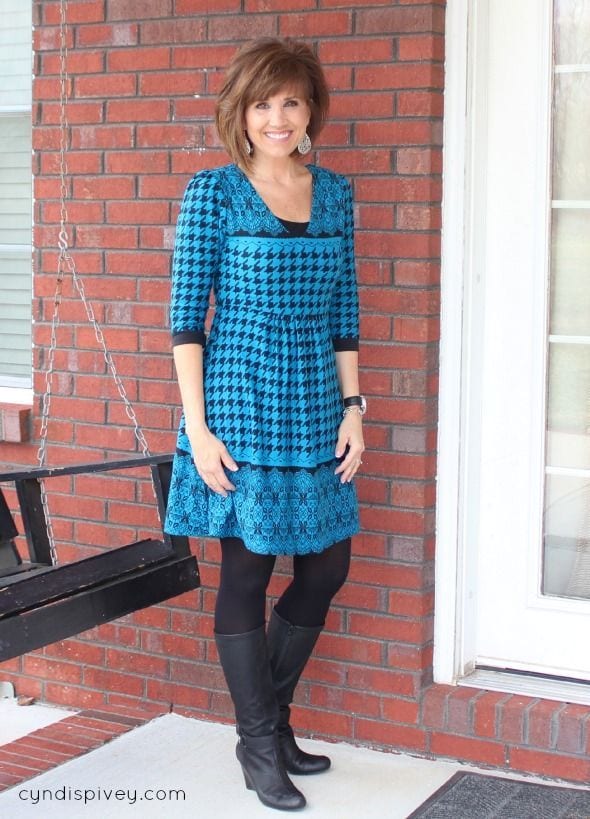 ↓ 13. Dressing Ideas with Medium Hairs

↓ 14. Winter Clothing Combination.
A simple yet elegant look by this woman who has perfectly matched the outfit. For daily casual wear for over 50 women one of the most important things is the footwear. You surely don't want to stress yourself out. So make sure you choose a comfortable shoe which goes with the particular look. RECOMMENDED: 20 Ways to Wear Legging when Above 40.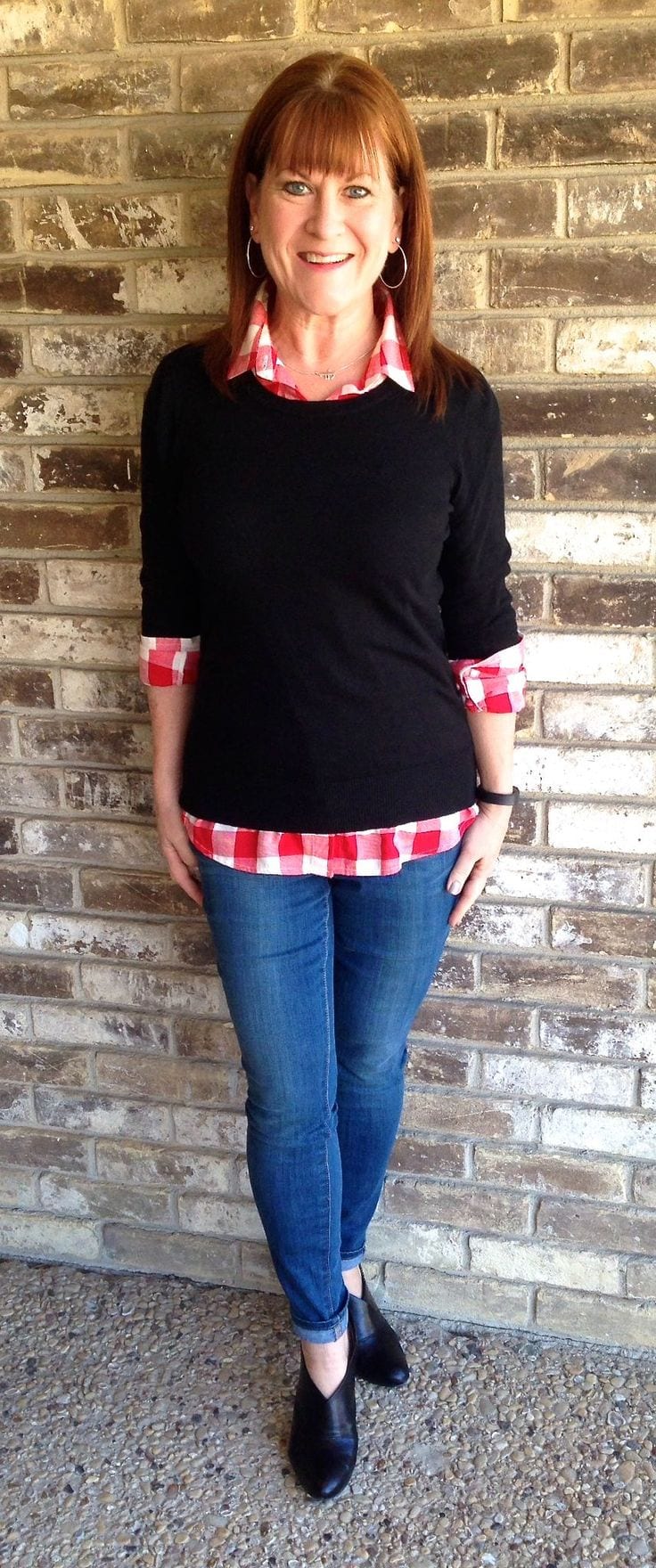 ↓ 15. Chic Style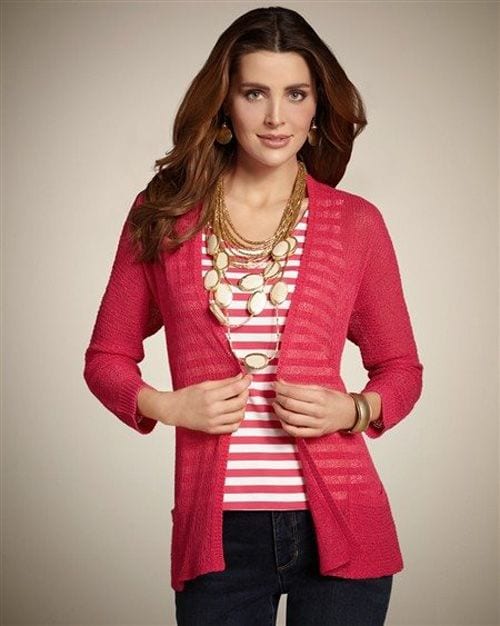 ↓ 16. Skirt Outfit for Women Above Fifty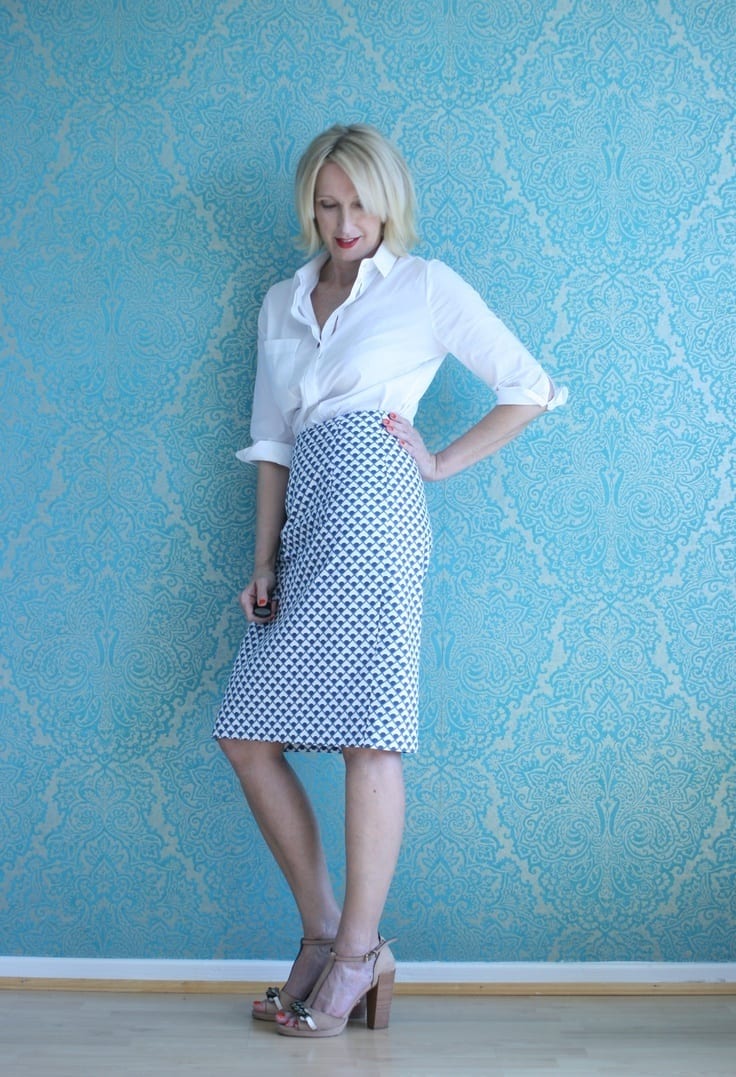 ↓ 17. Perfect Dressing for Short Height Women
Yes, you can wear Capri if you are short in height. We have already covered in detail tips how to wear capris if you are short.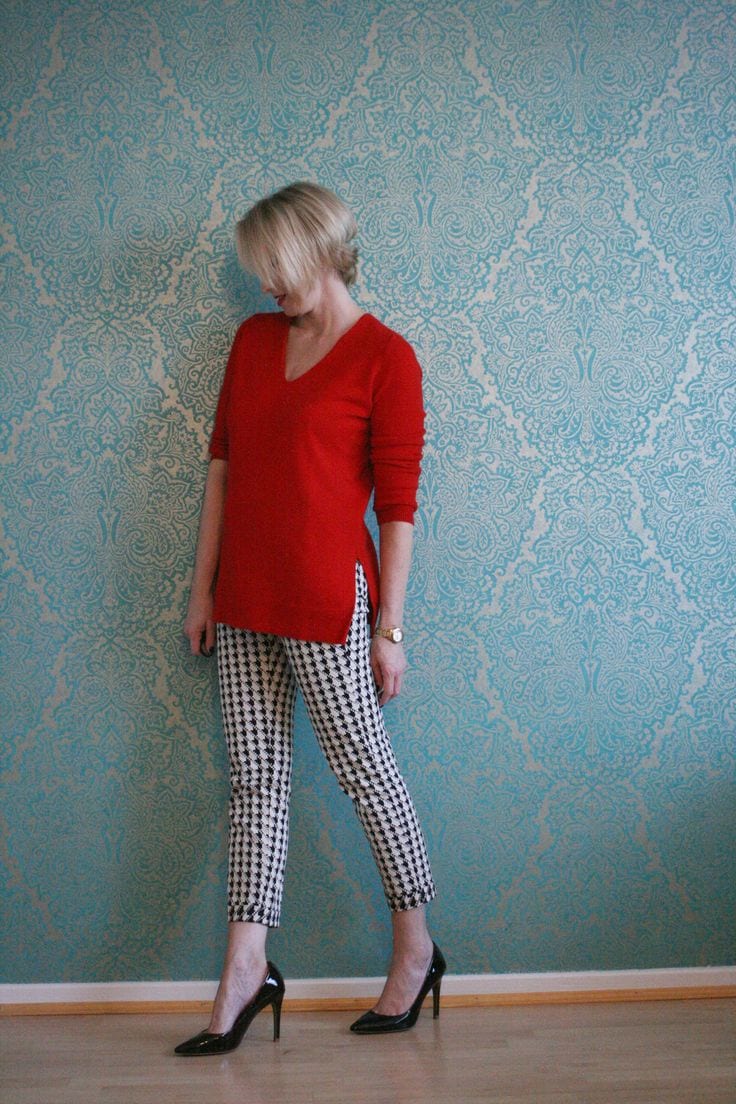 ↓ 18 – Plus Size Women Fashion Trends over 50 Years old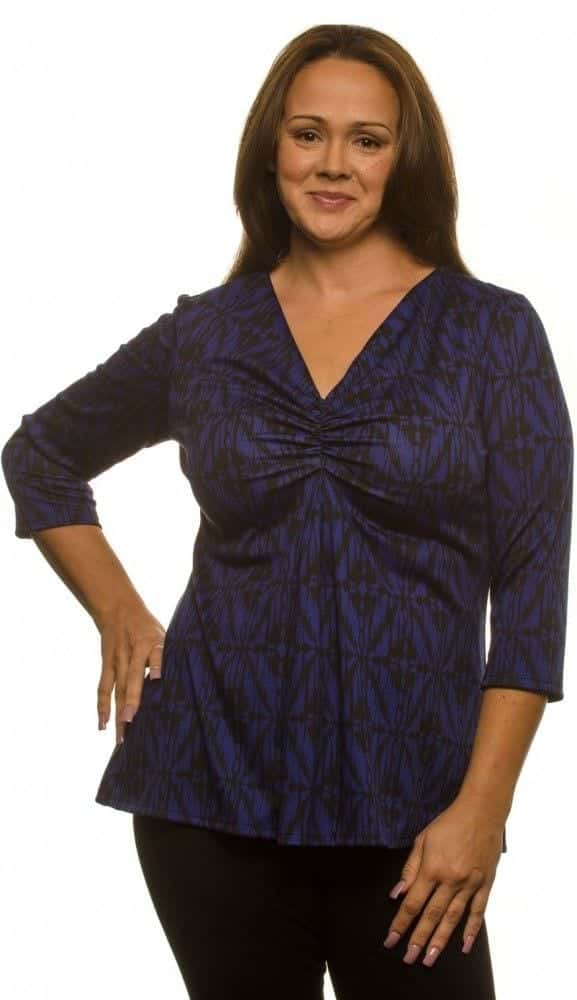 Outfit For Short Height Curvy Women
Sweaters are a staple piece that you must have in your closet in at least 4-5 different colors and styles. Look for statement making sweaters with attractive necklines, sleeves or embellishments on them. You should also check out these 18 Best Styles of Sweater for Women this Year
Travelling Outfit for Ladies in their Fifties
A long dress, a jacket, a scarf, a pair of black tights and sneakers, these are some of the essentials that you need to keep with you when traveling. You can mix and match these with other pieces from your wardrobe to create a number of different combinations for every day of your travel plan.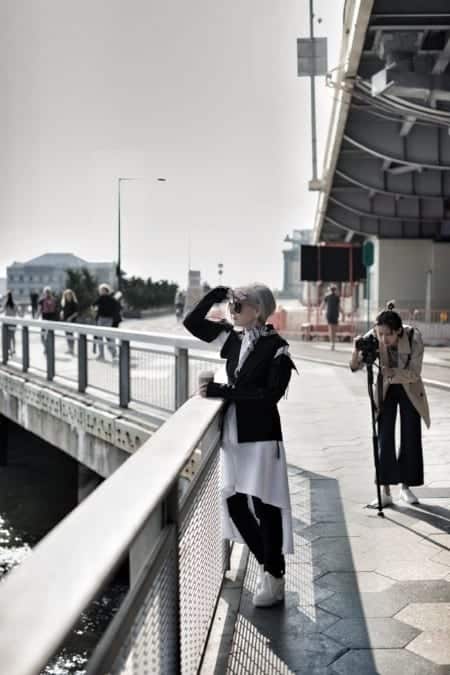 Trendy Hairstyle for Women in 50s
Most women in their 50s have thin hair which lacks volume. This is why short hair or bob cuts are the most convenient choice. These hairstyles do not require much care, giving you free time to focus on more productive hobbies instead. Here are some women in 50s with beautiful hairstyles that you can find inspiration from.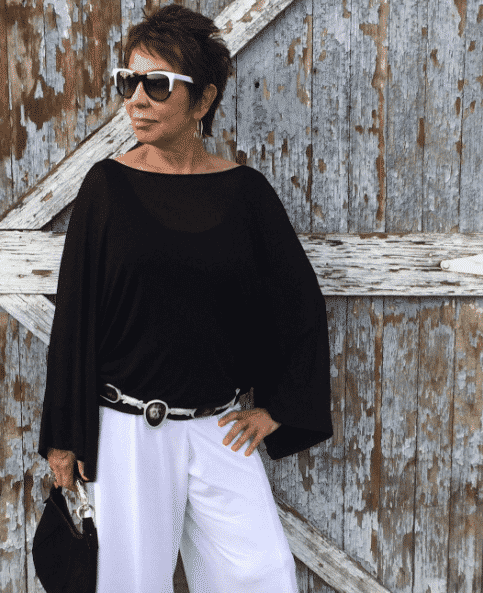 Via