Hey! Have you ever struggled with picking an outfit for your birthday party? Well, it happened to me last week. My birthday was on Thursday and I had a party on Saturday. As you know, most of the people want to look outstanding while celebrating this important day. So, today I will share my winter outfit idea for a winter party!
Since I'm a black clothes lover, I decided to my simple black dress from Zara. It's probably my favorite dress because I can make so many combinations with it! To make this dress look a bit more interesting I matched it with my lace crop top from H&M. The most important clothing piece during the winter time is coat! I chose my clasic black coat with some cool details. It's one of my most favorite coats ever! It matches everything! I got it from Pull&Bear. My shoes are just simple black, velvet material shoes from a Lithuanian store. And now the fun part-  accessories! I really love wearing different kinds of tights. These tights make it look like I'm wearing knee high socks but all I'm wearing are tights. I got them on sale! My eye catching, golden necklace is from H&M. It makes the whole outfit look really fancy!
Perfect Birthday Dress for Winter Season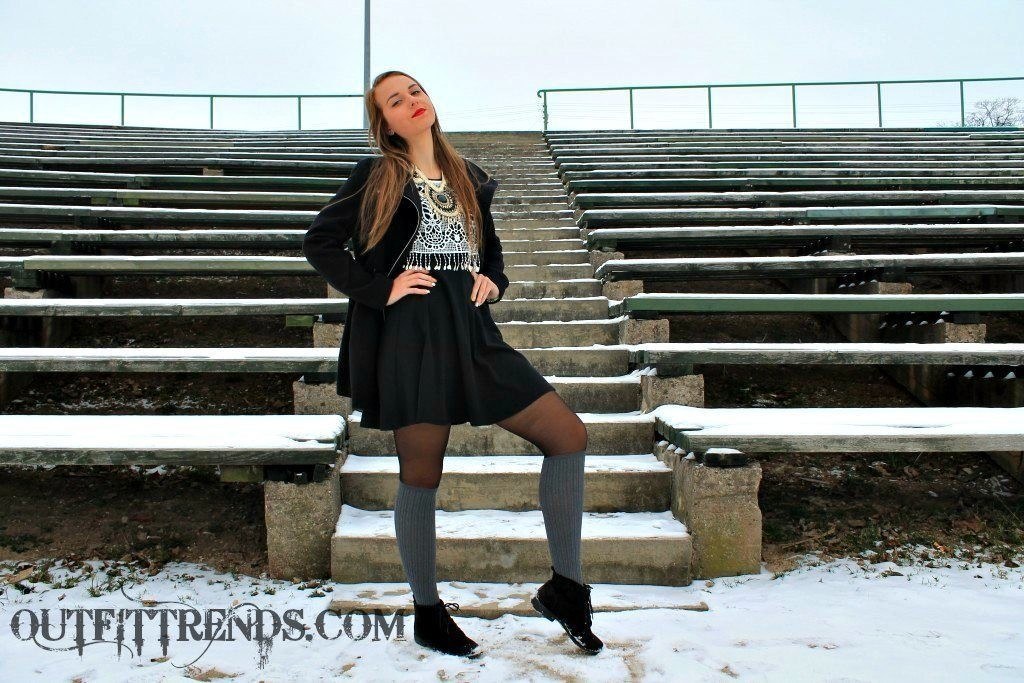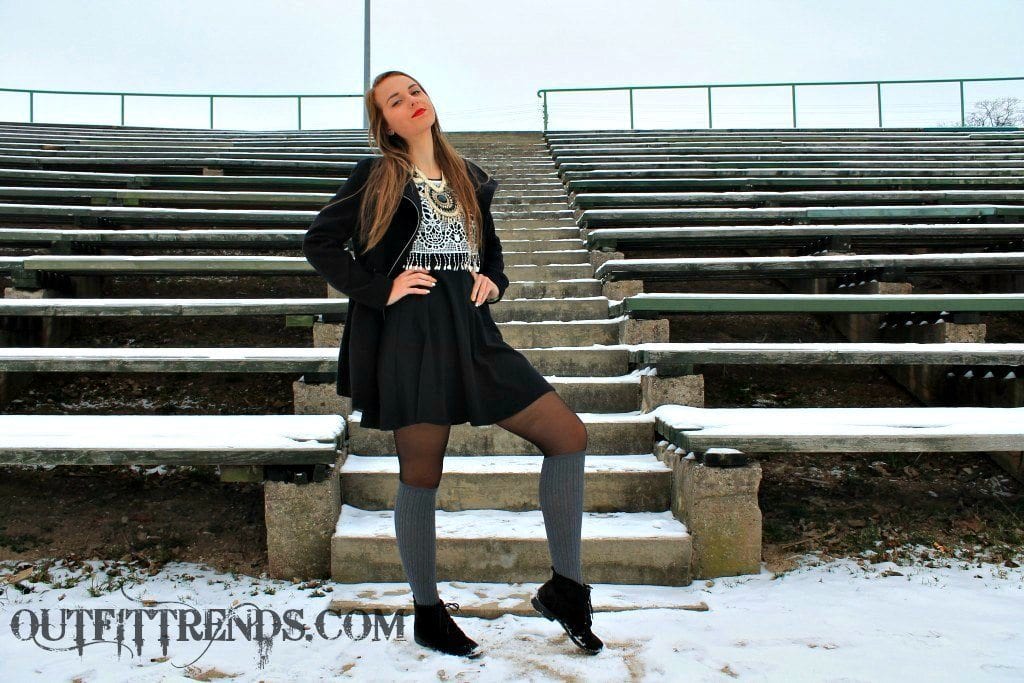 Of course, you can't forget about the makeup! I usually choose matte, red lipstick for occasions like this. It just makes you look really awesome! You should try to wear red lipstick more often!
I really hope you liked my post, thank you for reading!
akviilee.wordpress.com
instagram.com/akviilees
Akvilė
xoxo
Based in Kretinga, Lithuania, Akvile is an incredible fashion influencer. You should follow her on Instagram to keep up with her OOTD, her flattering looks and the picturesque locations that she visits.