Everything you need to know about turbans: Most commonly found in Asia, turbans are a piece of headwear worn as a traditional practice. Although, it has come far from just cultural and religious practice and taken over the fashion world in, too.
 In 2013, French designer Jean Paul Gaultier showcased his spring-summer menswear collection which included men donning turbans, borrowing from parts of the Indian culture.
Bridegrooms can be seen in fashionably tied huge turbans for their wedding day. There are numerous ways you can wear a turban and we will walk you through them in a while, just keep on reading. When you think of turbans the first thing that comes to your mind is Sikh men.
In reality, Sikhism is not the only religion that orders a turban, neither are only men asked to wear it. Turbans are worn by women, as well. turbans are most common among women of South Asia and Africa. Turbans have a history dating back to ancient times. Some experts say that it originated in Persia, modern-day Iran, while others think that it was invented by the Egyptians. If you look at portraits of Mughal emperors you will notice them covered in a fancy bejeweled headdress. Nobles used to wear turbans, regardless of what religion they practiced.
Turbans are also worn by Muslims, especially when they visit a Mazar.  The Islamic prophet, Muhammad (who lived 570–632 AD) is believed to have worn a white colored turban, the holiest color. Shia Muslims also wear a white turban, unless they are direct descendants of the Holy Prophet (peace be upon him), Syed, in which case they tie a black colored turban. Followers of Sufism can be seen in green colored turbans, which they believe represents paradise. Scroll down below to read everything there is to read about turbans. From a tutorial on how to tie a turban to what different colors mean, to how the turbans have changed over history and now become a global fashion statement.
What's a Turban & How to Wear it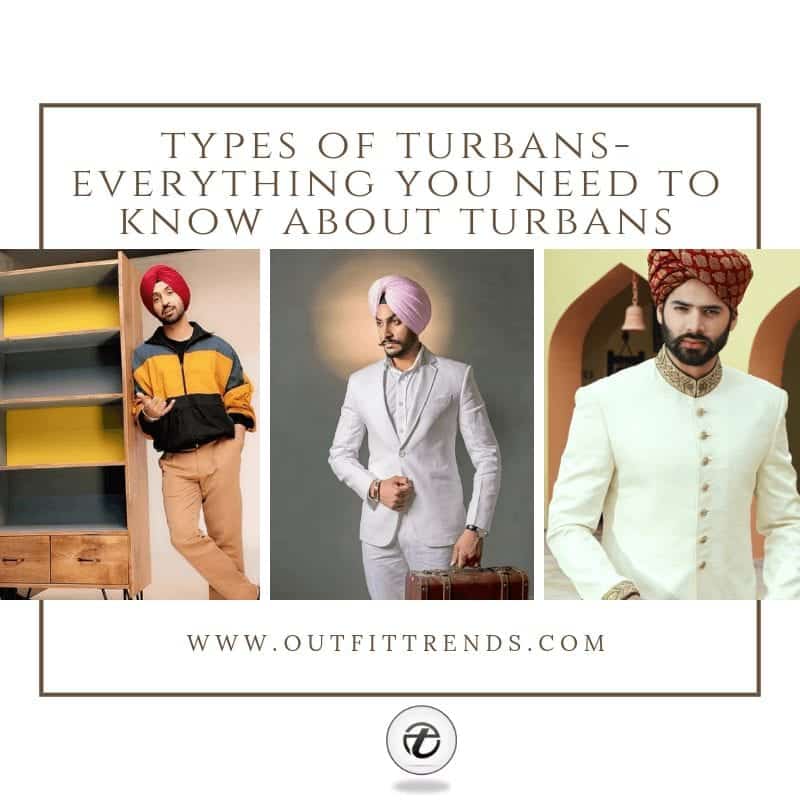 Tutorial on How to Tie a Simple Turban
Firstly, put all your hair in a tight bun on the top of your head
Tie on a patka (a small piece of a square cloth with loose ends to tie it tightly) Patka secures your hair in one place.
Now, start wrapping your turban from back to the front (Tip: hold one corner by your teeth, it allows you to have both hands free while you wrap the turban).
Switch sides and repeat the step above.
Continue doing this until your head is completely covered, making the pooni (you need to do it for 4 or more times)
You can either tuck the ends in or for a more dramatic effect let them free.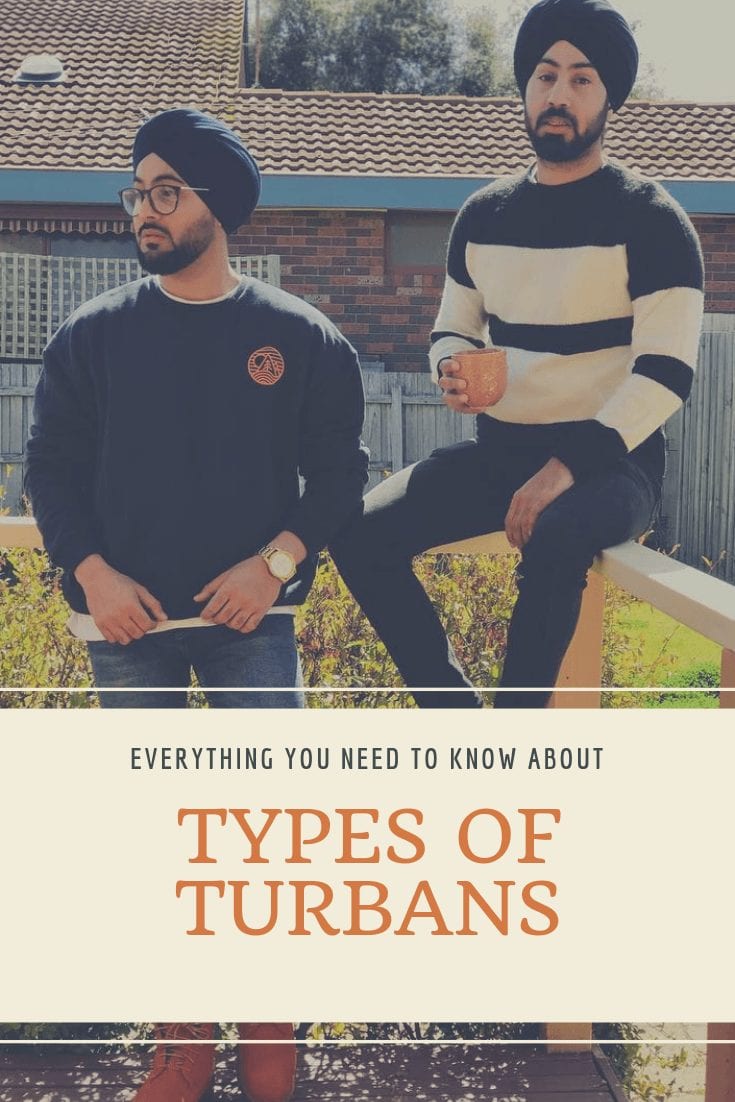 ↓ 17 – What are the Most Famous Turban Styles in Punjab?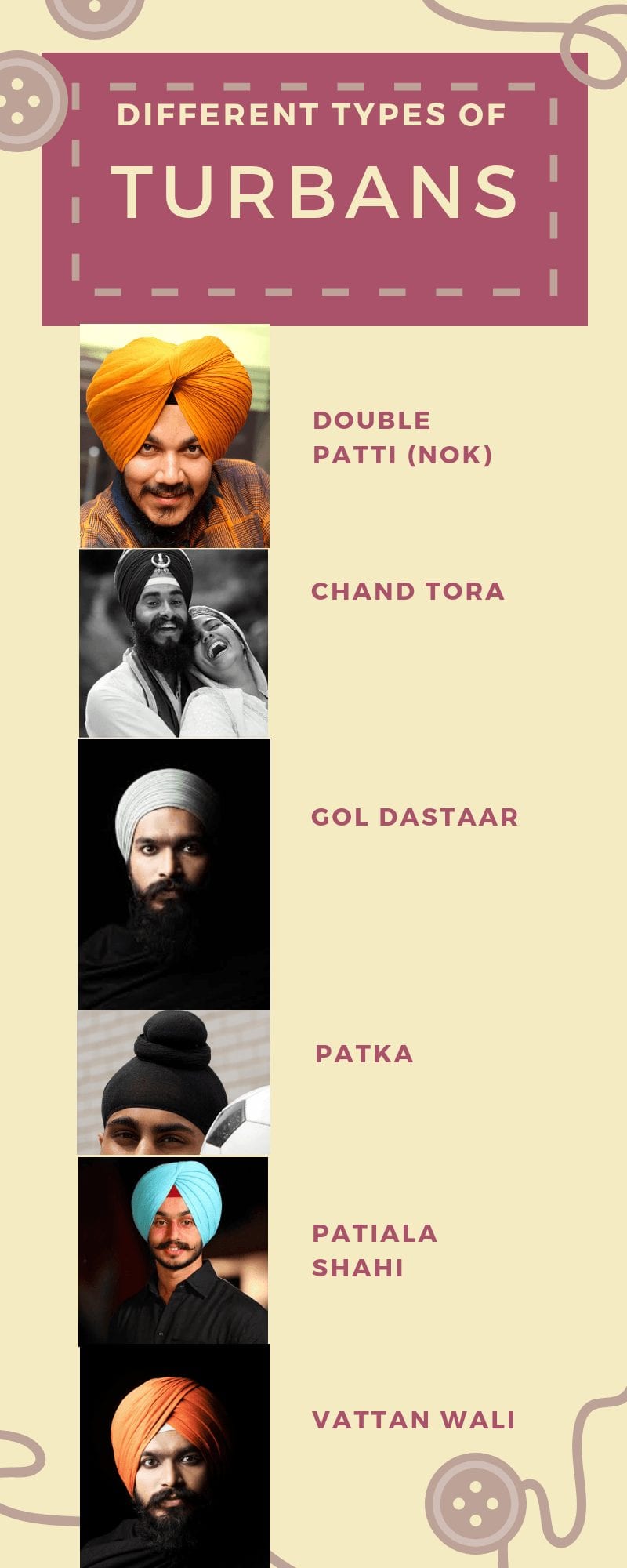 ↓ 16 – Simple Traditional Look
Sometimes a crisp white shalwar kameez and a properly tied turban is the best look. Keep it to a minimum and not over the top. It can work for both, casual day to day activities as well as a get-together or family reunion or any other low-key events. If you are not a shalwar guy then you can wear a straight white pajama, according to your taste. Rolling your sleeves up a little and wearing a simple watch gives a more handsome and young look. Finish your look with a pair of loafers or sandals. Here are 20 Best Black Kurta Pajama for Men 2018.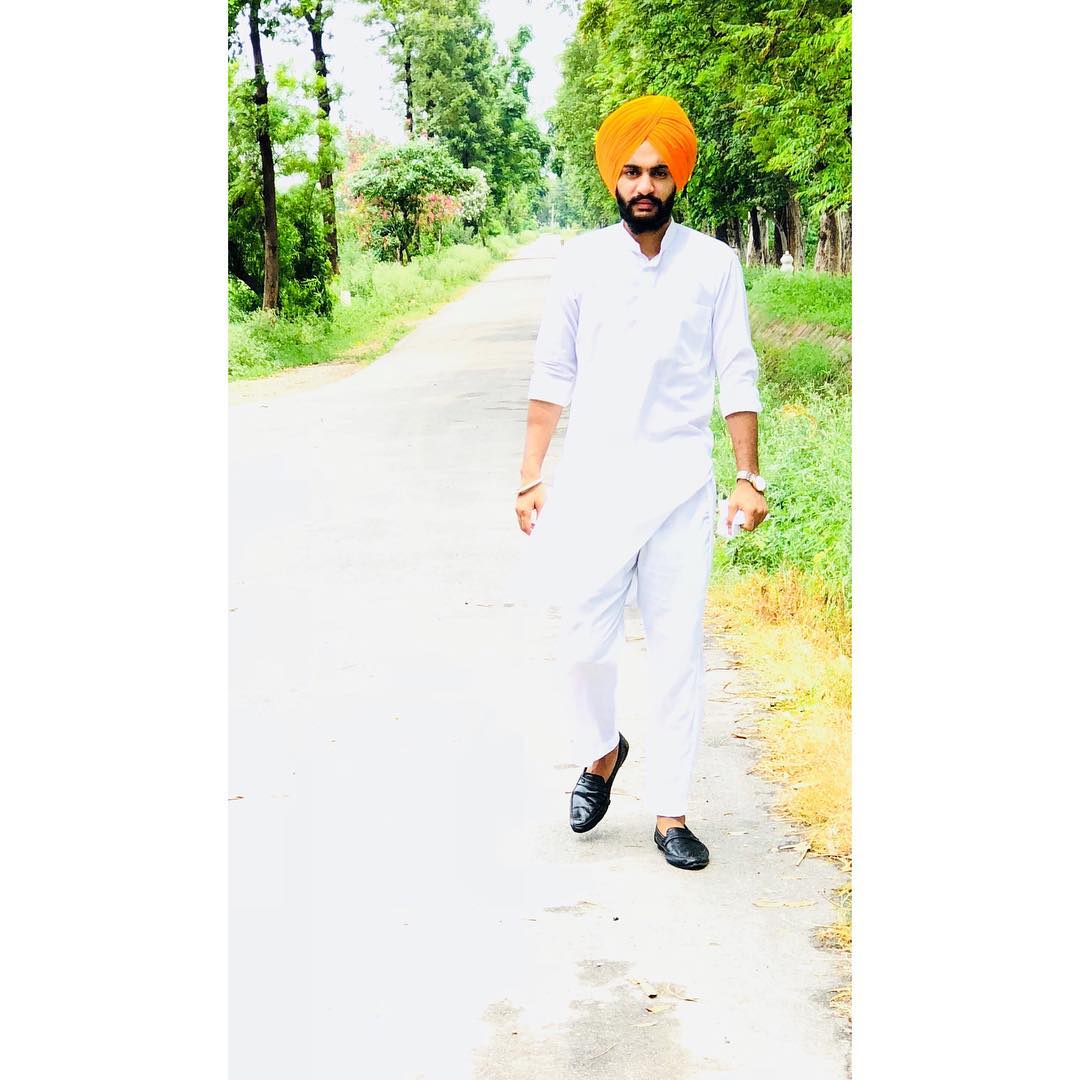 Via
↓ 15 – Clash of Cultures
Just because you follow your religious practice of donning a turban does not mean jeans are prohibited for you. The two can give a really cool look together if paired properly. You do not have to forget your values and culture just to fit in another. Sweatshirts and jeans with your turban as a headdress and some white sneakers are a typical look Sikhs of the modern day.  The turban gives you a sharp and handsome look.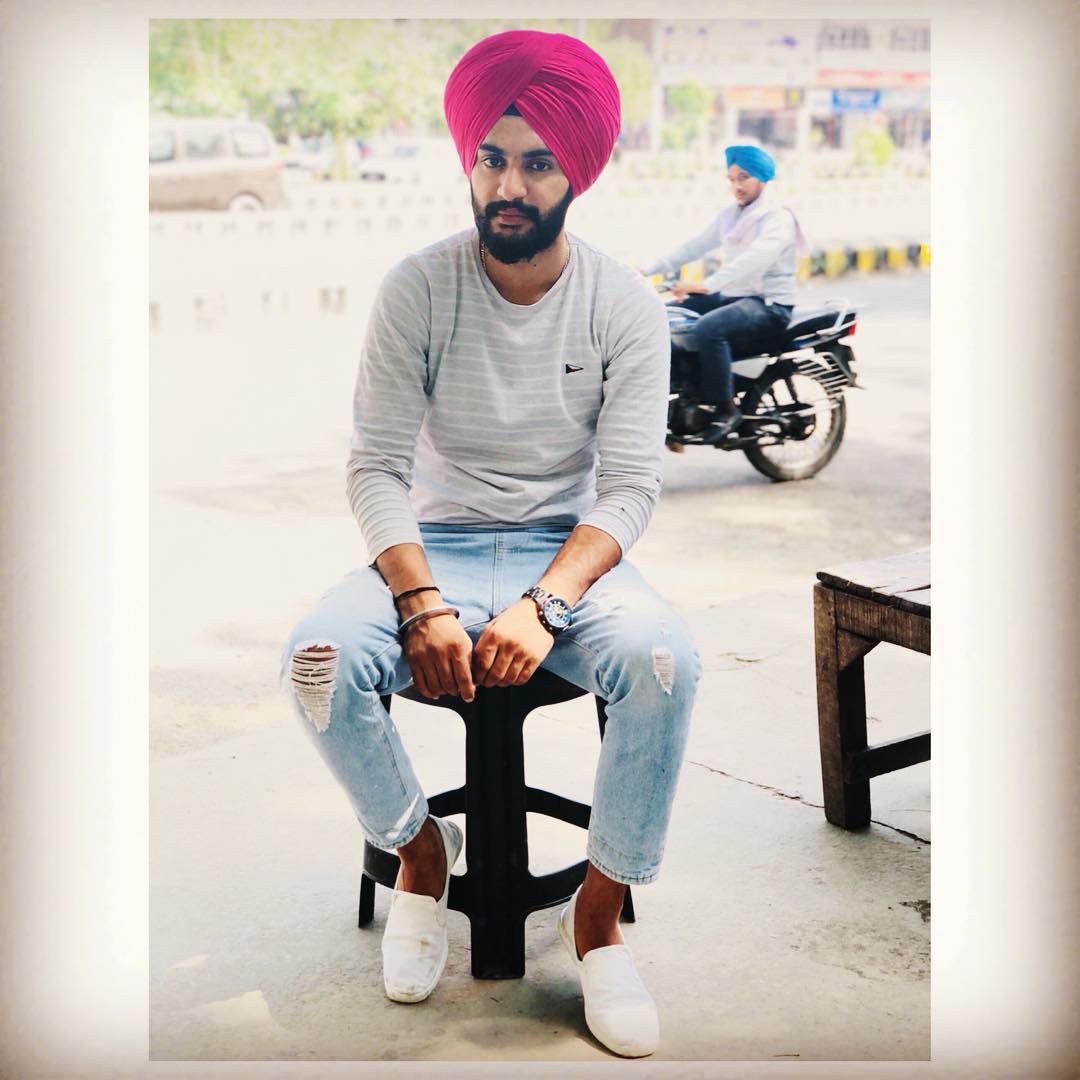 Via
↓ 14 – Color Coordination
Turbans are usually not matched with the rest of your attire, but in cases of formal occasions, you might want to keep it classy. You can match the color of your turban to your pocket square or your tie. This gives an impression of a planned outfit rather than looking like a random pick of clothes. You can even go with contrasting. For instance, if you are dressed in a grey shalwar kameez, you can match it with a pink pagri as the combination is good to look at. Similarly, blue and khaki go great together as well.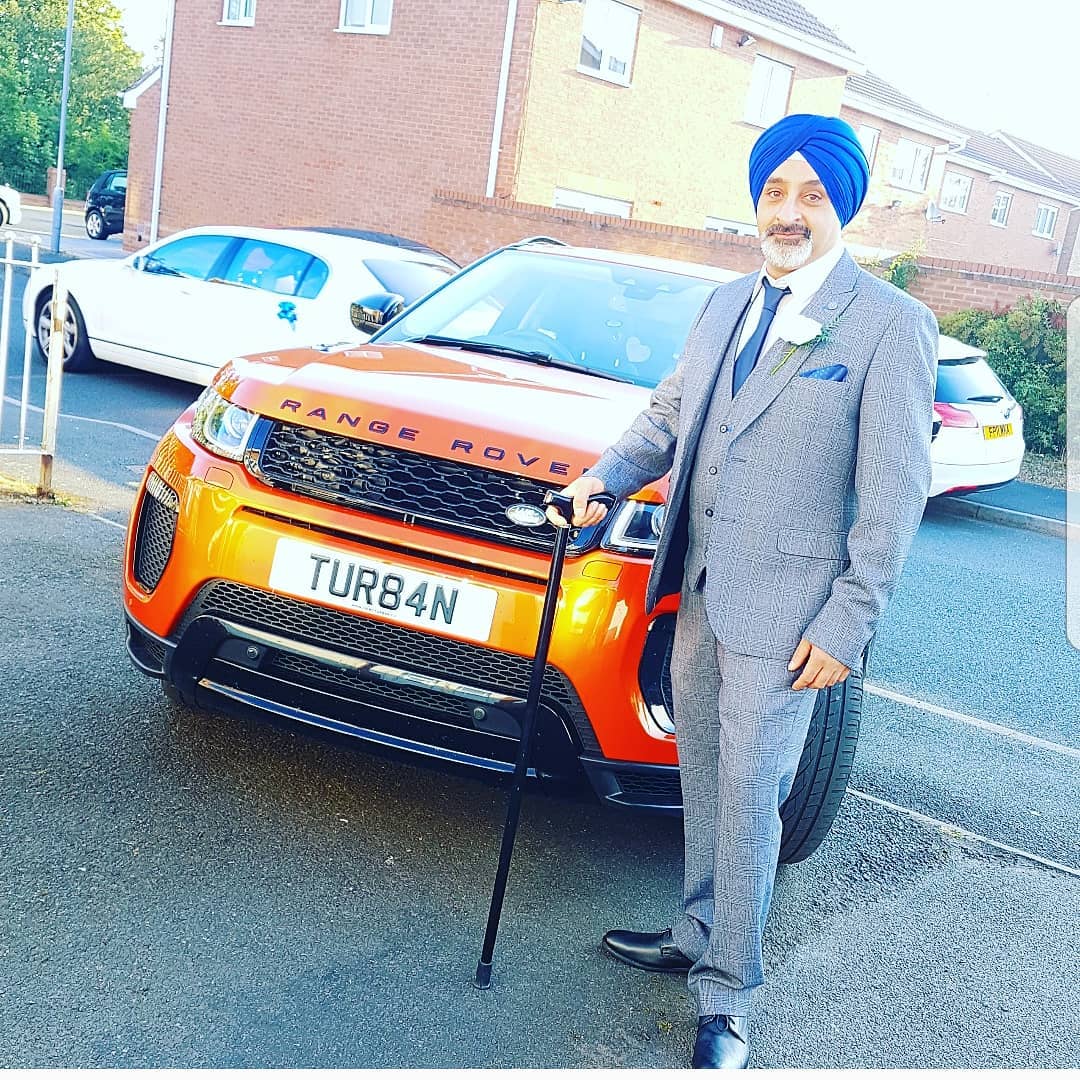 ↓ 13 – Turbans With Lungi
This look takes us to Punjab and the endless fields of wheat, the soothing voice of herds and the khaalis desi cuisine. And of course, how could we forget Shah Rukh Khan's infamous Lungi dance?  Lungi has been a part of Punjab culture since the beginning of times. Usually worn with a white kurta, it itself is bright and flashy. It is a rectangular piece of unstitched cloth, commonly about 4.5 meters (15 ft) long, wrapped around the waist and the legs. It is knotted at the waist. Men slide on their slippers (or chappals) and tie their turbans as they go off to work early in the morning. Oh, the beautiful simple life.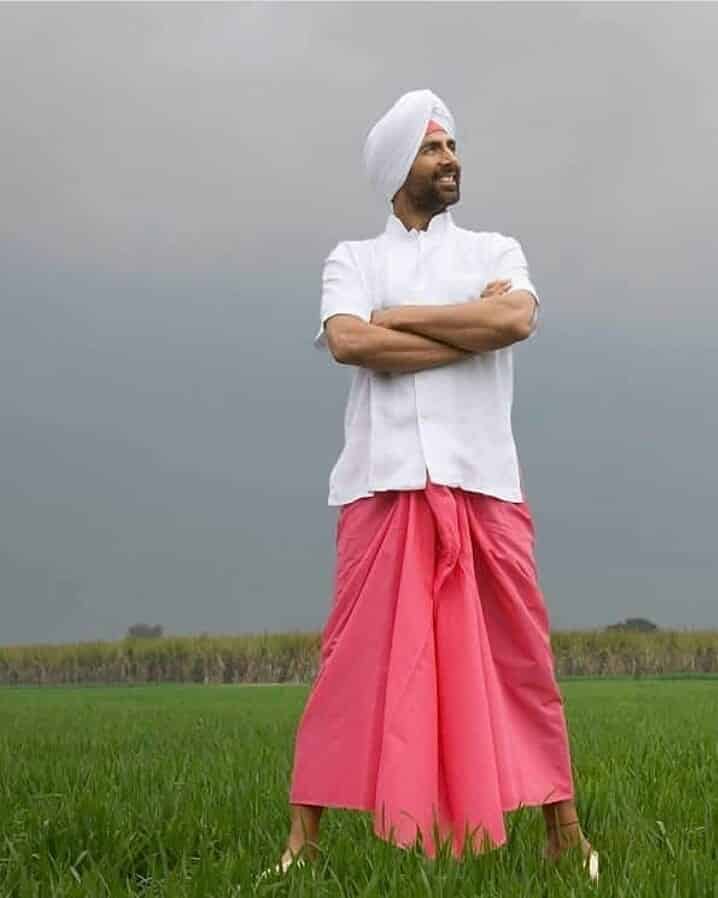 ↓ 12 – Colored Turbans
Usually, bright and flashy colors are spotted among Sikhs who wear turbans. It is not necessary to match them with the rest of the outfit. Pink, orange, light blue, and yellows are the most common. The colors usually do not mean too much except in some communities. For example, The Islamic prophet, Muhammad (peace be upon him)used to wear a white colored turban, white is considered the holiest color. Shia Muslims also wear a white turban, unless they are direct descendants of the Holy Prophet (peace be upon him), Syed, in which case they tie a black colored turban. Followers of Sufism can be seen in green colored turbans, which they believe represents paradise.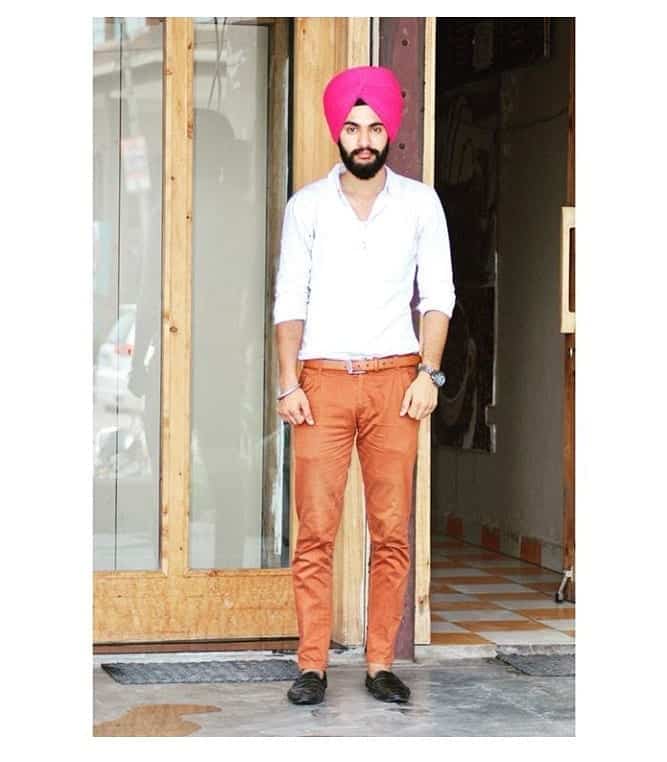 ↓ 11 – White Turbans
White is the color of purity, which is why it is associated with many holy practices. White turbans, simple and pure give a graceful impression. White turbans are especially good for hot summer days as white does not absorb heat like dark colors do. You can go with an all-white look from head to toe when you feel extra angelic.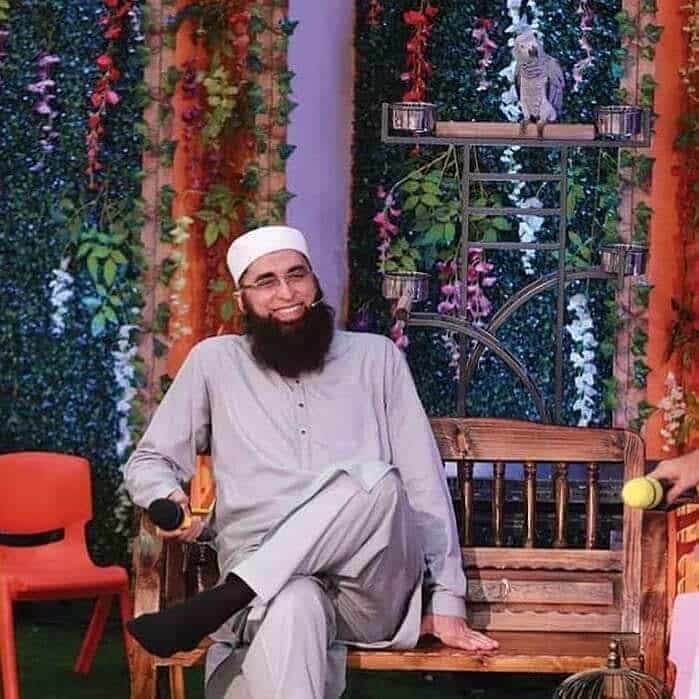 ↓ 10 – Dumalla
Also known as Chand Tora Dumalla is usually worn by Nihang Khalsa Sikhs. It is a warrior styled turban that Sikhs wore to fight battles. The "Chand Tora" refers to a metal symbol consisting of a crescent sword and a double-edged sword, it is held in place at the front of the turban. Though, today it is not worn as a day to day headgear as it is considered fancy. Here are 18 Men's Kurta Pajama Styles for Wedding.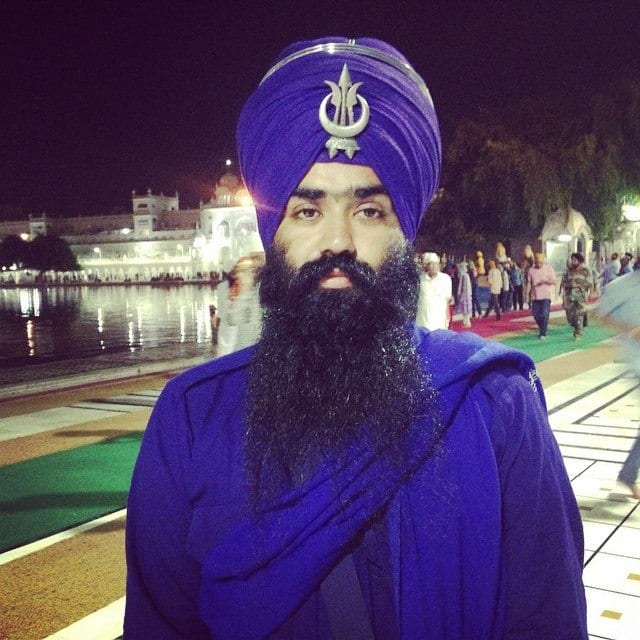 Via
↓ 9 – Turbans for Women
turbans were not worn too much by women previously but things have changed. Today, turbans are a common trend seen in women battling cancer and need to cover their head. Cancer patients have ditched the conventional scarf for a more stylish turban to cover their head as it is easier to manage. African women tie turbans as part of their daily outfit. Turbans are getting more common in ladies fashion today. Dresses and turbans go really well together. You can either match or wear something contrasting to your outfit. You can even match your turban to your jewelry or shoes or any other accessories you are wearing (for example, a handbag or a clutch). Wearing a turban saves the trouble of hairstyles and thankfully bad hair days.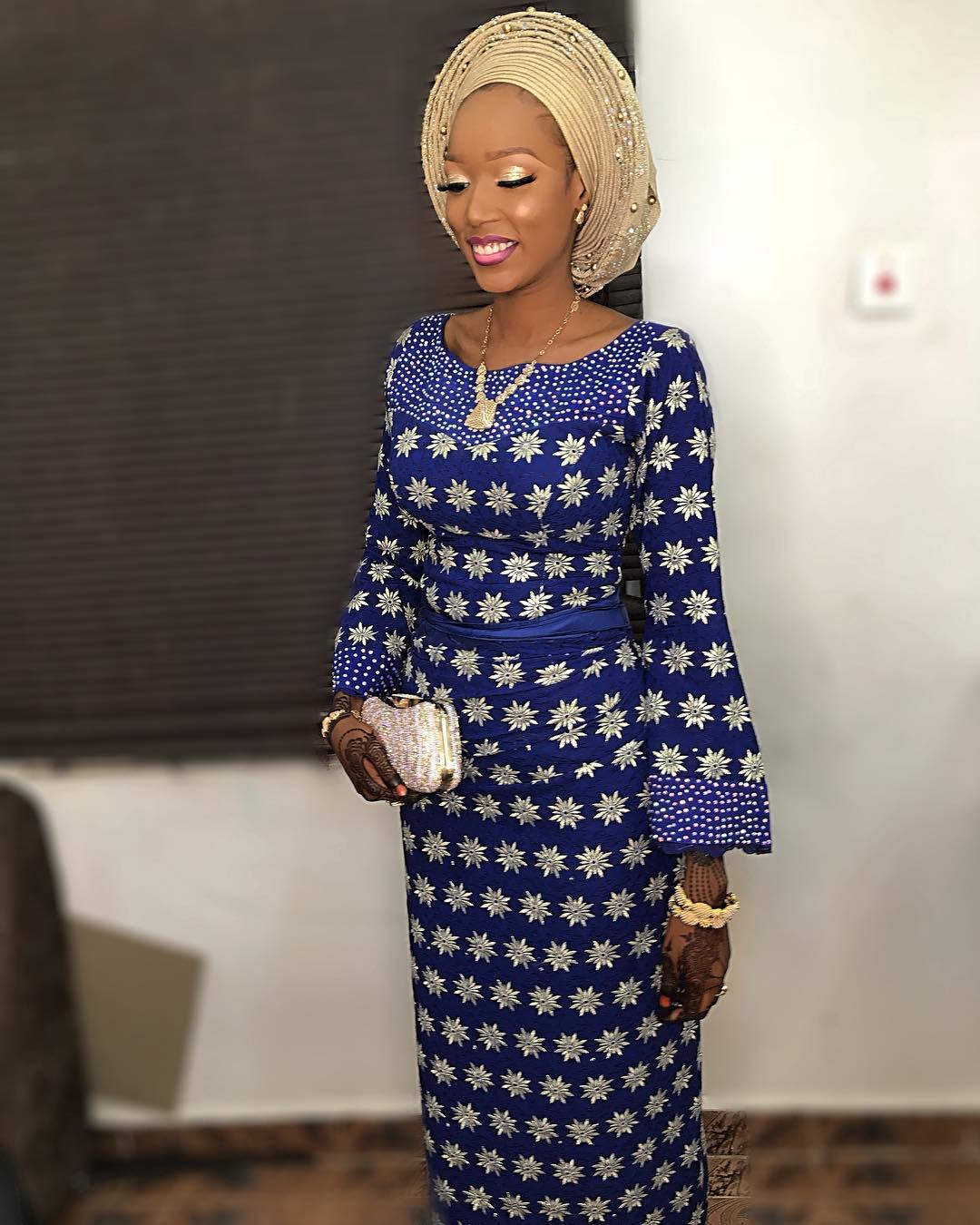 ↓ 8 – Grooms Turbans on Weddings
If you ever get to go to a Sikh wedding make sure your head is covered in a fancy, over the top turban or else you will feel like a misfit. Indians sure know how to celebrate, with their loud music, posh clothes, glitzy decorations, and flamboyant turbans. A high quality, decorative piece of an ornament is placed at the front of the turban on fancy occasions like weddings. These add a cherry on top. Turbans are part of the culture and wedding celebrations are made more magical when the customs and cultures are mixed. Plus, the Punjab culture is all about being loud and show the world how it's done.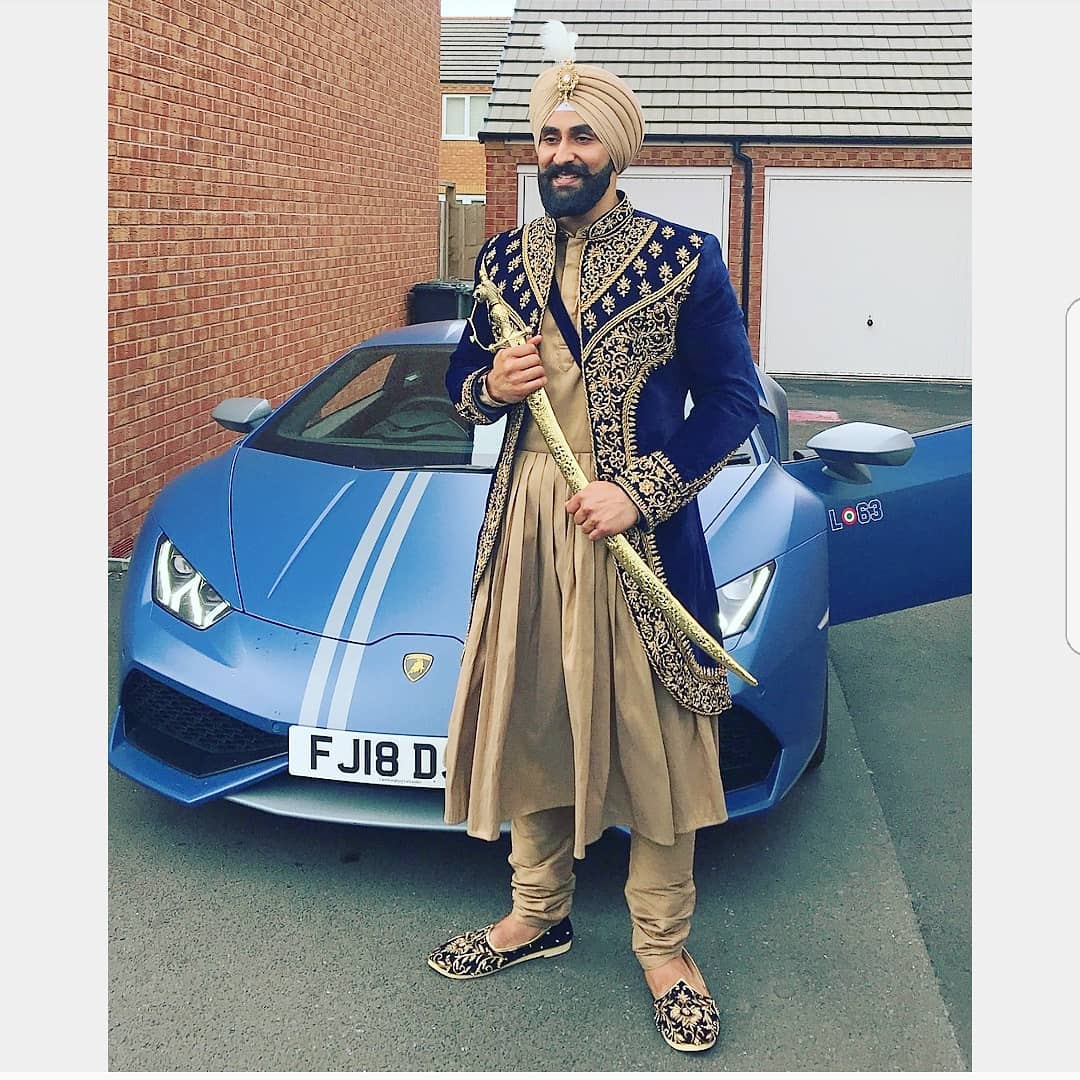 ↓ 7 – Basic Colored Turbans
Even though bright colors and eye-catching turbans are usually worn but there are some days when you do not feel like wearing a certain color or any color for that matter. For that, you turn to blacks and whites, which luckily go with every outfit. Black turbans are basic, yet classy and nothing can compare to how posh black looks. You can match your shirts or sweaters to your turban to add some consistency to the outfit. Don't miss out these 20 Best Facial Hairstyles For Indian Men.
↓ 6 – Dastaar Bandi
Dastaar Bandi is a Sikh ceremony which means "turban tying". Just as the name suggests this ceremony celebrates the first turban of a child born in a Sikh family. His first full turban is tied at a "coming of age" ceremony. This is not necessarily celebrated with shenanigans in every family.  There is no hard and fast rule about the age at which this ceremony is celebrated but mostly it is for boys in their teenage.
In the Sikh heritage, the turban is not just a piece of cloth covering their uncut hair, but a symbol of respect. Dastaar means "crown", a symbol for Sikh faith.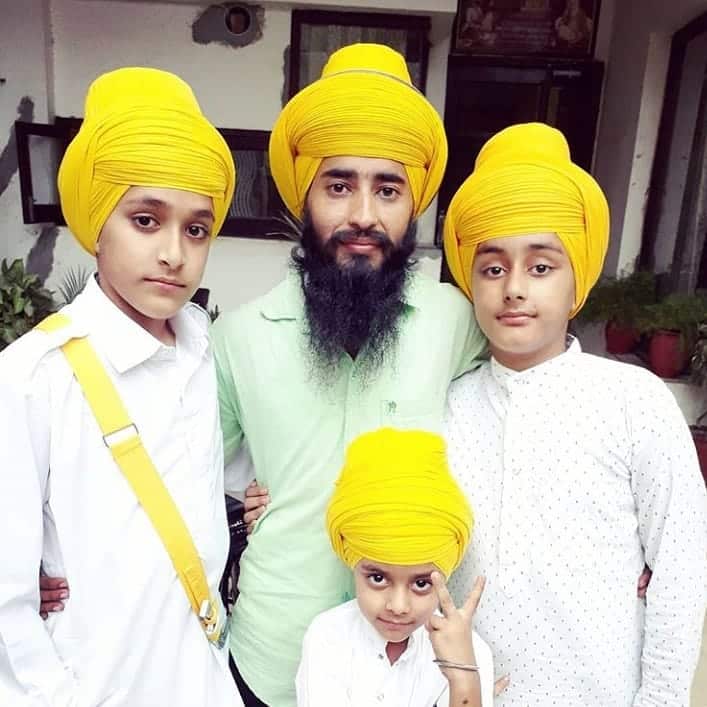 ↓ 5 – Matching Turbans with your Spouse
Turbans are become increasingly popular among Sikh women of today, as well. This means you can match outfits from head to toe with your life partner. Walk around together, with a proud smile on your face letting the world know you embrace your culture and heritage with all your heart.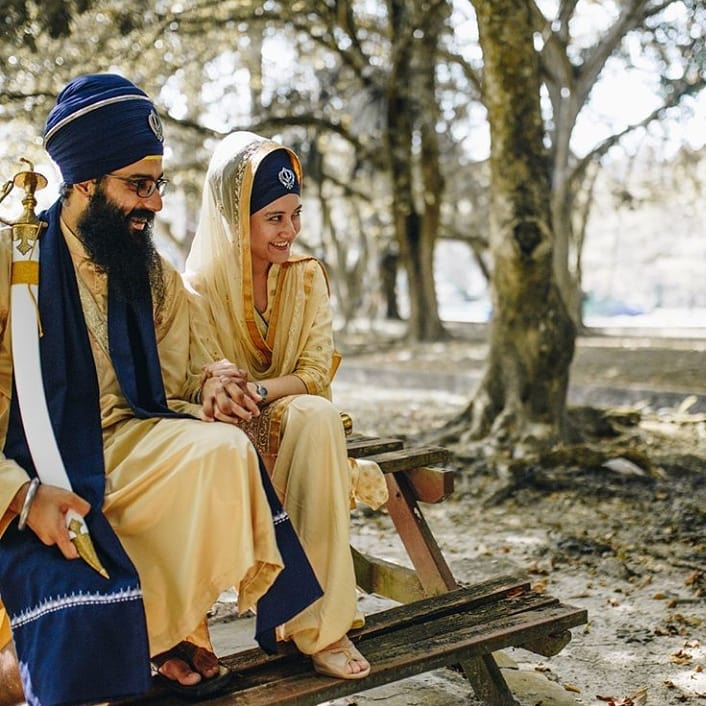 ↓ 4 – Turbans in History
Even though the culture has stayed the same, they way the turbans were styled and tied have changed over the centuries. In the past, if we look at the nobles of India and the Mughal emperors we can see their turbans shouted extravaganza. They were huge headgears covered with pearls, probably made of gold threads. The ornaments to decorate them were no less. Mostly a feather was added, too just for the sake of being extra. Today, the turbans have been humbled down. even at weddings or celebrations people hardly spend as much as they used to in the past.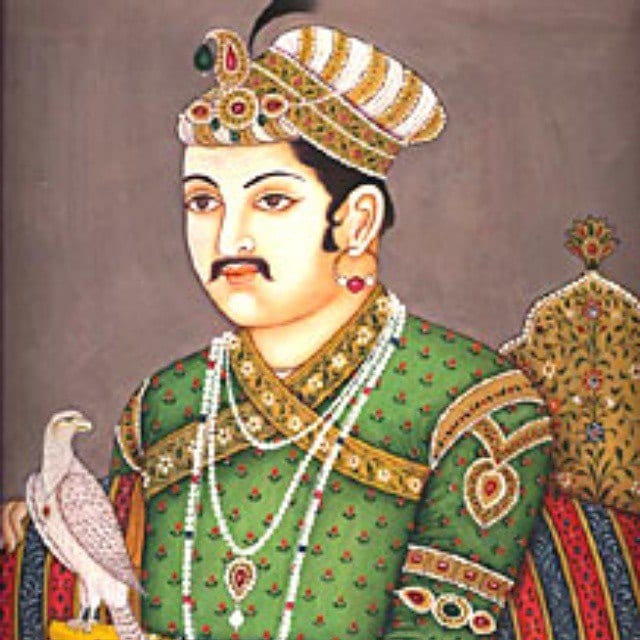 ↓ 3 – Turbans at a Funeral
The most appropriate color for funerals is white. White in the Sikh culture represents purity and peace. Wearing bright colors or bold patterns will seem insensitive. At funerals, everything needs to be kept on a low. Funeral events and ceremonies involve wearing white clothes along with turbans, too. Other light shades in the same hues can be an option, too, for example, off-white or cream colored.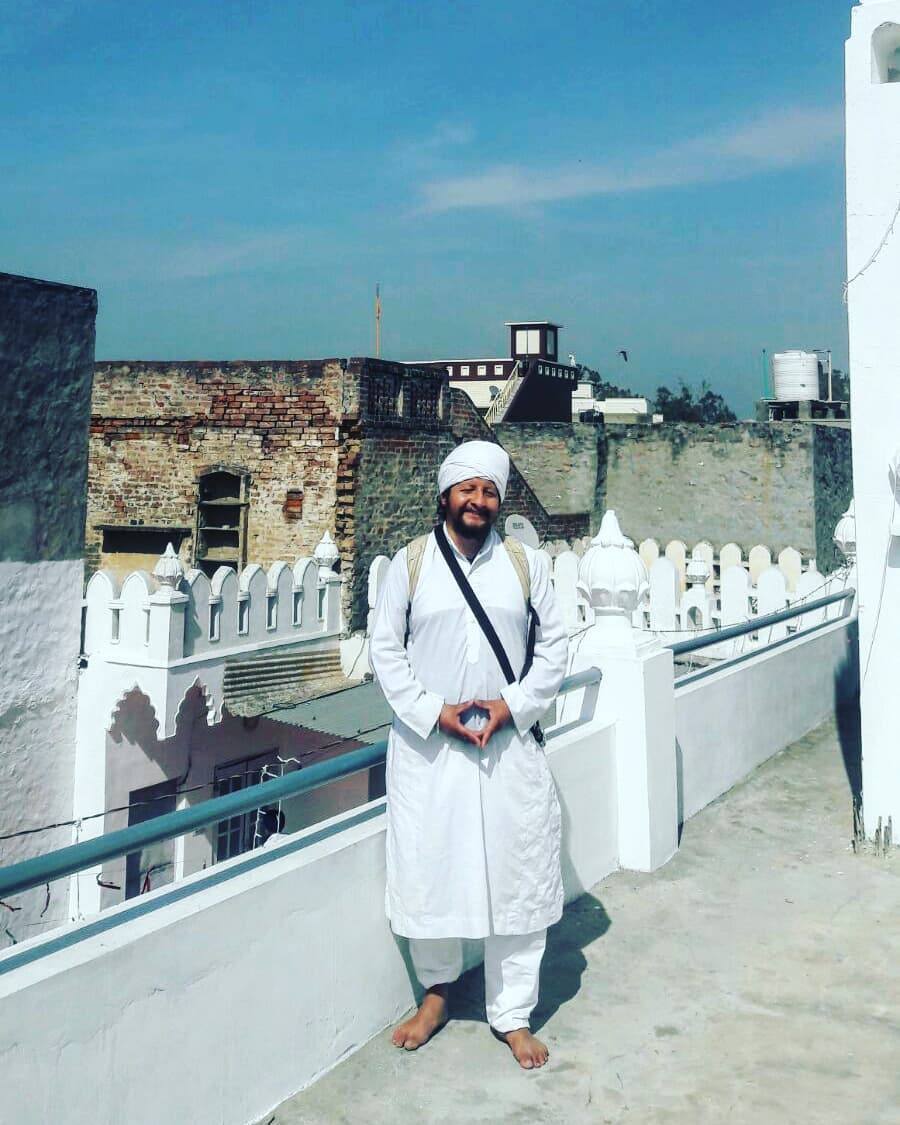 ↓ 2 – Turbans for Formal Occasions
Wearing flashing colors and bold prints might not be appropriate for a big meeting or formal reception. On occasions like these, especially in your work environment, blue or black are acceptable as they do not shout "look at my headgear". You can wear your regular suit and boot, depending on the severeness of formality of the event. In case of a simple office meeting, Single breasted jackets and well-pressed pants will work in black, grey, charcoal or blue. You can match your tie with your turban so that you do not look like a clown wearing a lot of colors.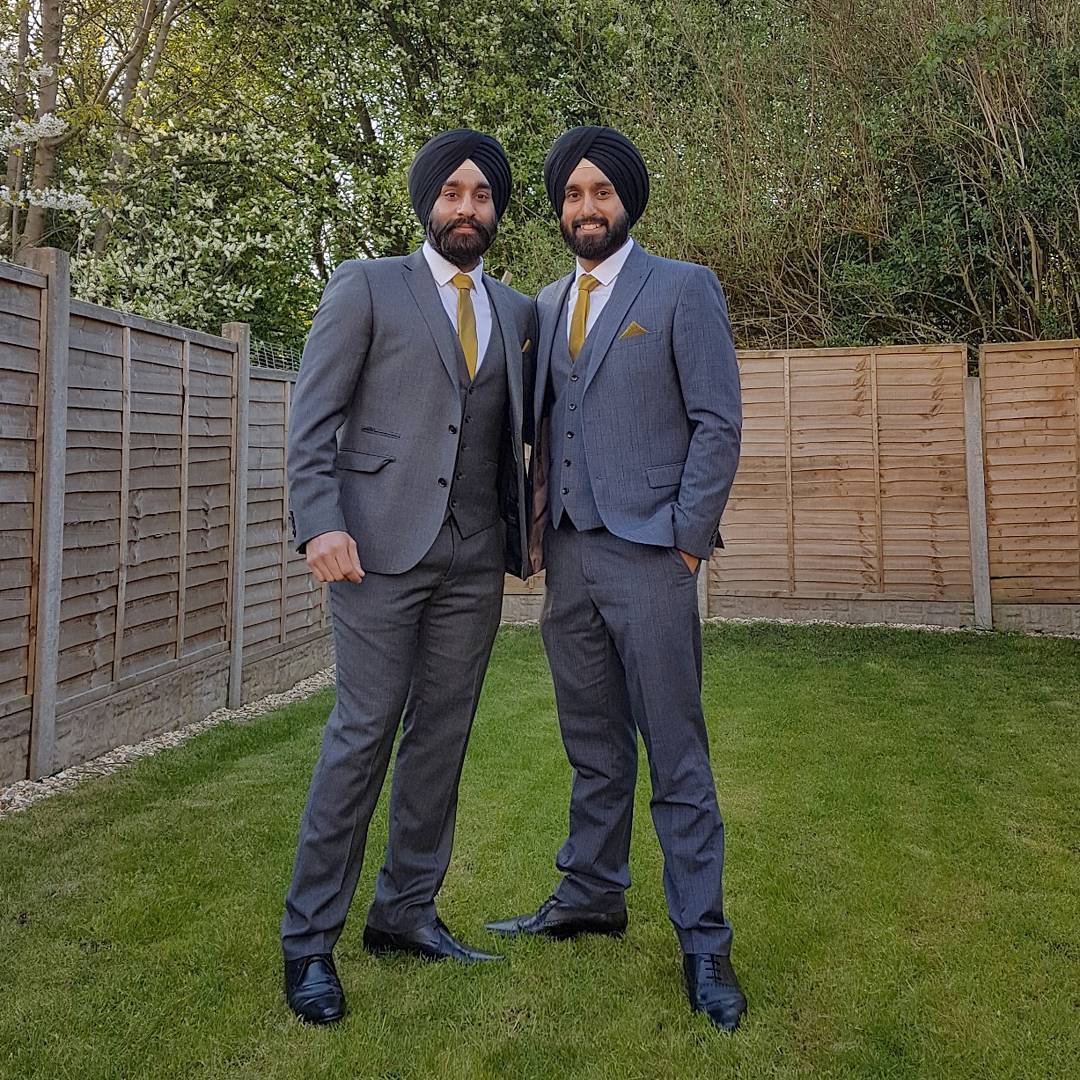 ↓ 1 – Turbans in the Western Fashion World
Western designers like to explore and incorporate ideas from different cultures to create something revised and fashionable. Turbans have been extremely popular among western fashion designers. One famous example is that of Lana Turner, an actress who plays a role in The Post Man Always Rings Twice, shot in 1949, where she is seen wearing a plain turban. Even the British Queen was seen in a turban in 1996. Queen Elizabeth II replaced the crown for a turban when touring the Western Isles. 2006 was the revival era of disco and glitz. Jennifer Lopez meshed disco with headgear by wearing a dazzling turban and a matching silver top. In 2009, Kate Moss brought the trend back by wearing a shiny chromatic turban to the 2009 Costume Institute Gala at the Metropolitan Museum. There are numerous other examples seen in the fashion world, comprising of turbans.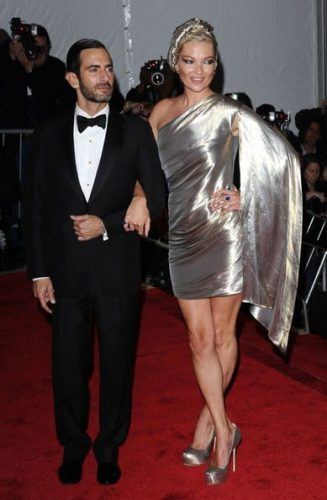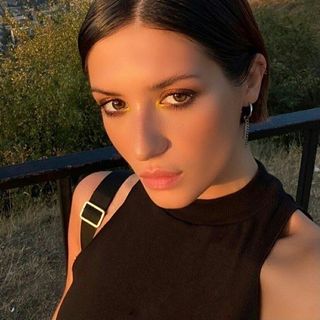 Avid reader and Fashionista. London Based freelance lifestyle editor