Summer Baby Shower Dresses: Are you presented with the daunting task of deciding on the perfect baby shower outfit in summer when the heat is at its peak? We understand the ordeal a pregnant woman faces when she has to pick an outfit which will be great both style and comfort-wise.
So we welcome you to this great guide for the most viable options you can wear for a summer party that will not only be easy to wear but will also be epically stylish. Whether the baby shower is a private affair with a few close friends and family members or a huge summer fiesta, the main concern for a woman is that the dress is easy and comfortable to wear and will support her beautiful bump. We present you with great summertime dressing up options so that you can easily put together a great outfit for your event.
What To Wear For Baby Shower In Summers?
Before preparing to put an outfit together, pay attention to these details:
Even though the priority is your comfort, you don't need to give up your unique style with various choices that are now available for women of all sizes.
You can experiment with prints and patterns instead of being afraid of them because more often than not they will actually give you a nice and graceful look.
Don't be shy of the bump and compromise on beautiful dresses because of this factor, rather flaunt it with pride and happiness.
Pay special attention to the choice of footwear and don't be stubborn about going for shoes that will eventually be bad and hurtful for your posture. This means it is best to opt for cute sneakers, sandals, and flats.
Choose a dress made of cotton or linen as these materials are best for summer weather. They are light and breathable fabrics that will keep you staying cool all day long. Luckily, many summer dresses are made with these fabrics so finding your baby shower dress should not be difficult.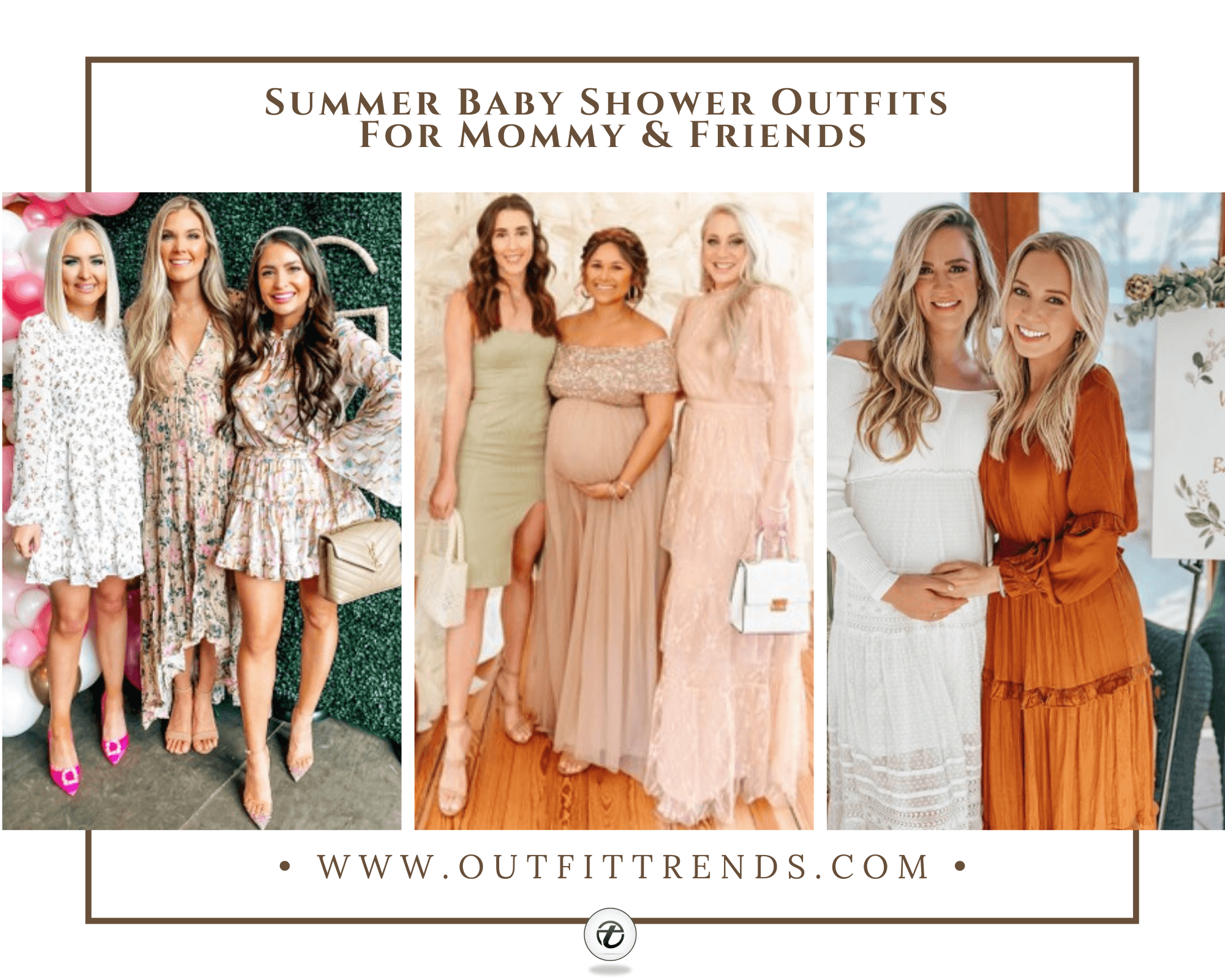 Here are our picks for beautiful summer dresses for a baby shower.
↓ 27 – How To Dress Up For Your Friend's Baby Shower?
If it's a very close and special friend's baby shower or if you're organizing it for her, you can choose to colour coordinate with the mum. But at the same time, you need to make sure that you're not over-dressing or stealing her thunder, it's her day, let her be the best-dressed one.
Considering the weather, one of the best options are long, flowy and super comfortable maxi dresses. Or go ahead and show off your perfect summer tan with a midi dress. If you're not in the mood for a solid-colored outfit, you can go with a floral theme as it looks really cute on such occasions. Here are some ideas to inspire you: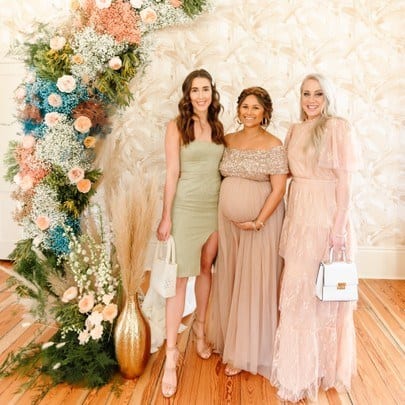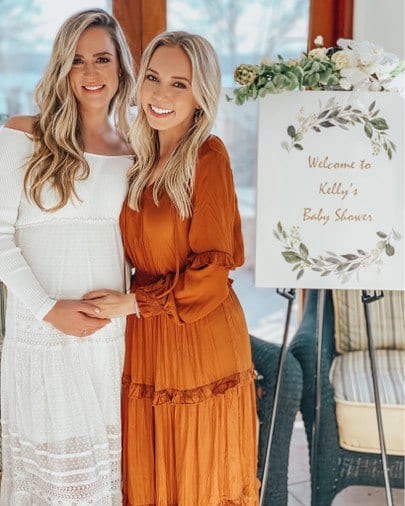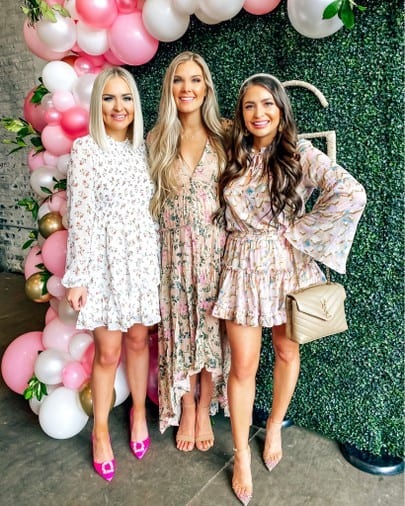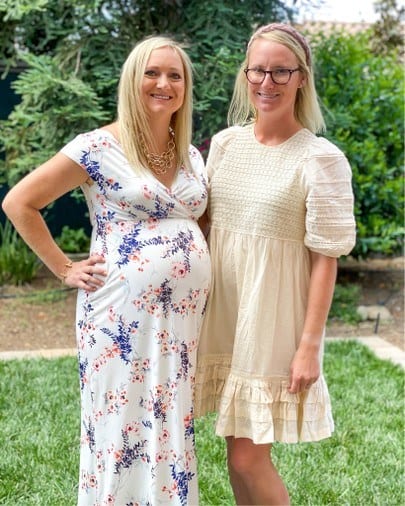 ↓ 26. Striped Woven Maxi Dress
Here is a chic maternity dress you will love throwing on for your summer baby shower. Not only is it off-the-shoulder (giving you more breathing room!) but its woven material and summer stripes will have you feeling comfy and cute. You can accessorize this look with some beaded bracelets and some Birkenstocks.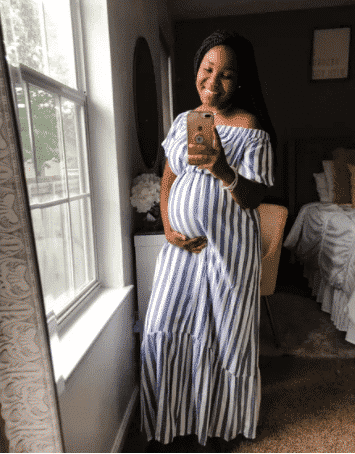 ↓ 25. Plus-Size Maternity Look
Are you not a fan of dresses in general? Not a problem, we've got you covered too, mama! A shirt-dress is a perfect compromise and this one especially. (Psst! PinkBlush is great for plus-size maternity wear!) Super comfy but still cute, this top will have you feeling ready for whatever the day throws at you. We recommend going ham on accessories to ensure you feel dressed up enough (unless your baby shower is casual in which case, this look is perfect as is). Maternity jeans and cute sandals will tie the look together.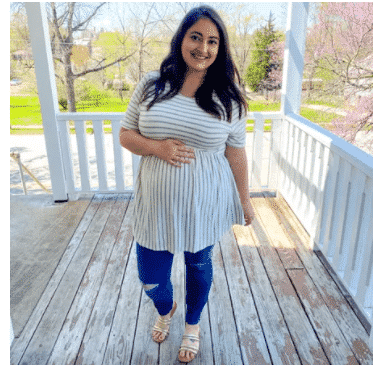 ↓ 24. Off-the-Shoulder Mini Dress
A big plus to mini dresses is that they are great for summer. Less fabric means being covered up less and sometimes – especially when you are pregnant and fighting the heat – that is the best thing for you. So check out this gorgeous off-the-shoulder mini dress which comes in a beautiful swirling pattern, light and fresh for summer. Pair this pretty little number with some platform wedges and a cute purse.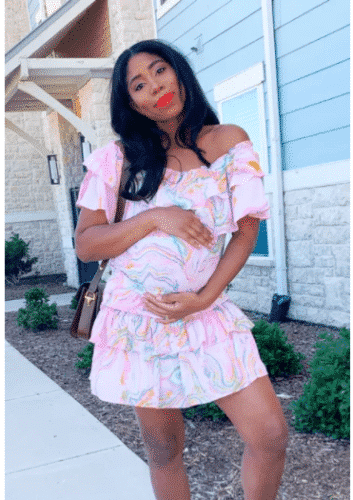 ↓ 23. Bahia Caftan Dress
A caftan dress can be a lovely option for a mama-to-be, especially for her baby shower. This beautifully printed dress is flowy in all the right places and is cinched at the waist (we recommend cinching right above your bump) with a matching waist tie. Style with statement earrings and sandals or mules.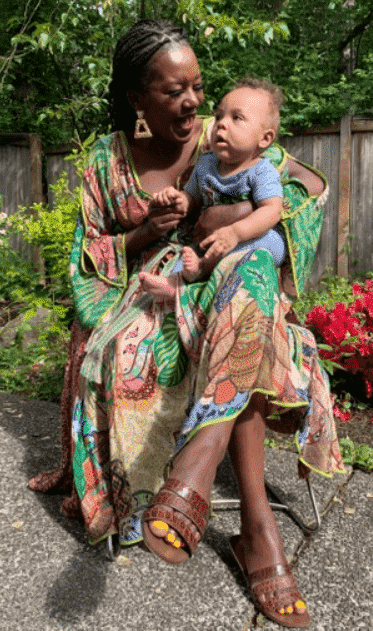 ↓ 22. Ooh-La-La Florals
Ooh, baby, now that's a bump! Show off your pregnant self with a floral bodycon dress. This is a fun dress to accessorize. You can go for a half-up, half-down 'do, and match your lipstick to the flowers on your dress for that extra bit of chic style that brings a look to the next level. Diamond earrings and a few beaded bracelets tie the look together. For this ensemble, try sandals or small heels and be sure to pop on a hat if the shower is outside.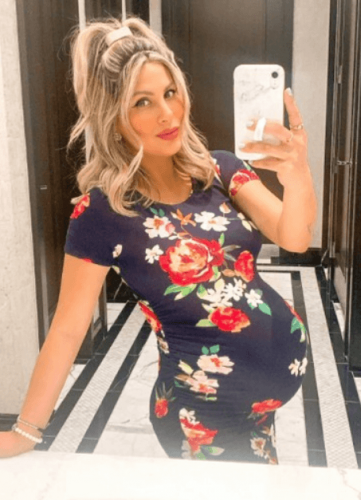 ↓ 21. Baby Pink Eyelet Frock
Perfect for mamas who are expecting baby girls, this lovely pink little number will have you feeling all kinds of pretty. The eyelet pattern makes this dress super breathable and it's pretty enough on its own that you won't have to accessorize too much. Round off the look with styled hair and some cute sandals and you are baby shower ready!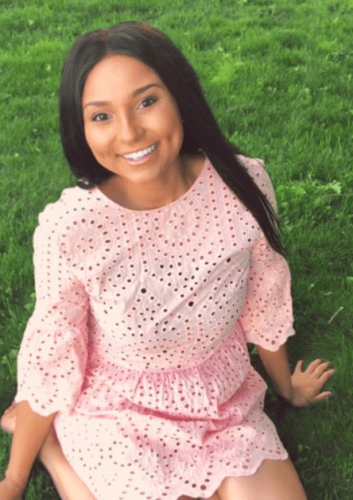 ↓ 20. Soft Ruffled Tiered Dress
If you love some ruffles, this is the dress for you. This beautiful tiered dress comes in the perfect mix of blue and pink (this would be great for a gender reveal party as well!) in soft pastel shades, perfect for a baby shower. You will feel light as air in this flowy dress as well as pretty and stylish. The v-neck is chic and the spaghetti straps ensure you won't be pulling at your neckline all day, trying to keep cool. Throw on a pair of cushy flats or even little white sneakers to finish off this look.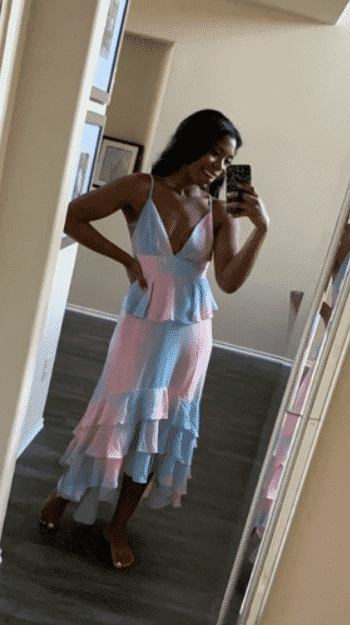 ↓ 19. Cute Striped Dress & Hat
Here is a fail-proof look perfect for a baby shower in the hot summer heat. This is a great option as well if your baby shower is being held outdoors. Opt for a dress in cotton or linen and choose a refreshing print like stripes in white and blue. This empire waist is great for bringing some structure to an otherwise loose-fitting dress. Try and stay away from shapeless shifts as they will only add width to your frame. Plus, it will be hard showing off that cute bump covered under swaths of material! We also love the addition of a wide-brimmed hat which will keep the sun off your face as well as provide a beautiful finish to your look. We recommend a light beige or pale brown.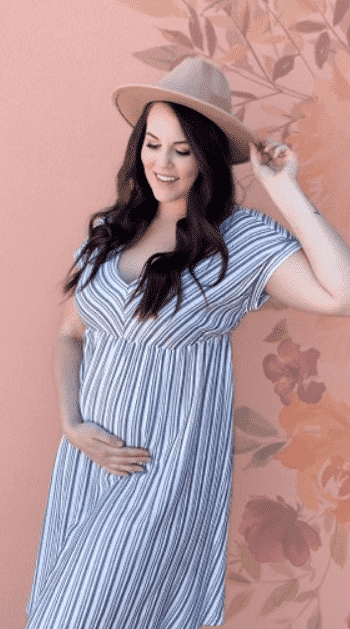 ↓ 18. Gorgeous Black Dress
Black is always a striking look, so why not wear a gorgeous black dress to your baby shower and stand out amongst the crowd! A black dress would be great for evening and daytime parties. Wear it with some black flats that will support your posture. Here are 25 Celebrities All Black outfits Styles for Fall to Copy.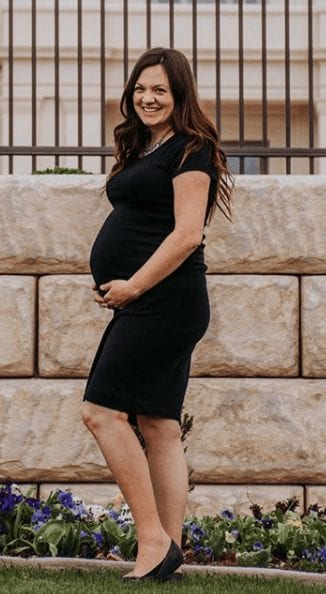 ↓ 17. Floral Prints
No one can have enough of the floral prints and they have made quite a bash this year so flaunt your baby bump in a cute floral print jersey outfit for that effortlessly cute look. Style it with white converse and a baseball hat for a bump up casual chic look.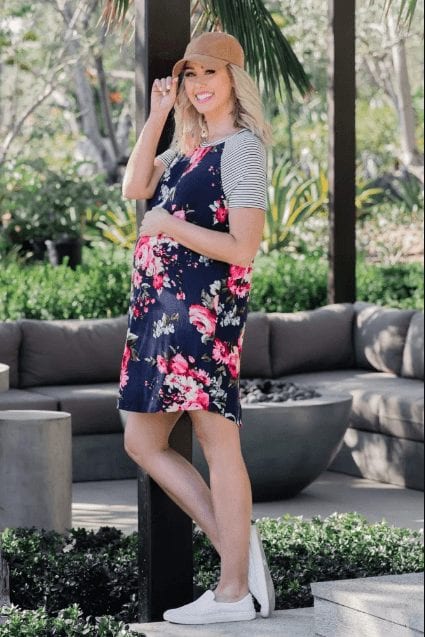 Via
↓ 16. Skater Dress
With a fitted bodice and nice flowy bottom, a skater dress can be your best friend during the days of pregnancy and make you appear quite flattering. For a summer event, it will provide you with extra comfort due to the flowy design.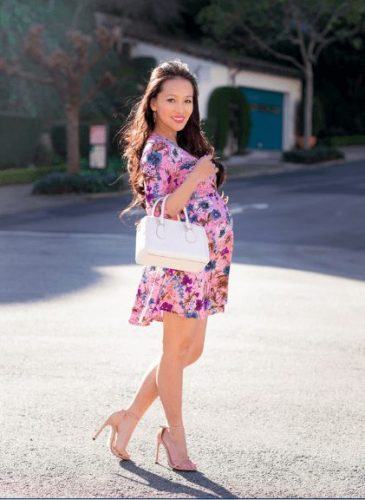 ↓ 15. Girly Baby Shower Outfit
If you want to stay in your comfort zone, this outfit choice is perfect for you. For a casual and girly look, style a soft ruffle linen top with your elastic waistband denim shorts. Wear comfortable flip flops or slippers because the event may last a long time. Have a look at these 15 Best Maternity Outfit Ideas.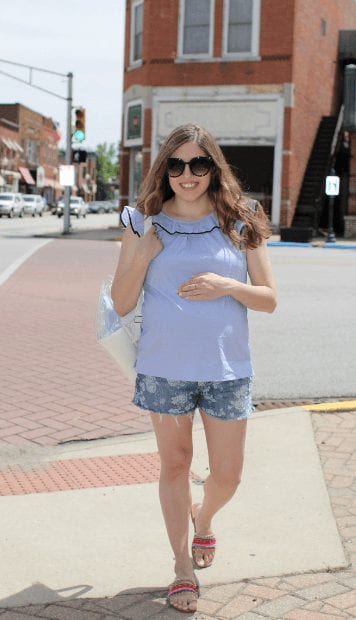 ↓ 14. How to Wear Jeans to a Baby Shower
Bring your A-game with a slightly oversized printed shirt and jeans. Comfy but cute!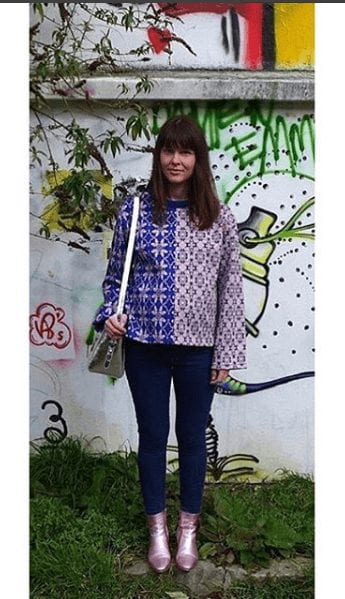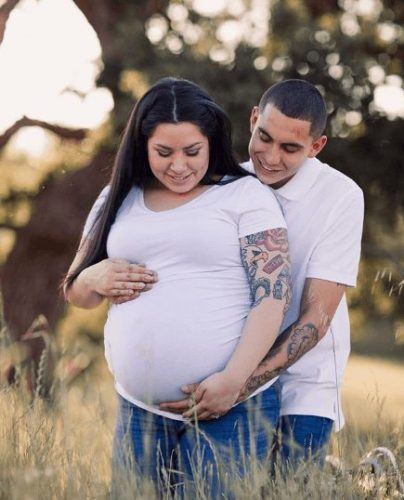 ↓ 13. Gingham Pattern
Gingham patterns have been quite the talk of the town lately and it will be just the right style for your baby shower. Wear a modern print bralette and high waisted midi skirt outfit for the event as it will give you an airy feel and will keep you sweat-free and breezy!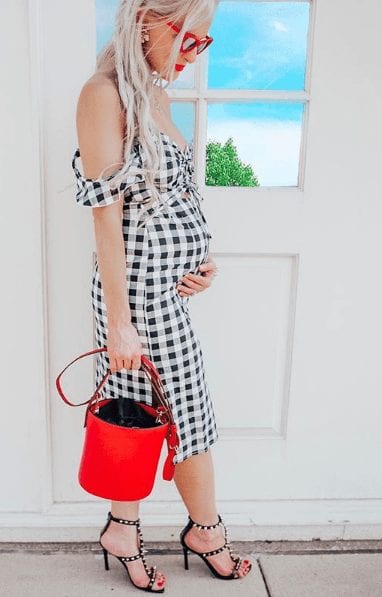 ↓ 12. Backyard Party Outfit
For the backyard party outfit, wear a soft oversized tank top and style it with a classic pair of distressed jeans as a great statement piece.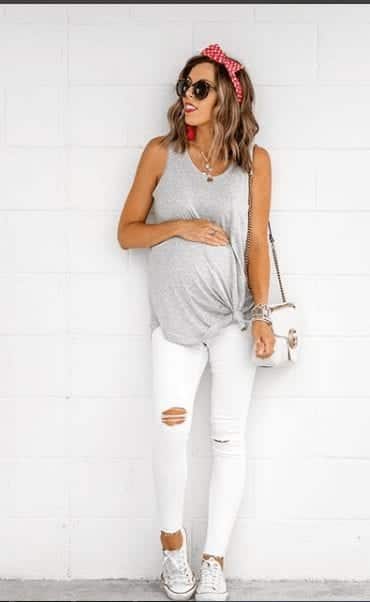 ↓ 11. Maxi Dress
Maxi dresses can be super comfortable and stretchy and will grow along with you which is one thing every woman expects from her maternity outfit. A short sleeves linen maxi dress can be great for summertime.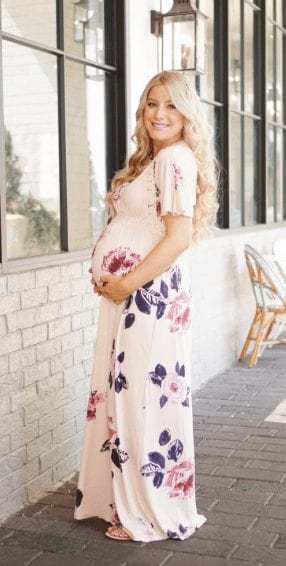 ↓ 10. Styling with Kimonos
A structured printed kimono can do wonders for the simplest dress and give you a great final look for the baby shower. It is not only light and airy but will also add a nice feminine touch to the whole look. Here are 20 Ways To Dress Up With Kimonos.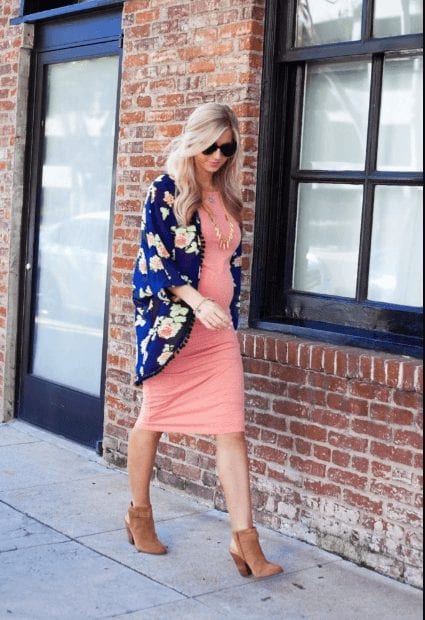 ↓ 9. Fringe Skirts
A spaghetti top will look super amazing with a fringe skirt and a knotted oversized casual shirt for a more defined look. To make the look edgy, you can wear this outfit with shiny fringe boots.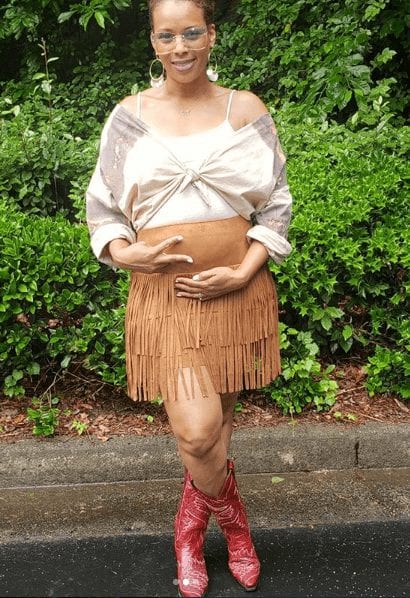 ↓ 8. Baby Shower Brunch
For a classic look at your baby shower, you can try a wrap dress. The comfort level is high with this dress as you can adjust it according to your need and it will help you carry your bump with ease and grace. Here are some more ideas on What to Wear to a Baby Shower Brunch.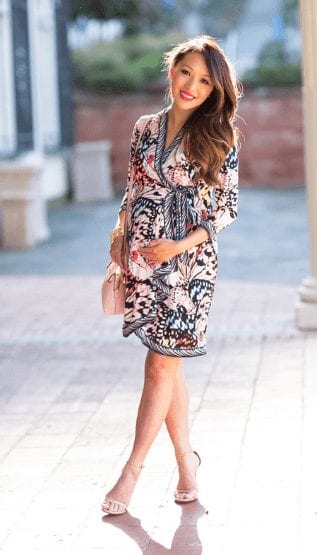 ↓ 7. Overall Shorts
Who says you can't pull out a playful outfit while you're pregnant and still enjoy it? Overall shorts with cute tops are the perfect outfit combination and the easiest look to style on a summer day.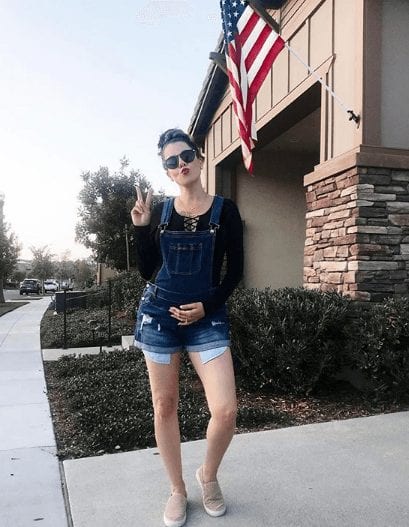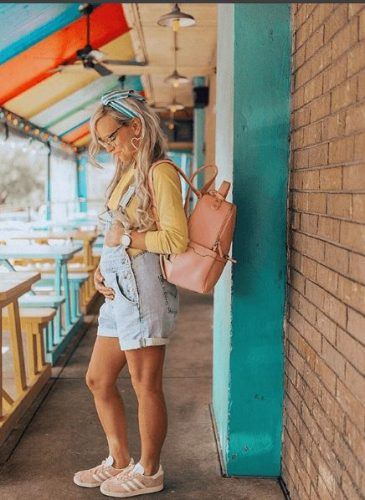 ↓ 6. Super Mom
Be the epitome of super mom with a cute printed cape with tank top and jeans!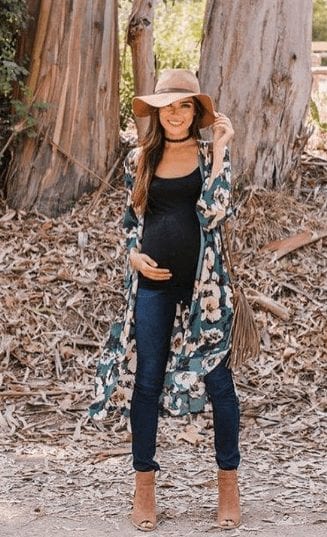 ↓ 5. Baby Shower Dinner Outfit
Wanting to emanate that happiness and glow you are feeling inside, and the overwhelming excitement that this new baby is bringing into your life? Wear a glittery outfit and rock this party that is being held in your honor! Don't miss out on these 28 Fashionable Clothes for Mothers This Year.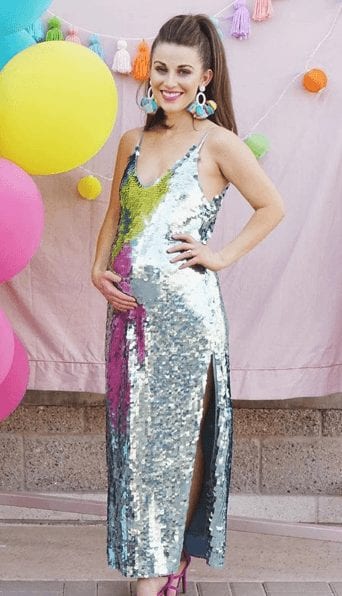 ↓ 4. Comfortable Baby Shower Attire
The party can stretch for quite some time so the main issue while planning a dress is going with something that will not tire you out or is too hard to carry! Wear some cute mustard pants with a simple white top and style it with a cute Panama hat for those boho vibes!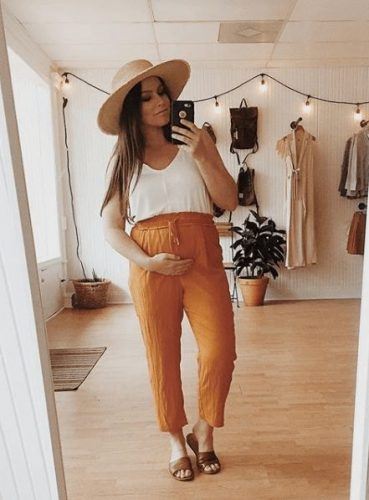 ↓ 3. Embellished Jacket
Put an interesting spin on your simplest maternity dress with a statement-making embellished jacket because it will instantly upgrade the whole final look.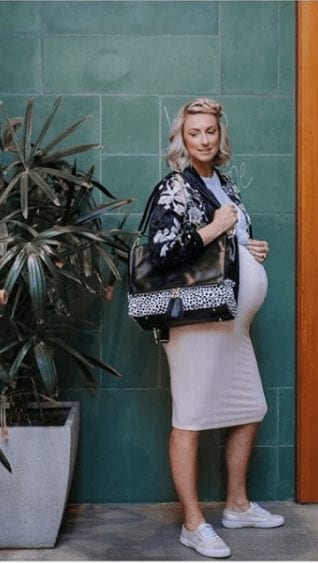 ↓ 2. What Dress to Wear on Your Baby Shower
White dresses don't only make you look super ethereal but are also quite comforting to wear in summer when the heat is making you frustrated. It is a classic and fresh-feeling look you will feel uber comfy and chic in.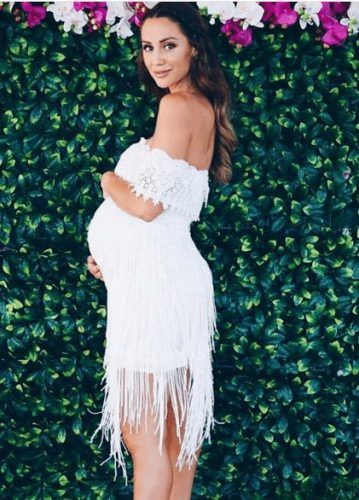 ↓ 1. Hip Jumpsuit
Jumpsuits are an ideal one-piece item that is a must-have for moms-to-be because they provide you the chance to instantly look super dressed up with minimal effort.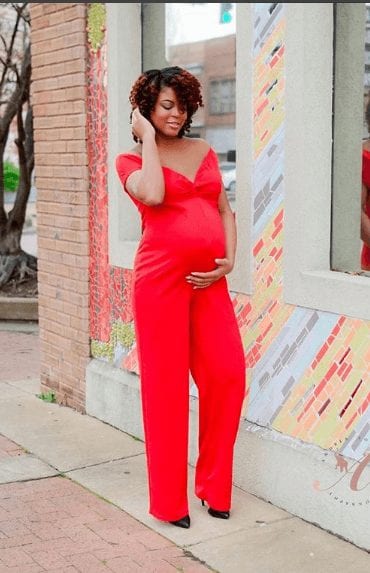 Frequently Asked Questions
We always like to cover some basic FAQ in our articles so keep reading if you still have questions about appropriate attire for your summer baby shower.
Q. Can I wear black to a baby shower as a guest?
A. Absolutely, if that is what you are comfortable in. You should wear whatever color you most prefer. We do suggest avoiding black from head-to-toe however, as it is summer and so much black will attract hot sun rays which won't be so much fun, particularly if the shower is outdoors. Plus, all-black, while chic, can also be a little bit striking. Try and include some color in your look, whether you go for some white sandals or a pop-of-color hairband or scrunchie. You can accessorize with bright-colored jewelry as well.
Q. Do I have to wear a dress to my baby shower?
A. No, you do not. While it is common it is by no means a hard and fast rule. If you are more a jeans-loving kind of girl then do what you got to do. This is YOUR day. So wear what you like and enjoy yourself!
Q. Can I wear jeans to my baby shower?
A. Jeans are absolutely an option, particularly for casual baby showers. You might not want to wear jeans, however, if your shower is outdoors or even someplace that isn't air-conditioned. But if you do wear jeans, just make sure you go for a dressy top to ensure you don't look too casual.
Q. Can I wear white to a baby shower?
A. Definitely. In fact, white seems to be a popular choice for expecting mamas at their baby showers. Other popular colors are pink, pale blue, pastels, or vibrant summer colors.
So there you have it, ladies. We hope this article was helpful in deciding your attire for your summer baby shower. Did you like our dress picks? Which was your favorite? Share in the comments below!