A child's birthday is a momentous occasion, especially the first one. (But most of the time, I think we can all agree it's more a celebration for the parents who love their kiddos and want to make special memories to mark the occasion!)
Social events are important, especially when the baby's parents are your best friends or family. You want to make sure to be as involved as you can be in their happiness, and to do that, showing up in the perfect outfit is a must!
But how? Choosing the right outfit can be quite a challenge for someone who has never attended a child's birthday or at least not recently.
What colors to wear? What style? If only you had a fairy godmother who could help you… and that's where we come in.
To help you dress the right way to a baby's birthday party, we have compiled outfit inspirations to help you.
We have also included outfits for you mamas who are throwing your baby a party and want to look cute in all those pictures you are going to take.
So rest assured, we have got you covered whether you are a mama, a guest, a grandma, or just a friend! Keep reading to check out the looks we picked. Here's everything we'll cover:
Styling Tips on Dressing Up for a Baby's Birthday
Kids' birthday parties are a more 'hands-on' affair. There are activities involved and most of the time, not participating would be rude.
Getting the right amount of comfy meets chic is crucial. Checking all or most of these styles will make you the life of the party.
Here are some tips to keep in mind:
If you plan on participating in the fun (whether it's a free-for-all birthday cake smash or a hop in the family pool), dress accordingly. Wear clothes that can stand a little wear and tear (or even stains… remember, little kids will likely surround you!) and that is also appropriate for the weather. Graphic t-shirts with jeans or skirts are a pretty good low-key option for example.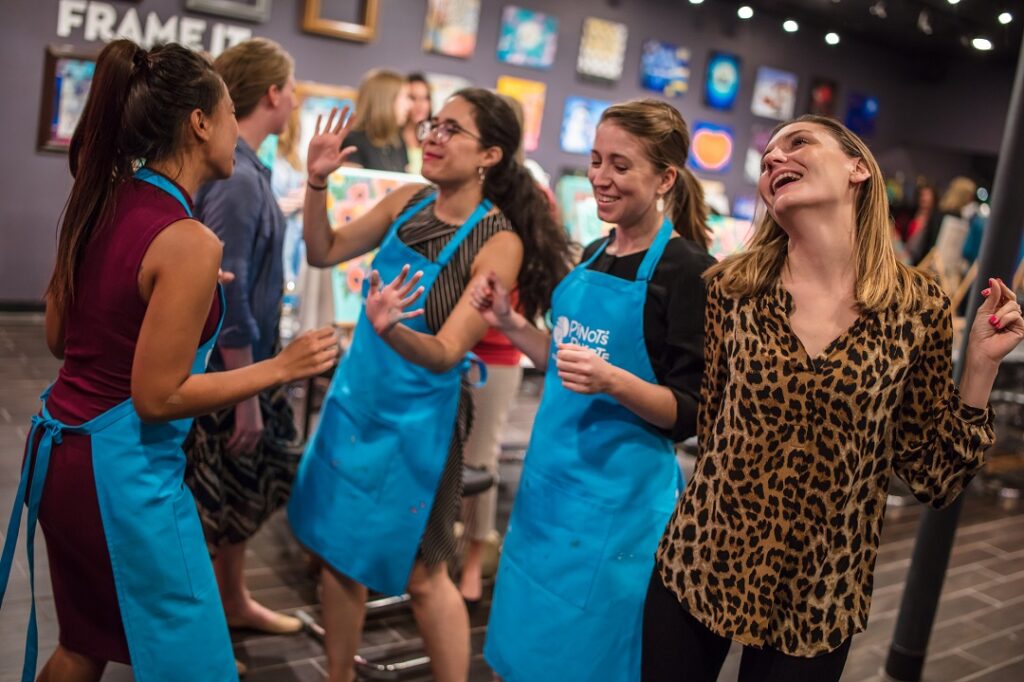 A light colored dress is a perfect option if you are attending a baby's first birthday party in the summer. You can be chic but still casual and stay nice and cool at the same time. But if you tend to be a messy eater or spill drinks often, then perhaps just ignore this one 😉
If you are a guest, any color goes for a kiddo's birthday party. If you are besties with the mama, however, you might know ahead of time what theme the party will be… and you can coordinate with that theme if you like!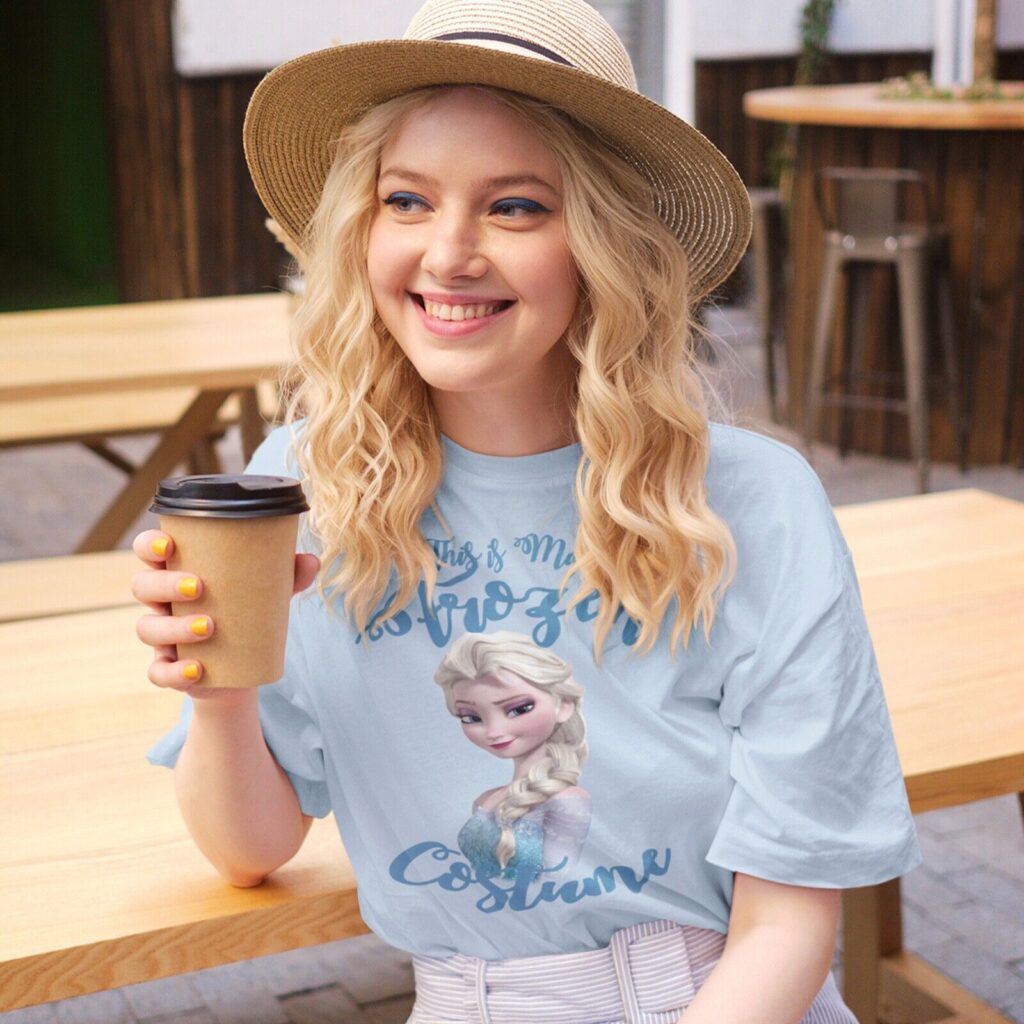 If you are the birthday babe's mama, you can consider wearing a matching outfit with your little tike! Not only will the pictures be so cute, but it will be a fun memory to cherish for years to come. Here are some of my personal favorite matching mother daughter outfits.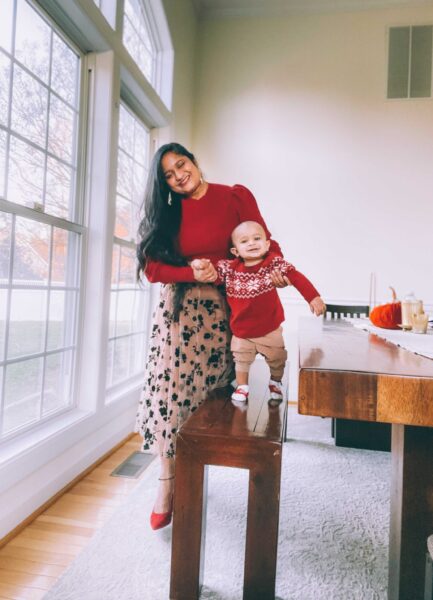 Keep your outfit choice appropriate. You might love your memories of bar-hopping with the baby mama, but showing up in a clubbing outfit or a too-tight bandage dress would be inappropriate for this occasion. Keep it PG, ladies.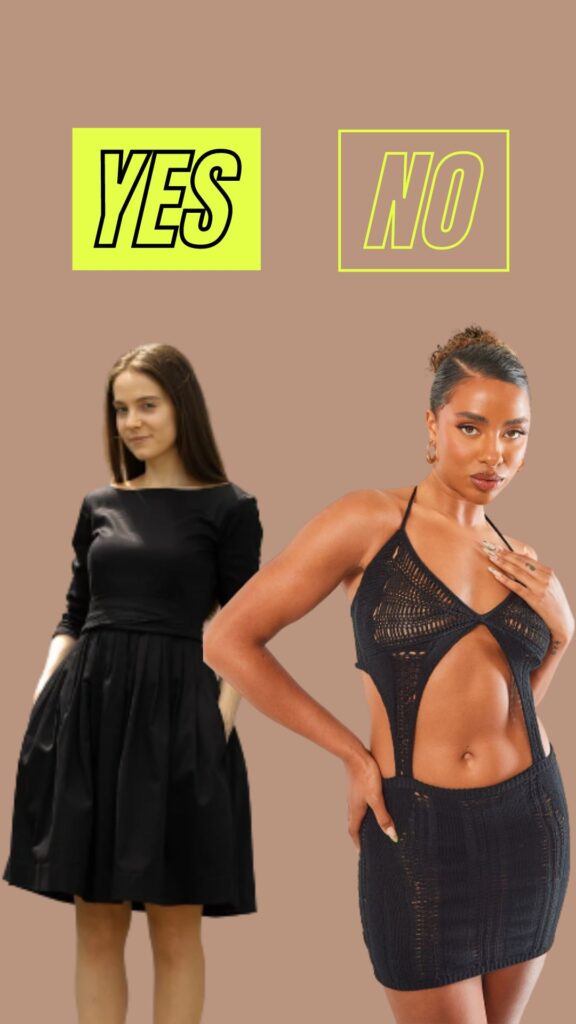 Mules, flats, espadrilles, sneakers, sandals – these are just a few of the options you can try for a child's first birthday party. Eastern style sandals or 'Khussas' are really in these days as well and they look great with dresses.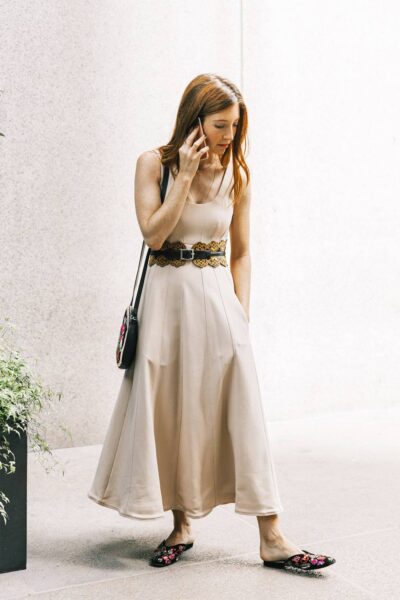 Now let's look at some lovely outfits!
Outfits for Baby's Parents
23 – Mom's Outfits for a Girl's First Birthday
When it's your baby girl's first birthday, nothing can be easier and yet more beautiful than a floral theme. And you can simply look amazing in a floral printed dress.
Also, have a look at these 22 Cute Floral Print Outfits Combinations for Spring Season.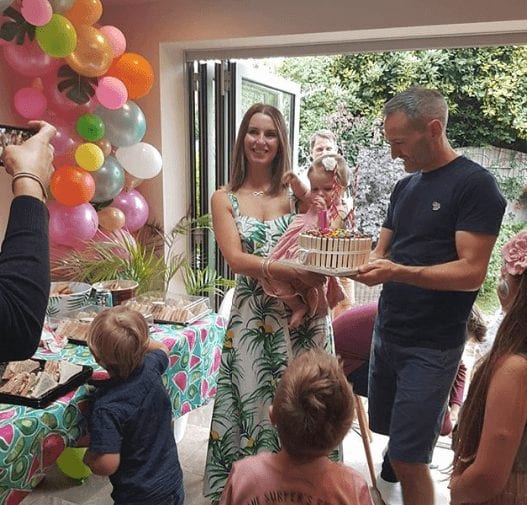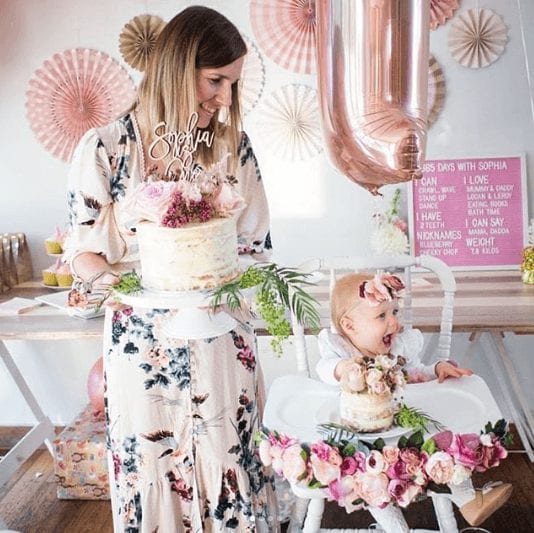 22 – Color-Coordinated Outfits
Blogger Brett Firdman recently did an amazing birthday party for a little one that was California Dreaming themed and she pulled it off with great success so do check it out.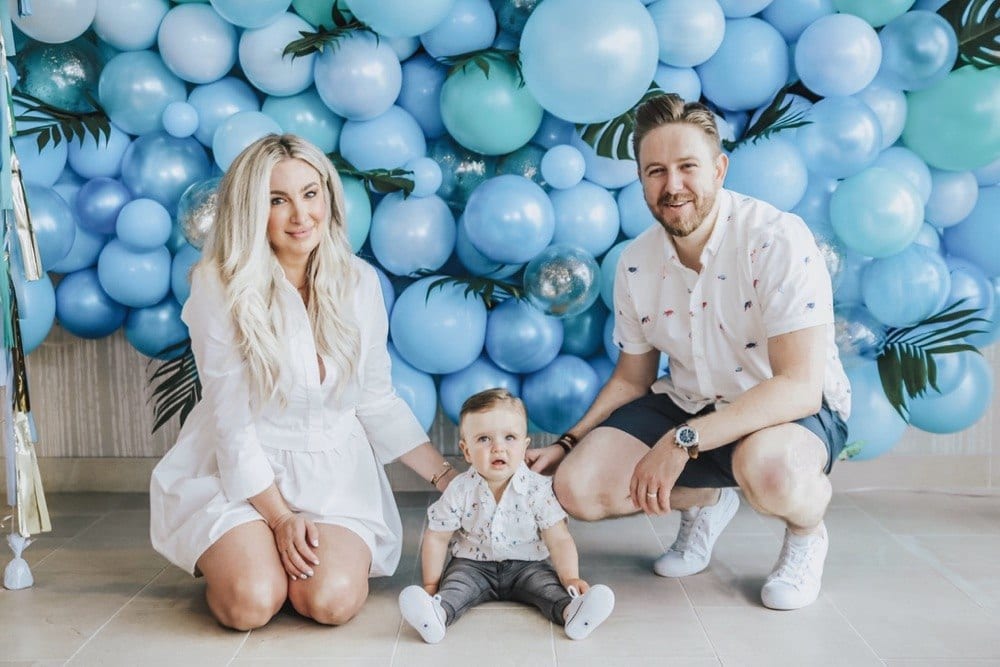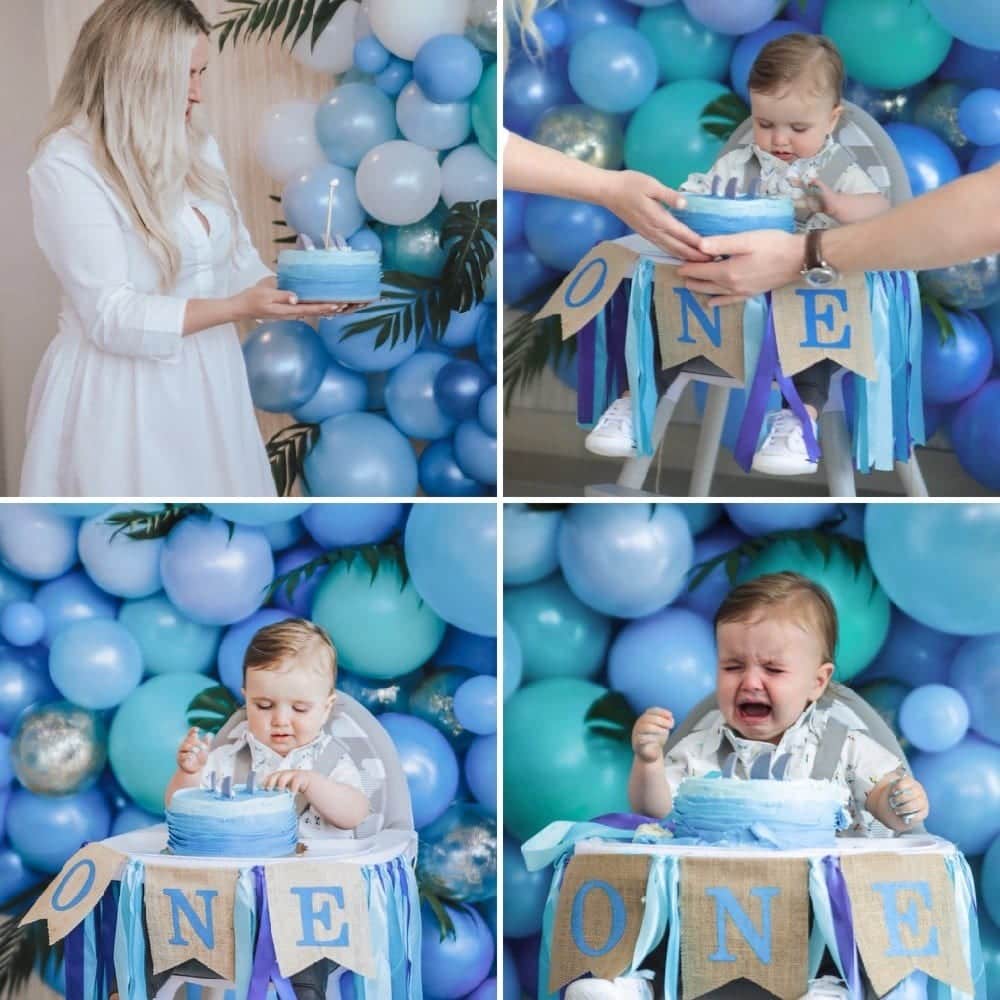 21 – For House Party
Whether you are throwing a birthday party for your baby in the midst of this 2020 pandemic or not, knowing what to wear for an at-home party is a must.
These cute pictures should give you lots of inspiration! We love this mama's cute style of a camisole and drawstring shorts. You can pop on some cute flats and accessorize with statement earrings.
You can find many more stylish outfit ideas for mommies in our last post.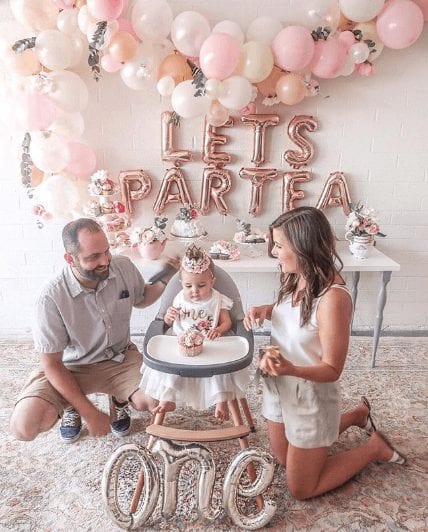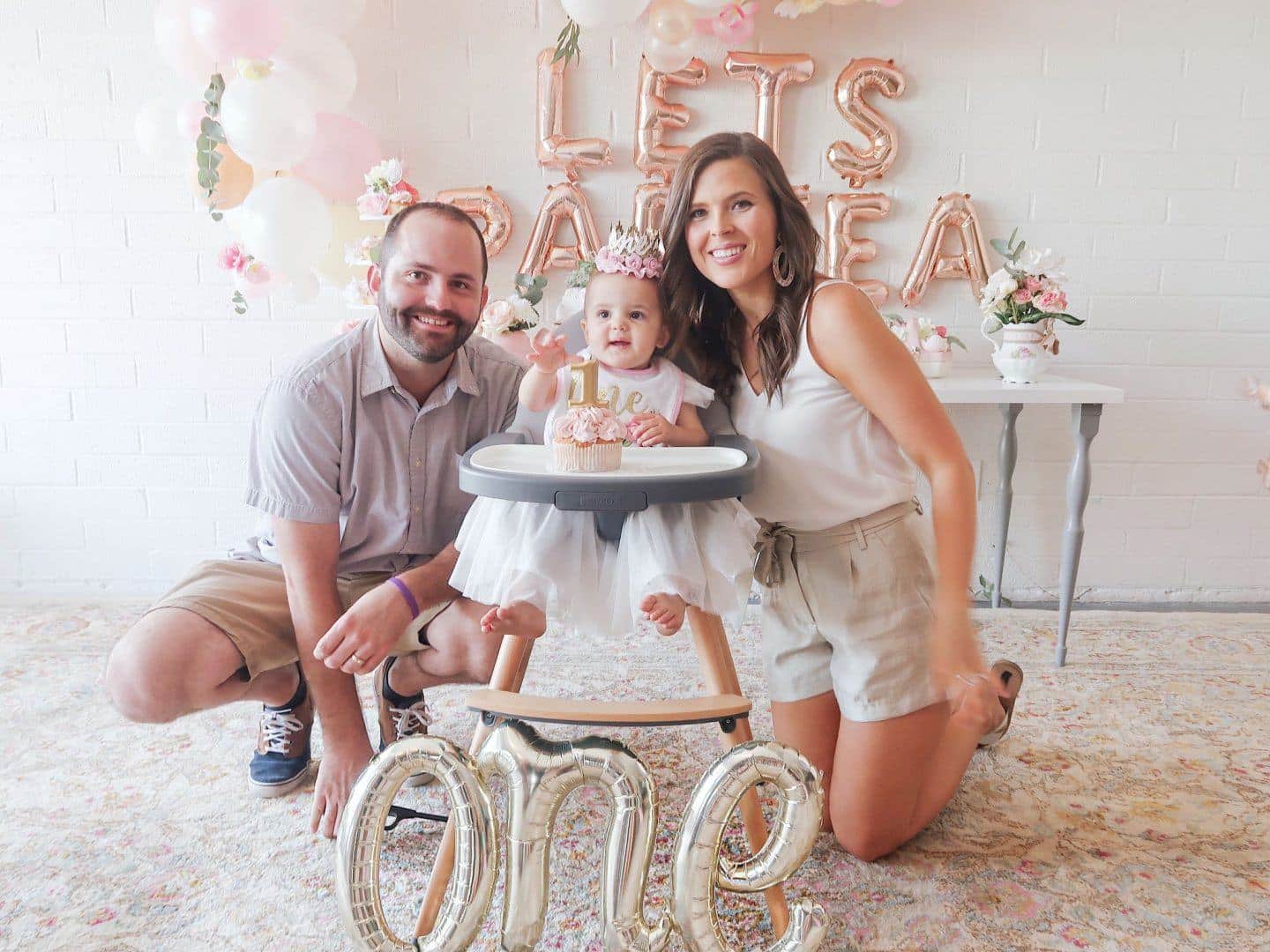 Another idea is a simple floral dress which is lovely for both indoor and outdoor parties. Accessorize with some stacked necklaces and your choice of heel or flat.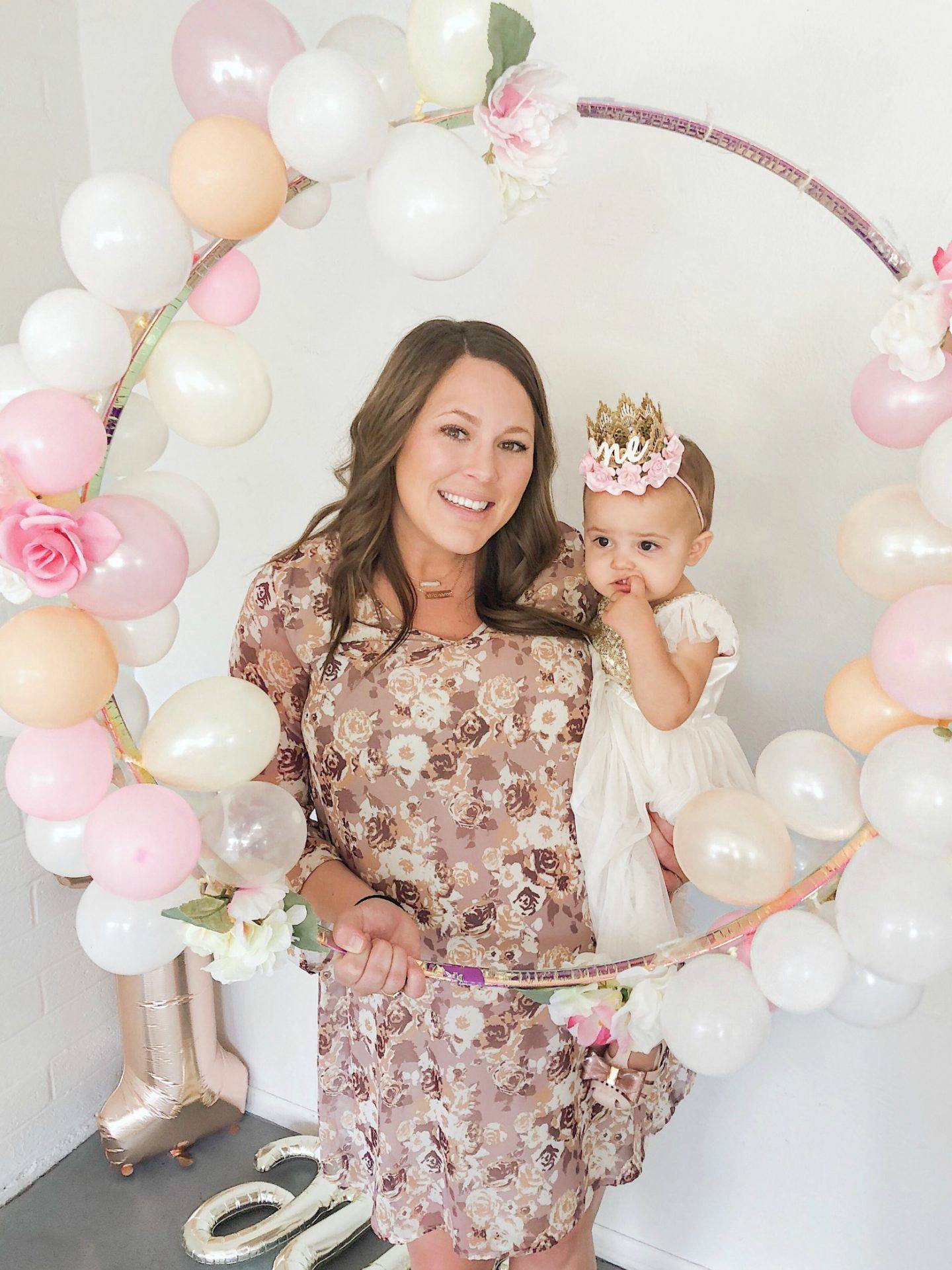 20 – For a Party at the Park
Having a first birthday party at a park is a fun and wonderful way to make a memory!
To ensure you can enjoy every second, be sure to keep comfort and practicality at the top of the priority list. A white tee with some fun-colored shorts is an excellent option.
Not only will the tee keep you cool, but you can run, jump, walk, sit, and play with the baby for hours without worrying about being too hot or uncomfortable.
Pair this outfit with some little sneakers or comfy flats and consider adding some fun accessories to dress up the look a bit.
Also, have a look at these 20 Ideas What To Wear For House Party.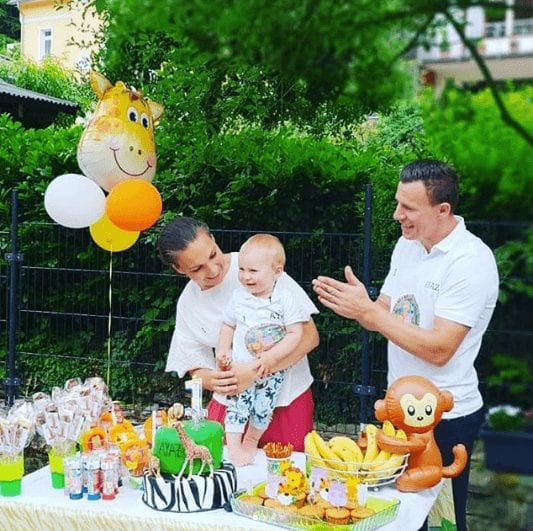 19 – What Should Mommy Wear?
Every mama's tastes and styles differ. So you needn't worry about overdoing it or underdoing it. Your guests know you, and they know your tastes.
So wear what will suit your baby's theme, your personal sense of style, and need for comfort… and don't worry about the rest!
If you want to wear a lace dress, go for it! If you want to wear joggers and a sweatshirt, the world is your oyster.
This super themed and stylish party suited this super stylish mama's tastes… and rock on, mama, we say, because those pictures with babe will be beautiful!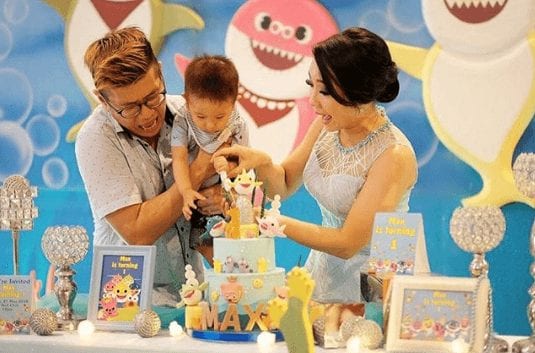 Or go for a matching outfit with your little batman. Why not? Your babe will be tickled and your guests will think it charming.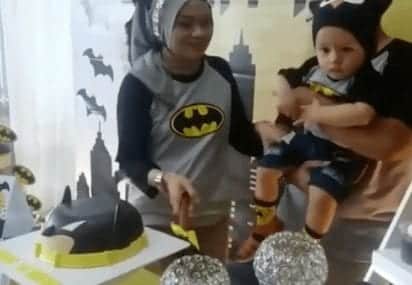 Outfits for Guests
18 – Party Outfits for Friends & Family
Here are a few options for friends and family of a little one's parents. Note that the outfits are mainly flowy, comfy dresses (perfect for a summer party), and vary in color and style. All are modest and appropriate for the occasion.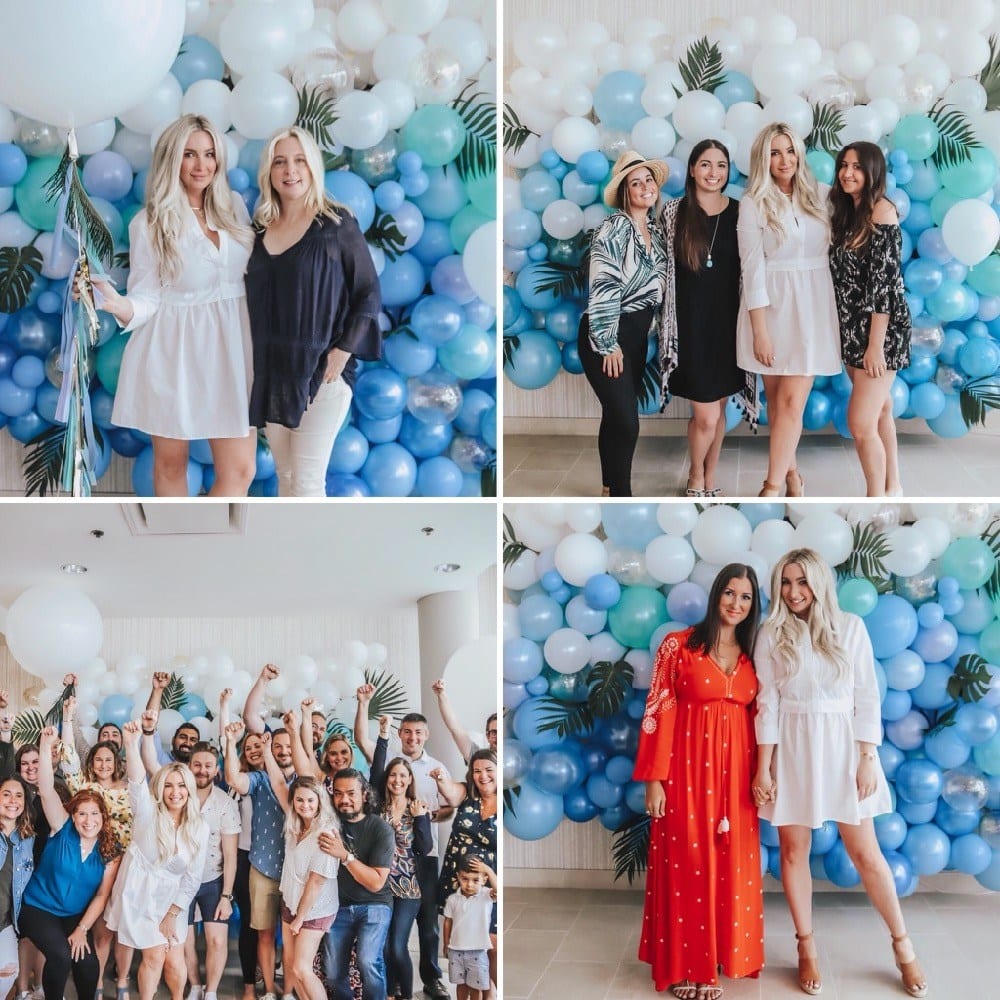 17 – Chic Boho Outfit for Family and Friends
Once again, your own sense of personal style will be king (or queen) in what you choose to wear.
If you are close with baby and baby's family, then going all out and wearing a super distinctive and unforgettable ensemble is definitely an option for you… especially if you want to snag pictures with the special little one!
We love this boho style, great for indoor parties during the fall.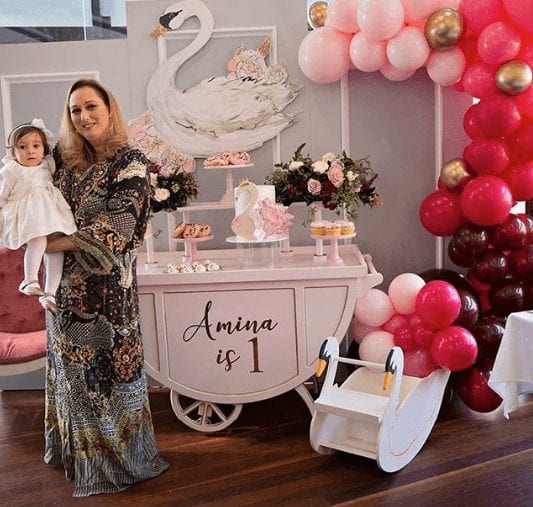 16 – Princess Themed Birthday Outfit for Mommy and Friends
If you are celebrating a little girl, especially one who loves princesses, then dressing up as a princess for the day is sure to make all that little girl's dreams come true!
Whether you are the mommy of the little birthday princess or a friend, consider popping on a wig (or simply braiding your hair) and go ham on a costume.
Not only will that little girl be in princess heaven, but it will be super fun and lightheaded experience for you as well.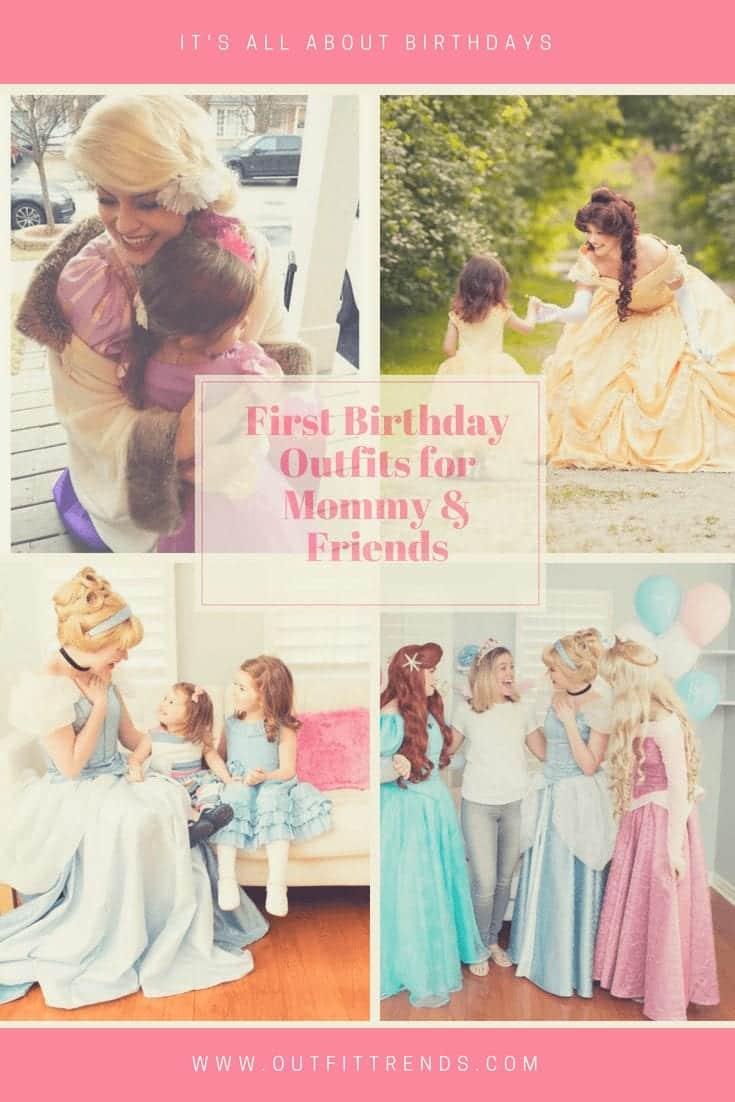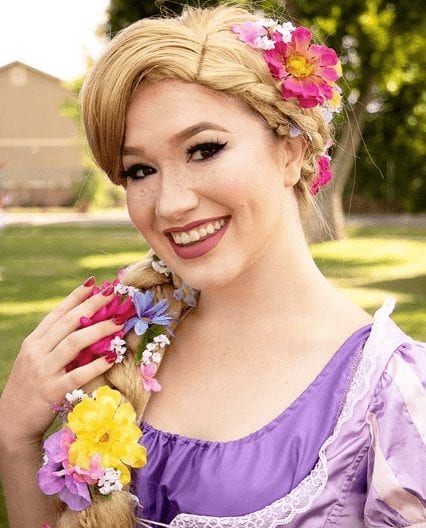 15 – COLORS, COLORS, AND MORE COLORS
Wearing bright colors doesn't only make you stand out in a crowd but it affects your general aura and those around you.
Wearing bright colors makes you look playful which is all you need to be at a kid's party. Don't be afraid to bring out the kid in you. Go all out with colors.
If you can't decide which one color to go with, go rainbow!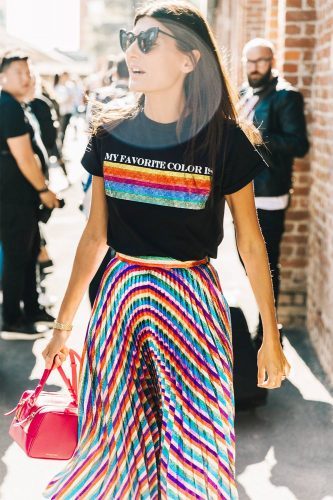 [source]
Even a colorful bag can do the trick.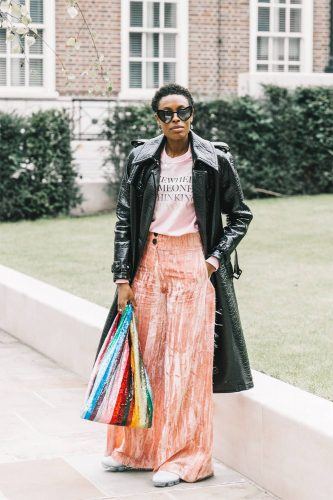 [Via]
14 – Cute Summer Dress with Sneakers
Who says you can't wear sneakers with a dress? Sure, heels are a go-to for many women but they are quite uncomfortable especially at a party where you will probably be running around little munchkins.
Sneakers, flats, or sandals should be your footwear of choice.
It's not only comfortable but stylish, especially on a hot summer day. You can add a cute jean jacket and also a bright hair accessory like a pink headband to tie the look together.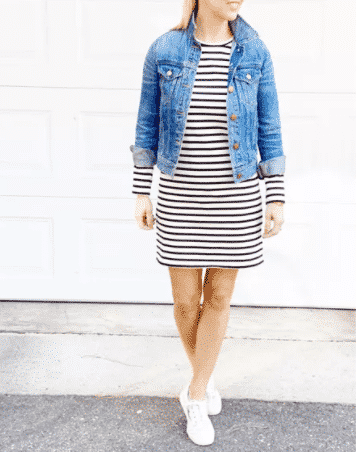 13 – Casual Outfit
This outfit works whether you are mama to the babe, a close friend, a sister, or a guest. It's easy to throw together, will keep you comfortable, and with a couple of little tweaks can look quite chic as well.
Simply pair a chambray shirt with some high-waisted leggings. We love the addition of cute barrettes to add extra style to an average hairdo and also the choice of footwear, which is decidedly chic.
Backless loafers are easy to slide on and off and will keep your feet feeling comfy all day long.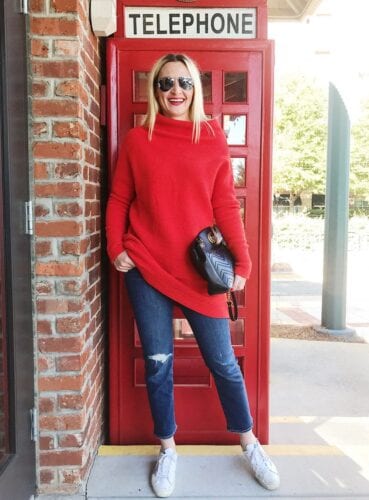 12- Simple Fall or Winter Outfit
With kids of all ages around who knows who might spill what on you. Avoid wearing something expensive; better to be safe than sorry. And remember with the right styling no one can tell if you're dressed in thousands or hundreds. Keep it simple.
Here are 14 Minimalist Outfits For Summer & Minimal Fashion Style Tips as well. Don't let anyone tell you that a preppy sweater and jeans don't look good. It's a classic you can wear again and again.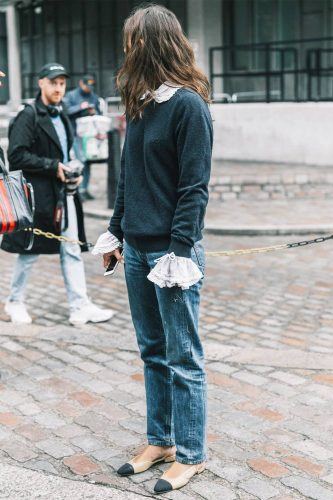 11 – Our Favorite Pastel Colors for Summer
In the summer, one tends to opt for lighter hues. But again, the risk of spilling something is high so keep this in mind when planning your outfit. It's best to avoid white; you can try patterns instead.
And if you're really in the mood to go light, wear pastels! You can't go wrong with pastels!
We love this pale blue button-down top paired with a print skirt… Which will definitely help you score points with interested little kids who will love pointing out the neat patterns, shapes, or even animals on your skirt!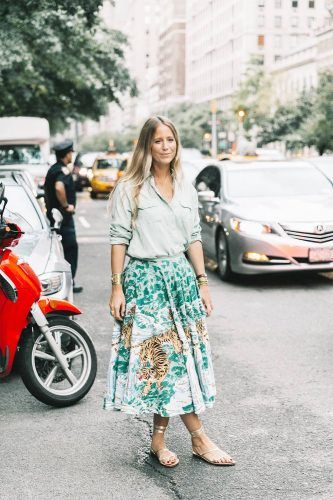 [source]
10 – Fancy Outfit
Not all birthday parties are a casual affair, some call for more fancy attire. If you know this to be the case, don't be afraid to let your inner diva loose.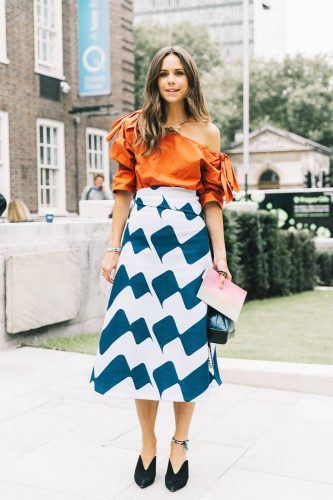 [source]
9 – Knitwear for Birthday Party
Channel your inner Duchess of Cambridge with this pastel pink knit dress. This is a great option for a more staid and elegant affair.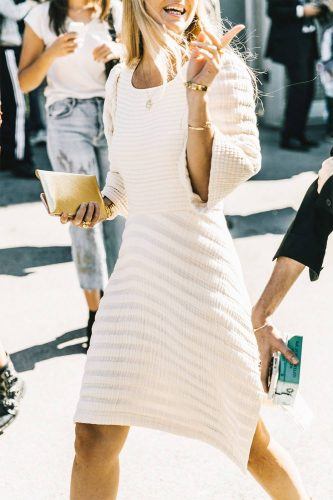 [source]
8 – Anything Hot Pink
This is a great look for a little girl's first birthday party.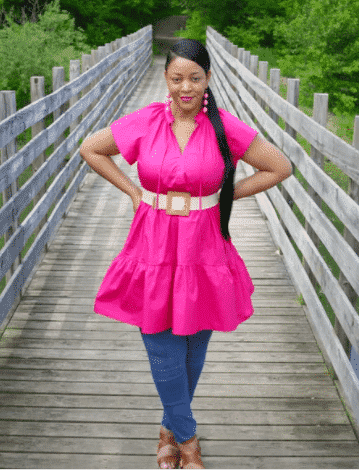 7 – Play Around with Stripes
A striped outfit can simply never go out of style, so opt for them if you want a minimalist statement-making outfit. Check out these 10 Ways to Wear Striped Shirts.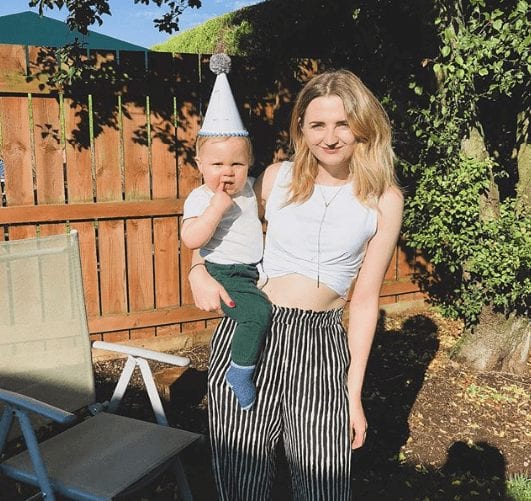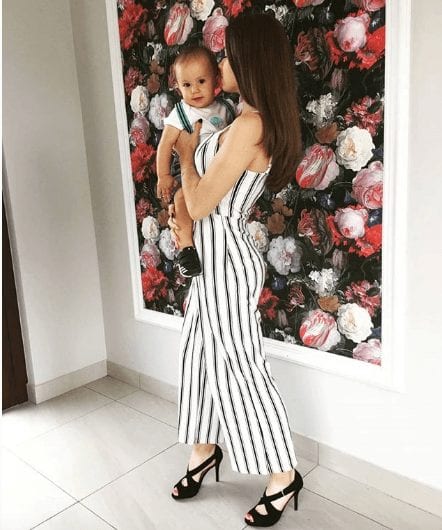 6 – Pretty Sundress
A sundress knotted at the hem is a lovely look for a birthday party.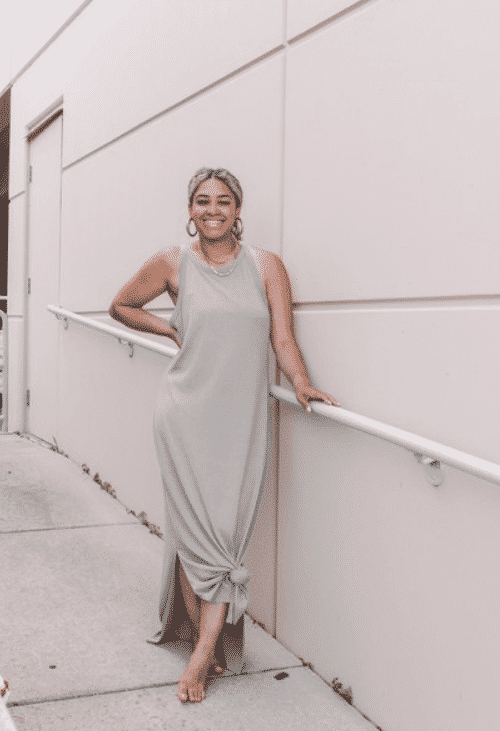 5 – Denims
Like I said earlier, a kid's party can be quite eventful, you want to make sure your outfit gives you the liberty to run around with feeling the need to be conscious about your dress. What's one piece of clothing that is the epitome of comfort and still stylish? DENIM OF COURSE!
A look like this makes you not only mobile but it looks classy. And you can coordinate with our baby (AWW!).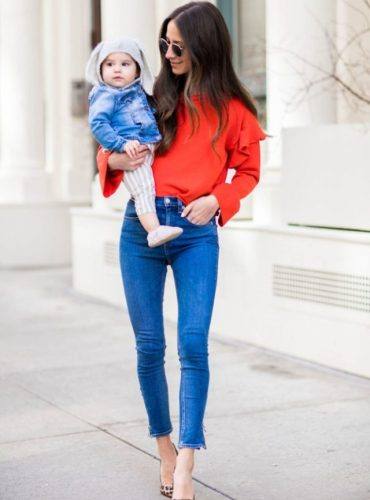 [source]
Super Cute Plus Size Ideas
Many of us tend to gain weight after our babies and it's not easy to shed it off within a year, especially if you're a first-time mom. It took me almost 3 years to get back in shape after my baby and finding good plus-size partywear during that time wasn't so easy.
So below I have compiled some ideas for plus-size women, that can work well for both guests and the birthday baby mommies. Let me know what you think.
4 – Printed Dresses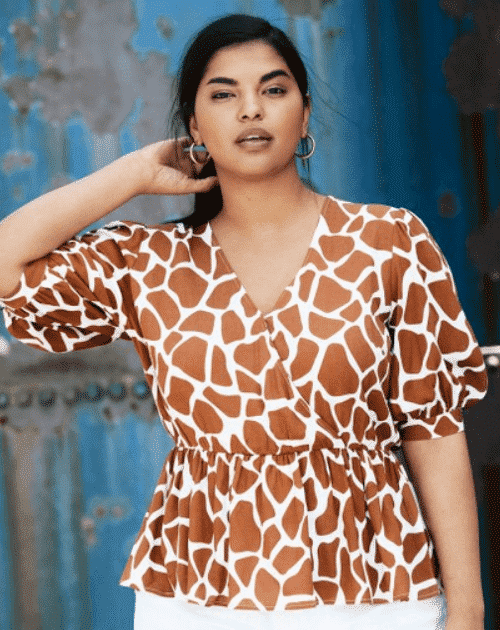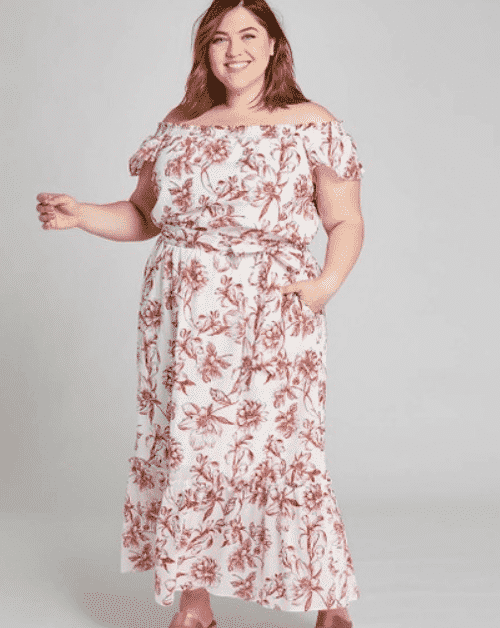 3 – White Tee and Pink Embroidered Skirt
It's no secret kids love bright colors and fun textures. With this pink embroidered skirt, you've got both!
Whether you are a beloved auntie, the mama of the little one, or a close friend, we're sure that special little baby is going to love your look – as you will!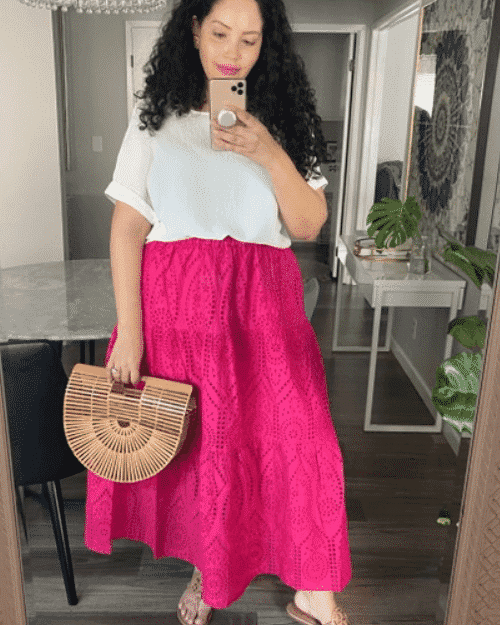 2 – Casual But Chic
Impress all the little kiddos with some gorgeous print pants! These are great whether curvy or not. Pair them up with a white blouse, denim jacket, and flats.
You will be comfy, feel great, and best of all will be wearing the perfect thing for chasing after littles and playing in the park!
1 – Matching Dress and Bag
A little tike will love anything matching. Score some points as a birthday party guest by rocking an intriguing look even a baby would love!