Modern Kitenge dresses- The fashion of Kitenge prints and designs in Africa is the top focus of almost all clothing lines available there, and it does benefit them to make up a massive budget of the fashion industry. Kitenge dressing is a cultural symbol of native Africa for many years, and African women still adore dressing up in beautiful colors and Kitenge prints. Kitenge to them is not just fashion, but it shows the versatility of their cultural heritage.
Many fashion designers from Africa are investing in creating as much as possible of the newer styles and designs in Kitenge dressing for women to explore. Many more modern styles are invented each year by fashion artists. Here are about 30 classic and latest styles in Kitenge dresses for women to try. When it comes to Kitenge, you are not restricted to any color or dress code as you are free to experiment with different and unique looks.
How to Wear Latest Kitenge Fashion Stylishly
The term 'kitenge' usually refers to a particular type of African fabric that is worn in many different ways by ladies. For example, it could be wrapped just around the waist, worn as a dress or only as a headscarf. While it has historically been a part of African traditions. Lately, designers from all across the world are using the fabric to create some spectacular and fashionable masterpieces. Traditionally, the kitenge is made using wax printing techniques or the 'batik.' However, now these designs are commercially produced at a large scale, using roller printing. By incorporating them in their latest collections. Designers have given the kitenges a more modern touch, which is why it has become immensely popular in the younger generations too. These days you can not just find outfits made of kitenge but also many different accessories such as bags and jewelry.
Here are a few ways in which you can wear kitenge or Ankara prints for a modern and fashionable look.
Don't go with makeup that is way too heavy because kitenge outfits are bold enough already.
Buy yourself kitenge accessories, bags, and footwear. Mix and match them with your outfit for a vibrant look.
Add in kitenge jackets to your wardrobe so that you can have something different to wear in winter.
Don't go with boring everyday outfits and add some ruffles, tussles, and beads to your outfits.
Instead of going with a single print in the form of maxi, try something more enthralling like a jumpsuit. It is sexy and modern.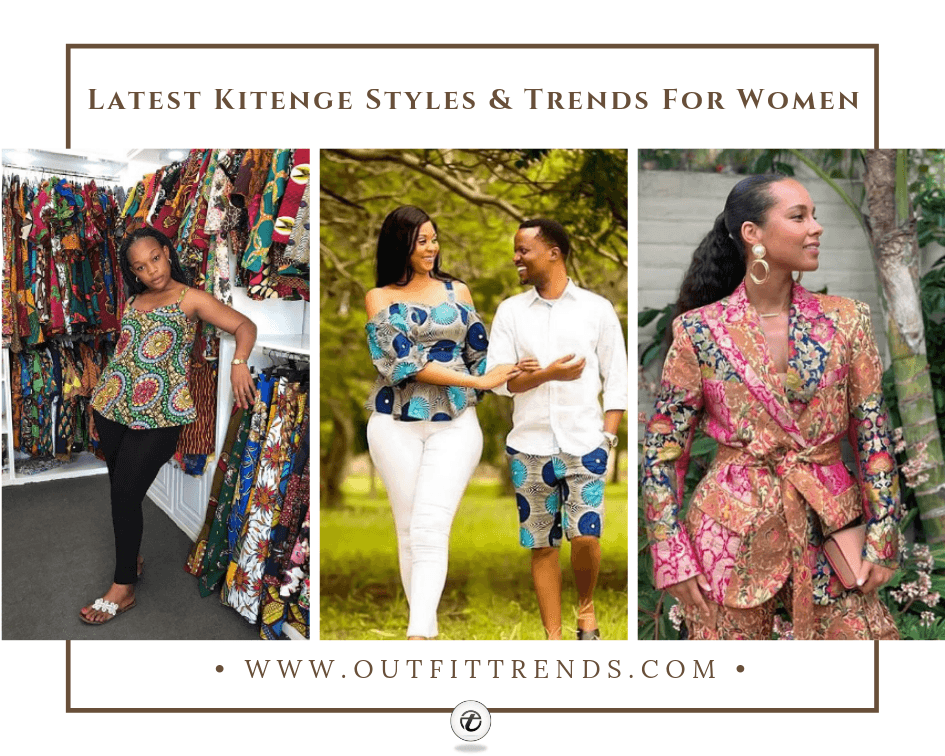 ↓ 30 – Kitenge Jackets For Classy Look
Girls! Don't you think this Ankara bomber jacket is an astonishing piece that you can add to your closet this year? Uptrend the bomber jacket by wearing ripped denim pants and a white tee underneath the jacket. It will help you create a tidy informal look ideal for hangouts or for going to college. Also, have a look at these Kitenge Dresses for Young Girls.

Also, check out Beautiful Ankara Gown Styles
↓ 29 – How To Wear Kitenge Prints On Weekend
How to wear kitenge for a relaxed look? You might have been viewing kitenge as something traditional and cultural till now, but the fact is the fashion industry is diverse now. So, dress up or dress down the posh Ankara Skirt with a solid color tee shirt and comfortable sandals. You can stay in style as well as in comfort on your weekends and chill.

↓ 28 – A-Z kitenge print
Be fun and flirty in the lovely Ankara Jumpsuit. It is one of the most amazing printed pieces that must be added to your closet.  You don't have to worry about coordinating your prints and color combination as it one print from head to toe. Adding a belt to this apparel will be a smart pick. Accessorize your dress with ruffle earrings and you are done!

↓ 27 – African Statement Style
The flawless Kitenge Ankara skirt in two pieces; printed on top with the rest as black can be rocked with a plain or patterned top. Go for a plain top if you think that managing print on the print will be tough for you. For footwear go with pumps and add in light jewelry for perfecting touch. It is a good idea for parties, proms and fun nights.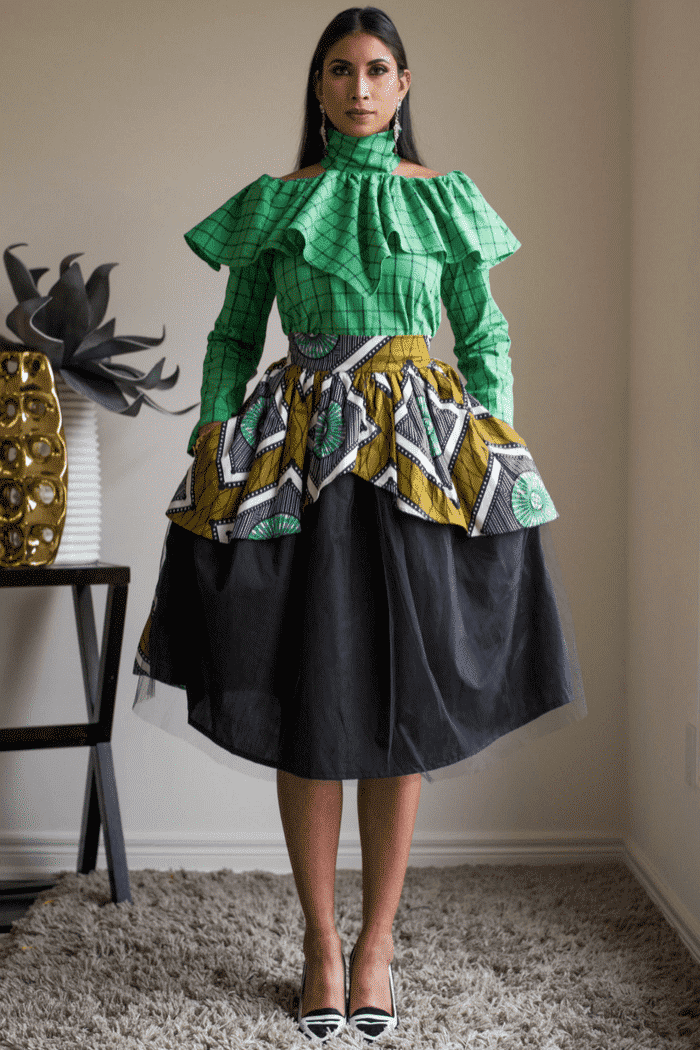 ↓ 26 – Matching Jewelry For Your Kitenge
Kitenge is no more only in apparels. Its range and use are expanding with every passing day. Nowadays we can see a lot of these prints incorporated in jewelry. It is the most suitable option to elevate a dull outfit, especially solid crop tops. Kitenge earrings and necklaces are must for girls who love styling up.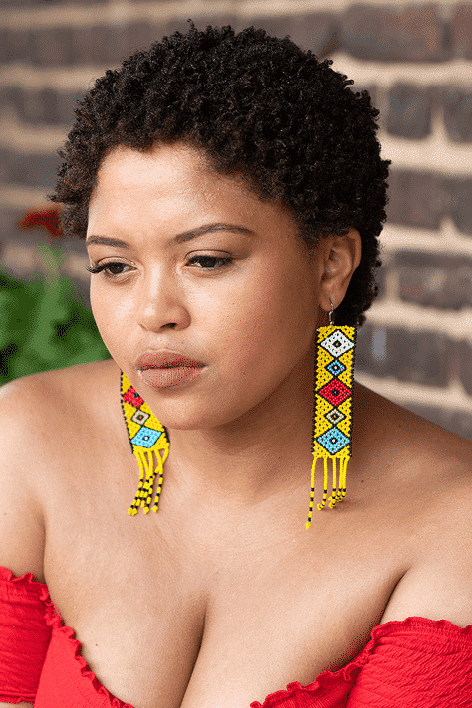 ↓ 25 – How To Wear Kitenge Prints  In The Fall Season
This eye-catching golden Ankara suit with halter neck, open back, and the side pockets are amazing for the fall season. You can't help but look luminous and beaming in the Kennedy Jumpsuit. Add in skin color footwear to your look. If you are planning a fall photoshoot or in the mood to capture some photos for Instagram, then wear brown earrings and get your hair braided. Picture perfect!

↓ 24 – Kitenge For Your Vacation
Here is a vacation look that you can create with the help of kitenge pieces for your most awaited vacation of the year. Create an effortlessly chic look with this dress. You can also wear it as a top with slacks, leggings or jeans. Put on a hat and solid color footwear.

↓ 23 – How To Wear Kitenge For Work?
Here is a striking and fashionable peacock peplum top in new red fabric. Wear this top with pants, bell bottoms, leggings, jeans or a fitted skirt. It is an outfit that can be transformed from office wear to night party wear with minimal effort. All you have to do is to add fancy footwear and dark makeup for a night party. Here are some more Kitenge Designs For Work.

↓ 22 – What To Wear With A Kitenge Skirt?
There is no going wrong with the charming Kitenge Ankara printed skirts and plain tops. Such dresses can be worn in any season and on any occasion. You must have at least one such skirt with you!

↓ 21 – For A Day Out With Girls
For an all-girls hangout this time plan to wear kitenge print with your girls. You will surely love dressing in bright colors radiating positive energy.

↓ 20 – Cool girl look
This African printed top in blue combined with denim jeans will help you create a cool girl look. You can add sneakers and hat to complete this look.

↓ 19 – Off Shoulder Sexy Dress
How about an attention-grabbing off-shoulder tunic worn with a midi-length skirt? According to us, it is modern and stylish. You can wear your hair in a bun with this look and wear studs in your ears. Simple yet chic enough.

↓ 18 – Kitenge Maxi Dresses
Vintage and vivid Kitenge maxi dresses are at the top of every fashion trend in Africa. It's a masterpiece fashion work of a great designer. Long maxi dresses have a charm of their own, don't they? If you agree, then you wouldn't want to miss out on these 30 Best Kitenge Designs for Long Dresses.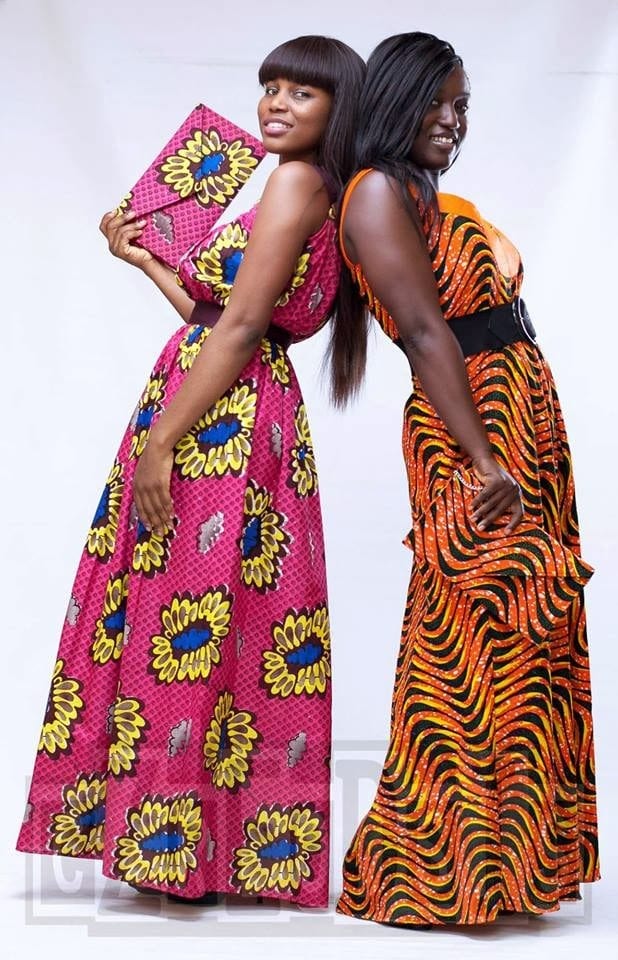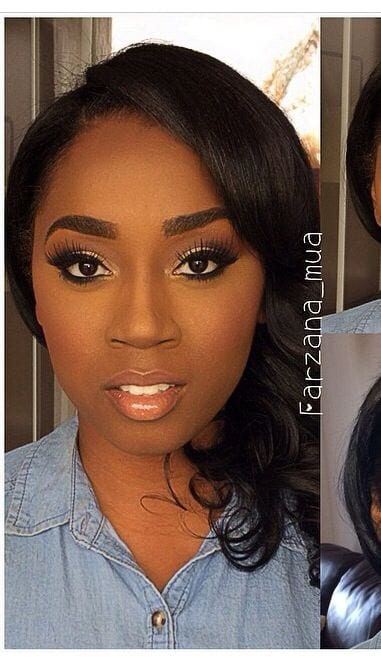 ↓ 17 – Printed Kitenge Dress for Plus Size Women
An impressive and downright fashionable Kitenge dress produced artistically for all the classy plus size ladies. Get your high heels and curls on and look your best.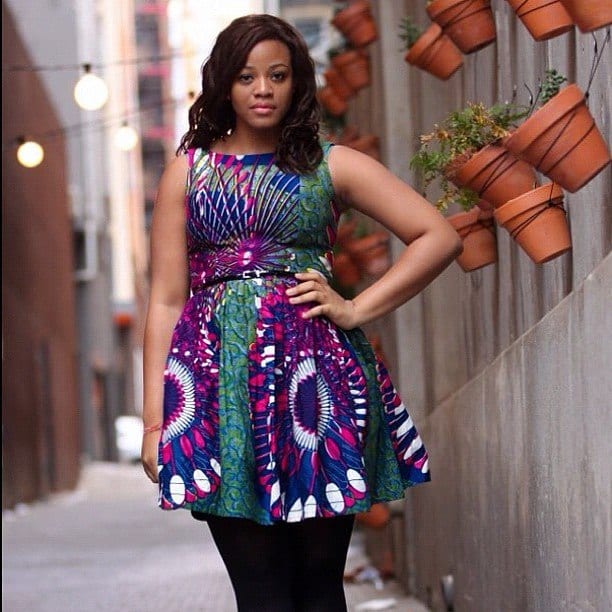 ↓ 16 – South African Traditional Style
When it comes to the fashion of Kitenge, they come out in all possible styles and designs. The South African traditional style of Kitenge is still a very timeless top rated piece for women. Since these days, statement sleeves are trending; we love the use of ruffle on the shoulder of this dress as it gives it a very different and chic style.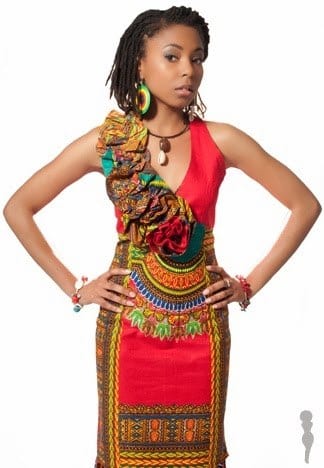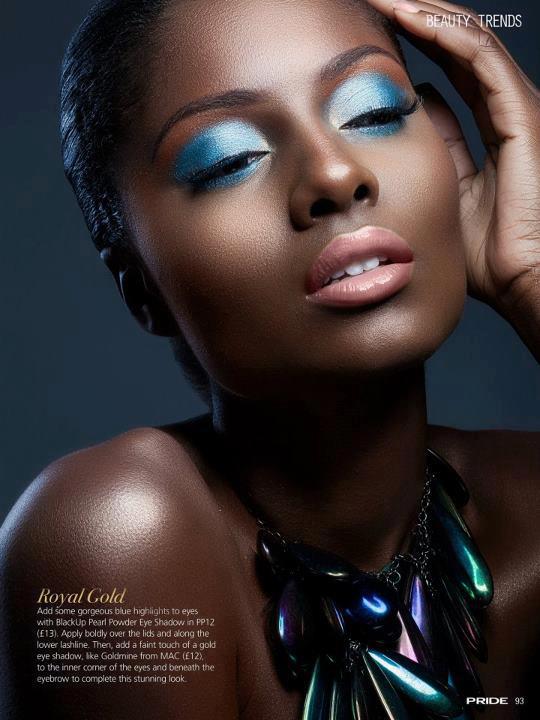 ↓ 15 – Kitenge Dashiki Skater Dress for the Beach
African fashion is considered the ultimate king of uniqueness and supremacy because of how much it appreciates the culture.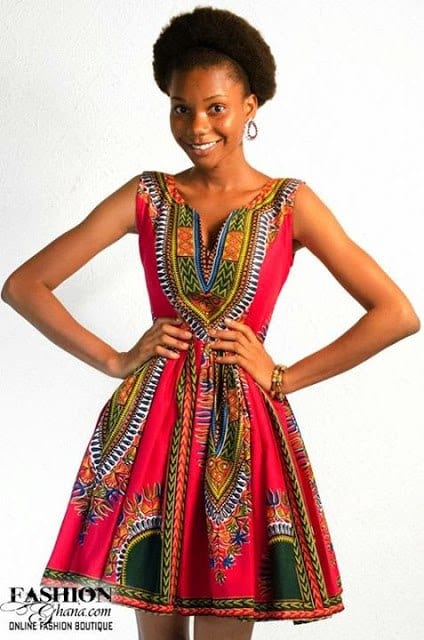 via
↓ 14 – Nigerian Kitenge Long Dresses
The Nigerian style in the Kitenge long dresses has long inspired the classy African women and still is a vital part of their cultural dressing.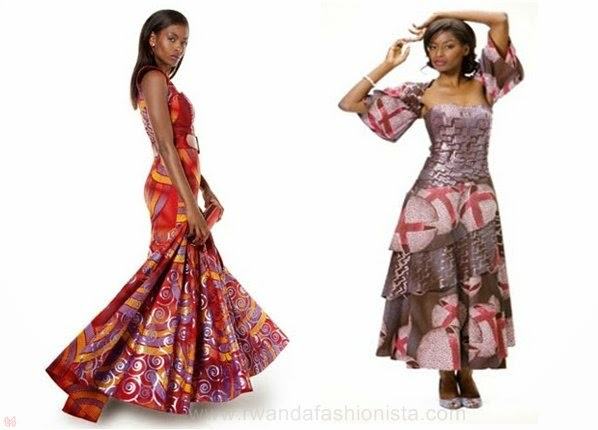 ↓ 13 – African Kitenge Style
The newest and trendiest style in the African Kitenge dressing. You can take inspiration from these outfits and get one for yourself.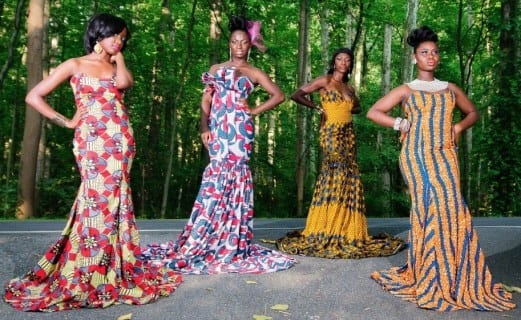 ↓ 12 – Kitenge Wedding-wear Style
African cultural trends and values could be very distinct from ours, and this is why Kitenge wedding-wear is unique, bright, and gorgeous.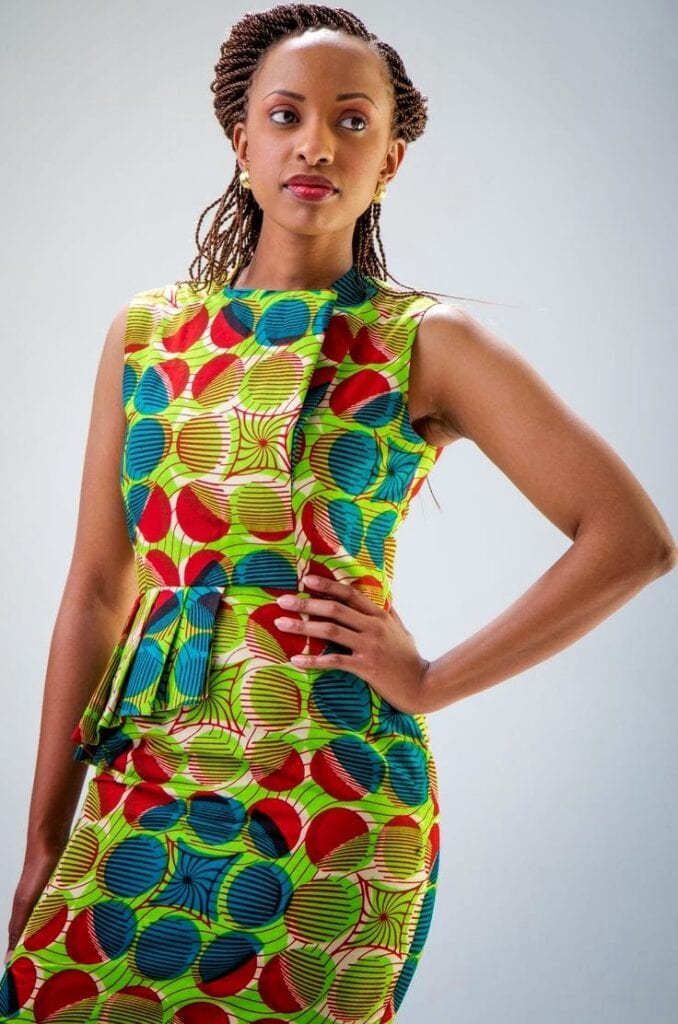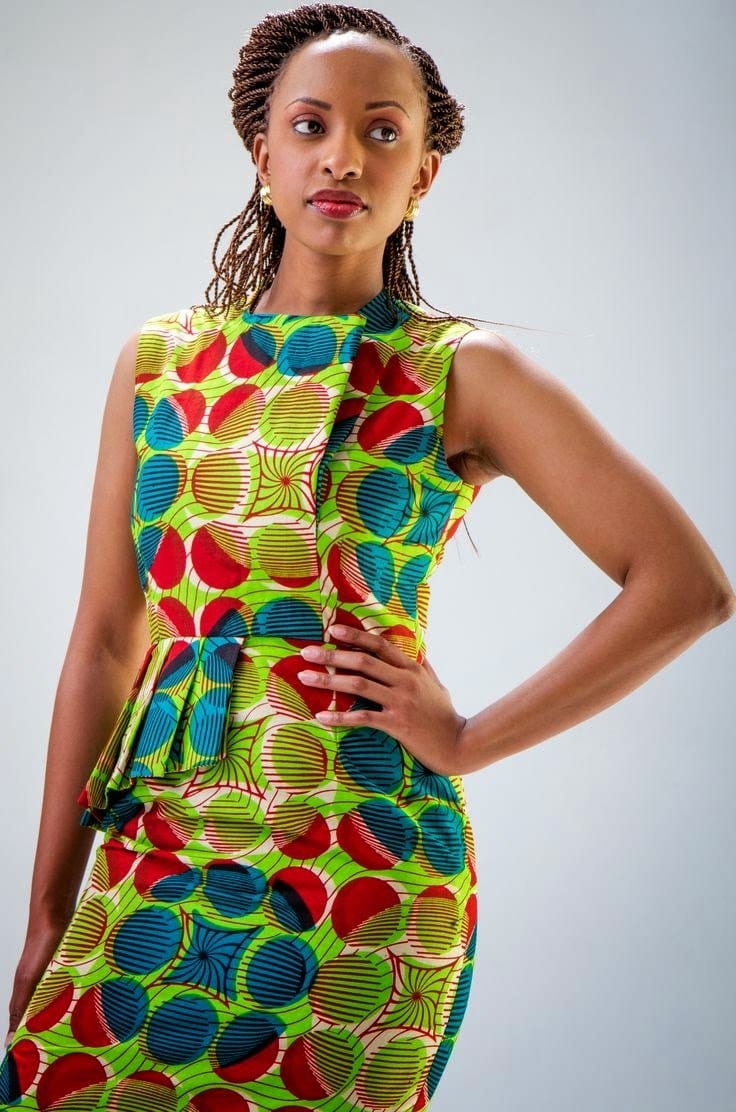 ↓ 11 – Modern African Kitenge Top
The modern Kitenge style is composed of a slender-looking coat and a mesmerizing skirt with a stylish print of many colored leaves. Some hot makeup and a sleek hairdo will be a plus point. For a fantastic hairstyle to go with this outfit, check out 20 Cute Hairstyles for Black Teenage Girls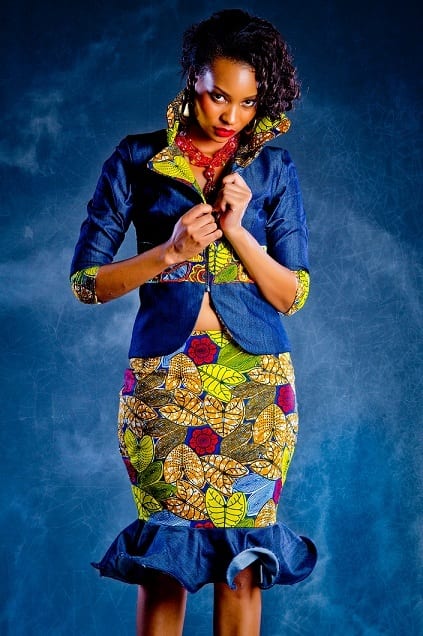 ↓ 10 – Nice Chiffon Kitenge Dress
For a different fabric, add chiffon along with any other material and create a unique outfit yourself.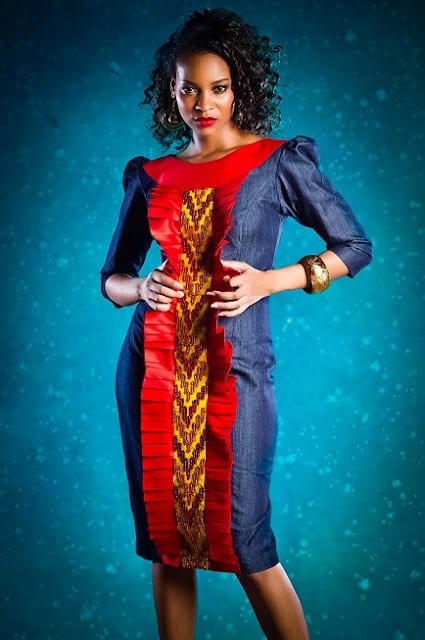 ↓ 9 – A Summer Kitenge Style
For daytime wear in Summers, go for shades of orange and yellow. This dress has combined both these colors with blue, and the pleats help give the dress a better shape and structure. It would be ideal for casual wear in Summers.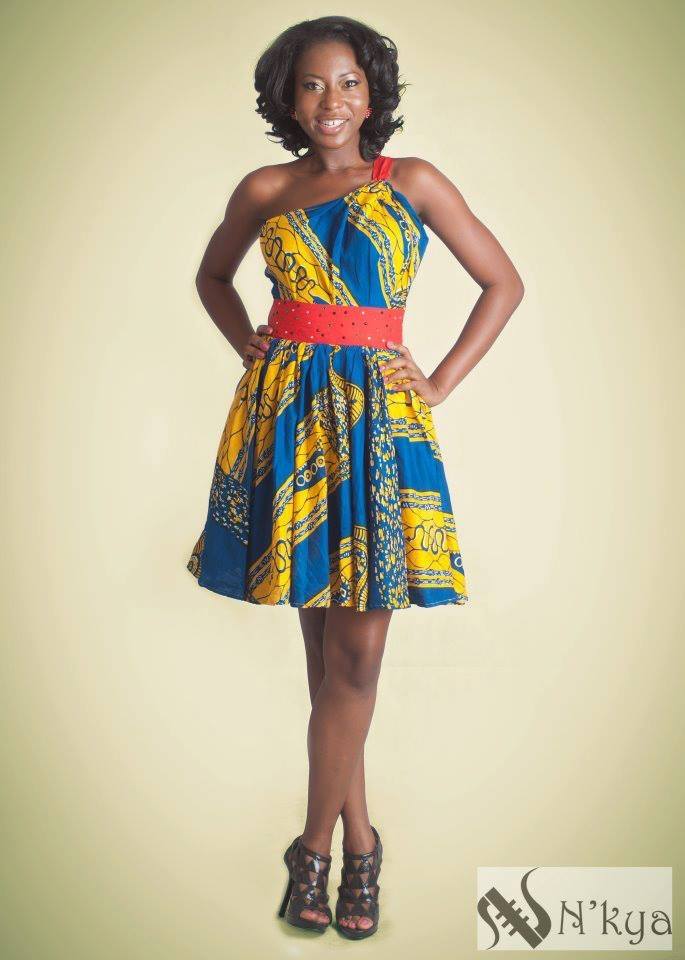 ↓ 8 – Michelle Obama in a Kitenge Dress
Michelle Obama in a Kitenge-inspired dress.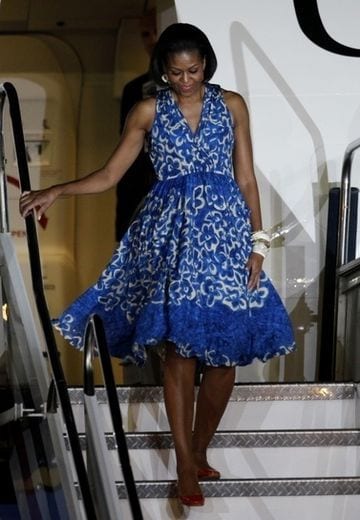 ↓ 7 – A Kitenge Style for Prom Night
Prom nights can be nicer with Kitenge short and pretty style of dress. It's a cool, kitenge design for short skirts. For more prom inspiration, check out these 15 Cute Prom Outfits Combinations for Teen Girls.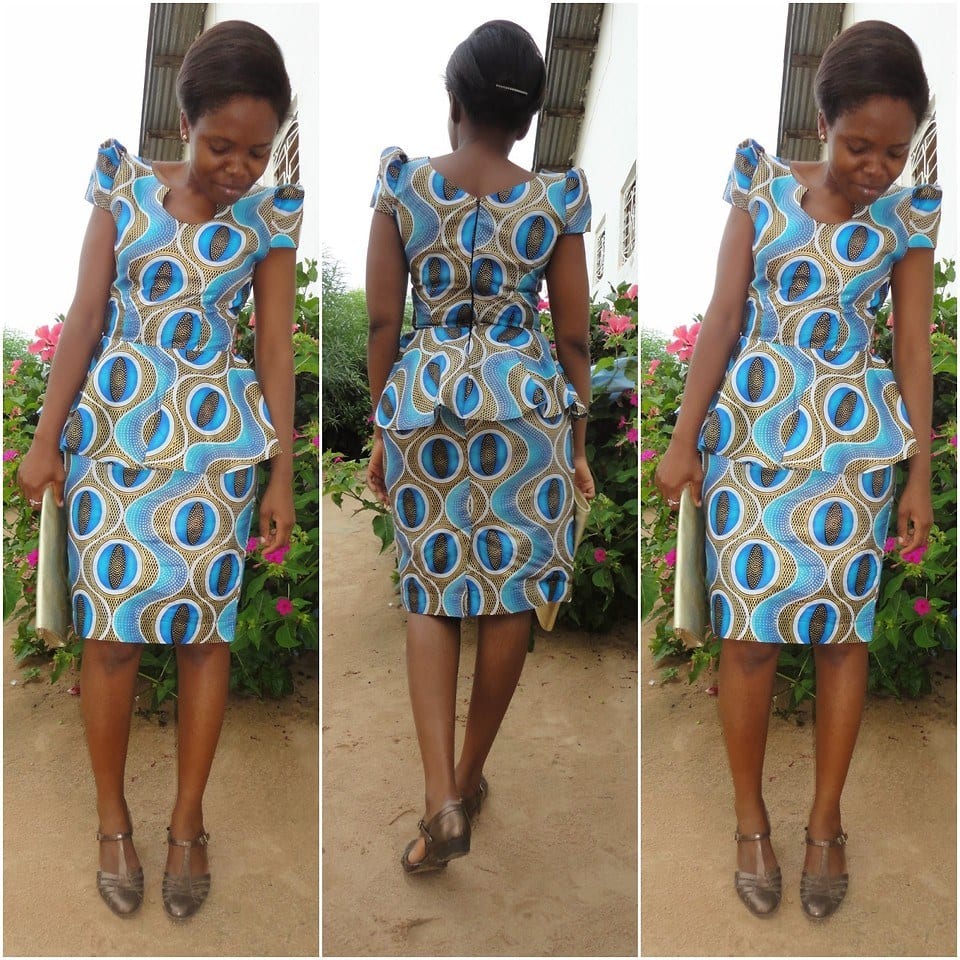 ↓ 6 – A Fancy Style In Kitenge Dressing
A sexy and slender Kitenge design for fancy parties and occasions. The high ponytail hairstyle is a matching pitch.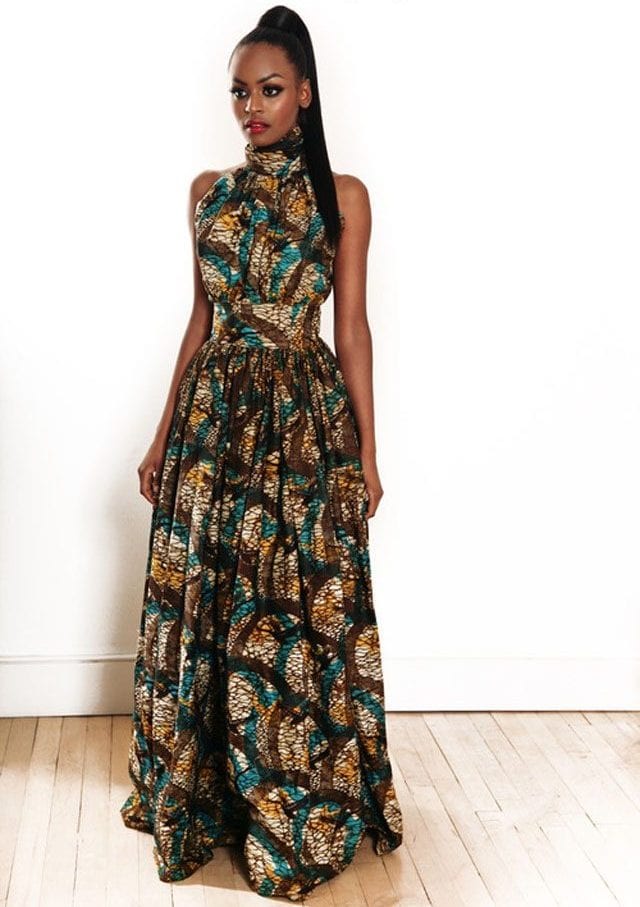 For the hot dressing, hot makeup is mandatory!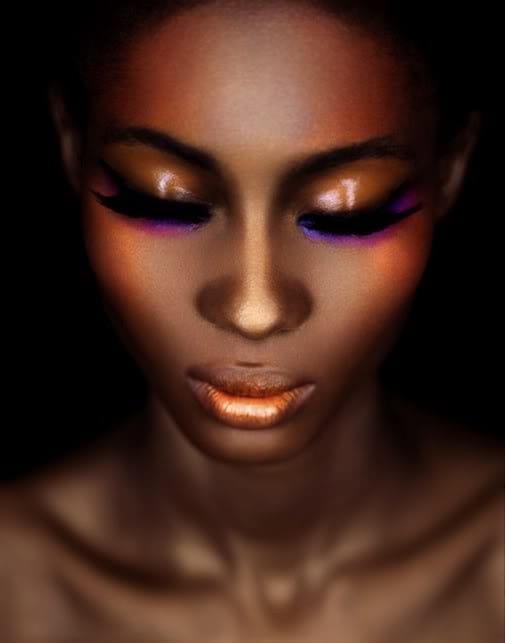 ↓ 5 – Kitenge Printed Skirt for Girls
Some style coming in handy for all the high school teens – Kitenge printed skirt outfits! If you like wearing skirts, then do have a look at Hippie Skirts Outfits.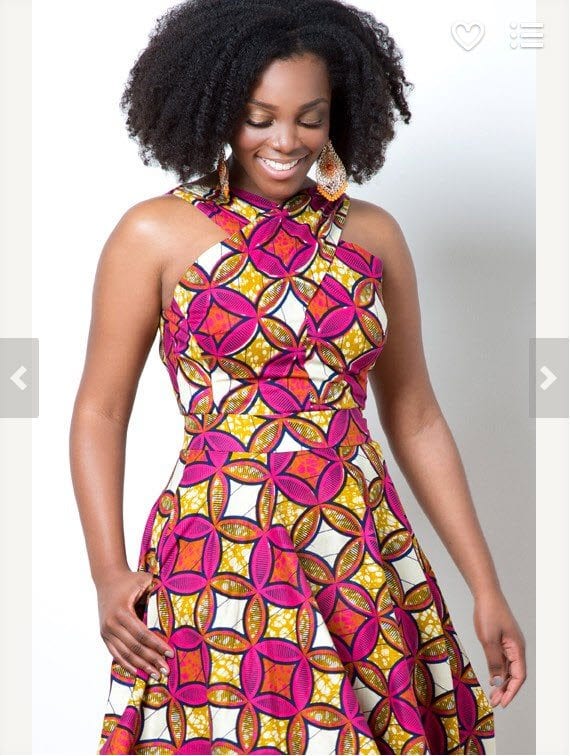 ↓ 4 – Nigerian Kitenge Long Lace Dress
A lace dress like this would be the perfect party outfit or even for attending a wedding function. These dresses have all the glitz and glam of a kitenge, and yet the lace makes it look unique and straightforward.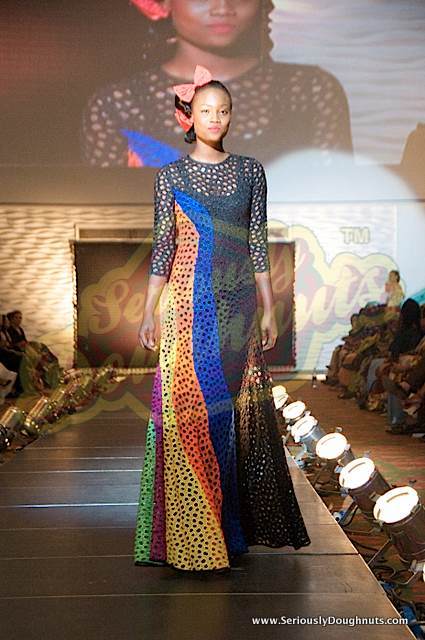 ↓ 3 – A Funky Printed Kitenge Look
Funky and graphic prints are once again a hit this year. You can easily find these prints on kitenges too. However, if you want to wear them for formal occasions or to work, you might need to make some modifications for a more polished look. For example, pair them with other solid colored pieces such as the tights or the cardigan.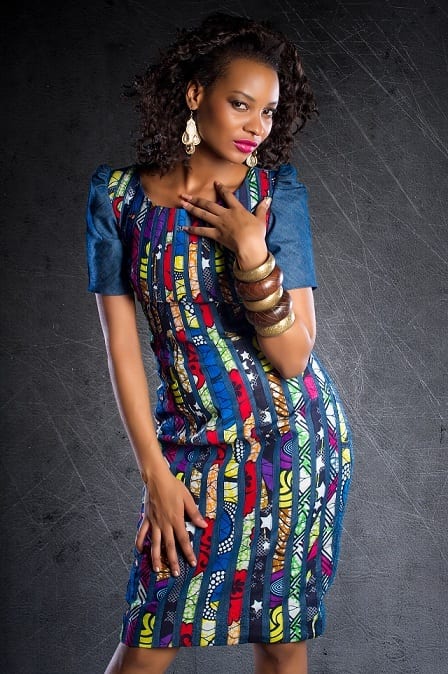 Try this makeup idea for an exciting look.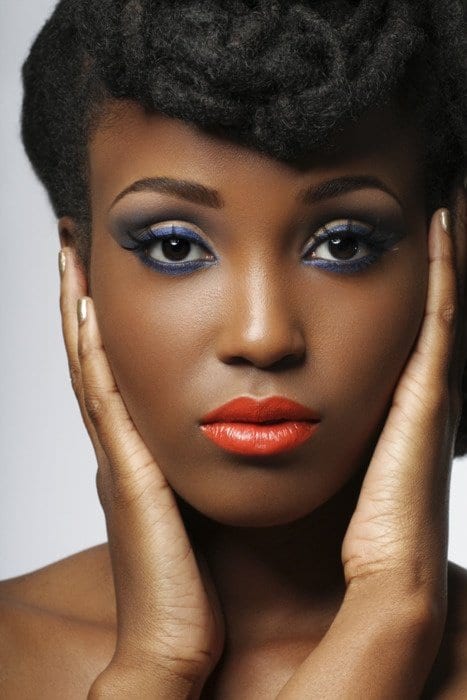 ↓ 2 – Kitenge Fancy Wedding-Wear
Yellow kitenge is one of the best and boldest color to wear this year. And even though it is one of the most daring colors, it surely is not easy to wear. So our tip is to add another color or print with it to tone it down a notch. Find here 14 Chic Ways to Wear Yellow outfits.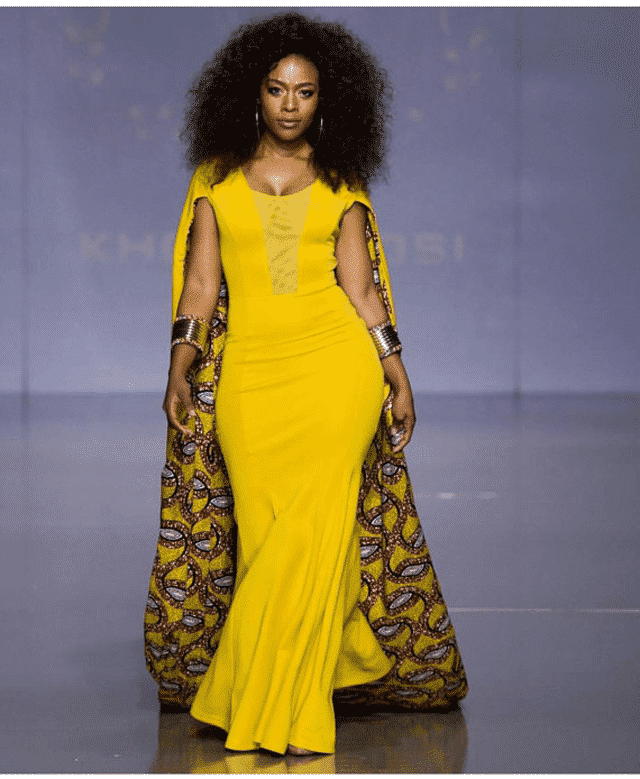 ↓ 1 – Latest Kitenge Dress
Here's a beautiful Kitenge fashion long dress that you can wear both casually and semi-formally.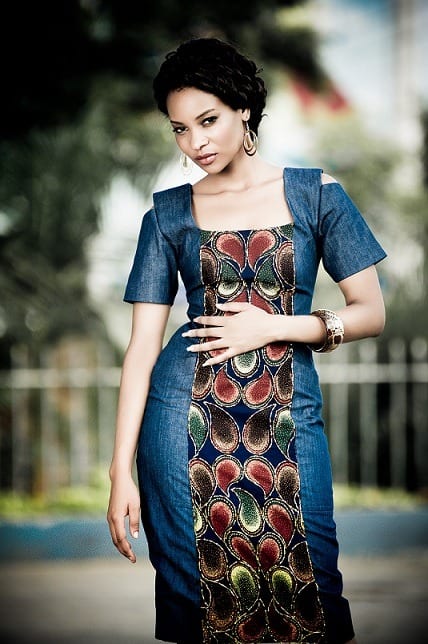 Try gorgeous nude makeup for elegance.
↓ Where To Shop Modern Kitenge Patterned Outfits
Ladies, If you are looking for places where you can find kitenge outfits be it for everyday use, office, festivals, parties, galas, vacations, weddings or any other occasion, then you must visit the online stores that we have listed for you below. We hope that you will find an amazing outfit for yourself at a very reasonable price. Good Luck!