Wedding Kurta Pajama for Men. Kurta Pajama are considered as a traditional dress in India, Pakistan, and many other South Asian Countries. You can wear it on festivals like eid and Diwali and formals occasions like weddings, engagement functions, or religious rituals.
And people wear this because of the love they have for their traditional as well as because of how fashionable and comfortable this ethnic wear is. Kurta pajamas can be worn on any occasion. Embroidered and printed kurtas are an excellent fit for festivities. However, plain kurtas can be worn every day too. As it is a loose-fitting garment, a kurta made of light material is great for everyday wear. You can wear it while chilling out at home or even when you want to go to sleep.
How To Wear Kurta Pajama On Weddings?
There are several ways in which you can style up your kurta pajama outfit. The kurtas are available in a multitude of different fabrics, designs, and almost any color imaginable. Kurtas can be with bands, collars, or round neck. Usually, the Kurtas with a band are considered more formal as compared to the other two. Kurtas are adorned in numerous ways too. There can be embroidery in different ways. Embroidery on the band and cuffs is very popular. But for weddings,, much more adorned and colorful kurtas are preferred and are fashionable.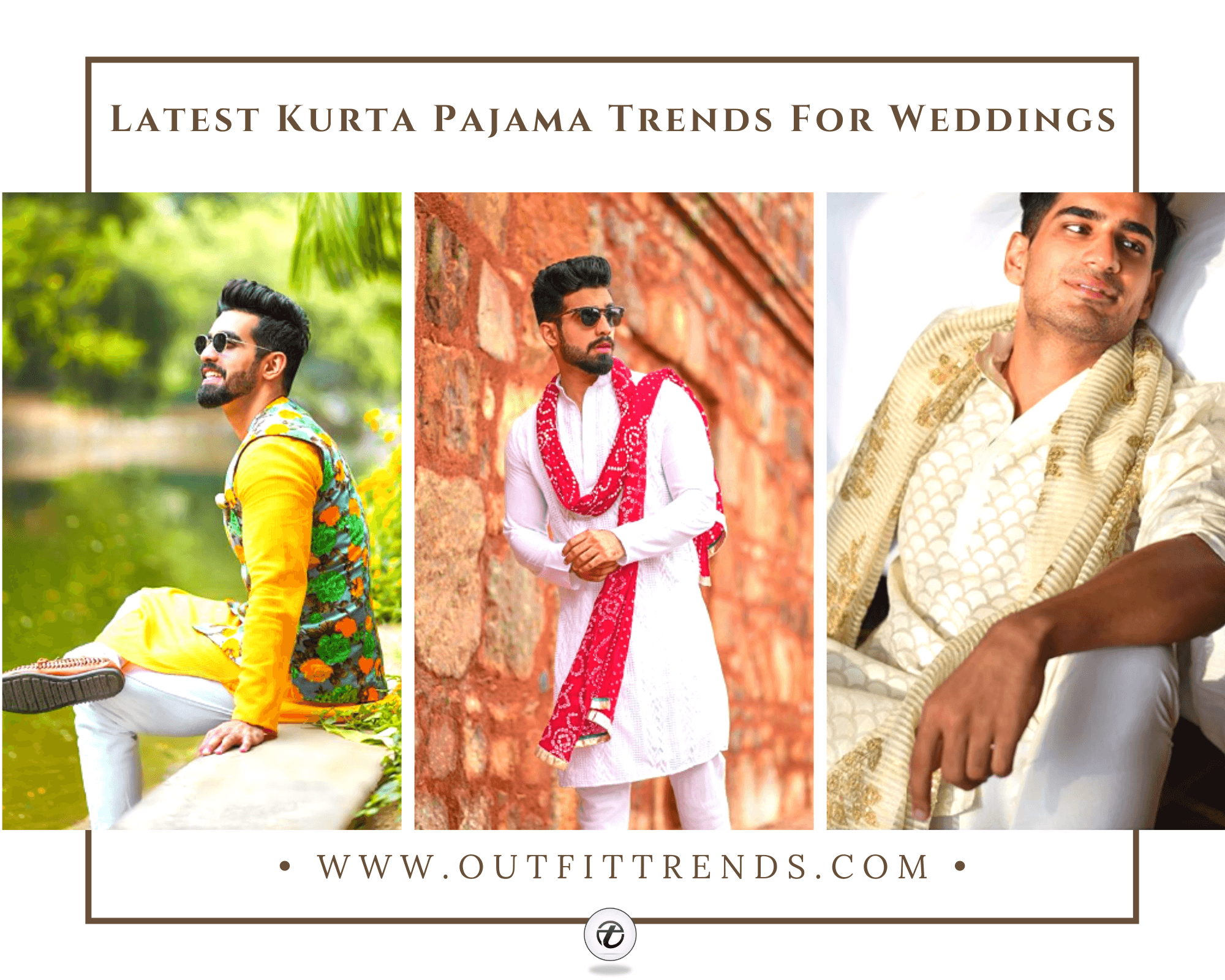 Here are a few tips to keep in mind while wearing kurta pajamas to weddings.
Choose your fabric according to the weather. Cotton and lawn are ideal for summer, and khaddar, Jamawar, etc are good enough to be worn in winters.
If you can't think of any other option, then wear a printed Kurta with white trousers or a white Kurta with printed trousers.
Drape a shawl or dupatta to add more colors to your outfit.
Make your wedding outfit look a little fancy with Jamawar waistcoats.
The best footwear choice with kurta pajama is Khussa or loafers.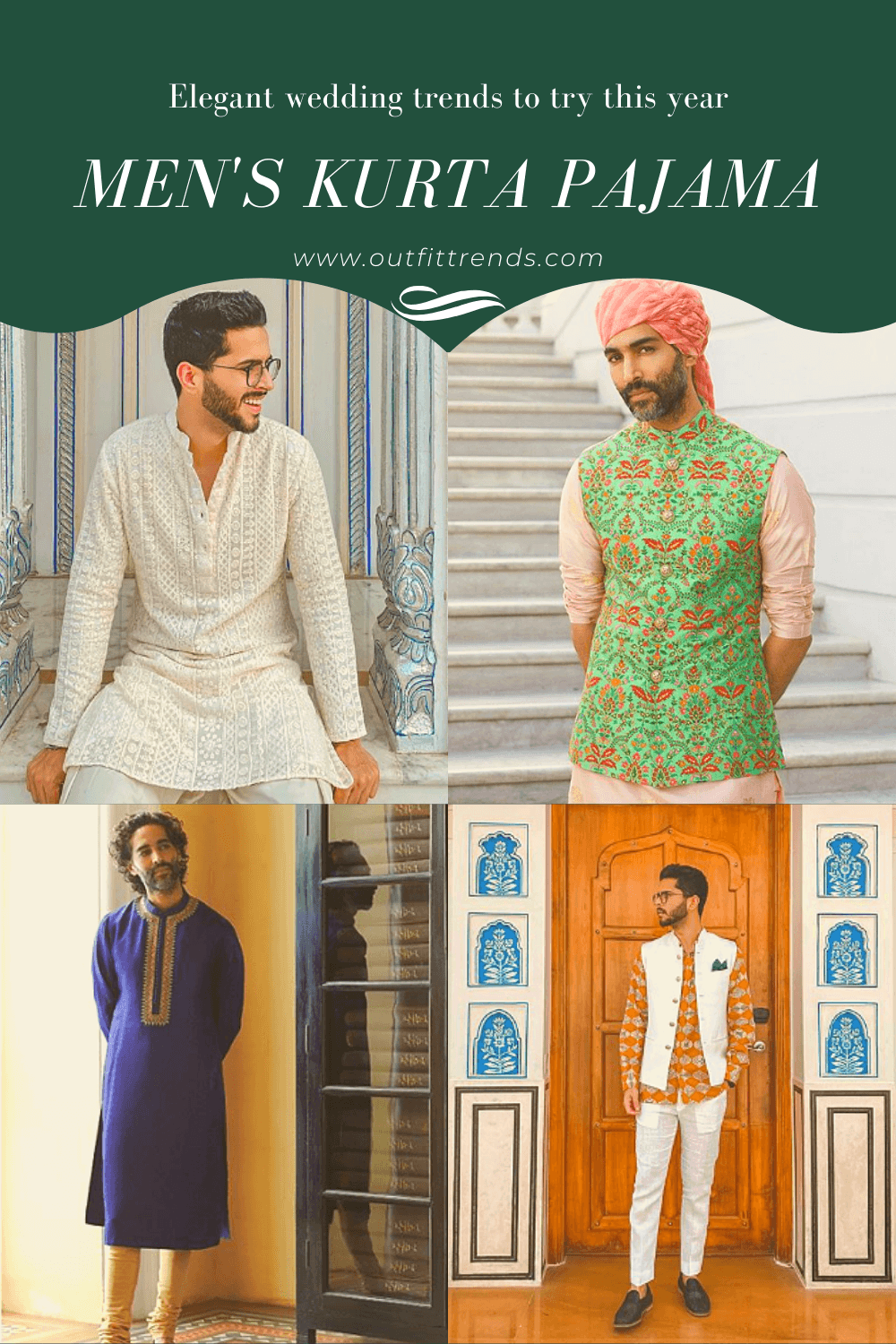 ↓ 25 – Dark Green Kurta And Shawl With White Trouser
Be it your mehndi, or that of a close friend or family member, this is the absolute outfit that you need to wear. Get yourself a dark emerald green plain Kurta with a ban neck and full sleeves, pair it up with wide white legged trousers.
Along with this outfit drape, a shawl in green color with light embroidery on the borders. And dance hard as these events are all about enjoying yourself. You can finish off your look with sophisticated loafers and minimal accessories like a ring or a watch.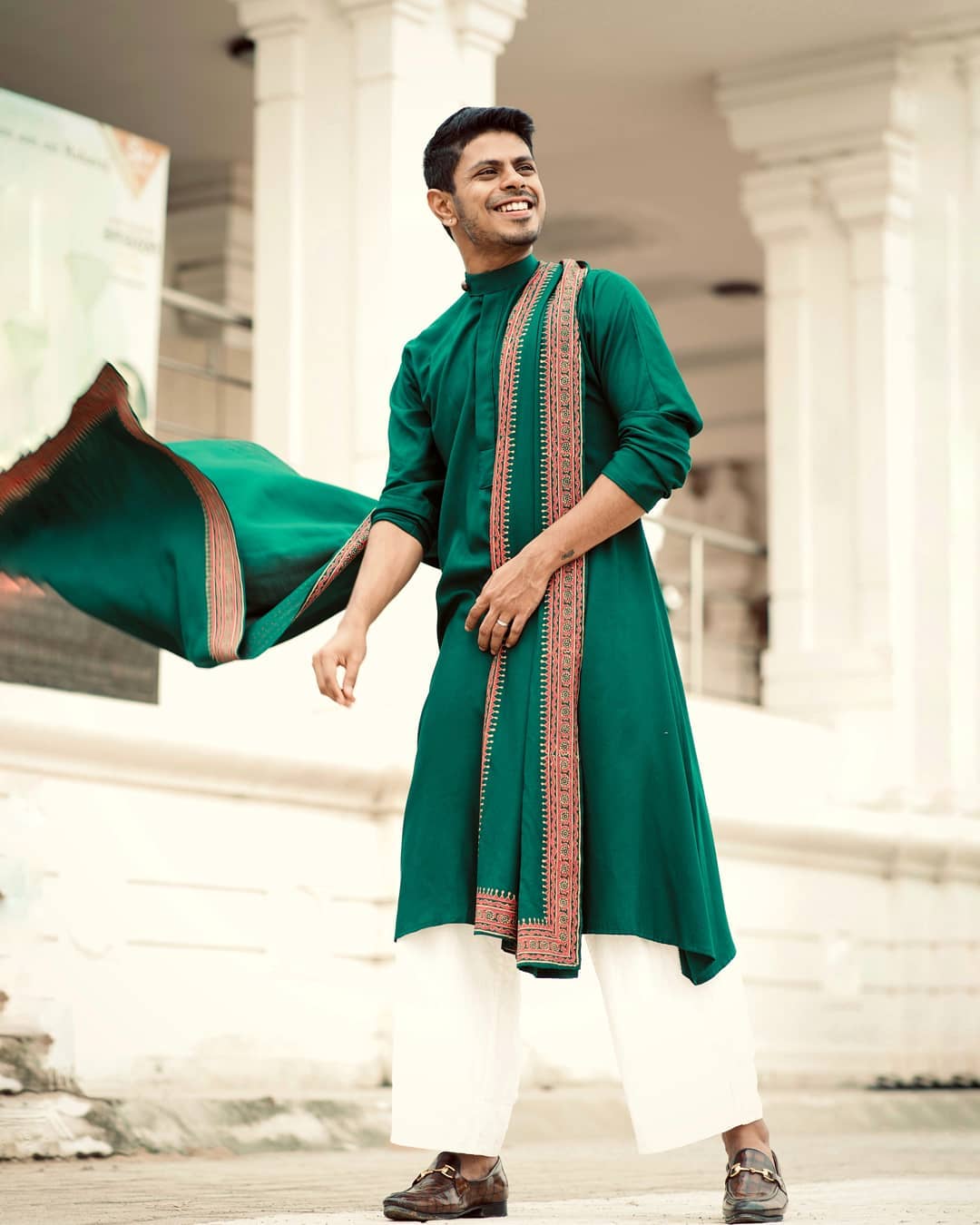 ↓ 24 – How To Wear Red Embroidered Kurta On Wedding
Not everyone likes wearing a simple and solid outfit when it comes to events, especially engagements and weddings, etc. If you are one of those men who want something vibrant and energetic on their wedding day, then this ensemble is surely for you.
Get yourself a well fitted maroon Kurta with embroidery all over it that has a banned collar with button detailing. Pair it up with a black churidar pajama and wear a vibrant embroidered shawl along with this outfit. Polish off your look with black khussas. This attire is ideal for your main wedding day. It is an ideal choice for winter weddings when you can rock this charming look in the day time as well as night time.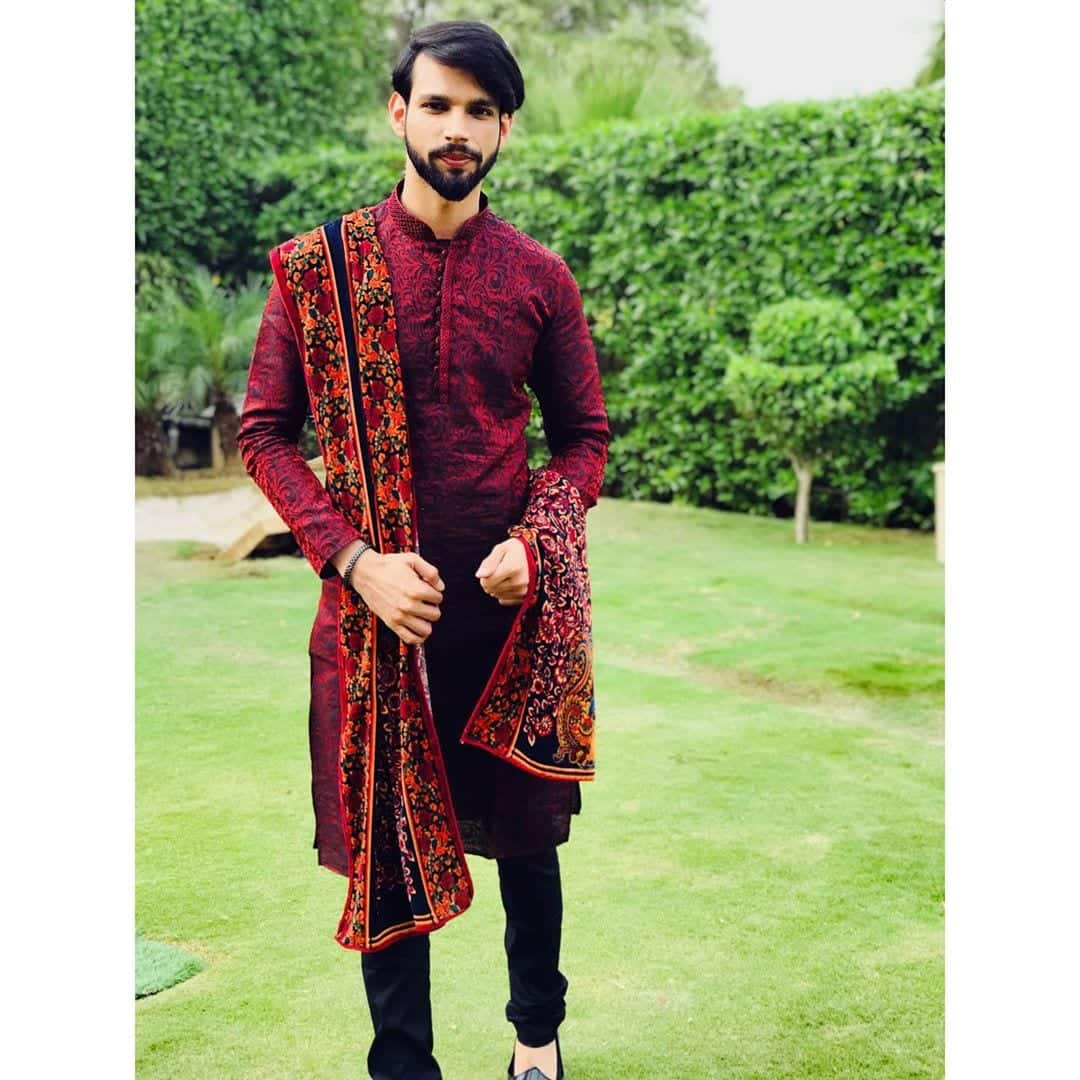 ↓ 23 – Yellow Embroidered Kurta Pajama Outfit
People in Asia do not very much like summer weddings as it gets way too hot and people can't dress up in their fancy and traditional attires. But don't worry, you still can look amazing, irrespective of the weather. We recommend you go easy on the colors and opt for yellow, beige, green, and blue shades. Along with that, choose a breathable fabric like lawn and cotton.
So guys, have a look at this enthralling yellow embroidered Kurta with banned collar and cute button detailing. Wear it along with a white cotton trouser and brush off your look with white khussa. Accessorize your outfit with shades and a watch. This is the perfect choice for day time events as well as functions of sangeet, Dholki, and Mehendi. Turn the music loud and break the dance floor!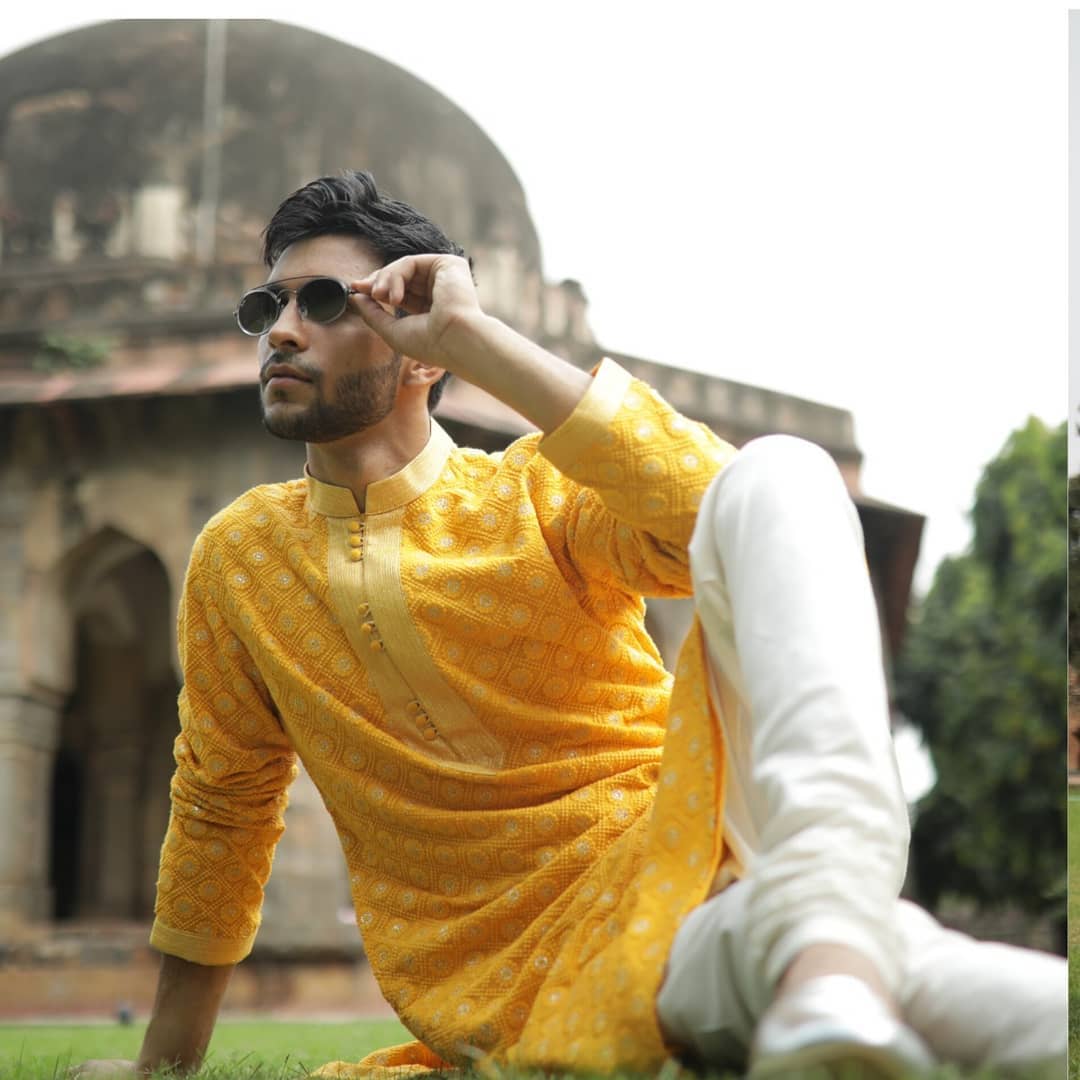 ↓ 22 – How To Wear A White Kurta To Wedding
White Kurtas are basic when it comes to men's wardrobes. You must have them in as many fabrics and materials as possible. Be it a winter or summer wedding, just take out your white kurtas and pair them up with a colorful Churidaar pajama of silk or Jamawar.
Look for yourself how great this white Kurta looks with blue silk pajama, especially when paired with a blue waistcoat of Jamawar with the silver lining. Along with it, wear blue Khussa and accessorize with the help of chains, rings, and a watch. It is not recommended for grooms on their main wedding day as it is a little too subtle, but if you are a guest and headed to attend someone's wedding, then this is surely a great pick.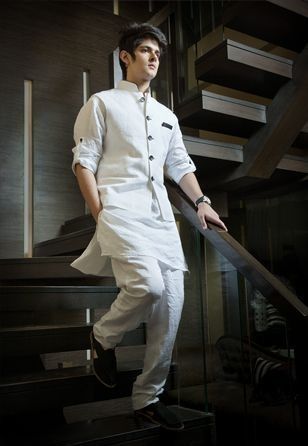 ↓ 21 – White Sophisticated Kurta For Weddings
Why not impress your girl once again before she is officially all yours? Guys, on your wedding day, go for elegance, charm, and sophistication. Wear a White Kurta with elegant embroidery along with white pajama and throw a white shawl over it. Nothing will suit better than beige Khussas, so that's what you should wear. Fix your hair and beard and put on the watch she gifted you or your engagement ring. You are all set to bring the queen of your heart to your home today.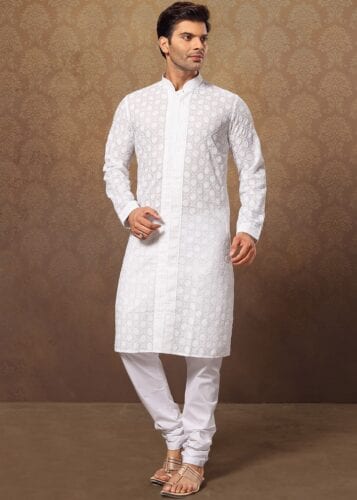 via
↓ 20 – Metallic Kurta Pajama For Weddings
No one minds wearing an outfit that is unique, stylish, and enchanting. Guys here is a great idea that can help you turn everyone's heads. Wear a greyish-metallic Kurta with a round collared neck with straight pants and pair it up with a long floral printed coat. To finish off your look, we recommend you wear loafers. It is a smart choice for your reception day without any doubt.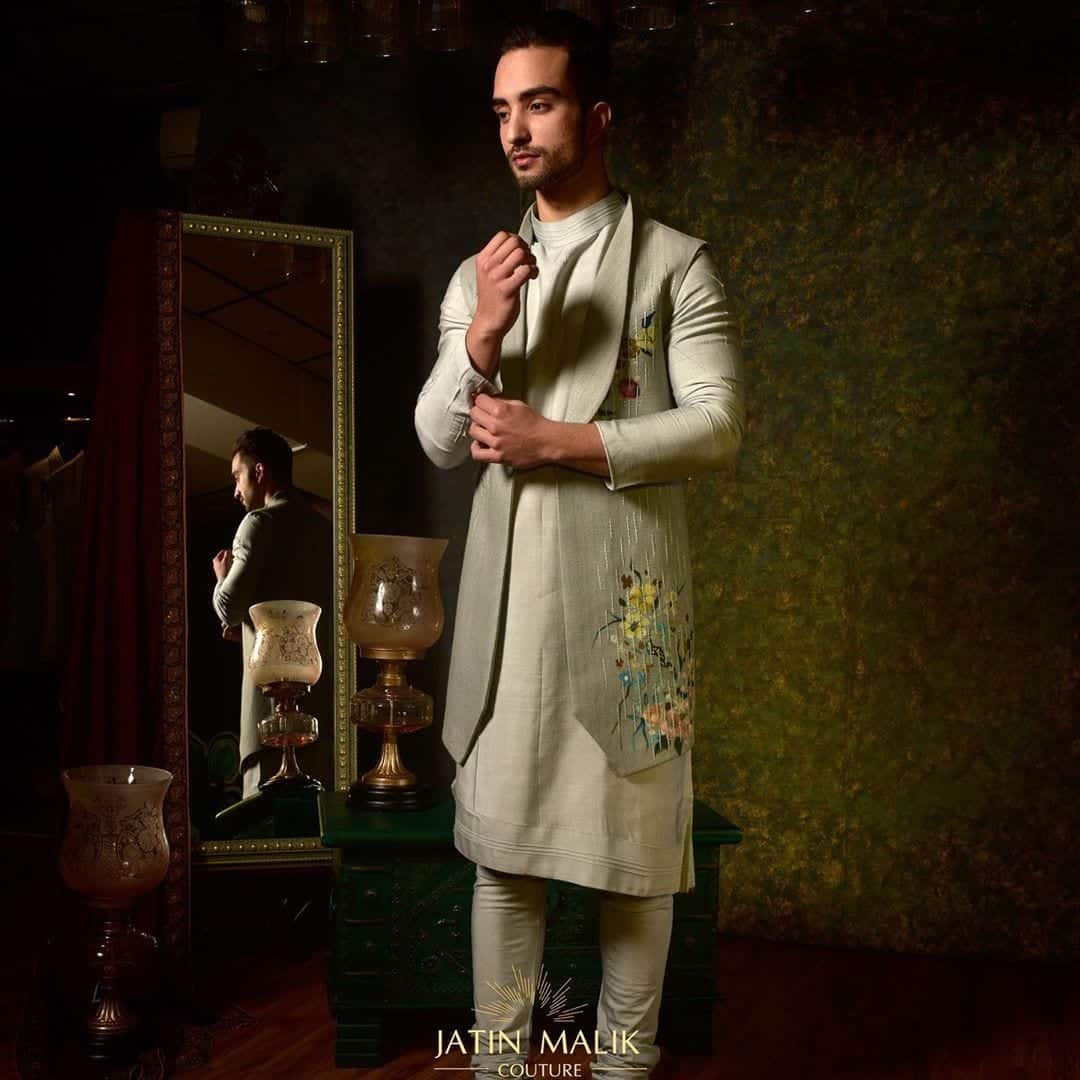 ↓ 19 – Absolute Mehendi Outfit
Mehndis are the most favourite wedding event for most of the people in India as well as Pakistan. People prefer wearing outfits that are bold, loud, vibrant, and energetic. So, for all of you, this is a great choice. Wear yellow Kurta with white trousers and a brown waistcoat. Accessorize your ensemble with an embroidered shawl, brown loafers, and shades. You are all set for a joyful occasion. You can even go for a floral waistcoat with a yellow kurta if you want to take things up a notch.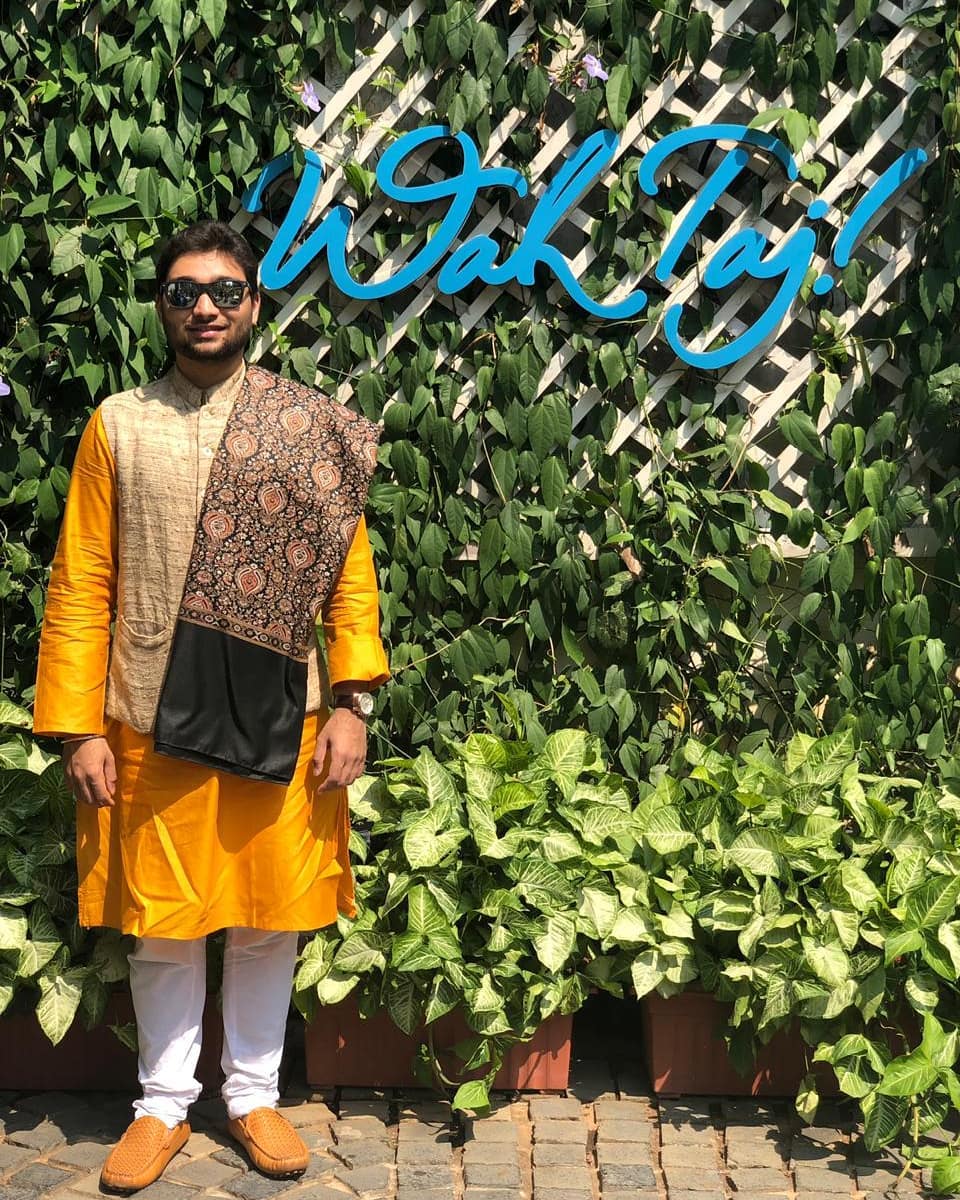 ↓ 18 – Style Kurta Pajama With A Waist Coat
Waistcoat looks very stylish and elegant with a kurta pajama. It will give your kurta a touch of sophistication. Even a plain kurta looks very formal when worn with a nicely fitted waistcoat. Here are 18 Ways to Wear Waistcoat for Classy Look.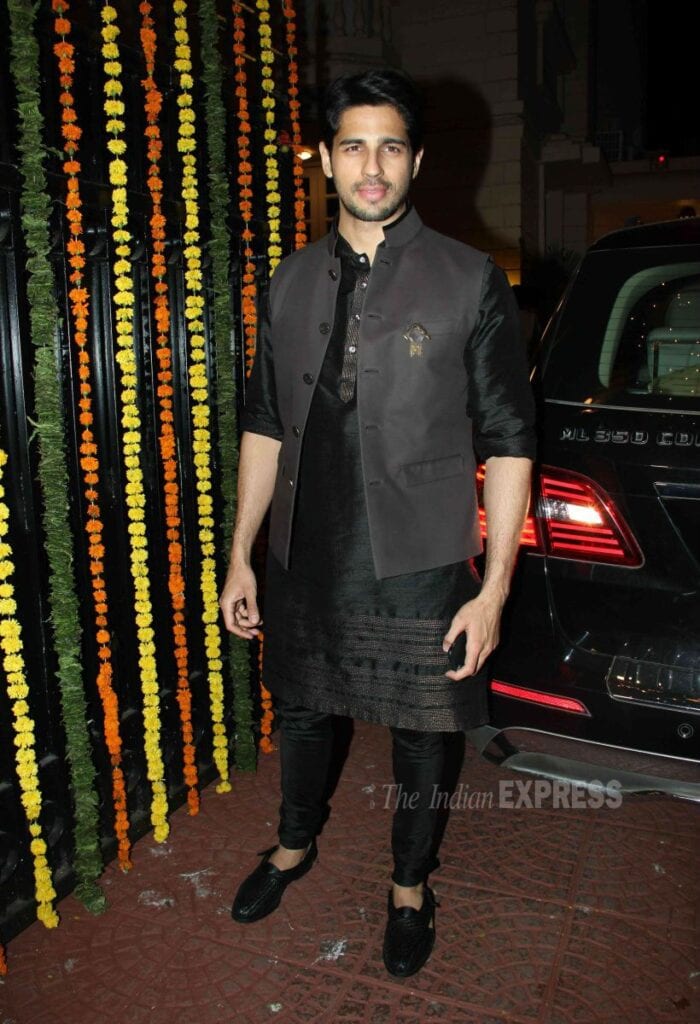 ↓ 17 – Silk Kurta With Straight Black Pajama And Khussa
The soft and shimmering silk fabric is excellent for the wedding season. It will keep you cool while doing all kinds of bhangra dances. The clothing material silk automatically gives elegance to the outfit.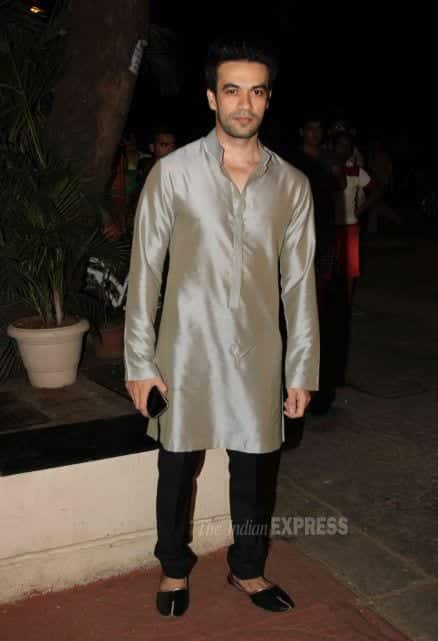 ↓ 16 – Black Kurta With White Pajama Outfit For Men
Black and white is the ultimate combination, as we all know. It is not just kurta pajama. In fact, all attires look great in the shades of black and white. A black kurta with straight white pajama can be worn on any occasion. Anyone can pull off the black and white combination. So if you are in any doubt or are short of time, this combination does not require much time to think. Just wear a black kurta with a white pajama, and you are ready to rock the wedding.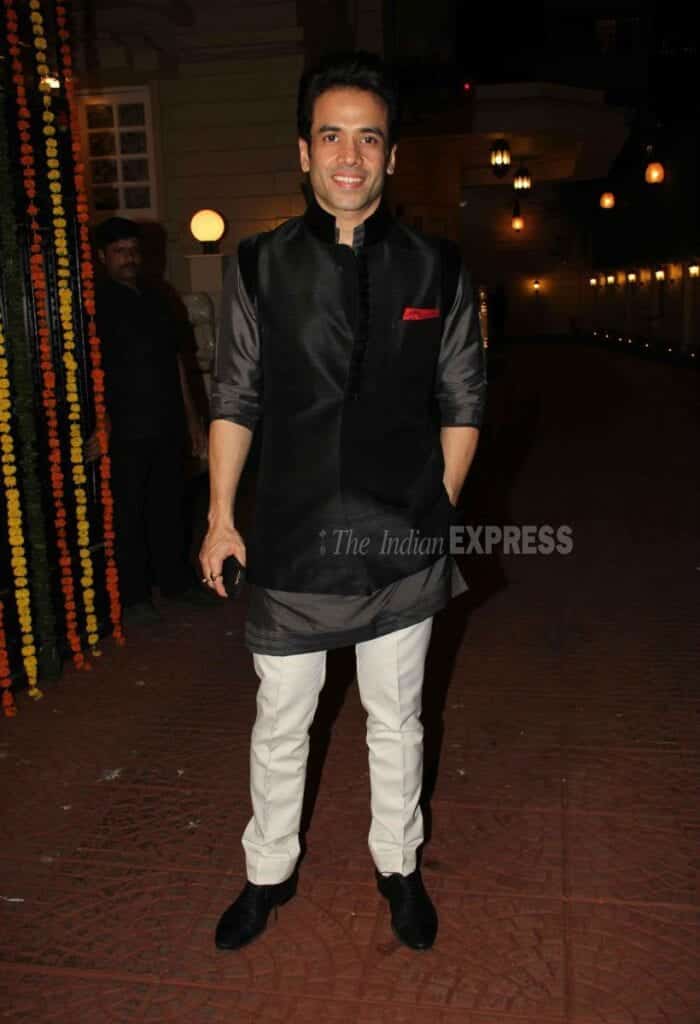 ↓ 15 – Raw Silk Kurta Pajama For The Grooms This Wedding Season
A little red is kind of a must-have in the groom's outfit. When your bride is wearing a traditional red wedding dress, then you can compliment her by having red edges to your kurta. White and red make a great combination, and so does black and red.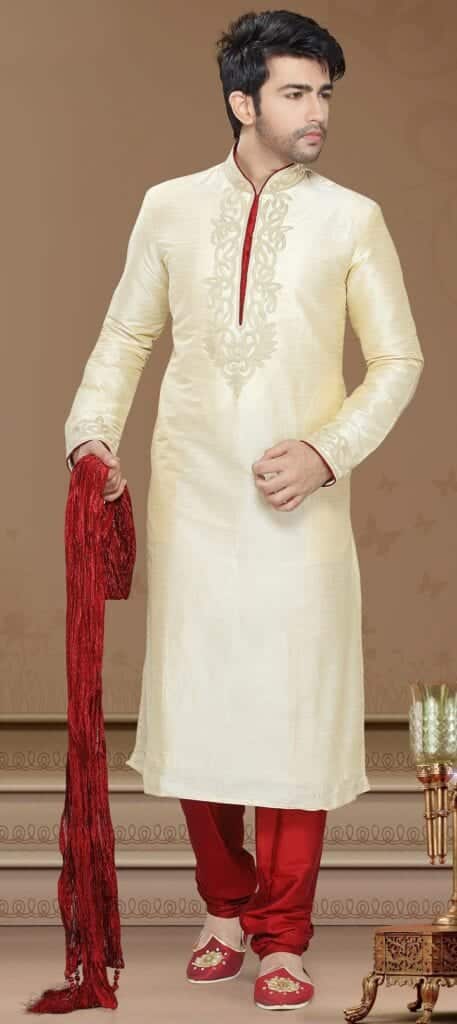 ↓ 14 – Festive Kurta With A Choridaar Pajama For Men
While at home you can wear Cotton and Linen Kurtas, for weddings and festive occasions, fabrics like silk, raw silk and Jamawaar are more popular. There are wedding kurtas designed especially for grooms with intricate patterns of different types of thread works done all over it.
Kurta pajama is not only popular for the groom, but all the groom's friends and men in the family can also wear a stylish kurta. On the pre-wedding events, also like haldi, mehndi, Dholki, etc. you will see men in colorful kurtas enjoying all the wedding madness. Do check out the 15 Latest Men's Eid Shalwar kameez Designs for This Eid.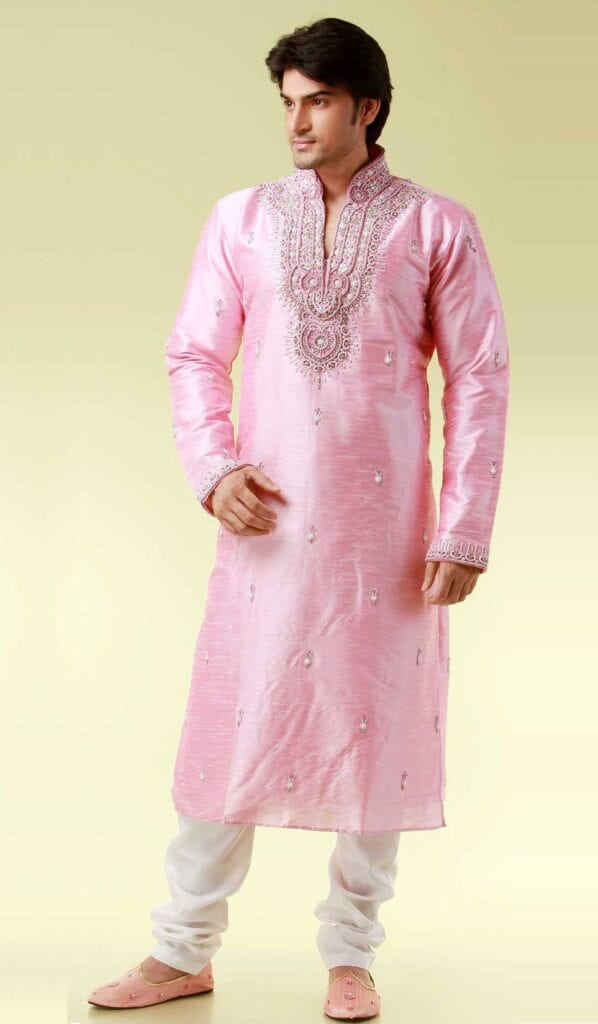 ↓ 13 – Embroidered Kurta With Churidar Pajama And A Stole
Intricate designs of embroidery can make any kurta look royal. So if you have an exceptional wedding planned, get a kurta that has a beautiful embroidery design. Dark colors with gold embroidery look cool. Red and gold, orange and gold, purple, and gold are all good wedding combinations.
On light colors, silver or white embroidery looks good.
Black is such a color that gold, silver, and white, all color embroidery, look good with it.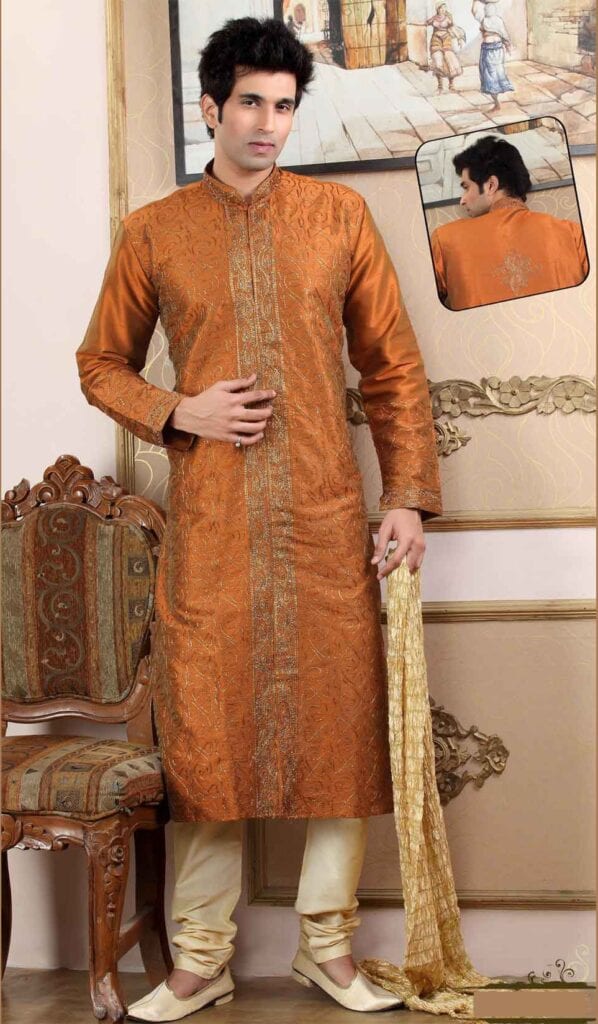 ↓ 12 – Shoes To Style Up The Wedding Kurta Pajama Look
Many kinds of shoes can be worn with kurtas. Of course, at a wedding, khussas are the first choice. They are festive and give the kurta an excellent look. Here are 12 Stylish Groom Mehndi Dresses for This Season.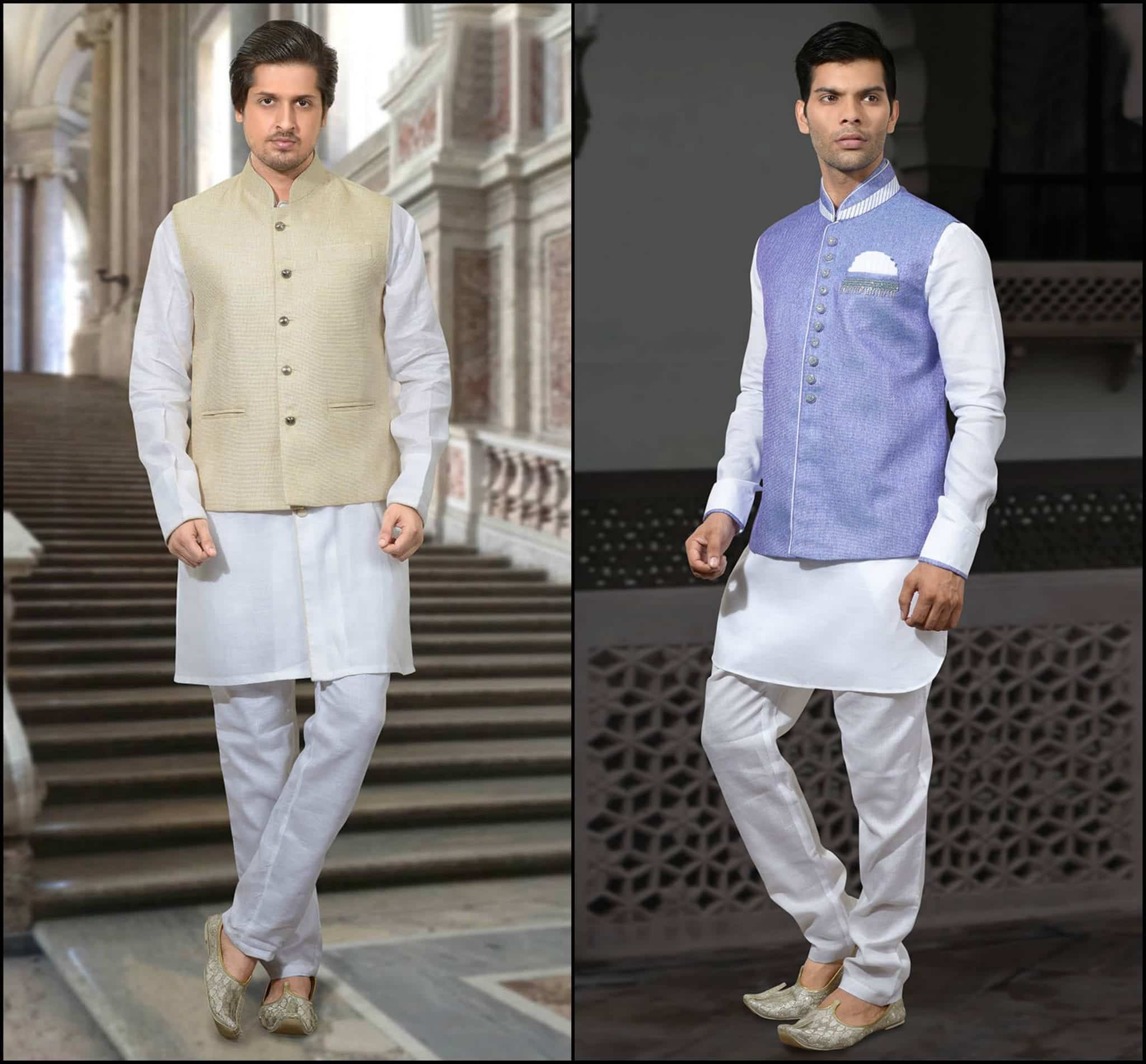 ↓ 11 – Bright Colored Kurta With Straight White Pajama
Although it is a traditional dress, there have been many innovations and embellishments that can be done with the kurta to make it different and unique from the rest. Styling a kurta with a turban, waistcoat, stoles, shawls, or colorful dupattas are a norm at the weddings.
You can wear a matching khussa to go with your kurta. A waistcoat will make your loose fitted kurta look stylish, and a shawl will make an everyday kurta look classy. Long kurtas and short kurtas are both worn these days. If you are tall, you can wear both short and long kurtas, and if you are short, you should wear a medium length kurta. Kurta can be worn by people of all the heights and physiques.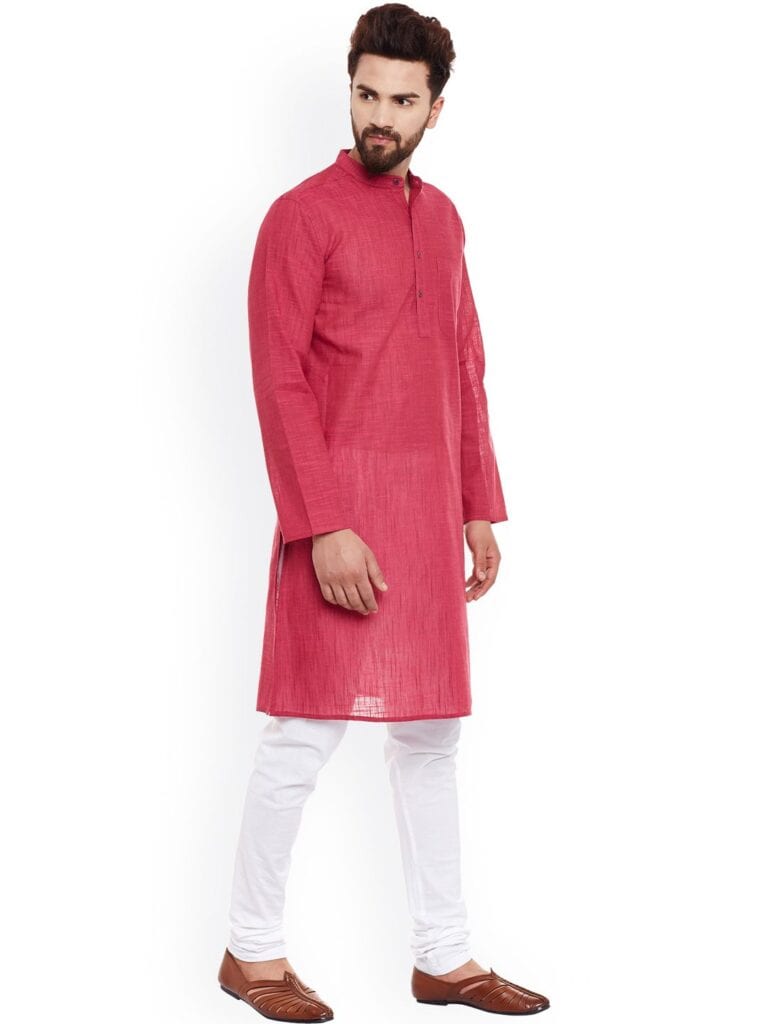 via
↓ 10 – All White Pathani Kurta Outfit With Traditional Indian Embroidery
All white is another combination like the black and white that never fails. Surprisingly it is good for all occasions too. For example, you can wear a plain white kurta pajama for funerals and embellished and embroidered ones for weddings and happy occasions like Eid and Diwali.
It looks good on all complexions and heights. It is the right color for men who are overweight too because it makes then look slimmer.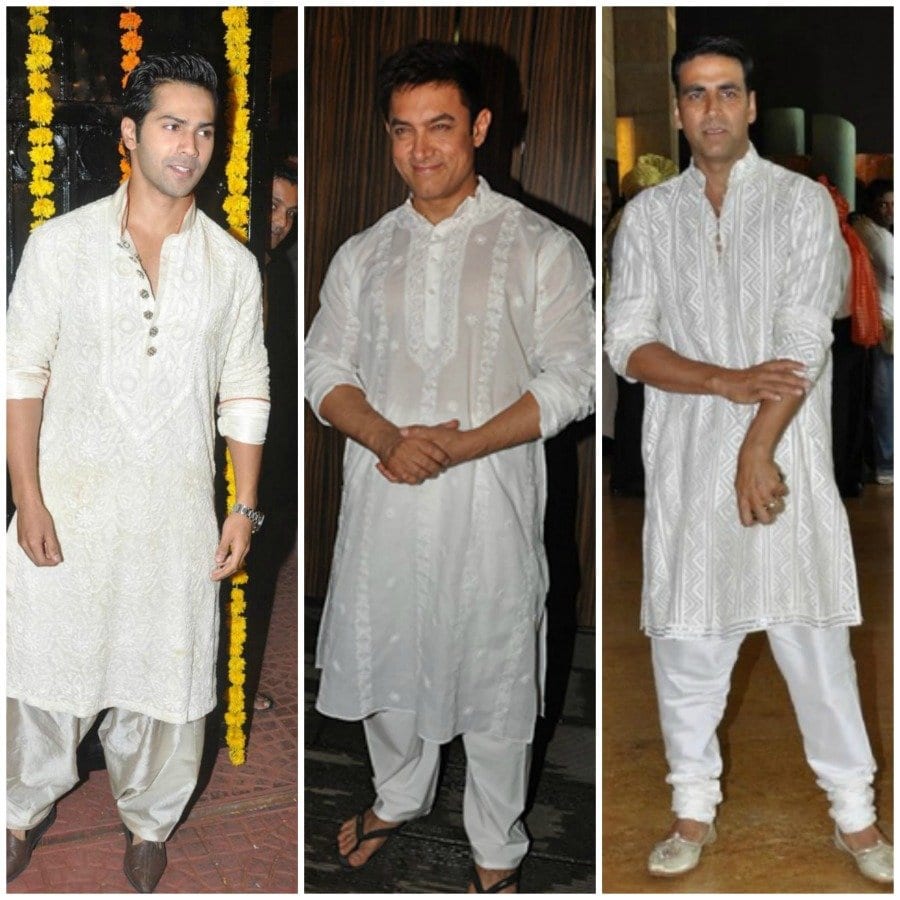 via
↓ 9 – Short Kurta With Straight Pajama And A Jacket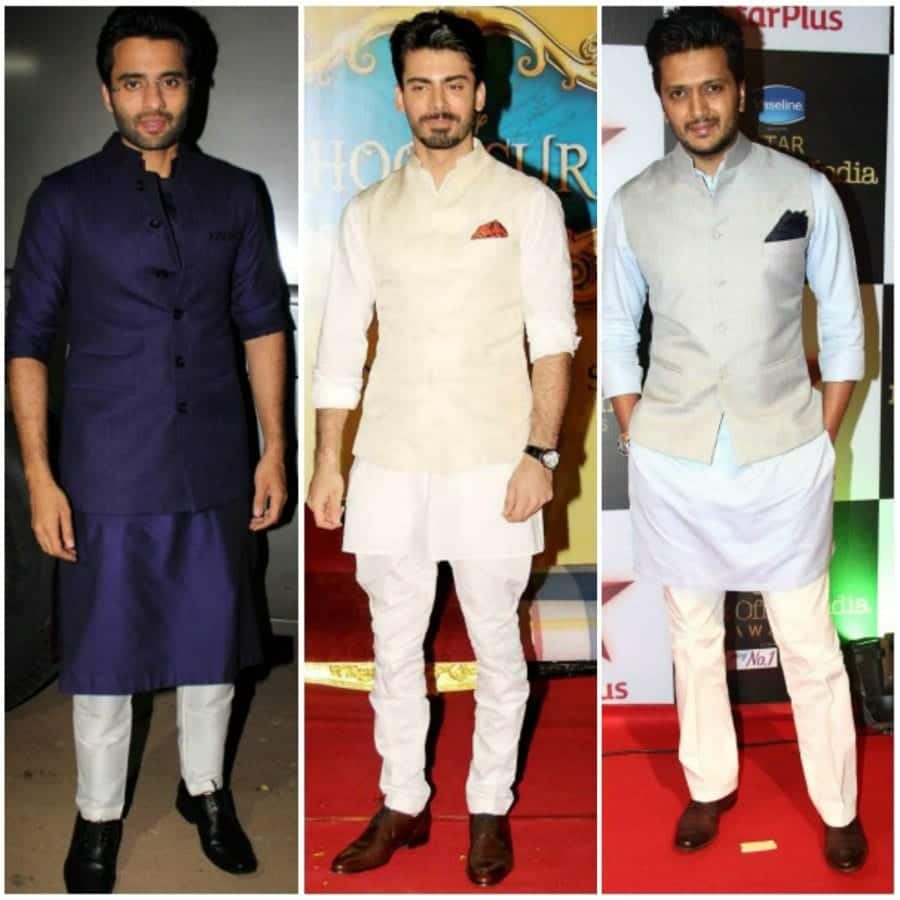 via
↓ 8 – Mustard Colored Kurta For Haldi Or Mehndi Wedding Function
For the Winter season, you can easily layer your kurta with a coat, here are the Latest Shalwar Kameez with Coat Style Combinations For Men.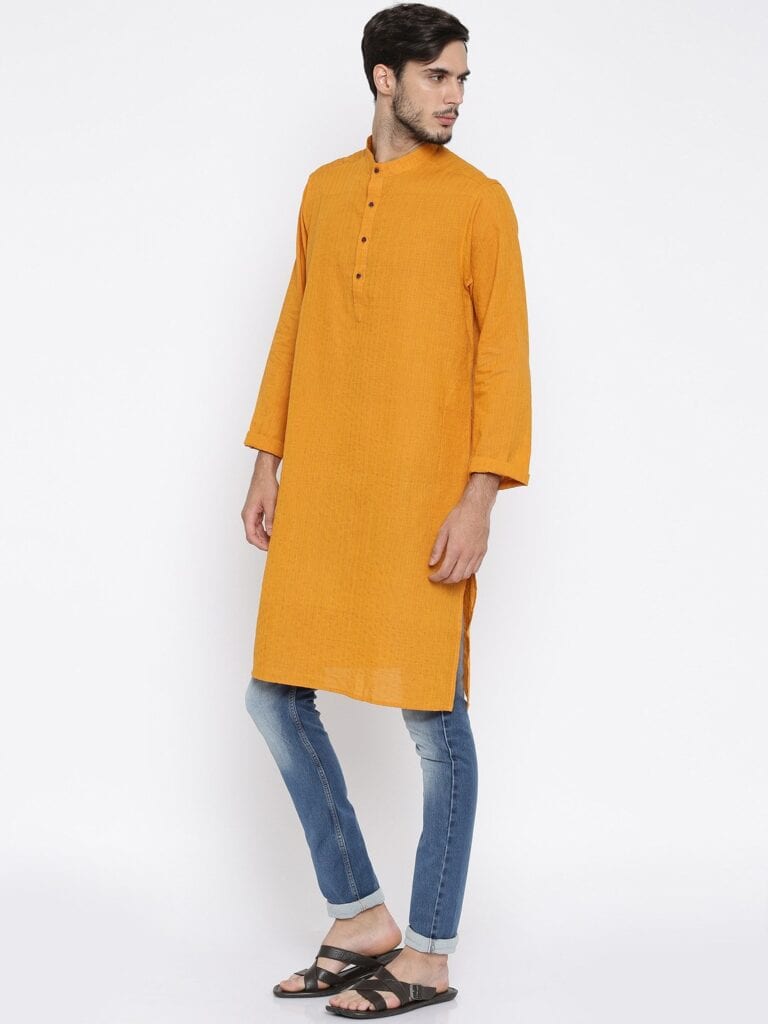 via
↓ 7 – Kurta With Shoulder Tabs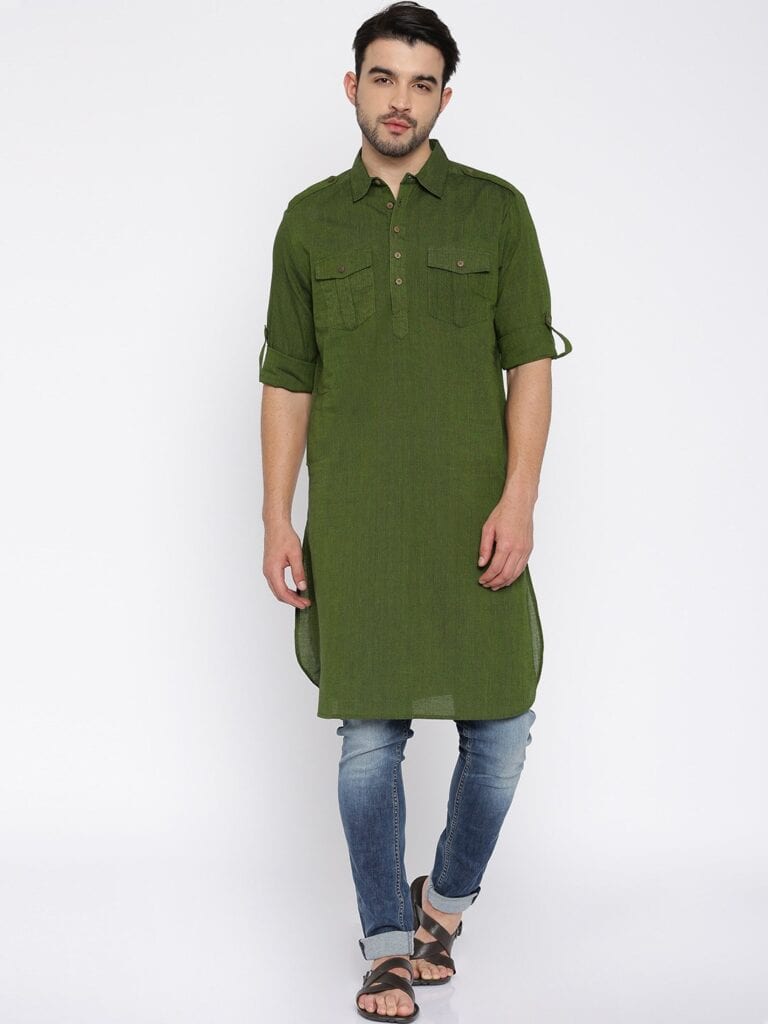 via
↓ 6 – A-Line Kurta With Pajama
Create a wedding look that takes you back to the Mughal era with this Jamawar A-line Kurta with gold churidar pajama and a navy blue waistcoat.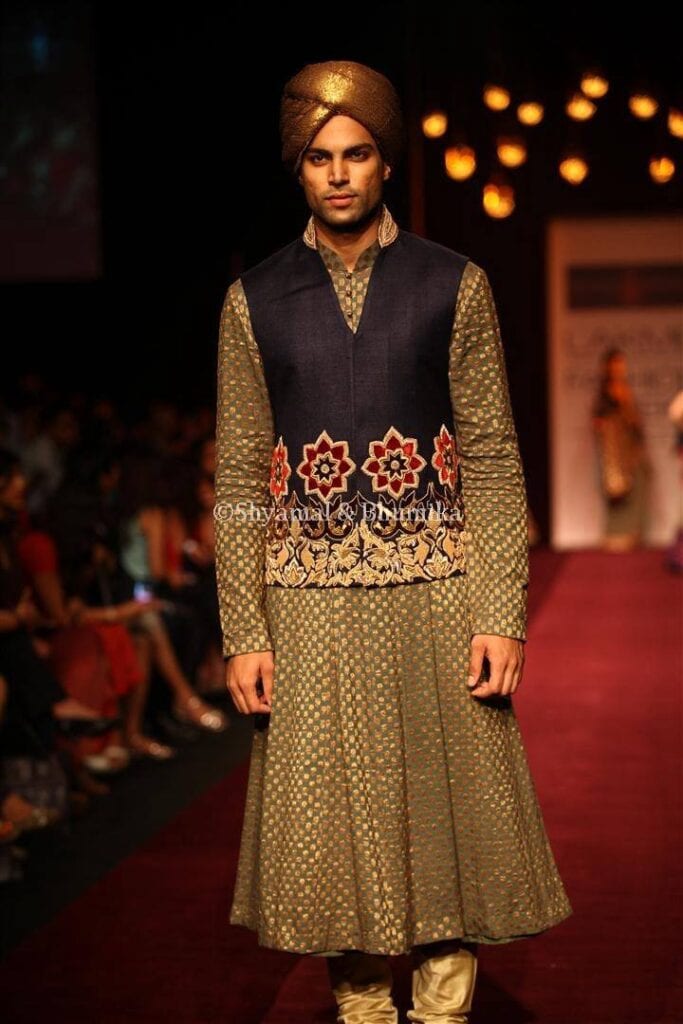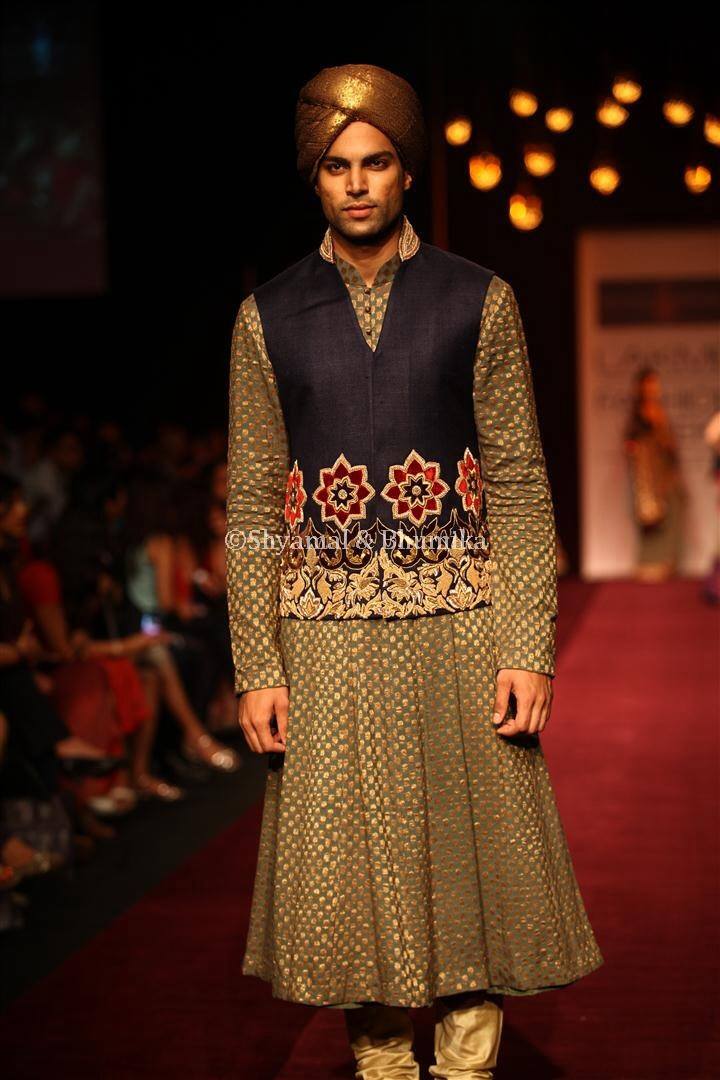 ↓ 5 – Printed Kurta For The Wedding Outfit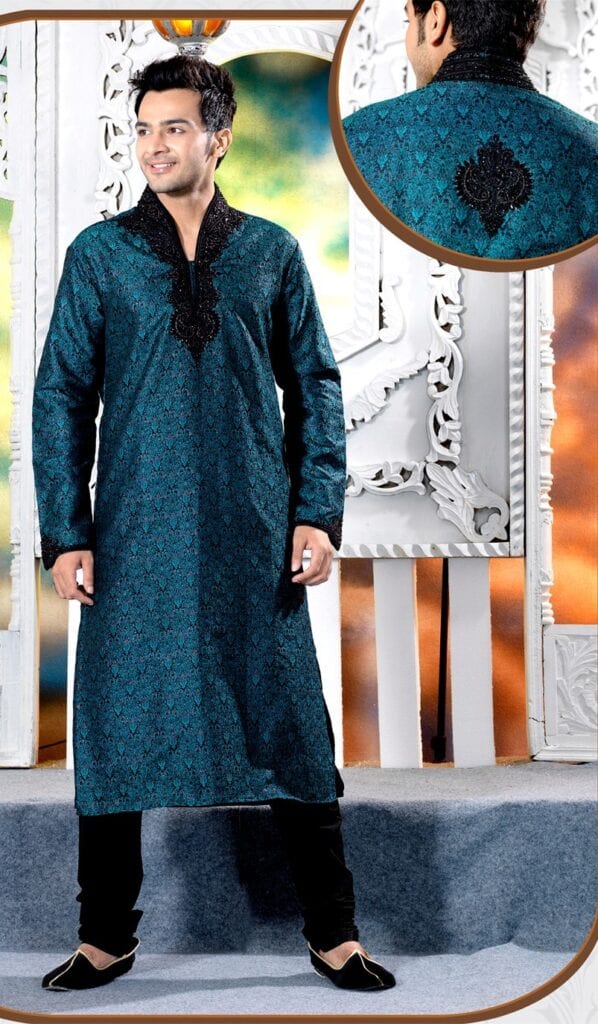 ↓ 4 – Jamawaar Kurta Pajama
Jamawaar is the fabric of festivity, so when you wear Jamawaar, it means that you are dressed for a formal event. Beards look great with eastern kurta attires, so here are some of the best Beard Styles for Asian Men.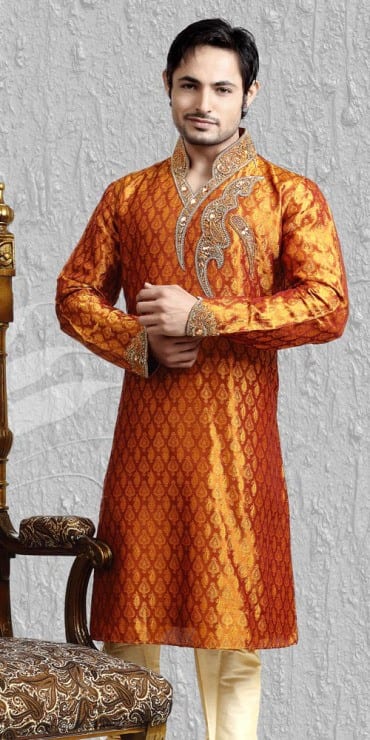 ↓ 3 – Different Hair Styles With Kurta Pajama Outfits For Men
Short hair looks good with Kurtas. In short hairstyles, you can choose any to got with a kurta.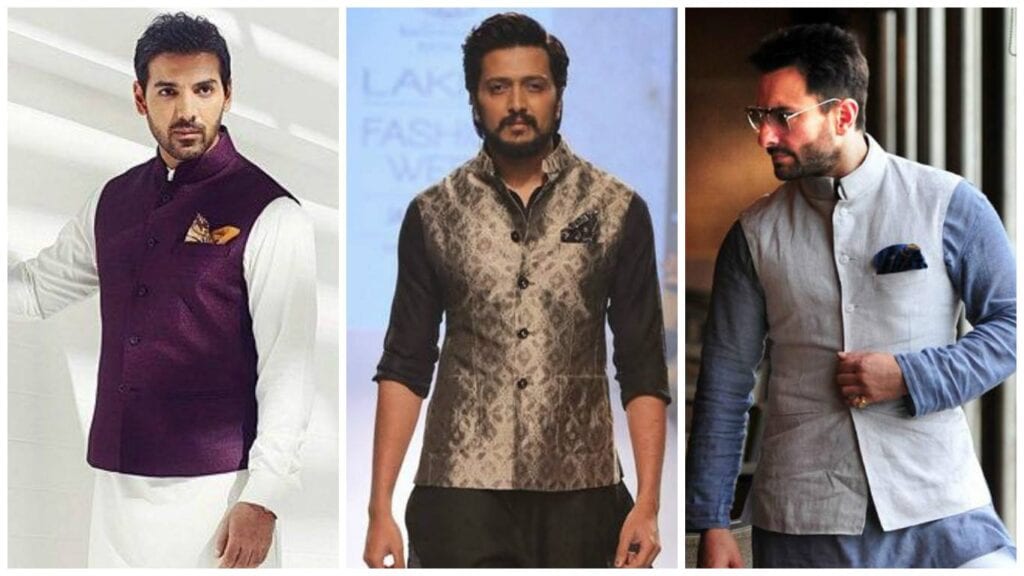 ↓ 2 – Gold Colored Kurta
This color is comparatively new for men but it definitely looks great at weddings because of its striking and eye-catching texture. It's best to pair golden kurtas with black pajamas instead of white.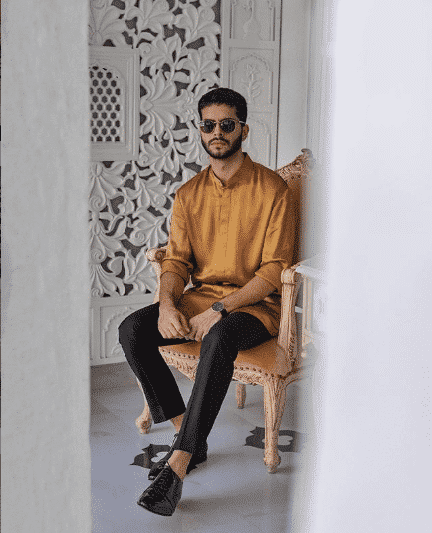 ↓ 1 – Wear Pastel Colored Kurta For Day Weddings