Beach Outfit Ideas for Teenage Girls. Going to beach with a classy get-up is never easy and very often you are absolutely stuck with deciding over a suitable beach outfit. But no longer, do you have to deal with this hassle – as we are going to solve this exhausting experience once and for all. Below are some unique beach outfit trends and ideas including some celebrity inspired hairstyles, outfits and other fashion elements. So, have a prolonged look.
What to Wear to the Beach for Young Girls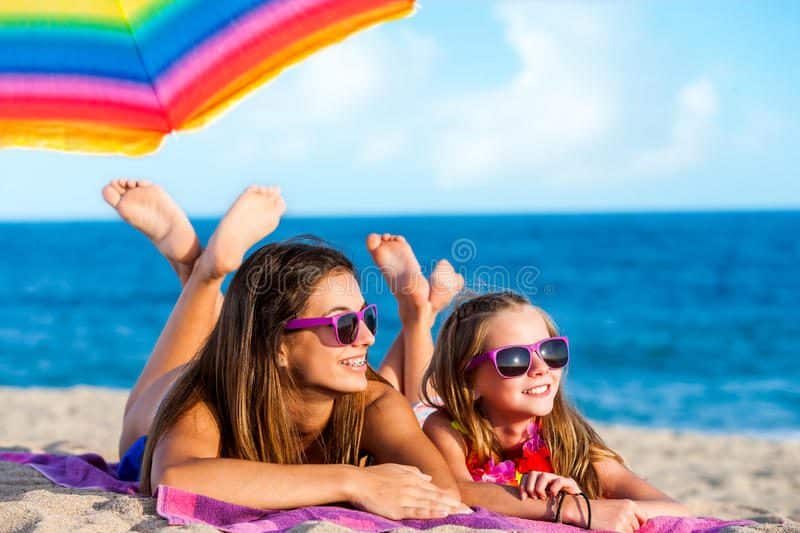 #10 – Prettiest Summer Beach Swag
Not so hard to look absolutely pretty and appealing on a hot summer day – by some of these catchiest beach outfit elements. The make-up too has its perks on a hot summer day.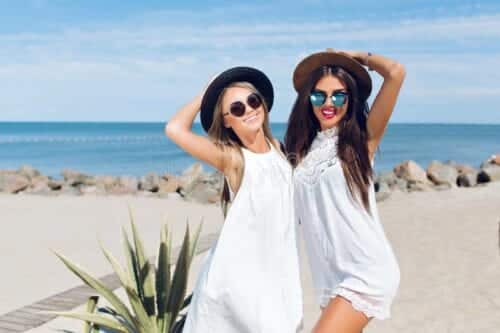 #9 – Red Hot Beach Style
A bit of Taylor and a bit of hotness. With the best haircut Taylor has ever adapted, her fierce lip color, her printed sneakers and a vintage swift inspired locket is all we need for a flawless and memorable beach day.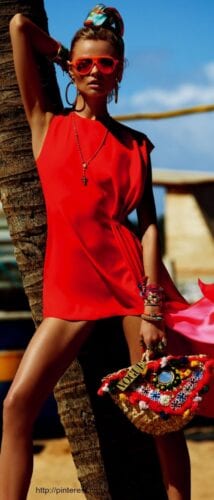 #8 – Diva Beach Style
Long dresses are always diva-like and we cannot agree more to that. The stunning hot pink long beach dress and the capturing green shades are what makes beaches the most perfect spots for swag.
#7 – Beach Hairstyle
Who knew beach outfits could be equally decent and just as classy as a gown or a suite? But it is, and it is possible to look utterly decent with these unique combos of Long dress outfit.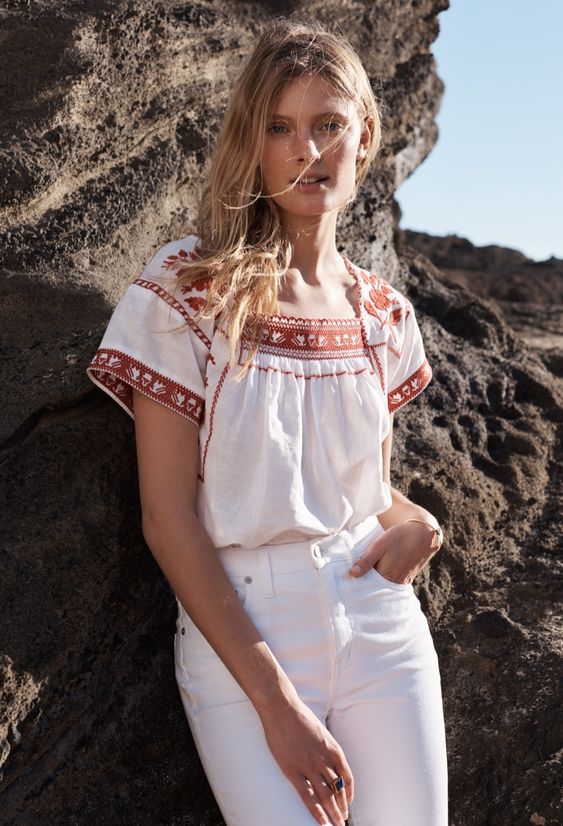 #6 – Typical Bohemian Beach Get-up
Bohemian culture and beach styles go hand in hand and we agree to it big time. This classic, born for beach – pure Bohemian get-up and some cool jewelry items associated with Bohemian trends makes it the best beach outfit so far.

#5 – Light and Cute Beach Cutoffs
This simplistic and lightly printed beach outfits makes it ideal for those who cherish sober fashion. Plus the legendary Swift and one of her amazing hairdos makes it all so good and stunning.
#4 – Sassy Beach Jeans Outfit
Selena's sassy hairdo and the jeans outfit makes the get-up perfect for good weather beach day trips. Plus, some eye make-up ideas and black nail paint will make you swoon over this, which will last long.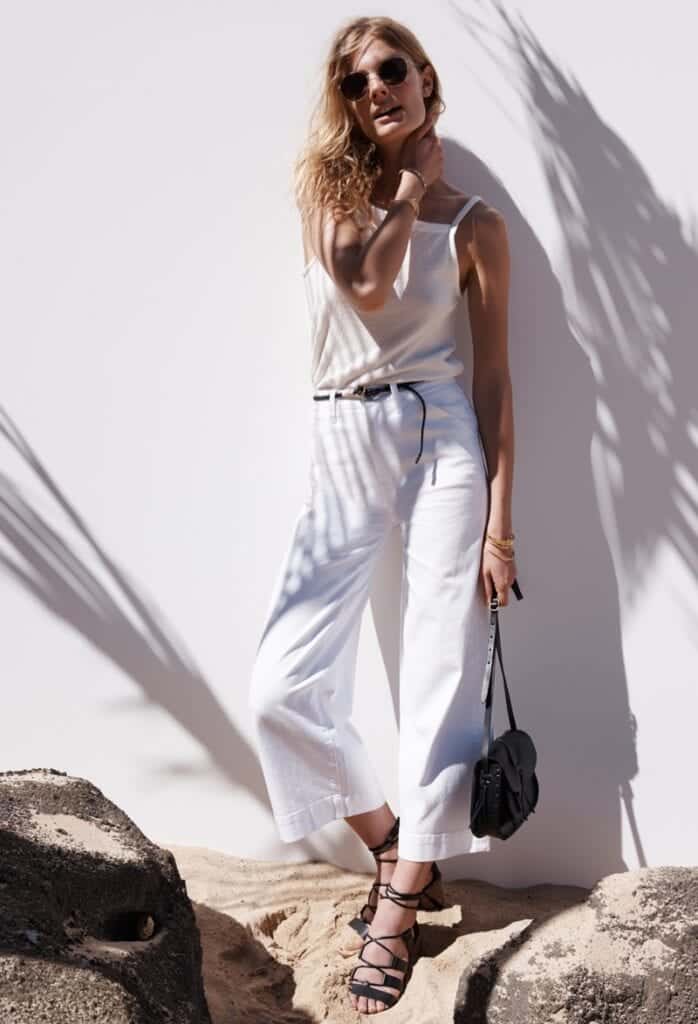 #3 – Bohemian Beach Madness
Go absolute Bohemian with these unusually classy Bohemian outfit elements, a glamorous braid hairdo, Cara's red hot lip color and other stunning make-up elements and of course the casual, printed heels will all make you absolute symbol of uniqueness.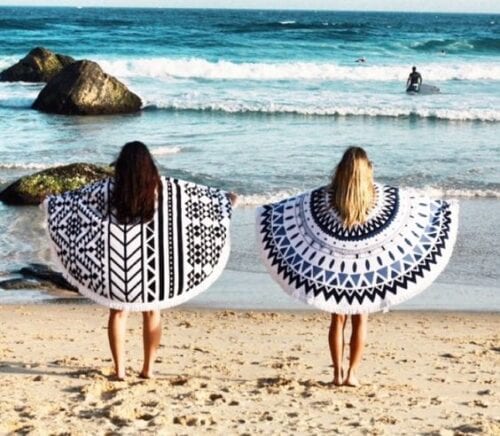 #2 – Dark and Appealing Beach Day Outfit
As if dark fashion is the only fashion we know about. The dark and catchy top, sassy goggles, a chic back pack and Taylor's Grammy haircut is all we can possibly ask of beach trips. Celebrities sure do assist us in all walks of life – other than doing their jobs.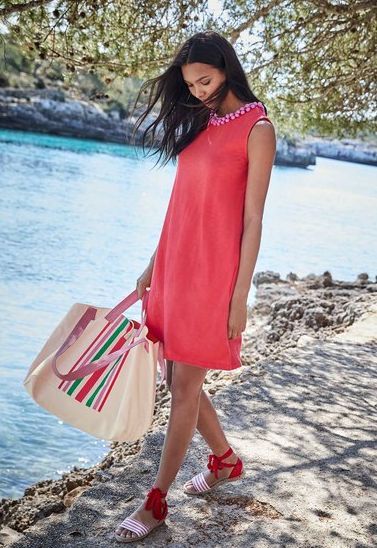 #1 – Blissful Sunny Beach Style
The brightness in the outfit makes it ultimate for a bright sunny day. The beatific and artistic jewellery, cool nail colour, unique sandals, a cute side bag and the glamorous hairdo is making us wondrous about beach trips to come.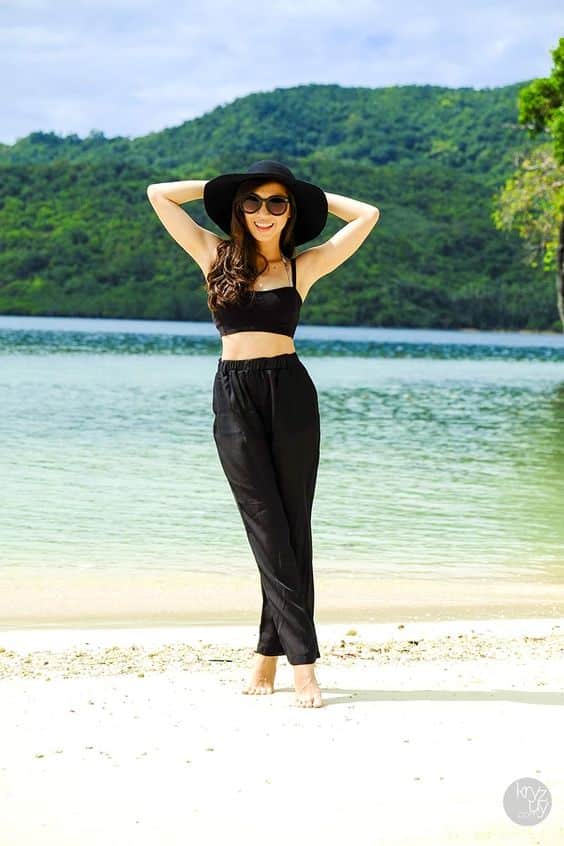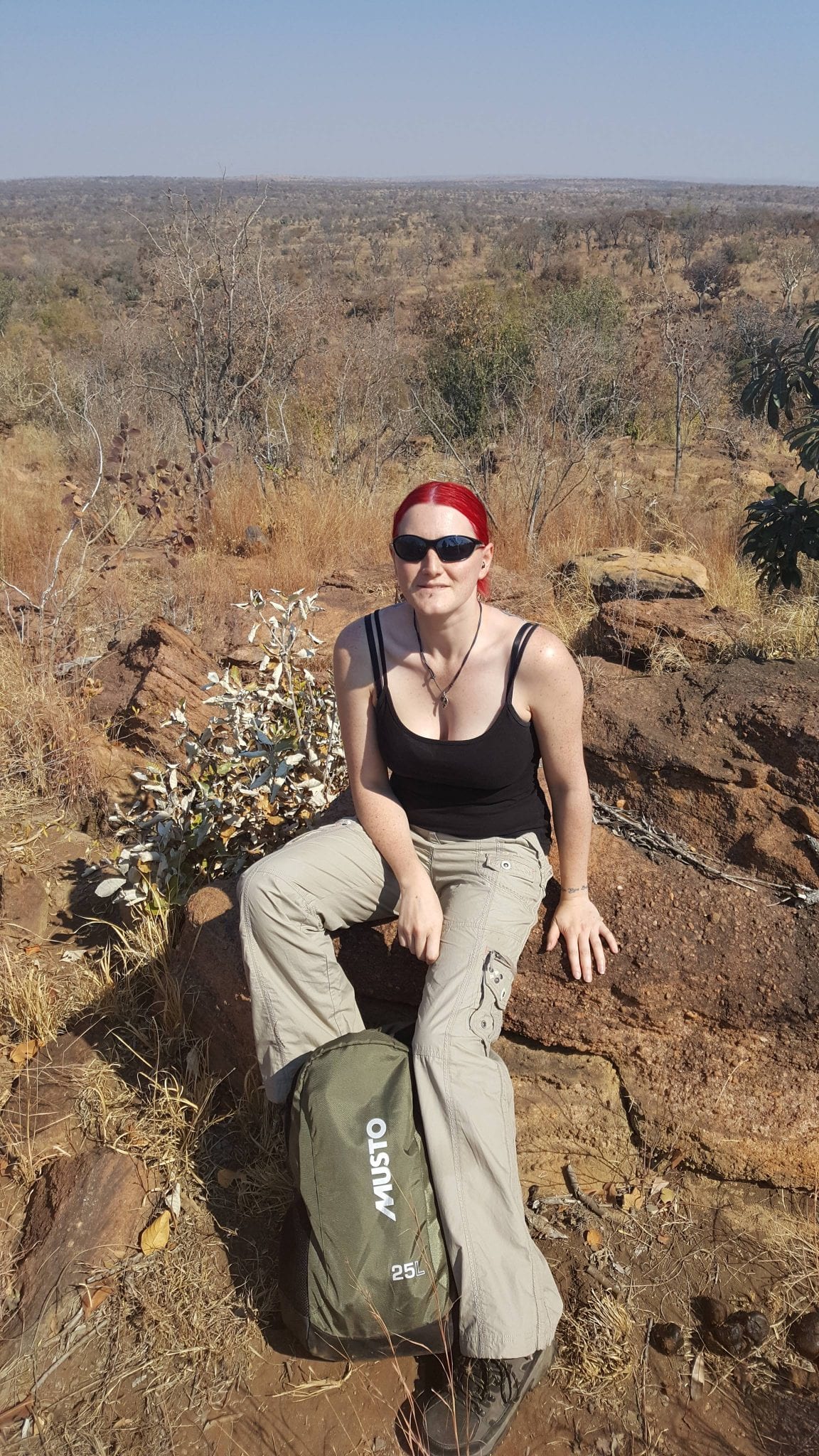 Caz, aka Vixen, has been freelance creative writing for several years. She has a lot of experience in different fields including high street fashion, tattooing art, and even the gothic and historical costumes. Caz has a Diploma in Fashion and Textiles and also a Bachelors Degree in Historical Costume and Corsetry. Her passion lies with gothic design, corsetry and any other styles considered to be taboo or unusual. Style-wise Caz has a love for Vivienne Westwood and her take on the punk era. Although Caz loves the weird and wonderful, she has a deep love for all fashion and allows this to show through her work.