What to wear to the Beach in Summers? When it comes to women's dressing for beach, there are plenty of options available. From lace dresses, maxi, tunic tops to denim shorts and floral dresses. Here are 13 glamorous beach dresses for women. You can get lot of ideas from these beach outfits. How to dress up at the beach, how to make a perfect beach outfit combination. You can follow these latest women's beach fashion trends to make your summer more glamorous too.
Best Beach Fashion Outfits and Tips
While every holiday or trip to the beach gets you all excited, it also gets stressful when you have to select the right outfit. And with all the hot girls at the beach, it surely gets very competitive. So to help you out, here is our selection of the best beachwear things.
Tank tops can be styled with both jeans or shorts for the beach.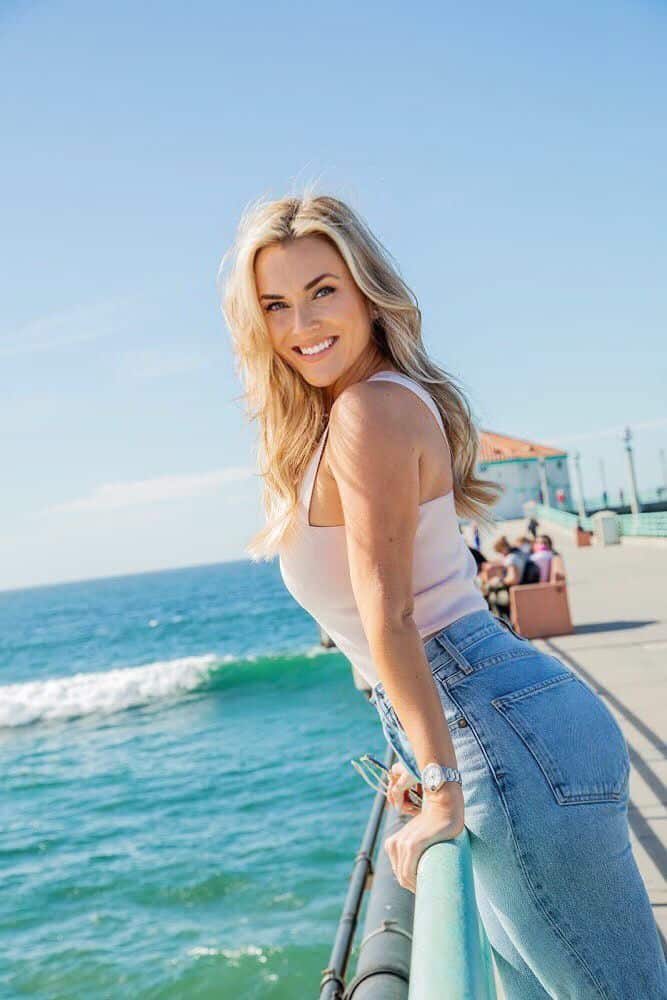 #13- A Simple Dress with Colourful Accessories
Here is a very simple and yet stylish look. While you keep the shirt simple, you can add the colours using your shoes, hand bag and jewellery.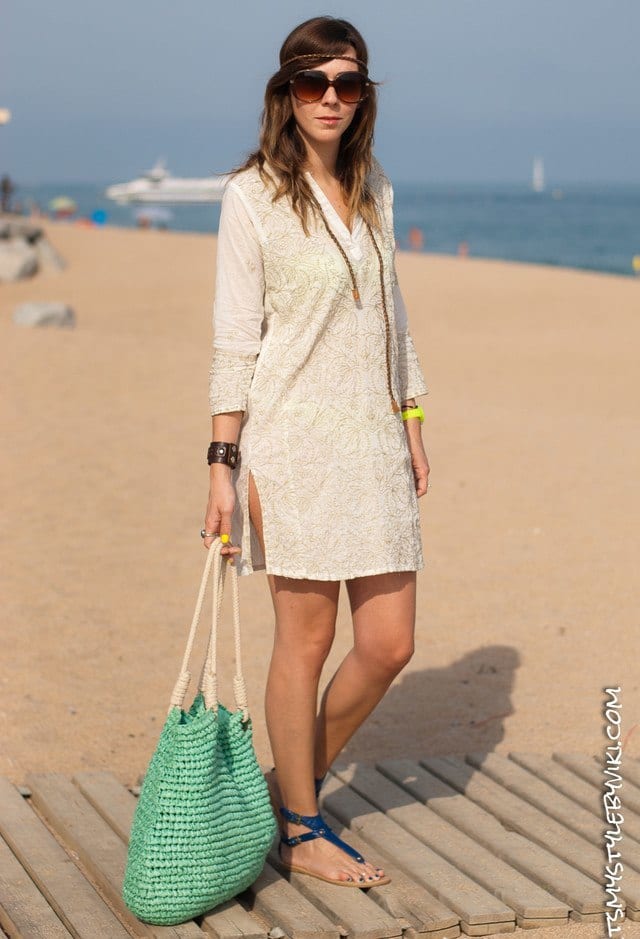 #12- Neon Colours
Of course not all of us are fans of simplicity, so for all the loud and bold girls out there, we suggest neon colours. Again, use your accessories like hats and sun glasses to coordinate the whole outfit and give a final presentable look.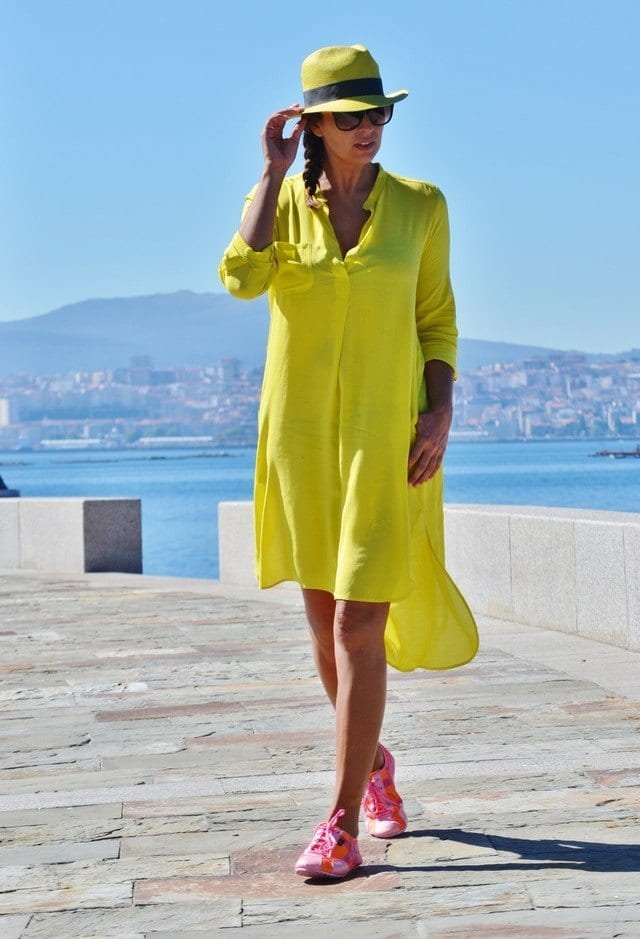 The braided hairstyle is also such a neat and cool idea for the beach, for more awesome ideas, check out [highlight]Top 12 celebrities braided hairstyles for the year[/highlight].
#11- Boho Outfits
Boho outfits or uppers are another great choice if you like colours. With them you can always go for boho hairstyles. When it comes to shoes, flip flops are surely the best choice for the beach.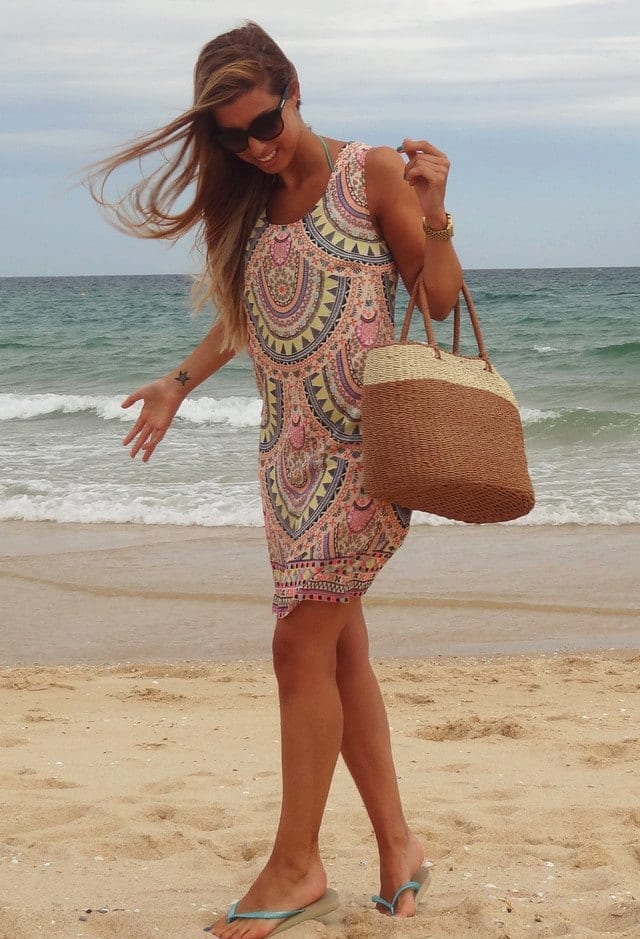 #10- All White Outfits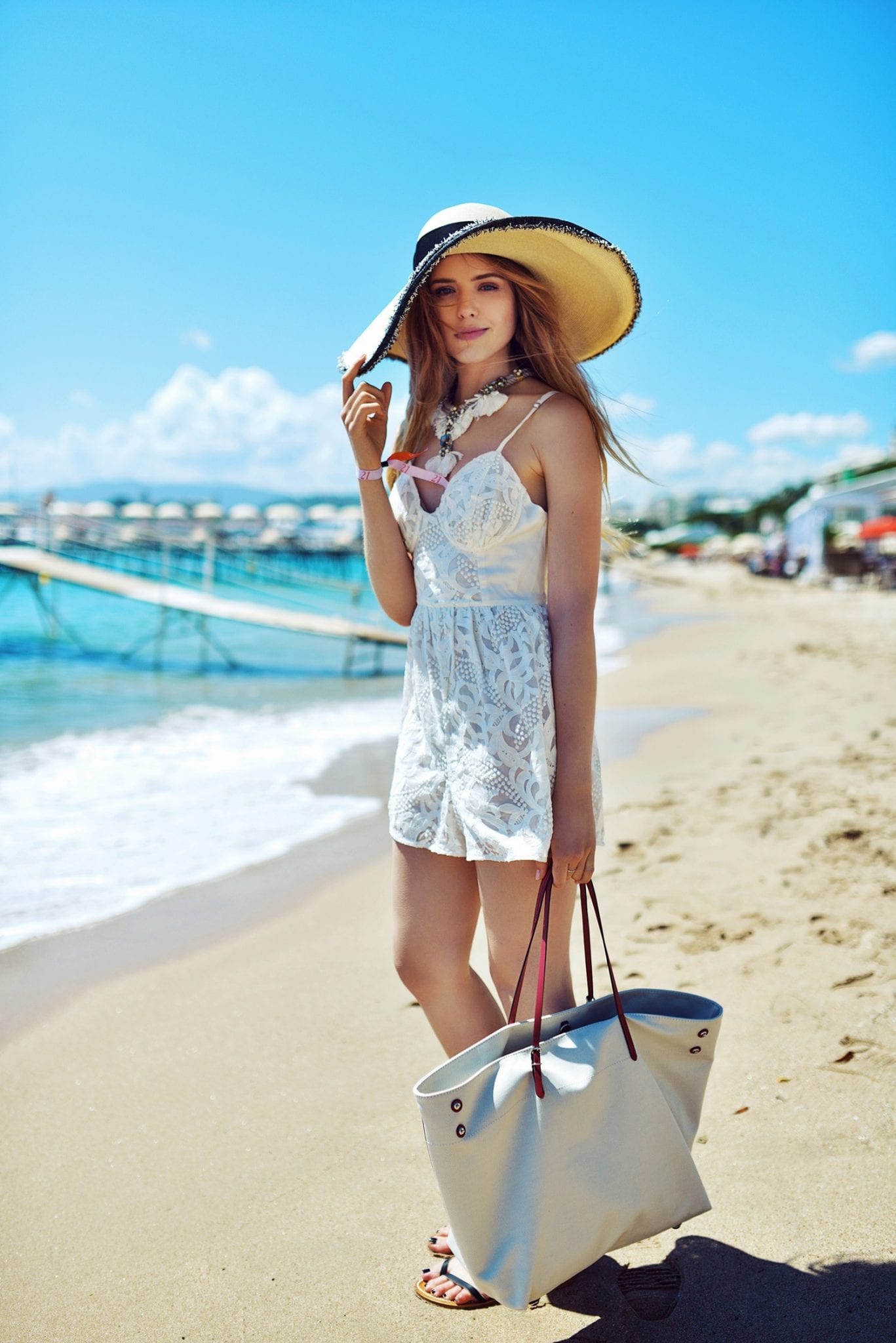 via
Have a look at [highlight]18 ideal girls outfits with white shirts for a glamorous look[/highlight].
#9- Dressy Outfits
Who doesn't like dressing up, and going to the beach gives you so much space to try new ideas. Blue dresses are one of the best ones because blue is totally a beach colour and keeps you in the beach mood all day long.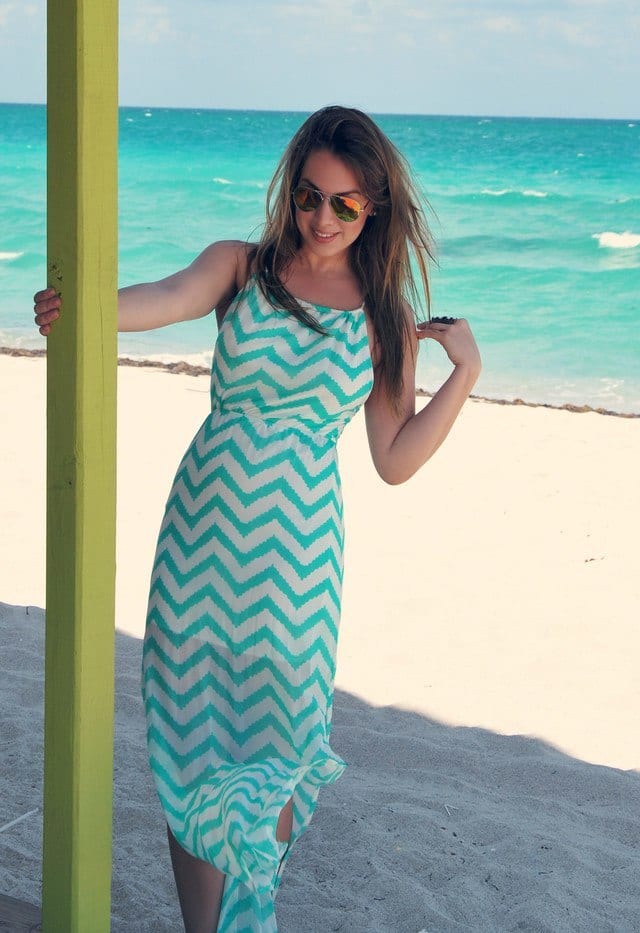 #8- Cute Beach Style
For some outfits, you don't really need words. Their cuteness is enough to inspire anyone.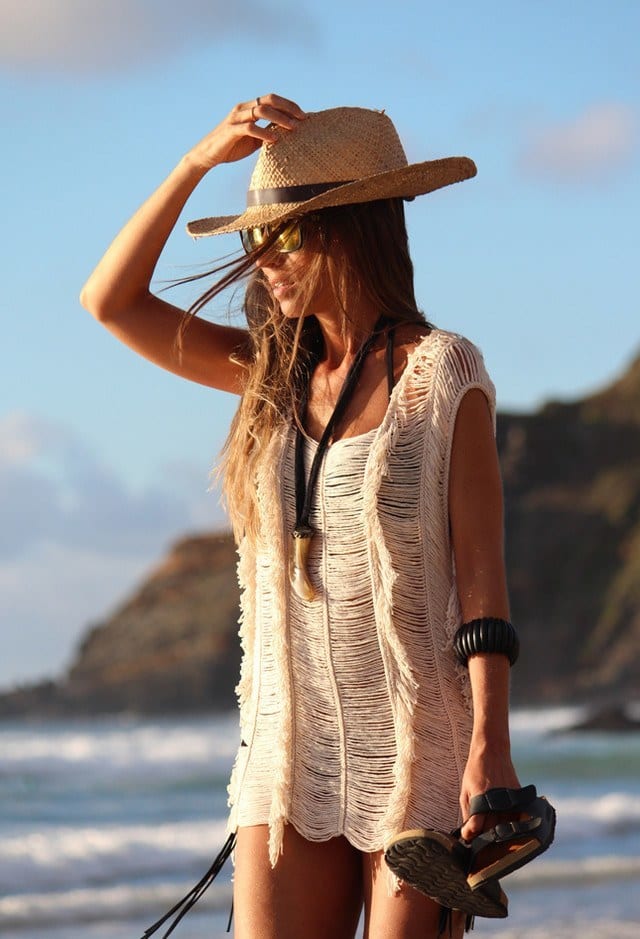 #7- Lace Outfits
For an elegant and sophisticated look, you can always opt for a lace outfit.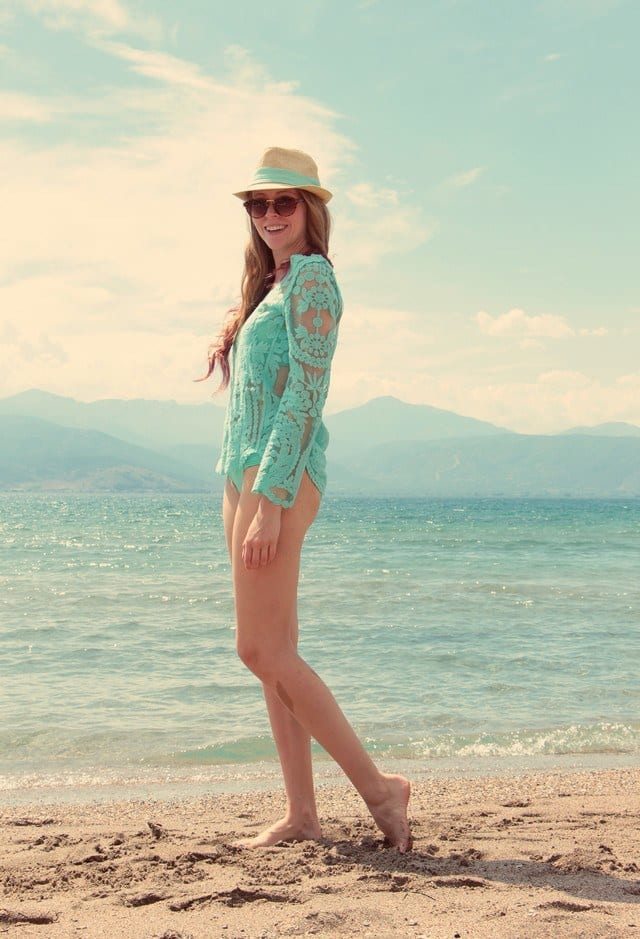 Also have a look at [highlight]16 best beach party outfit ideas for women – beach style look[/highlight].
#6- Jumpsuits, Rompers and Onesies
Outfits that never go out of style, nor to they fail to impress.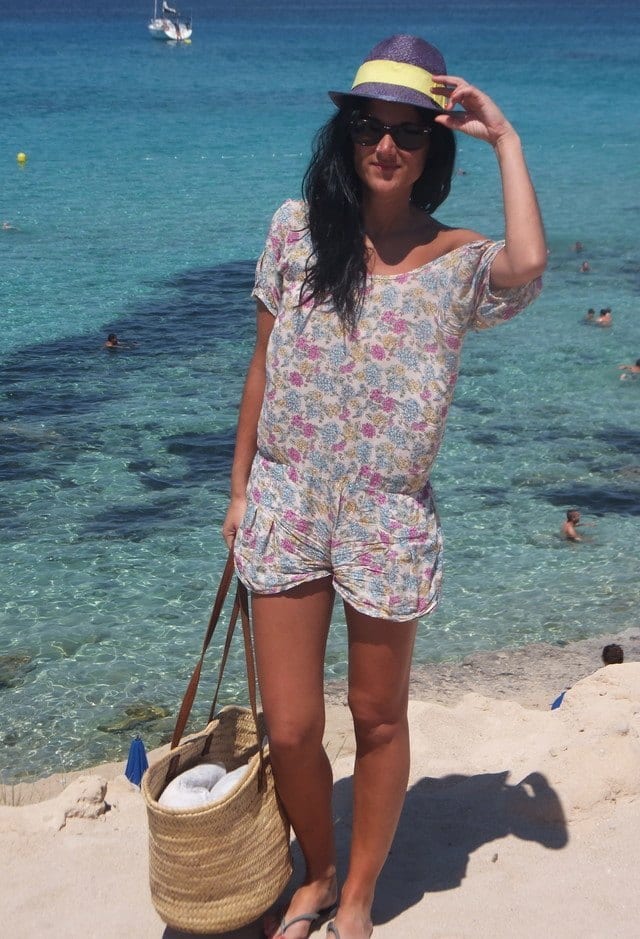 #5- Have some Fun with Prints
Printed outfits are always so much fun to play around with. You can either go for mismatched prints, or select the same printed jumpsuit or romper for a chic look. For instance, here you can see how cool a colourful printed kaftan look with those shorts.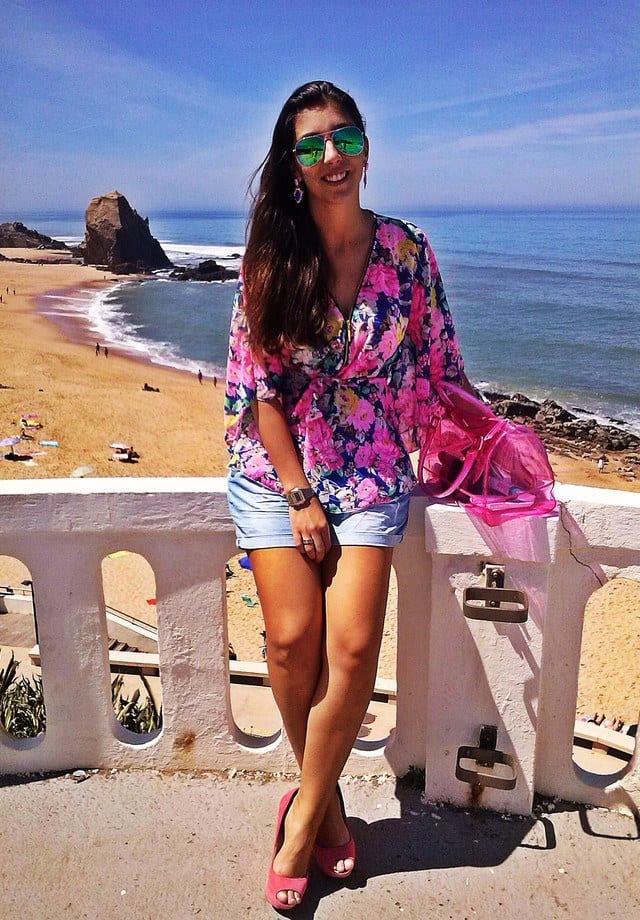 #4- Bikinis and cover-ups
Going to the beach of course means you need bikinis but to spice up your bikini, look for a nice and unique cover up that can make all heads turn your way. One great and trending style these days is to go for mismatched bikinis.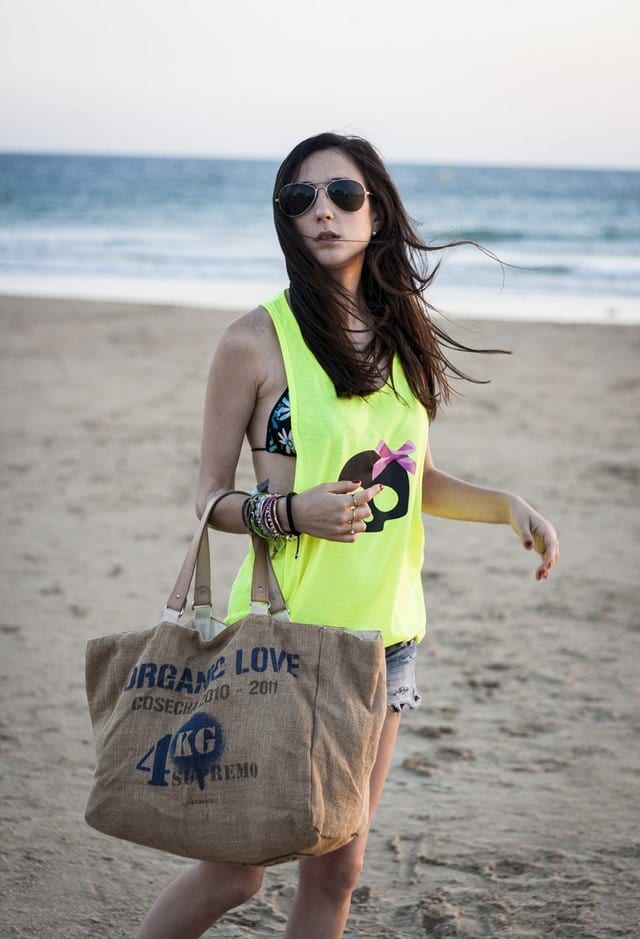 #3- Black and White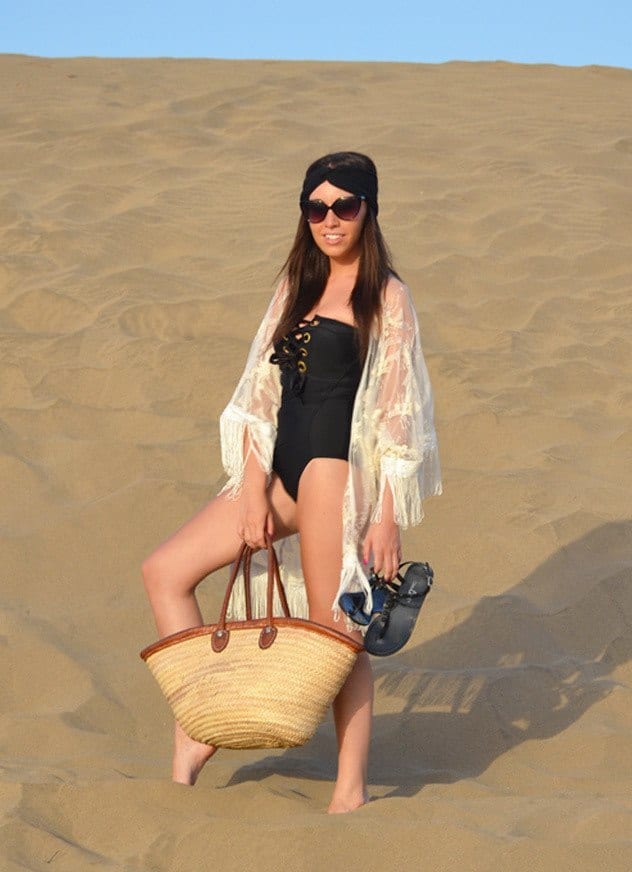 #2- Classic Beach Look in Tunics
Whatever outfit you choose, summer hats can always be added to them.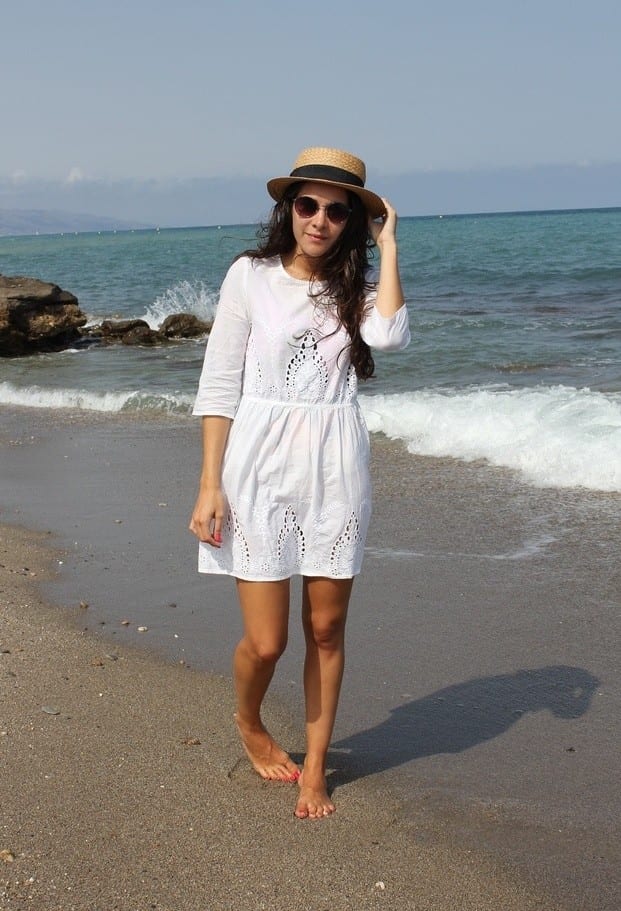 #1- Denim Shorts