Snowy day outfit ideas. Snow is all about having fun and laughter around. However the cold requires a person to be all covered, looking glamorous with layers of clothing is a big challenge. Without proper guidance, Pulling off an elegant look can be a hassle.Here are some looks that are ideal for a snowy day that will help you get a classy look this winter.You can get lot of ideas as what to wear during snow season ? What shoes are perfect to wear in snow ?and much much more .
What to Wear on a Snowy Day and Look Fashionable
#18 Mix And Match
Mix some blue with white to get a bright yet fresh look for a snowy day.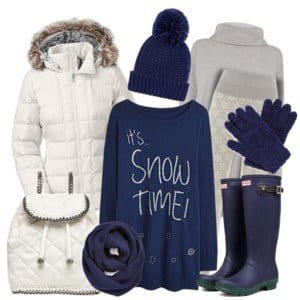 #17 Beige It All
Match the colors of the snow this winter. Add some haute boots to your snow day wardrobe to give yourself a chic look.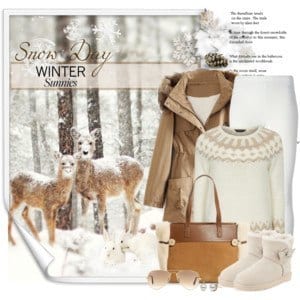 #16 The Perfectly Bubbly Look
This winter be cute and bubbly, pair your sweater with a stylish overcoat and leather gloves to give yourself a buubly look this snow fall.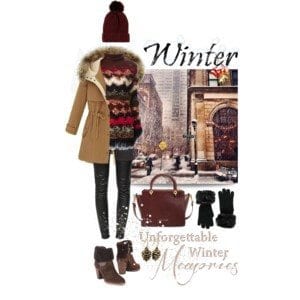 Also check out [highlight]Perfect winter outfit with faux fur jacket-community blogger[/highlight]
#15 Try Something New
Who says you can't look glamorous in snow? Pair yor dress with some unique boots and a pop of red lip color to add some glamor in your style.

#14 Add Some Red
Red coat is a muist-have this season. Pair it up with black leggings and beige boots and you are all set with a glamorous look.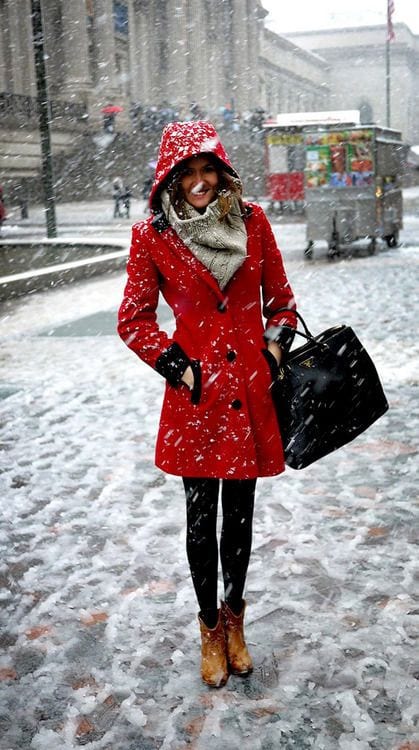 #13 Young And Free
This winter get a comfortably elegant look. Pair some block heeled sneakers with a long mustard coat and you are all set to enjoy the snow with style.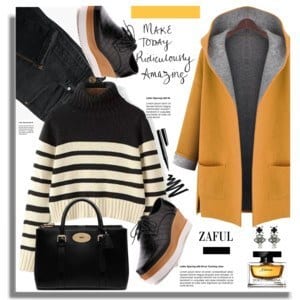 For some more awesome winter outfit ideas, have a look at[highlight] Cute winter polyvore outfits- 28 most viral polyvore combinations on pinterest[/highlight]
#12 Patterns And Colors
Make your simple coat stand out by pairing it with some colorfully patterned pashmina.