House party outfit ideas. Is this your first time going to a house party? Are you bored of the same old party outfits? Read on! We have got some amazing ideas lined up for you. Dressing up for a house party can be very confusing. You don't want to look too under dressed or over dressed.
You will be meeting new people, taking pictures, dancing and socializing more than ever. For that, you will need to wear something that shows the right amount of skin, something you are extremely comfortable in, and something stylish that makes you stand out and feel confident about your looks.
What to Wear for House Parties
For some more amazing ideas, check out
Pool party outfits-17 ideas how to dress for pool party
BBQ party outfits-20 cute women outfit ideas for BBQ party.
Have a look at some of the best outfit ideas and dresses you can wear to a house party:
#20 – High Waisted Shorts For a House Party in the Summer
High waisted shorts are perfect for house parties. You can pair them with a simple or fancy top of your choice. If you are confused about the right way to carry your high waisted pants according to your style, then you must have a look at High waisted pants outfits-20 ways to wear high waisted pants.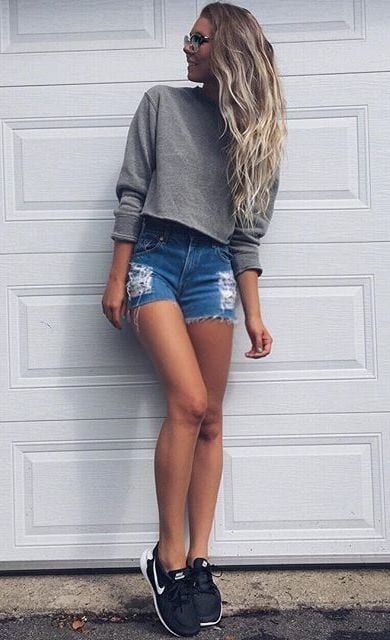 #19 – Denim Jeans For Casual Party
If you are in the mood for casual dressing to the next house party that you are going to attend then go for ripped jeans and casually stripped shirt. You can wear your favorite pair of black and white sneakers and also go for a leather jet black cross body bag. This outfit idea is perfect for girls who want to dress effortlessly but look adorable and cute at the same time.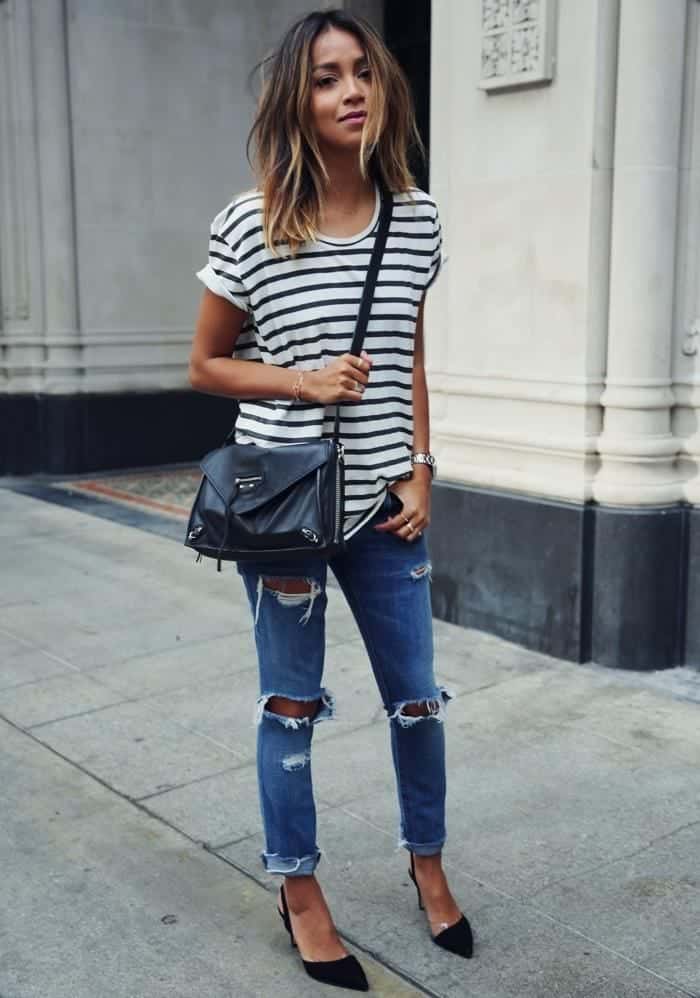 #18 – Cropped Tops for a High School House Party
Doesn't Taylor Swift look extremely trendy in this crop top? You can wear crop tops to house parties with absolutely any kind of pants, shorts or skirts.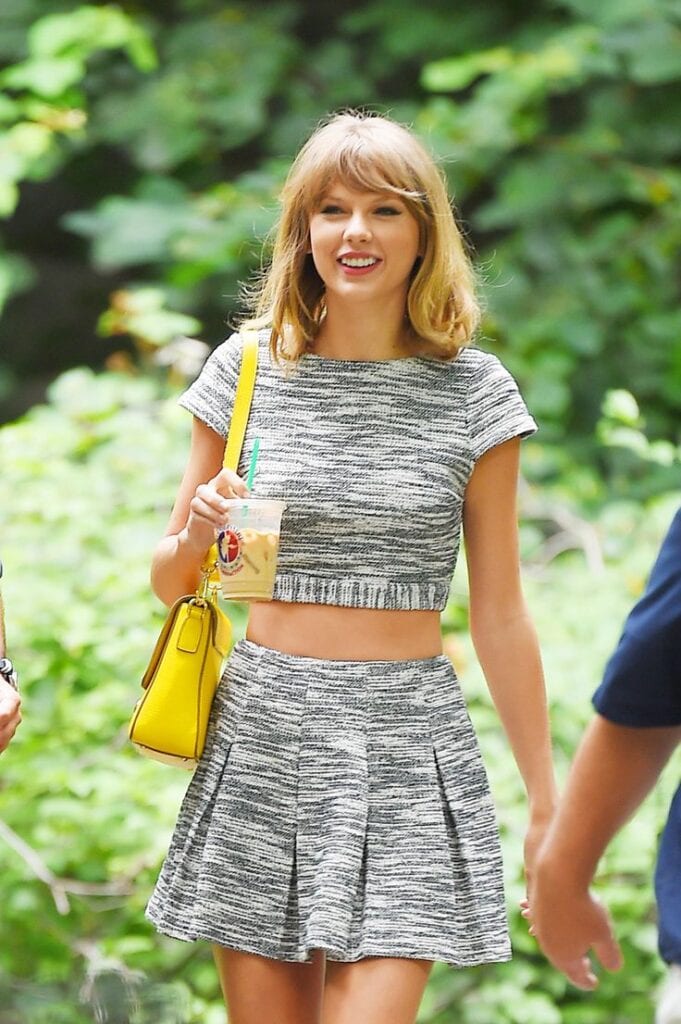 #17 – Flared Trousers
Flared trousers trend goes back to the 70s century where everyone wore these flared trousers all the time but nowdays these flared trousers are back in the fashion industry. You can go for black flared trousers and wear a loose gray sleeveless shirt with the trousers and go for bright red high heels.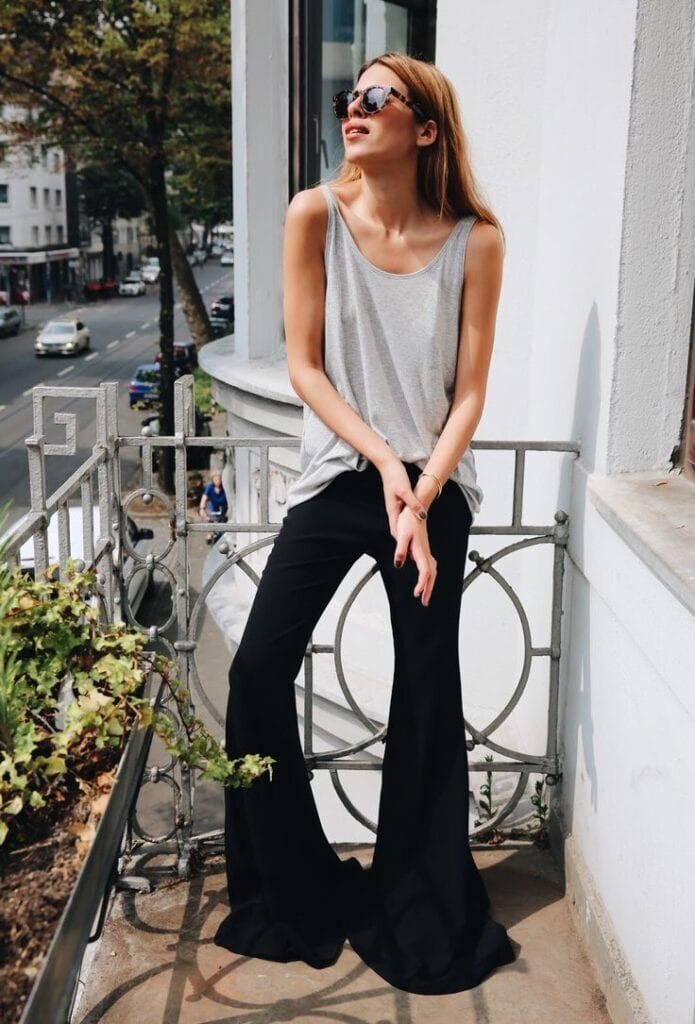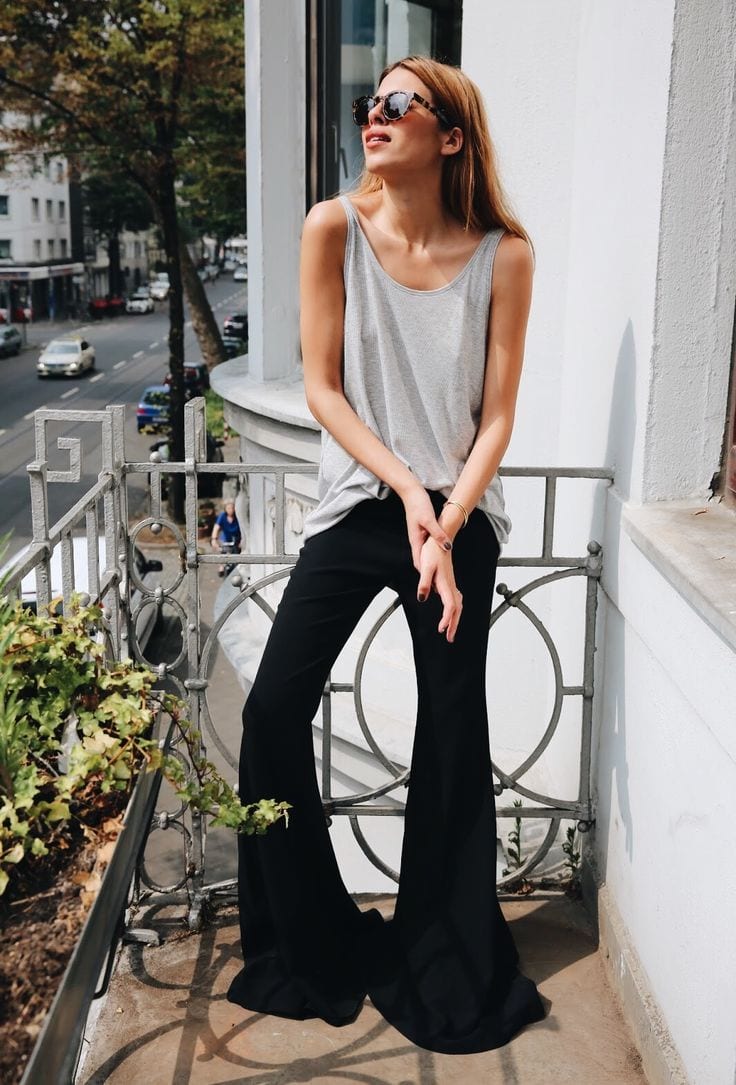 #16 – Cropped Jeans
Just like cropped tops, cropped jeans are also another new thing in the fashion trend these days. They look super cute and super sexy while wearing them, go for blue cropped skin-tight denim and wear a sweater over it. You can tuck the sweater inside if you want to take a step ahead in the style game.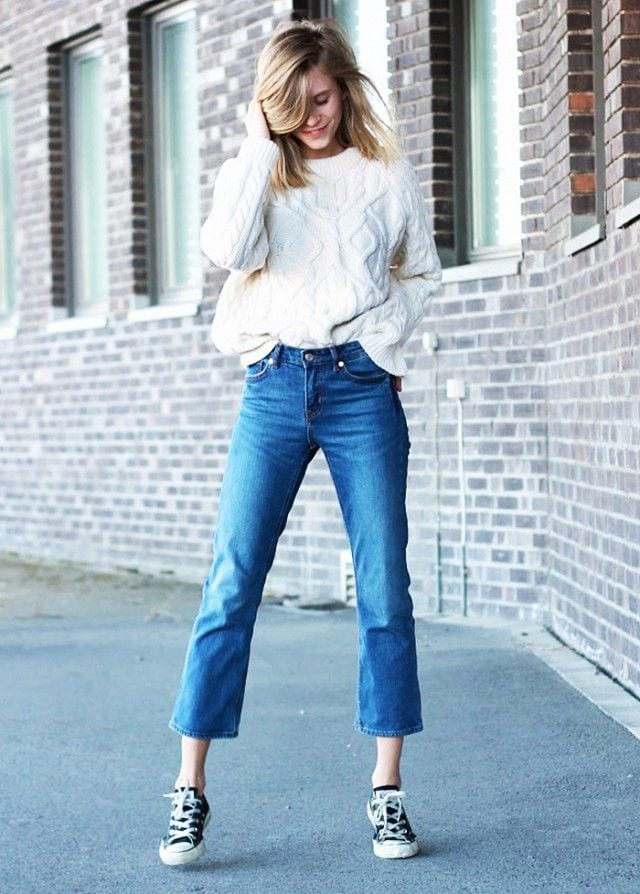 #15 – Button Down Skirt For Semi-Formal Look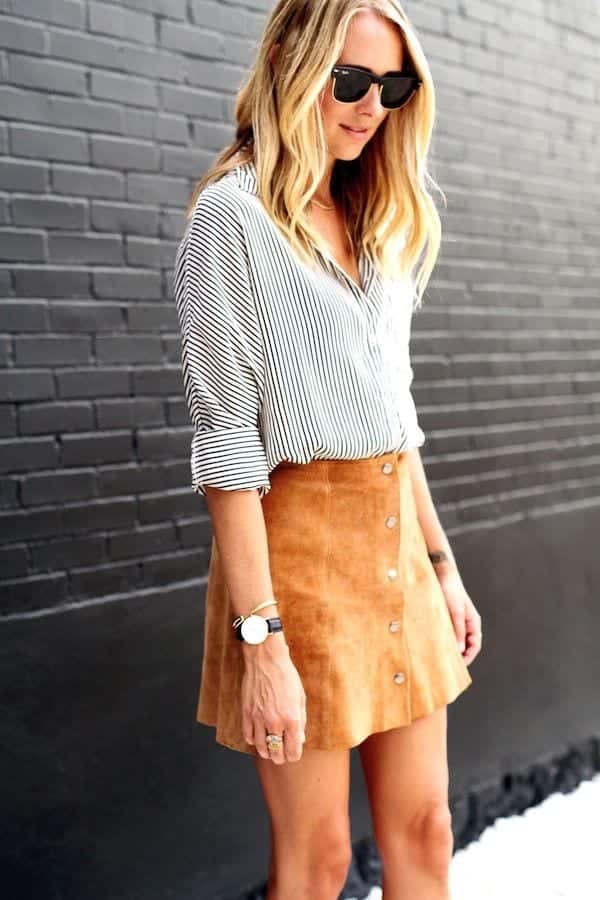 #14 – Baggy Jumpers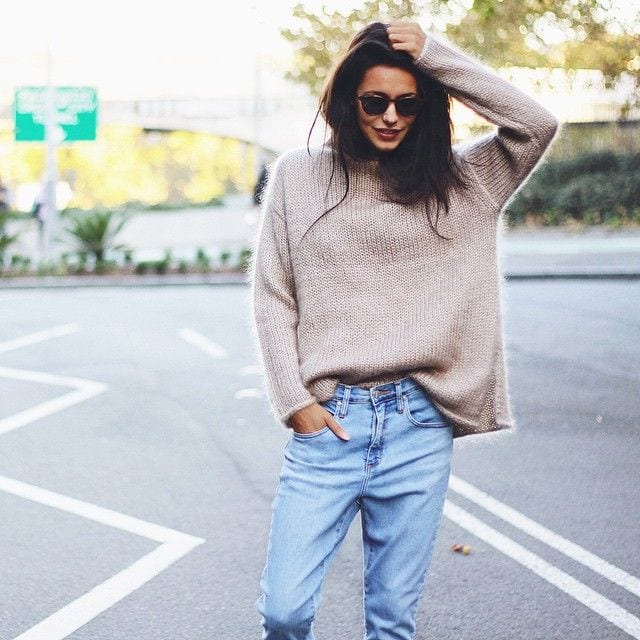 Source