How to dress for baseball game? Baseball is definitely one of the most interesting outdoor game. It is a lifestyle that is admired; and thousands of people partake into it.  Along with that, ball parks have large number of youngsters who come there to hangout with friends, cheer up for their favorite team and much more.
So definitely a girl wants to look good. Right? There are many girls who feel conscious as how to get dressed for a baseball game. They need not to worry as I've got 17 outfit ideas for the absolute a la mode baseball outfit. *cheers*
Most Stylish Outfits to Wear on Baseball Game Day
Hey wait! Before informing you about the outfits, I would suggest that you girls should also do some "google" about the game and the teams you gonna watch playing. At least you can tell your partner which team you are cheering for and can comment on it 😀
Tips taken into account before going to ball park:
make sure to apply sunscreen
Don't forget your sunglasses
Hat
Of course a digital camera
And "Money" for sure  😉
Here are some Trendy ideas for a Baseball Game Outfit.
#17. Floral Baseball Tee
A nice floral shirt coordinated with blue jeans and sandals gives a fresh and comfortable look while you are going to a ball park in summers. Skinnies work best for the sports area as you constantly need to cheer so these are a practical ensemble for the game. For winters you can add a long sweater or a half coat with boots for a nice comfy look.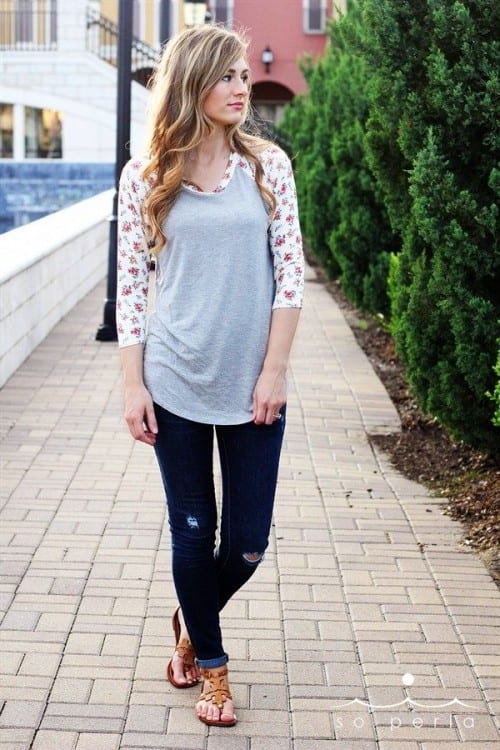 #16. Typical Sporty Style
Baseball fans know that when you are a game fan dressing in high fashion wont do the trick rather being simple and keeping to the basics is the best formula. This styling idea is a classic baseball style. Just wear jeans, ripped jeans to bring in a little fashion, baseball hat and simple plaid t to cover yourself up either from the sun or a little chill. Jordans will go perfectly with the whole outfit. Keep your hair ties up with this style.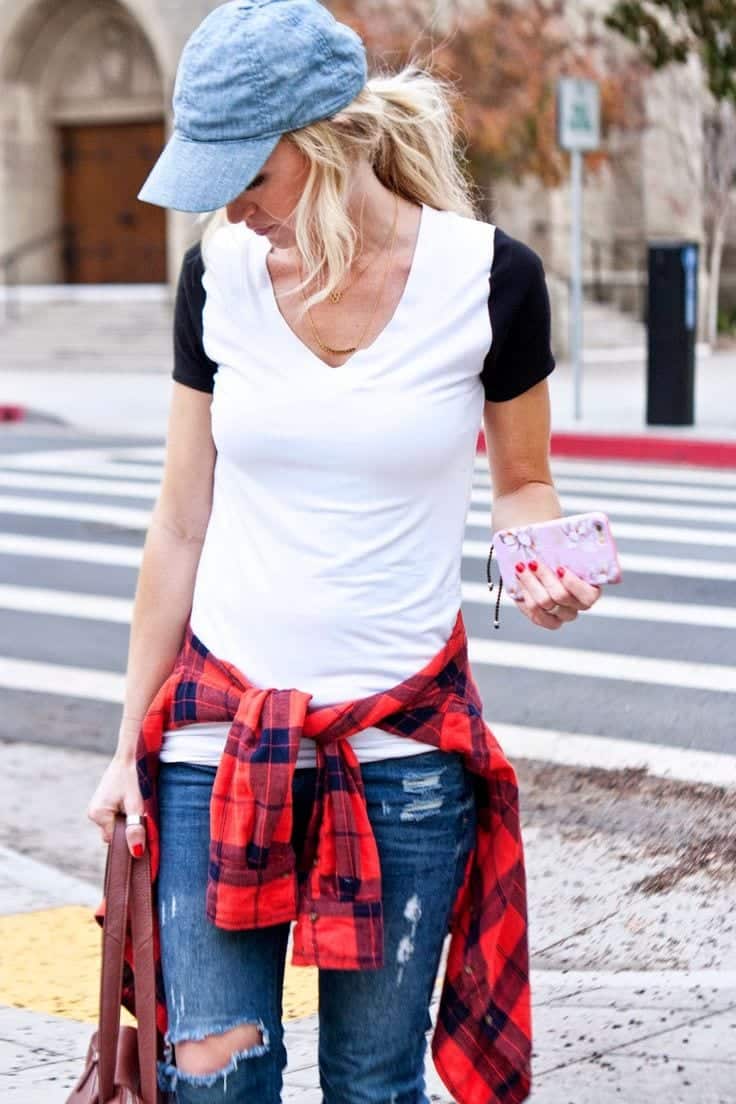 via