All Black Outfits for Men – Often we forget that men have trouble finding the perfect casual outfit. These days, there are so many wardrobe options available for men, from trendy, casual, stylish, sexy, formal, semi-formal outfits for men. Casual outfit ideas for males is desperately needed as these outfits can be worn for many occasions. Black clothing for men look the most stylish, as they go with all sorts of functions and events. Black casual clothes also suit men of all ages, backgrounds and colors. This article will give you ideas as how to wear black outfits for different occasions to look sharp.
All Black Men Attire Fashion Ideas
1. All Black Party Wear. The line that when you are unsure of what to wear to a function go for the color black is not just for women but also men. So in order to make a mod statement and take up the competition up a notch layer it up with a plain black t-shirt, jacket and jeans. This casual yet sexy style looks perfect on guys.Slim fit pants will do the trick as they are in the running these days and a nice pair of matching Oxfords is going to complete the whole outfit. A silver chunky watch is the additional accessory that you require. As men don't have any make up to put on so they need to take extra care with regards to their facial hair and hair. Casual, gelled hair will look nice. You can also go for a clean side parting hair do.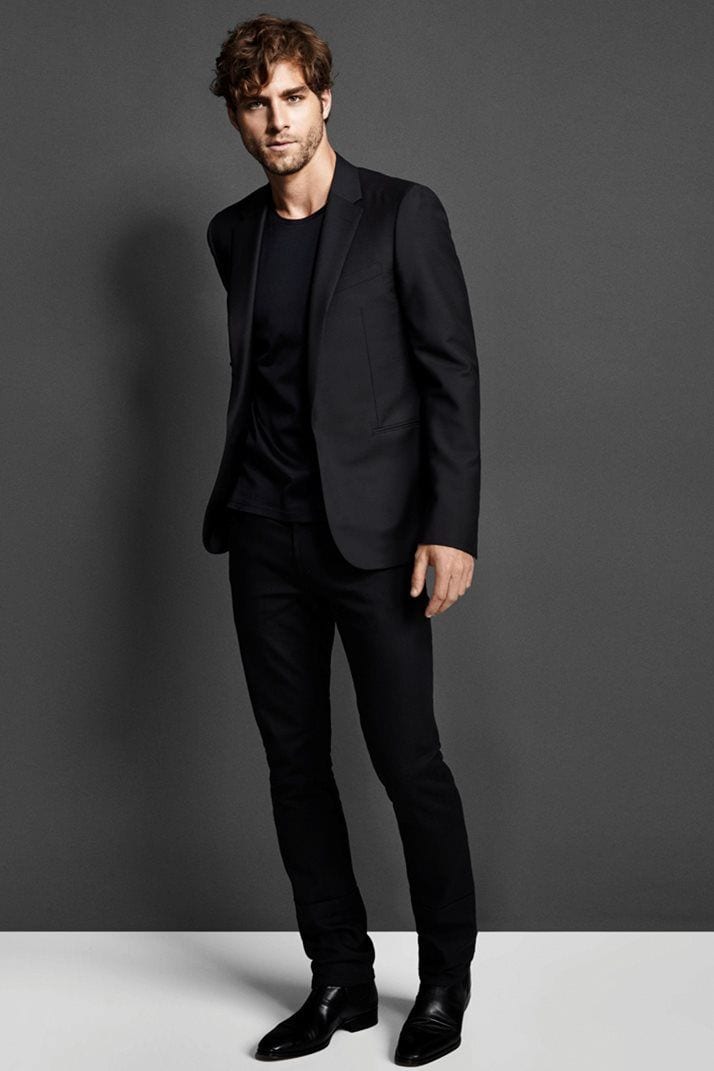 2. A casual black outfit on males. This styling idea is for guys who are either college students or belong to the artist community. Or just a plain winter wardrobe for everyday routine. Always have a black half coat or a jacket handy in the cold season.It always looks better if it's layered on a grey t-shirt and mix matched with brown suede shoes. Have a nice side parting hair style and a little stubble.