2023 outfit trends for women. Moving on from our comfy, cosycore aesthetic, 2023 is the year to bounce back and reclaim our fashion territories. From elevated basics to dopamine clothing, designers are bringing back some comfortable and some raunchy fashion to seduce us into ditching our trusty sweatpants.
The world is opening up and so are our wardrobes. So bring out your mini skirts, pearl earrings, and statement cutouts, and turn the streets into your runaway.
What Are The Latest Fashion Trends To Follow In 2023?
Do not get on the bandwagon and follow a trend blindly.
Play around, experiement and have fun with the latest trends but only if they truly appeal to you.
Do not change your whole wardrobe with what's trending. Start small and slowly start incorporating pieces into your wardrobe that you love. ex. Instead of buying a feathered dress, invest in a feathered skirt, or buy a pearl bag instead of a pearl bustier. You can learn some tips from these wardrobe planning apps.
Find what expresses your personality and style the most
Most importantly, dont forget to have some fun.
Do dress according to your age.
In the age of simplicity and minimalism, it's best to opt for quality over quantity and look for sustainable options whenever you can.
Don't get intimidated by sales offered by fast fashion brands as it's destroying the planet.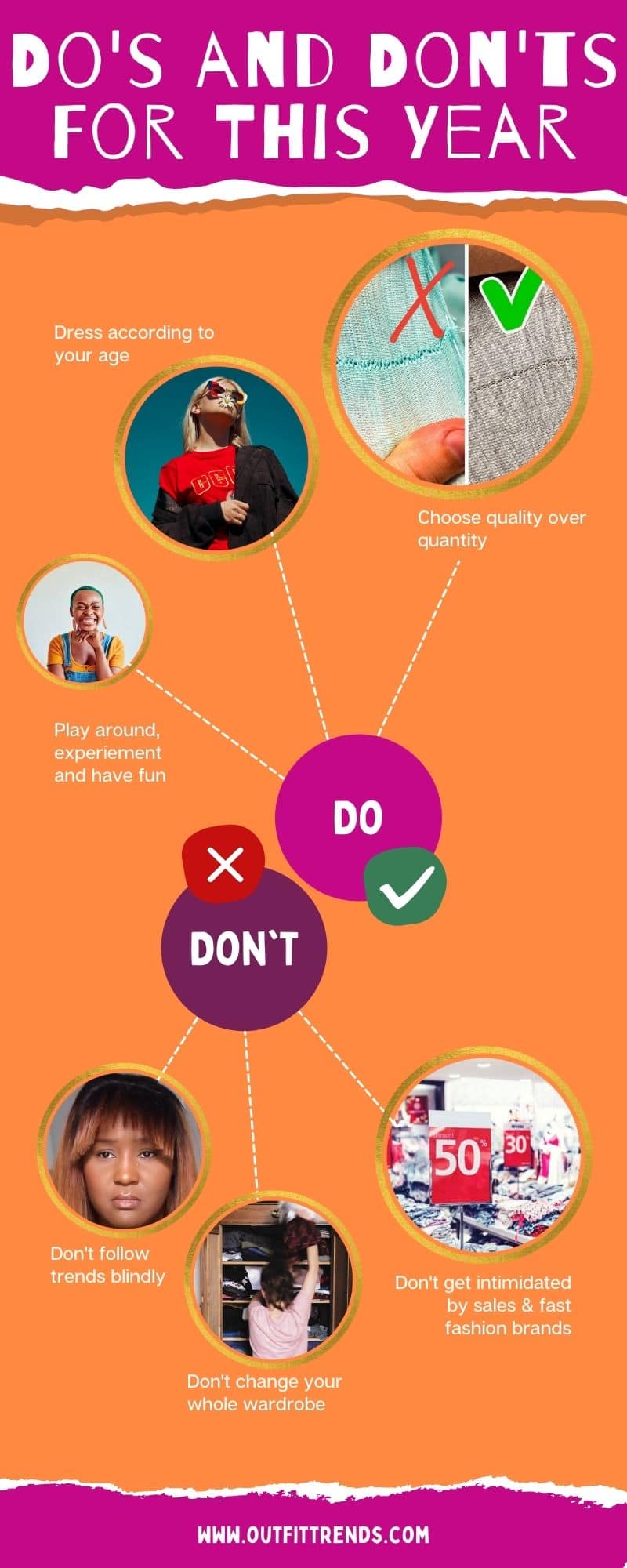 20. Statement Cutouts
Cutout tops and dresses are going to be all the rage this 2023. Sexy, understated, and vogue, this trend is a hot favorite amongst celebrities and influencers. If you are looking for a modest outfit, pick a cutout top in full sleeves, pair it with statement earrings, boyfriend jeans, and you're done. But if you aren't here to play, go all out with a stunning cutout dress in black and dazzle. Here's a collection of the best cut out dresses & how to style them.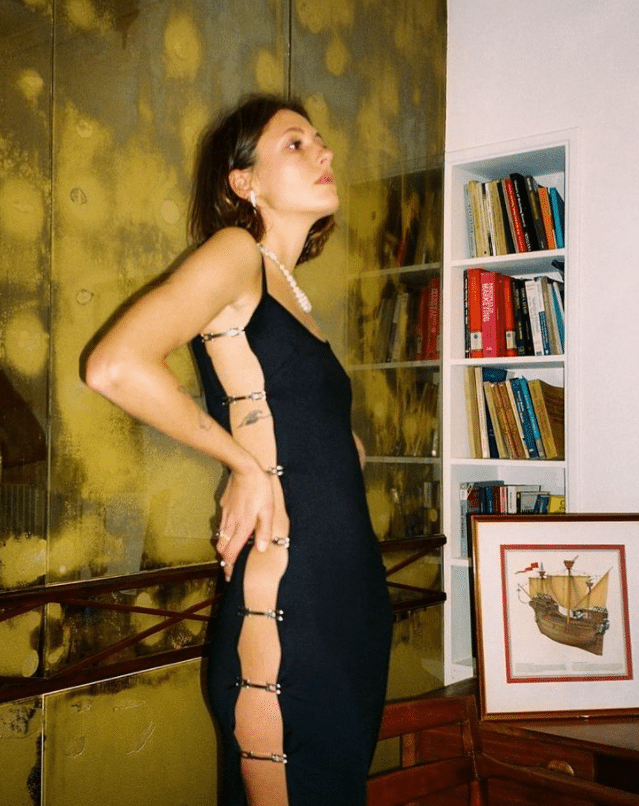 19. For the Love of Pearls
Pearls have made a huge comeback in 2023 and we are all for it. No longer just a jewelry piece, pearls have now refashioned itself into, pearl bustiers, headgear, tops, and whatnot. 2023 is all about the ever so classy and elegant, pearls. To flaunt this fantastic trend, you can pick a pearl top, or if you want to go slow, opt for a pearl bag pair it with a monotone outfit and let your stunning bag do all the talking.
18. Power Suit
Leaving the boxed conference rooms behind, power suits in bold shades in various silhouettes are going to be the talk of the town this season. From boxed suits to a cropped blazer, 2023 nods to the power dressing and so do we. Think crimson, fuchsia, aqua, or mint green, power suits in bold shades are this season's hot pick.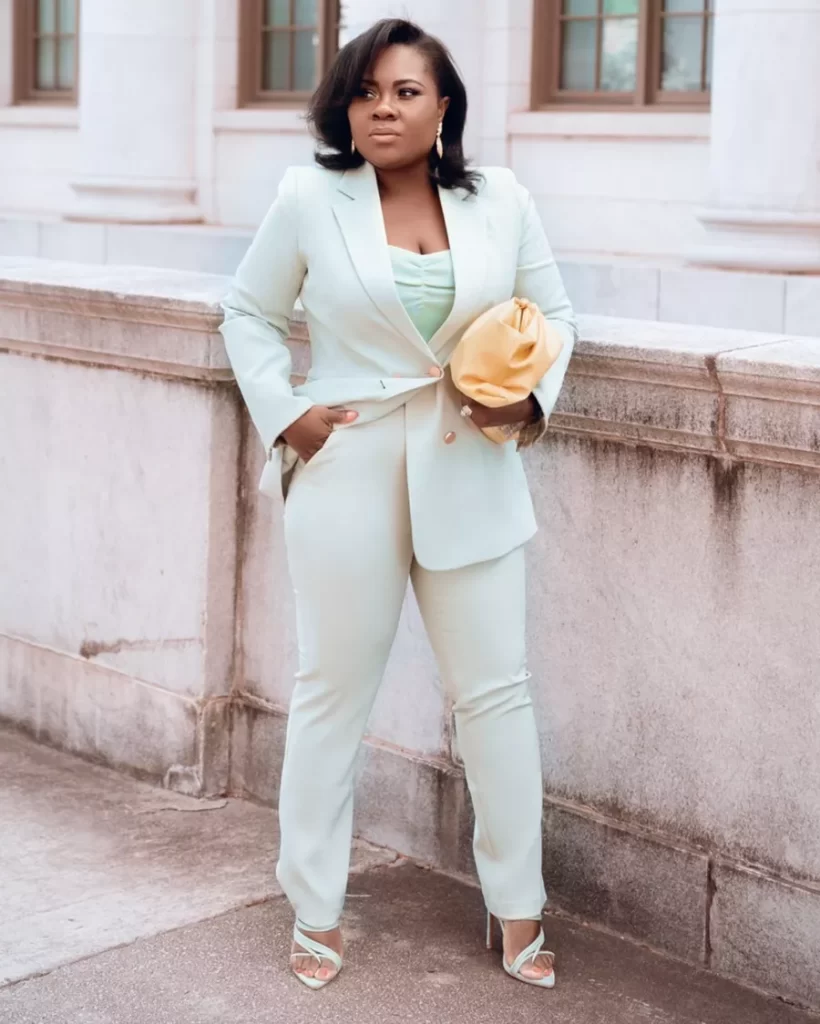 17. Chunky Cardigans
Instagram, these days is brimming with chunky cardigans in interesting shades and bold prints. And that only means one thing, chunky cardigans are here to stay. Chunky cardigans in interesting patterns have taken a front-row seat and we are all for it. Pair them with a contrasting dress, minimal jewelry and to add to the 90's charm, complete your look with a beret or retro sunglasses, and voila, you are all set to flaunt this trend.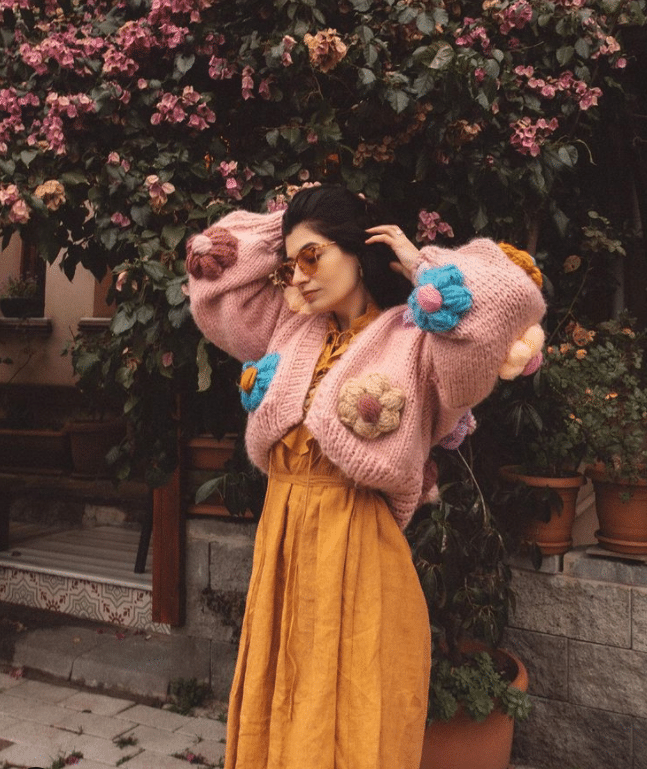 16. Fringe it
Yes, you heard it right, our style gurus have predicted and fringes are coming back with a vengeance. From fringe skirts, jackets to t-shirts. Fringes are going to be a rage this season. So take out your fringe jackets and skirts and get ready to take 2023 by a storm.
15. Backless Tie Up
Bringing the 'sexy back', another trend that has seemed to be grabbing the attention of the likes of Kendall Jenner is the backless tie-up. Sexy, understated, and just a little bit teasing, this alluring trend is classy, with just the right amount of sexy. Pair it with straight-fit jeans, and some minimal jewelry for a high street look.
14. Minis
Just when you were getting comfortable with high waist hemlines, along came the Miu Miu minis which will make you wanna chop every skirt you own. Mini skirts have finally woken up from their nap and are back in 2023 to steal the limelight. Racy and raunchy, mini skirts are what's up this season.
13. Color me Pretty
Move over basic neutrals and boring pastels, cause the bold and pretty 2023 is here to revamp your whole wardrobe and splash it with a bucket ton of colors. From cerulean blue, merlot, to funky moss, 2023 is all about the bold colors.
12. Stripes
Stripes made quite a lot of noise at the runway this year which only means, it is going to be an impressionable spectacle on the streets this 2023. From Louise Vuitton to Fendi, stripes in all colors and sizes made quite an entrance and seem to be a hot favorite amongst celebrities and influencers.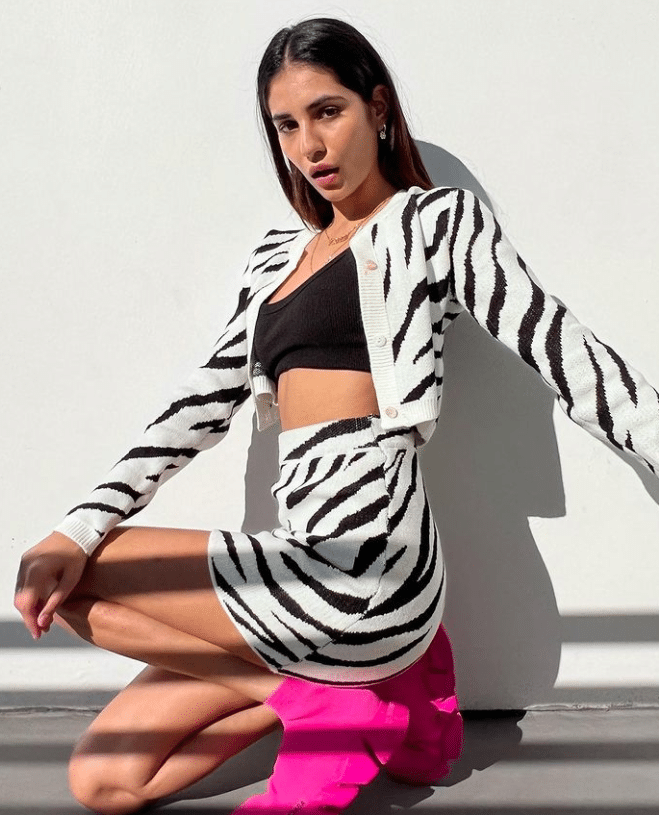 11. Sweater Vest
Do sweater vests remind you of the '90s working class in a cubicle? If yes then 2023 is here to change your perception. Sweater vests, crocheted patterns, and vibrant colors have made a smashing come back and are especially popular amongst the millennials. Styling it up with straight-fit jeans, chunky sneakers, and statement accessories, vests are the new cool dude in town, that you should definitely check out. Take the look to a whole new level with these fur vest outfits.
10. Maximalism Aesthetic
Designers and fashion experts understood the need and have found a way to introduce dopamine into our lives through bright, bold, and sexy prints. We have been shut inside for way too long thanks to the pandemic, and now is the time to go all out with the maximalism trend. With eccentric prints, bold shades, 2023 is all about the happy, vibrant, and joyful styles.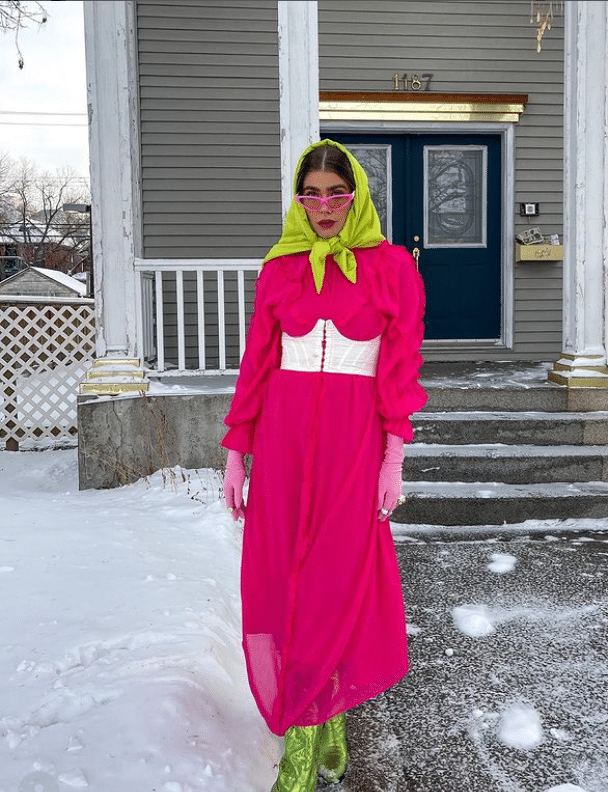 9. Platform Shoes
Yes, you read it right. Now that our feet have experienced the luxury of comfortable flip-flops and painless flats, there is no going back. Designers are now thinking out of the box to bring back the sassy heels but in a way, our flip-flops spoiled feet would accept. Enter, platforms. Bringing back the memories of the '90s, platforms have made waves at the runaway. From Versace to Chloe. platforms are a hot favorite and we agree.
8. Y2K At Play
This glitchy, futuristic aesthetic is going to be a major hit this 2023 as well. With glitchy patterns, short bodycon dresses, and bold prints and patterns, this trend is not yet ready to leave the fashion scene and in all honesty, neither are we ready to bid adieu.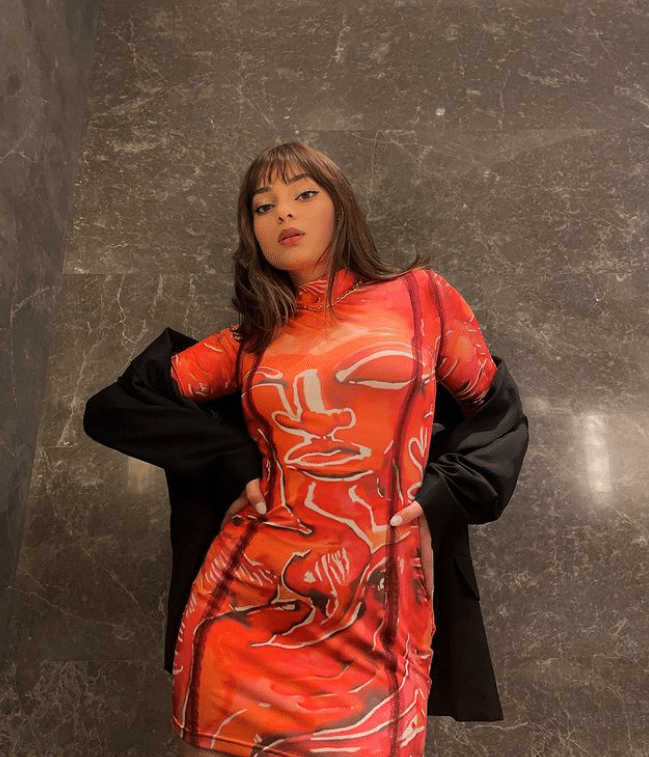 7. Wide-Legged Pants
From Zara to Louise Vuitton, wide-legged pants dominated the major 2021 and the fashion experts have predicted, that it'll be a hot favorite in 2023 as well. So pick your favorite wide-legged pants in a bold shade, pair it with a striped shirt and your influencer-approved look is ready to hit the streets.
6. All White
Fresh, clean, and sophisticated, an unending drape of stark white is going to be the 'it trend' this 2023. A monotone white outfit took the center stage on the runways and will soon be seen dominating the streets as well. Opt for a clean white highneck, pair it with a well-fitted white trouser and woolen coat to ace this trend this season.
5. Denim on Denim
Just a little out there, a lot less dramatic, much more clean and enticing, the 2023 denim on denim trend is a more sophisticated version of 2001's denim on denim fad. Sharp, less washed out, designers are adding a whiff of class in this classic fashion trend. And this trend is easily one of our top favorites.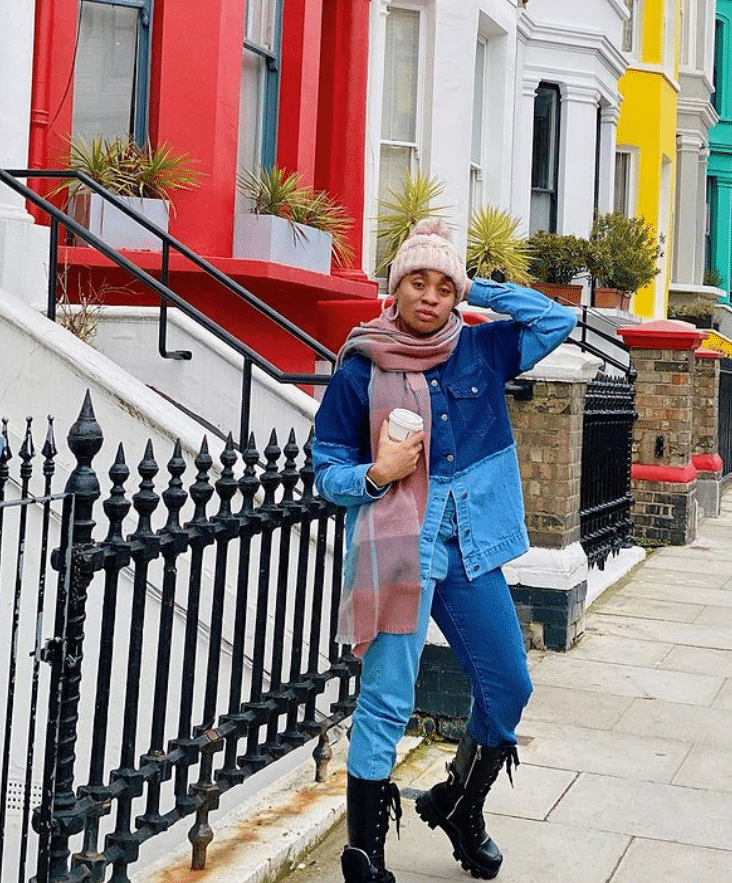 4. Short, Sheer, Sexy
Introduced by young designers like Nensi Dojaka and Supriya Lele, a new kind of sexy has entered the conversation. Bolder, fiercer, and a lot hotter, 2023 is the year of sheer dresses, mini skirts, and risque cuts. Now is the time to let go of your inhibitions and embrace the sexy. Here's our exclusive guide on how to rock sheer outfits.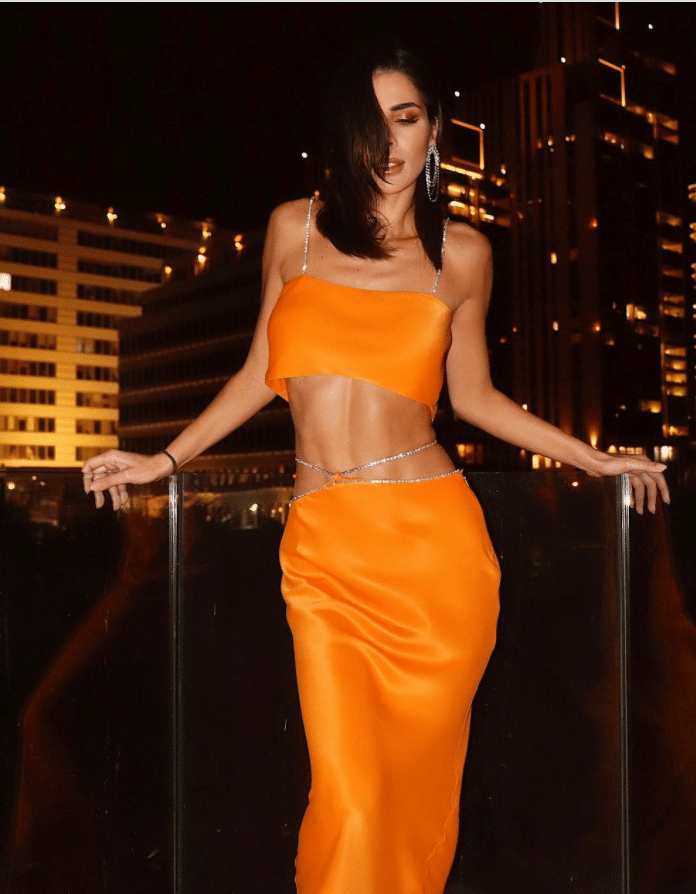 3. Sparkle like Diamonds
We all remember Kendal Jenner's dazzling met gala look that took our breath away. Sheer, sexy, and dazzling with crystals, was also a hit theme at the runways. From effervescent sequins to fabulous crystals and sparkling mesh, splendid grandeur is the dress code this 2023.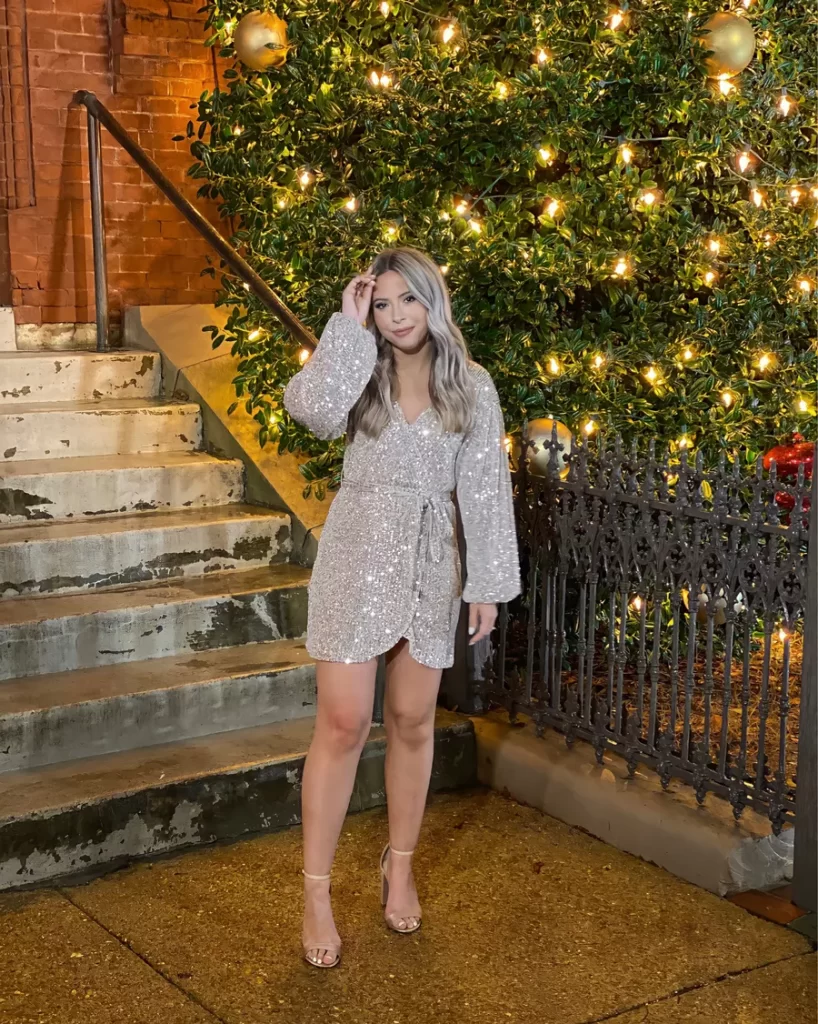 2. Feathers
Yes. the feathers are making a come back in 2023 and how. From full-blown feathered outfits to bags and little accessories, feathers were quite prominent on the runways and will soon be seen dominating the streets as well. To incorporate this trend into your wardrobe, start small. Invest in a feathered bag or a skirt and style it with a sparkling top to ace the look.
1. Leather Weather
The classic, the baddie, and the oh-so-sexy, leather is back from the '90s and has transformed to fit well in the stylish post-pandemic era. From slim fit to distressed, leather is no longer confined to a jacket but has rather taken a form of a full-blown outfit that is here to steal the limelight. From Miu Miu, Balenciaga to Prada and Diesel, leather is dominating the streets as well as the runways like never before.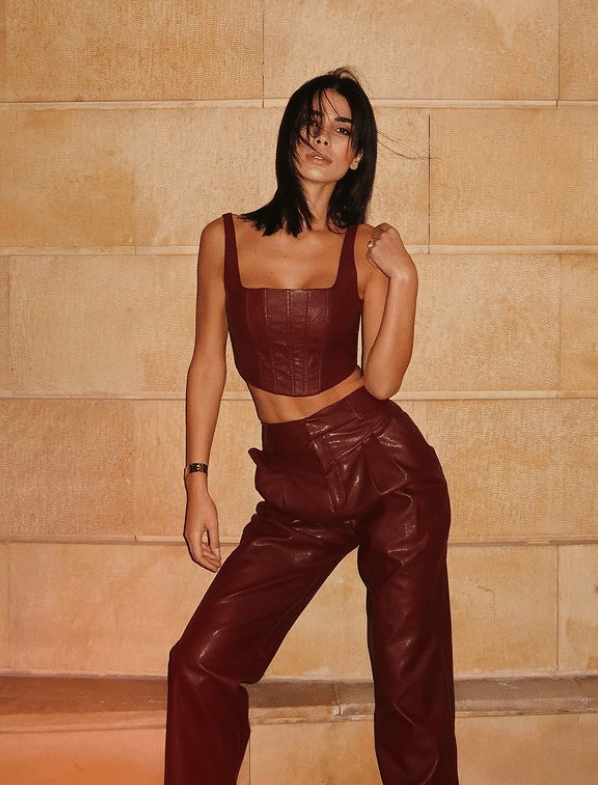 Frequently Asked Questions
Q. What are the fashion trends for spring/summer 2023?
Spring and summer this year will be painted in shades of bold and vibrant colors and will be dominated by mini skirts and risque cuts. Statement cutouts along with the classic denim on denim trend will also be a hot favorite this season.
Q. What trends are coming back in style this year?
A lot of '90s and early 2000s fashion trends seem to be making a major comeback this 2023. Some of the fashion trends that will be dominating the streets this year will be, leather outfits, fringes, feathers, sequins, sheer tops, mini skirts, low waist, and the classic denim on denim.