Which girl doesn't wish to have the prettiest bridal outfit ever? Once a girl gets engaged, the biggest task is to find the right bridal dress. Considering the recent trend of wearing designer dresses in Pakistan, almost every other girl wishes to wear a designer dress which is within their range. Those who can't afford one, try their best to get a good replica. Moreover, in the last one year, we have seen some pretty royal weddings in Pakistan, which further add to the craze. So in this post, we will be discussing some of the latest Pakistani bridal dresses, and we will also be sharing the pictures of the most beautiful Pakistani bridal dresses and combinations that we came across.
One of the best ways to stay updated with wedding outfit trends is to follow celebrities wedding style as they always come up with the latest trends. So i will be sharing some of the recent celebrities wedding pictures with their wedding dress details so you can get complete idea about it.
I recommend you also to see this useful post along with this one to make a perfect wedding look.
Cute Hairstyles for Walima Function
Cute and Romantic Islamic Couple Wedding Dress Pictures
Pakistani Celebrities Bridal Dresses
Ayeza Khan
I'll start by discussing my favourite one, the wedding outfits of Ayeza Khan. Ayeza is a prominent television actress of Pakistan who got married to a fellow actor Danish Taimoor in August 2014. It is said that instead of going for bridal dresses, this talented girl designed all her outfits on her own.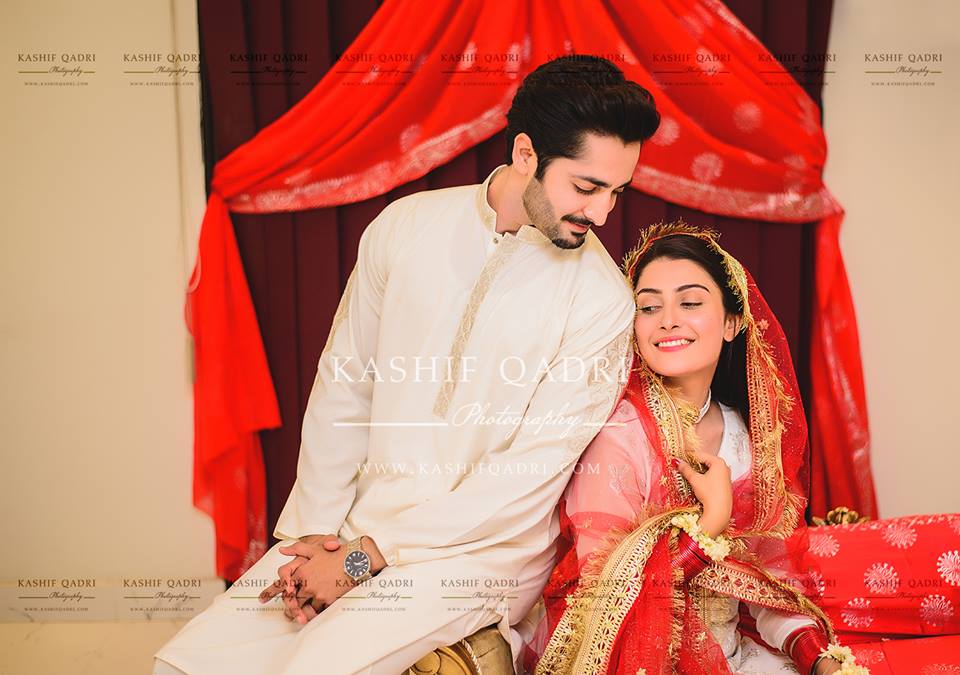 For the Nikah function, she chose a simple yet elegant look by wearing almost natural looking makeup and a white dress. Her head was covered in a red net dupatta which made her face visible, and the border of the dupatta was laced with Kiran, which is a traditional custom she brought back in fashion.
For the mehndi function, she went for a colourful and vibrant dress which she was able to carry pretty gracefully.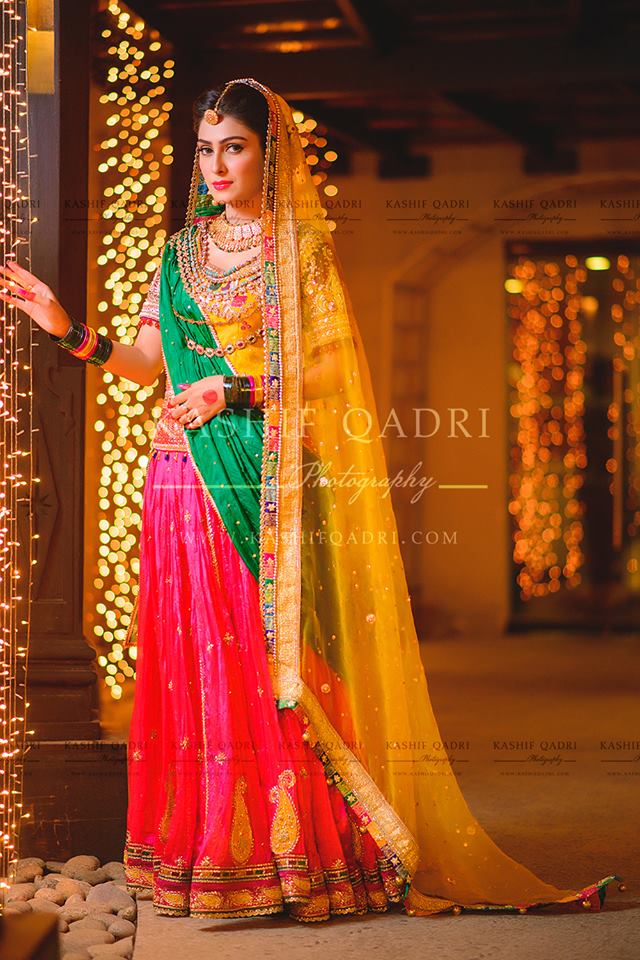 For Barat, she wore a traditional red dress, a lehenga with a long shirt. I also loved her jewellery and make-up as nothing seemed to be overdone, which often becomes the case in royal weddings. For walima function, she wore an ivory and pink gown which I think is a beautiful combination.
 Pictures of Ayeza Khan Bridal outfits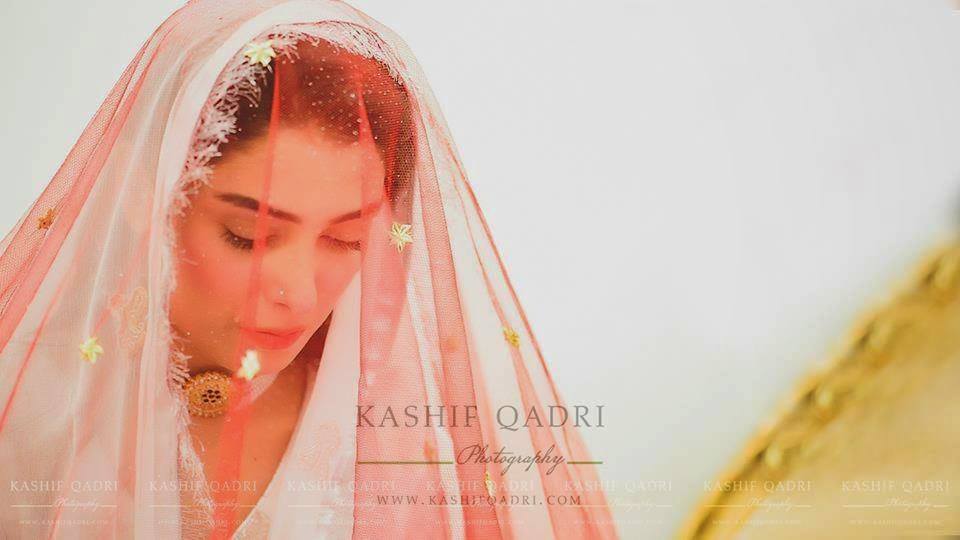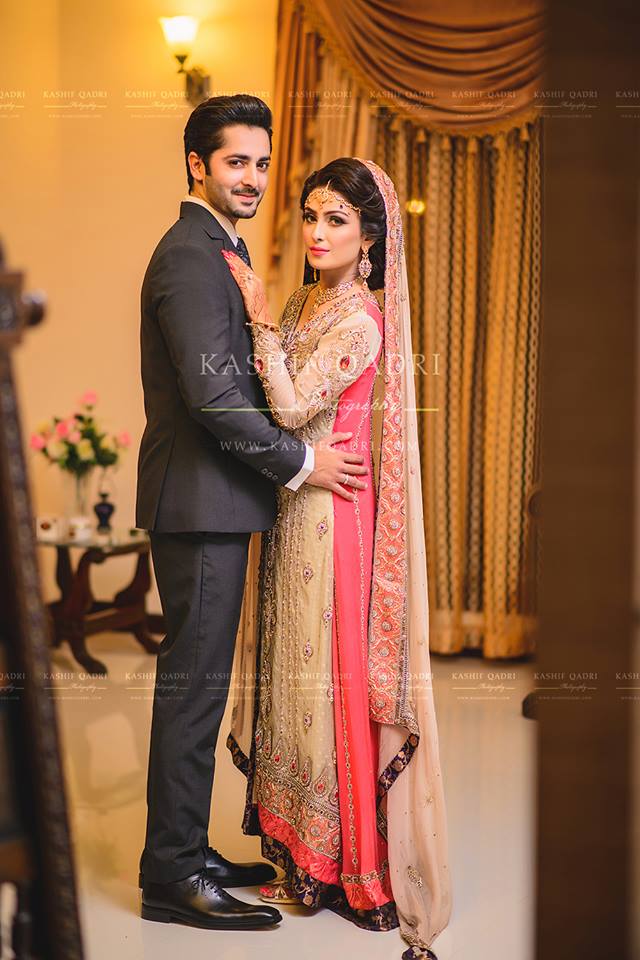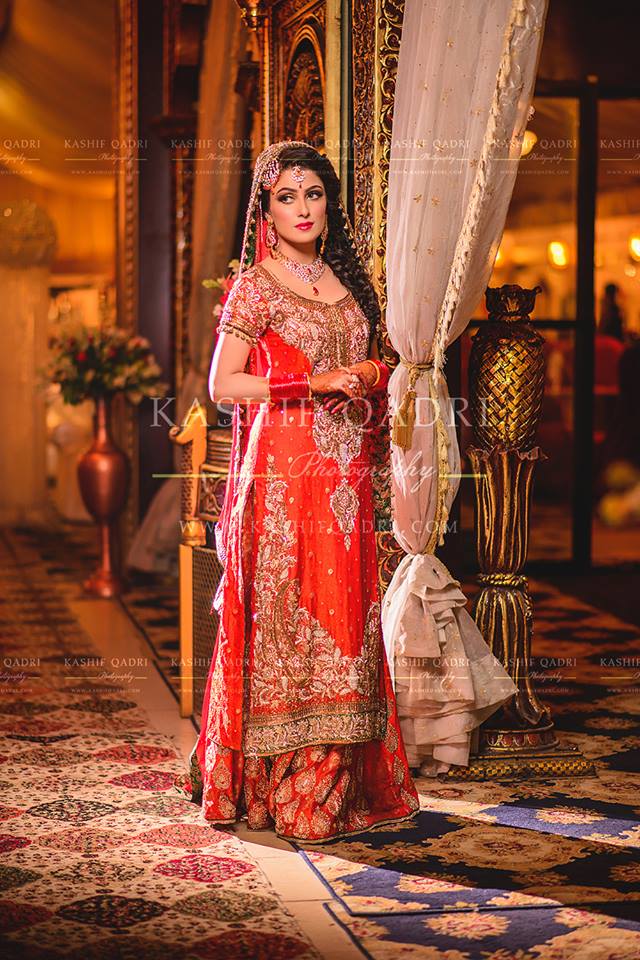 Sharmila Farooqi
The next royal wedding, which again has the potential to give great ideas for wedding dresses is the Pakistani politician Sharmila's wedding. Though her wedding functions were almost to weeks long and all the dresses were designed by famous Pakistani designers. I have chosen two of my favourite dresses for her wedding here. The bold green mehndi dress, designed by Bunto Kazmi. Its what most people call an Anarkali style dress and suited the occasion pretty well. But the best one was her classic red bridal dress, again by designer Bunto Kazmi. The dress was a deep blood red coloured lehnga with a tail and a shirt which was knee length. I believe 2015 will be a year of relatively shorter lengths for bridal shirts. The shirt willed with gold work looks spectacular.
Pictures of Sharmila Farooqi Bridal Dress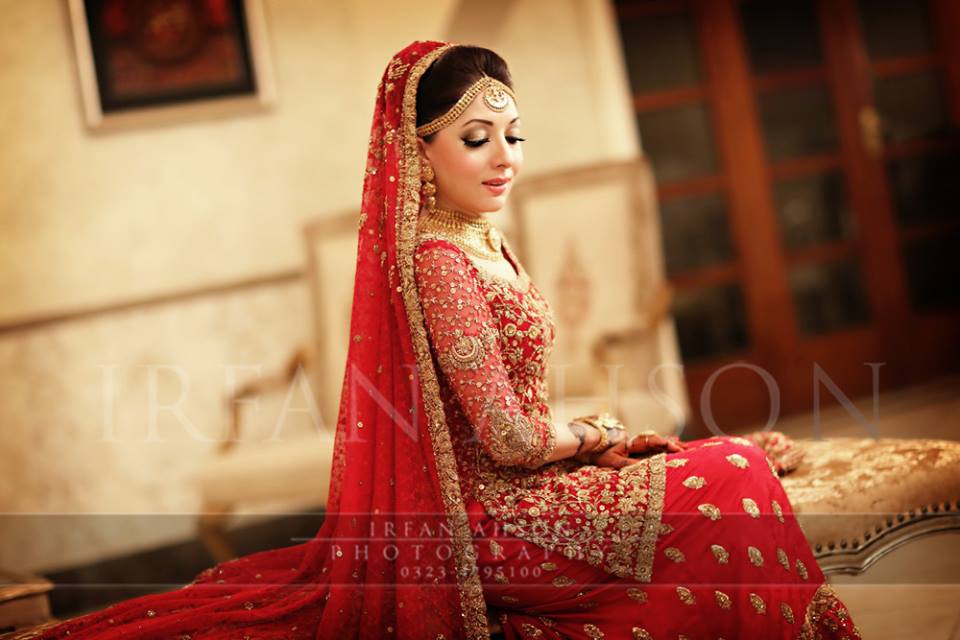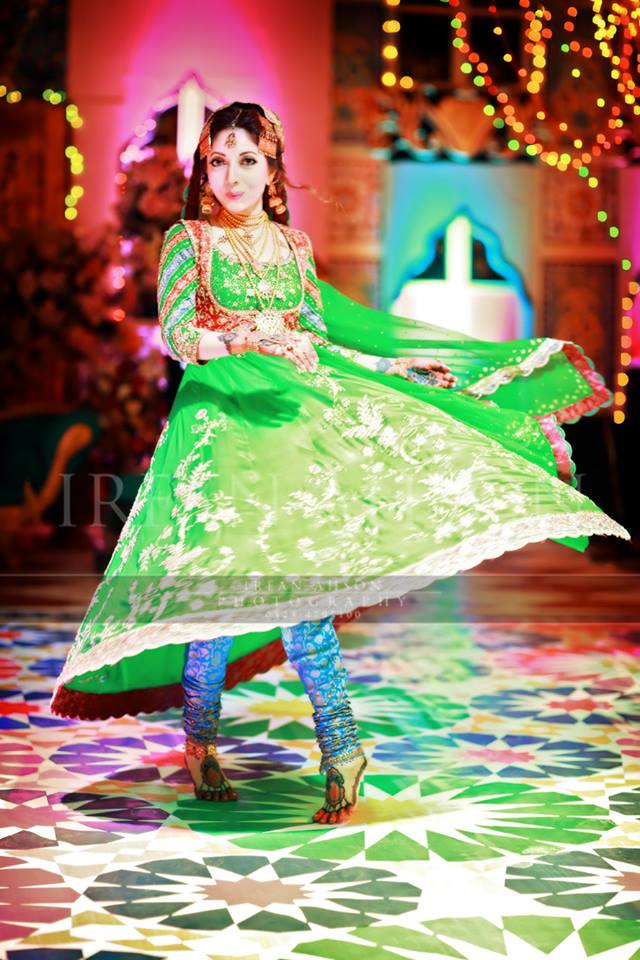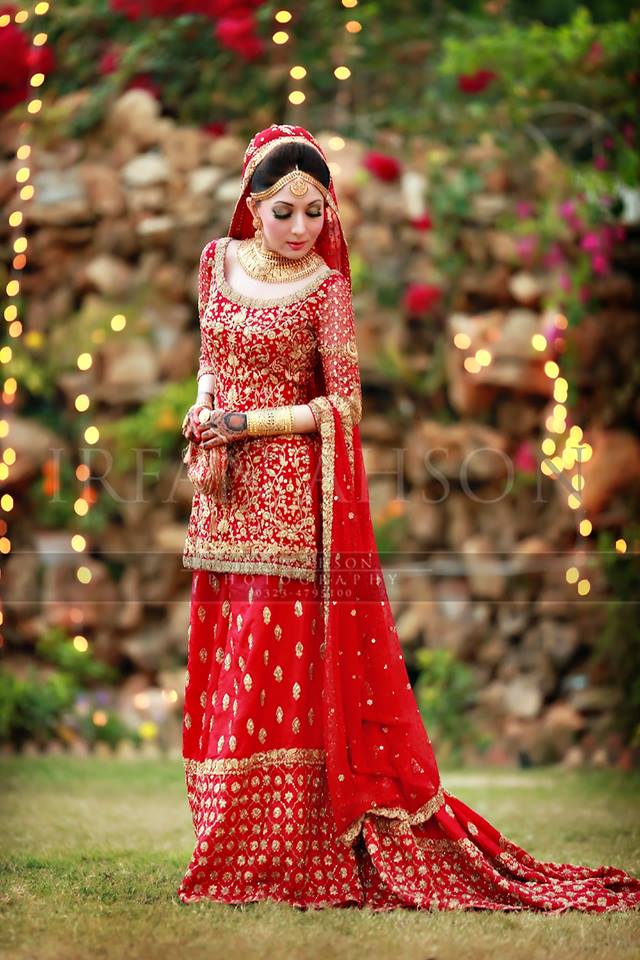 Source
Malik Riaz's granddaughter
And now the latest Disney wedding of the real estate tycoon Malik Riaz's granddaughter, whose wedding exit on a helicopter created quite the hype. This bride also went for a traditional look, though instead of wearing a completely red outfit, she chose to combine gold and red and was designed by Indian designer Manish Malhotra. You could also see shades of peach and green in the dress, and overall, it created a really nice traditional and yet innovative look. Though I like the colour combinations, I felt the dress and jewellery was overdone as it makes it hard actually to figure out what she is really wearing.
Wedding Pictures of Malik Riaz's granddaughter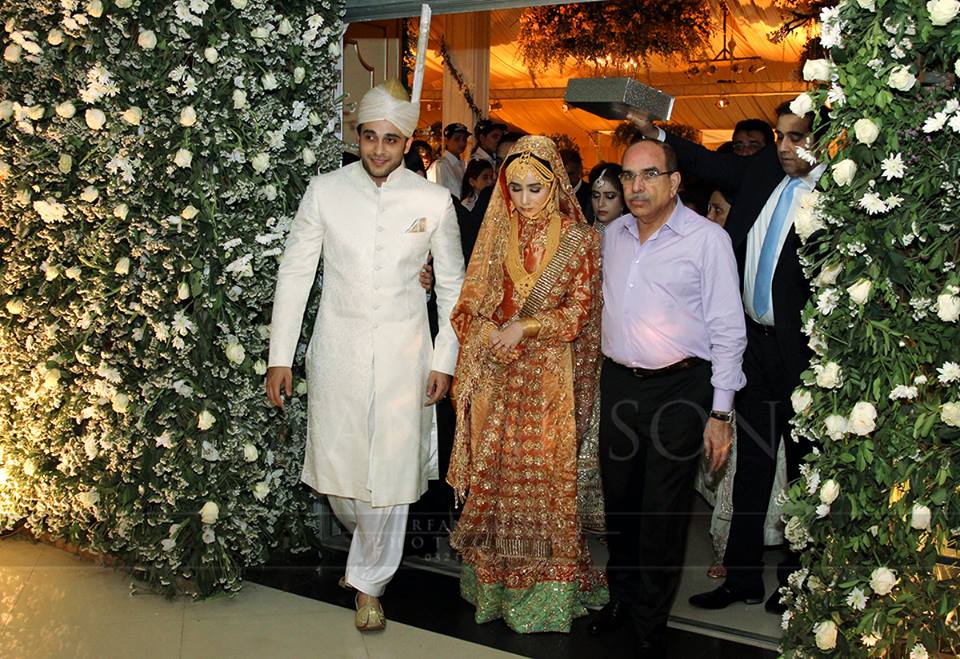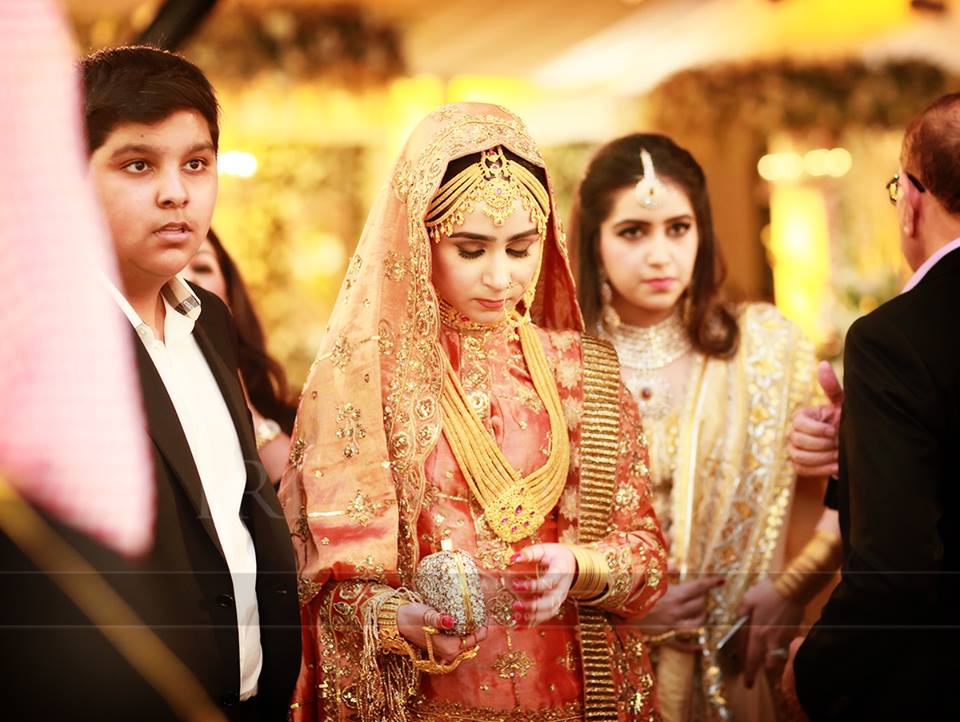 Source
Here are some more beautiful Pakistani bridal outfits, from mehndi, Barat and walima brides, which I recommend you take a look at if you want ideas for your own wedding dress.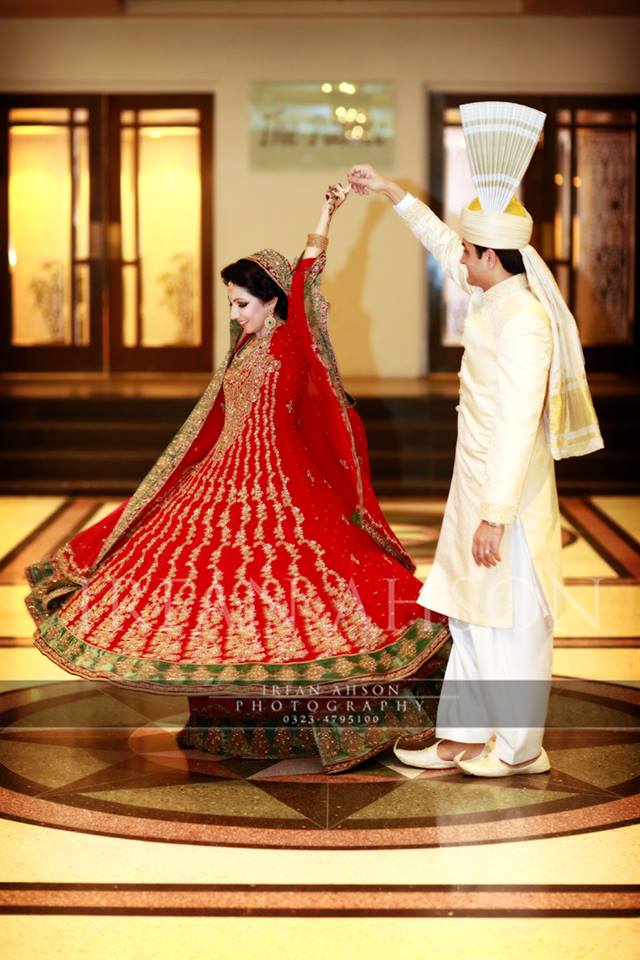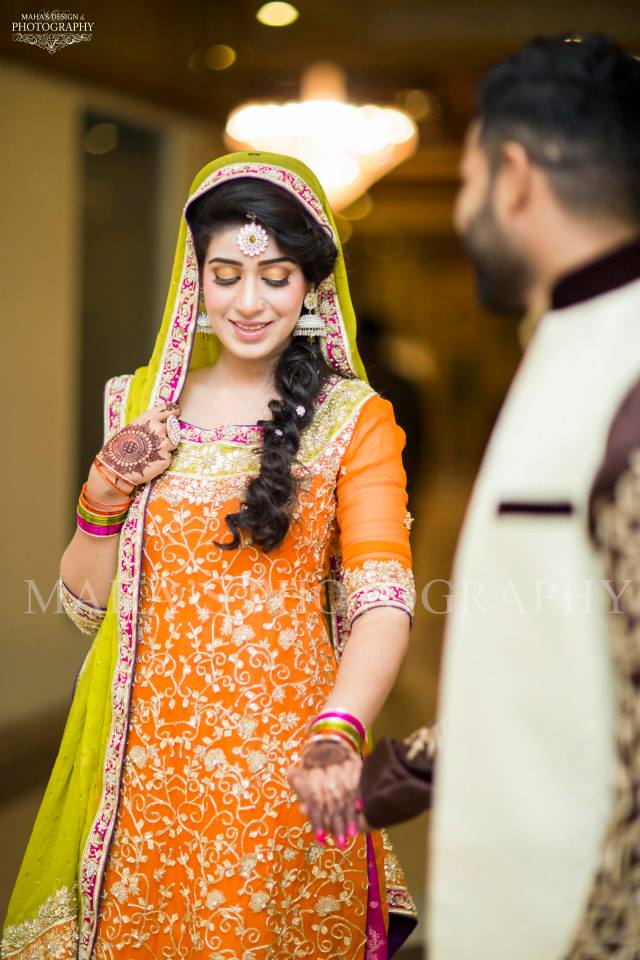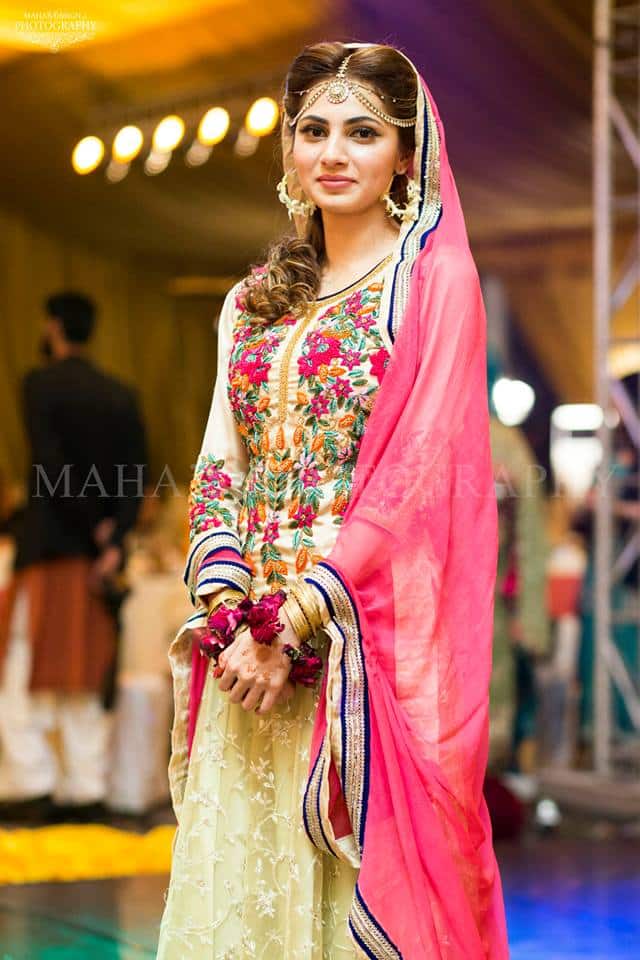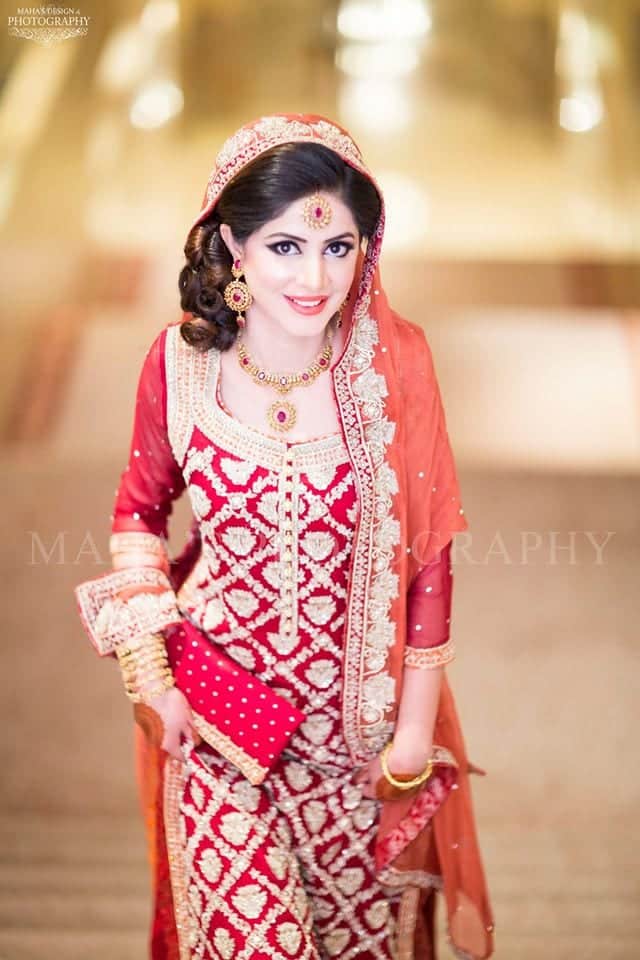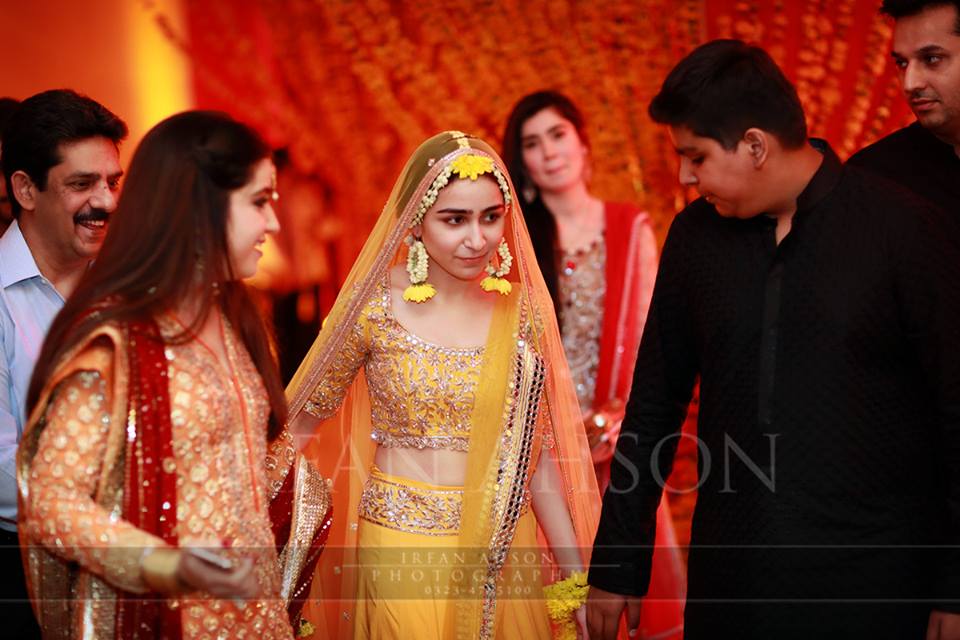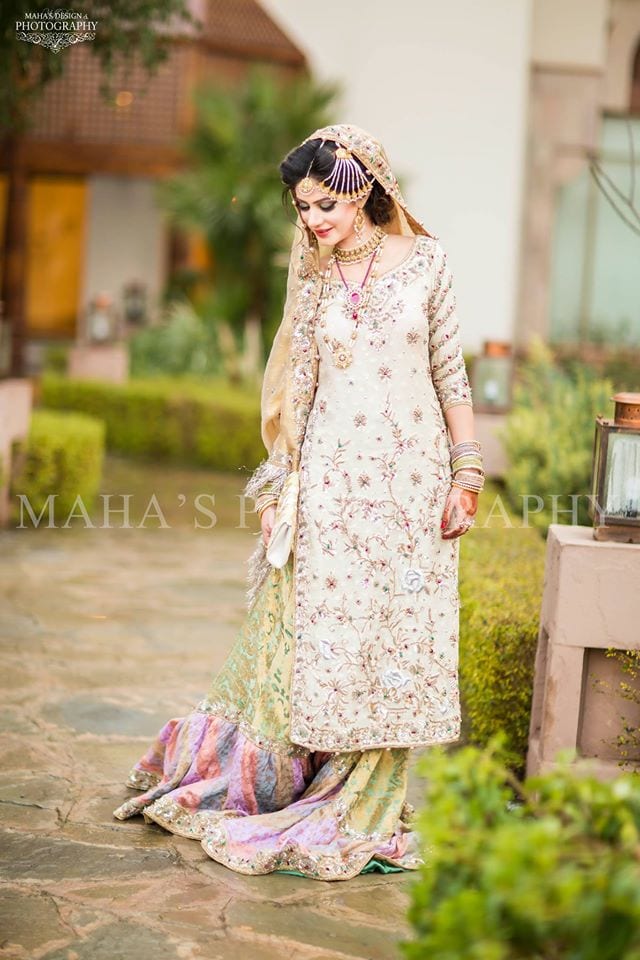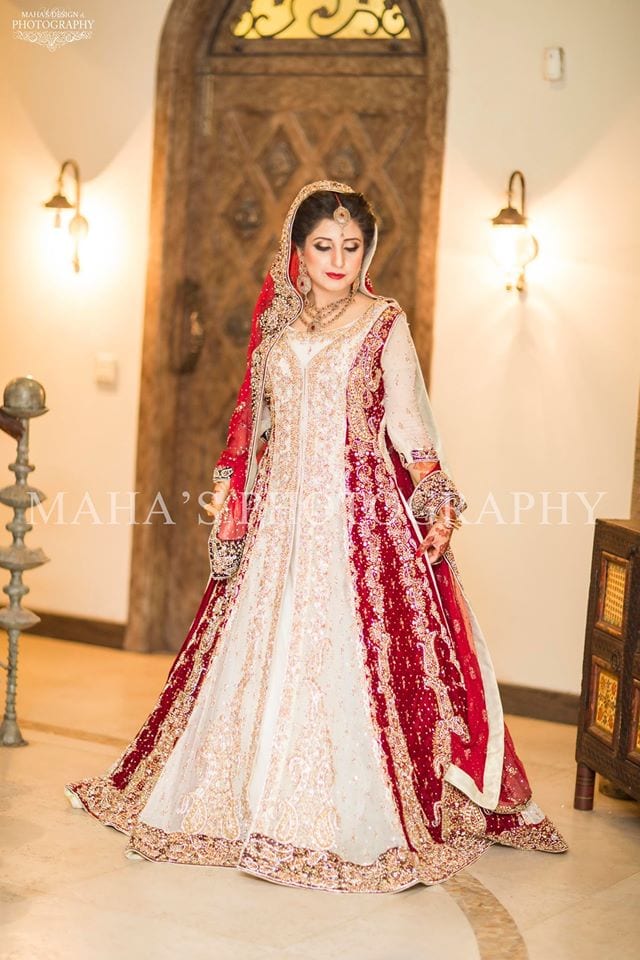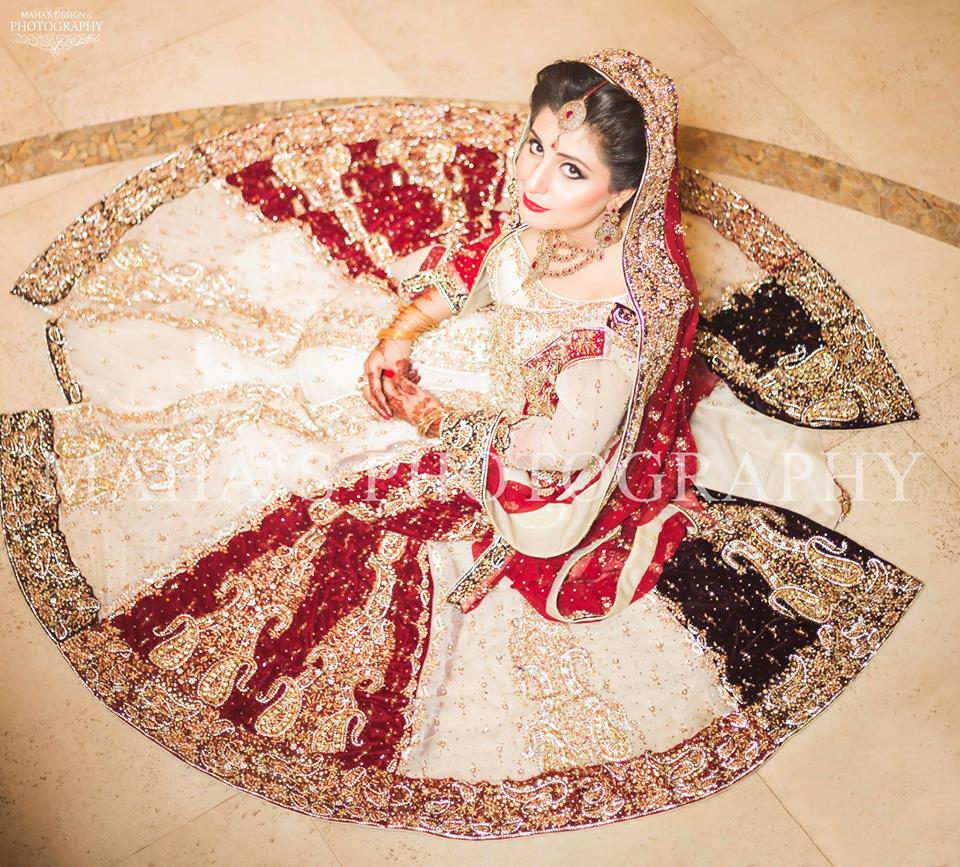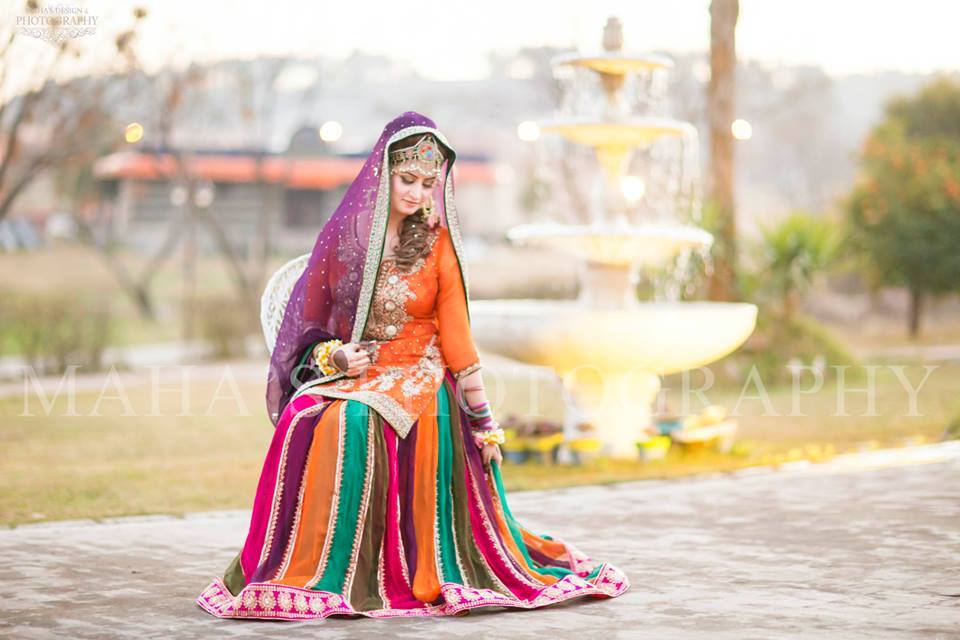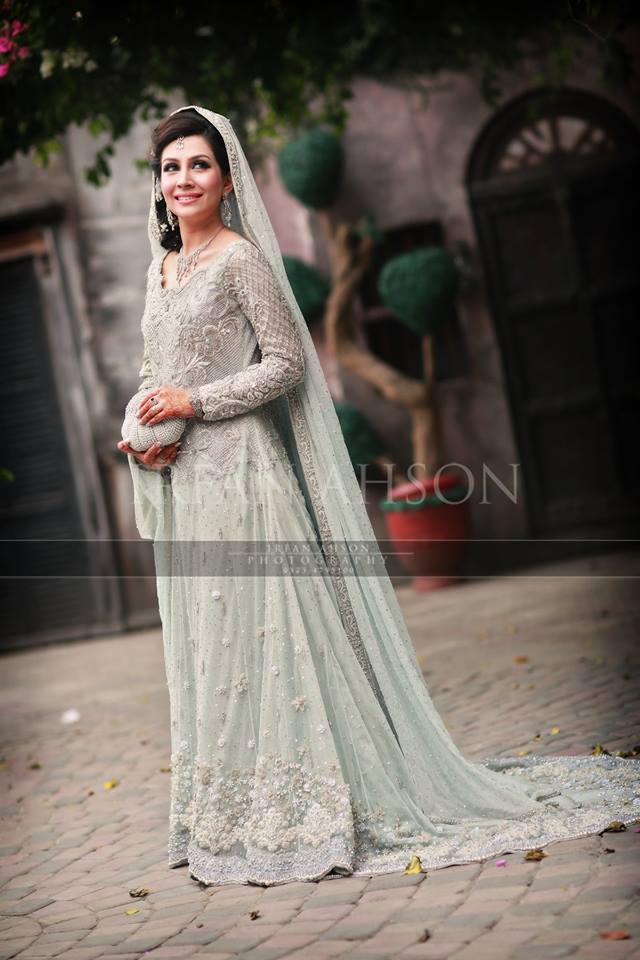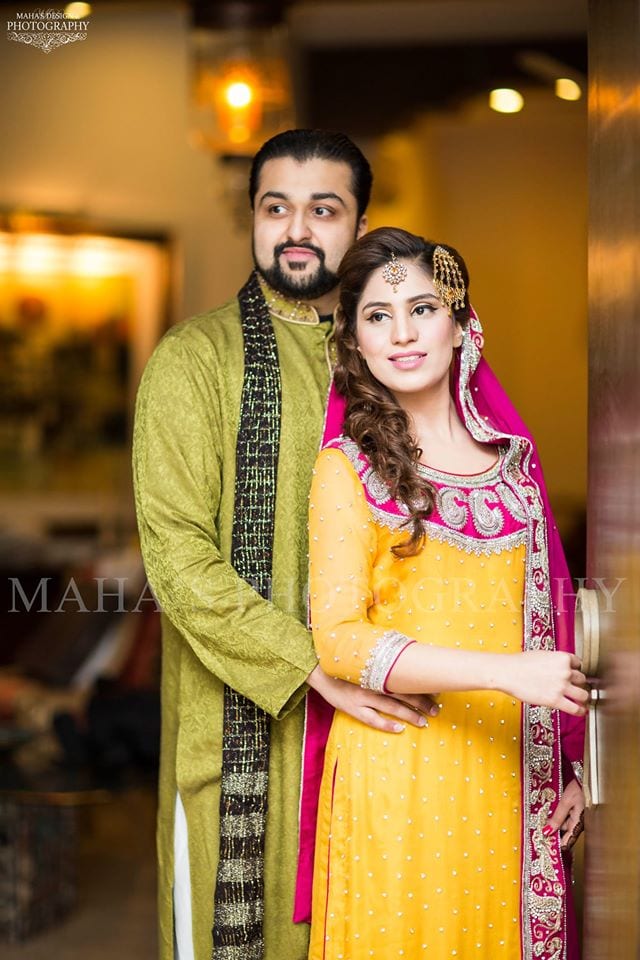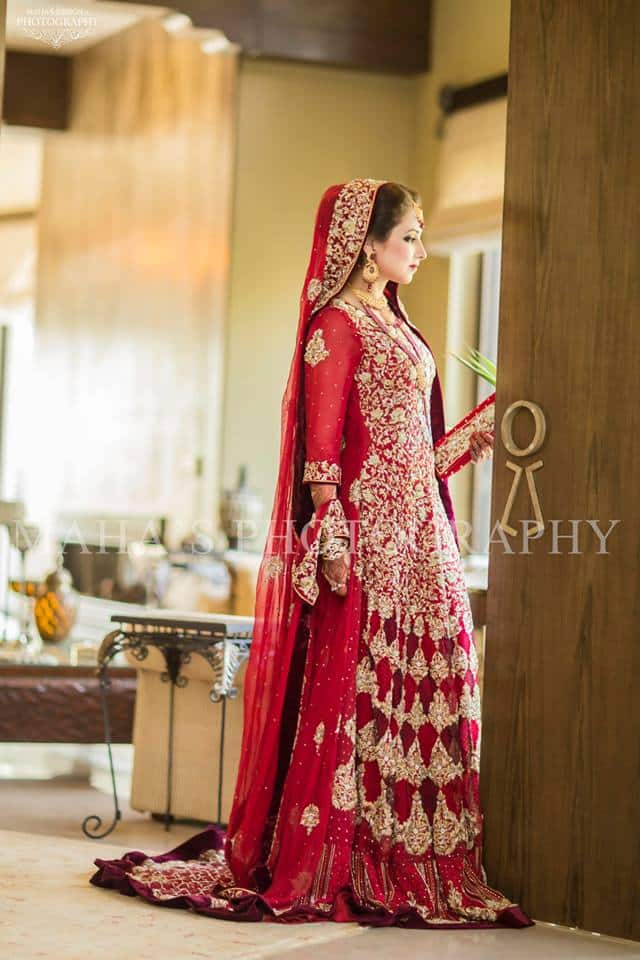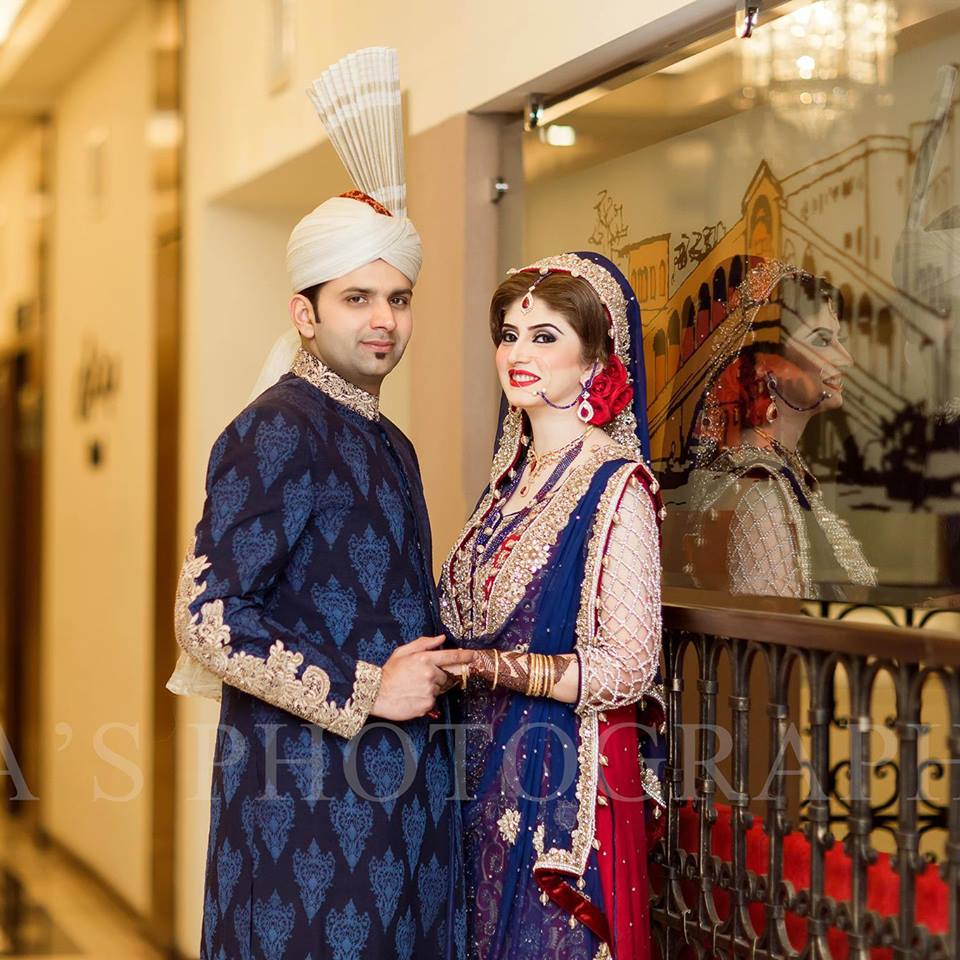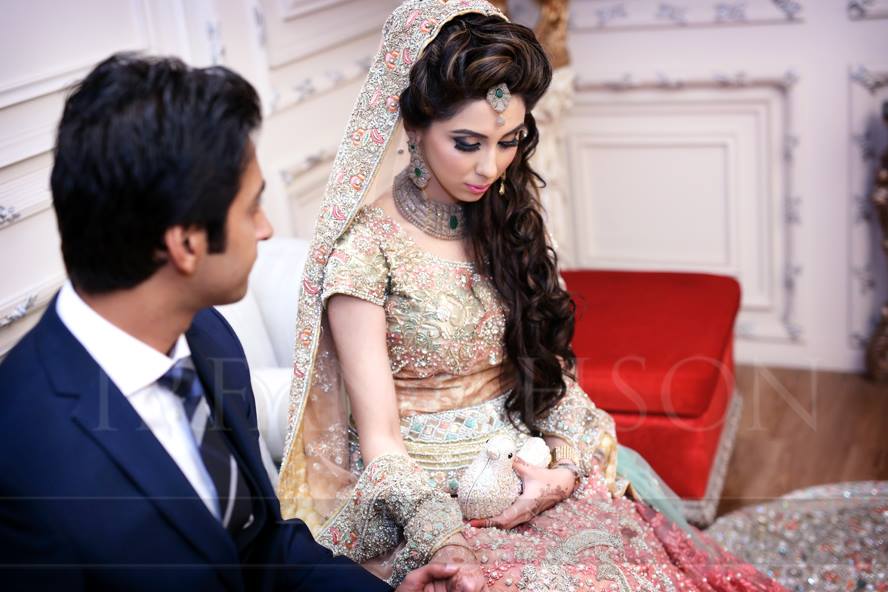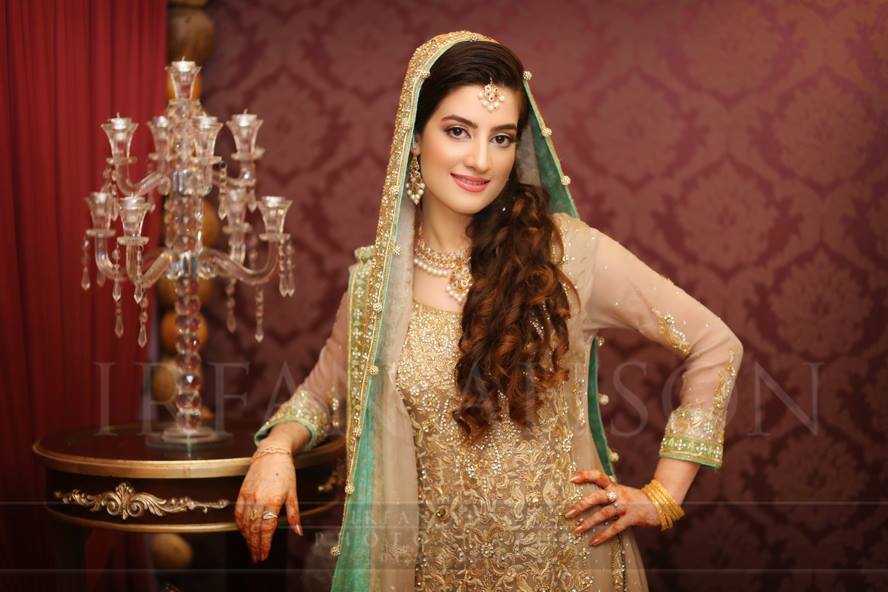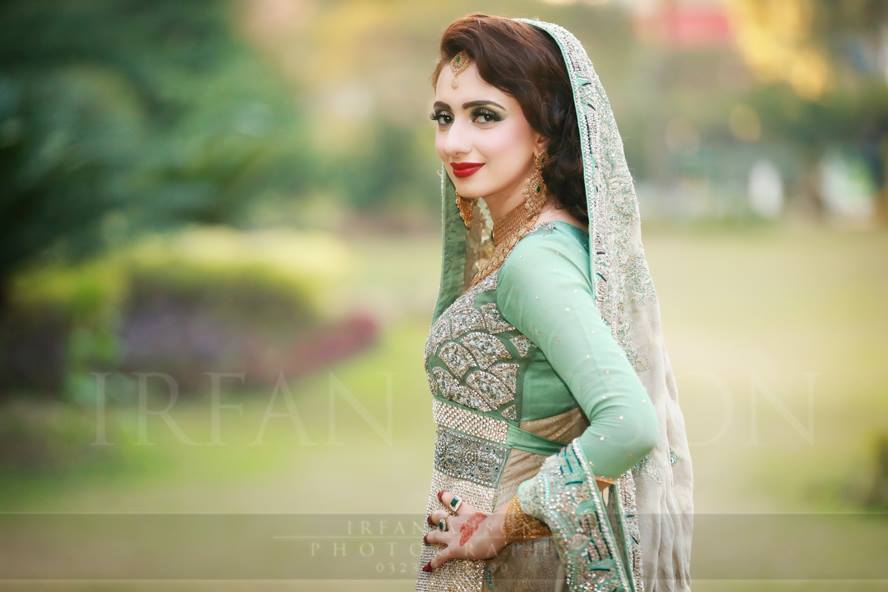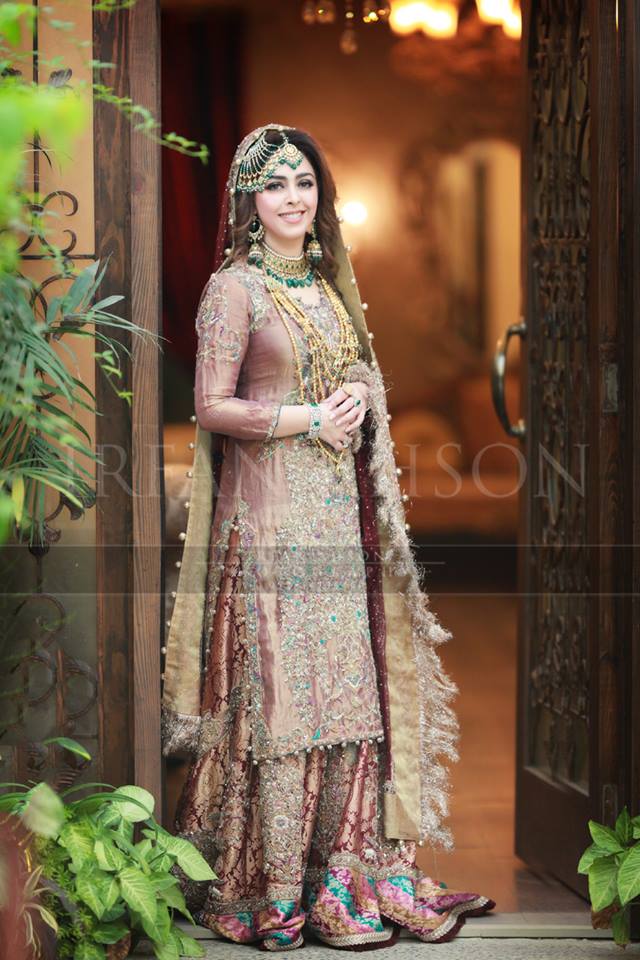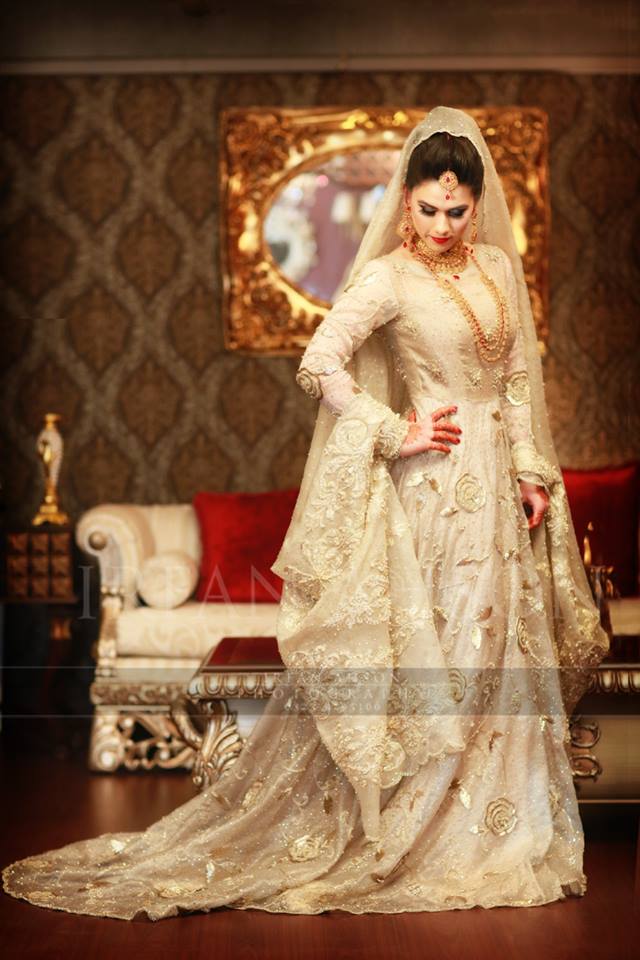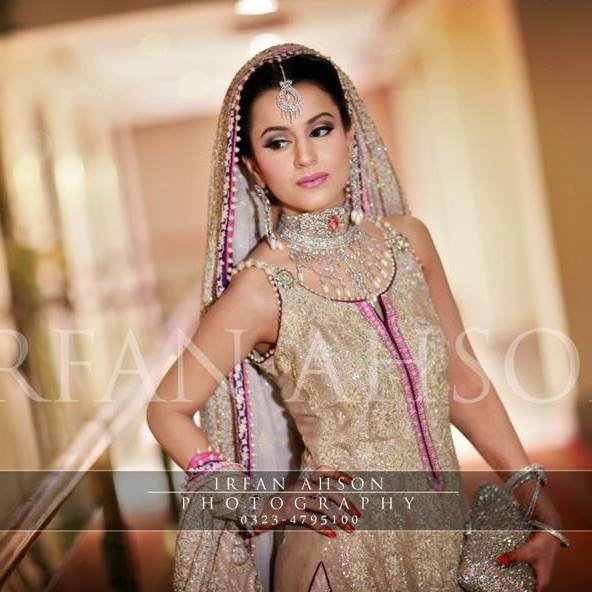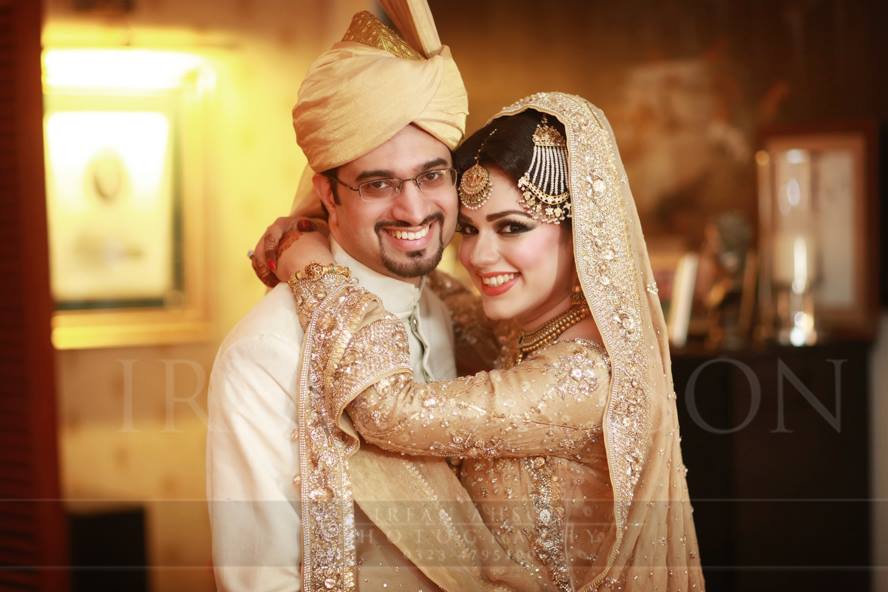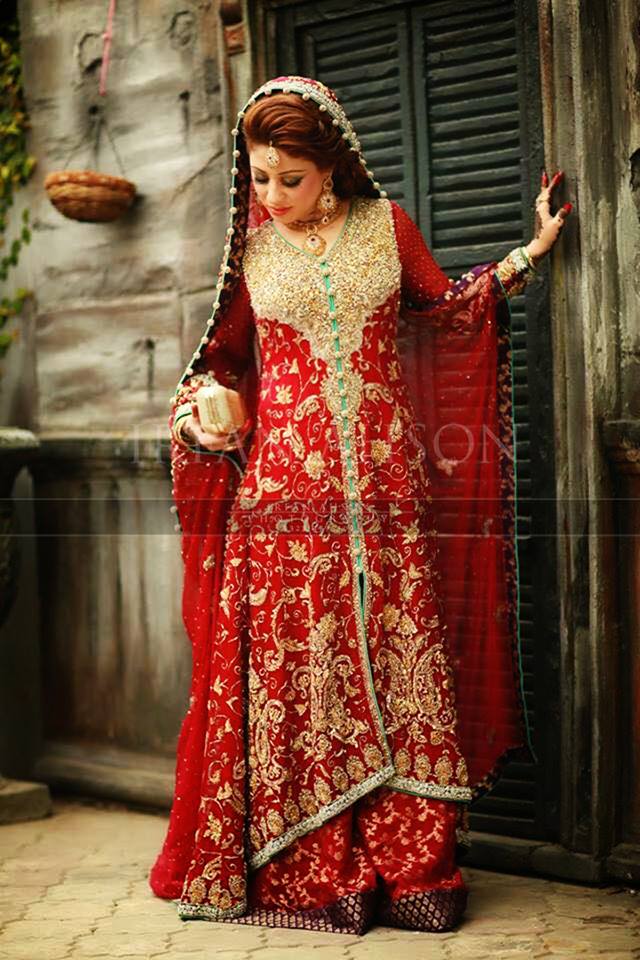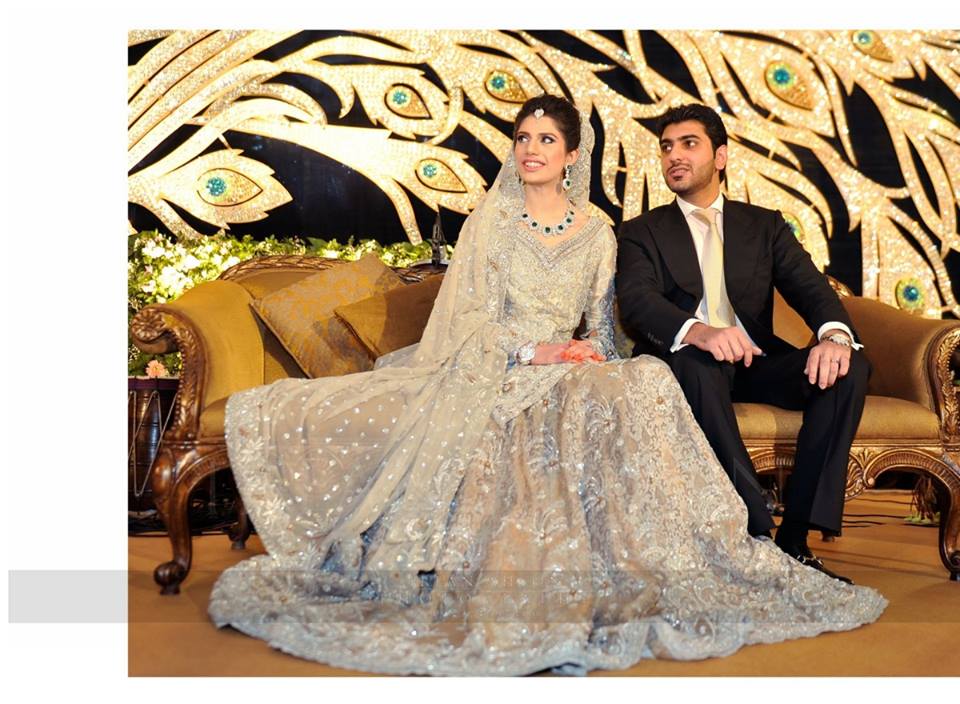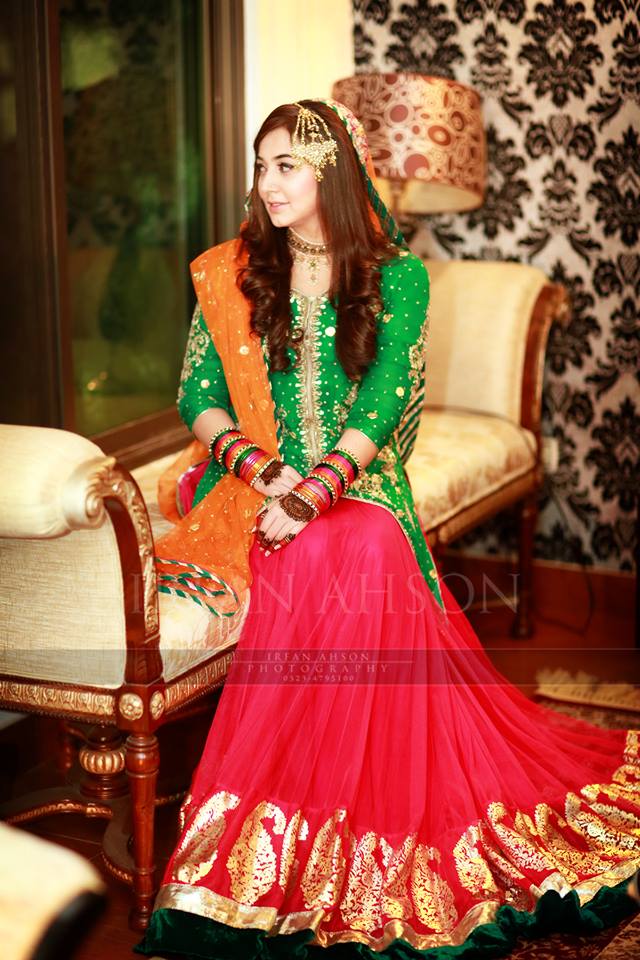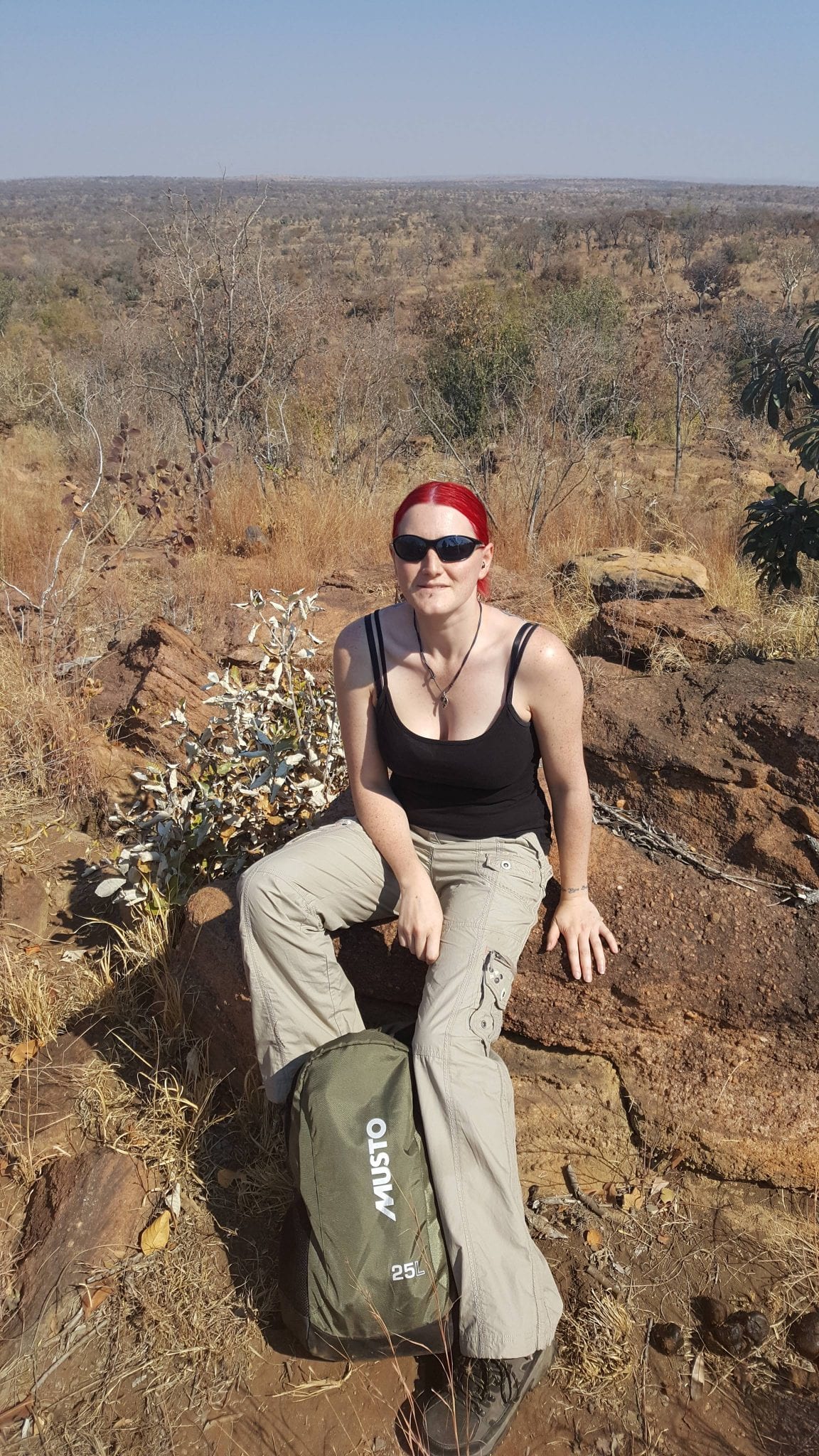 Caz, aka Vixen, has been freelance creative writing for several years. She has a lot of experience in different fields including high street fashion, tattooing art, and even the gothic and historical costumes. Caz has a Diploma in Fashion and Textiles and also a Bachelors Degree in Historical Costume and Corsetry. Her passion lies with gothic design, corsetry and any other styles considered to be taboo or unusual. Style-wise Caz has a love for Vivienne Westwood and her take on the punk era. Although Caz loves the weird and wonderful, she has a deep love for all fashion and allows this to show through her work.