Saree for short height girls. Saree stands out amongst the most prominent Indian clothing, which has an ageless interest. Its mainstream is in India and other parts of the Asian Sub-Continent; in truth, now it's even prevalent in Western countries.
It reigns as the most vital clothing in each Indian lady's closet. Let's see the best saree draping styles for small girls, how to wear them, the saree tutorials for short-height girls, what shoes to wear with them, and how to carry them.
The unfading interest in saree can only be well kept up if it is draped impeccably. A saree worn in an untidy way can ruin your day. Ladies bashful away from wearing sarees as they feel that it will look graceful just on tall and slim ladies; however, in all actuality, a saree is for every single lady regardless of the possibility that you are short, you can look exquisite and sophisticated by remembering a couple of points in mind.
If you have a short height and are looking for some inspiration, then you should have a look at what these ladies with short height have accomplished: 10 Short Height Plus Size Models Breaking the Stereotypes.
How to Wear Saree if You are Short Height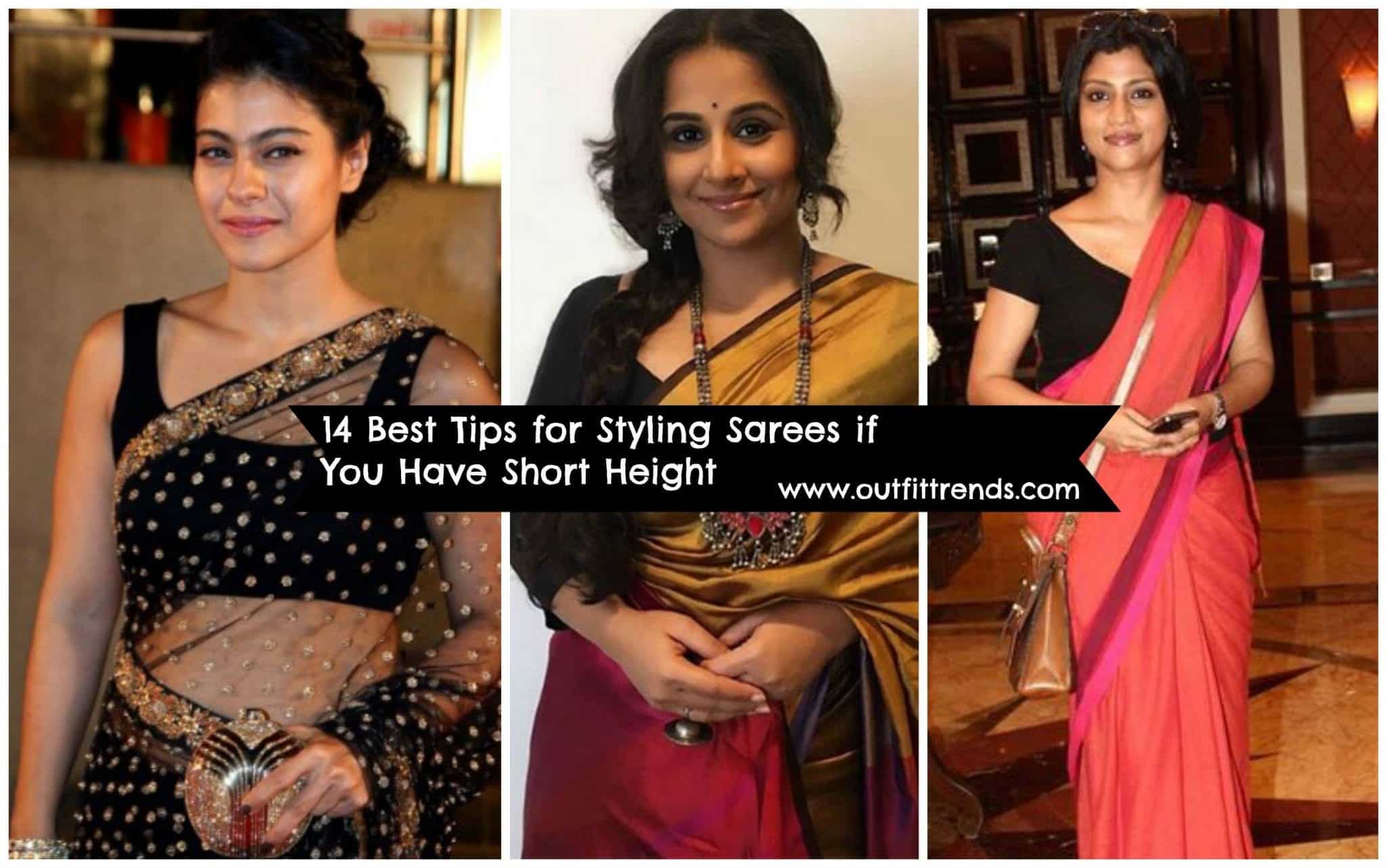 14. Say No to heavy and broad border
Heavy and broad borders naturally decrease the visual length of the saree, making you look shorter than you are. Go for a saree with a simple, light border, preferably a thin one. A thin border will help lengthen your tallness.
Konkona Sen, the Bollywood actress, is only 5 feet 1 inch tall, so she never wears sarees with heavy borders. Instead, she opts for plain sarees or ones with the simplest borders.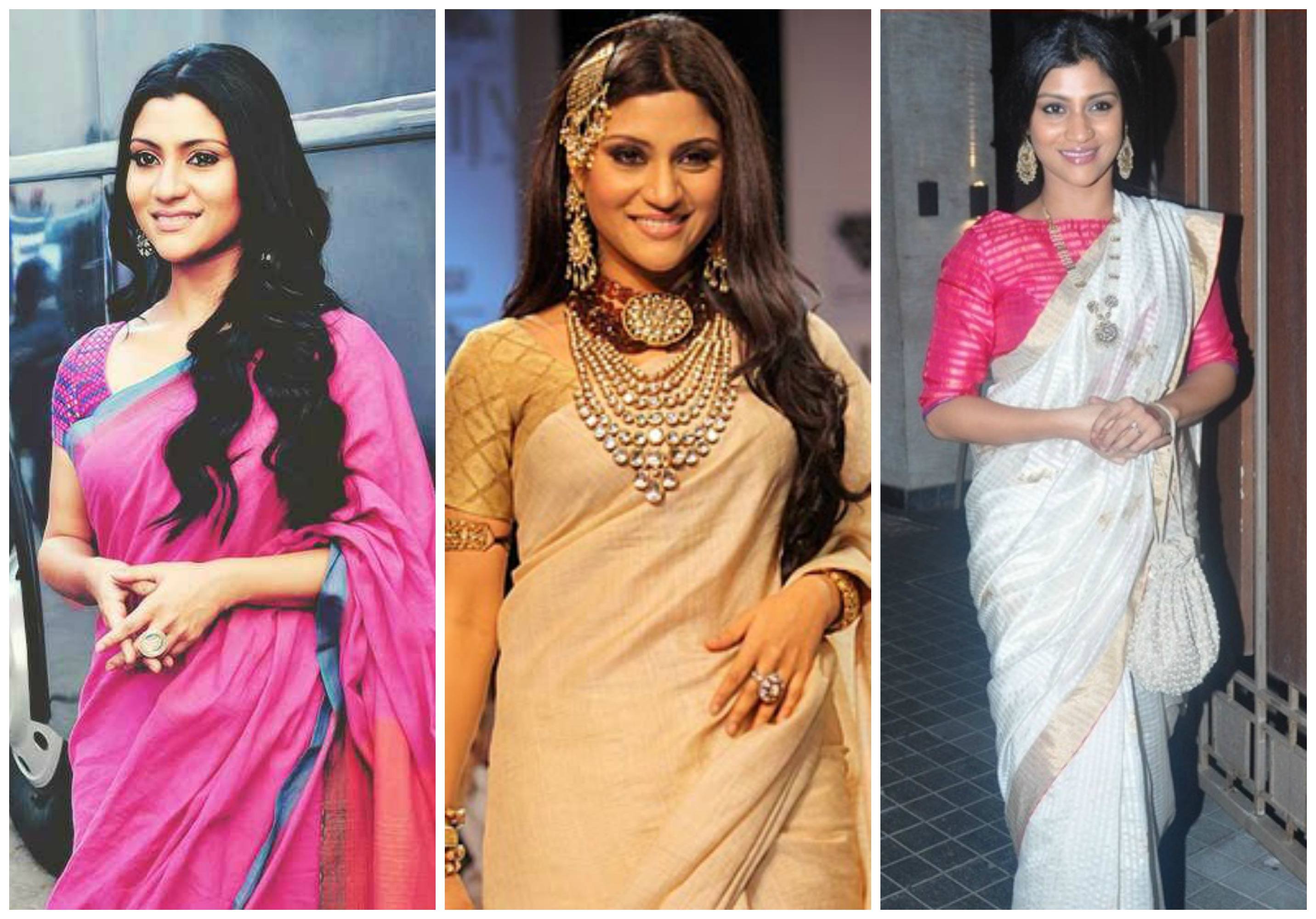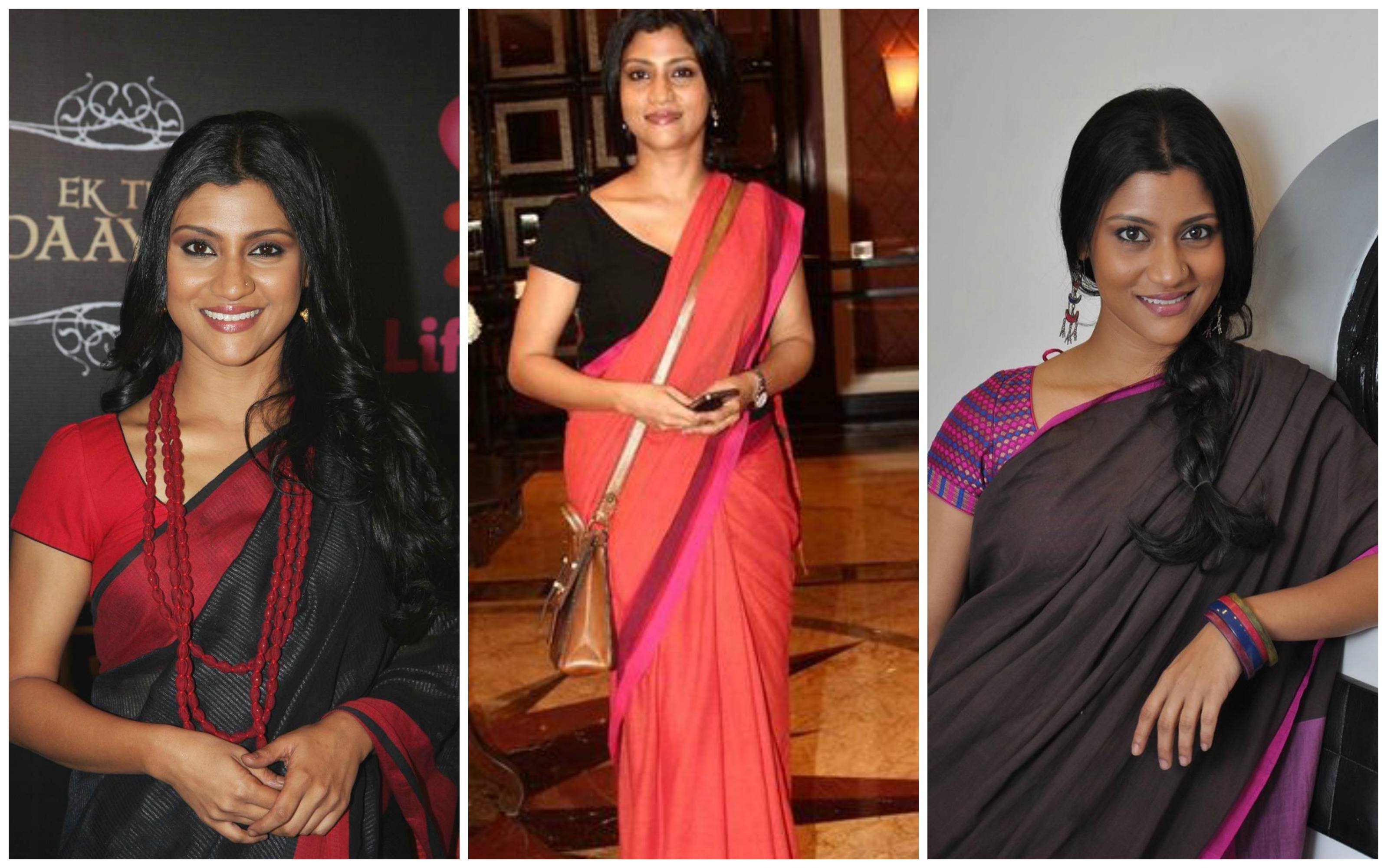 13. The Savior – High Heel
While you may perhaps be a young woman who likes heels wearing a saree without heels is genuinely inadequate. In any case, it is critical to pick the right pair of heels.
One might love wedges, but if you are going to a formal event and wearing a light-printed chiffon sari, then wedges won't be the best pick to put on. One should go for shiny and glossy heels over chunky ones.
If you're not open to wearing stilettos, wear square heels that aren't too thick to help you appear tall and thin. Additionally, keep away from super high heels, as that can draw a separate look with respect to your shoes and a long way from your saree. High heels are normally intended to expand your tallness and get the perfect graceful look in the saree. Pencil heels can be a perfect choice if you can handle them.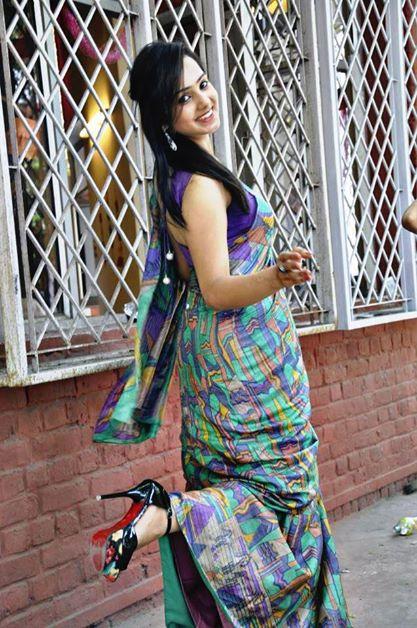 12. Go for a slim fit petticoat/wear jeans underneath
Petticoat plays a vital role for short, heightened girls and can incorporate a significant measure of extra weight into your body, so every one of those mummy underskirts – dump them! Go for a fitted one that holds fast to your waist, isn't firm, and won't pack up under your sari.
To have a perfect look for your saree, it relies on your petticoat selection, so dependably go for a thin fit. Also, your petticoat ought to be lower leg length; that is, you can say ankle length.
One mystery hack is to dispose of the loose-fitting petticoat and go for tight skinny jeans that are specially fitted if you understand that you're wearing them only for a short duration. Wearing jeans underneath a saree is an incredible decision as it will put accentuation on your body figure and improve your stature. For more tips, check out 14 Most Elegant Saree Designs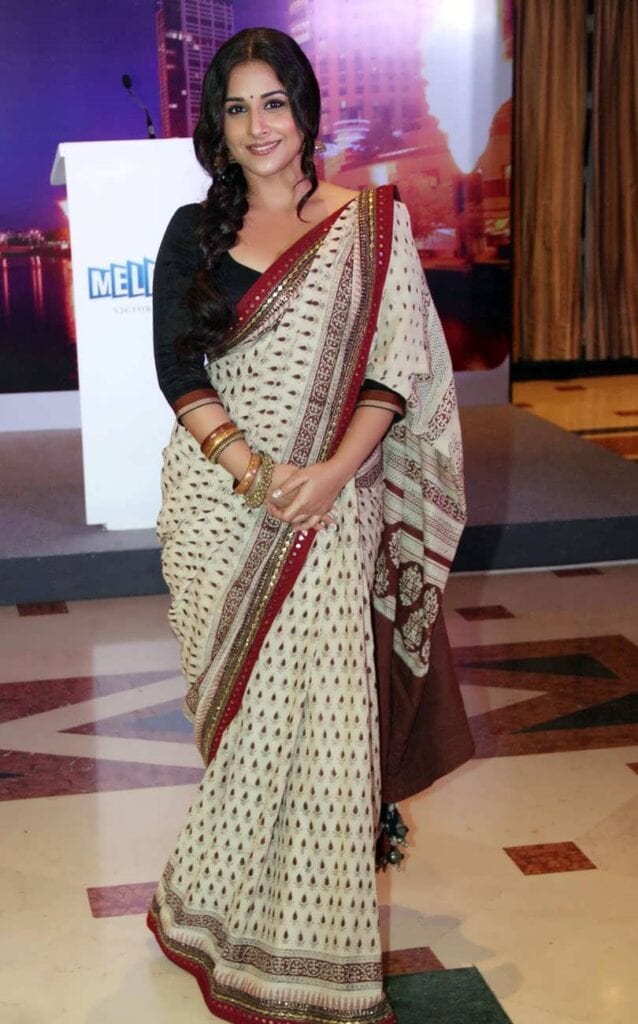 11. Pin it right!
Placing the pin at the right place also plays a significant role for young ladies with short height. The way you pin your saree can conceivably represent the critical moment for the look! It can either make you look truly remarkable or truly muddled and unflattering. When creasing your saree, keep the creases small and overlap them in skillfully.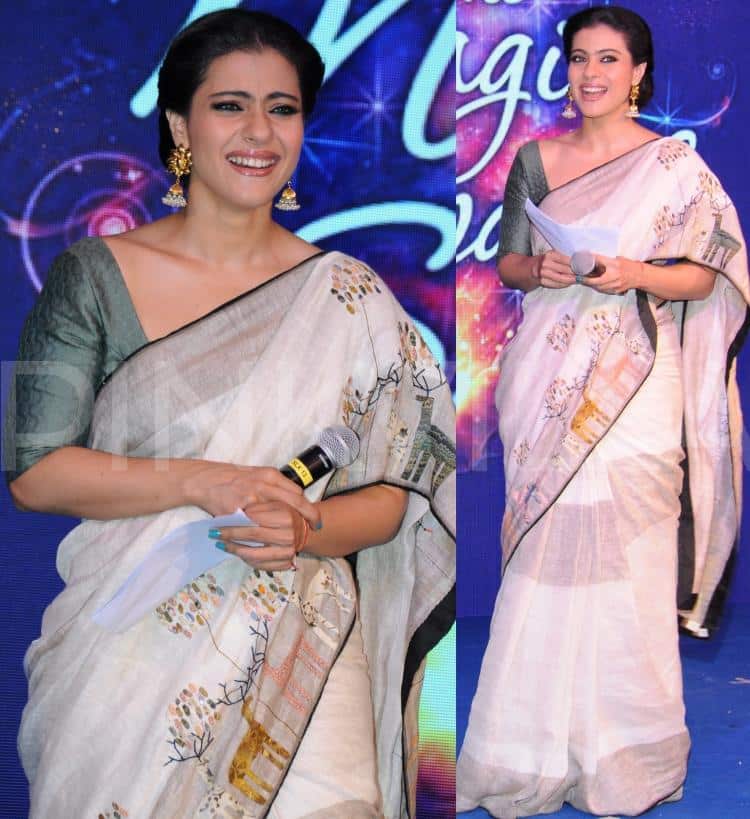 10. Choose the right fabric!
Picking the correct texture and material of cloth for saree is critical in looking the way you need to look. A saree with lightweight material will make you look taller as it will wrap around your abdomen.
A thick or heavy material cloth of saree won't be a good decision for short heighten ones and can make you look somewhat shorter, and evermore will put more weight on your body.
See these photos of Vidya Balan and Juhi Chawla, and you can make the comparison yourself. While both the actresses are almost the same height and weight, wearing the same color of saree, Vidya's choice of saree fabric makes her look much heavier and, hence, shorter as compared to Juhi's.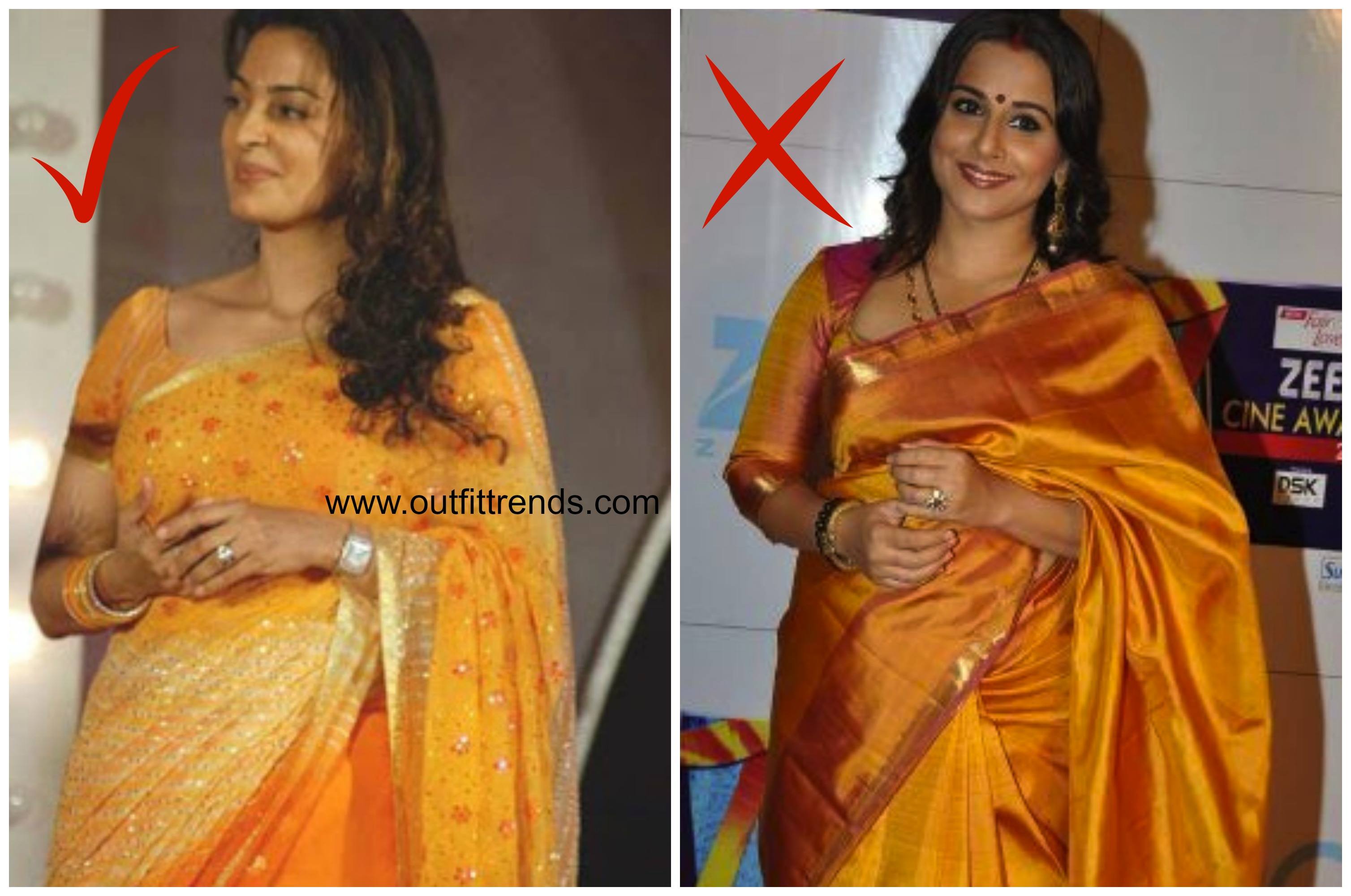 9. Give a miss to big print
Basically, one ought to evade intense enormous prints as they cover more space, which is the primary motivation behind why you shouldn't go for a saree. They make you look broader than you are, and there won't be a 'break' in the pattern.
So go for smaller prints as they stream better with the texture and make you look leaner and taller. Sarees with thin borders will make you look tall. To have an intense look, pick a saree in a solid dark color. Plain sarees with a dark color border will make you look lovely.
One of the tiniest actresses of Indian television, Sarah Khan, has always looked amazing in sarees since she chose small prints that went with her petite figure.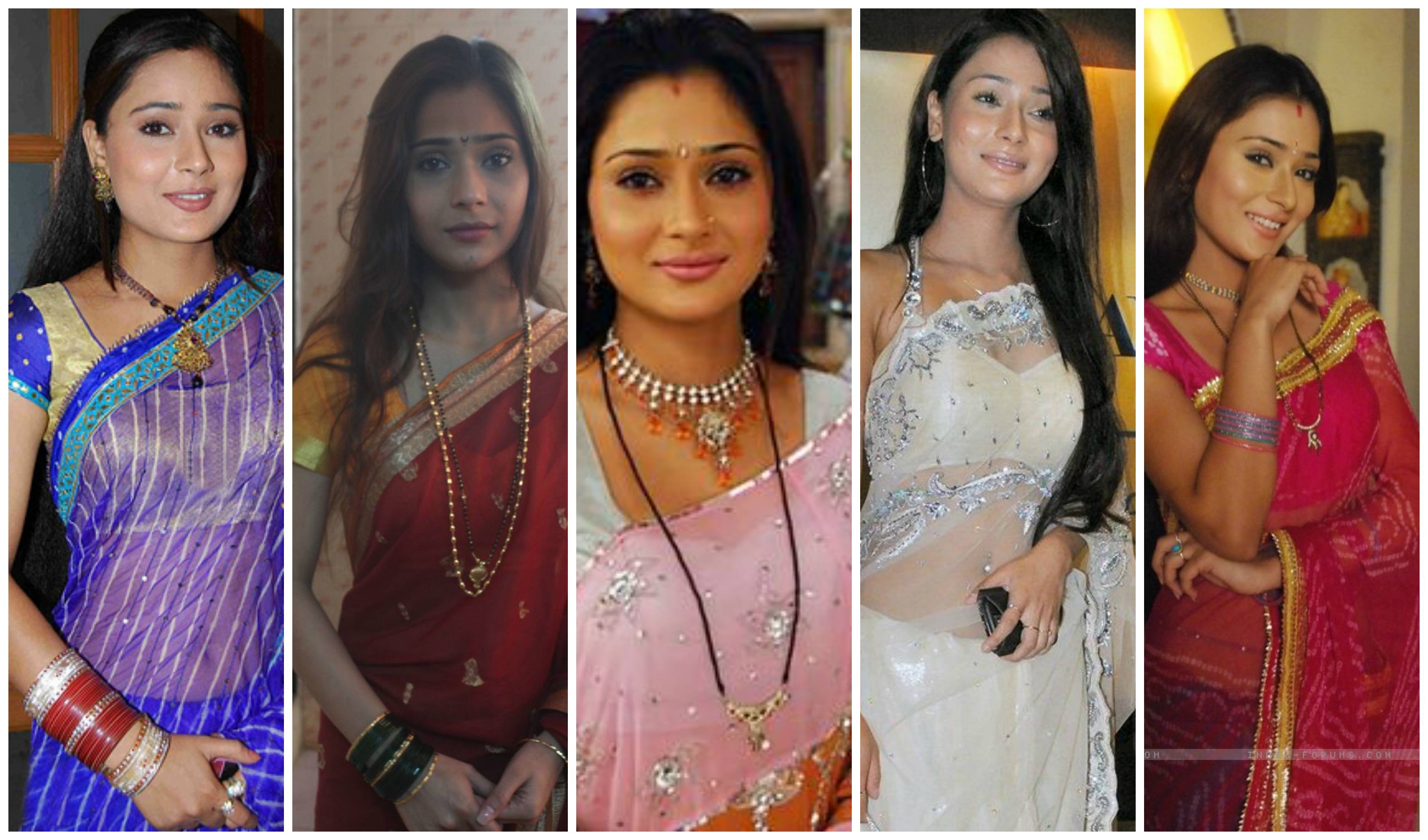 8. Right hairdo with Saree
A hairdo can go far in making you look taller. It's an awesome styling hack that can include or subtract impressive weight or height from your body. A high bun – untidy or slick can give you a taller look. Try not to part your hair in the middle as it'll give you a rounder face that will make you look shorter! RECOMMENDED: 20 Cute Celebrities Inspired Hairstyles To Wear With Saree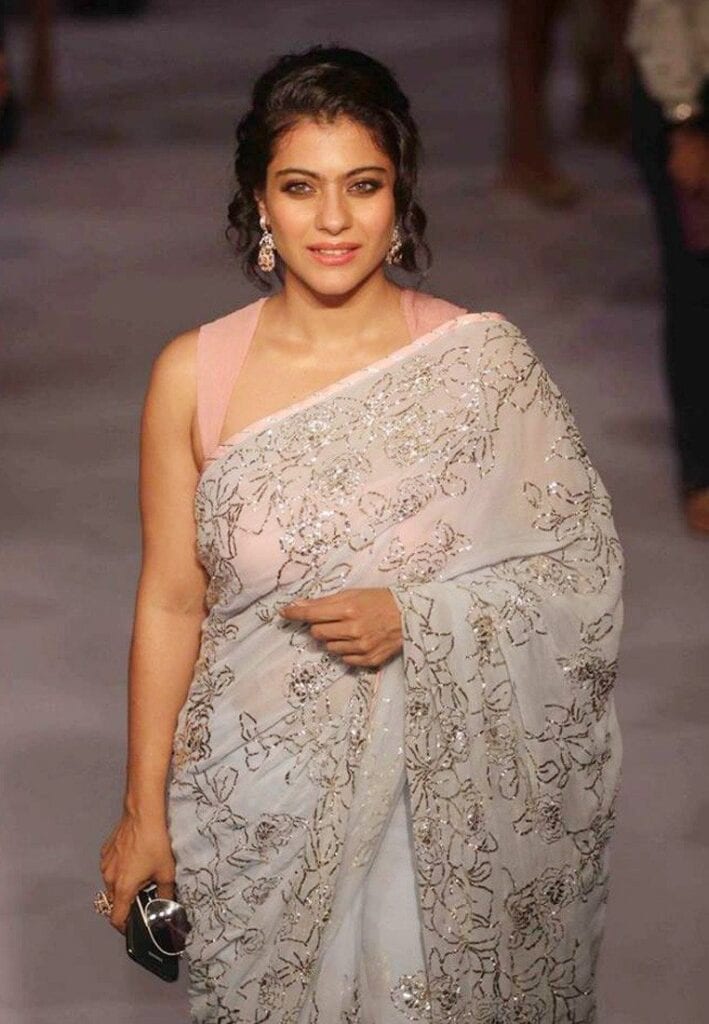 7. Go for statement jewelry
An excess of gems or too little can likewise make you look shorter. Add proclamation pieces to your look that'll just make the whole outfit look longer. Long jewelry can help lengthen your edge.
Simply ensure you don't wear all pieces of jewelry at once, like rings, studs, and bangles at the same time. In case you're wearing a neckpiece, go lighter on the ears.
You can get great inspiration from Vidya Balan, who, despite her short height, really loves wearing sarees. She always glams up even the simplest sarees by adding statement jewelry, bindi, and bold eye kajal.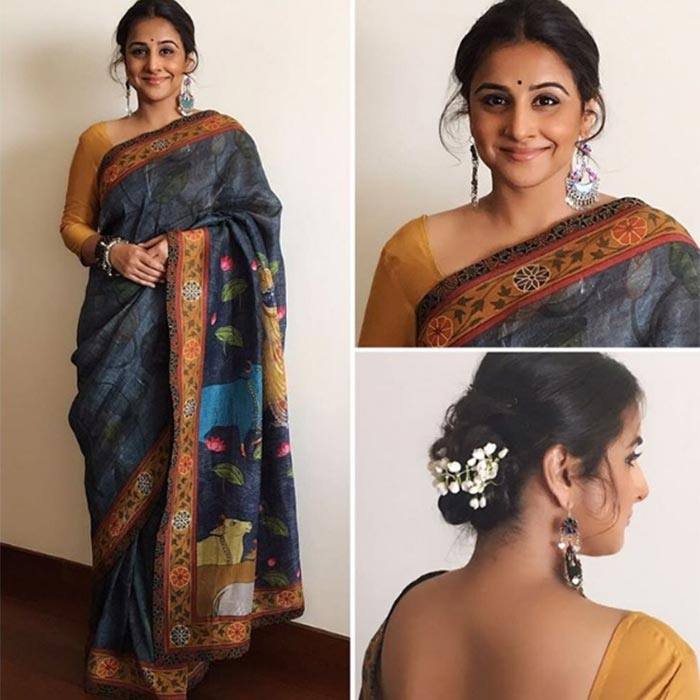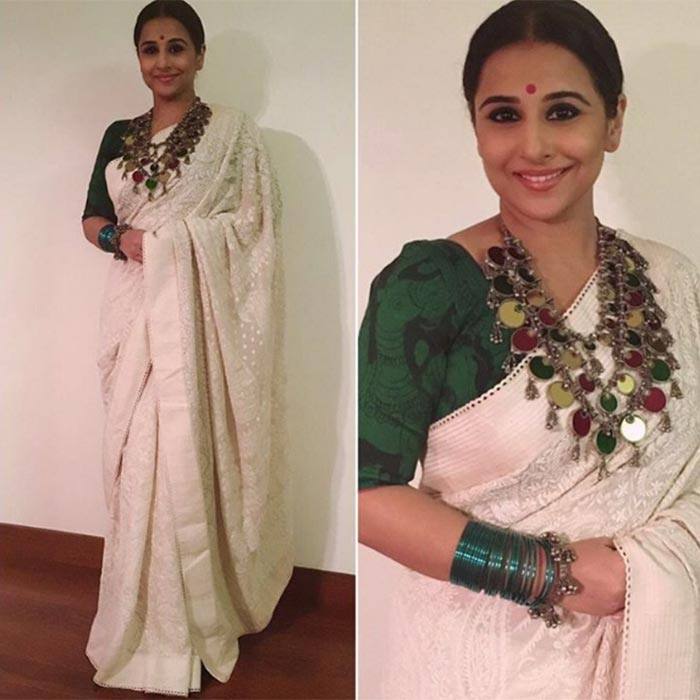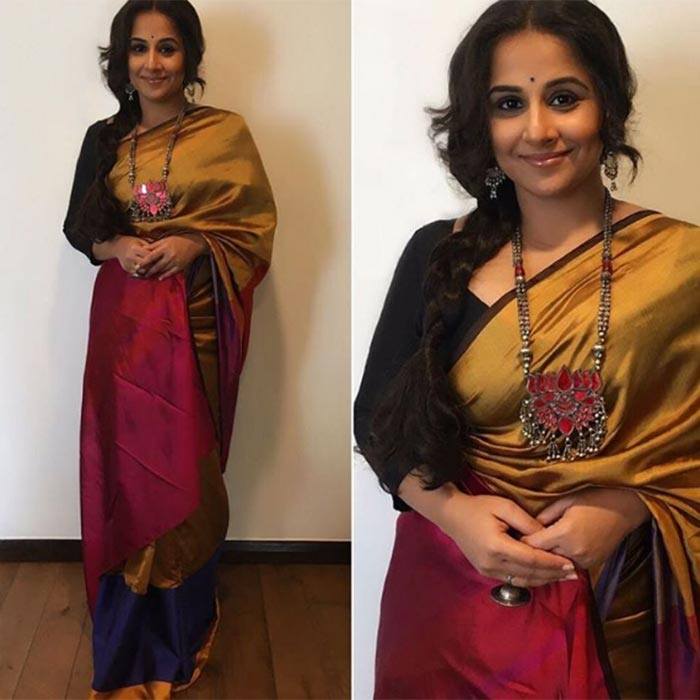 6. Accessorize right
Accessories like clutches, necklaces, studs, and fingerrings can make or break a look. Henceforth, on the off chance that you short heighten, then you must be additionally watchful about not picking such frill, which is concealing your tallness.
There are no set rules for accessories. But always wear accessories that compliment your look, and never overdo the accessories. At 5 feet and 3 inches, Alia Bhatt is one of the most petite actresses in Bollywood, and yet she always looks amazing in sarees by accessorizing them the right way. Here are the Latest Saree Blouse Designs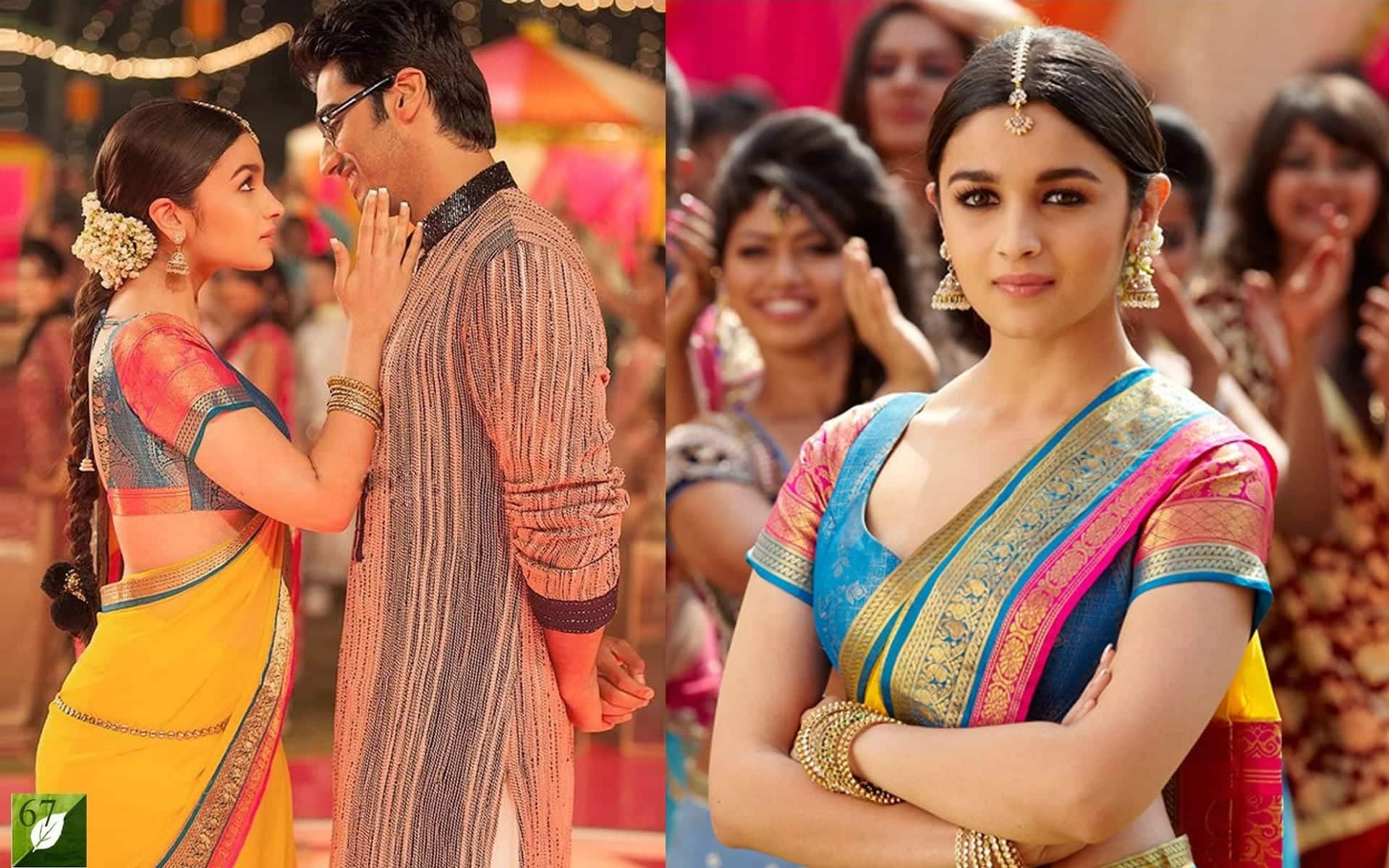 5. Say YES to Vertical Stripe
On the off chance that you are shortly heightened, then lean toward picking sarees with Vertical strips as these strips give a deception of taller tallness. In the stripes Additionally, ensure that you pick thin stripes; expansive stripes are definitely a big NO.
The most favored decision ought to be a crepe-printed saree with vertical stripes. Abstain from wearing sarees with horizontal stripes. Vertical stripes on a Saree include the fantasy of vertical tallness and give a tall look. Vertical striped sarees are accessible in the market in all hues.
However, take note that the stripes should not be too wide. See Madhuri Dixit, for instance; she's only 5 feet and 4 inches tall, yet she appears much longer because of her right choice of outfit.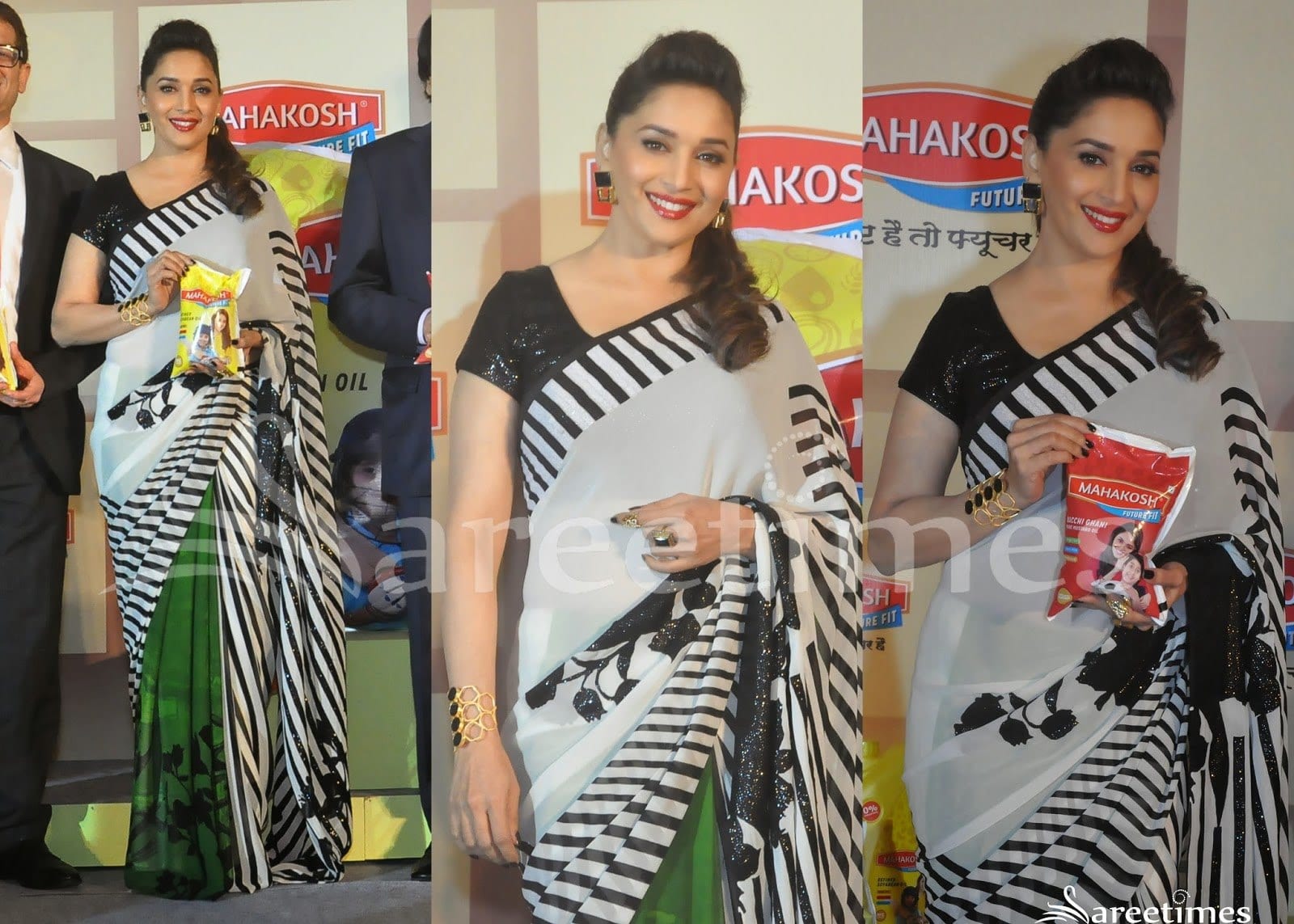 This is also a great idea for adult women as it looks really good on them, as proven by the short yet very graceful Jaya Bachchan: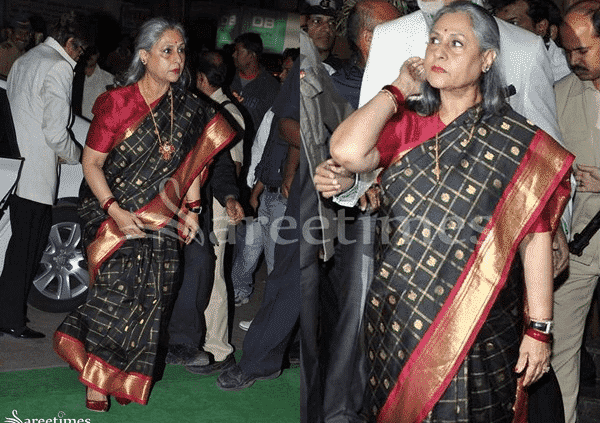 4. Go for Black
There is some magic in color black if you are curvy; on the off chance that you are short, wear dark, and after that, every one of your flaws will vanish. In simple words, wearing dark shades will give you a slimmer, taller, and more classy look.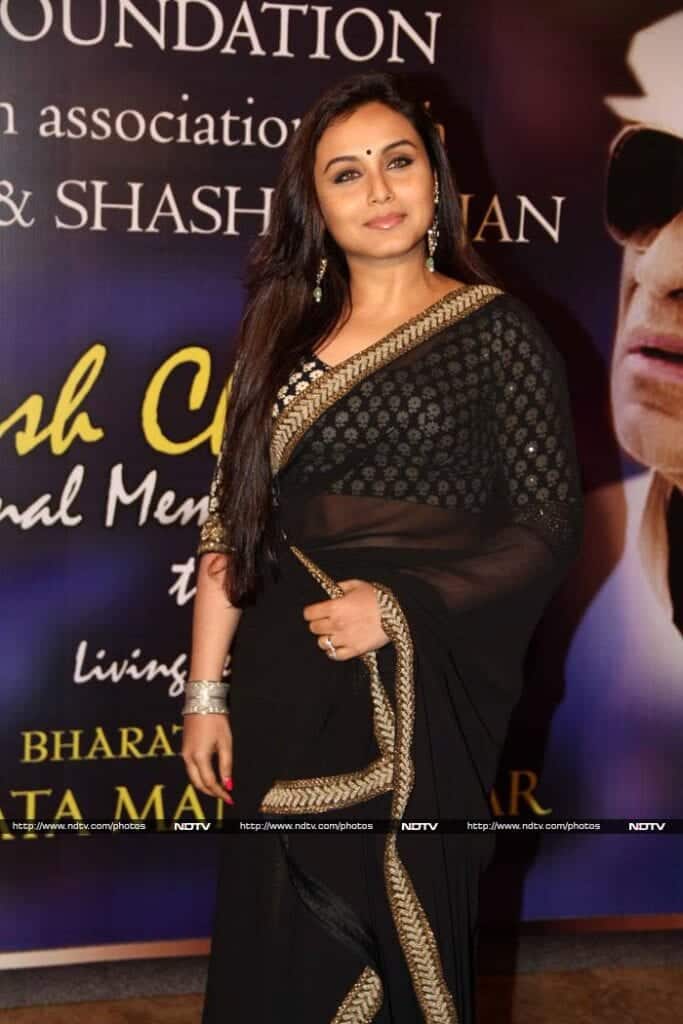 3. Choose the right Blouse
Like the saree, maintain a strategic distance from a blouse with horizontal stripes. Wearing a heavy blouse with a light fabric and a plain saree, and if your saree is somewhat of heavy material, or the design on it makes it look heavy, then go for a plain blouse. Note that the stripes on the Blouse and the saree make a flawless mix and ruin the look.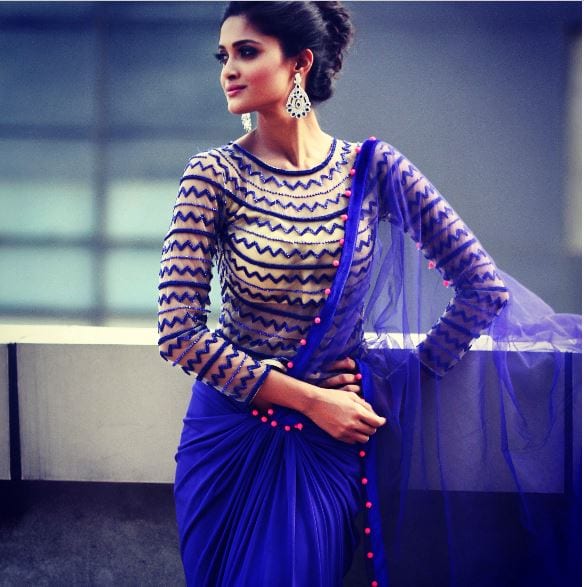 2. Saree Pallu
On the off chance that you are wearing a saree for the workplace, then pin up your pallu as it gives a brilliant look. Try not to utilize big-sized pins as it might give you a cumbersome look.
A tiny pin will look rich on you. For gatherings and different events, leave the pallu somewhat free. When you're letting your pallu fall, don't keep it too long on the off chance that you need to seem taller.
As an example, you can check out these saree styles of Bollywood actress Asin, who is only 5'4″ tall. These sarees are elegant, simple, and pinned sophistically, making them suitable for office wear.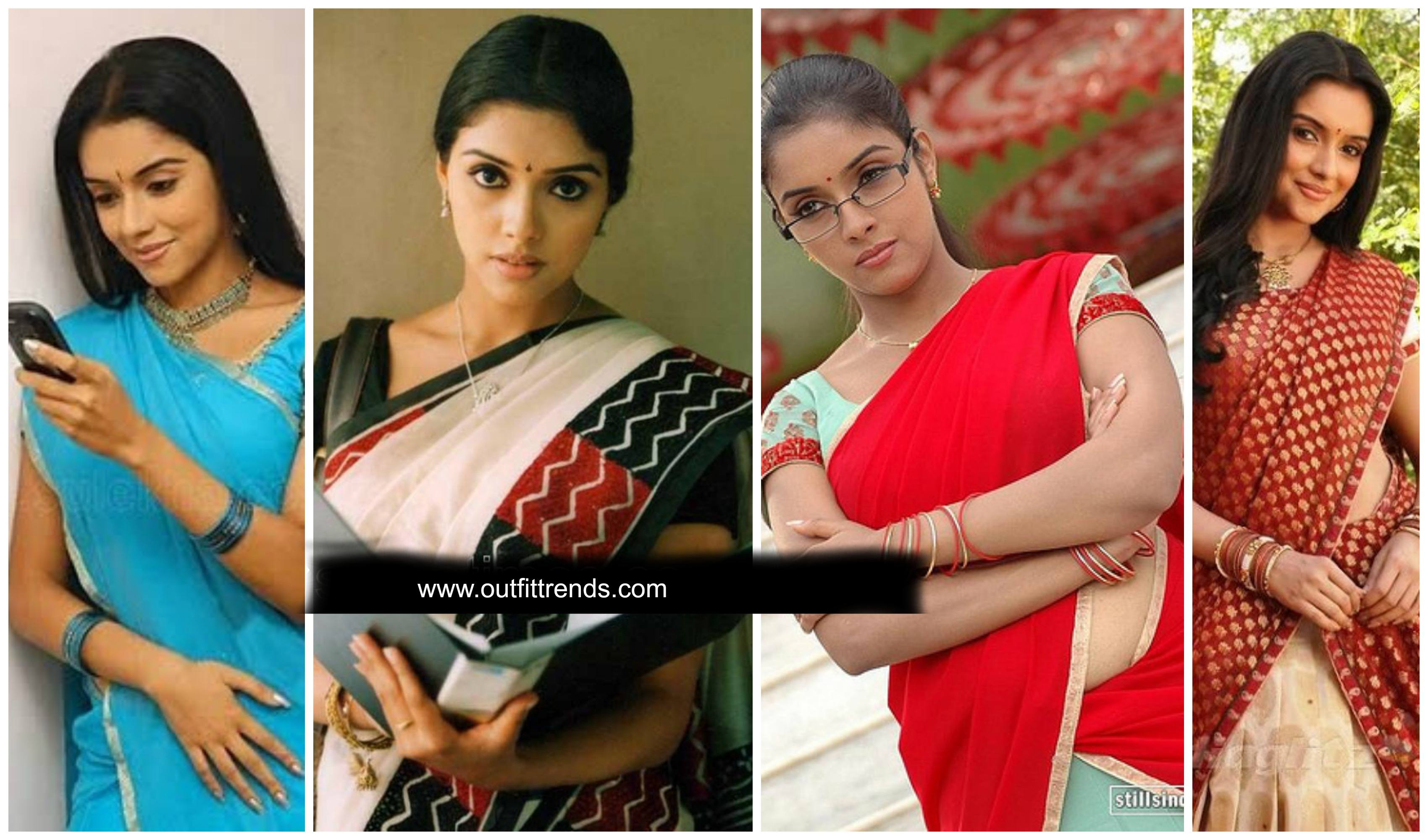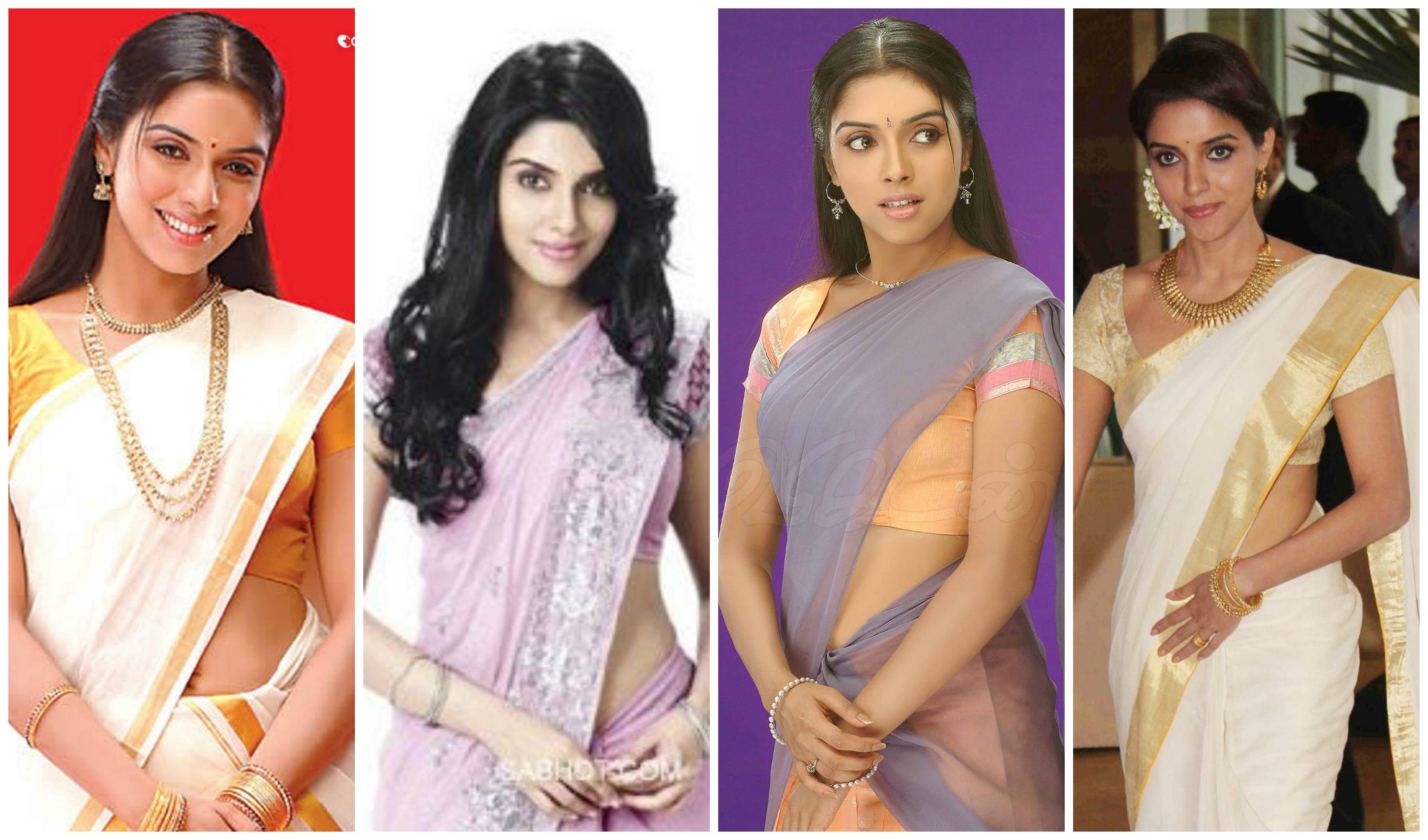 1. Wear a Well-fitted Blouse
Avoid wearing a well-fitted Blouse since it will add to that untidiness. Likewise, attempt to keep the length of your blouse medium (not very long and short), making your general look more characteristic and less stuffy. Avoid going with horizontal stripes; they will make you look more extensive. Likewise, abstain from wearing a high-neck Blouse.