Easter Outfits For Black Men. Boys, it's time to celebrate Easter in style! And when it comes to carrying an outfit with class, there is no denying that black men do it best. From three-piece suits to casual sweaters, there is absolutely nothing you cannot pull off! They say, "A dress is a reflection of your personality," and that is exactly why you need to put effort into how you are styling your outfit.
While you may feel like you do not have a lot of options to choose from, that is, in fact, not true. So this Easter, we are here to help you put your best foot forward and impress the crowd with your A-game outfit!
Nothing beats a classic three-piece suit when it comes to dinner festivities and family gatherings. It's formal, classy, and continues to maintain its popularity amongst men of all ages and colors. And why shouldn't it? It looks absolutely handsome and shows that you have good taste in fashion! Of course, you can not always stick to the same kind of suit and will have to modify it as you go along, depending on the type of event you're attending or hosting this Easter. If you want to go more formal, pair your suit with a nice bow tie, or even replace the dress shirt with a pleated shirt as it looks more traditional. You can also choose the color according to the dress code. A white suit is the most formal for white-tie events, followed by black.
General Style Tips
Accentuate Through Colors. Opt for outfits that make your complexion pop. Black is such a beautiful skin color. Take advantage of it by wearing colors that accentuate your unique feature. Think of white, khaki, yellow, and pastels.
Play With Prints And Patterns. Gingham and seersucker outfits are perfect for easter. Add these to your arsenal and pair them with your existing closet pieces. Mix and match and then see which looks best with which. Floral shirts are also a thing on easter.
You have to be genuinely inspired to dress better on easter. It's a little hard to do it nowadays, but there are ways that might help. Watch or join festive activities and contests to feel the spirit of easter.
Know The Venue. You can sort out your outfit options by location. Not only should your attire look stylish, but it must be functional as well. Inappropriate clothing is a big no-no, especially for events like easter.
Avoid These:
Anything Too Casual. Shorts, tanktops, and graphic shirts are off the table for now. There's a place for streetwear, so save them for places where they belong. Steer clear of running shoes as well.
Clashing Is Cliche. Several shades look great on a dark complexion. But be careful not to overdo yourself. Too many colors in a single outfit won't look good.
Too Much Layers. Save the layering work for the cold weather. Even if you're wearing a suit, the fabric must be spring apppropriate. This season is much like summer when it tends to be hot. Expect that you will be sweating a lot, especially under the scorching heat.
Fashion Trends. You are welcome to sport any outfit trend you find stylish. Just keep the "show-off" game to a minimum. Easter isn't the time to do it. Expensive bling and jewelry must be kept at bay for now.
If you are looking for something less formal, you may want to consider entirely getting rid of the suit and simply carrying the classic dress pants and a plain shirt look. There are many other great options too, such as a simple or turtleneck sweater with jeans or, better yet, a leather jacket over a plain t-shirt. Here are a few helpful tips to keep in mind when dressing:
A dark-colored suit goes best with a light-colored shirt as it complements the suit cuts prominently
Always wear a belt and a watch
Your belt must match the color of your shoes
Accessorizing your outfit with cufflinks is a good idea
If you're wearing a tie, wear a tie pin to keep it in place at all times
A pocket square is a good investment for all the gentlemen out there
To give you a better idea, we have rounded up these different outfit styles to take inspiration from this Easter. Have a look!
What To Wear On Easter For Black Men
29 – Dressed-Down Suit
If a full-on formal look is too flashy for you, go for something dressed down. Get an unstructured blazer, probably one with notched lapel. Pair it with matching trousers to maintain the formality. Use your undershirt to add asome color pop to your style.
28 – Smart Casual Attire
Strike a balance between business and casual. Instead of wearing a three-piece suit to Easter, opt for a smart-casual attire. You can tone down the formality through footwear. Swap the Oxfords or brogues for loafers, but just steer clear of sneakers. The undershirt can be a basic tee in neutral color like black.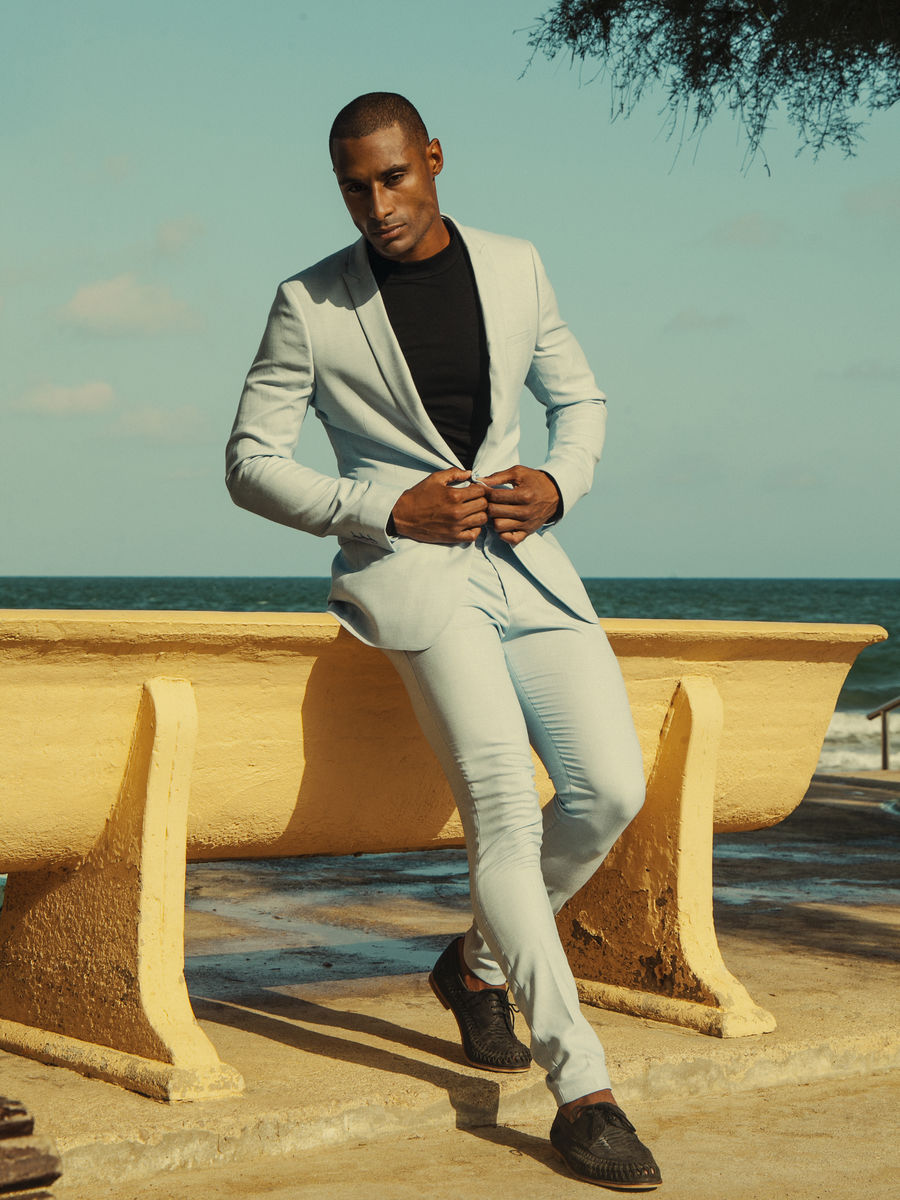 via
27 – Plaids
These patterns are no stranger for an occasion like Easter. Gingham and seersucker aside, plaid outfits are a big thing in the spring season. Combine plaid tops and trousers without ruining your the style. DO NOT team up vertical bars and horizontal stripes because that'd be cliche.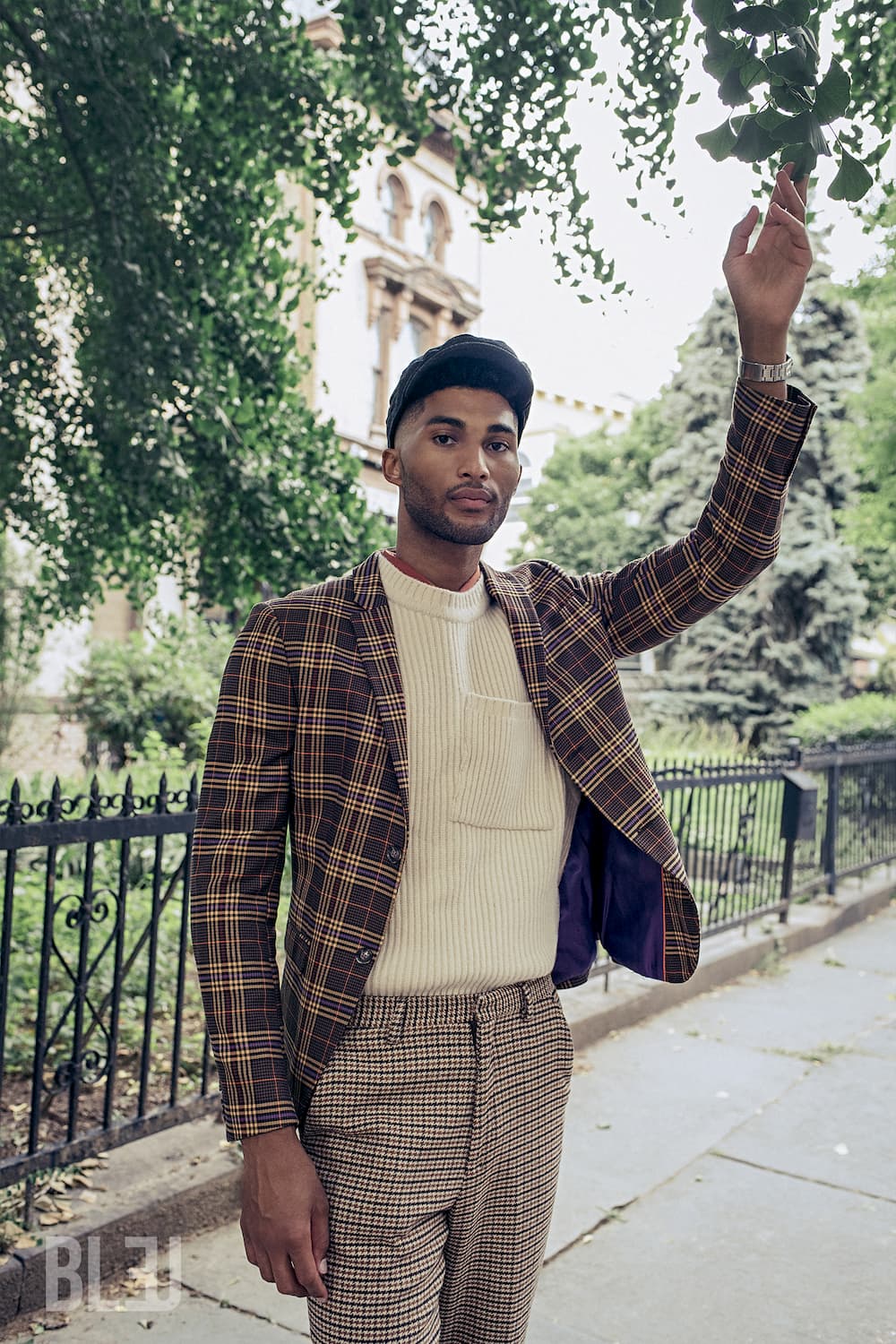 via
26 – Yellow Ensemble
We don't always yellow suits, especially when we're in the office. But since it's Easter, have it your way! Stand out from the crown by wearing a bright-colored outfit. Be wary not to clash it with another flashy piece. A white button-down would be perfect as it can keep you from looking overdressed.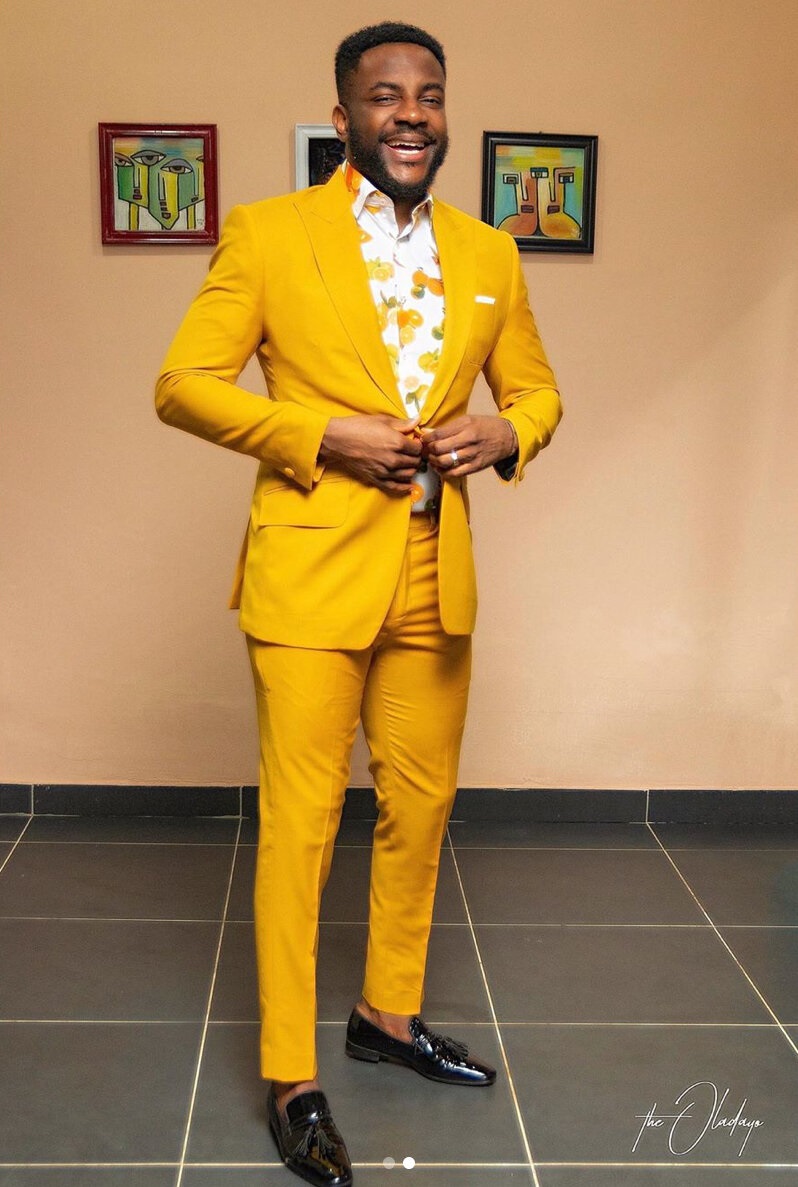 25 – Orange Blazer
Just like yellow, orange outfits are ideal for an Easter. Wear a marmalade orange blazer over a seersucker shirt. I wouldn't advise you wear orange trousers because that'd be too much. Cream or beige chinos are the best match I could think of.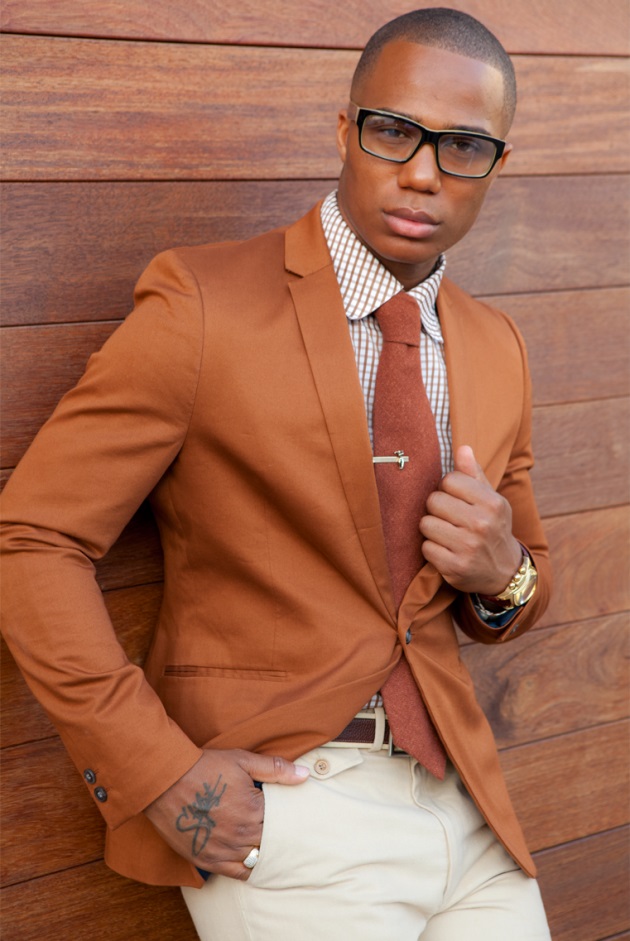 24 – Sunday Service Outfit
For your church outfit, you want it to be neat and decent. The first thing you need to consider is the fit. Make sure no ill-fitting clothes are getting in the way. Tucking in your shirt to your pants can also help. Ditch the classic white button-down for now and try pink or purple.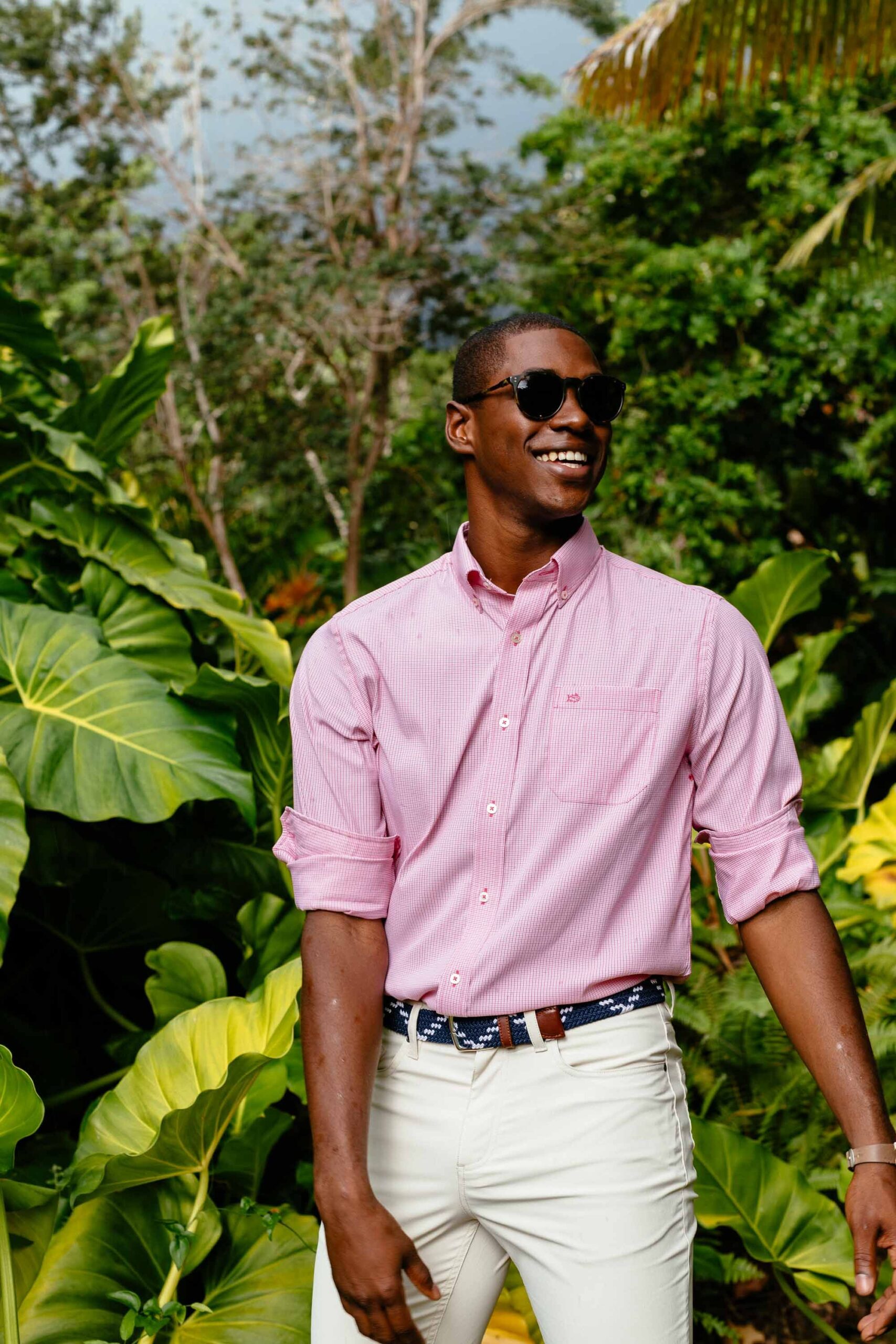 23 – The Minimalist
You can go monochrome with your Easter dress. Combine two neutral colors, grey and white for example. Incorporating anything bright or flashy will ruin the minimalistic appeal. That said, your shoes must adhere to the rules of simplicity even if they're sneakers. No need for unnecesaary bling and outfit add-ons.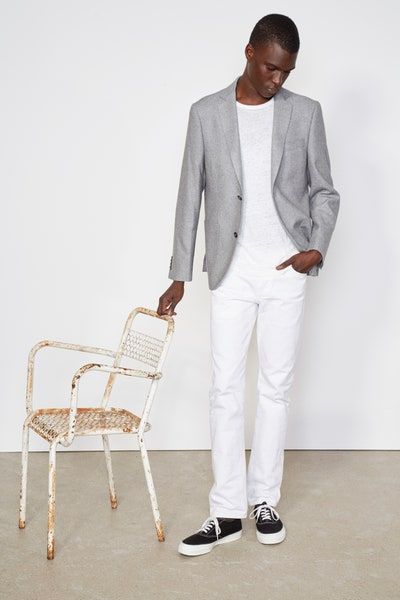 22 – Spring Men's Fashion
This is the perfect time to sport your springwear. However, anything too casual isn't ideal for an event like Easter. Limit your options to smart casual and business-appropriate pieces. You have to keep some professionalism through your outfit. Save the streetwear for other occasions.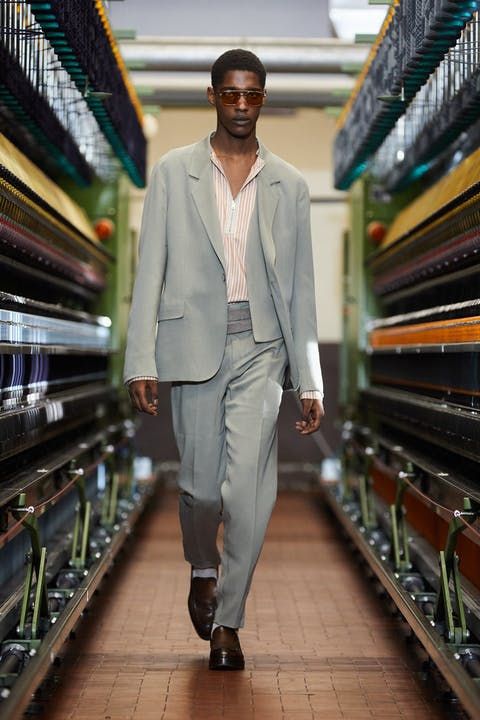 21 – Printed Shirt
Easter falls sometime in spring. That makes it appropriate to wear tropical prints that scream abundance and growth. Your style won't go sideways with this patterned shirt. Afterall, Easter is the celebration for His resurrection. Pair it with solid-colored trousers like black pants or khaki.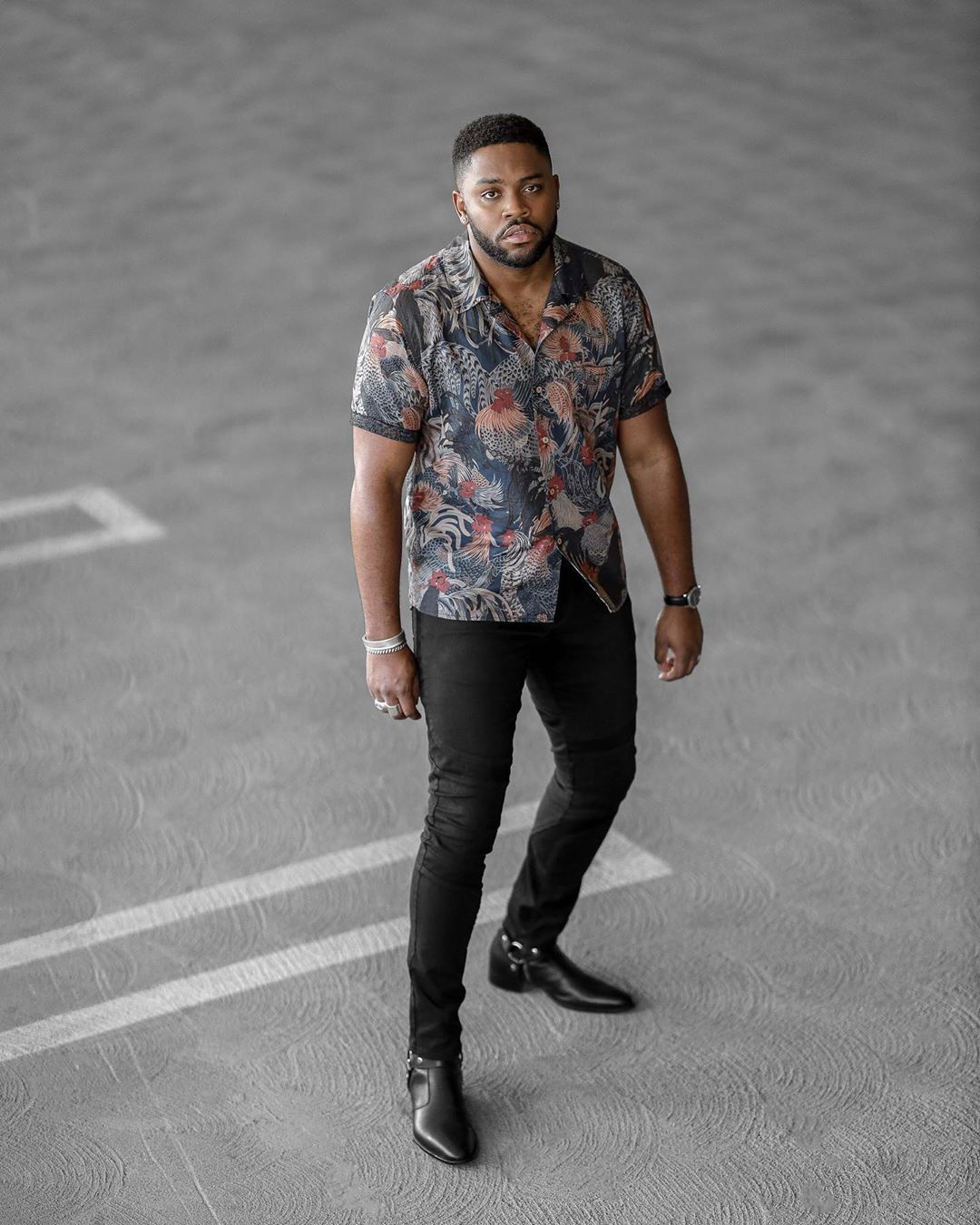 20 – Subtle Bomber Jacket
Bomber jackets in black, navy blue, and grey are suitable for occasions like Easter. Don't wear red for now – there's another time and place for that. It's better to choose simple designs and muted colors for such religious event.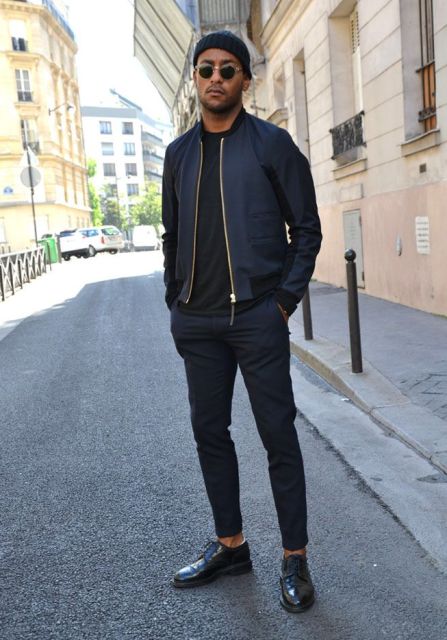 19 – Velvet Blazer
Velvet gives off the perfect festive vibe. Pair it with any shirt of your choice to make your outfit look fancy. Velvet has a fibrous effect – touch the fabric to feel and appreciate it. That's what makes velvet special! RECOMMENDED: 30 Casual Outfits Ideas For Black Men.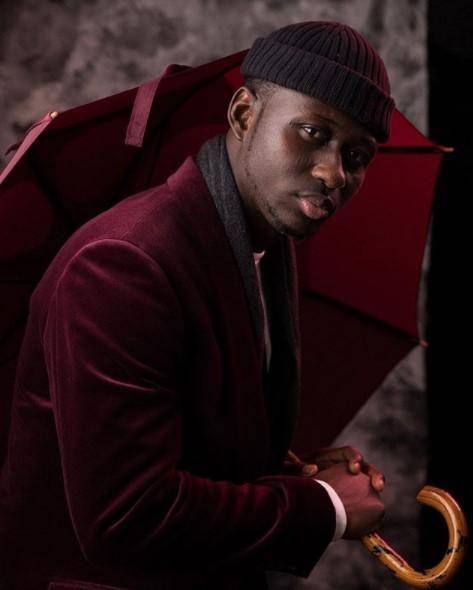 18 – Outfit With Striped T-Shirt
If you don't want to look too formal, you can simply wear a suit with a Brenton-striped tee to give you a fresh young look. This is ideal for men who are uncomfortable with full-on suits. Remember that dressing down is practical when the dress code isn't specified.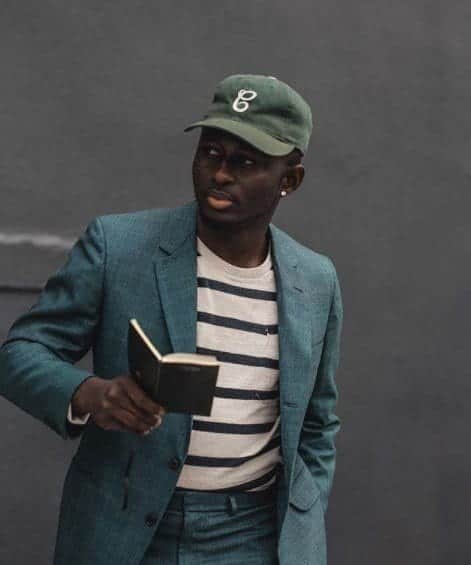 17 – Turtle Neck Outfit
Turtlenecks have recently made a comeback in the fashion scene, so why not go for a turtleneck with a blazer this Easter?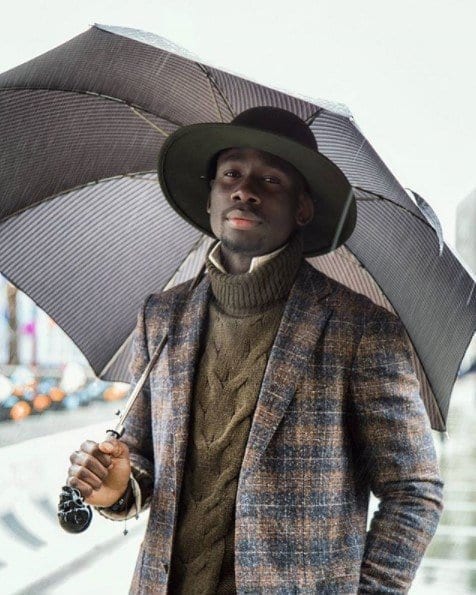 16 – How To Style A White Shirt
White button-down shirts never go out of fashion, and neither can you go wrong with them! It looks perfectly classy on its own when worn with dress pants, or you could always wear a coat on top. You might want to check out these 15 Ways to Wear White Button-Down Shirts.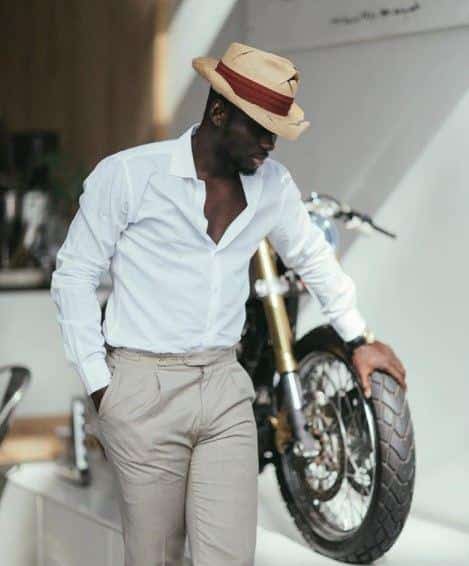 15 – Pinstripe Suit
If you're not into plain suits, this one is for you as it will give you a sophisticated and trendy look. I wouldn't recommend pinstripe for men who aren't used to sporting suits. Pinstripe is not that easy to pull off, so stick to plain designs when in doubt.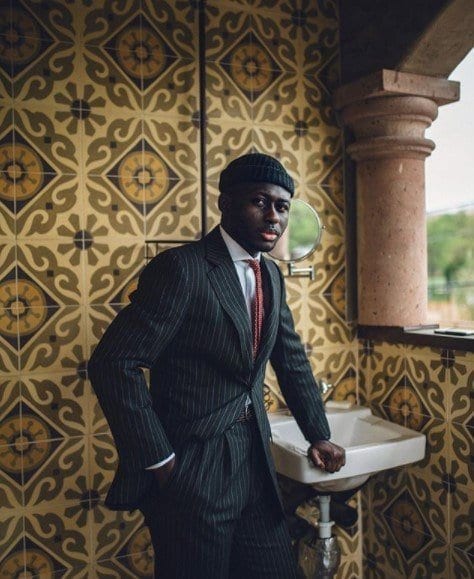 14 – Outfit For Easter Mass
When going for mass, it is better to go for a formal outfit, and what better way to do so than a three-piece suit with a bow tie!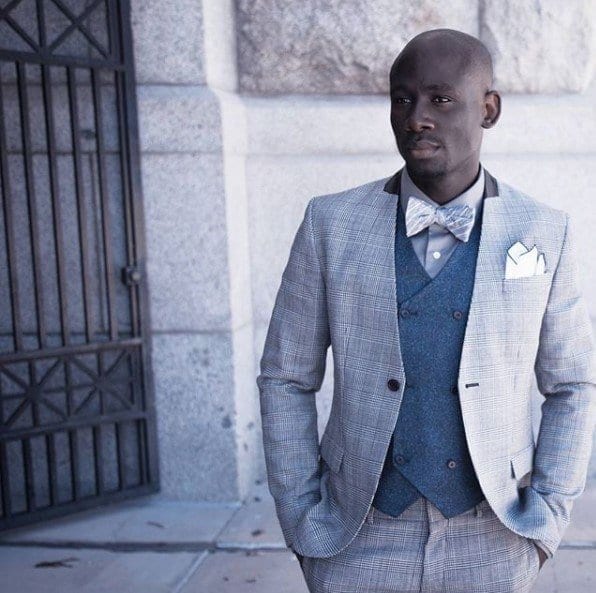 13 – Sophisticated Look
Turtleneck, blazer and a hat make one killer combination, especially when they are all in neutral tones such as this one!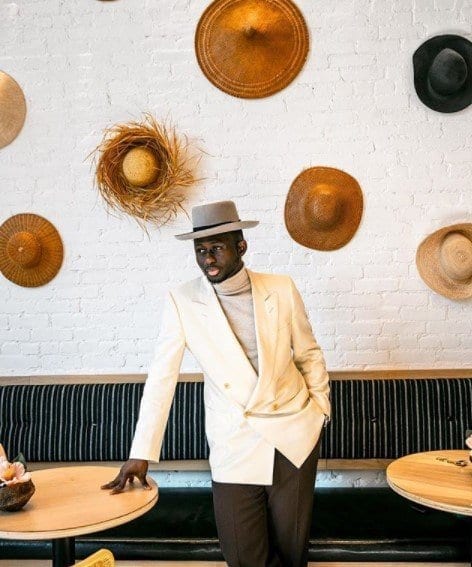 12 – Black Tuxedo
Nothing speaks class like a black tux, and being a black man, this outfit will compliment you!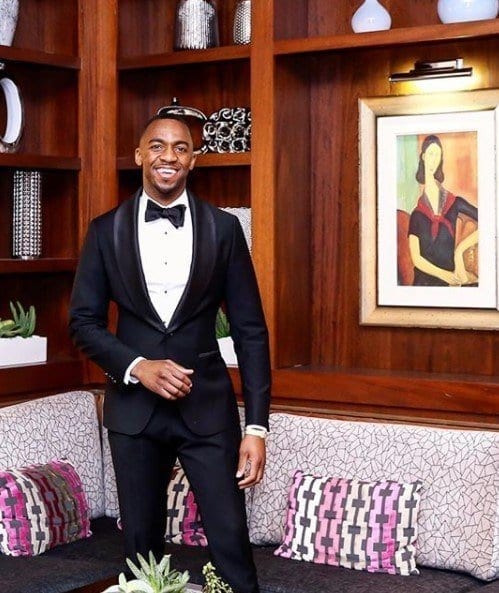 11 – Effortless Easter Look
We get that you might not want to wear a suit every time, so here's an outfit with a long coat, sweater, and denim jeans you can take inspiration from this Easter! Here are Latest Beard Styles for Black Men.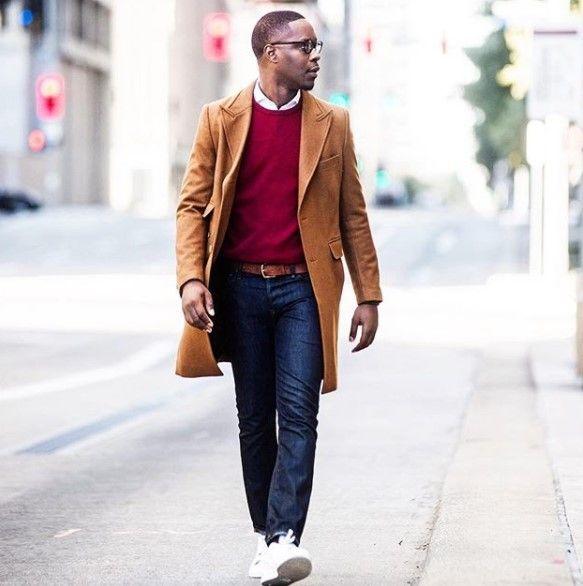 10 – Double-Breasted Suit
This kind of suit is perfect if you want to look modern and stylish.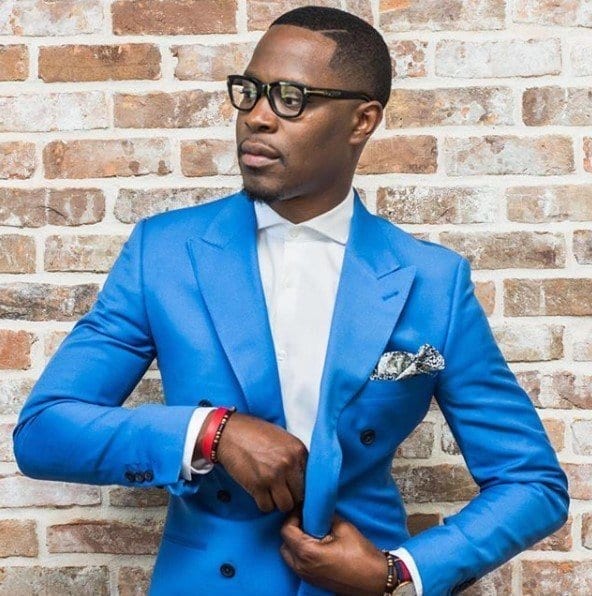 9 – Easter Sunday Outfit
You can go for a simple shirt with a statement jacket or blazer and make all heads turn your way!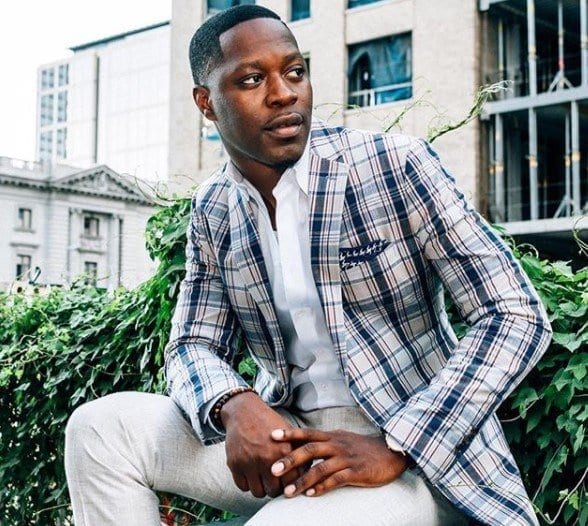 8 – Modern Look
Time for an upgrade – opt for contemporary prints and patterns. For instance, checks have always been a fashion-forward look. Look for black suit in this pattern. Make the overall style minimal yet aesthetic. Try not to incorporate any color that might ruin the look.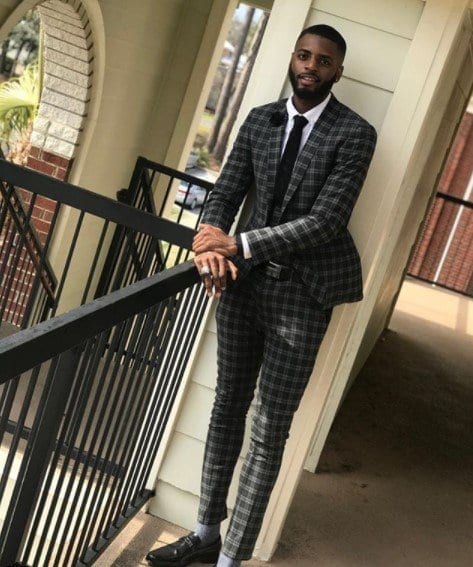 7 – All-Black Ensemble
Nothing beats black when it comes to versatility. Not only black men but basically everyone looks good in black. The colors also has a slimming effect so it's ideal for plus-size and curvy men. For best results, opt for a monochrome look like this all-black ensemble.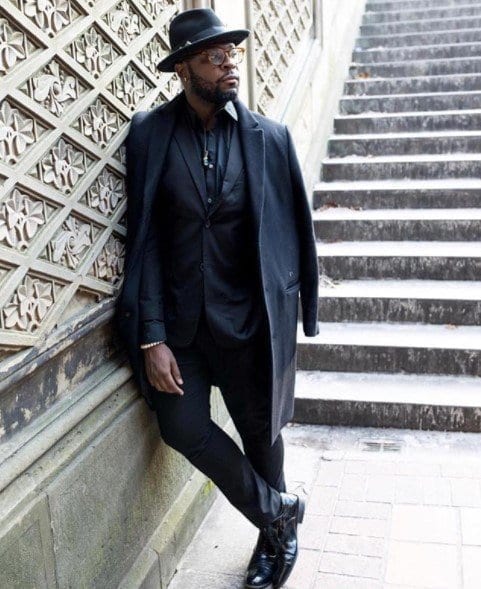 6 – Olive Suit For A Unique Look
Tired of black, white, and beige suits? You can go for an olive one as this color is totally in trend this season! Here are 18 Popular Dressing Style Ideas for Black Men – Fashion Tips.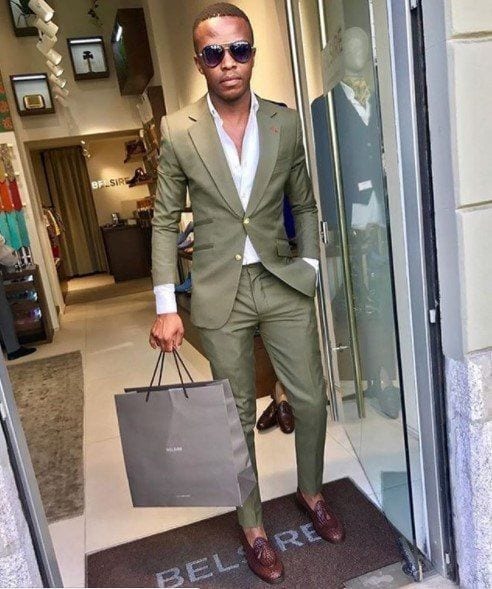 5 – Fancy Blazer
Make a statement with a fancy or embellished blazer over a simple shirt to stand out.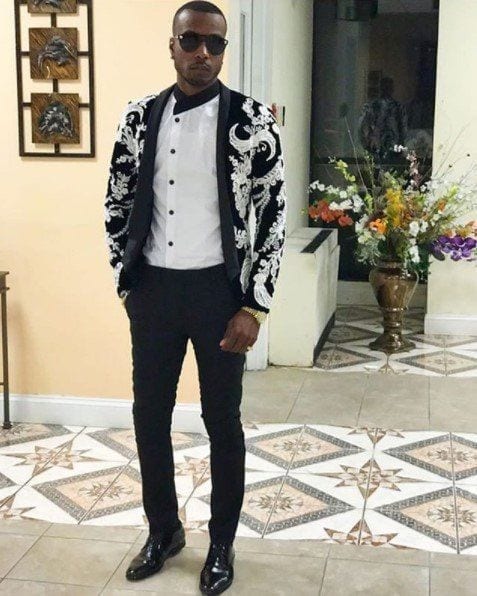 4 – Suspenders For A Stylish Look
Who says suspenders are only for oldies? Check out this super stylish look. Doesn't it look amazing?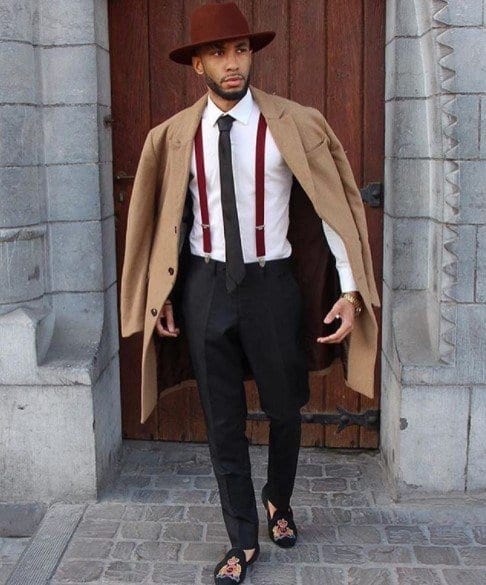 3 – Easter Brunch
You can pair a printed shirt with a suit to make your outfit look interesting and fashionable.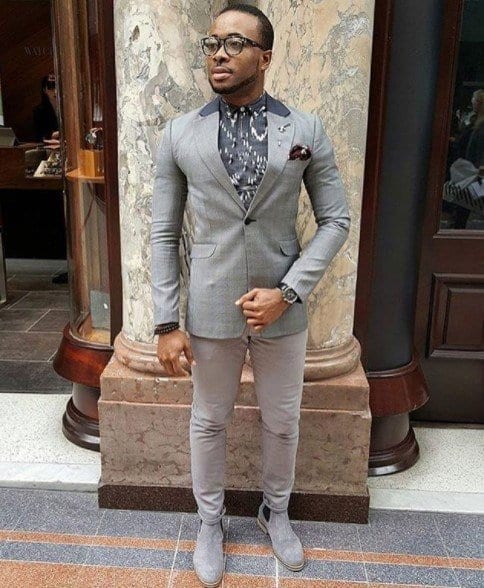 2 – White Pants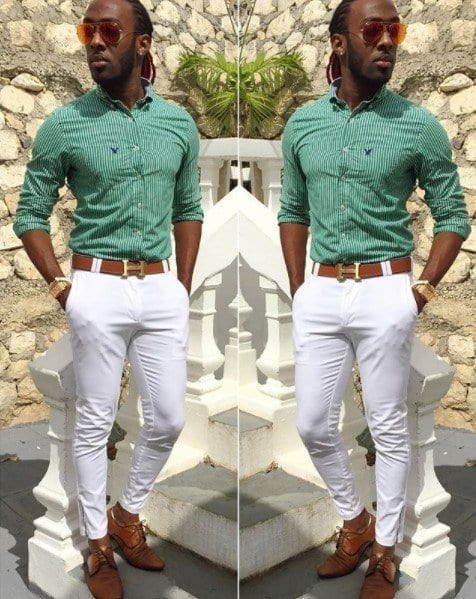 1 – Beige Suit
Beige is always a safe color to go for and looks fantastic!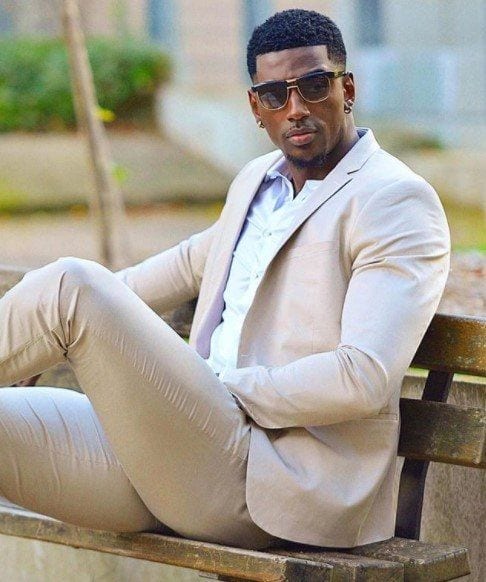 Do give us your feedback in the comments! We wish you a very happy Easter and hope this article served itself in finding what you were looking for!
Frequently Asked Questions
What colors should men wear for easter?
Light blue, yellow, purple, pink, gold, and green are all great for Easter. Express it through your trousers, and pair them with a patterned shirt like plaid or flannel. Another option is to wear a colored top with khaki pants or beige chinos.
What special clothes are worn on Easter?
Some Christians wear clothes that we can only see on special holidays. Get an Easter bonnet if you find it stylish for you.
Can I wear black on Easter?
Black is a timeless and classic color. It's no surprise that even on easter, we see a lot of people wear black outfits. However, it's too mainstream so wear it as your last resort. Say you're attending a church service, find a dressed-down black suit.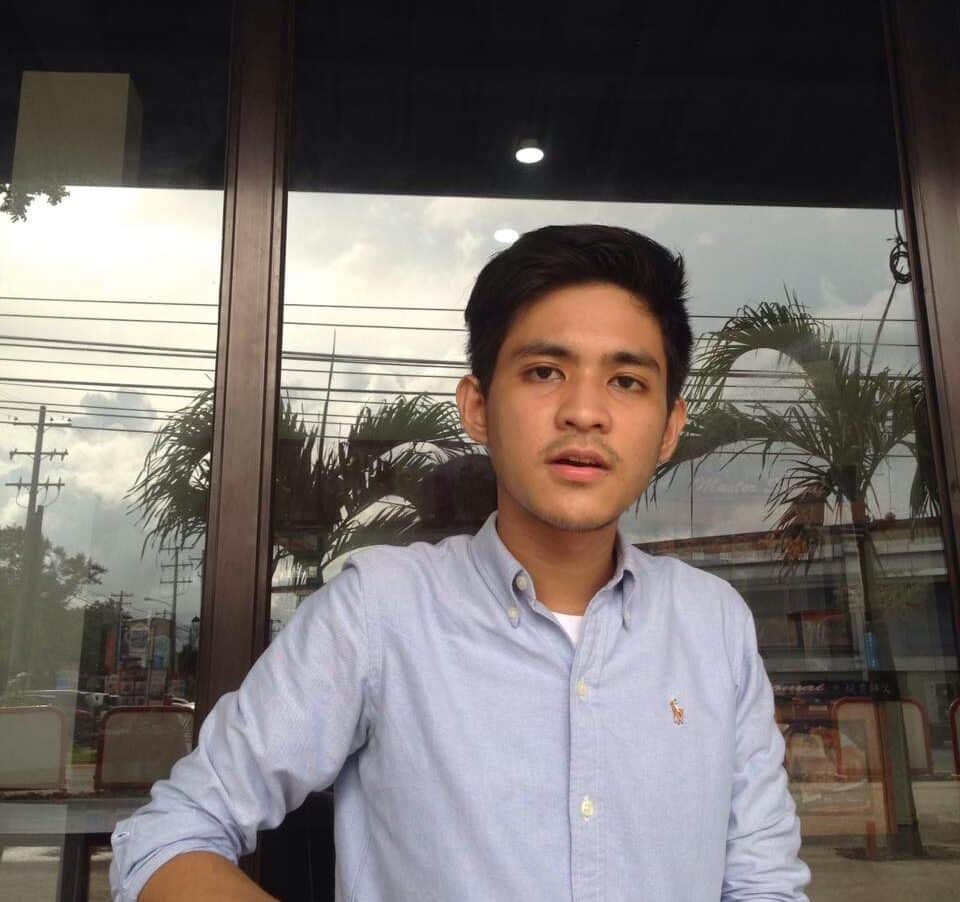 John Vincent studied Communication Arts in the Philippines.
Growing up, he's always had an eye for aesthetics. He enjoys writing a lot. Books, TV series, and movies are a big part of his life. His all-time favorites are Harry Potter, Game of Thrones, and Marvel films.
He believes that fashion is a pure form of art. You express yourself through your personal style – it's something you can't replicate.