As the sun gets brighter and the chill of winter fades away, it's time to embrace the vibrant spirit of spring and revamp your wardrobe with fresh and fashionable outfits. With the new season upon us, it's essential to stay ahead of the style game and dress to impress. Here's everything that I'll cover today for you:
Spring is a season of rejuvenation and new beginnings, and what better way to embrace the freshness of the season than by upgrading your wardrobe? In this article, we will explore outfits that exude style and keep you comfortable in spring. We have covered casual weekend wear to sophisticated office attire. So, let's dive in and discover the perfect ensembles to make a statement this spring!
What to Wear in Spring?
Men's Spring Wardrobe Essentials
As the flowers bloom, it's time to bid farewell to the heavy layers of winter and welcome lighter, more vibrant outfits. Here are some ideas for stylish and comfortable spring ensembles:
Classic Casual: Embrace a classic casual look this spring by selecting light-wash jeans or chinos as your go-to bottom. Combine them with a crisp white T-shirt or a pastel-colored shirt for a clean and timeless appearance.
To add an extra layer of style, consider incorporating a lightweight bomber jacket or a denim jacket into your outfit. Complete the ensemble with a basic pair of sneakers or canvas shoes.
For those who want to accessorize, I recommend adding a patterned scarf or a baseball cap as optional additions, providing a touch of personality and flair to your classic casual look.
Preppy Polished: This spring to achieve a preppy and polished look try incorporating tailored chinos or khaki pants into your outfit. You can also pair them with a button-down shirt in a light or pastel shade for a fresh and vibrant look. To add a further touch of sophistication you can mix in a V-neck sweater. Complete the ensemble with a pair of loafers or boat shoes. To accessorise wear a woven belt or a pocket square as optional additions, providing subtle yet stylish accents to your look.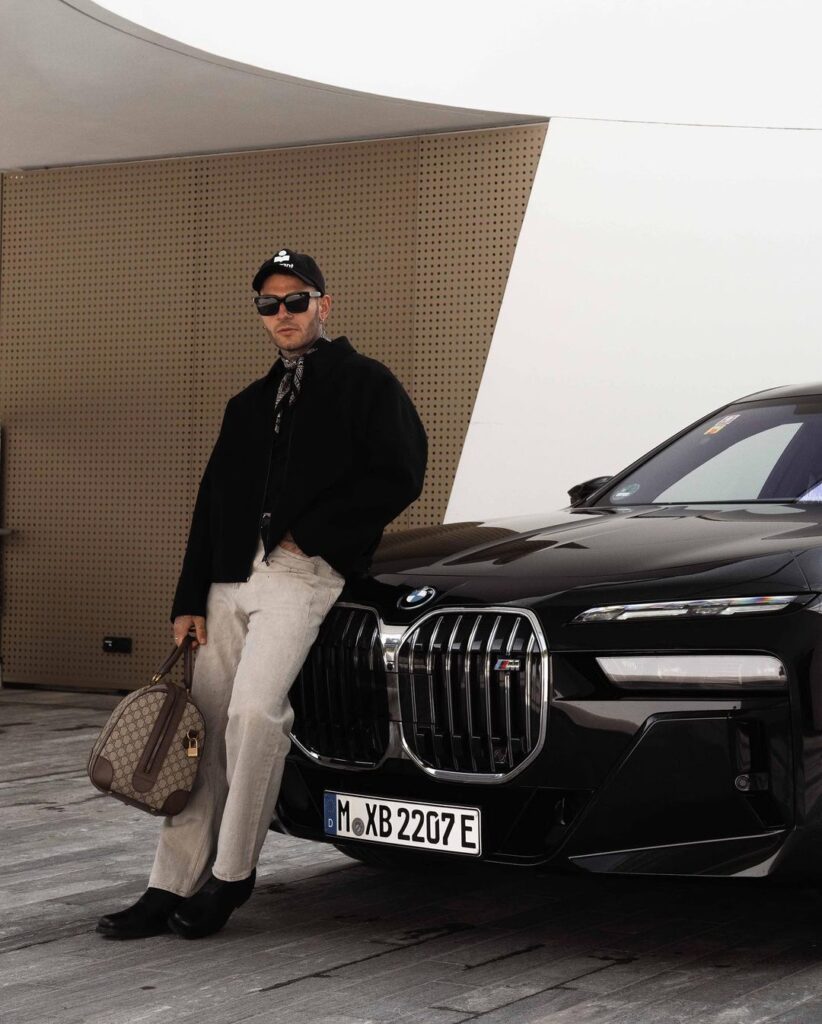 Sporty Athleisure: Opt for slim-fit jogger pants or athletic shorts for a comfortable and trendy bottom. Pair them with an athletic T-shirt or a fitted polo shirt to achieve a sporty yet put-together appearance. In my experience, layering up with a lightweight zip-up hoodie or a track jacket is best for added versatility. To put the look together wear colourful sneakers or athletic shoes, you can also consider a baseball cap or a sports watch.
Relaxed-Linen Look: Achieve a relaxed and effortlessly stylish linen look for spring by wearing linen pants or shorts paired with a linen button-down shirt or a breezy linen-blend shirt. You can incorporate leather sandals or boat shoes for a casual yet refined touch. To stay out of the sun's harmful rays, sunglasses can be a perfect accessory, while still allowing you to maintain a fashionable edge.
Smart Casual: Opt for tailored trousers or dark-wash jeans paired with a crisp Oxford or patterned dress shirt. Complete the ensemble with a lightweight knit sweater or a tailored blazer. Finish off the outfit with a pair of leather loafers or suede brogues.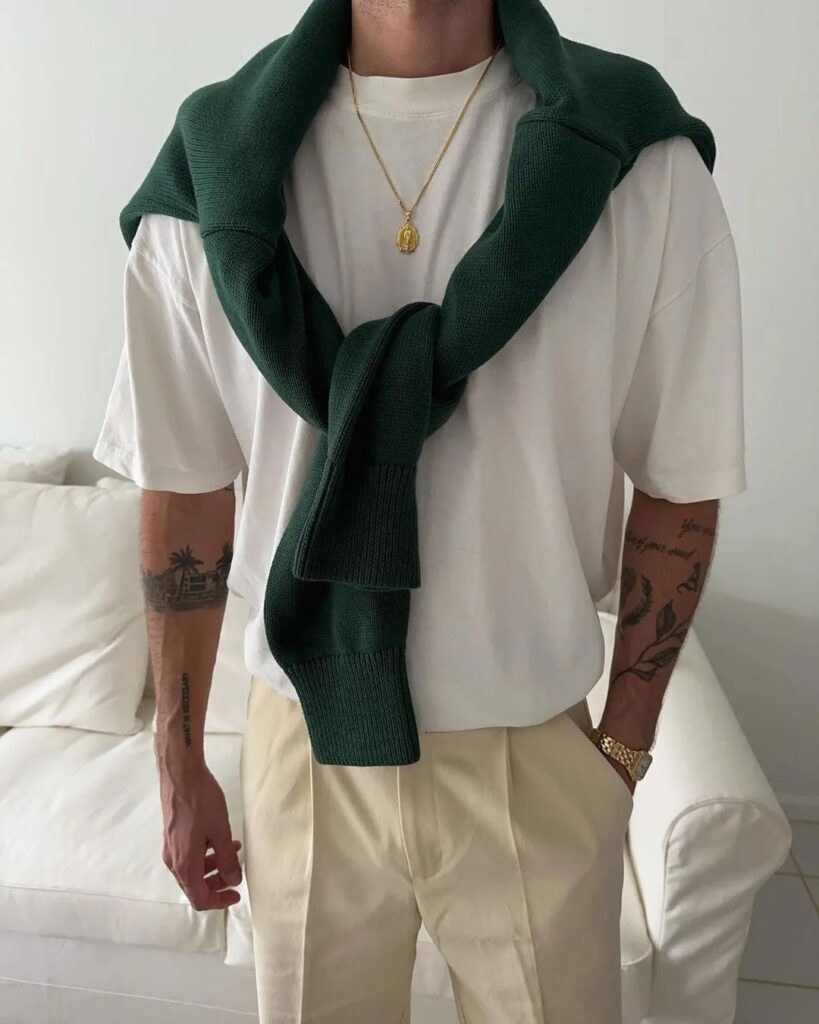 Remember, these are just general suggestions; you can mix and match according to your style and the occasion.
Ultimate menswear guide for the Season
20 – Blue Dress Shirt with White Tee styled with Pants
19 – Brown Knit sweater with Tan Pants paired with chocolate brown dress shoes
18 – Off-White Jacket with a white tank top and green cargo pants
17 – Pink Hue Half-sleeved dress Shirt with purple pants
16 – Brown Tee with Blue jeans shorts with matching sandals
15 – White Graphic Tee with black pants & joggers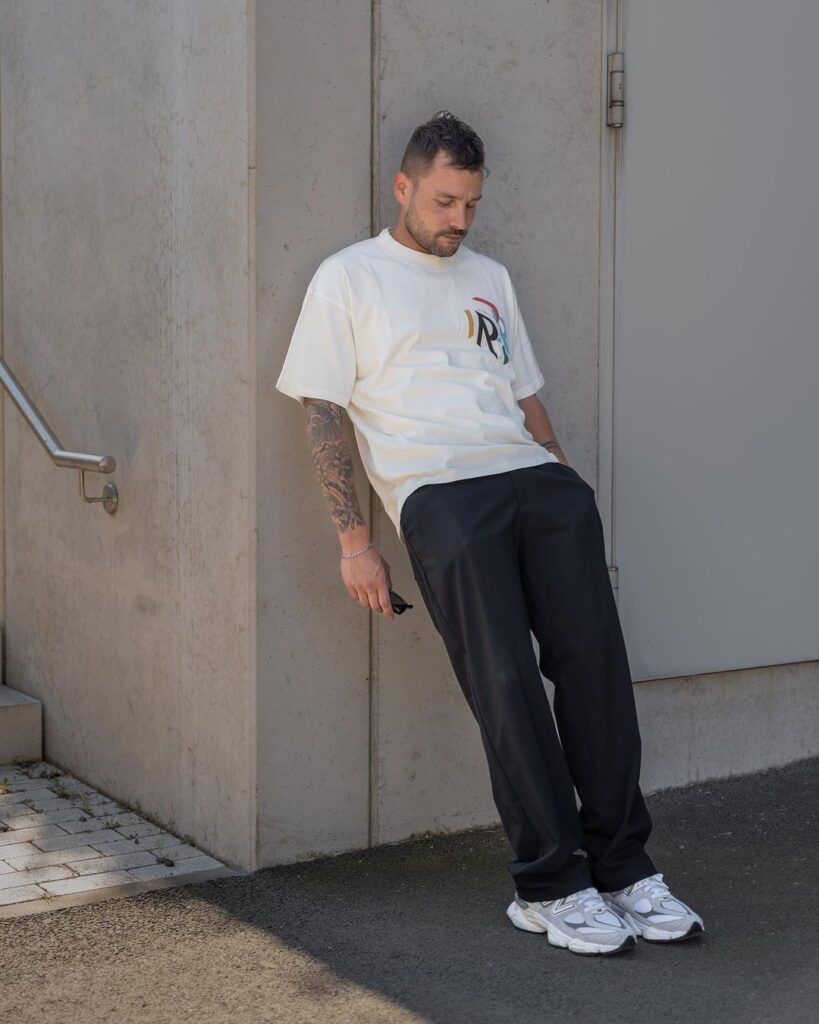 14 – Relaxed Linen Look with Brown Sunglasses
In my opinion, this is the perfect laid-back look for a spring vacation in Europe. It has all the perfect elements in it to make your look drool-worthy!
13 – Red plaid shirt paired with graphic tee and black loose pants
12 – brown sheet shirt with dark brown pants and a crossbody bag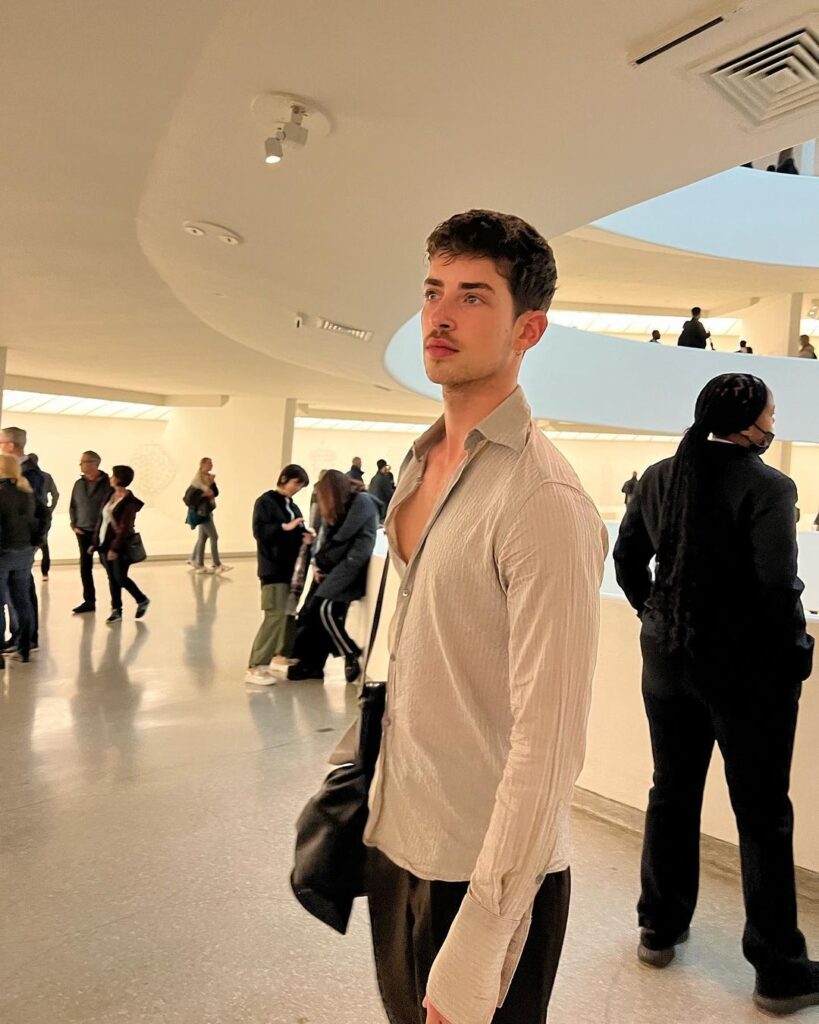 11 – Cropped blue sweater vest paired with low waisted blue baggy jeans & leather boots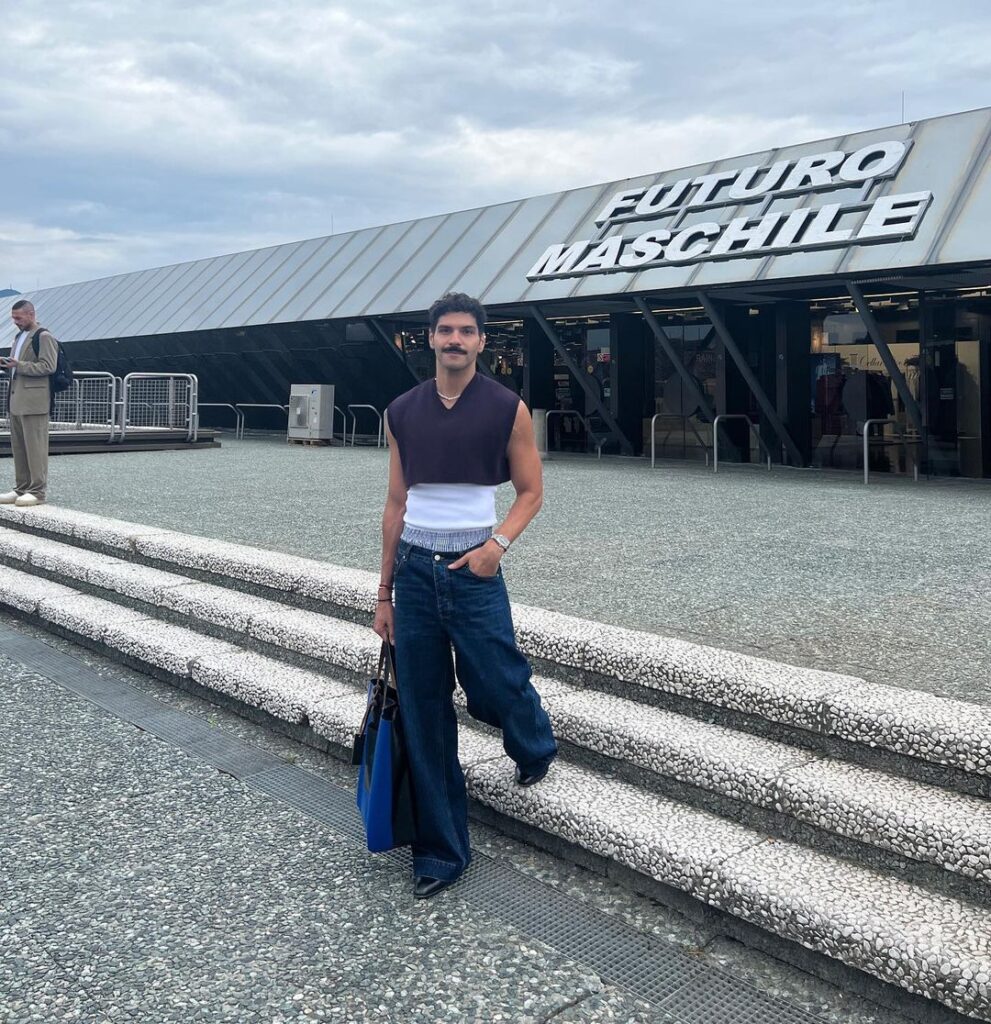 10 – oversized black graphic tee paired with baggy cargo pants and black boots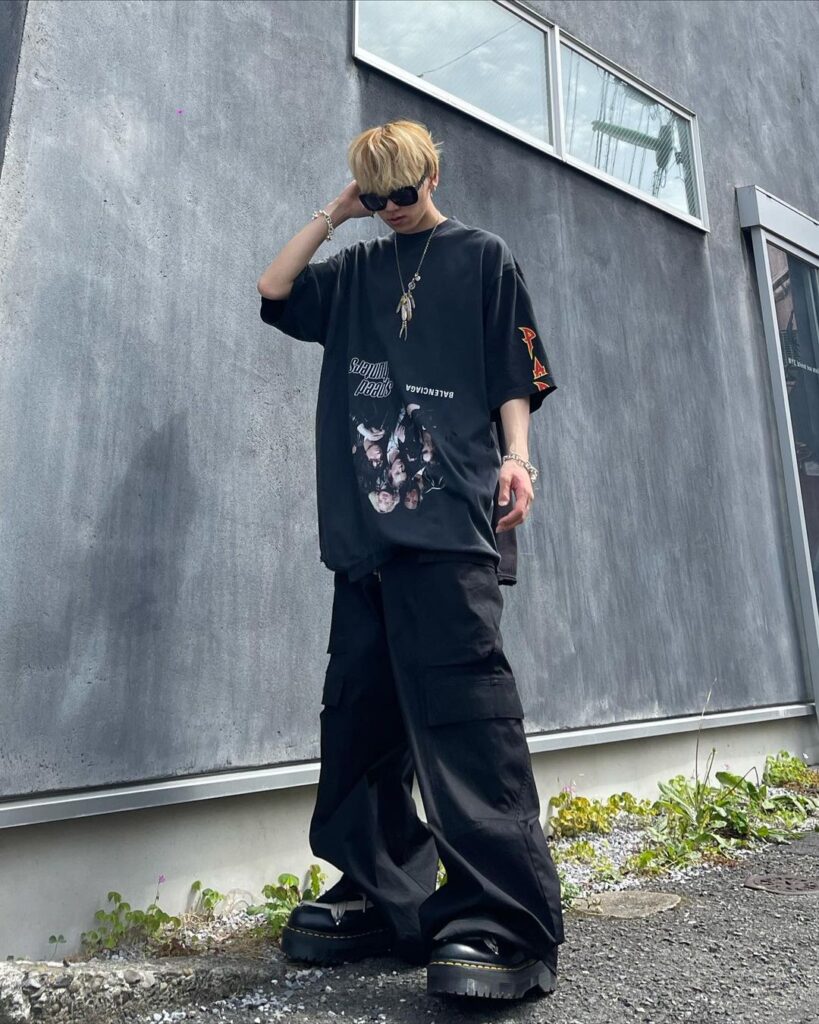 9 – Dark blue dress shirt with white linen pants & black loafers
8 – Washed grey sweatshirt with loose off-white pants & a baseball cap
Another casual day-to-day look for the spring season so you neither feel too cold or too hot!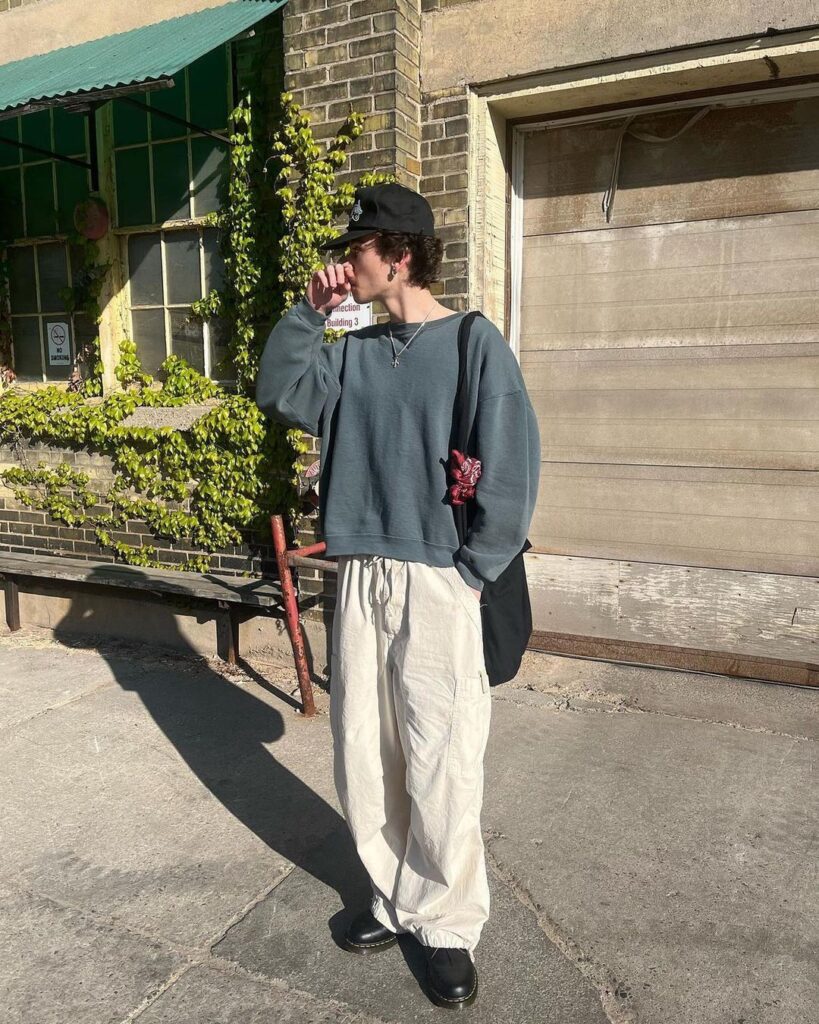 7 – Plain white tee with light suede pants
6 – Green Color inspired Fit
Spring is all about the colours. So don't be afraid to experiment with your favourite colours.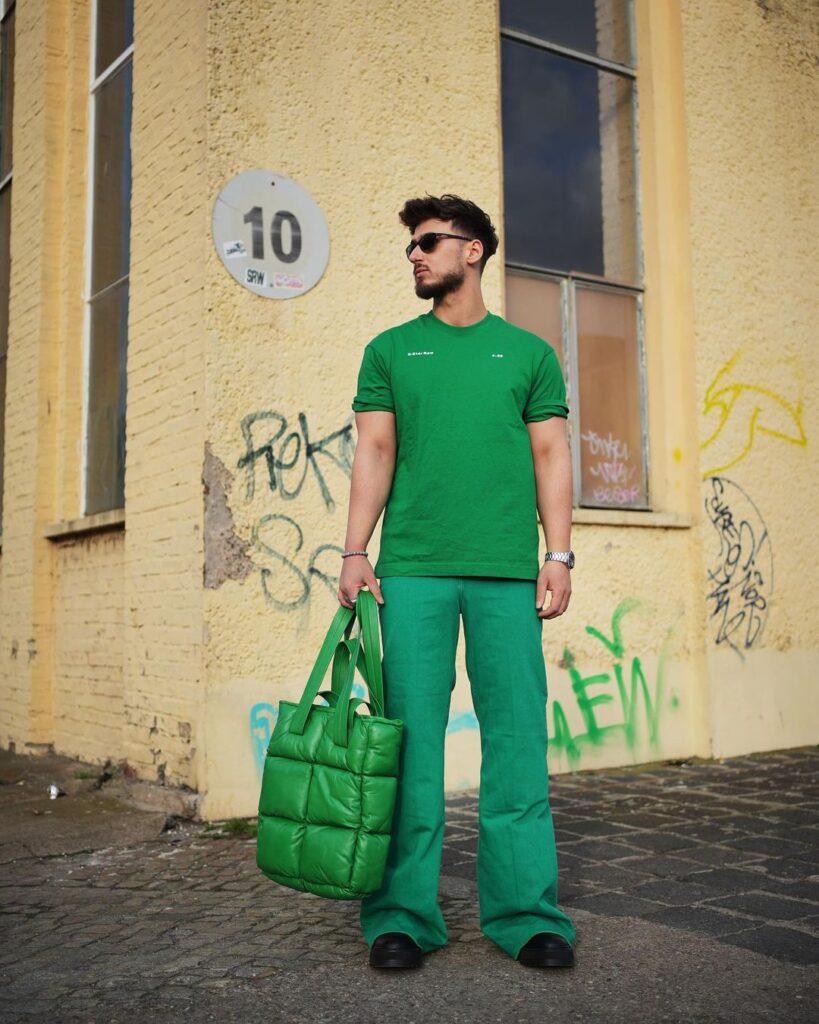 Celebrity Inspiration for spring
5 – Lewis Hamilton Sheer embroidered Matching set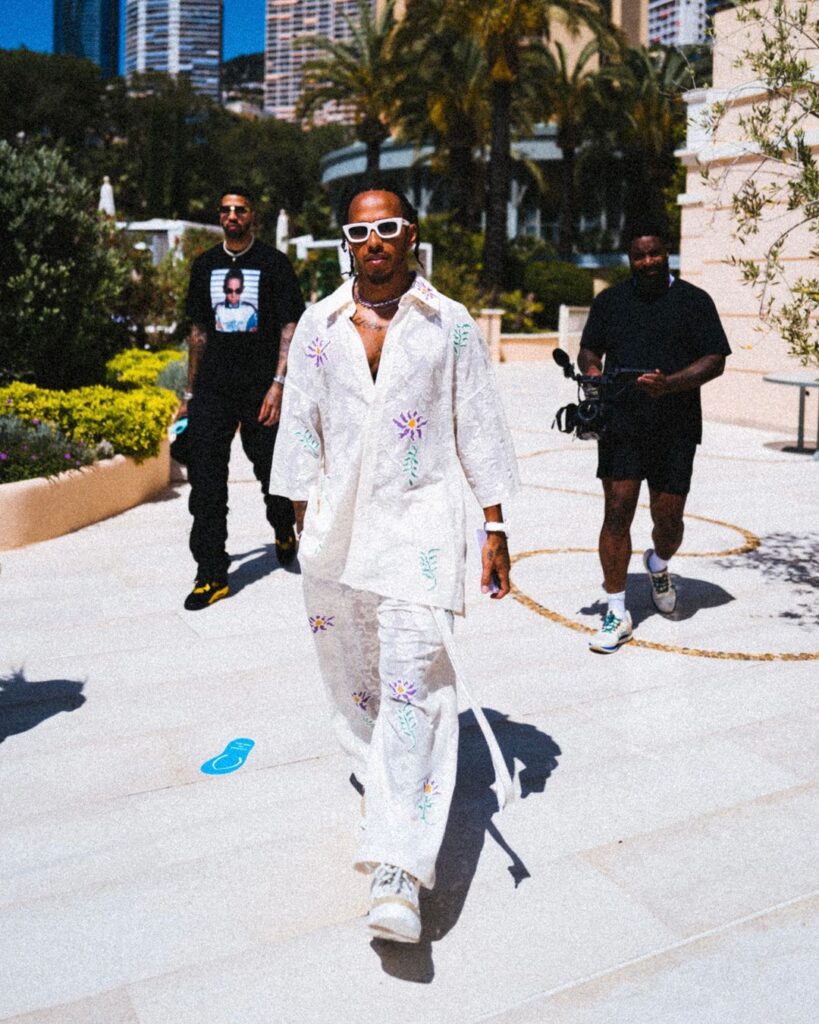 4 – Noah Beck's Laid back Button-up shirt paired with white pants and loafers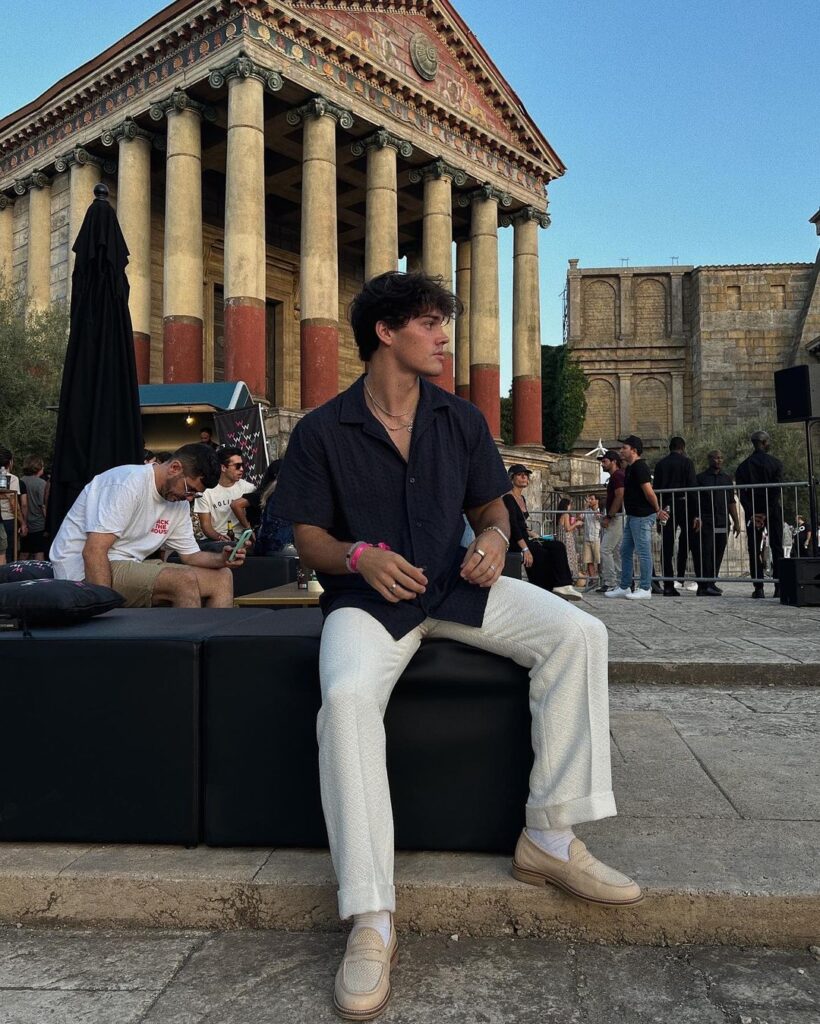 3 – Charles Leclerc's Sky Blue Linen set
2 – Harry Style's take on old money aesthetic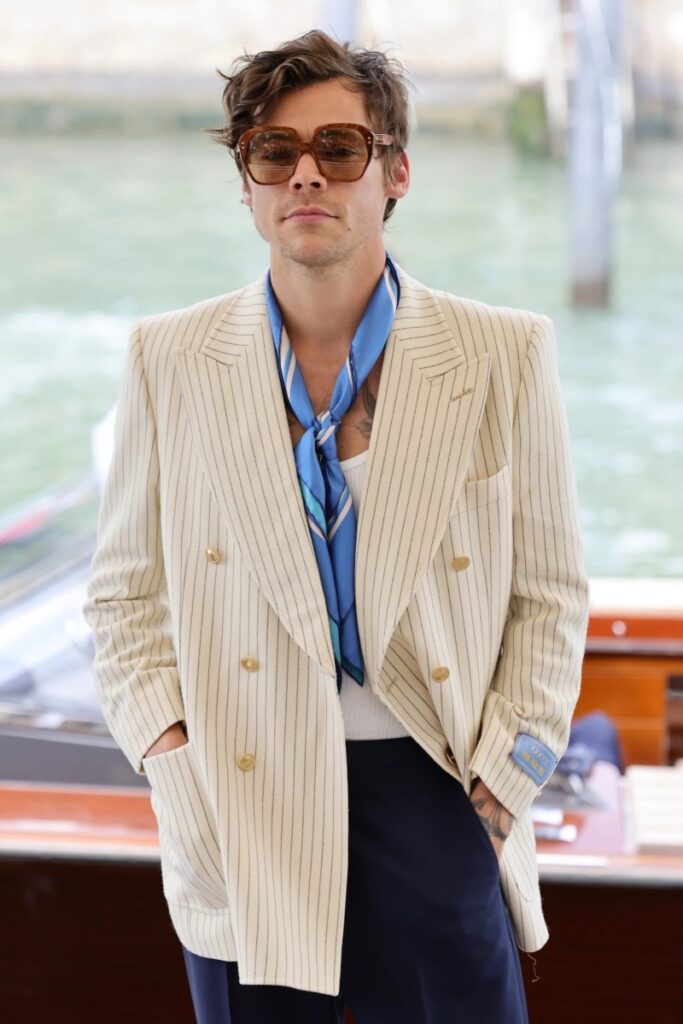 1 – Justin Timberlake's Green Jacket with Blue Collared shirt and khaki pants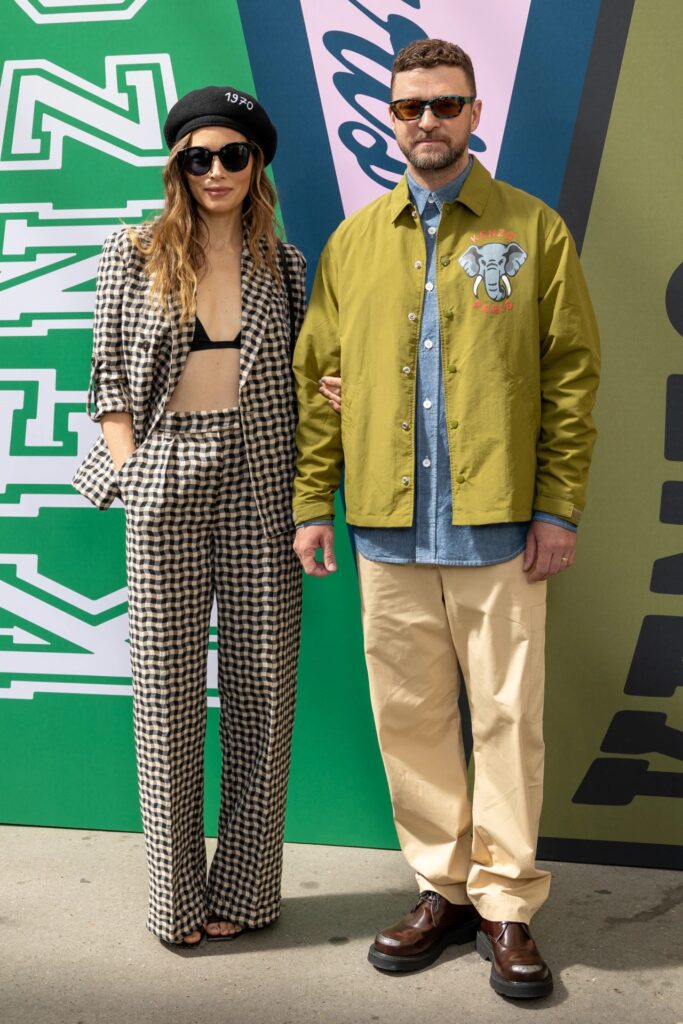 FAQs
What clothes do men wear in spring?
In spring, men have a wide range of clothing options to adapt to the transitional weather. Lightweight jackets made from fabrics like denim, cotton, or nylon provide both style and comfort. T-shirts, polo shirts, and button-down shirts in breathable materials such as cotton or linen are ideal for the season. Chinos, khaki pants, and jeans in lighter washes or medium shades are go-to bottoms. When temperatures rise, shorts in various lengths and fabrics offer a casual and relaxed look. Sneakers, canvas shoes, loafers, or boat shoes are popular footwear choices. Layering pieces like lightweight sweaters, cardigans, or zip-up hoodies add versatility.
Accessories such as sunglasses, hats, scarves, or a stylish wristwatch complete the ensemble. By considering the weather and selecting appropriate pieces, men can effortlessly dress in style and comfort during the spring season.
What is in style for men spring 2023?
For spring 2023, several fashion trends and timeless principles are expected to shape men's style. Sustainability remains a key focus, with an emphasis on eco-friendly materials and ethical practices. Relaxed silhouettes, such as oversized blazers and wide-leg trousers, offer both comfort and fashion-forwardness. Earthy tones and soft pastels dominate the colour palette, evoking a sense of tranquillity.
Versatile layering pieces, including lightweight jackets and cardigans, are essential for unpredictable spring weather. Statement accessories like oversized sunglasses and unique footwear add personality to outfits. Mixing textures, such as linen and suede, creates visual interest. While keeping up with the latest fashion influencers and publications, expressing your style and preferences is important.
What are good spring colours for men?
During the spring season, men can embrace a range of appealing colour choices to refresh their wardrobes. Soft pastels, including baby blue, mint green, blush pink, lavender, and pale yellow, offer a sense of freshness and playfulness. Earthy tones like olive green, camel brown, terracotta, and sandy beige reflect the blooming season and add warmth to outfits. Light neutrals such as light grey, off-white, and creamy beige provide a clean and sophisticated base. Vibrant accents in shades like cobalt blue, bright red, vibrant orange, or energetic yellow can be incorporated through accessories for a pop of colour.
Crisp white remains a classic choice, serving as a versatile base for outfits and allowing other colours to shine. Ultimately, the goal is to experiment with colours that suit individual styles and complexions, making spring a vibrant and stylish season.
University student by day and a ferocious writer by night. As an avid homebody, I'm a lover of naps, cookie dough, and currently residing in the borough I love, most likely multitasking. :)