Latest Fashion for Women Over 50 – Look no further, you have come to the right place! Many people presume that once you've hit 50, you do not need to invest in stylish and sexy clothes. This is entirely wrong – You can be as fashionable as you have been all your life or even more than ever. We have covered fall, winter, and summer fashion trends for women over 50 to give the best possible combinations to you.
There are many fashion blogs online that focus specifically on women over fifty. They keep bringing the latest fashion ideas and trends from across the globe. You can also buy their dresses online at an affordable price, so do remember to follow as many of these blogs as you can. And remember that the right hairstyle for fifty plus women is a key to complementing the overall look, so make sure to give your hair the attention that it deserves.
How to Dress For Women Above 50
Have you heard the phrase "Fifty is the new Thirty"? What it means is that once you're fifty, you can still enjoy life as you did in your thirties. Moreover, in your fifties, you have more time and money to invest in yourself than you had before. So while we discuss today several outfit ideas for you to wear, it is equally important to share some tips on outfits that you should avoid once you reach the 50 years milestone. For instance:
Avoid old style skirts. Instead, go for modern cuts in skirts with fresh and vibrant colors.
Whenever possible, choose long blazers, coats or cardigans over short ones.
Avoid loud and bold makeup, instead, opt for natural and neutral shades which make you look like the lady you are.
Avoid ill-fitted jeans or outfits as once you turn fifty, it's time to go for only tailored fit outfits.
Invest in best quality products, don't look for branded products, instead look for products which have style and are long-lasting.
So if you've just turned fifty, it might be time to give your wardrobe a reevaluation; get rid of clothes that don't look good on you anymore and buy stuff that will be useful for you in coming years.
If you dont have time to go through the entire article then here is a short summary of the article in this video:
↓ 18 –  Bold and Beautiful
For funky fashion at fifty, try wearing a colorful and bright chiffon top. Curl your hair and wear gypsy style hooped earrings for stylish gypsy fashion. This is also a great outfit if you're looking for bohemian vibes. You can wear it to the beach or even for a casual meet up with friends. Here are 30 Best Summer Outfits for Women Above 50.
Here we see some of the best outfits of Roxanne Gould, a 50 plus fashion model whose style continues to be truly inspiring. Apart from wearing great clothes, Gould is also a grey hair activist who has truly embraced her natural hair color and skin, and we would recommend you to do the same. This woman is the epitome of aging gracefully. She also recommends that you continue living a healthy lifestyle and exercising as it will help you throughout your life.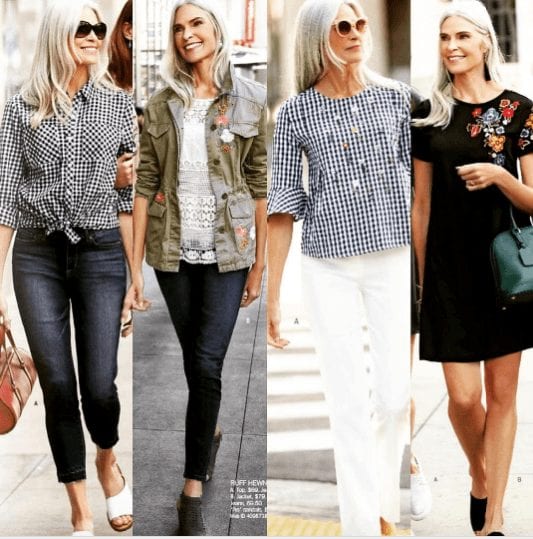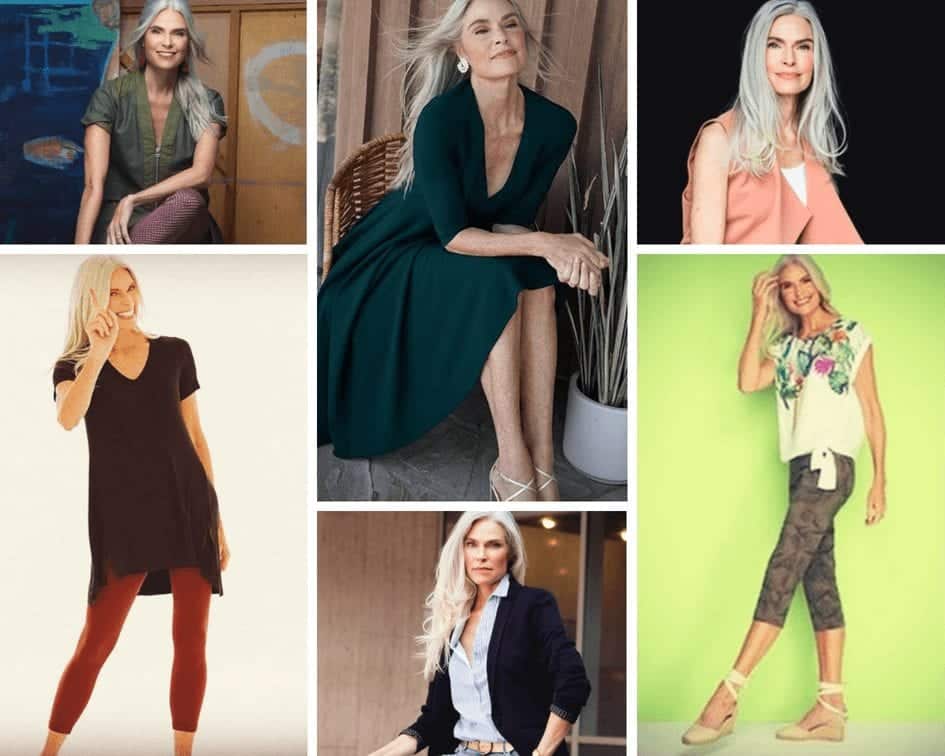 ↓ 17 – Jeans Outfit for Women Over 50
Females with red hair have a great advantage as they look great in pastel and beige tones. Go for cropped jeans and stick to a camel toned jacket with a plain white t-shirt. It's the perfect daytime fashion for chic women.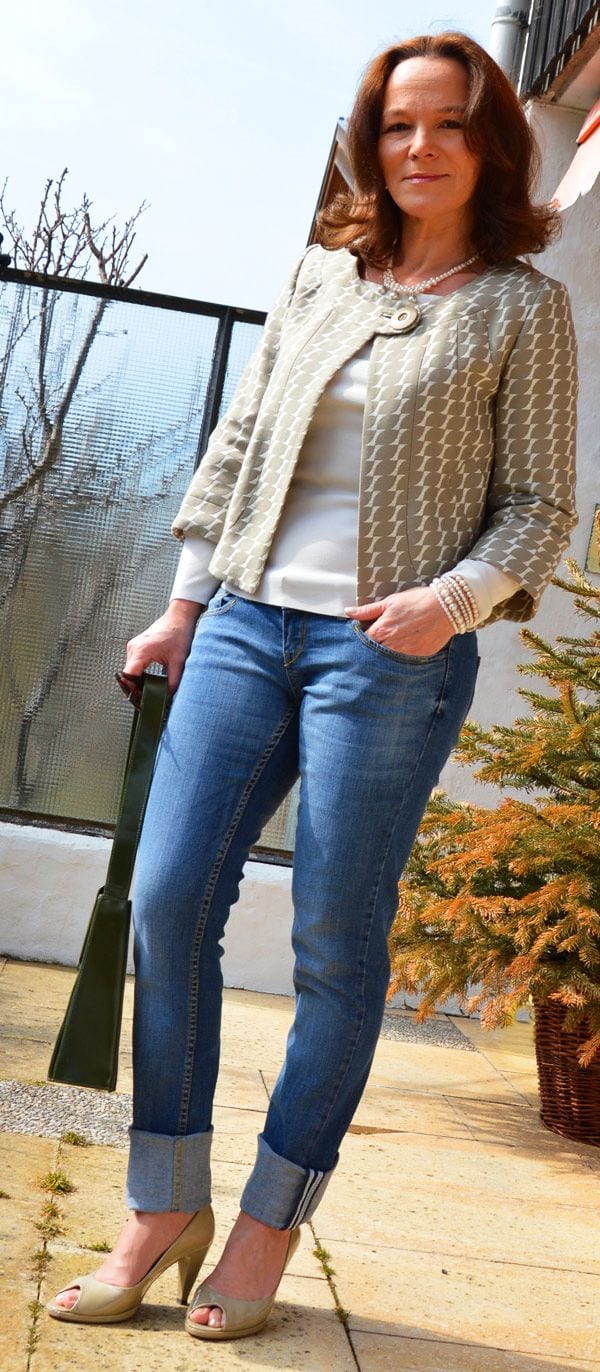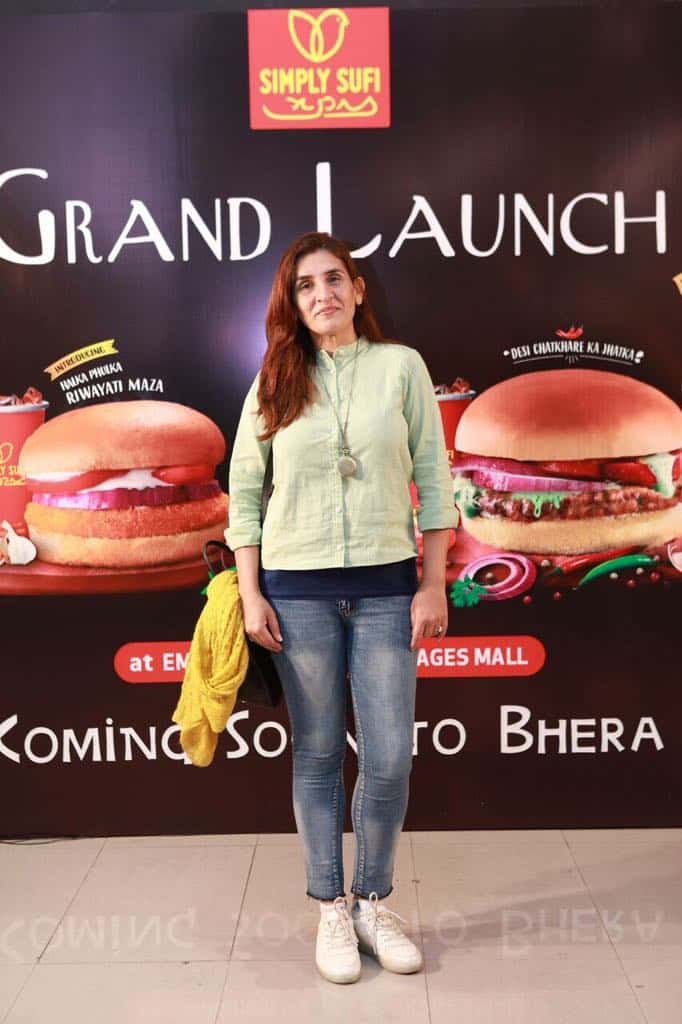 ↓ 16 – Vogue Style for Middle-Aged Women
Heading out to a function or a party? Grab a large poncho top, and pair it with a bright silk scarf. This look works well for stylish women who're seeking a fresh street style look. Plus, it's easy to pull together and super-comfortable.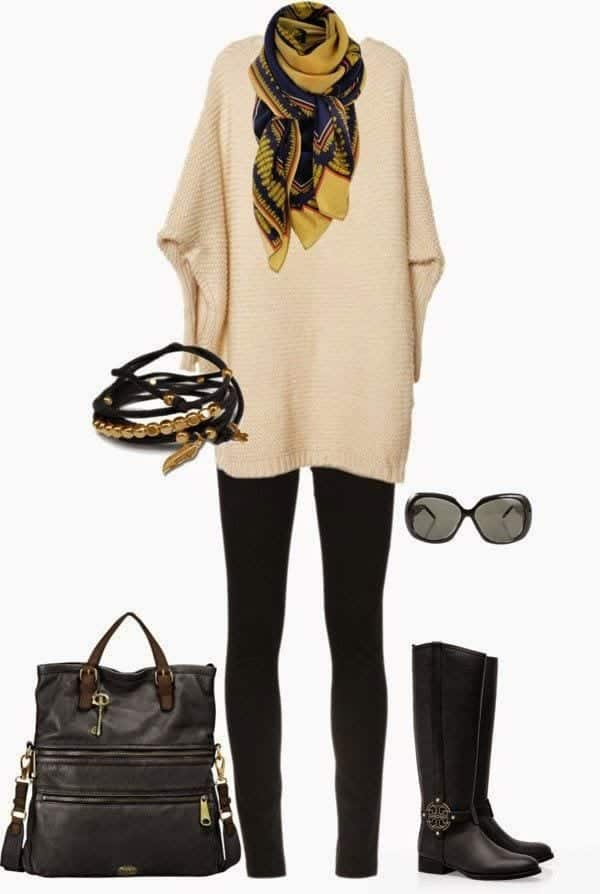 via
It's always a great idea for women in 50s to play with prints, and this works amazingly for Summer outfits. If you're not into bright colors, then you can go for the classic combination of black and white and experiment with prints like polka dots or stripes in this classic color combination which looks amazing no matter how old you get.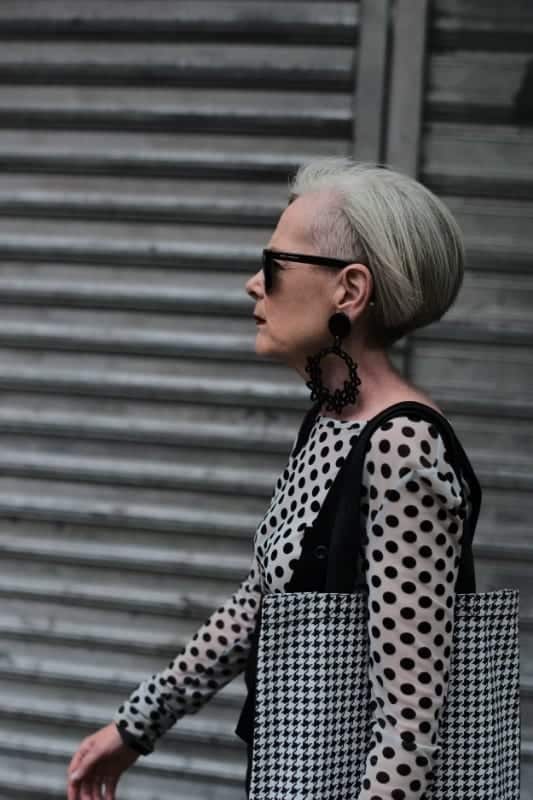 ↓ 15 – Plain Plaid Jacket
For scholarly sophistication, you can't go wrong with a tweed jacket in plaid style – unless you're going head to toe in plaid. This makes the perfect winter or autumn wardrobe when paired with the right accessories and a tote bag. They also work really well with jeans. Do check out these 18 Elegant Work Wear Outfit Ideas.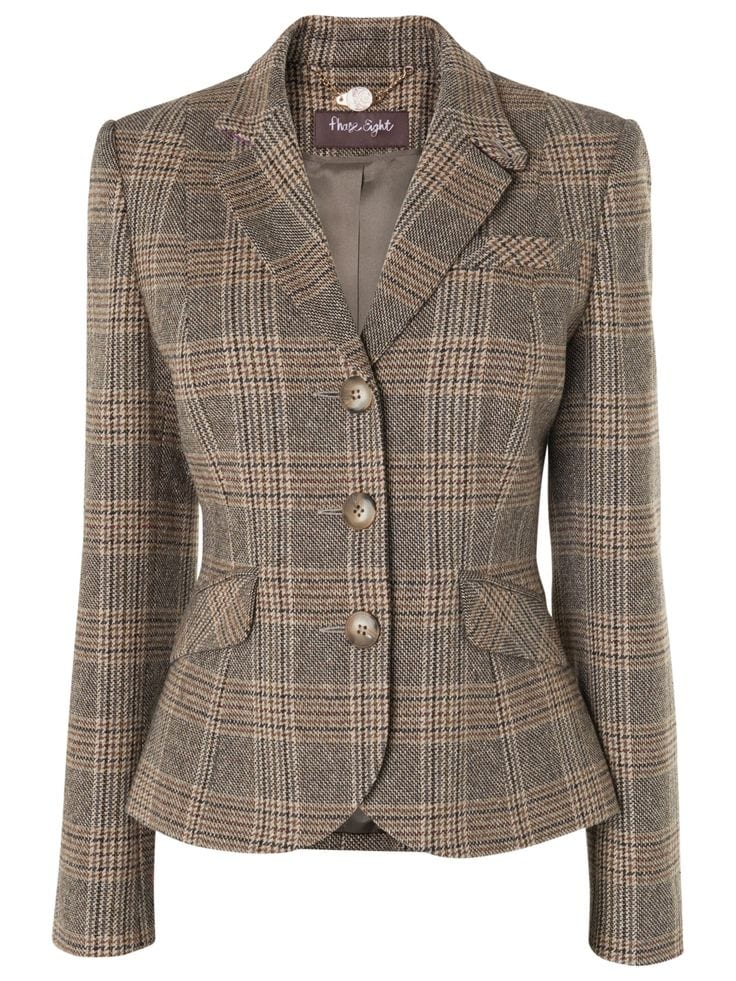 ↓ 14 – Fantastic in Red!
For vibrant fashion that is cool yet sexy, wear a bright red top. This bold dose of color looks great with any skin color. Its versatile nature means that by pairing it with different bottoms and the right accessories, you can wear it to any event you want.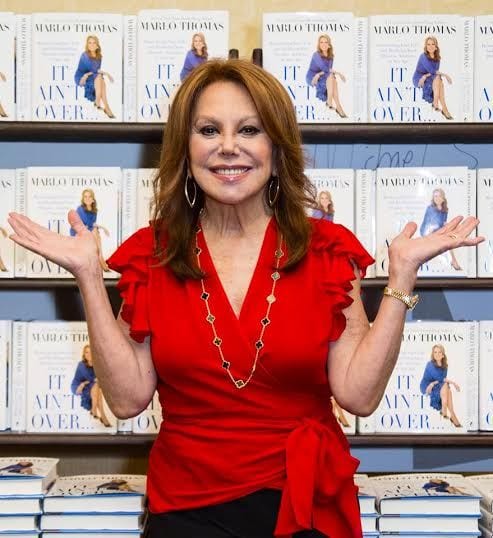 ↓ 13 – Bohemian Style
Bohemian fashion is gathering all the craze recently with events like Coachella and such. Luckily the style is super easy to create. Try bright colors such as a purple coat dress and combine with black stockings and cargo boots. Tousle up your hair, add a multicolored necklace and you're good to go. Also, See these 24 Ideal Dressing Styles for House Wives.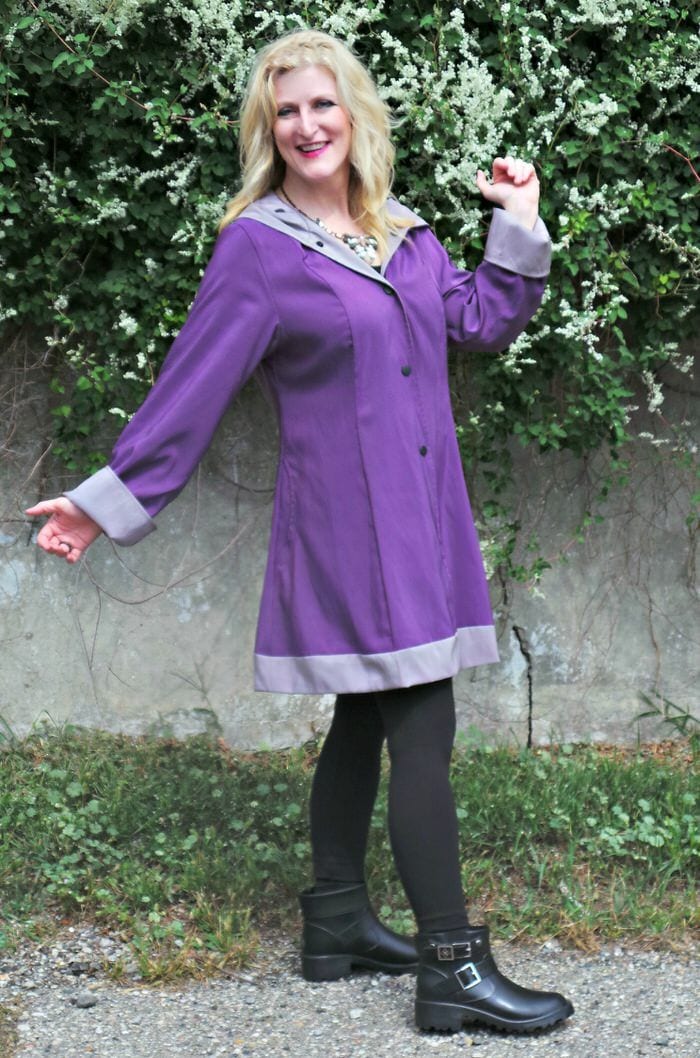 ↓ 12 – 50 Plus Fashion Blogger Style
Stick to a fitted black blazer, black aviators, and bright red pants. This is the ultimate look for women who love street style and remain updated with looks from fashion shows.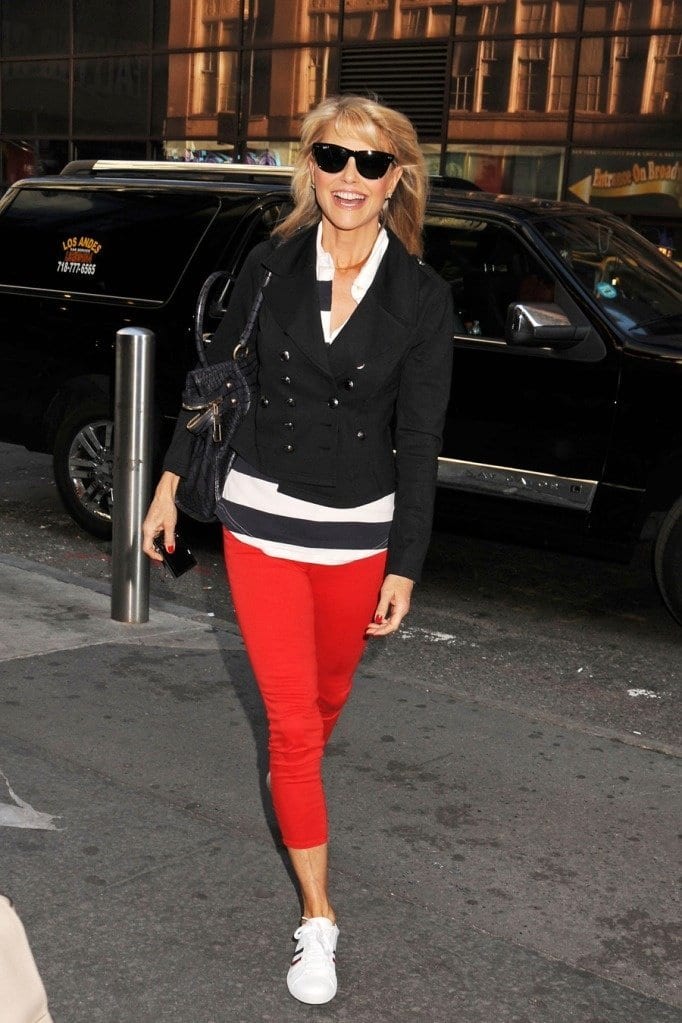 ↓ 11 – Working Woman Office Style
Outfit For working women above 50, stick to dull colors paired with a bright shirt. Don't forget your Loewe bag for putting all your office material! A simple piece of jewelry like sparkling tops or a simple ring can really lift up your work look.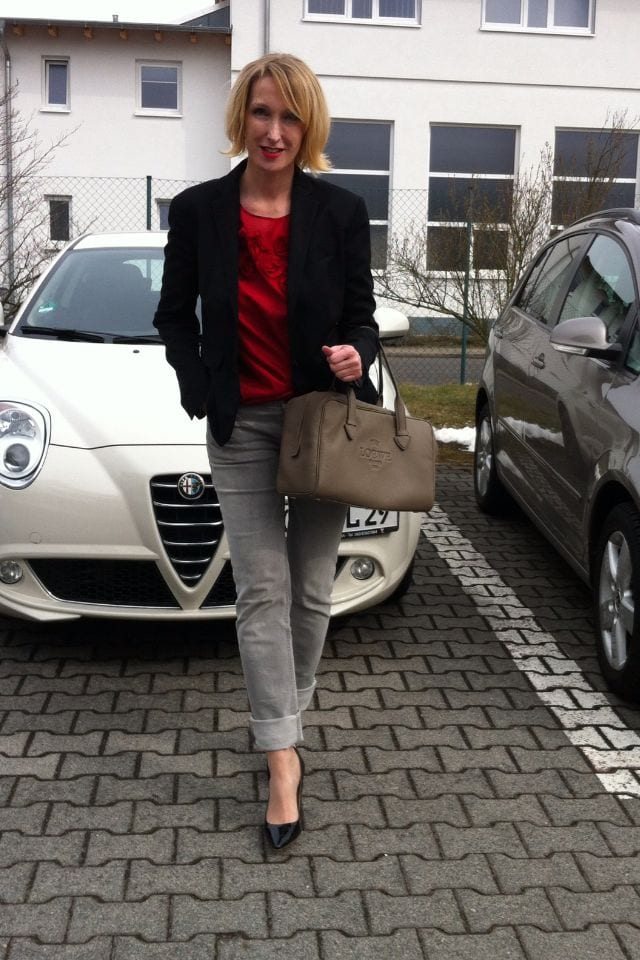 via
↓ 10 – What Party Outfit to Wear in Your Fifties?
Pastel colors look great for bridal or wedding showers. Mix and match cream shades with bottle green, for a sophisticated and elegant style. Try to avoid garments that glitter or are too bright, especially for daytime functions. Pearls are a tasteful choice for such occasions.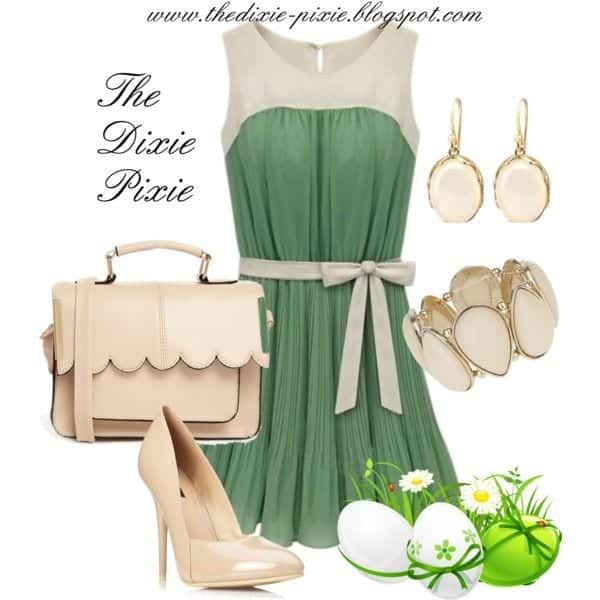 via
If you're looking for a nice birthday outfit, then check out this amazing combination of red and blue. You can see how the well-fitted jeans really make the outfit come together in a cool and casual way. A floppy hat will go great for a relaxed gathering outside.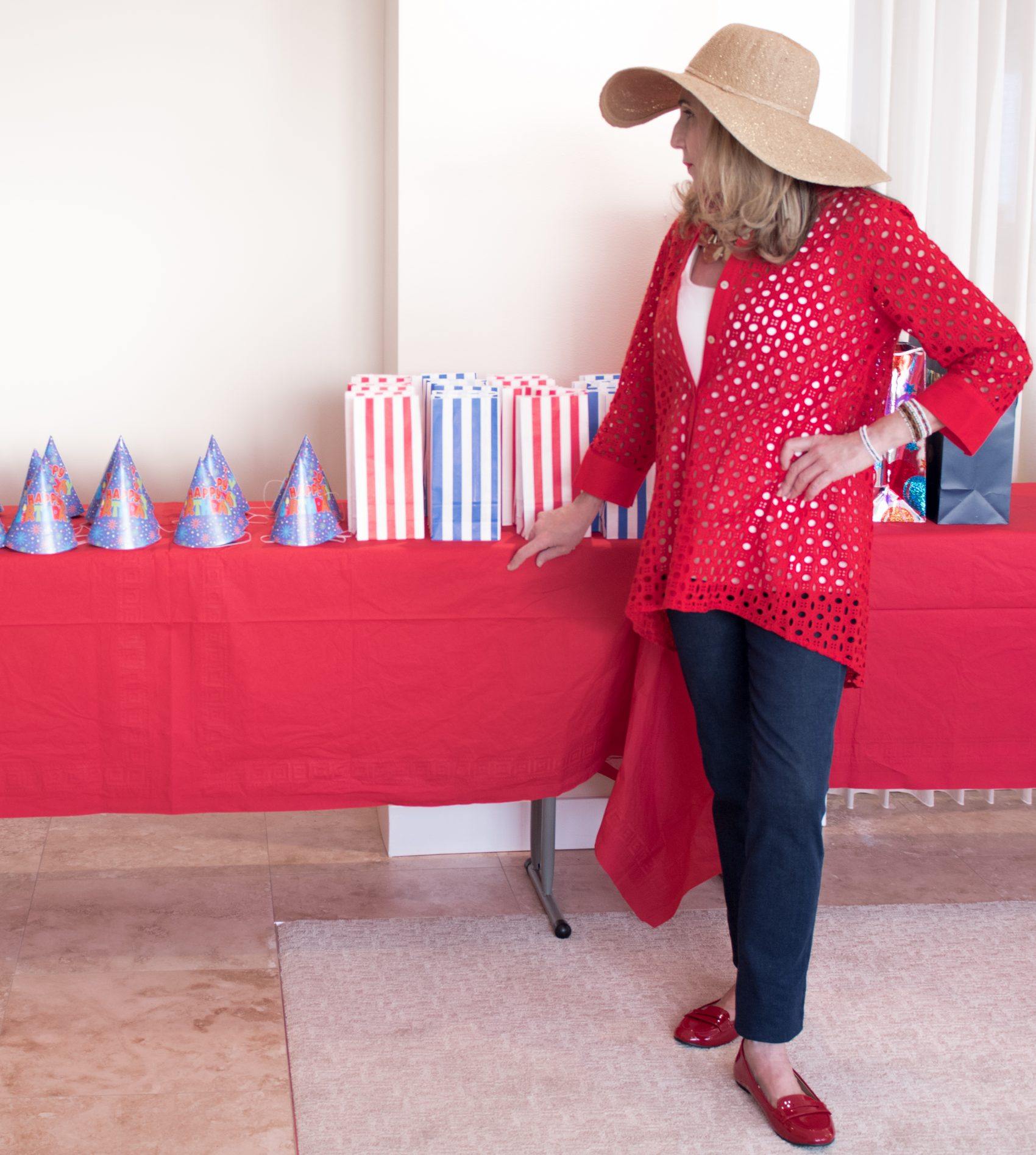 And if you're going to a fancy dinner party, a formal event or a cocktail party, nothing beats a striking jumpsuit and a chunky necklace!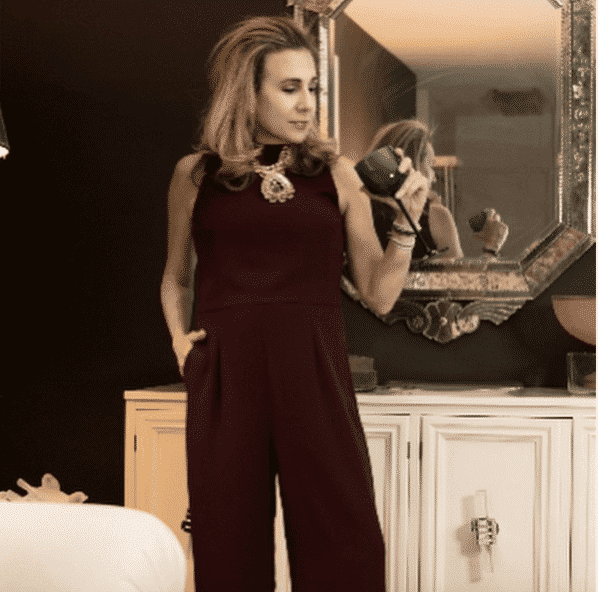 ↓ 9 – Cute and Classy
For a woman who wants to age gracefully, keep it simple and clean. Stick to a crisp red sweater, with a plain white top and blue jeans. A simple nude makeup look will only add to your glow. The perfect All-American fashion! Here are 18 Outfits for Women Over 60.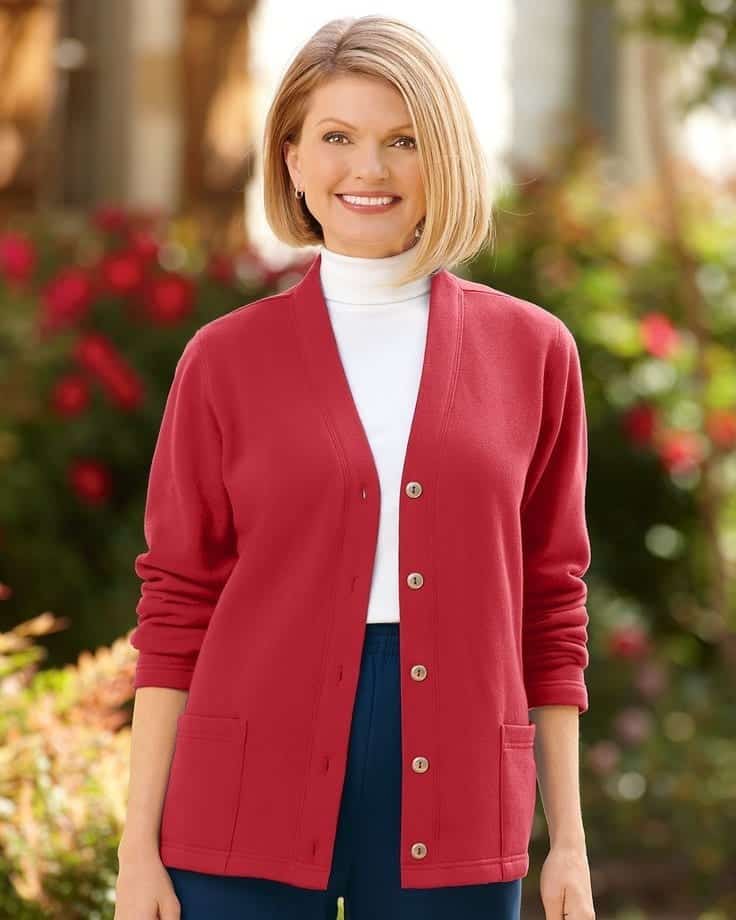 ↓ 8 – Spring Fashion
Spring is the season for a fresh, prim look. A button-up shirt can be layered with a striped cardigan or straight vest. Finish the look with cropped pants and delicate hoops. Try to wear shoes that look good but feel good as well since you'll be wearing them for a long time.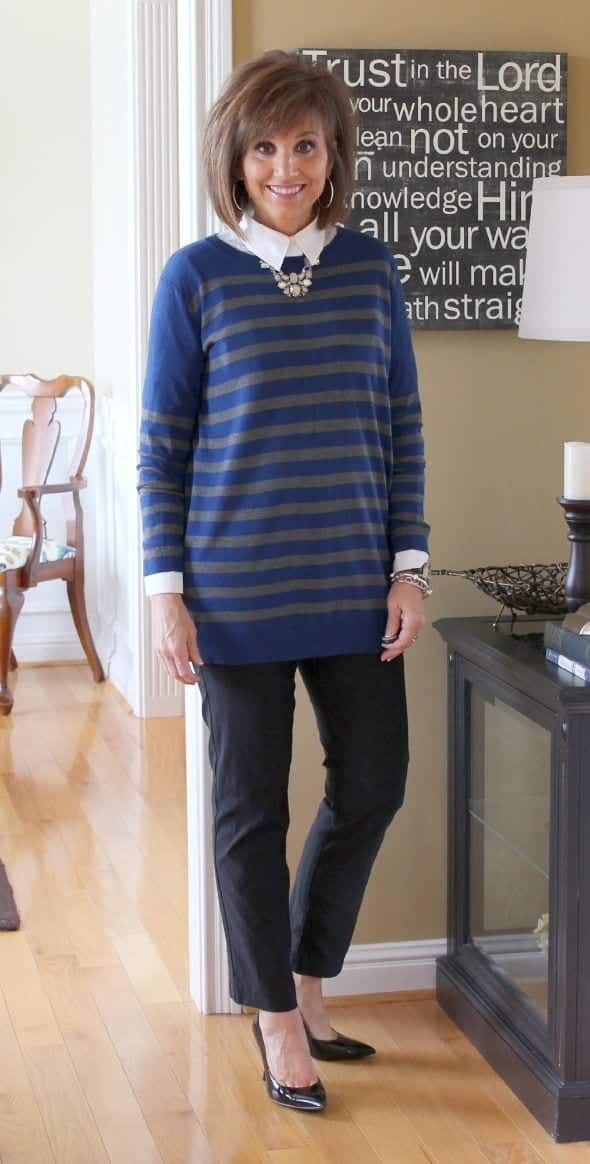 ↓ 7 – Good Housekeeping Woman
Who says being in the house means staying in your PJs all day? You can glam up your everyday life by wearing a gorgeous printed dress and comfortable pants. Put on some high boots and earrings, and you're ready to take on any unannounced guests.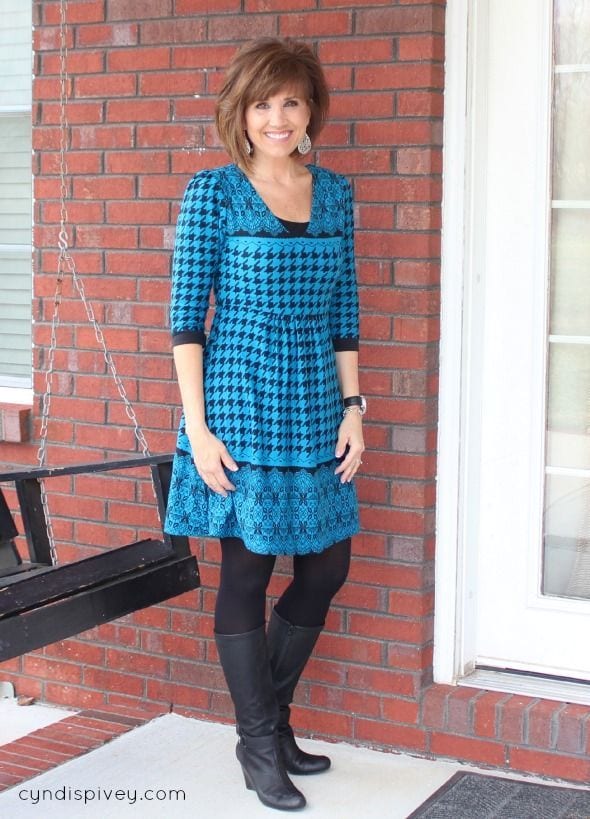 via
↓ 6 – Dressing Ideas with Medium Hairs
Shoulder length hair is often stereotyped for the boring middle-aged woman. Break those silly barriers by dressing up casually in a simple t-shirt and slim-tailored jeans. You can add a fetching statement piece scarf or necklace for some color.

↓ 5 – Winter Clothing Combination.
Here's a simple yet elegant look by this woman who has perfectly matched the outfit. When it comes to daily casual wear for over 50 women, one of the most important things is the footwear. You surely don't want to stress and tire yourself out. So make sure you choose a comfortable shoe which goes with a particular look. RECOMMENDED: 20 Ways to Wear Legging when Above 40.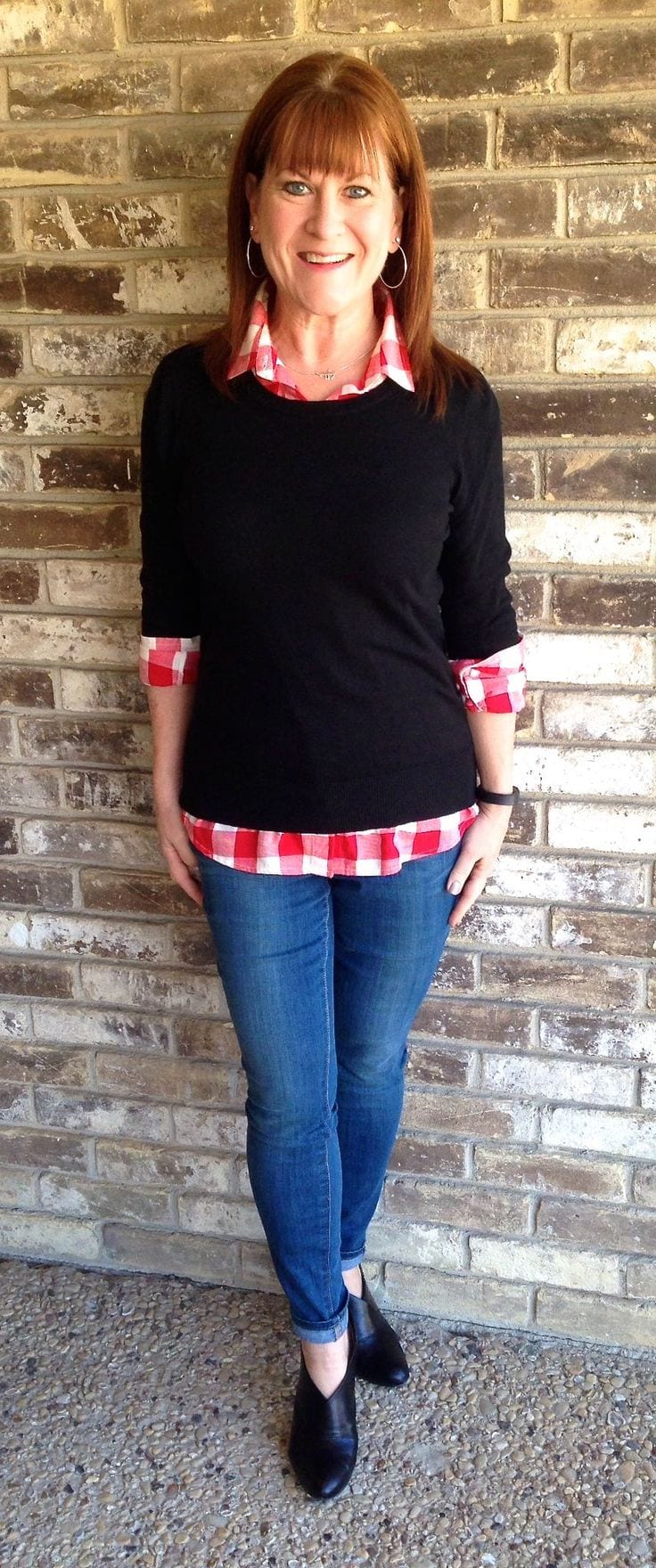 ↓ 4 – Chic Style
You don't have to try too hard to be chic, just let go and work through your closet. A chic look can be created by mixing it up. Combine different patterns and textures, different colors. Don't try to match it all up, because the key to chic is letting go. A good strategy for dressing chic is by layering contrasting items and wrapping the outfit up with a cohesive accessory.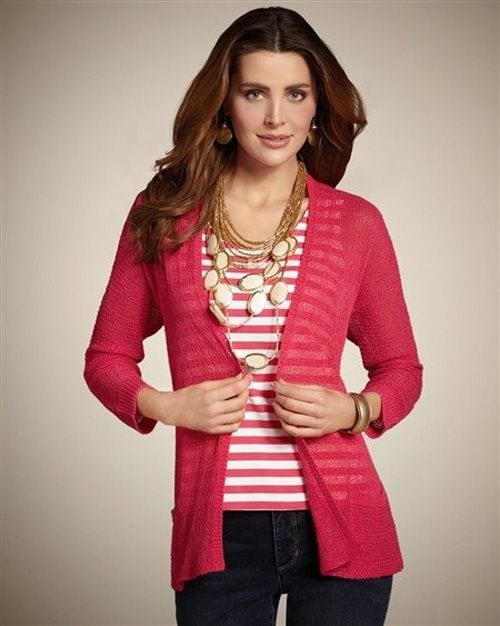 via
↓ 3 – Skirt Outfit for Women Above Fifty
Skirts are a great look for middle-aged women. The garment adds an elegant flair to any top. They can be worn to a formal, casual, or business casual gathering. A pencil skirt or an A-line skirt like the one below goes great with button-ups. However, you should avoid baggy puckered skirts that give off a very drab vibe. Floor-length skirts paired with printed loose tops are great for a boho-chic style. Wearing heels with skirts is always a better choice than flats.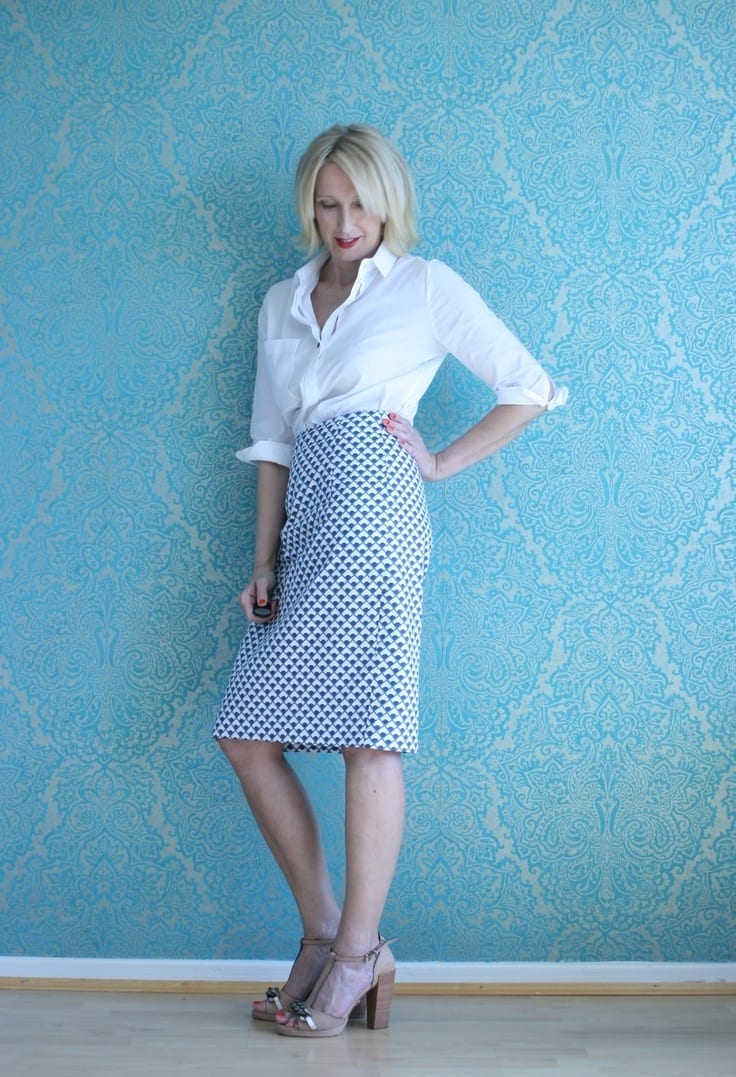 ↓ 2 – Perfect Dressing for Short Height Women
Some women lose their height as they age due to worsened posture, whereas some are naturally petite. Either way, you can add length to your form by wearing long dresses with mid-calf hemlines.
Similarly, high-lo shirts create a heightened impact. Go for tapered capri pants – yes, you can wear Capri pants even if you are short in height. We have already covered in detail tips on how to wear capris if you are short.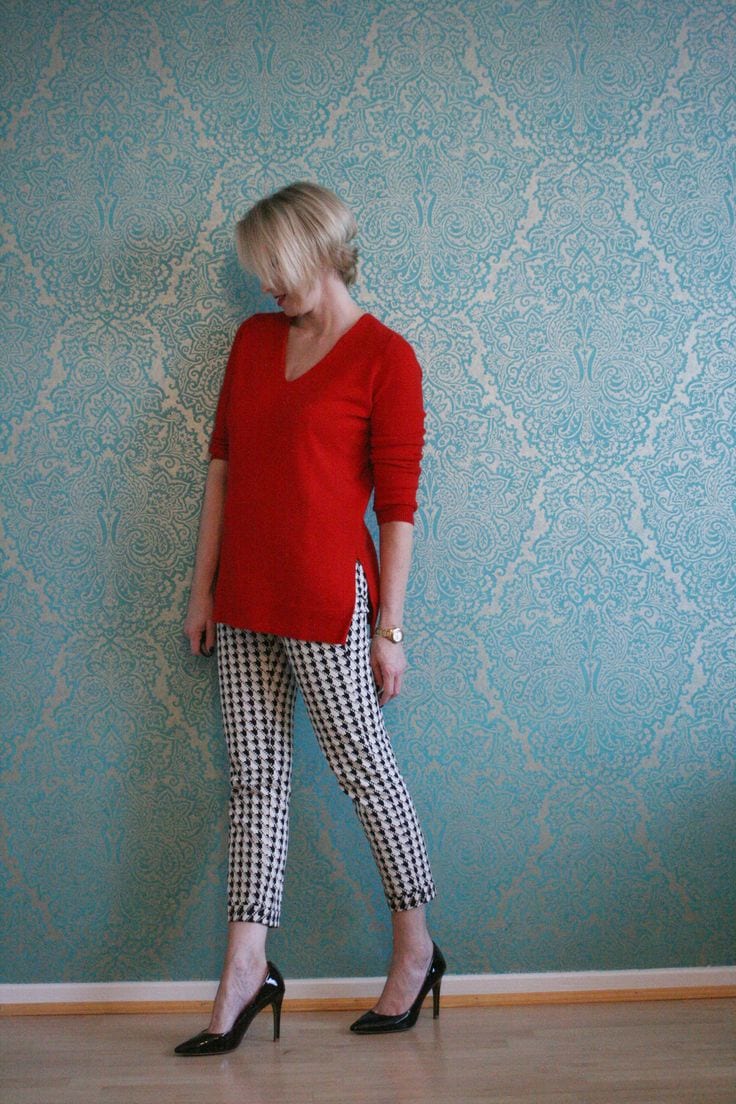 ↓ 1 – Plus Size Women Fashion Trends over 50 Years old
Body positivity is vital for you to look your best. Many plus-sized women think that they look unflattering because of their body type. You do not need to be a stick, thin billowy model to dress well. You just need to know what works well for you.
Shirts with a slightly flared or A-line style hemline will add an hourglass effect to your silhouette. Length is key to creating a good look. Longer T-shirts and tunics look elegant and go great with straight legged pants. Remember, the key to looking good is not hiding your body in shapeless clothes, but enhancing it with the right cuts.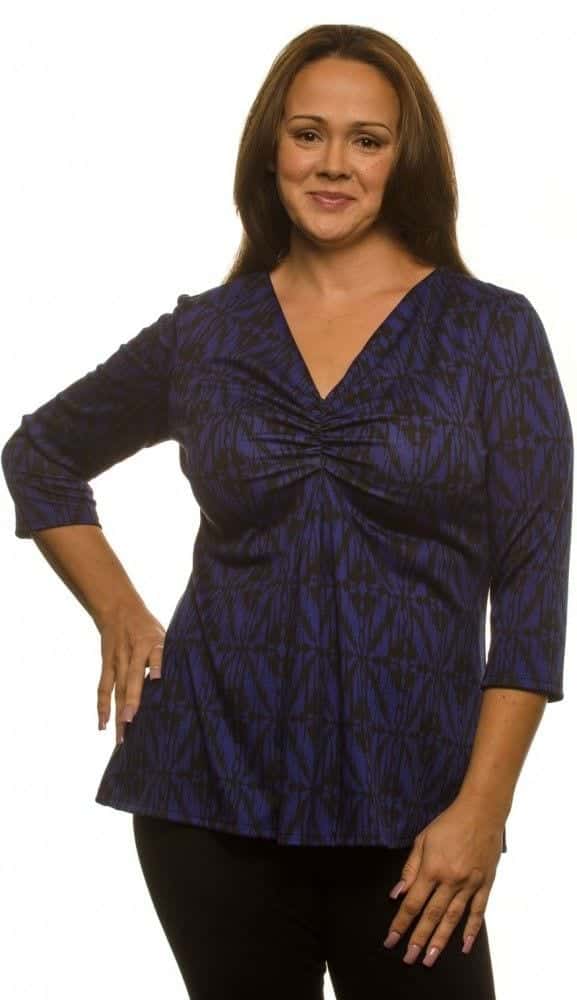 via
Outfit For Short Height Curvy Women
It's best to go for a layered look that will add length and style. You can achieve this by using long shirts, jackets, and sweaters. Sweaters are a staple piece that you must have in your closet in at least 4-5 different colors and styles. Look for statement-making sweaters with attractive necklines, sleeves or embellishments on them. You can also check out these 18 Best Styles of Sweater for Women this Year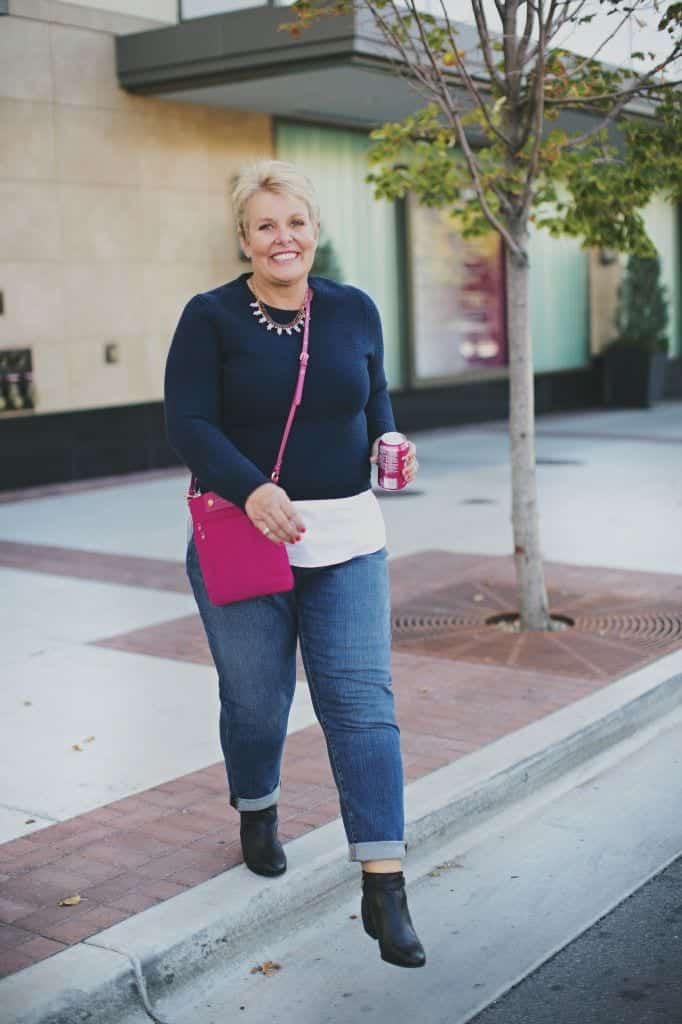 Travelling Outfit for Ladies in their Fifties
How do celebrities always seem to have their traveling fashion always so flawless? With the right tips, you can utilize your tiny baggage space to achieve endless outfit options. A long dress, a jacket, a scarf, a pair of black tights and sneakers. These are some of the absolute essentials that you need to keep with you when traveling. You can mix and match these items with other pieces from your wardrobe to create several different combinations for every day of your travel plan. Here are 30 Best Summer Travelling Outfits for Women Over 50.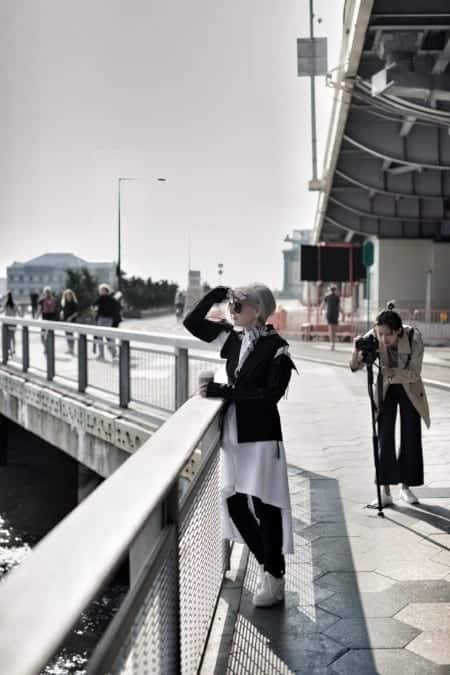 Trendy Hairstyle for Women in 50s
Most women in their 50s have thin hair which lacks volume – but that doesn't mean the end of stylish hair for you.  Short hair or bob cuts are the most convenient choices; these hairstyles do not require much care, giving you free time to focus on more productive hobbies instead. And there are endless options like pixie cuts, layered bobs, or shag cuts ala Diana. Here are a few women in their 50s with beautiful hairstyles that you can take inspiration from.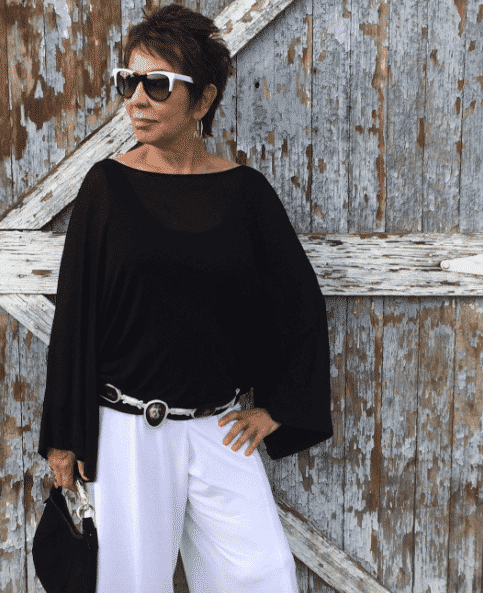 This beauty can be seen donning a blonde pixie cut. The pops of red over a dull outfit create a snappy effect. Add some aviators and become the very picture of chic.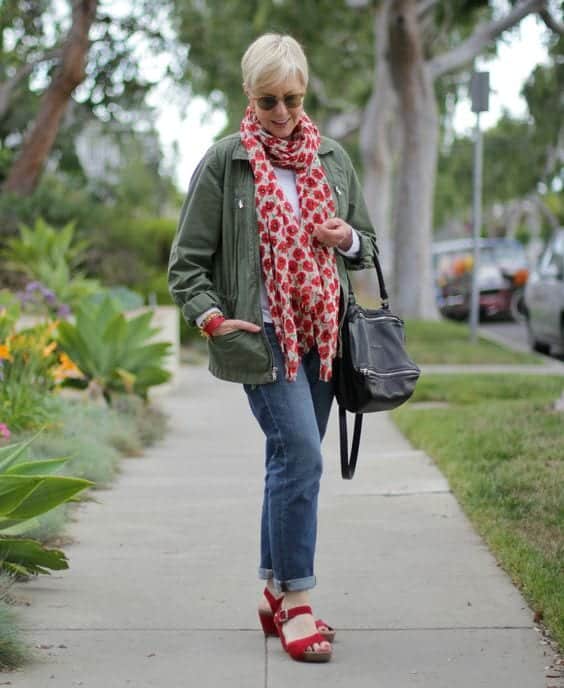 If you still think that you can't make short hair look glamorous, take a look at this gorgeous woman rocking her greys. The shaggy boots, lacy dress, and the coat all create a very stylish Cruella-esque look.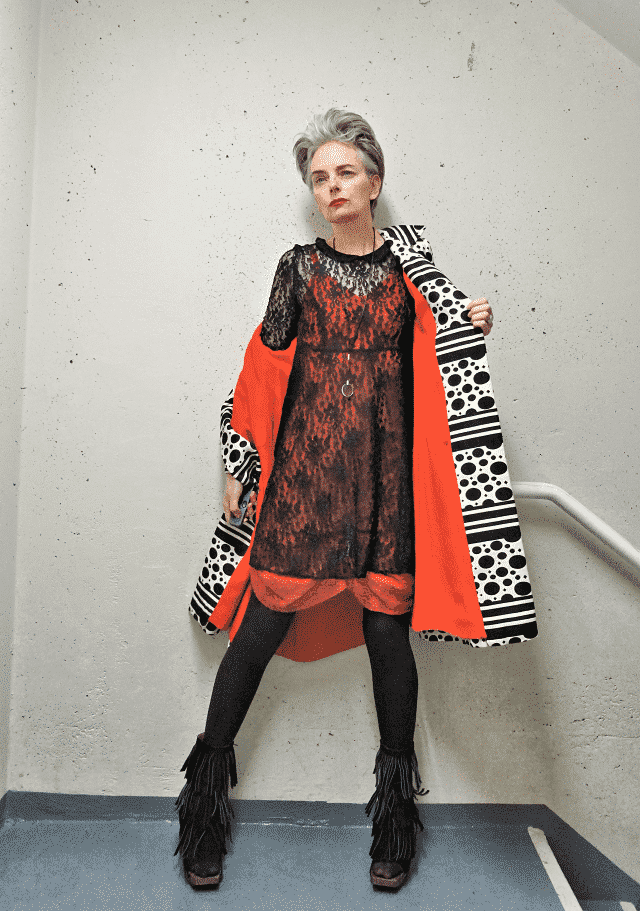 Frequently Asked Questions
Q. How to dress in your late fifties?
A. First of all, you need to figure out what you like to wear most and what your style is. If you like mom jeans and collared shirts then you can make lots of outfits with those. You can wear them with boots, sneakers or just plain sandals. If you like to wear sundresses then you can switch them up and wear bandanas or scarves with those dresses. A simple pair of sandals, a denim jacket, and mom jeans will make the best of most outfits. If you like to stick to your overcoat then wear that.
Q. What are some trendy clothes for women in their 50s?
A. Some trendy clothes for women in their 50s would include bright blazing colors. These colors could be in dresses, leggings, jackets, or shoes. You can wear these colors with super cool prints nowadays. Everything comes in tons of prints and colors so decide which one you like and go for it. A bright-colored blazer would look gorgeous with a pair of regular jeans and some sandals or boots. If you like to wear heels then you should definitely grab a cool pair of strappy heels and wear them with mom jeans and an oversized jacket or T-shirt. Don't forget to accessories your outfits though!
Q. What are some casual outfits for 50 year old women?
A. Some casual outfits would include wearing regular jeans with plain shirts. Another casual outfit would be wearing leggings with a shirt and a cardigan. These outfits can be worn with shoes or sandals, whichever one you prefer. A simple sweater with jeans would also make a cute casual outfit. if you don't like to be super casual you can put on a blazer with a plain shirt and again pair it with jeans.