When it comes to fashion, there are no rules set in stone. Your style is your own, and embracing your body shape is the first step towards feeling fabulous in your skin.
If you're shorter and curvier, the fashion world is your oyster! The key to looking and feeling amazing lies in choosing the right outfits that flatter your body shape.
I'll share some practical and stylish outfit ideas personally handpicked for all occasions necessary. Here's a list of everything I'll cover:
What to Wear if You Are Short & Chubby
Enhance your style by opting for well-fitting clothing that complements your body shape. Choose outfits with vertical lines to create the illusion of height, while monochromatic ensembles in darker shades can have a slimming effect.
A-line skirts and dresses, high-waisted bottoms, and empire waist dresses can help define your shape, while proper undergarments and tailoring ensure a comfortable and flattering fit.
Ultimately, confidence is key, as feeling good in one's outfit radiates a positive image, allowing you to embrace your unique style and feel great in your own skin.
Styling Tips
Embrace High-Waisted Bottoms: High-waisted shorts, jeans, skirts, or trousers can work wonders for shorter, curvier frames. They create an illusion of longer legs and a smaller waist. Pair your bottoms with crop tops or tucked-in blouses for a trendy twist.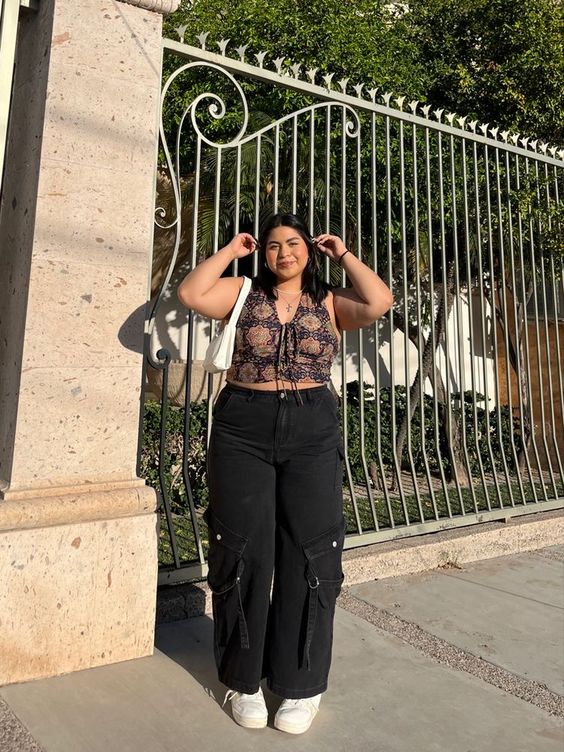 Play with Patterns and Textures: Opt for vertical stripes, polka dots, or small floral prints. These patterns elongate your body and create a slimming effect. In my opinion, try experimenting with different textures like corduroy, velvet, or silk to add depth to your outfit, making it visually appealing.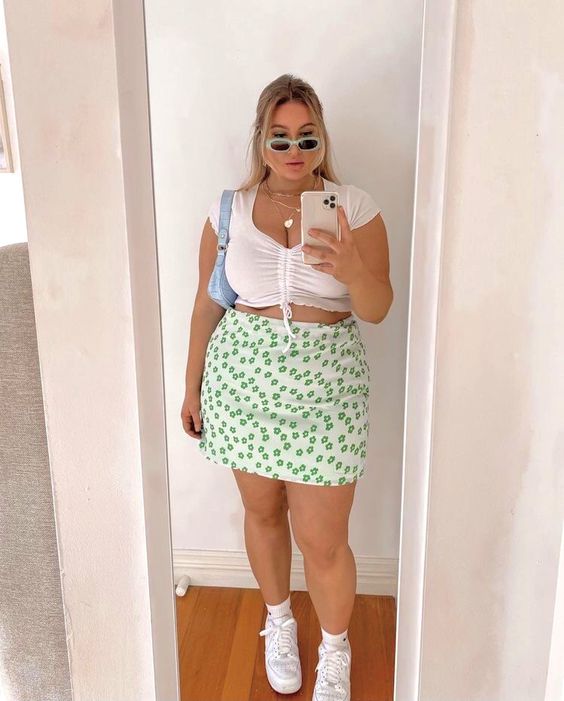 Invest in Shapewear: Shapewear is a game-changer. It smoothens your curves, enhancing your natural silhouette and boosting your confidence. Choose seamless options that are comfortable to wear for extended periods, allowing you to move easily while feeling secure.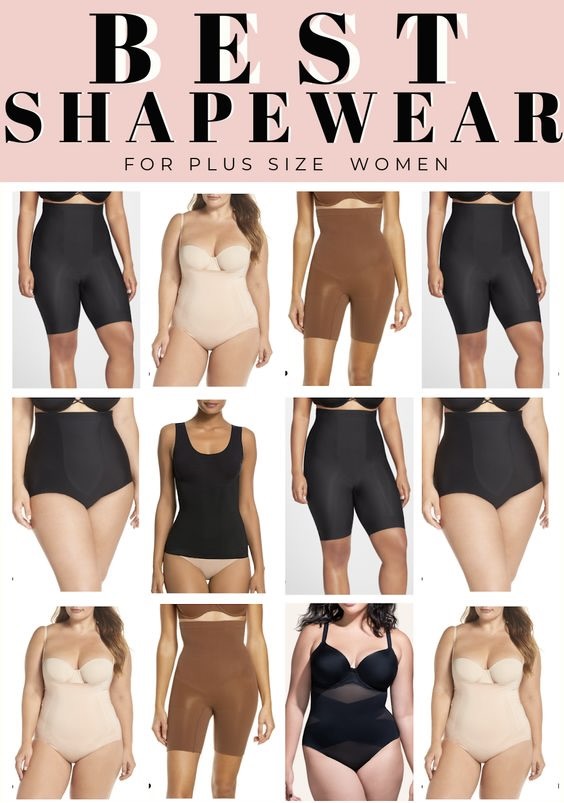 Layering Magic: Layering like a pro can add depth and interest to your outfits. Throw on a stylish cardigan, a well-fitted blazer, or a trendy kimono over your basic tops. Not only does this elevate your look, it also provides a slimming effect by drawing the eyes vertically.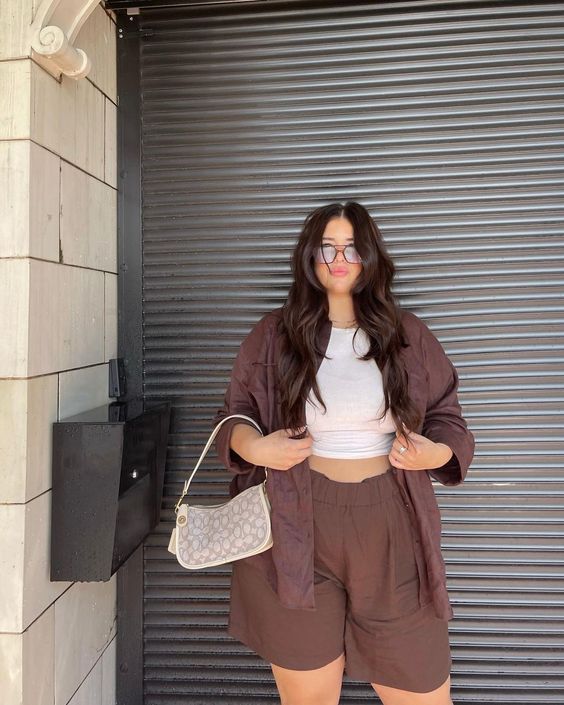 Maxi Dresses and Skirts: Maxi dresses and skirts are a short and chubby fashionista's best friend, especially for party wear. They offer comfort, style, and versatility. Opt for flowy fabrics and A-line cuts that skim your curves. Pair them with a waist belt to accentuate your waistline and create an hourglass shape.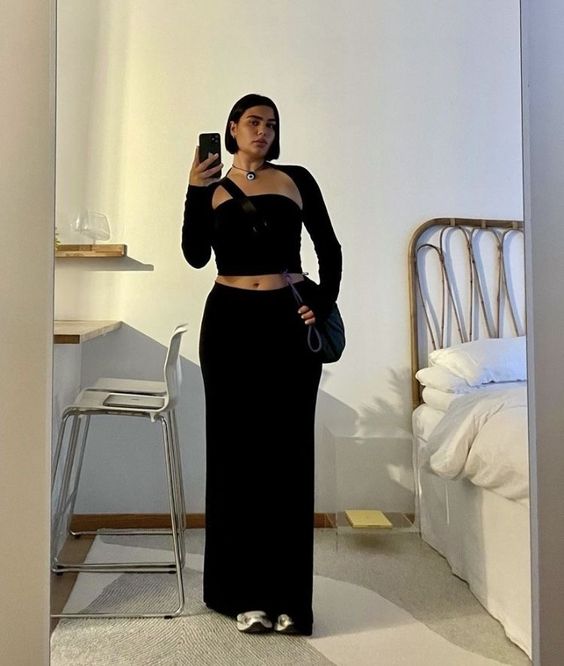 Statement Accessories: Statement jewelry, like chunky necklaces or bold earrings, diverts attention upwards, emphasizing your face. Don't forget wide belts that cinch your waist and add a touch of sophistication to your ensemble.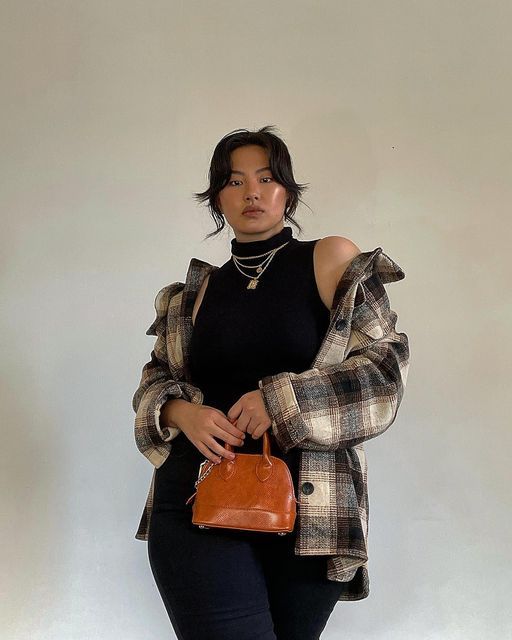 Footwear Matters: Nude heels or shoes that match your skin tone elongate your legs, creating an illusion of height. If heels aren't your thing, opt for stylish ankle boots or pointed flats that add a touch of elegance to your look.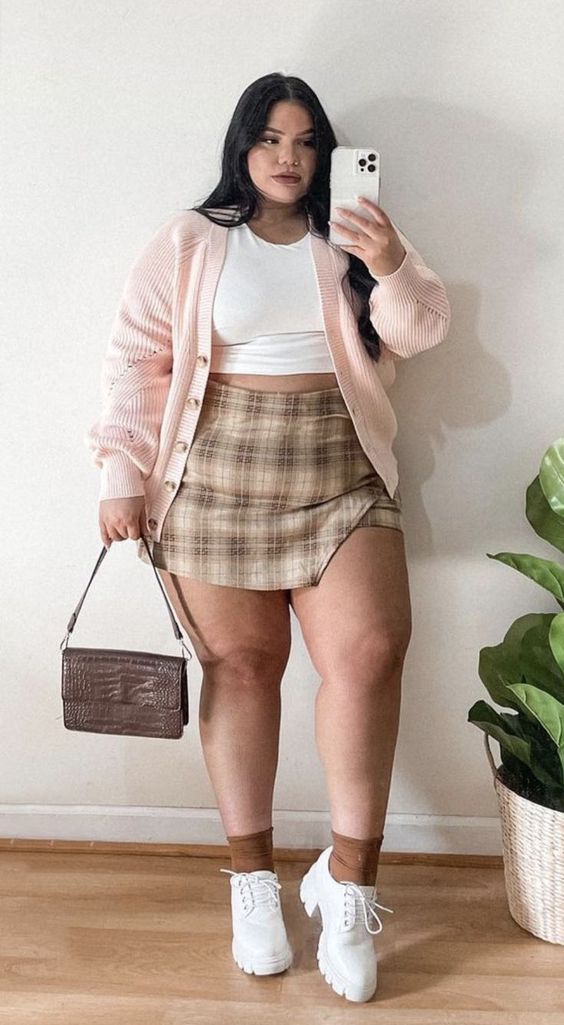 No outfit is complete without confidence. Wear your favorite smile, stand tall, and proudly rock your chubby aesthetic.
Confidence is contagious, and when you feel good about yourself, it shows in your style choices.
Embrace your curves, experiment with different styles, and remember that fashion is about expressing yourself!
And if you need some inspo, scroll down for our favourite looks:
dressy options
15 – Chiffon wrap-around black top with matching midi skirt & white platform heels
14 – floral dress with strap heels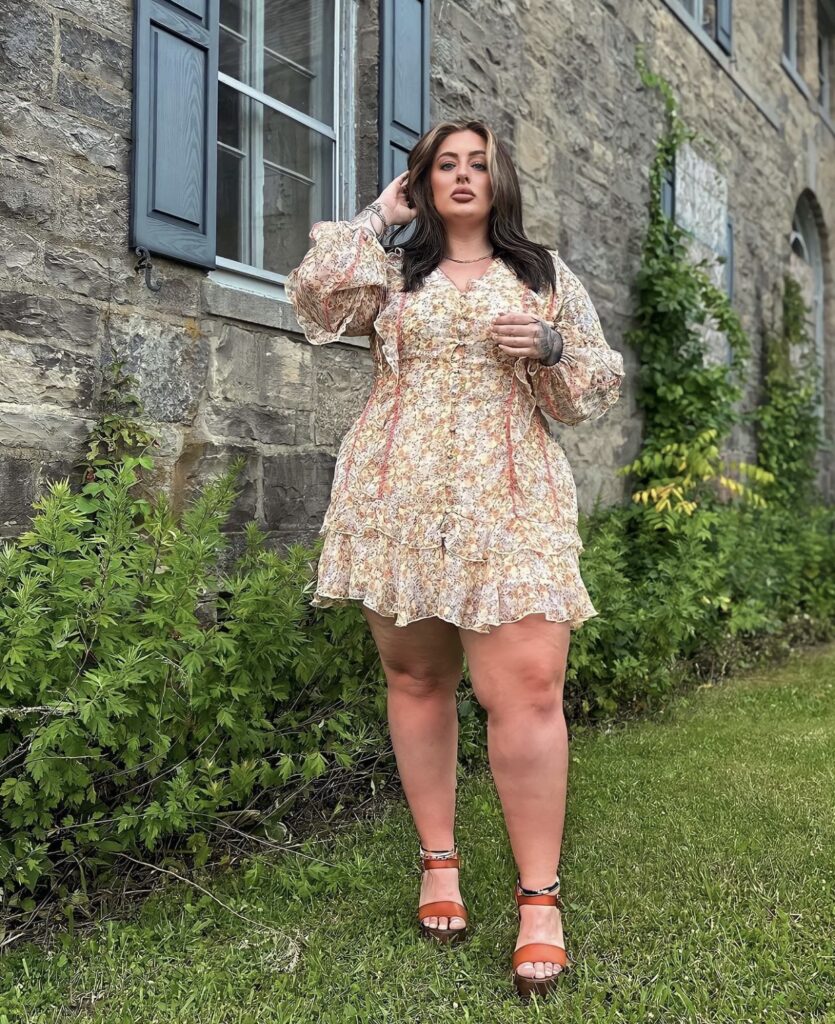 13 – silk white top paired with white pants and sneakers
12 – Adding prints and patterns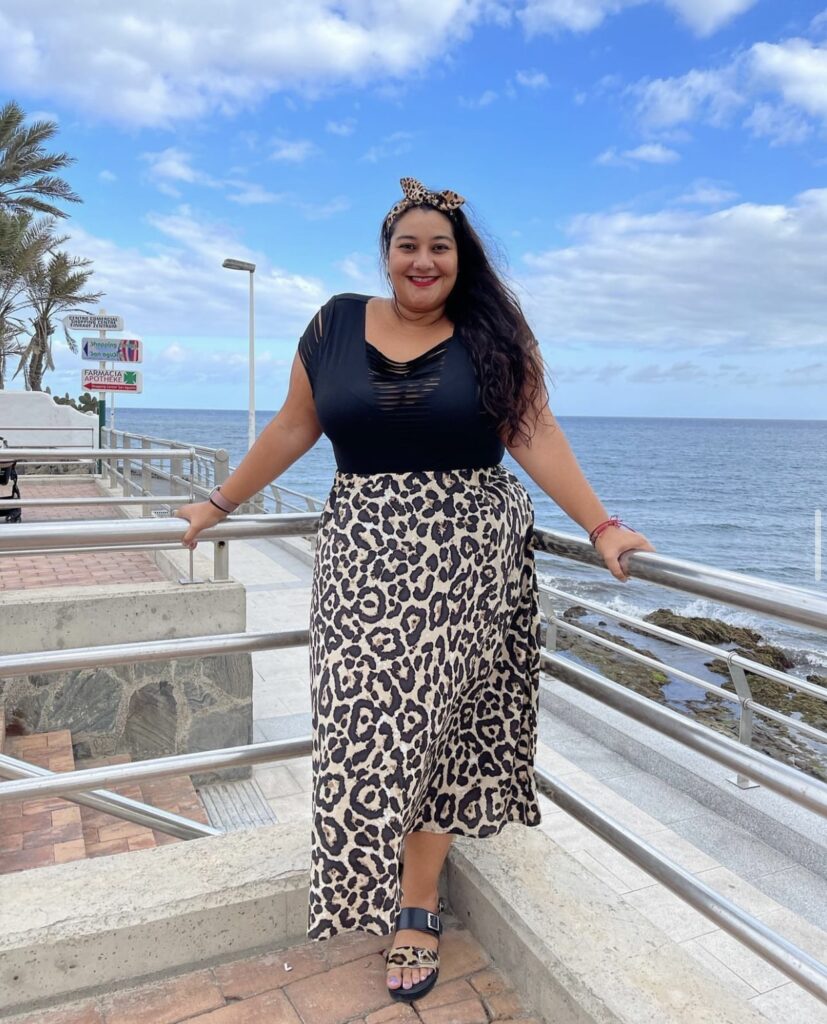 11 – white cottage-core Dress with sandals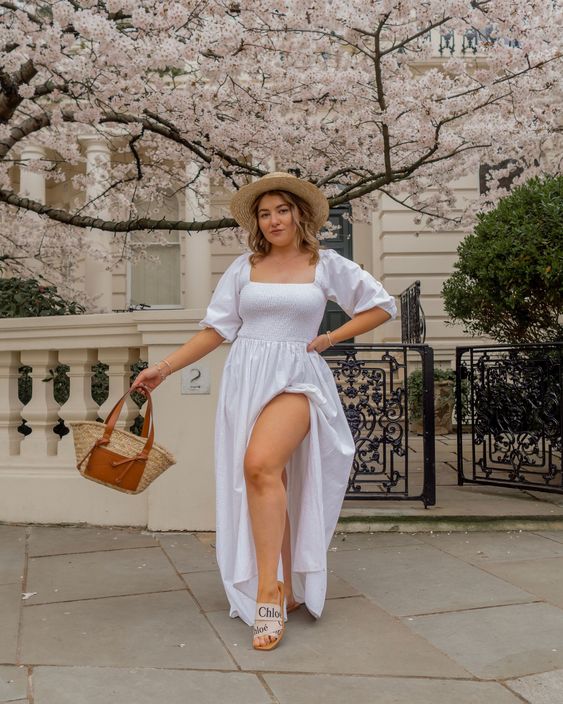 casual options
10 – French blue shirt with camel pants & white sneakers
9 – edgy core
Pair your comfiest tank top with a dark pair of jeans and boots. You can elevate your look further by adding accessories like sunglasses and a little dark-coloured lipstick with eyeliner.
8 – blinged white tank top with cargo grey skirt paired with long boots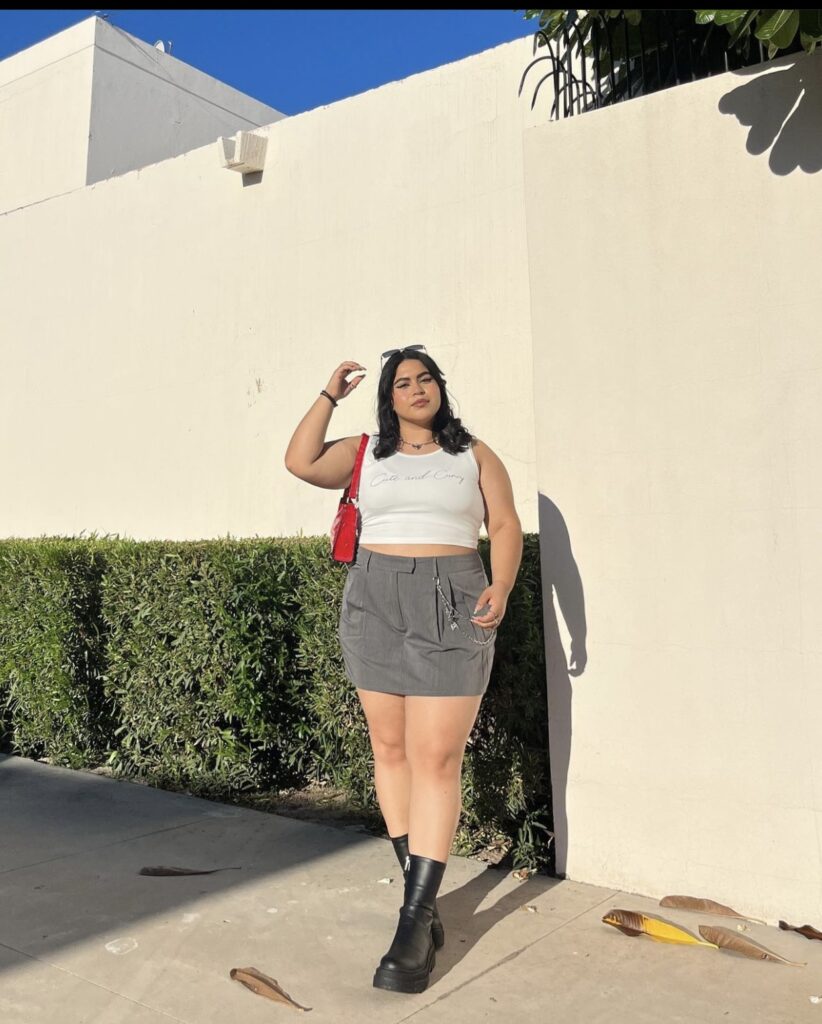 7 – distressed long sleeved top with grey shirt & black leather skirt with converse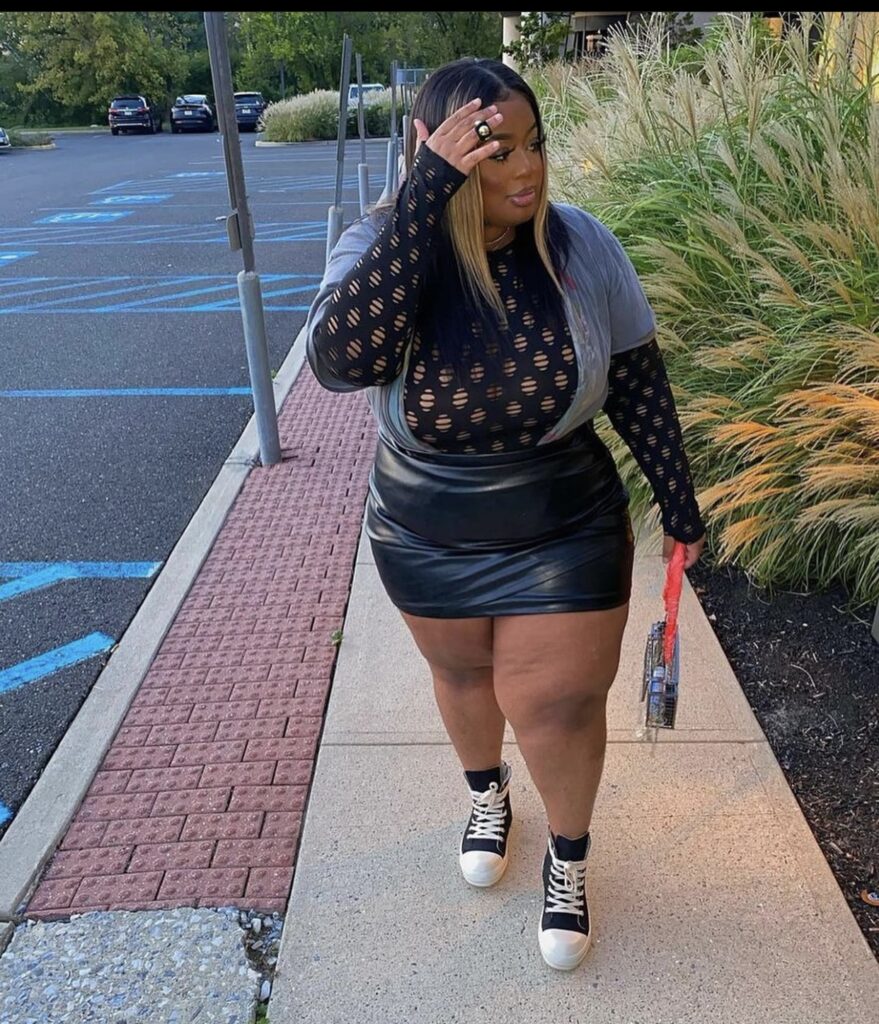 6 – sky blue blazer with skin tank top and high-waisted jeans
Here's our detailed guide on styling plus size blazers.
celebrity inspiration for outfits
5 – Mariska Hargitay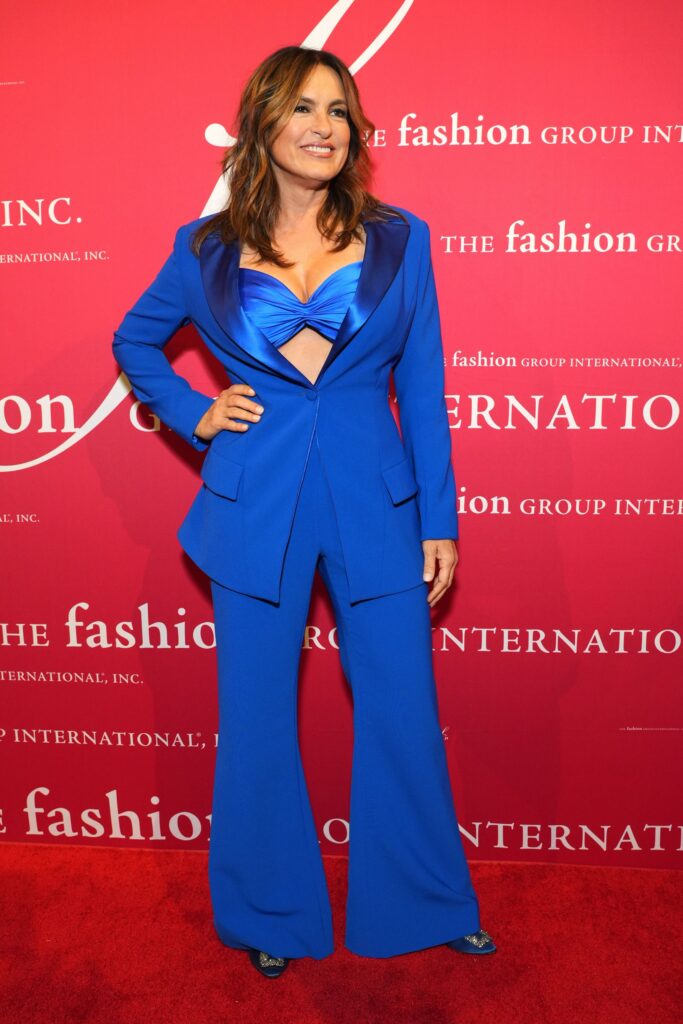 4 – Kate Upton's polka dot skirt & art of layering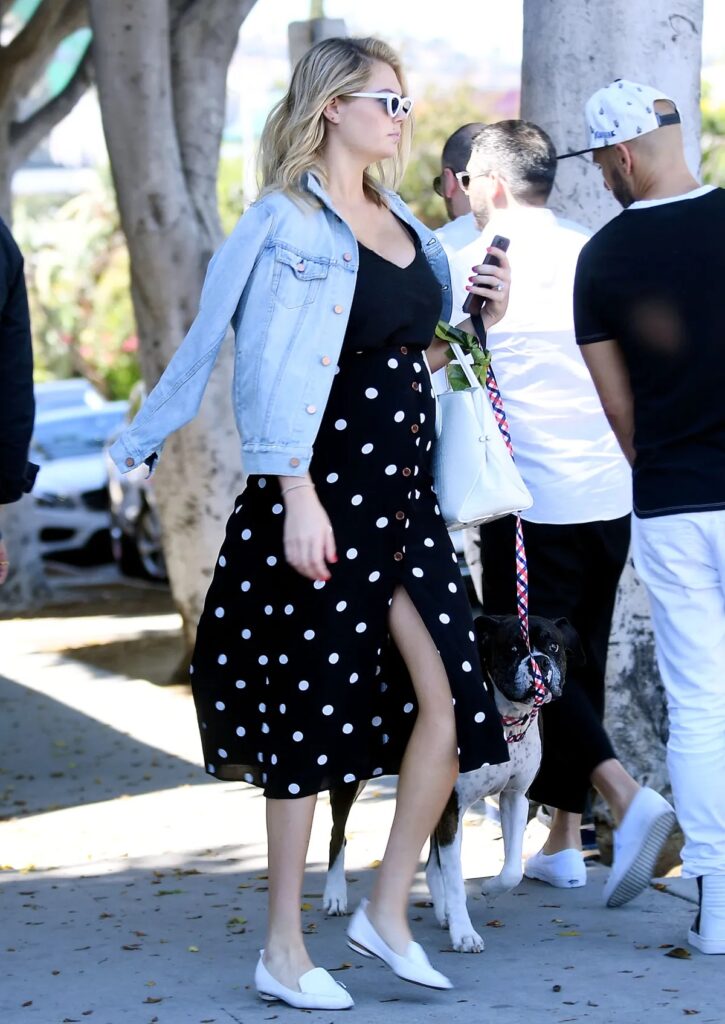 3 – Christina Hendricks with shades of blue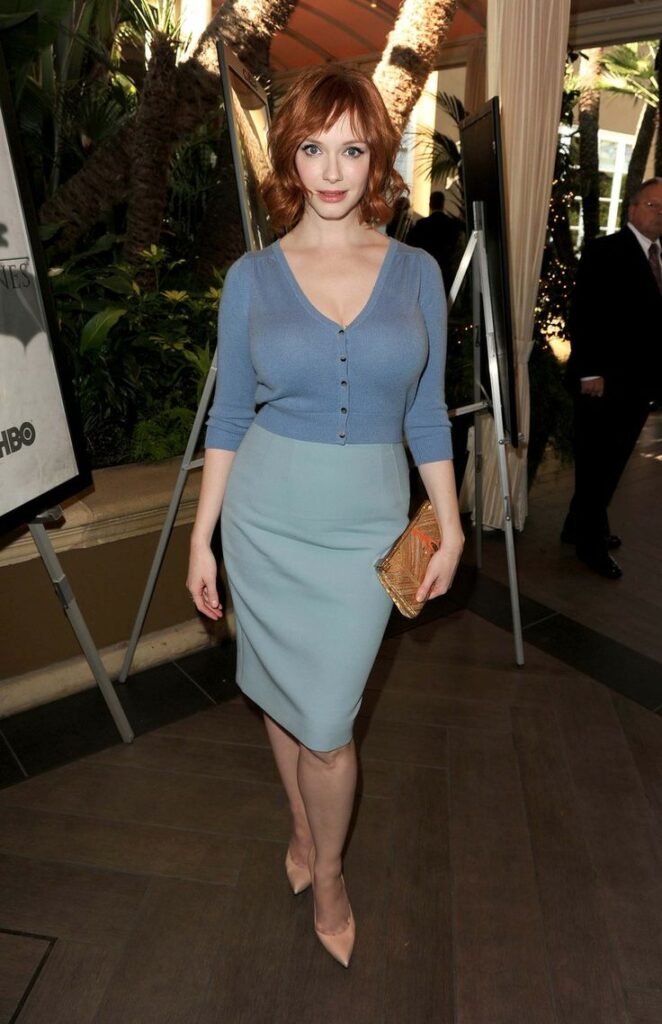 2 – Kate Winslet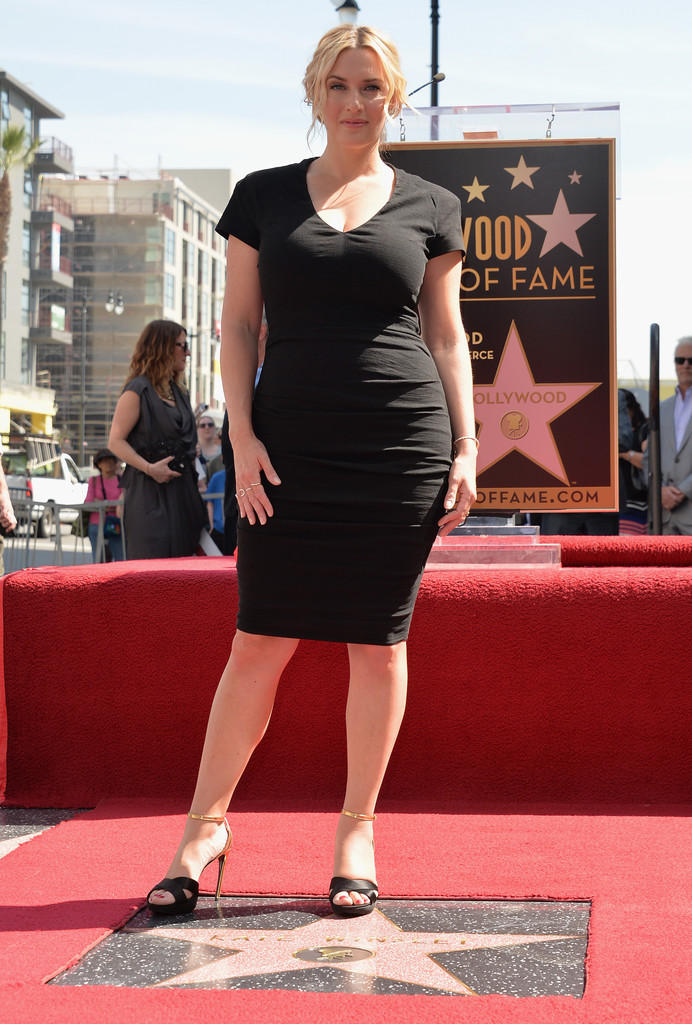 1 – khloe kardashian