What to Wear in Dubai? All the girls who want to stay trendy with fashion in Dubai, get inspiration from Dubai street style. Here we bring latest Dubai street style fashion ideas for you which are very trendy these days. This collection has some great day to day casual outfit fashion for women. You can also get a lot of ideas from this collection like what is the latest fashion trend in Dubai? How to get Dubai street style look? the street style looks with hijab , Dubai casual outfit ideas and much more.
Women Dubai Street Style
Follow these Dubai street fashion trends and stay trendy.
#30- Dresses for the Daytime
Dubai, despite being an Islamic country is very liberal and for the most part you can wear anything you like. Considering the hot and humid temperature of Dubai, make sure to take along your favorite dresses and tunic as you surely want to stay cool and comfortable during your trip.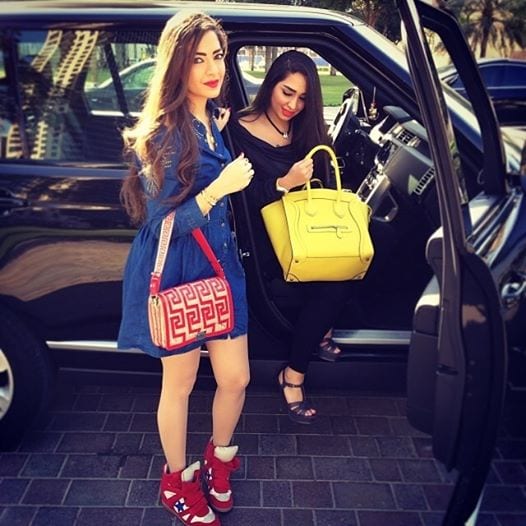 #29- Beautiful Emirati Women Style
It's always fun to become a part of a country's local customs and adopt them to the fullest. Women always have fun enjoying the local dresses of Dubai, be it abayas or long gowns. So you too can surely give them a try and experience the real life of Dubai.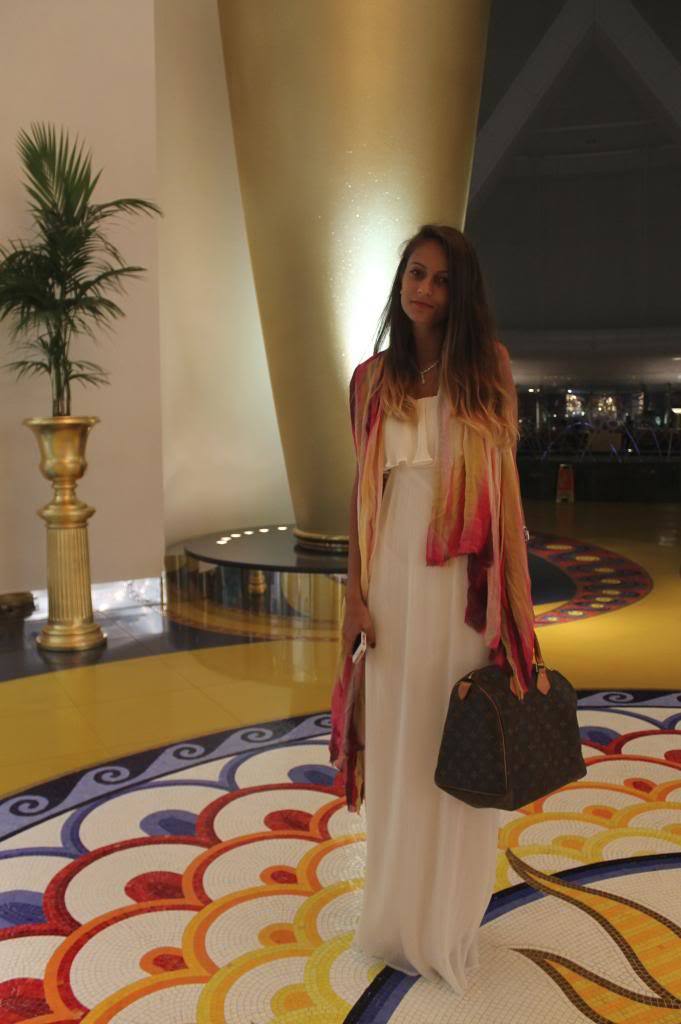 #28- Celebrities Partying in Dubai
The night life of Dubai is surely exciting and it's also a favorite party spot for celebrities from around the world. So do keep a bunch of your prettiest party outfits with you. Who knows which celebrity you might run into during your Dubai trip.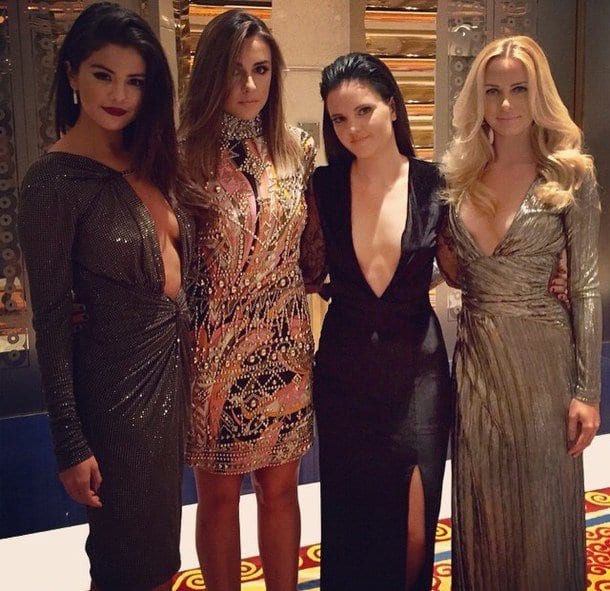 #27- Loose and Flowy Fabrics
For the most part of the year, the temperature in Dubai is pretty hot. So wearing flowy and loose fabrics will really help you stay comfortable. And sunscreen is a must of course.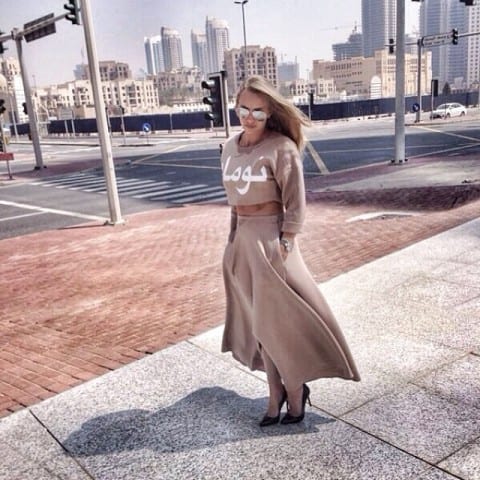 #26- Flashy Handbags and Shoes
Did you know that the world's largest shoe store is in Dubai? In all malls of Dubai, you can find shoes and bags of the best brands. So the Dubai street style obviously includes these handbags and shoes of the classiest style. If you don't feel like spending too much on this stuff, then you can find amazing deals and replicas of these handbags in Dubai's souk markets.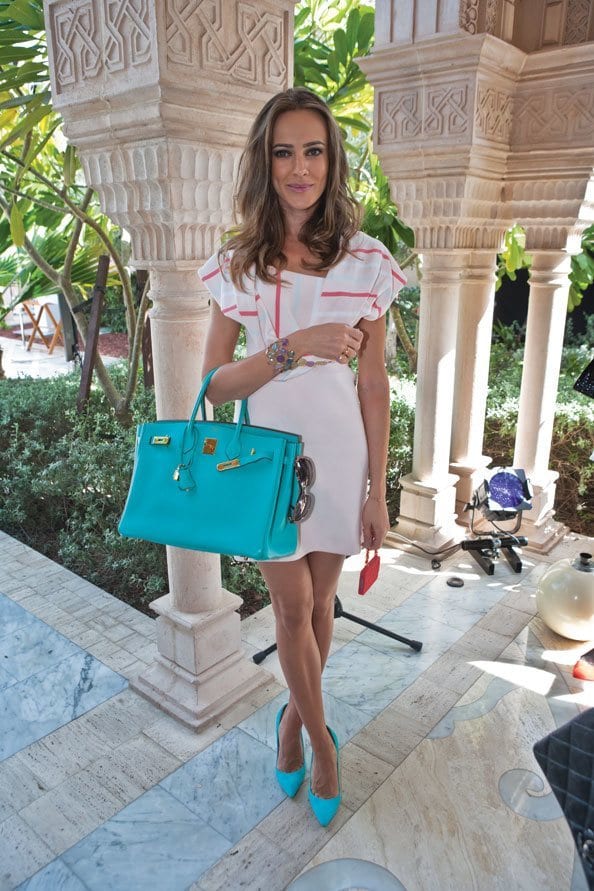 #25- Dubai Hijab Style
Hijabs are not just a great way of enjoying Dubai's local customs but they are also going to keep you comfortable while protecting you from the scorching heat. All you need to do is choose the right fabric and style of hijab for a fun day out. Have a look at 30 Cute Hijab Styles For University Girls; Hijab Fashion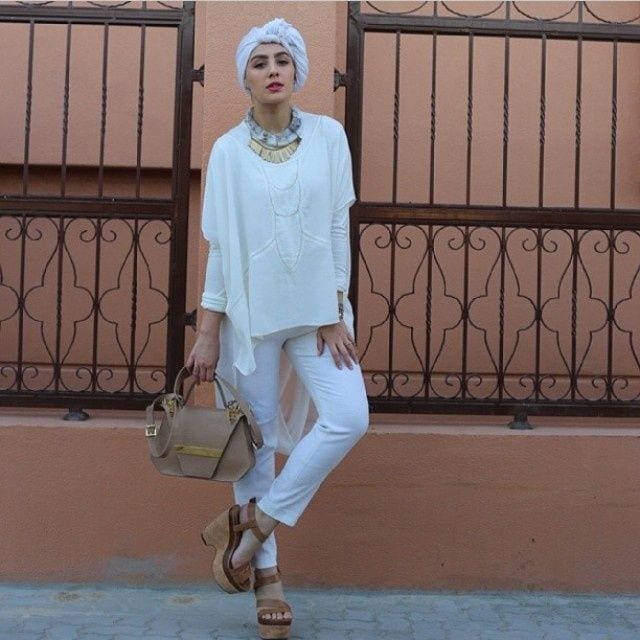 For some amazing ideas, check out [highlight]Summer hijab style tips – 20 summer outfits to wear with hijab[/highlight]
#24 – Dubai Sports Girl Style
If you want to pull off this look then you need to wear neon and bold colors. For example, you can go with the bright yellow shirt and pair it with gray tight shorts. For a bag, you can wear a bright yellow bag as well. If you feel like the shirt is too revealing then go for a gray striped jacket on top of the shirt for a little more coverage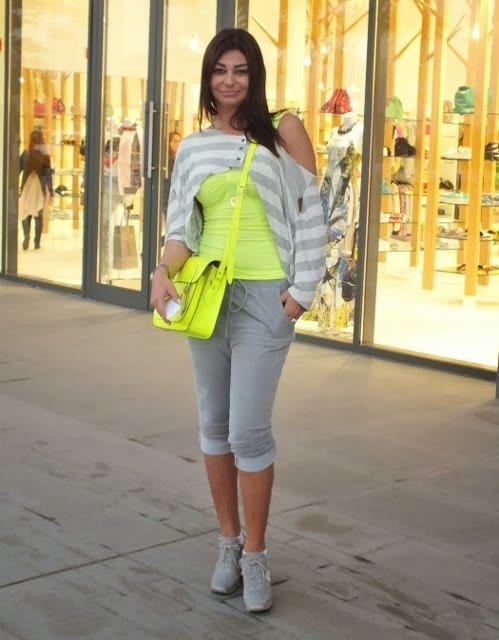 #23- Formal and Classy Outfit
Classy outfits always win the hearts. This outfit idea can be worn to work or to a day out with friends. For this look go for formal cheetah printed palazzo pants or normal sweat pants. Pair this cool looking cheetah print trousers with a plain white button top and tuck it inside the trousers to give a more formal look. This outfit idea is not the only for formal occasions but also for casual occasions. For accessories, you should keep it cool and go for nude colored accessories.