Cute outfits for concert – Confused about what to wear to a concert? It's not unusual because attending a musical event is not just about grooving to your favorite tunes. Its also about hanging out with your friends, making new friends and having fun. Lots of pictures and selfies get taken during such events.
This is why it is important for you to look your best. Different fashion ideas and styles are popular for concert attending attire but it also majorly depends on what kind of music you are into, so accordingly your dress will be defined, hip hop, jazz, country, etc.  You can do this by wearing swaggy clothes to a concert, and dressing fantastic. Bright neon shades, cool pastels, funky sporty looks – they all look good if worn properly. Go through our list to find a style that suits you. Just remember that start with shoes when preparing to attend a concert; prefer heels for a jazz concert, flats for rock concerts, sneakers and boots are a little conservative but comfortable. And remember  – rock on!
Ideas How to Dress up for Concert
#1. Girly and Feminine Style for Teenagers
If you are in your teens or twenties, then go for pale pastel shades and pair them with classical accessories. This looks sweet, sophisticated and elegant. But only for a jazz concert as that usually calls for a dressy attire. You can wear short formal dresses or LBD to that concert. But this spaghetti stripped blue shirt looks perfect with white skinnies and wedges which will provide you comfort and a smart look. White skinny jeans, a pale blue vest and brown chunky wedges will be perfect for a summertime concert.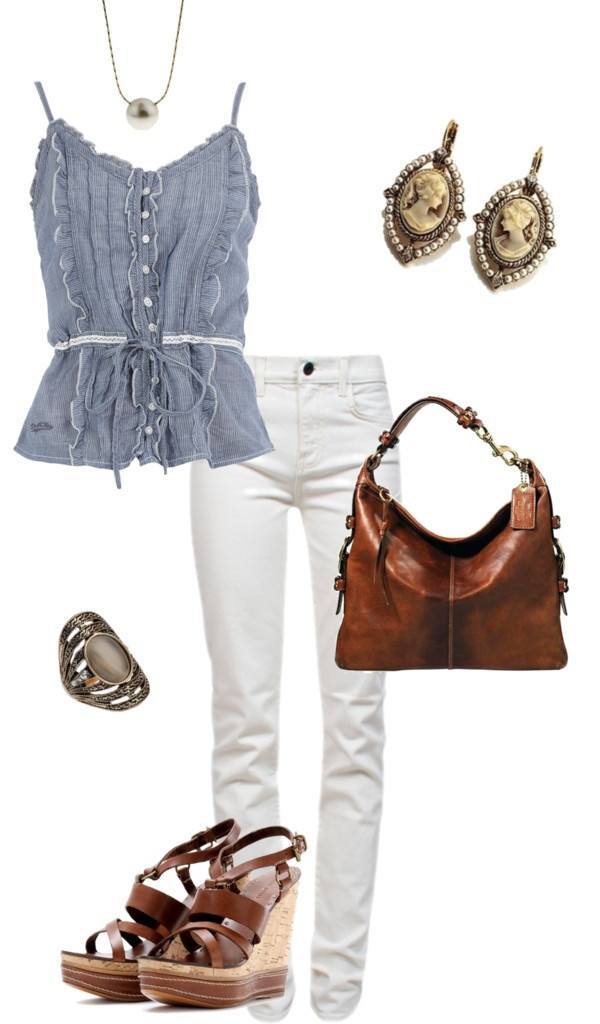 via
#2. Sporty and Western Look
Country music is the Southern music in the USA, encompassing the sense of that beautiful region of cowboys and folk music which has been incorporated in the songs. So when attending a country music concert this plaid shirt, cowboy self-patterned shoes and a cowboy belt are all you need to look the part. Just add a fedora hat or a baseball cap. If you want to dress up according to Texas, cowboy style then wear a checked shirt and embroidered bootleg jeans. For a sporty look, pair these with a basketball cap, buckled belt and long cowboy boots. Yeehaw!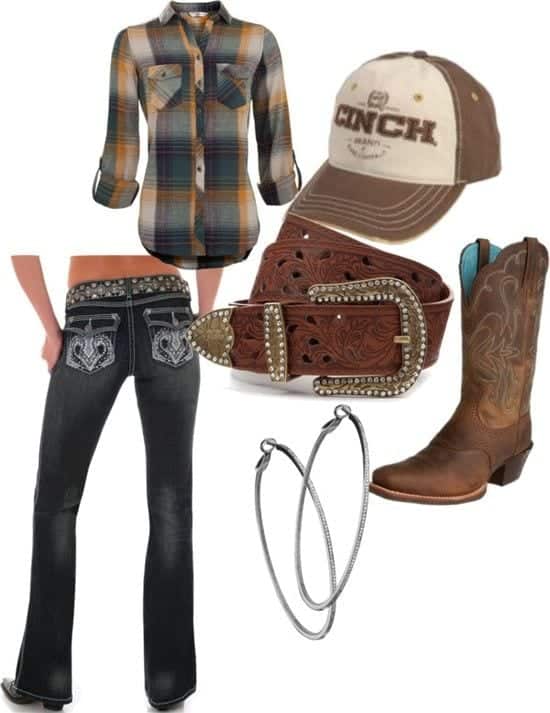 #3. Summer Concert outfit
Mostly concerts are held either in spring and summer season as people like to go on holidays so if the heat is bothering you, dress light. This means wearing a sleeveless black vest, which can be covered with a shirt during the night-time or evening. You can either wear a jacket or a blazer over it to give a decent yet modern look and mix match it with bell bottom jeans and boots. If you have combined it with a shirt or a blazer you can also wear high-heeled pumps.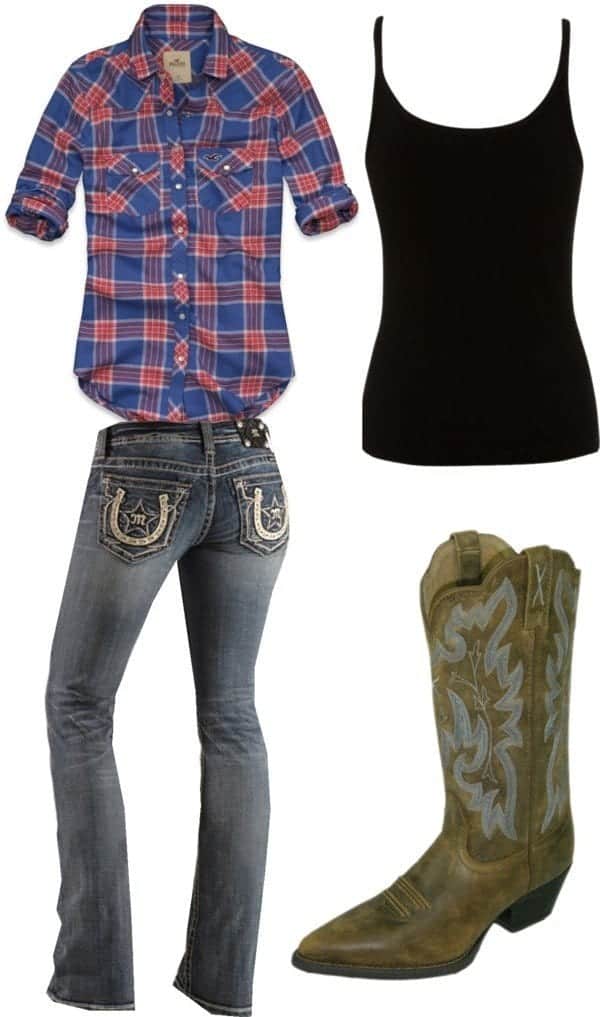 via
#4. Preppy and Posh Style
For a sophisticated and classic look, wear a bright red vest and pair it with a black miniskirt. Aviators and ankle boots help finish this look off perfectly. Sunglasses look great at any day-time concert, You can also see top 10 Women glasses brands to make out best choice for you.This cute hairstyle for concert is complementing entire look.

#5. Perfect Wear for Country Concert
In case you are attending an event during the daytime, keep it casual. This means a plain black t-shirt, ripped jeans and a shirt tied around your waist. Open-toed boots look really stylish this season.These are perfect shoes for concerts and music events and are complementing the jeans that you have put on.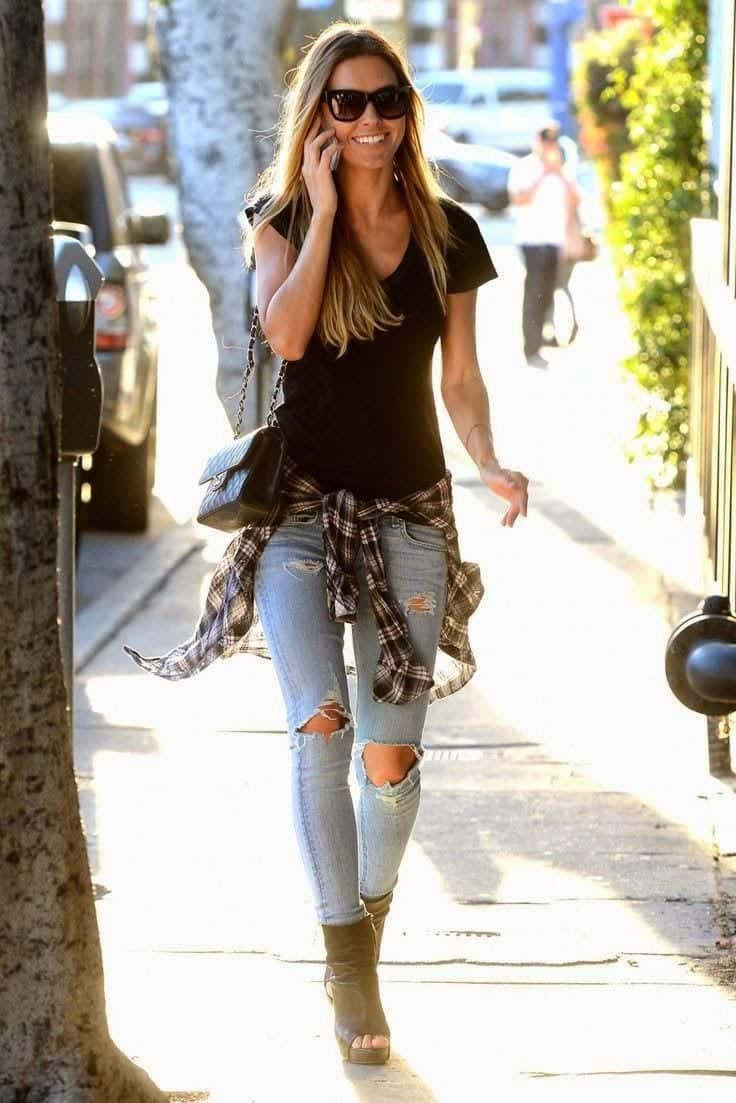 via
#6. Flat Out Fabulous
In the mood to dance all night? Frocks and shift dresses or body cons are the best way to dress up then. Wear a bright, funky yellow dress with high but comfortable heels and 1970s white-rimmed sunglasses. Matching hot pink lipstick will help make you stand out.Accessorize with dangling earrings.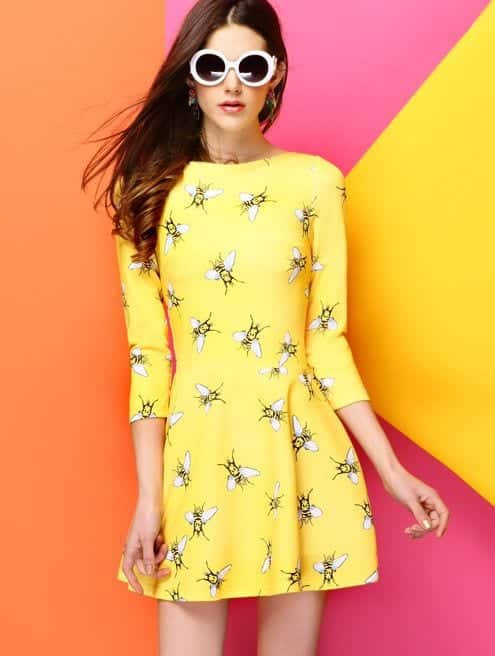 #7. Daring and Retro Funk
If you are attending a hippie concert, then keep it funky and retro. Find a cool printed, preferably digital art, top and pair it with oversized sunglasses for a daring chic look. But please remember to keep everything else really simple as the dress is a little high on the prints so you need to let the dress do the talking.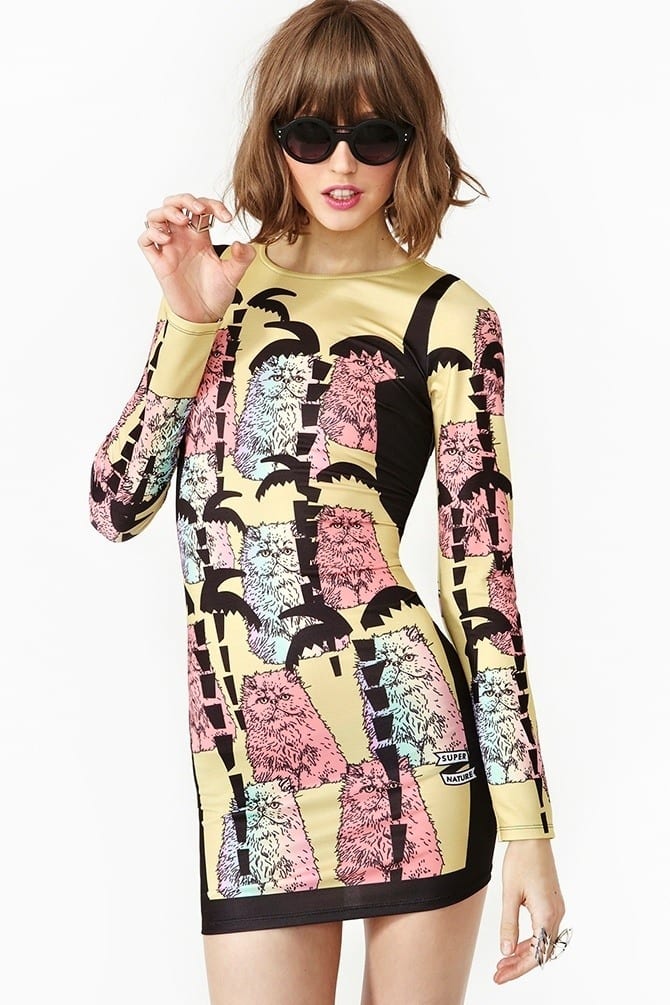 #8. Rock Concert Style
Events with rock bands tend to get sweaty and last long but with that they also make people come out in quite fashionable dresses.So to keep the trend alive wear a skimpy outfit that allows you to remain cool. The perfect color is a white, chiffon dress with slinky heels for sophisticated glamor.

#9. Skirts
Once again, perfect for summer concert outfits. Skirts have made a major come back in all forms. If you are not comfortable in short dresses, yet want a modern and chic look always prefer a skirt. This mid-length net skirt is perfectly combined with an off the shoulder blouse. Lace up ballet flats will look stylish and will be comfortable also.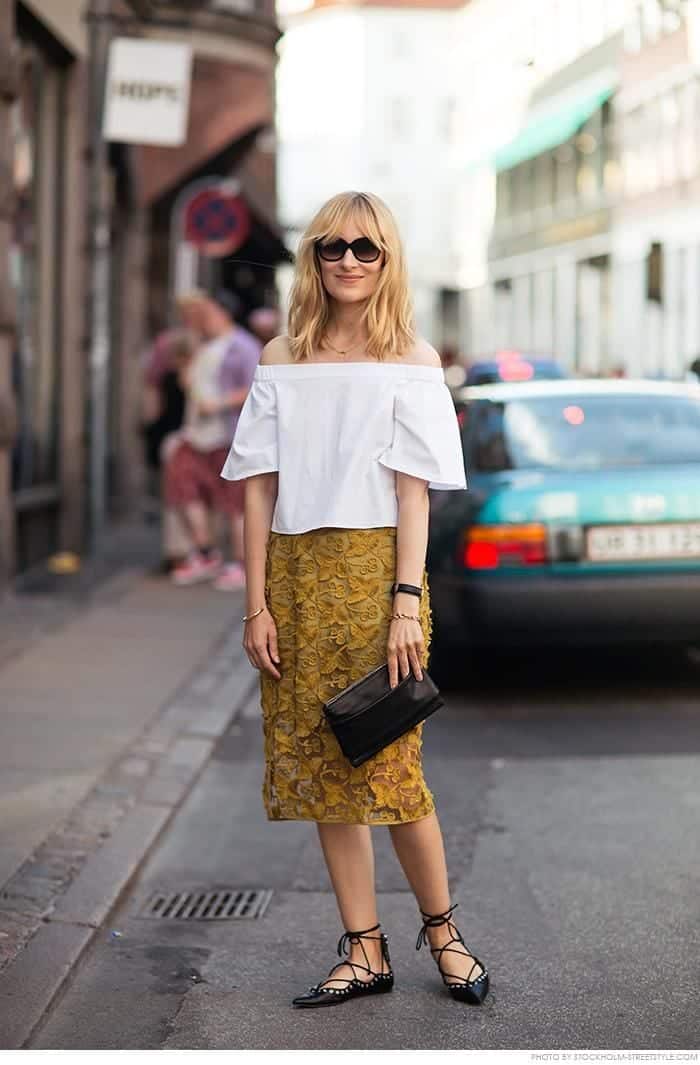 via
#10. Perfect Outfit for Hip Hop Concert
Sporty look is decidedly kept for teenage girls attending R 'n' B concerts. Hip hop culture promotes informal style and this long sporty tunic is a perfect one with sneakers and socks. Accessorize with a cap and aviators with a gold watch.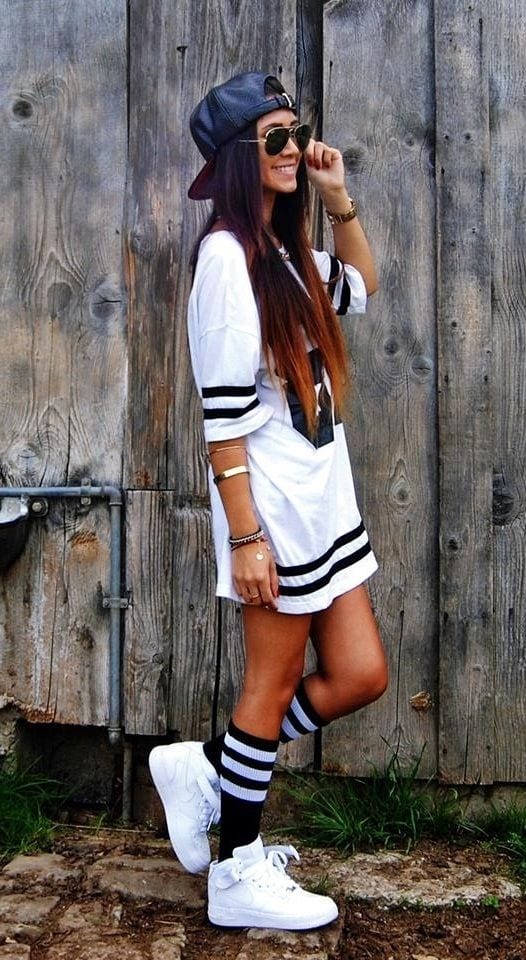 #11. Rompers
Again rock concerts or Gothic concerts will call for an all black punk outfit. Shorts and a band embossed shirt is a perfect way to go about it.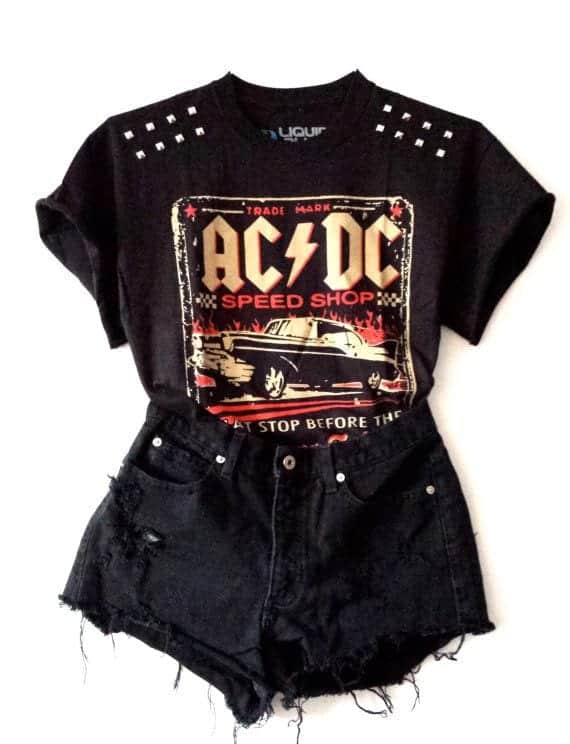 #12 Rompers with Tights – Winter Concert Outfits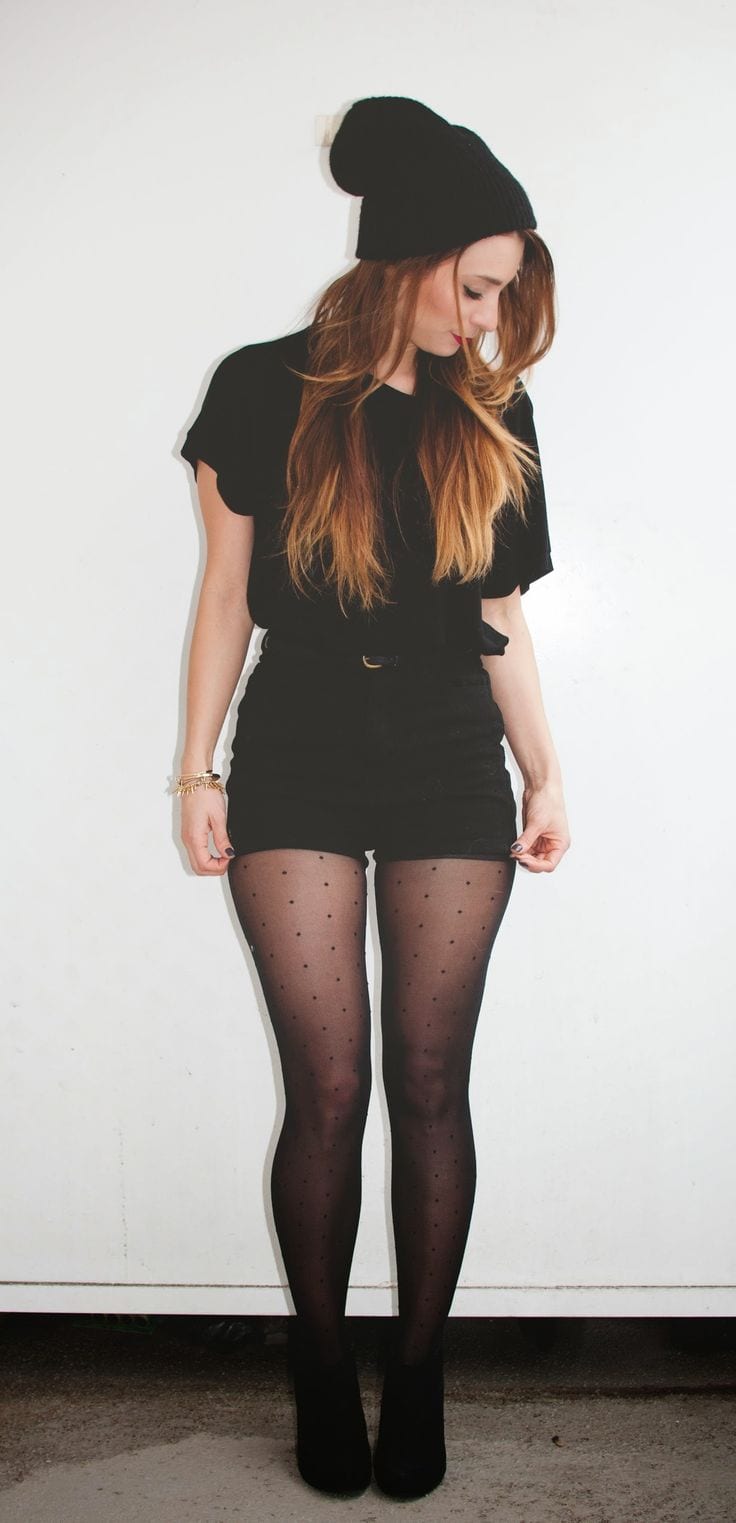 #13. Layering with Jackets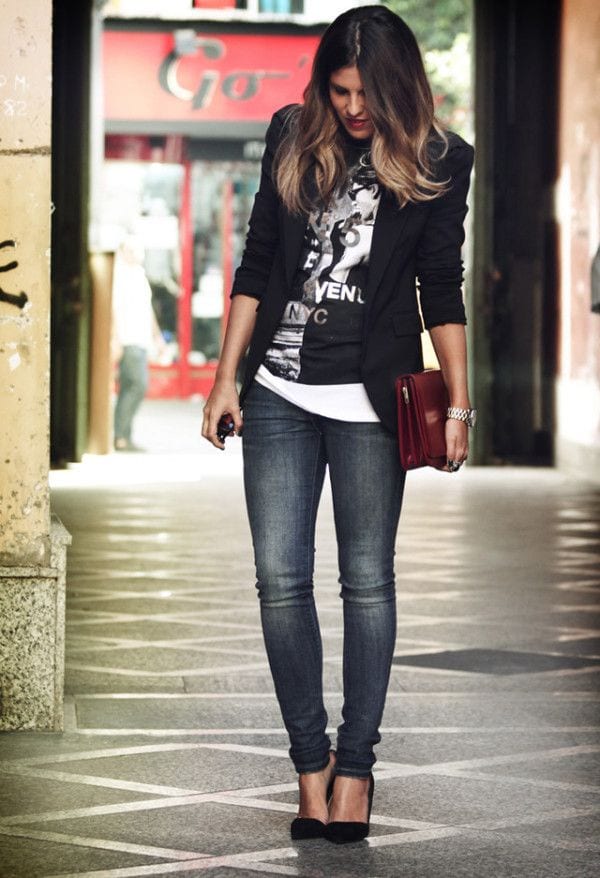 via
#14. Long Skirt- Perfect outfit for Rap Concert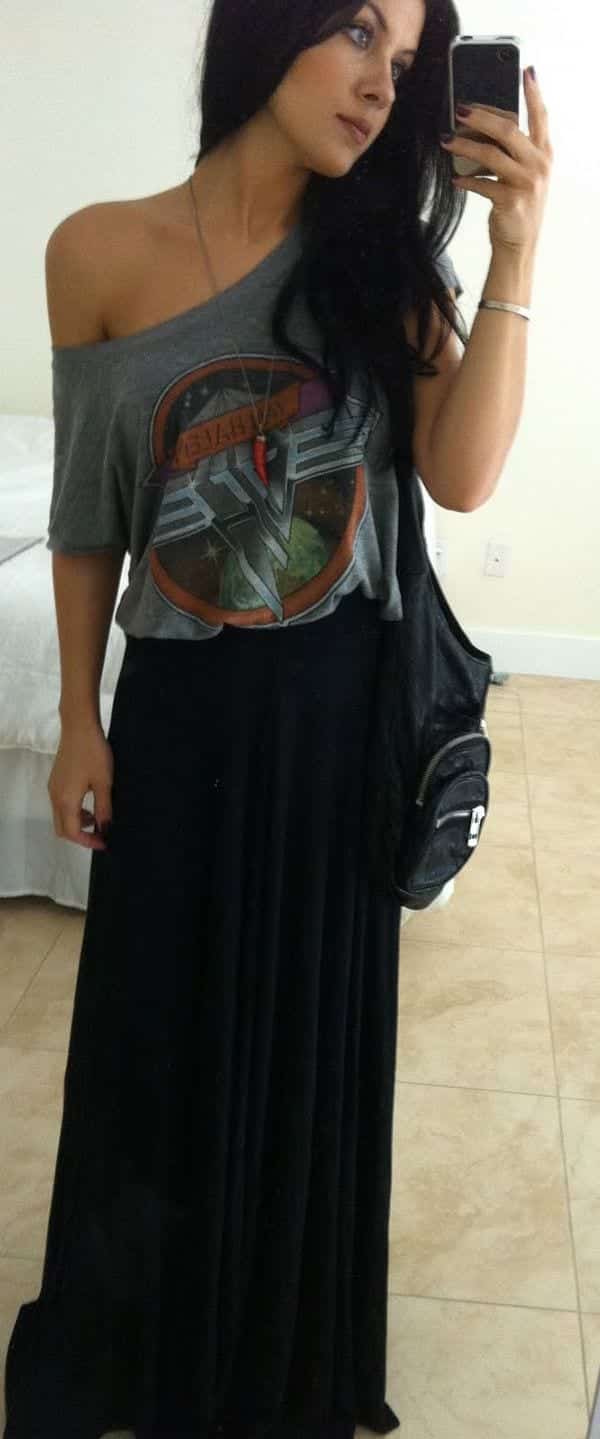 #15. Funky Style for Concert
Check in detail, [highlight]how to wear palazzo pants with different outfits. [/highlight]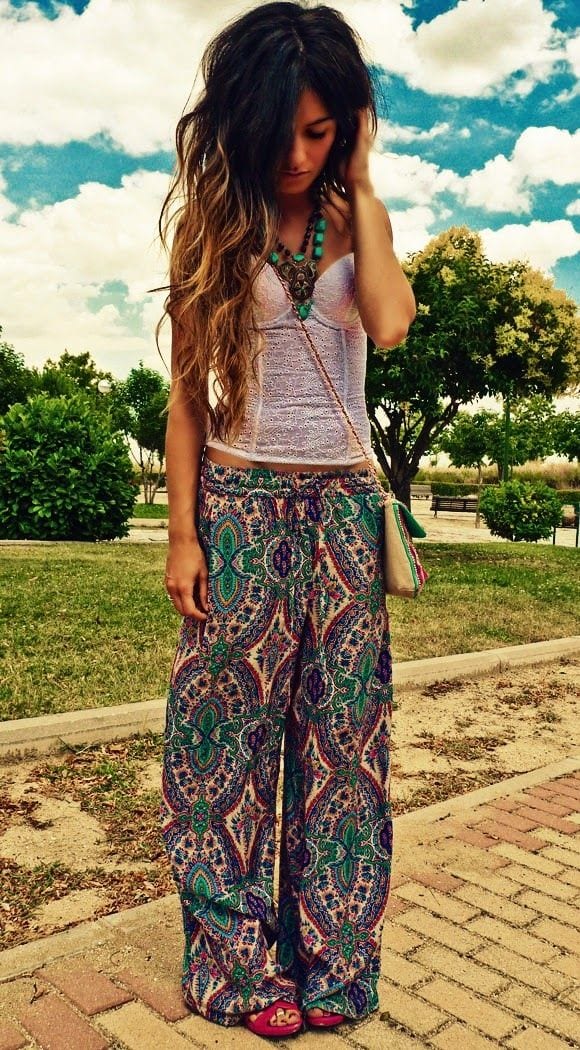 via
#16. Multicolour Scarves
Scarves look too good in any winter concert outfit. You also get many ideas how to wear scarf with different outfits for a  glamorous look at your concert. Shirt dresses with infinity scarves look very stylish.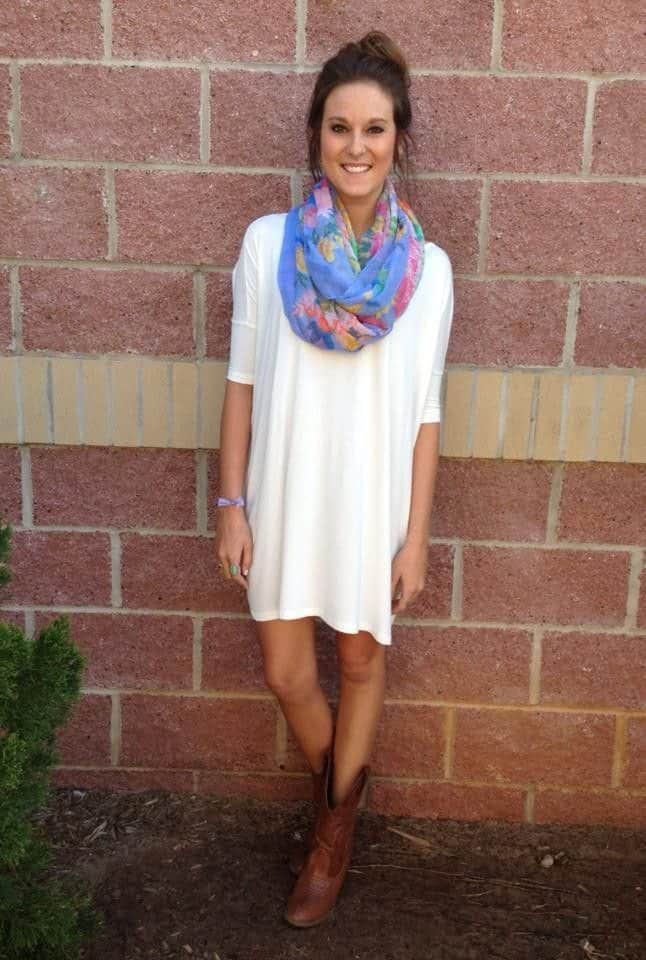 via
#17. Pastel Shades
Perfect for winter day time concerts. Mini pleated skirts with a same colored blouse and a blazer gel perfectly for the cold weather.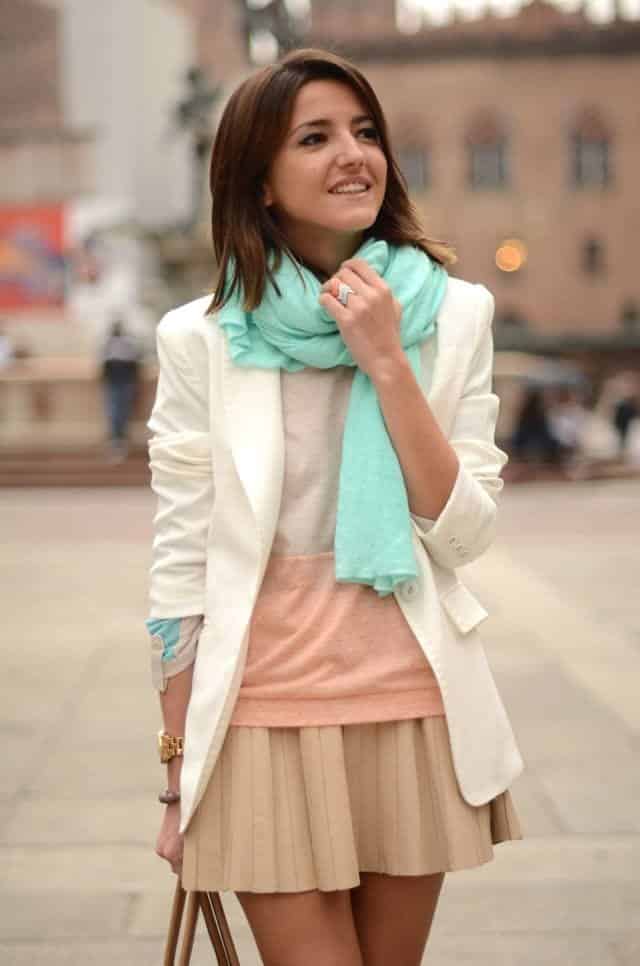 via
#18. Crop Top and Palazzo Pants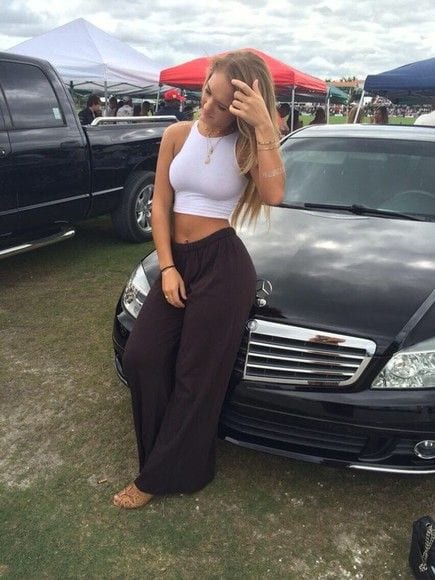 via
Save
Save