Stylish Cape Outfits: Winter and fall season bring lots of awesome staples which can give you a dramatic yet chic look. When it comes to outerwear, nothing brings more drama than a cape and it has many kinds, Poncho is also one of them. Many are afraid to pull of cape because of the Dracula look, but don't be afraid and have your own style statement. One may look fashionable and chic in a perfect cape outfit. You can nail the look to inspire everyone around you at both formal and casual events. There are lots of ways to keep yourself warm but if you want to look unique and stunning, you have to have something that will turn heads and make the people look, and that a perfect Cape can do.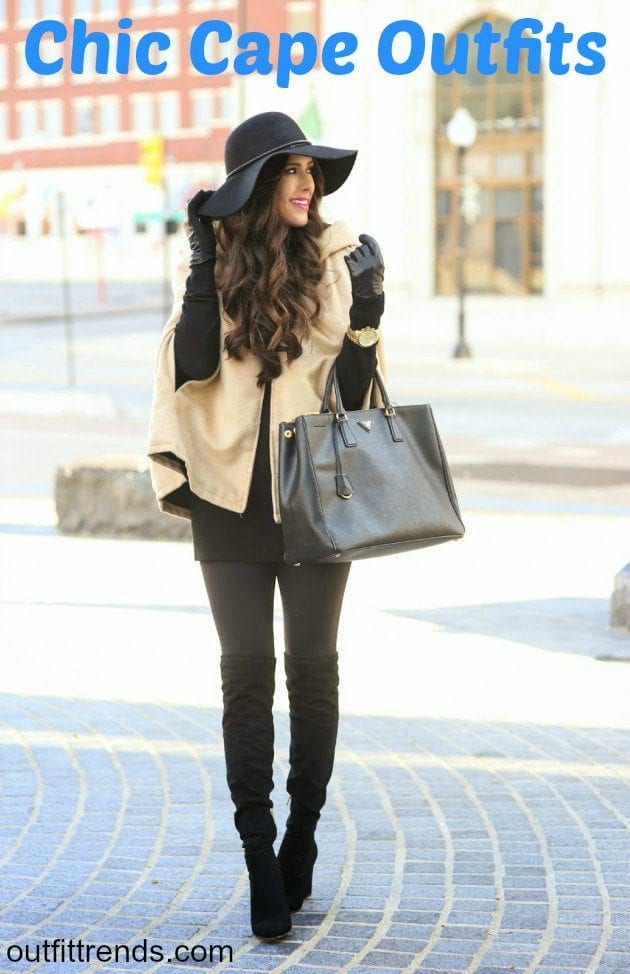 How to Wear a Cape Fashionably
Sweaters, jackets, blazers, and coats are all ordinary and every other person is wearing it. If you're looking for something that you can top off your outfit with and stand out from the crowd a Cape is all you need. It's very unique, too, but it can be a little tricky to wear if you don't know how. Here are some tips on how to wear a cape without looking like a superhero.
Balance your natural outfit showing by keeping the bottom slim and defined. Which means that your top picks include leggings, skinny jeans and straight-fit cut pants.
A cape that hits around the thigh area helps to extend your look. Cape blazers are also a fun way to incorporate a cape look.
Use a light colored or funky cape to break up an all-black outfit.
If you are an amateur, then start off by trying the trend out the safe way and that is to wear, it in a classic, neutral color.
Pair your cape with cropped leather pants and pointy-toe flats to keep it modern.
All other winter staples are ordinary and every other person is wearing it. So try to stand out in the crowd and look different.
Embellished cape is very trendy and unique. Try out these for a head turner look.
Stay cozy by draping an oversize fleece in warm neutral colors with slip-on and boyfriend jeans. Denim is a life saver and you can use them by all means.
Cape may give you a fat or bulky look, so you may add a belt on waist for keeping the shape perfect.
#25- Trendy Casual Fall Outfit
Longer, flowy styles make the perfect counterpoint to skirts, jeans or leggings, and tall boots. Accessorize your look with a hat for drama queen effect.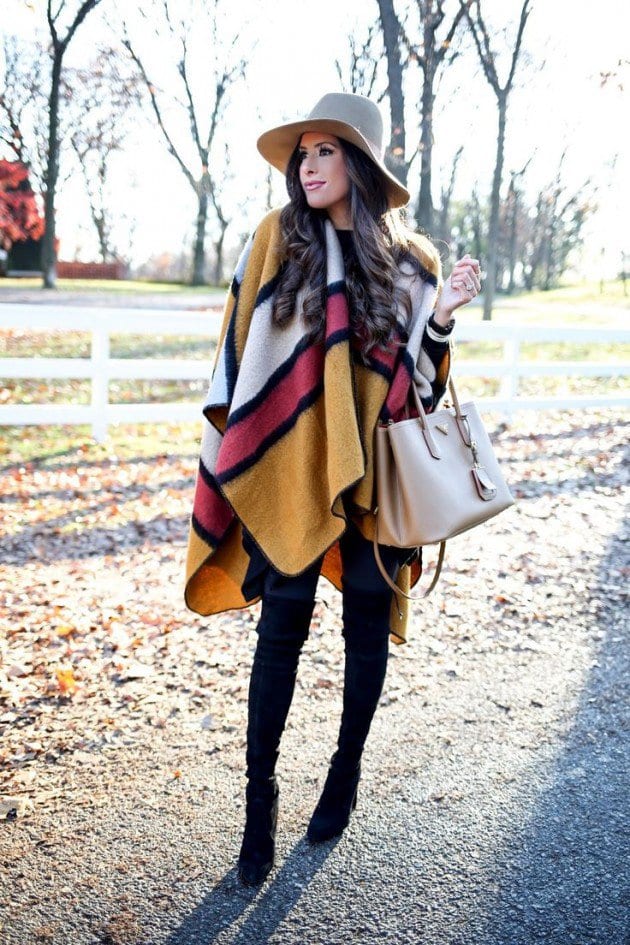 Also have a look at [highlight]Fall polyvore outfits-28 top polyvore combinations for Fall[/highlight]
#24- Cute College Girl Dress
Go casual for daily college, like a simple top and jeans, pair it up with a black and white print cape for a more chic look.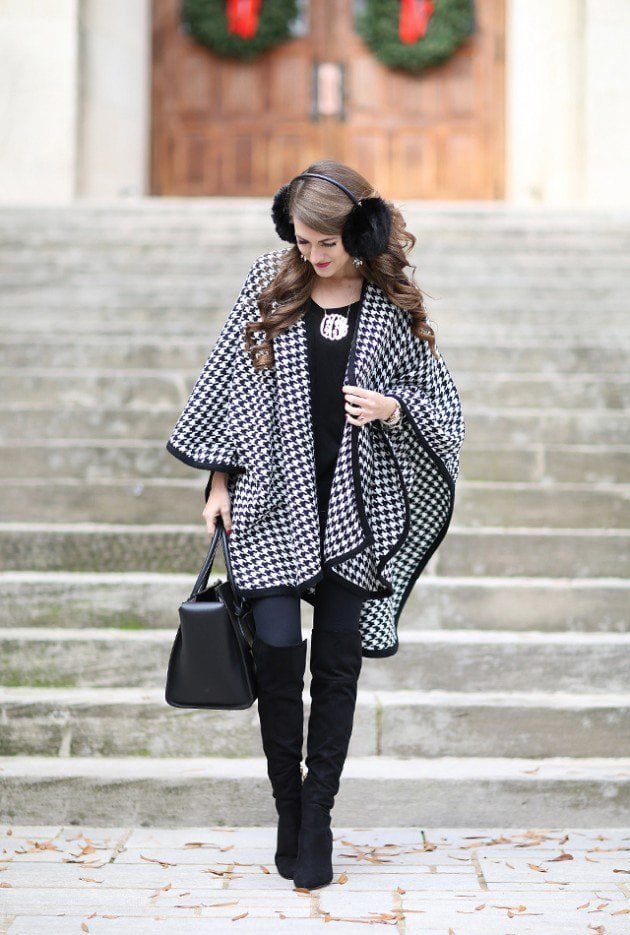 #23- Sexy Outfit for Day Activities
Yes, Cape can look sexy, and such a trendy cape gives you ease and style simultaneously.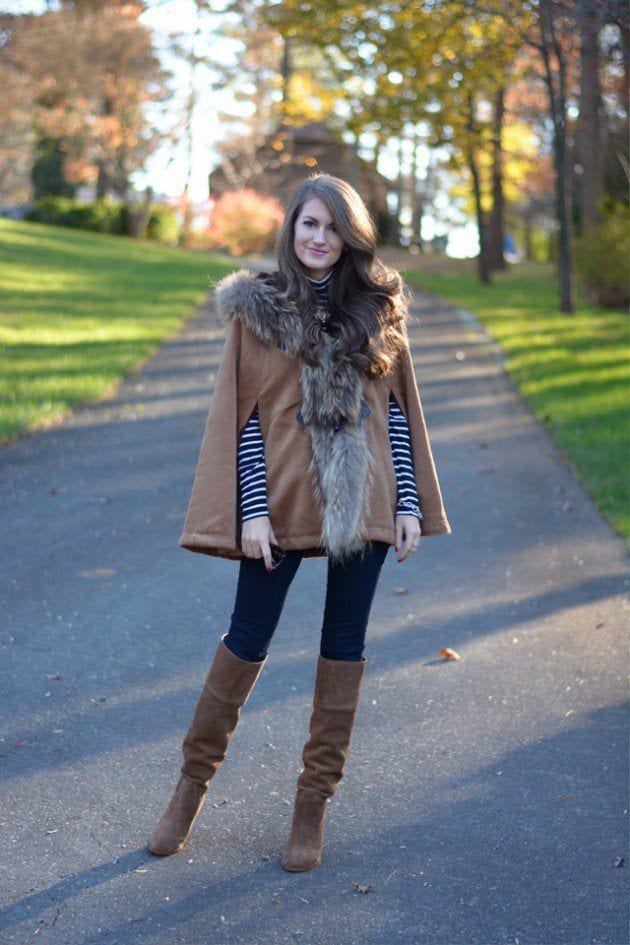 #22- Fashionable Cape Style Dress for Ladies
You may get worried about losing your waist because of the volume. Just put on a belt wide enough to stand up to all the volume and look amazing.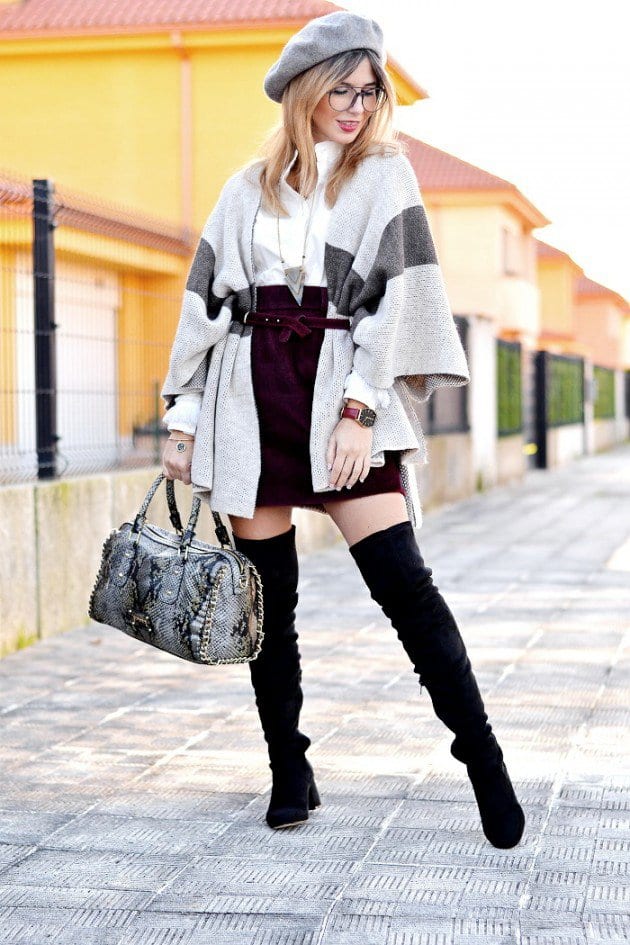 #21- Trendy Outfit for Cocktail Parties
They can be pulled off easily with jeans, and from an evening dress to a casual outfit, pair your cape rightly for a bold and dramatic look. You can't go wrong with a leather pant, black cape, high heeled booties and a crew neck sweater.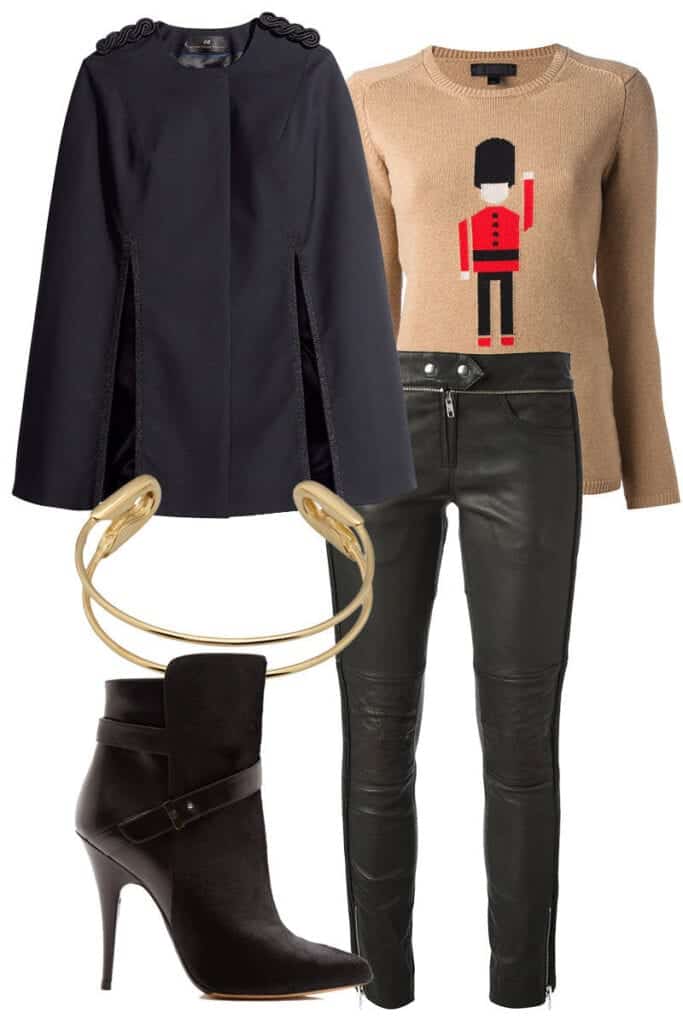 #20- Chic Outfit for Shopping
Wearing one color head to toe especially winter white, always looks chic. Add some colors in your cape to enhance your personality.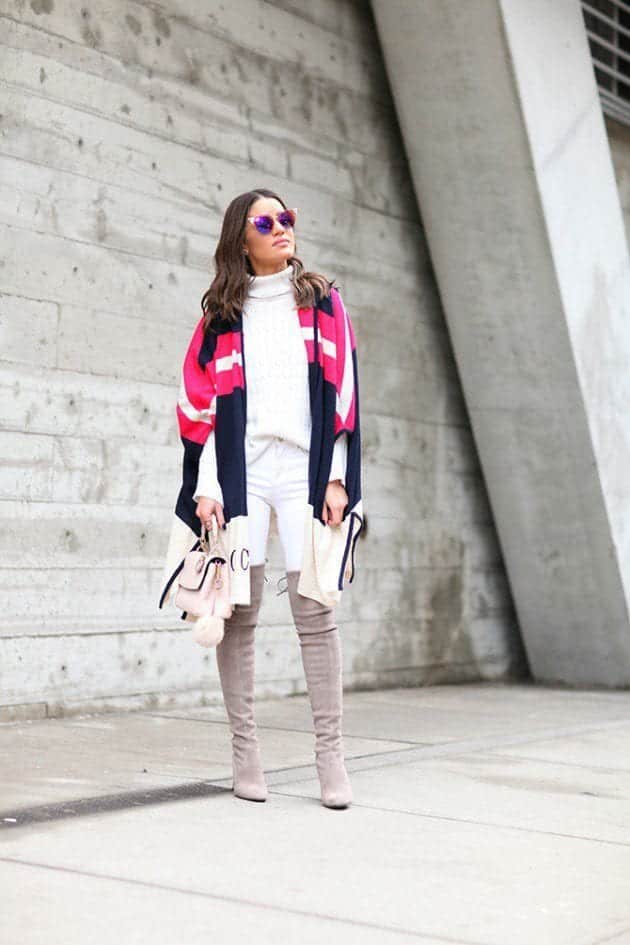 #19- Evening Diva Outfits
Who says that cape can't be worn on the red carpet? Indeed, it can be pulled off and from the net to chiffon, floor length cape can give a whole new look to your cocktail dress.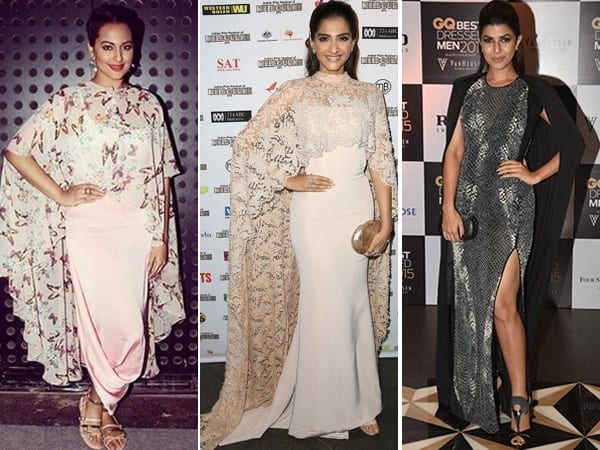 #18- Cape Outfit for Plus Size Girls
Everyone can wear cape fashionable, curvy girls should flaunt some of their skin and go for such trendy cape rather than choosing the traditional ones.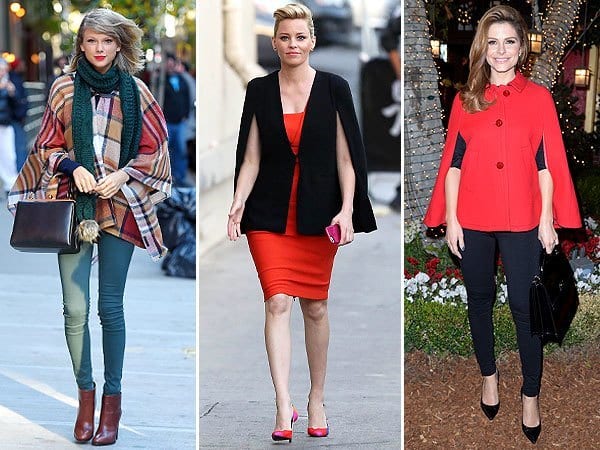 Source
Do have a look at [highlight]20 Pink outfit ideas for plus size women for a chic look[/highlight]