Shoes to wear to an interview – If you are someone who has got an interview call for your dream job, we would like to congratulate you on this achievement. But the next step is more crucial. They already know what are your skills and what have you studied, now this is the time to impress them with your attire.
Interview outfits are quite different from your everyday looks. You can not wear funky high heels or a pair of slippers unless it's an interview for a tv and production job or an advertisement agency.
For a professional corporate environment, try to go for solid color shoes with not so blingy outlook. Avoid plastic or cotton stuff in your shoes as they are meant for everyday looks.
Now that we have given you the reasons to pay special attention to your shows. Let's move on to a list of all those convenient and hassle-free shoes you can wear to an interview. Scroll down and get yourself the best of all.
Professional Interview Shoes for Women
An outfit definitely gets unnoticed if your shoes are a mess. If you are wearing a professional blazer suit but underneath, there is a flashy and untidy pair of shoes, the whole look will be ruined.
Similarly, if your footwears are all good, decent, and professional but they are uncomfortable, again you won't be able to pull off a successful interview. Your recruiters might assign you an on-the-spot presentation and comfortable attire is the key to conduct a successful presentation.
Above all, the most important part of pulling off an attire is your confidence. Wear what works for you. You might be a kitten heel or wedge person rather than stilettos. A pointed toe may work better for you rather than ankle strap heels. Just make sure, whatever you are choosing, it should be comfy, simple, and classy.
Tips And Tricks for Choosing Right Shoes
Neutral, brown, and black shoes are the best choice for an interview day. They go with all kinds of outfits and look pretty sophisticated.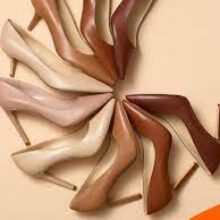 Stilettos do look good with interview outfits however, make sure they are less than 4 inches. An alternative to these heels is block heels, kitten heels, and wedges.
Flip-flop shoes and sneakers are a big no as they look very unprofessional. So make sure you don't go for any of these.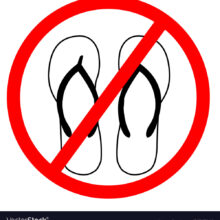 If you are not good at handling heels, go for flats. They should have a sling-back strap as backless shoes leave a bad impact. Go for suede or leather flats but avoid those in cotton and plastic.
Do not go for entirely new shoes on your interview days. Generally, your foot takes a couple of days to adjust to new shoes. Hence shoes that are old, but neat and formal are good to go.
Lastly, we recommend doing your research about the dress code of the office. If you will get dressed according to the office code, it will leave a lasting impact. They will get to know that you are a smart candidate who keeps everything in check.
20 – Black Stilletos Are Always In
Let's start off with some basic and exquisite black heels. We love the fact that black complements all types of attire. Be it in a professional setting or a casual setting, you can never go wrong with a black dress and black heels.
This pale pink ruffled top, black straight pants, and black heels will get you all the confidence you need.
Marketing agencies usually have a flexible dress code where you can juggle between casual and corporate looks, If you are going for one such interview, you are allowed to wear these open-toed sandals. Pair it up with a neutral sleeveless jumpsuit and you're good to go.
Nail paint is not a must but since the dress is a bit casual, go for it. Accessorize with a handbag and a wristwatch.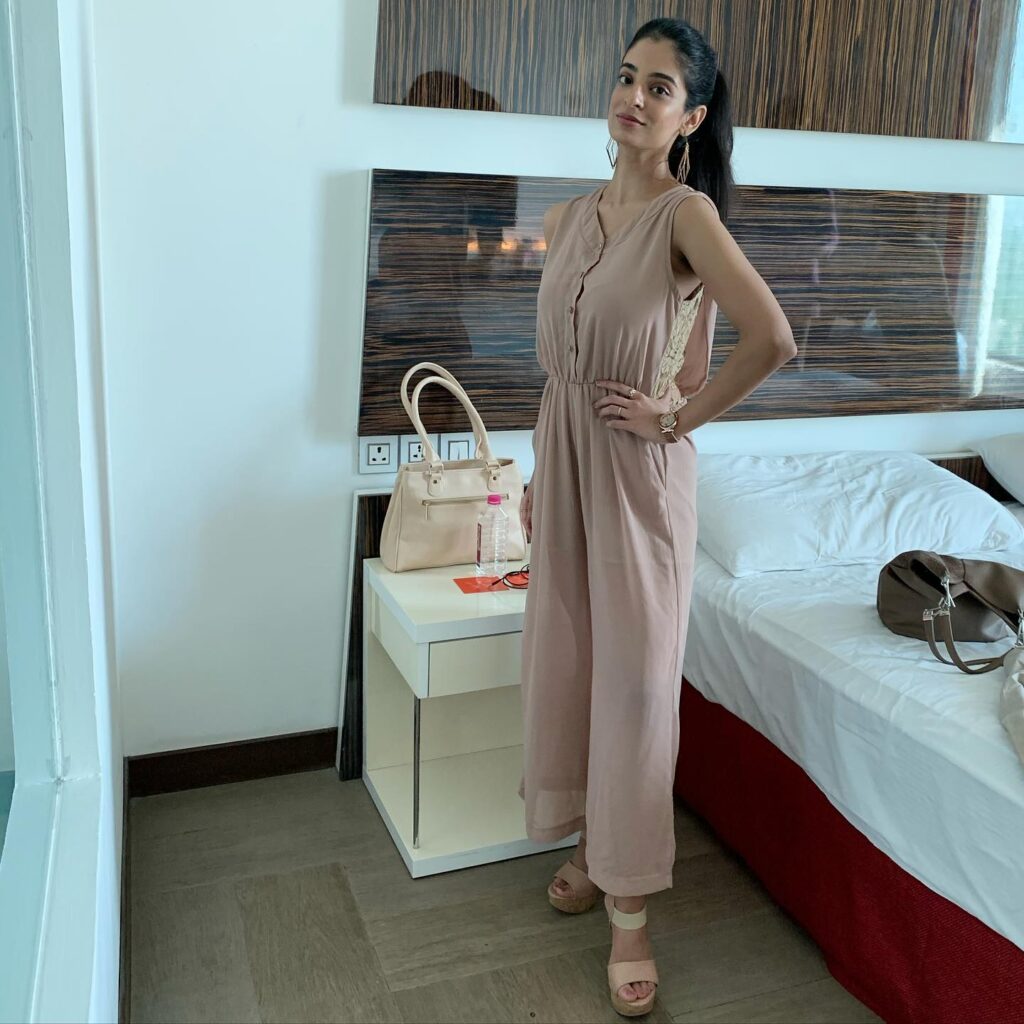 18 – Loafers For The Win
Loafers have been trending for a decade. They are comfy as hell and suitable for all kinds of professional gatherings. For our minimalist ladies, loafers are your best friends, don't miss a chance of wearing them!
Slay in this satin blouse paired with black pants and loafers. Your loafers should be in leather to get that pulled-together look. Make sure they are properly fitted. Complete the outfit with a plain belt.
17 – Peep Toe Heels For Busy Moms
When you are a mom, managing your work life and home chores is a pretty challenging task. Your head is in a constant state of thinking, organizing, and planning things. These overwhelming days coupled with a job interview can be hectic.
Worry no more as we have got you covered with these basic heels and a simple corporate outfit. Just grab a white button-down shirt and basic straight pants from the closet. Pair it up with these ivory peep-toe heels.
If you want a more comfy option, go for wedges in the same design. Avoid any nail paint or flashy eye makeup, just a natural nude lipstick is enough.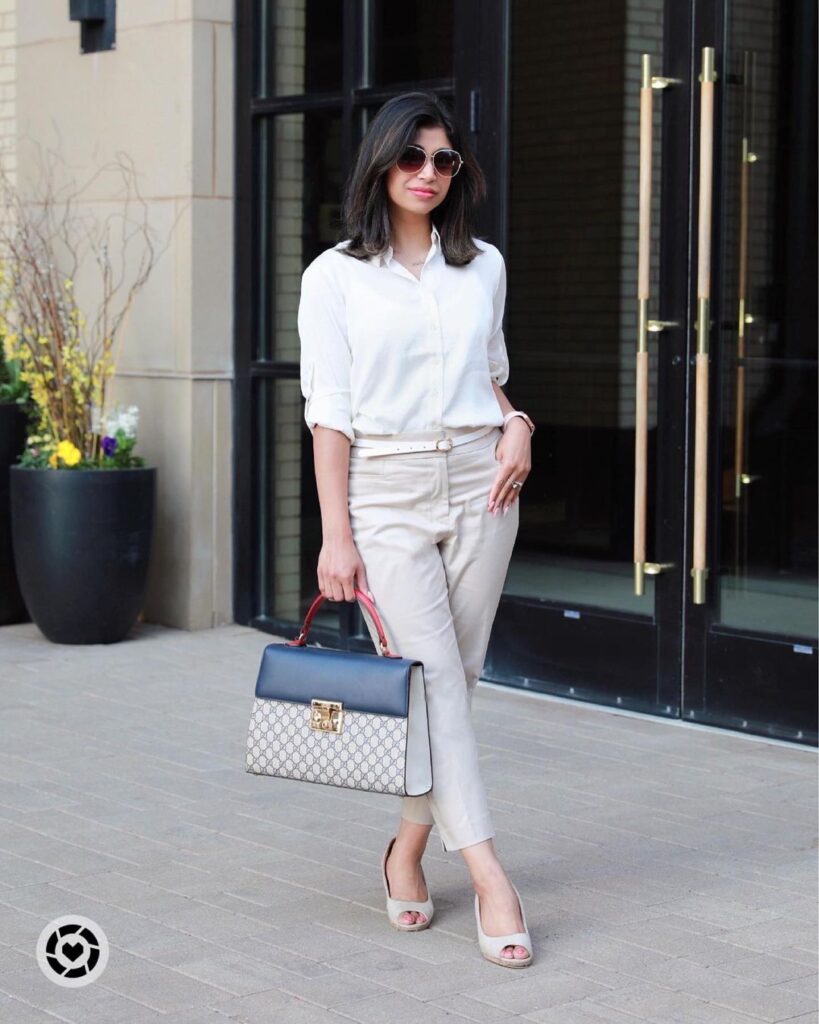 16 – What Shoes To Wear For A Fashion Magazine Interview?
Who doesn't love working in a fashion magazine, a place where you can have fun and do your work as a creative challenge? It is quite a different job and hence, you can play around with colors and cuts.
Don these gorgeous transparent heels along with a vibrant yellow blouse and white pants. You will get to show off your manicured feet in these clear heels. Take full advantage of the creative freedom and apply nude or pastel nail paint as well. Plus they are in trend as well. The recruiters will get the impression that you are keeping up with the current trends.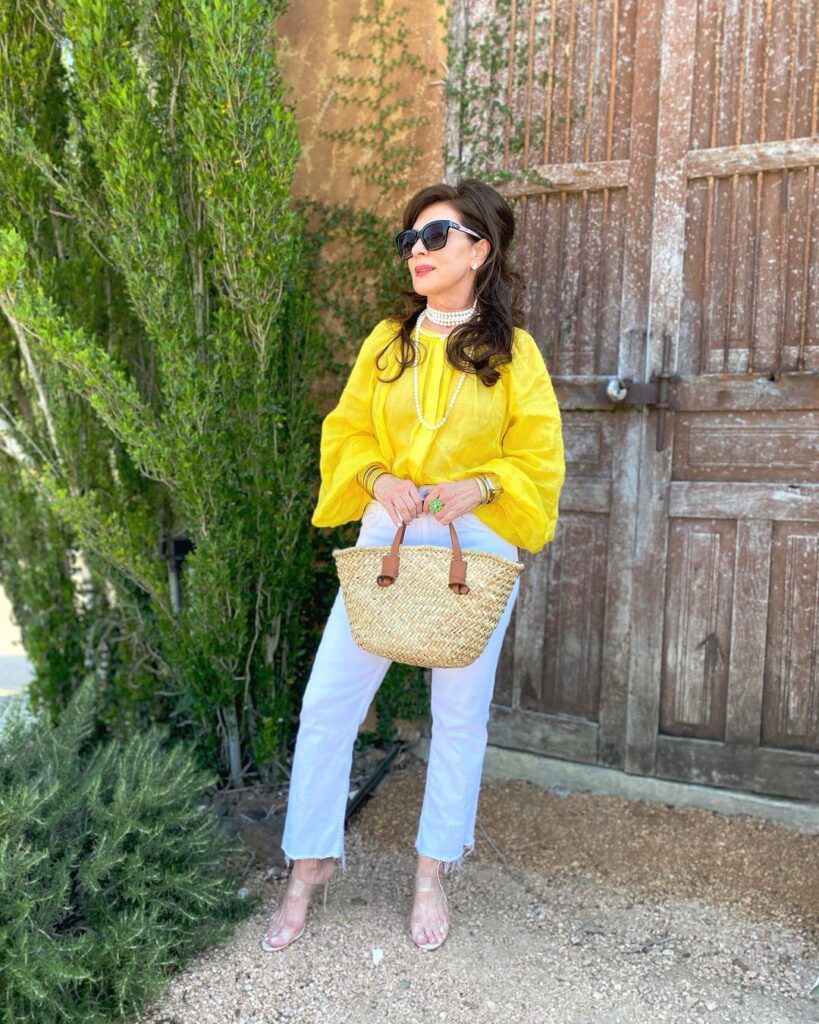 15 – Emily in Paris' Inspired Shoes
We all loved Emily in Paris and her gorgeous outfits throughout the three seasons. However, let's not forget the beautiful shoes. From floral boots to suede pumps and from leather booties to ankle strap heels, she rocked all the fits.
We found one of her pairs appropriate for a professional outfit. These nude leather boots are simple yet a statement in themselves. The aura and sheer style it exhibits is matchless. Plus it's great for a chilly day. For the outfit, you can wear a beige midi pencil skirt and a white blouse neatly tucked in. Tie your hair in a loose bun and you are done.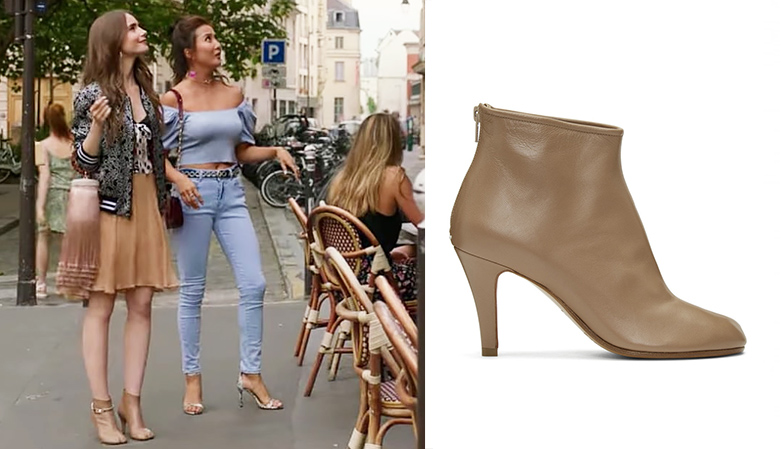 Gray is considered one of the best colors for interview outfits. This already subtle color combined with plain neutral heels just gives those charismatic and calm vibes.
Carry a small handbag or tote bag with this outfit. Go for a no-makeup look.
13 – Brown Boots
Brown boots are great at adding a pop of color to your basic black formal outfit.
This is a basic yet subtle option, we are sure you will look dapper in a combination of black and brown.
12 – Ankle Strap Flats
Here comes the savior of all our basic ladies, a pair of plain ankle strap flats. This snazzy pair of footwear in beige will go with all of your outfits. Whether you are opting for a dress, a blazer suit, or a skirt, it will add up more sophistication and class.
11 – Black Heels
The best color for dressing professionally is black heels. Especially, if you are going to appear in front of a corporate or a professional panel, it will not disappoint you. You can choose it in any form, either in block heels, stilettos, pointed-toe, or kitten heels.
Pair up your heels with this midi skirt along with a white button-down shirt. Here, in this case, a black wristwatch will look even more gorgeous and professional.
Tie your hair neatly in a loose bun or if you are going with your hair open, make sure they are combed properly. Avoid funky hair colors like burgundy or Blue.
When you are wearing black heels, we suggest going for a manicure a day before. Clean feet look more classy in black heels.
When you cross your 40s, your interests shift from stylish footwear to comfy and relaxed footwear. We totally understand that. Hence, we suggest going with plain solid-colored pumps, loafers, heels, boots, and strapped heels having a foamy sole.
Consequently, you will be relaxed throughout the whole process.
This striped sweater with white shoes and black pants is your signal to show your radiant side to the world. Moreover, we suggest swapping these specs with a slightly thin metallic frame and changing the nail paint from maroon to pastel colors.
9 – Chalsea Boots
Chelsea boots are a staple in the world of shoes. They are easy to wear and if you are not good with heels, they should be your go-to. Back in the victorian age, they were designed for riding horses. But with the passage of time, it became an everyday article to wear.
These are comfy and suitable for everyone as they have elastic on the sides. You can easily slip in them rather than struggling with zippers or laces.
Swap this pink hairband with a black hairpin or go for some other professional hairstyles. You can either tie up your hair in a bun or a braid, especially if you have long hair. Keep the makeup minimal.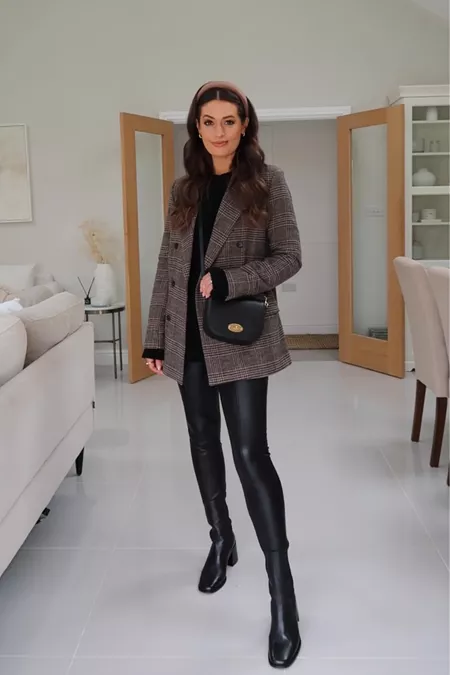 8 – Brown Long Boots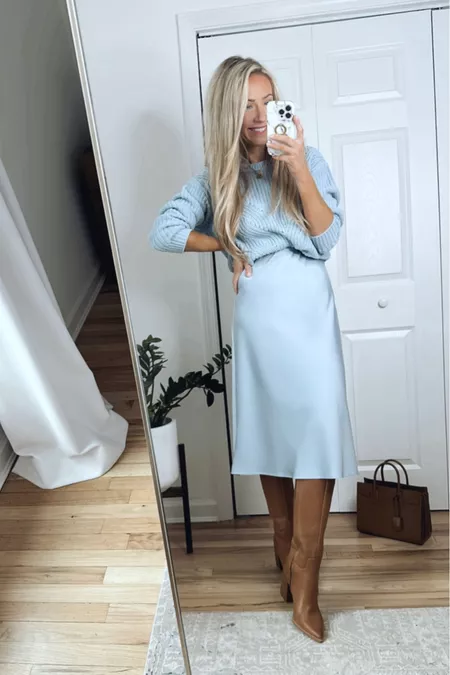 7 – Pair Your Beige Loafers With A White Outfit
Wandering about how to style your beige loafers? Pair them up with an all-white outfit featuring a white top and white pants. Break the monotone with a blazer and your loafers. That's it, your simple and effortless attire is ready.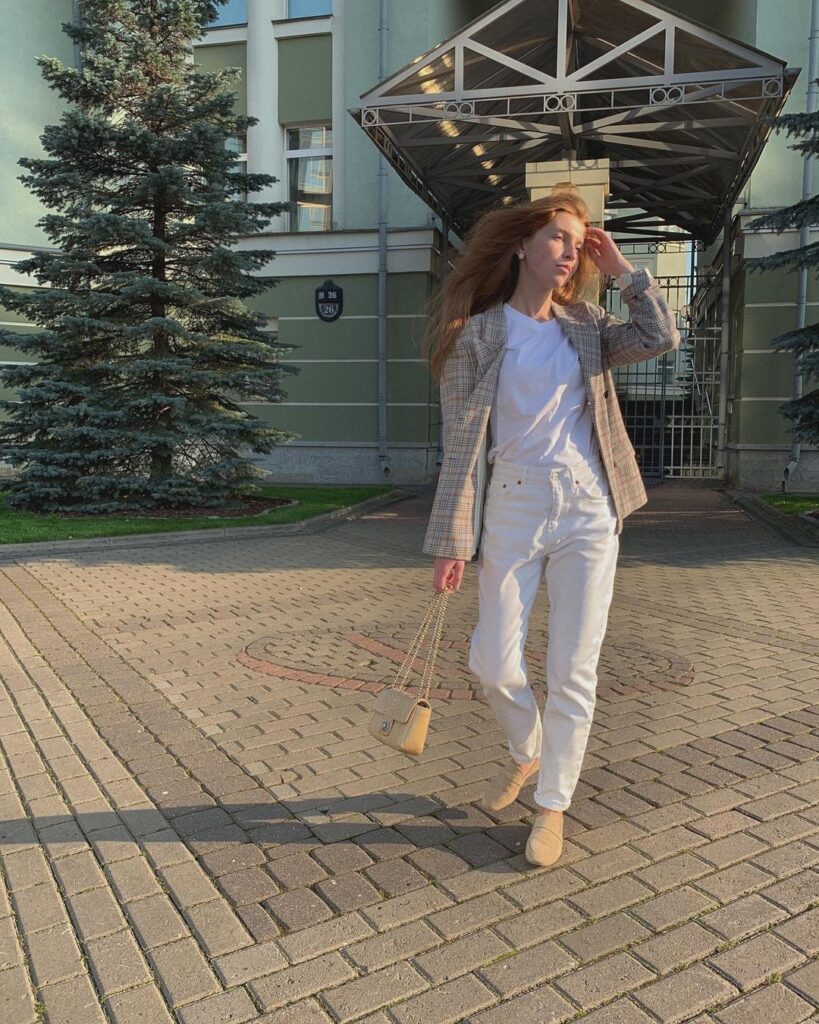 6 – Black Long Boots
Sweater vests have been making a wave this year. They are the right balance between casual and formal, but still make a great addition to plus-size professional outfits.
We do understand that professional outfits should be quite modest. So go for these long knee-length black boots with this vest. You can also wear leather leggings and black pointed-toe heels with this attire.
5 – How to Slay in Pointed Toe Heels And Hijab?
If you are a hijabi and wondering how to dress up for your interview, just hold on. You have unlimited options to choose from. Mix and match your outfits and shoes.
Basic and dark pointed-toe heels are a great match for you. You can match your hijab with your heels and you can get that pulled-together look.
If going for an all-black outfit, a little pop of color in shoes won't cost much. You can wear red, olive green, and white heels with this specific monochromatic outfit.
No need to go over the top with makeup. Just a peachy or pink blush and a natural lip color are sufficient.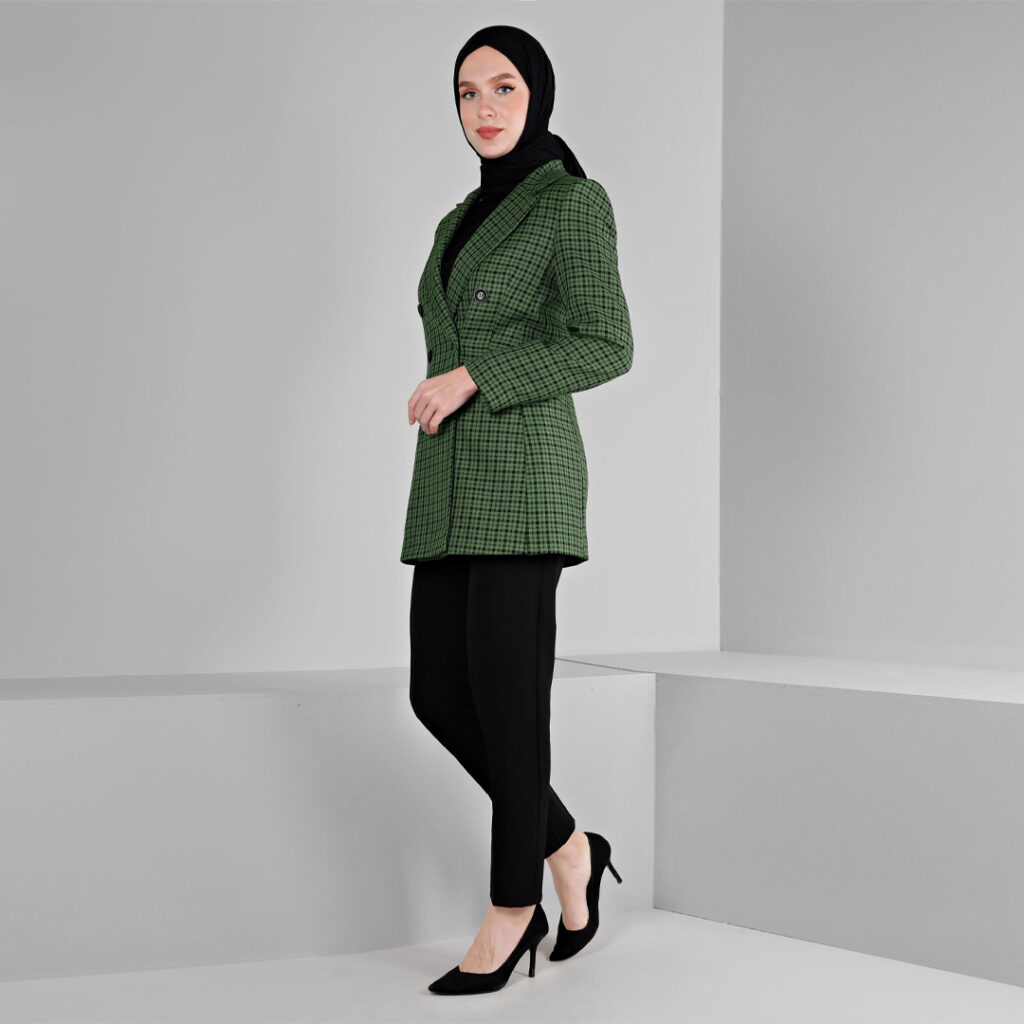 4 – Ankle Strap Stilletos
Long and mid-length knit dresses are a great pick for chilly weather.
Dress it up by pairing it with a checkered blazer. Lastly, complete the look with these snazzy black ankle strap stilettos.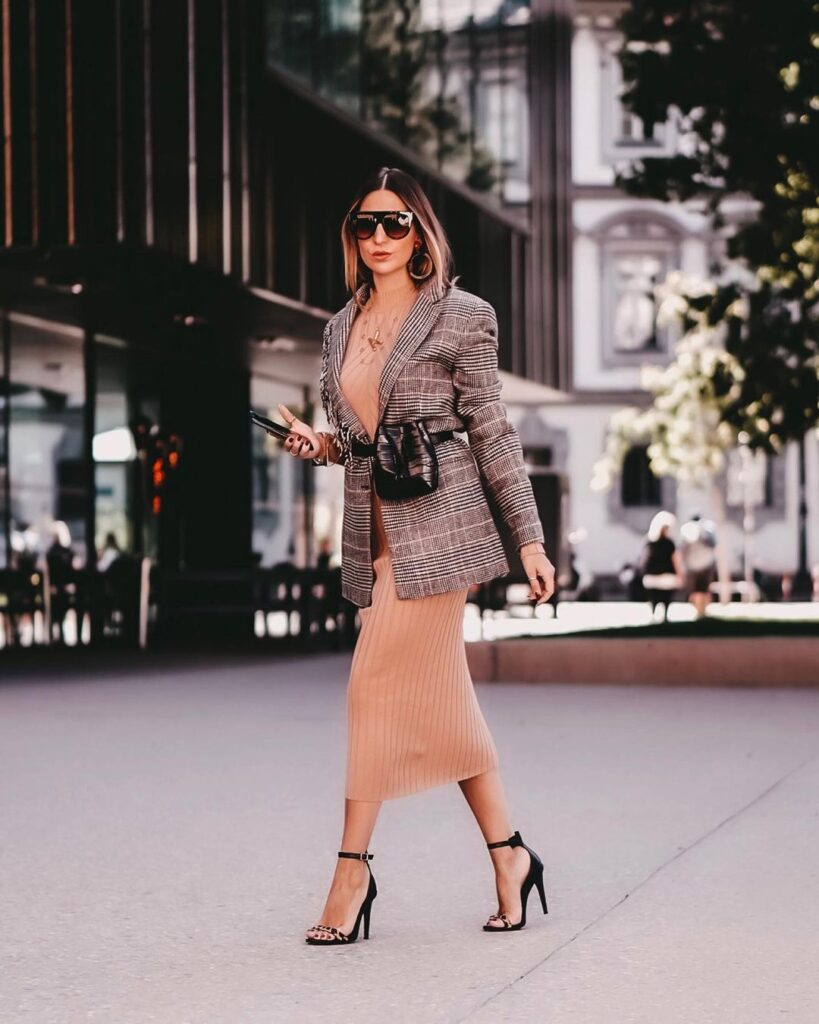 3 – Brown Pointed Toe Heels
How about some brownie goodness? Apart from all the grays, pastels, and blacks, we have got our eyes on these brown pointed-toe heels.
This rich color will surely leave a lasting and pleasant impression on your recruiters. Go for a brown mid-length sweater dress along with this cream-colored coat.
Apply nude brownish lipstick and a bit of mascara. That's all, your flawless look is ready.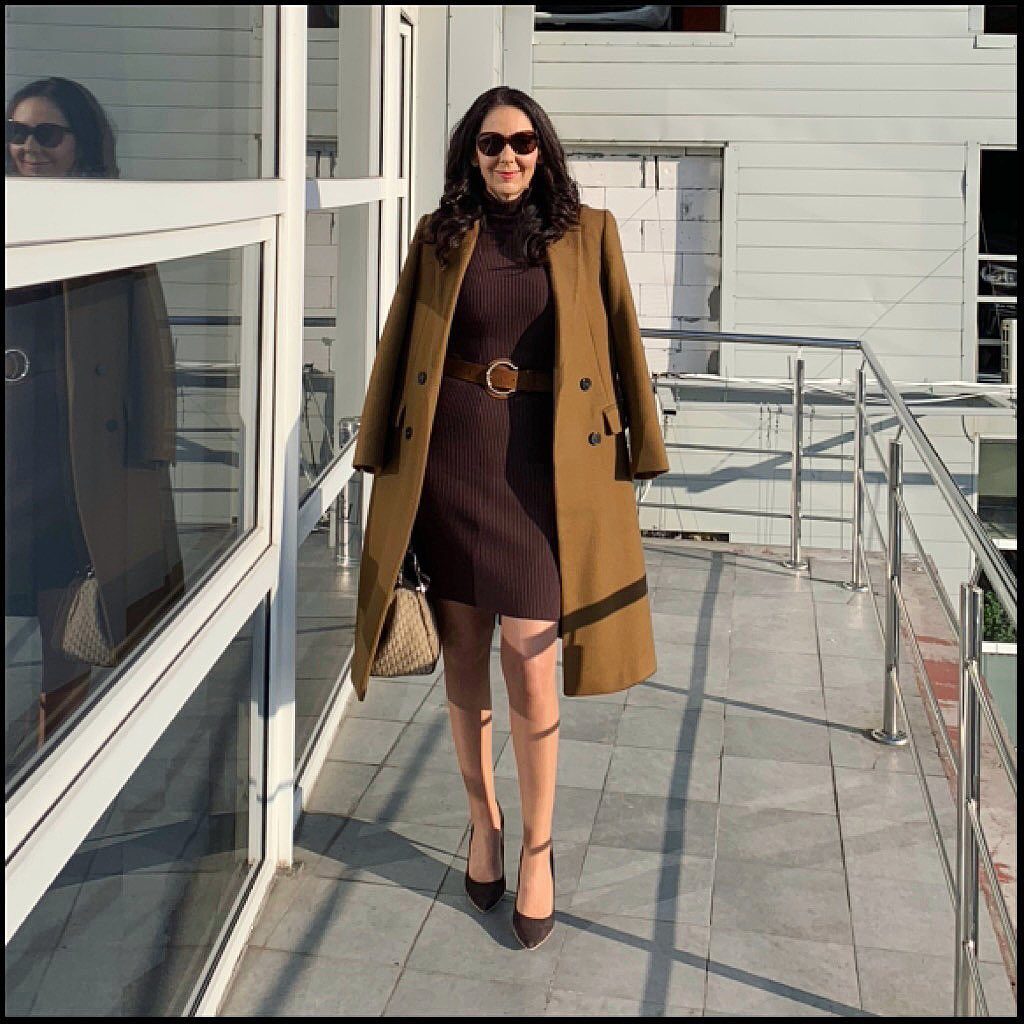 2 – Vintage Sandals
As we mentioned earlier, flats are the best when you don't feel like wearing heels. Just make sure they are neither too plain nor too flashy. Make a statement while maintaining the formal approach.
These vintage sandals are exactly what you need to spice up your outfit. They come with an ankle strap. The front part of these sandals is braided giving it a unique look.
Go for an all-neutral outfit with this attire featuring a midi skirt, a plain white top, and a blazer.
1 – What to Wear For a Sports Presenter Interview?
For all those girls, who are aspiring to be sports presenters, this outfit is the key to unlocking your dream job.
Usually, laced boots aren't for a professional-looking environment but since this is an interview related to sports, you are allowed to wear these laced boots.
We are done with the ideas. Now it's your turn to pick a look, recreate it, and outshine everyone around you. If you will get dressed for it, you will definitely get it.
FAQs
Q. Is it okay to wear funky boots to interview?
Ans. Shoes form an integral part of your attire. If your shoes are messy, too bright, or over the top, your recruiters might feel uneasy. It also shows your personal style and demeanor. If you would attend the interview casually, wearing some funky sneakers, your recruiters might regard you as an unfit candidate. So dress up wisely and professionally.
Q. Where to get the best quality of shoes for the interview
Ans. If you want to get multiple options, Walmart and Amazon should be your go-to websites. But if you want to get from some specific brand, check out Aldo, Asos, Valentino, Gucci, Jimmi choo, and Charles & Keith.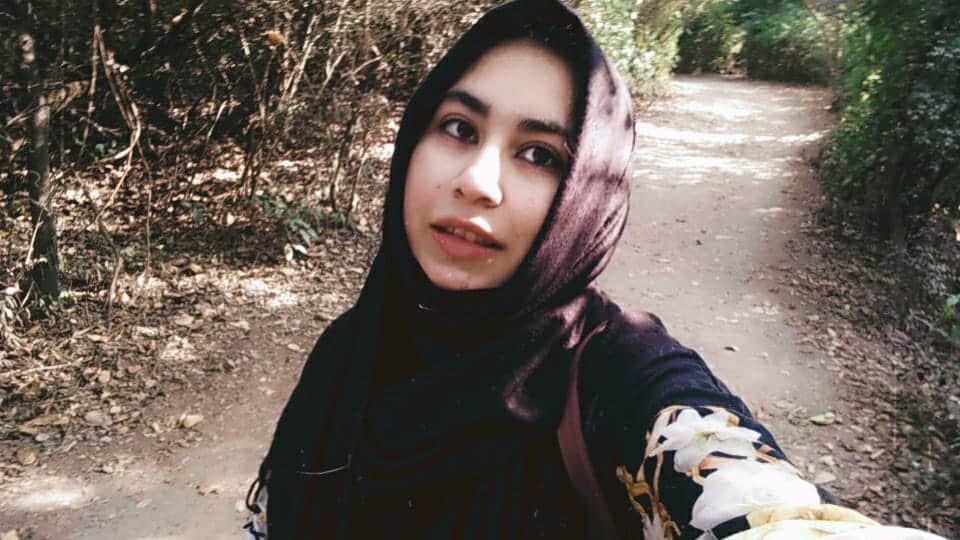 Hassana is a freelance writer who loves to read and write. A foodie by heart, she loves to cook and when she is not writing, she is in the kitchen. Mental health, fashion, and skincare are her favorite genres to write on. Apart from that, she is always ready to learn and explore all new things in life.