Hairstyles For Job Interviews: Nearly every single piece of job application preparation includes the term "confidence." And several women say that how they look does have a substantial impact on their self-esteem. Choose the perfect hairstyles for job interviews for a professional look to dazzle everybody and win that desired job!
You may have prepared your credentials, portfolio, and best business attire in preparation for an interview. However, the way you style your hair might have an immediate impact on how the interviewer perceives you. Maintaining a neat hairstyle might make you look more professional and possibly increase your confidence before the interview. As said above, "preparation includes the term confidence". Keeping your hair as well-kept as your clothes will also help you show yourself in the best possible light. We'll go over why your presentation at an interview is vital, how to properly style your hair for an interview, and other hairstyling advice.
Best Ways to do Hairstyles for Job Interviews
You probably have heard it before " the first impression is the strongest" yes, as well prepared as you may be, making a great first impression with a formal style is essential. How you present yourself can have an impact on whether or not the interviewer requests a second interview or extends a job offer. An interviewer will regard you as someone who is serious, focused, and driven to succeed in your work if you arrive with a clean style and professional dress. Your look can also influence how well you interact with the interviewer. Your look can also influence how well you connect with the interviewer. When you dress professionally and maintain an appropriate hairstyle, for example, an interviewer is more likely to approach you in a professional and friendly manner, whereas showing up to your interview with straggly hair and wearing an amateurish outfit may end up making the interviewer less excitable about communicating with you. This is where these women's interview hairstyles come in very handy. Hairstyles for job interviews should be elegant, sophisticated, and sleek. they go with all of your formal attire and offer a professional and pleasant ambiance around you. let's explore more about them!
What Are the Best Hairstyles for Job Interviews?
The first challenge you'll encounter is deciding the attire and how to style your hair for an interview. If the circumstance isn't as good as you'd want, psychologists always say you may and should simulate steely nerves, unshakeable self-esteem, and a cool-calm-collected demeanor. It's a lot easier if you're completely at ease. This article will make a small contribution to your success.
A Few Pointers on How to Flaunt Your Hairstyle at a Job Interview
So, you are in search of Hairstyles for job interviews, that can make you look more professional, right? Before you can move on to How to style your hair for a professional look, you need to go through these tips and tricks quickly.
To keep your hair in place, use a style product.
Choose styles that are straight and sleek.
Wear your hair in natural curls or loose waves.
Make a sophisticated bun, ponytail, or long braid.
For short hair, opt for an asymmetrical style.
Consider a bob, either straight or curly.
Make a pixie cut that is neat and tidy.
Try parting your hair to the side.
Side buns and ponytails are popular hairstyles.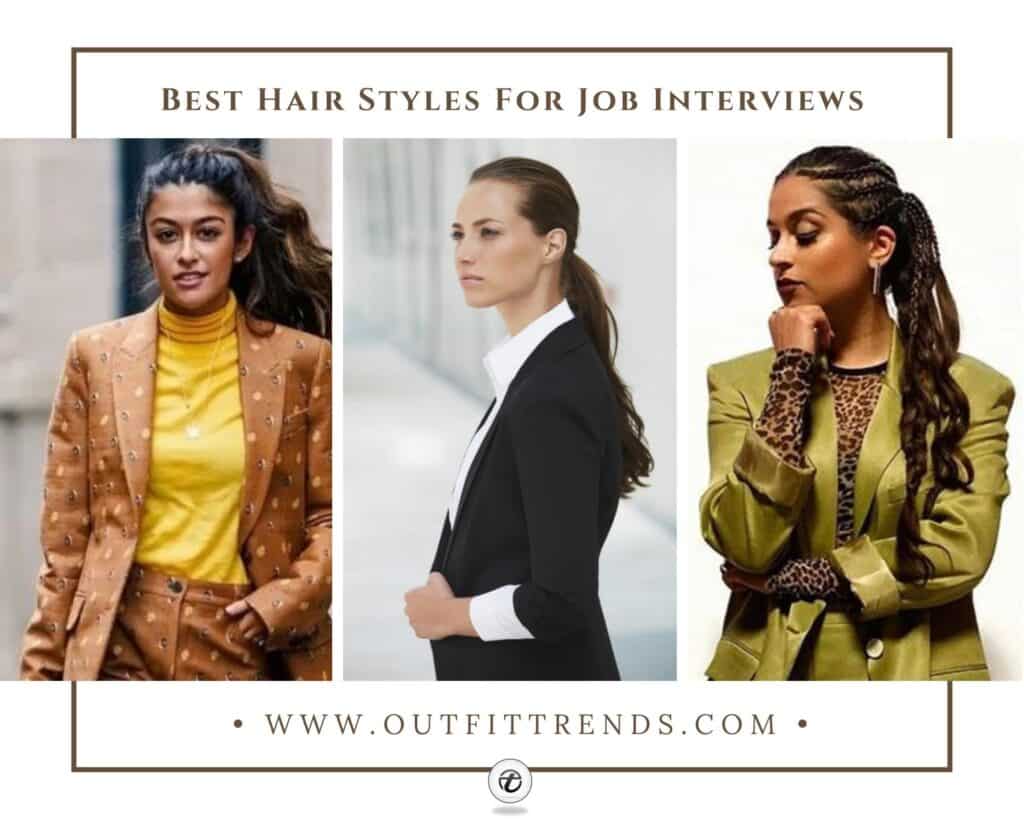 ↓ 20 – Layered Bob Hairstyles for Professional Look
The layered bob is a popular haircut among women of all ages. It's designed for women with short to medium-length hair. Layering your hair will not only provide definition and movement without sacrificing volume, but it will also help you appear more confident and elegant during your job interview. Many well-known celebrities, including Jennifer Lopez, Rihanna, Irina Shayk, Bella Hadid, and others, have had this flexible hairdo. Pair this hairstyle with one of these Best Casual Work Outfits with Jeans for a spectacular combination.
↓ 19 – How to Make Easy Low Bun Hairstyles for Job Interviews ?
A low twisted bun is a good option for keeping your hair out of your face during a job interview. The best part about this traditional and stylish hairstyle is that it takes less than 2 minutes to create.
I'm going to show you one of the most adaptable low bun hairstyles out there. This hairstyle is one of the greatest since you can wear it to work, an interview, or even a formal event depending on how you dress it up, and it simply takes minutes to do. Here's a tutorial.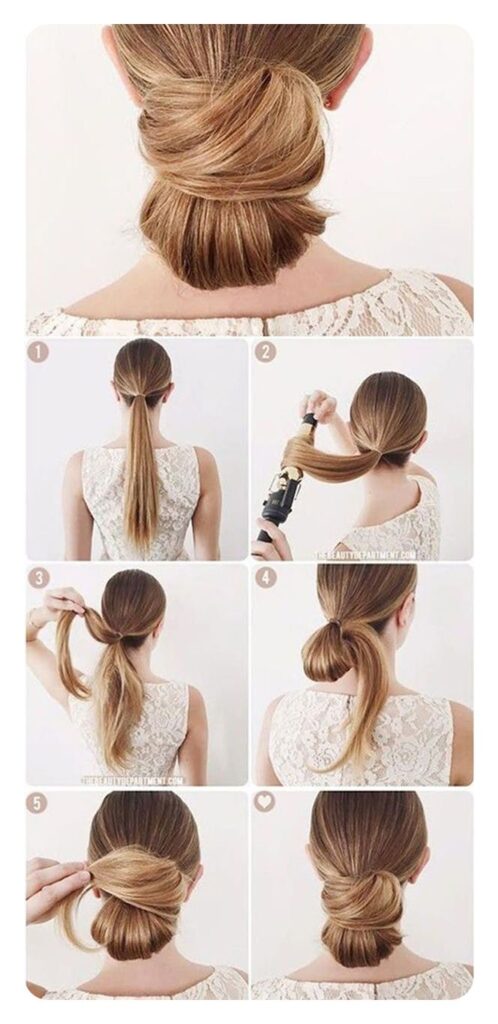 Via
↓ 18 – When to Make Sleek High Pony Tail Hairstyles for Job Interviews?
While there are many different styles of ponytails, not all of them are appropriate. Ponytail hairstyles and appearances have long been the most popular formal looks for several decades. However, only a few of them appear elegant and feminine, with a classic style statement. This is one of those variants that we absolutely adore. This job interview ponytail hairstyle is mesmerizing, stylish, and very professional.
↓ 17 – Best Hairstyles for Job Interviews for Braid Lovers
The braids also appear impressive and intriguing enough to wear to a job interview. Here's an example of what I'm talking about. The fishtail braid is a lovely choice because it is fairly complicated. It has the ability to bring out the finest in your appearance while also being incredibly simple to attain. Try it out; it's adaptable to a variety of facial features and may be worn by people of all ages. Also, have a look at 20 Cute and Easy Braided Hairstyle Tutorials.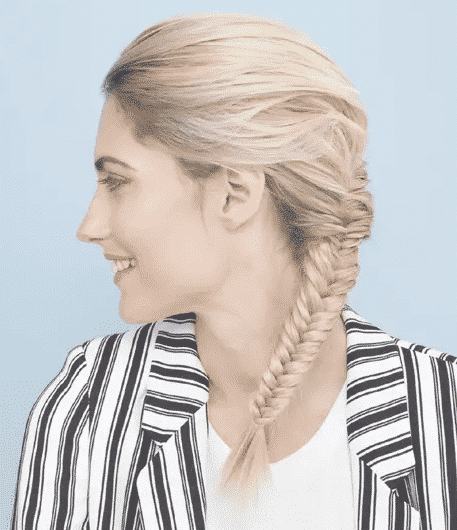 ↓ 16 – Best Interview Hairstyles for African American Hair
These short curly haircuts are particularly ideal for job interviews. This is a wonderful concept and alternative if you have curly hair texture and are unsure how to manage and confidently style it for your future interviews. It can look really elegant and sophisticated with a professional impression if you try it out.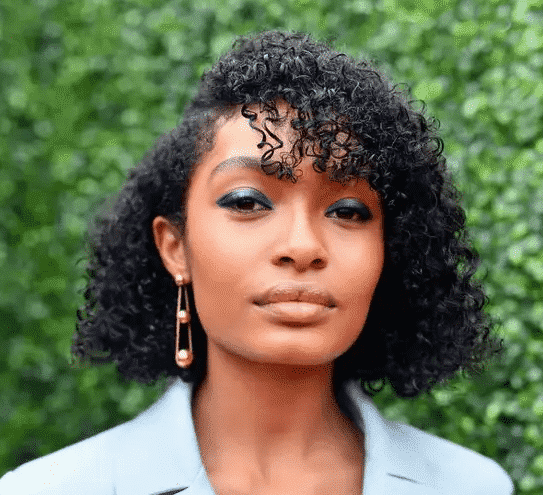 ↓ 15 – Best Accessories to Wear with Hairstyles for Job Interviews
Hair jewelry can be really helpful when it comes to making job interview hairstyles. Choose elements that are simple and elegant. When it comes to generating a great first impression, details are crucial, but they shouldn't be overbearing in this situation. Dress like if you have the job you're applying for already. Consider what type of hair jewelry is appropriate for your business.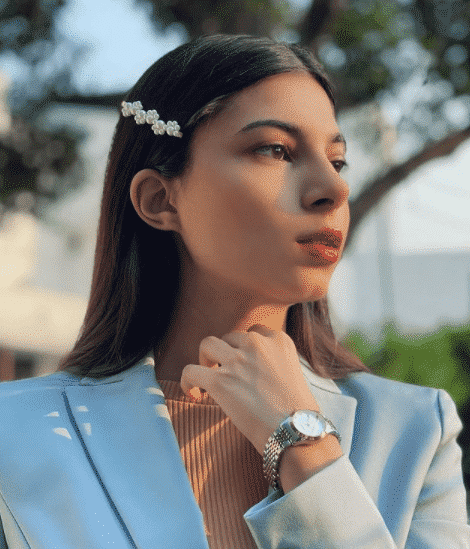 ↓ 14 – Natural Hairstyles for Professional look
Your hair doesn't have to be straight or styled for a natural look like the one shown here.
After all, the most important thing is that you feel confident and at ease at work. The more you be yourself, the more people get impressed by you. So keeping it all-natural is a key to get that dream job.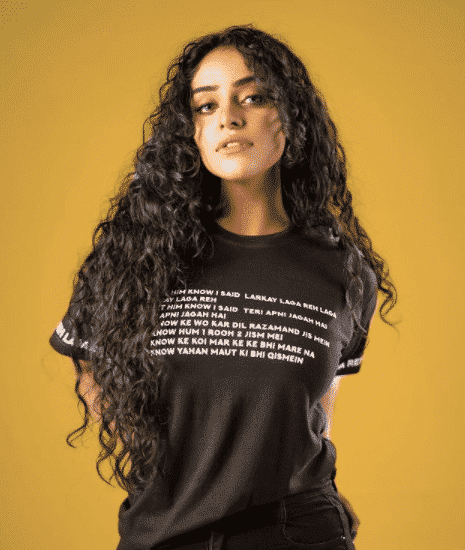 ↓ 13 – Straight and Sleek Hairstyles for Work Meetings
Straight hair provides the impression of being more serious and efficient. They make your appearance look more professional and compliment the whole professional outfit. Make sure you trim your split ends and make your hair look healthy and shiny. keep strands of your hair behind your shoulder so that they do not distract you during the interview and also if you are wearing lip-gloss, they don't ruin it. As long as they're not frizzy, you're good to go.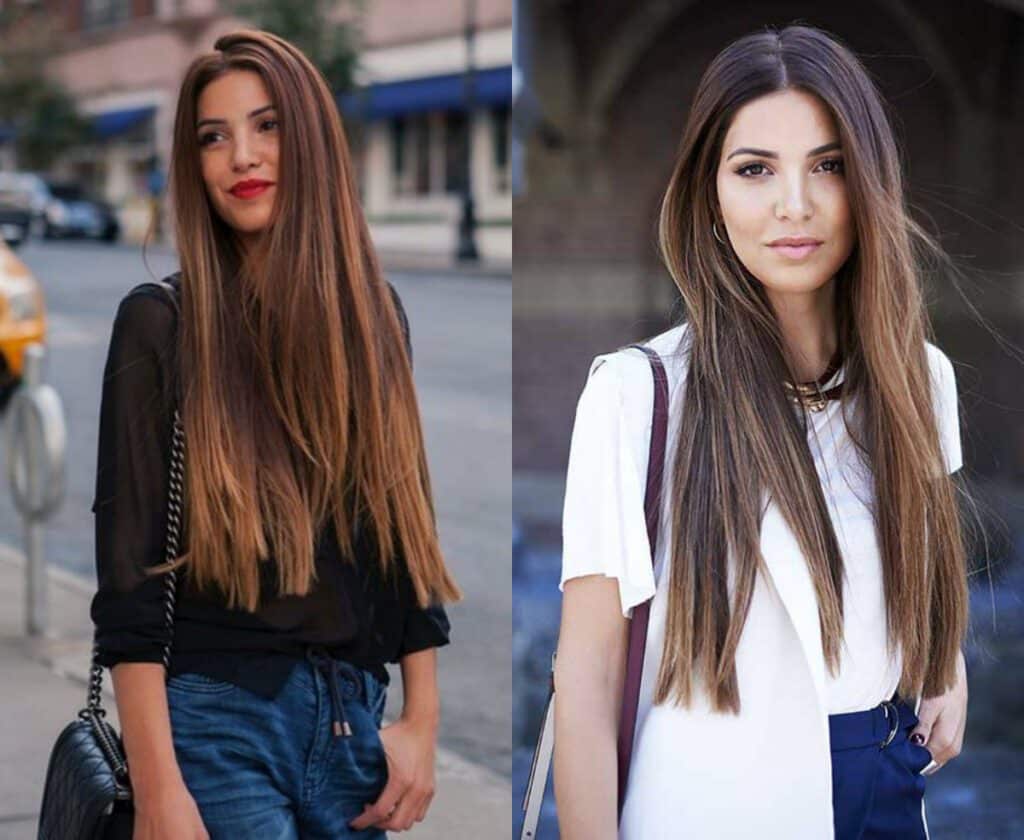 Via
↓ 12 – Side Bun Hairstyle
Do you want to impress the interviewer with your creative side before you take the test? You won't be disappointed with a side bun if that's the case. The nicest thing about this hairstyle is that it is appropriate for both informal and professional occasions, such as a job interview. It gives you a sophisticated, appealing, and self-assured appearance. Also, have a look at Half Up Bun for Teen Girls-20 Ways to Rock Half Bun Hairstyles.
↓ 11 – Professional Low Pony Tail
How do you style long hair for an interview so that you appear well-organized? Make a low ponytail without a doubt! It's a foolproof quick hairdo for any occasion, whether it's a job interview, a business lunch, or an office meeting. If you want a more polished and sophisticated look, keep your hair sleek.
Simply ask anyone, and we're confident that no one will deny that a ponytail is a great hairdo for a job interview, whatever the year maybe. It's been around for a long time and will never go out of style. The best thing about this haircut is that it allows you to obtain a professional appearance without much effort. There are several fashionable methods to style a ponytail; choose one that complements your face shape and hair texture.
↓ 10 – Hairstyles to Add Volume
This hairdo is a game changer if you have incredibly thin, dead straight hair with little volume. Getting some volume is the first step in how to do a sloppy bun with thin hair. To add volume to your roots, use dry shampoo. This will give you a good foundation to work with and prevent your hair from looking thin or slicked back when you draw it back. Make loose curls in your hair and spray them to keep them for a long time, then start constructing a loose bun, fix it with bobby pins, and you're ready to leave. Here are the best 20 Best Short Hairstyles For Girls With Round Faces To Try.
↓ 9 – Long Hair with Bangs Hairstyles for Professional Interviews
If you have medium or long hair with a straight or wavy texture, this loose hairstyle with bangs is ideal. The bangs will be trendy yet classic, and the whole style will highlight your greatest features. This easy and good job interview hairstyle is one of the most popular and trending job interview hairstyles available. If you have a smaller face shape, however, you should avoid this appearance because it can hide your forehead.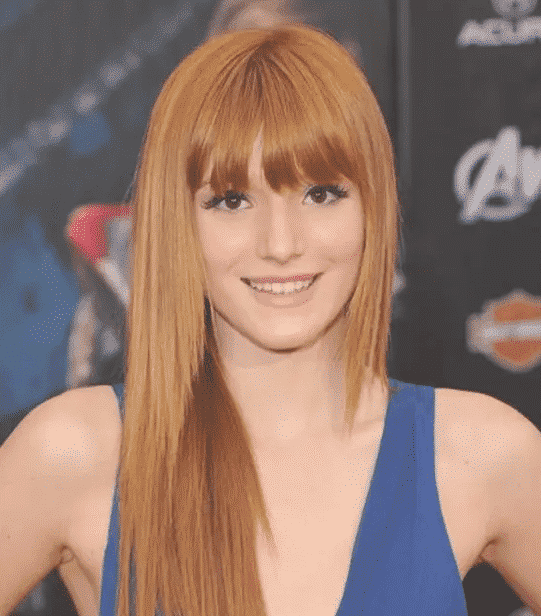 ↓ 8 – Classic French Braided Bun
Interesting braided patterns often garner positive attention. This modern variation on a classic French braiding technique, for example, might be the focal point of your ensemble. It will give your style more personality and charm, which is crucial for meeting new people and advancing your profession.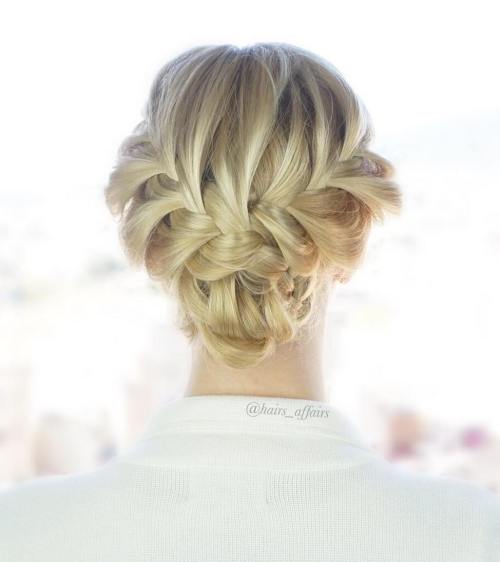 ↓ 7 – For Women Over 50
This women's hairdo is serious and romantic, and it's inspired by Brigitte Bardot and 80s business ladies. The French twist, in all its grandeur, will make your image more focused while also relaxing. Secure the updo with invisible bobby pins and a powerful finishing spray. However, avoid seeming overly'made up.' So there's no need for teasing and bouffant in this situation. Also have a look at 21 Best Curly Hairstyles For Women Over 50 To Try This Year.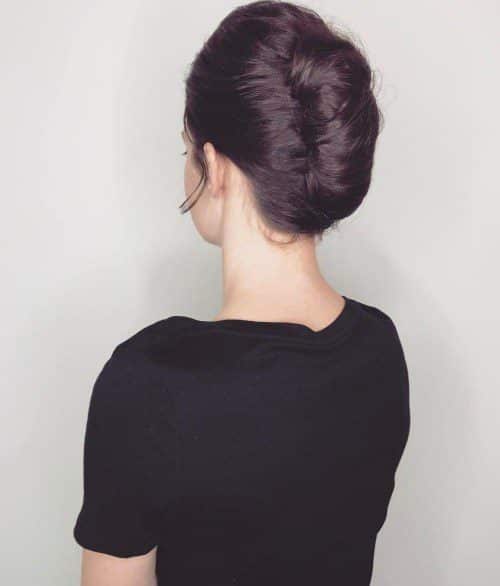 ↓ 6 – Wavy Hair With Micro Braid
If you want to show off your hair's length, wear a headband or braid neat small braids to open up your face. Even after thousands of typical interviews, this hair remedy will improve your chances of being remembered. Also, before the job interview, you should consider removing your piercing. Piercings go well with casual ensembles, but not with outfits that require a hair tie.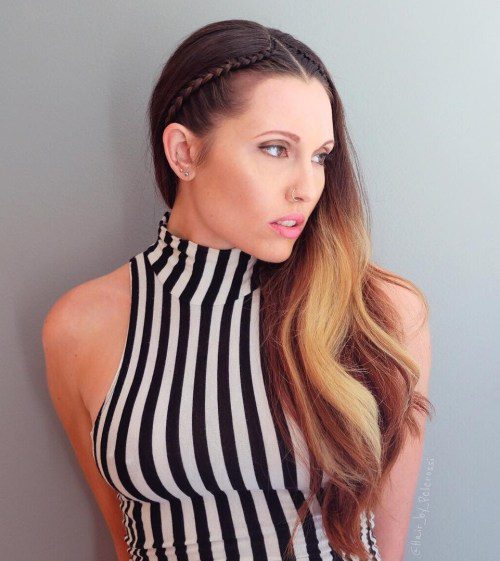 ↓ 5 – Messy Bun with Upside Down Braid
For a job interview, a cute, trendy, and attractive hairstyle is a must-have, so give heed to this high braided bun suggestion. Bind the top knot with an inverted braid that runs the length of the back of the head. Prepare to battle like a girl with bobby pins and a firm-hold finishing hairspray.
↓ 4 – Short Time Simple Braided Bun
When you need something elaborate but simple and quick, this is the recipe to use. For a job interview hair style, an updo is always preferable to huge curls or beachy waves because it is less time consuming. So, rather than reinventing the wheel, stick to your tried-and-true bun hairdo, but make it neater and more polished. Adding a side braid to it will elevate your appearance. Also, have a look at these Short Hairstyles for Women.
↓ 3 – Bangs with Braids
This is another beautiful hairdo that you can try for a job interview. It's a piece of cake to make it. As simple and easy as shown. All you have to do is take 3 strands of hair behind your ear and make a braid in the shape of a headband pin it to the back of your ear and let your bangs run freely and there you go. All set for an amazing job interview.
↓ 2 – Curly up-do
If your hair is naturally wavy, you must choose between wearing it straight or curly. A curly updo with flawless coils can look overly formal or festive at times. We recommend that you embrace your natural texture. Simply pair the updo with the appropriate attire, and the position is yours. A feminine curly updo will look wonderful with a simple skirt (not too short), white shirt, and blazer.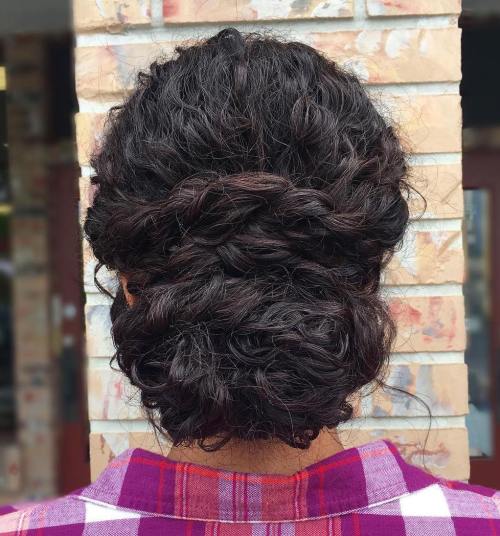 ↓ 1 – Long Wavy Look
Last but not the least, my personal favorite look for job interview hairstyles is a long wavy look. For job interviews, a classic office look is usually appropriate. However, some career gurus say that asking about the dress code through email in response to the job interview invitation letter is the best way to go. If the dress code isn't too severe, you can even leave your hair down. But only if they appear to be in good health and are well-groomed!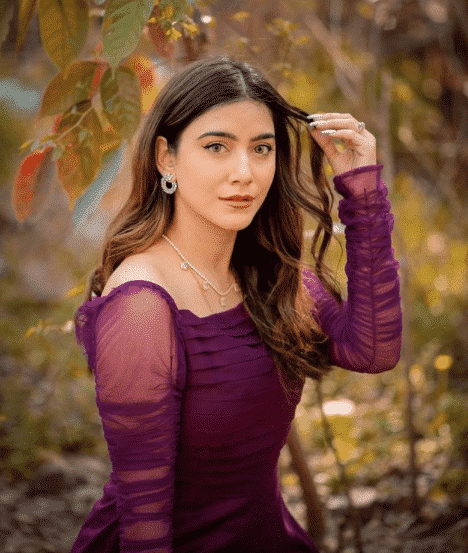 FAQs
Q. What are the best hair tips to style hair for job interviews?
Egg white is undoubtedly one of the most popular possibilities. It creates a velvety texture in your hair. You can put it on your hair every two weeks or so to keep your hair smooth and silky. Because your hairstyle can leave a lasting impression, make sure you set aside enough time before your interview to have it styled and ready.
Q. What should my hair look like for a job interviews?
Keep in mind that your overall appearance should be stylish, professional, and polished. That way, the focus would be on you rather than your hairstyle. If you're trying out a new job interview hairdo, give it a try ahead of time to be sure you like it. Interviews are stressful enough without having to deal with a terrible hair day on top of it.
Q. What's the best way to keep my hair down for an job interviews?
If you wear your hair down, you run the danger of touching or playing with it during the interview. If you apply lip gloss, strands might easily stick to your lips. That's inconvenient! Try a sleek, straight appearance with strands of hair behind your shoulders for a nice solution.
Q. Do you need a stylist to make hair styles for job interviews?
You don't need a professional stylist—what's most important is to be comfortable with the way you look and the image you present to the employer. It's perfectly acceptable to be you, especially if you're not someone who spends a lot of time on their appearance.
Q. Which is better for hair styles for job interviews, straight or curly hair?
Straight hair provides the impression of being more serious and efficient, while curly hair lends itself to a more carefree appearance, it may not be appropriate for a job interview.
Q. What's the best hair styles for job interviews for long hair?
The risk with keeping long hair down is that you'll touch or play with it during the interview. Or, if you wear lip gloss, it's easy for strands to stick to your lips. That's distracting! For a good solution, try a sleek, straight look and keep strands behind your shoulder.
Q. What are some go to hair styles for job interviews?
Consider the following techniques to arranging your hair when preparing for an interview to guarantee you arrive at the interview with a professional appearance and looking your best: Choose styles that are straight and sleek. Wear your hair in natural curls or loose waves. Make a sophisticated bun, ponytail, or long braid.
Q. Why is your hair important for job interviews?
The way you style your hair for a job interview is just as crucial as what you wear to the interview. After all, the interviewer will be paying attention to every detail of your look, including your hair, cosmetics, and clothing. The initial impression is crucial, and you only have a few seconds to make a good one!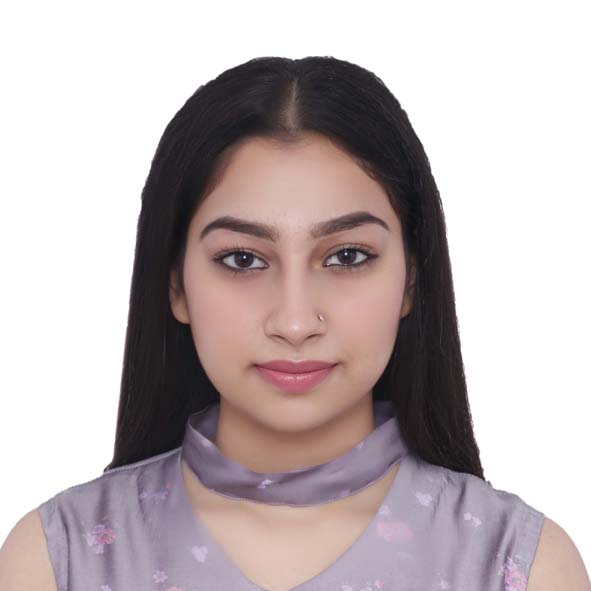 I'm an Islamabad based writer with a profound interest in fashion. I hope you have a good time reading through the articles I write for you.