Kurtas for Parties- The South Asian countries are acknowledged for their rich culture and traditions. This rich culture will remind you of several festivities like Eid, Diwali, Holi, Christmas, and the longest ever weddings.
The natives celebrate these events in full spirits by planning parties and family gatherings. These parties require you to switch up your fashion game by wearing high-end cultural ensembles. Kurta is an essential clothing article in South Asian culture. It is loved by Indian, Pakistani, and Bangladeshi women all over the world. The loose fitted casual garment is the ultimate choice of women of all ages and has made its mark in the western fashion world as well.
These elegant garment pieces can be worn with almost all kinds of bottoms, let it be western or eastern, which makes them perfect for formal as well as casual get-togethers. A kurta can be made out of many fabrics like lawn, cotton, silk, and chiffon, etc. These can be designed in many diverse cuts by making use of exceptional sartorial expertise.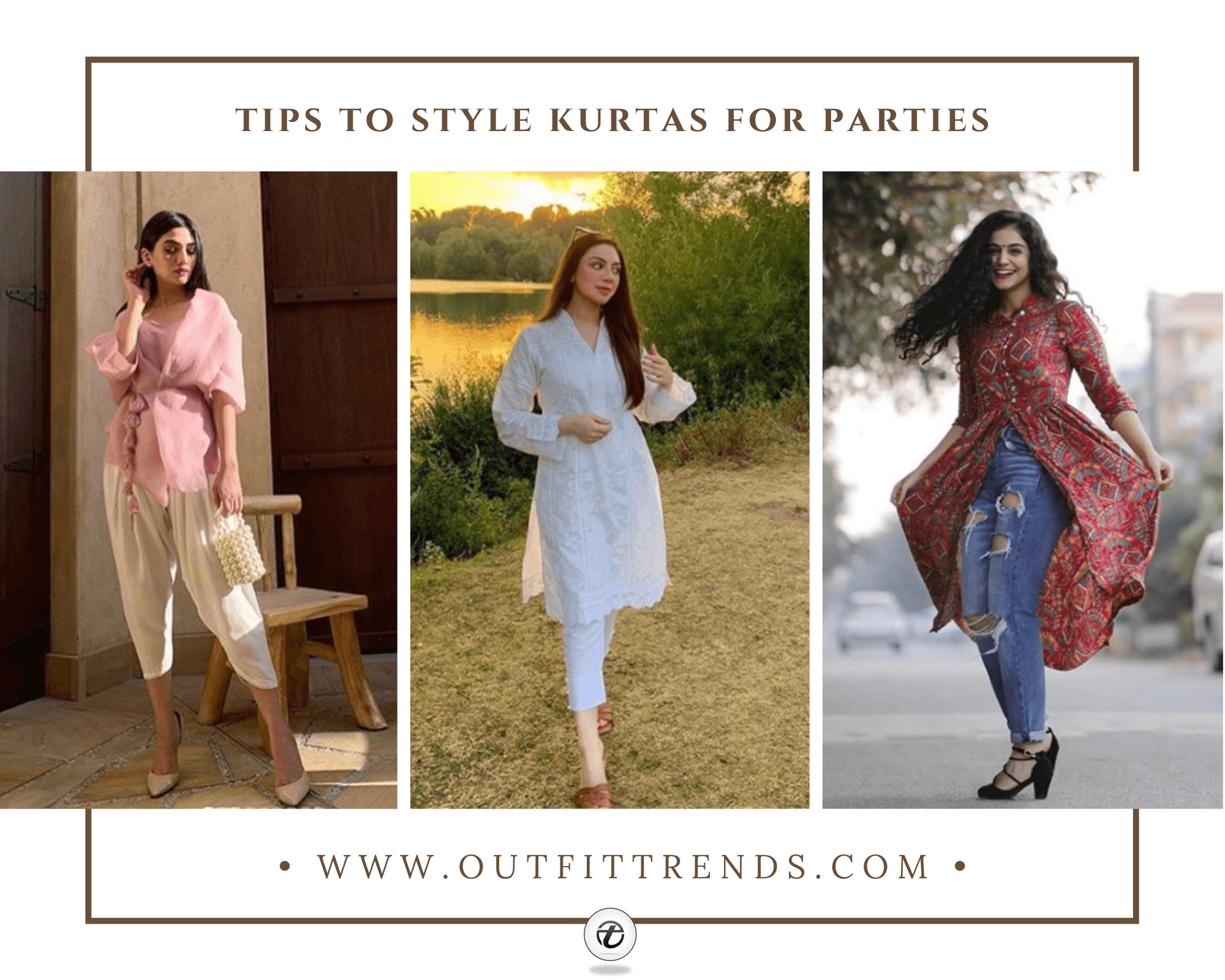 How To Wear A Kurta To A Party?
The traditional lure created by an elegant kurta speaks for itself. All of us possess quite a range of kurtas in our wardrobe, but most of us are looking for tricks to style them modishly. Styling a simple kurta for a party requires a little bit of your effort as everyone is trying to look the best version of themselves in such cultural parties. I have bunched three key pointers which play an essential role in bringing the best out of your kurta look:
Picking the right hues for the right time is the key to creating the best ensemble out of a kurta. Mostly evening parties require you to rock your bright costumes; however, daylight events can be attended in charming white or pastel outfits.
You have to be picky when it comes to the right bottoms: the culottes, bell pants, cigarette pants, and many other options are available. Hence, a fashionista will be careful when pairing bottoms with her kurta.
Shoewear is a game-changer when styling kurtas for parties. Heels vs. flats will always remain a debate when it comes to pairing with traditional kurtas. The classic flat footwear like kolhapuri chappals and khussas are super trendy and high in demand. However, some ladies prefer to create a fusion by pairing Louboutins with their ethnic wear.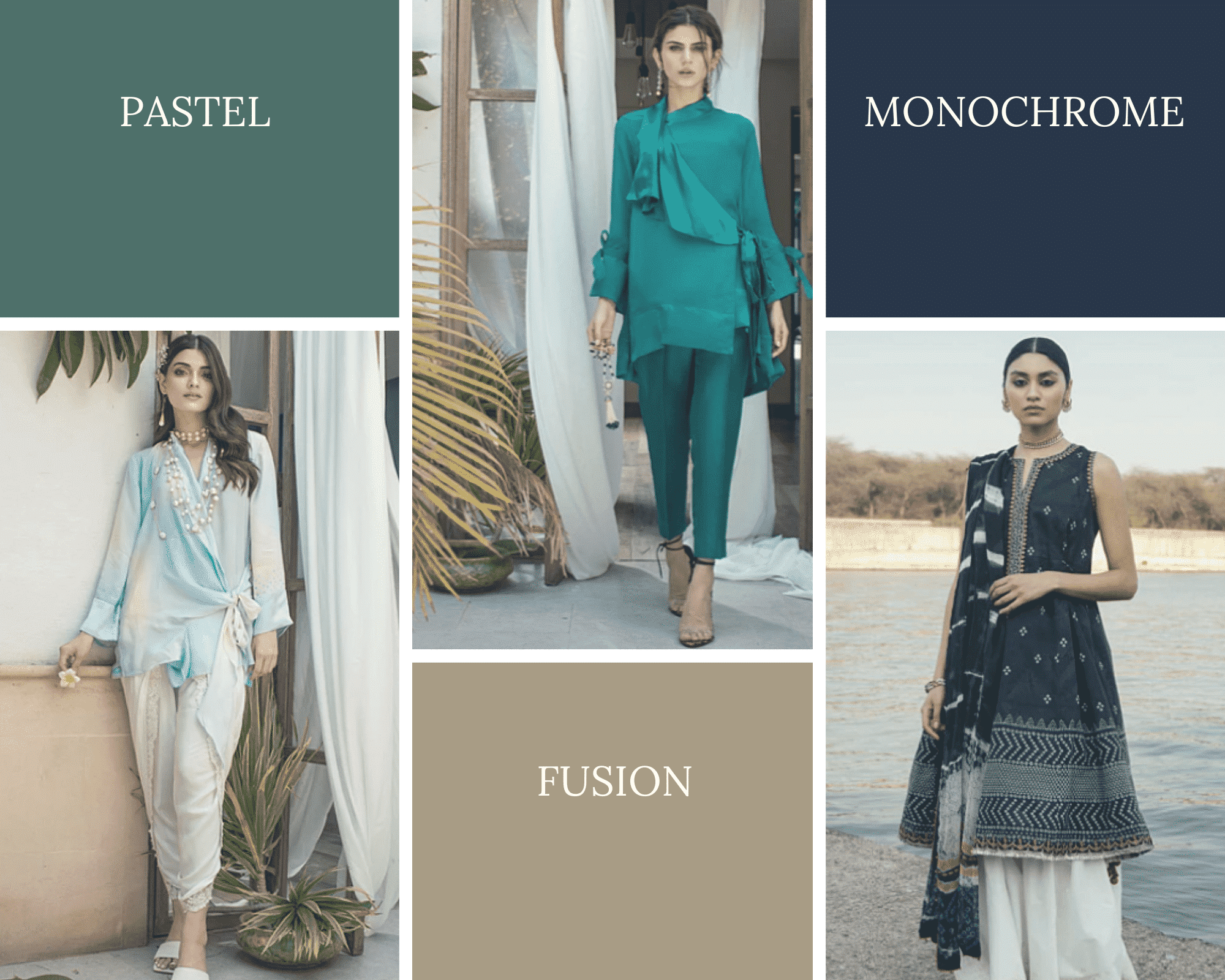 The 25 ensembles given below are going to cover all three significant pointers along with many more enchanting ideas and looks, which will make your life easier as you can now design your kurta look yourself without any designer's assistance. And if you're having trouble deciding on what shoes to wear with your kurta, check out our previous article on Best Footwear To Go With Kurtis.
↓25 – Best Desi Look for Evening Parties
Evening parties are perfect for flaunting some rich and luxe gold and silver silhouette. Black, maroon, navy, and charcoal look mind-blowing during the dark hours. Adding gold sequences or embellishments will break the monotony, thus providing you a look that is full of glitz and glam. Wear your designer gold or silver matching stilettos to complete the ensemble.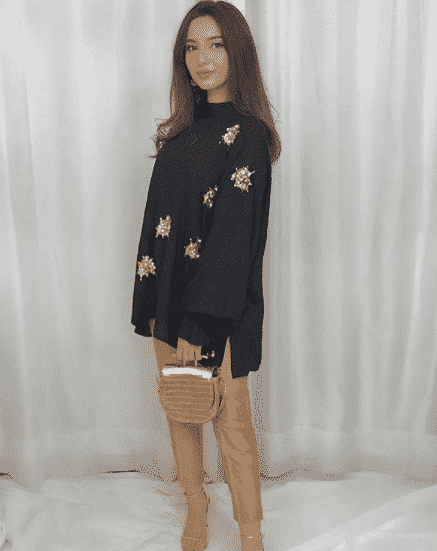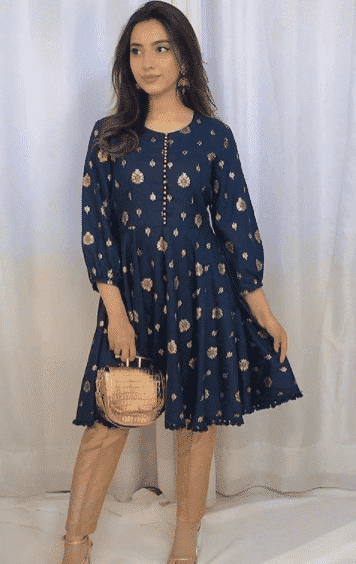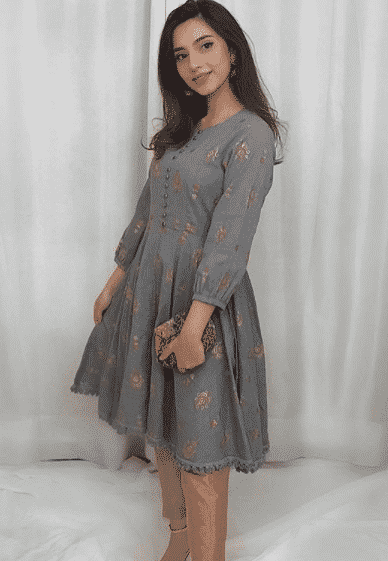 ↓24 – How to Wear All-Red Outfits?
A sharp shade like red is loved by South Asian women as it carries the festive and glamorous vibe and complements their wheatish skin tone perfectly. However, we cannot deny the fact that it is a tricky shade. You can try red on red traditionally with a mirror-embellished red kurta and shalwar. For a modish look, you can wear a bright maroonish wrap kurta with embellished matching cigarette pants. Wear matching red khussas with the former look and gold stiletto pumps with the latter.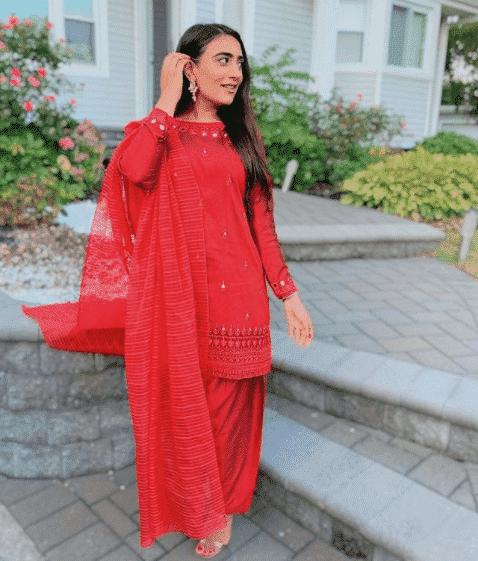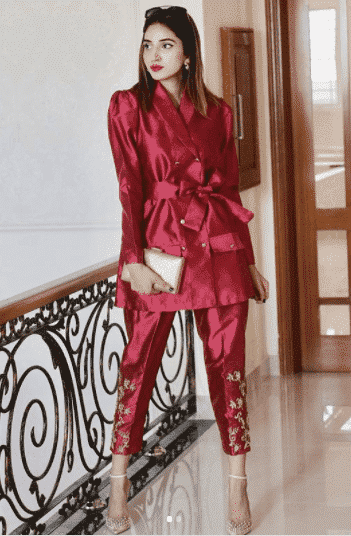 ↓23 – Unique Pink Kurta Look
Pink is the go-to shade for almost all of us. A pleated kurta with a fitted bodice and slit cut in the middle is super breezy and chic for the summers. You can rock this look in college or university parties. Add matching pink khussas with tilla and sequence work to bring life to the entire outfit. An ethnic bun with center parting along with mini golden jhumkis will complement this ensemble.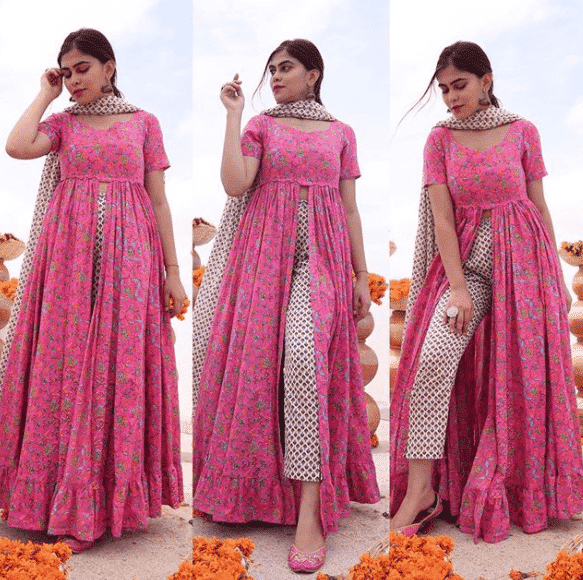 ↓22 – Elegant Monochromatic Kurta Looks
A black and white attire can be rocked at office or business parties. Such earthy tones are a must for professional women. A short white kurta with mirror embellishments and black thread embroidery can be worn with black tulip or cigarette pants. Wear high-heeled black pumps and a matching black sling bag. For daytime, add shades to make it look classy. Diamond studs will enhance this ensemble even more.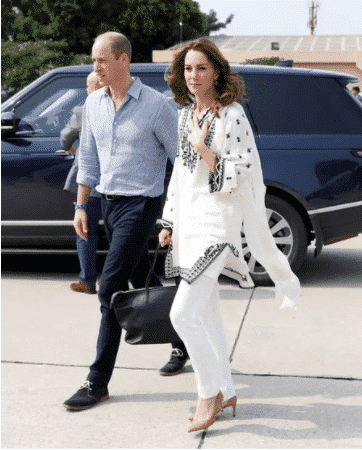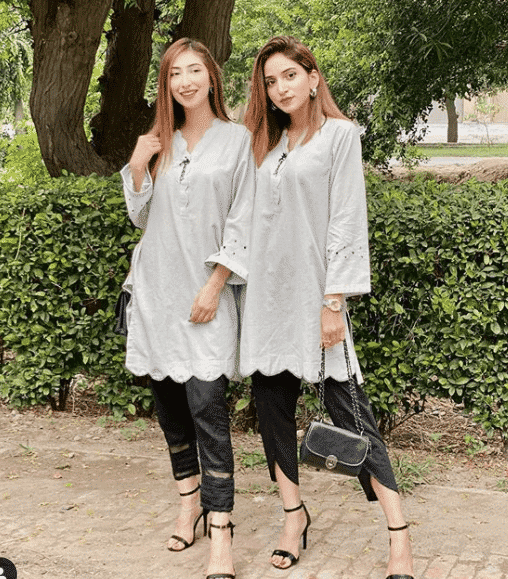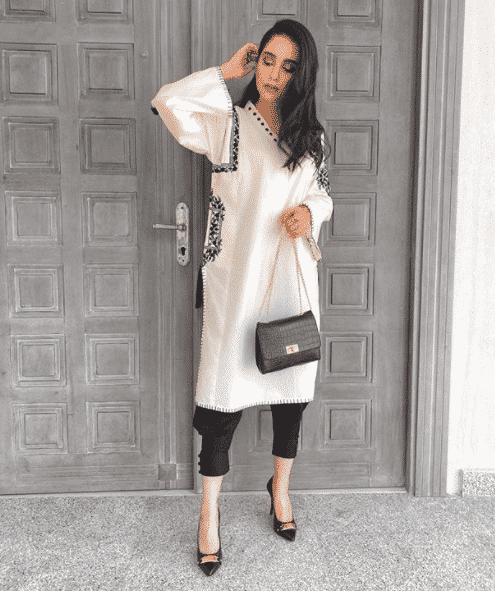 ↓21 – Glamorous Pastel Party Looks
Pastel kurtas are the best option for parties that happen to be in summers. The light hues give a calm and soothing effect during high temperatures. An ice blue or peach pink kurta with pearl and sequence embellishments can be rocked with luxe white or beige pants. Matching sandals or embellished slides will bring out the best in your outfit. Pearl earrings are mandatory; however, you may also add a necklace as per your convenience.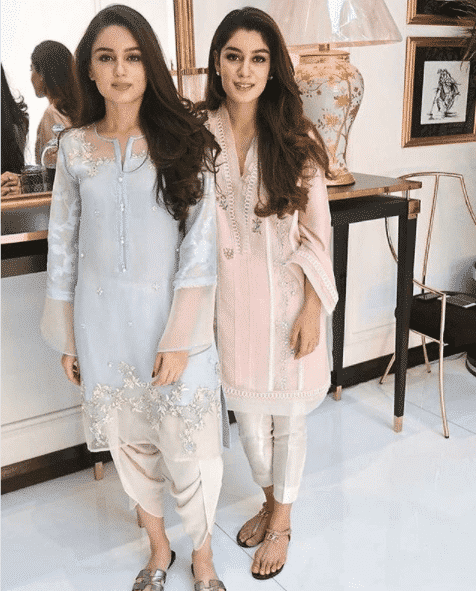 ↓20 – How to Rock Tulip Pants with Kurtas?
Tulip pants look super trendy with short kurtas. Chikankari and net embellishments enhance the ensemble furthermore. The high-heeled pumps look exquisite and make the entire look super glamorous. Pearl earrings and necklaces will add a luxe vibe to your ensemble.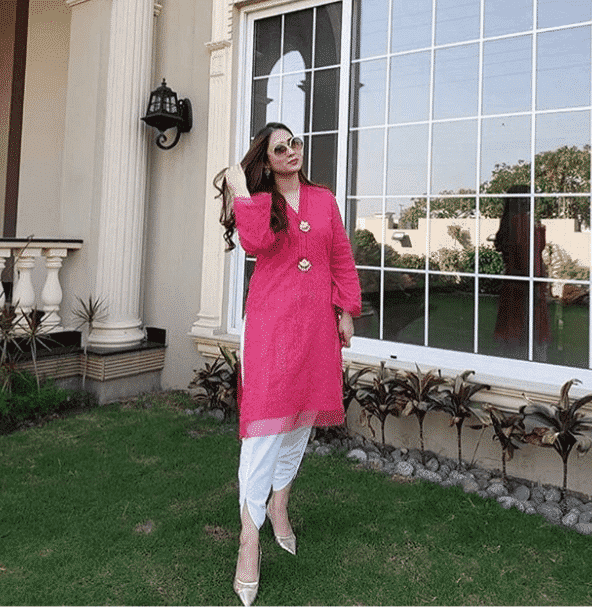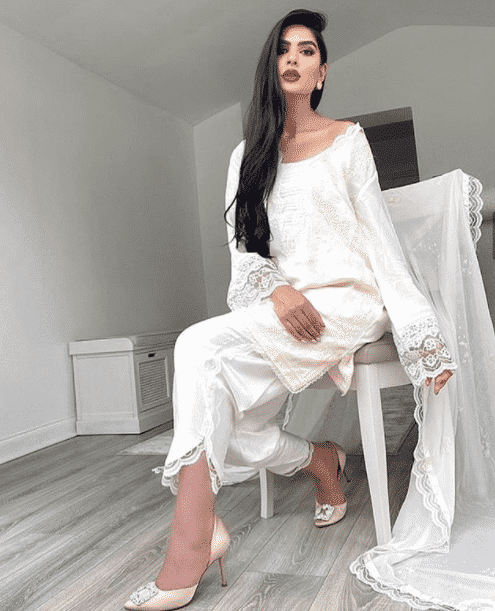 ↓19 – Kurta Outfits with White Denim Pants
White denim pants look extraordinarily cool during summers. The white keeps you cool and fresh throughout the day. Pastel or white printed tunic kurtas will be perfect for trying with these skinny distressed jeans. These looks are awesome for daytime lunch parties during the sizzling summers. Wear your wedge sandals to keep it comfy yet chic. Here are more ideas on Different Ways To Wear Kurtis With Jeans For Women.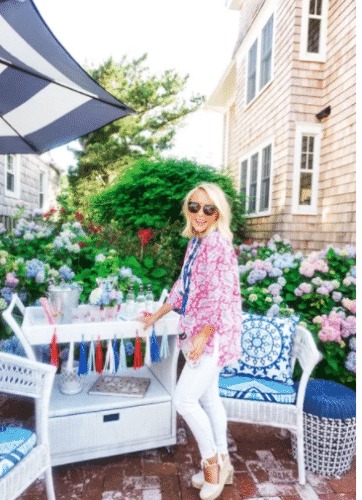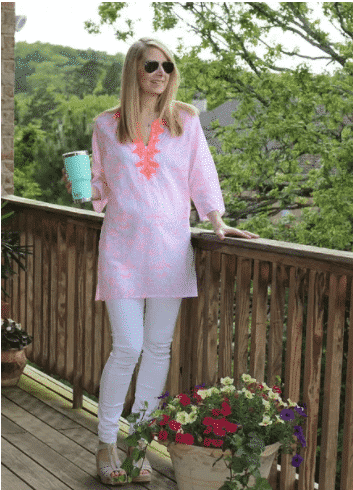 ↓18 – Kurta Dresses for Beach Parties
Tunic short kurta dresses look quite vibrant when worn as dresses. Pool parties or beach parties require you to opt for something breezy and funky. The floral prints add funk and glam to the entire look. Do not forget to wear your designer sunglasses and some boho earrings. Such tunics can also be used as cover-up dresses for your bikinis.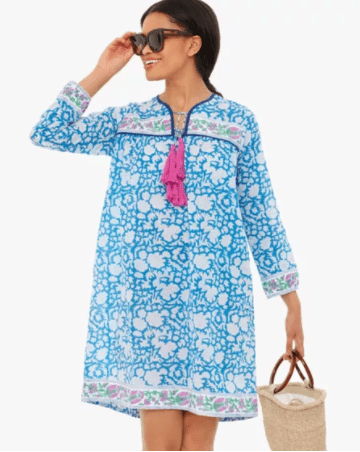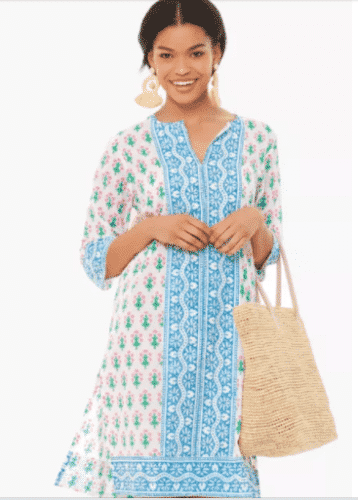 ↓17 – Vintage Kurta Outfits
For creating a vintage look, gharara pants can be worn with short kurtas. The amalgam will look perfect on engagement parties or nikkah ceremonies. Kundan necklaces and hair accessories will add a vintage yet a traditional touch of the 40s. These outfits look aesthetic when the daylight hits the embellishments creating a glamourous and luxurious aura. Here are some more ideas on How To Wear Ghararas.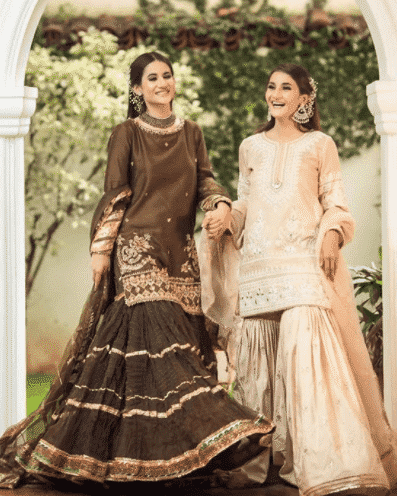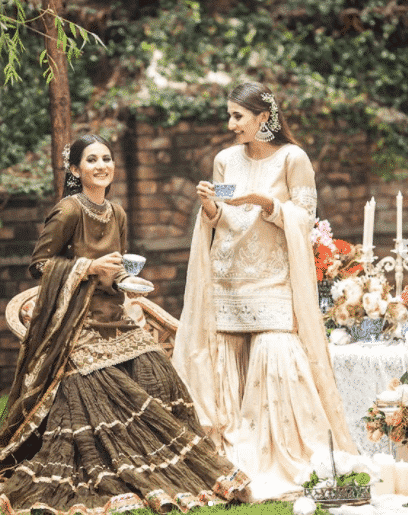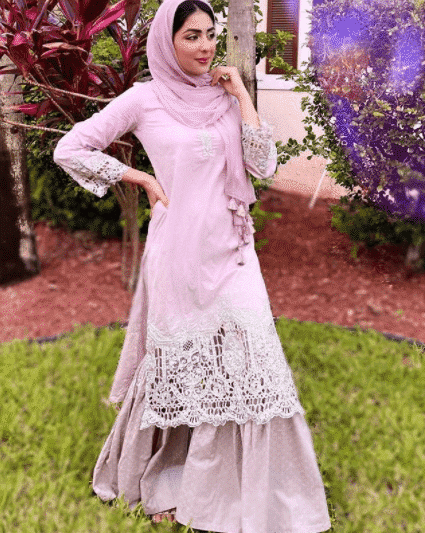 ↓16 – All-White Party Attire
South Asian ladies can pull off an all-white kurta look with some luxe white pants and tulle embroidered dupatta. Matching white stiletto heels with embellishments will make it perfect for Eid parties or family get-togethers. Bright red lipstick and brownish smokey eyes will add glam to the attire. Hold a bright red or maroon clutch to add a little bit of brightness to the entire look.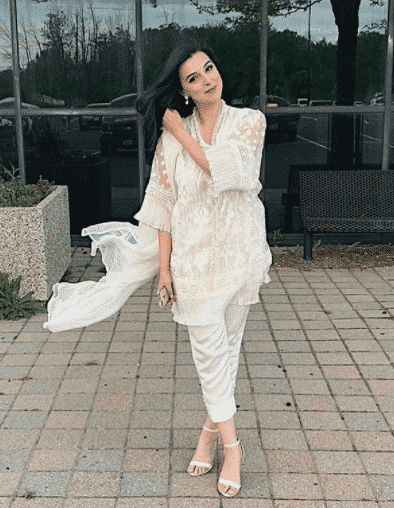 ↓15 – How to Wear a Solid Color Kurta?
Solid color kurta outfits are trending all over the world. You can get a kurta and pants stitched in the same tone and rock them with contrasting shoes and clutch. This way, you can break the monotony of the colors while keeping it chic.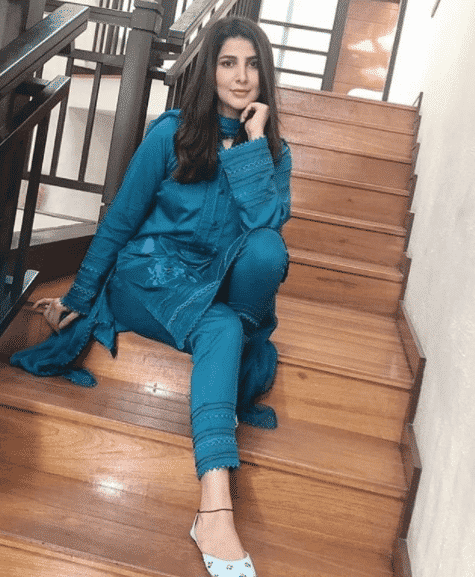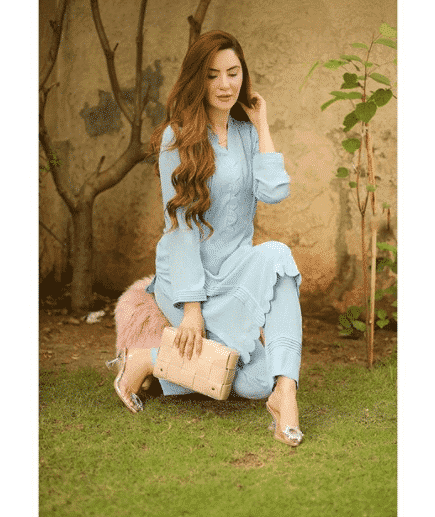 ↓14 – Kurta Ensemble for Eid
Eid is all about colors, embellishments, and fancy cuts. On Eid, you can rock bright colored long kurtas with multi-colored banarasi shawls, which will enhance the beauty of the entire outfit. Long shirts are back in trend; hence this season is all about long shirts and cigarette pants. Traditional khussas with embroideries and embellishments will look classy with this eastern ensemble.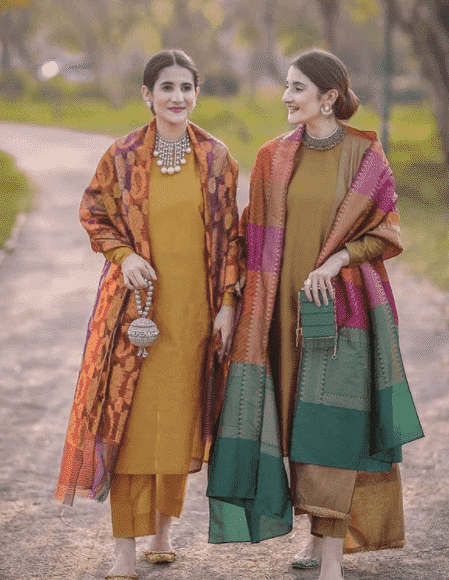 ↓13 – Luxurious Velvet Outfits
Long velvet kurtas with embroidered work on sleeves and neckline are the highlight of fall weddings. Pair them with jamawar cigarette pants or shararas and some high-end traditional Kundan necklace and tikka to create a fashionable look.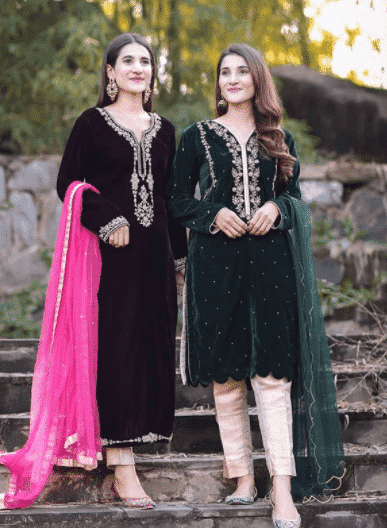 ↓12 – Birthday Party Looks
Dressing up for birthday parties is super simple as several kurtas are available in quirky prints that are super vibrant as well as breezy. Wear flared kurtas with bell-bottoms to birthday parties and add some funky jewelry that complements your ensemble.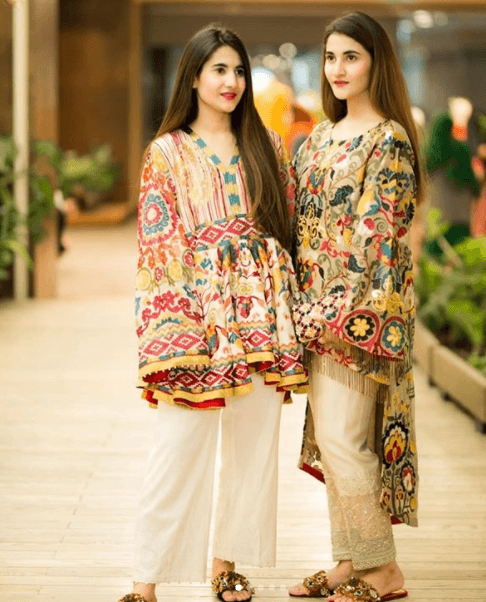 ↓11 – Neon Kurtas with White Pants
Neon colors are super trendy not only in the west but east as well. Pair a neon sequenced kurta with white flared pants and white sunglasses. Add glamorous khussas to complete the look.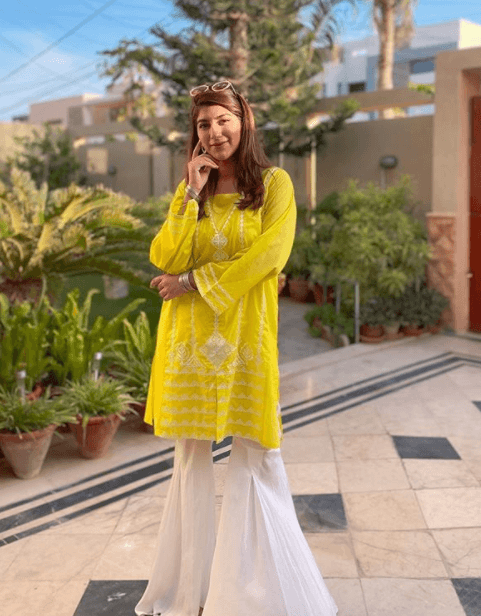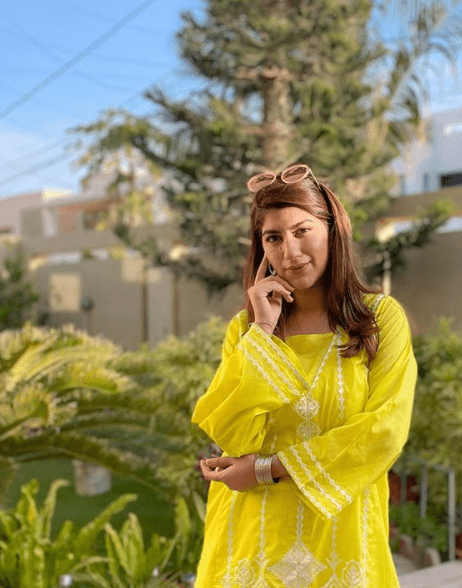 ↓10 – Short Kurta and Denim Pants
A flared multi-color kurta can be worn with embroidered distressed denim pants to casual brunch parties with friends and family during summers. Amp up your style with some bright matching khussas and a traditional duffel bag.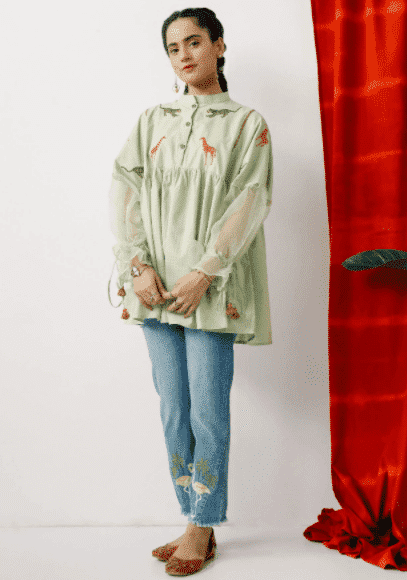 ↓9 – Traditional Diwali Kurta Looks
Diwali is celebrated in full swing in India. Bright kurtas with gold and festive tilla work along with sequence remain the highlight of the event. Wear short kurtas with frilly pants and khussas.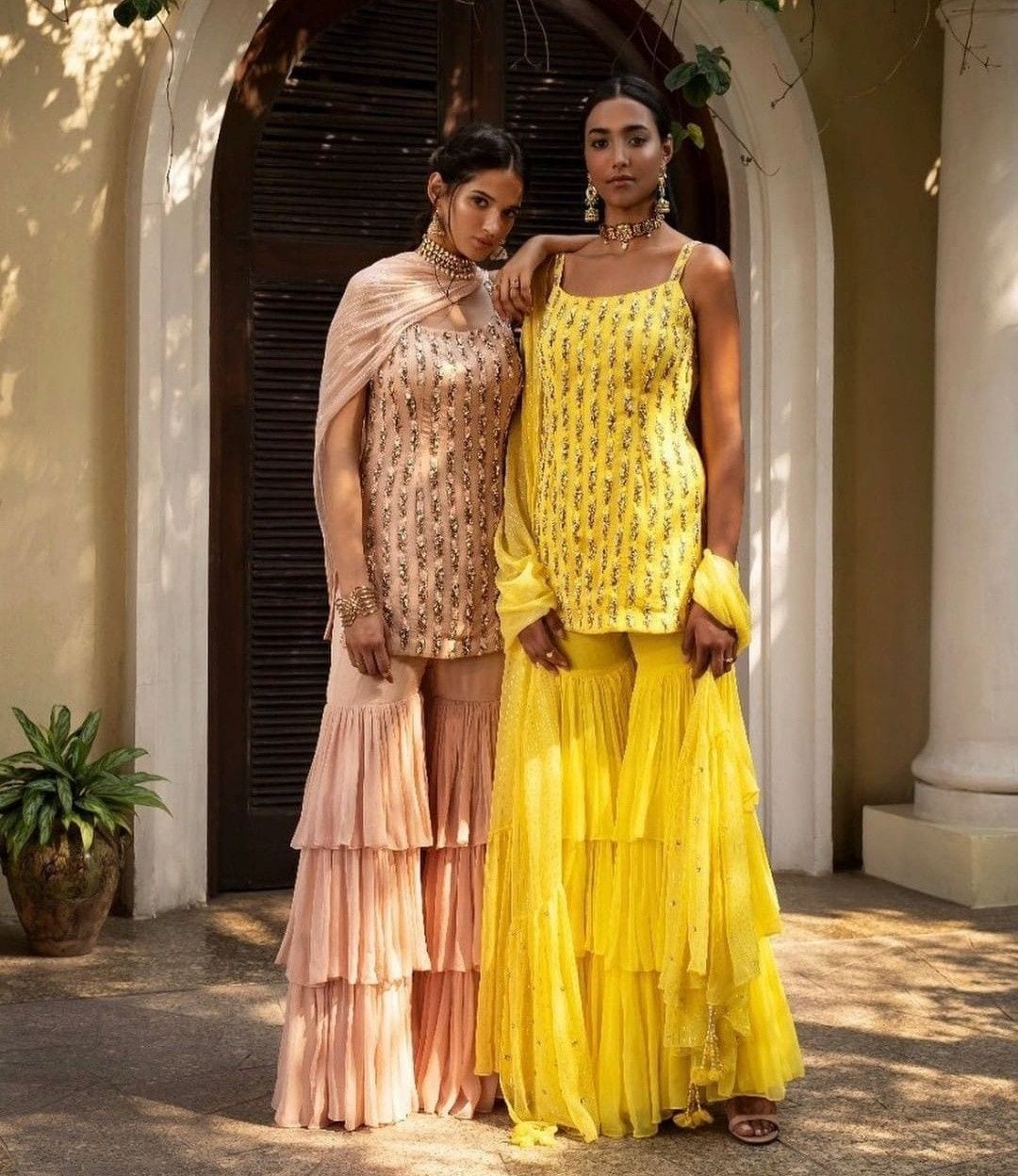 ↓8 – Anarkali Kurtas for Parties
Anarkali kurtas will give you the desired flare and a royal look at parties. Wear them with churidars or palazzos and some classy khussas or kohlapuri sandals.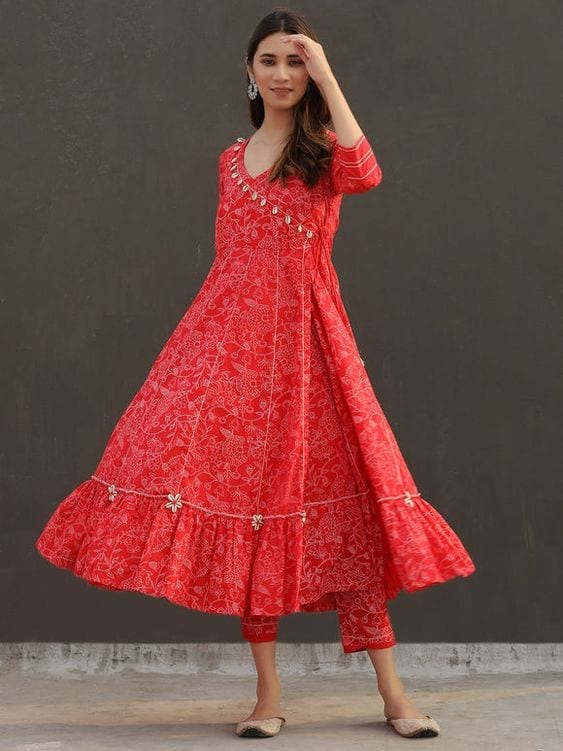 ↓7 – Best Kurta Outfit for Weddings
Wear a medium-length festive kurta made in jamawar or jacquard with a matching lehenga and an embellished shawl. High-heeled sandals and hair tied up in a bun will look too classy with this wedding attire.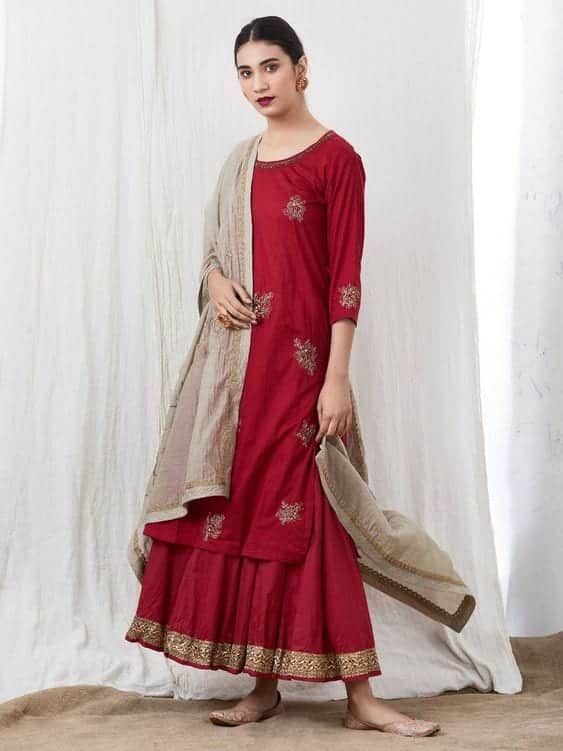 ↓6 – Kurta with Gota Embellishments
Airline kurtas with gota work and long dupattas look amazing at weddings and religious ceremonies. These are super cultural yet classy.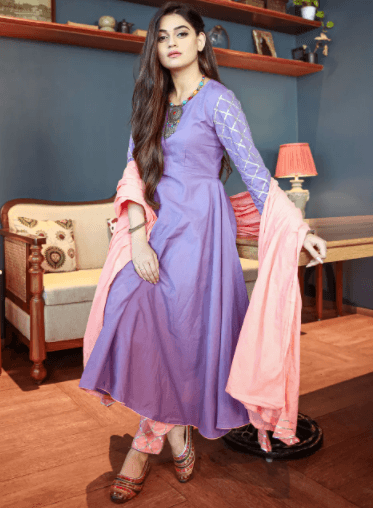 ↓5 – Celebrity Inspired Kurta Look
Wear your printed long kurtas with plain tights and rock this trendy look during the day like Sara Ali Khan. Embellished bangles and chappals will add a festive vibe to your attire.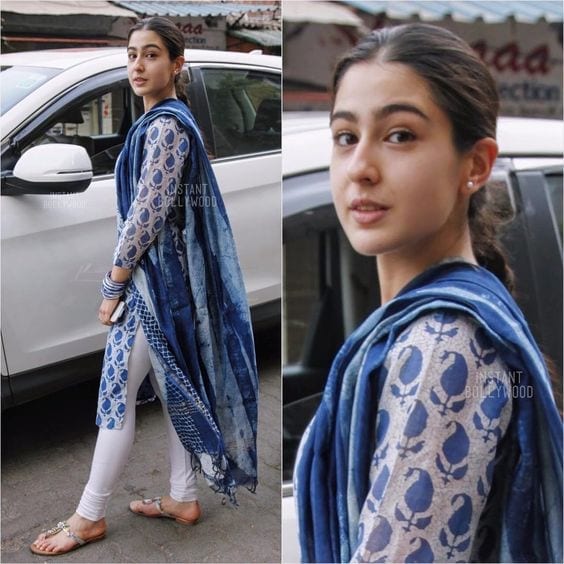 ↓4 – How to Wear Palazzos with Kurta?
The only rule to follow while pairing kurtas with palazzos is that your kurta's length should be below knees. For a detailed answer, check out our earlier post on Kurtis With Palazzo Pants.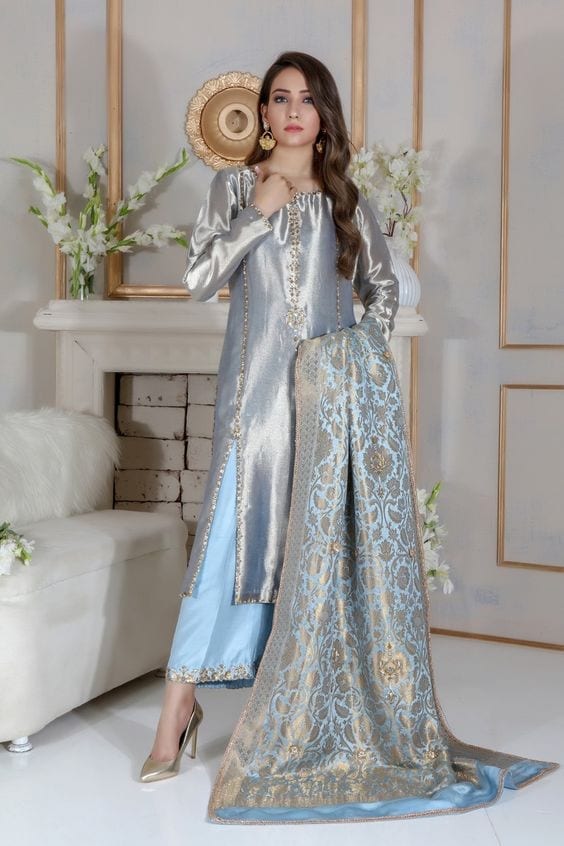 ↓3 – How to Wear Kurta in Winter?
Embellished velvet shawls look exquisite with kurtas during winters.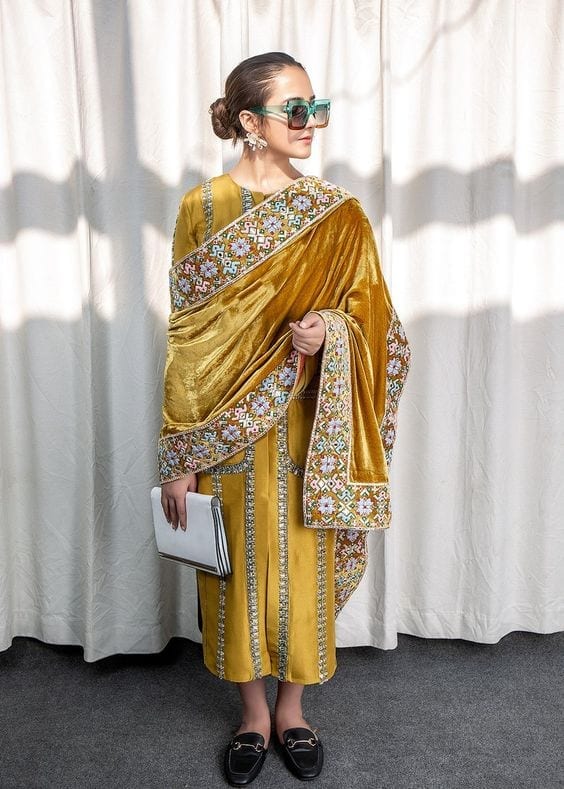 ↓2 – Kurta Attire for Curvy Women
Long dark-colored kurtas with massive flare look flawless on curvy women.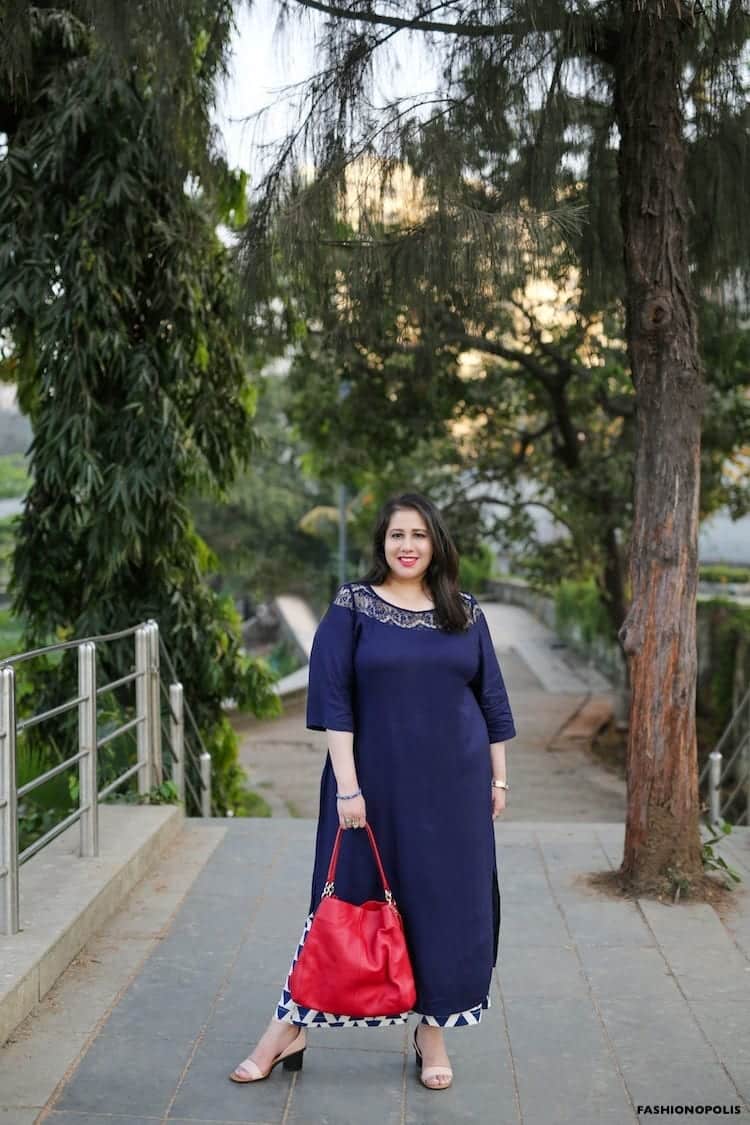 ↓1 – Kurta Look for Summers
Sleeveless flared kurtas in light pastel colors look exceptionally vibrant during summers.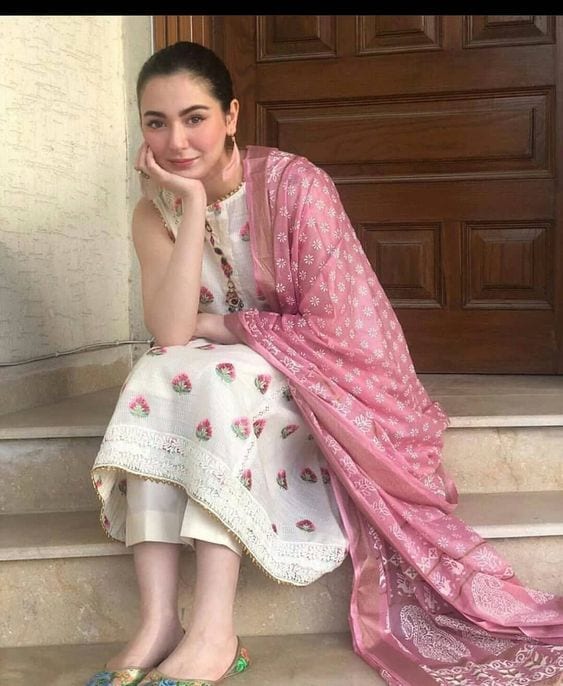 Via
FREQUENTLY ASKED QUESTIONS
Q.

Which is the best fabric for designing kurtas?
A. The type of fabric is entirely dependent upon one's preference. Most of the time, weather and prevailing temperature play their part. Silk and khadi are best-known fabrics for low freezing temperatures; however, light cotton and lawn kurtas are usually worn is scorching summers. One can opt for a silk kurta on a spring evening as well. Georgette and chiffon kurtas are often worn formally. There is no particular best fabric. A kurta is a staple garment which can be made out of any material depending upon the availability and weather conditions.
Q.

Is it acceptable to wear runners or sneakers with kurtas?
A. Sporty shoes will look odd if one is wearing a kurta formally. However, runners and Chuck Taylors are commonly worn with kurtas when creating a casual attire. Denim pants and sneakers look chic when worn with short kurtas. Teenage girls can rock this look in colleges and universities. For parties and events, it is better to pick traditional or classy footwear.
Q.

Which bottoms look best with short kurtas?
A. Several flared pants are available in the market, which are capable of enhancing the overall look of a short length kurta. Culottes, bell pants, gharara pants, and tulip pants are some of the best options for you. Bell pants and culottes are better for professional parties. For traditional parties like Eid and Deewali, you can rock gharara pants or tulip pants.
Q.

Which type of kurtas look best with leggings?
A. Picking the right cut and length when pairing with leggings play a vital role in bringing the best out of your outfit. Foot length kurtas with slit cuts are often worn with leggings. Pleated knee-length kurtas will also complement leggings. However, short baggy kurtas often look awful when paired with tights. Try to wear kurtas with a fitted bodice and flared skirt.
Q.

Can a kurta be worn as a dress?
A. Women can rock breezy, long length kurta dresses at dinners and office parties with high-heeled pumps or stiletto sandals. Sleeveless or spaghetti straps look incredibly chic on kurta dresses. A luxurious clutch and ear studs are perfect to complete such a formal look.