Festive Attire for Men: Whenever we hear the word festive suddenly our mind brings out all the happy images, filled with smiling faces, colors, balloons and buntings. Hearing about upcoming festivities gives everyone such a good feeling inside and they start planning it in their heads.
Most men as these days are not making any fashion blunders as men who wear gold ties or colorful bows just to look the part. They are very easy to spot and can become a laughing stock of the evening. So do take special care when dressing up.
Festive doesn't mean you need to be clothed according to all the colors. Keep in mind your relation to the host, the location and the occasion. A birthday, 4th of July, Christmas, Bar Mitzvah etc. Invest in some good pieces such as a velvet coat or bermudas, some good jackets of lighter shades. We have some very good ideas as to the clothing part. Do take a look.
Latest Festival Clothing for Guys
RECOMMENDED: [highlight]Retro Outfits For Men – 17 Ways To Wear Retro Outfits This Year[/highlight]
#19. Bomber Look
This olive green jacket is working really well with an all black outfit if you are opting for a sombre look.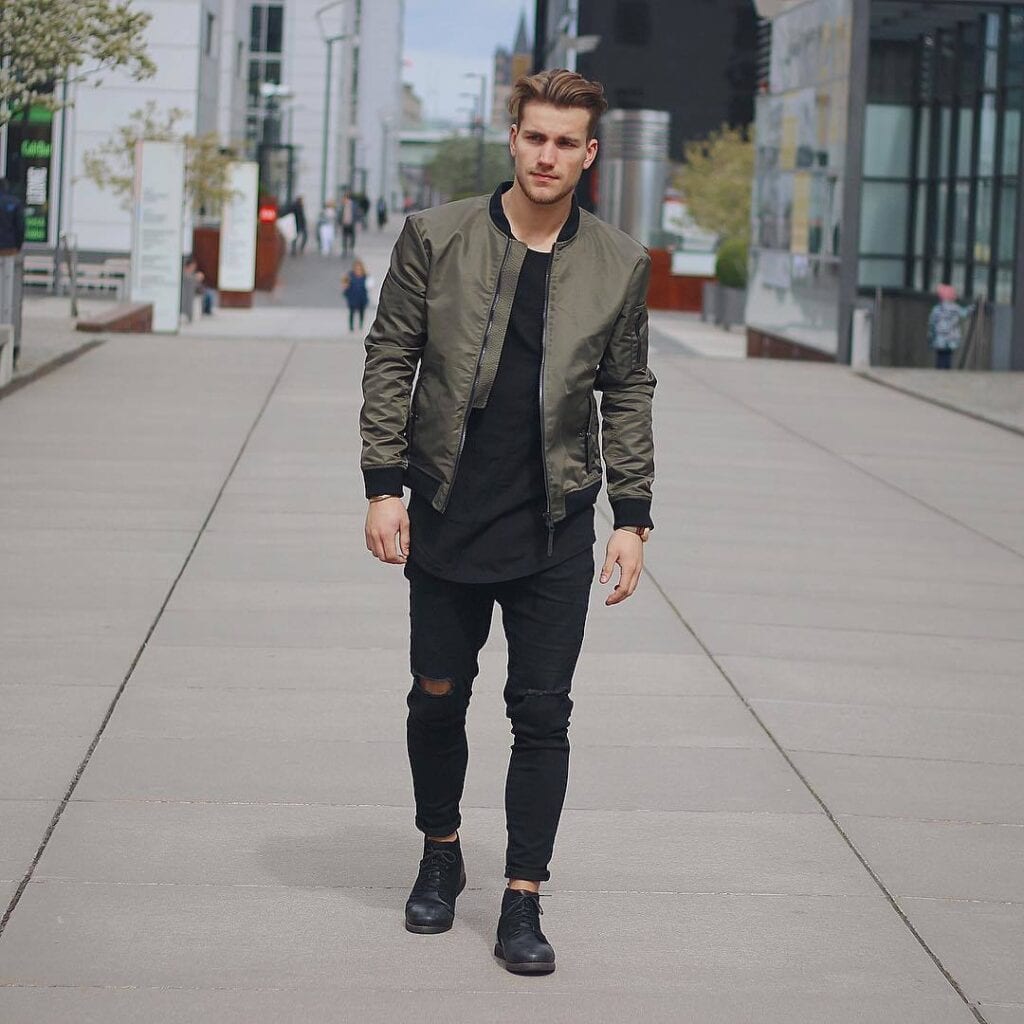 Source
#18. Decent Guy Festive Attire
Printed blue button down shirt with Bermudas is perfect combo for a sunny day.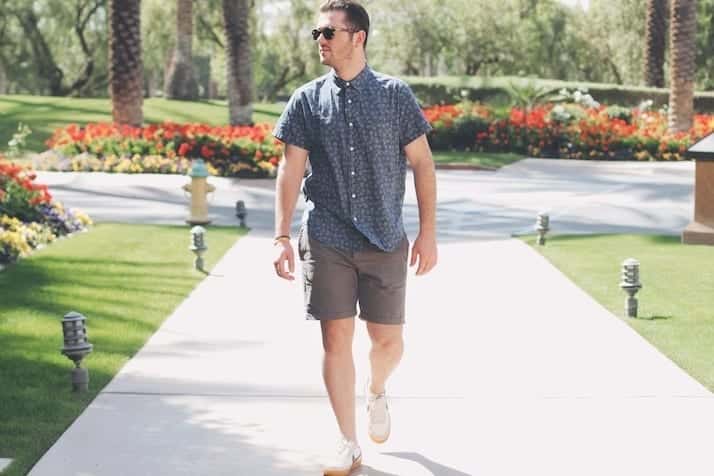 Source
Also check out [highlight]Men Outfits for Theater-18 Tips How to Dress for Theater Night[/highlight]
#17. Party Festivities
Summer festivities sometimes also require to dress up semi formally and this light gray jacket with white pants is a cool attire.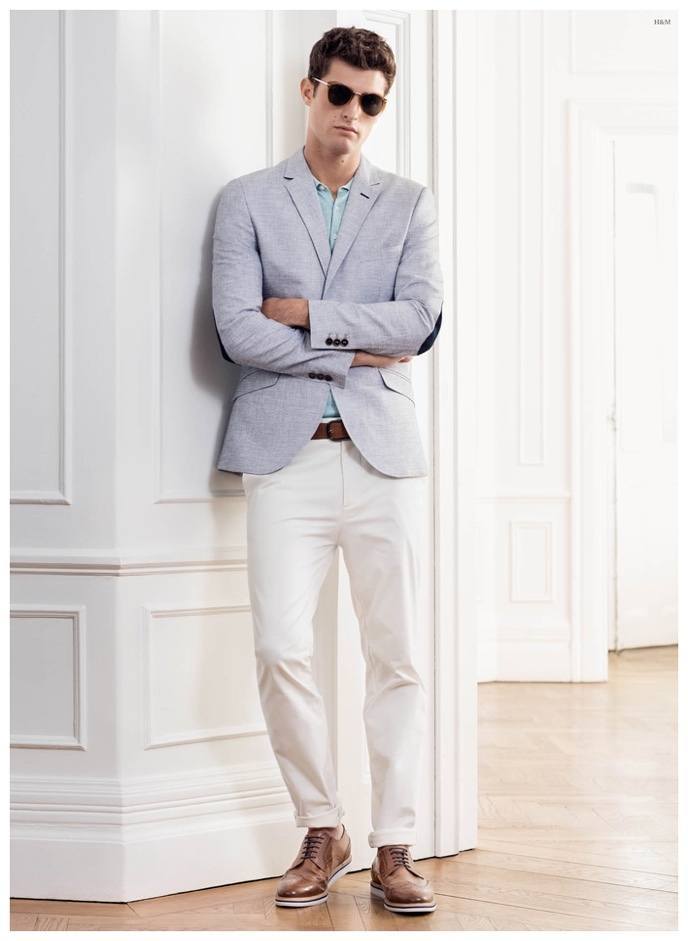 Source
#16. Beach Party with Family– A festive occasion if you are taking your girlfriend to meet your parents; just dress up with boots and a jacket.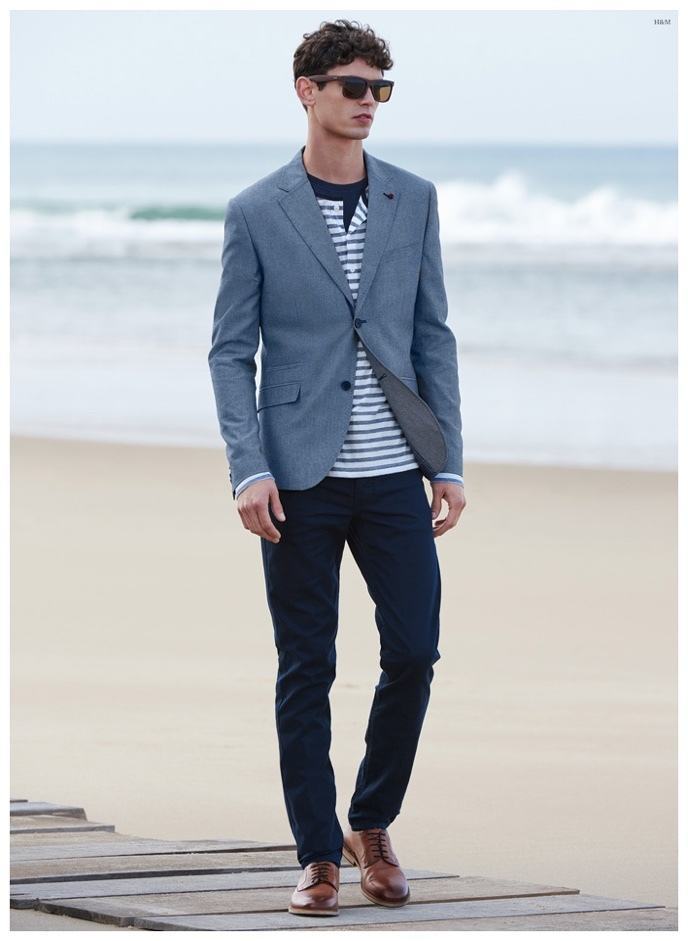 Source
#15. Christmas in Australia
Summertime formal dressing is a bit tricky that is why we have chosen this ensemble for you. A floral bermuda inspired shirt with shorts and a jacket.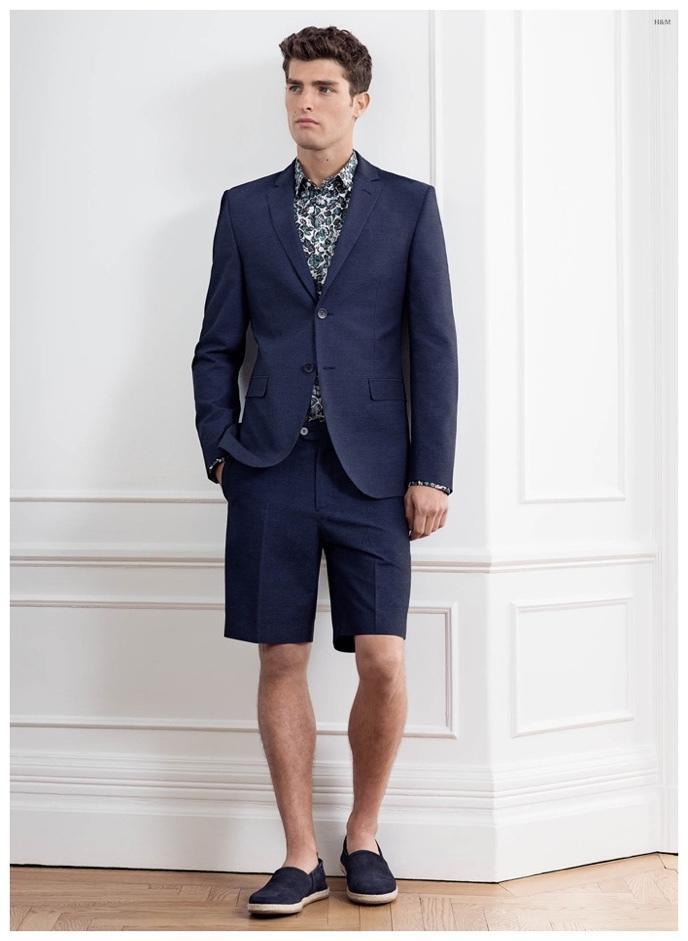 Source
#14. Office Christmas Party Dress up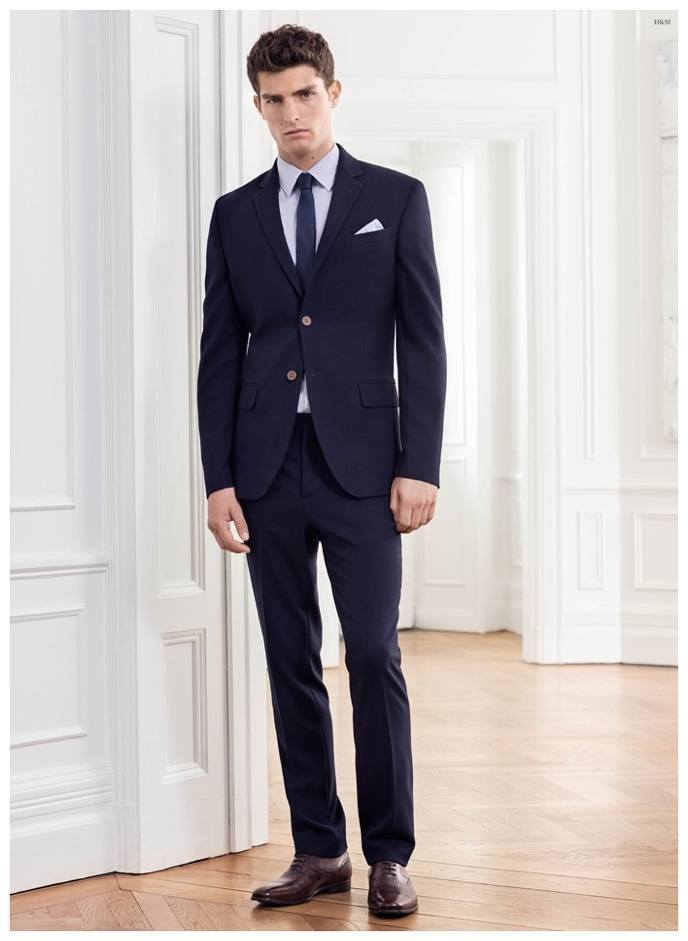 Source
#13. Swag Music Festival Outfit
Attending an event like coachella? Dress up in this gray denim outfit. If you can carry it off nicely wear a necklace also.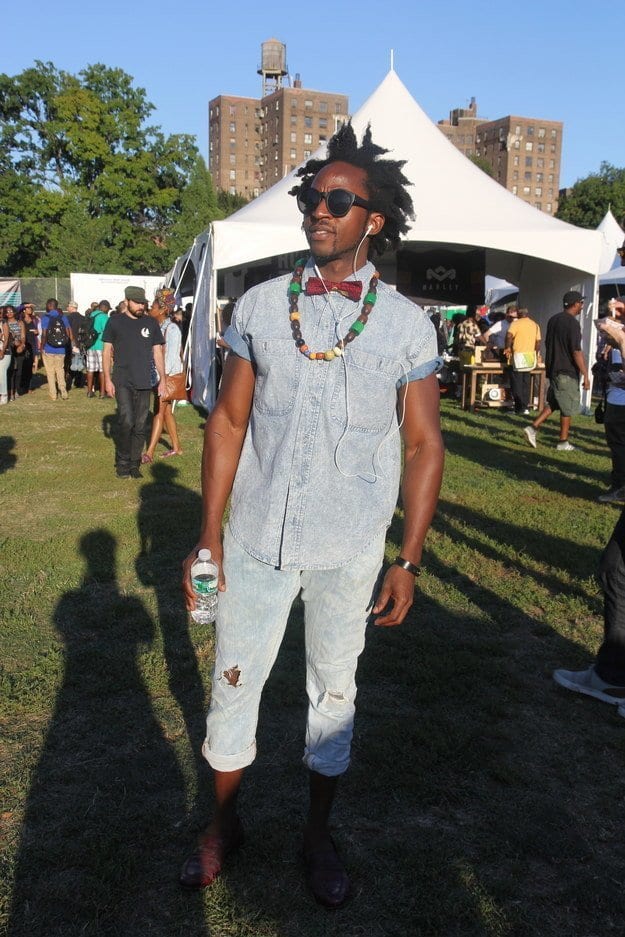 #12. The Red Brigade

Don't miss out [highlight]Cocktail Outfits for Men – 30 Tips Learnt from Celebrities[/highlight]
#11. Cardigans for Men
Look uber cool with a fedora hat and a cardigan.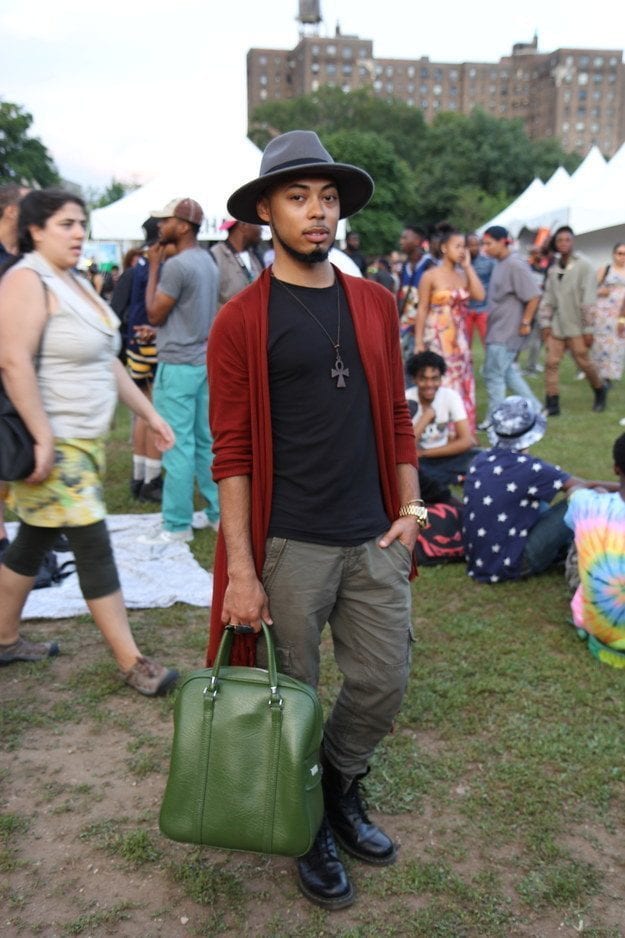 #10. Traditional Attire
An all black outfit never fails be it any event. Put on your sneakers with i t and you are a go.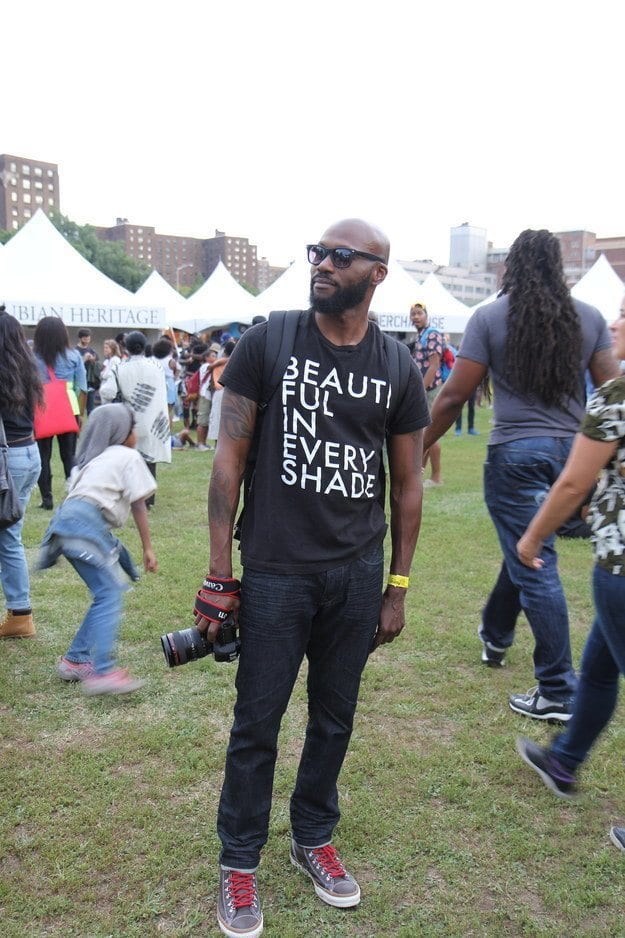 #09. Ultimate Festival Guy Ensemble
Ripped jeans white a plain shirt and a bomber jacket with lace up boot sis always a good option. Add a hat for the extra touch.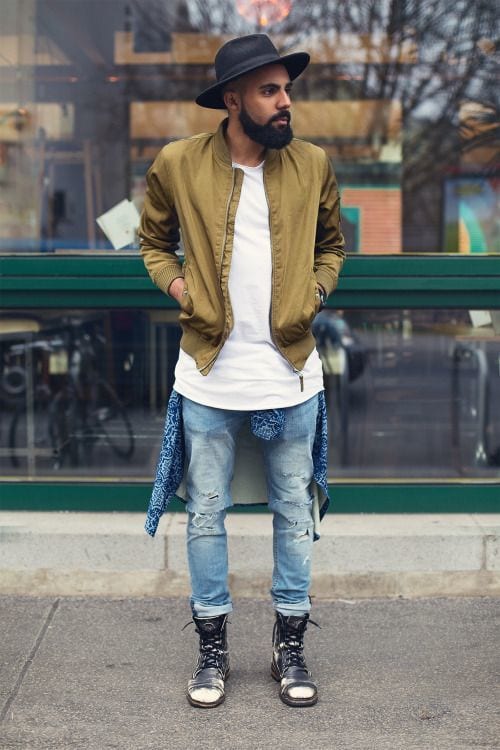 Source
#08. Classy Outfit– Going to a date on 4th of July? Impress your date with this classy ensemble.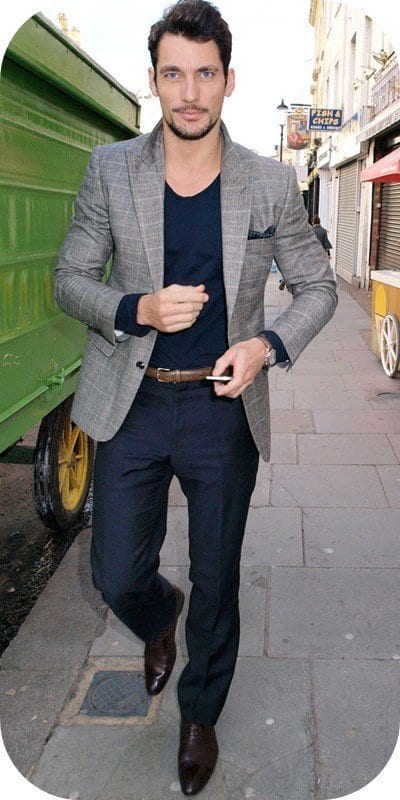 Source
#07. Velvet Coat &Turtle Necks
Velvet coats add the glamor that is missing from the otherwise sober outfits for the festivities. This tie and dye inspired purple coat is tamed down with a white turtle neck and black ball room pants.

Source
#06. Winter Look
Outdoor activities during winter will require you to dress up for cold. Beanie and a scarf are always a good option.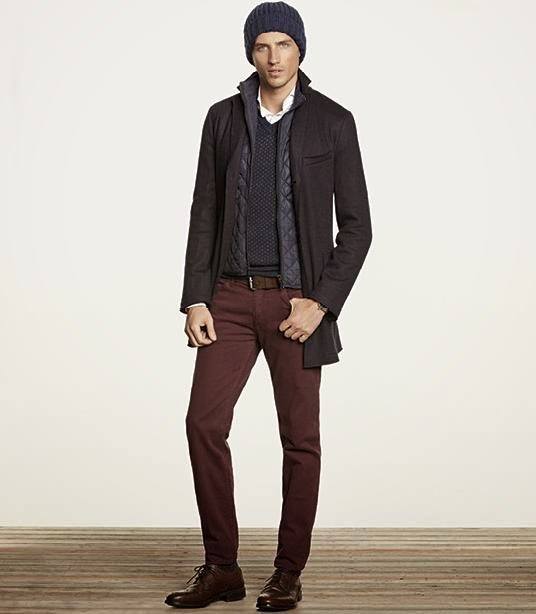 Source
#05. Denim on Denim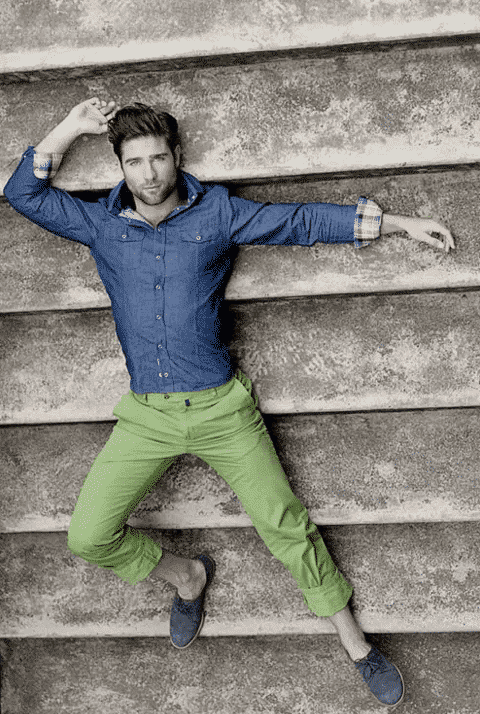 #04. Careless Casual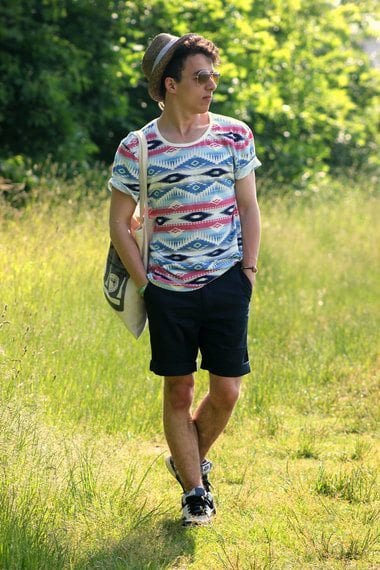 Source
#03. Blue Coat for July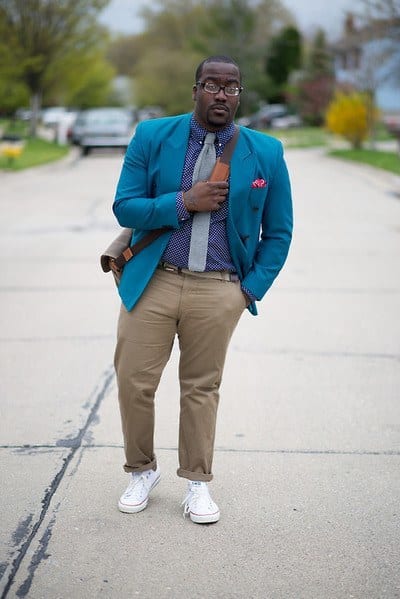 Source
#02. Styling Idea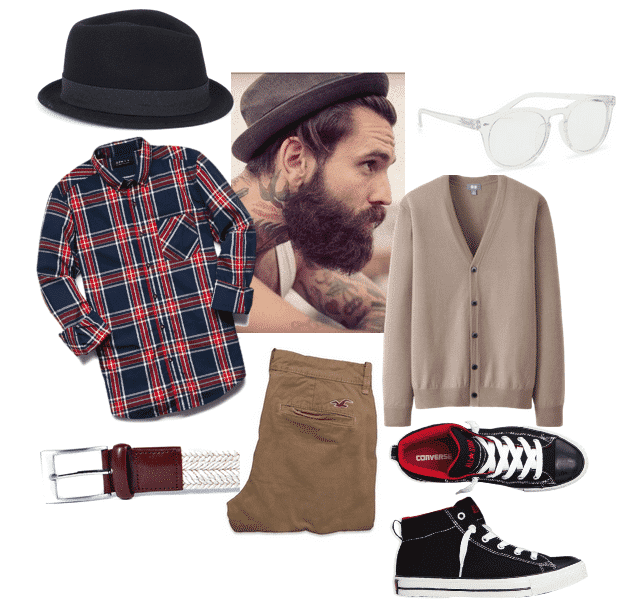 Source
#01. Cool Guy Attire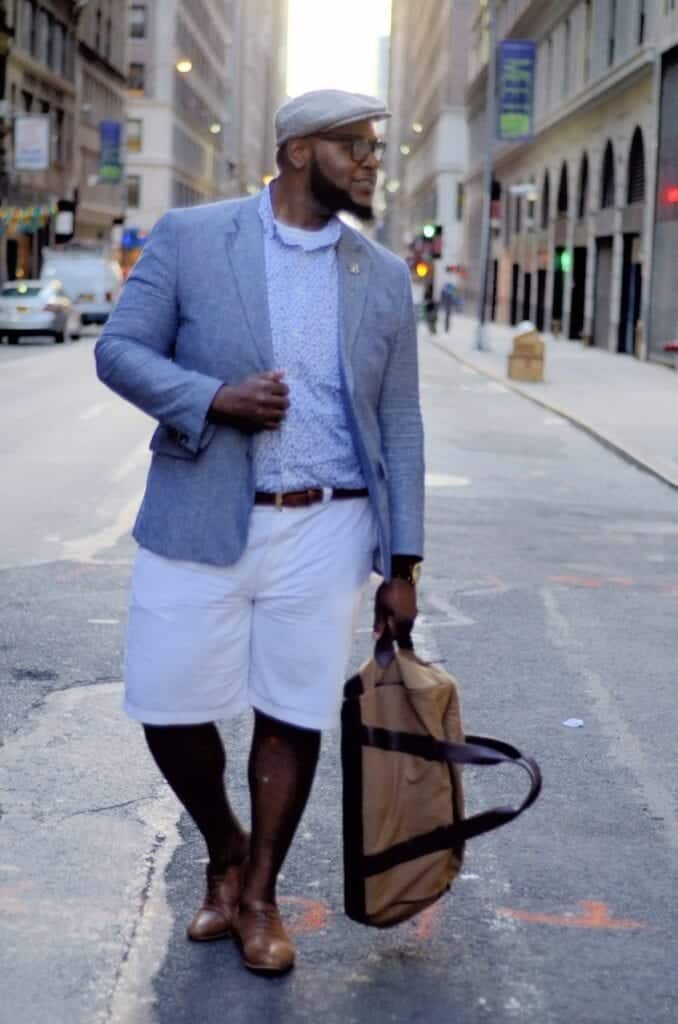 Source