Fashionable Nightclub Outfits For Plus Size Women- Who says that nightclubs are just for women with perfect and sexy figures. Plus size ladies can also enjoy their nights out in nightclubs with the perfect attires that suit their body shape and make them look pretty.
There are a variety of dresses for plus size women to wear to dance their night away and meet and socialize with some new people. The most important thing regarding choosing the perfect dress is that you should experiment with different patterns, designs and colors.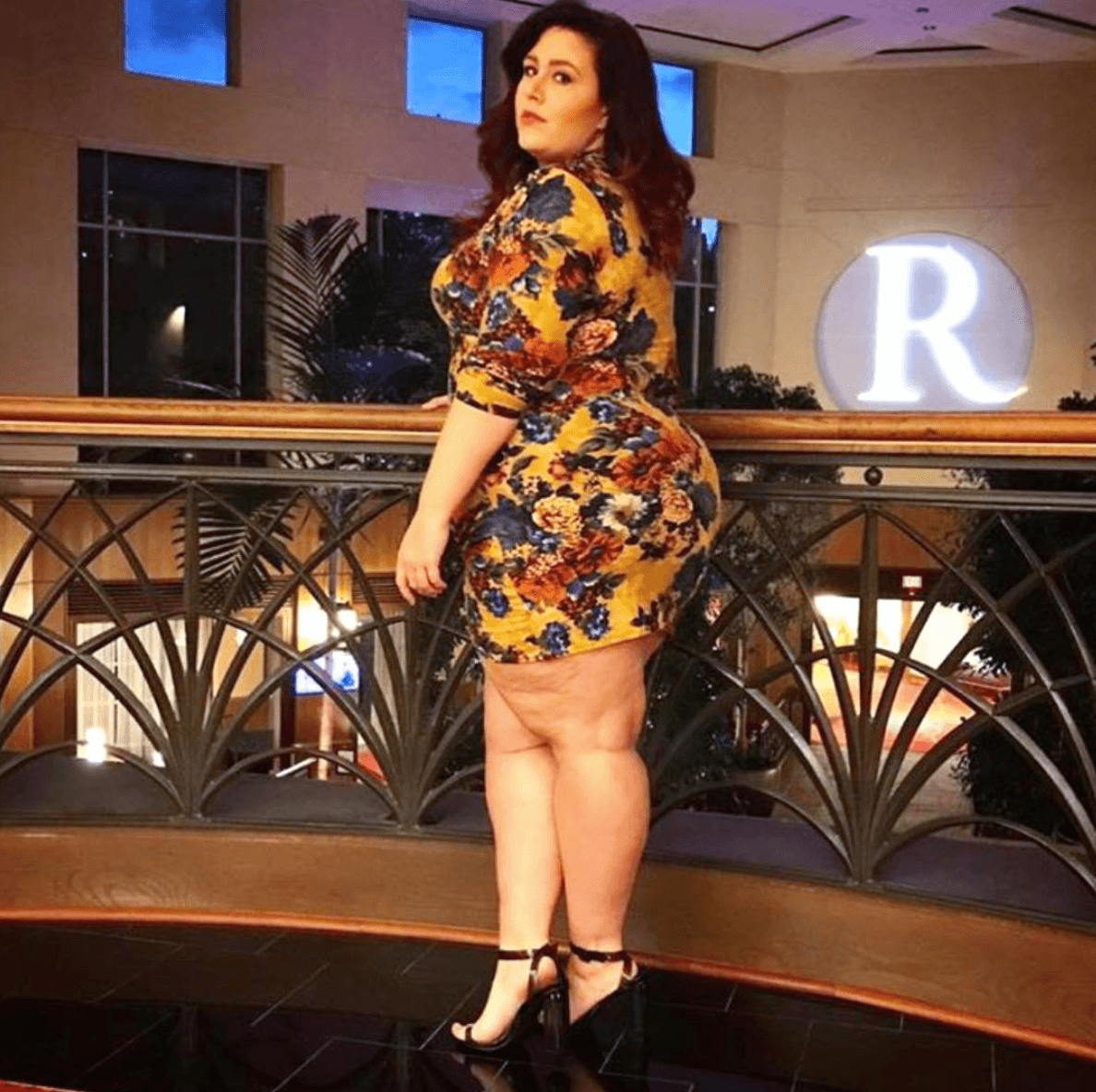 What to Wear to Nightclubs if You are Curvy or Plus Size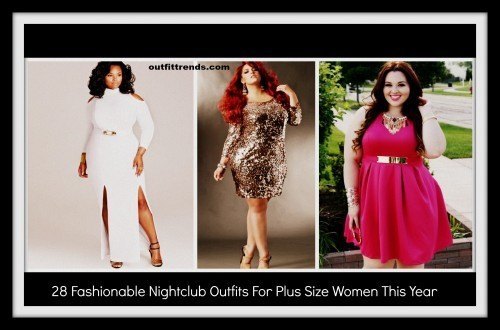 #28. A Classic Black And White Combo
A white printed top with a black plain skirt looks very classy and elegant for a night out at a club with friends. Pair this attire with a golden neck piece and heels to enhance the overall look.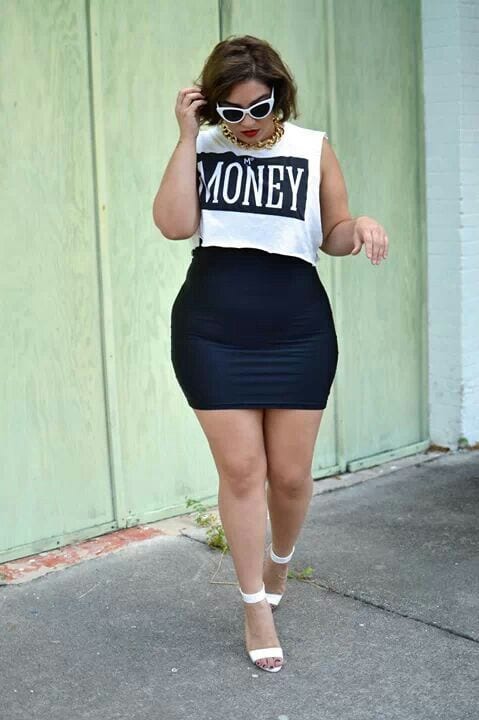 Source
For some celebrity style inspirations, do have a look at 20 best Adele outfits every plus size woman should follow
#27. Same Patterned Top And Knee Length Skirt
You can choose a pattern and color that compliments your body and facial color tone and design a top and knee length skirt to wear to a nightclub.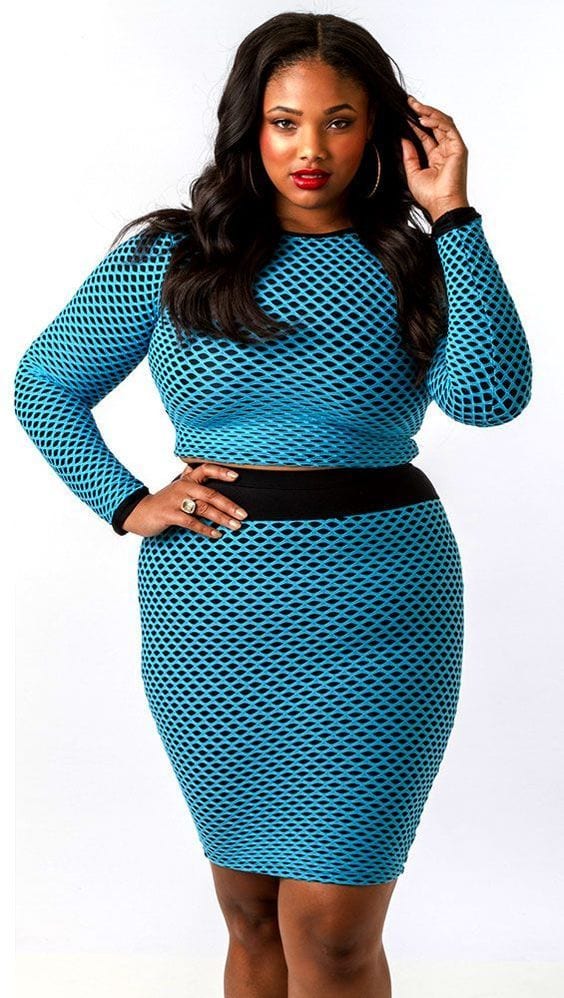 #26. Glitter Glitter All The Way
If you hate wearing jewelry than this is the perfect trend for you. Pair up a sequined glittery shirt with plain pants or leggings and make your way in with all eyes on you.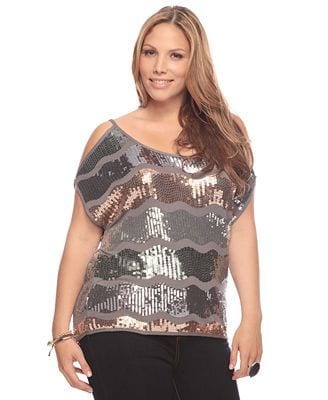 Source
#25. Metallic Dress
Metallic dresses are best for ladies who feel comfortable in them as they are too glamorous and often ladies don't know how to carry this much glamour with style and easiness. Make your metallic dress a focal point by pairing with nude or neutral heels, stud earrings and a plain bracelet or watch.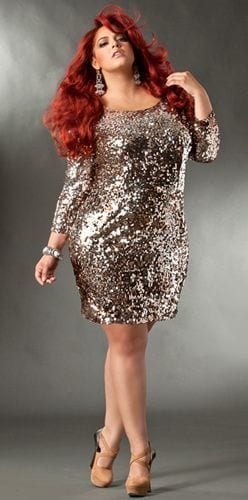 Source
#24. Front Slitted Dresses- Slitted dresses give a bold, sexy and playful look. If you want to make them look elegant, try keeping the hemline and sleeves long.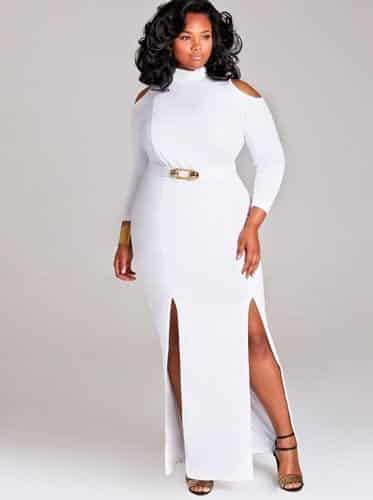 Source
#23. A Plain White Dress
White is a color that can suit both fair and dusky complexion ladies. This soft color gives an utterly chic look is paired with the right accessories and carried in a comfortable manner. A plain white dress with a gold belt and heels and some bangles and earrings is perfect for a night out.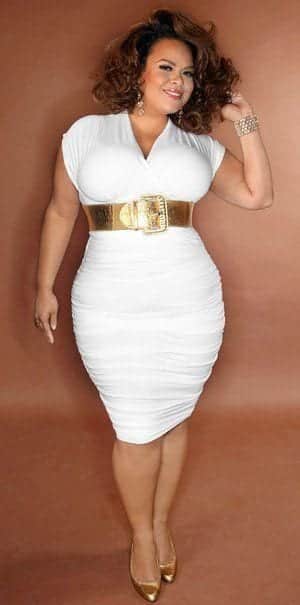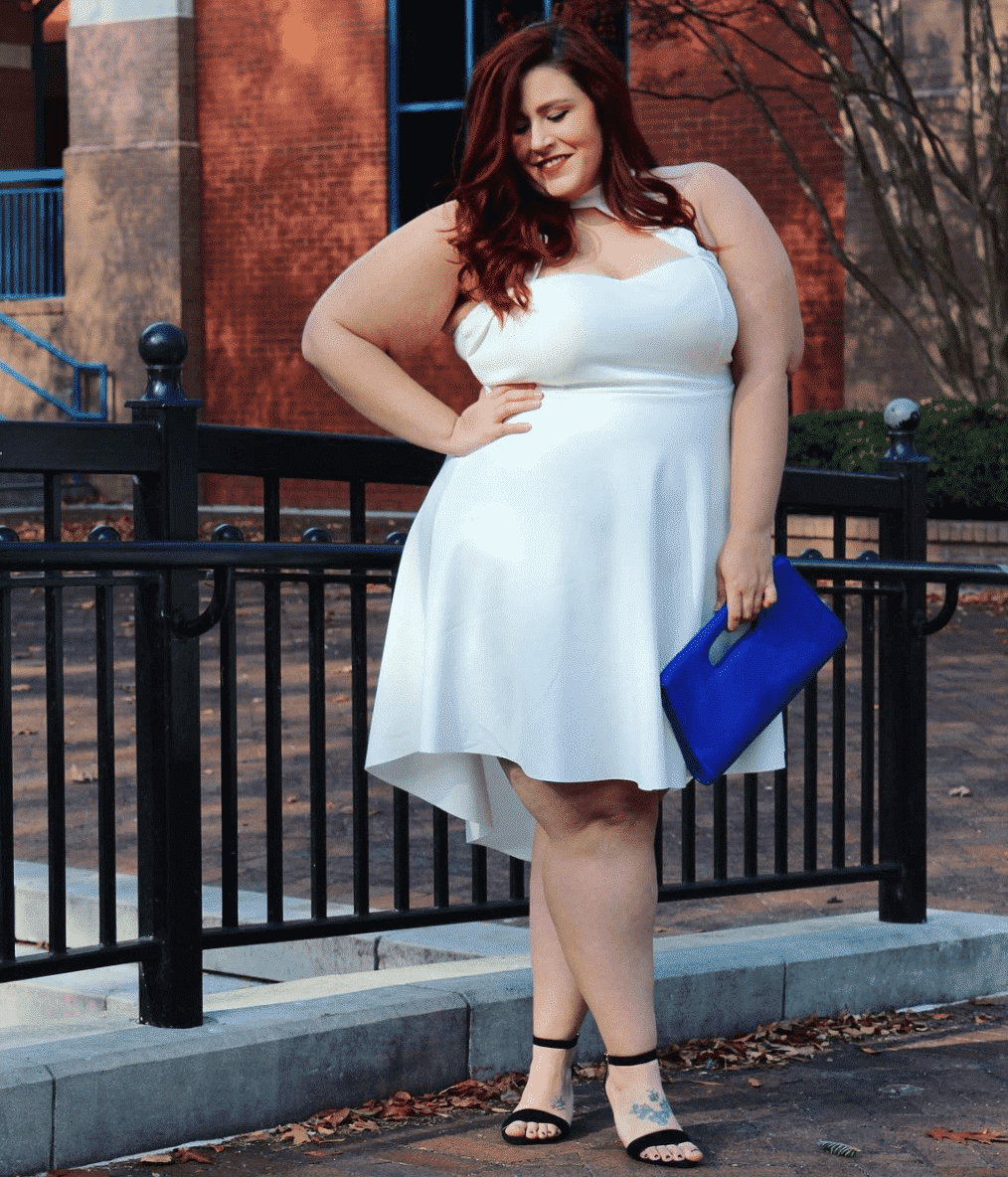 Don't forget to check out Night club outfit ideas-30 cute dresses to wear at a night club
#22. A Red Puffy Sleeved Leapard Printed Dress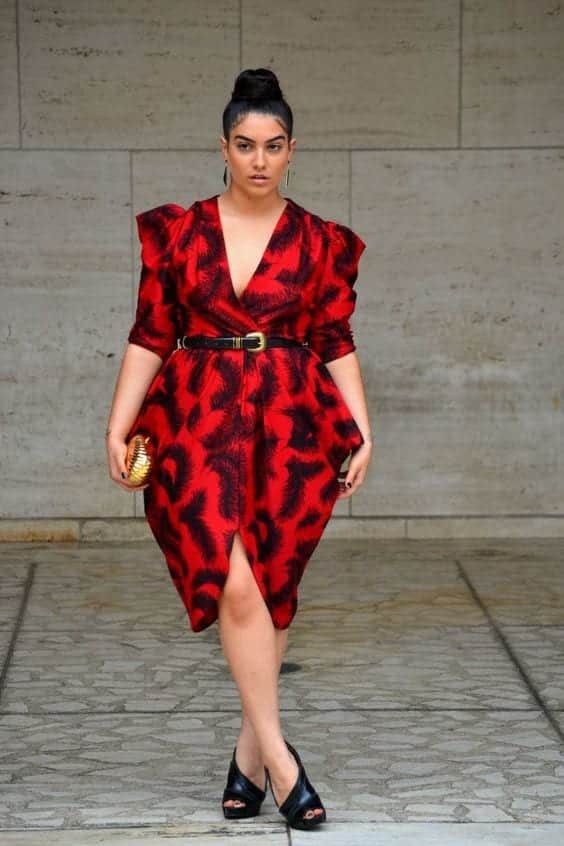 #21. A Bow Mint Dress
This captivating dress with a lovely neckline with a bow design and silky material make it a perfect fit for any plus sized lady.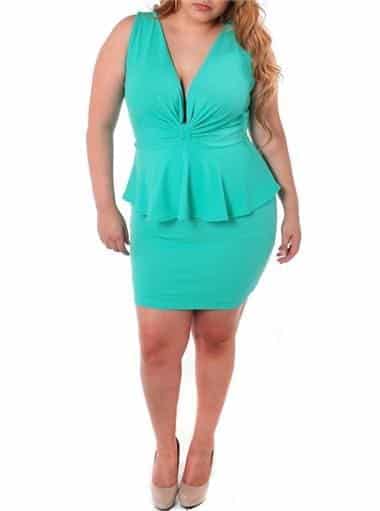 Source
#20. A Two Toned Dress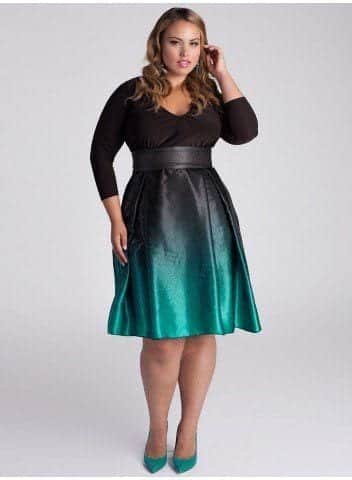 Source
#19. Go For Something Plain And Bright Colored
You can choose an orange outfit and pair it with heels and some bangles.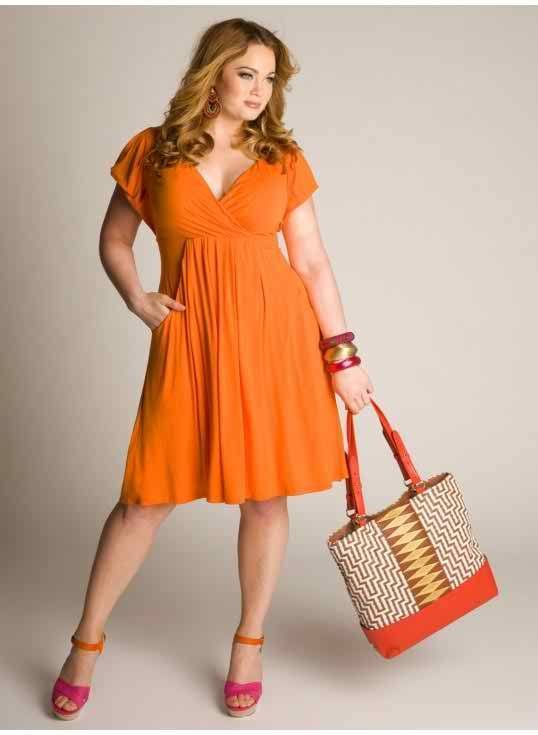 Source
#18. The Desired Little Black Dress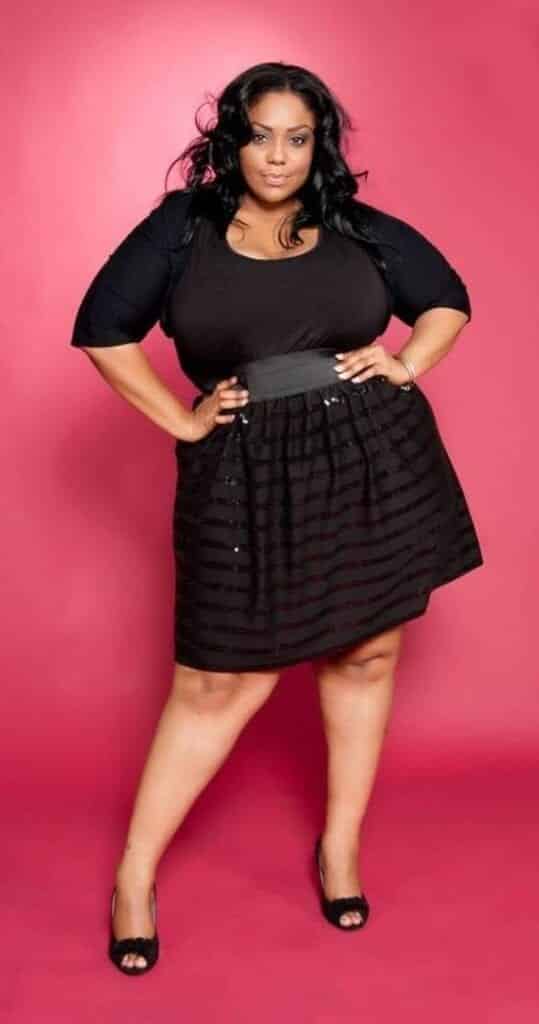 Source
#17. A loose Top With Sequined Skirt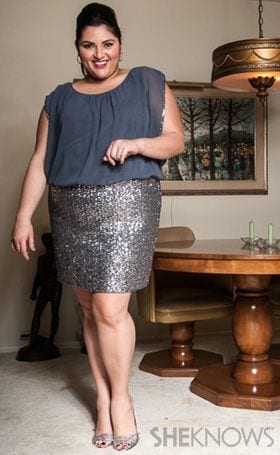 #16. A Peplum Dress With Studs

Source
#15. A Denim Dress
Pair up a denim strapless dress with High Heels and a necklace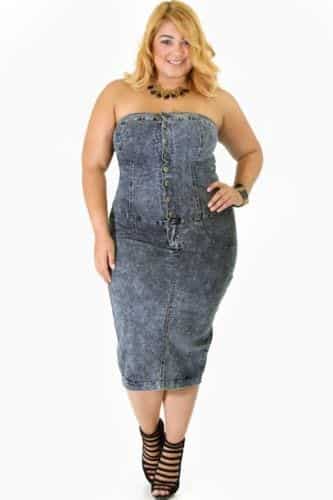 Source
#14. A Gold Tone Dress With Lace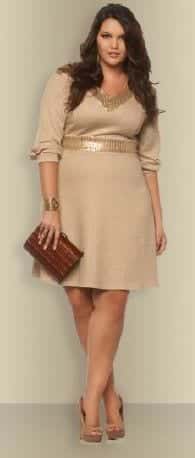 Source
#13. A Flowy Black Dress
You can pair this up with long gold earrings and gold bangles to give a funky look.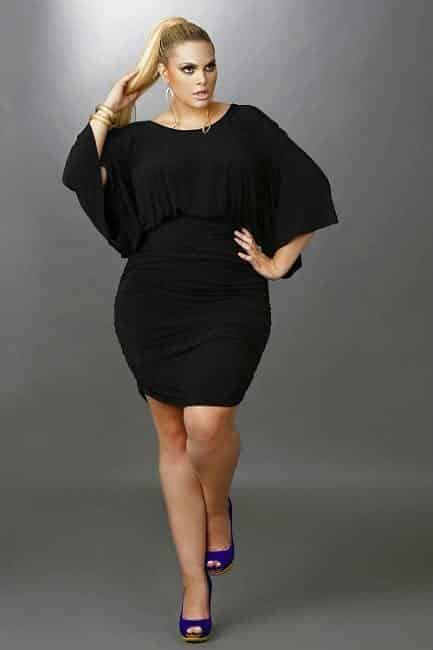 #12. Lace And Sequin Combination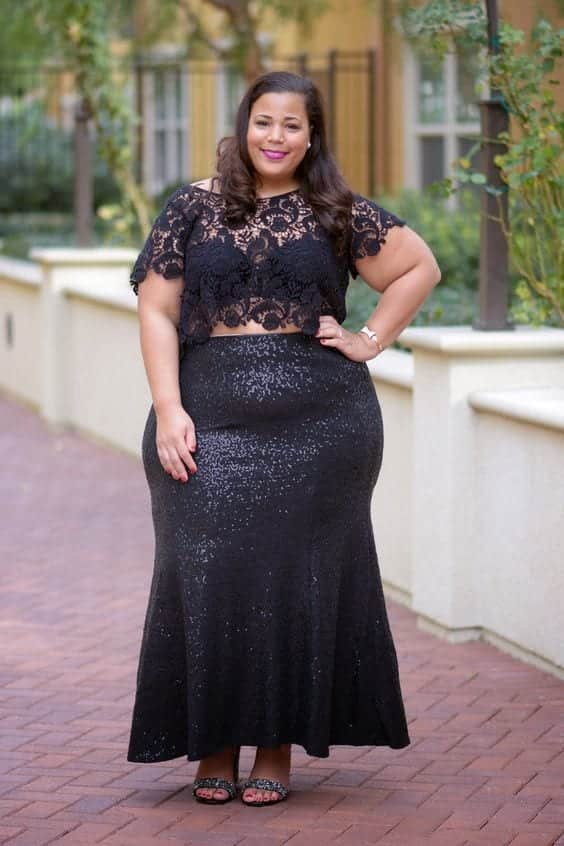 Source
#11. A Denim Knotted Top With Patterned Skirt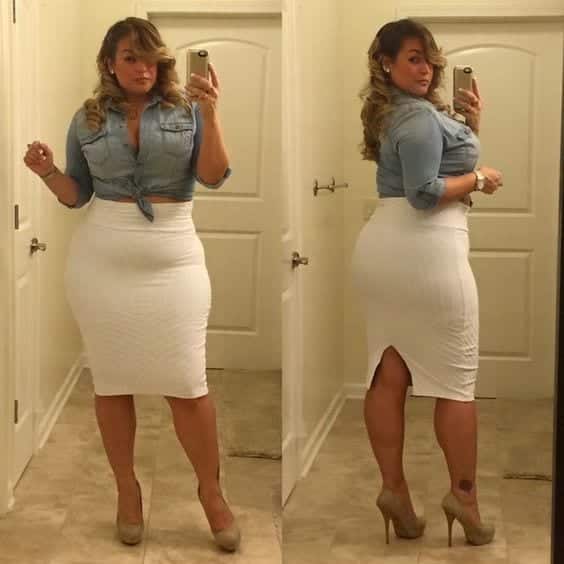 Source
#10. Drapey Pleated Dress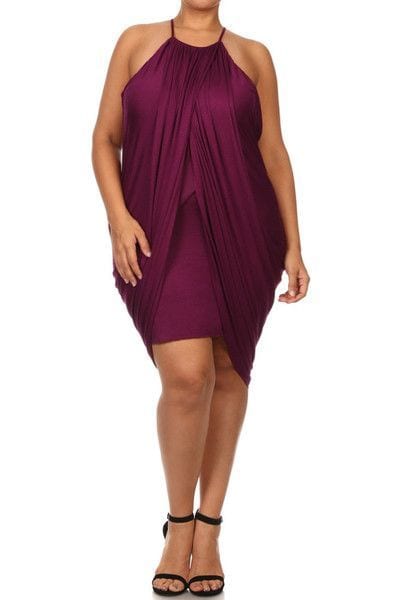 Source
#9. An Overall Lacy Outfit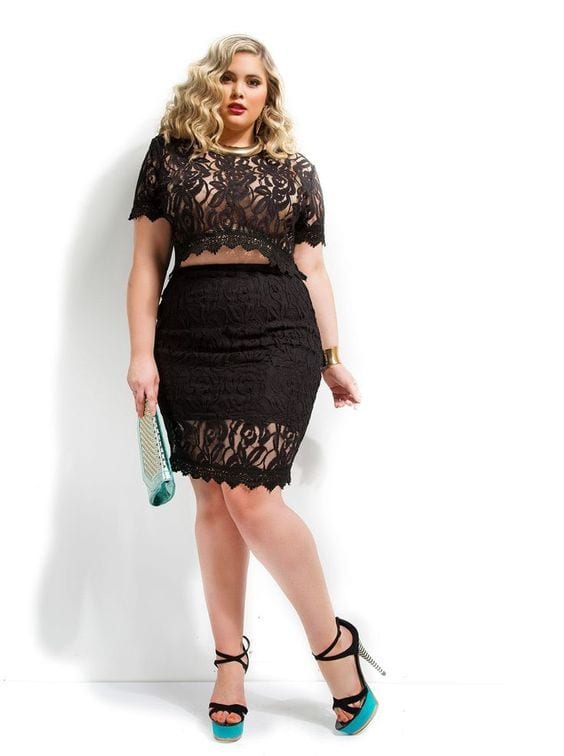 #8. Plain Dress With A Sequin Jacket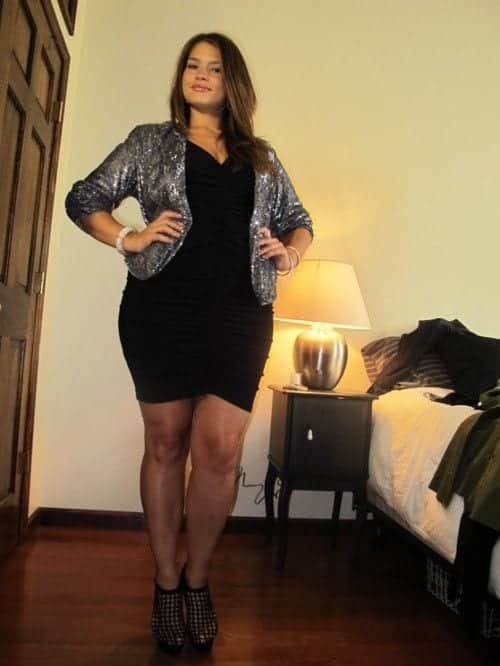 Source
#7. Floral Dress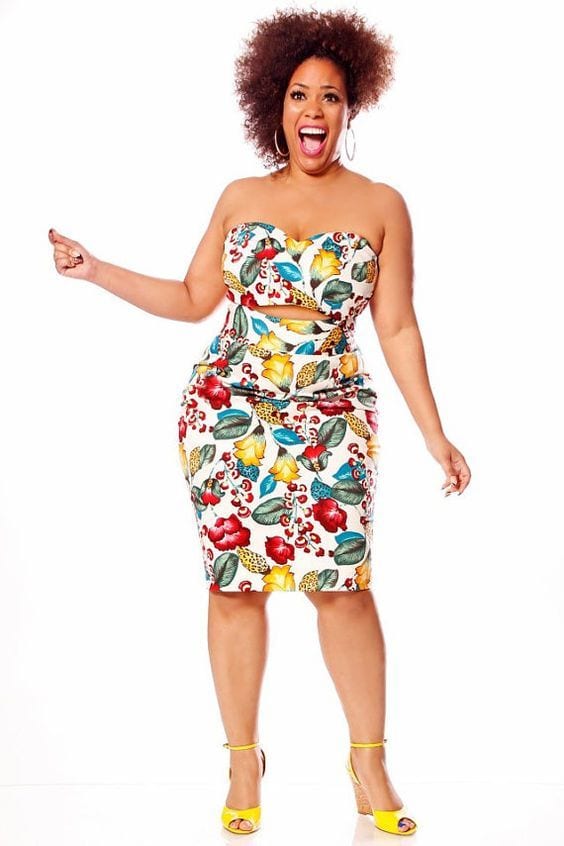 #6. A Velvet Dress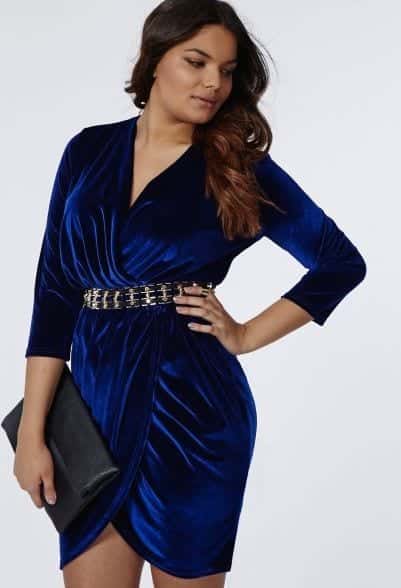 Also check out[highlight] Velvet outfit ideas-20 ways to wear velvet dresses stylishly[/highlight]
#5. Pleated Red Dress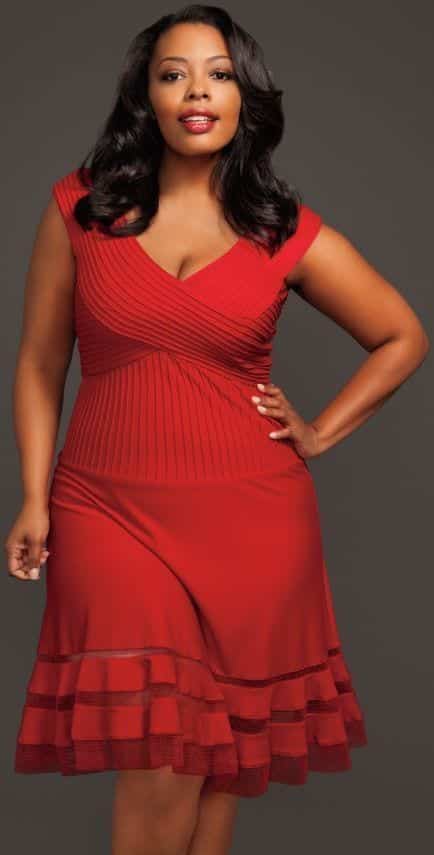 #4. A Mesh Designed Dress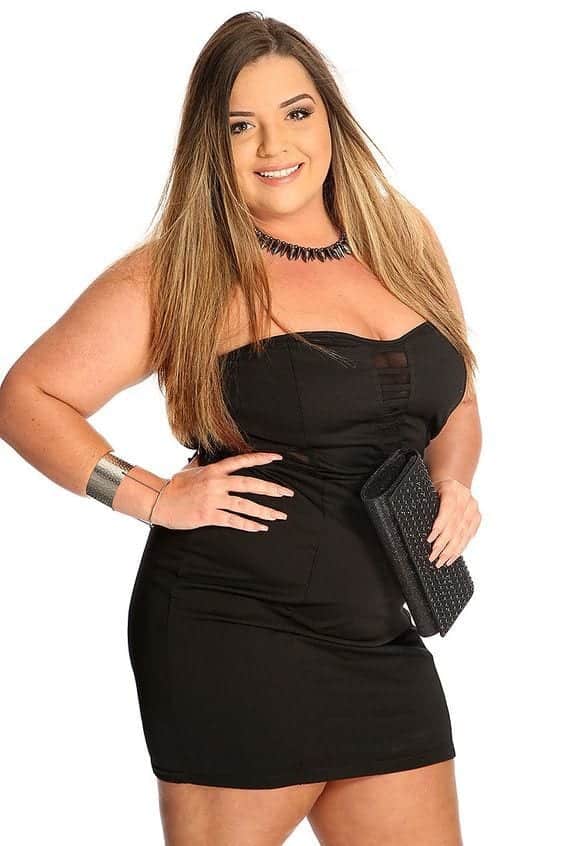 Source
#3. Pink With Loads Of Gold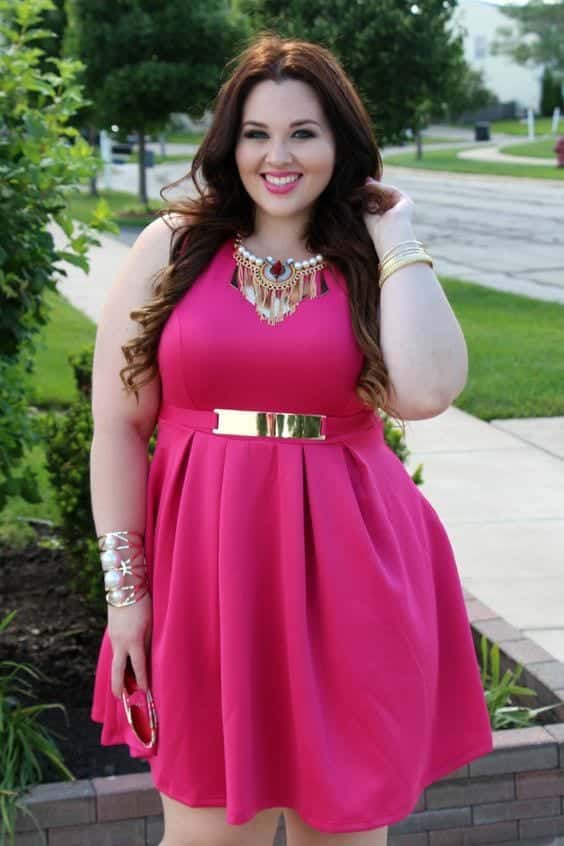 #2. Jumpsuit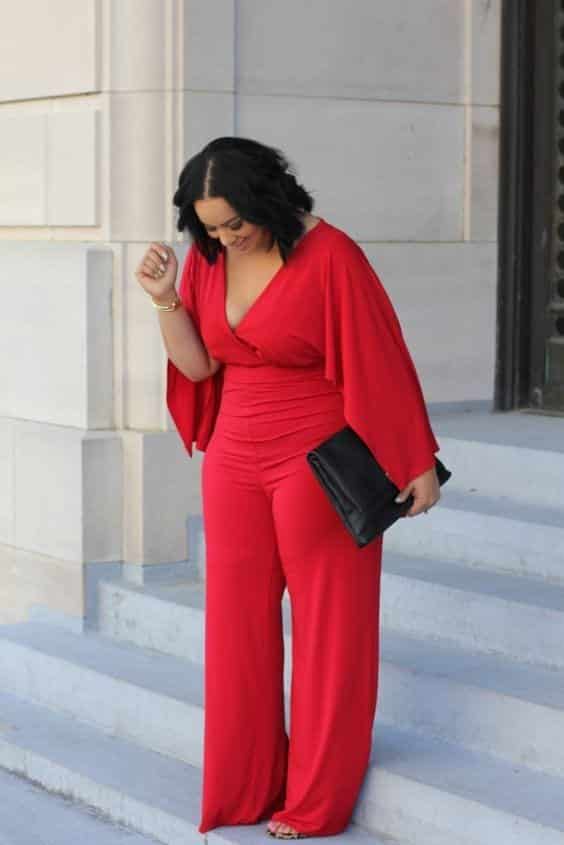 Source
#1. A Complete Grey With A Touch Of Pink