Cute Curly Hairstyles for Teenage Girls- Curly hair is something that every girl wants. With its ability to make you stand out in crowds and look beautiful, however, you style it, curly hair is full of glamour and beauty.
A common misconception is that straight hair is better suited to all kinds of hairstyles. This is entirely false because curly hair has just as many options as straight hair. In this post, we will present you with various and easy hairstyles that you can opt for- even when you have no prior knowledge of hairstyling. 
Who said that great hairstyles are all meant for the silky and straight hair possessors – when there is a lot of creativity that can be done with some casual curliness? Not only does curly hair look extraordinarily stunning and graceful, but it is also a trait that only a select few people possess. So, if anything, you should be incredibly proud of your curls and style them the way you want, without ever feeling the need to straighten them. So, to not let the privilege of curliness go astray, why not do some fantastic creativity with it while it is all gorgeous and beautifully colored? Here are some inspiring and fabulous fashion trends that you can apply to your curly uniqueness and look awe-inspiring all the time. Have a look.
How to do Curly Hairstyles for Teen Girls
Curly hair are a gift of God, and you must embrace and take care of it. Curly hair is complicated to take care of and style, especially if you are a teenager because you don't really know what to do or what hairstyles will look good. This is an article for all of you, as we have the best hairstyles for you! Before that, go through these don't's and do's as they can help you a lot.
Dos and don'ts for styling curly hair
Use a wide-tooth brush or comb to brush your hair and avoid frizzing them up. 

Do get a blow dryer with a diffuser attachment to separate and define your curls, making them look pretty. 

If you are using a curling rod to curl your hair, always curl them away from your face. 

Always dry your hair before using a straightener or a curler on them. 

Use conditioning products before starting hairstyling to make your curls more comfortable to work with. 

Add volumizing sprays to your roots for a fuller and voluminous hair look. 

Choose your hairstyle according to the lengths of your curls.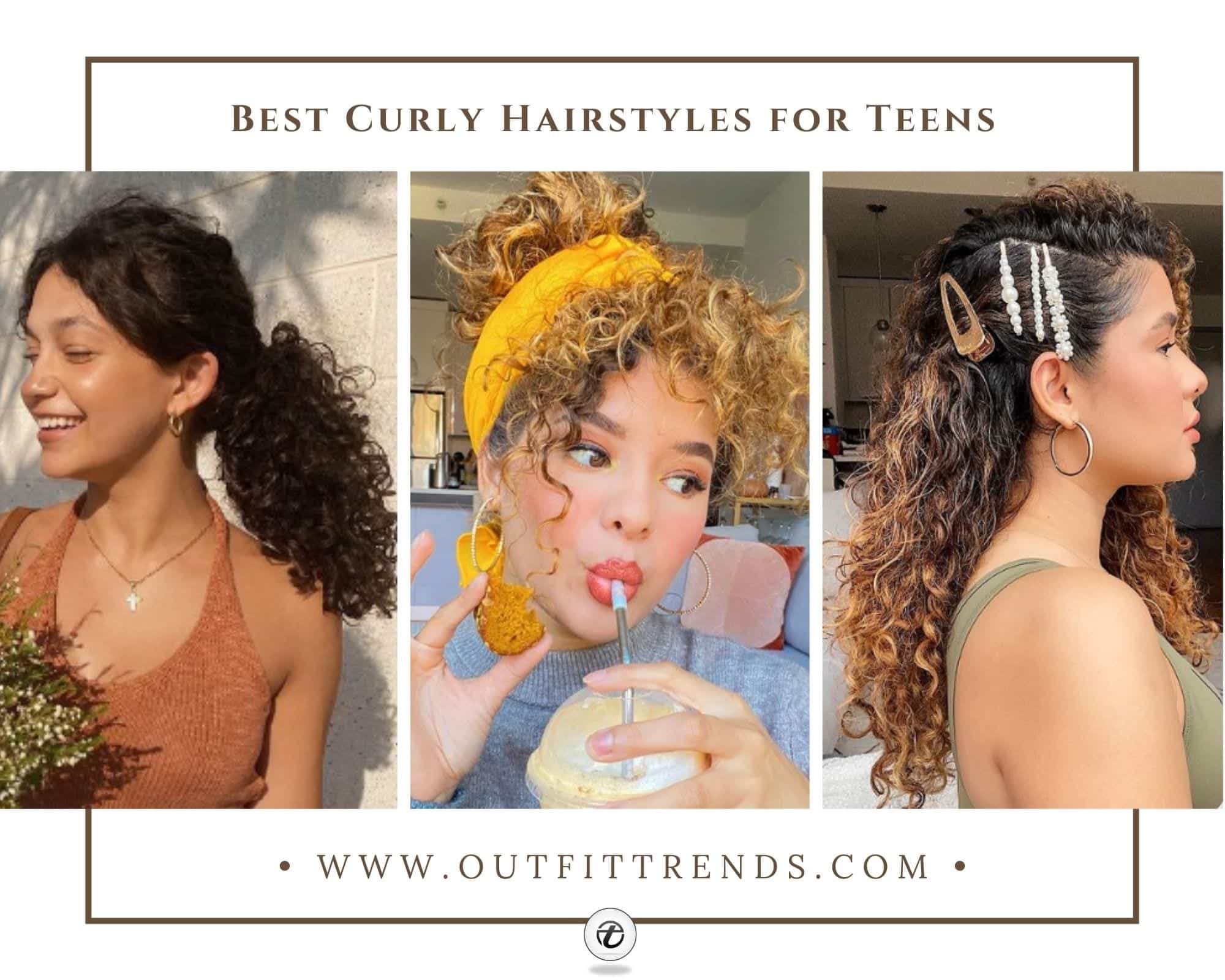 Below are some of the best hairstyles for curly-haired girls. Taking inspiration from celebrities' well-done hair is always a good idea because it is still perfect and at the top of its game! The best part about these hairstyles is that they can all be made in less than 10 minutes and look gorgeous. So, even if you are in a time crunch, one of these hairstyles can be the go-to hairstyle you can get done in no time. Moreover, we have for you hairstyles for everyday use and fancy ones for classy parties or proms. 
↓ 25 – Side Part with Hairclips
Hairclips are trending once again and pearl hairclips just never go out of style which is why this is a look you can carry any day, any time. Just part your hair to one side and add your favorite hairclips.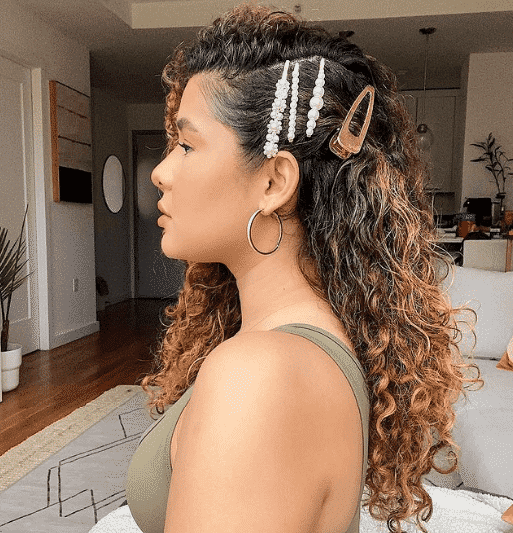 ↓ 24 – Add a Band
There are hundreds of curly hairstyles that you can create with a headband and with how headbands are trending these days, I highly recommend that you buy a couple of bright colored, retro style headbands. You can wear these headbands with messy buns, ponytails, top knots and whatnot.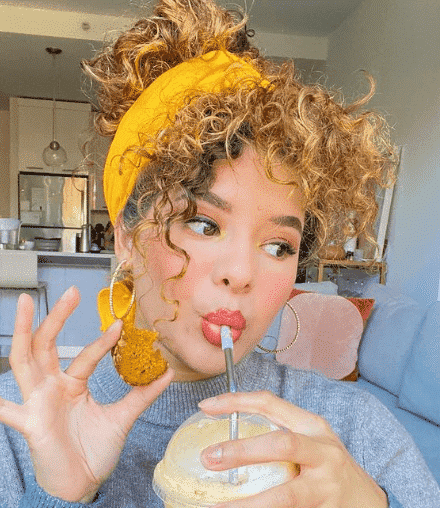 ↓ 23 – Wash and Go
Sometimes, this is the only hairstyle you need or have the time for, just wash your hair and let your natural curls shine.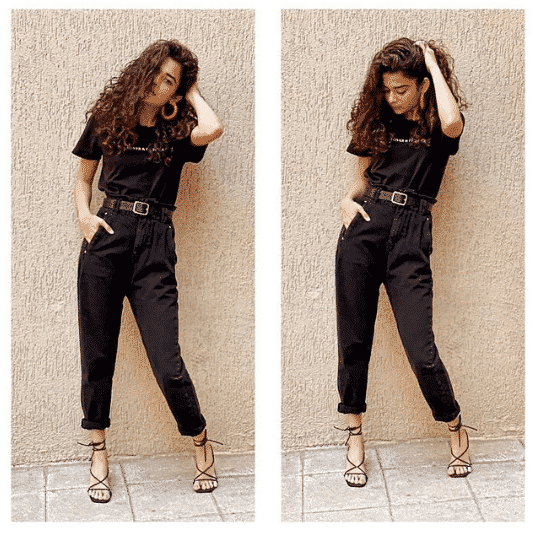 ↓ 22 – Sleek Low Ponytail on Curly Hair
A simple yet eye-catching way to style curly hair within seconds is to just wrap it up in a ponytail, a point proven well here by the curly head influencer, Jayme Jo Massoud.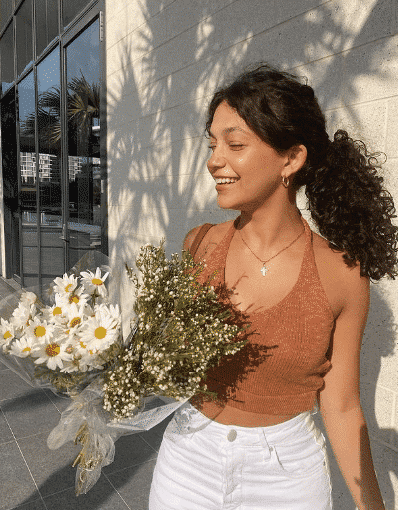 ↓ 21 – The Everyday Top-knot
This is invented for the day you feel casual and want to keep your curls away from your face. Top-knots are easy to make, and all you need to do is put all your hair in a ponytail, divide it into two sections and wrap it around your hair tie while giving it a round look with the help of your hands. 
The best thing about this hairstyle is that for curly hair, it looks as good with casual outfits as with formal ones.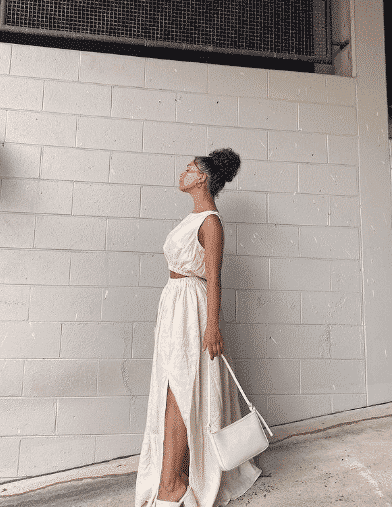 ↓ 20 – The Hotly Dyed Color
Look at how this fiery red hair color goes so well with the girl's complexion, makeup, and outfit. Such protection can only be found in celebrities, so taking inspiration from them is always a good idea. Fiery red curls look flawless.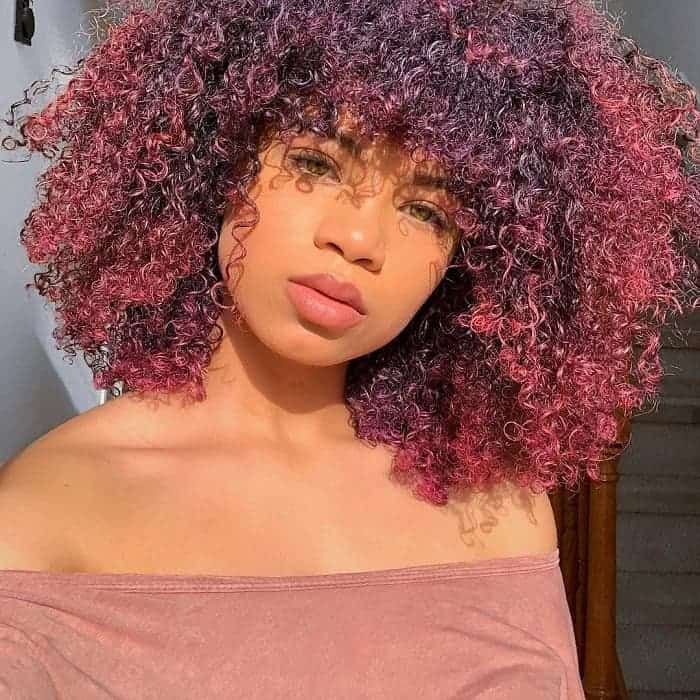 ↓ 19 – Celebrity Blond Curled Hair
Who says you cannot have a pale blonde and look stunning? Salena Gomez, here is the next example that blonde curls can be styled beautifully. These loose and fluffy curls will not only go well on a casual day but can also be paired with a fancy dress at an important event. It is a beautiful picture from her teen days; we are sure you will love the look!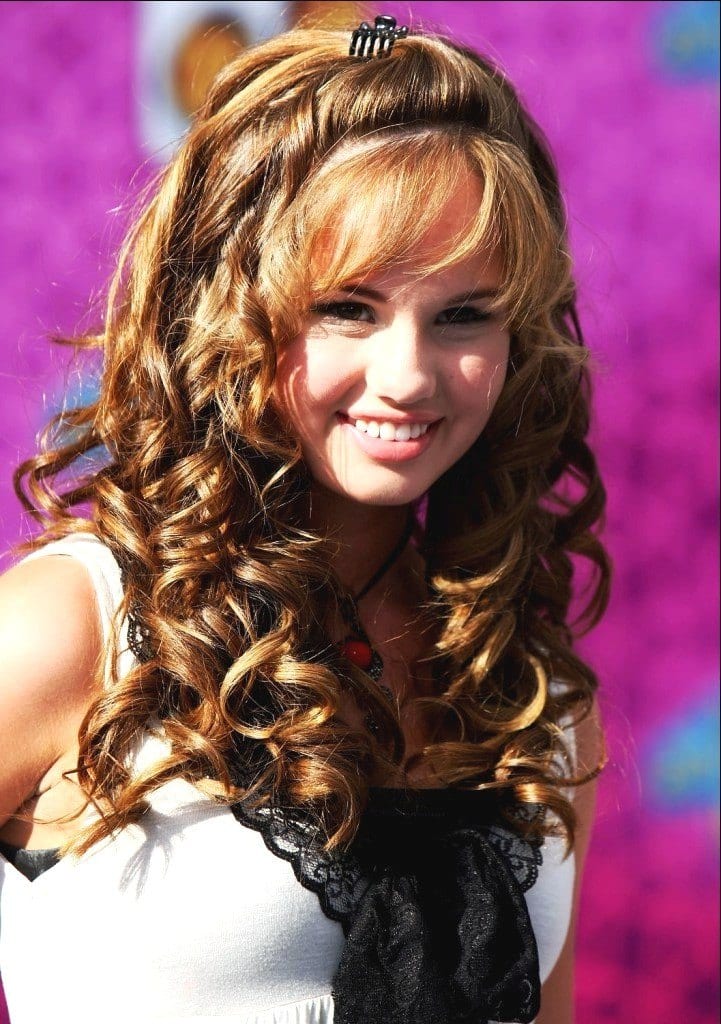 ↓ 18 – Highlight Craze
These intermittent highlights are very much desirable among those who value fashion these days. These highlights don't only look extremely natural but give your hair a lot of volumes and make them look very elegant. It would not be wrong to say that she has the perfect spirals ever in this photo! If you want to recreate this look, use a one-inch curling wand, and voila, you will have the same result!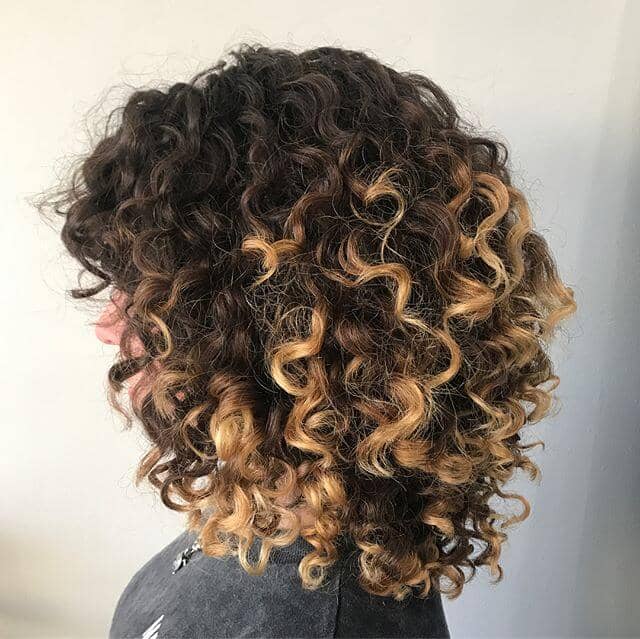 ↓ 17 – The Most Blossoming Brunette
We doubt you would ever have seen this prolonged brunette volume with the equally awesome and beautifully defined curls. Pairing your voluminous brown curls with a top knot is a great idea, for it accentuates your curls even more!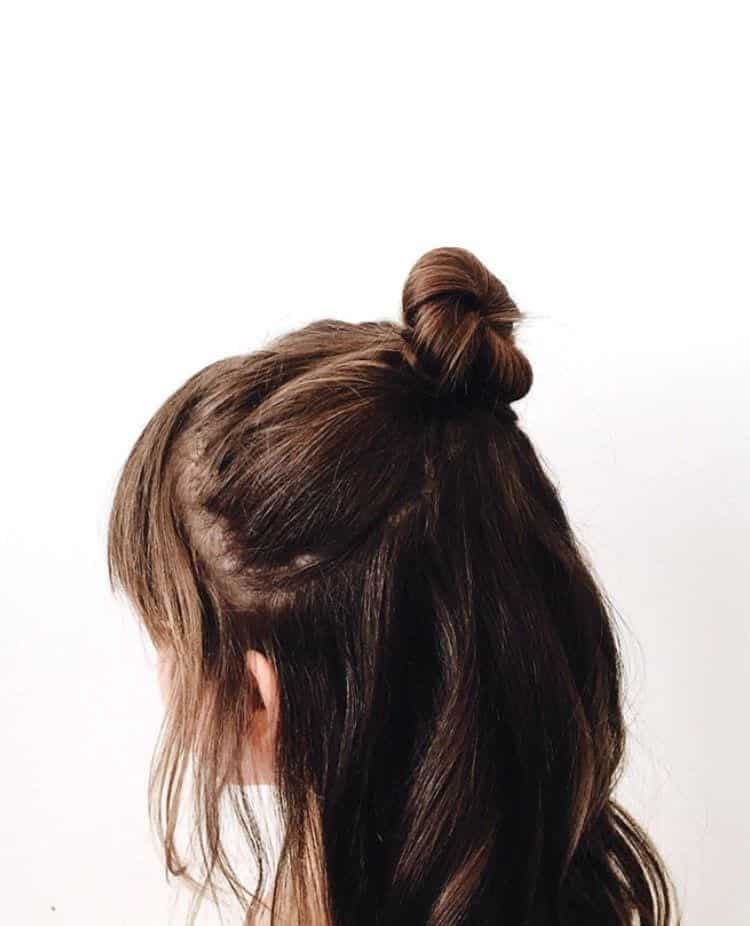 ↓ 16 – Latest Curly Hairs trends
Lords, known for her glamorous outfits and hair, are seen donning long defined curls in the photo attached below. This center partitioned style and being pretty also give you an edgy look if styled with streetwear.  It would also suit those in their early teens due to its kiddish style and glow.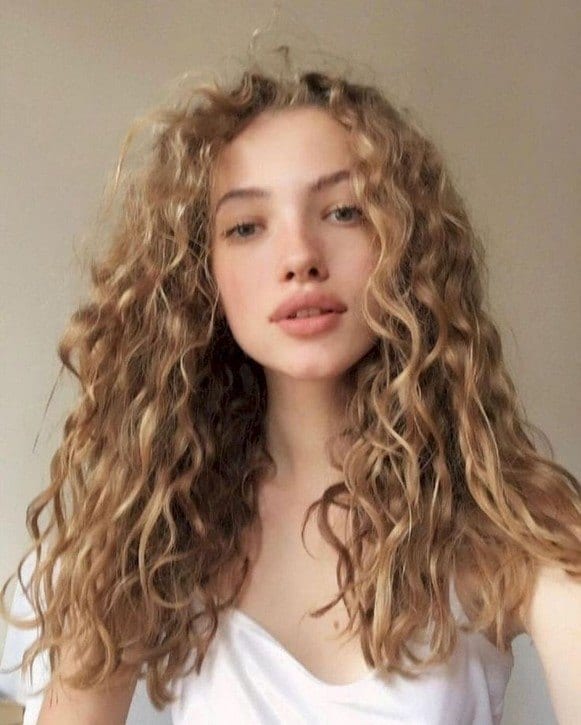 ↓ 15 – Some Sexiness for Prom
For prom, people always look for elegant hairstyles that they can pair with their prom dresses. If you are looking for something simple and down-to-earth yet also very stunning – then this is it. Hairstyle like the one in the picture below will make you look like the queen of hairstyles. Give yourself this amazing gold curls hairstyle, which is super easy to make and will make you stand out as well! To achieve this look, curl your hair loosely and pin them back from only one side, little by little, three times! Here are the Best College Hairstyles for Girls with Medium Length Hair.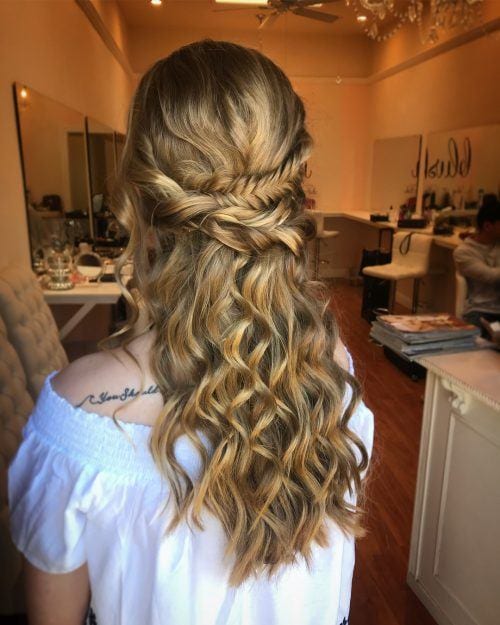 ↓ 14 – Fluffiness with Gorgeousness
So it is now the best of both worlds. Where you get acceptably nice volume and some glow to show off. This puffy hair look for short-length curly hair is amazing because it not only looks gorgeous but also automatically makes your hair look fuller.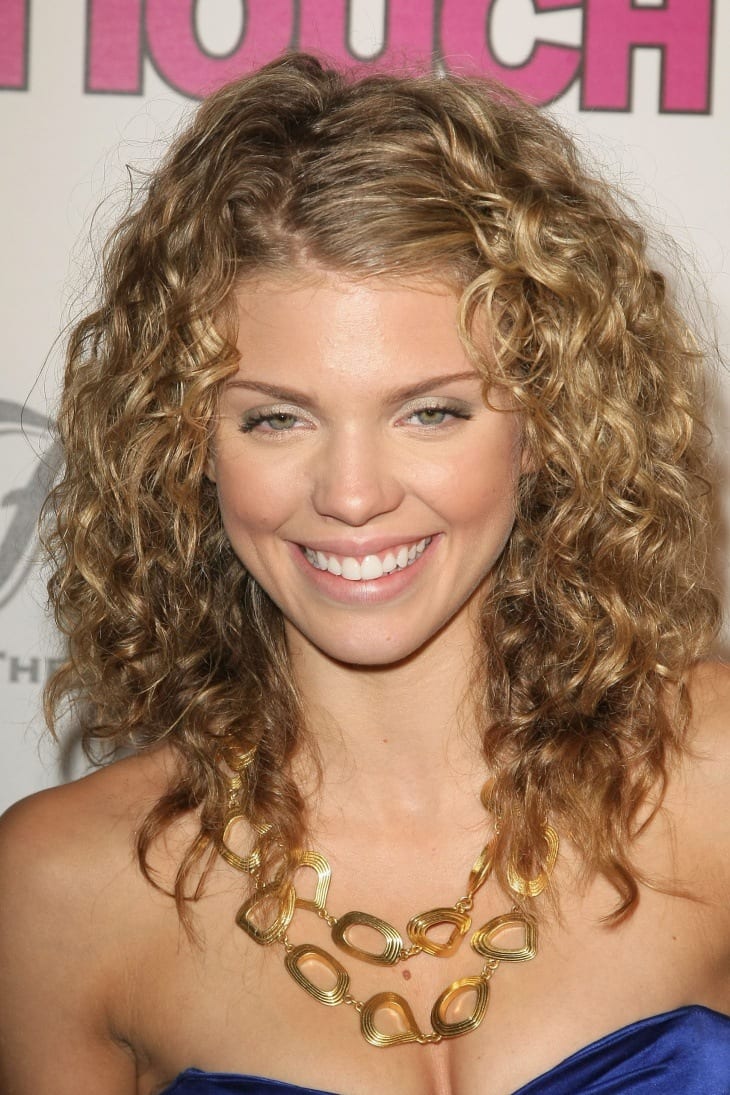 ↓ 13 – Emma Watson's Gorgeous Gold
Now, this is some natural level of gold in your very own hair strands, and we love it enormously. The loose wavy hair does not look pretentious at all and only very gorgeous. Emma Watson is indeed the most well-dressed and groomed person. If you want to look anything like her, go with this hairstyle and rock it! Here is a picture from her teen days, where she is seen slaying the loose curls and her short hair.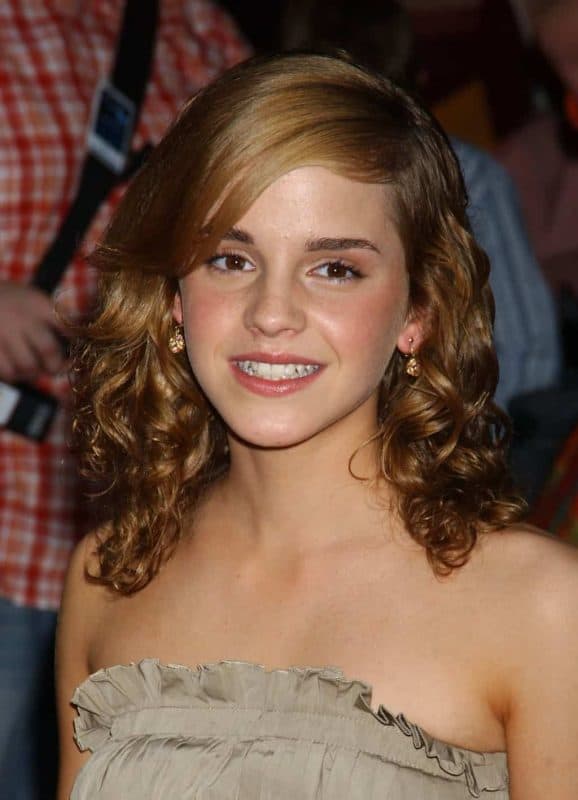 ↓ 12 – Taylor's Blond Curls
If you would like some grey tinges with the blond in your strands, this is a good choice to go with. These corkscrew curls look stunning with medium length hair and can be done in less than 10 minutes. This hairstyle is best paired with bangs. Here is a picture of Taylor Swift slaying curly hair on a night out.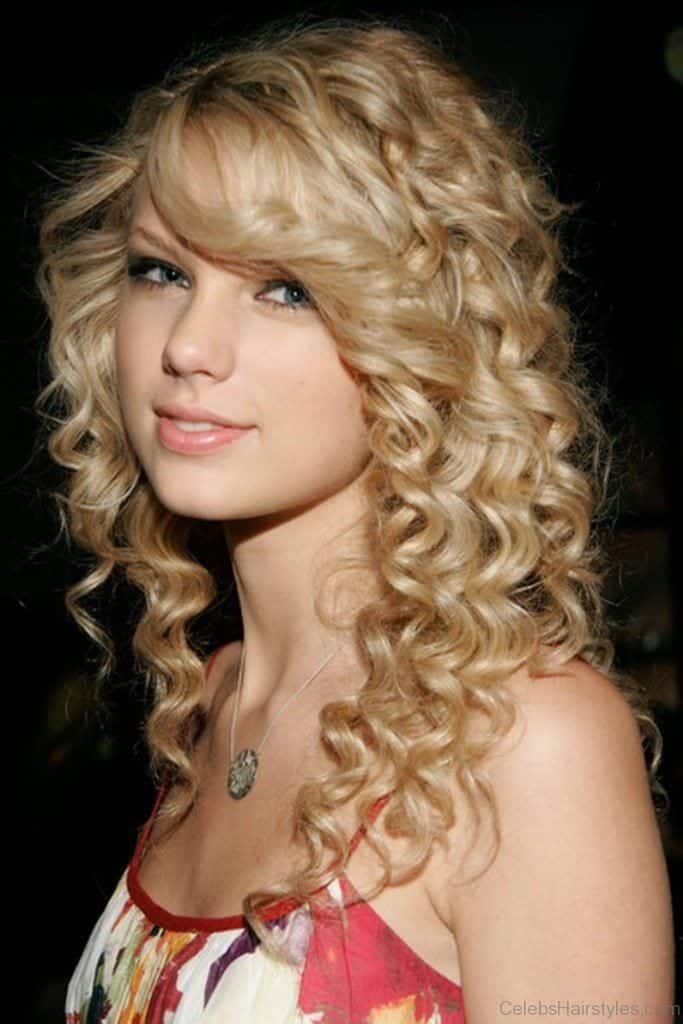 ↓ 11 – Medium Brunette Bob with Tight Curls
What's catchy is not the bob itself but the coolness and the uniqueness of brunette curls. These tight curls deserve to be styled with love and look splendid. A medium bob is the best way to style tight curls perfectly.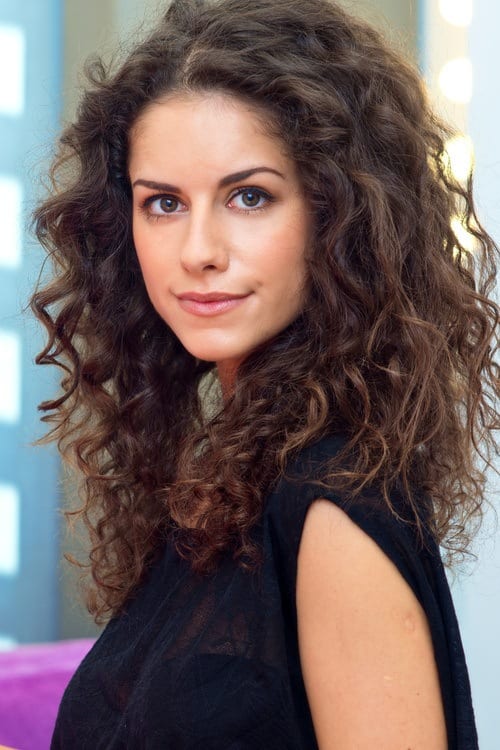 ↓ 10 – Kat Dennings Iconic Hair
Due to being a classic iconic symbol – Kat Dennings's impressive hairdo is everyone's hair goal. These brunette loose curls look amazing with long hair and look good even when you do not do a proper hairstyle with them. Leaving them free would also look beautiful. You can copy the hairstyle if you are in your teens to look iconic, just like her!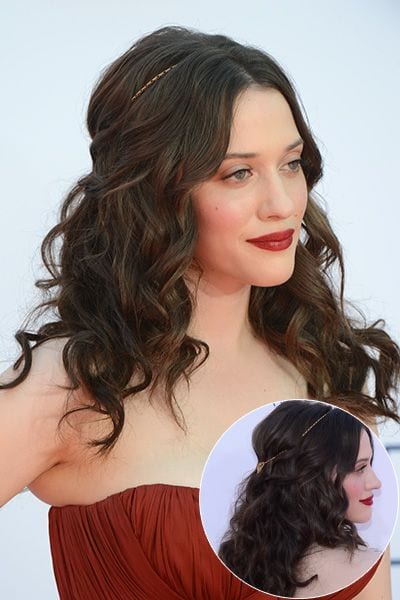 ↓ 9 – Waterfall Braid Style
This hairstyle looks absolutely magnificent with curly hair! Whether you have to go to a prom or a casual girls' day out, this style would go with any outfit you decide to wear. It's also super easy to make! All you have to do is make two braids and join them at the back of your head. Hide your hair tie by wrapping a strand of hair over it. Here are the Top 12 Celebrities Braided Hairstyles To Copy This Year.
↓ 8 – Long, Slender Wavy Highlights
These captivating long, detailed curls with highlights are simply admirable. These will make people stop in their steps and stare at your beautiful hair! These highlights are also very natural-looking and do not give off a fake aura.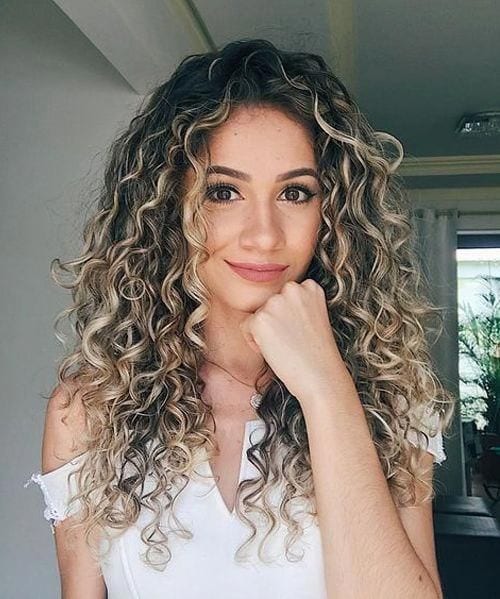 ↓ 7 – Messy Layers with The Bangs
Some phenomenal long bangs with messiness and curls are our utter symbol of cool. Since youngsters are often seen being inspired by all the hair and outfit trends that celebrities follow, here is a picture of Camilla Cabello with curly messy hair and gorgeous long bangs.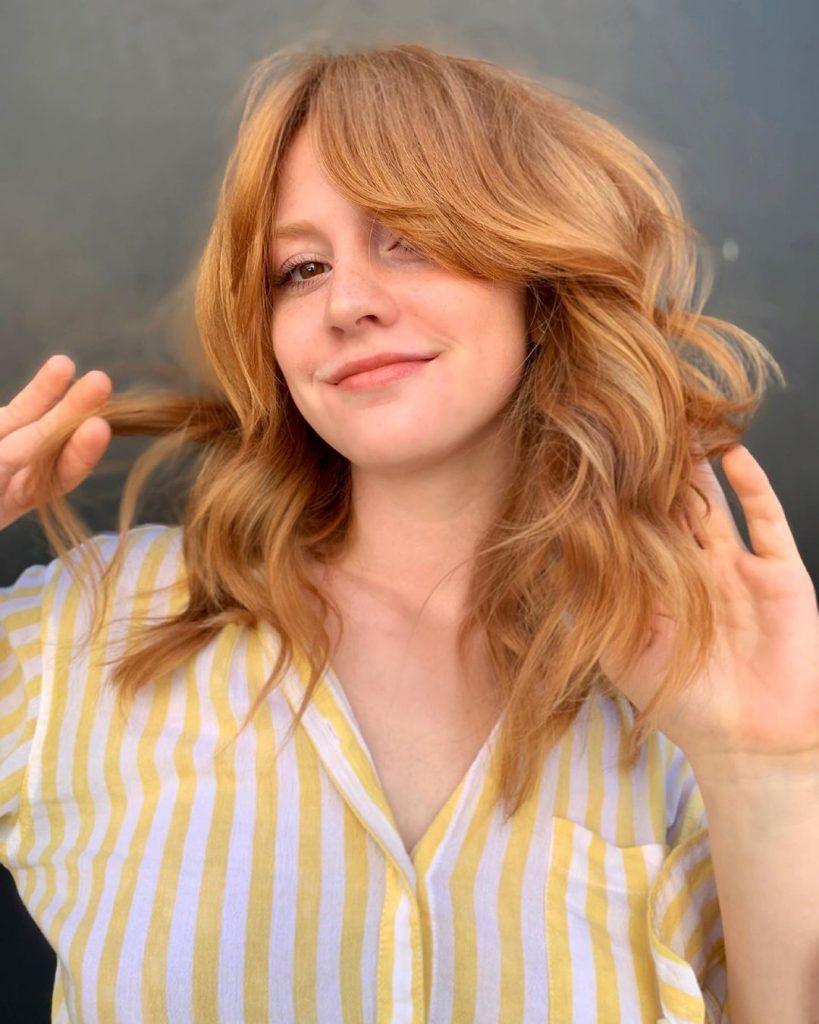 ↓ 6 – Taylor's Country Reminiscence
If you are a Taylor Swift fan, this picture will surely send you down memory lane, reminding you of Taylor's beautiful country music classics. These corkscrew curls not only look attractive but. also give you an edgy and fierce look. Here is a picture of her from 2006 when she was in her teens. We still love the look, how about you?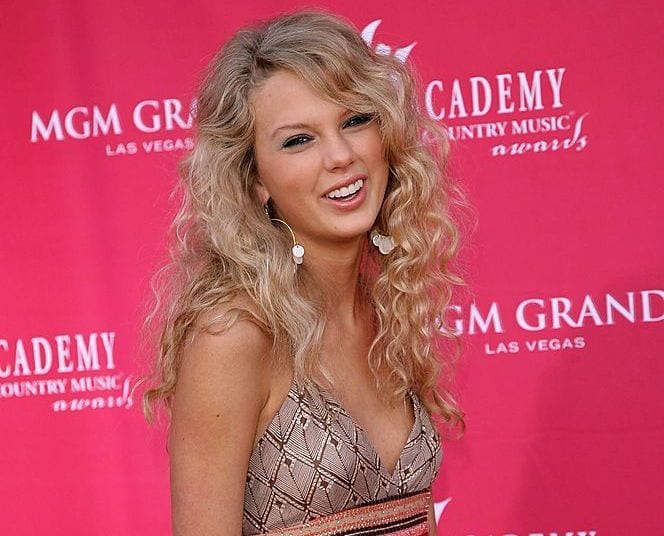 ↓ 5 – Wedding Hairstyle for Curly Hair
Curly hair looks like a dream when you style it with flowers. Weddings are the best occasions to adorn your curly hair with natural flowers and radiate princess vibes all over the place. You can twist your hair or braid them while pinning them back and leaving the rest of your curls loose. Add any colour of flowers you like.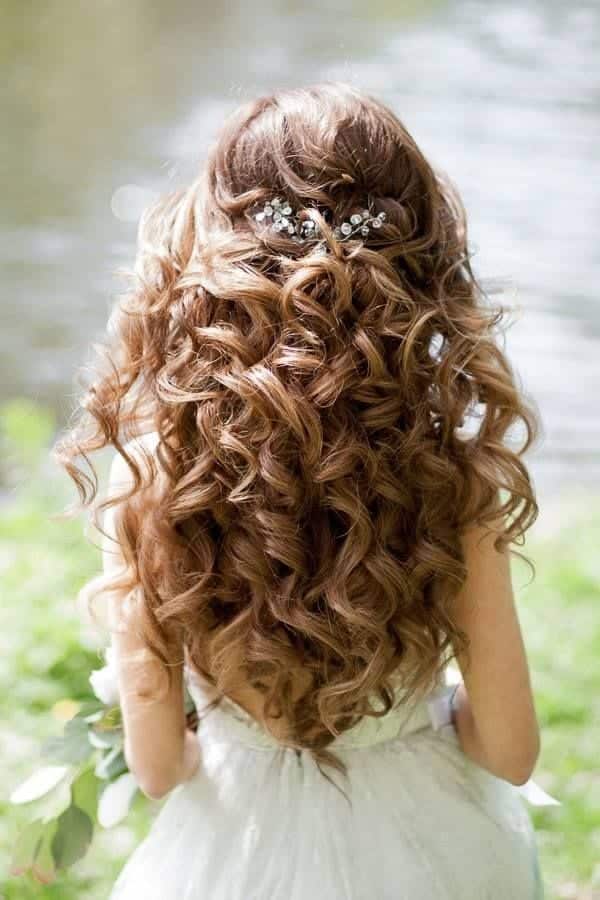 ↓ 4 – Infinite Love for Numerous Highlights
Highlights are one of those trends that never go out of fashion. Especially among youngsters, highlights are always considered a symbol of coolness and look amazing as well. Colored highlights look even funkier and better!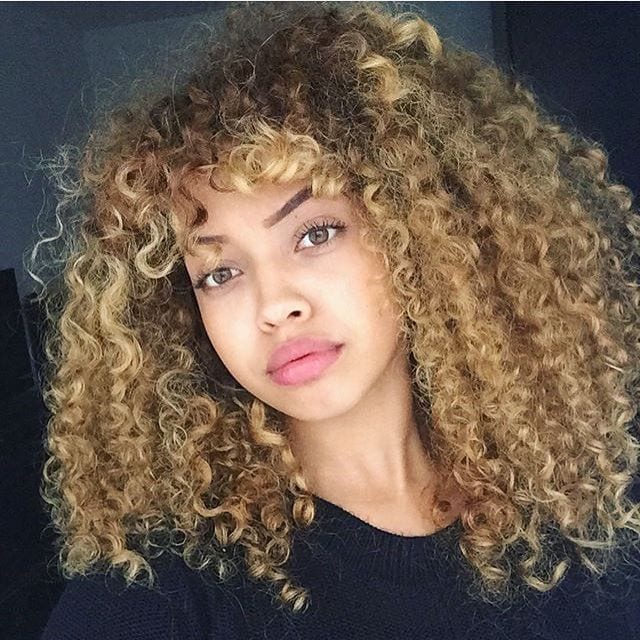 ↓ 3 – Grey Curled Hair Style
Platinum-colored hair is super cool and looks amazing with teenagers as well as older women. It's edgy and beautiful! Styling it in a bun makes it look even better. Add French braids here and there to adorn your bun.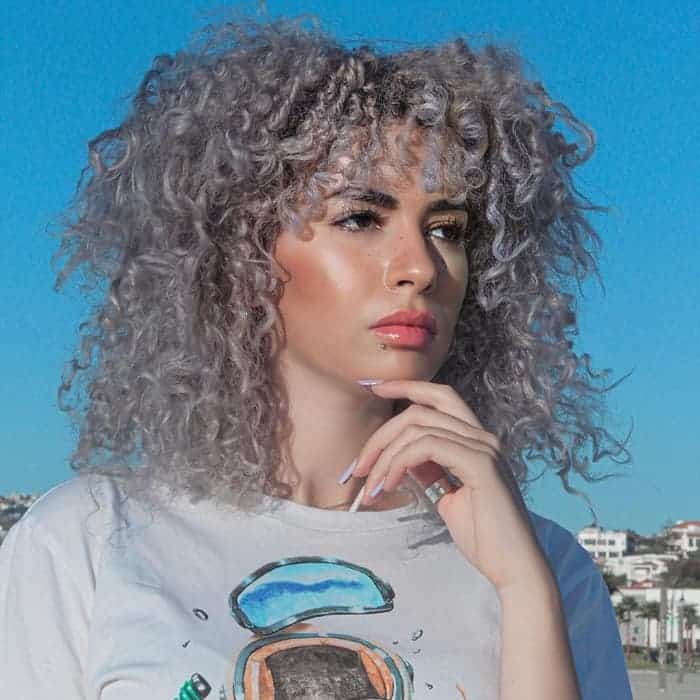 ↓ 2 – The Bob with Bangs
 A short bob is something that you can never go wrong with, even if you have curly hair. Bangs go with bob haircuts like butter with toast. So, if you have curly or wavy hair, get a bob cut for an adorably gorgeous look. Adding highlights to your bob is also a great idea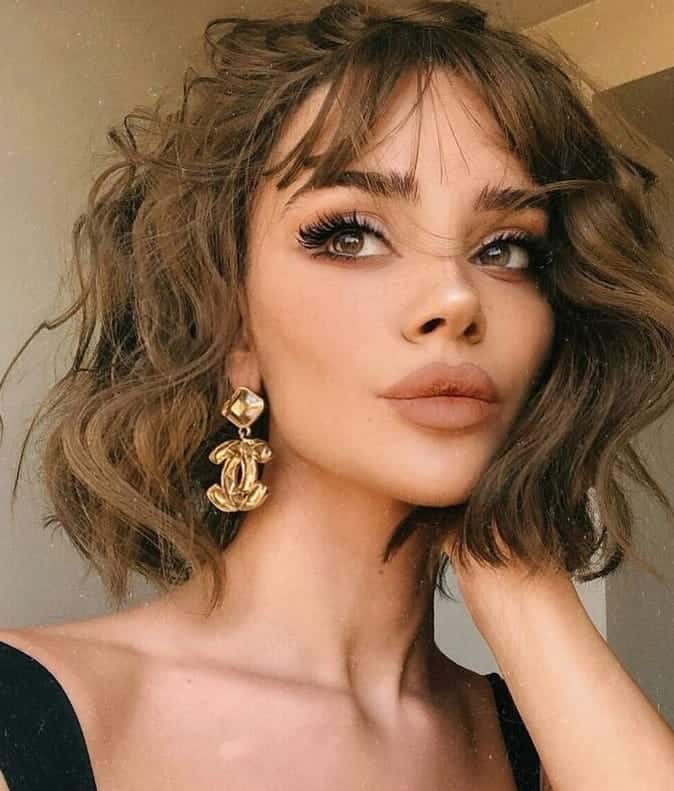 ↓ 1 – Most Badass Long Blonde Style
Blonde has been women's most preferred and favorite hair. color since forever. For this reason, long blonde curls are desired by many for their immense beauty and attraction. This hair does not even need to be styled much just because it's already intimidating and gorgeous outlook. If you want to go with a new har color this season, here are Most Gorgeous Hair Dye Trends For Women To Try.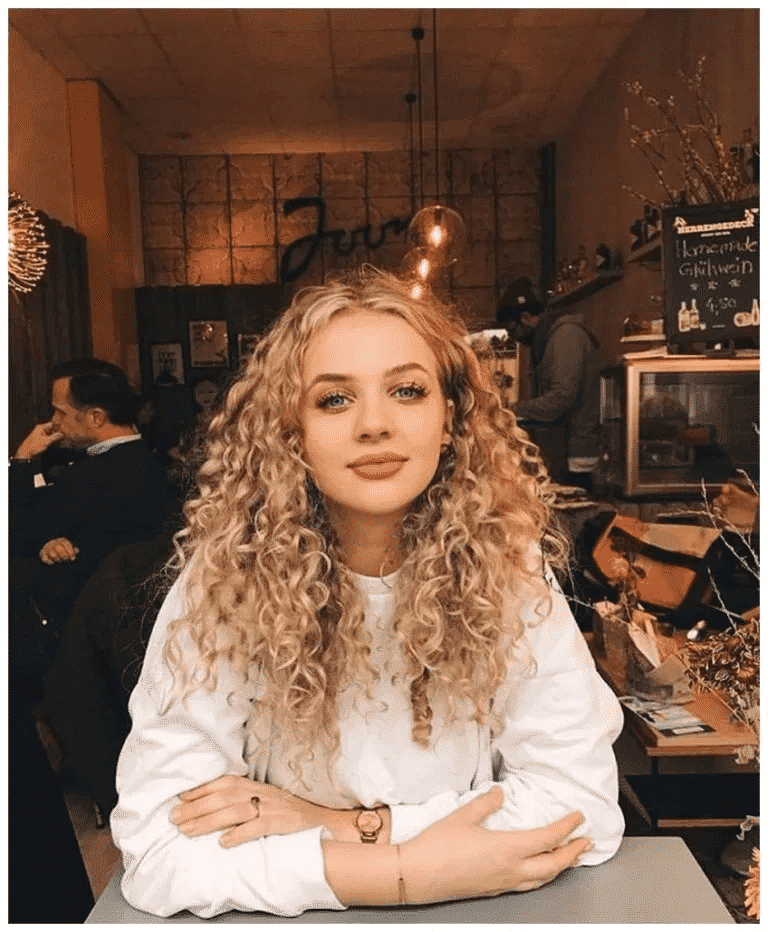 Frequently Asked Questions
People with curly hair often find themselves in a dilemma about what they should do and what they shouldn't do to maintain frizz-free gorgeous curls. They also find it hard to choose hairstyles for certain occasions. Following are some of the most frequently asked questions regarding curly hair styling
Q.

 How can I add more volume to my curly hair while doing a hairstyle that requires it to look voluminous? 

A. People with curly hair usually face the problem of a flat-looking scalp which looks unattractive. For this reason, while doing a high ponytail or half. Tied up hair, they feel the need to add more volume to the roots. Using a volumizing spray in your roots helps in this regard. 
Q.
How do I style my curly hair for weddings and fancy events?
A. Curly hair on weddings makes you look like you have come straight out of a fairytale. You can do light braids for a half-up style or put your loose curls in a magnificent chignon. You can also add floral crowns for a breathtaking combination with your white gown. You can do asymmetric plaits or even do a topknot while leaving a few strands out. 
Q.
 What are some of the easiest curly hair hairstyles that I can do daily?
A. Putting curly hair in a French braid is a great option because it keeps them tucked in. Other than that, a casual low ponytail, maiden braids,  bow bun, and twin topknots also look casual and beautiful. 
Q.
 How to achieve a slicked-back ponytail look for college?
A. Making a sleek ponytail when you have curly hair can be a tough job. Achieving this look maybe a little harder than it would be for straight hair. What you need to do is apply some stylish gel on your front hair and pull it back with a boar brush or a wide-tooth comb. After tying it with a hair tie, ruffle the hair in your pony with your fingers to make them look nice and pretty. Voila! You have a perfect ponytail for college.