One reason all girls love jumpsuits is because they are super comfortable. Lately, we've seen them everywhere, from the runways to celebrities' Instagram accounts; everyone seems to be equally in love with them.
I personally love styling them for summer weddings, as all they need is the right accessories.
How to Style Jumpsuits?
To wear a jumpsuit, start by selecting one that fits your body shape and suits the occasion. Accessorize with belts or statement jewelry to enhance your style. Consider layering with jackets or cardigans for extra flair and warmth in cooler weather.
Choose the right footwear, such as sneakers for a casual look or heels for a more elegant appearance. Pay attention to the jumpsuit's length, choose the appropriate fabric for the season, and exude confidence when wearing it.
Tailor it if necessary for a perfect fit, and select seamless undergarments to avoid visible lines.
Ultimately, choose a jumpsuit that aligns with your personal style and the specific event, and have fun experimenting with different looks.
Below, I've shared some more styling tips:
When it comes to jumpsuits, fit is extremely important. For example, short girls should avoid capri jumpsuits in broad shapes as they can make them appear shorter. They should instead opt for full-length jumpsuits with plunging or V necklines.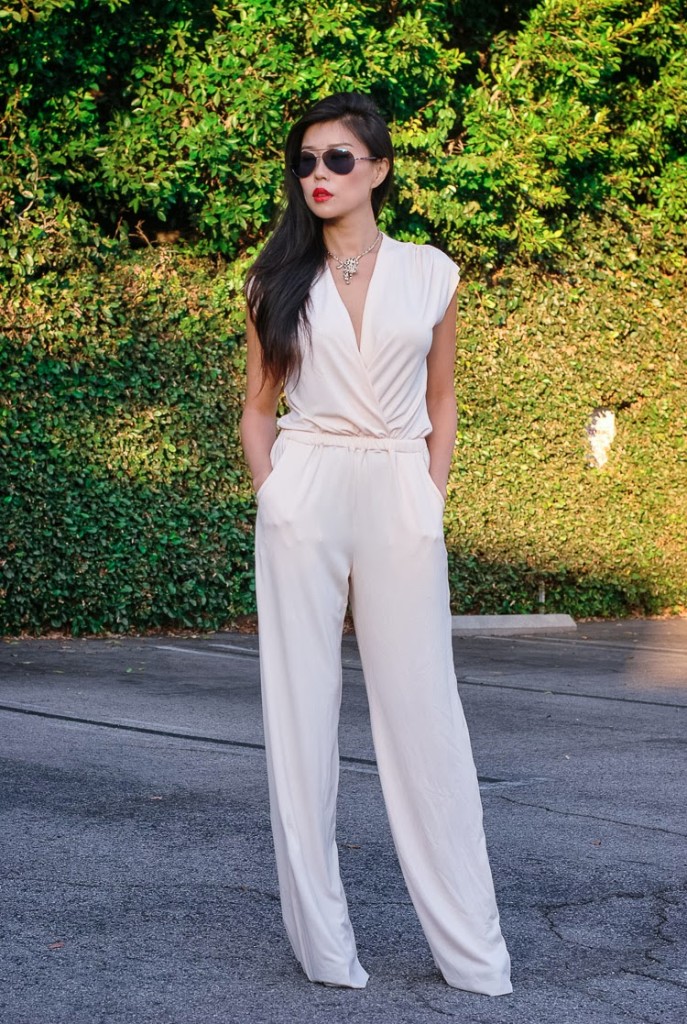 Another great thing about jumpsuits is that they're not restricted by age. Even women over 50 can confidently wear jumpsuits. It's essential to choose styles that suit your personal taste, have a good fit, and are made from comfortable, quality fabrics.
Opt for classic or subdued colors, and feel free to accessorize to add your personal touch. Layering and appropriate footwear can complete your look, allowing you to embrace this versatile and stylish fashion choice with confidence at any age.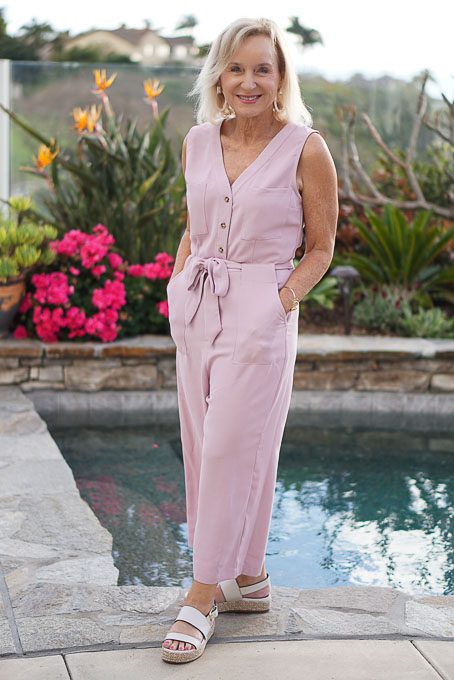 Footwear. The choice of shoes to wear with jumpsuits depends on the style and occasion. For a casual look, you can pair jumpsuits with sneakers, espadrilles, or flat sandals. Heels, wedges, or ankle boots can add a touch of elegance and height, making them suitable for more formal events.
Ultimately, it's essential to consider the overall style of your jumpsuit and your personal comfort, ensuring the shoes complement the outfit while also suiting the occasion. Here's our complete guide on footwear with jumpuits .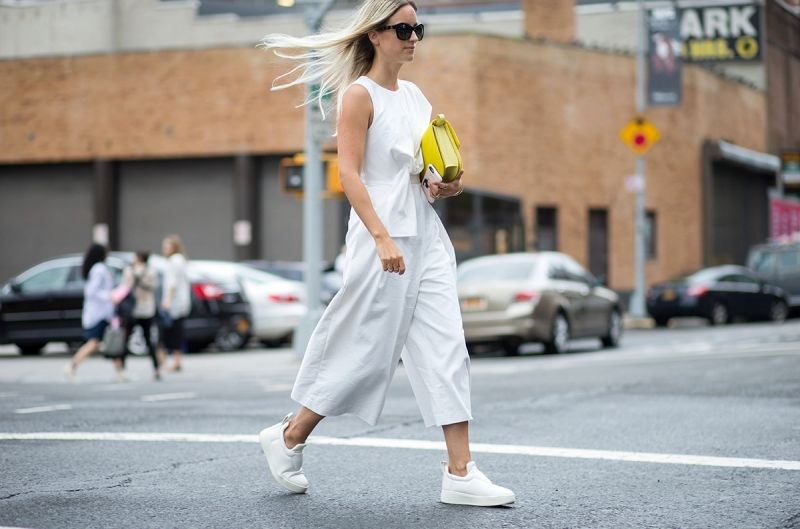 16 – One Thing That Will Never Get Old: a Denim Jumpsuit
Denim jumpsuits are a classic and they can be worn in various settings and occasions. For casual outings, they pair well with sneakers or flat sandals, making them a comfortable choice for everyday wear. They are also ideal for weekend activities, such as running errands or enjoying a relaxed getaway.
They are great for outdoor events, offering ease of movement and protection. For seasonal changes, you can layer them with sweaters or long-sleeve shirts in cooler weather or wear a T-shirt underneath during transitional seasons.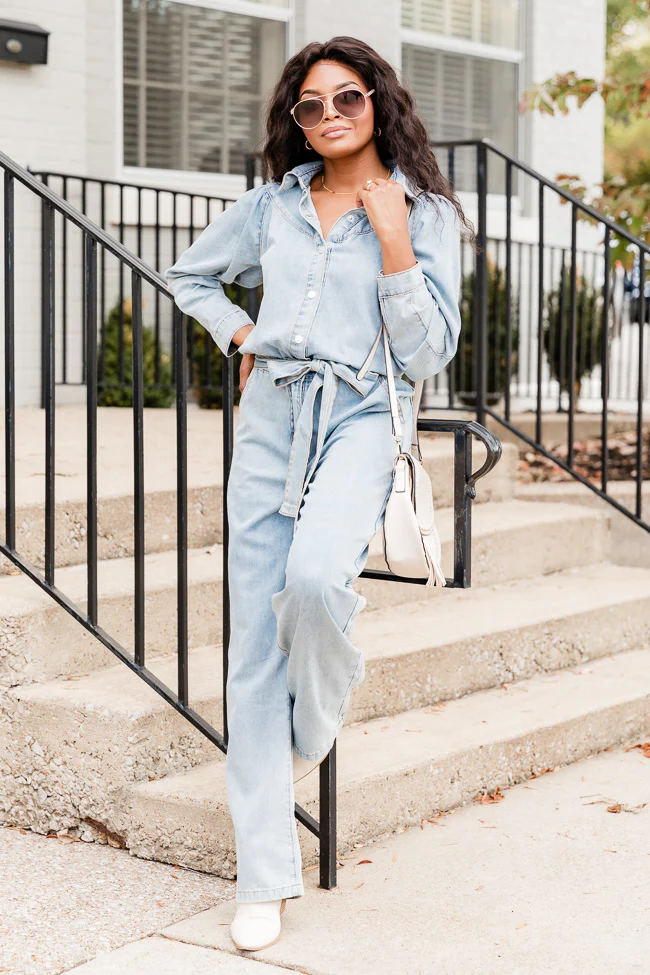 15 – Celebrity Style
Our favourite celebrity look in jumpsuits has been this striking gold outfit of Amal Clooney's. You might already know that she loves wearing jumpsuits but this is definitely one of the most formal styles we've seen lately.
The gold color, the cuts and pleats of this outfit make it perfect for special occasions.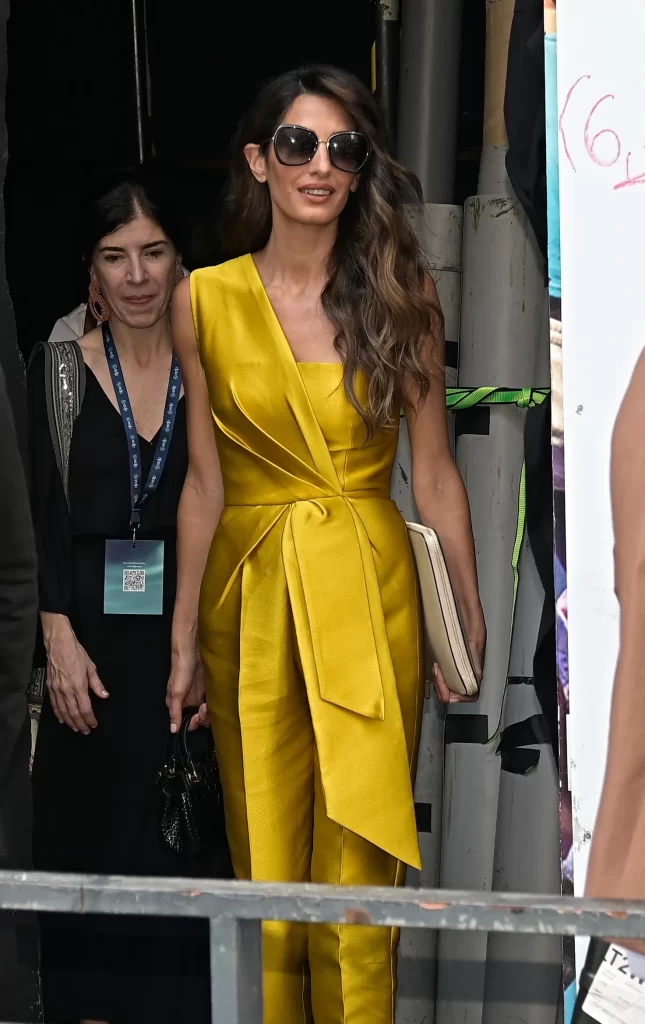 14 – Trend Alert: Velvet Jumpsuits
Velvet jumpsuits have become incredibly popular lately, due to their luxurious texture, versatility, and ability to make a statement.
Velvet is associated with a sense of opulence and is often worn during the colder months for its warmth. Velvet jumpsuits offer a blend of comfort and style, making them suitable for various occasions, from casual to formal.
They come in various colors and styles, catering to different fashion preferences, and have been embraced by fashion designers and influencers, contributing to their popularity in recent trends.
The combination of comfort, texture, and the ability to create a bold or understated look makes them a sought-after fashion choice.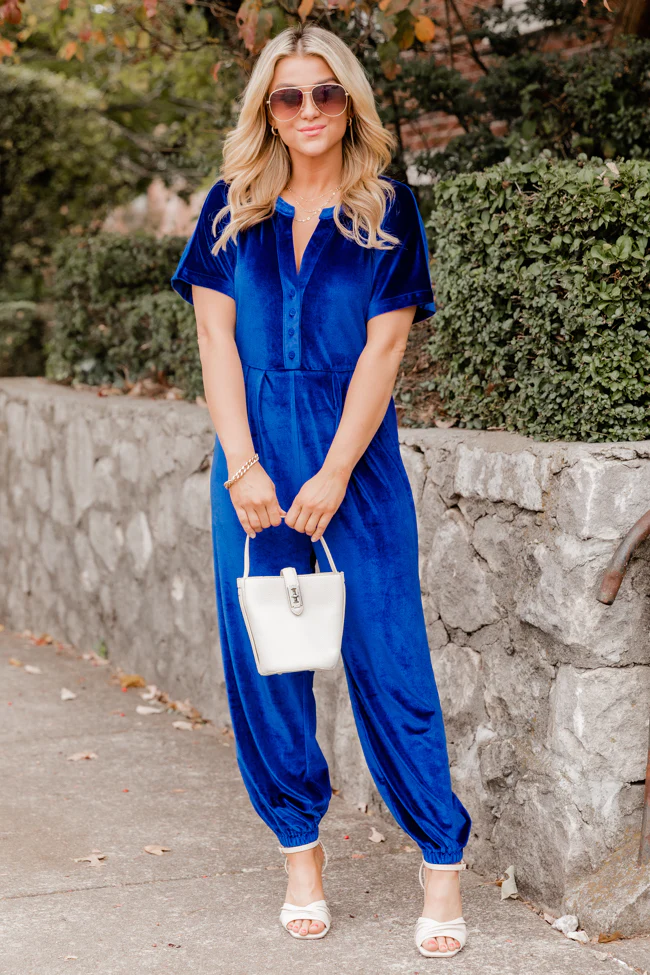 13 – Ever Wondered How to Wear Jumpsuits for a Modest Look? Try Neutral Tank Tops or Bodysuits with Baggy Jumpsuits
You can easily wear any light-colored jumpsuit with a white tank top or bodysuit. I would also recommend adding some other white element, such as in your shoes, your handbag, or even your earrings – just for the sake of visual coherence.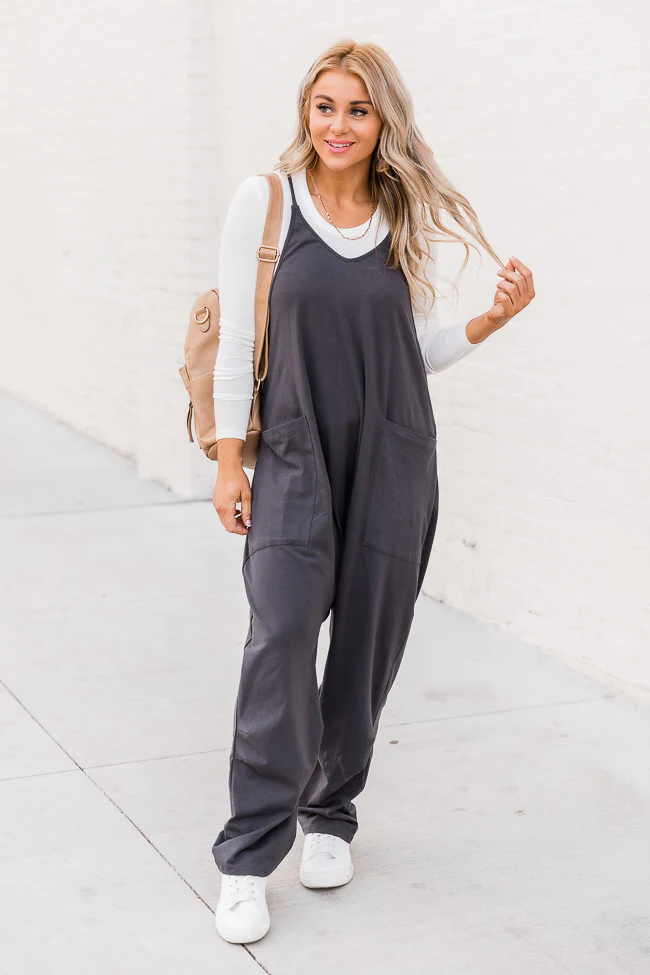 12 – Printed Jumpsuits Should Be Layered with Solid Colored Jackets and Vice Versa
11 – You Don't Necessarily Need to Wear Jumpsuits with Solid Colored Shirts, Striped Ones Can Look Equally Good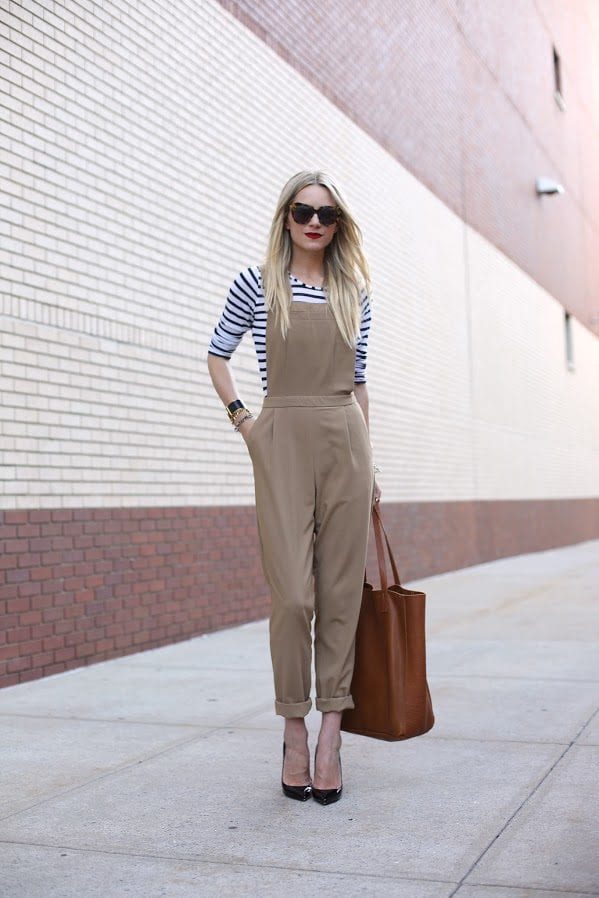 10 – Red Jumpsuits Look Best with Golden Accessories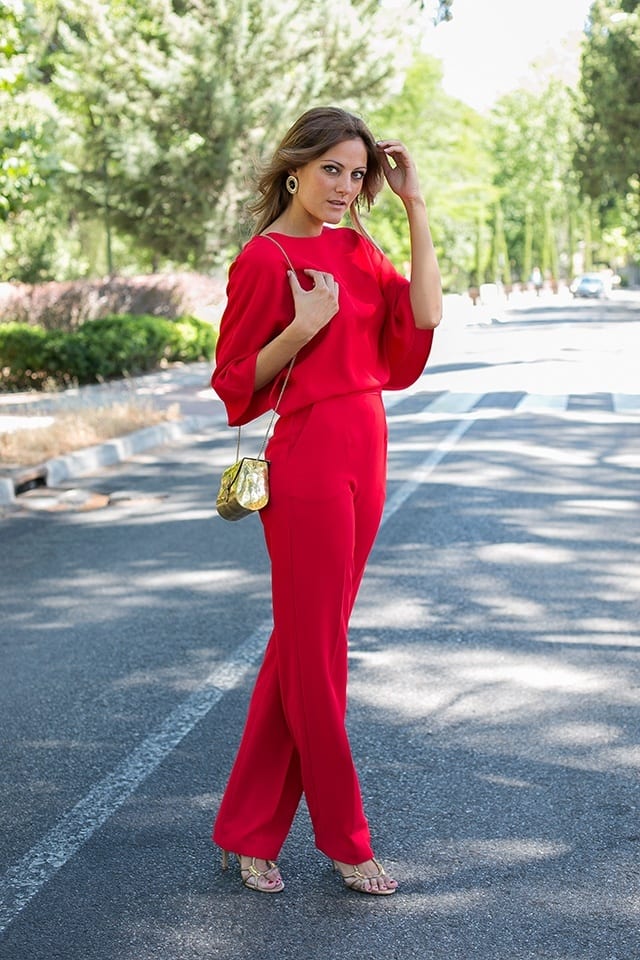 9 – Jumpsuits with Extra Detailing Such as Pleats are Ideal for Formal Wear Including Weddings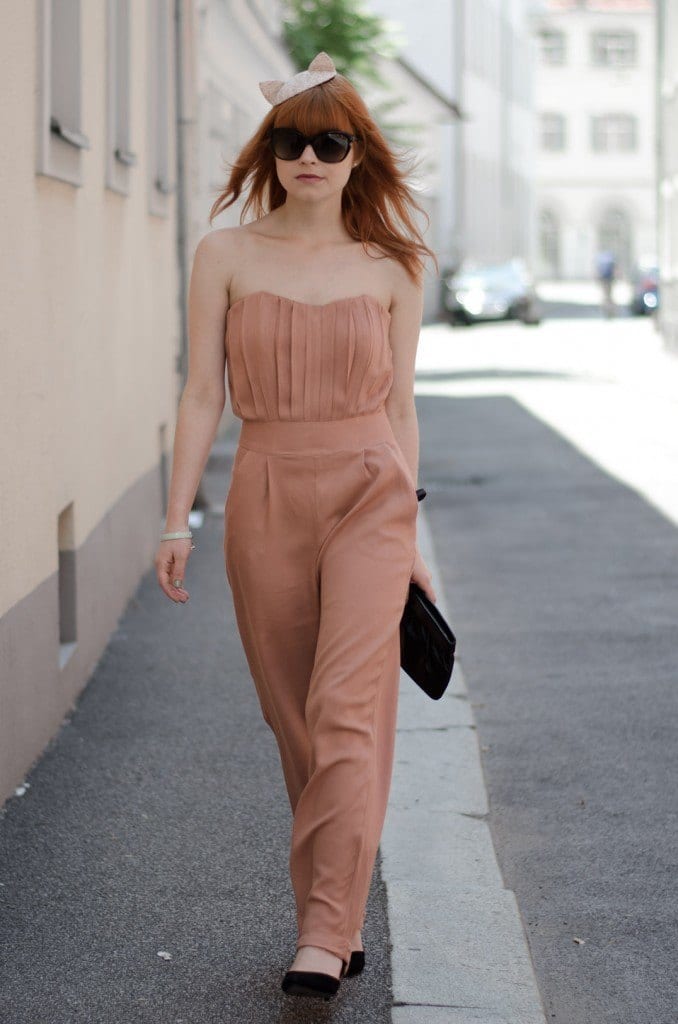 8 – Choose Cool Colors and Small Prints for Casual Summer Jumpsuits
Here are some more of my favourite pink jumpsuits and styling tips.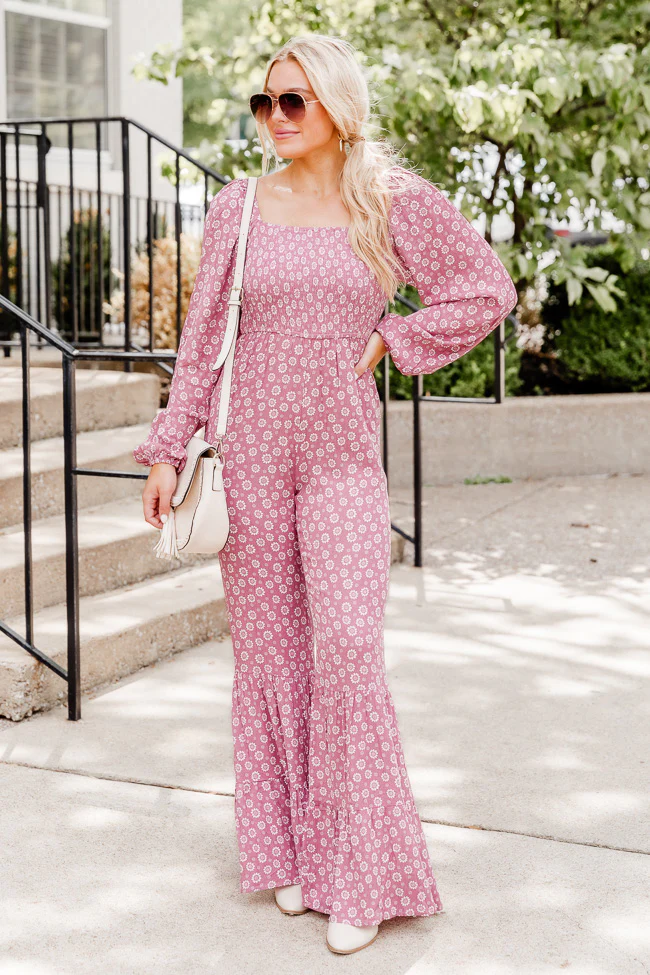 7 – Wear Monochromatic Jumpsuits with Belt and Heels if You Want to Appear Taller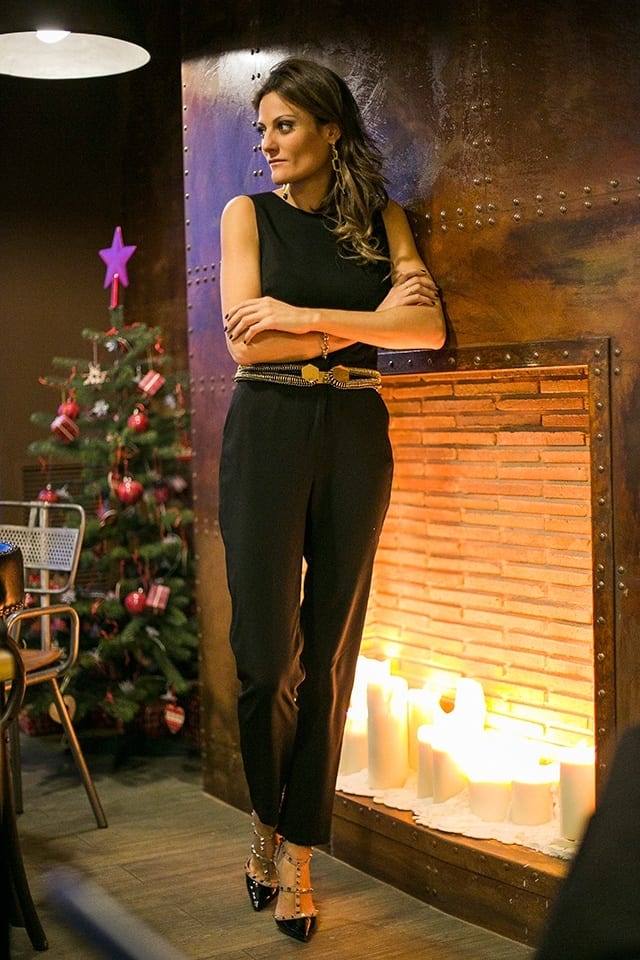 6 – Layer Under Your Jumpsuit for a Modest Look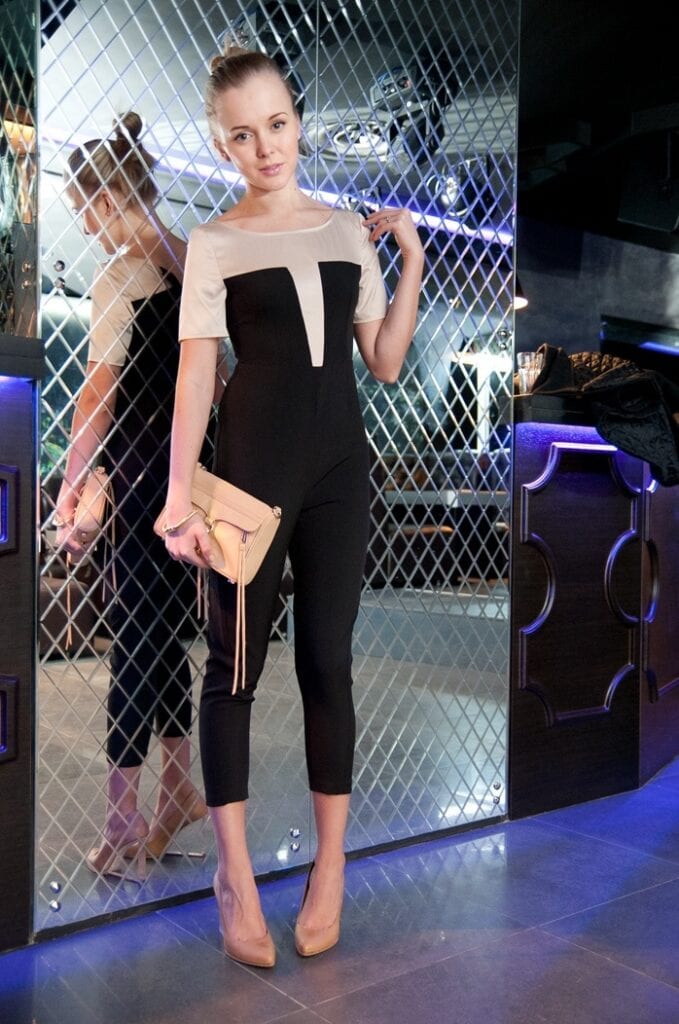 5 – Wear it with a Faux Fur Vest in Winter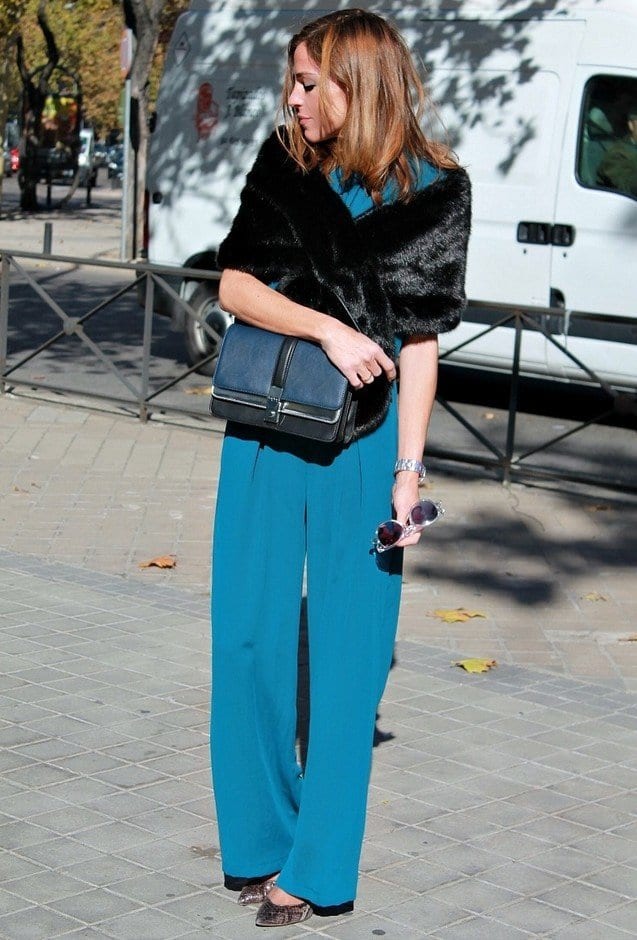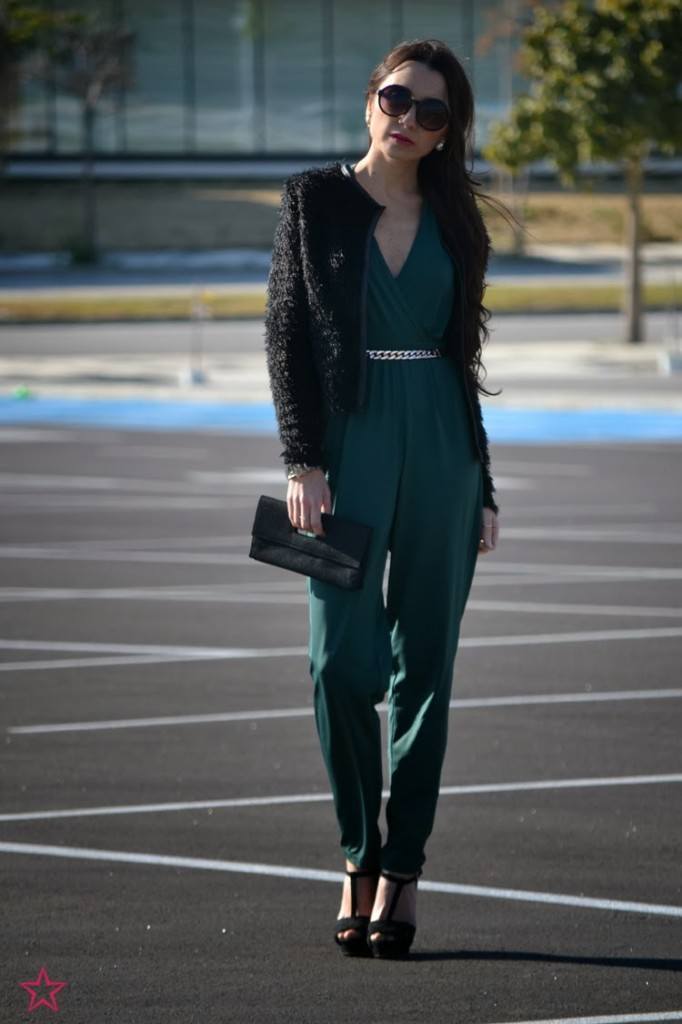 4 – You Can Layer Them with Suede Jackets in Fall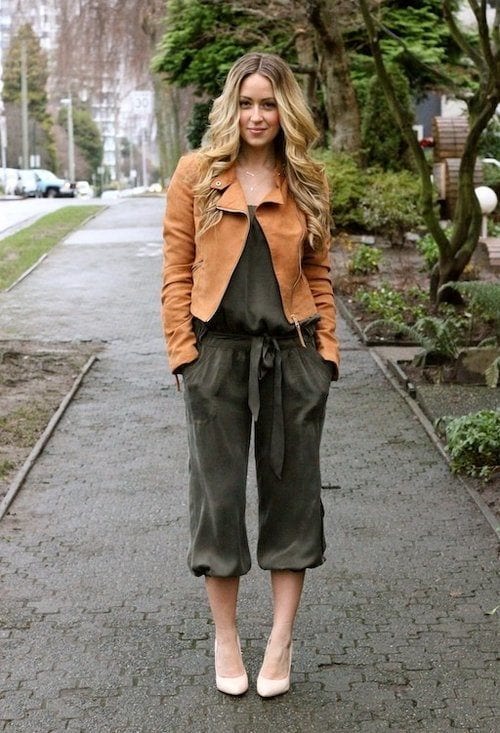 3 – Floral Jumpsuits Are Perfect For Sunday Brunch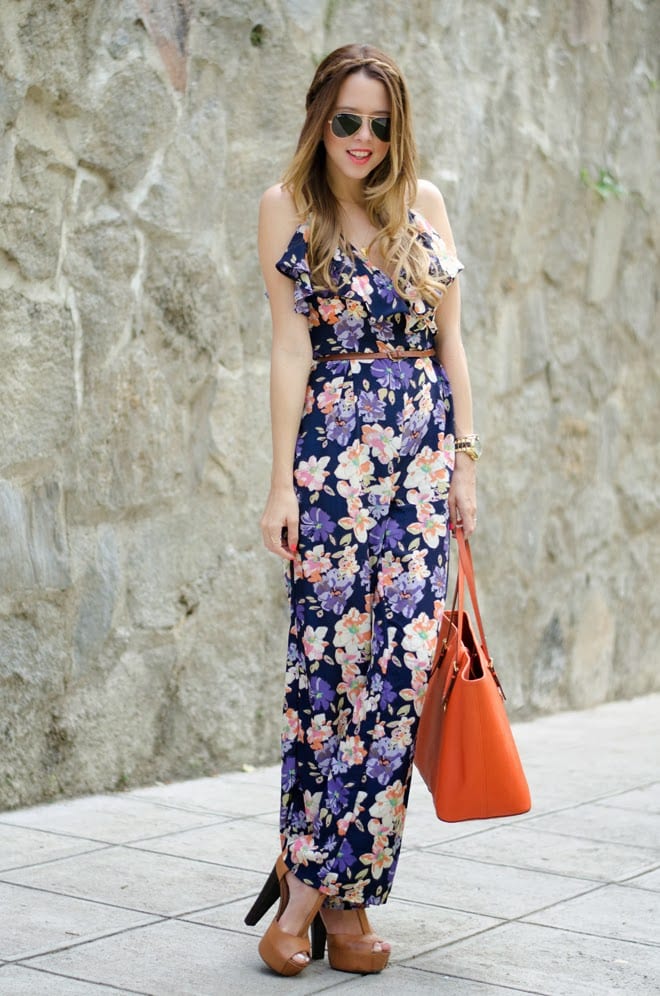 2 – Here's How You Style a Jumpsuit for Work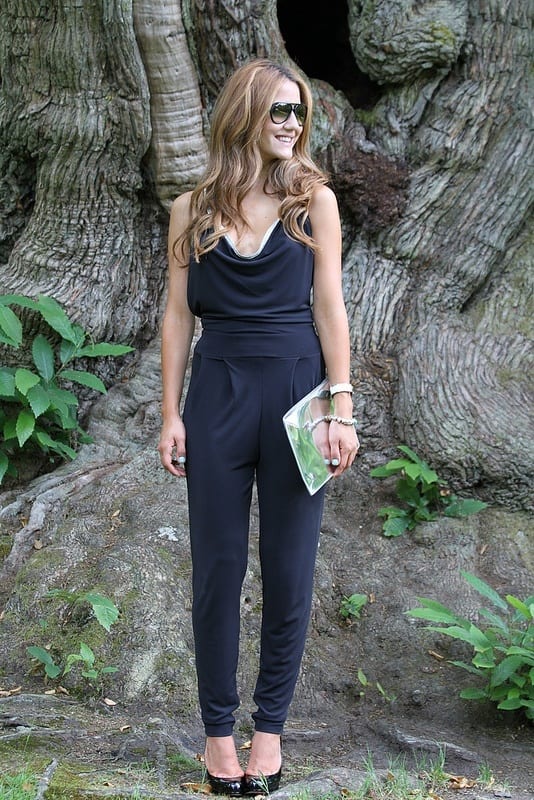 1 – Keep it Simple with Printed Jumpsuits for Vacations