Men Beach Outfits -In  summers men's favourite weekend spot is surely the beach.Whether you are on holidays or on weekend you can still  keep your style statement high at beach too.So boys if you are confused how to dress up at beach? Or how to make a perfect beach clothing combination that can really make you look stunning.
All the  beach outfits / beach accessories for men  such as Swimwear,sunglasses, footwear, beach tops , beach bags , head wear have been creatively matched to make an  awesome combination. Follow these latest men's beach fashion trends and stay stylish. You can buy these outfits/ or any item from the link given at the end.
Men Beach Style Clothing
#20. Vest with Denim Shorts

#19. Sleeveless Shirt with Bermuda

#18. Perfect Hairstyle for Beach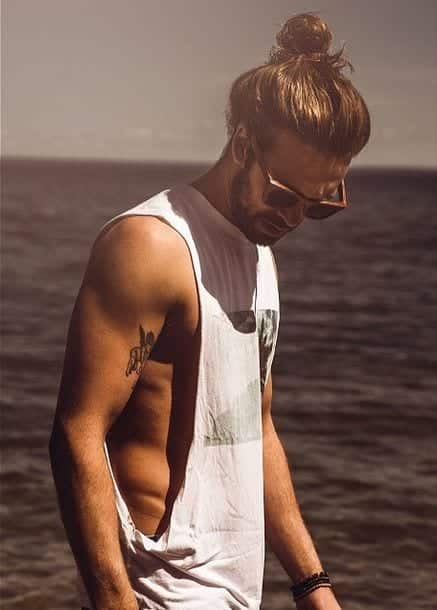 #17. Open Shirts with Shorts

#16. Accessorize Your Self Well

#15. Glasses Are Must

#14. Look for Teen Guys

#13. Spring Wear

#12. Choose Colorful Shorts

#11. Formal Beach Party
This formal looking outfit is great for any boat or pool party, whether it's a wedding occasion or just a get together with old friends. While this gives a sexy look, it is also really comfortable for hanging out at the beach and indulging in some fun activities.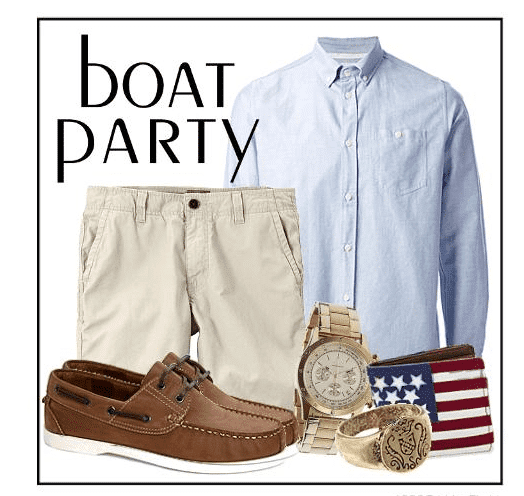 #10. Casual Party Time
Yes it's party time! This t-shirt looks absolutely gorgeous and stunning at the sea. In fact, any shirt in shades of light blue or Caribbean blue would be perfect especially when matched with contrasting dark blue bermuda shorts. This look is so casual that you can carry it with your regular flip flops and look sexy. When it comes to hairstyles with this outfit, I'd suggest you have a look at our collection of [highlight]Preppy hairstyles for men-20 hairstyles for preppy guy look[/highlight].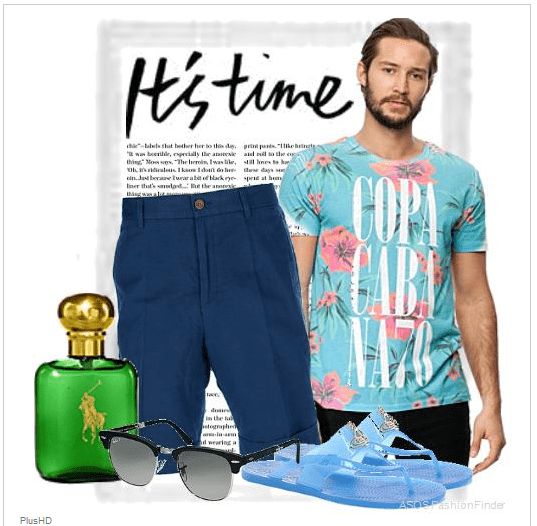 #9. For the Love of Black
Who doesn't love wearing black? It's a great choice for any night or day time gathering at the beach. The most eye catching part of this outfit are surely those cool nike shoes, so do have a look at these [highlight]Cool Nike Air Shoes-Latest Nike Shoes for Men[/highlight].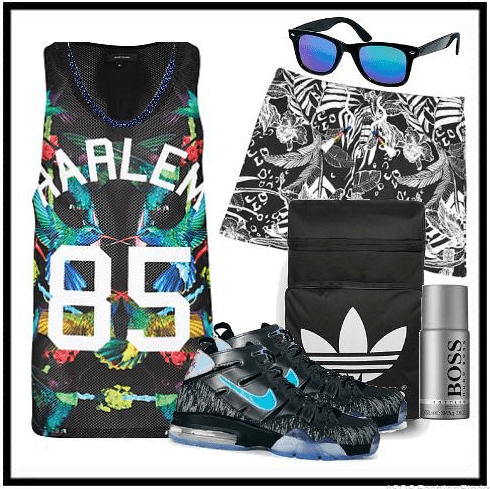 #8. Summer Outfits
If you are going to the beach on a sunny day, light and pastel shade clothes are the best choice. Don't forget to take some cool sunglasses with you though.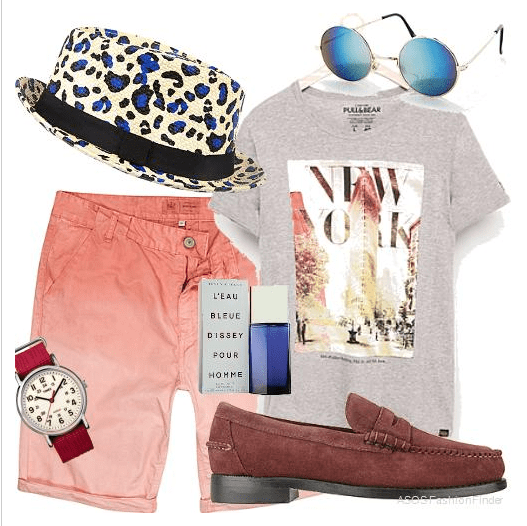 #7. Hot and Cool Look
Another great look that you can try in summers as well as winters.