Tartan Outfits for women. Tartan dresses are a classical favourite for all women and their fabrics, colours and patterns are absolutely beautiful. So we have collected the 18 best ways of wearing tartan outfits. You can choose from these ideas to dress up for college, school, work, date night or any other formal occasion. Also included is a peak of how gorgeous Emma Watson looked in a tartan outfit for a red carpet event and how you can easily copy the look.
For some more ideas, do have a look at [highlight]18 best check shirt outfit combinations for girls in all seasons[/highlight].
Ideas on Styling Tartan Outfits Fashionably in Different Ways
An extremely popular fashion trend is wearing tartan in different and unique ways. So don't feel left behind and adopt one of these great ideas as soon as you can.
#18. Professional Tartan Outfit
Wear a tartan tunic over a buttoned collar shirt for a very sophisticated and chic look.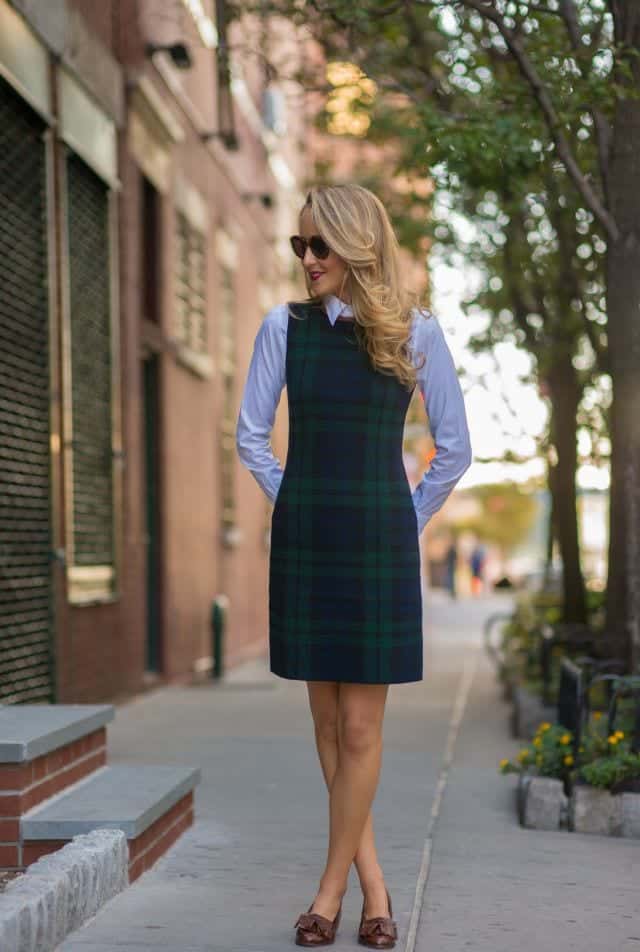 #17. Fabulous Fall Outfit
Green tartan colour looks like it is made for the fall season. So try this look by Rachel Weisz who looks gorgeous in a Green Knit Sweater with Tartan Plaid skirt. The messy hair seem very appropriate with this dress.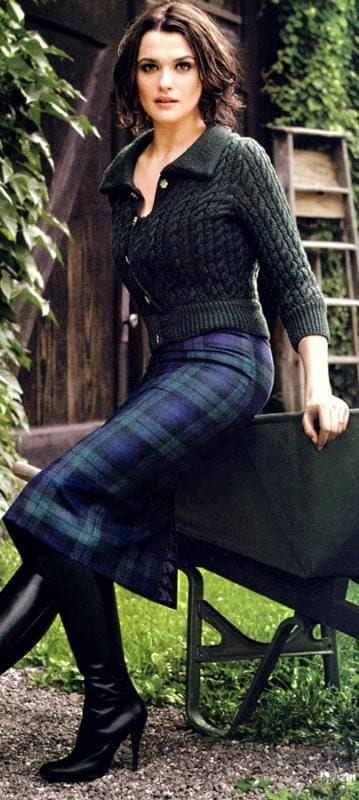 #16. Be Extra Cool in Summers
Try wearing a shirt with tartan trousers and hair tied up in a bun for summers. A cool and casual look.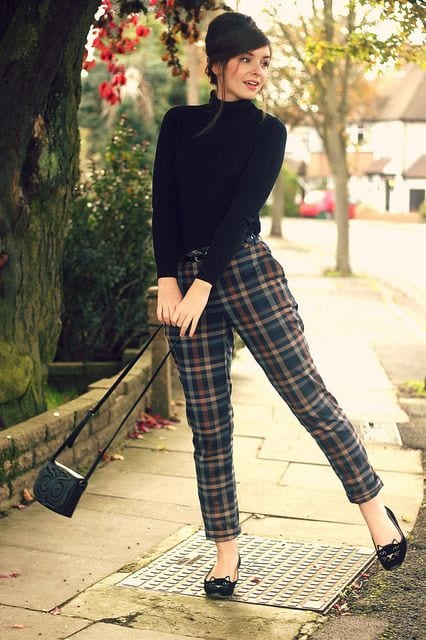 #15. Casual Style
Such a sweet and casual outfit you can wear every day. Especially on days you don't feel like putting too much effort into your dress. Wear a tartan shirt with its front open over any dress. Another great choice for the hot summer days.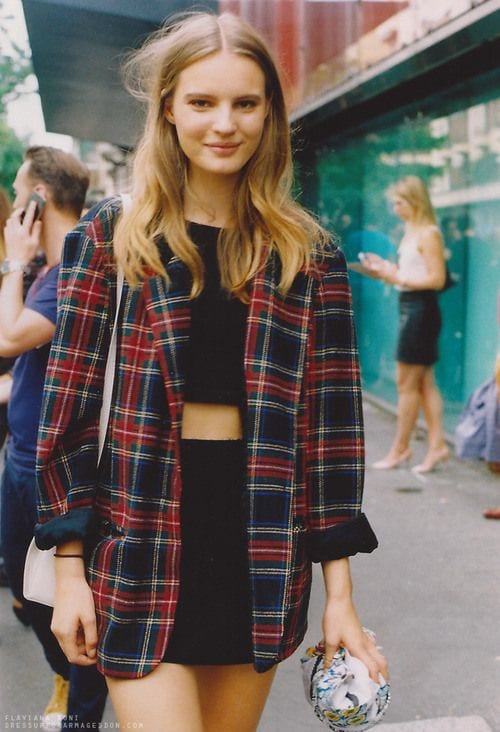 #14. Tartan Suit
Combine a tartan suit with beanie hat in fall for a very hipster look.