How to wear leg warmers in style? A very difficult question but with really simple answers. Leg warmers are no longer a piece of clothing that you need to be embarrassed by or hide under your outfit. They come in so many colours and styles these days that you can easily wear them with any outfit you want. All it needs is a little styling and some creativity.
If you haven't bought a pair of leg warmers then you definitely need to buy a pair or two for yourself or for someone else as a gift, it can be a perfect gift for any girl.
We are here today with some great tips to help you pull off leg warmers for any occasion, be it a formal one or a casual one. So this winter, don't just be comfortable in your leg warmers but also be stylish and fashionable with them. Here are 22 cute winter outfits with legwarmers for a unique look.
Best Outfit Ideas to wear with Leg Warmers
#22- Styling a Scarf outfit
Accessories like scarves and fingerless gloves look great with leg warmers, especially if you can find matching ones.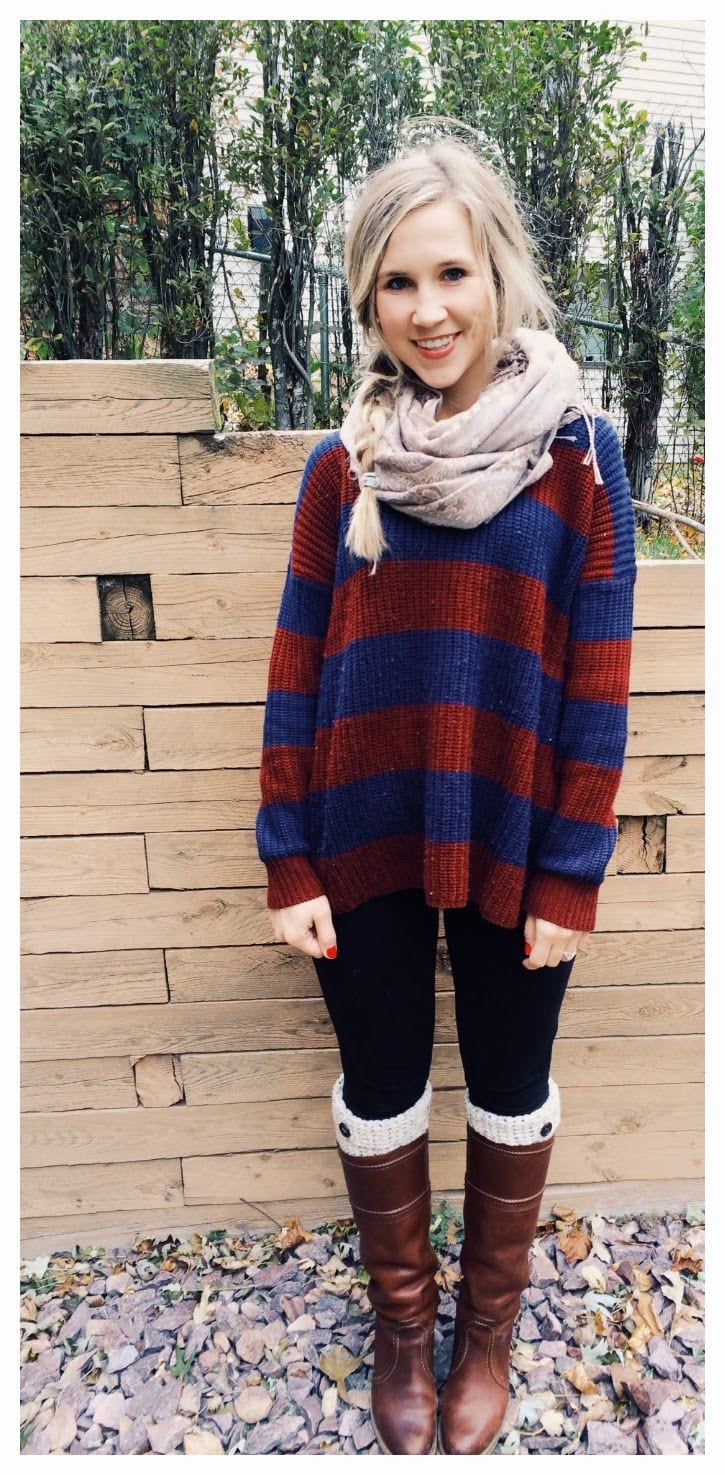 #21- Fall Outfit
Wear your leg warmers with a sleeveless blazer for an amazing fall outfit. Try to add a touch of colours like brown or burgundy since they are the best ones for Fall. Try wearing a sleeveless leather blazer with a white striped sweatshirt to complete to look. Leg warmers also look cute when worn with skin tight jeans.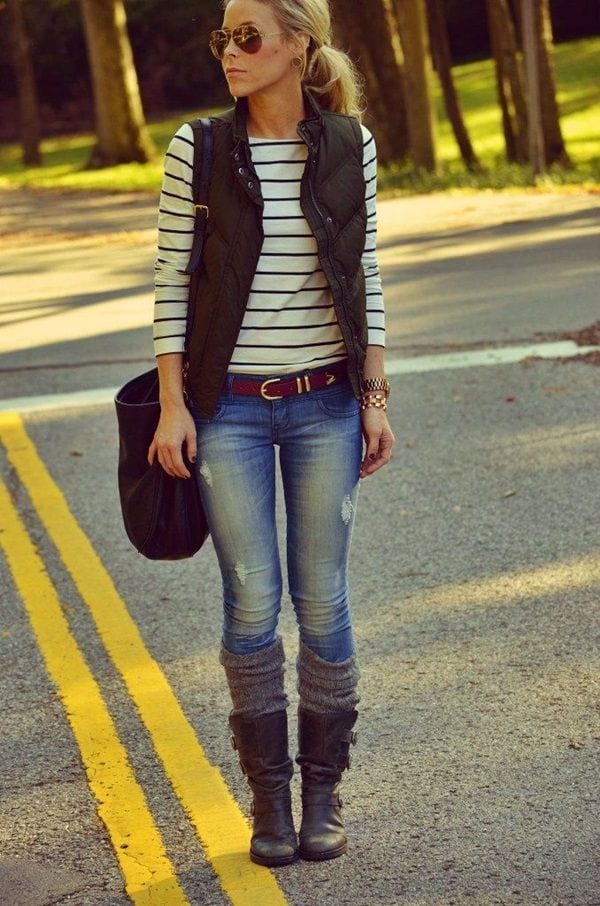 Also, check out [highlight]Fall outfit ideas – 20 best fall clothing fashion tips[/highlight]
#20- Over your Black Tights
Wearing leg warmers over black tights creates a very modern and elegant look. You can also try adding a loose sweater for sweatshirt on top of your black tights to look more chic. The choice of the hat with this outfit is also an amazing one.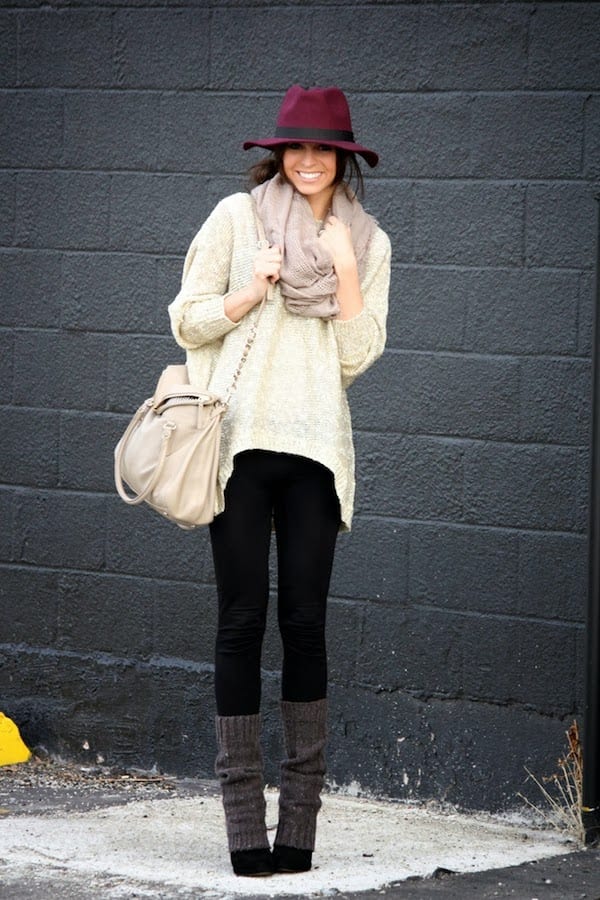 #19- Causal outfit
Long boots and a cardigan that matches your leg warmers give you so much confidence. This look will add just the right amount of horse rider vibes alone with the modern and elegant ones. Don't forget to wear a matching infinity scarf and dangly earrings.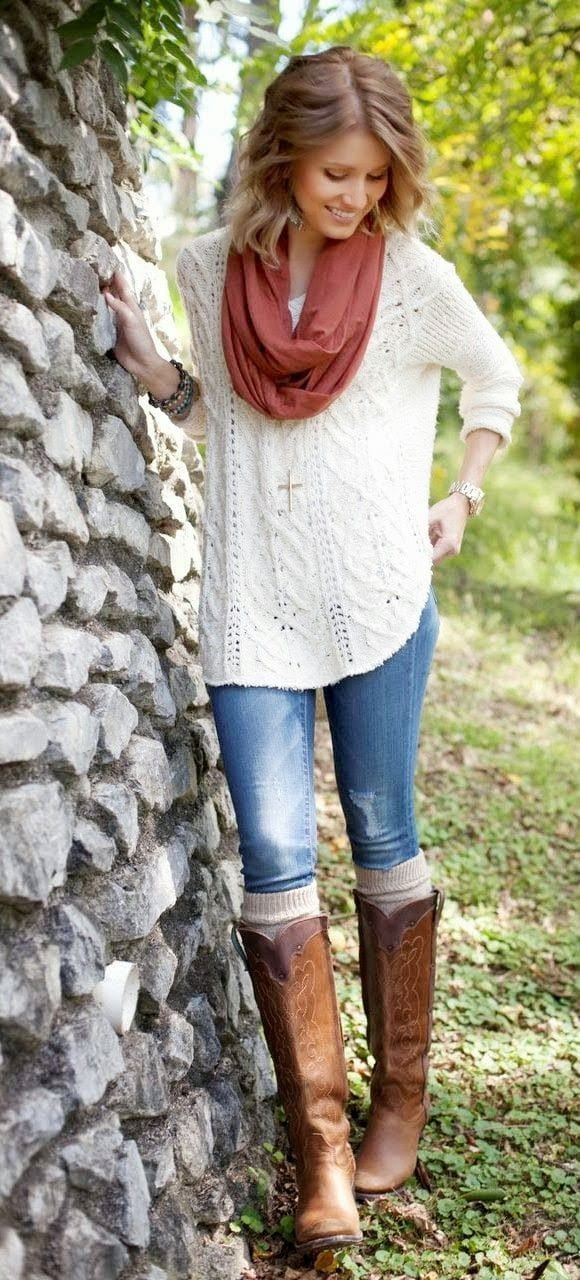 #18- Puffer Vest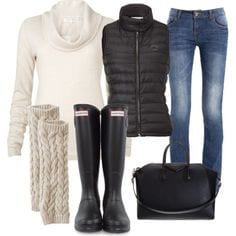 #17- Celebrity Sporty Look
Emmy Rossum is wearing her leg warmers as part of her gym outfit and surely she looks amazingly hot. Leg warmers not only keep your legs warm but they also look very stylish when worn, so because of their being multi-purpose you can wear them on top of your gym outfit to achieve that sexy and trendy look.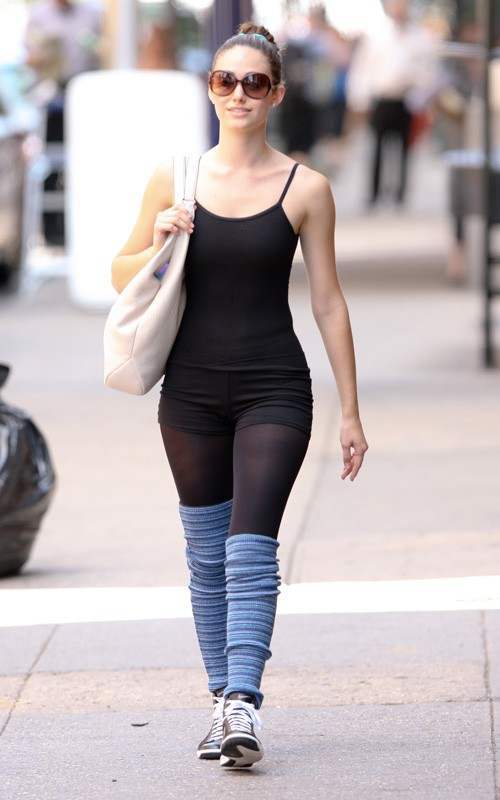 #16- With a Dress – 80s Style
Actress and Singer Chelsea Kane is wearing her leg warmers stylishly with a short dress. A look you too can easily manage, if it's too cold you can always add in black tights with such an outfit. When you're wearing leg warmers, it also looks like as if you are wearing long boots. Or you can also wear them on top of your sandals to make them look less attention catching.